Déjà vu all over again
If you missed the introduction and first part of this project build, my name's Fred Chang and I'm the Director of Partnerships here at Speedhunters. I recently purchased one of my dream cars – a 2014 Porsche Carrera S – and over the course of the next month or so I'll be taking you through its transformation from showroom stock, to something a little louder, lower, quicker and angrier looking than the amazing base that the factory cooked up.
I have been lucky enough to own quite a few cars at my relatively young age. The majority of them have been of Japanese origin (think: Civic, RS-X, 350Z etc), but through them all I've always had an affinity for the German brands. Prior to purchasing my new Porsche project car, I owned and very much enjoyed a 2011 Nissan GT-R. With a few performance upgrades, the R35 was brutally fast and ridiculously aggressive. The 991 Carrera S in comparison is a completely different kind of beast. It performs with an elegance and grace that the GT-R could only dream of. It challenges you to be a better driver and rewards you with an exhilarating and engaging driving experience. The Carrera is impressively quick and, when compared to the Nissan, is a kind of a sleeper. Sure, living in Orange County, one of the top markets for Porsche, does help – but it's nice to drive something a little lower key. However, I have a feeling that once this project is completed, the 911 will be on the receiving end of a lot more attention.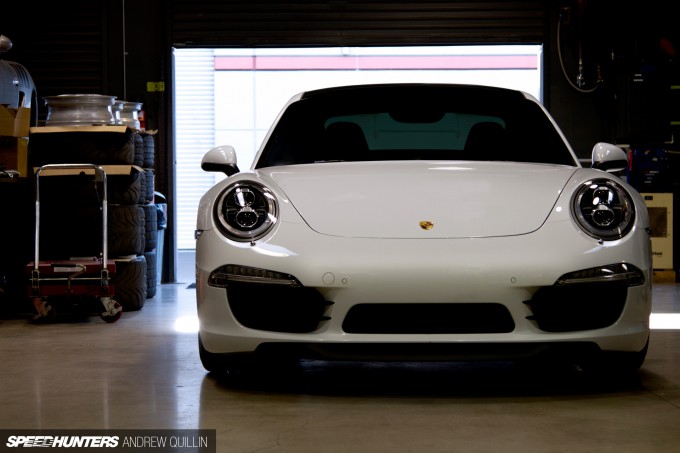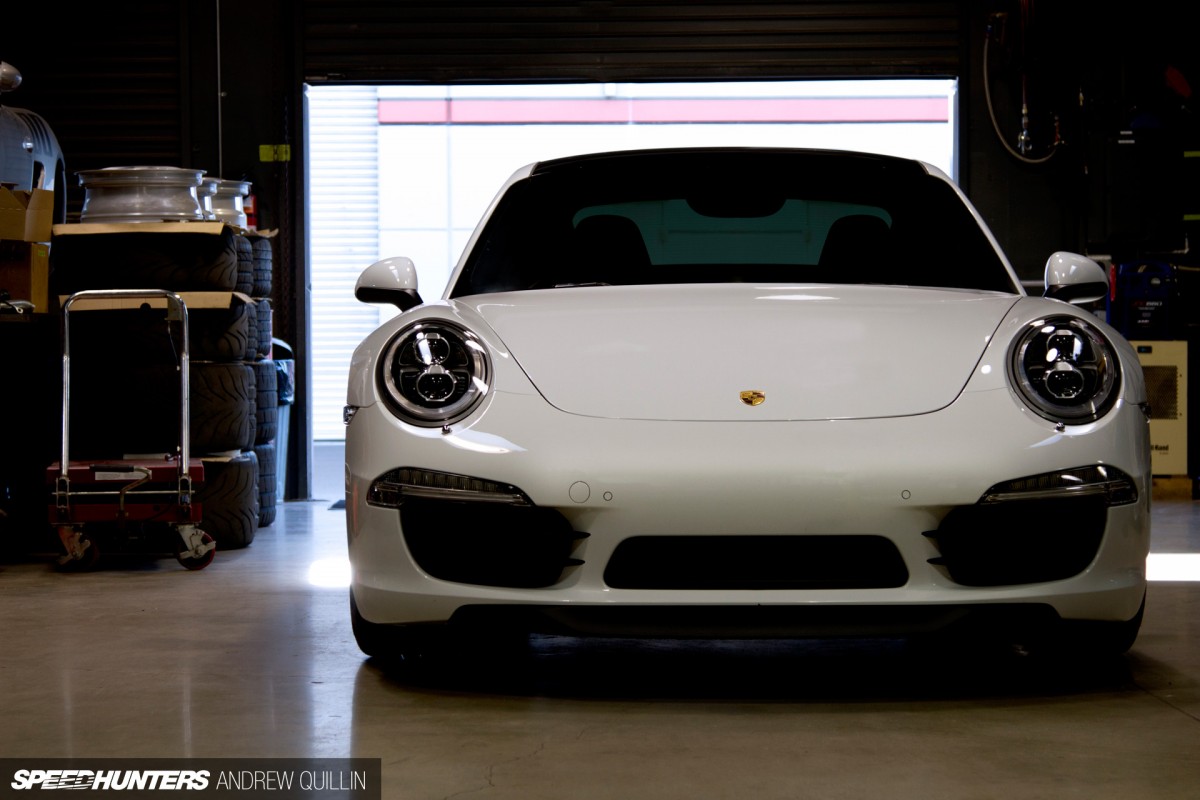 Would you believe me if I told you I drove this car for four months before making any mods? Obviously, the Carrera is an incredible machine and could be driven for 40 years without necessitating any modifications, but I personally have never kept a car stock for this long.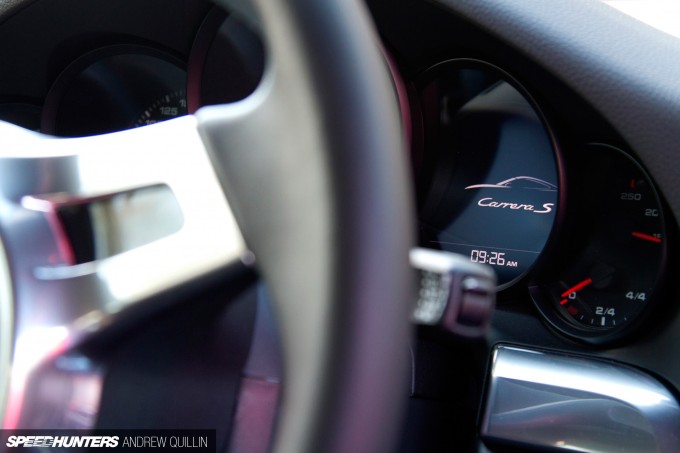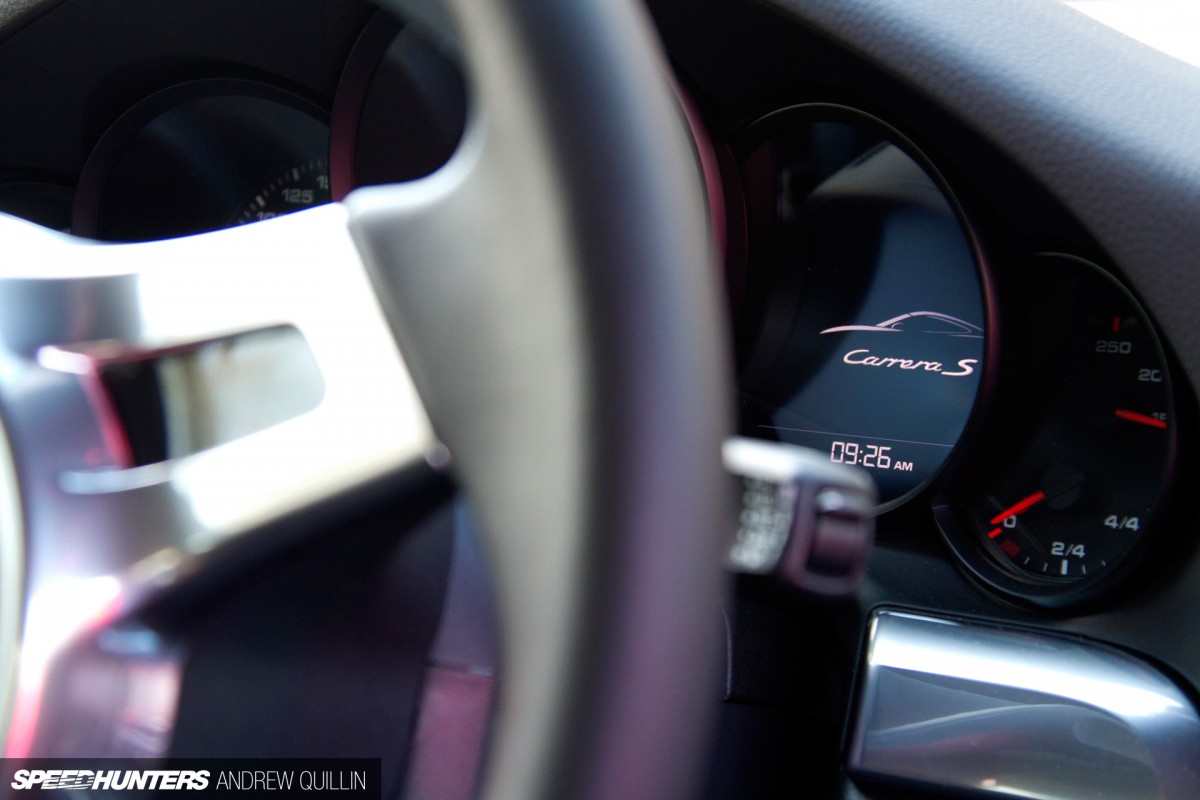 Aside from improving the performance, there is just something about personalizing a car to make it your own. It's something that's engrained into every true car enthusiast.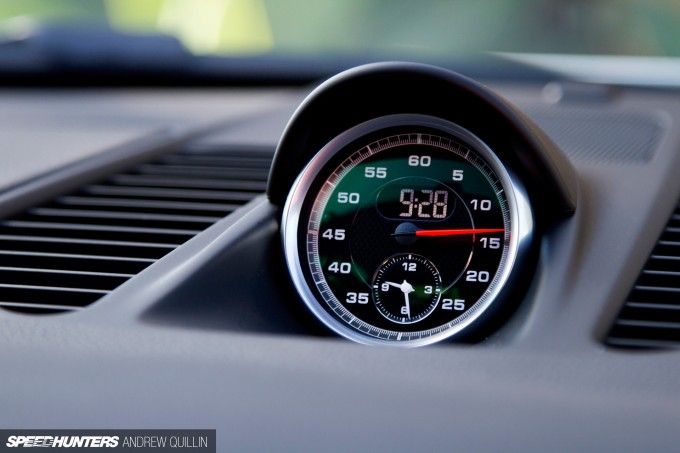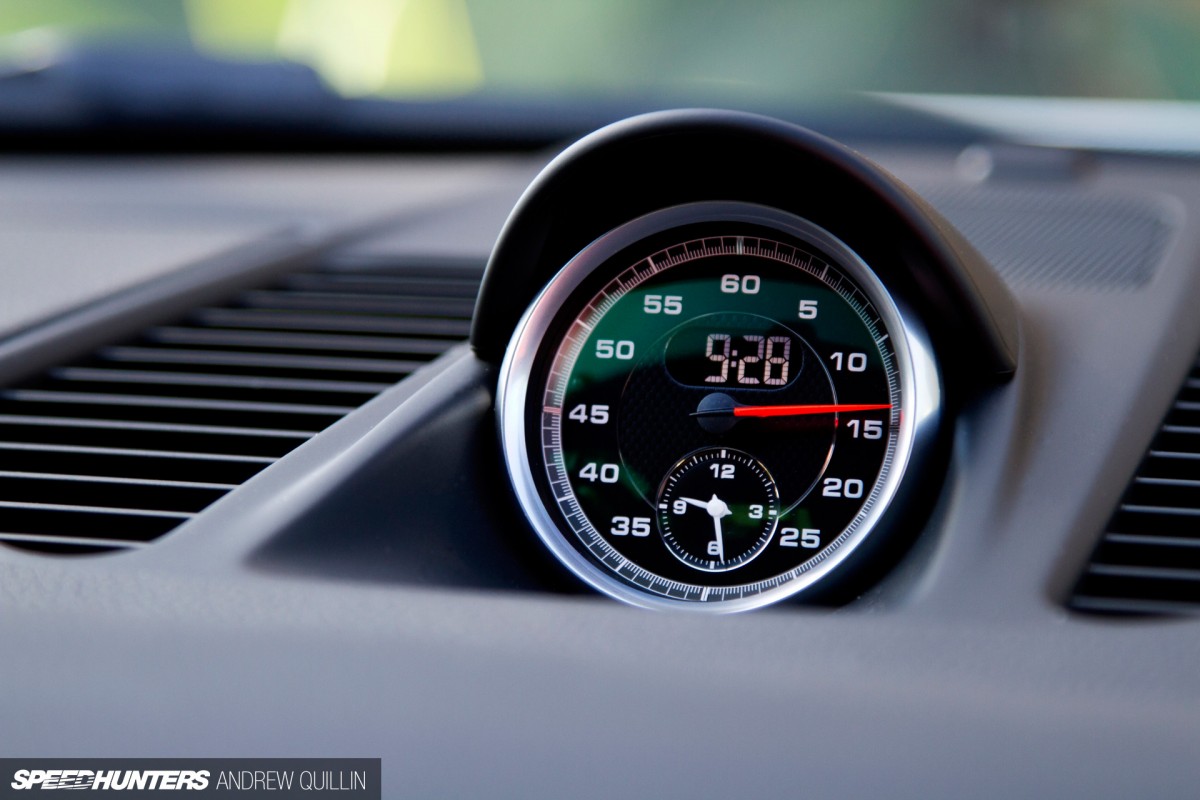 With the Akrapovič and an IPD intake plenum ticked off, and wheels, tires, and a body kit on order, I decided to upgrade to a set of fully adjustable coilovers. In my opinion, any car with a lap timer built into the dash deserves an aggressive suspension set up.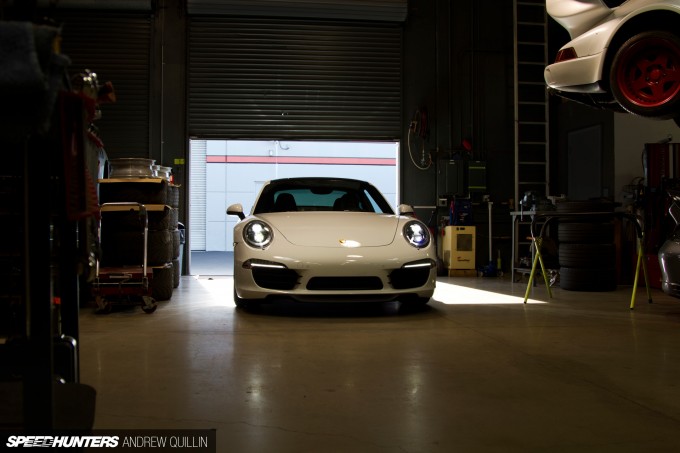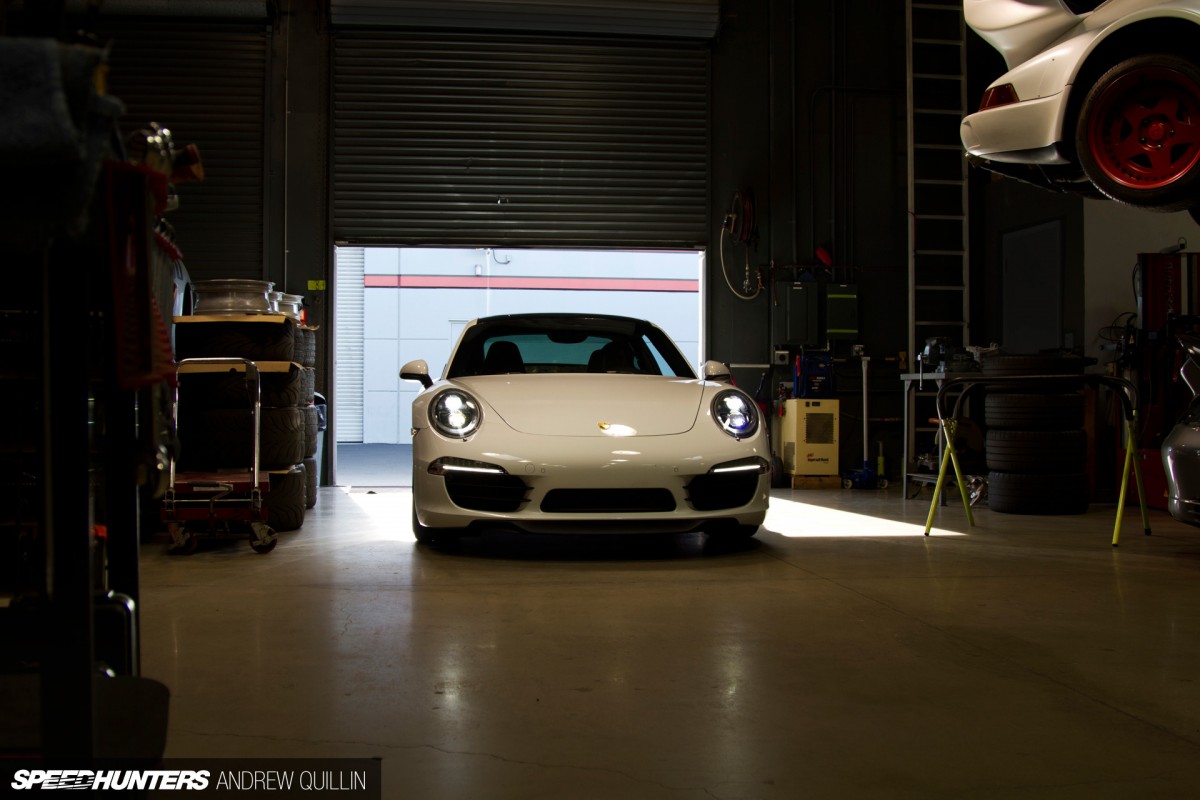 It felt a bit like déjà vu as the 911 rolled back into BBI Autosport's shop for the suspension install. BBI opened just a decade ago, but they have quickly made a name for themselves in the Porsche community.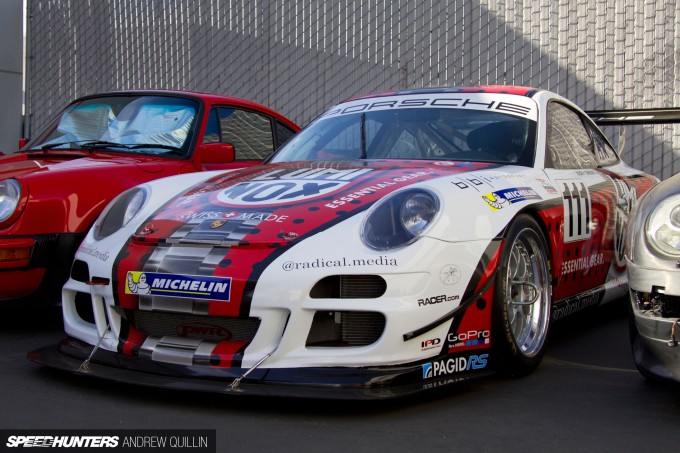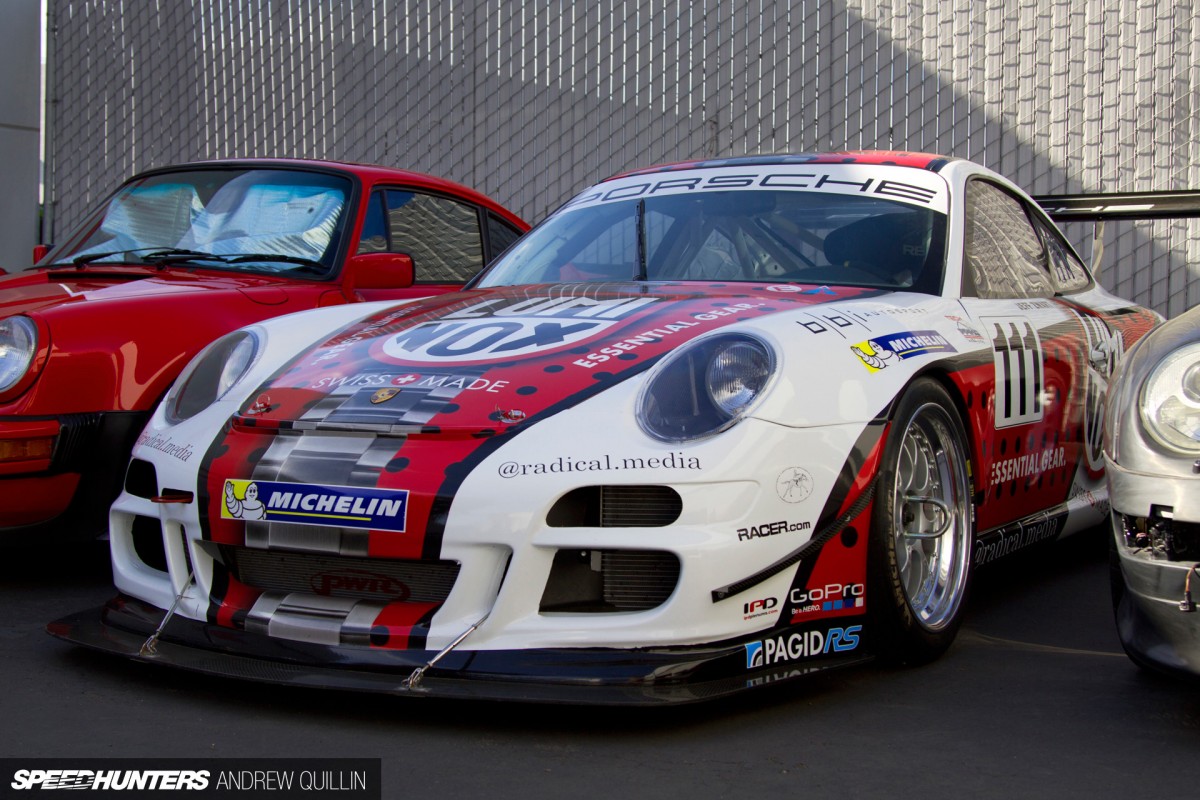 With cars like Jeff Zwart's Pikes Peak class-winning GT3 Cup car in the queue, I knew they were the right guys for the job.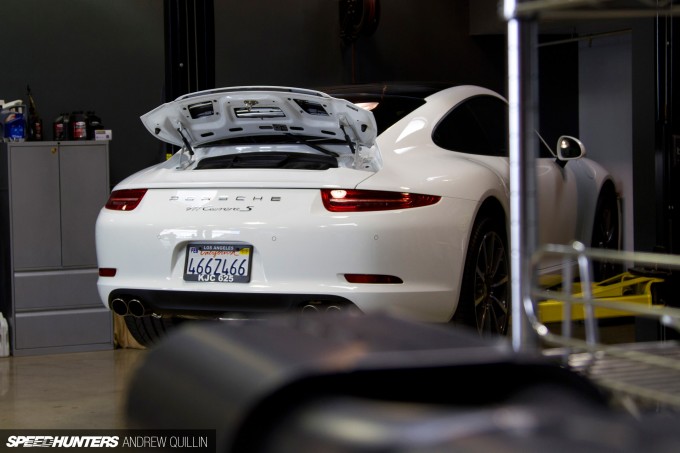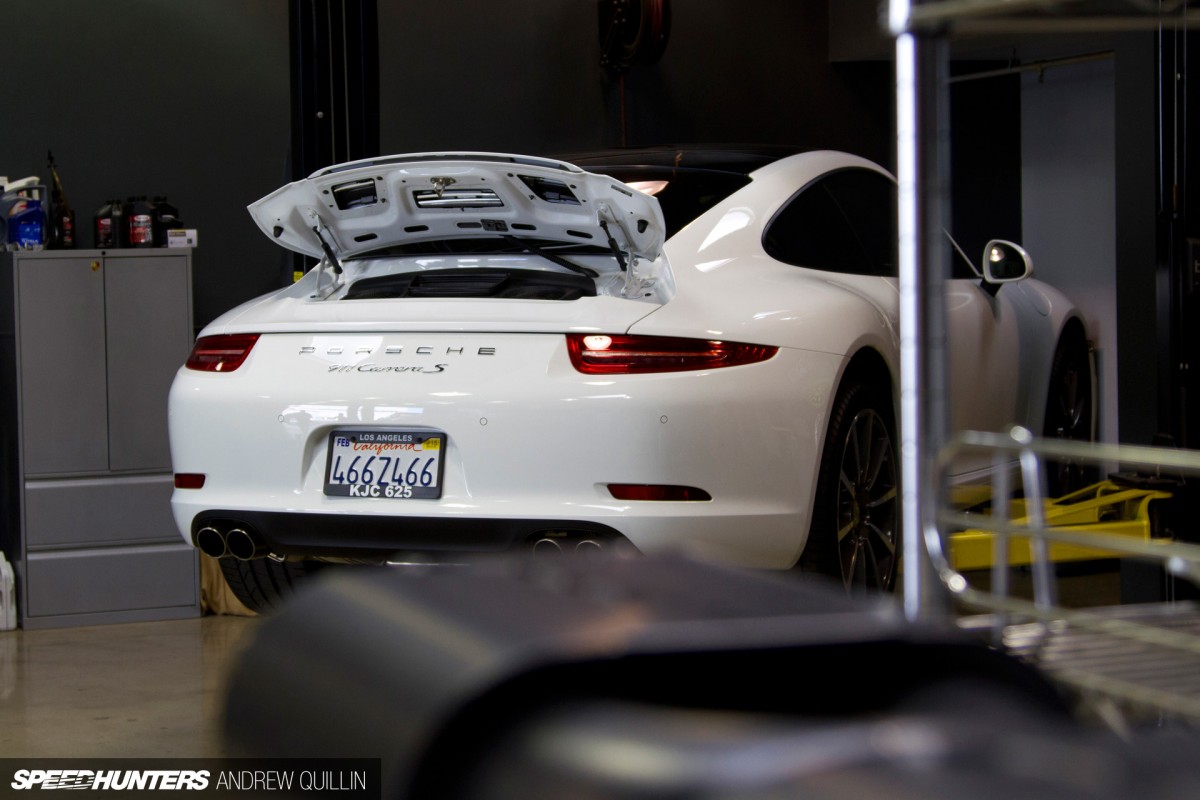 When you finally are able to own a car that you have dreamt of for years, it's important that you trust not only the people working on it, but also the parts you are installing. As I mentioned in last months post, for this project we tried to pick the absolute best products available.
Balanced to corner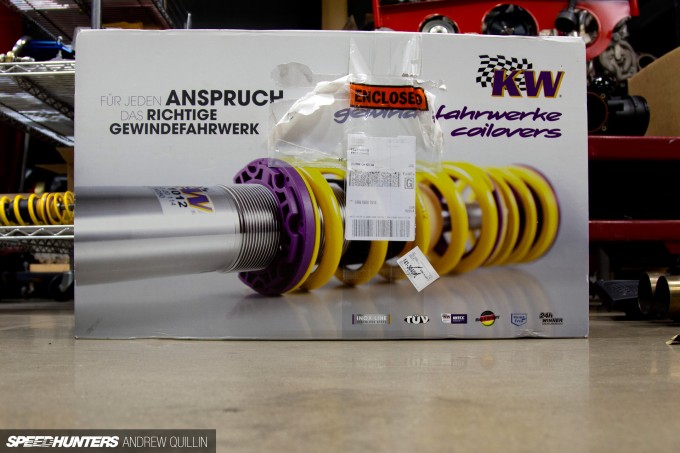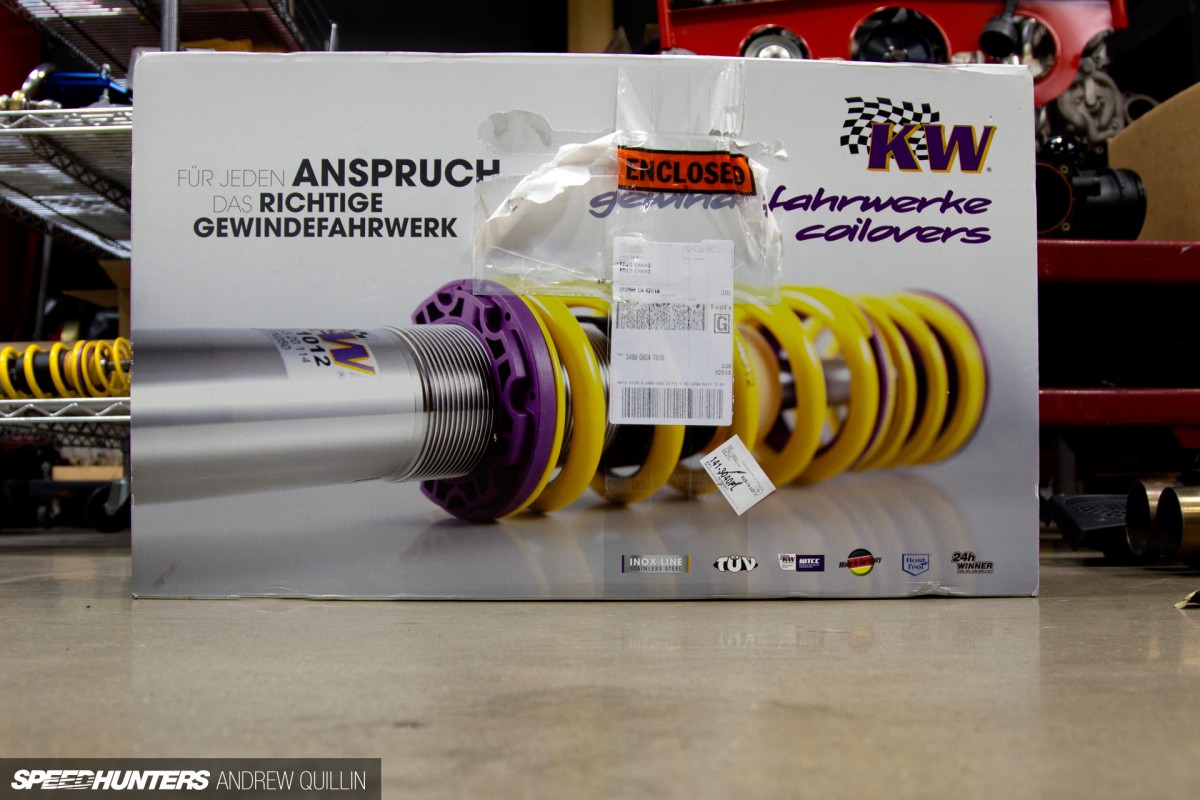 As an official Speedhunters supplier, KW Suspension offered to contribute to Project 991. It doesn't hurt that they happen to make some of the very best coilovers on the market.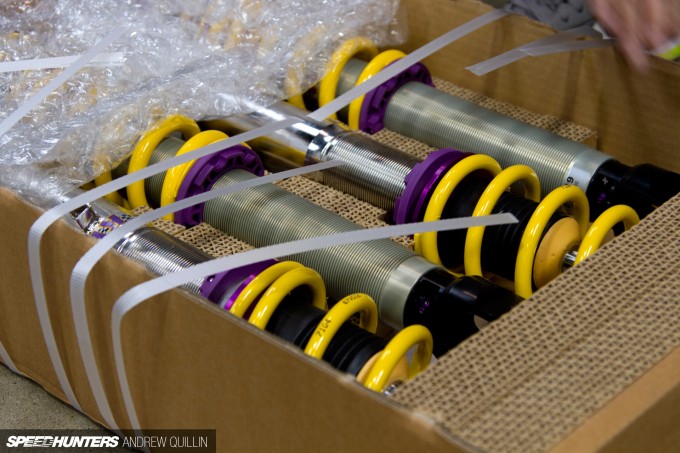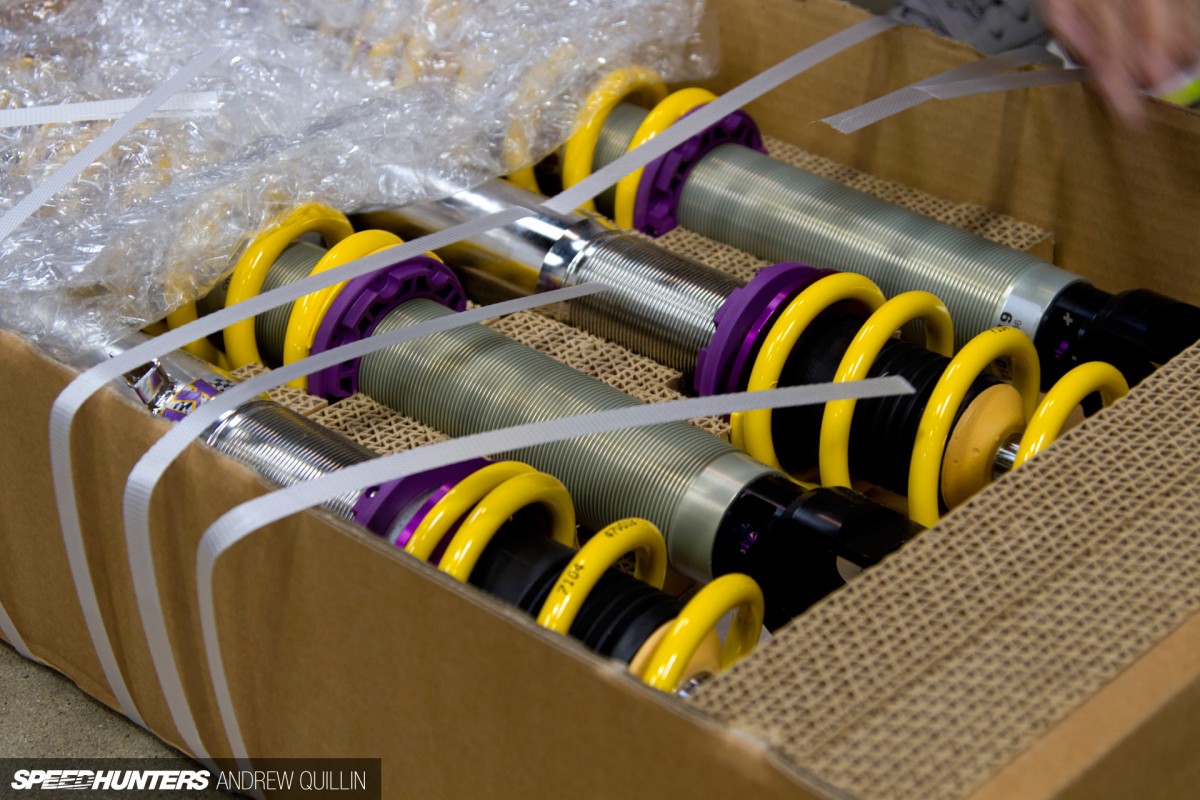 I have noticed the older we get, the harder it becomes to replicate the feeling we got opening presents on Christmas morning. But I'm not going to lie – I kind of had one of those moments when the plastic straps came off the box.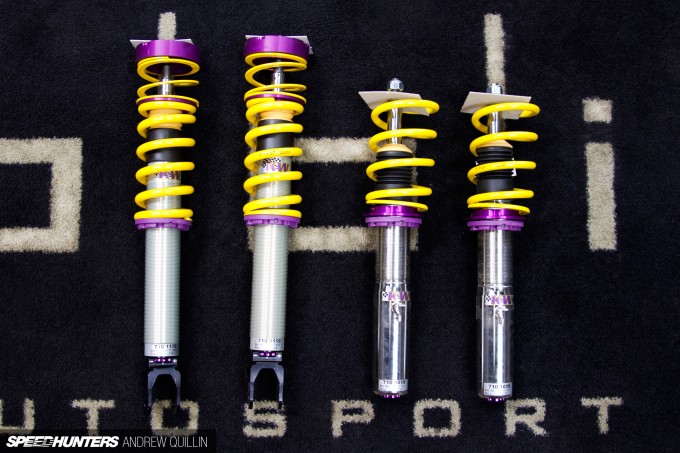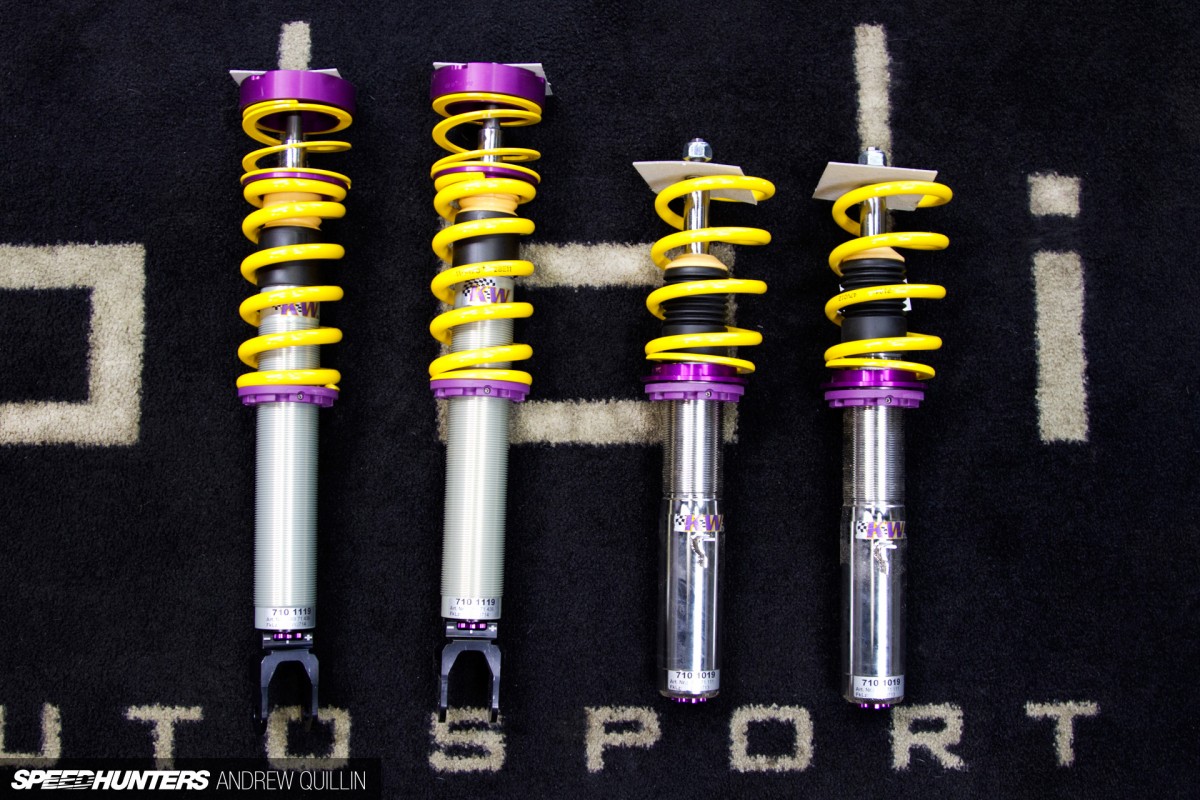 And here they are in all their glory: KW Variant 3 fully adjustable coilovers in the brand's signature yellow and purple colorway. Seriously though, they have trademarked those colors!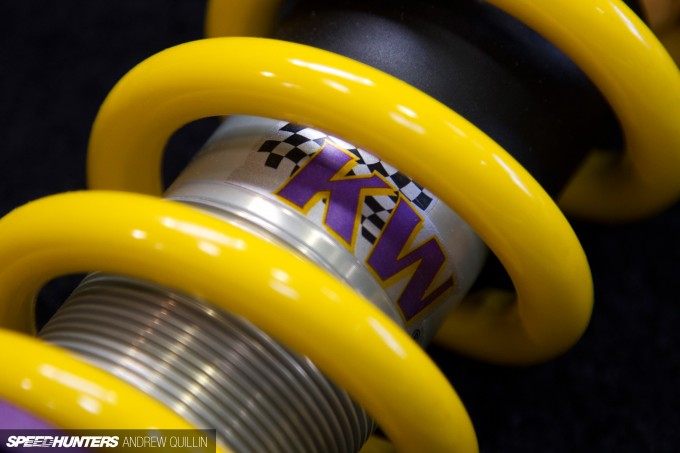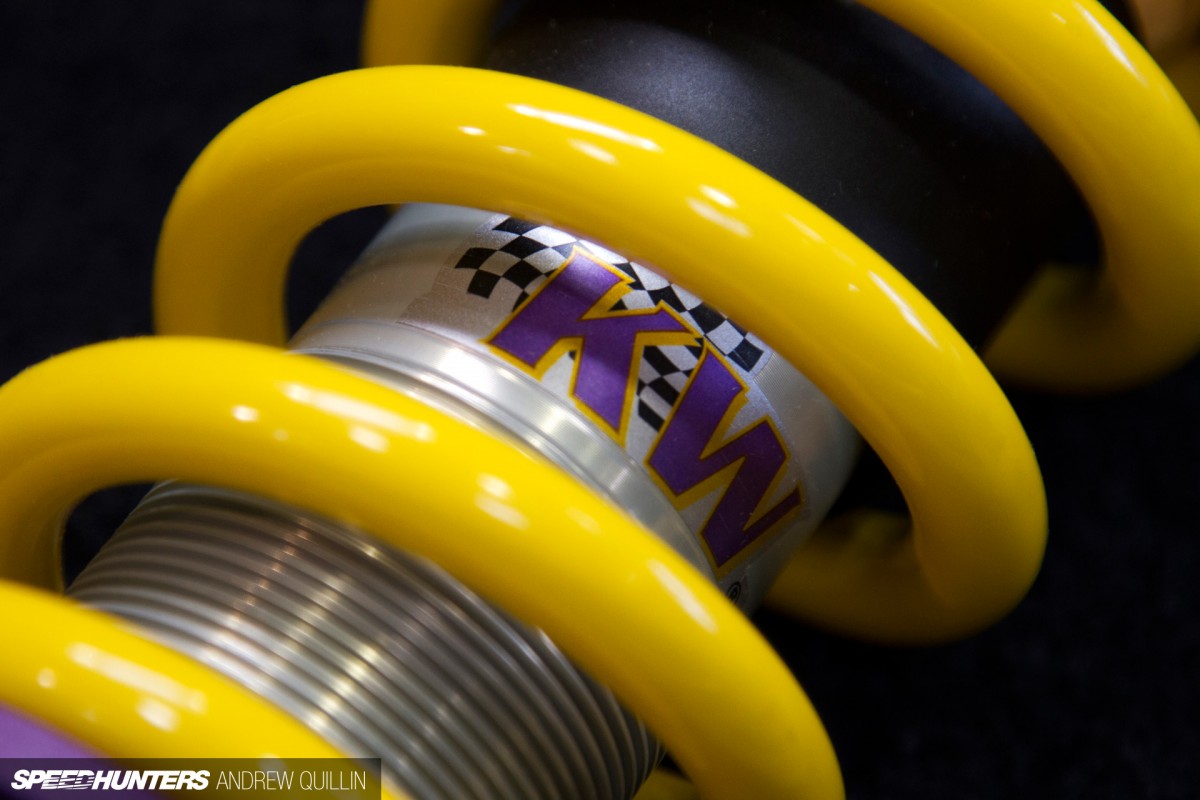 Next year will mark KW's 20th year in business. In that time, they have grown from a small shop in Germany to a global brand with numerous race wins and championships.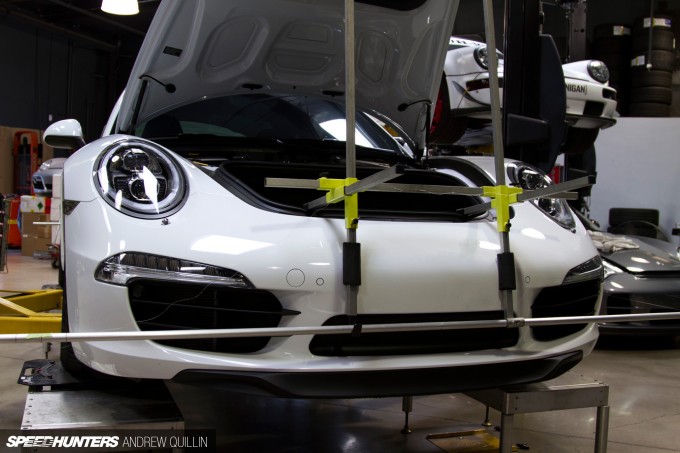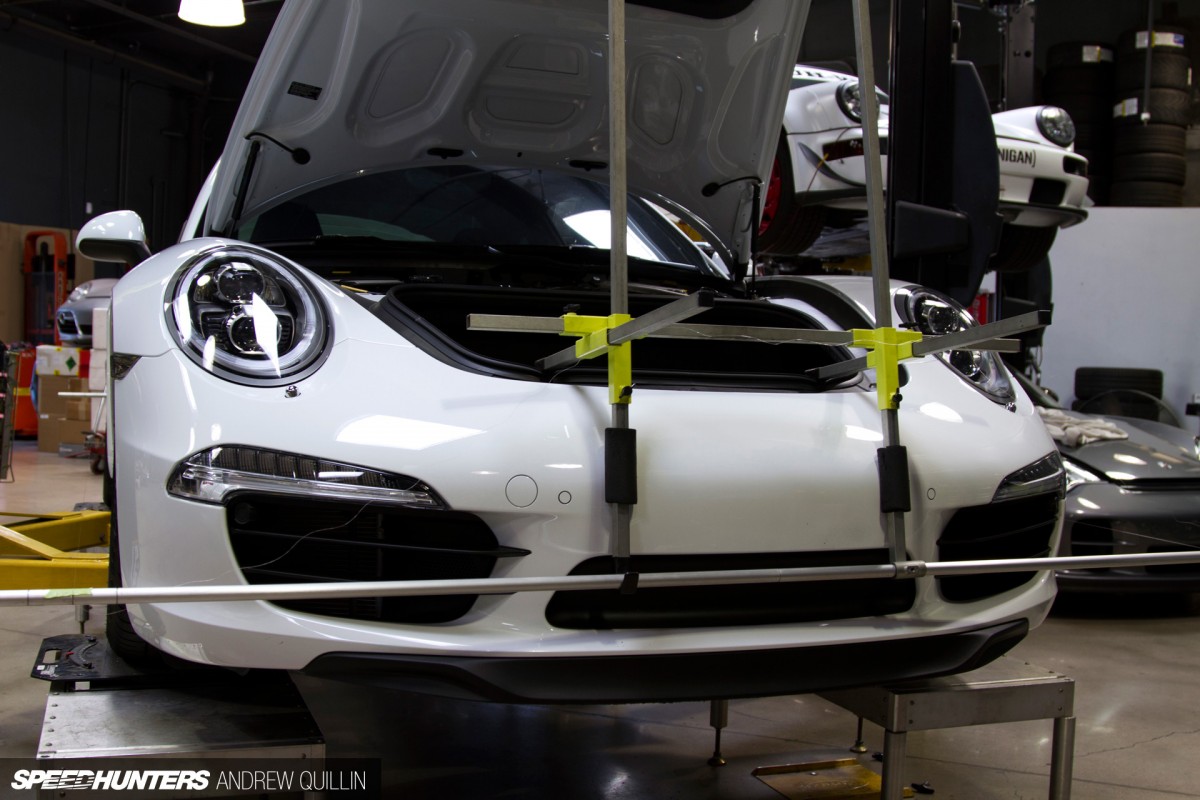 With the coilovers in place, it was time for a corner balancing. This is a time consuming process but is necessary to make sure the 911 handles properly with its new suspension.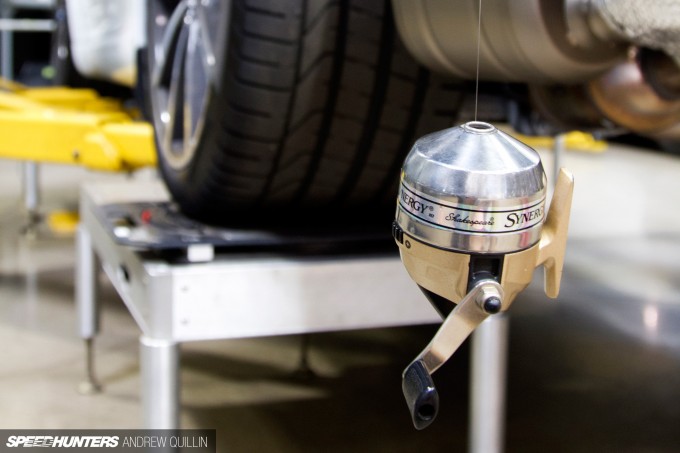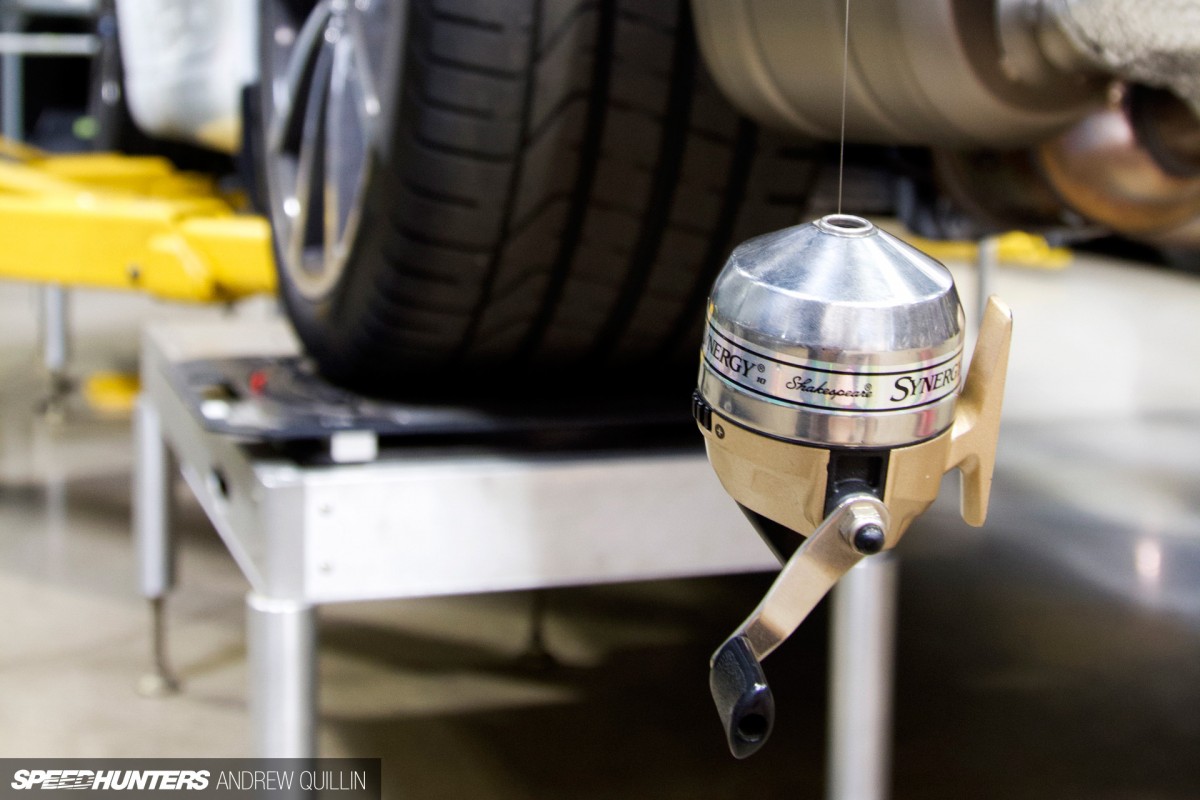 Sometimes the tried and true methods like fishing line and an old reel are still the best.
Settling down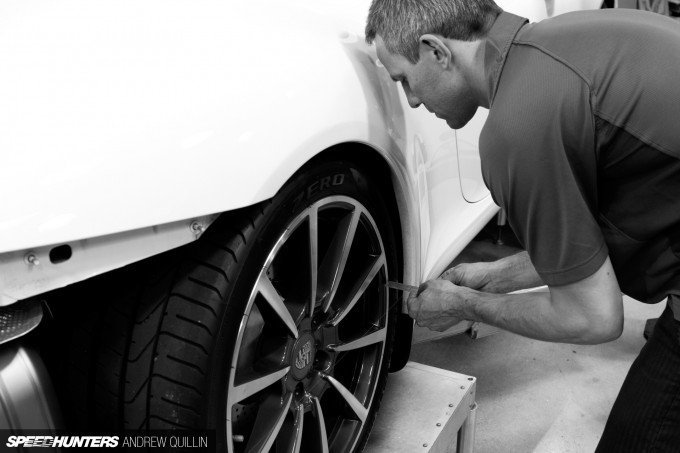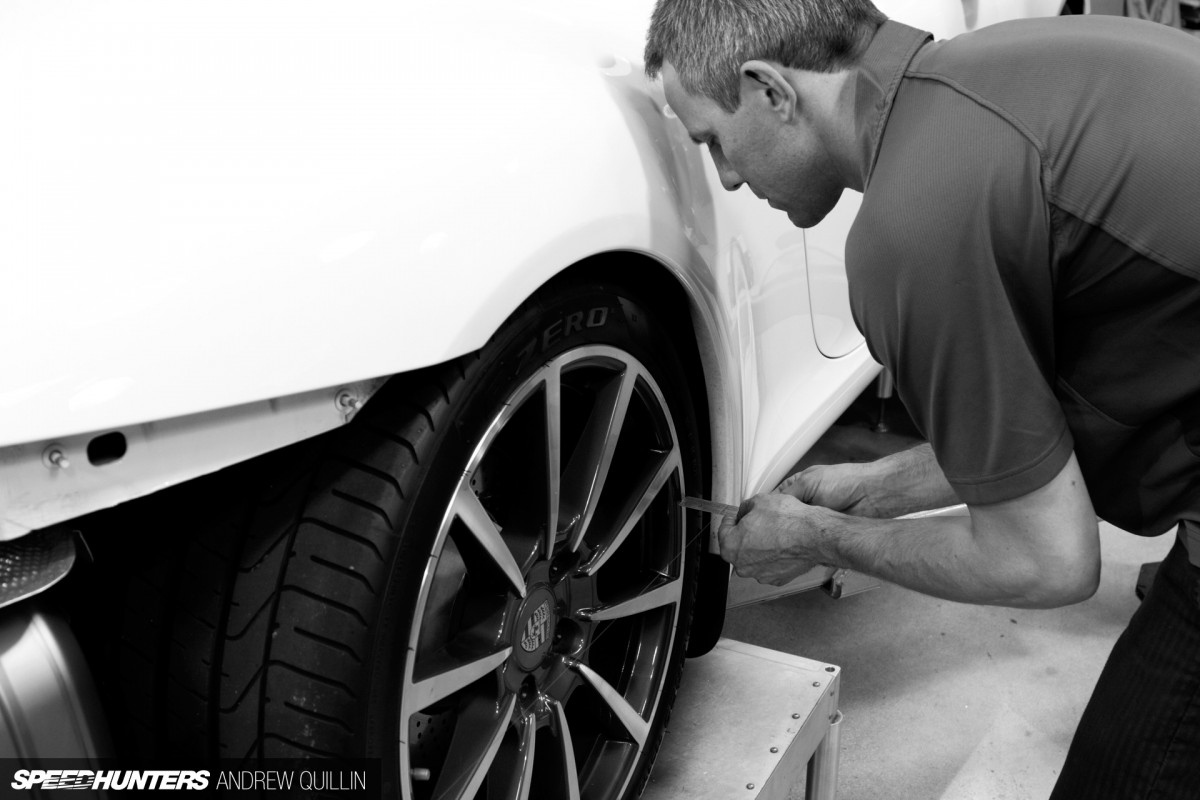 While Joey made the final adjustments, I had some time to check out the rest of BBI's current projects.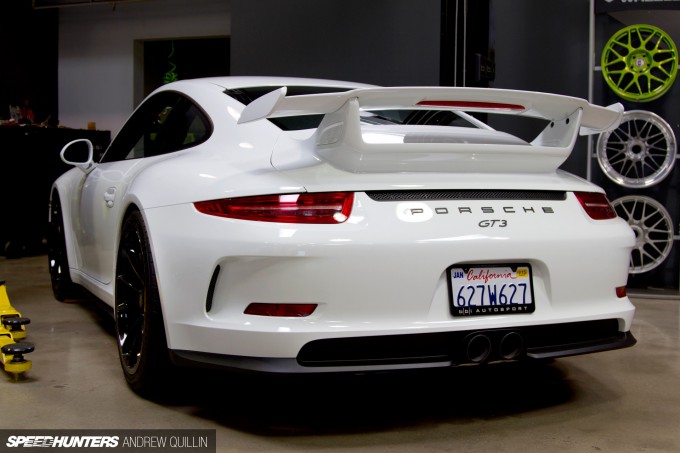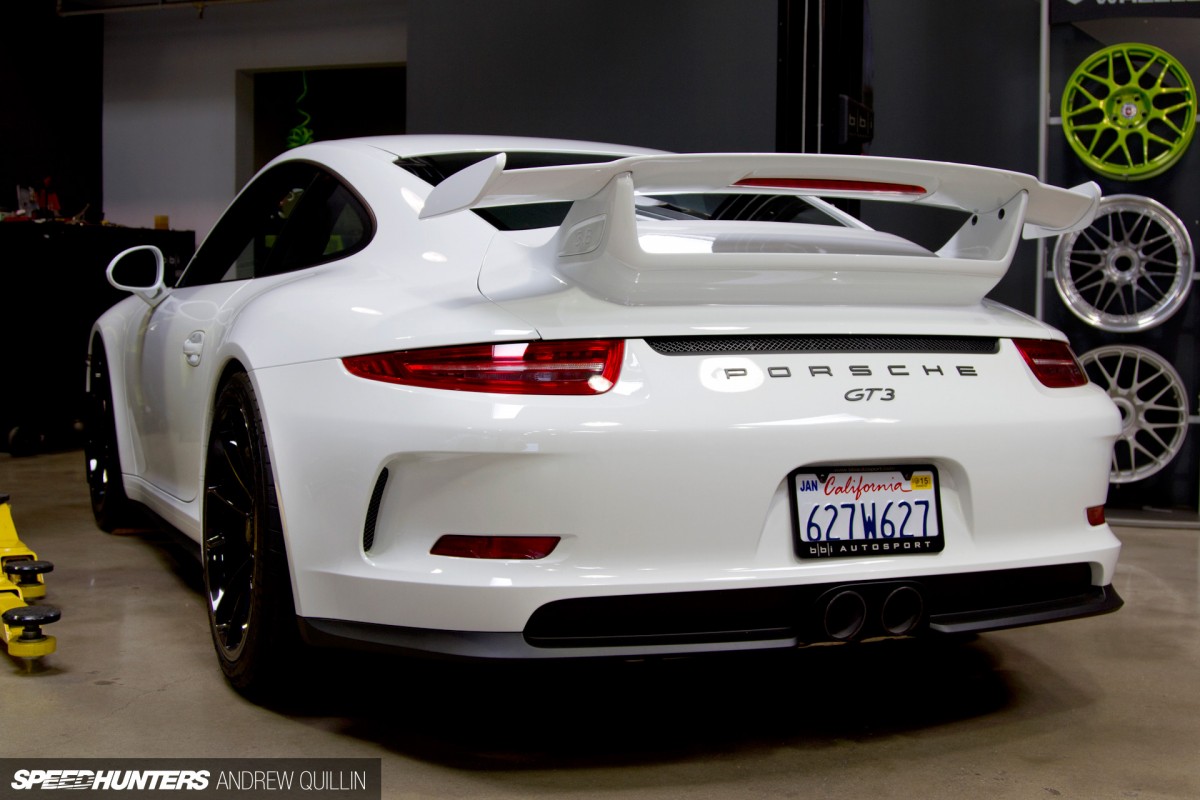 This 991 GT3, which was in for some exhaust work while the owner waited on his replacement motor,  was definitely one of the most impressive. Hmmm, those mirrors would look pretty good on my Carrera, don't you think?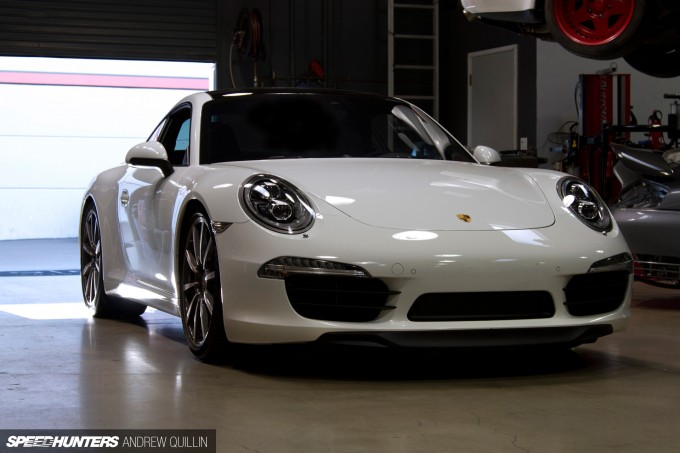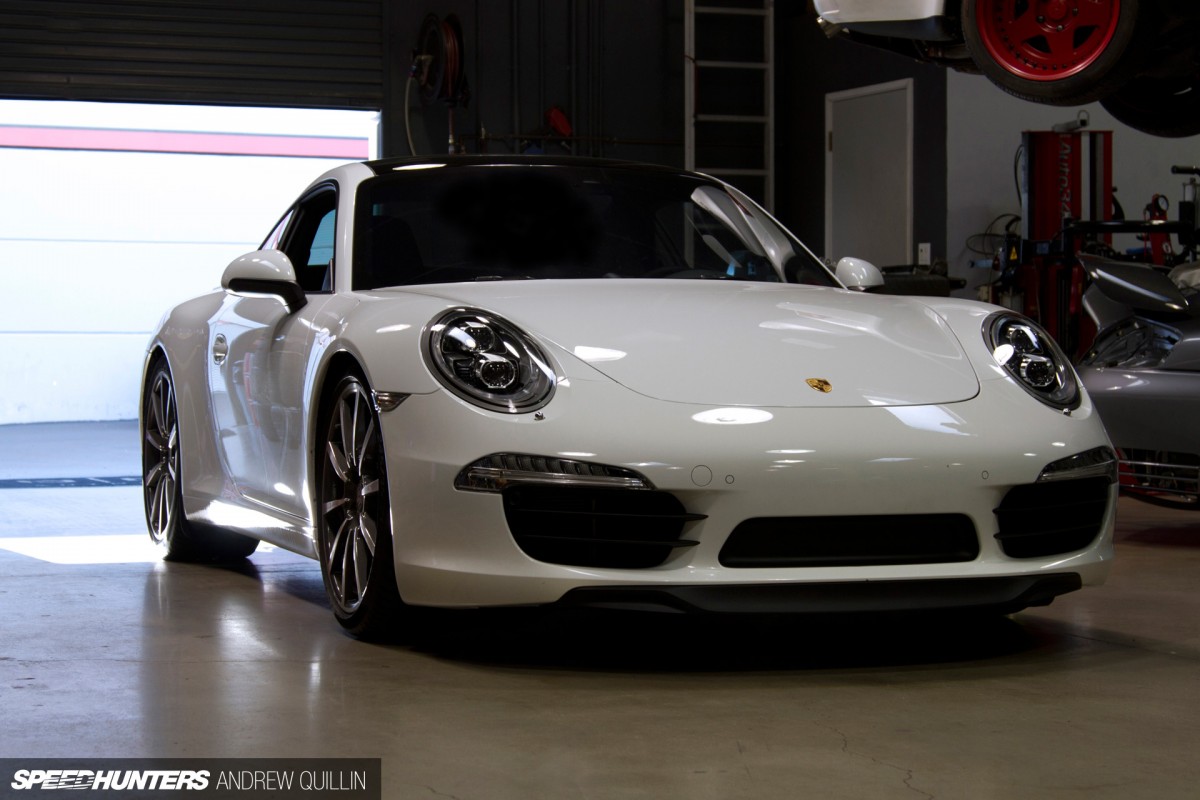 With the suspension install and corner balancing complete, it was finally time to get the car out of the shop and back onto the street.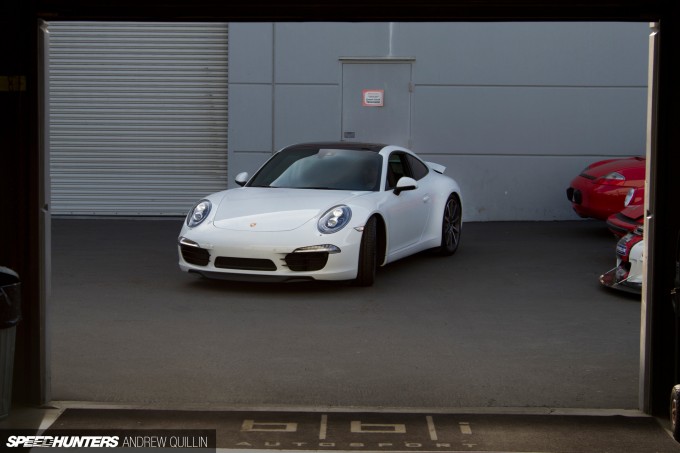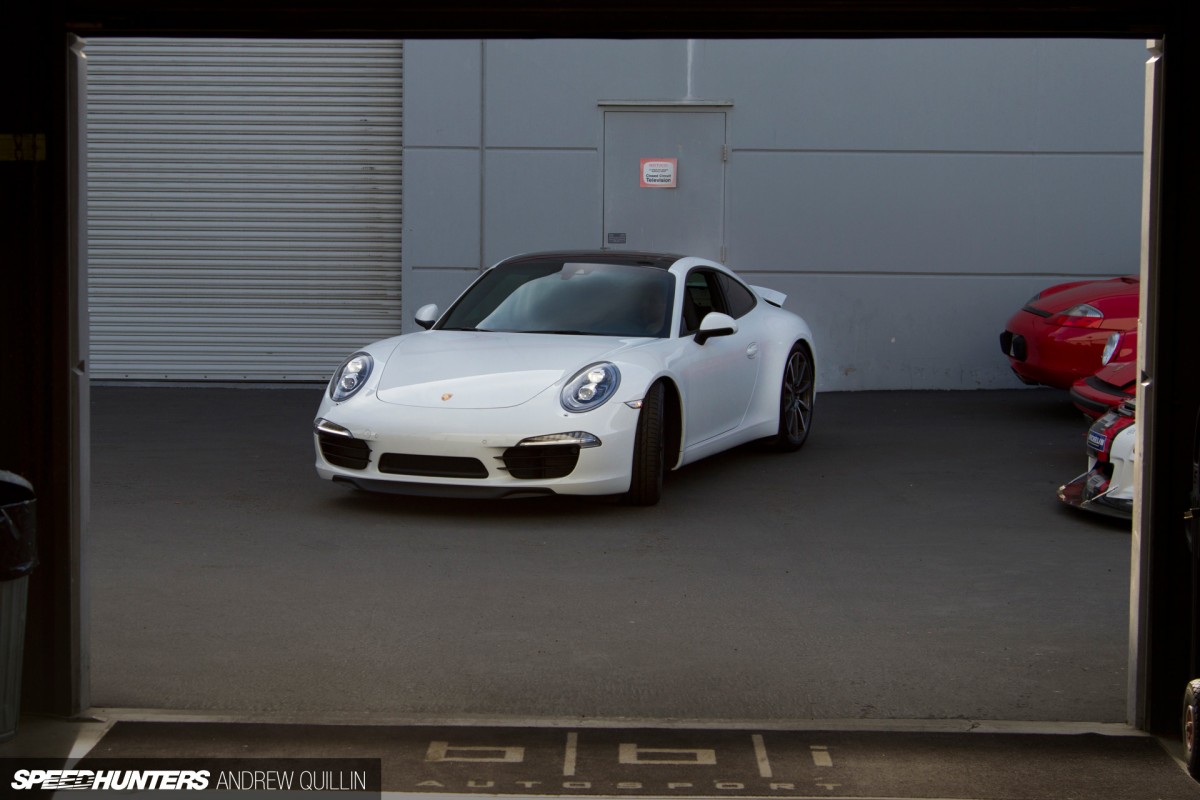 The Variant 3 suspension allows for full adjustability of rebound and compression dampening, but since this will primarily be a street car, we didn't want to go too aggressive with the set up. But that could always change…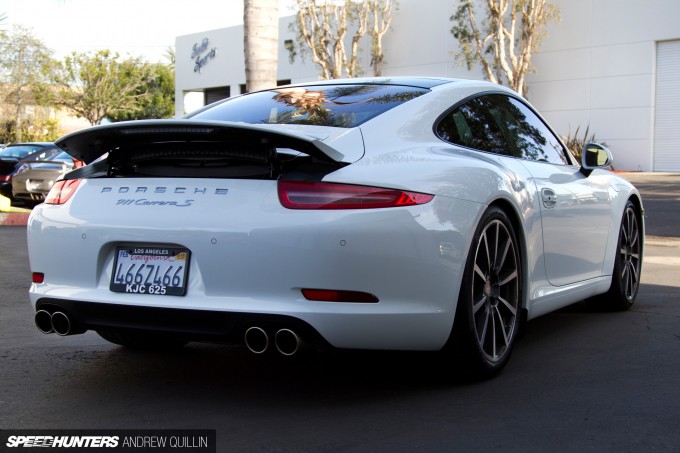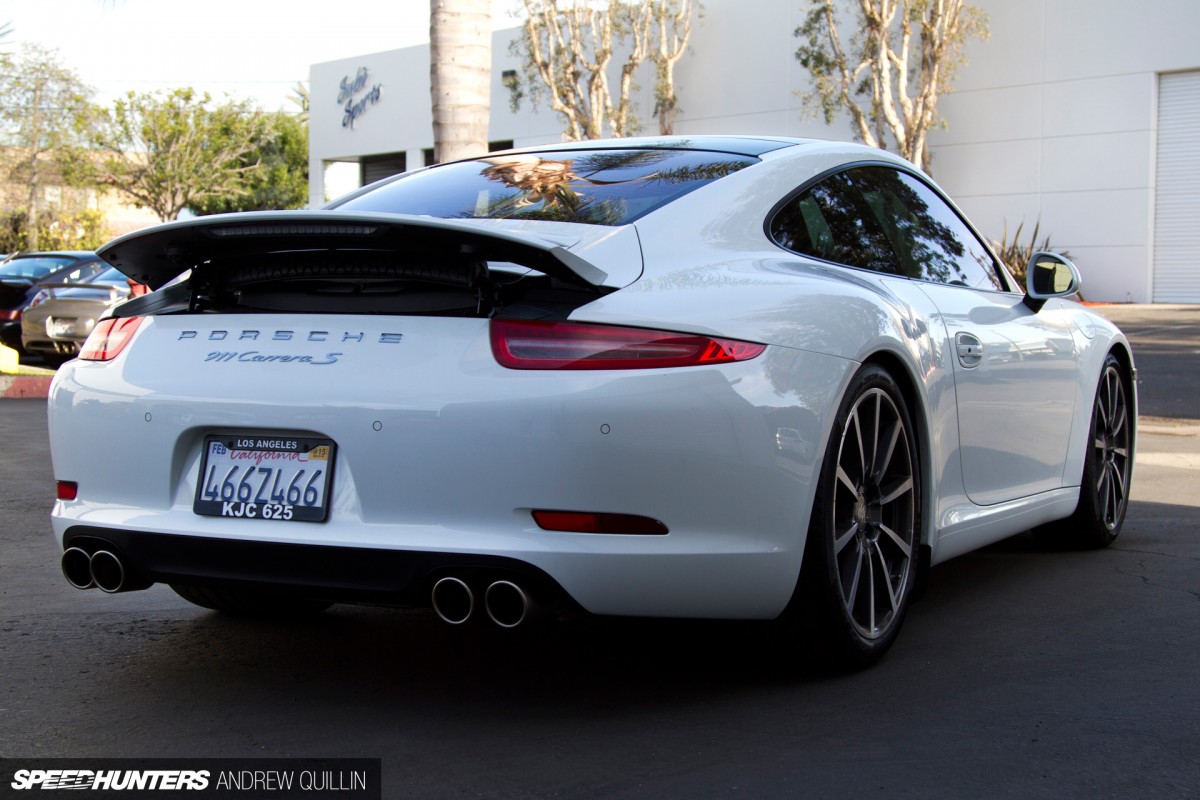 The 991 had an aggressive stance before, but now with the lowered ride height it looks even better. Oh, and those titanium Akrapovič exhaust tips don't hurt one bit either!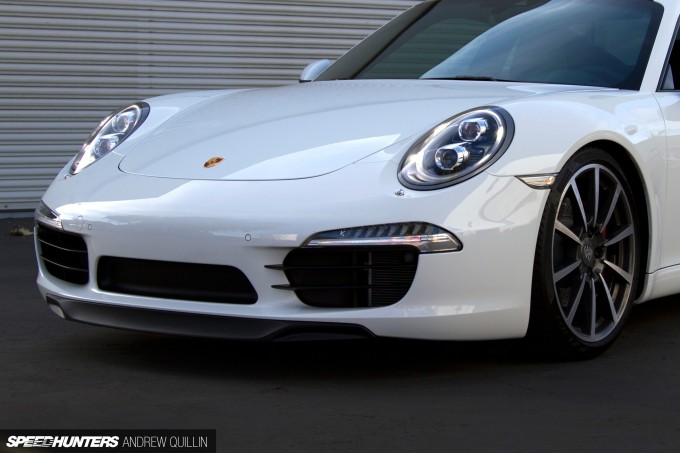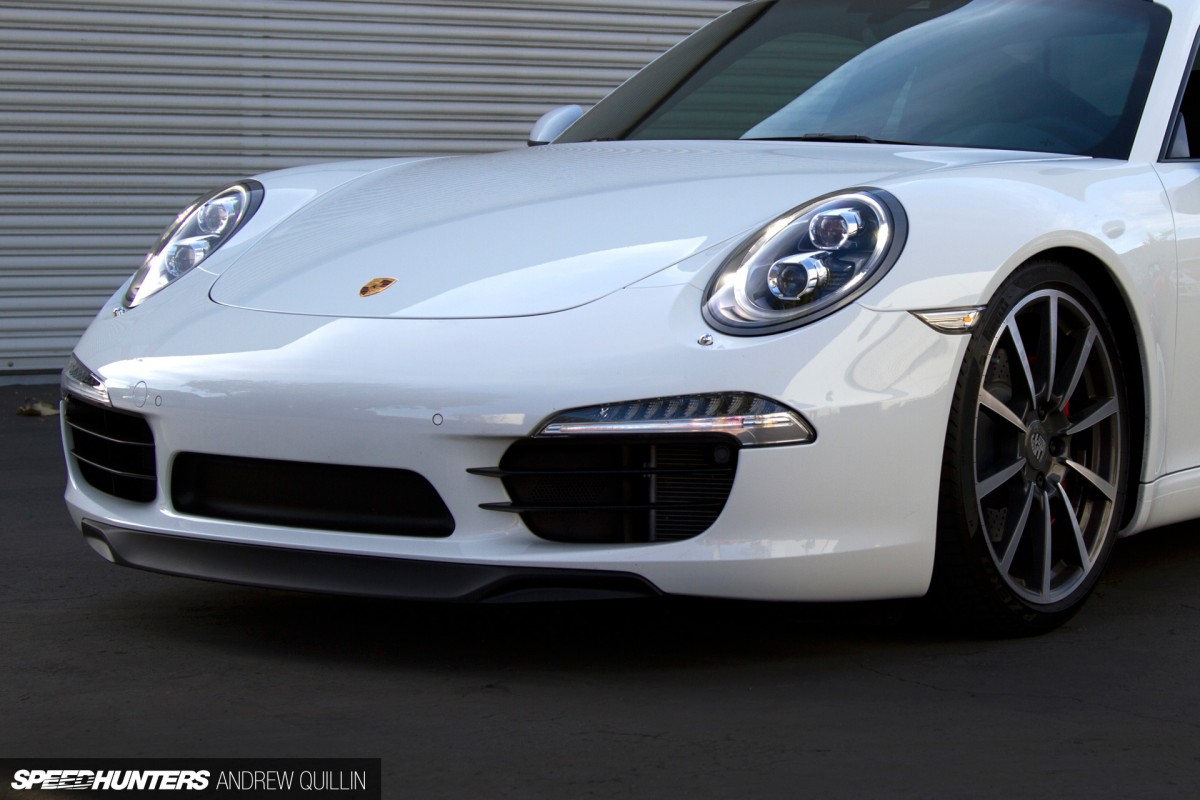 I am sure by now you are probably wondering about the wheels and what I am planning on doing there. Normally this would have been one of the first things I would have changed, but air freighting from Japan is damn expensive! But don't worry – we have something very awesome lined up for the wheel department. Now, it is time to take this thing out and enjoy it for a few days before it heads back in the shop for Part 3. Stay tuned!
Fred Chang
Photos by Andrew Quillin