Vintage inspiration
Like I mentioned in yesterday's post, there is still a lot I want to share with you guys from Offset Kings Hawaii, and to get going on this Spotlight-O-Rama post I'm going to begin with a car that caught my eye the moment I arrived at the venue. It looked so perfect driving into the parking lot that I just had to investigate further.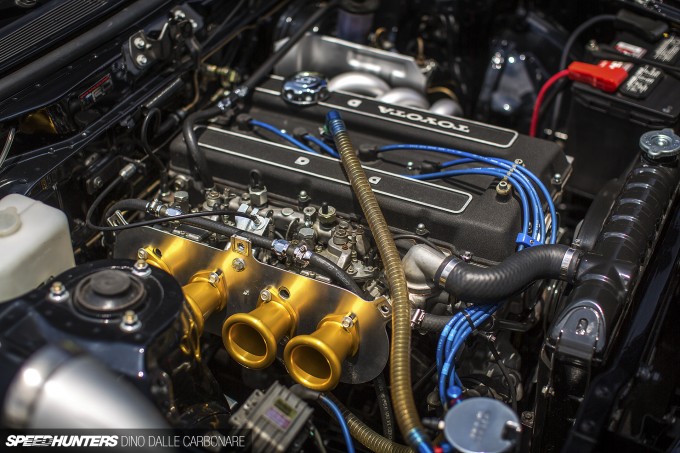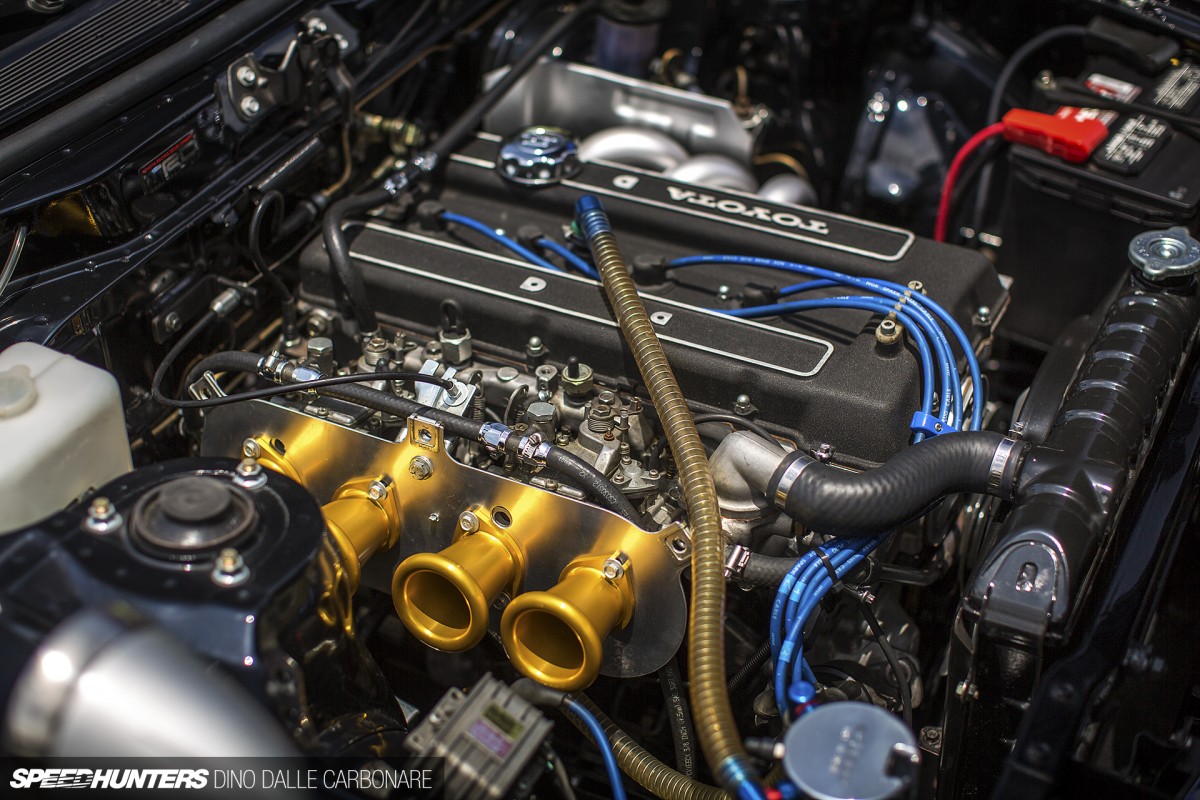 'Holy crap!' Those are the words I uttered when I came face-to-face with the RA21 Celica's engine bay. This is one of the cleanest 18R-Gs I've seen outside of Japan. Attention to detail seems to be the underlying theme of this build, with no corners being cut in the restoration. I love the anodised velocity stacks that feed the carbs sitting behind the aluminium baffle, and how only the necessary parts were upgraded.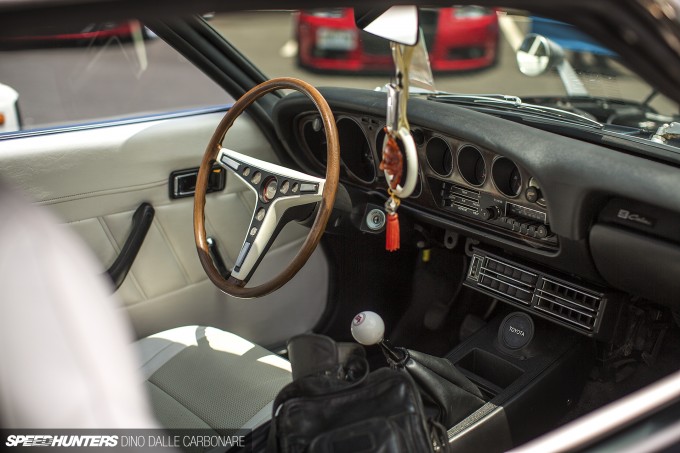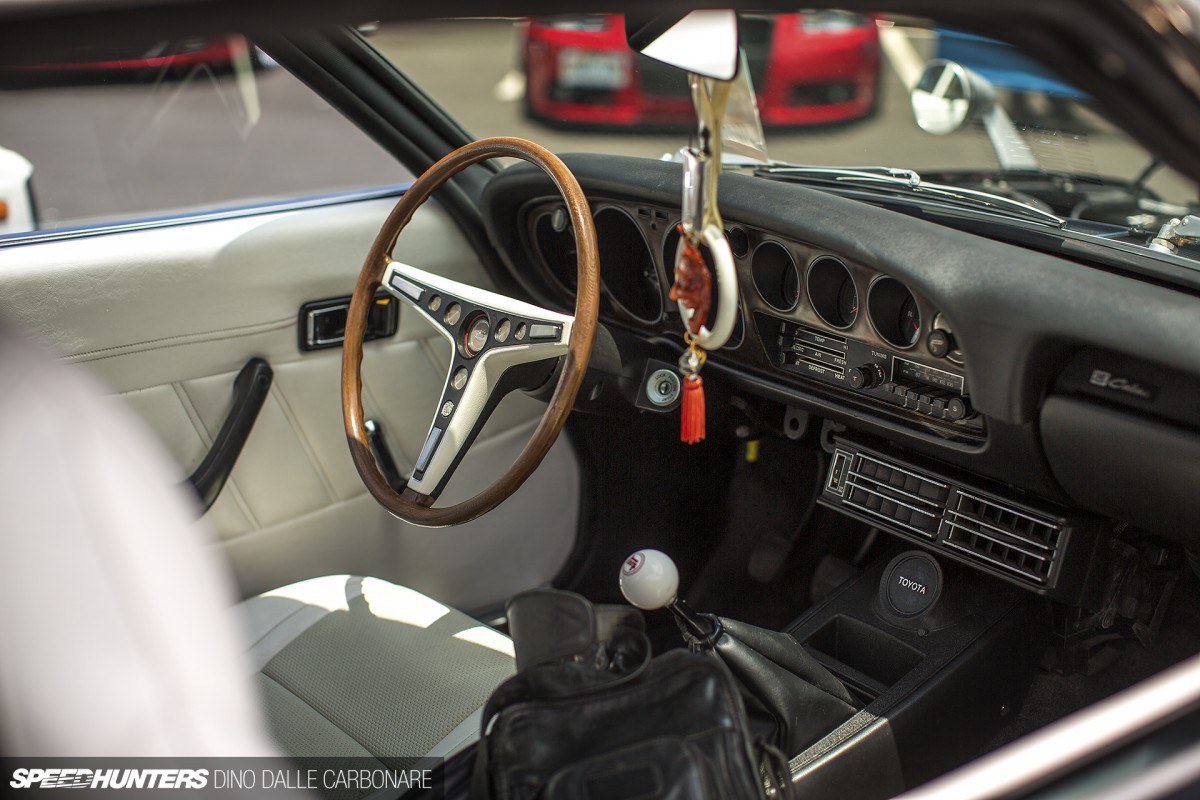 That theme is carried through into the interior where you find a spotless dashboard, all switchgear and ventilation controls looking like they have never been used, and that wood steering wheel with stitched accents to match the custom upholstery. Simply superb stuff.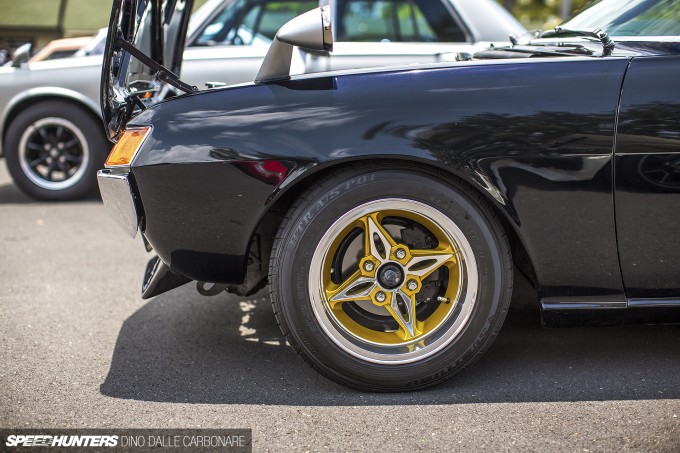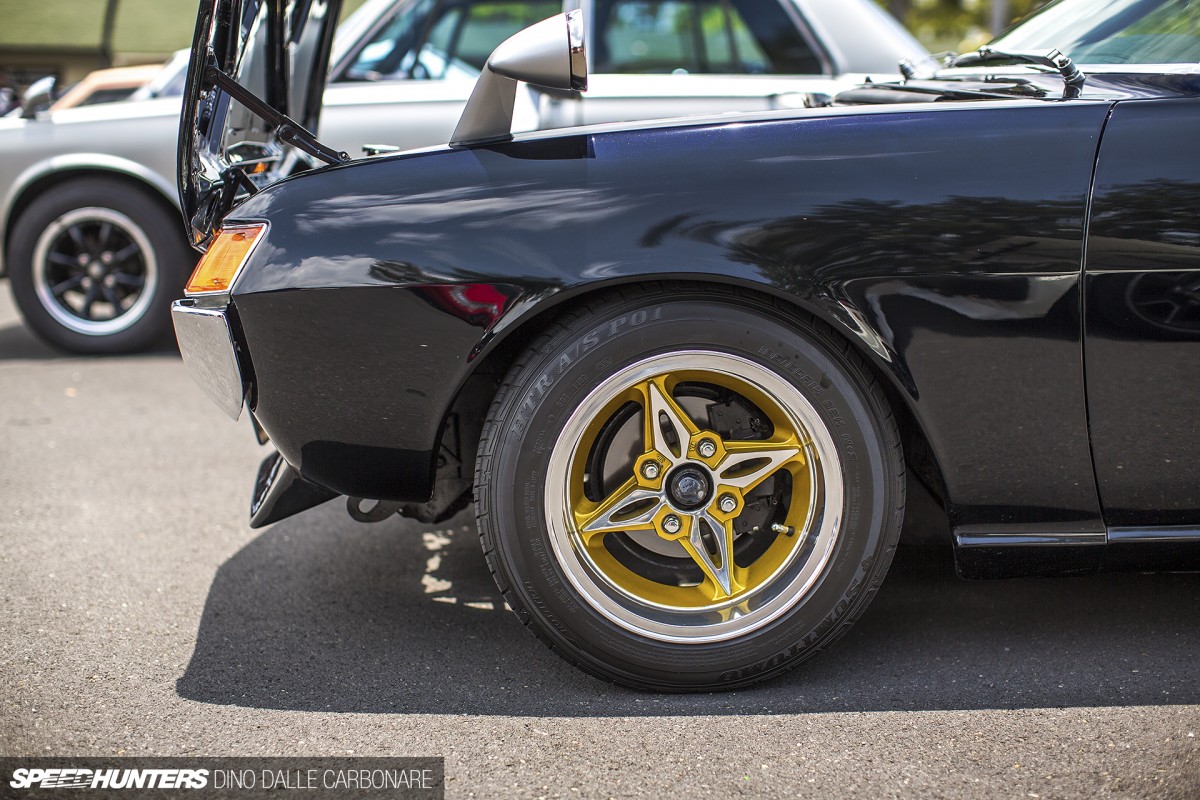 And of course, what better way to finish off a restoration of this level with a proper set of rare JDM wheels. In a 14-inch fitment, the custom-painted Riverside Riverge four-spokes looked fantastic.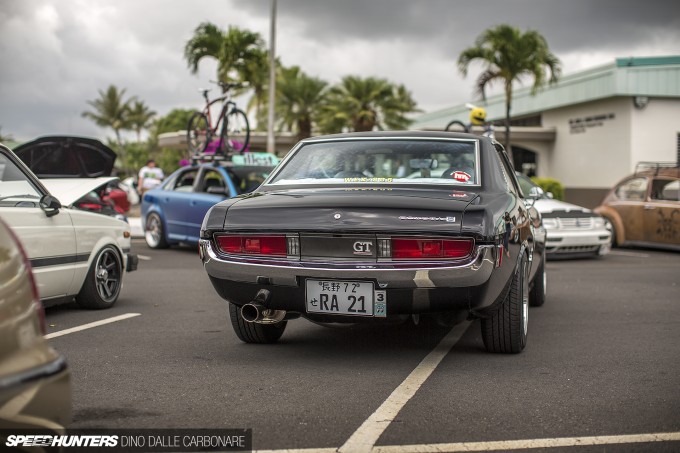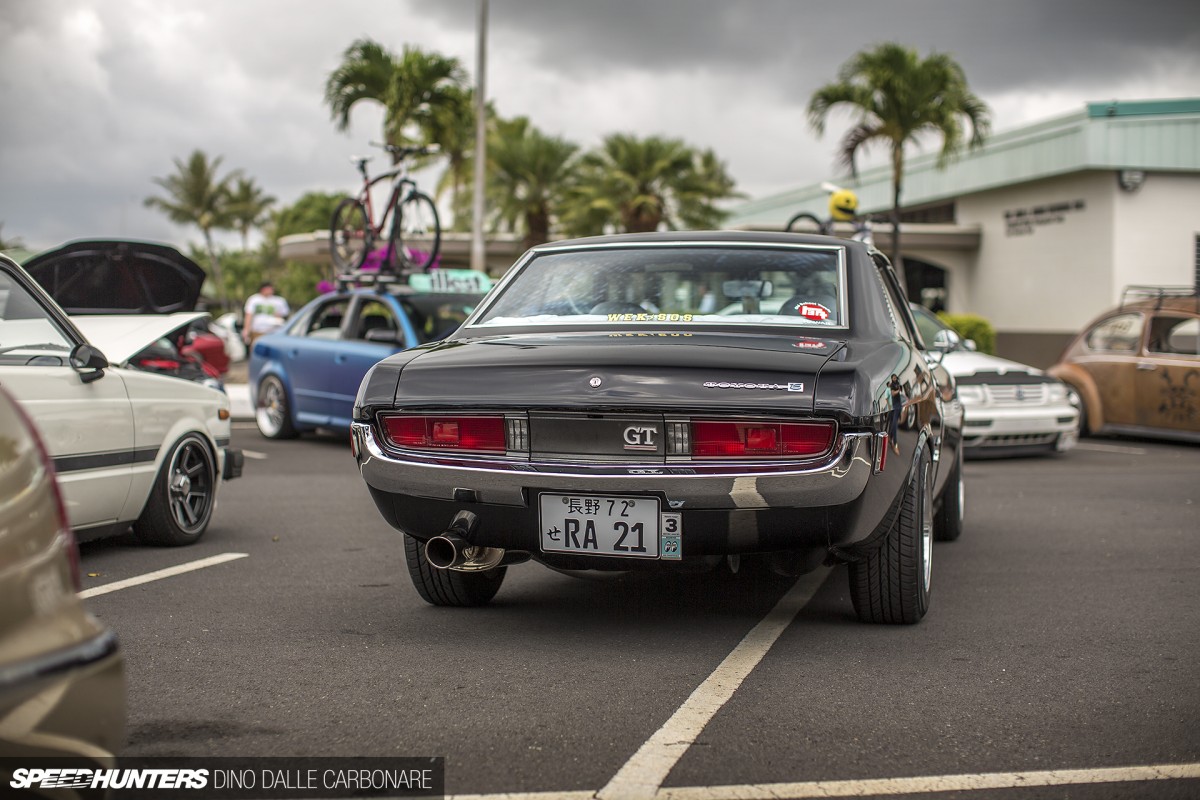 The car was sporting a replica Japanese 'Nagano' license plate – a final touch to what was by far one of my favorite cars at the show.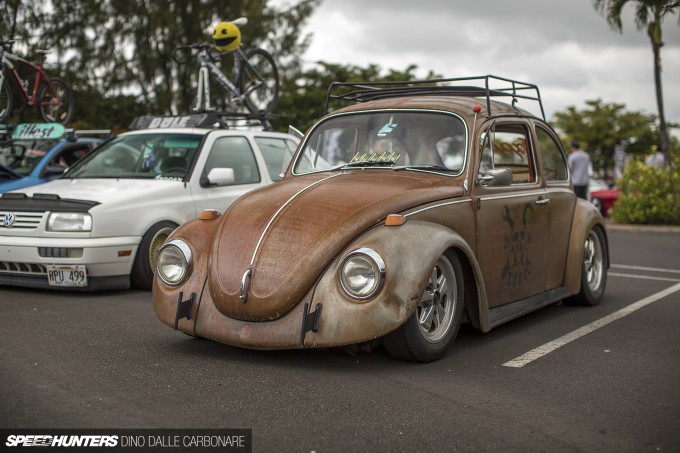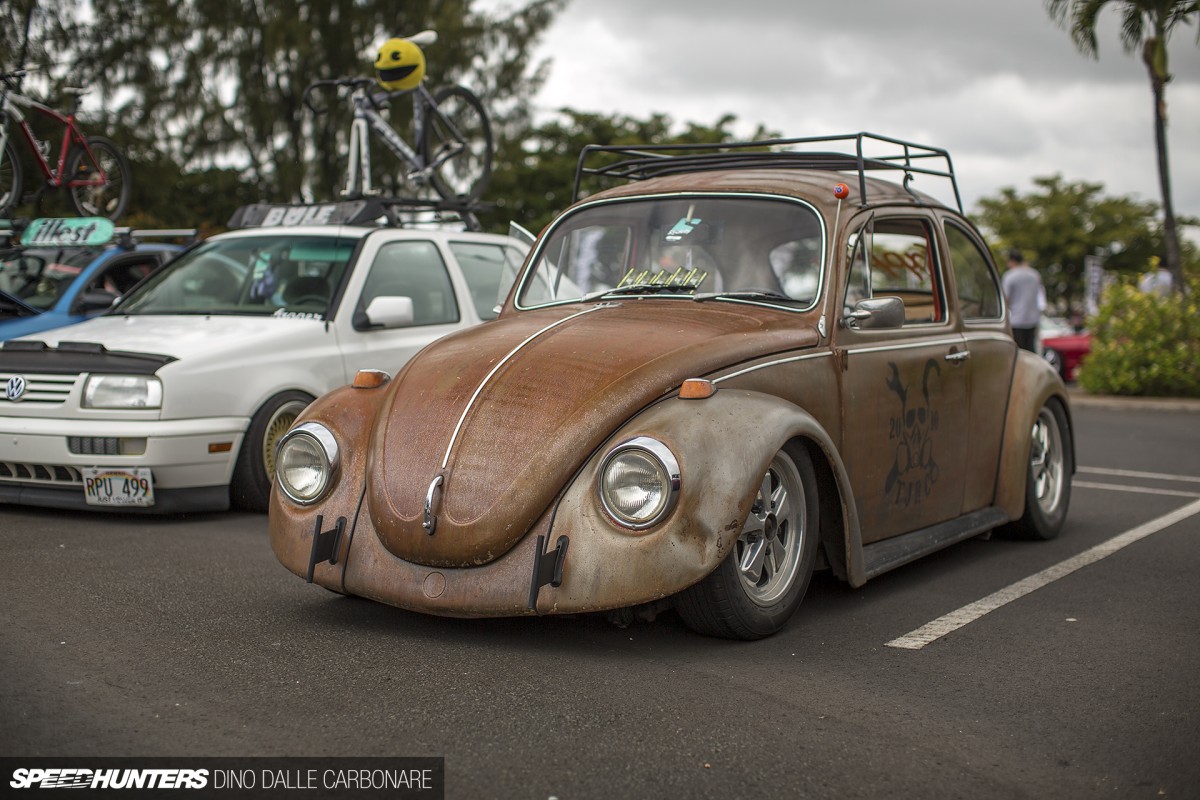 Since we've started off with a vintage theme, let's move straight onto the Beetle we saw in the first post. I thought it would be cool if I showed it in a bit more detail, as for some reason it just kept luring me in. I must have stopped by it at least three or fours times over the course of the day.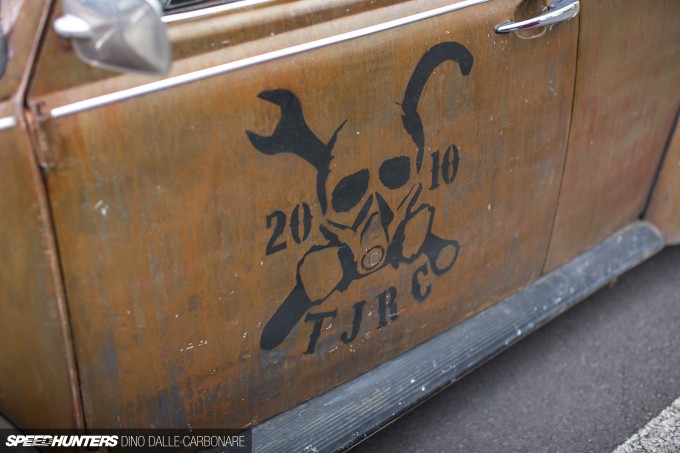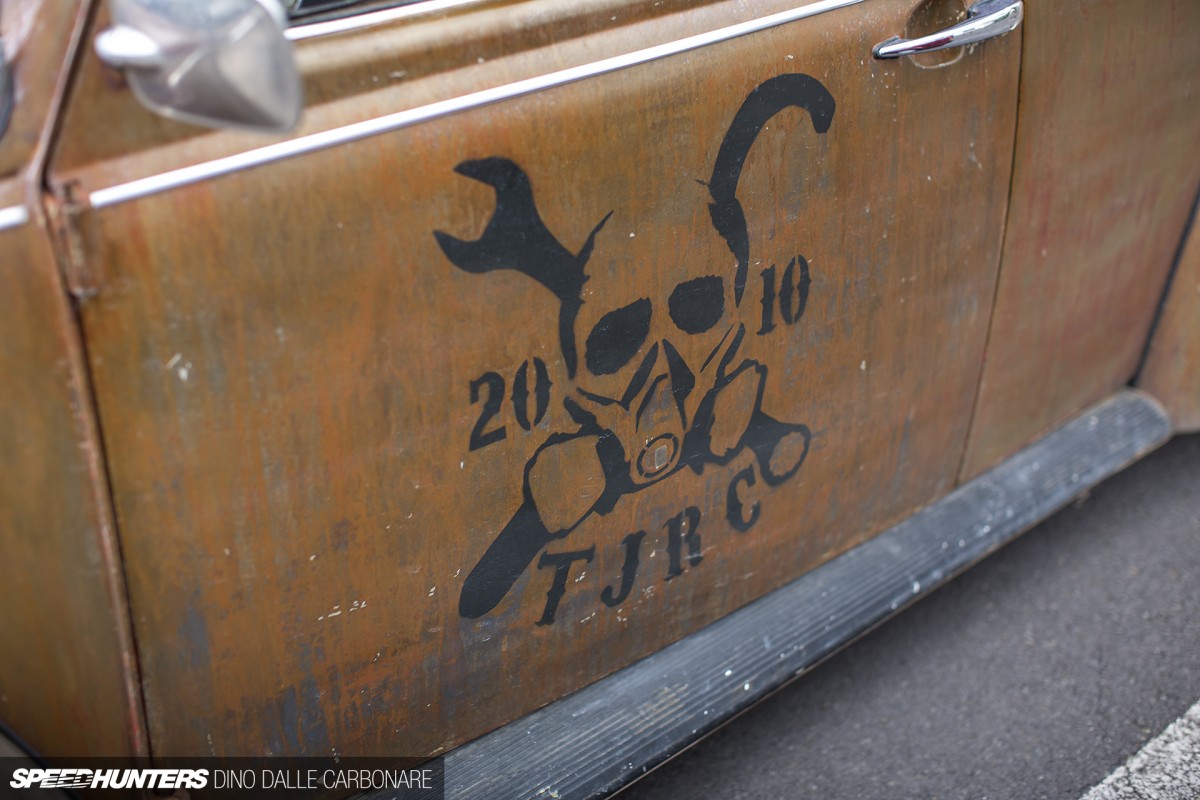 I'm not sure if this is a club logo or anything, but it's pretty scary looking!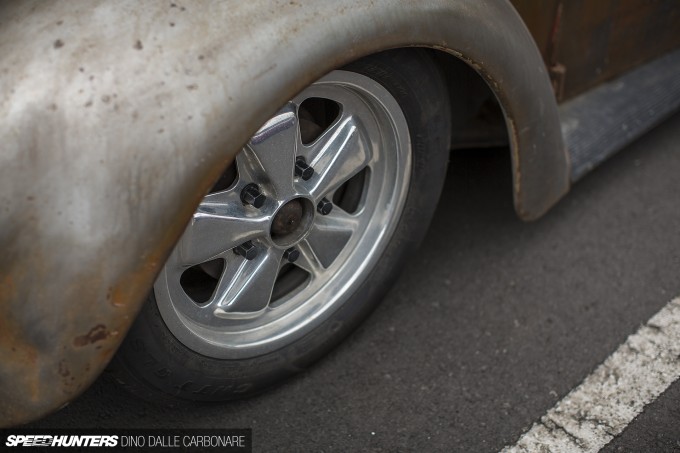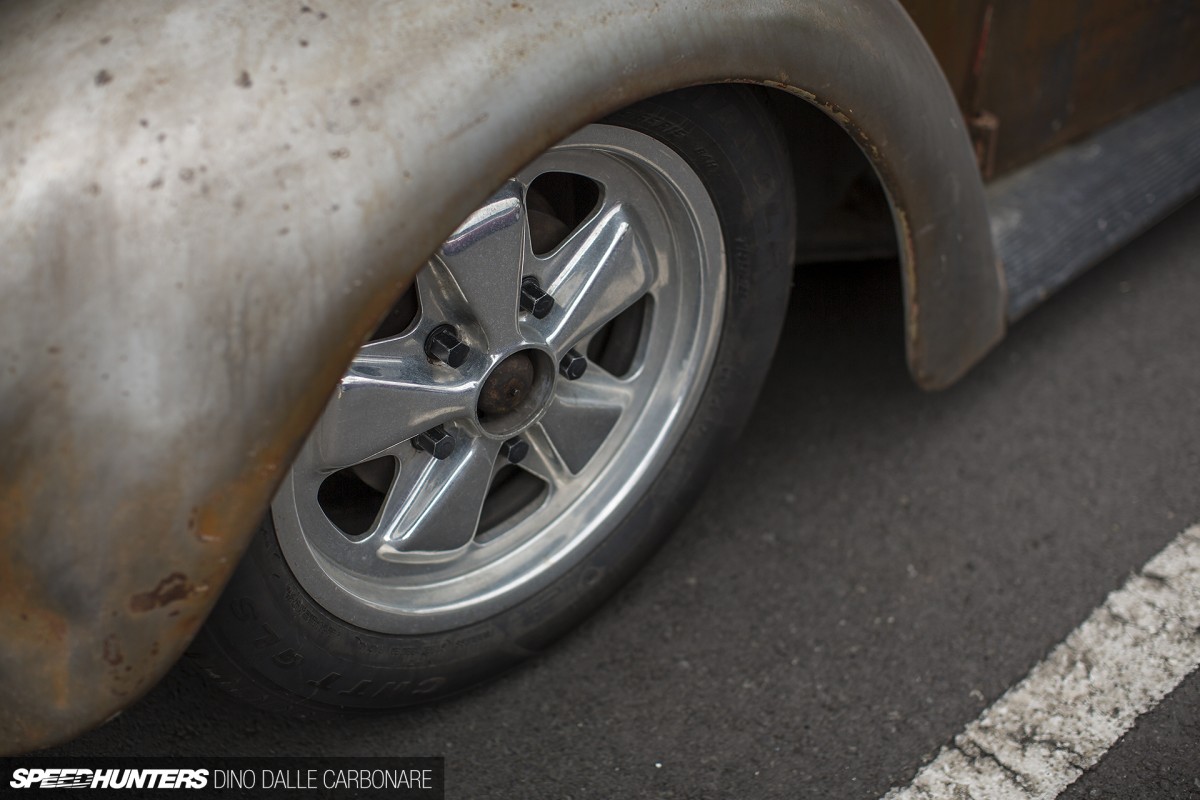 Wheel choice is always a detail that will make or break a car like this, but the polished Fuchs were a nice touch. The same goes for the appropriately-lowered suspension without exaggerated negative camber.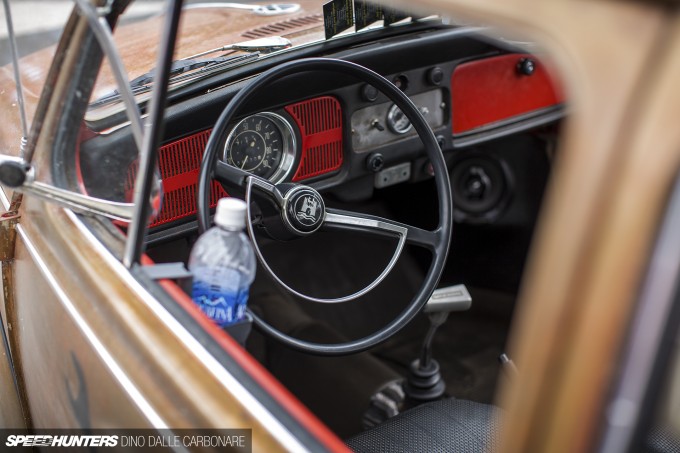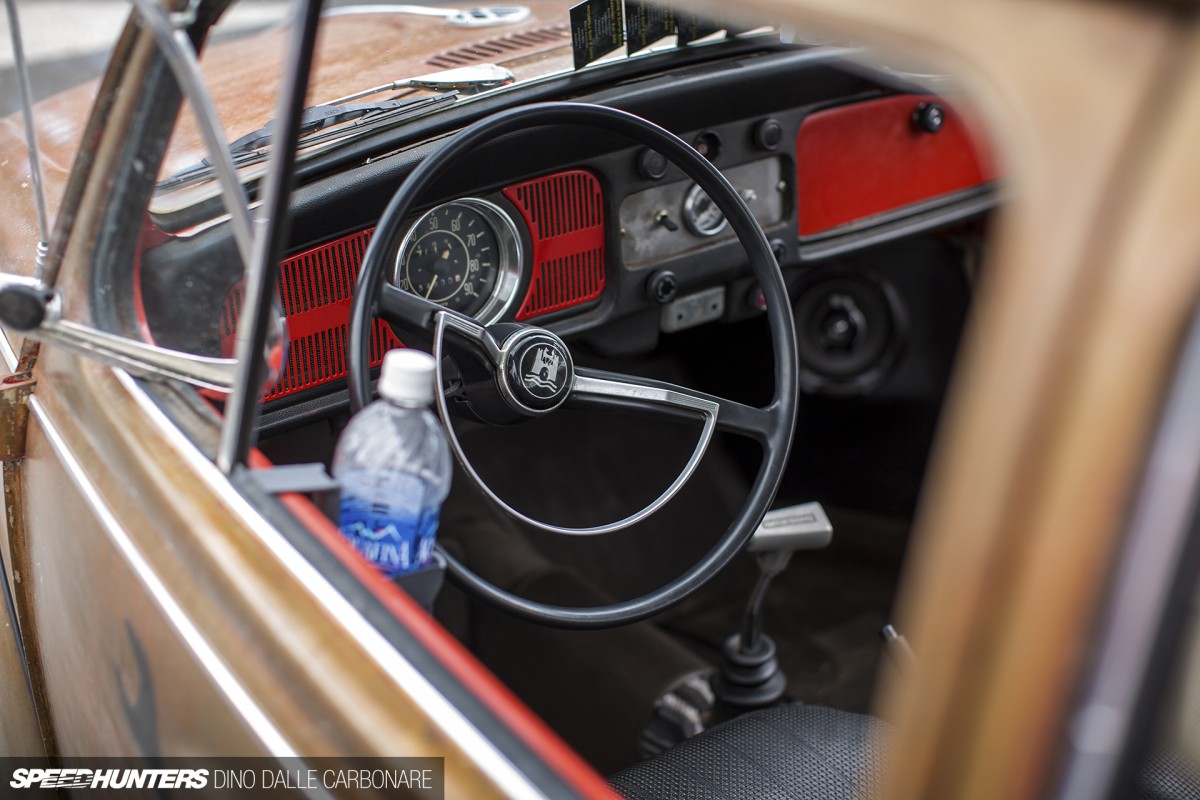 I was expecting to find a pretty rough interior considering the Beetle's outward appearance, but I was pleasantly surprised to find a nice addition of color to the dash and a really well looked after cabin. This could very well be a daily driver.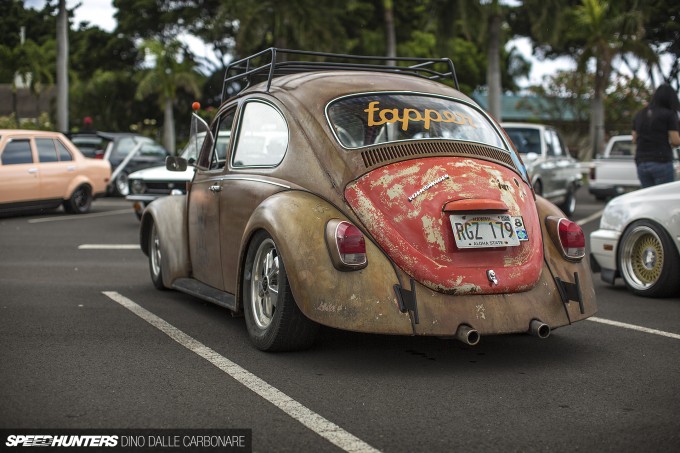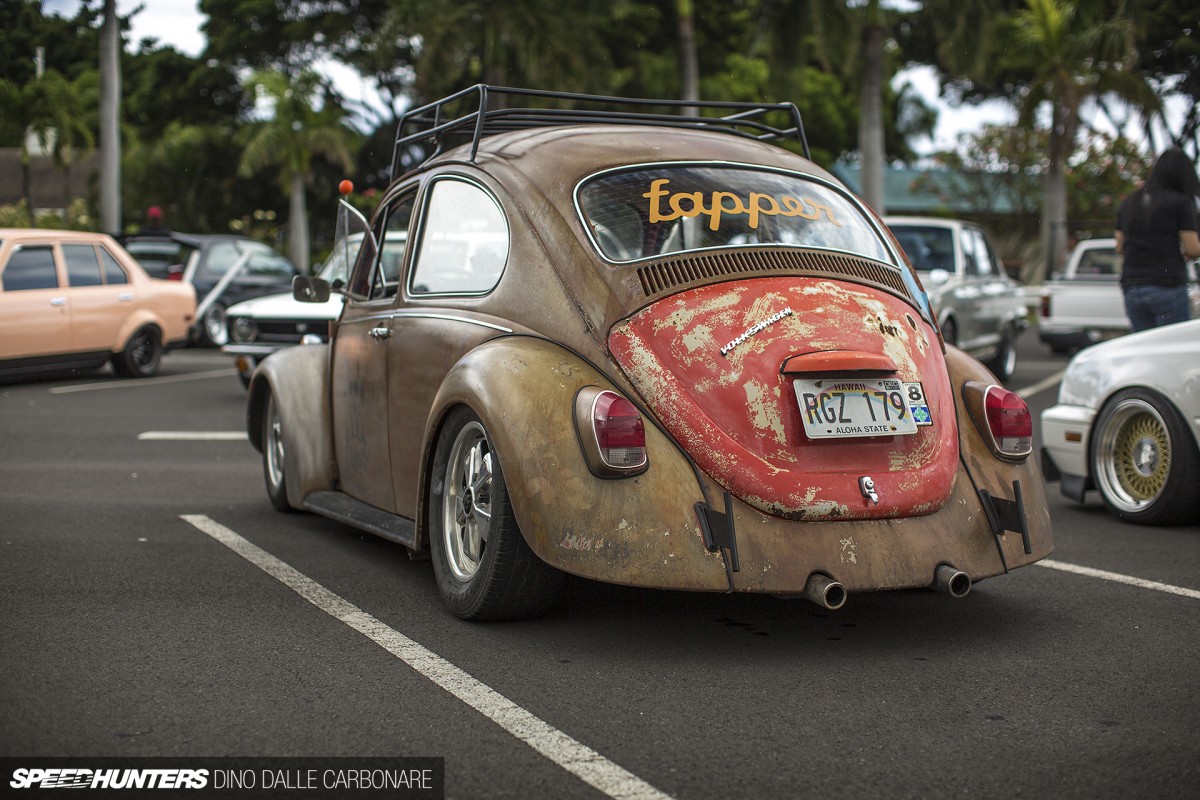 I loved the simplicity and the little details, like the Cal-Look T-bars that feature front and rear. Oh, and this is Hawaii so you need a roof rack for all those wonderful activities you can get up to over here!
Let there be air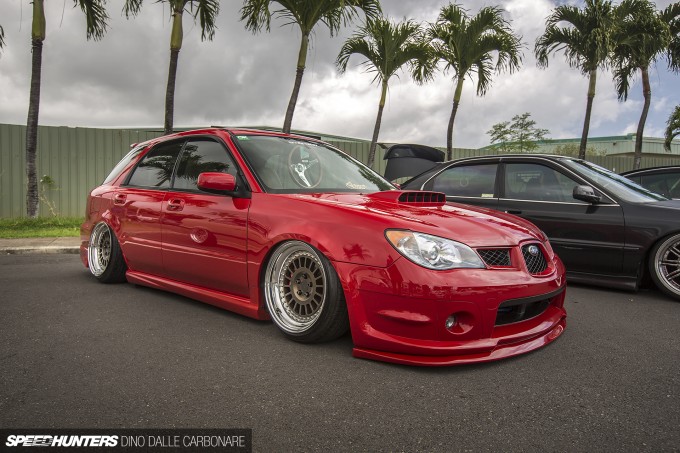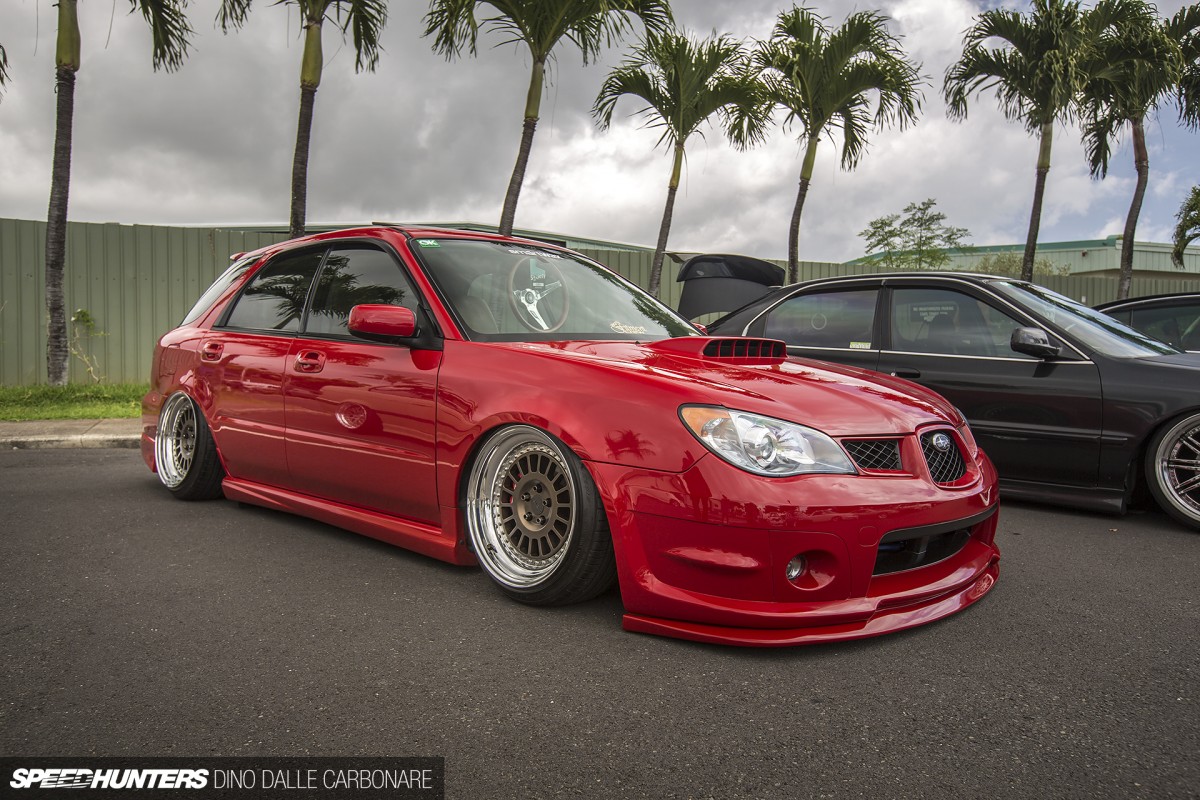 I have to admit, normally I frown upon cars like this WRX wagon – a capable turbo AWD car slammed, and therefore having lost most of its functionally… Ah, but there would lie my mistake. With the countless air suspension systems available these days it doesn't take much to effectively retain all the performance, handling and usability of a car like the Impreza – yet not sacrifice the looks side of things.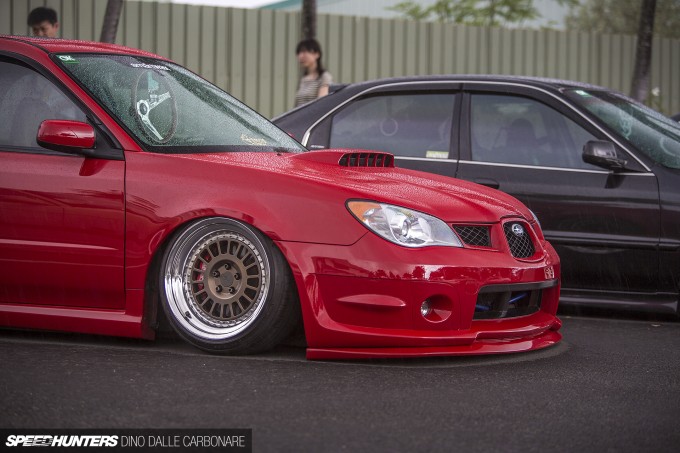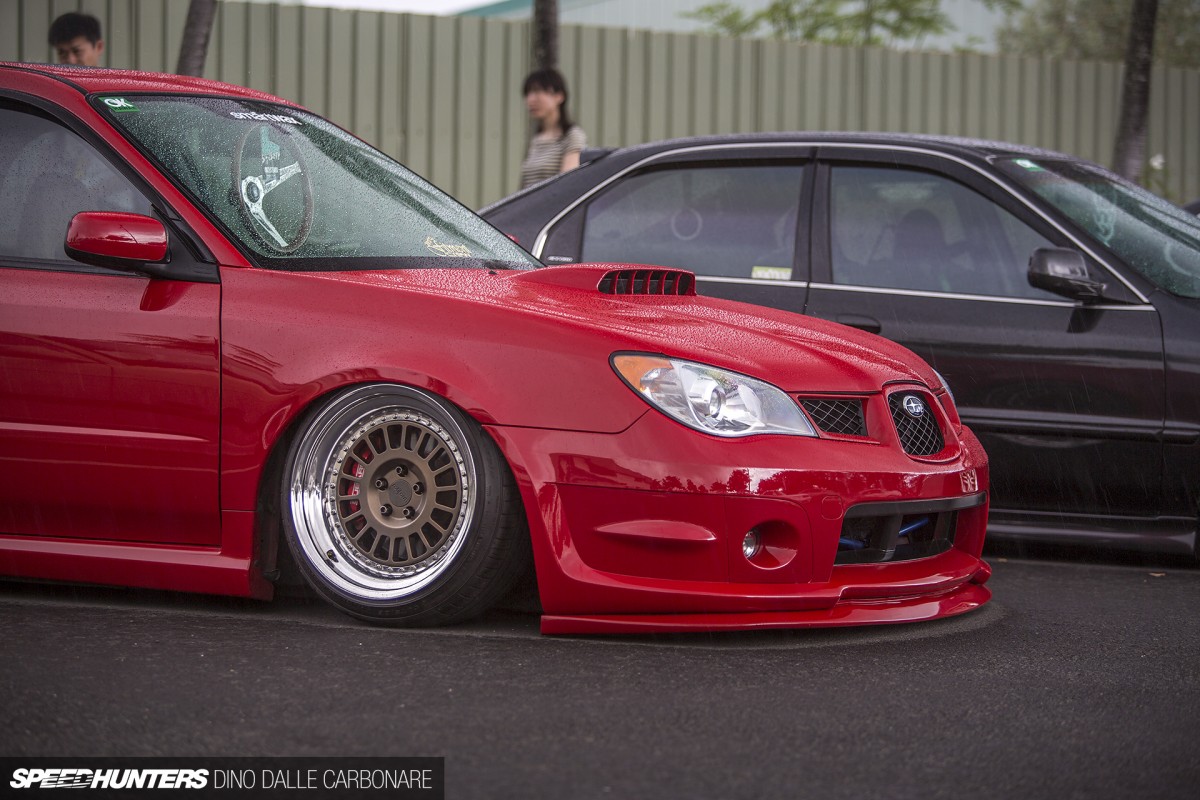 By looks, I mean that must-have on the ground appearance. Drop it down at shows and when parked up to get attention, and when you are done bump it up to a functional height and drive away. Is there anything wrong with that?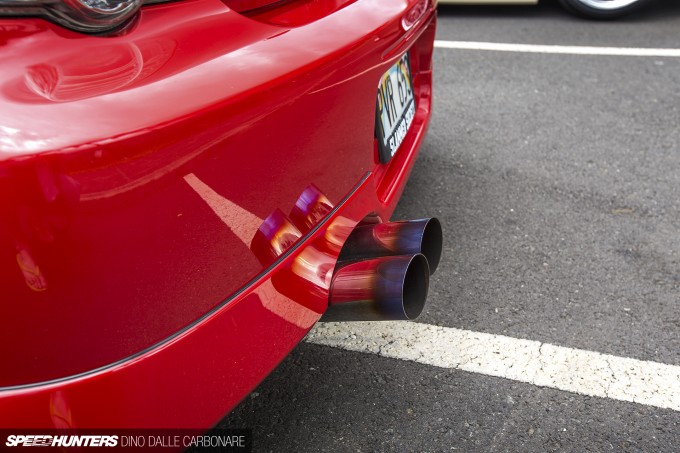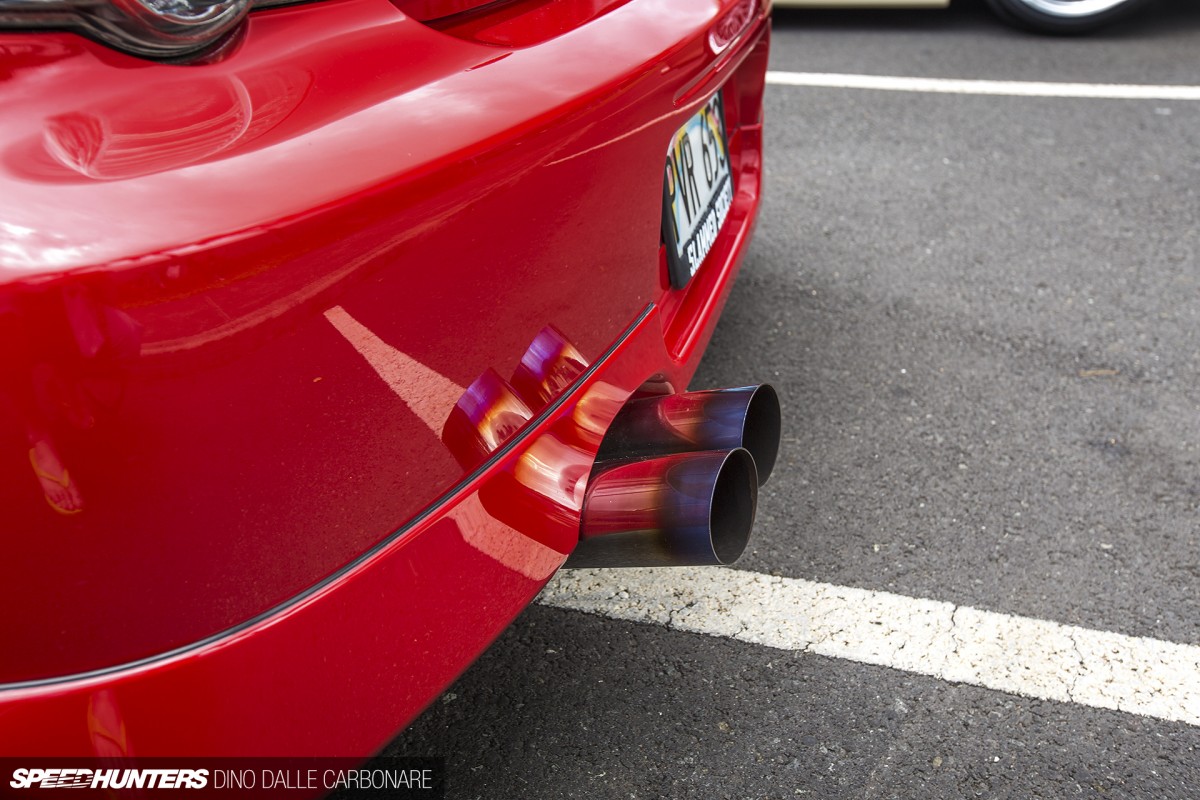 I loved the heat-stained angled tailpipes – a little touch of bozozoku-ness on a very cleanly modded car.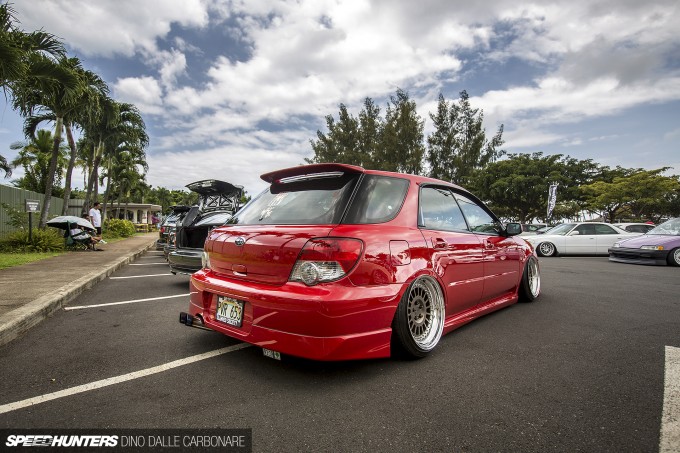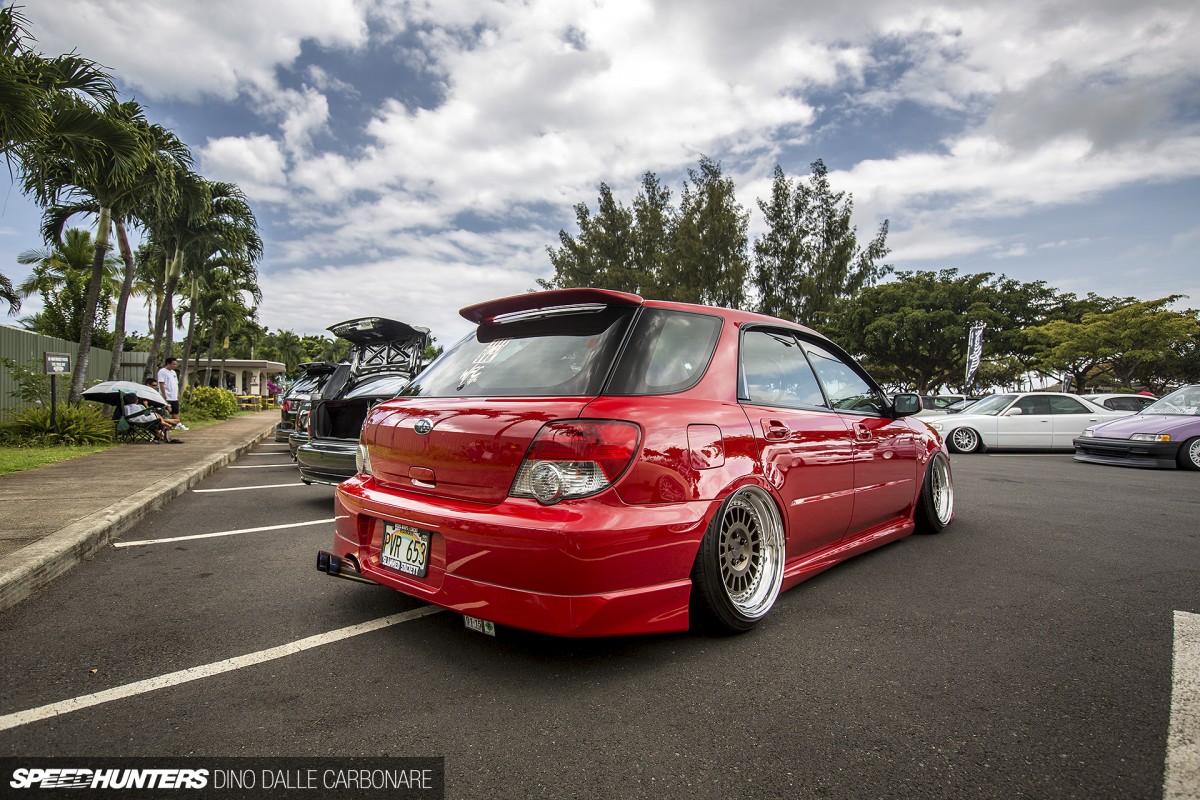 It's always strange for me to see these type of cars running anything other than the usual performance JDM wheels we all love, but I have to admit, the Rotiforms it was wearing suit the whole style of the car rather well.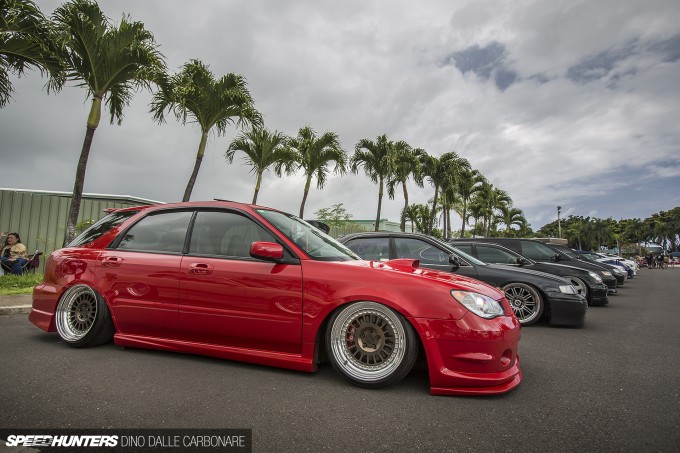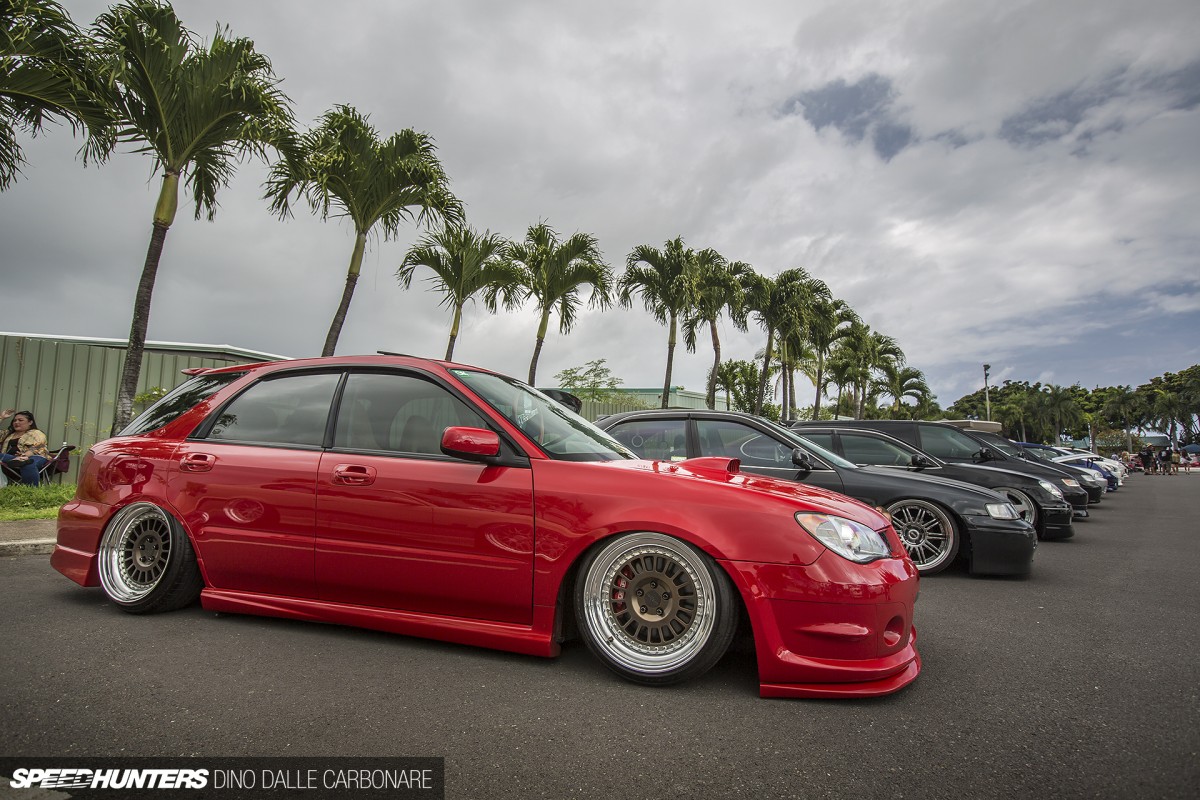 I also really liked how the owner fitted the old Subaru 4-pot calipers up front – an upgrade I've actually been thinking of doing to my BPE for a while now, rather than splashing out on the big gold Brembo conversion.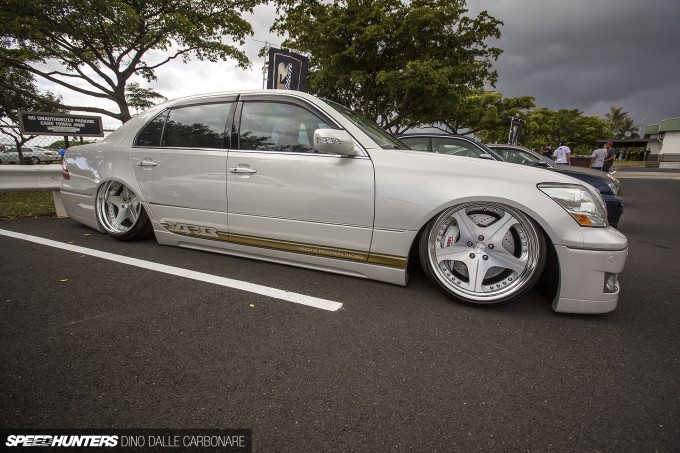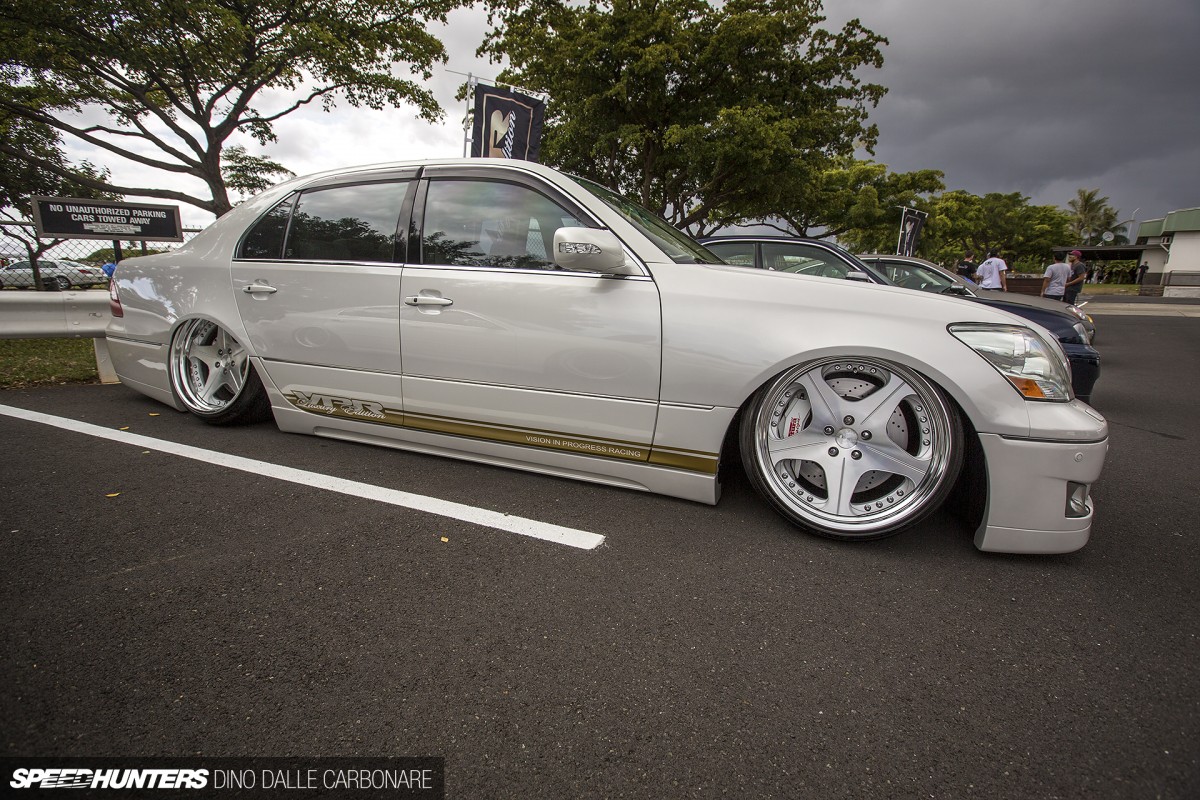 I couldn't possibly not show you more of the Vision In Progress Racing LS430, as it embodied all that is right about the Hawaiian car scene and the popularity bippu style seems to be enjoying right now.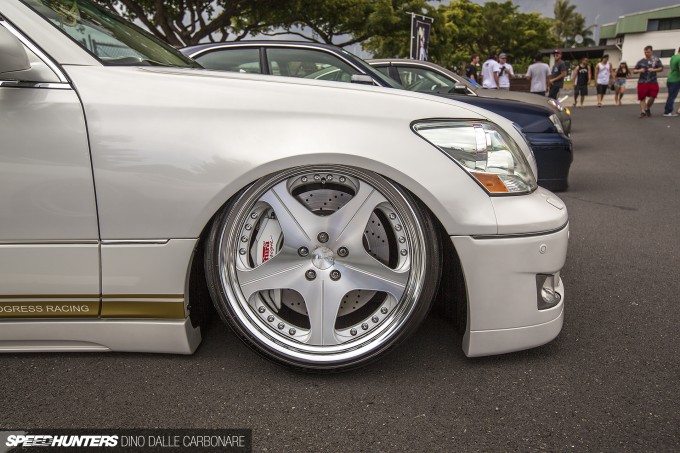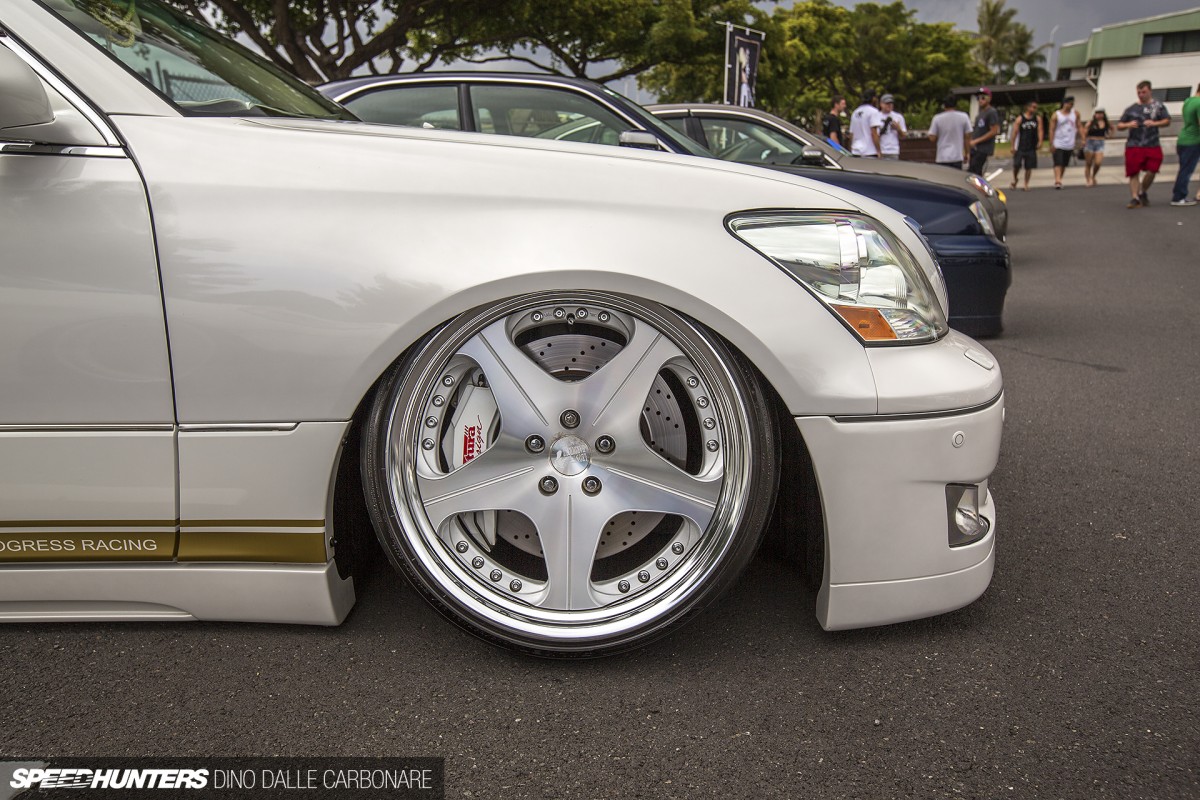 Along with the complete Aimgain aero, the car sits on a set of 20-inch Super Star Ordens which tuck smoothly inside the fenders once the car is dropped on its air suspension.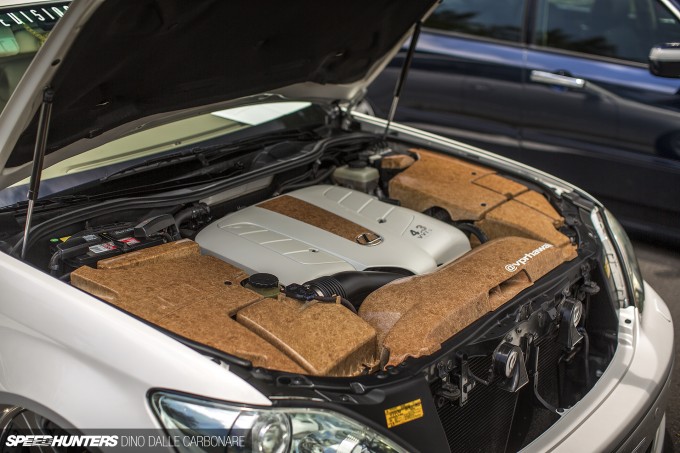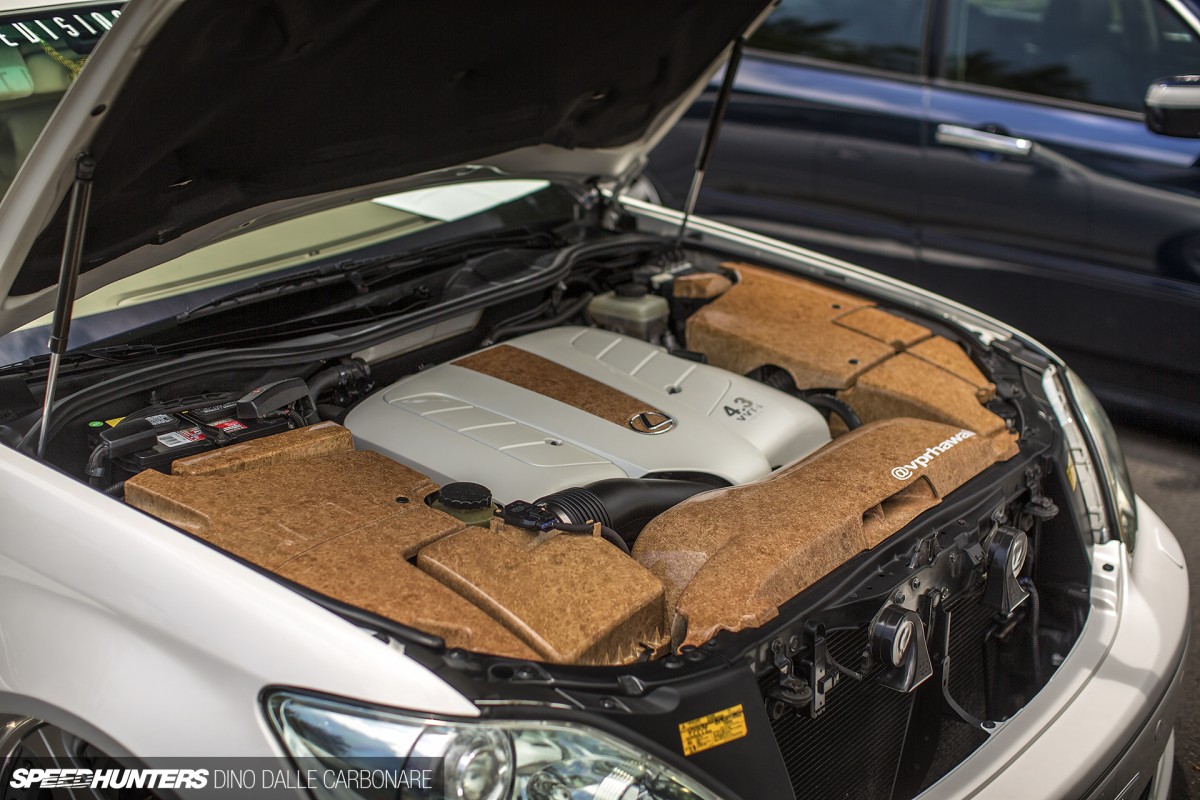 While we all know that most VIP cars don't sport many mechanical upgrades under the bonnet, it is nice to see that some are giving a little more attention at personalising what is under there – i.e. the black, bland plastic covers that manufacturers love to use these days to hide away those not-so-pretty, modern-day engines.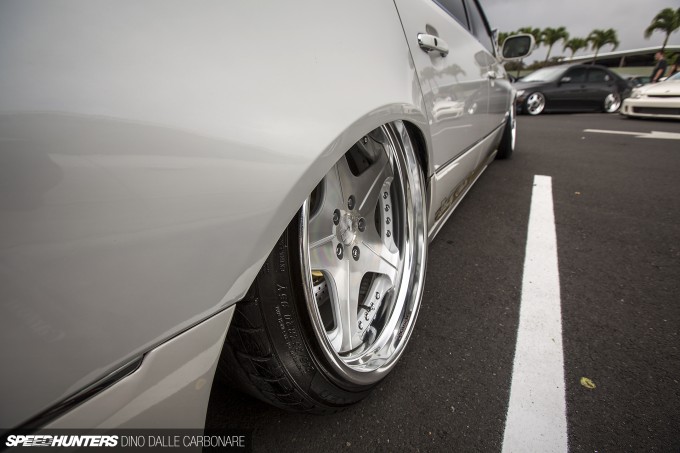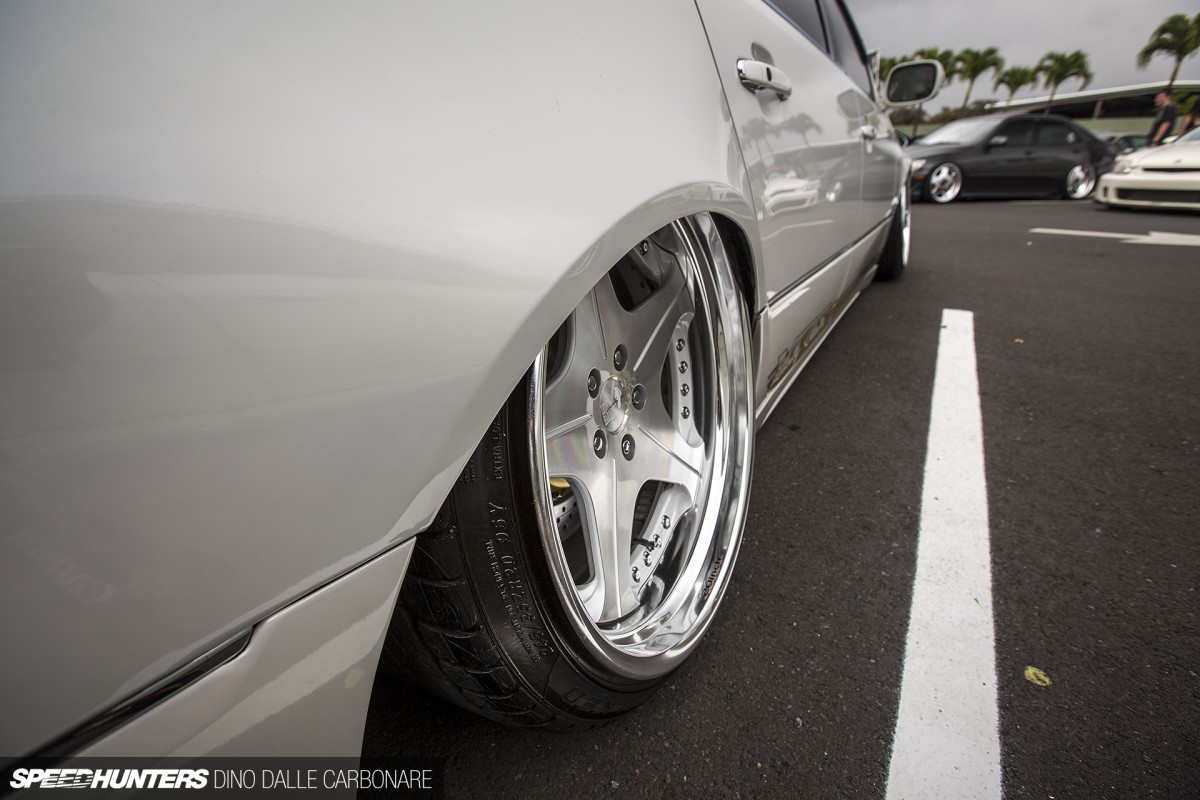 Now that's one hefty dose of tuck right there!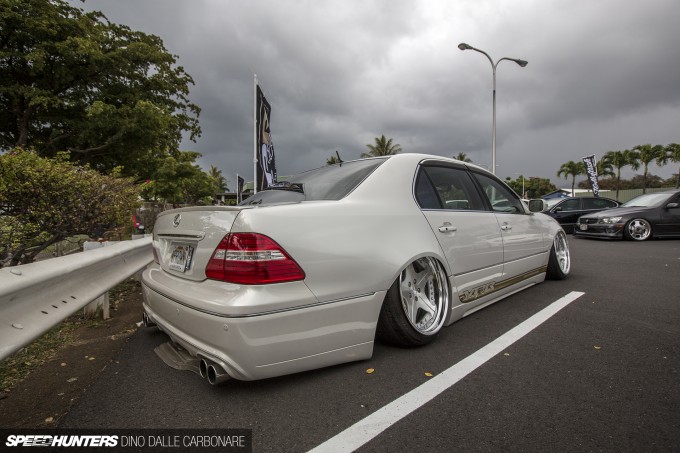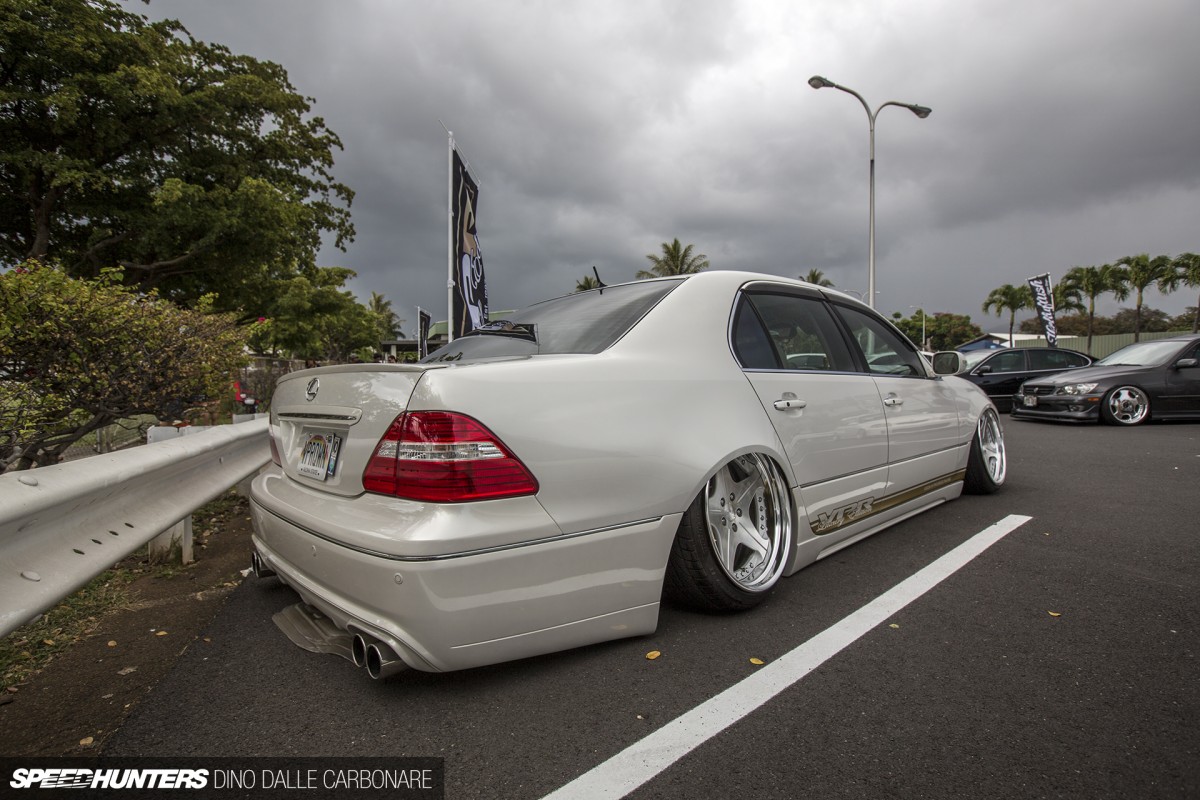 One thing I did notice is that most owners aren't doing anything with their headlights and taillights – something that has become quite a craze in Japan. I'm guessing it's more to do with not wanting to attract much attention from the authorities than anything else.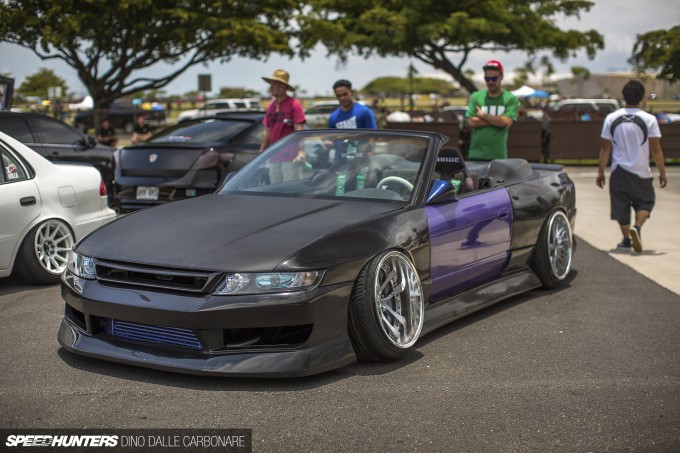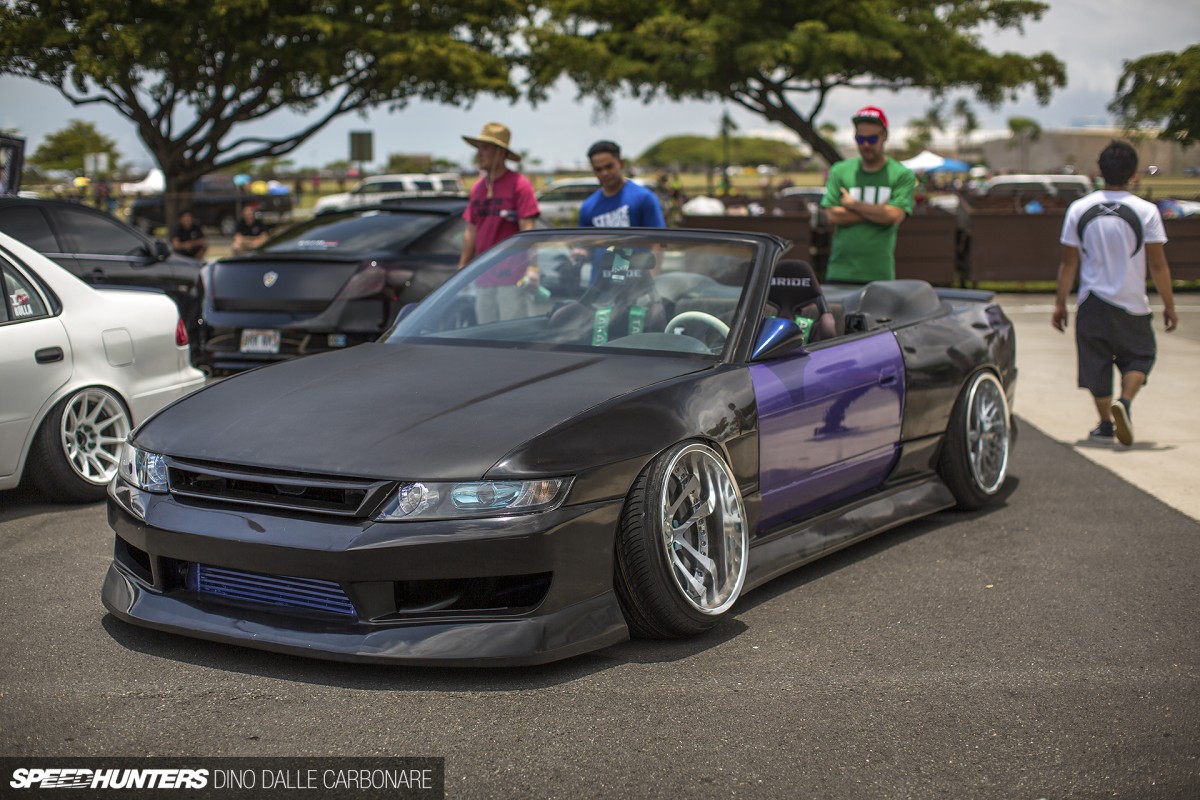 To finish off, I just had to include this Odivia. Why? Well, I only know of a handful that have been built in Japan, so to see one at Offset Kings Hawaii certainly warrants a mention.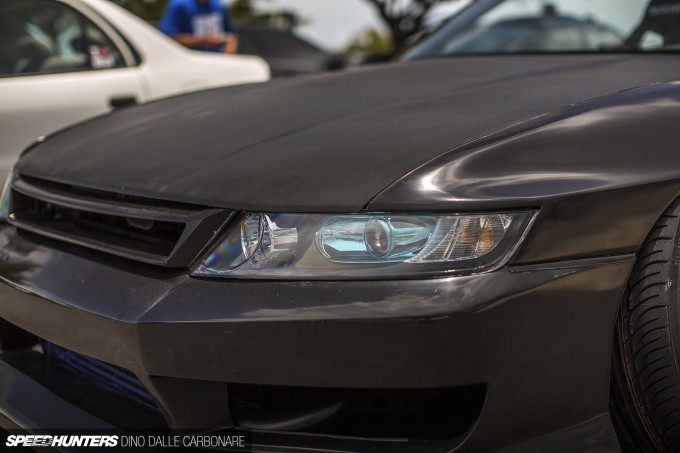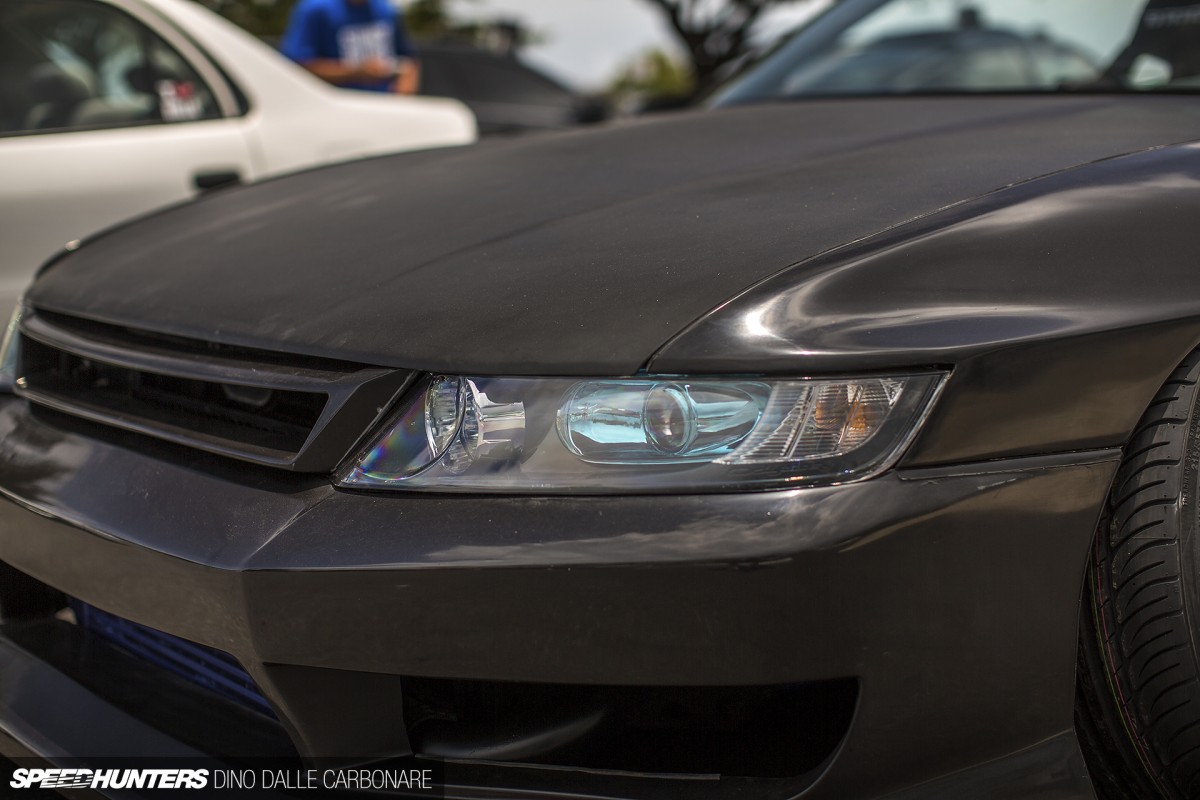 And there they are – the JDM Honda Odyssey headlights that have helped turn this convertible S13 into something mighty unique.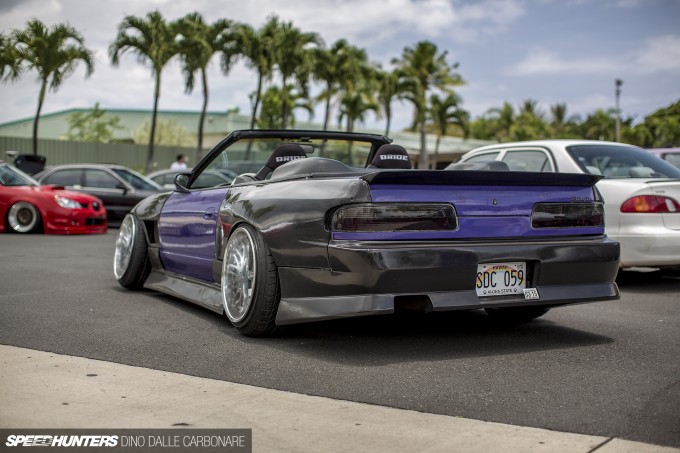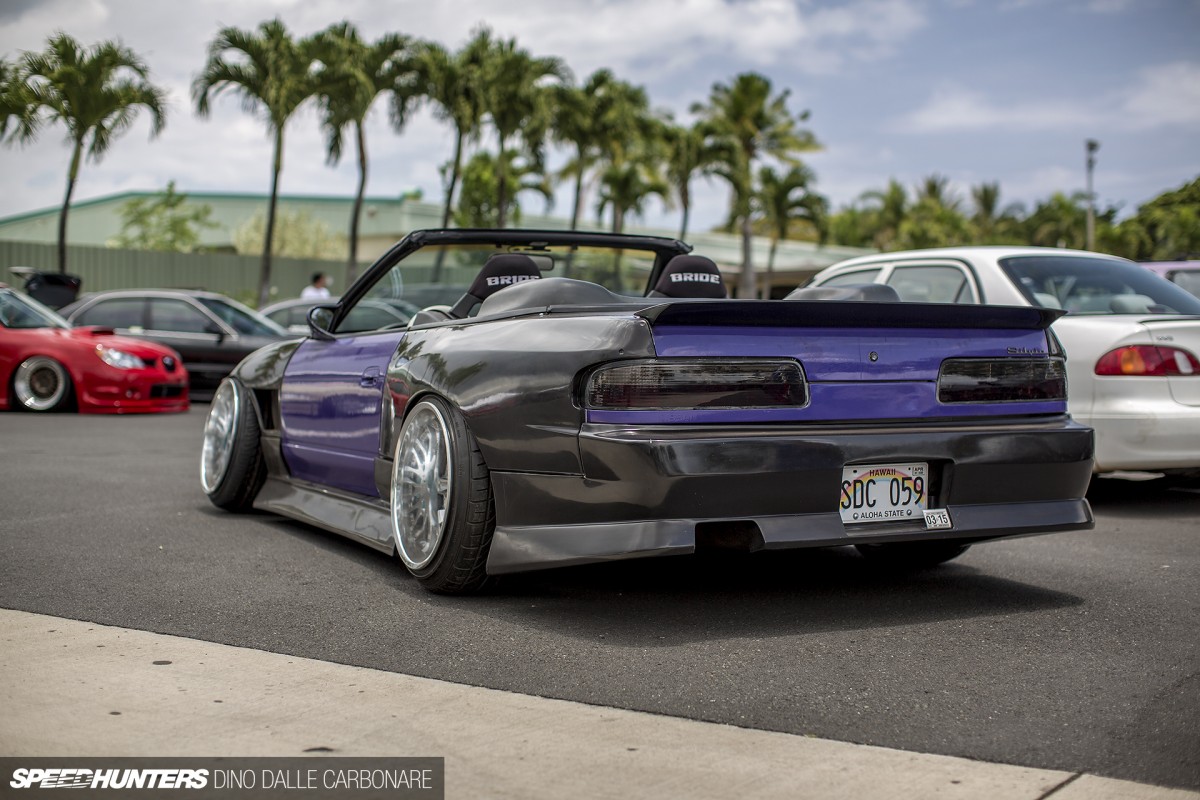 I didn't get the chance to chat to the owner, but I'm guessing this car is currently in throes of being finished off and still needs to be painted.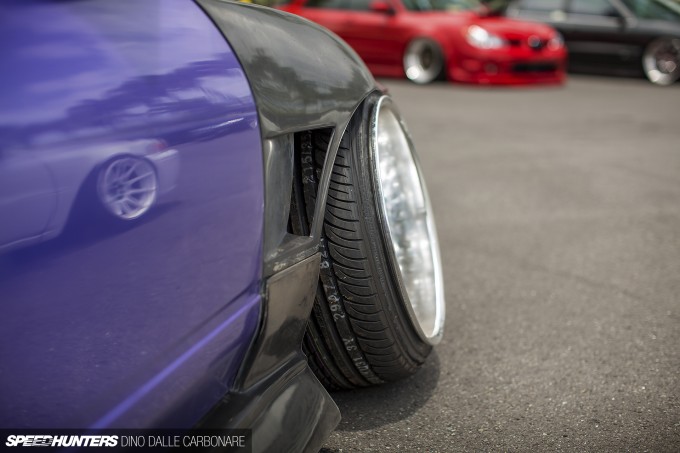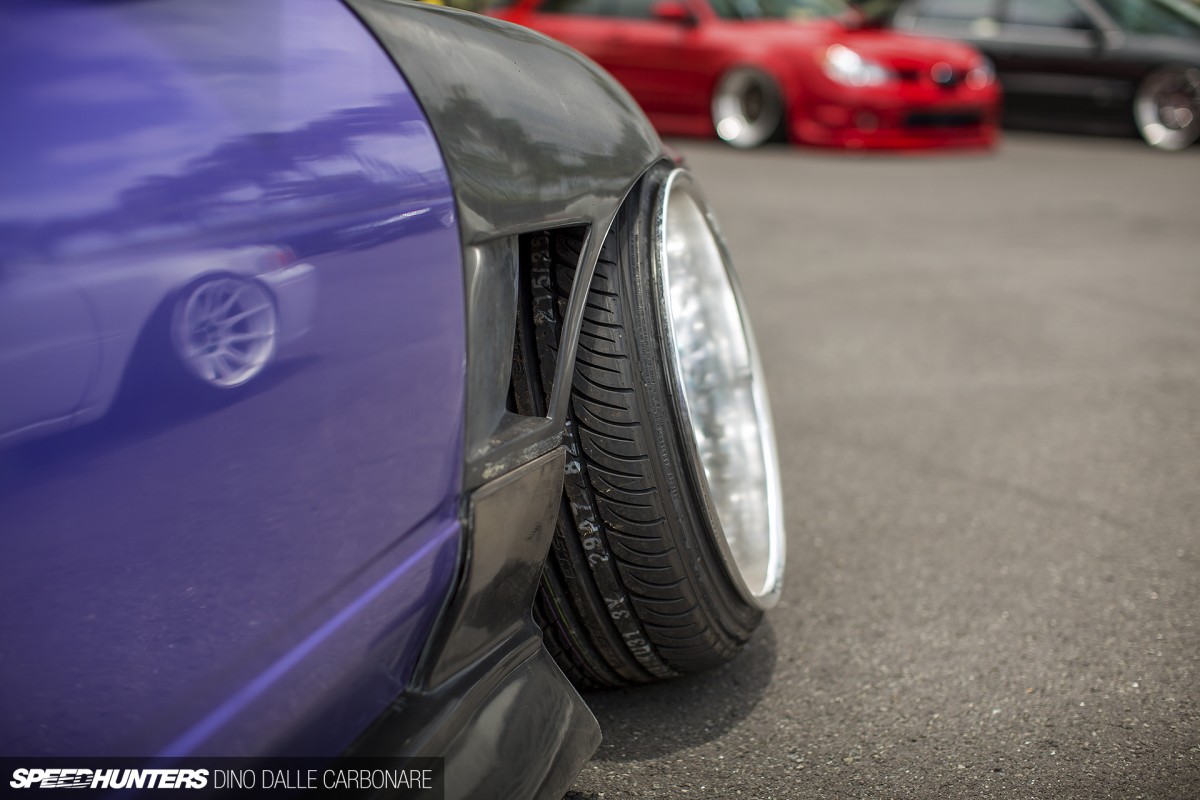 Weds' Kränze LXZ is a wheel that I personally really like on drift or VIP rides. The wider the dish the better, and when it's presented with such aggression, copious stretch and big middle-finger-type negative camber, well, it's just spot on.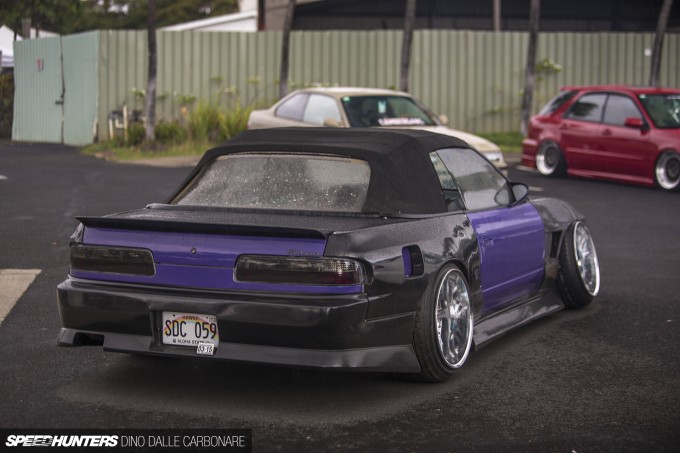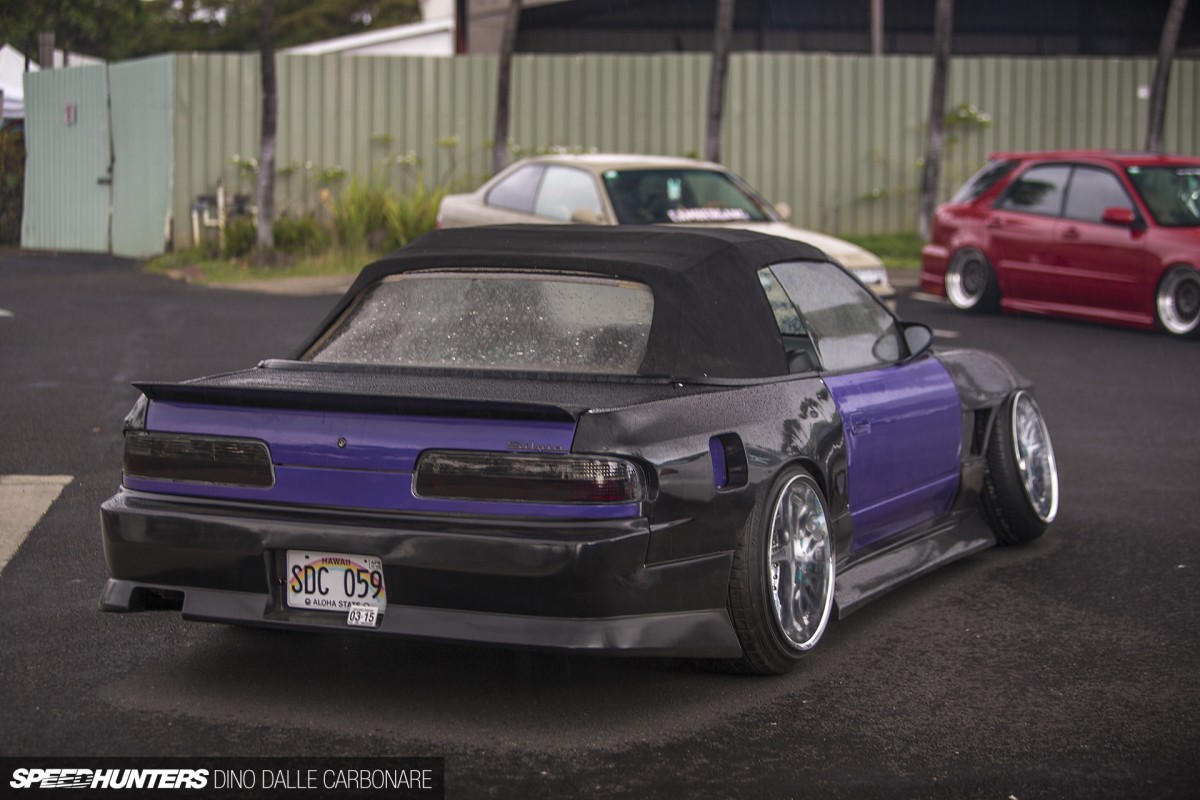 When the rain started falling later in the day the roof had to come up, giving another look to this every cool car.
I hope you've enjoyed the coverage form Offset Kings Hawaii, but it's not quite over yet. Make sure you don't miss the #FeatureThis post on the car that won the Speedhunters award – one I just finished shooting in Waikiki last night. Until then, that's it from the Aloha State!
Dino Dalle Carbonare
Instagram: speedhunters_dino
dino@speedhunters.com