The working man's 911
The last time I wrote a feature about a Porsche 911, I waxed lyrical about the things that make air-cooled 911s so great. To sum it up, my thoughts were that these iconic Porsches are great in stock form, but not so great, or so exotic, that you are afraid to tinker with one, or make it you own. You could once have considered them to be the working man's dream car, but unfortunately the rising popularity and prices of older 911s have put them out of the reach of many.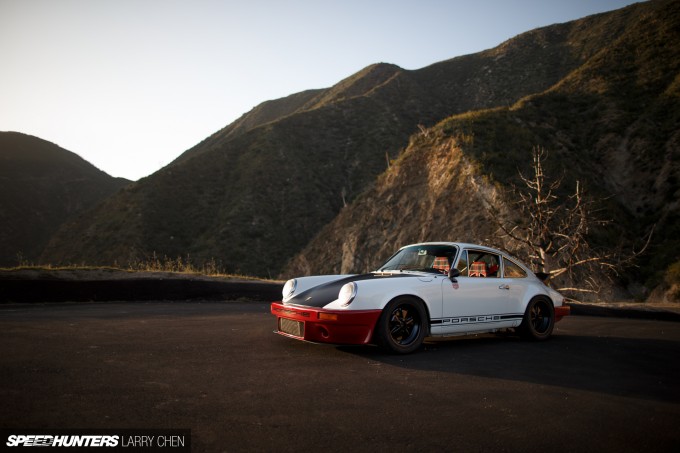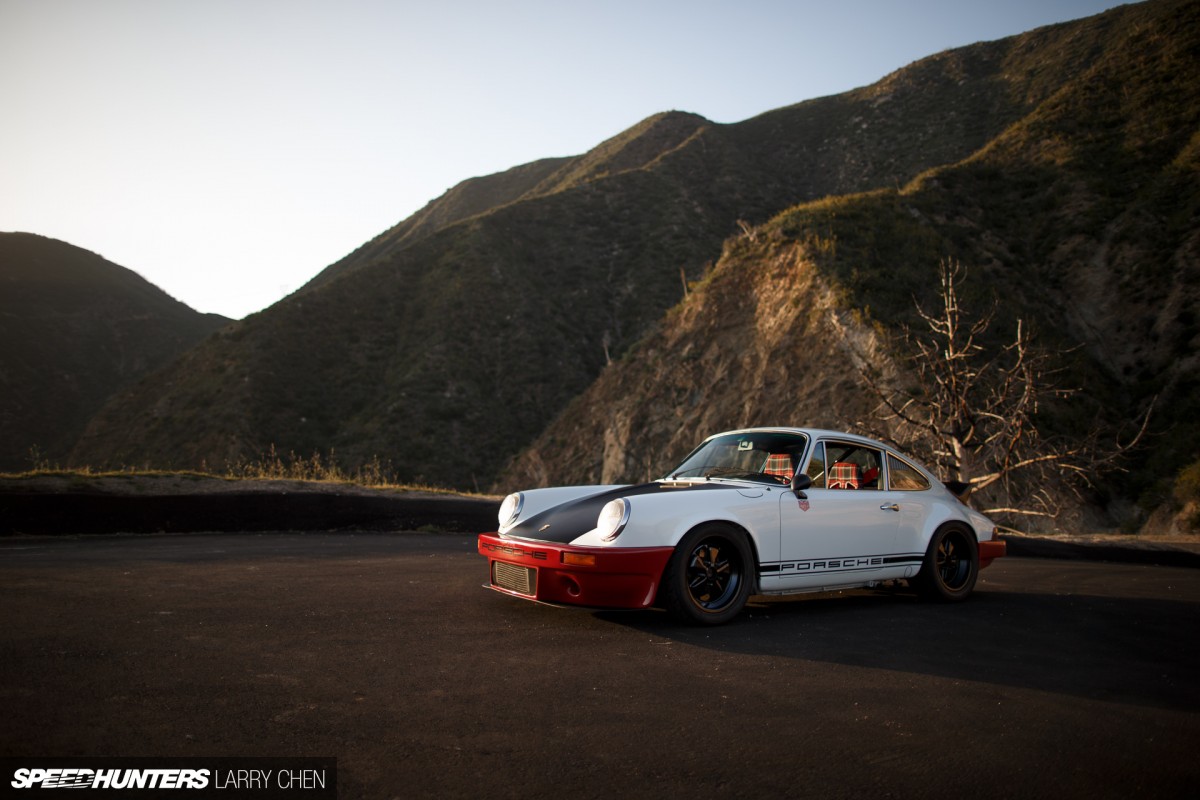 It turns out, however, that the words 'Porsche 911′ and 'affordable' don't have to be mutually exclusive. And as evidence we present this 1978 911 SC built by none other than the Urban Outlaw himself, Mr. Magnus Walker.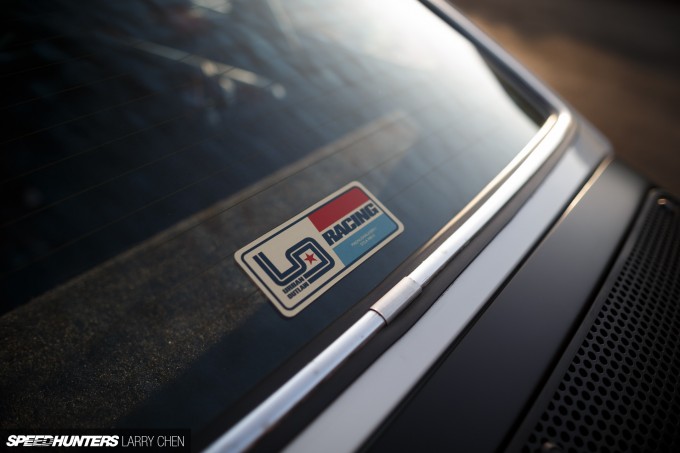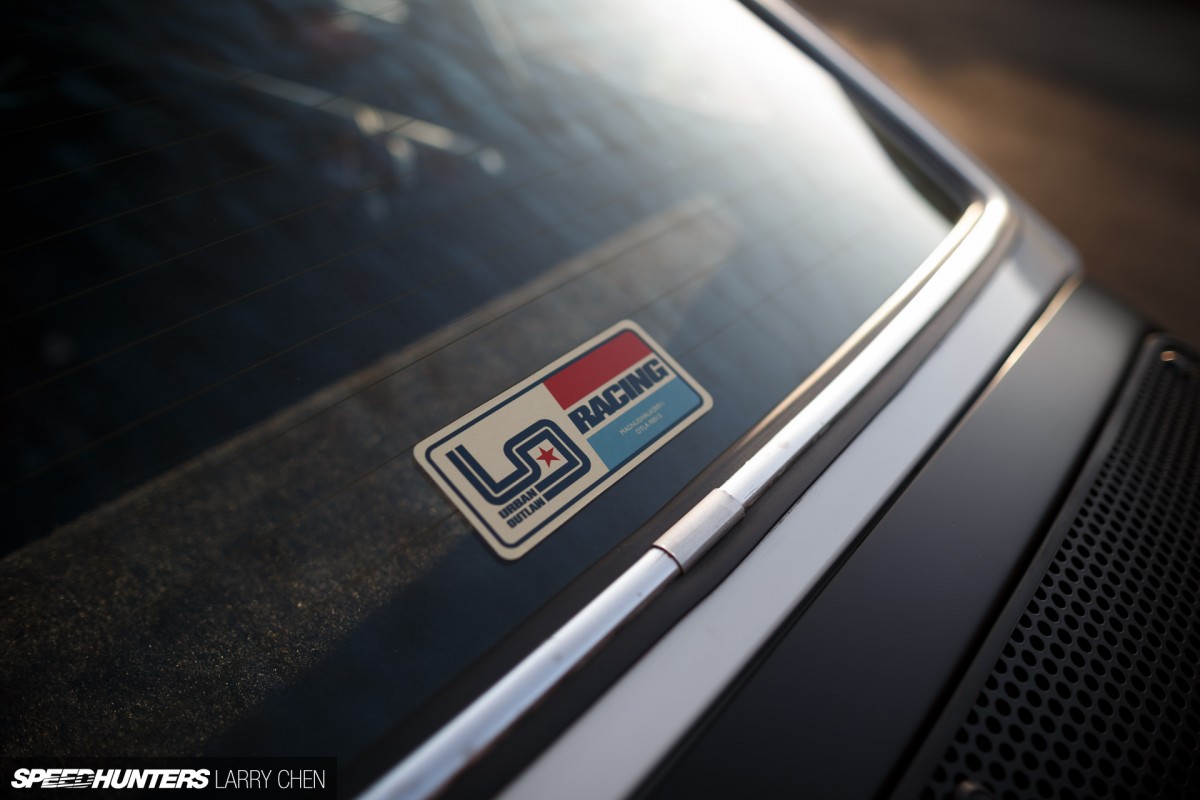 Now, I know what you're thinking. Magnus has an incredible garage full of badass Porsches, which is not something many of us can realistically aspire to. So, what does this guy know about doing a 911 on a budget? As it turns out, quite a lot.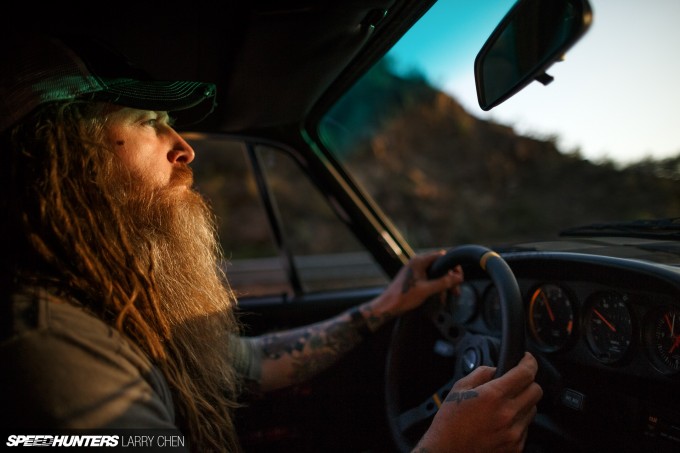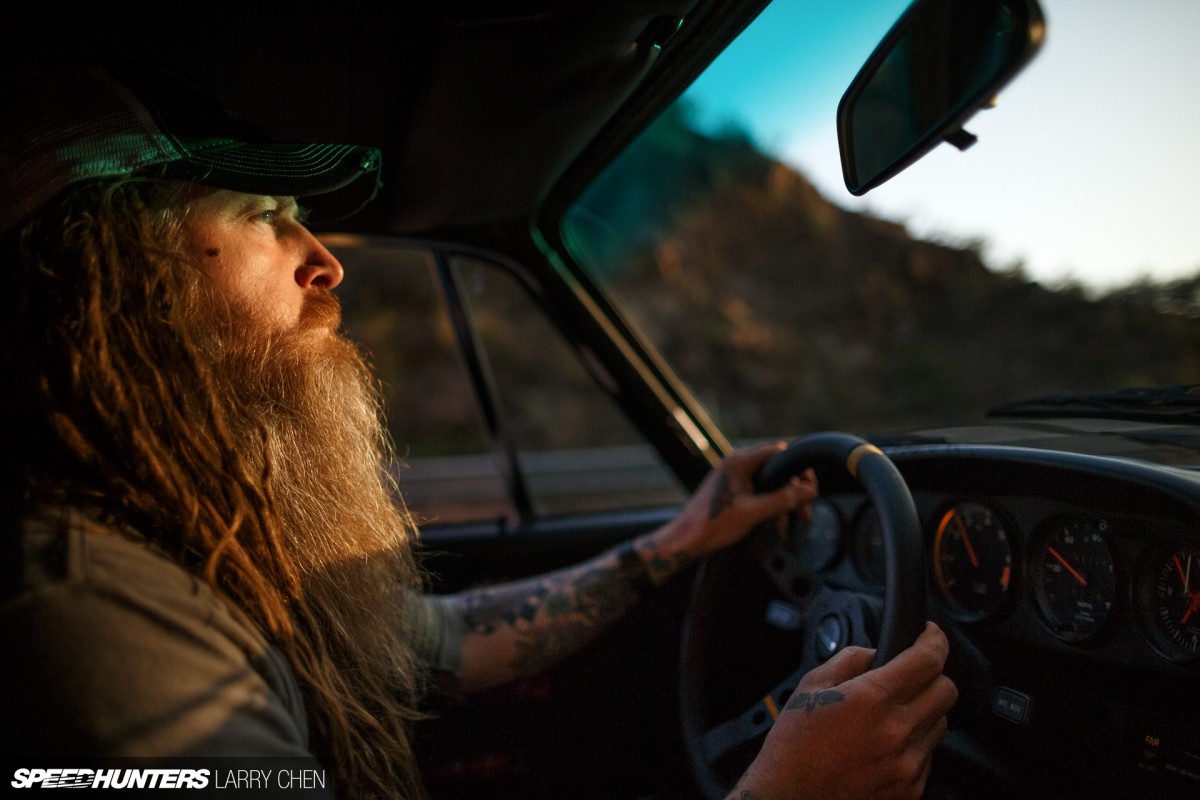 At first glance, the 911s that make up Magnus's collection might look fairly similar to each other. But as you talk to him, you begin to learn that each car has a different story, a different vibe and a different purpose. The purpose of this particular car is to show that you can have a very rewarding Porsche ownership experience, without breaking the bank.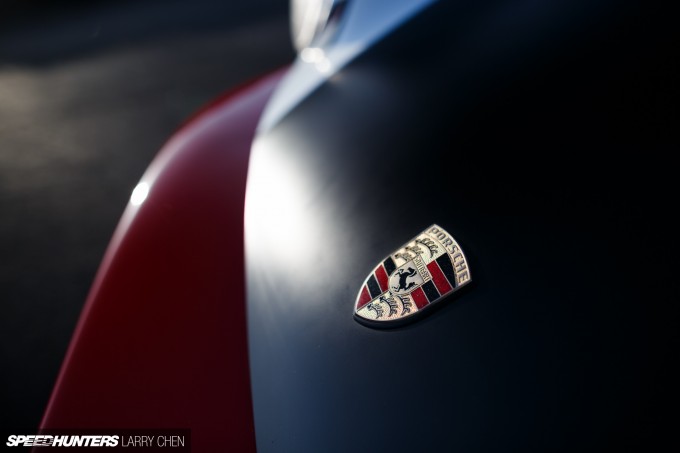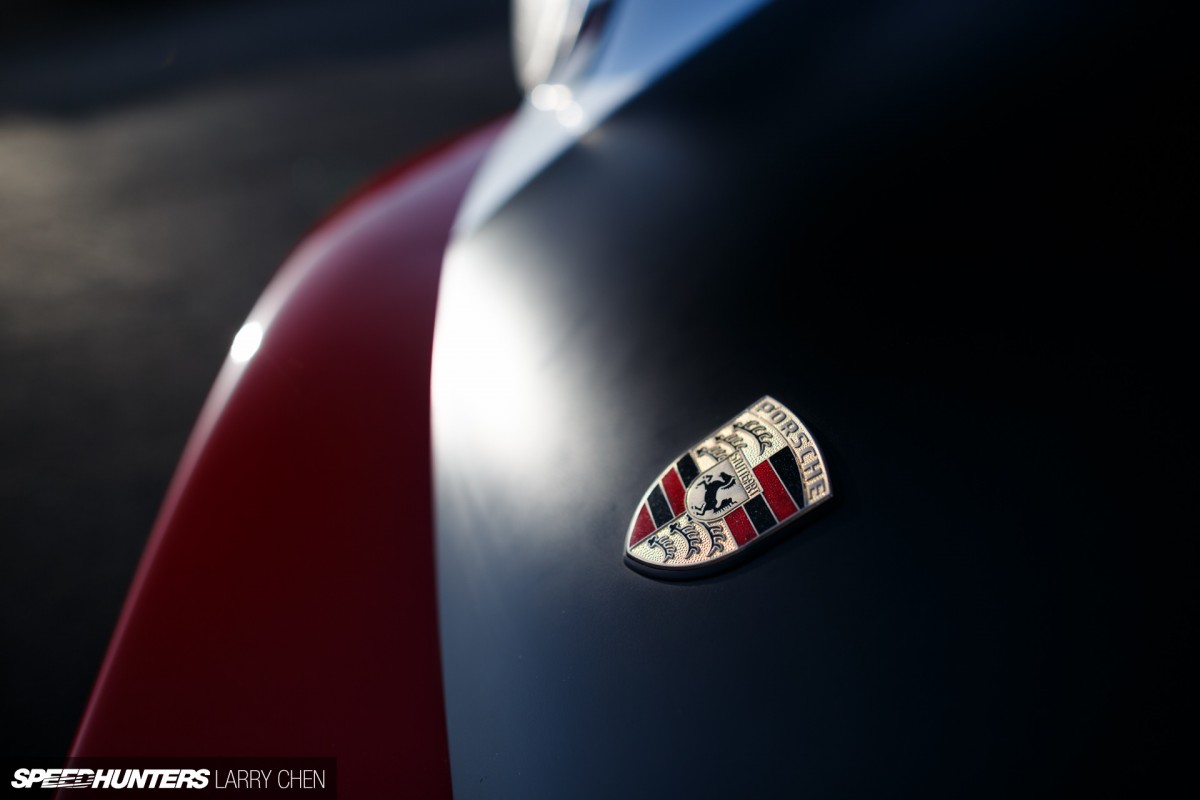 Given Magnus's reputation as a Porsche guru, he often would be asked for advice on which model offered the most bang for the buck. To this he would reply, 'If you've got five to 10 thousand bucks to spend, buy a 924. If you've got 10 to 15 grand, buy a Boxster. And if you've got 15 to 25 grand buy a late '70s 911 SC. For this project he decided it was time to put his money where his mouth is.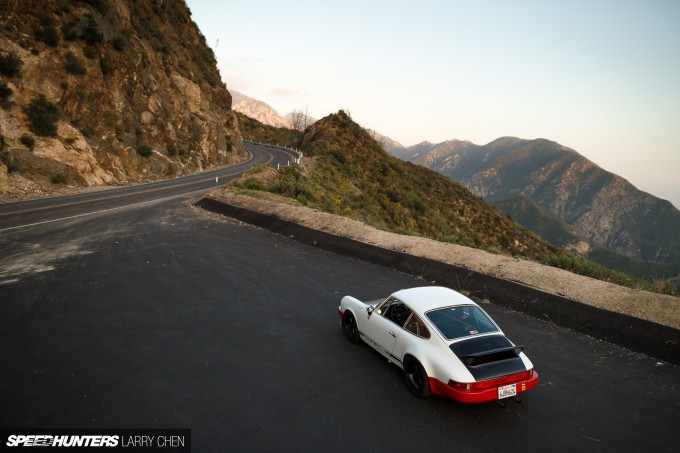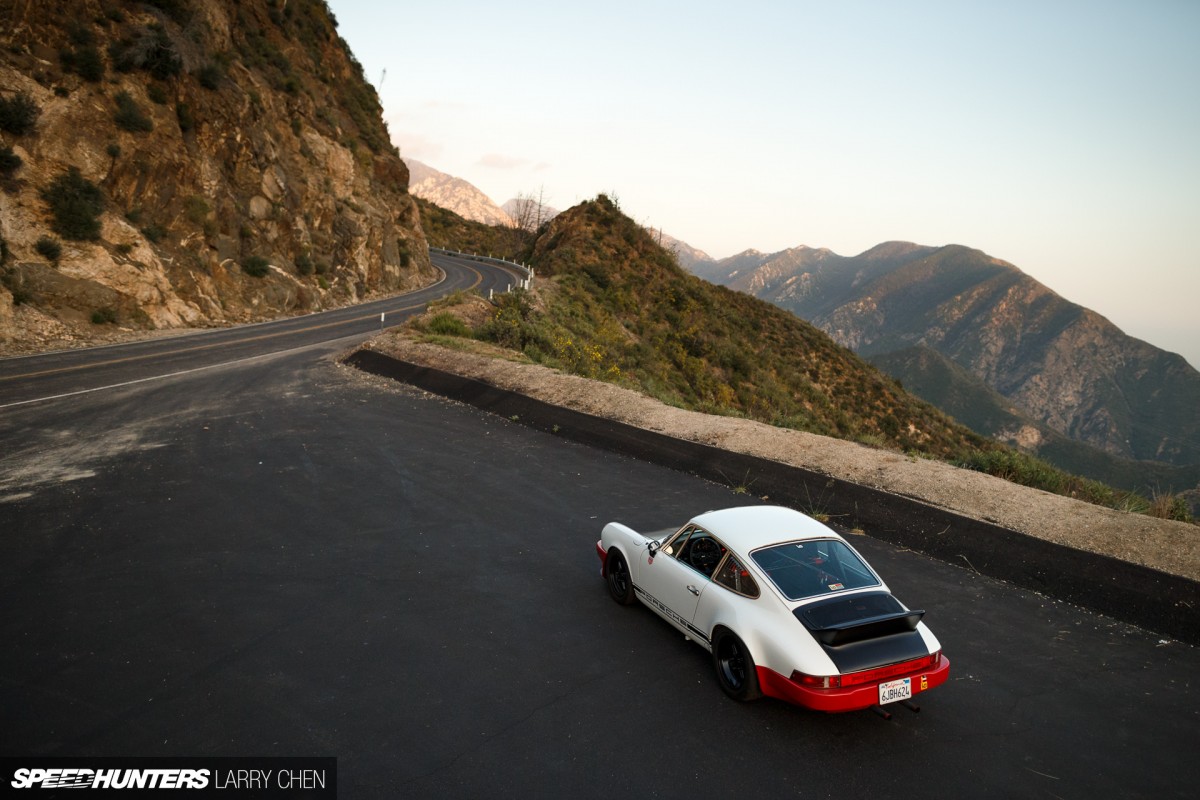 If you've ever been in the market for a project car, then you know one of the cheapest routes to go is take over someone else's uncompleted project, or in this case – a former race car. When Magnus found this car it was used primarily at track events and came with a full rollcage and stripped out interior.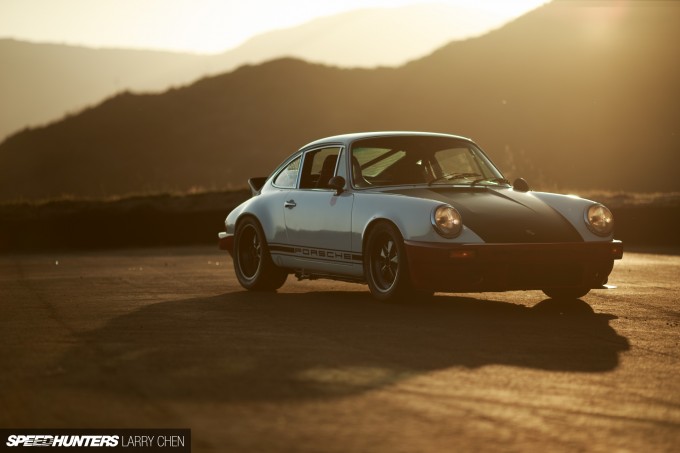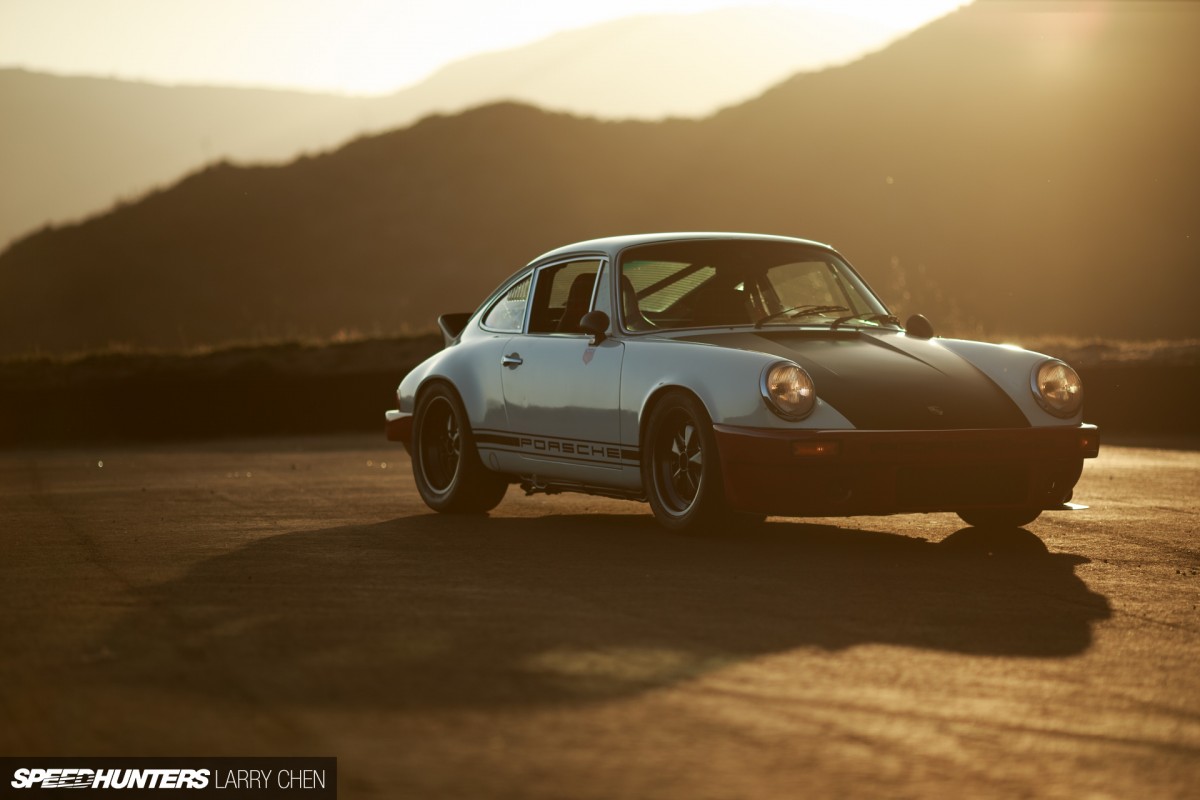 Picking up an ex-racer might not be the best route if you are aiming for a factory restoration, or to preserve something as collectable, but for Magnus's mission it was the perfect candidate.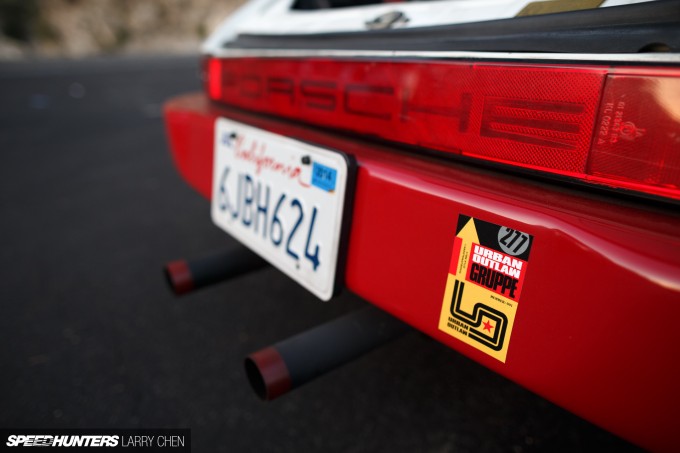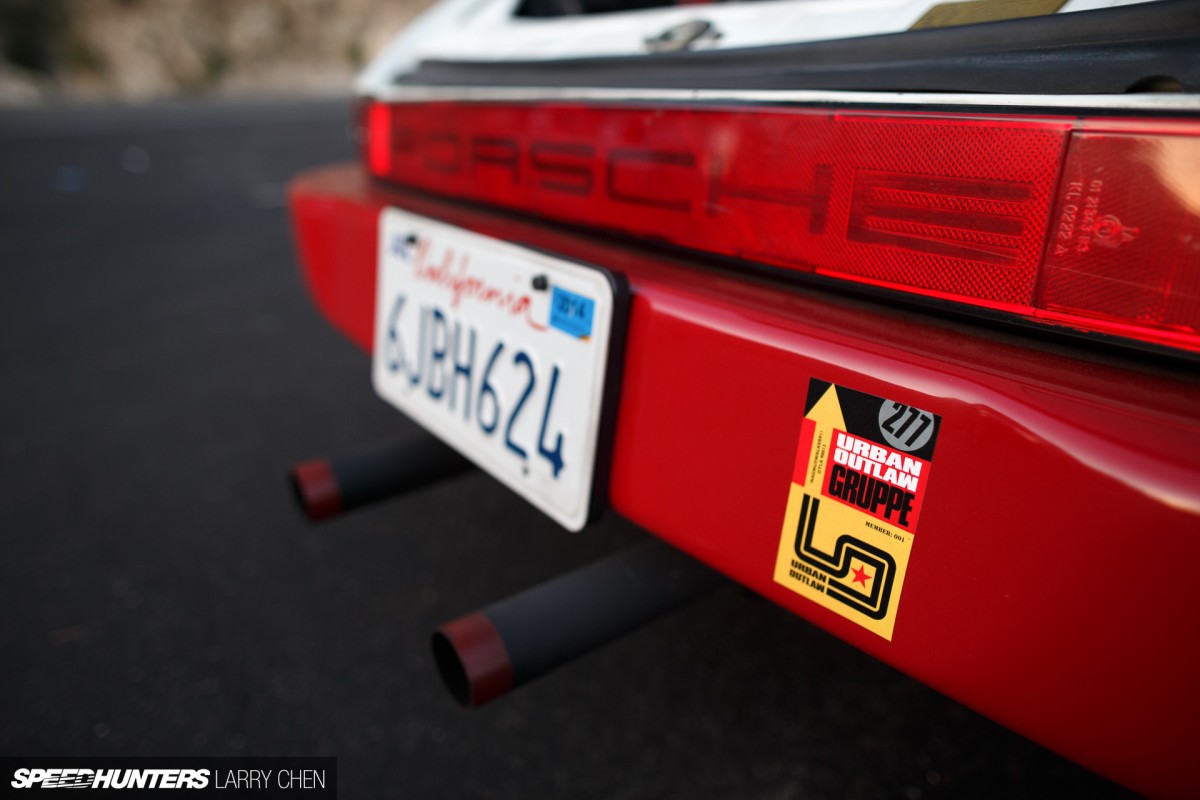 While many of his previous projects involved stripping down cars and rebuilding them from the ground up, the SC build would be much simpler and much more budget-minded. In that sense, it was best that he started with a strong-running, reliable base car that he could tweak to his liking.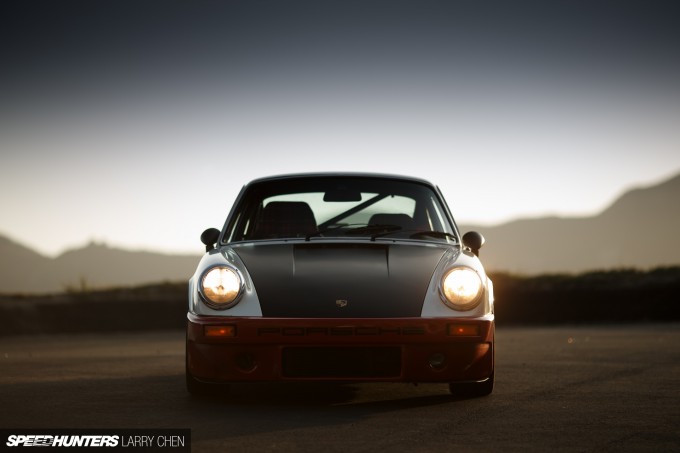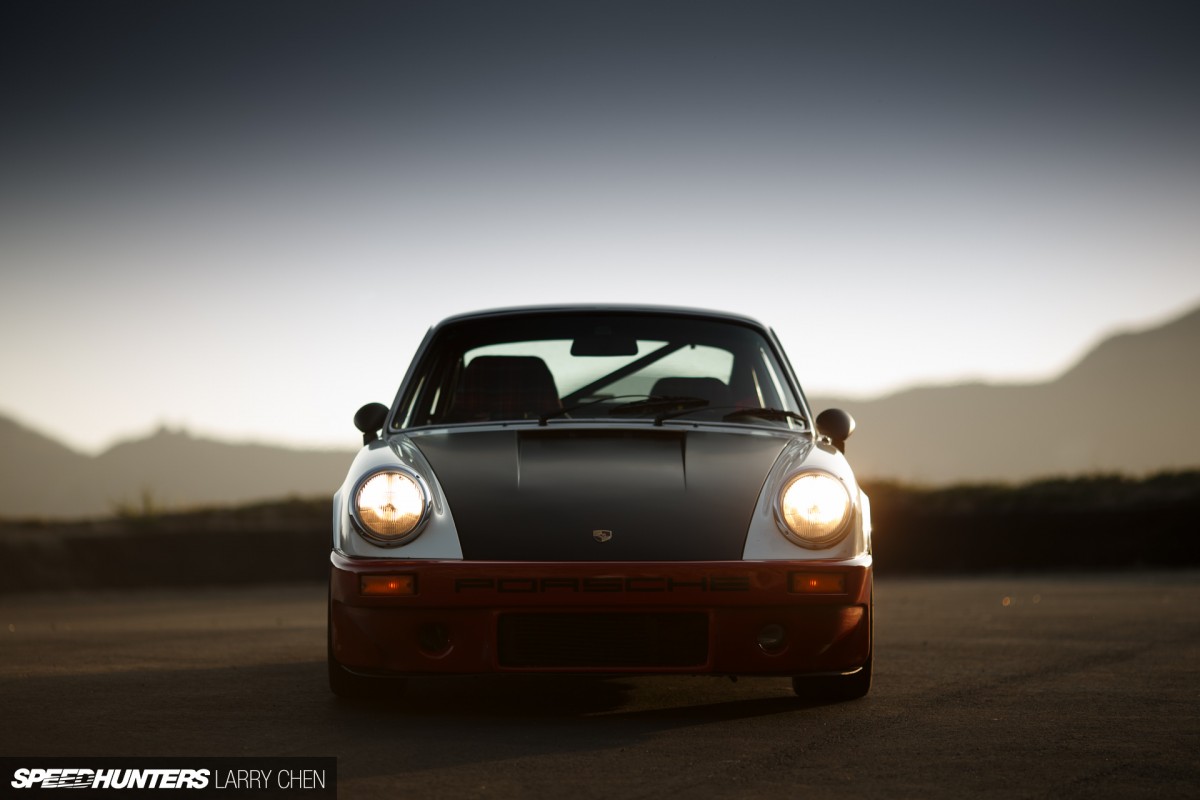 In terms of modifications this car has been kept very simple, but at the same time Magnus has managed to inject his signature style throughout. He sourced secondhand parts whenever he could and actually completed the entire build in just eight weeks.
Simple and Cool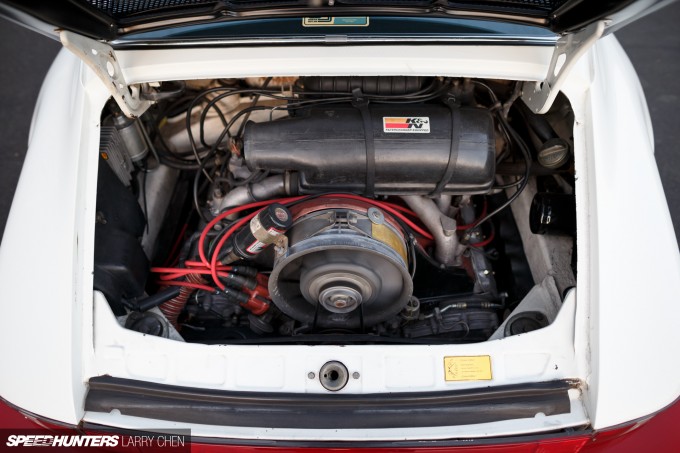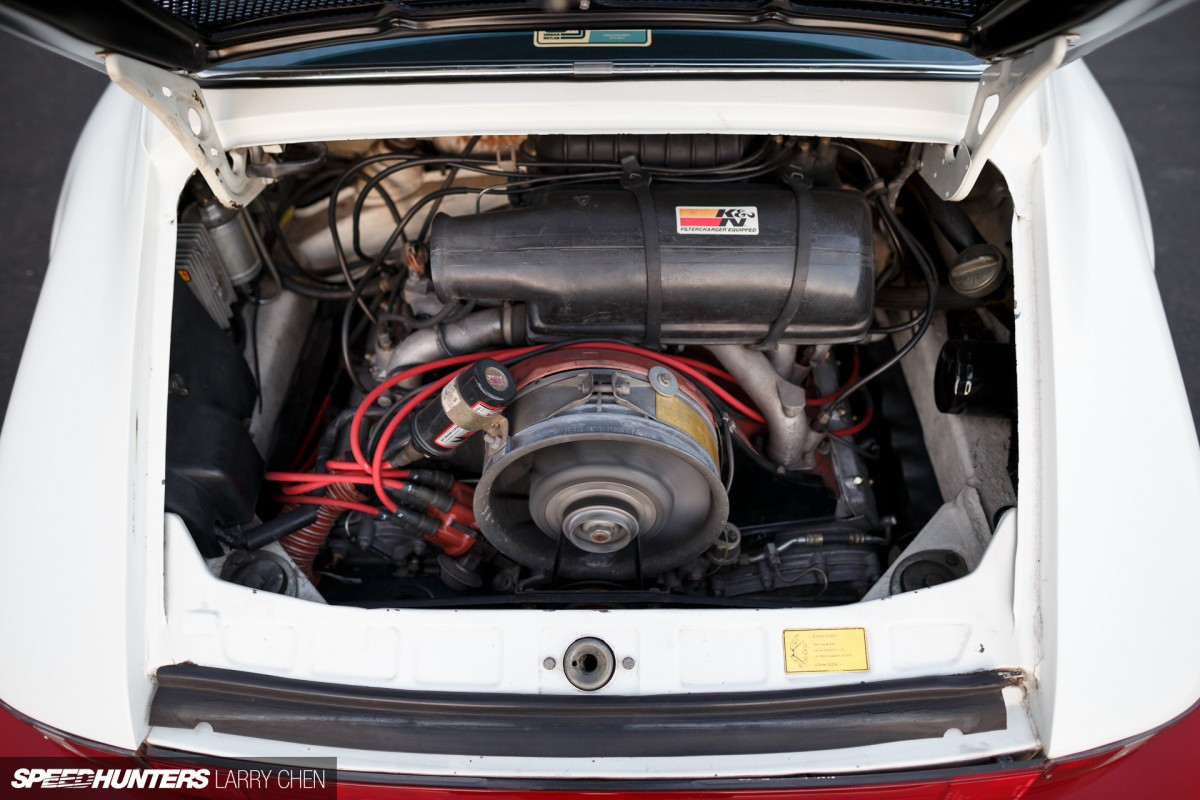 With an emphasis on reliability, the engine under the decklid of the SC remains stock. It's no power monster, but neck-snapping acceleration is not one of the reasons that this type of car is sought after.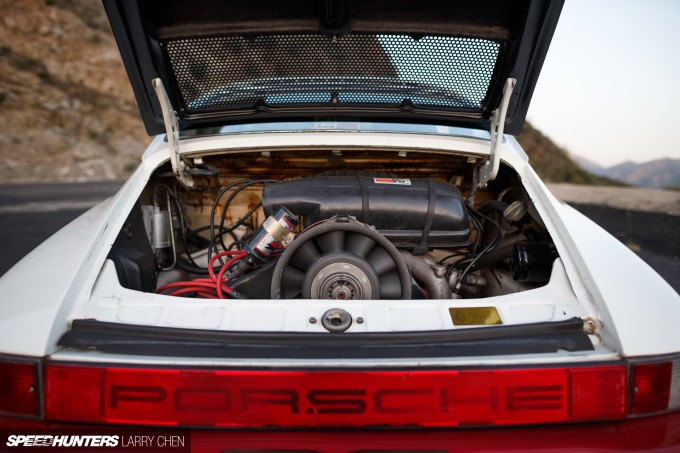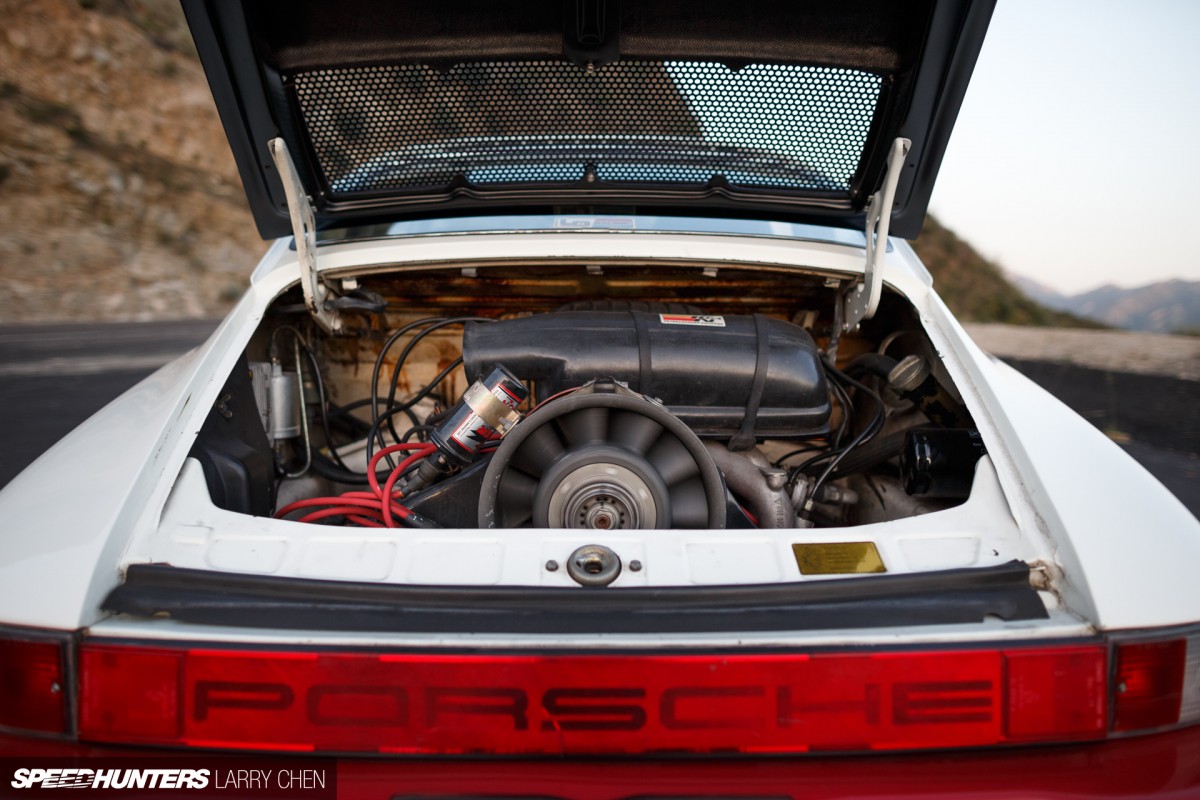 So the the original 3.0-liter flat-six doesn't make this car a quarter mile champ, but Magnus is more than satisfied with its low-end torque. This is something that makes the 911 very easy to drive on the street in comparison to his famous 277 '71 911T, which makes all of its power at the top end of the RPM range.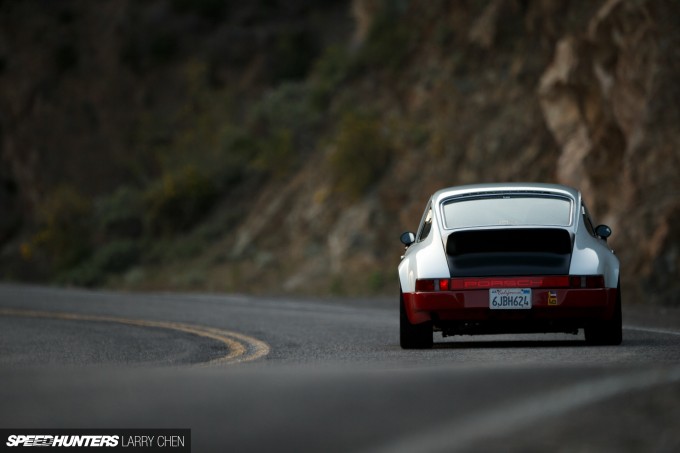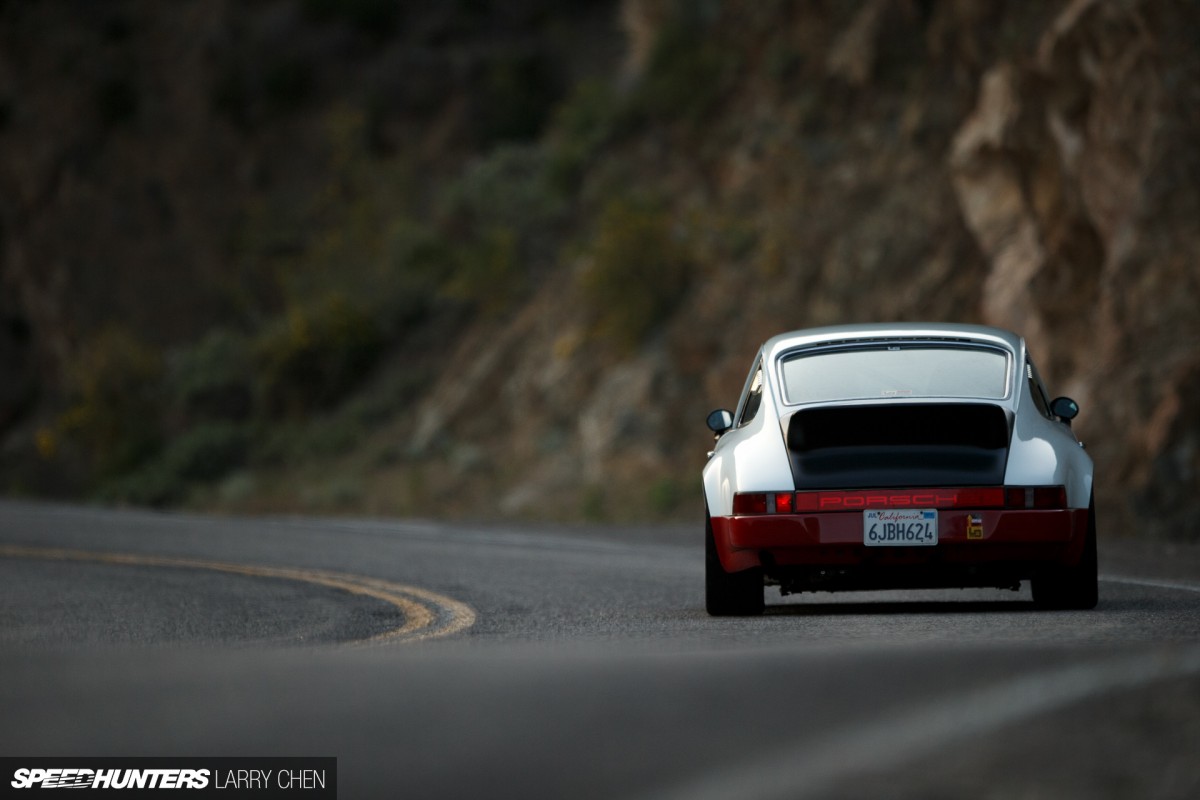 Elsewhere, the drivetrain has also gone untouched – although the previous owner added a limited slip differential which gives the car a lot more bite coming out of tight corners, like those found in the mountains above LA.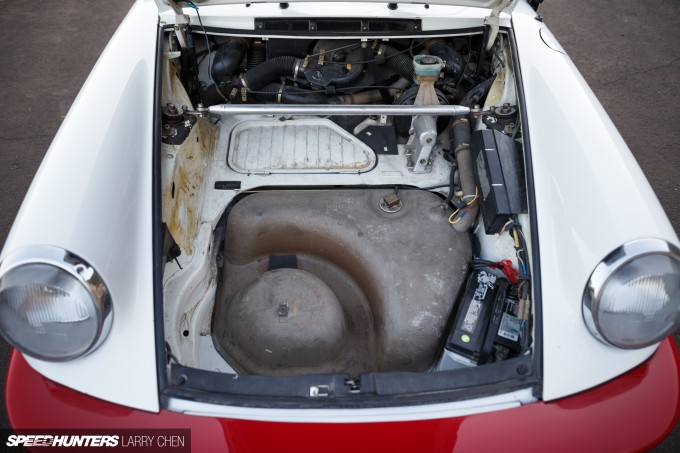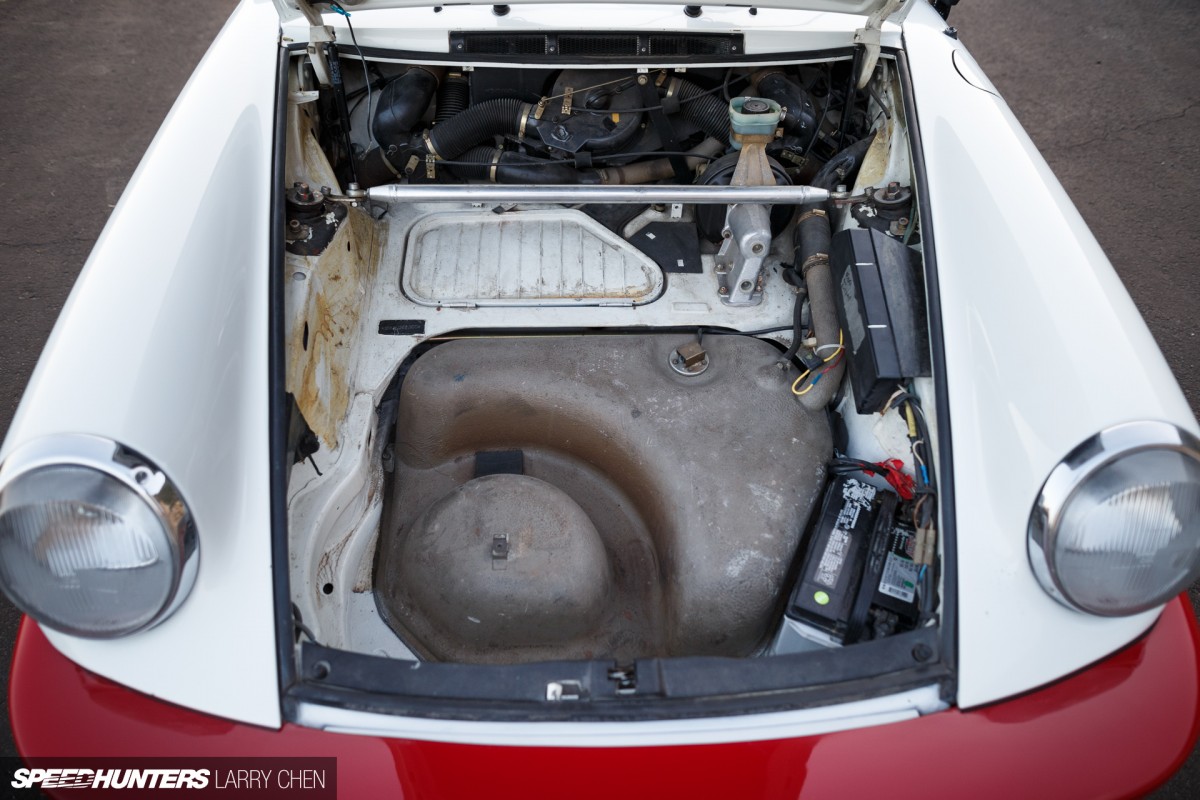 Likewise, the suspension on the car has gone largely unmodified, with the most significant change being a set of 22mm and 28mm torsion bars.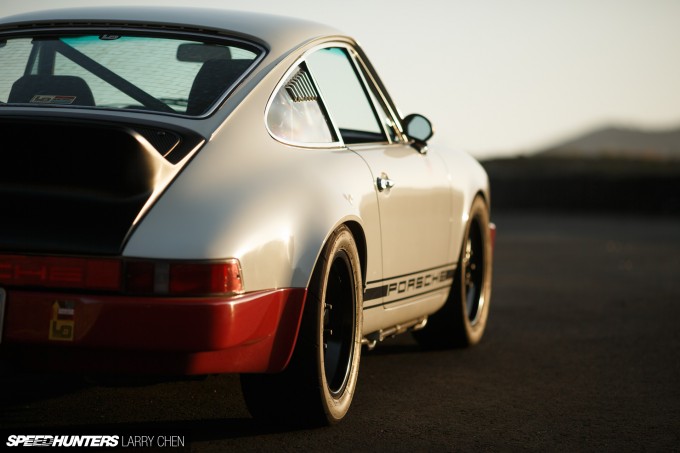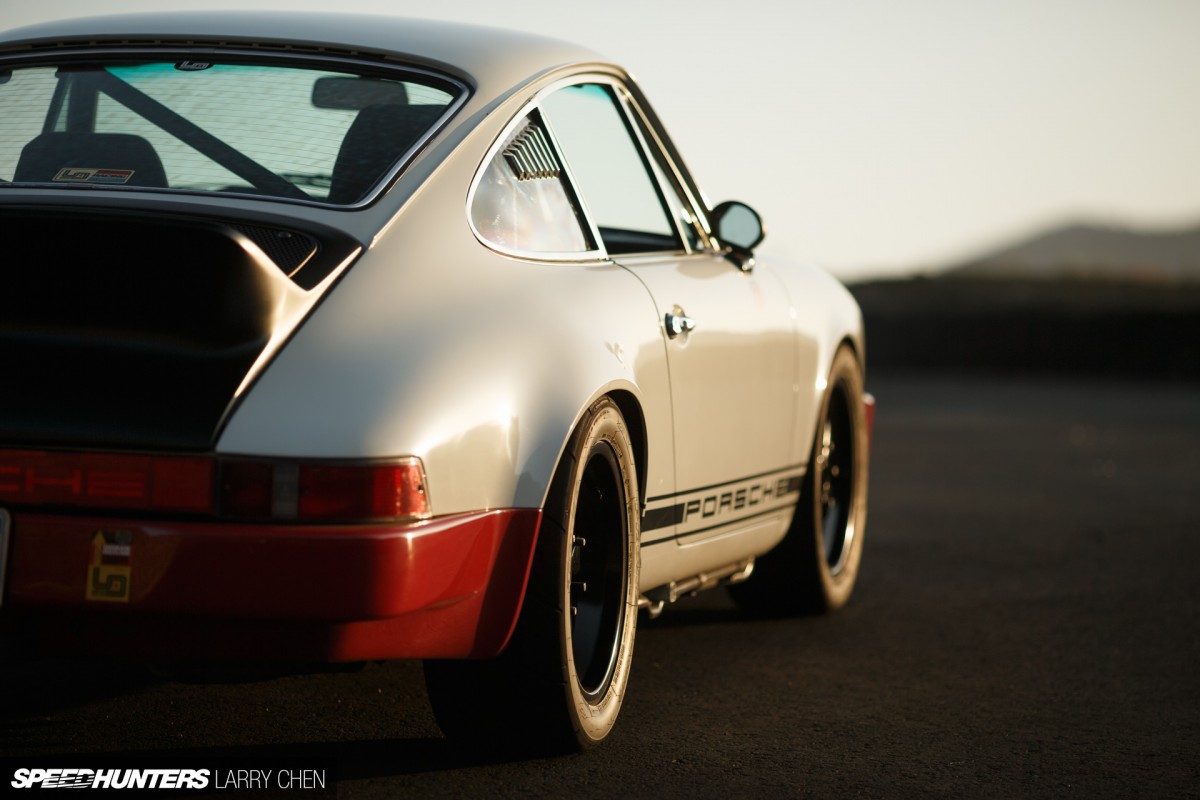 There's still plenty of grip on hand though, thanks to the Toyo R888 tires which are wrapped around a set of flat black Fuchs wheels measuring 8.0 inches wide in the front and 9.5 inches wide in the rear.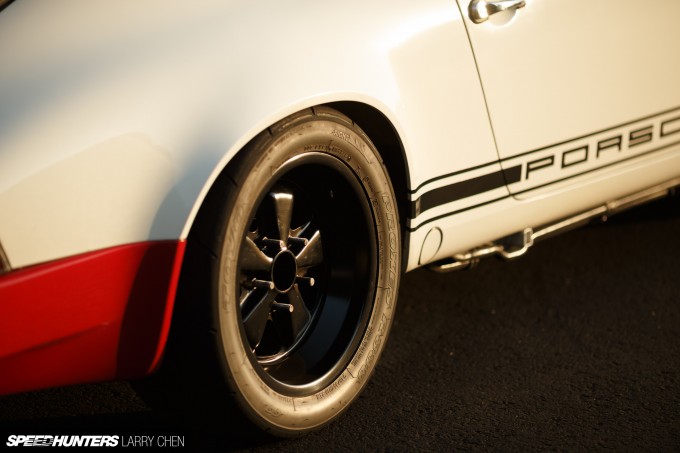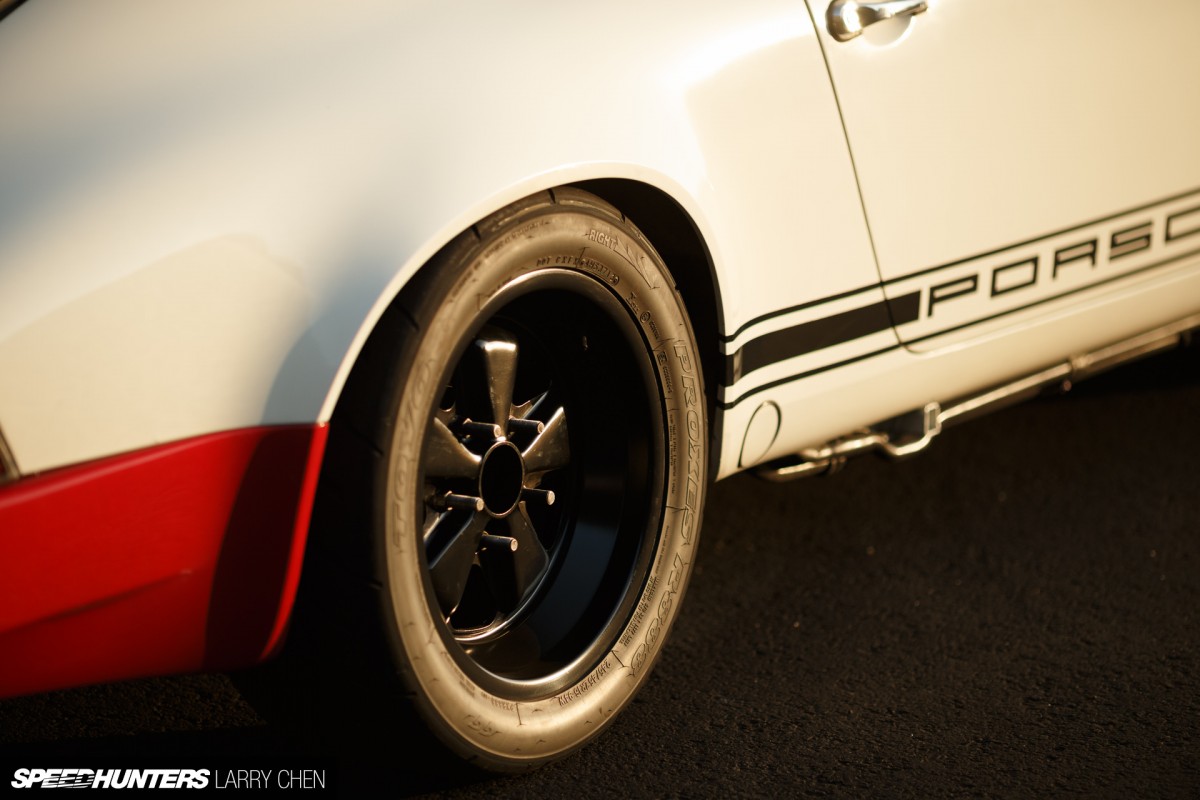 Also interesting is the fact that these wheels are 16-inch, while most of Magnus's previous builds have run 15s. There's certainly no denying the toughness of the tall and meaty look.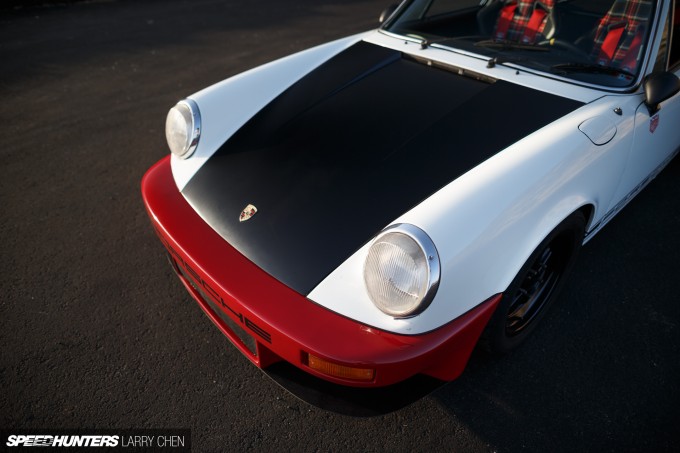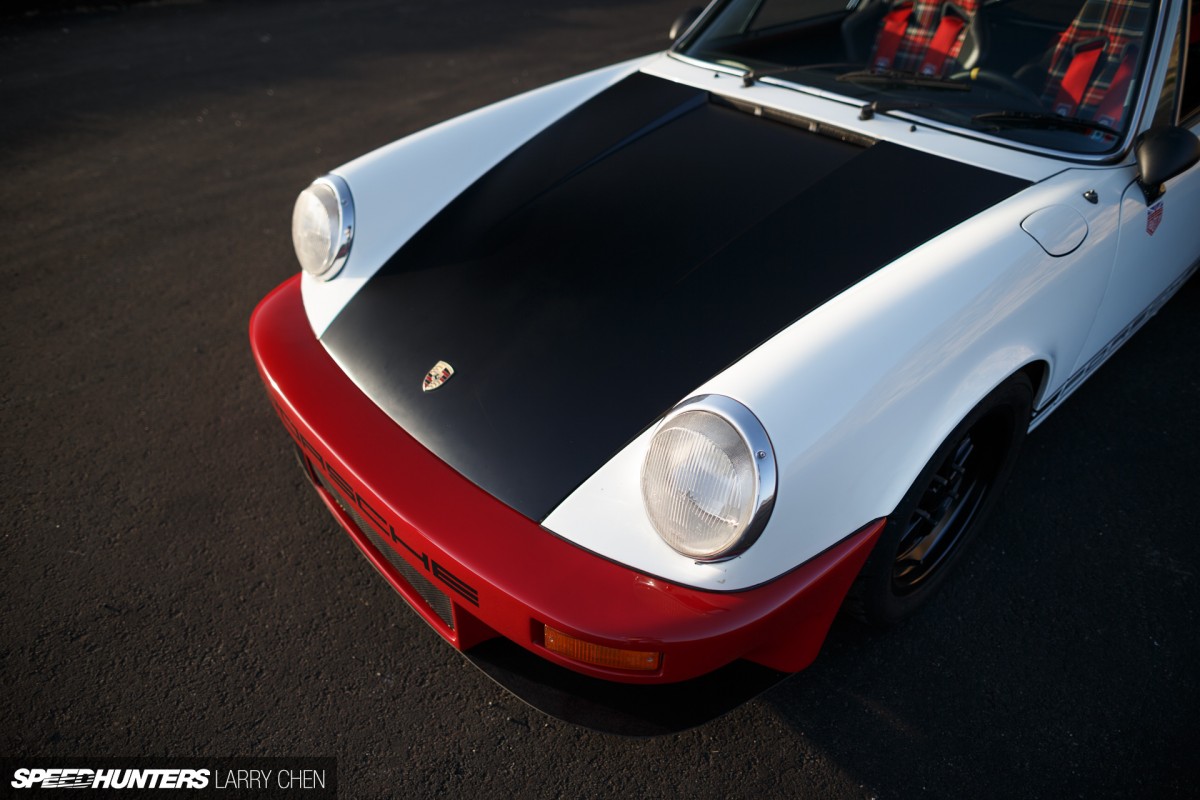 The body also remains pretty much as it was when Magnus found the car, with the RS-style panels giving the car a more aggressive and competition-inspired look.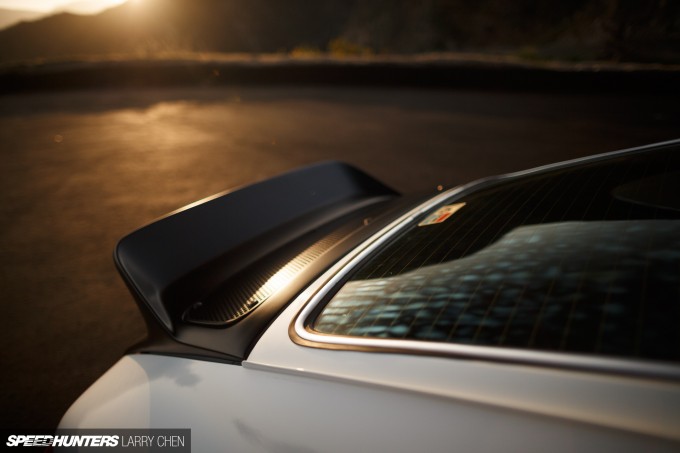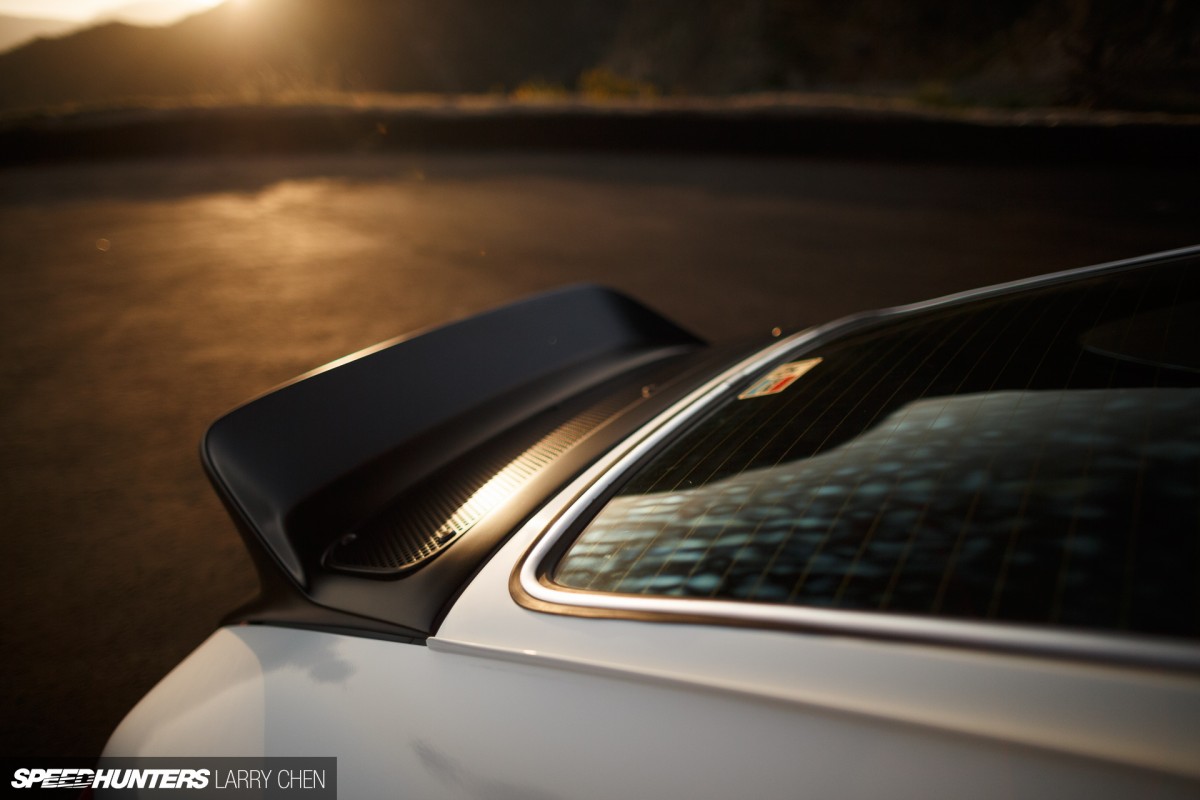 If you look at Magnus's other Porsche builds, you'll find that not many of them run ducktail spoilers like this one does. It's another thing to set this car apart from its garage mates.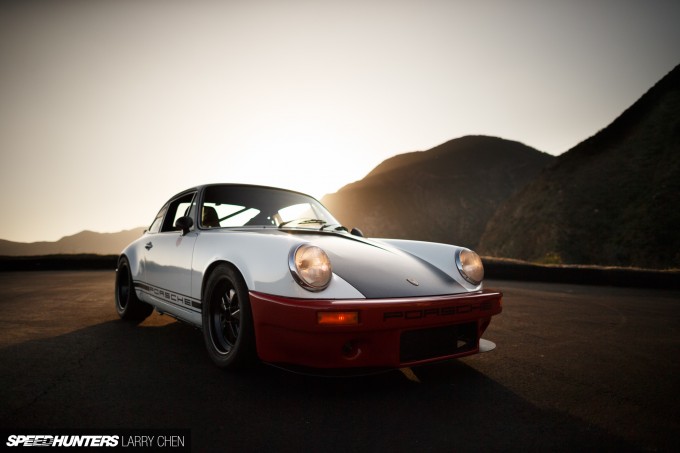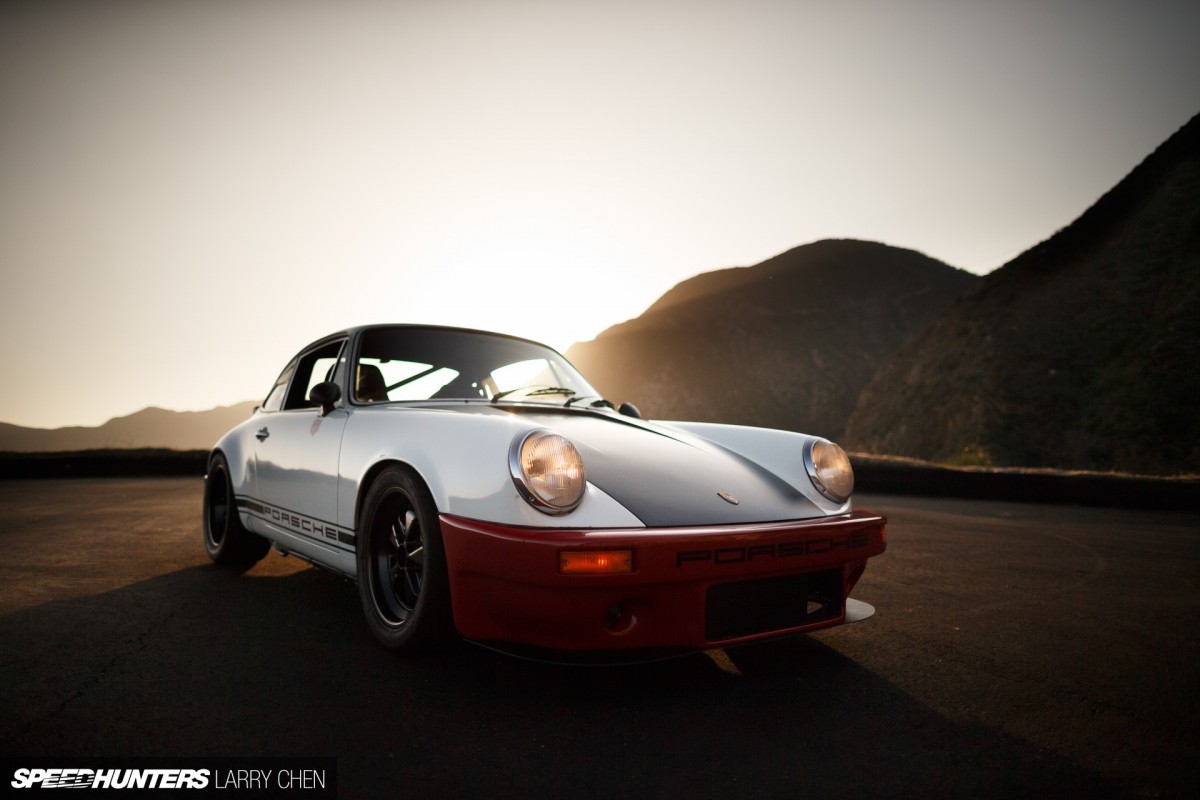 Perhaps the most notable change on the car's exterior is the paint job. The 911 was white when Magnus got a hold of it, and during the build he added his signature tri-color color scheme with red bumpers and a flat black hood and deck lid.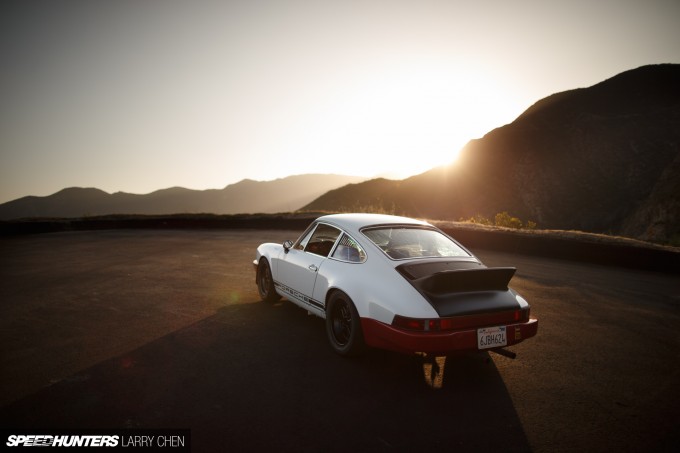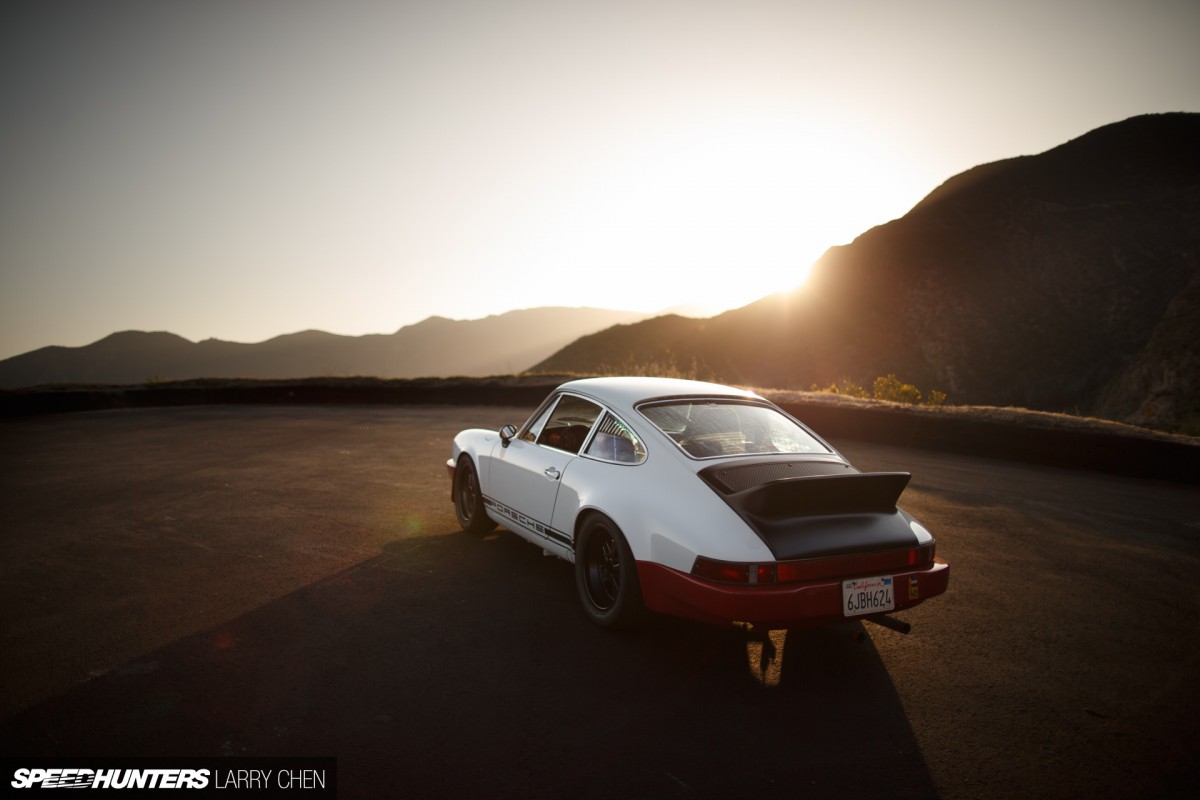 The multi-colored body gives the SC a look that's very reminiscent of the 277 Urban Outlaw car. As you'll see in a moment, the similarities don't end there, either.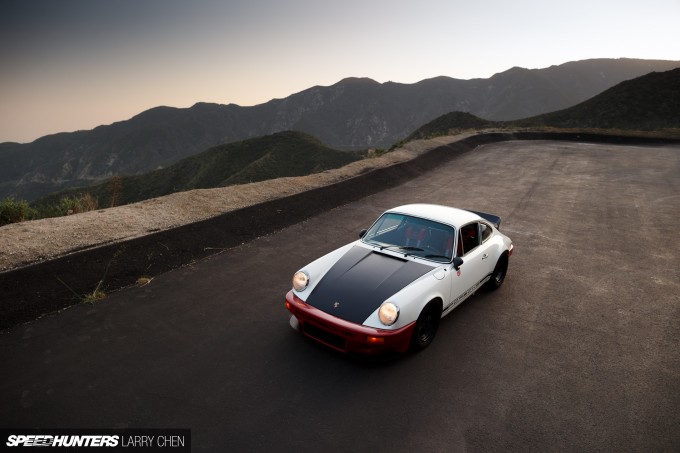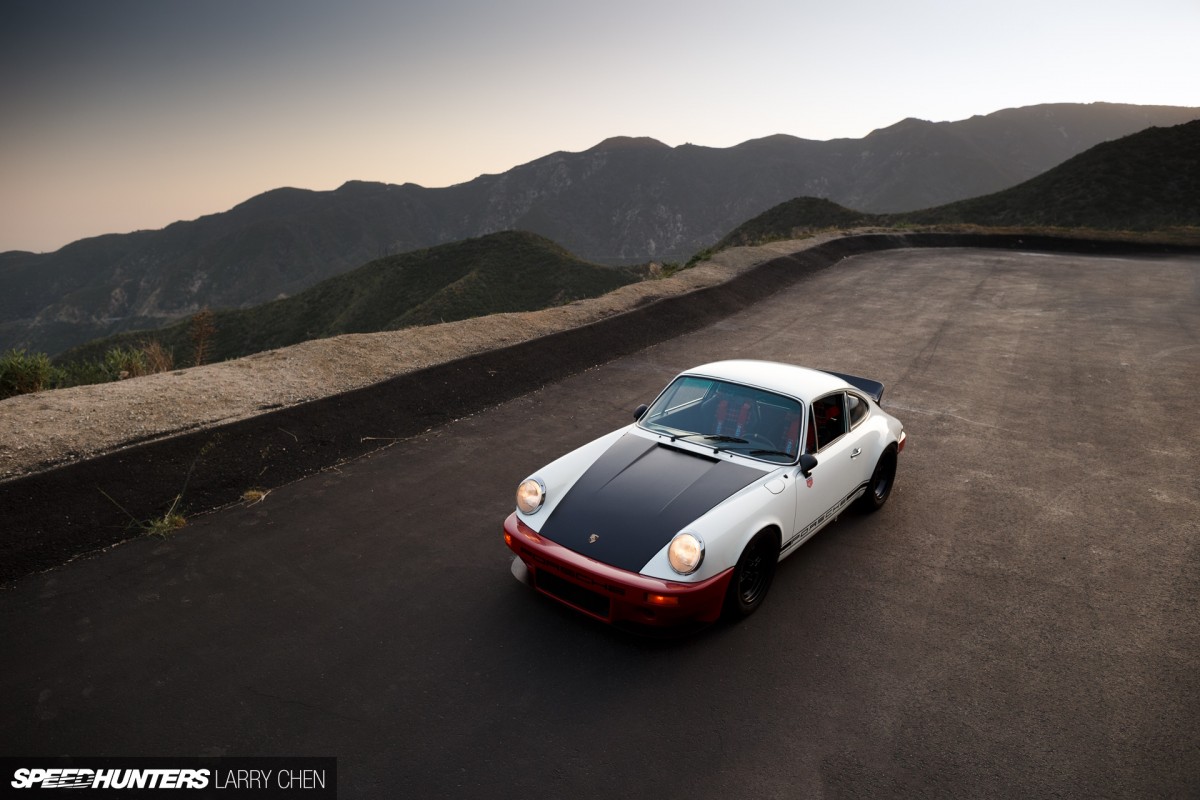 There's no denying that the look of the car is pure Magnus Walker. In fact, 30 minutes after he completed the build someone snapped a photo of him cruising down the 5 Freeway, and before he even got back to the shop the car was all over social media.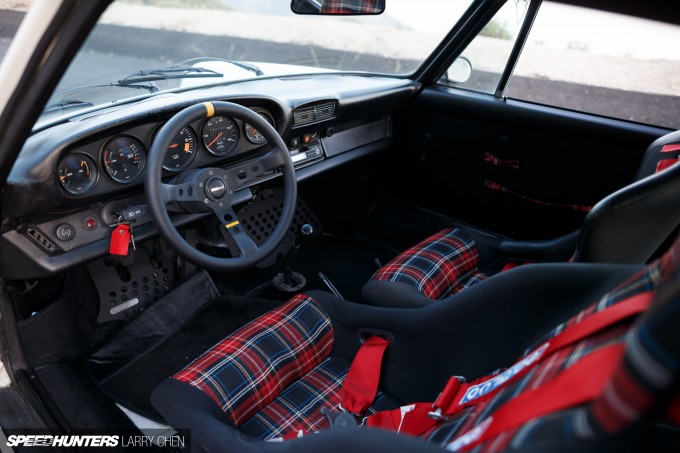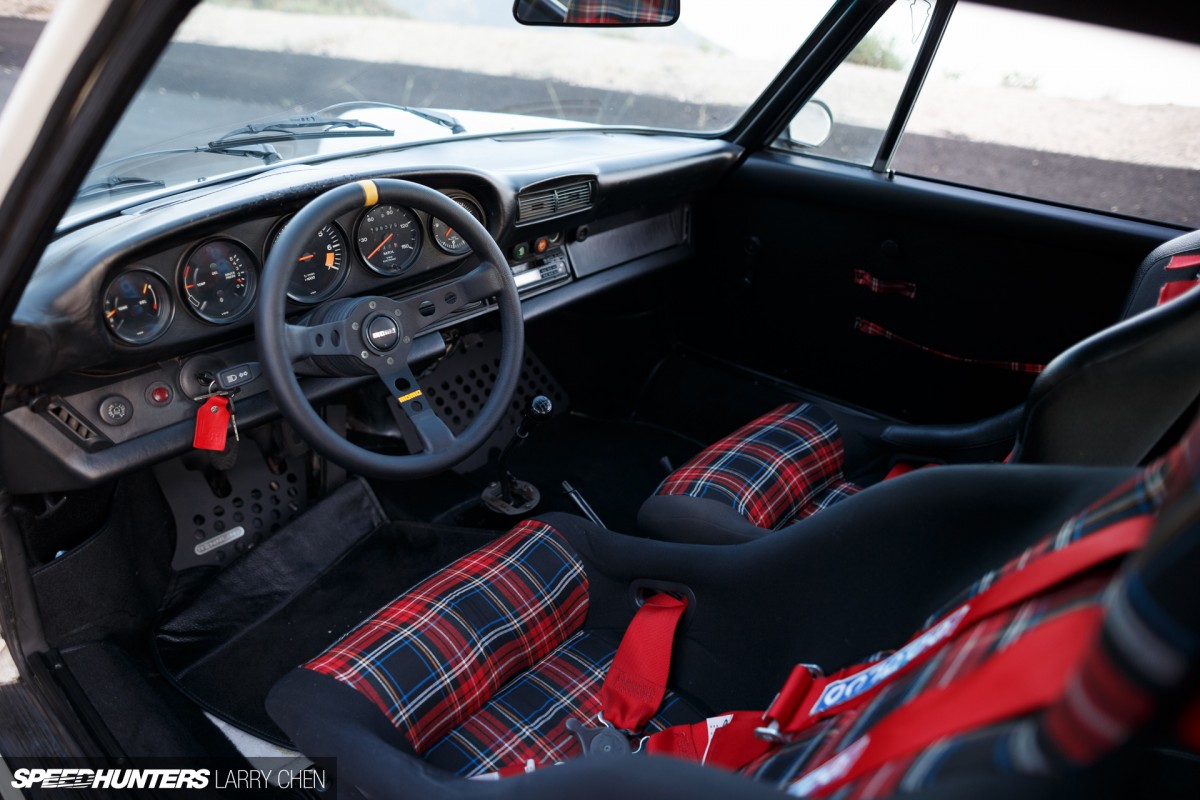 The majority of work on this car has happened inside. As mentioned, the car was fully stripped and track-prepped when Magnus got a hold of it, so lots of his effort involved making the car more street-friendly. He began by getting rid of the front half of the cage.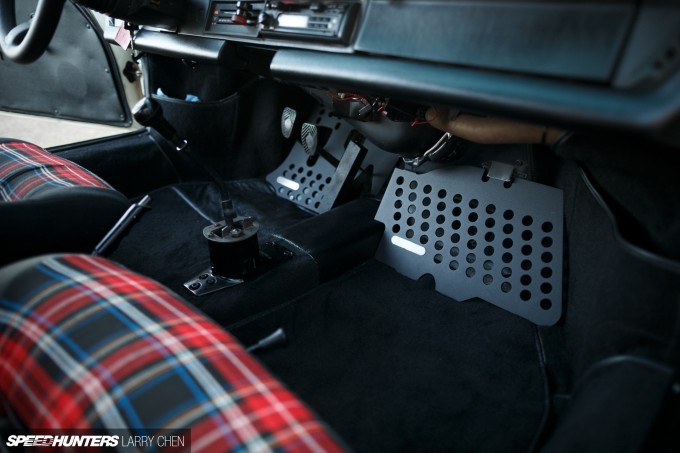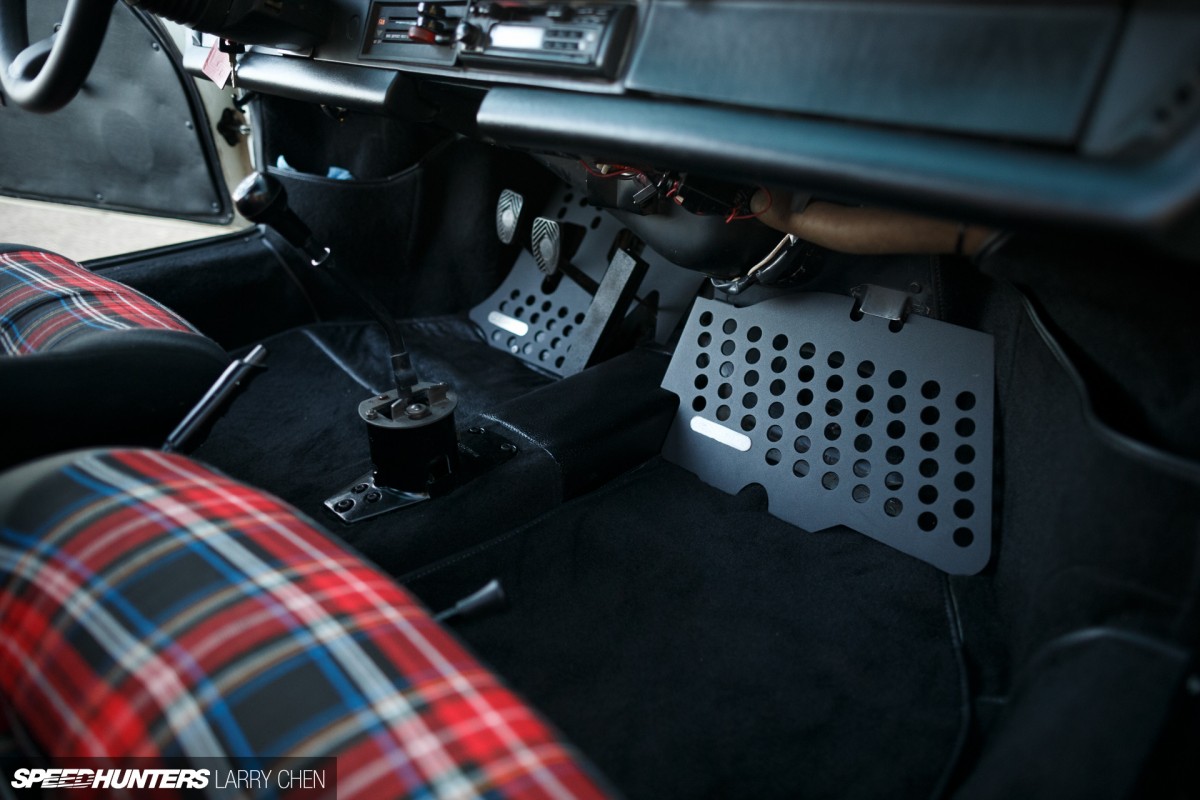 Other work included new floor panels, carpeting and other bits to make the SC's cockpit a more inviting place for street driving.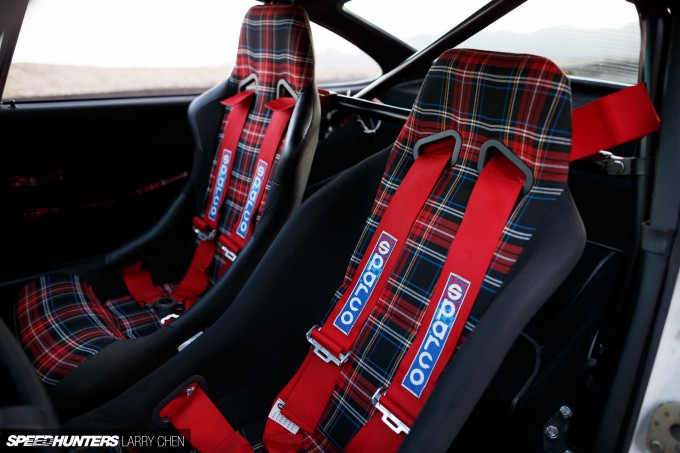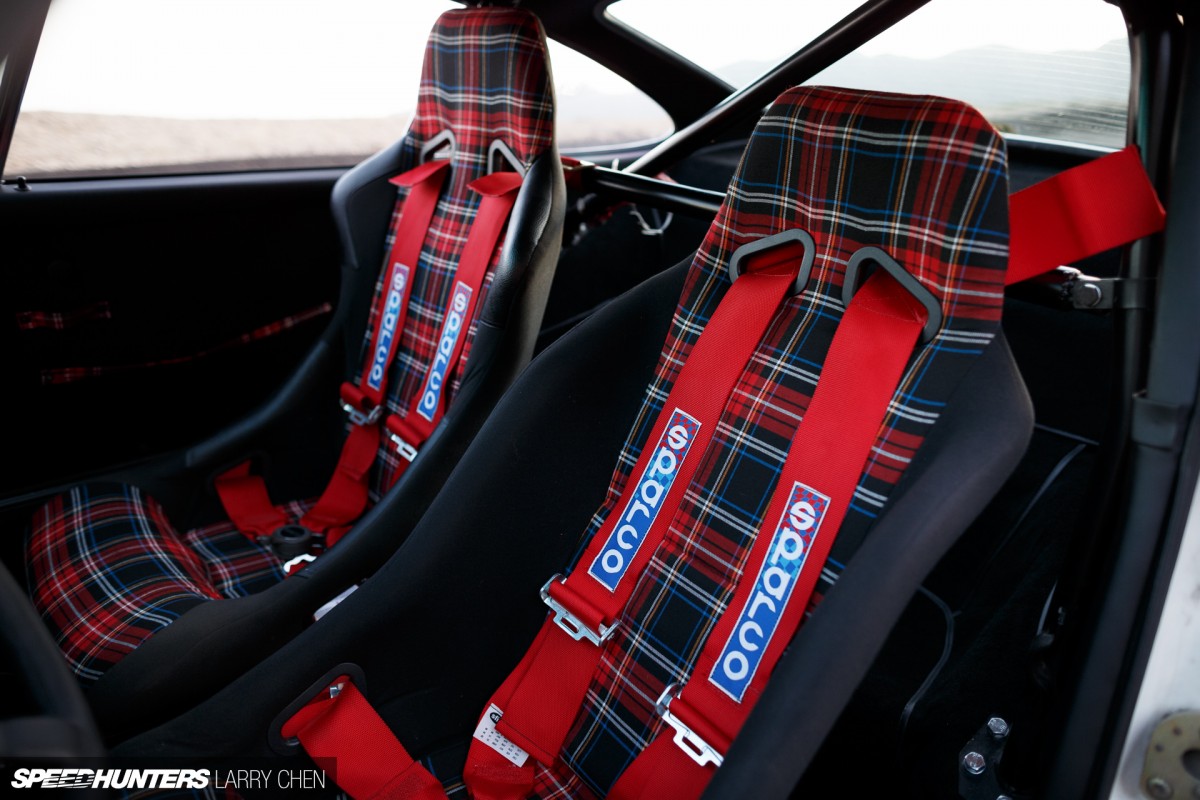 The car had a single Corbeau bucket seat when he got it, so Magnus tracked down another one to match and had both reupholstered with plaid inserts. He describes the look as 'semi-punk rock'.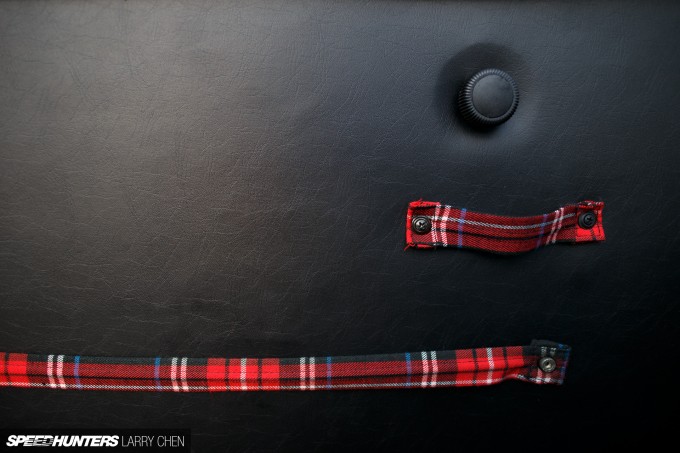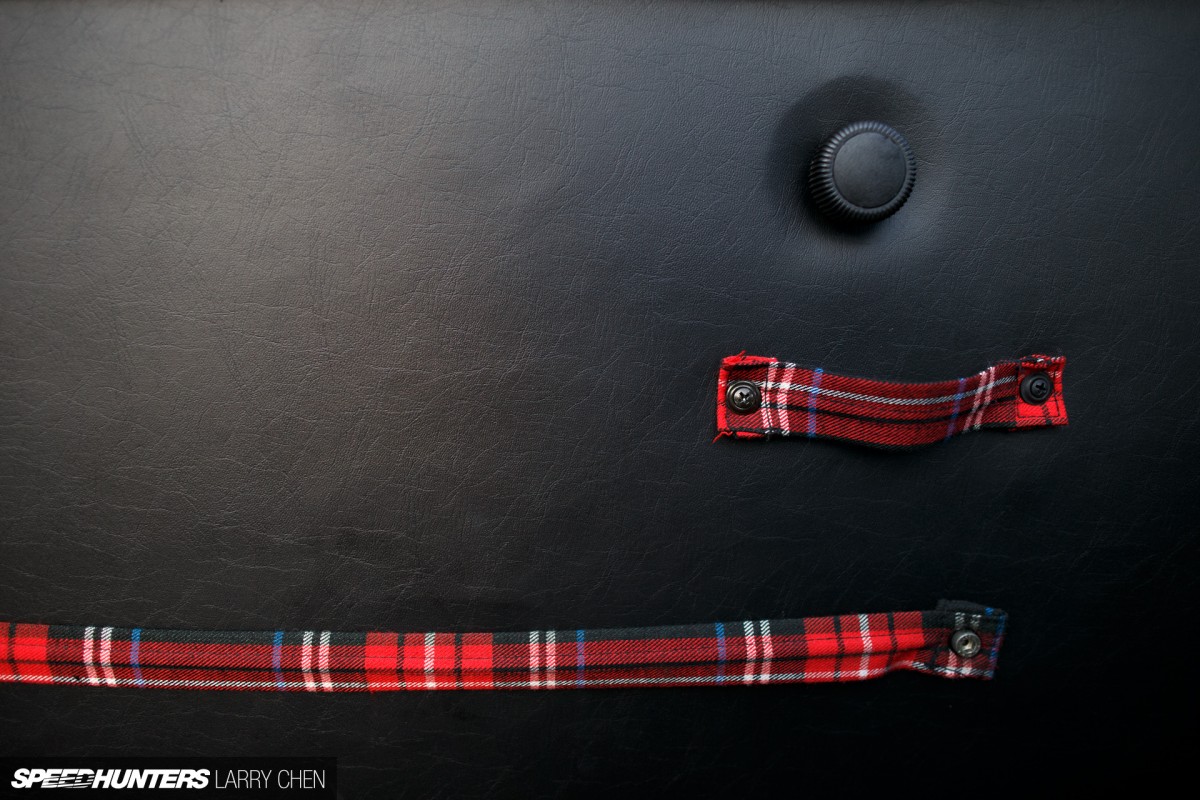 He also added some matching door pulls, which are affixed to the 911's RS-style door panels.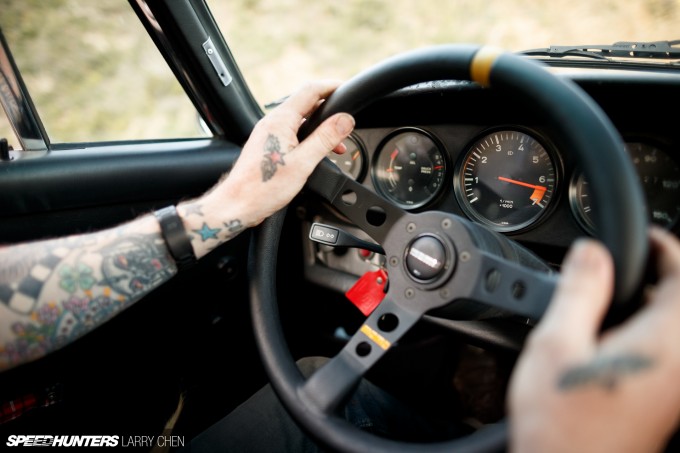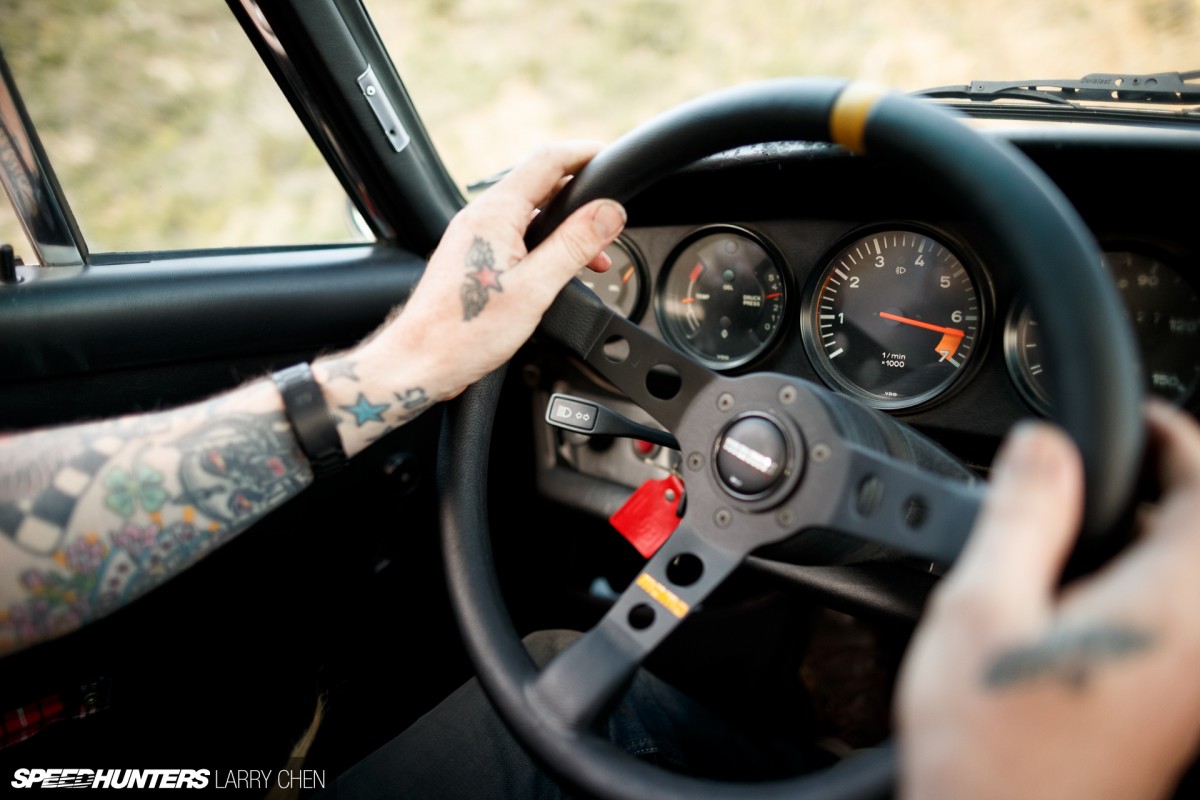 Last but not least is a MOMO steering wheel – a detail no old Porsche should be without.
Everyday Outlaw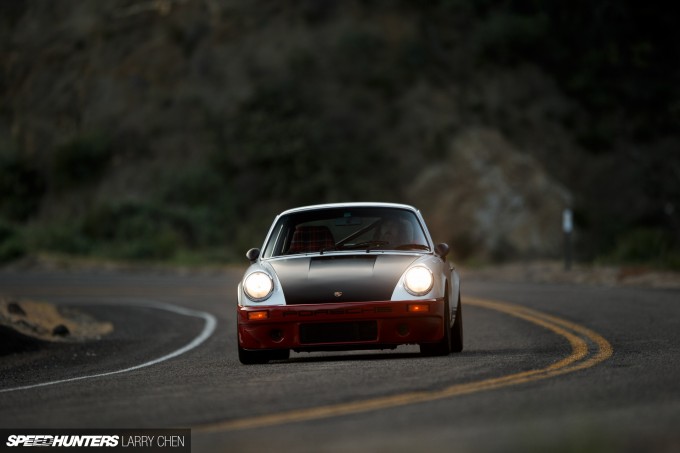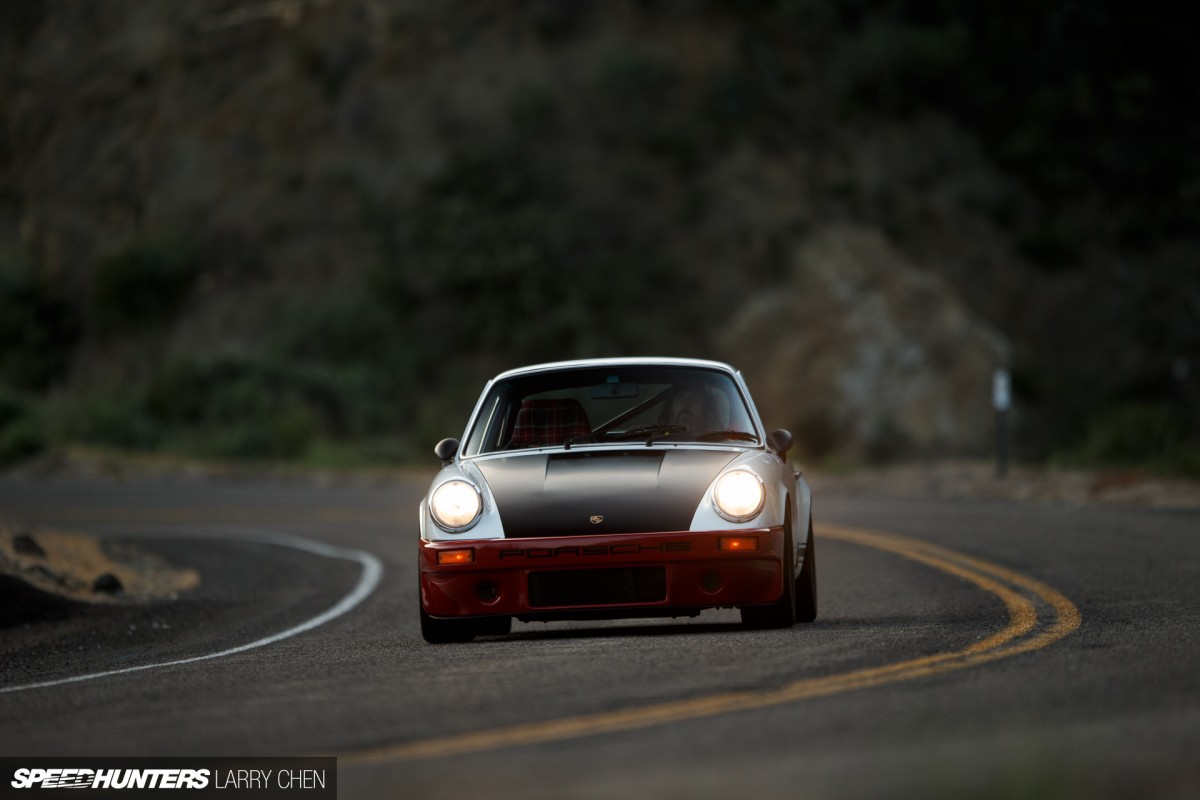 As for the driving experience, it drives like a well-sorted 911 should – and that's a good thing. When talking about the SC, Magnus kept comparing this build to his famous 277 car.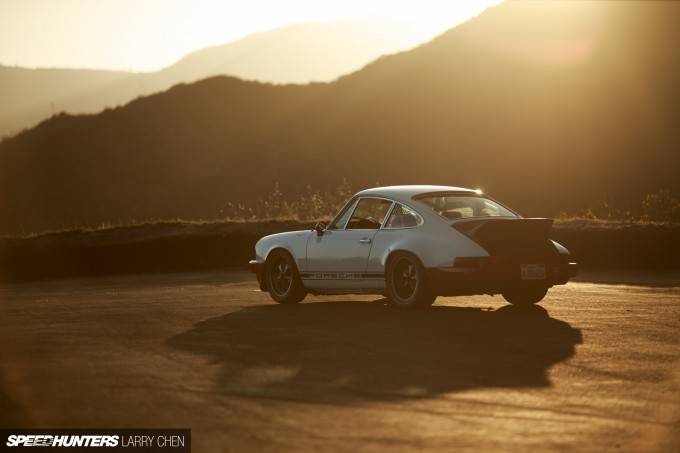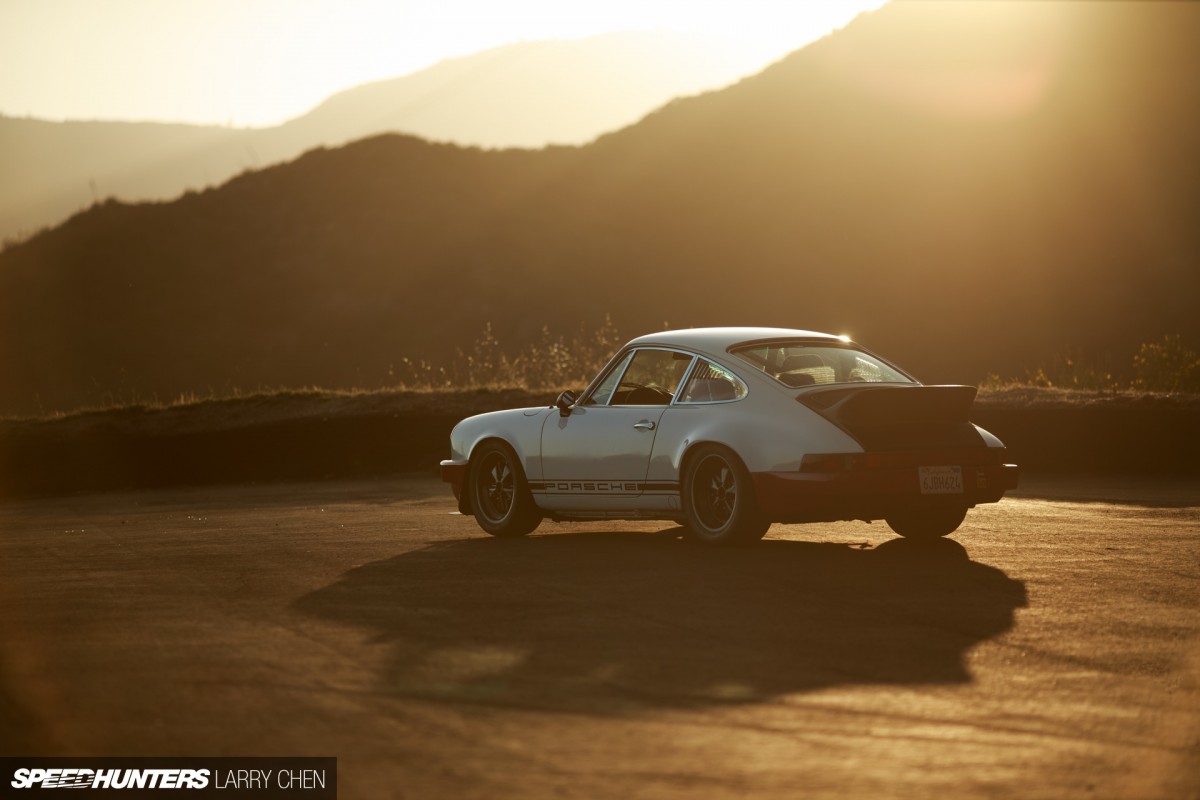 And while 277 is a bit quicker and a bit sharper, the SC's power brakes and more abundant low-end torque make it a lot more user friendly for street driving, while still be a perfectly capable track car. In the end, it's delivers much of the experience for a lot less money and time invested.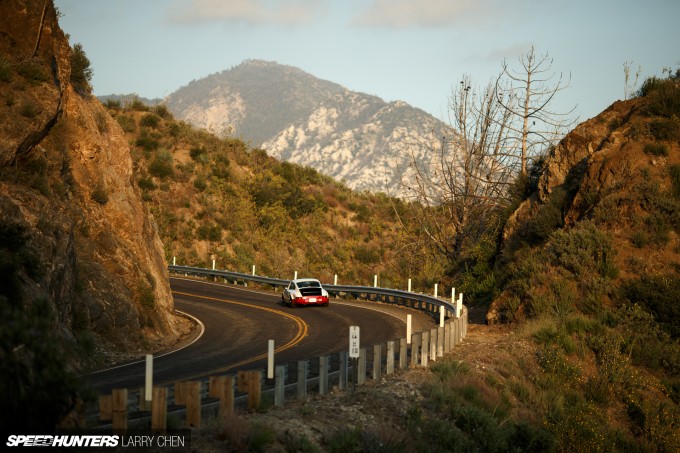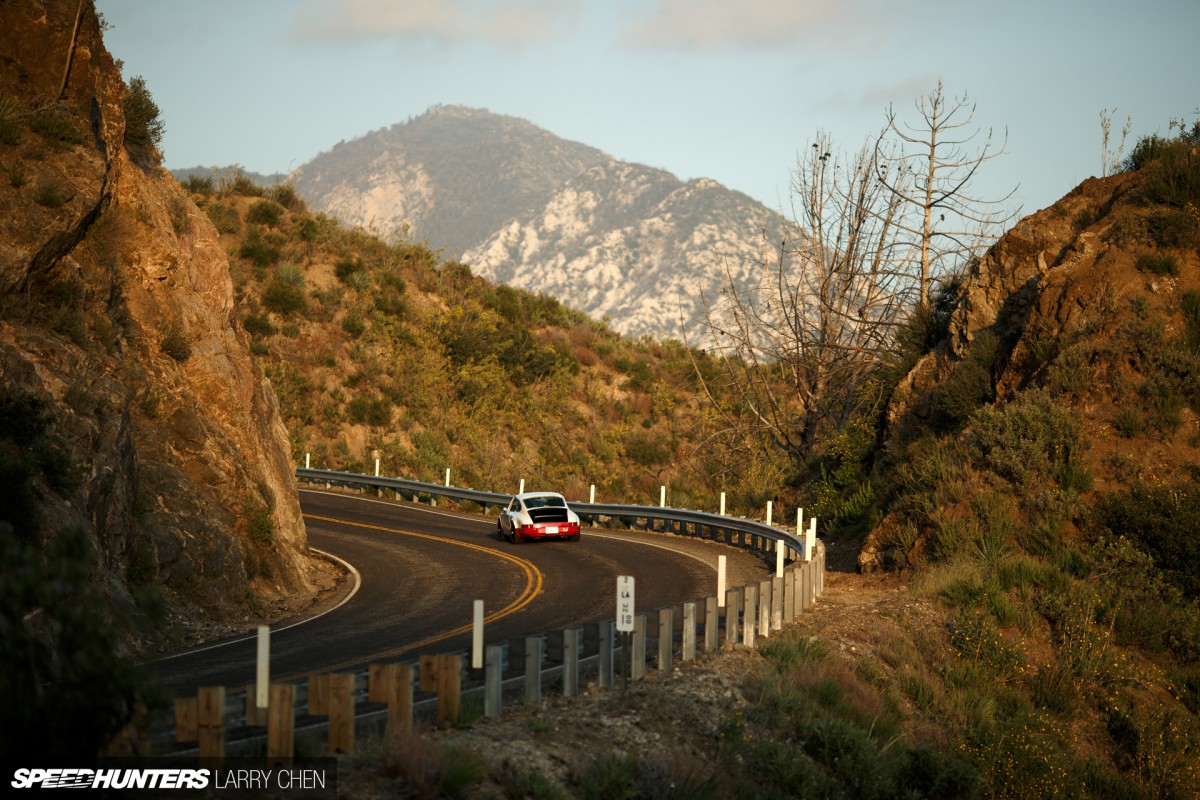 It's got all the great feel of a 911, without having so much power as to overwhelm an inexperienced driver, making it the perfect machine for someone looking to kick off their adventures in Porsche ownership. It's also car where you won't worry about getting rock chips or finding other imperfections. It's something you can just dive right into, as Magnus says.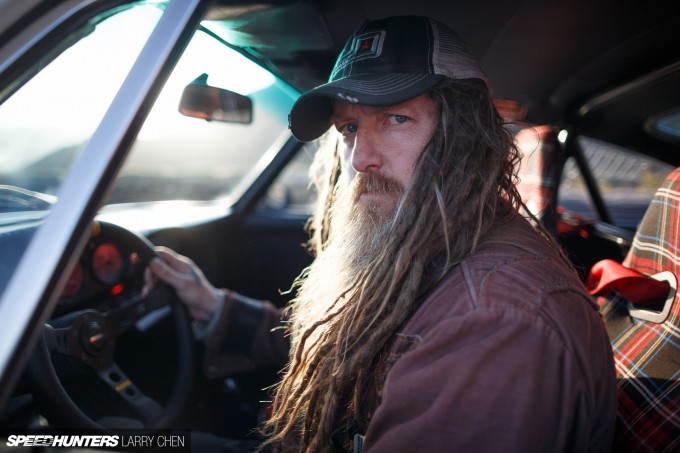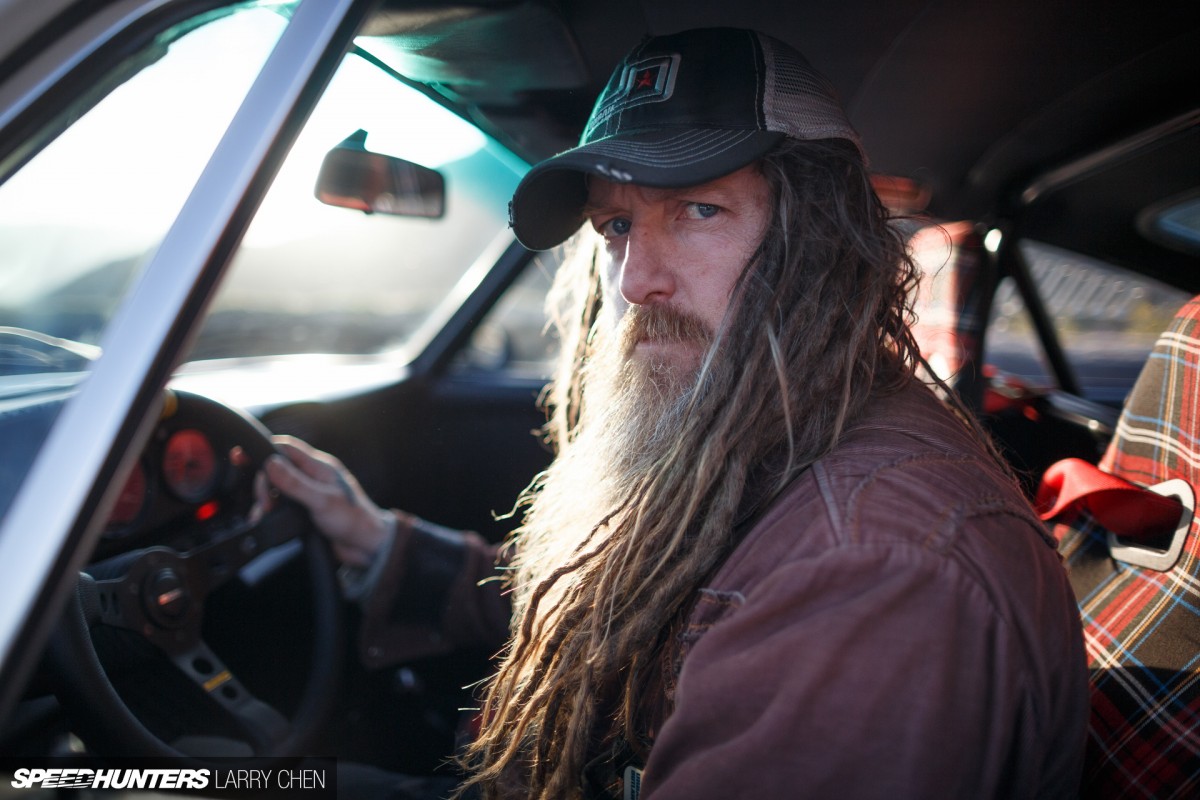 Once again, it's through the little details that Magnus has added his own personal touch. In that sense, it's not unlike his other, more involved and more expensive Porsche builds. The fact that he's made such a distinct car on a tight budget is very impressive.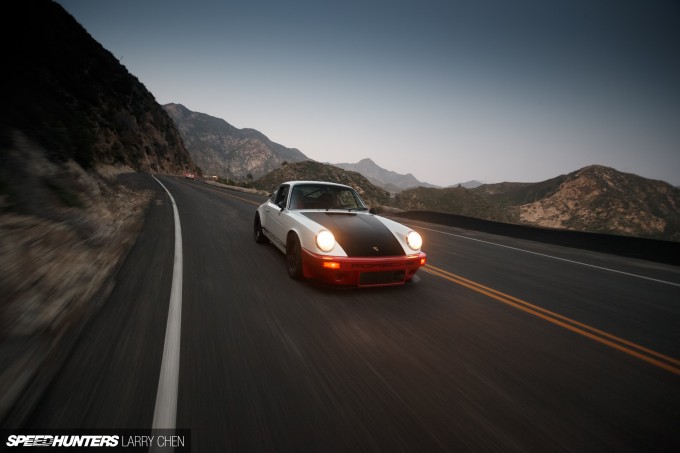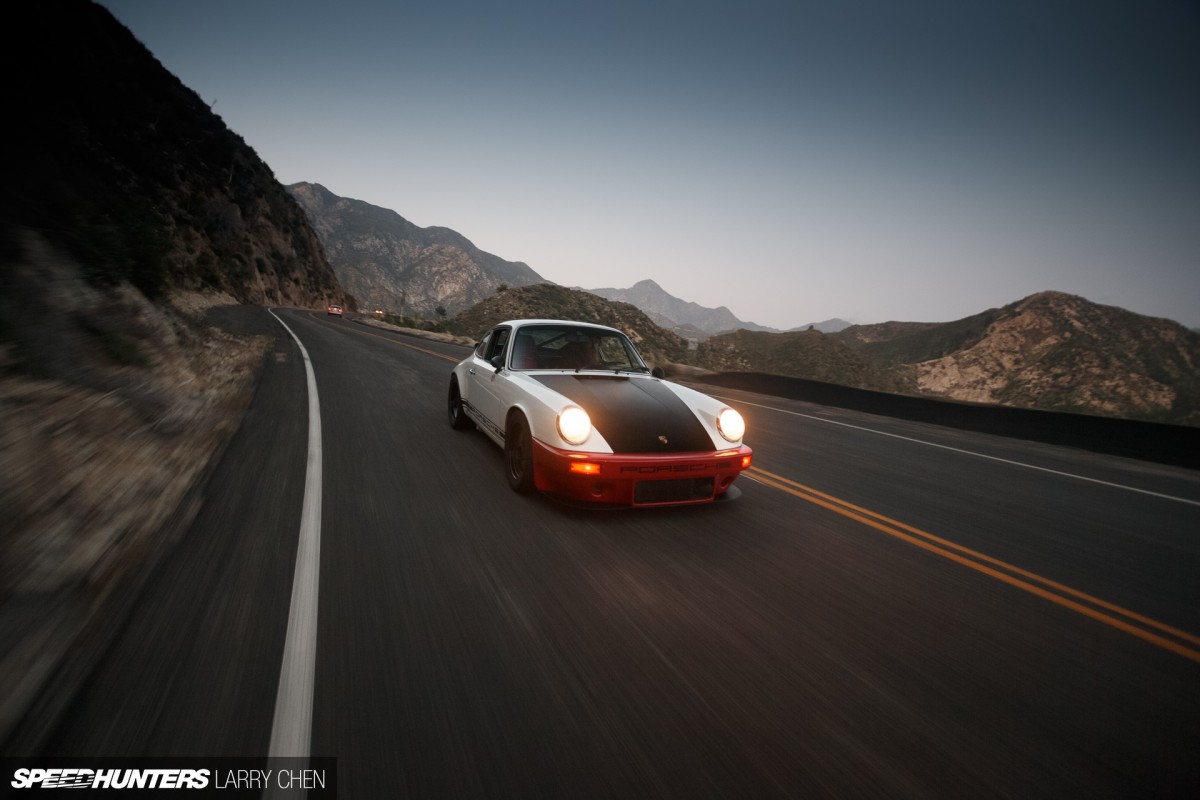 There's no getting around the fact that the classic 911 is losing its status as the attainable dream car, but as Magnus has shown with his SC build, it's still possible to experience all the joys of ownership without bankrupting yourself.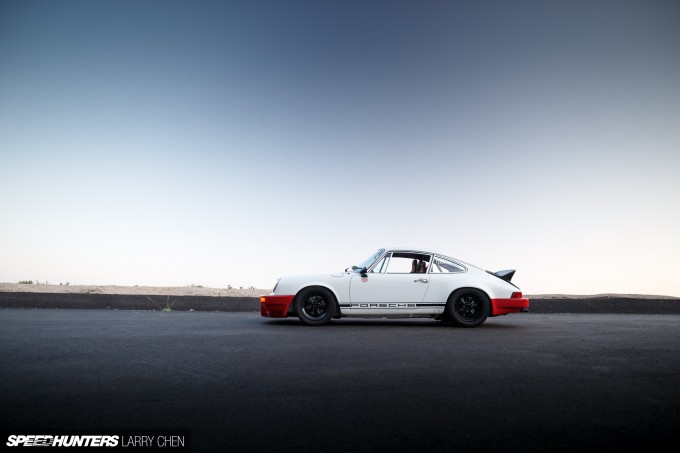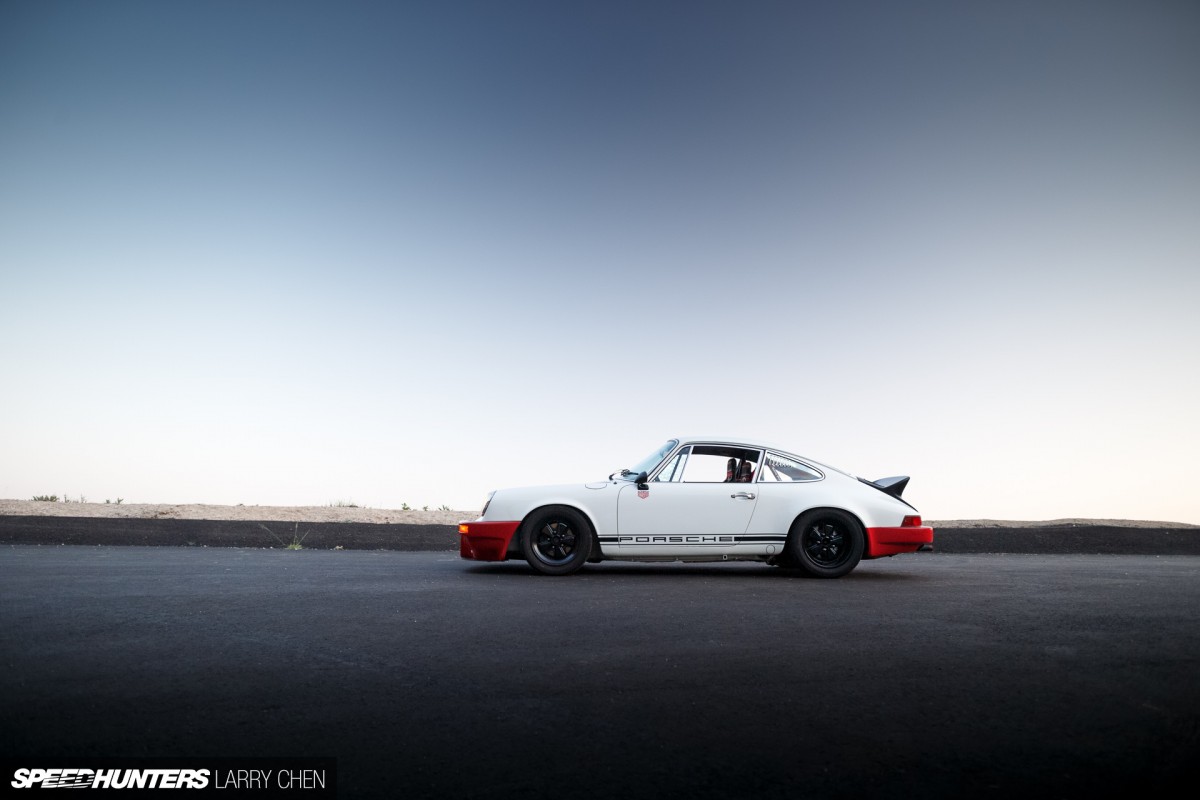 This track rat turned canyon carver and LA commuter might not win over the Pebble Beach crowd, but it will still put a huge grin on the driver's face every day. And when it comes down to it, that's what cars should be about, regardless of what your bank account looks like.
Mike Garrett
Instagram: speedhunters_mike
mike@speedhunters.com
Photos by Larry Chen
Instagram: larry_chen_foto
larry@speedhunters.com
Cutting Room Floor
We think Mr Chen absolutely killed it on this feature, so for your viewing pleasure, here's a few extra shots from the shoot. Make sure to grab them in high res by hovering over each image to bring up the 'Download Wallpaper' option.