Don't look now!
If you're a marque purist turn away now. No seriously, save yourself the strain of looking at these images. What we found at the Bilsport Performance & Custom Motor Show at Elmia may well make you unhappy. As for the rest of us, check this out, because you're not going to believe what's been squeezed in to what.
Take body styles from BMW, Toyota, Volvo and Mazda, mix up all the engines, add some turbos and a whole load of creativity, and you're almost there. Did I mention Dodge Viper or Porsche? No? Well I have now, so if you've made it this far then best you read on. This is going to get random.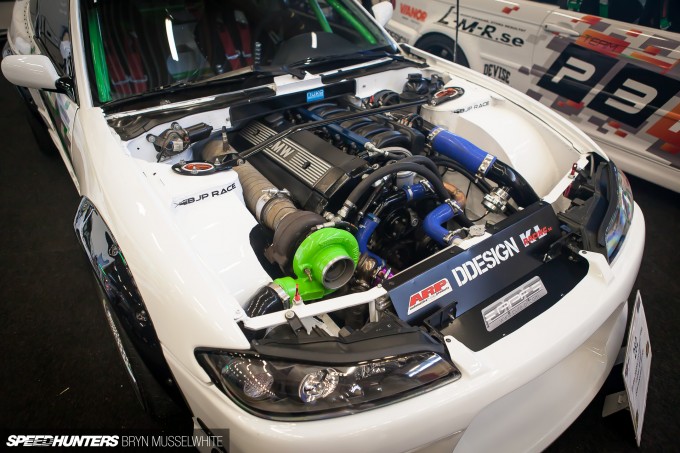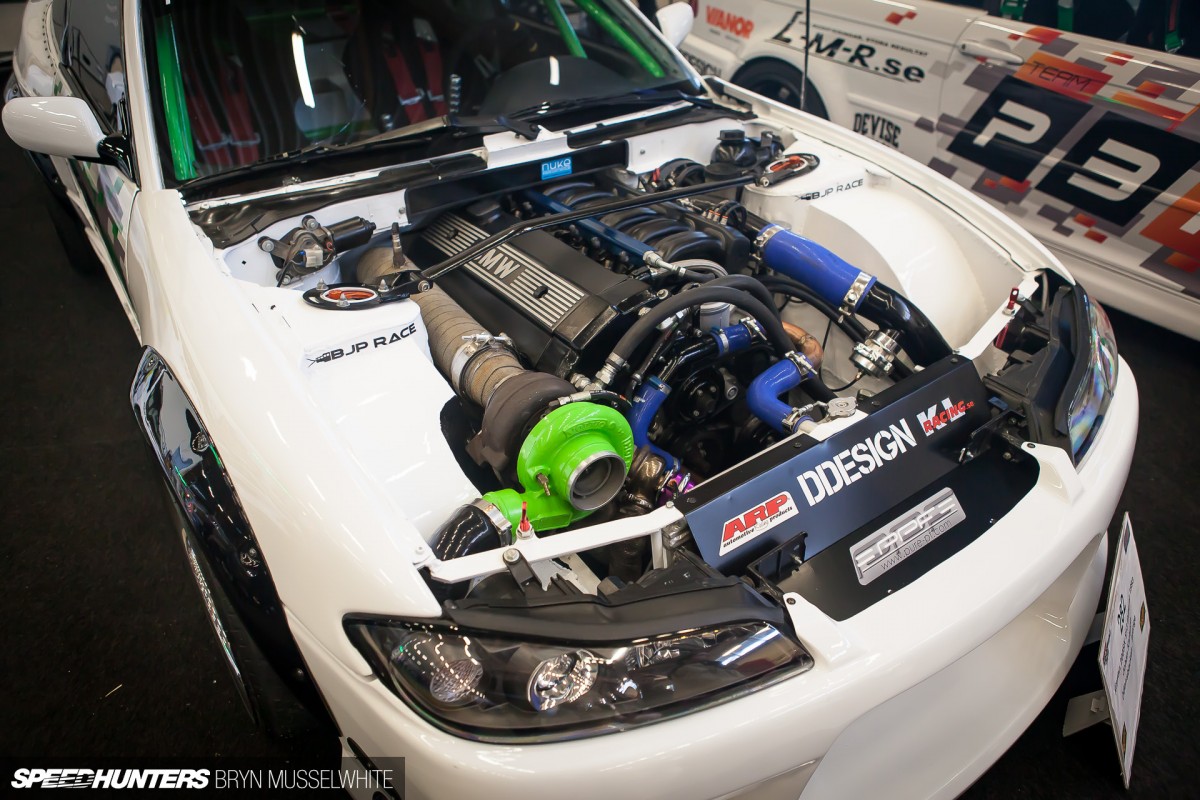 We didn't have to wander too far from the Speedhunters stand for the builds to start catching us out. A Nissan S15 with a turbocharged BMW six cylinder? Yes, that just happened. But when you consider the benefit of having two extra cylinders over the standard SR20DET, it actually makes sense. If you ignore the badges it can make a lot of sense.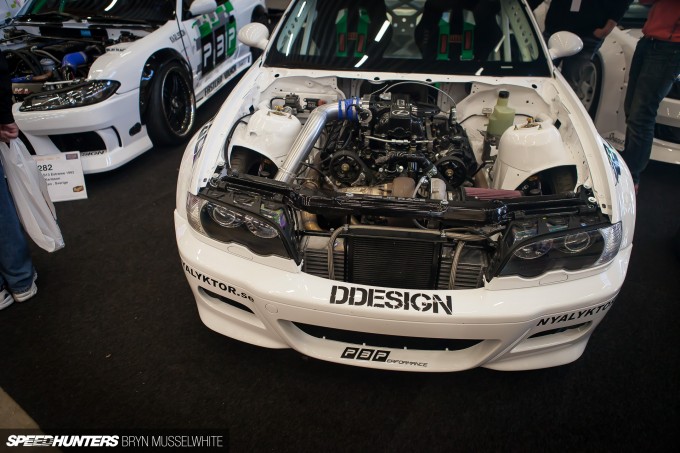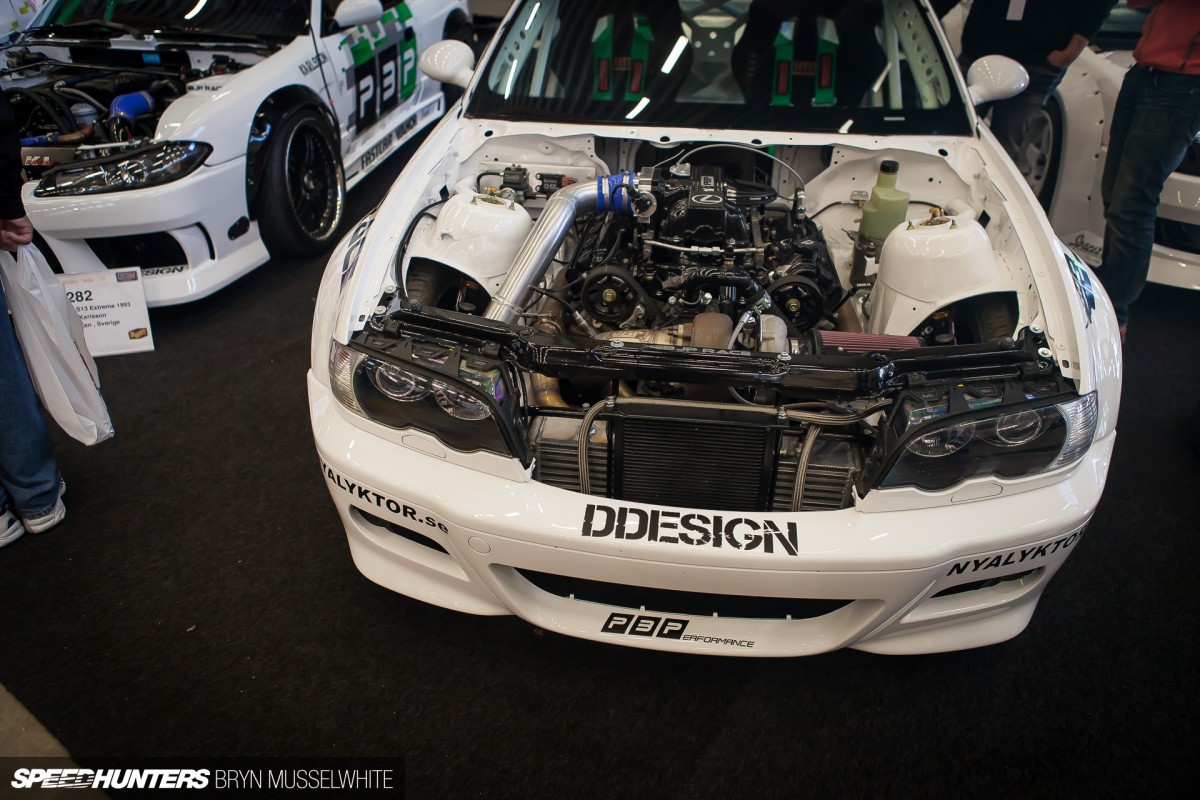 But that BMW base motor had to come from somewhere, right? Maybe that's why one of the other Penny Bridge Performance cars has an E46 with a Lexus V8 and turbo? It's like they're doing it on purpose. The rest of the line up were equally as interesting; projects like an Mitsubishi Lancer Evo IX featuring the same engine set up you can see here. I'm really hoping we'll be able to catch up with these guys at the Mantorp Park dates of Gatebil – it's an interesting collection that we need to take a closer look at, and ask some questions about.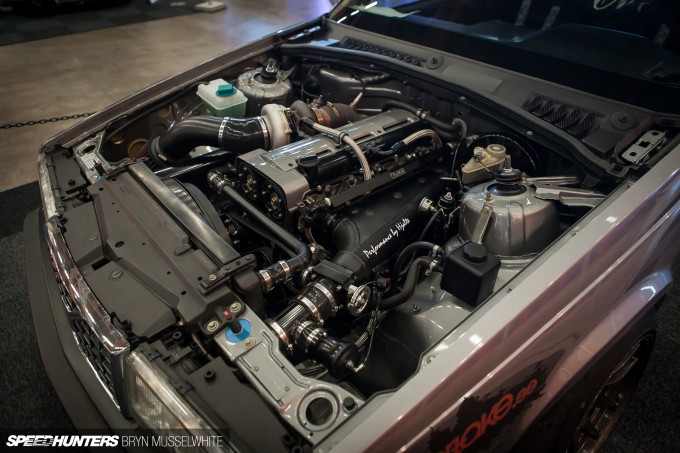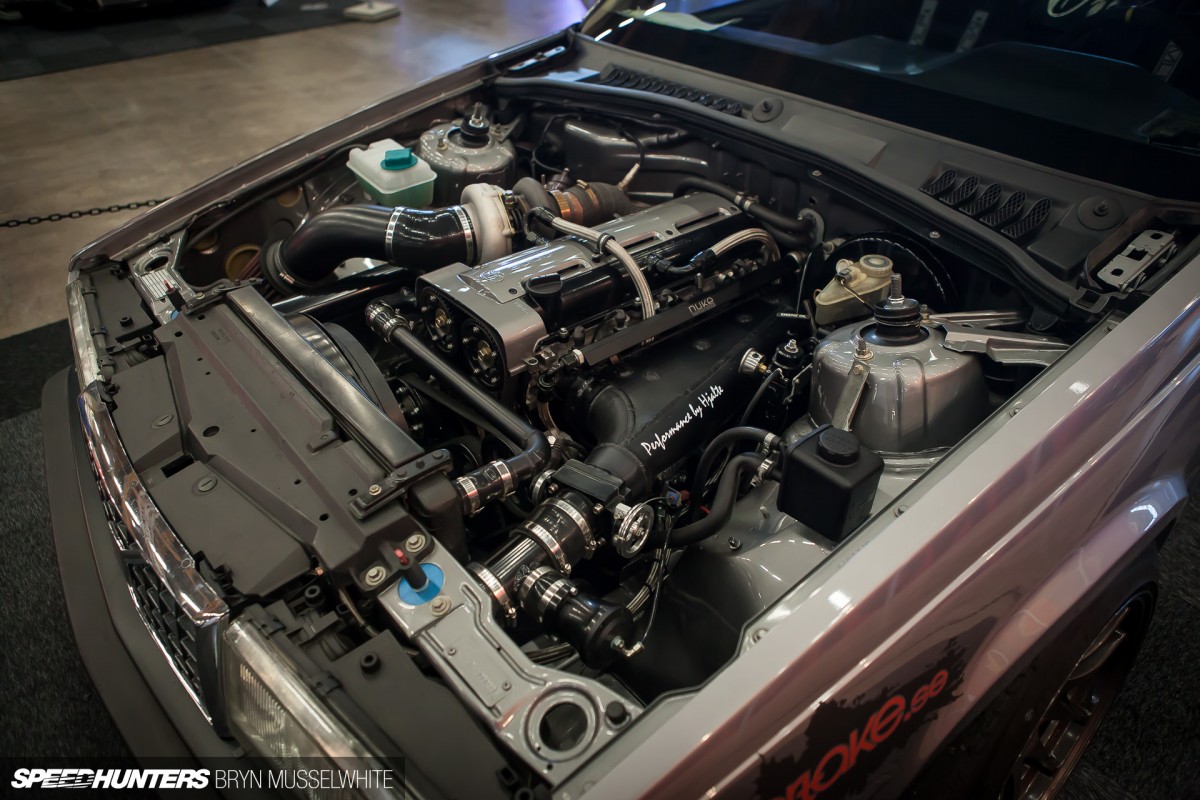 Sweden being the home of Volvo obviously means there's a lot of love for the domestic product. We've seen plenty of their four and five-cylinder engines make serious horsepower, but what else makes serious horsepower? You guessed it – Toyota 2JZ! Sweden and Norway have a massive passion for the legendary engine, so it's really no surprise to find one, and it's definitely won't be the last on our tour of mixed-up power.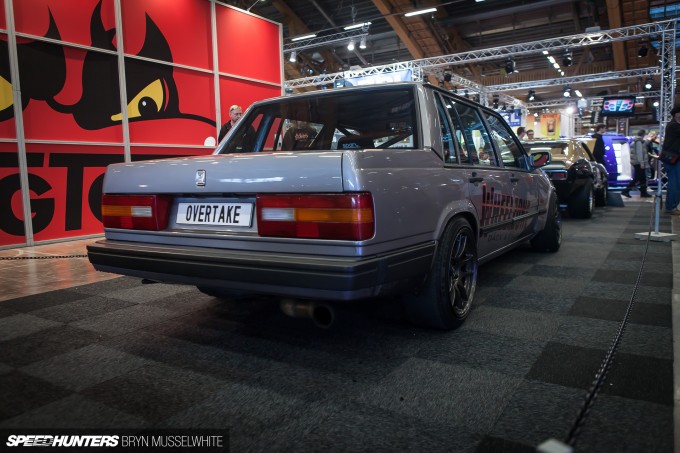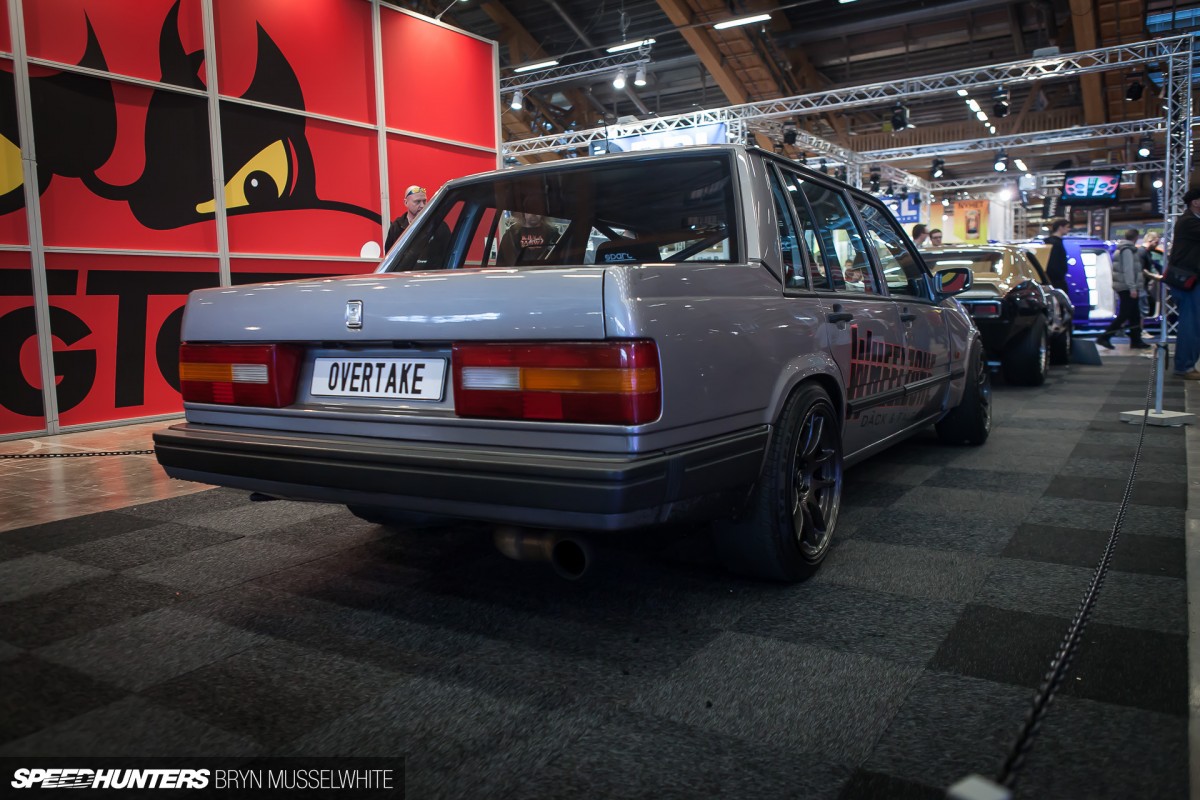 But that's what intrigues me so much about the mash up of makers at Elmia. I mean, why engine swap at all? Surely a Volvo motor would have done the job?  I'm guessing it's because you can. Maybe the owner of this one, Axel Hajlte, is a Toyota fan, or he picked up the engine for a good price?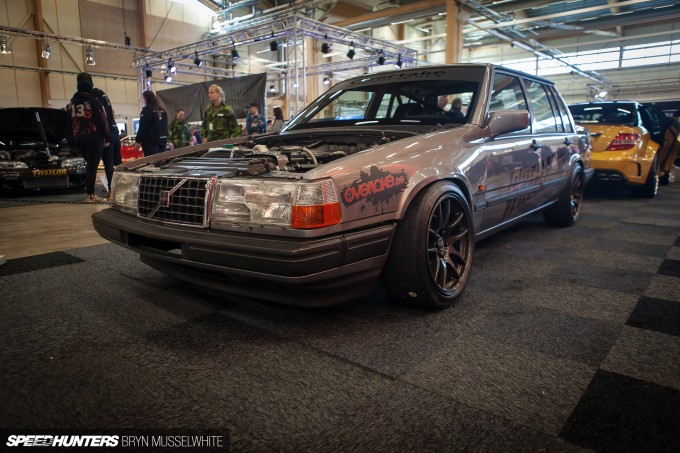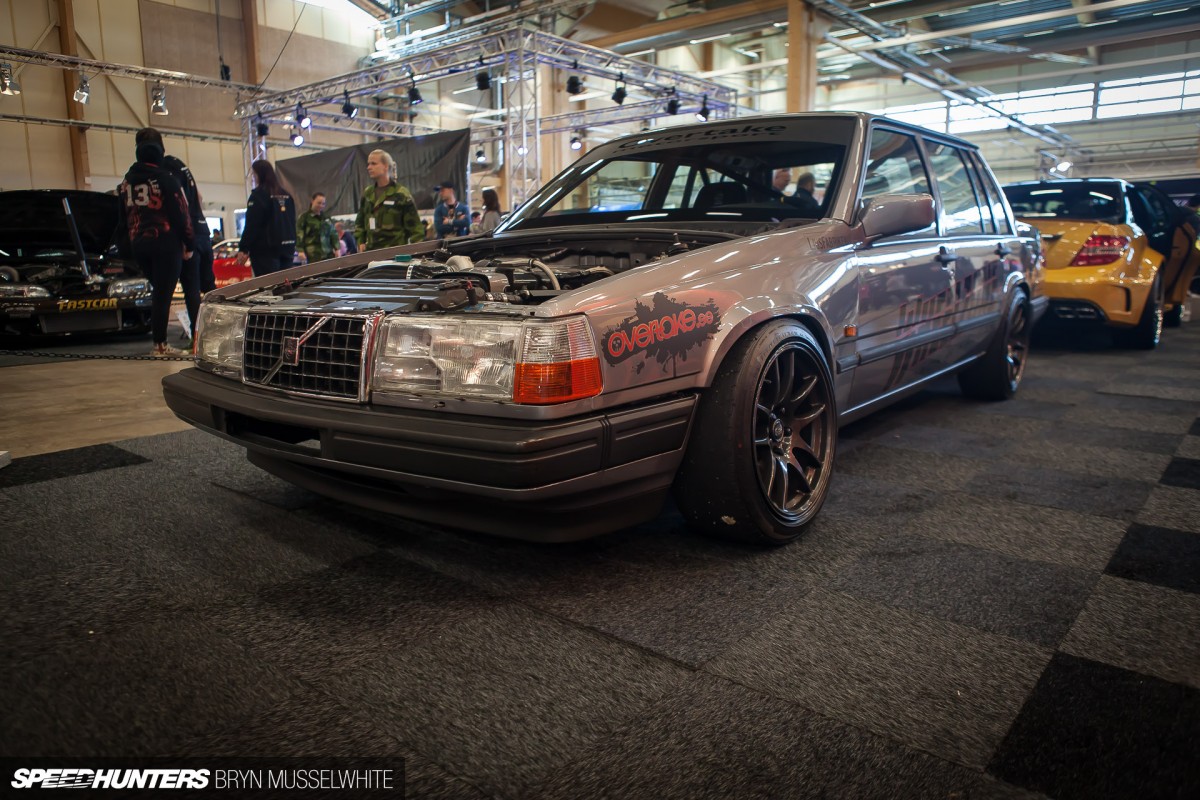 Although the 200-series Volvos seem to be more popular here inside the show halls, I'm glad to see Axel went for a 1990 760 for his build. I think has a later 9-series front end on it…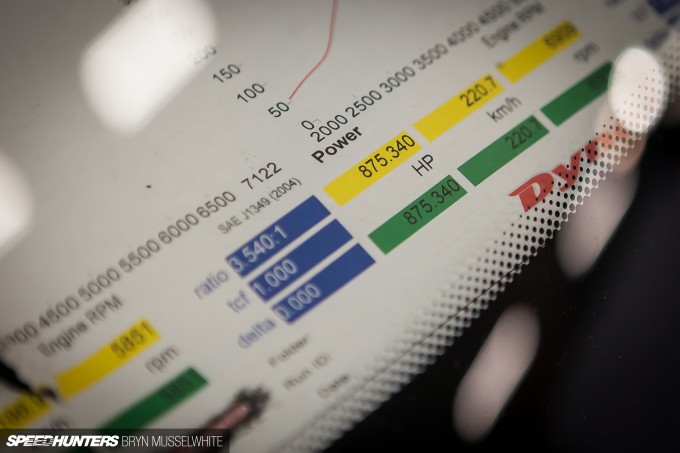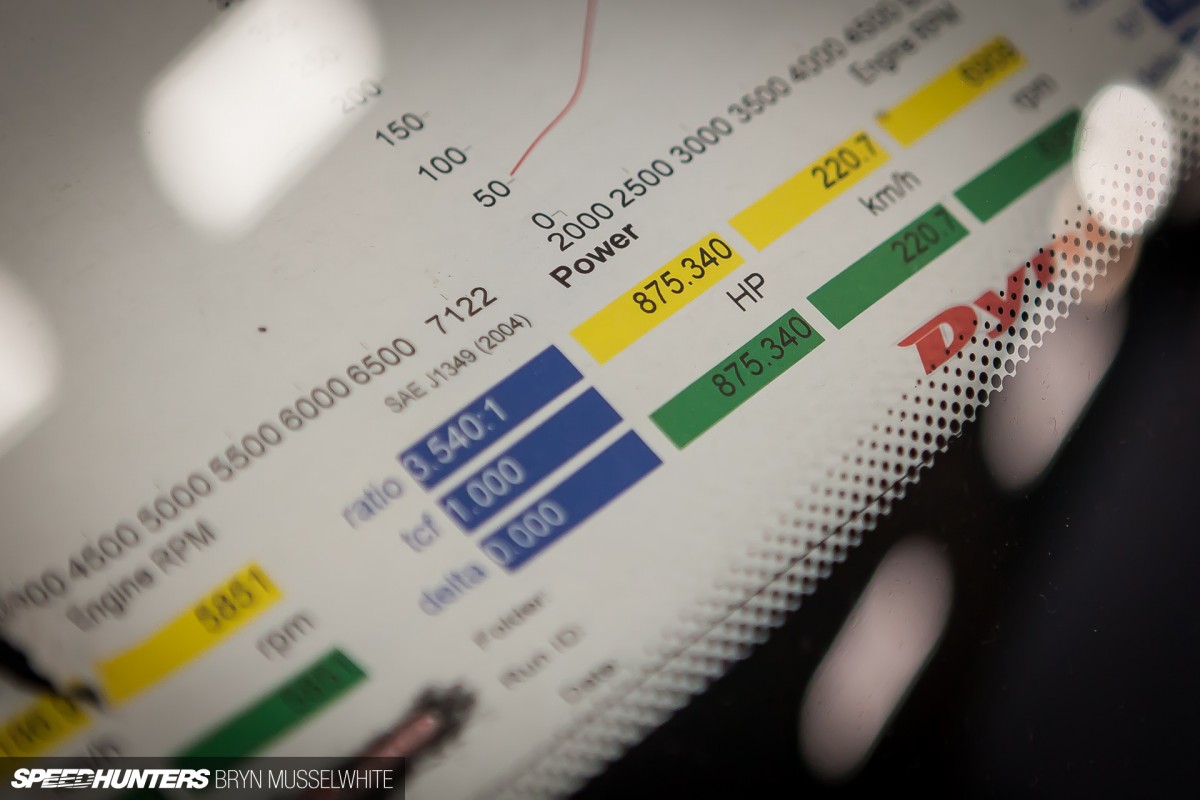 What's certain though – the Toyota motor isn't stock. 875hp!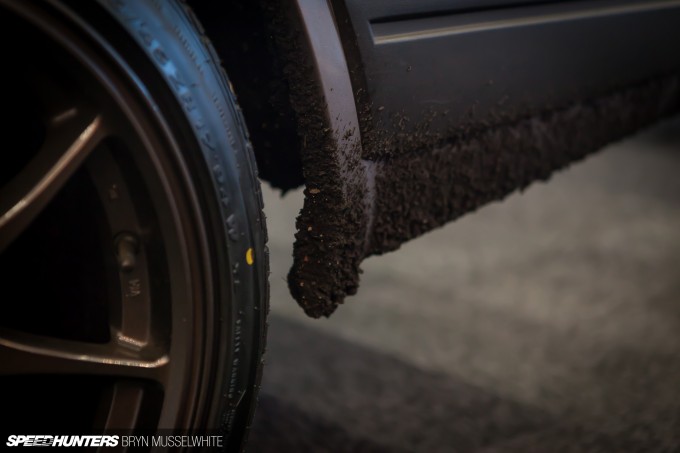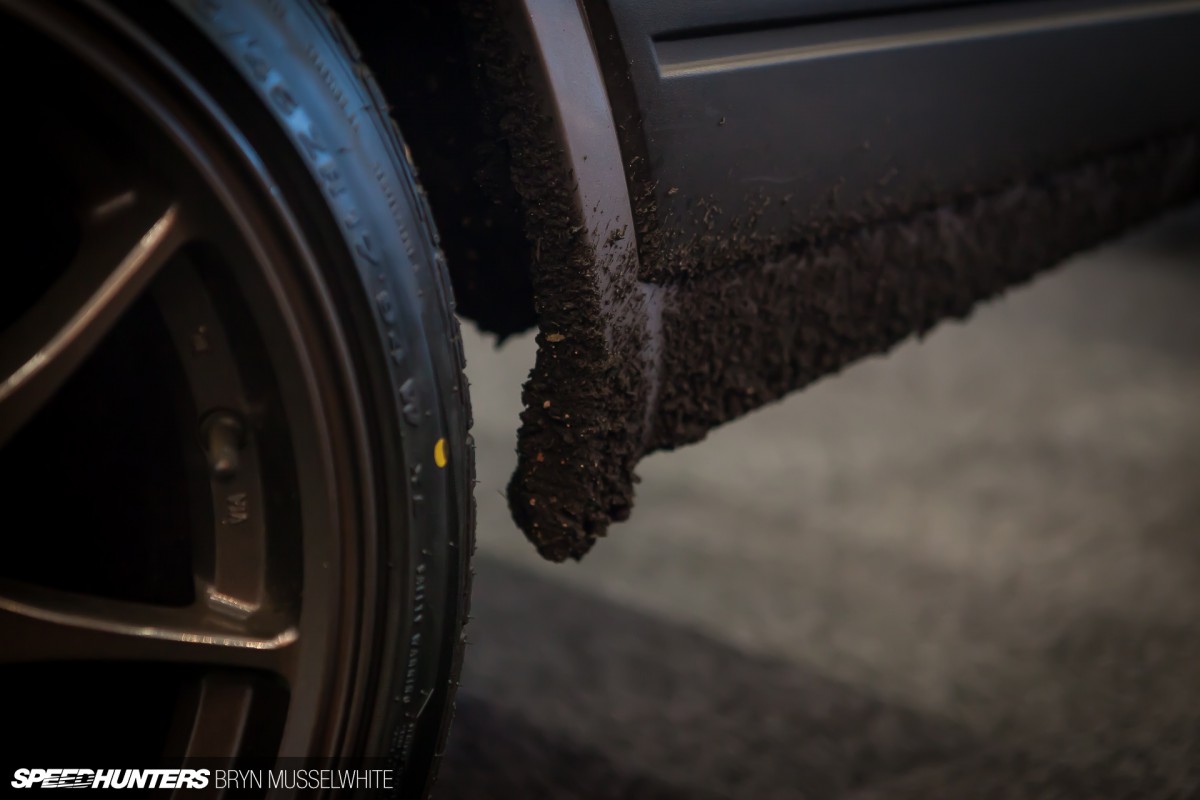 Looking inside the cabin all the haulmarks of drift-based action are there, but it was only then that I noticed the burnt rubber which had been left behind the rear wheels. With the rest of the bodywork in immaculate order, this was very much a badge of honour. A kind of 'yeah I use it' note for all to see.
Now that makes a lot of sense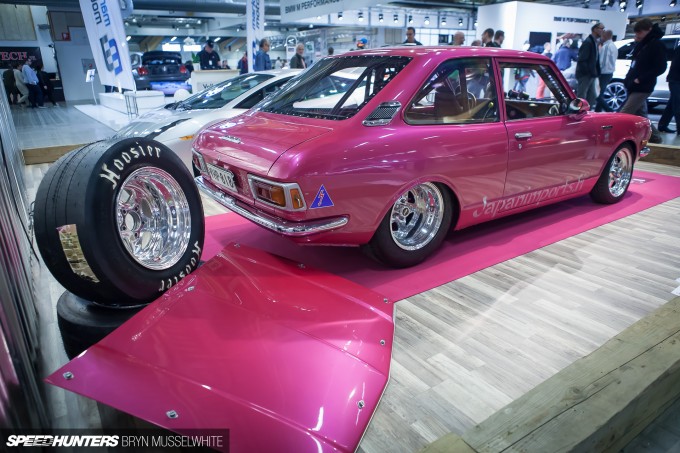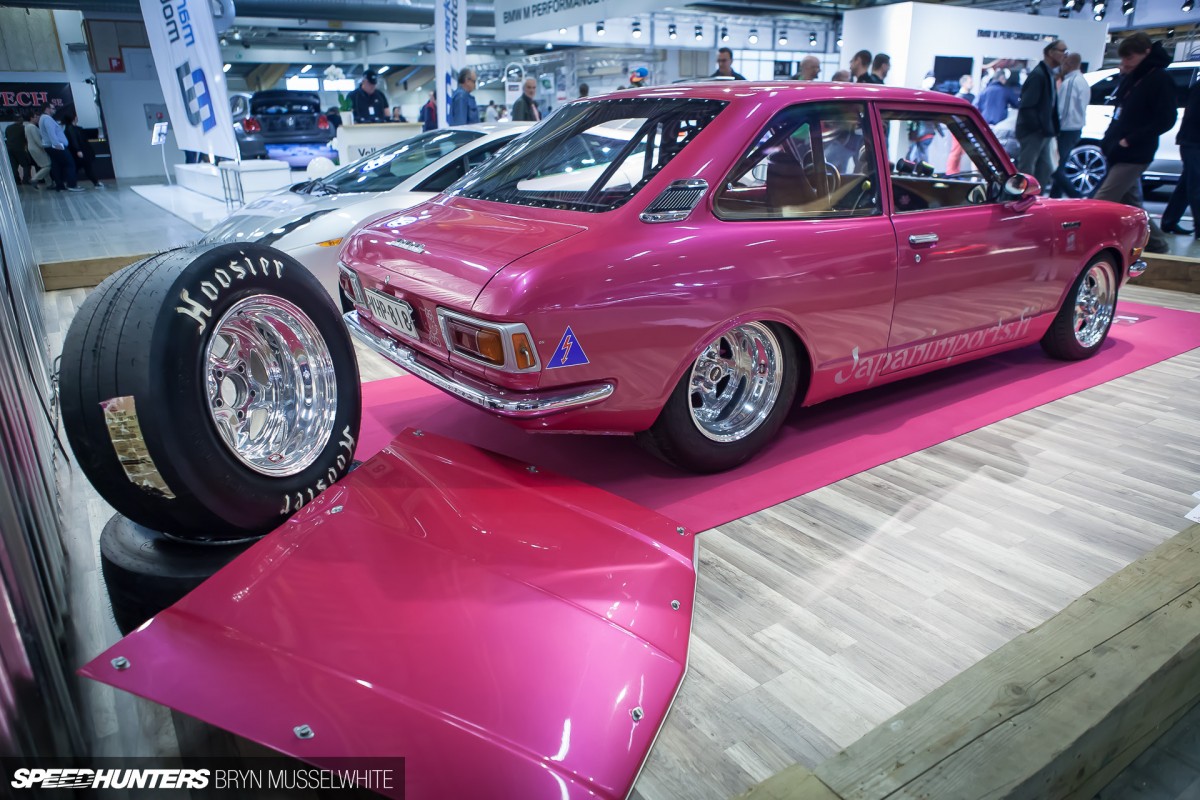 When I first turned the corner and saw this KE20 Toyota Corolla two-door saloon I instantly thought of Australia. The bright hue and immaculate chrome work are trademarks of that scene to me. Maybe it's an import? I've long thought that building cars in the sun often helps make the decision to go for a bright colour. Of course, the other thing the Australian scene is known for is big power.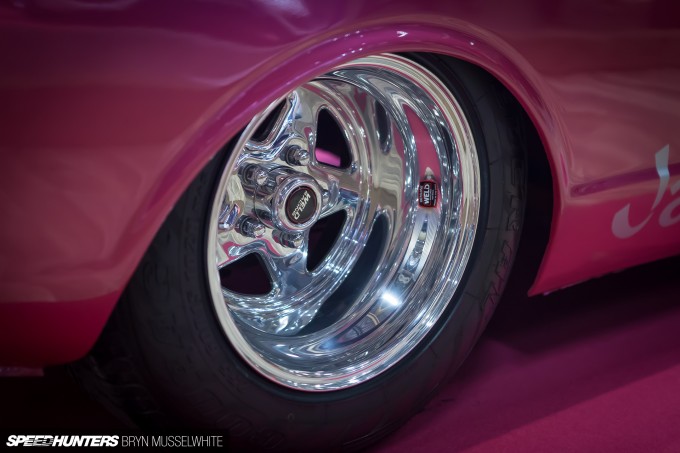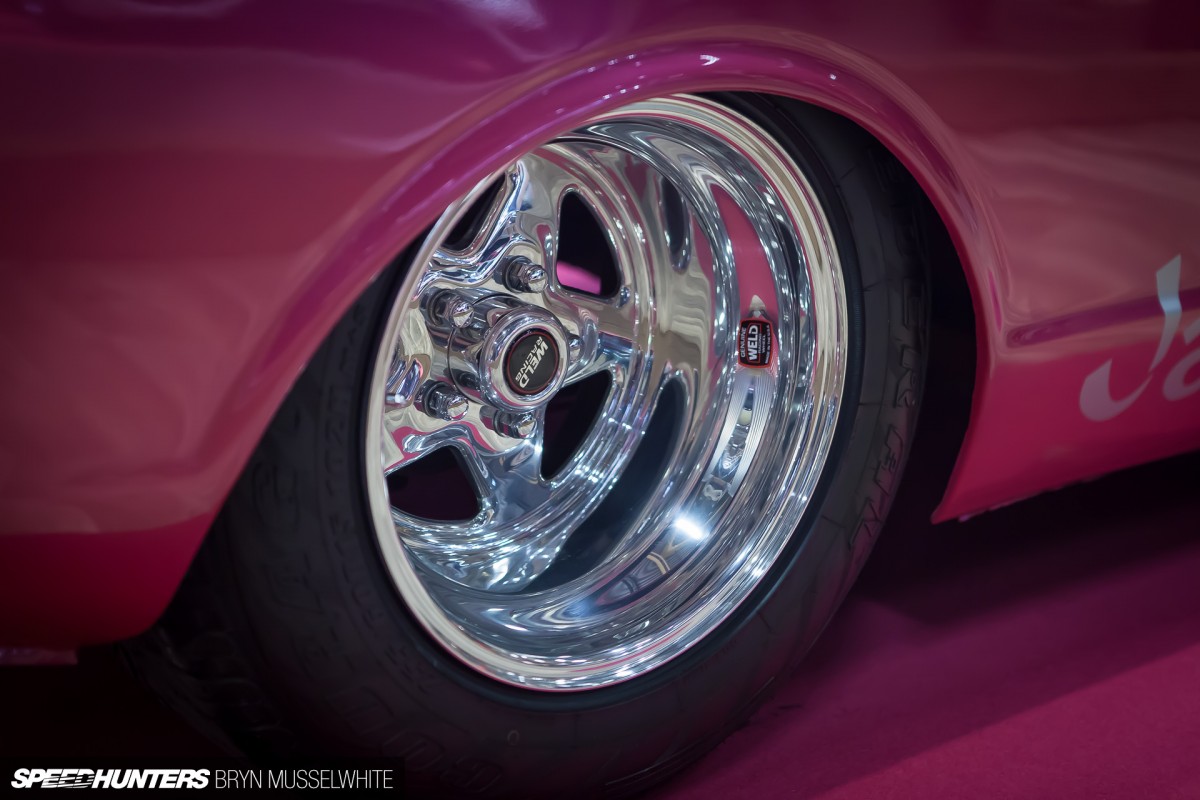 So when I took a closer look and saw the size of Weld rear wheels – another Australia favourite – I knew something interesting would be going on at the front end.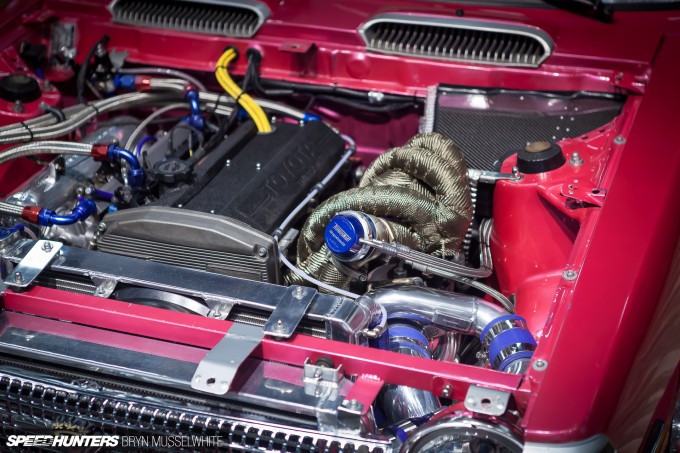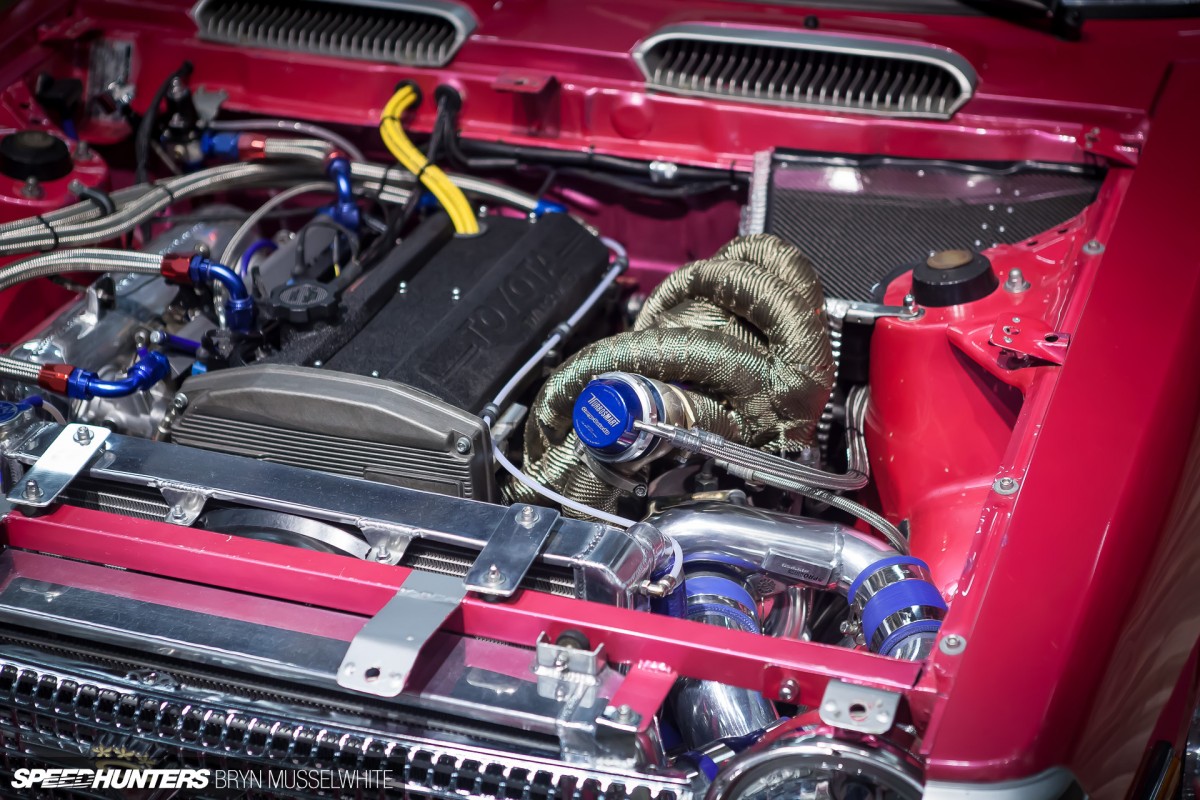 But to be honest, I wasn't expecting a four-cylinder motor. I don't know why, maybe it would be considered small by local standards? Then I found out the 3S-GTE-based engine makes around 600hp, which in this tiny shell would be hilarious. Years ago I owned a KE20 that had a 4A-GE fitted, and that was pretty lethal with the modest power outputs that had…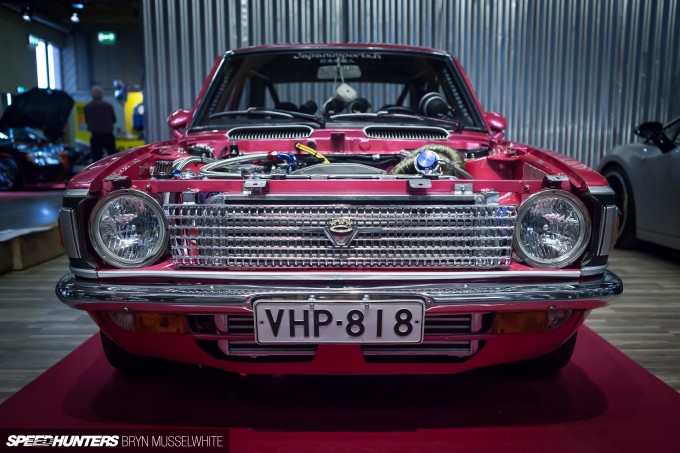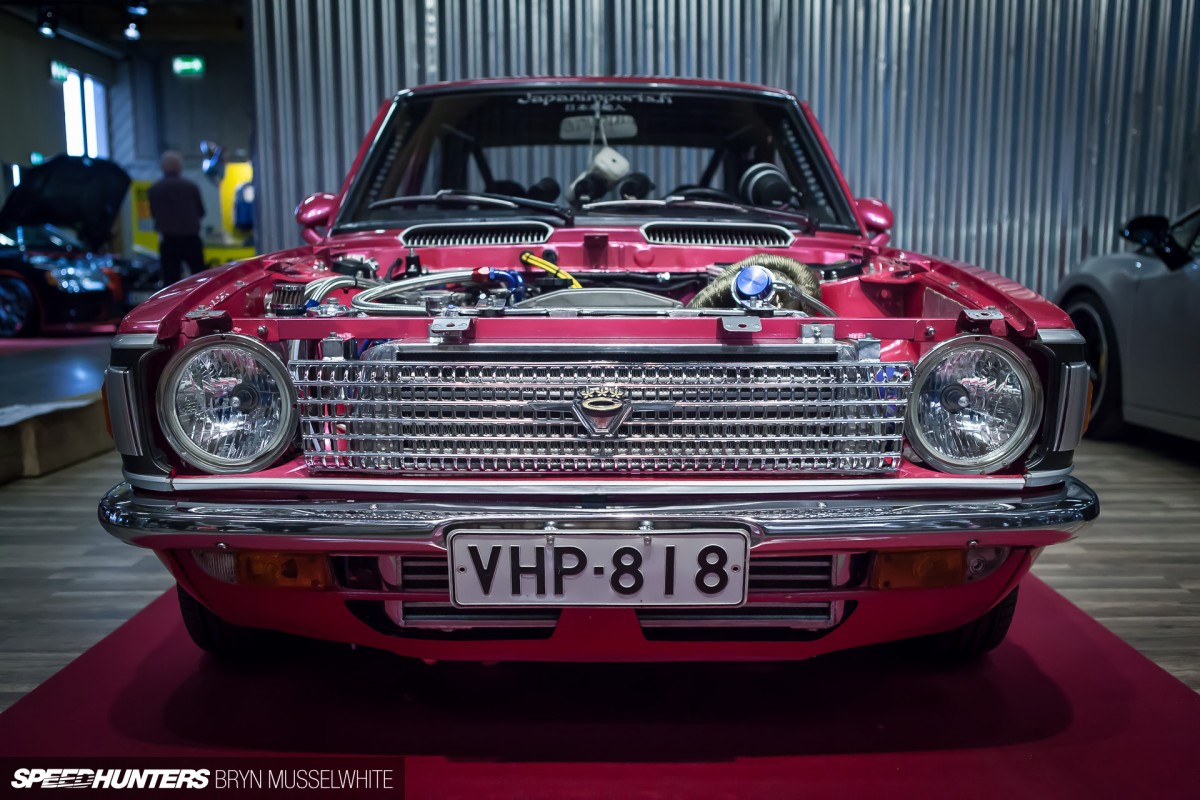 With a bonnet and a colour change this could almost be considered a sleeper – which is another good reason to engine swap, as people would never guess what's lurking behind that large front mount intercooler.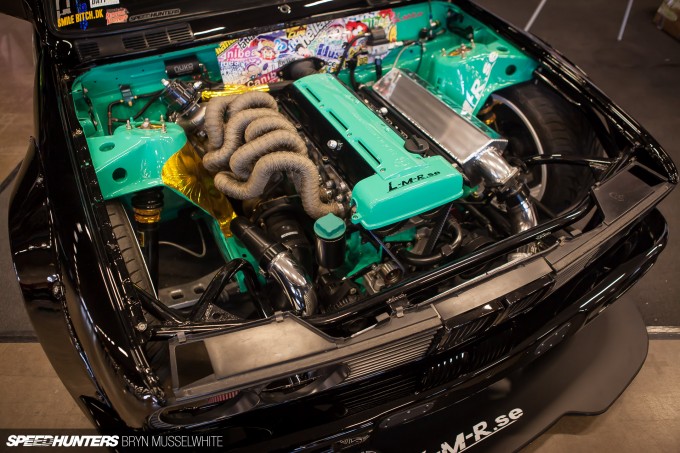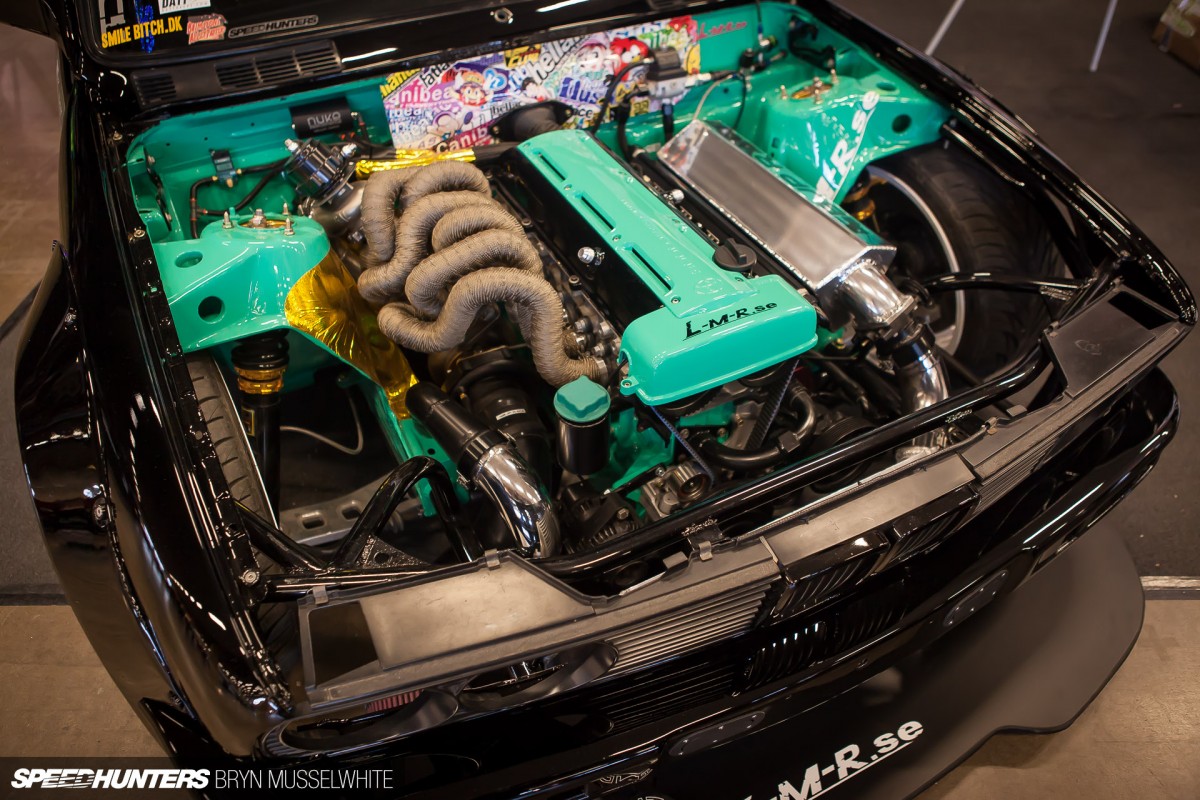 Like the Corolla, some swaps make more sense than others. Here's another 2J that's been mounted in an BMW E30, this time put together by Viktor Martensson who also built this rather special VW Caddy last year. As the base shell was originally designed to accomodate a six-cylinder engine, it's not too hard to understand why the Toyota motor is a natural choice, especially when you have experience with tuning them.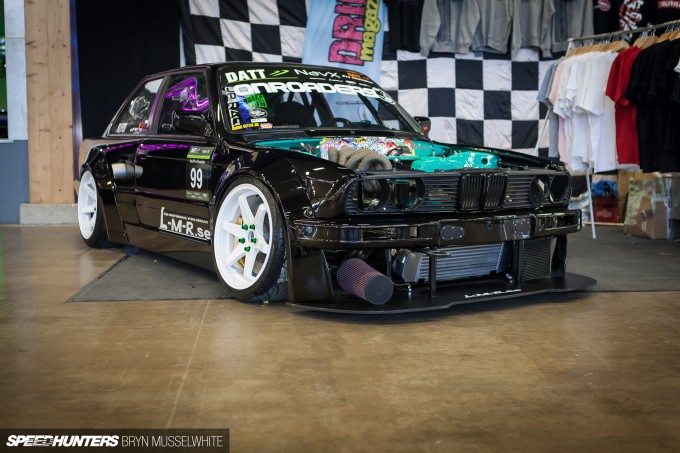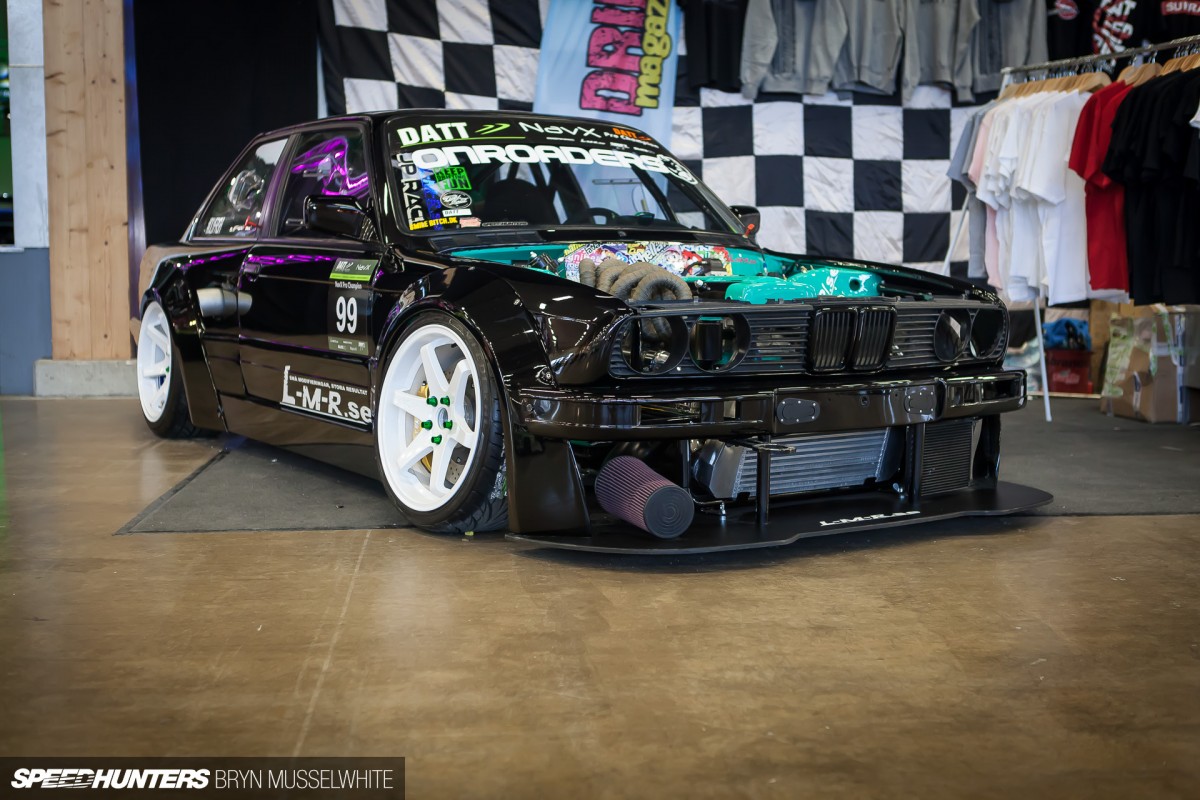 By now you will have realised that the engine swaps are just the start of the ethos. For me, they set the tone of these builds, and that freedom of approach means the end result is often as unpredictable as the engine choice itself. Squint your eyes and apply the style of this E30 to an S14 and it really makes sense. What I mean is, if you take a proven recipe from a different scene and mix it up in your own way, it will generally succeed.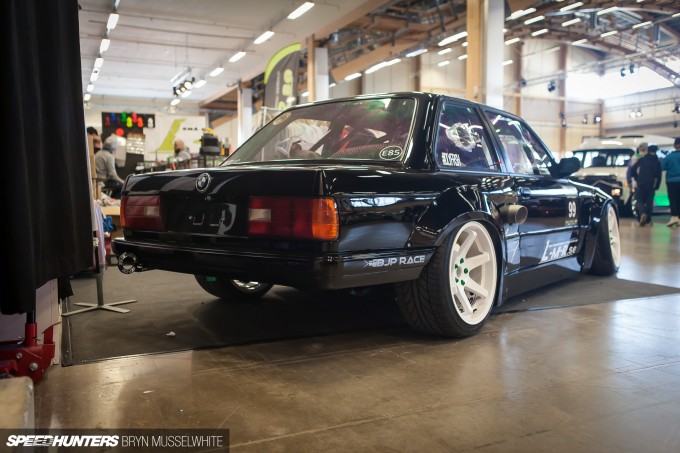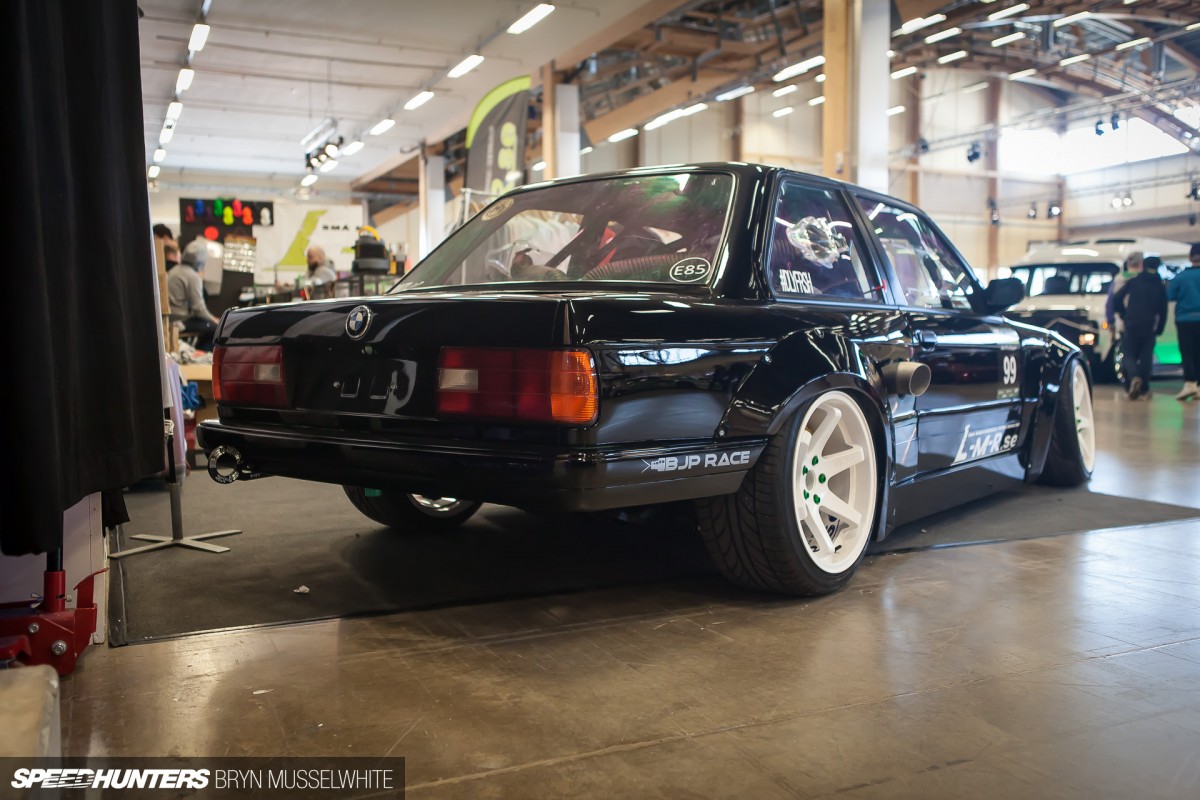 The rear lower valance delete keeps the back end clean and adds to the race car attitude. The exhaust exiting through the rear quarter panel is just mean!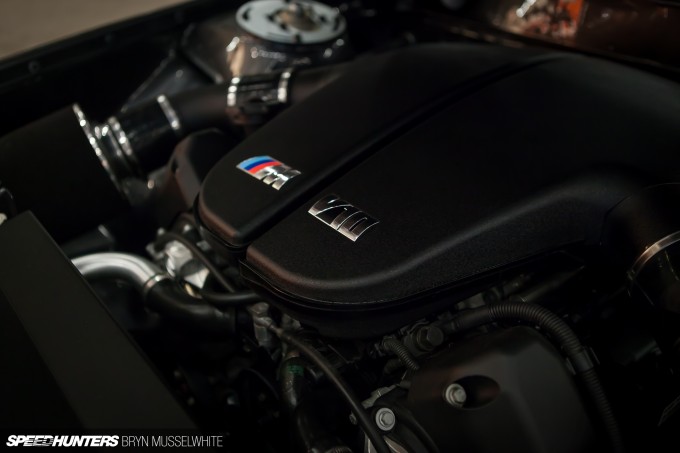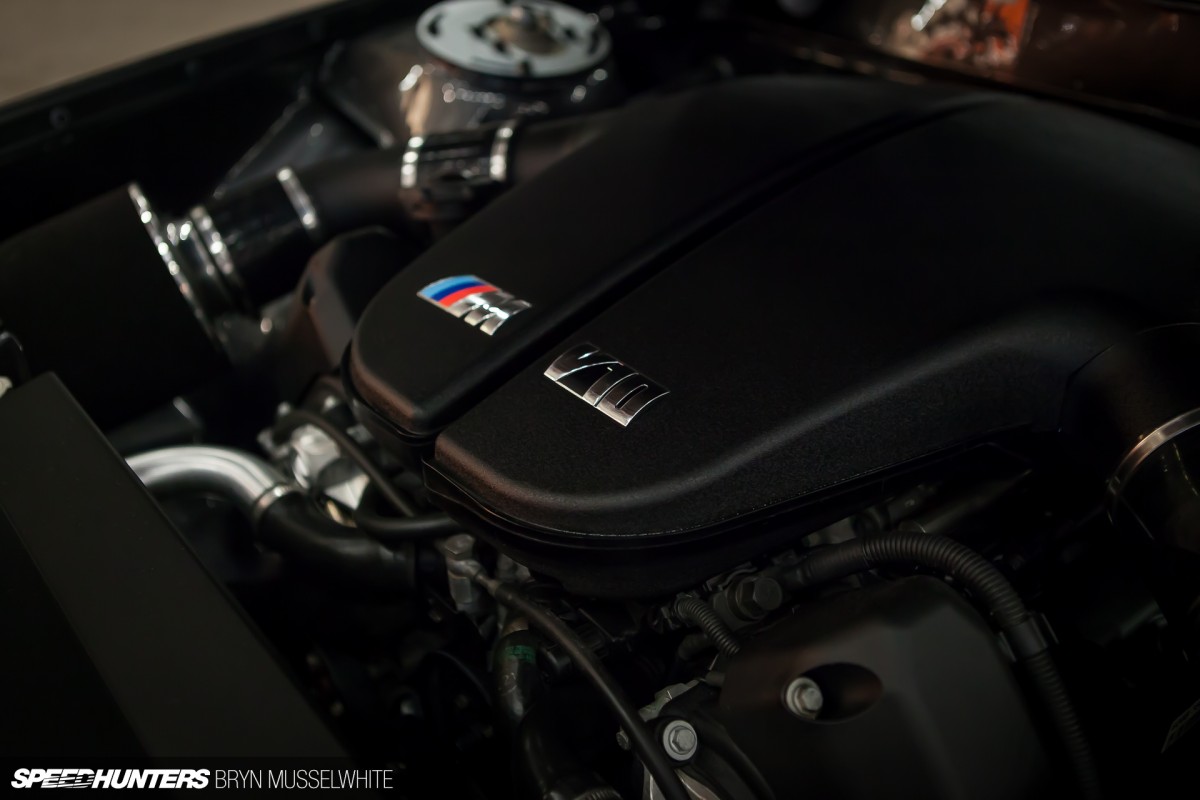 Linking from the E30 to the next find is easy, because as we've seen, BMW is popular with the Swedish mash up crew. From body shells to engines the German manufacturer has provided us with some proper hero metal over the years – the S85B50 M5 engine certainly being some of that. With newer M generations getting a turbocharged V8, the distinctive Formula 1 type howl the V10 has will slowly disappear in time. However, as these engines get older they will become more accessible on the secondhand parts market.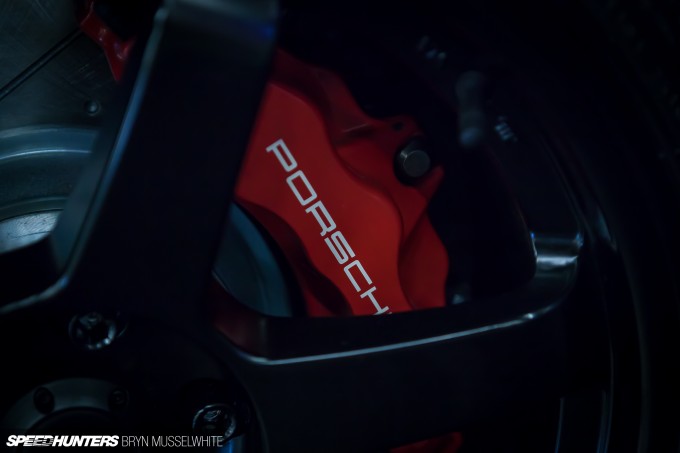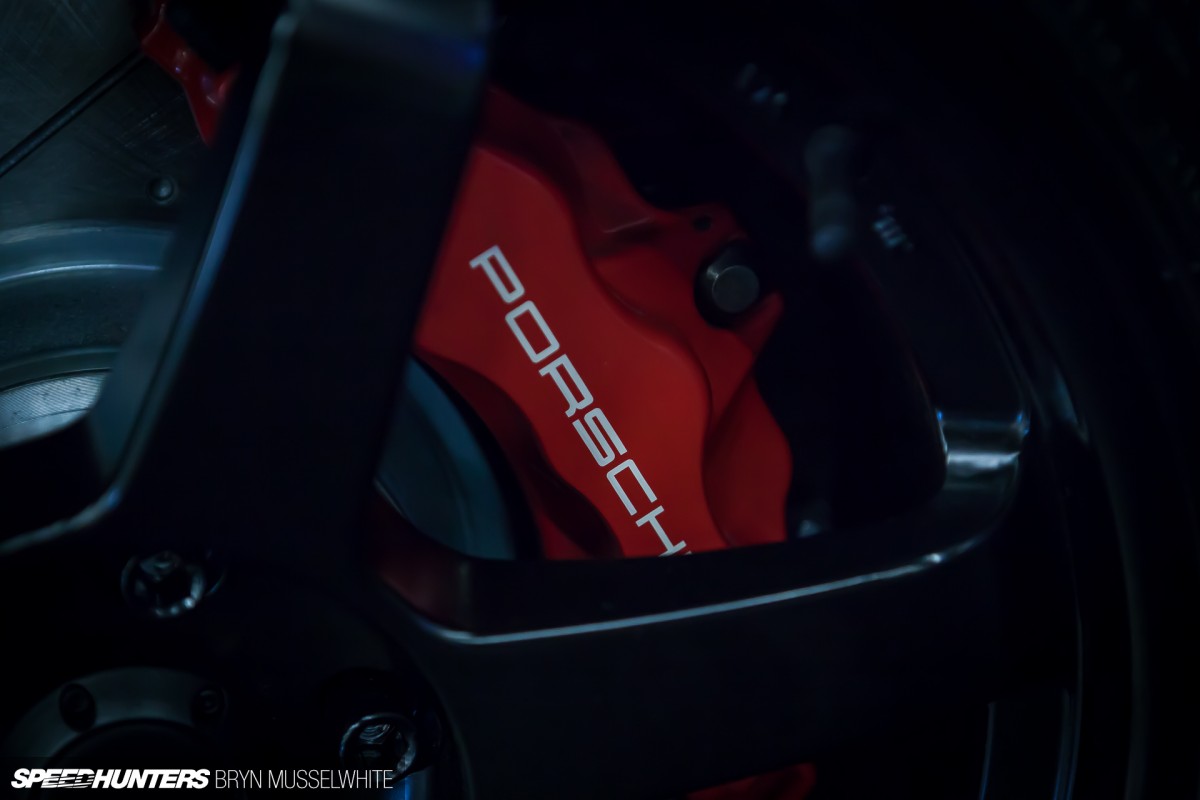 Jesper Andersson went for the BMW engine and added some Porsche brakes. But what did he package them all up in?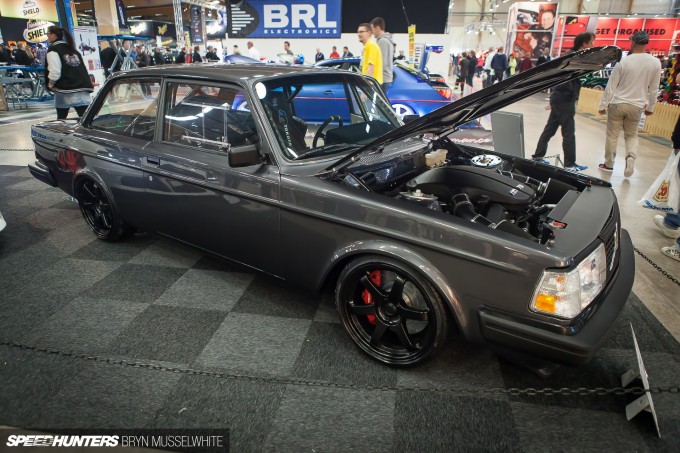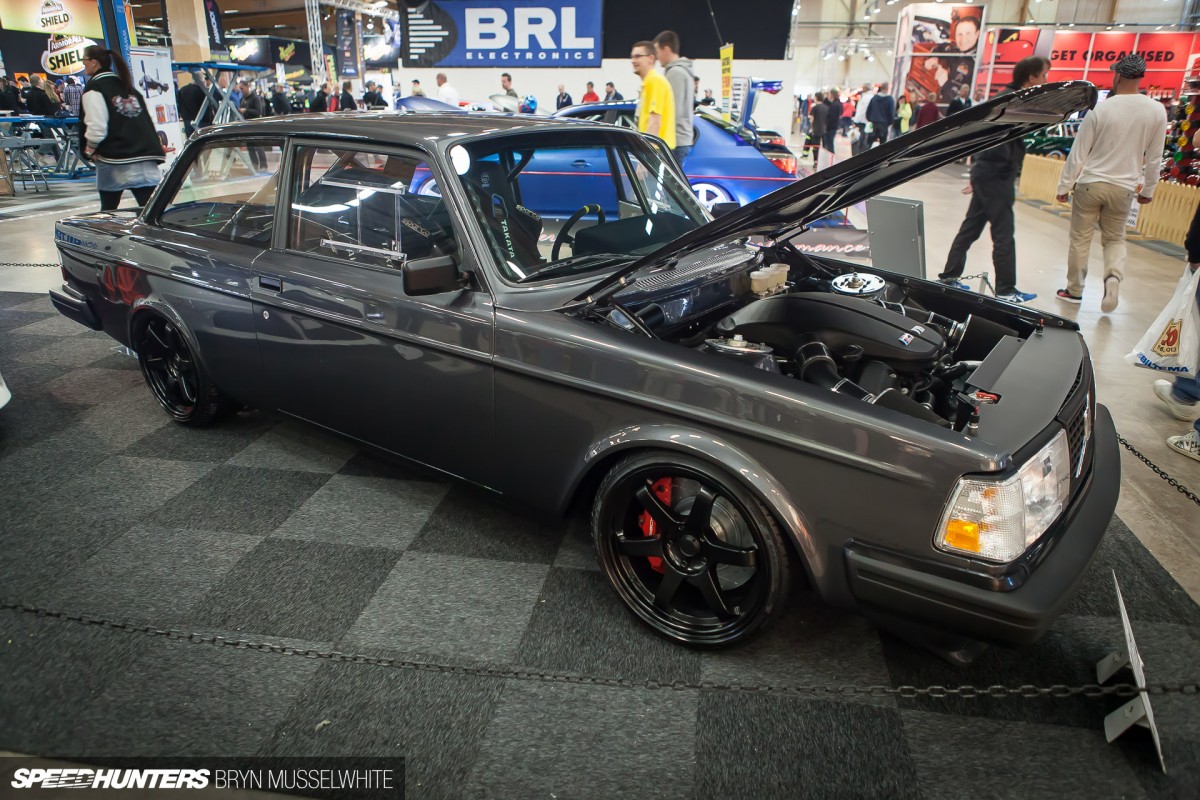 This is Sweden right? A 1984 Volvo 242, of course!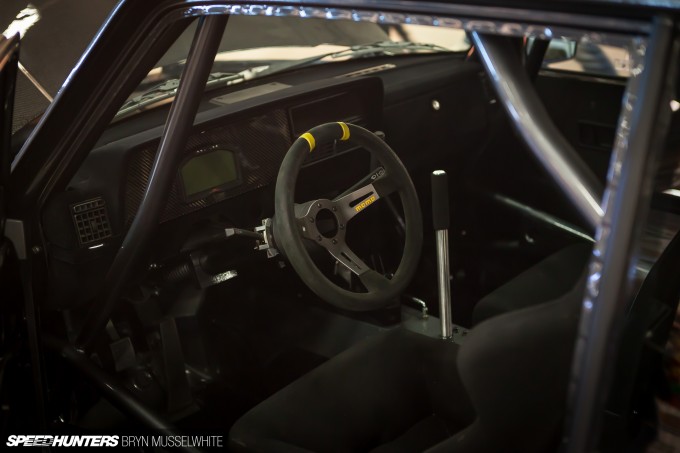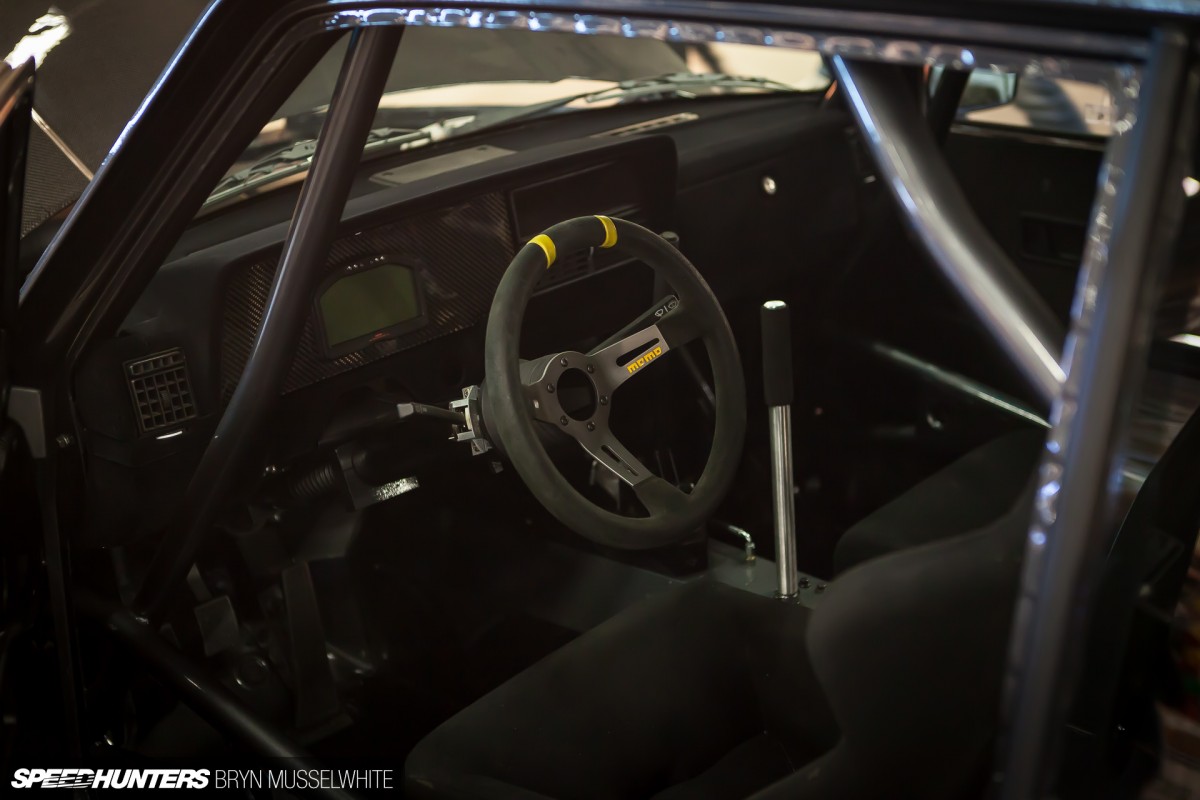 His newly-completed build was gorgeously simple in execution, with straight, mile-deep paint and black trim throughout. Wonderfully understated, I lost some time circling around the saloon and taking it all in.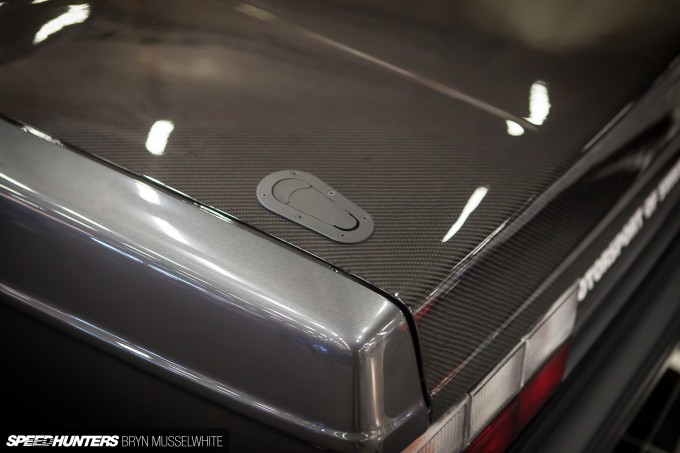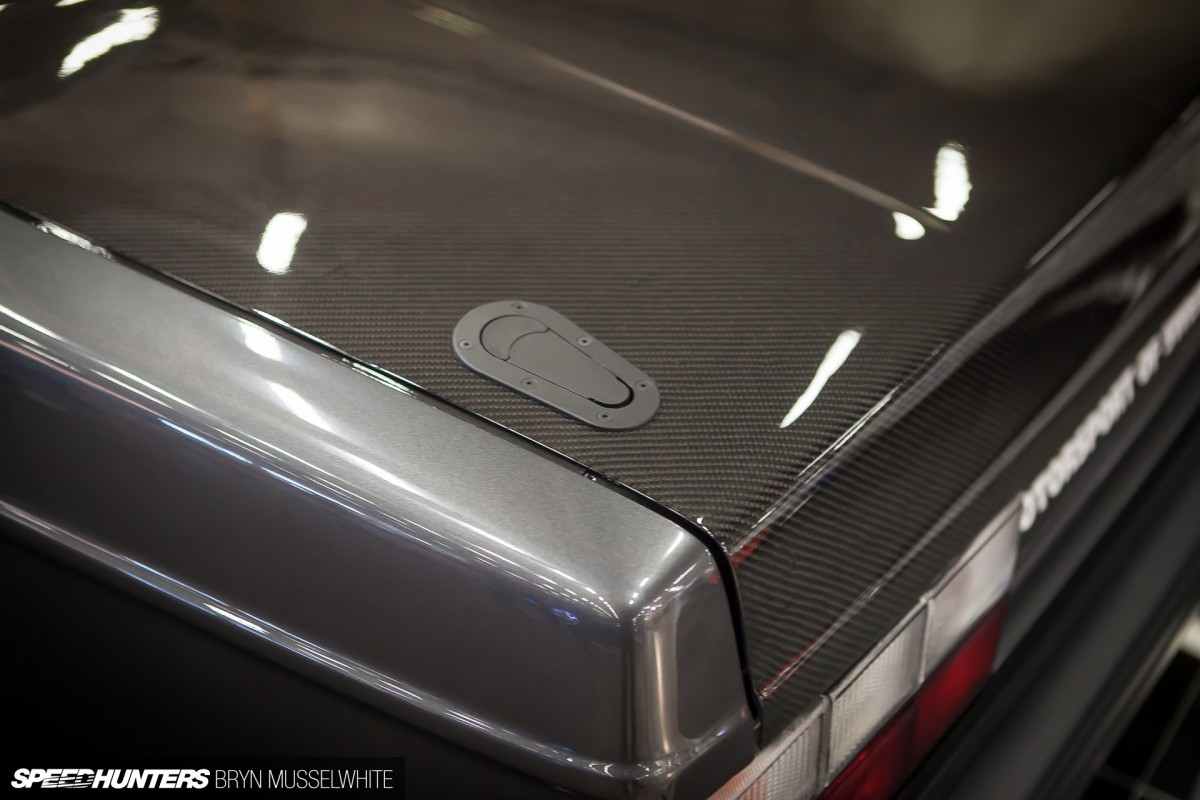 As much as I love Sweden, it reminds me of how far I could have come with my own Volvo 200-series project and subsequently haven't. I was offered an M3 engine and box for it nearly ten years ago and if I had that time again I probably would have snapped the seller's arm off.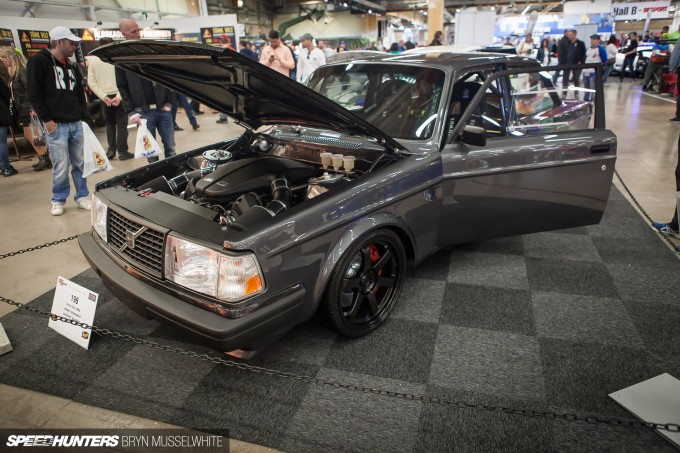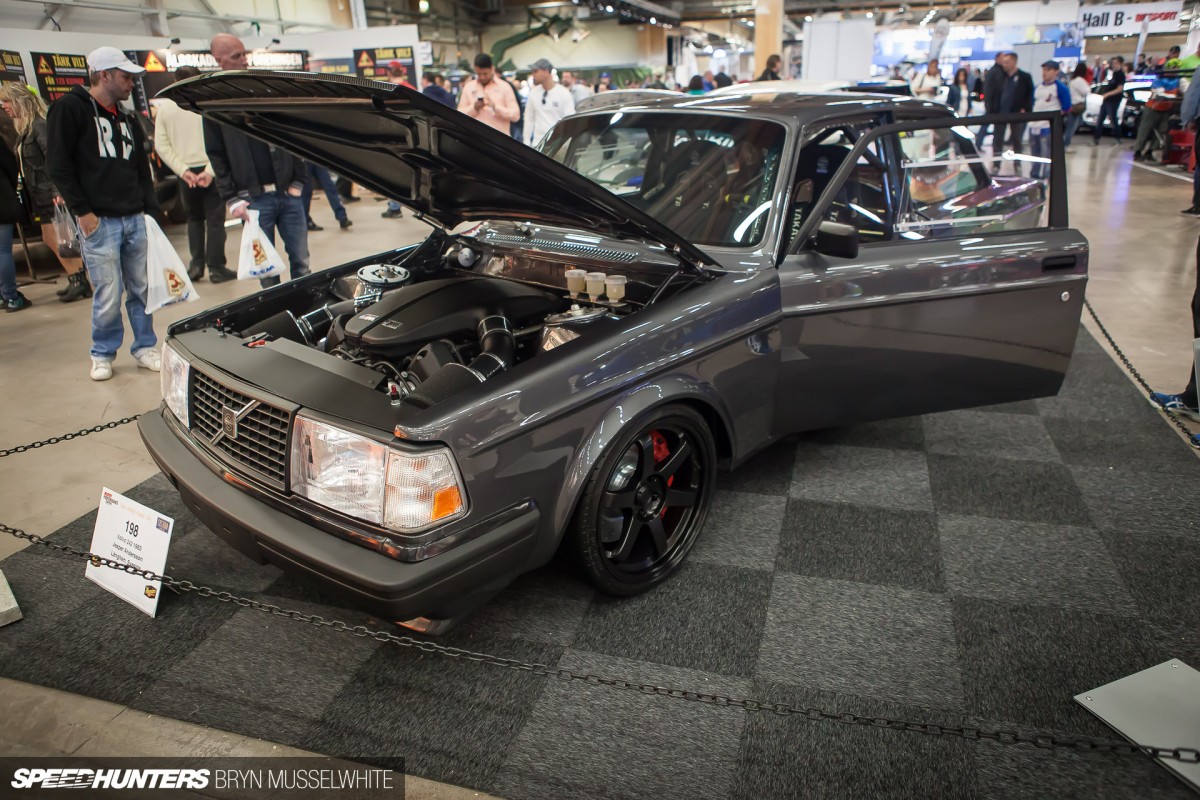 So if I'm being honest, this is the one build I would have happily have in my garage. It's tastefully built and I'll bet it'll rip up the road when completely finished. So if I'd take this one home and this is not the end of the article, what the hell comes next? The really crazy stuff. Because this isn't the last V10 I've got to show you…
You put what in what?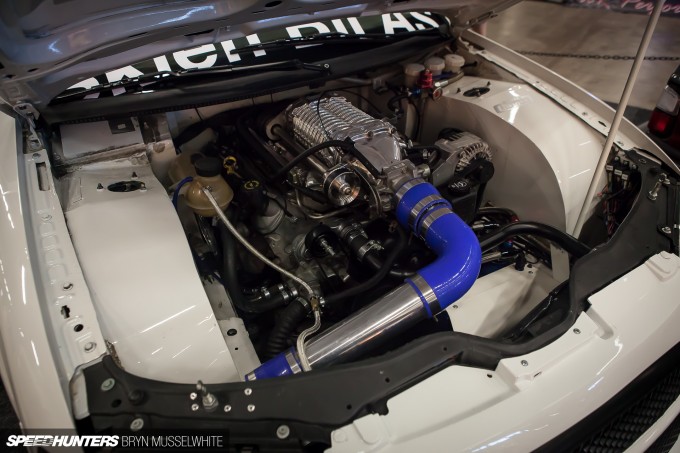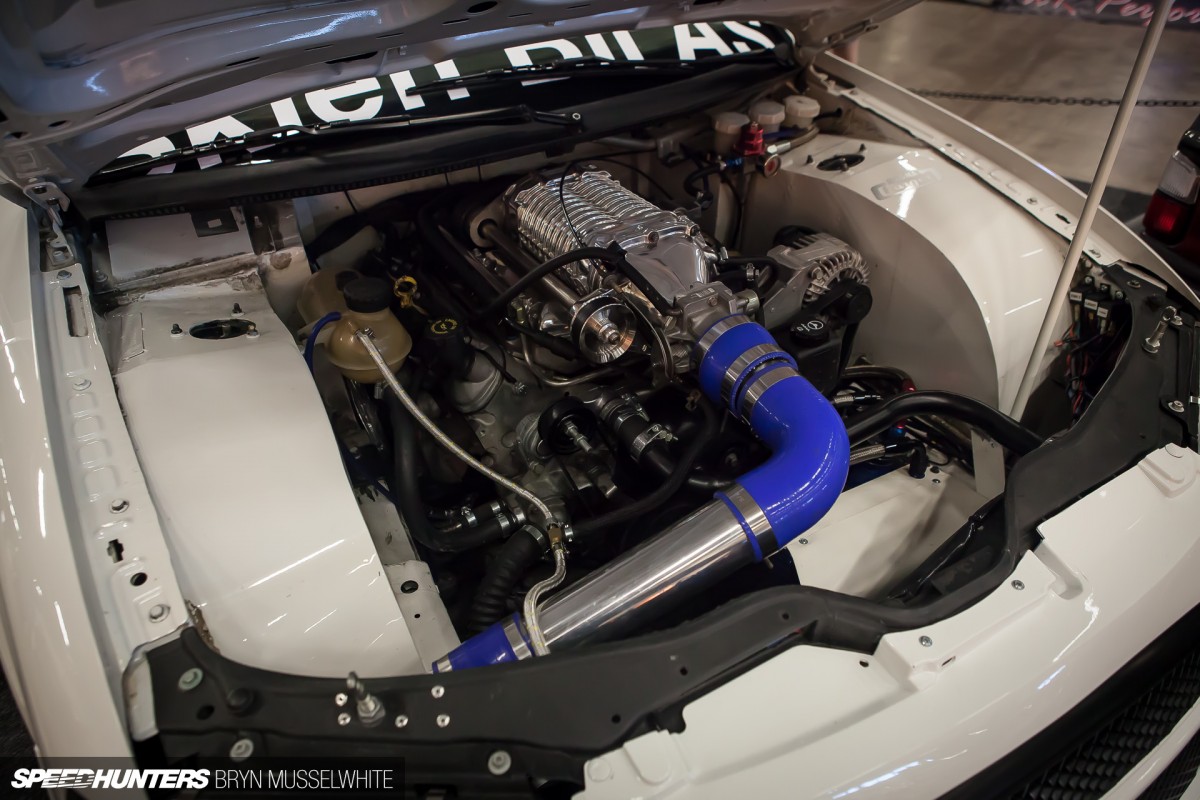 Most of the base cars we've seen so far have made sense to me. They're everyday models that we all know and love, but wouldn't usually associate with big power figures or crazy engine conversions. So why is the home of this Magnusson supercharged LS1V8 bothering me so much? Have you worked out what it is yet?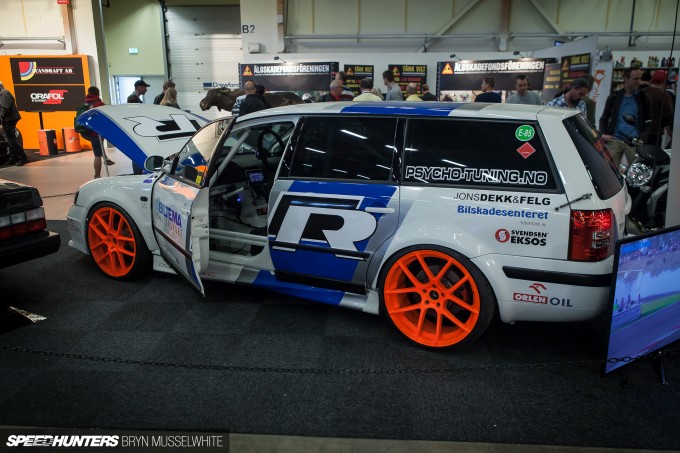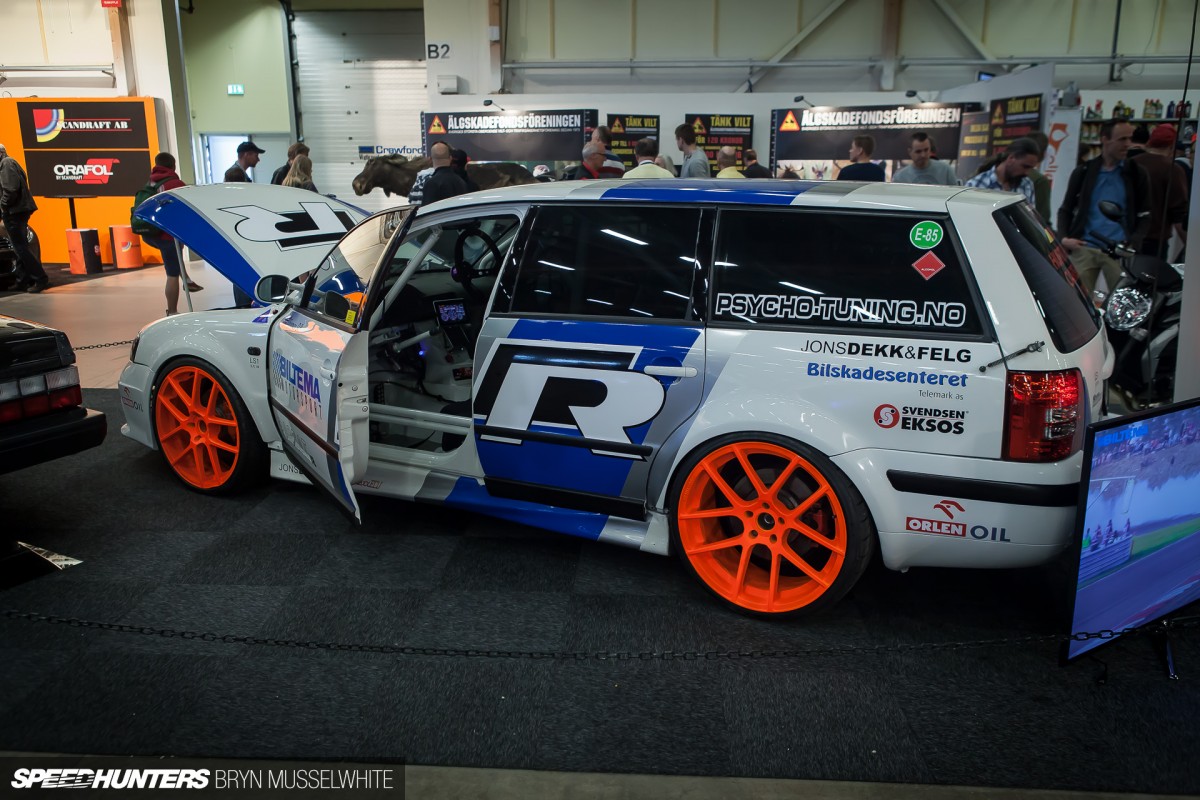 Because it's a Passat wagon, that's why! VW did make a 4WD Syncro version, but the only modified Passats I've seen have been very low and have immaculate wheel and tyre fitment. But this creation from Psycho Tuning in Norway? This is something else – and I love it. When you consider all the work it takes to complete an engine swap, I'm guessing the fitment of BMW E39 M5 suspension and the creation of transmission tunnel were fairly straightforward. Or maybe not.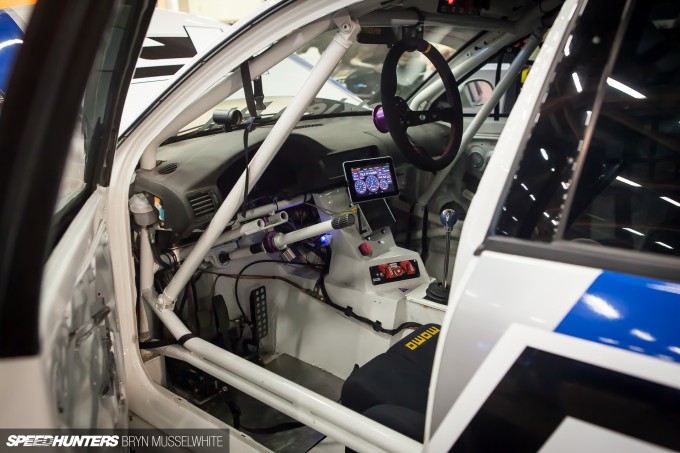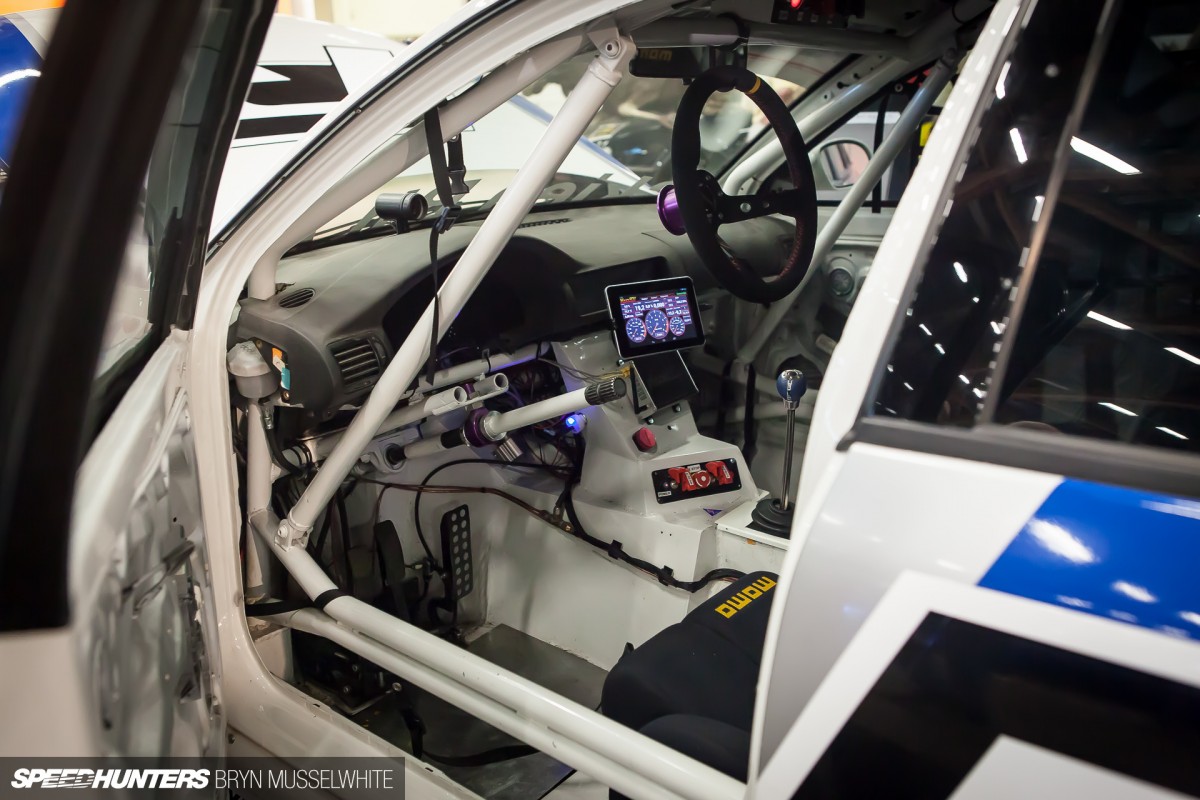 That trans tunnel houses a Tremec TKO-600 gearbox and the inside is now pure business. I was also interested to see the tablet-based instrument display as I'm looking to do the same thing in my Volvo. As an off-the-wall project, this ticks all the boxes for me. The 21-inch wheels it's wearing might be a bit much for your tastes, but the 18s it wears when it's drifting will soon fix that. Check out the noise it makes in this video.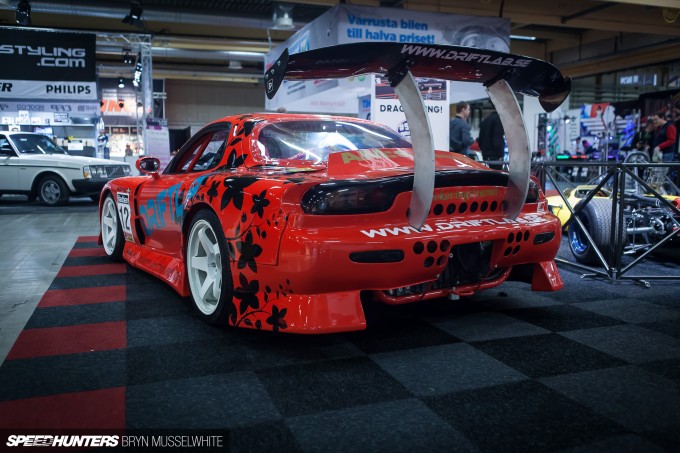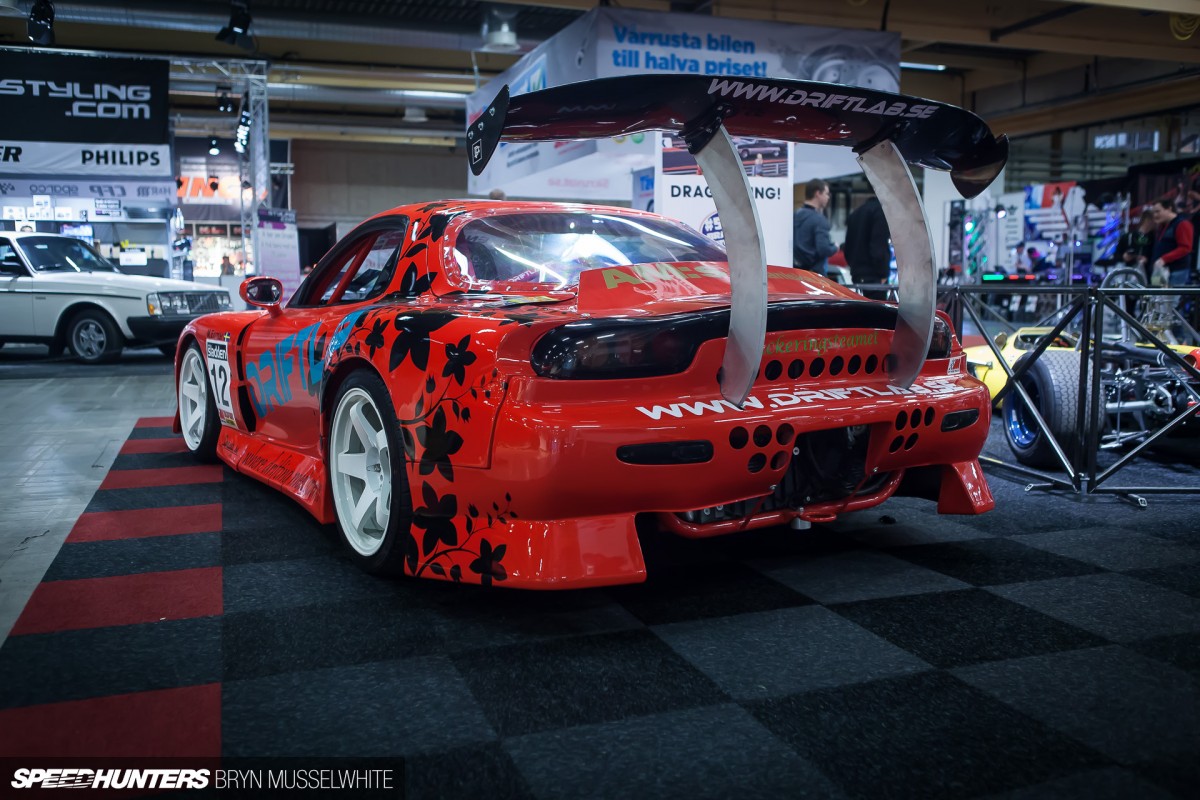 So what could top that then? Surely not an FD3S Mazda RX-7? Well yes, because for me, this is even more out-there in pure WTF? terms. As a base model it's so well-served by a myriad of engines – from the original rotary that our own Mad Mike holds dear, to SR and V8 swaps, the choice is wide and varied.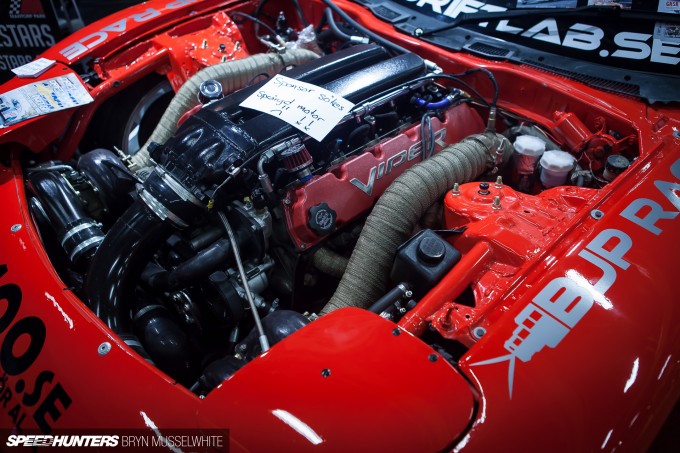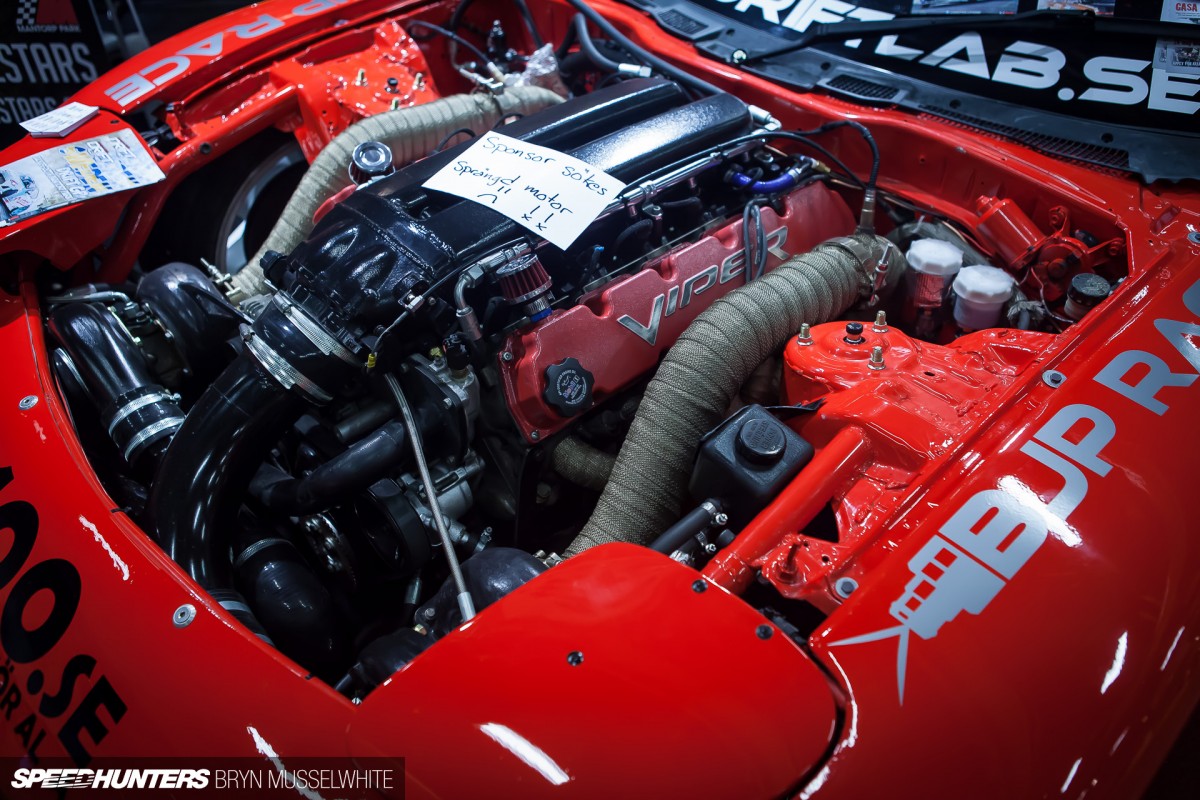 So what did Martin Enmar go for? A Viper V10 – 8.0L of American muscle from the Dodge of the same name.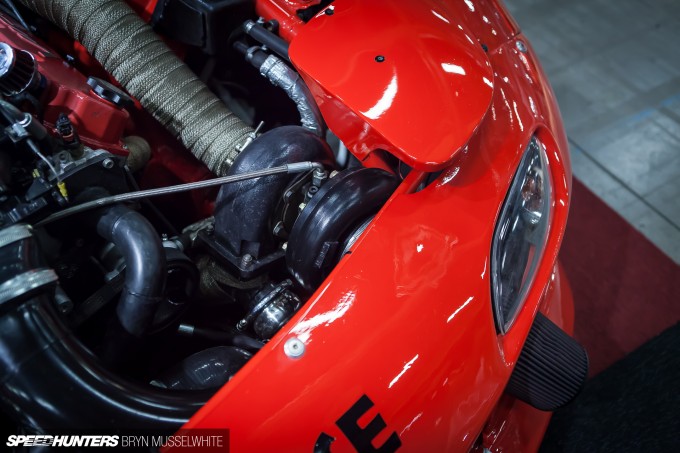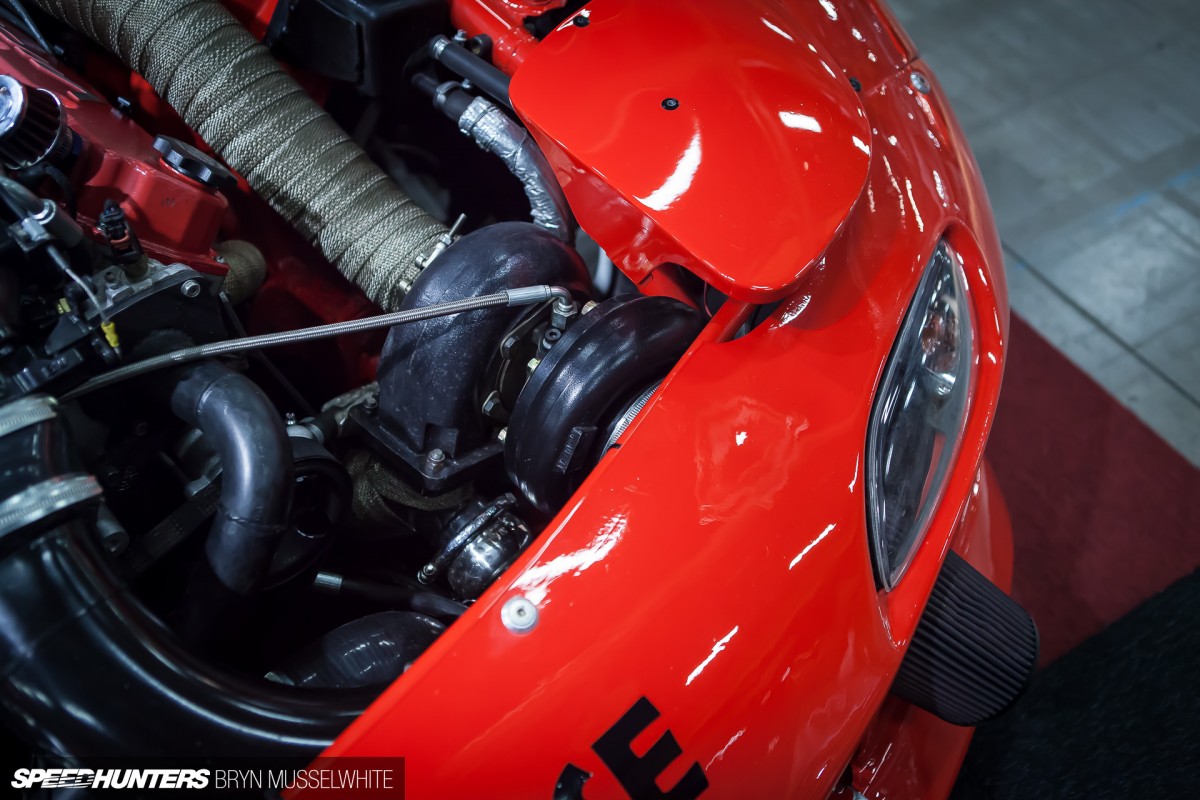 Except as you can see, that wasn't enough – so he bolted two turbos on to it for more power. As engines go, this is a mountain of horsepower. But it's also following a similar vein to all the other builds – a popular base vehicle (and a Passat) with an available engine and some forced induction mixed in for good measure. I know it might all still seem a little alien, but really it's not, as classified ads can reveal this sort of hardware if you know where to look. All of these have been rear-wheel drive too, which is another thing that's popular in this part of the world because it means you can make silly amounts of smoke whilst travelling very fast sideways.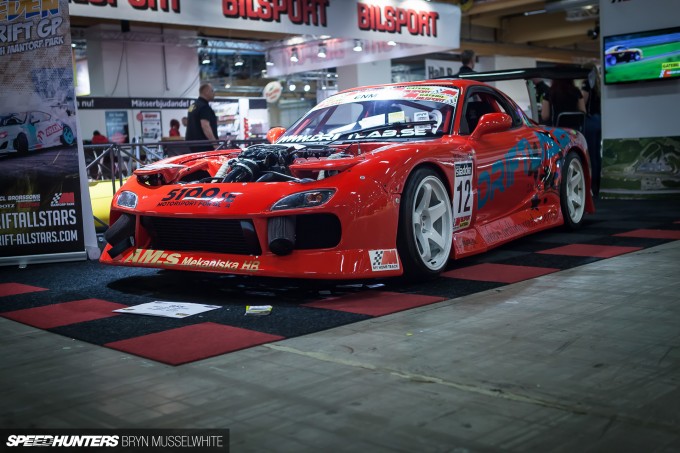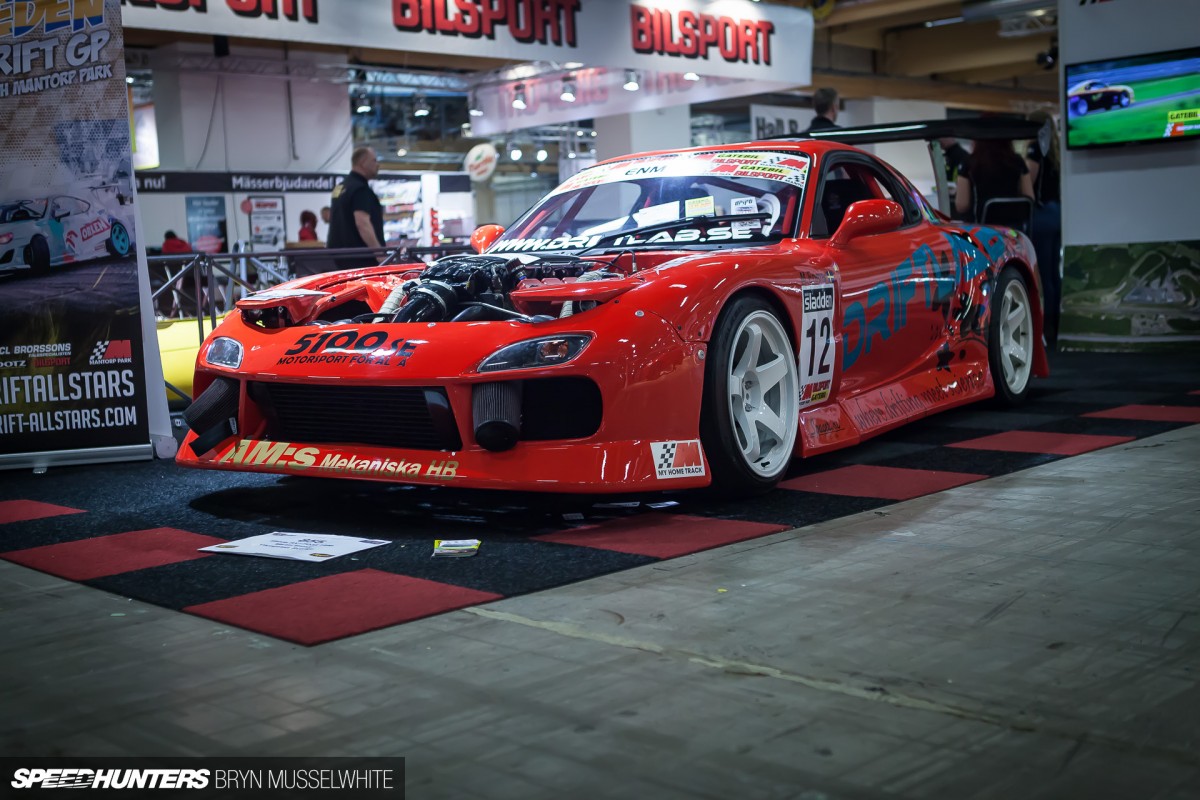 So if you take those three elements of body, engine and power adder and apply them to anything you like (or can get your hands on), judging by what I've seen you're guaranteed a good time. If you feel these builds are sacrilege and you got this far, then thank you for reading on as this is what our love of car culture is all about – doing our own thing. In Sweden this is just the tip of the iceberg though, and what stops us in our tracks is fairly ordinary around here.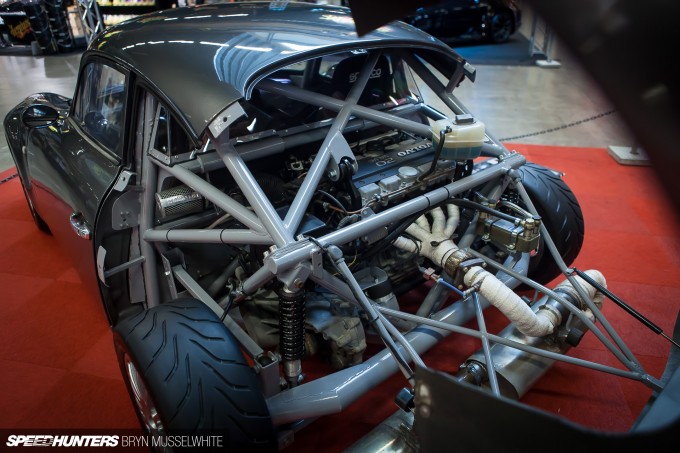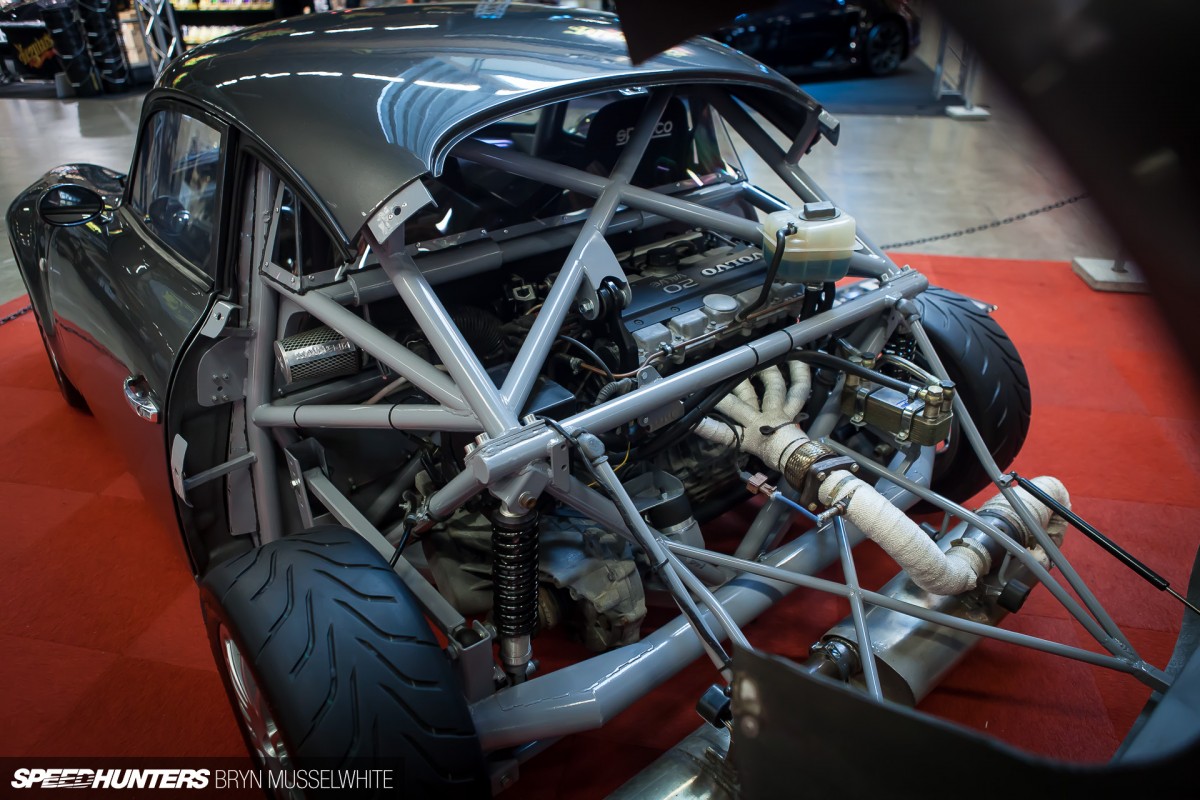 No, when the Swedish want to get inventive they do things like this: a Porsche 356 coupe replica with a mid-mounted, naturally aspirated 2.5-litre Volvo five-cylinder. Sound tame after what I've shown you? What if I told you the only thing that the builder Staffan Linden didn't do himself is paint it. Let me just clarify that – he designed and fabricated the spaceframe chassis, and completely made the Porsche replica body himself and everything else you see here from the suspension to the windows.
So the next time you think something you're contemplating is a little 'out there', ask yourself this – what would the Swedes do? Or the Finns, or the Norwegians…
Bryn Musselwhite
Instagram: speedhunters_Bryn
bryn@speedhunters.com