Wild to… less wild?
For a car that's followed the same formula for over 50 years, people sure have found a lot of different ways to build a 911. Last week we saw hundreds of them at the California Festival of Speed, and thought it the perfect opportunity for a five-up spotlight feature – Porsche-style.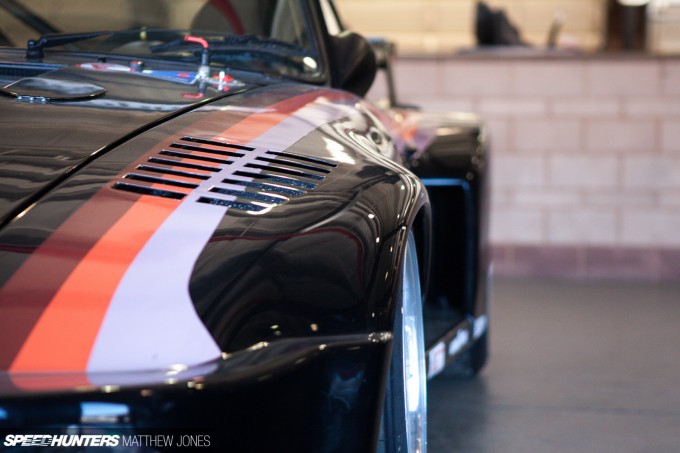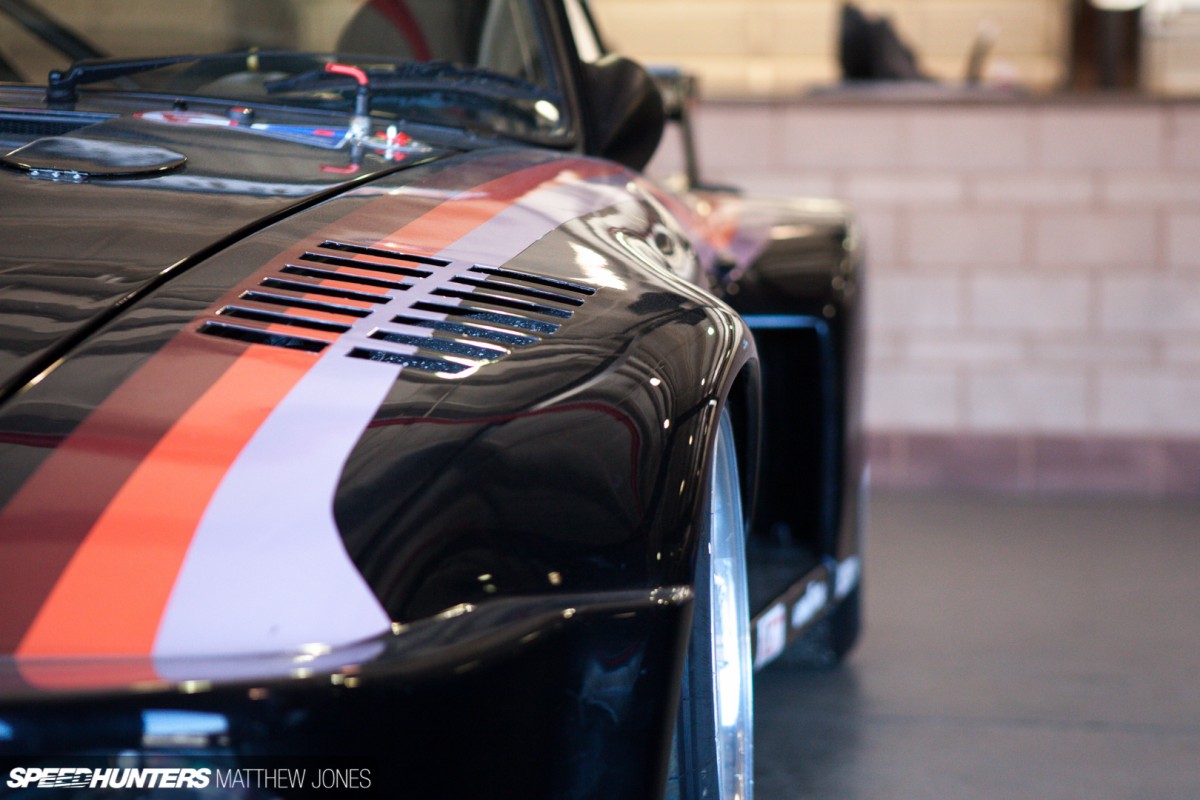 We'll start with the hardcore – an Interscope 935. Seen here in time-capsule condition, the 935 was Porsche's factory Group 5 racing effort – and it worked, winning at Le Mans, Daytona and the Nürburgring to name a few. In short, the 935 was the car that dominated in the late '70s and early '80s.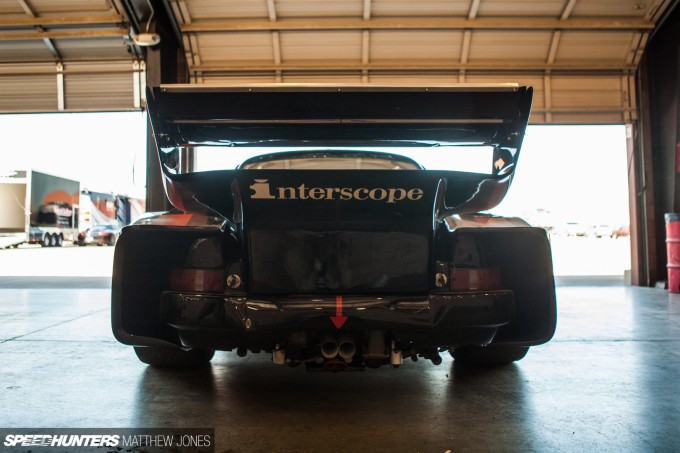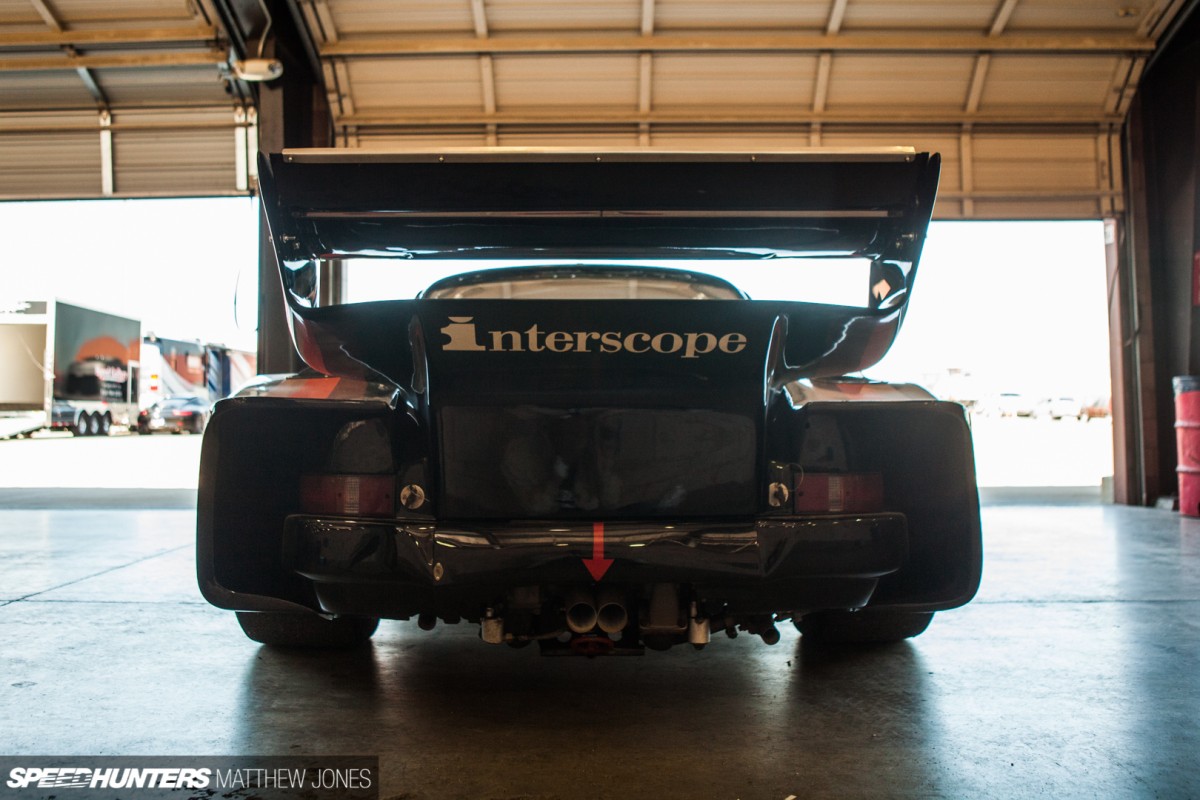 Under all the massive bodywork it was still based on the 911 Turbo. The old, oversized turbocharger lagged, but can you imagine the reward of fireball-spitting boost once it spooled?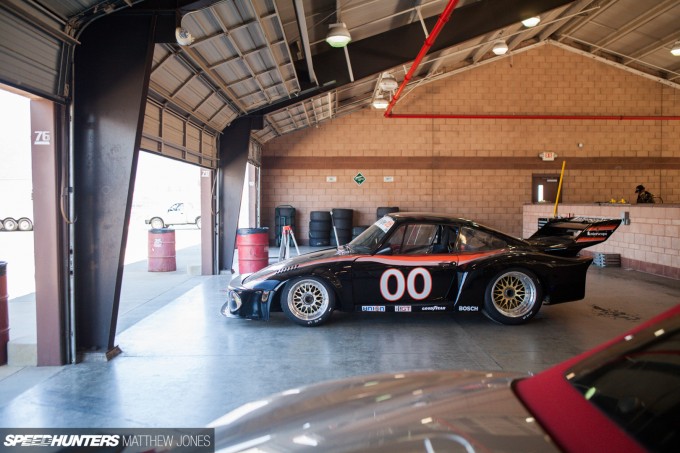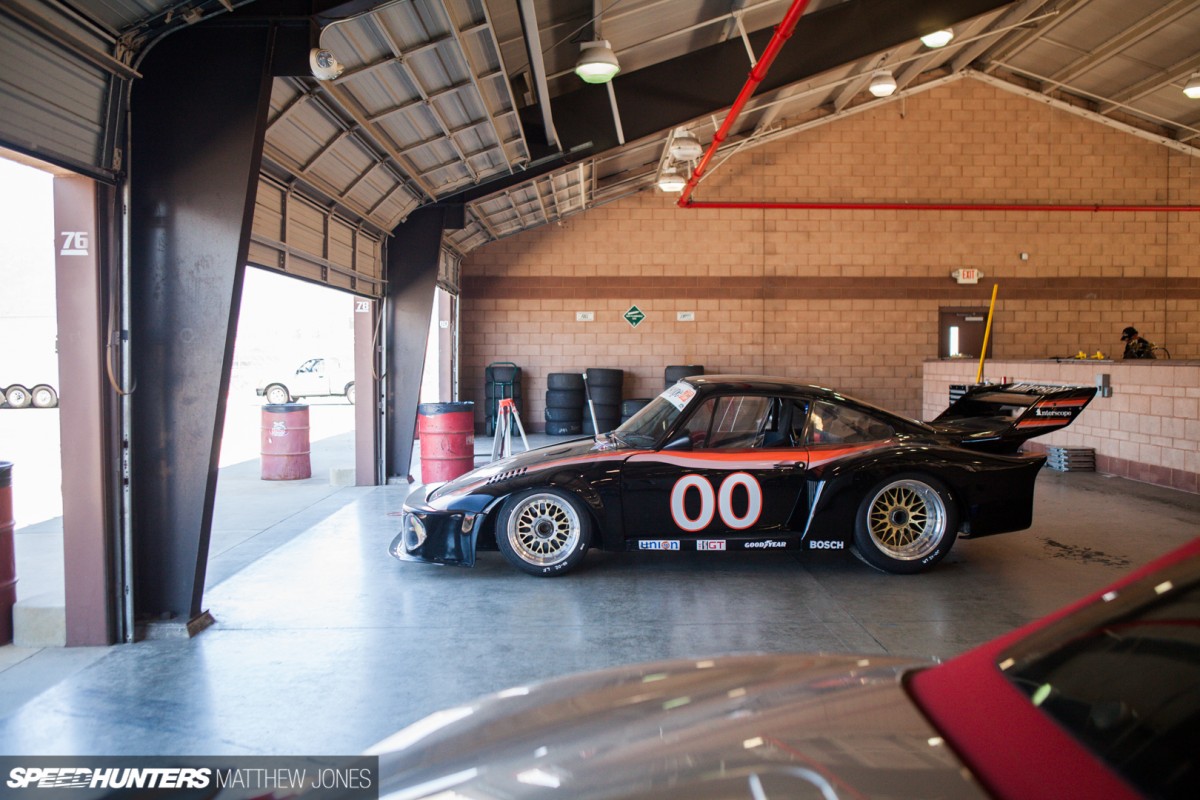 My favorite part of a 935 is the familiar 911 greenhouse popping out of the ridiculously wide body.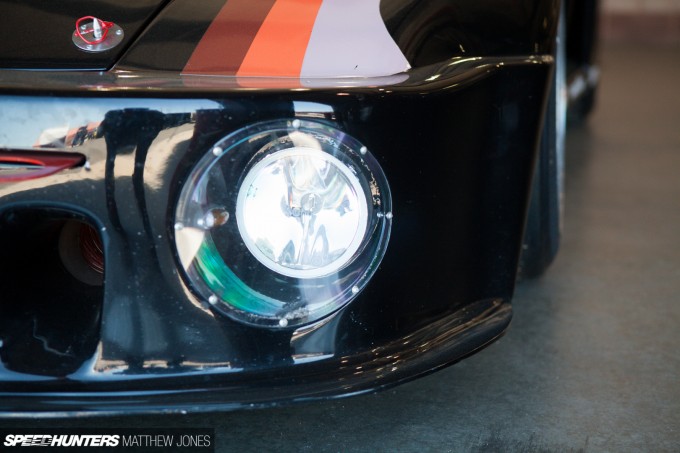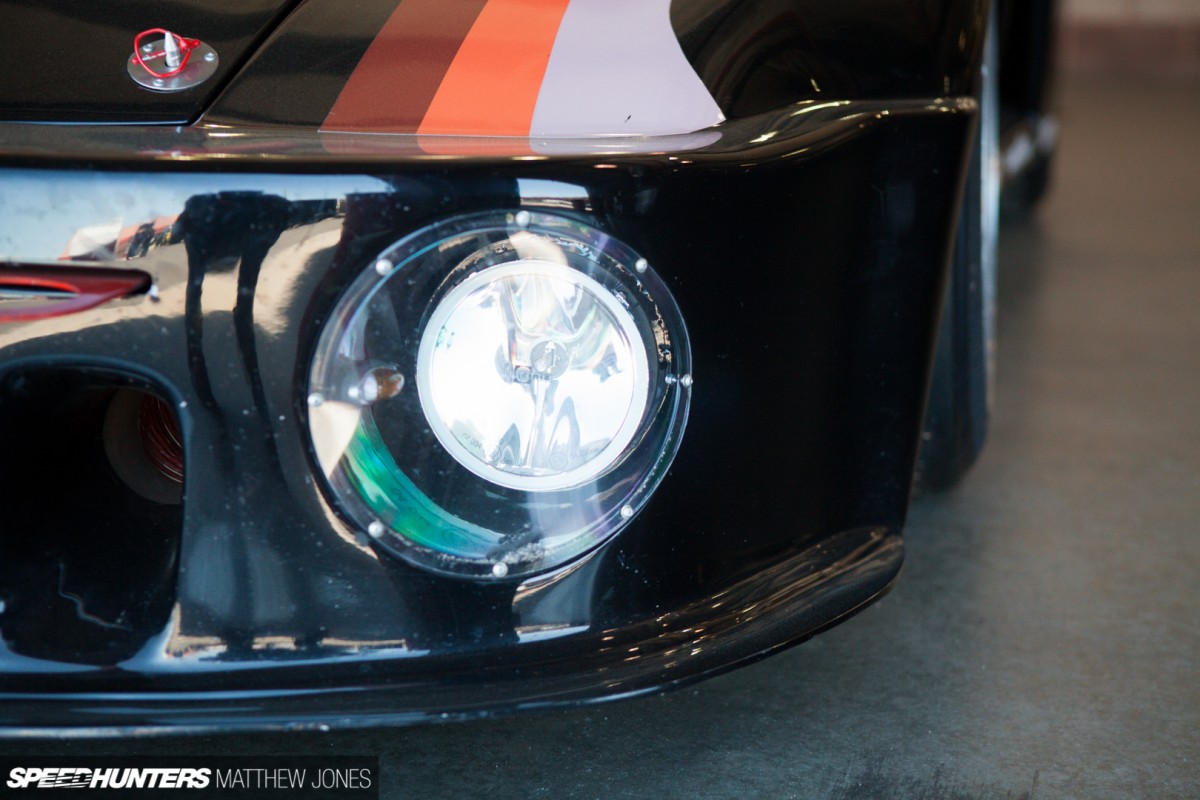 Of course, the slant-nose is iconic, relocating the headlights into the front bumper for more slippery aero. Check out the brake cooling duct right next to to the headlight too.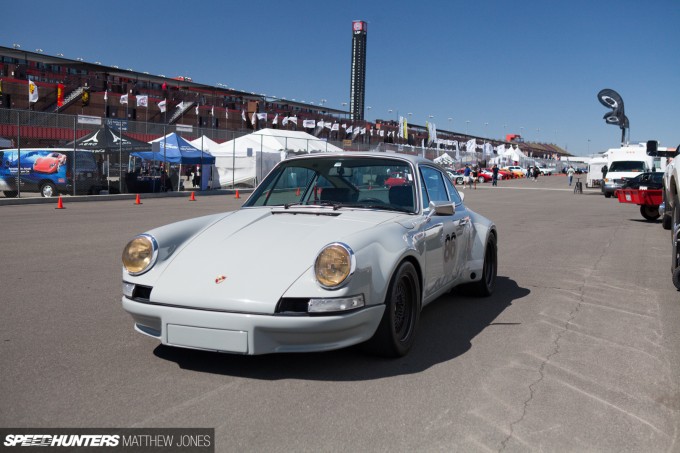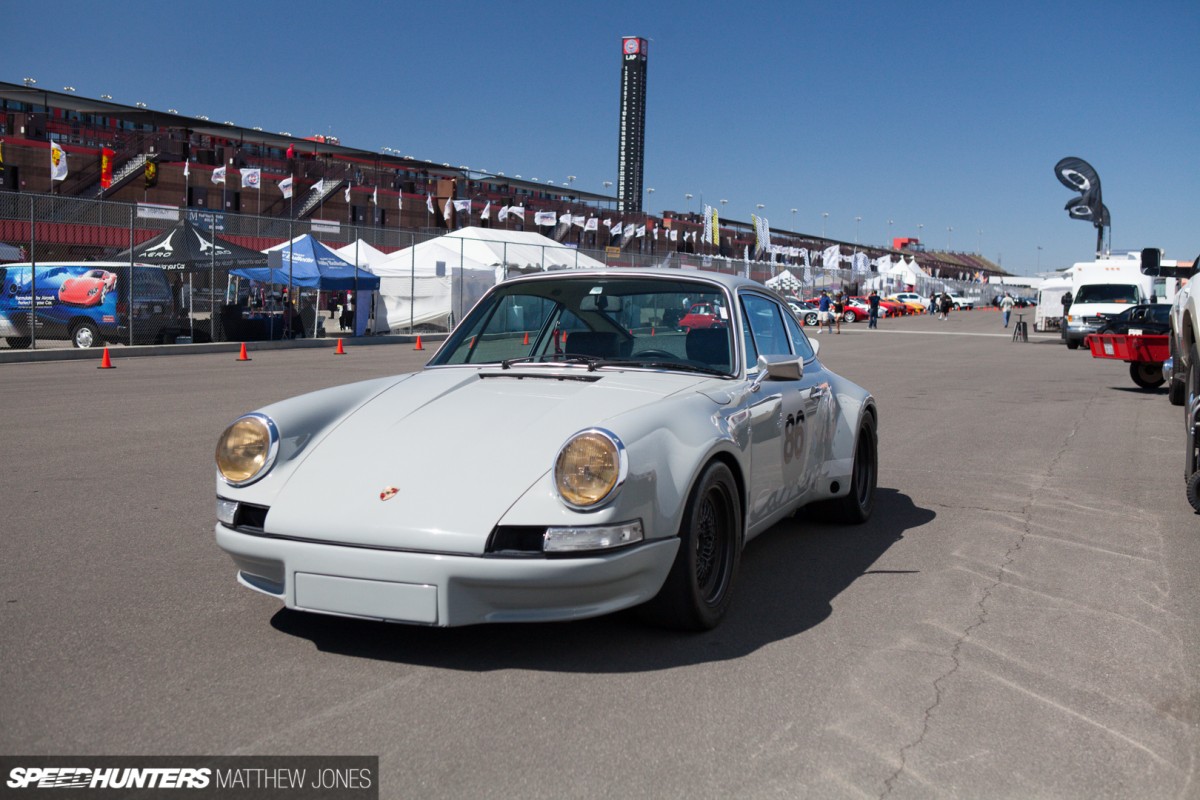 Isn't it funny how a 935 can make an RSR restomod look tame by comparison? To be honest, it was simply the color scheme that drew me to this one, but after some research I found the owner, Michael O'Neal, and his build thread. That was where I learned of all the hours he has poured into his build, performing nearly all of the work himself and even swapping in a Euro-spec Carrera 3.0-liter engine.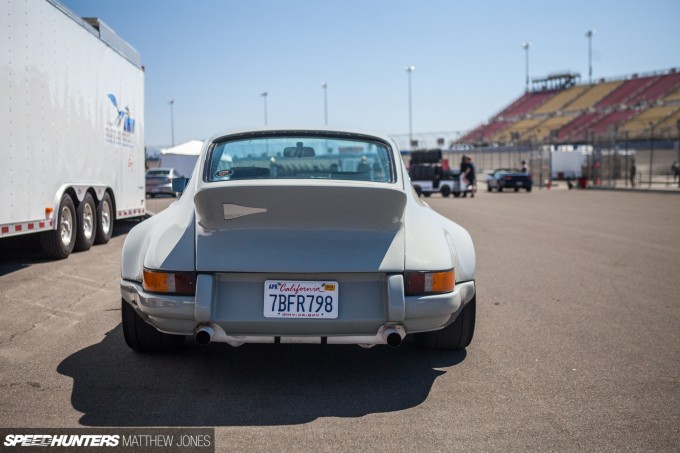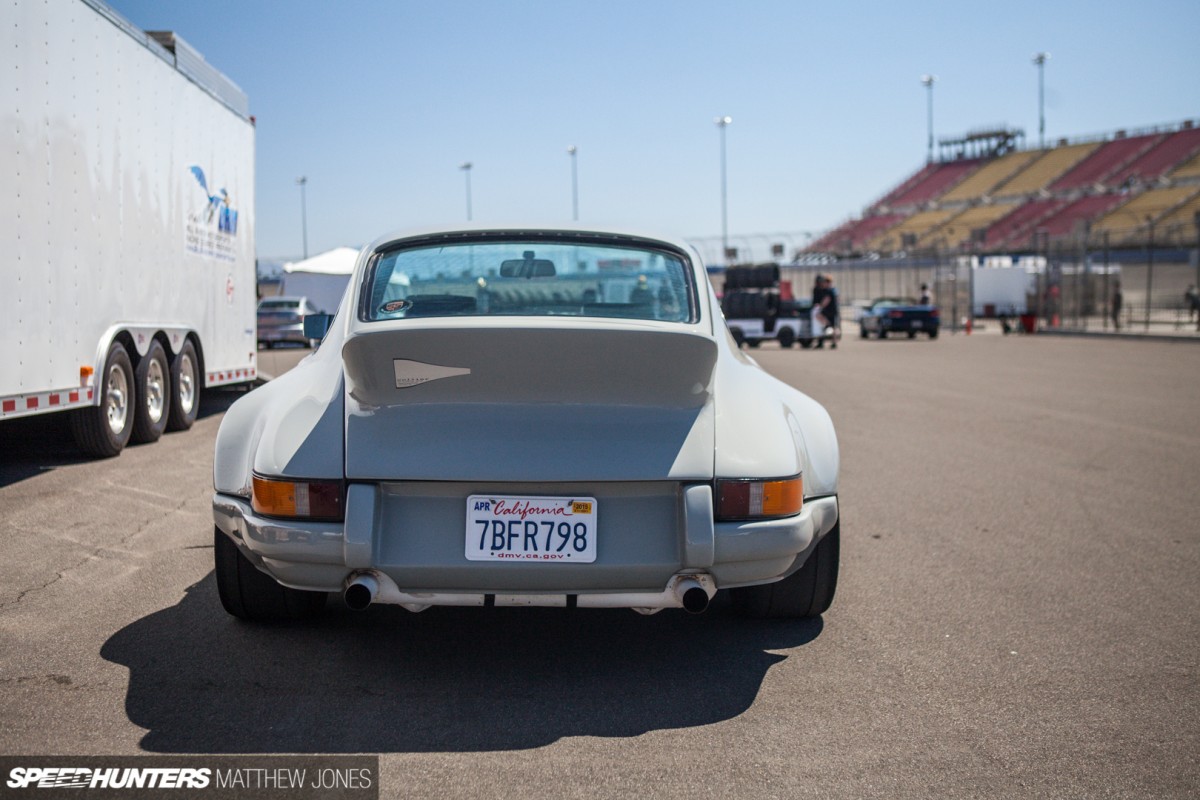 Michael literally found his '69 in a field before starting a four year, 2000-hour metamorphosis from the Polo Red rustbucket it once was. Obviously he's added bulging RSR flares and painted it a custom shade of grey. My favorite bit is the RSR conversion he performed on the stock muffler, complete with suspension strut dust covers as tailpipes. This is my kind of build!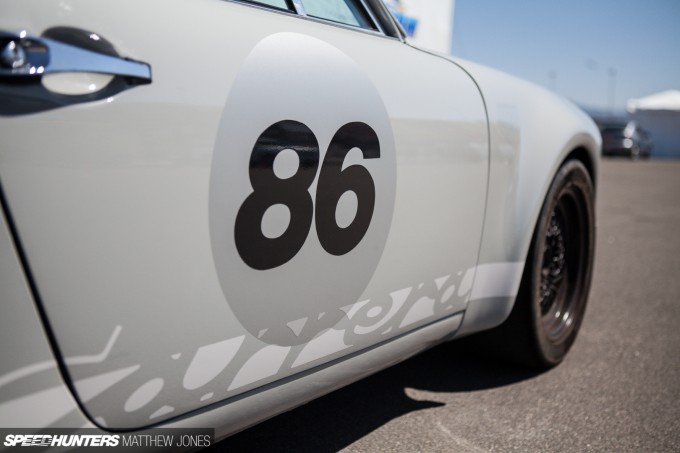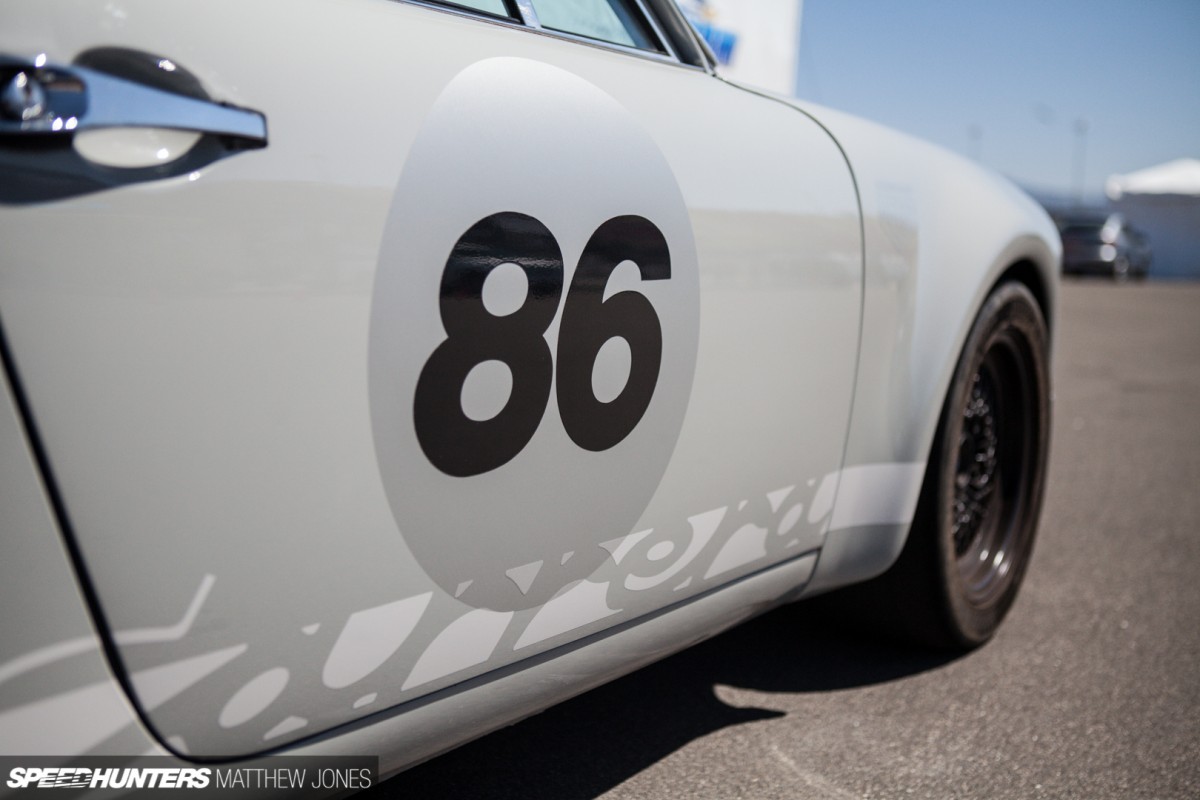 Michael spent hours in the paint shop poring over colour chips, and just as he was about to leave he saw this – a simple 50% neutral grey, and fell in love. He went with a ghosted effect on the Carrera graphics, then found a frosted glass-look film to create the meatball under the number 86. He was also fortunate to secure his favorite number with the local Porsche club, as most of the two digit numbers are long gone.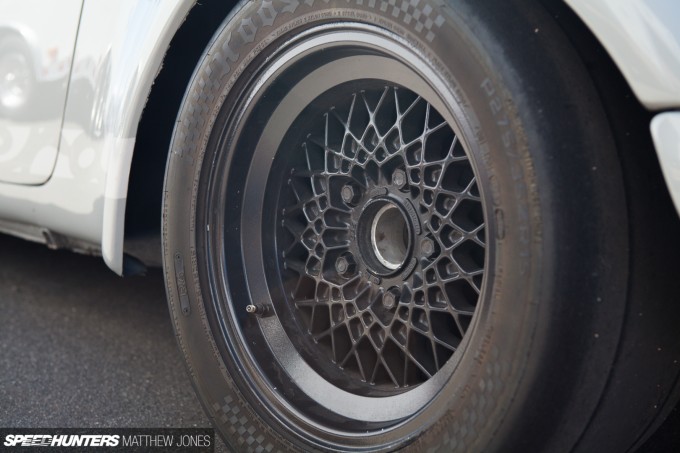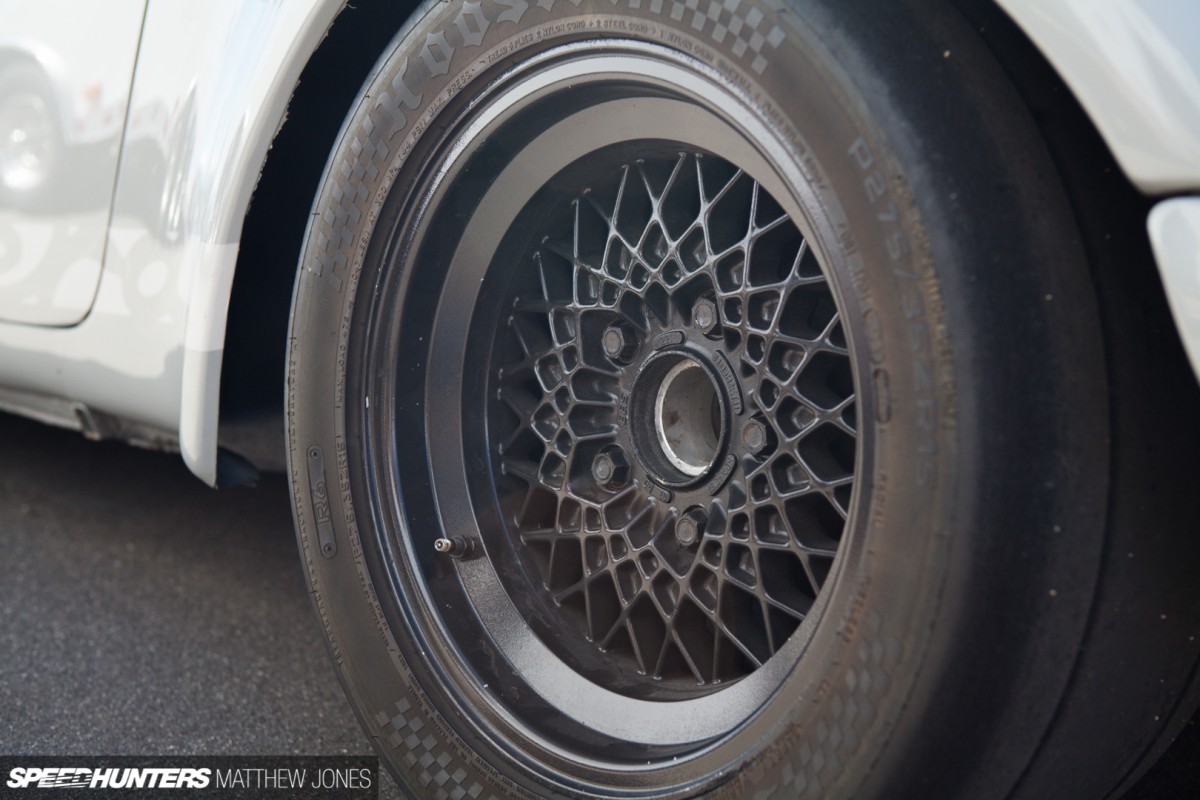 For now Michael runs BBS mesh wheels with spacers until he decides which custom wheels to throw his wallet at. The Hoosier race rubber stays on the car for the street too.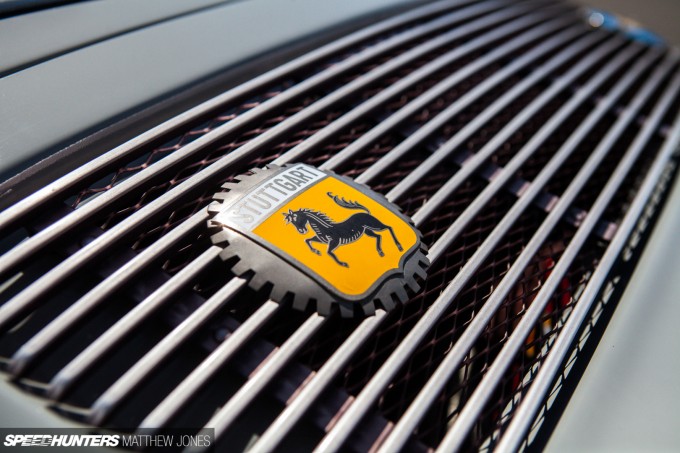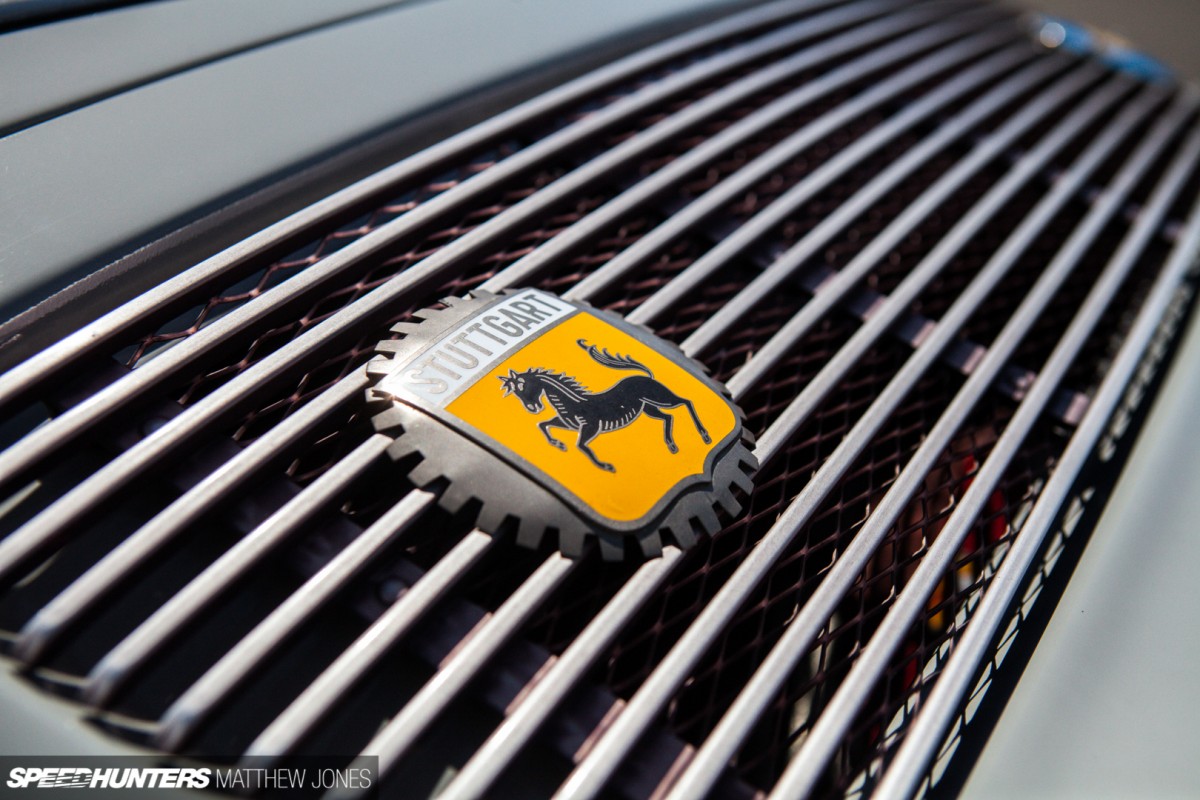 This Stuttgart badge was on the car when Michael found it, and it made a nice little memento to place back on the car once complete. A lot can change in life during a full-blown build like this one, and in Michael's case his parents both passed away. As a way to remember them he mixed their ashes into the primer coat so they will always be nearby.
A monster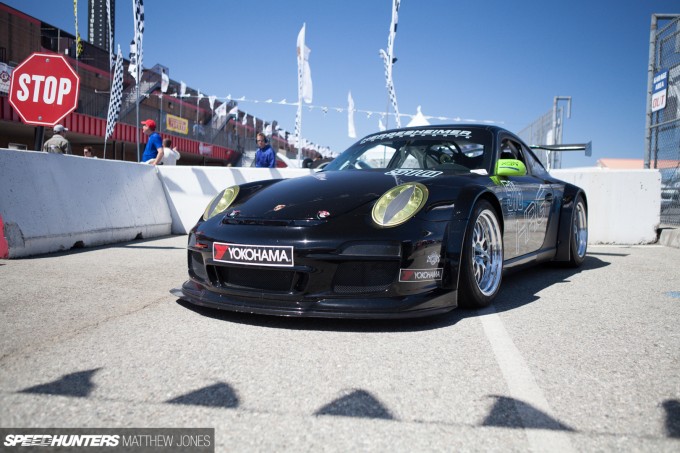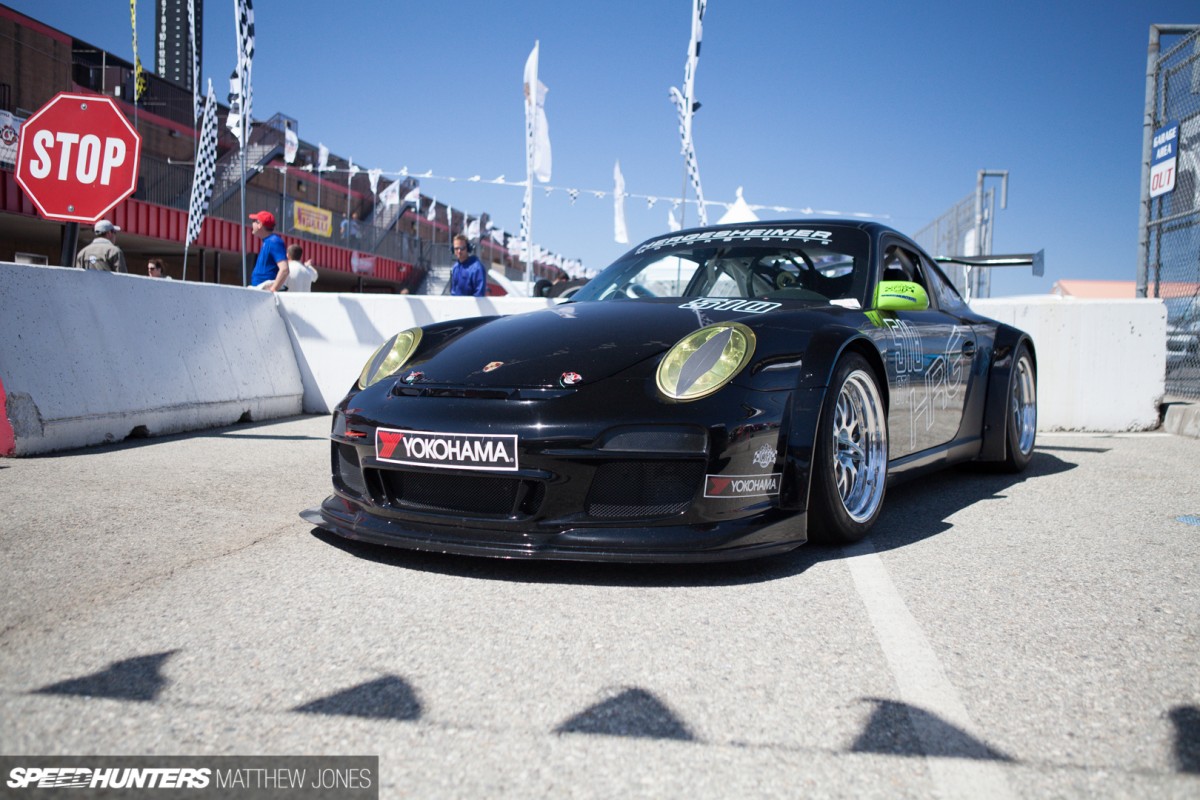 Next up it's the HRG GT3 4.0L Cup; owned and driven by Kevin Wilson in the Porsche Owners Club Cup Racing Series along with co-driver and coach Eric Oviatt. It started life as a 2009 GT3 Cup car and was run in several series before being converted to a 4.0-liter for competition in the GT1 class.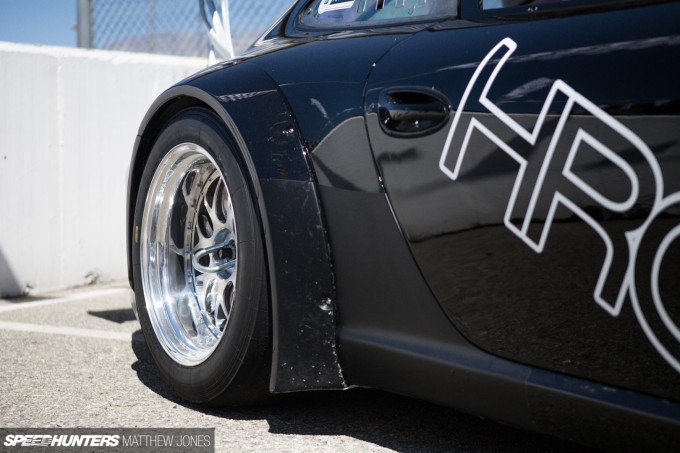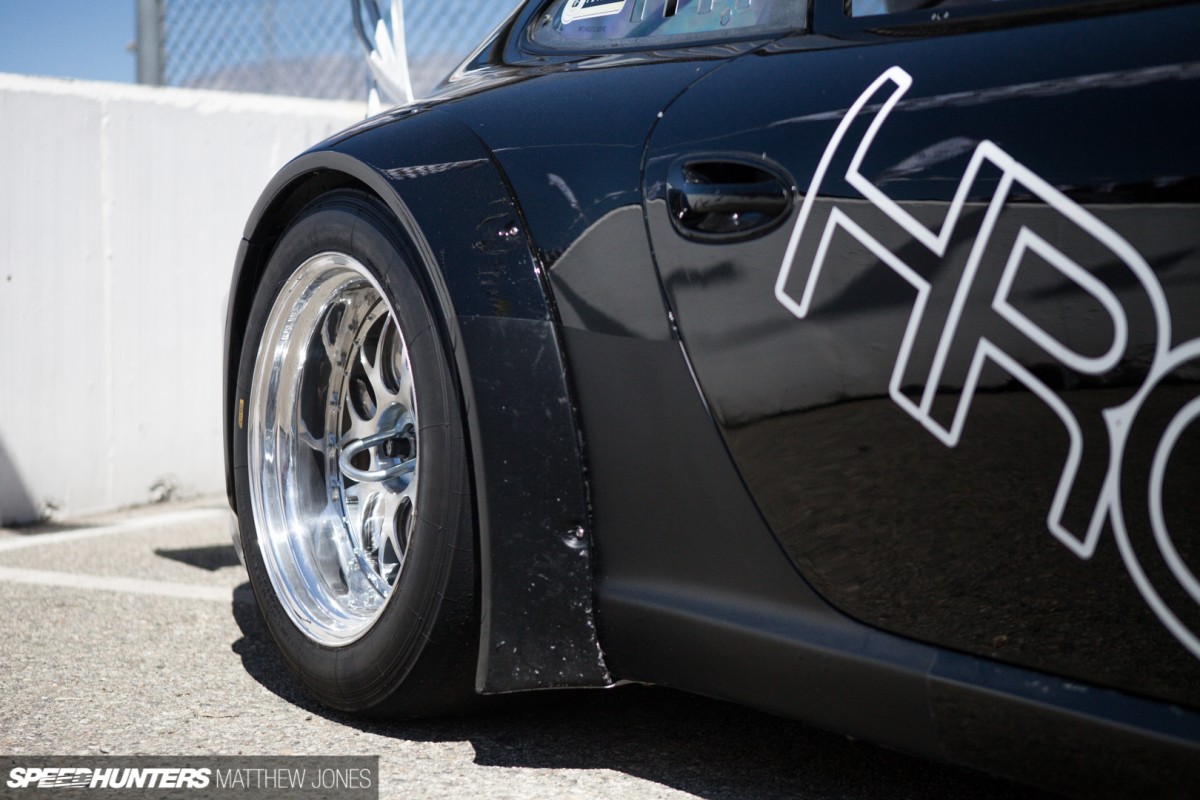 The carbon fiber GT3R bodywork was completed by Getty Design, somehow making a wide GT3 even wider still.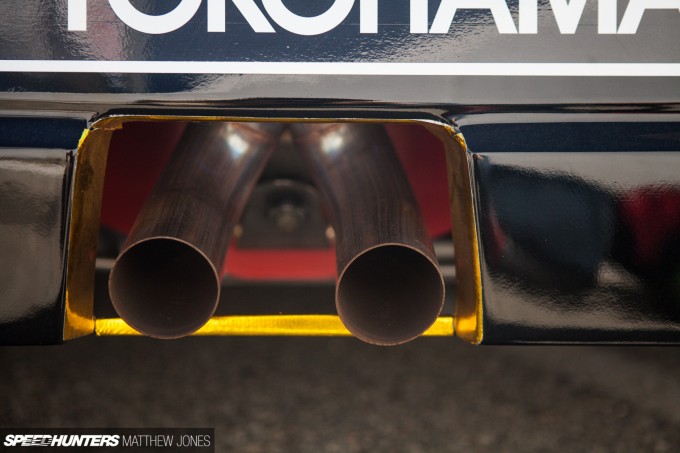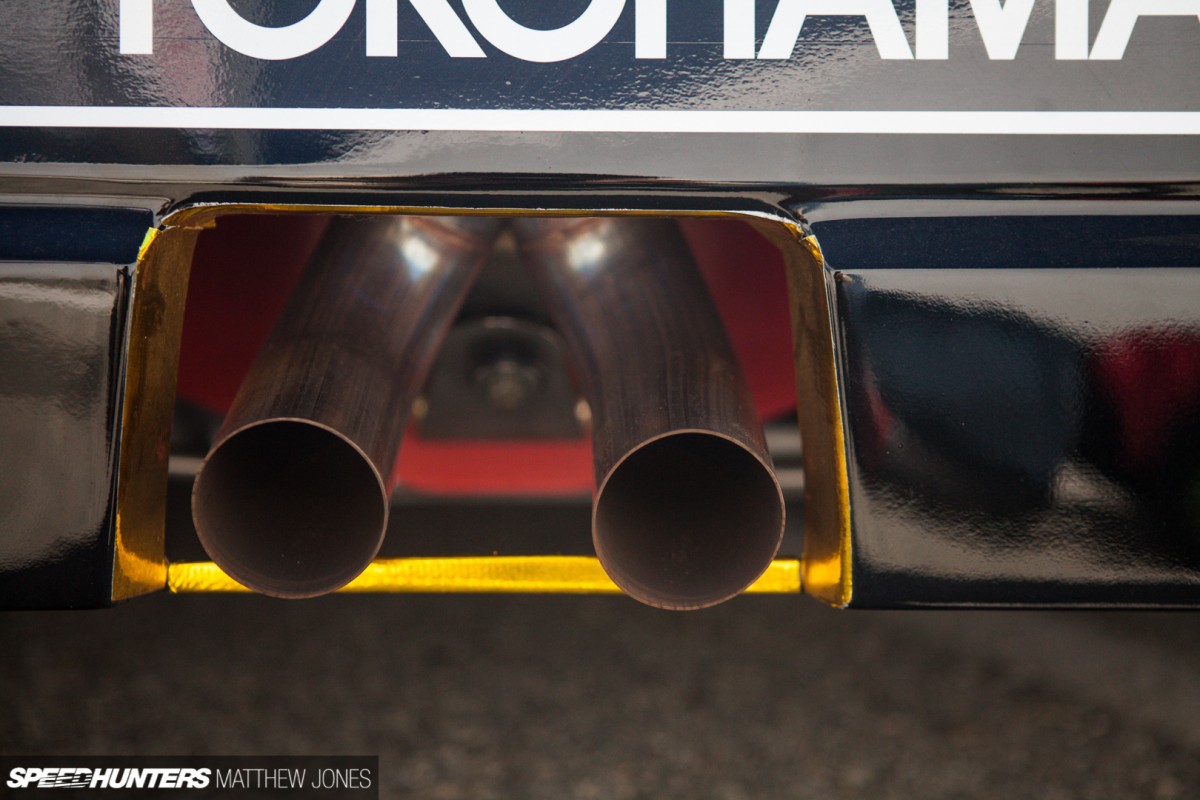 A Porsche Motorsport flat-six barks over 500 horsepower through an HRG GT3 Cup exhaust system. Isn't that the most purposeful looking exhaust you've ever seen? All go, no show.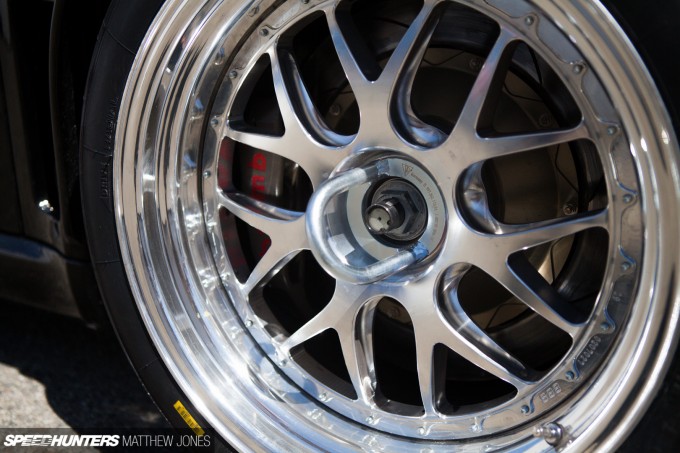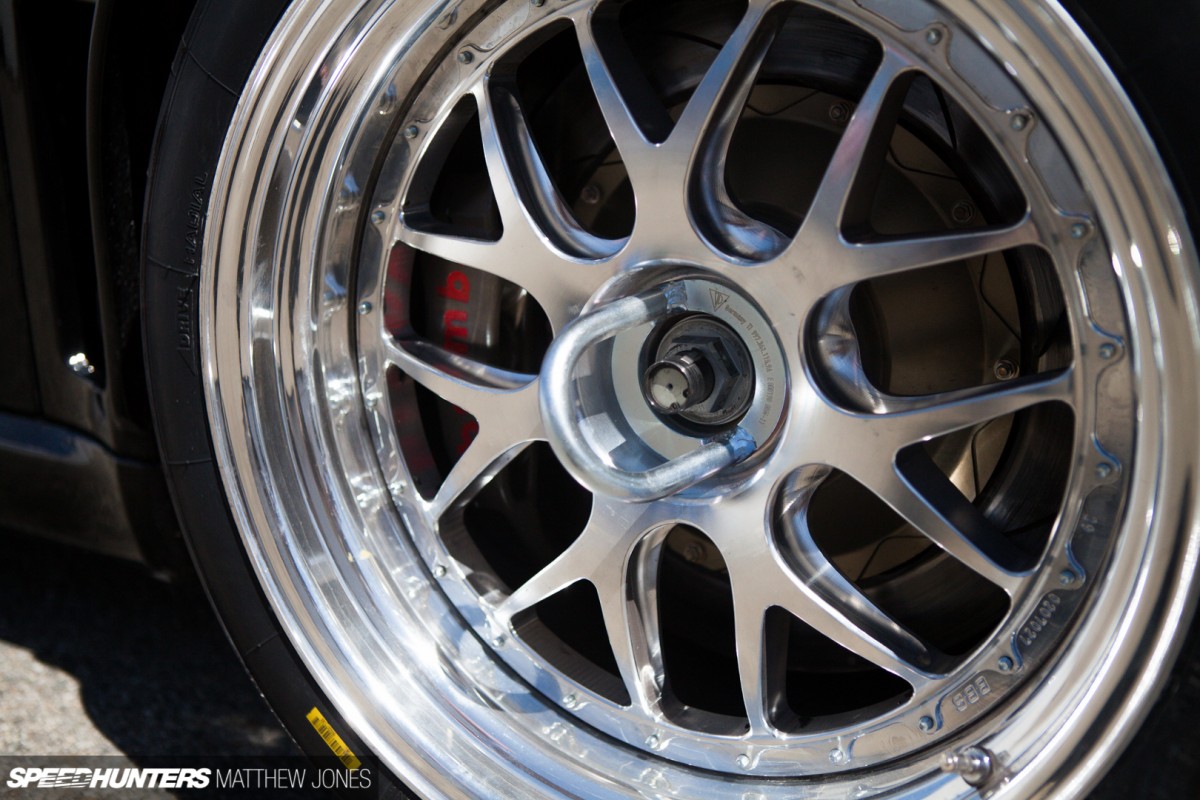 Those BBS centerlock wheels are 18×11 inches up front, and a massive 13 inches wide in the rear. There's also a Brembo Grand-Am brake package hiding inside.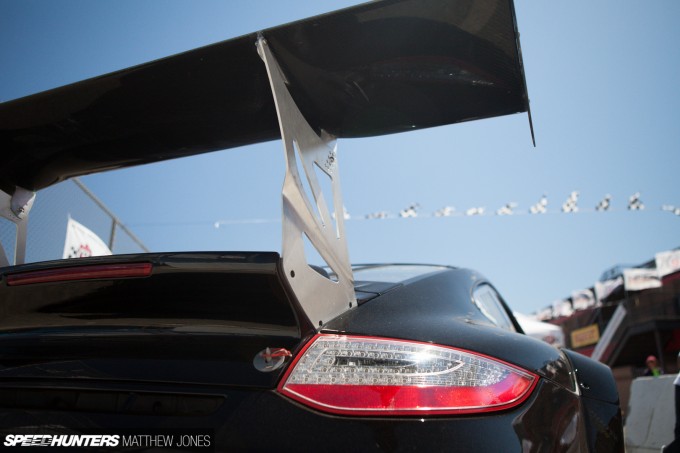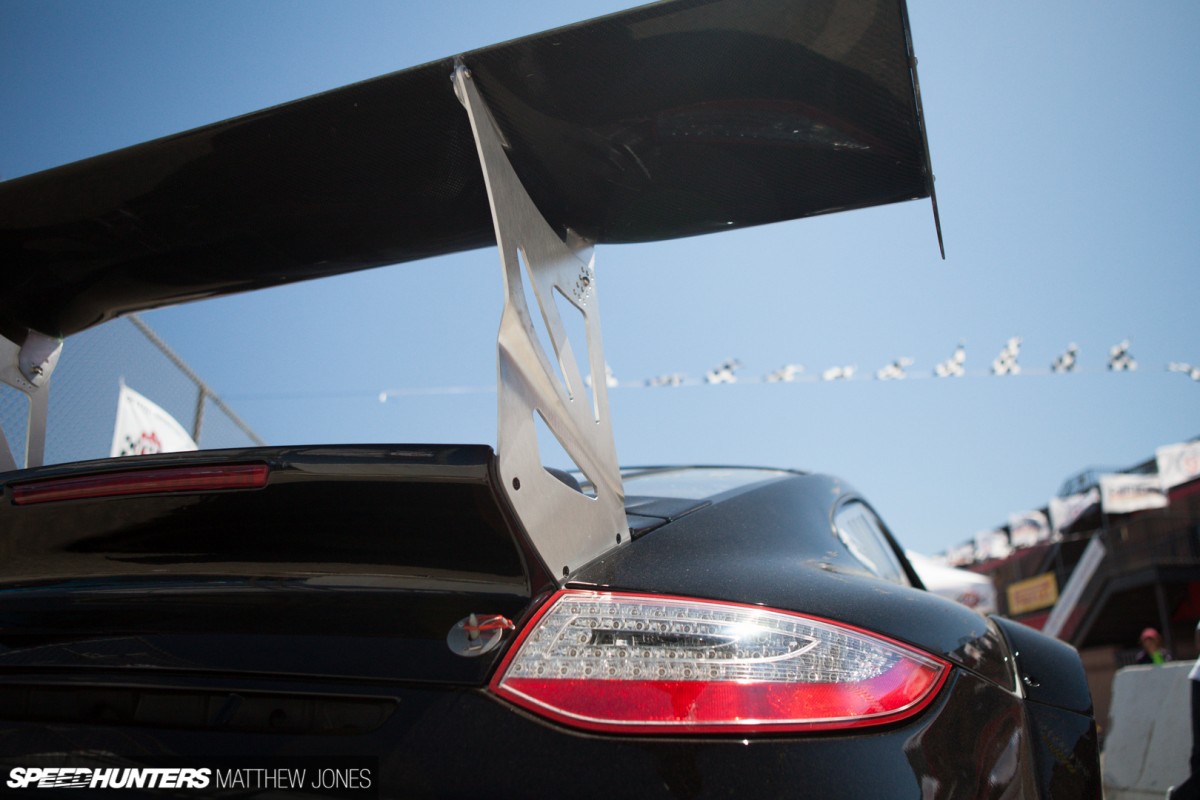 The next stop will be the Porsche Owners Club's 22nd annual 'Tribute to Le Mans' – a day-into-night endurance race at Willow Springs International Raceway.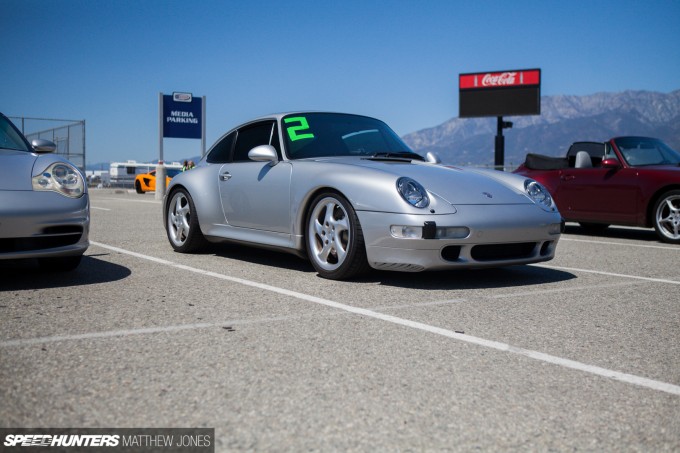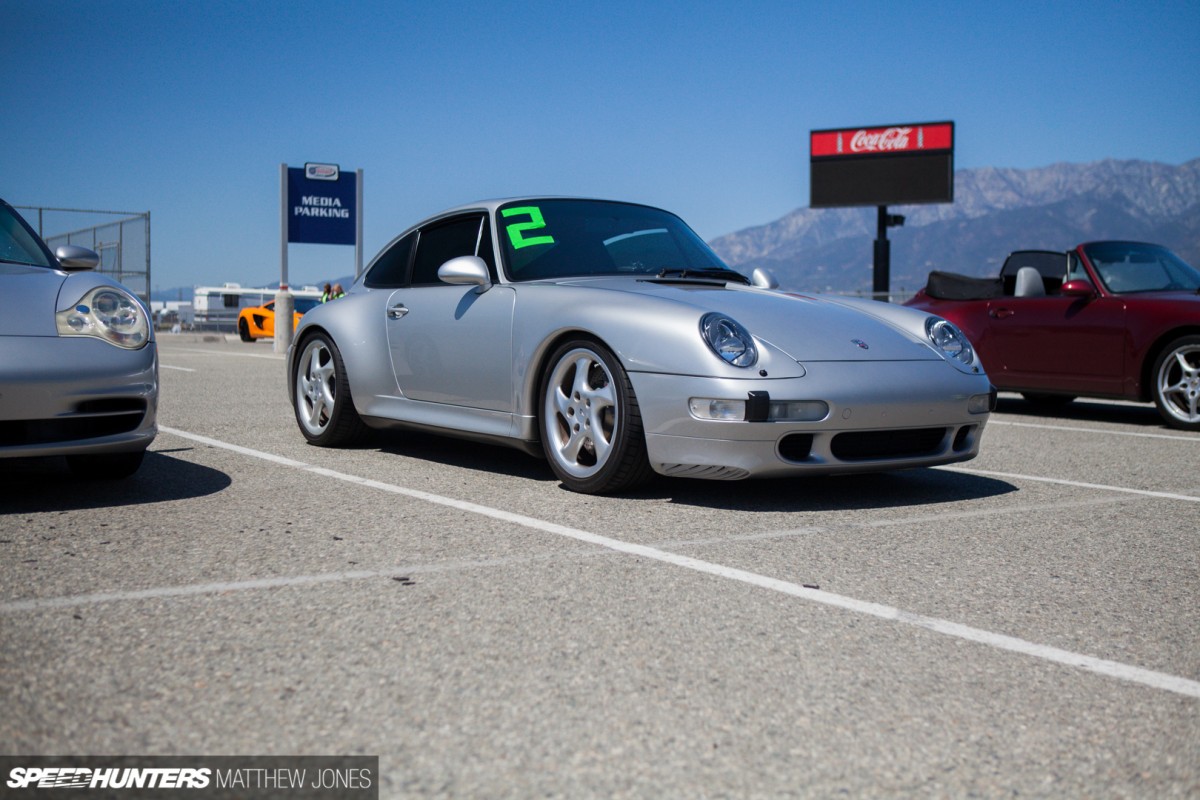 If the RSR clone we saw earlier seemed tame to you, then you're probably wondering how this Carrera 4S got here. But that's precisely why we've included it – to show the wide range with which owners choose to modify and use their 911s.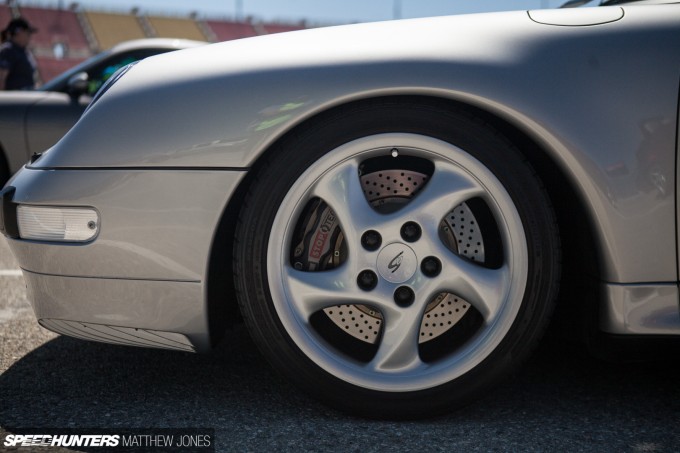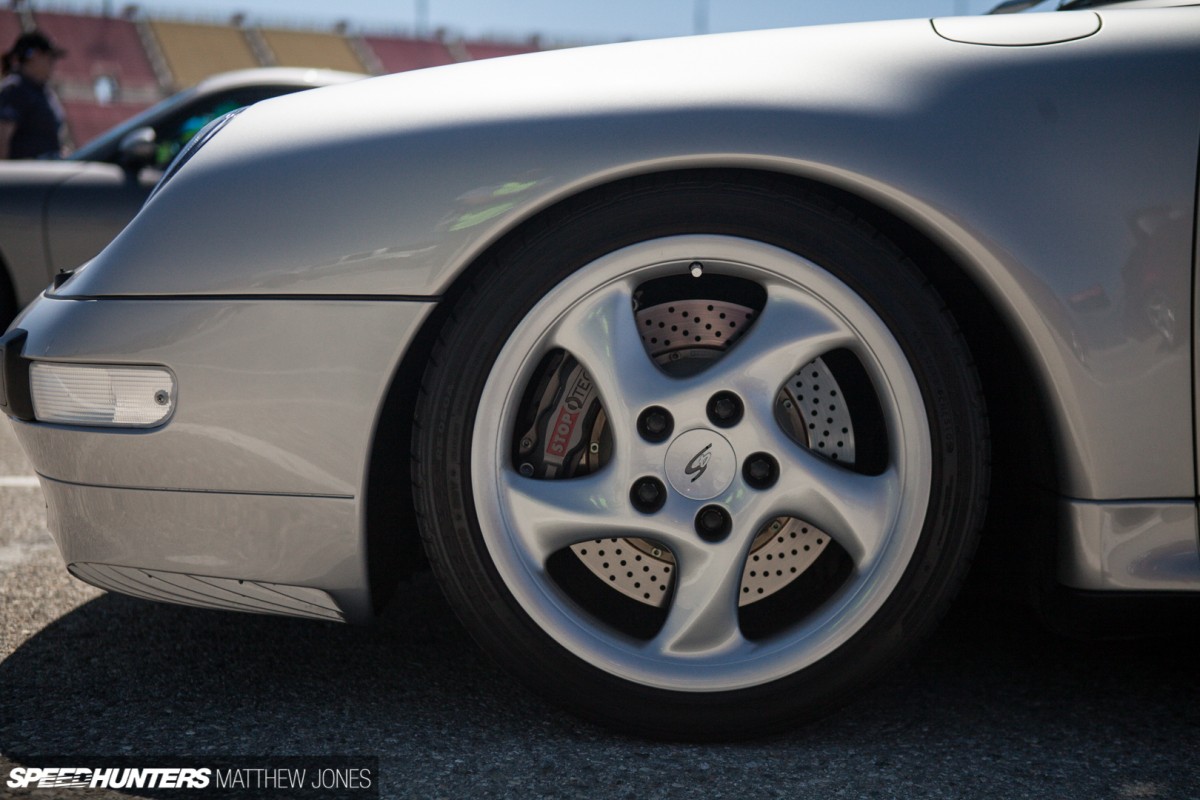 Roger Lubeck works for StopTech High Performance Brake Systems, so of course his car has a full set. You might notice the dropped ride height too, courtesy of a European spec H&R/Bilstein combo.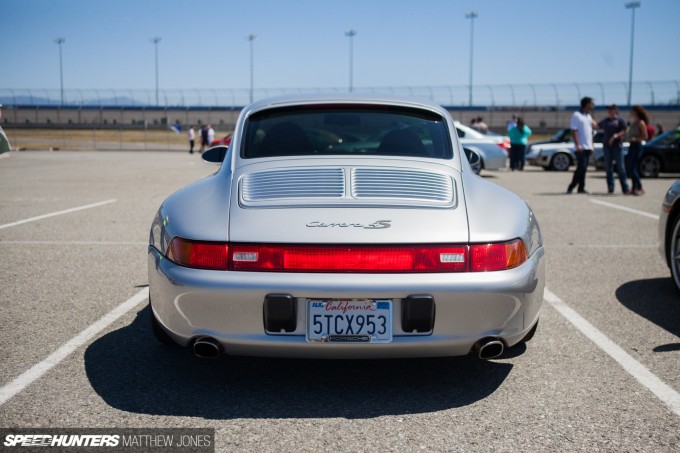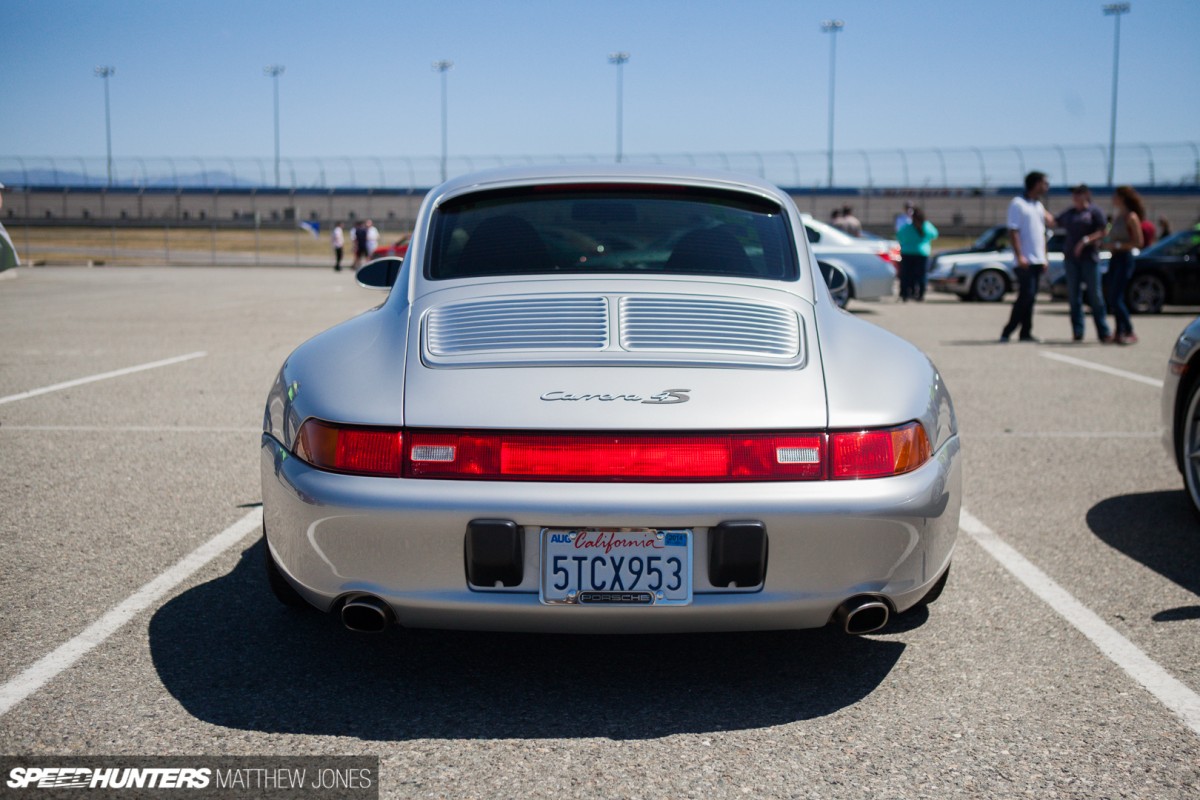 Roger's 993 is as much about what he didn't need to do in order to enjoy his super-clean Porsche on a track day. Unlike the '69 RSR conversion, his car already came with wider rear fenders.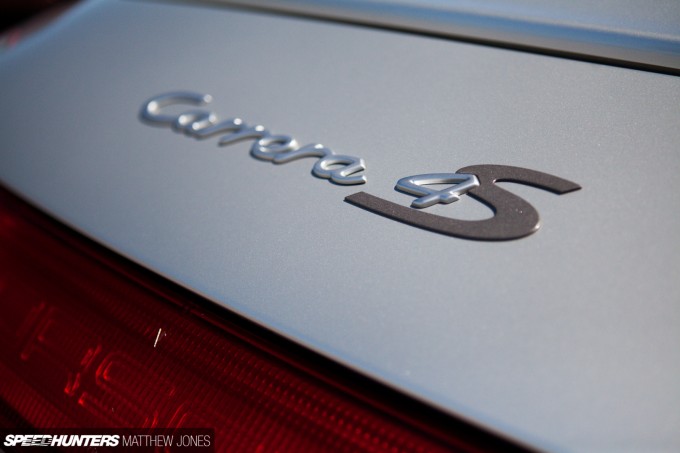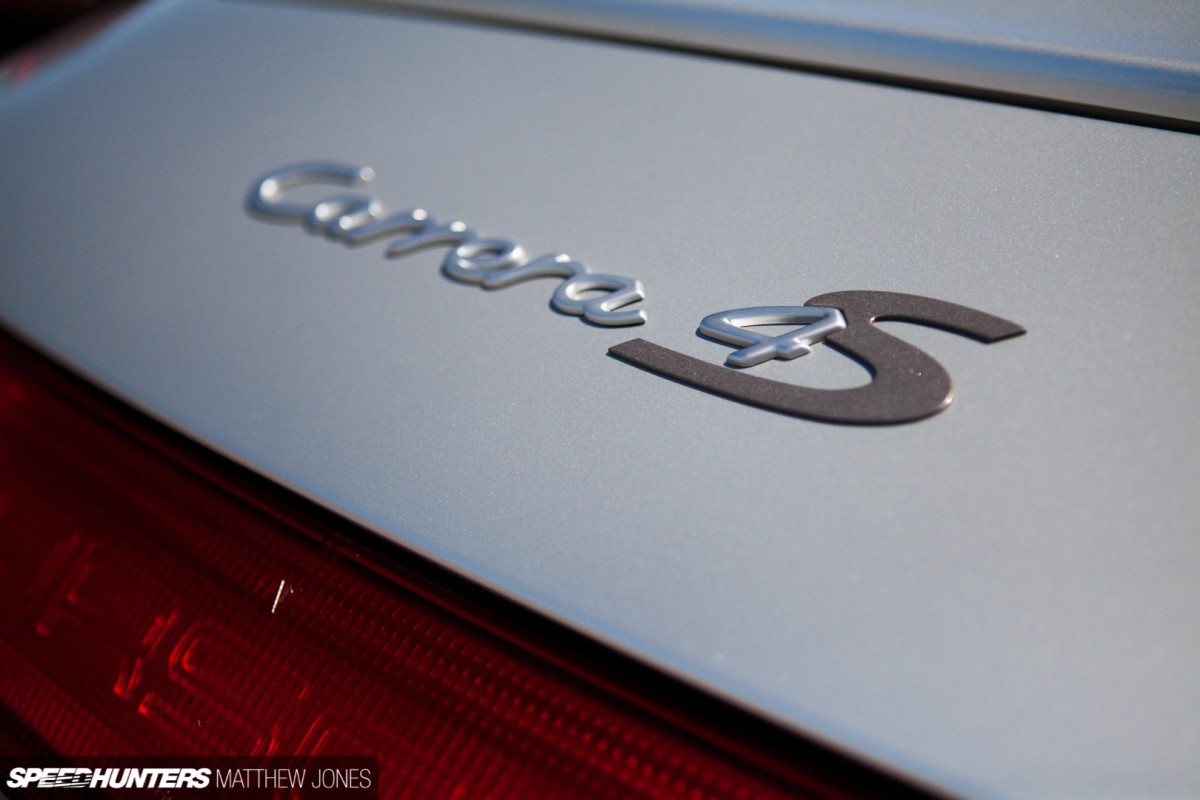 The Carrera 4S got a 3.6-liter NA motor, but kept the wider body shell and four-wheel drive system from the Turbo model. There's not much left to upgrade when the factory's already done it for you.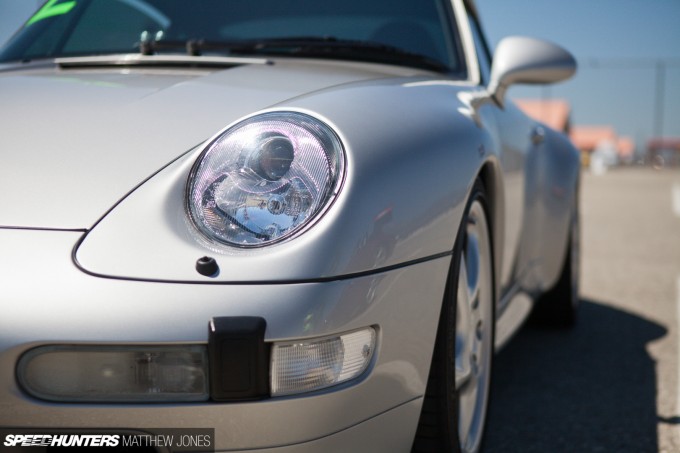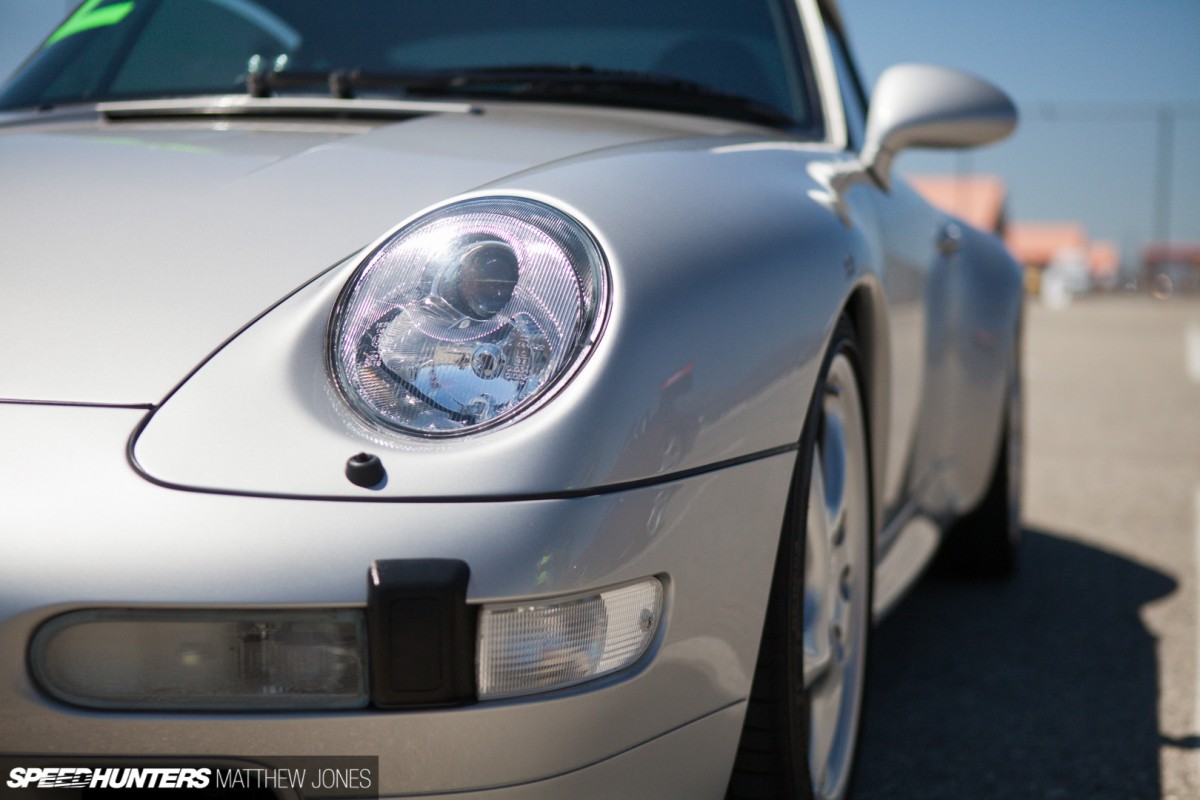 Besides just being a beautiful example, I wanted to include Roger's car because the 993 was also the end of the aircooled era, when many say Porsche got things exactly right.
A Cup car like no other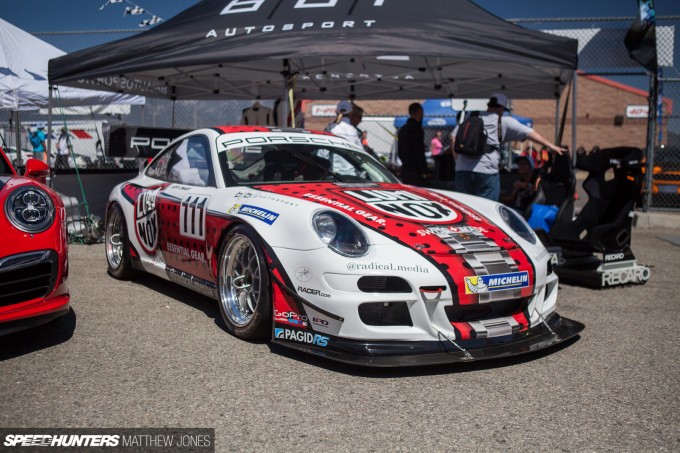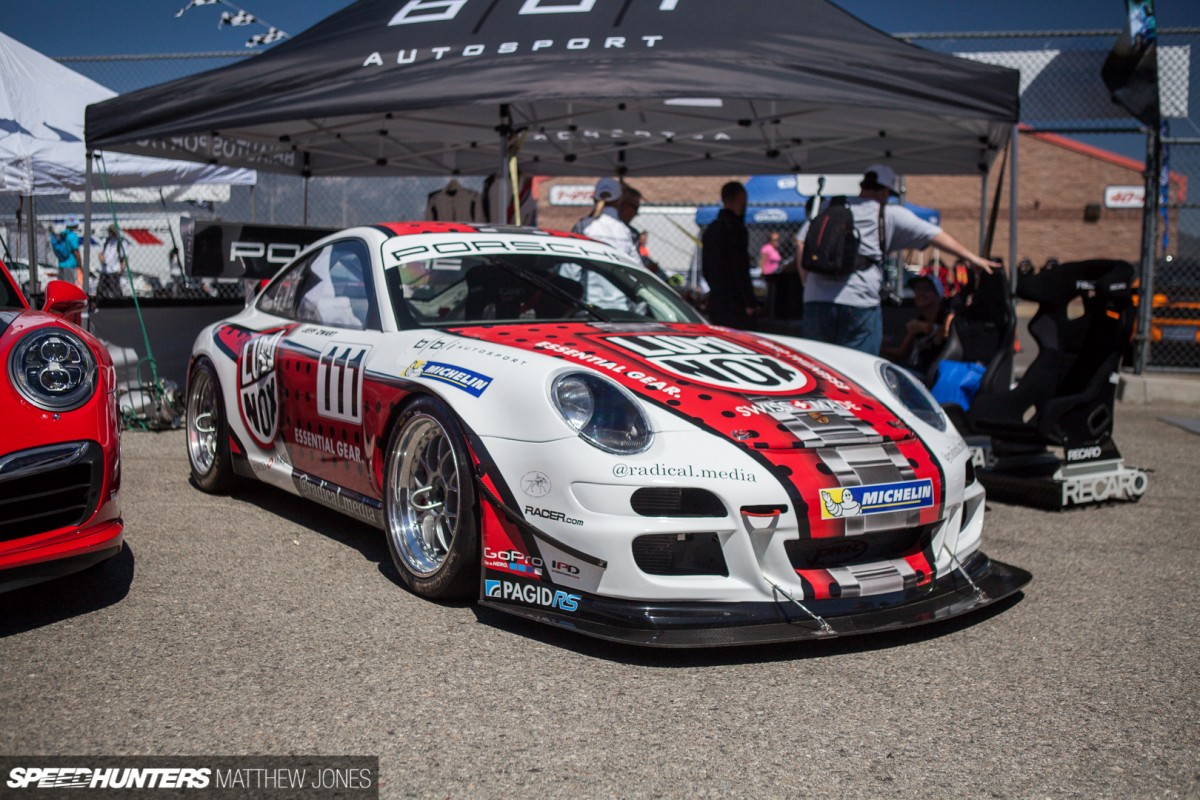 If you've seen this car before then you already know that it's a unique twist on a GT3 Cup car. That's because Jeff Zwarts' car has been built specifically to run Pikes Peak, and it's no stranger to Speedhunters.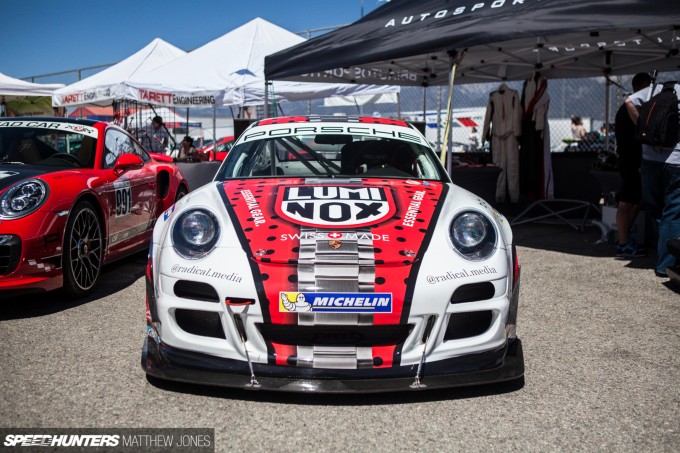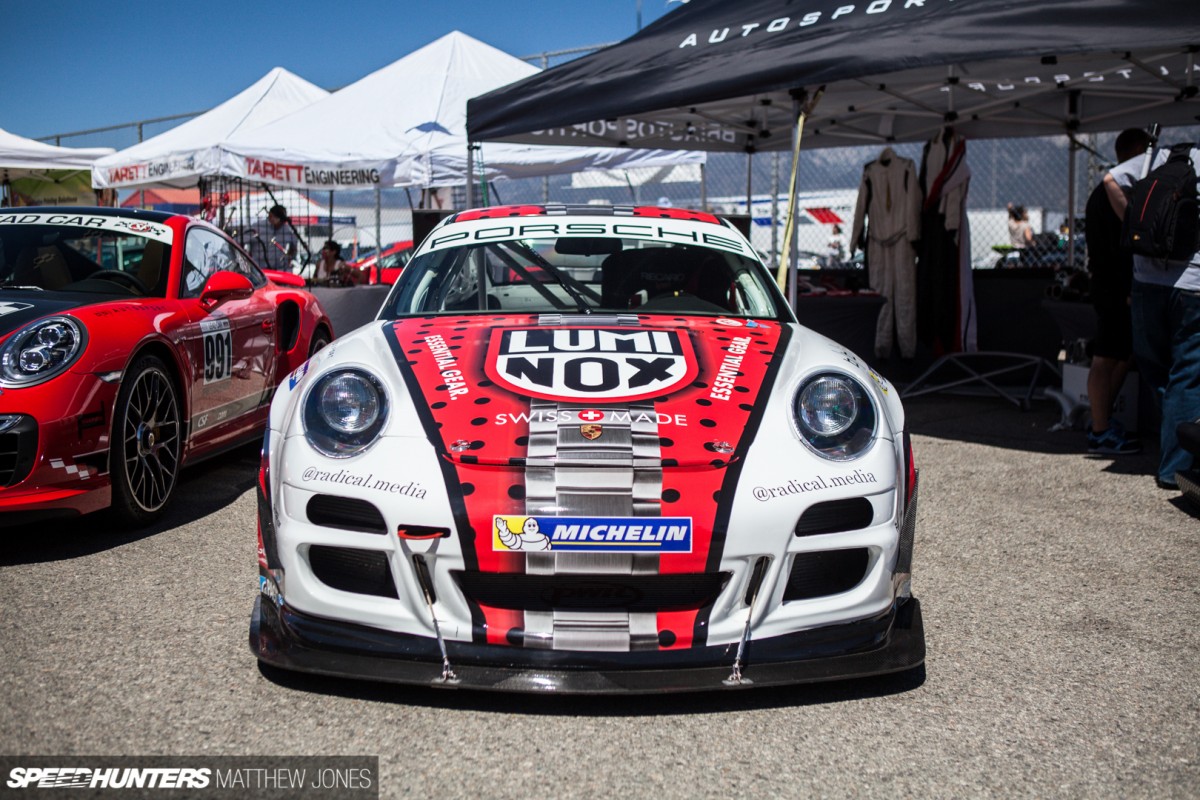 Jeff started with a 2007 GT3 Cup car because it has a very well-tuned and balanced chassis. As you know, the GT3 uses an NA motor but he had BBI Autosport instead build a twin-turbo version, not just for the obvious power gain, but for another very specific reason.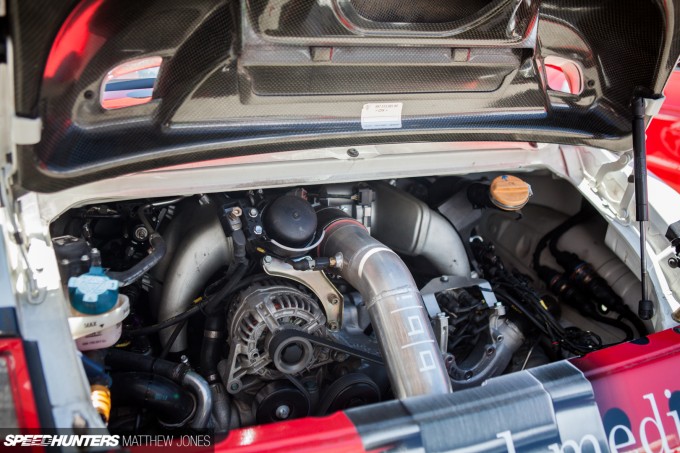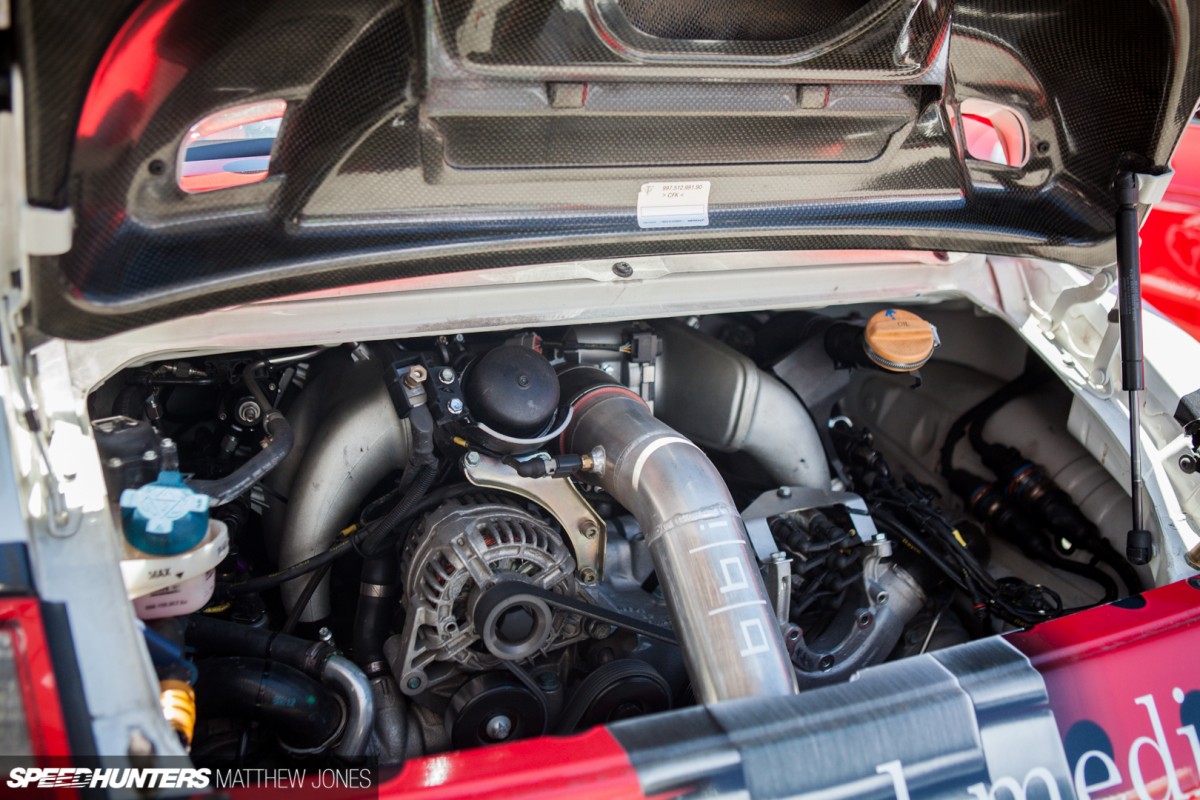 In testing, Jeff and the team at BBI found that a turbo delivered power the most evenly at all altitudes. Power drop-off at the top of Pikes Peak is a common problem due to the drastic elevation change as the car runs up the mountain. The turbo engine also received a bump in displacement, resulting in the 3.8-liter twin turbo hill-climber you see here.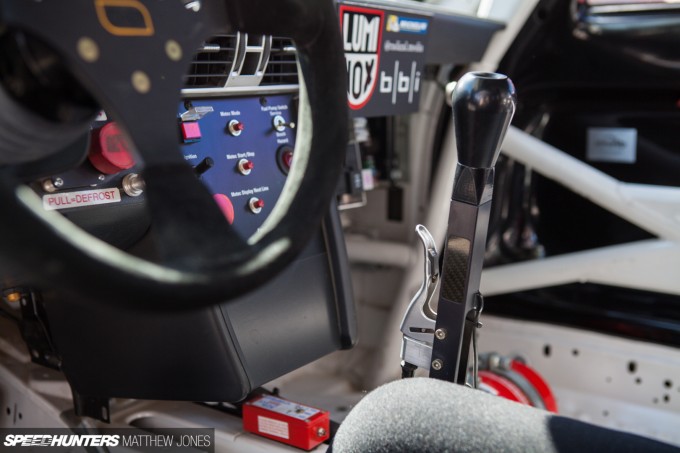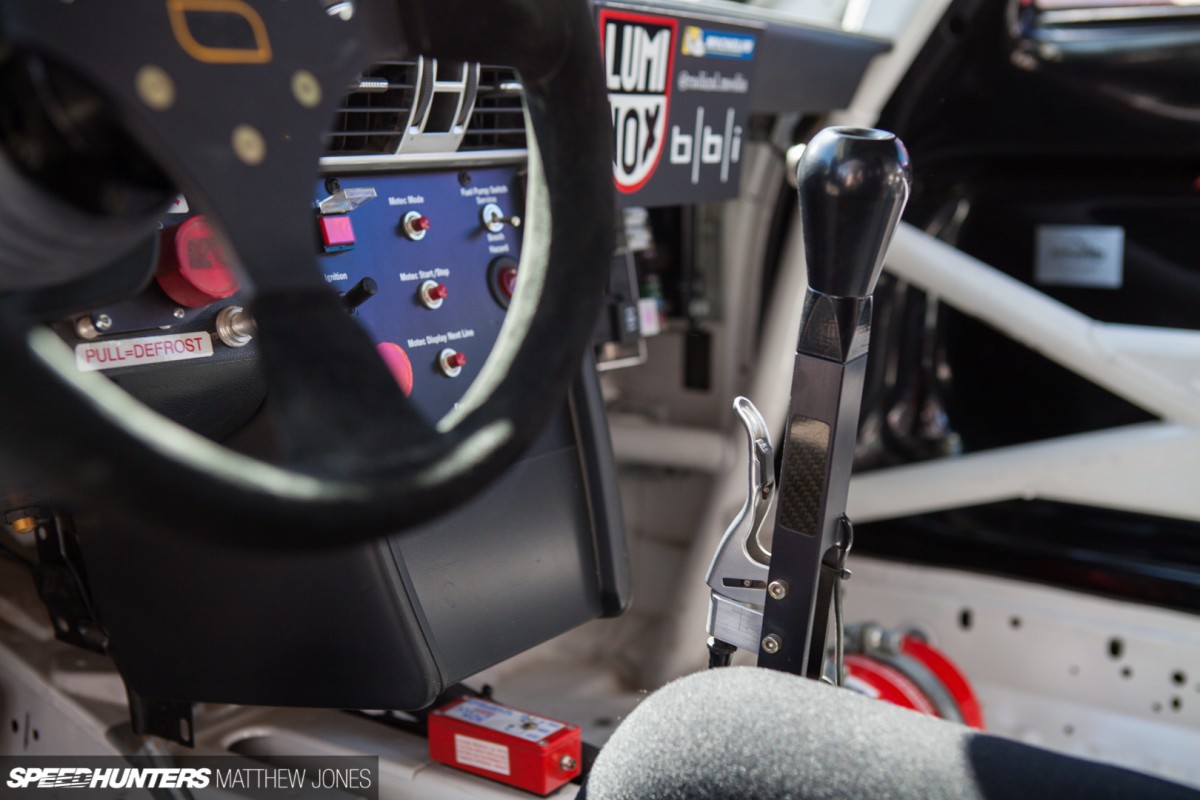 The car runs a sequential six-speed that allows for no-lift shifts – something that happens a lot through the 156 turns in a run up the hill.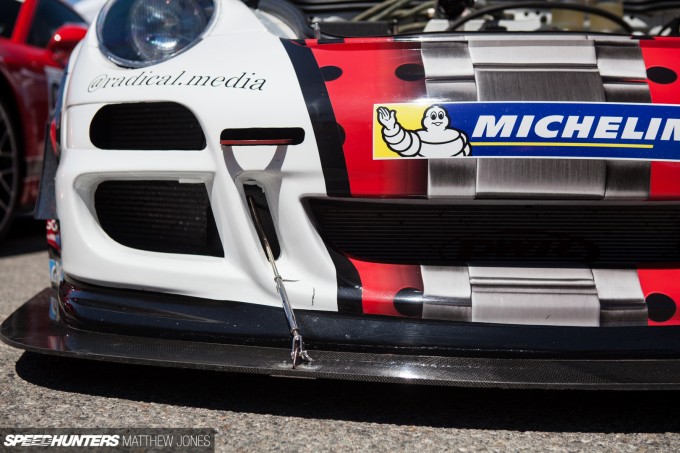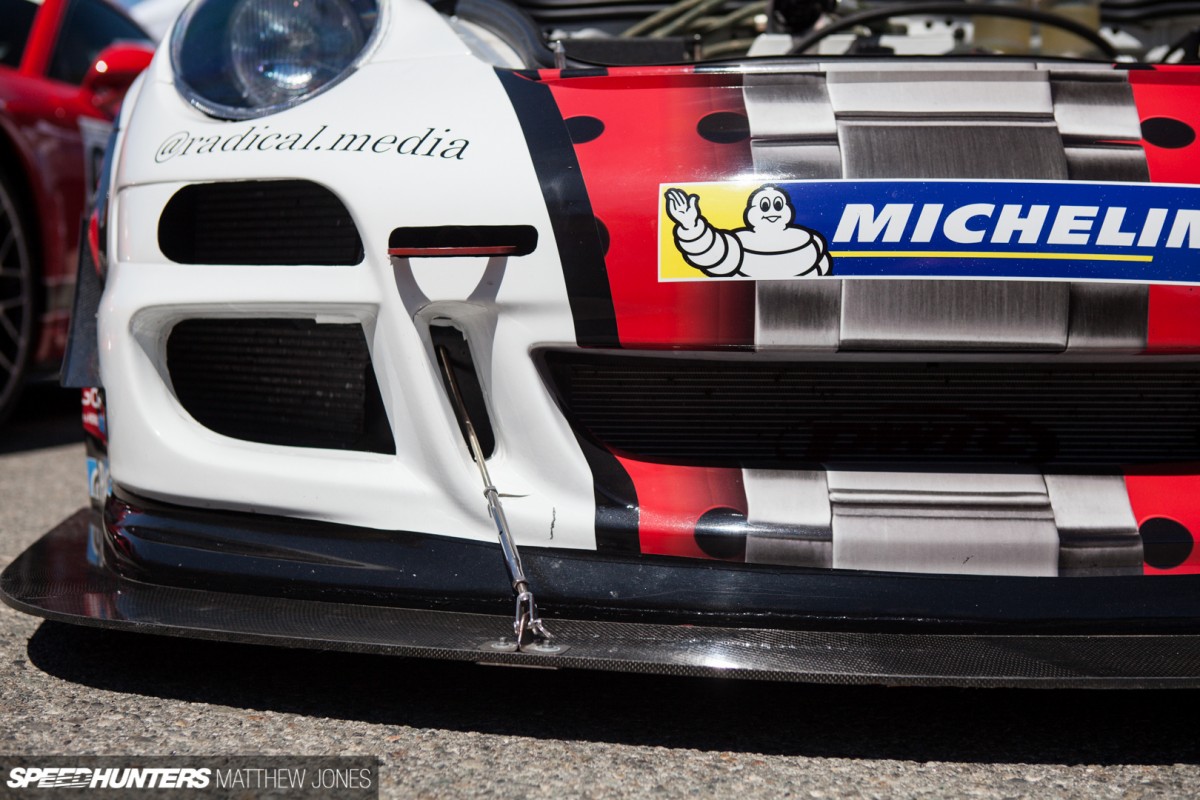 If you follow BBI on Instagram you might have seen a photo of someone standing on this carbon fiber splitter. Think it can handle some downforce?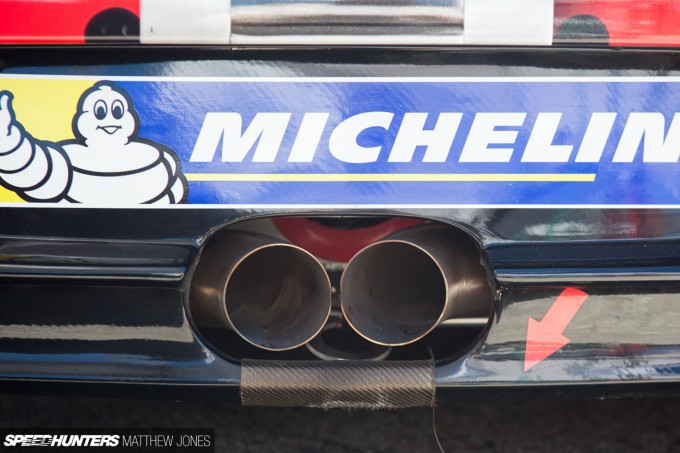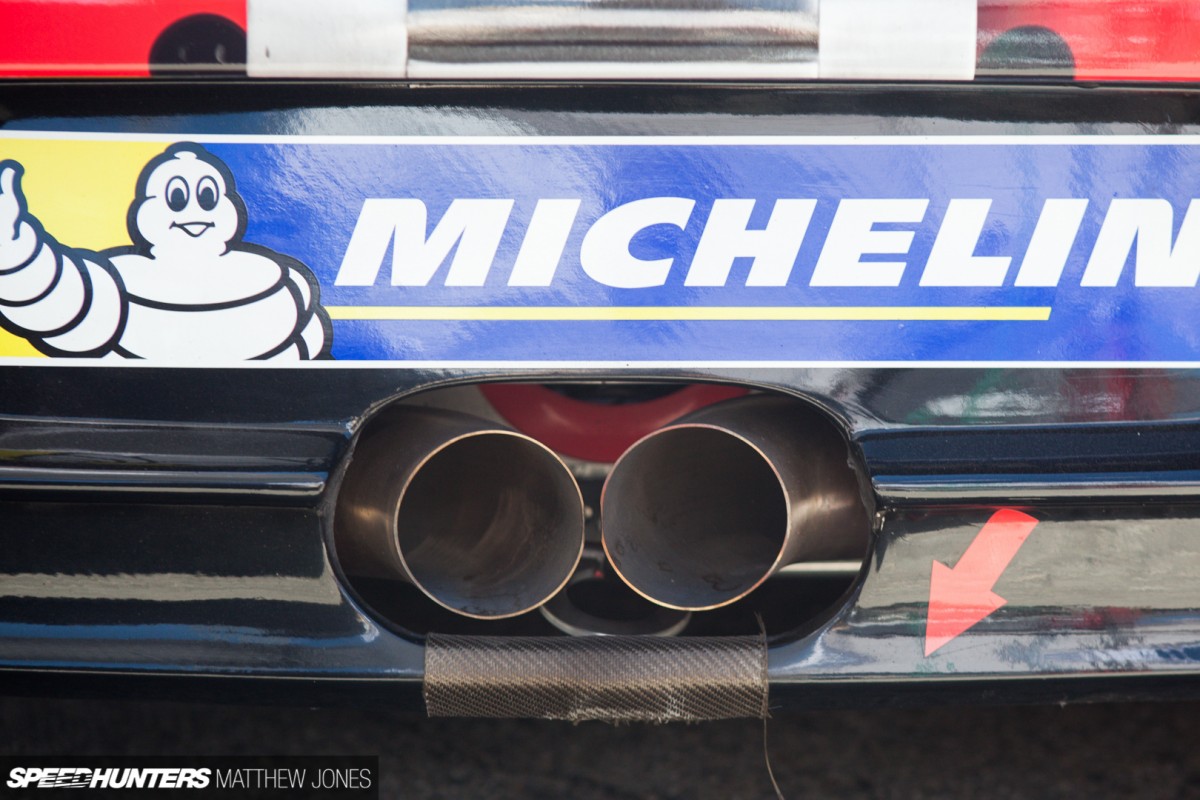 In the end, Jeff Zwarts' Pikes Peak car is simply a testament to the versatility of the 911. They've been run on the street, track, dirt and even up Pikes Peak – proof that this truly is the sports car that can do anything.
Keith Charvonia
Instagram: SpeedhuntersKeith
keith@speedhunters.com
Photos by Matthew Jones
Instagram: MatthewJonesPhoto