Meet the new face of Honda's newest Type R. At least for European buyers out there, this is the close to production version of the all-new Civic Type R that will be released sometime next year. Why should you be excited? Well like all R-badged cars that have come before it, under that hatchback skin is a handling package honed around the gruelling Nordschleife, and we all know how good Honda is at getting the most out of their front-wheel drive sports cars.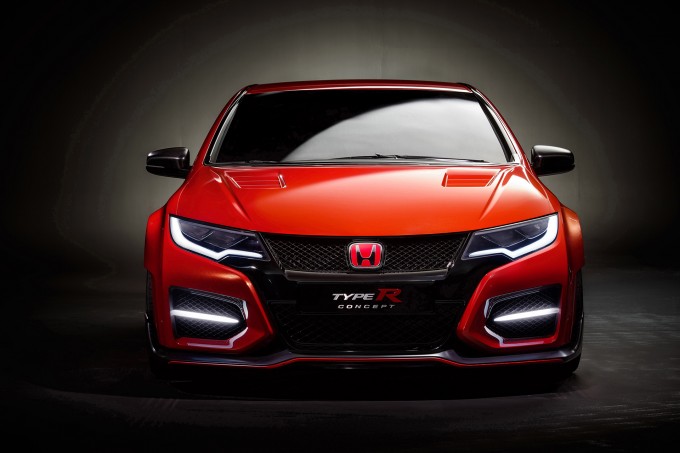 The body too is the result of exhausting aerodynamic testing at the Nürburgring, shaped to boost downforce and reduce drag across the whole exterior.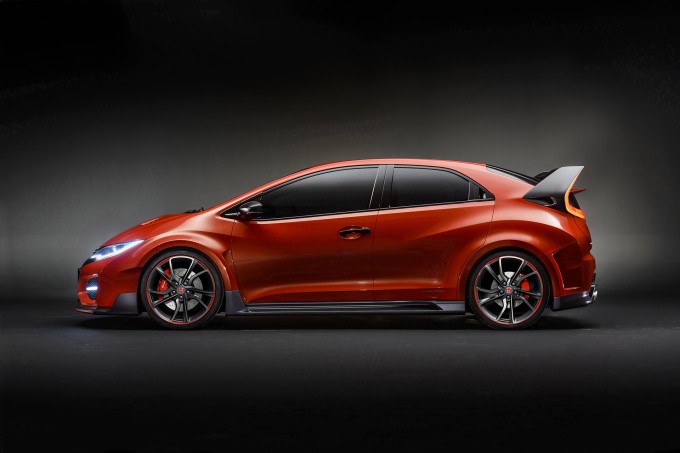 There are big pumped fenders front and back – so big in fact that it might put Miura-san of TRA Kyoto/Rocket Bunny out of a job if these sort of trends continue.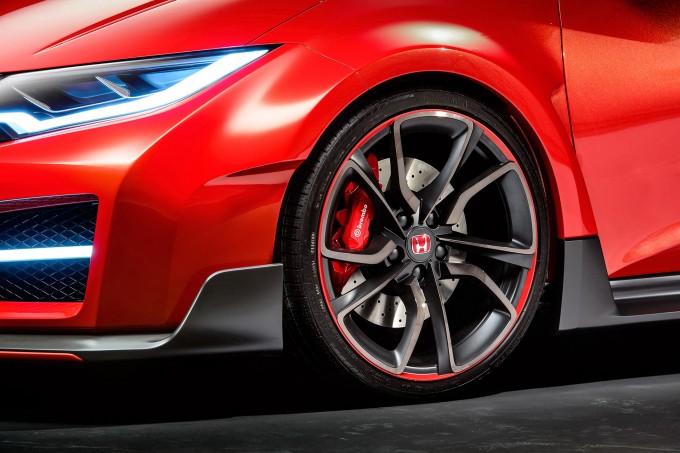 They're that big – at least for this concept that is being unveiled this week in Geneva – because they have to contain 20-inch wheels. Yes, factory twenties on a Civic! Aside from that you can really see the extra effort put into the aero around and over the profile of the car, with distinct hip lines and chunky angular skirts to channel airflow when it needs to go.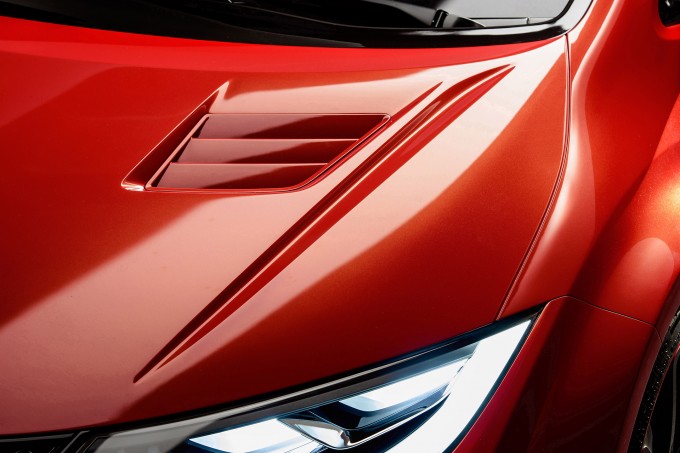 Airflow management is also important to help cool the turbocharged VTEC engine, a 2.0-liter four-cylinder direct-injected beast of a unit that Honda says will produce 280ps right out of the box. This is a car that tuners are going to embrace with open arms!
Seeing what the Civic is up against in the hot hatch segment, Honda made sure it looked the part and the rear end treatment is certainly worthy of that red 'H' emblem.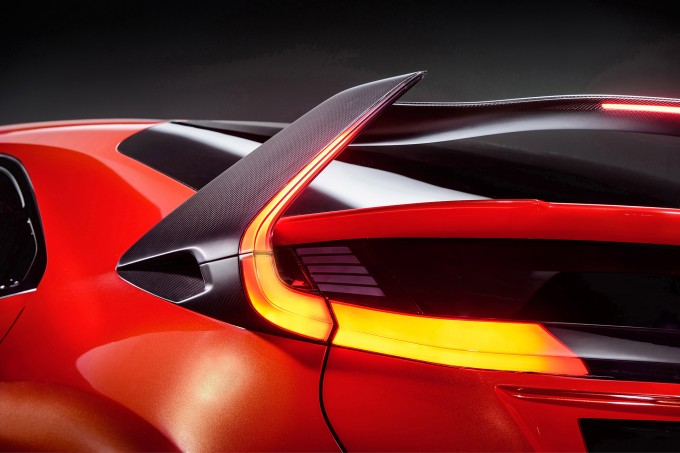 Whether the carbon fiber wing with integrated taillights actually makes it into production or not, it's one of the concept's coolest and most unique features. The best thing is, it's not there just for looks – it actually boosts downforce. Considering the car's potential for very high speed cornering, that's a very good thing.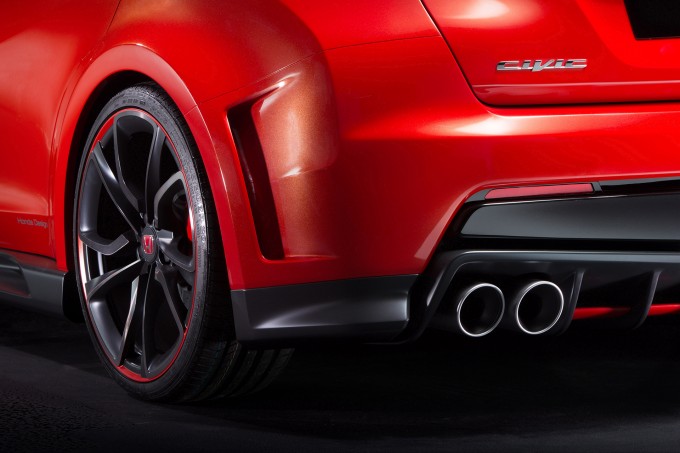 Functional aerodynamic touches are everywhere you look – from the rear fender outlets carved into the bumper, to the small-finned diffuser around the quad-exhaust outlets to help smooth airflow originating from beneath the car.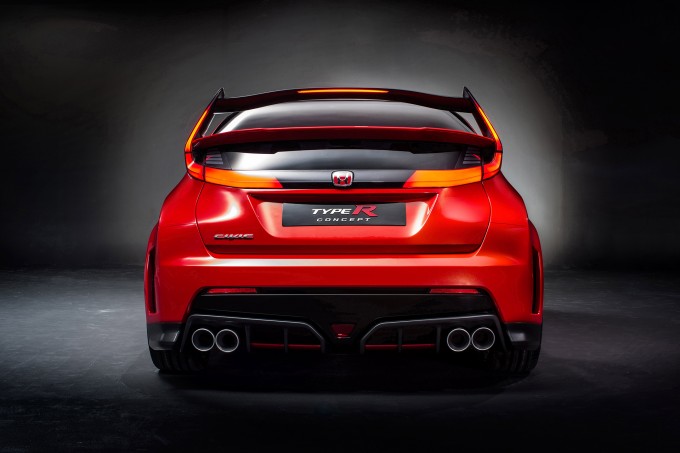 Although the Type R will probably end up being sold in Japan under the Euro R moniker, it has to be offered in the domestic market unless Honda Japan wants every Type R fan it has left in Japan to revolt and start knocking at their doors demanding it! Seeing Honda has always liked to diversify its Civic designs and models through its three main markets, it's not yet sure what the US will get.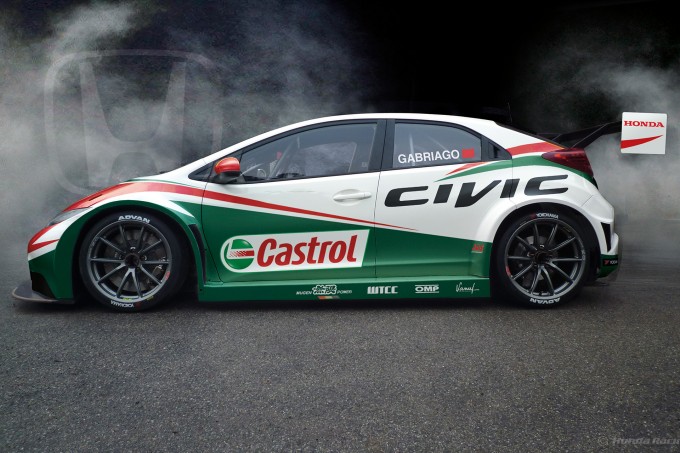 The WTCC version is also ready to go, and even though it's a little toned down from the massively overfendered sketch that we showed you back in December, it still looks like a very purposeful looking machine and one that will make this year's season all the more exciting as Honda tries to defend its title and take advantage of the new regulations.
Honda seems to be on quite the roll!
Dino Dalle Carbonare
Instagram: speedhunters_dino
dino@speedhunters.com