Crazy world
When you really think about it, it's all a bit mad really. We spend countless hours working, earning enough money so we can spend even more time working on our cars. We slave through the nights, agonise over the smallest of decisions and in the end, what's it for?
In Europe and the rest of the northern hemisphere, we're just getting out of another winter. It's not the weather that's the depressing point for us, but rather the end of our show and motorsport season. To balance the downturn in excitement however, there's also the anticipation of a new show and motorsport season just around the corner. This is what we live for.
And now winter is over.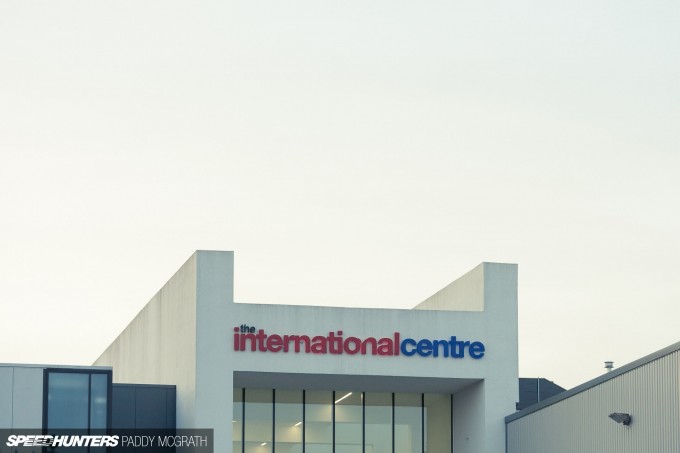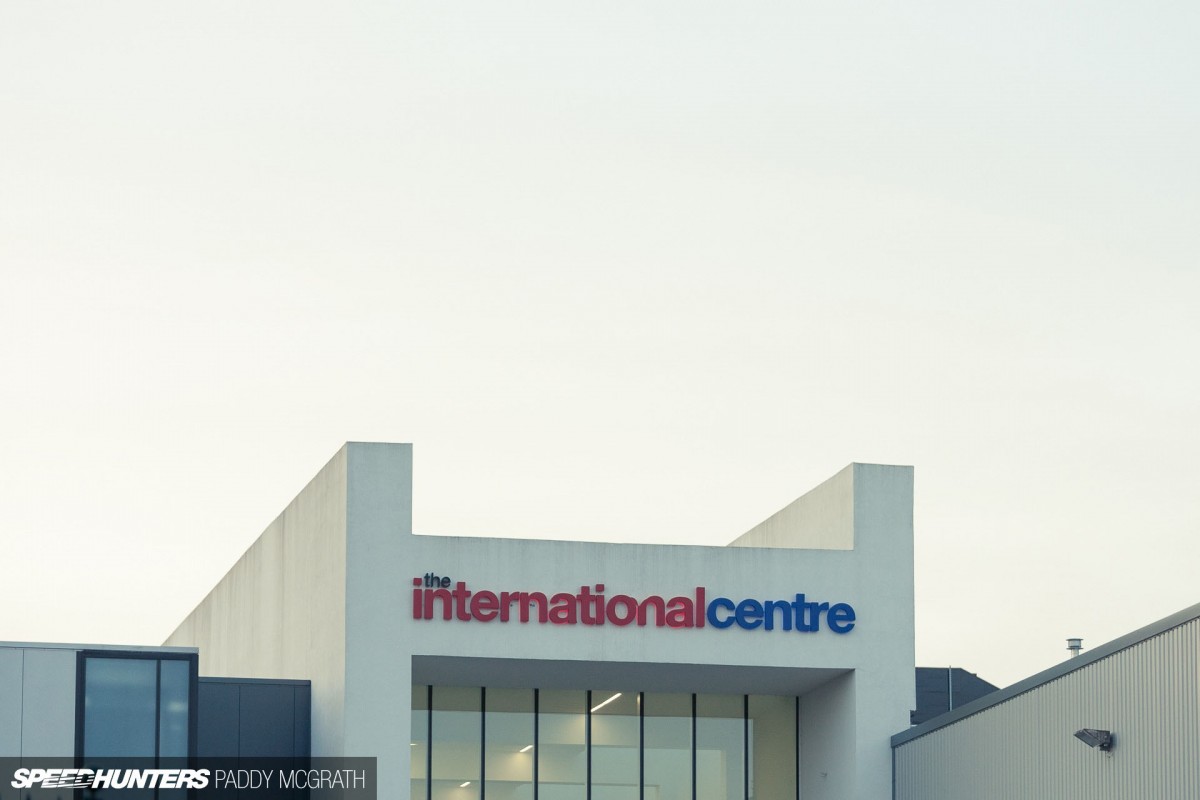 If you manage to look up Telford on Wikipedia, you're a better human than I am if you can make it past the first paragraph. The British town outside Birmingham doesn't really seem to have much going for it. Sure it's nice, but nice can be boring too. So you would think that this is a strange place to host the first major VAG scene event of the year.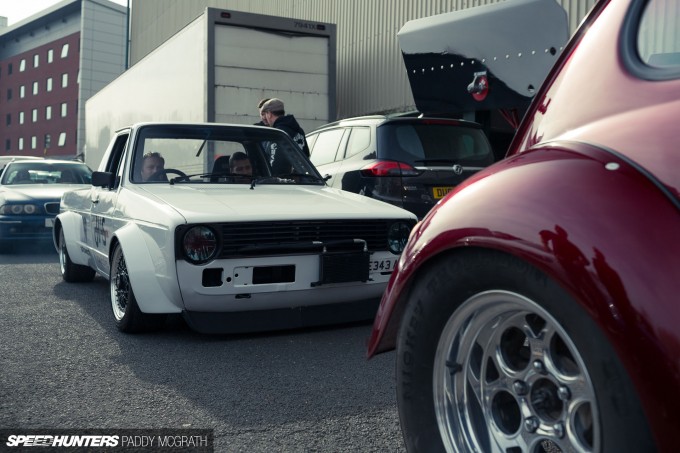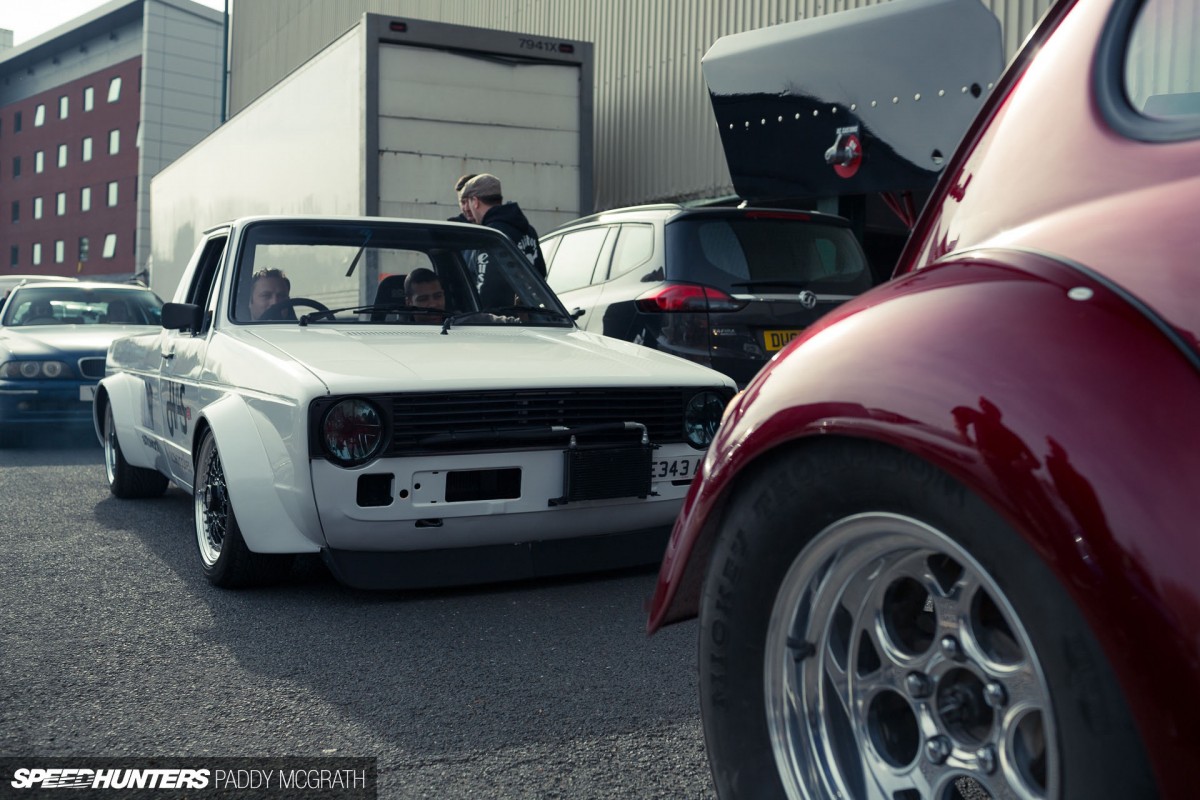 But not really.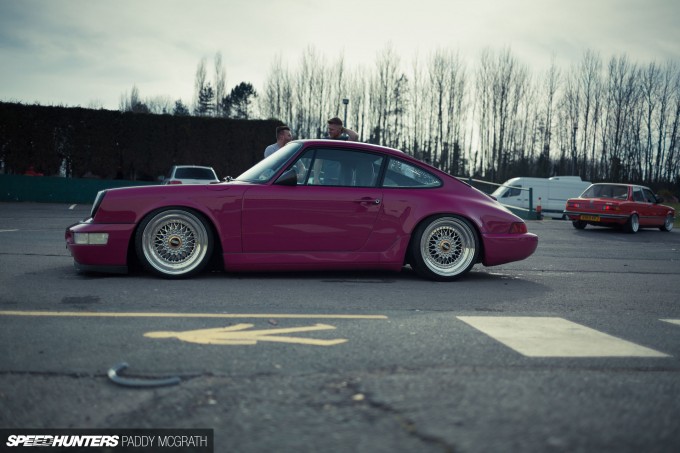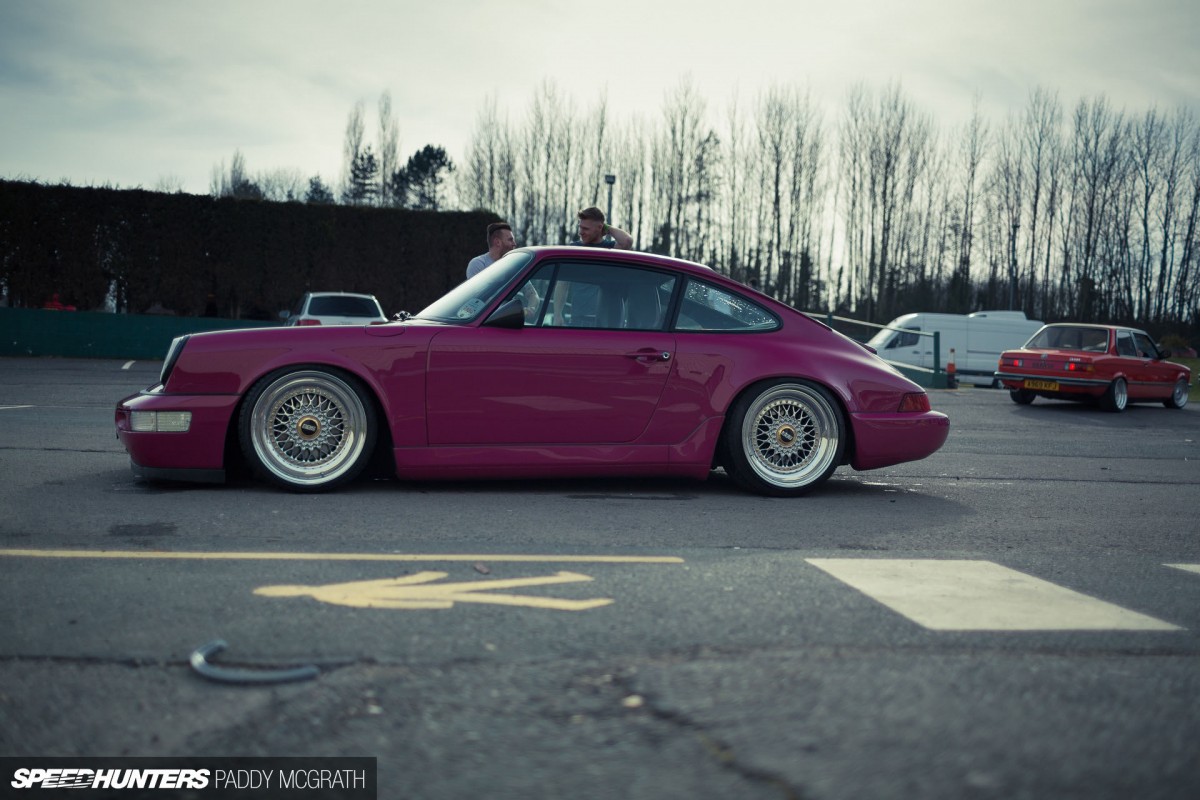 You see there are two things Telford has in its favour: that it is close to (almost) everywhere in the United Kingdom and it has its own international exhibition centre. The latter of these advantages, once a year, throws its doors open to us so we can park up and celebrate cars.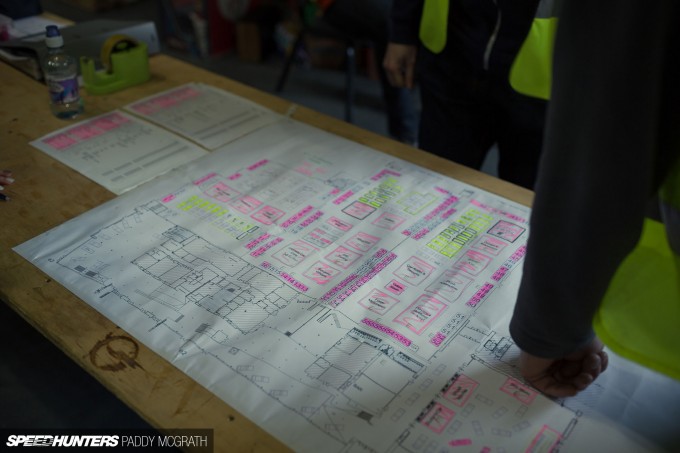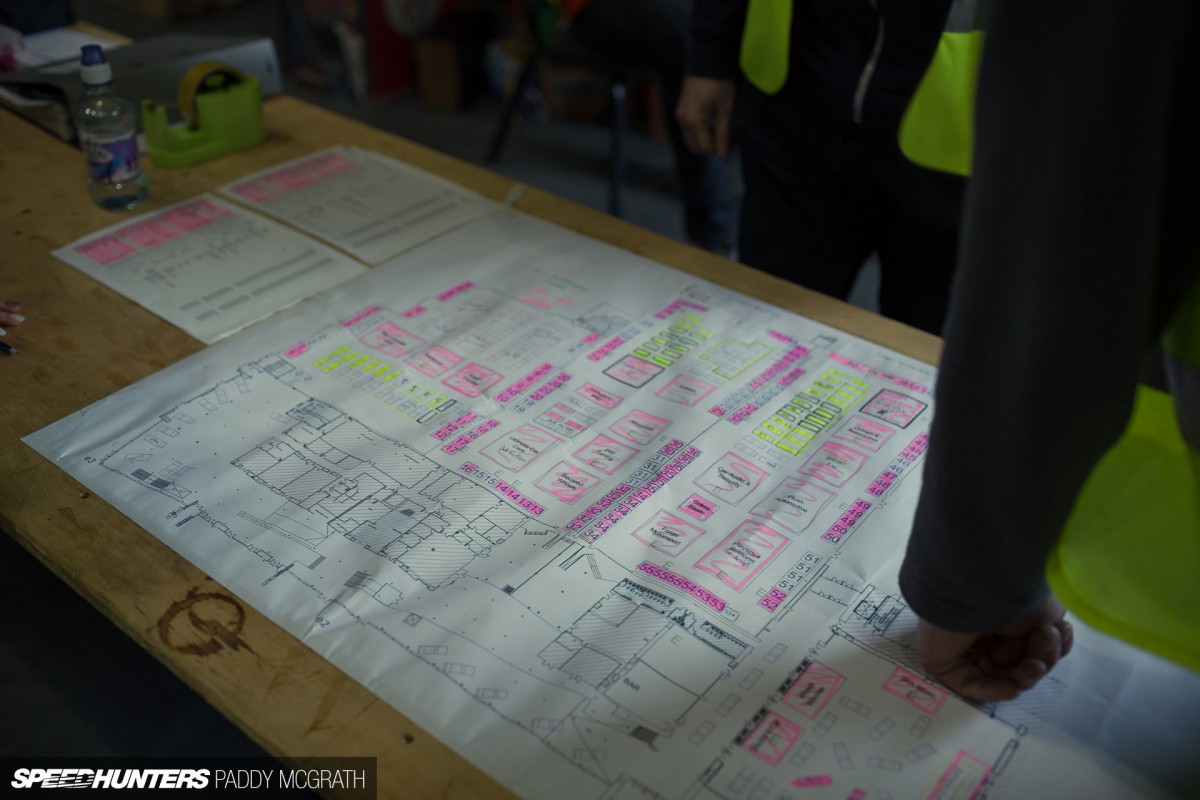 We heralded Ultimate Dubs last year as one of the most important shows of the year. This is where the fruits of the combined hundreds of thousands, if not millions of man hours, are finally rolled out of their winter homes and into the sunlight. Needless to say, it's a massive operation. But like the cars themselves, nothing is left to chance and every detail is accounted for.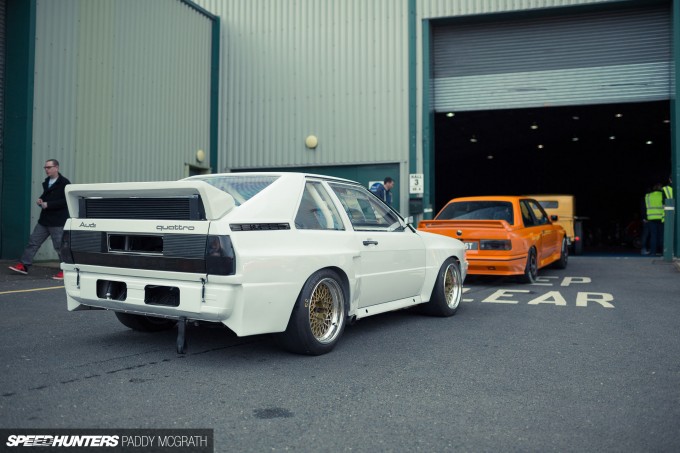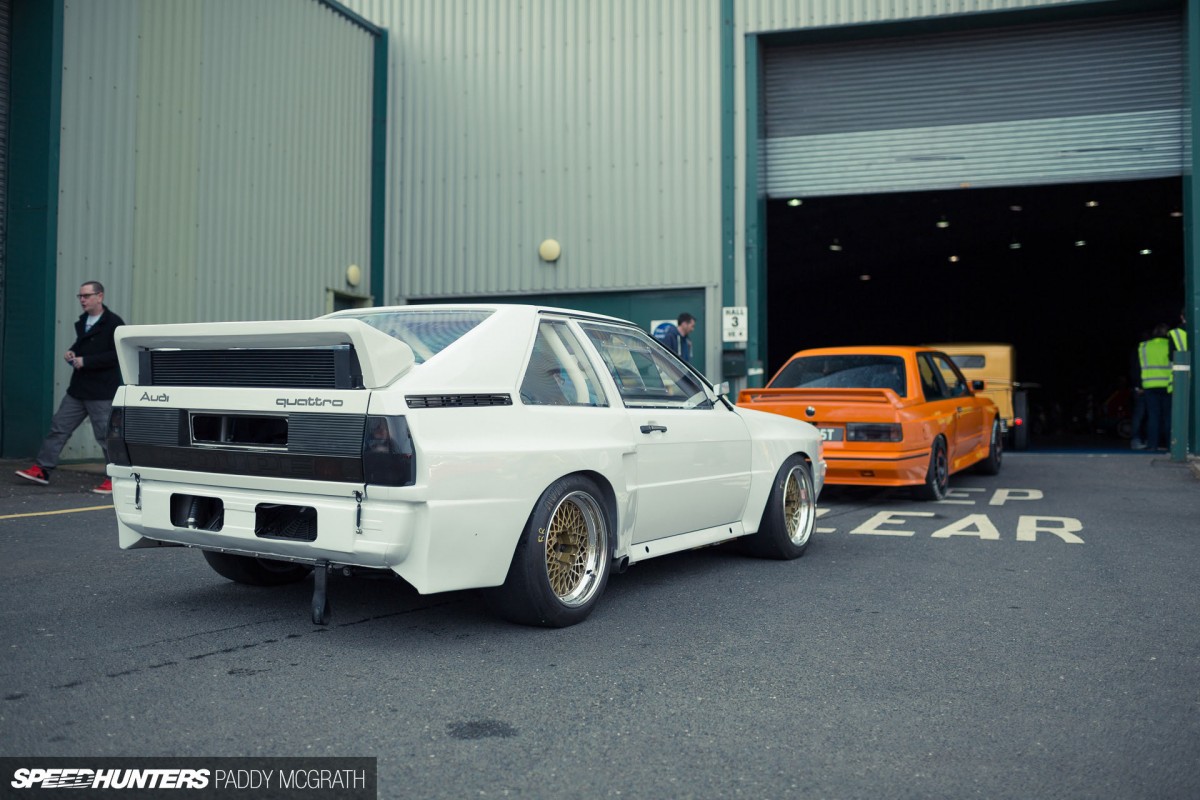 I don't think any other coverage on Speedhunters divides you quite like the VAG scene. Perhaps it's because details are taken to such an extent that maybe that extra mile polarises opinion more? But take a look at this picture. If you've strayed in to this article thinking it was all VAG, then yes that's an Audi, but check out the BMW and the hot rod in front of that.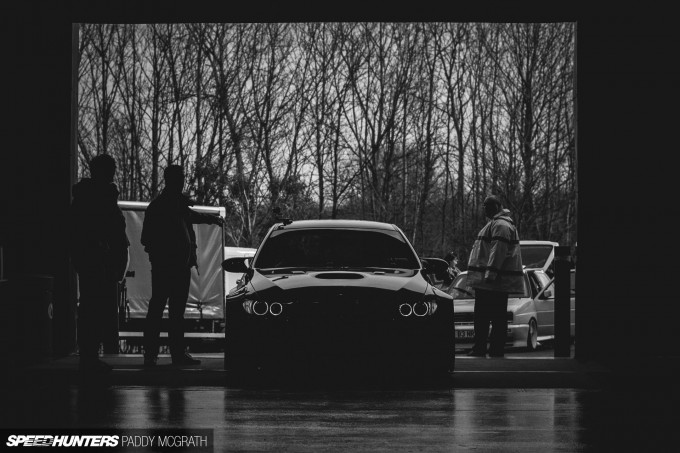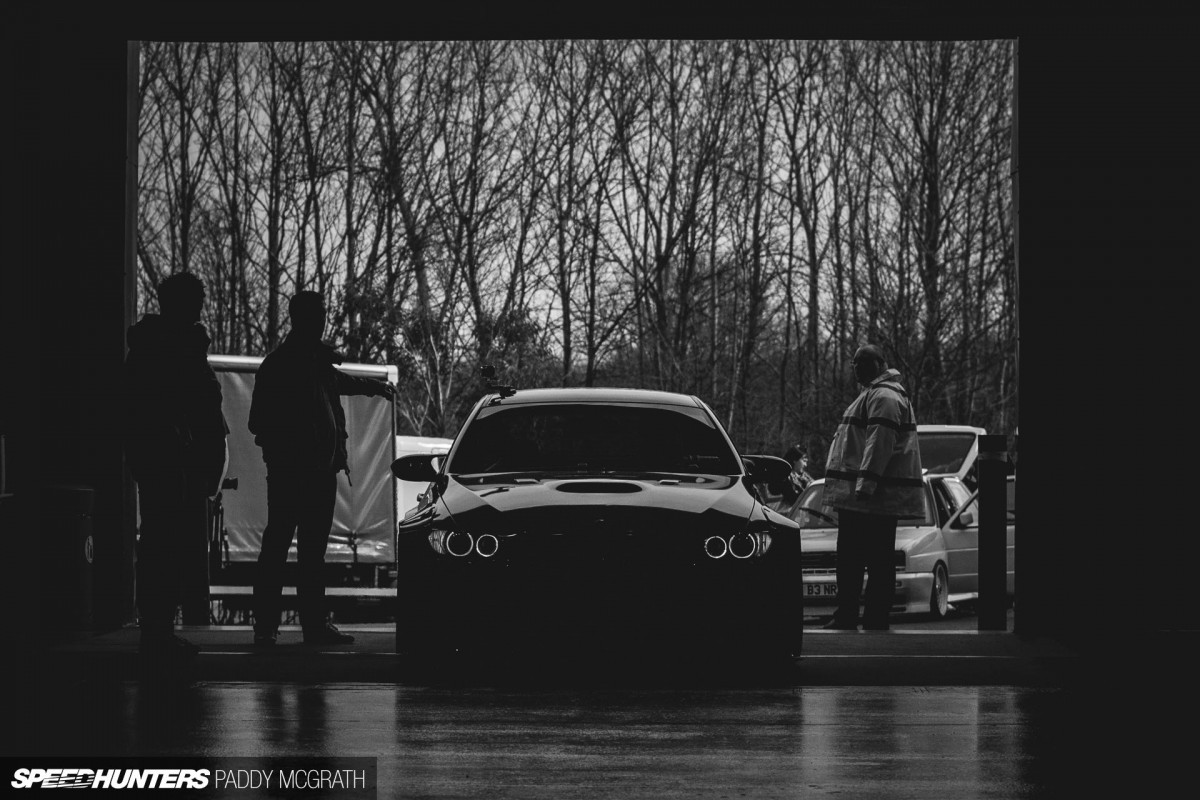 I guess we all have our own preconceptions surrounding each automotive sub-culture – whether right or wrong – and we're all perfectly entitled to our opinions.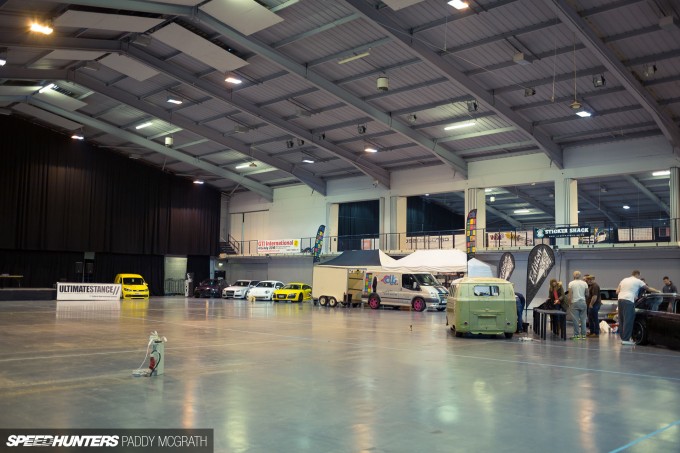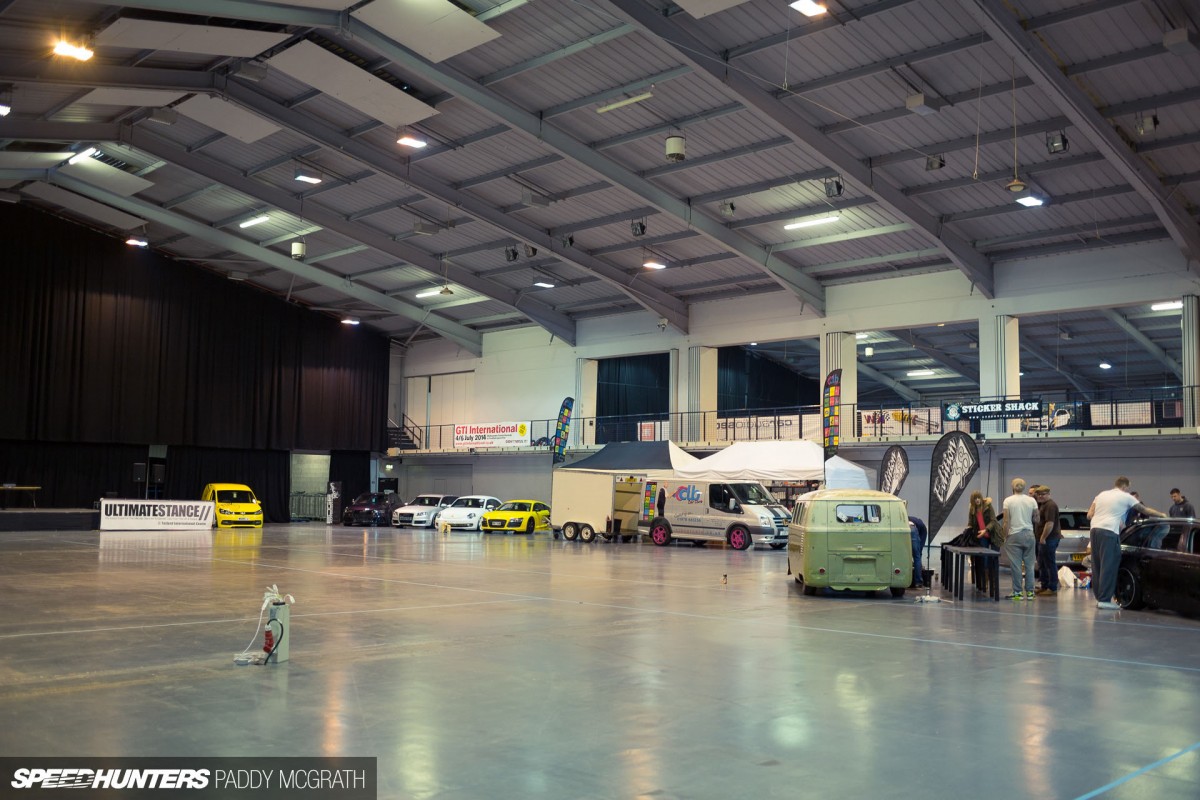 It does make me smile when I read comments about how stale the VAG scene is though, because if you take the time to look closely, there's far more going on than first appears.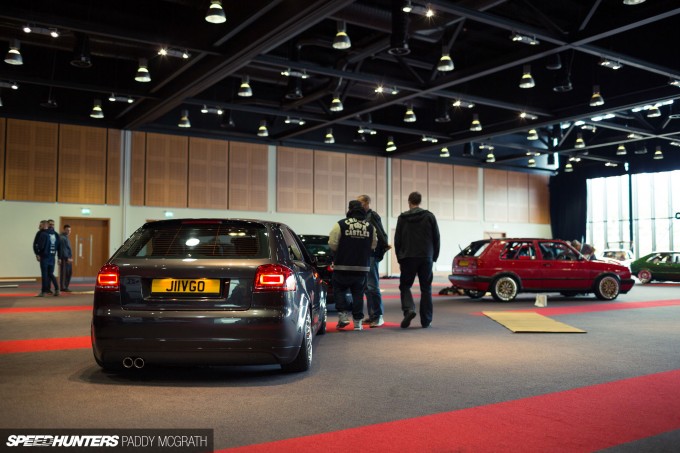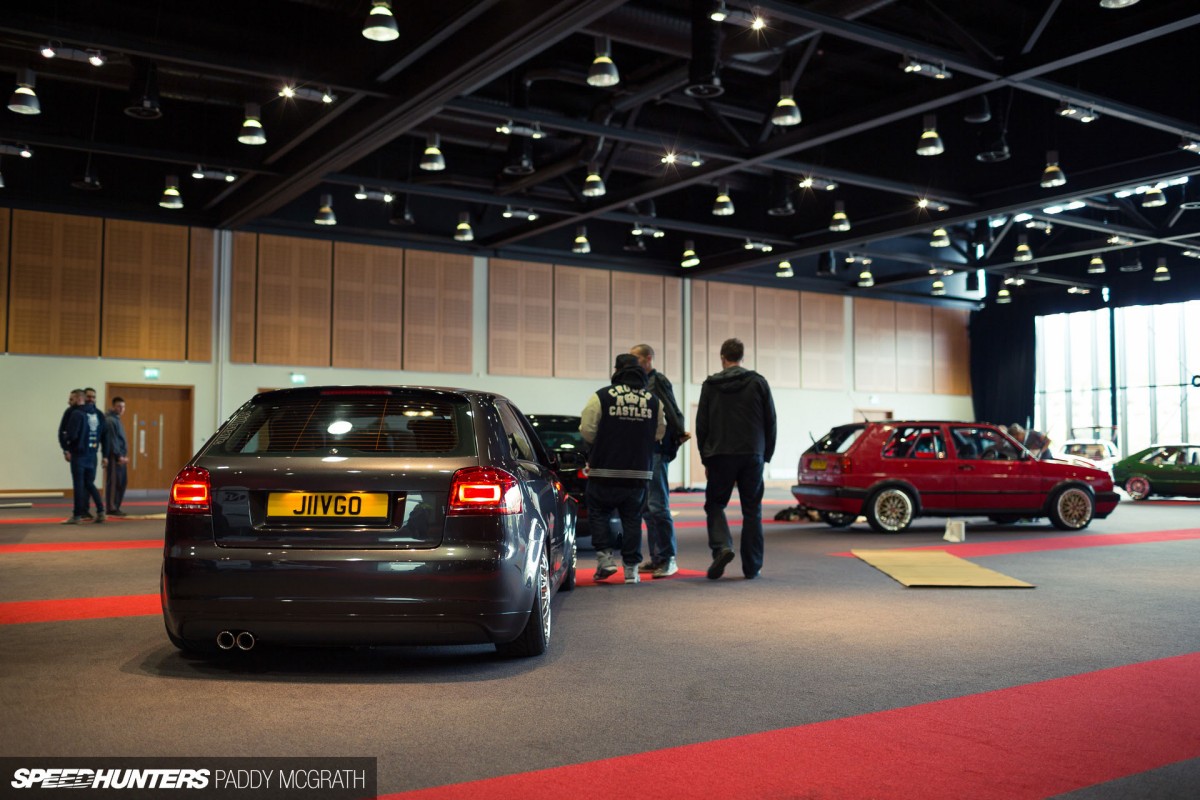 In fact you could miss out on a whole load of cool stuff if you don't look carefully enough. They say the devil's in the details and nowhere is this more true than in the VAG scene. It can sometimes be a bit bewildering for people new to it looking in, but take some time to dig around the areas of focus and you can find new inspiration here, no matter what type of cars you're into.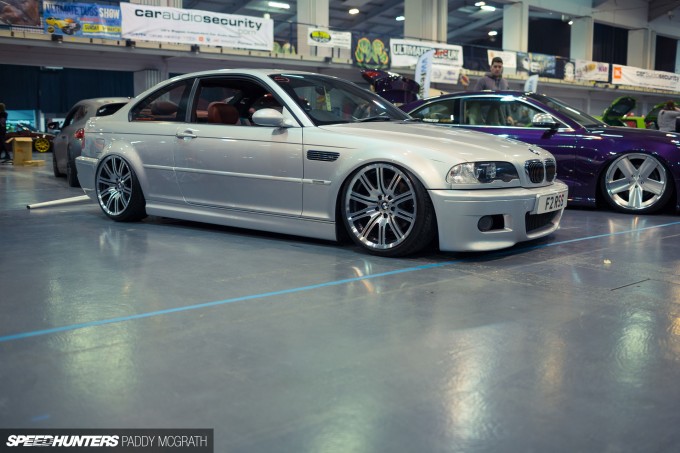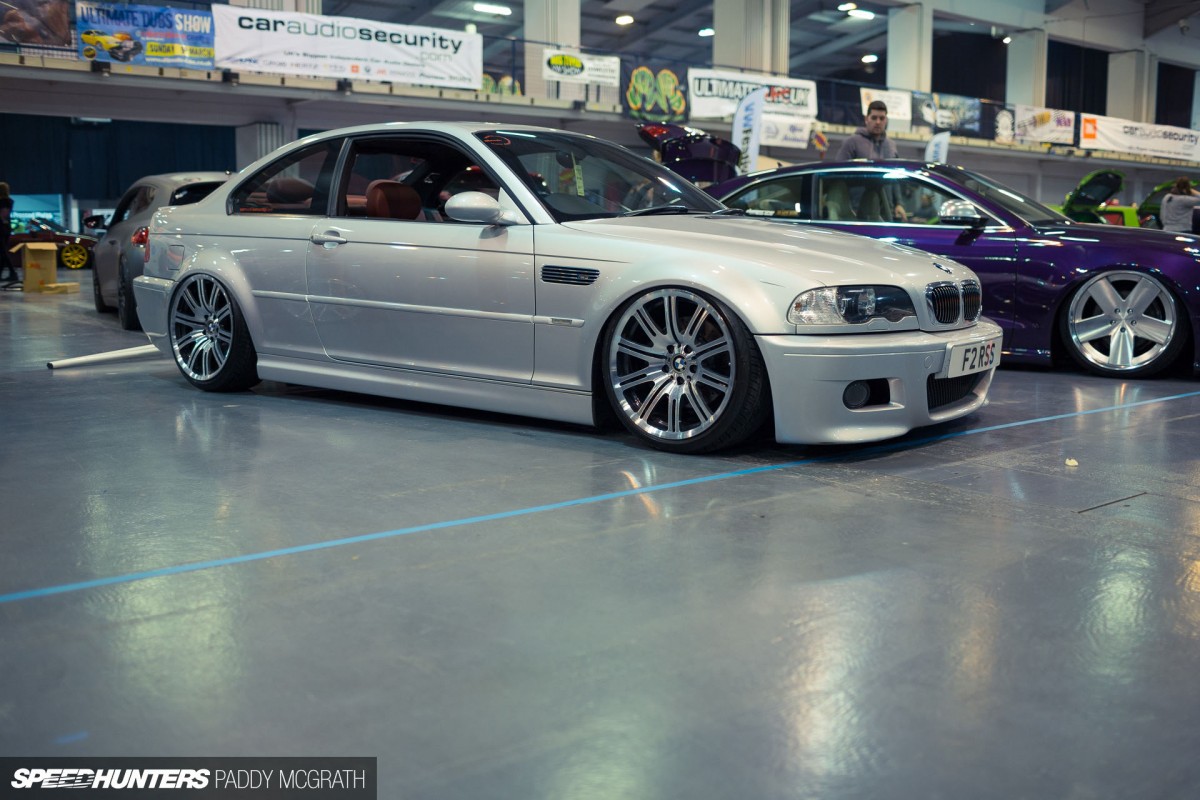 It's all about keeping an open mind. As a BMW owner, I could be appalled by the idea of an E46 M3 on air suspension – but I'm not. It's incredible! Look at the OEM approach!
Appreciation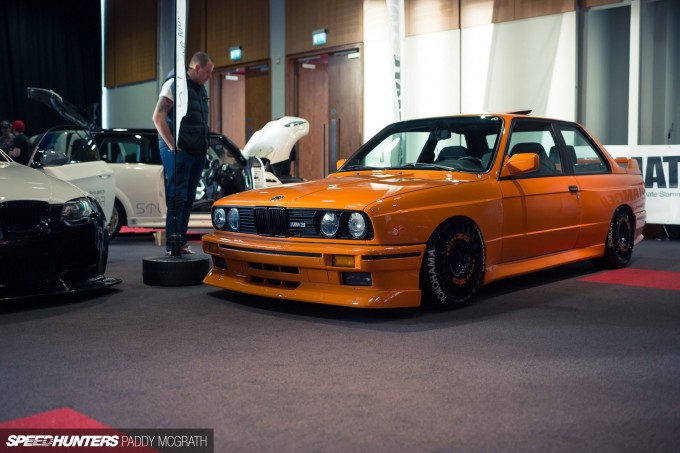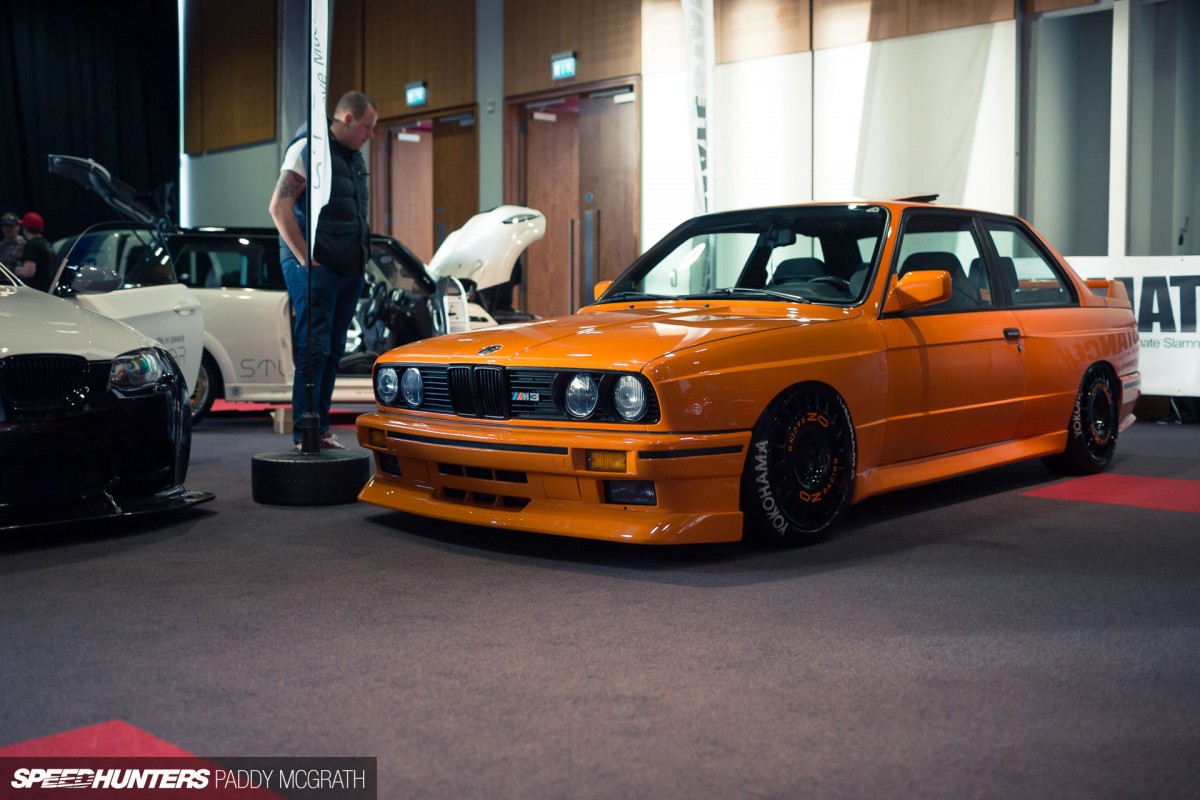 Of course, not everyone likes the same thing. But the idea that people will hate on something – and I mean hate in the literal sense – before they've taken the time to get to know it, is quite frightening. This E30 M3 packs a few surprises, some of which have even provoked threats towards the owner. A bit of an over-reaction wouldn't you say? We'll tell you more about them soon enough…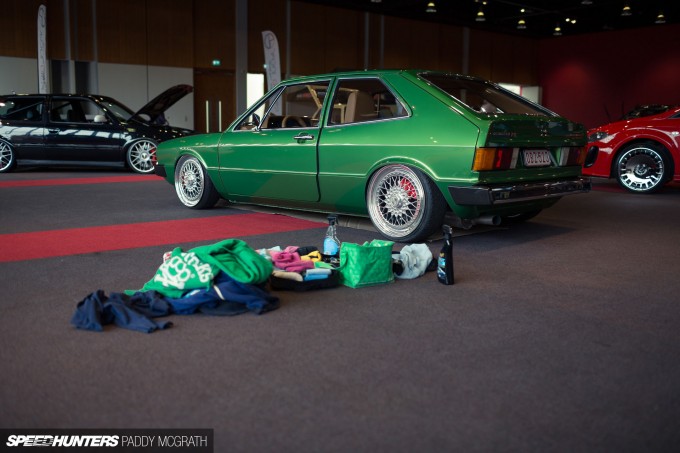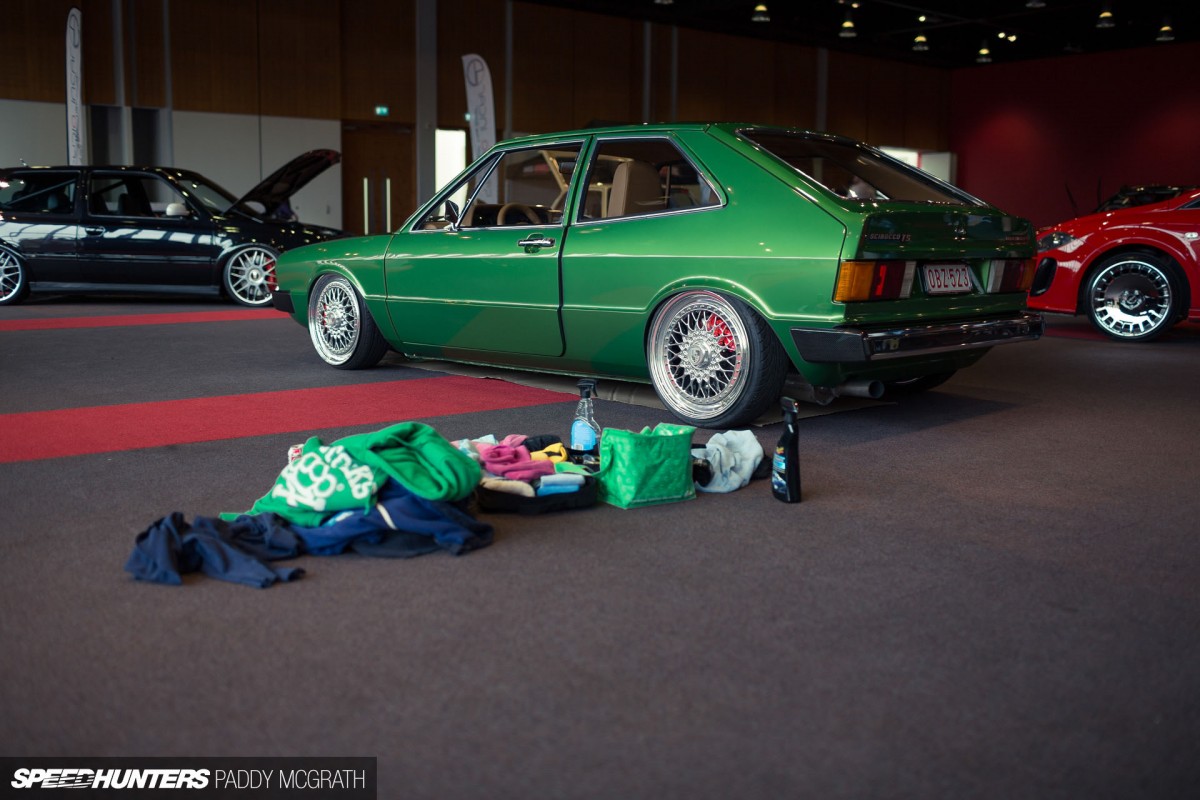 Even if the scene's not quite your thing, it's hard to deny the quality of work and the craftmanship. This Scirocco for instance, has appeared on these pages before, but every time we see it, the owner has found another way to improve it. The latest changes include a rather impressive turbo conversion.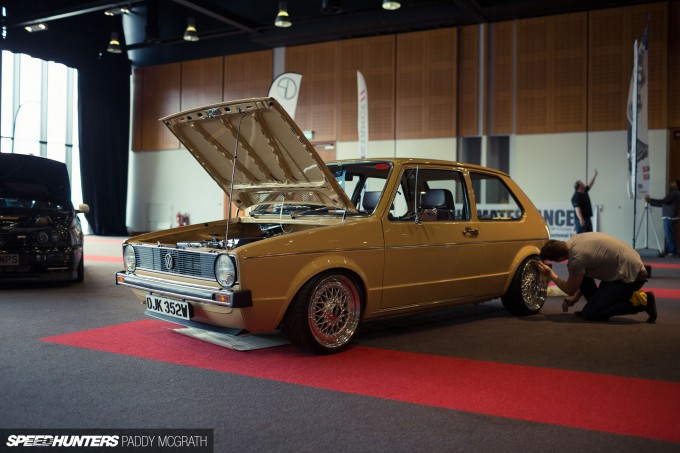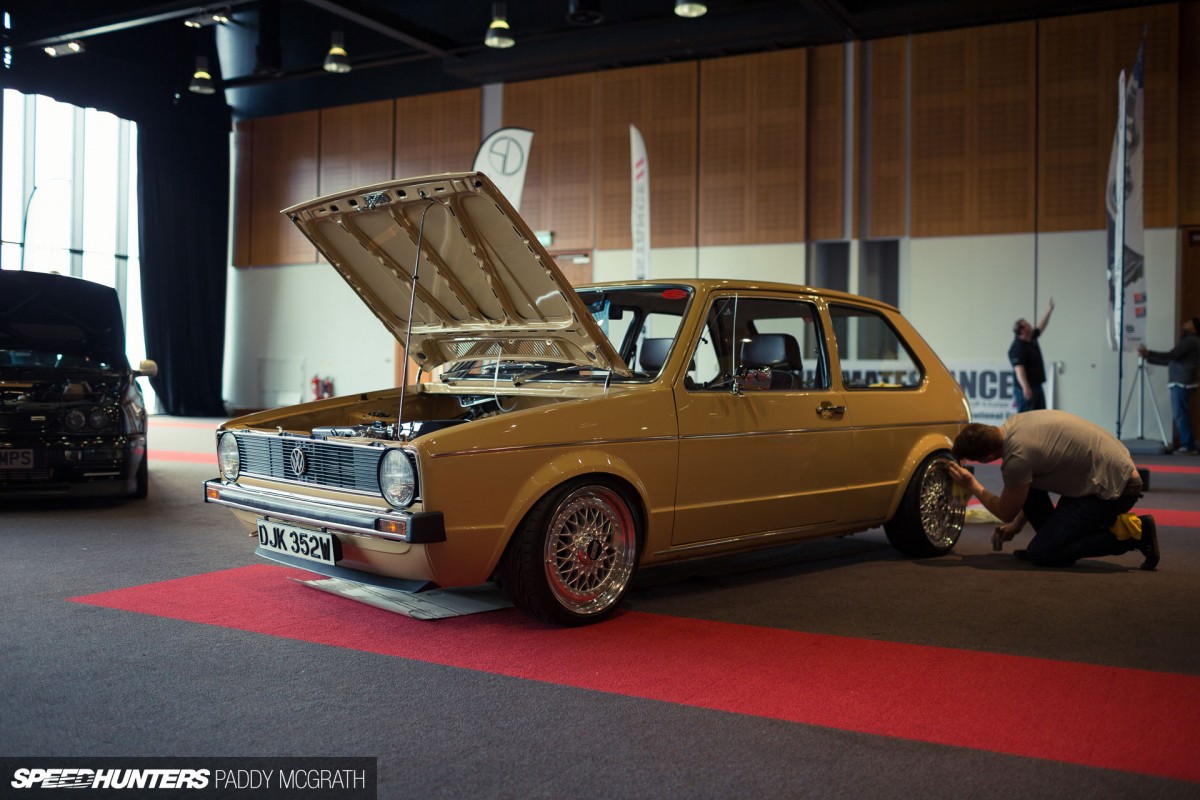 The attention to detail across the board is quite simply astonishing. You can never dismiss a car on first glance, because the more you look, the more you're going to appreciate. Sometimes things are so subtle that they're known only to the creator. On other occasions, there are little clues for us to pick up on. Here the number/registration plates are in the style of the original – maybe they are the original!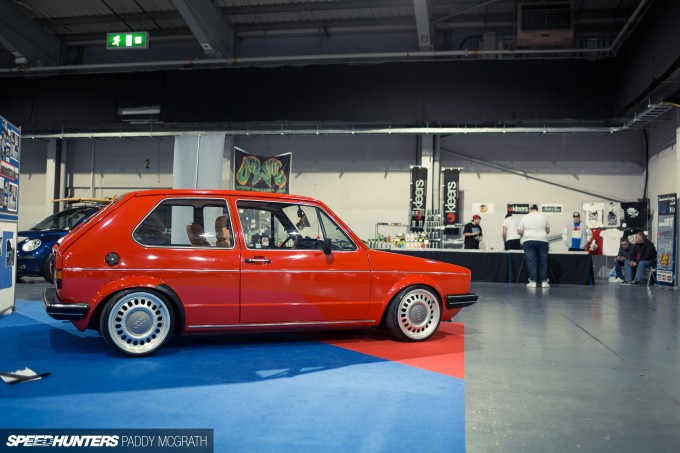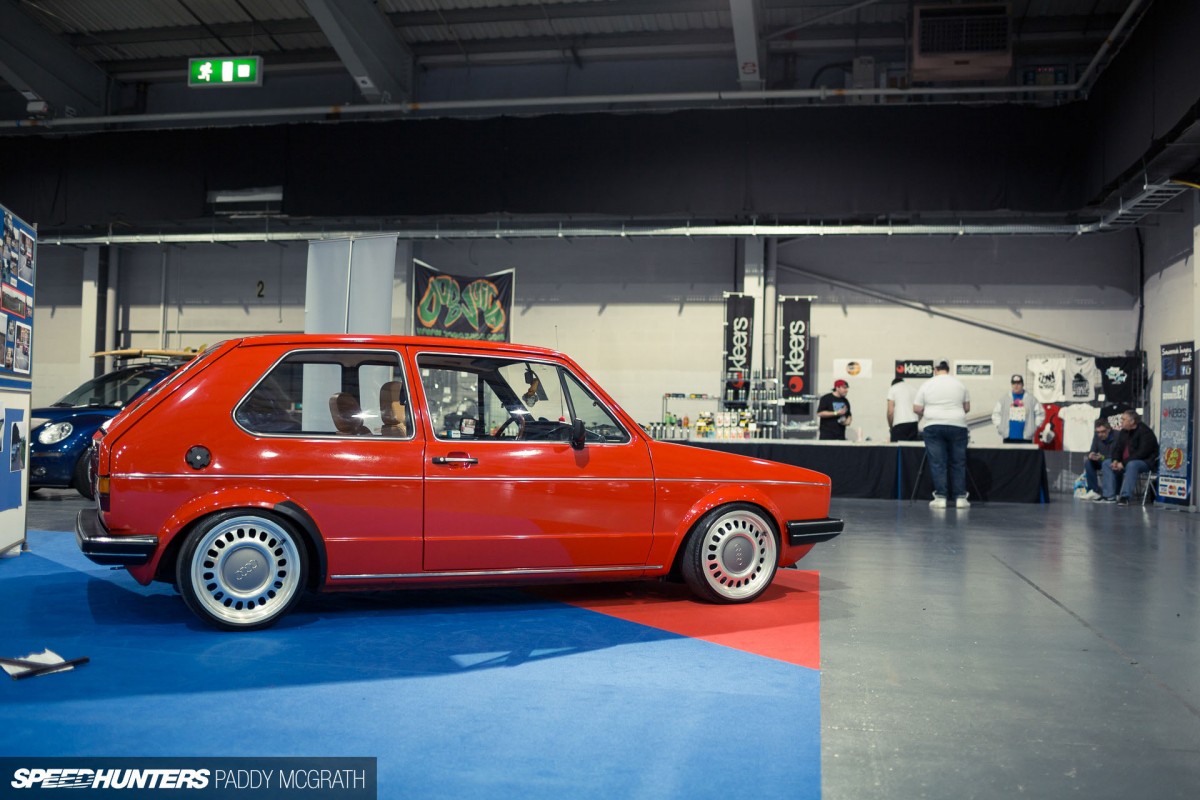 So don't be mistaken into thinking you'll find a car in here that's 'just' lowered on a set of wheels. Those Audi steels may look factory but there's a couple of decades between them and the early '80s Mk1 Golf they're bolted on.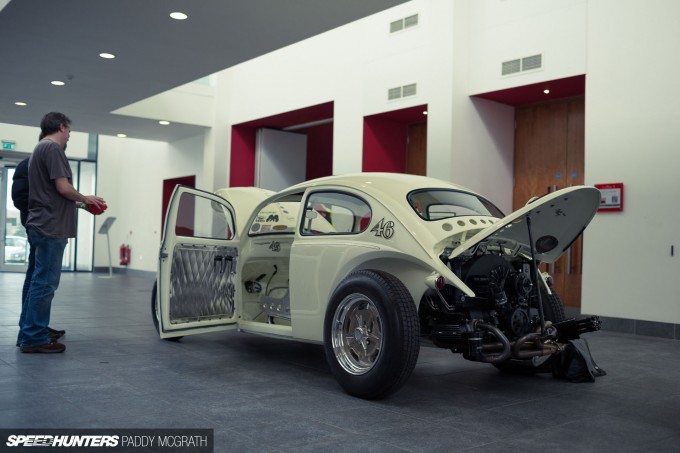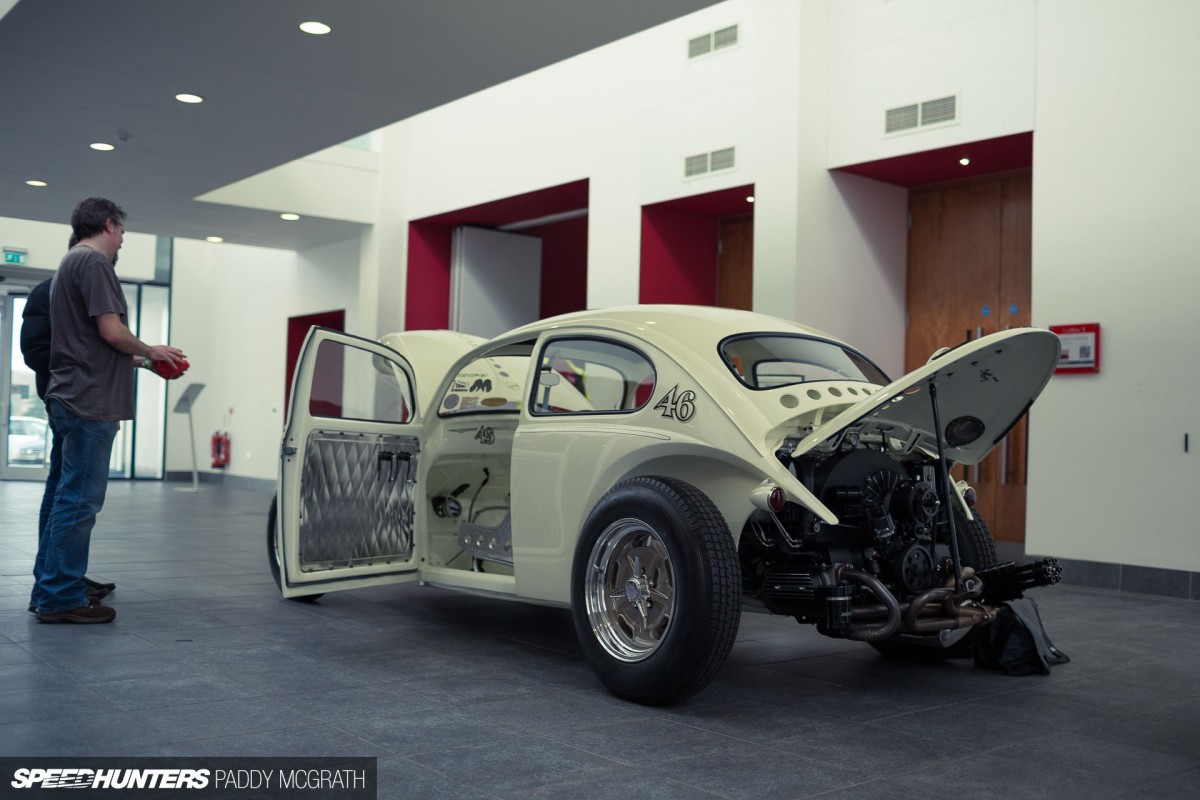 Open your mind and this makes room for some of the most immaculate builds I have ever come across. This Beetle for instance, is unlike anything I've ever seen. It's been around for a couple of years now but the owner continues to improve it in ways that will honestly make you re-think everything you thought you knew. We don't want to say too much, because a full feature is coming soon. Did you spot the exhaust? It's amazing!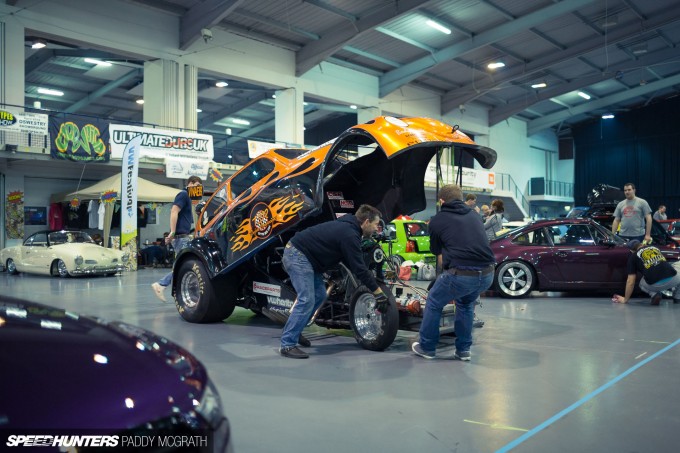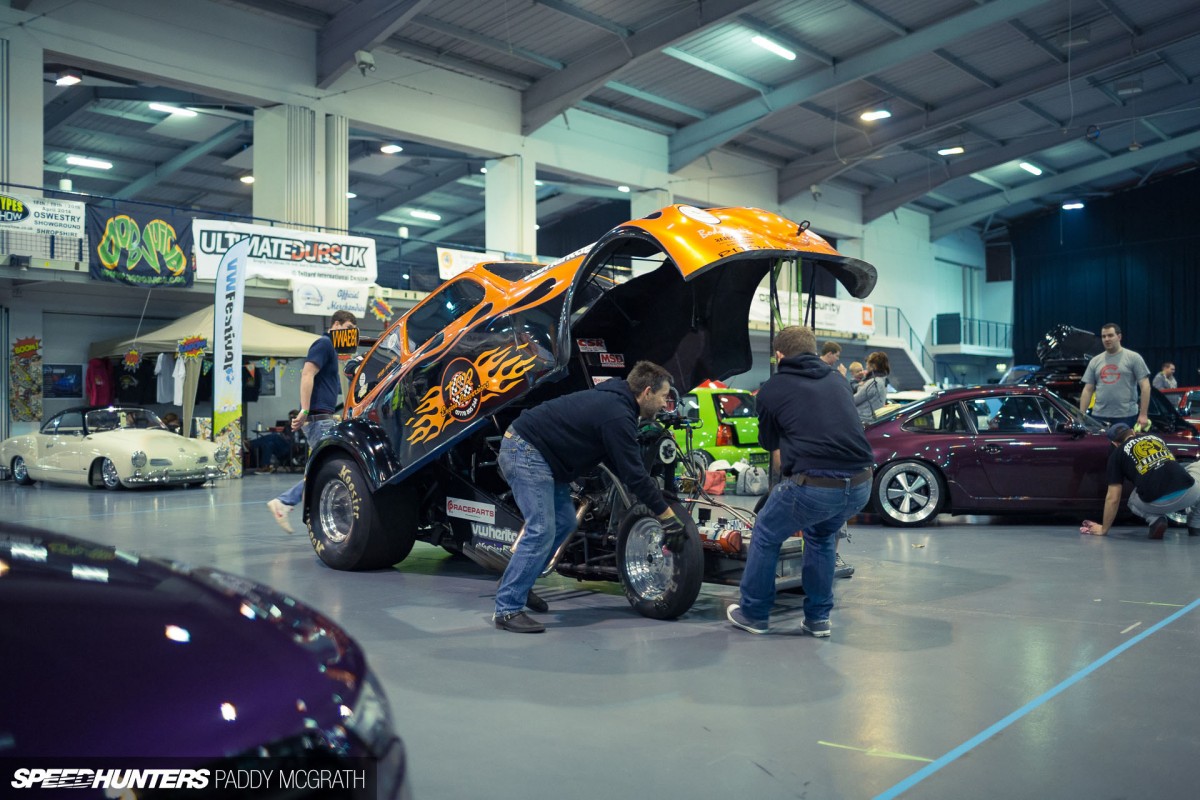 I think this past year I've been better able to appreciate just how vast the and varied the cars are. Everything from Beetle Funny Cars to BTCC machines, to pristine restorations of classic Volkswagen motors and everything in between.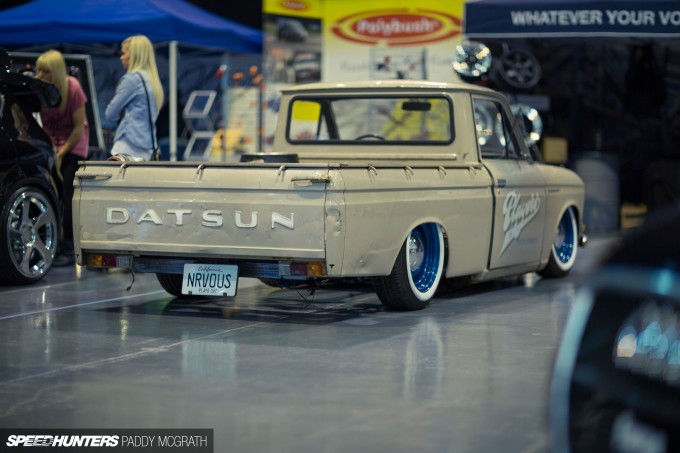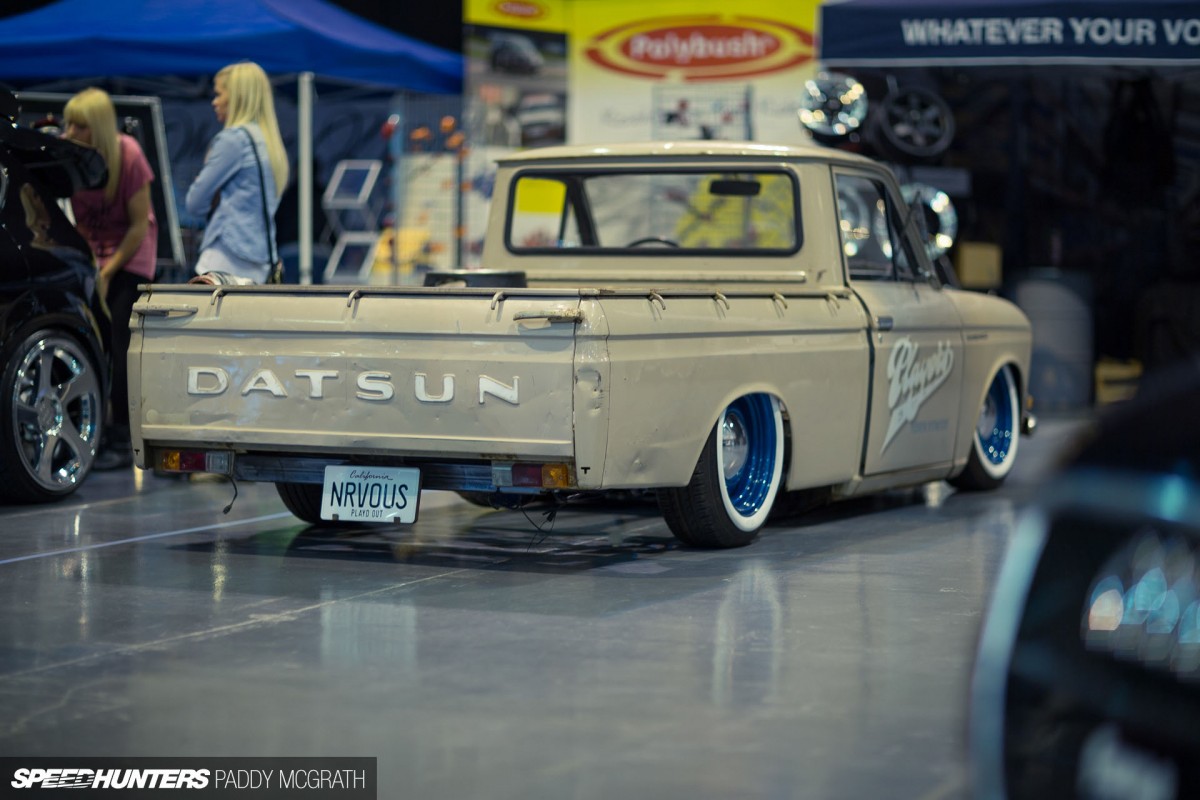 They even let a Datsun in. Jay from the Players crew brought along a completely fresh build with a distinct SoCal flavour; this is a VW show after all, right? This is another that we'll be bringing you a closer look at in the near future.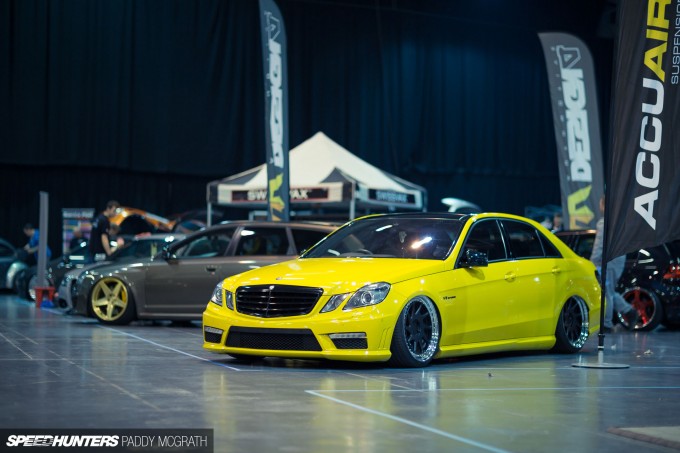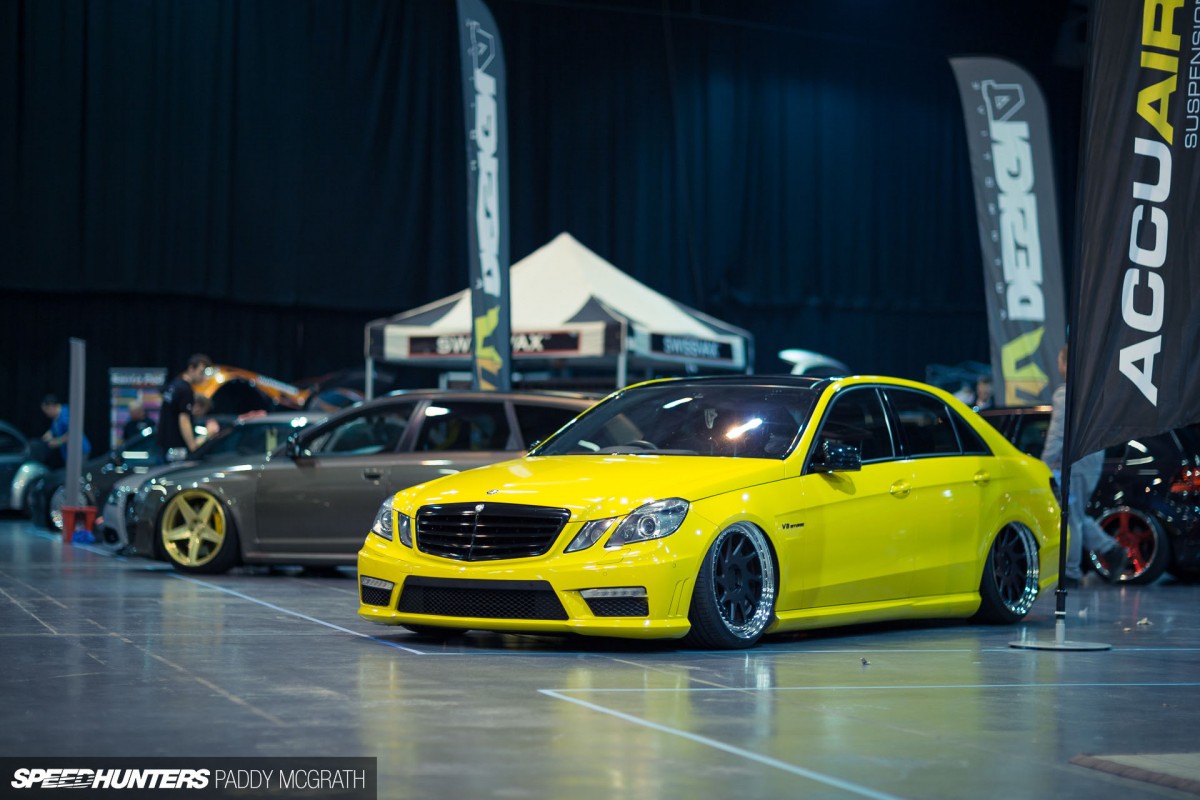 An E63 AMG on Rotiform OZT wheels and air ride with a blinding yellow wrap: maximum impact. I was talking to the guys from KW Suspension and we discussed just how far people are pushing things. Every year, things are continuing to evolve and always in different ways.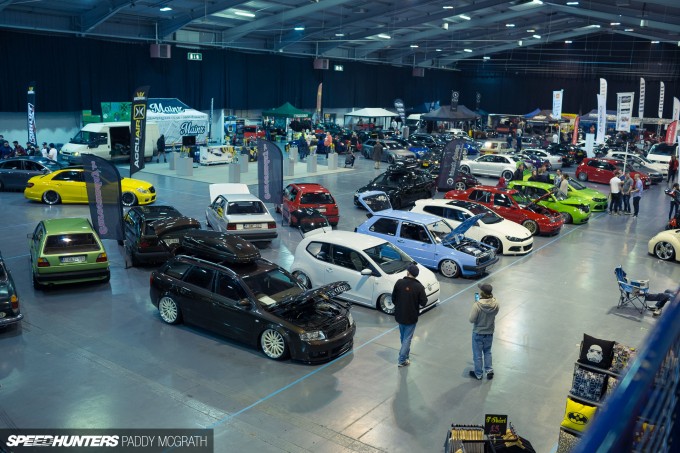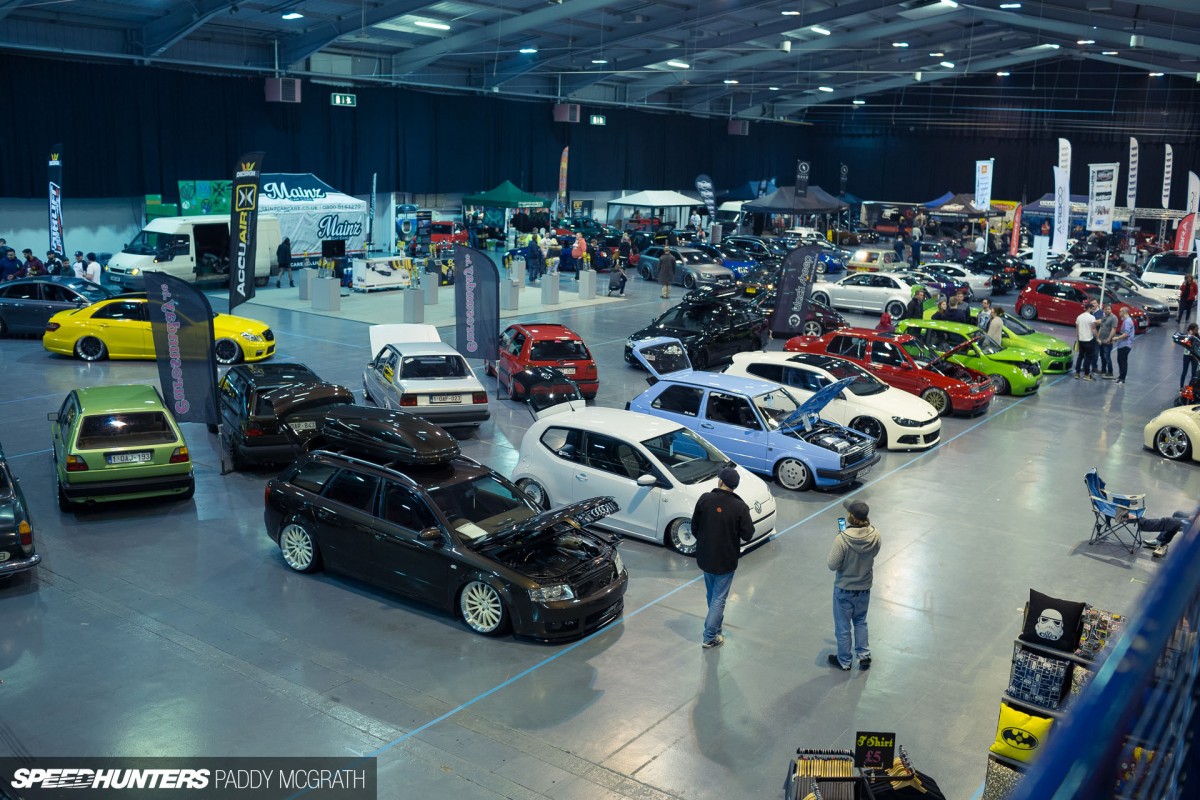 This was part of what inspired my opening paragraph. Because it genuinely blows my mind. Builds keep getting better and better, with new inventive strands of modification being developed and shown.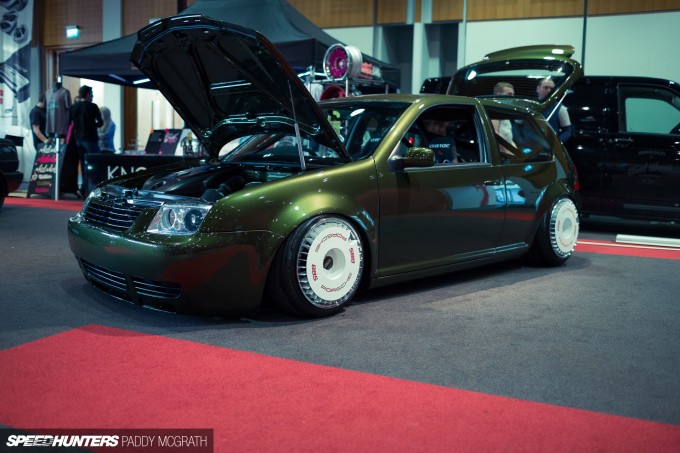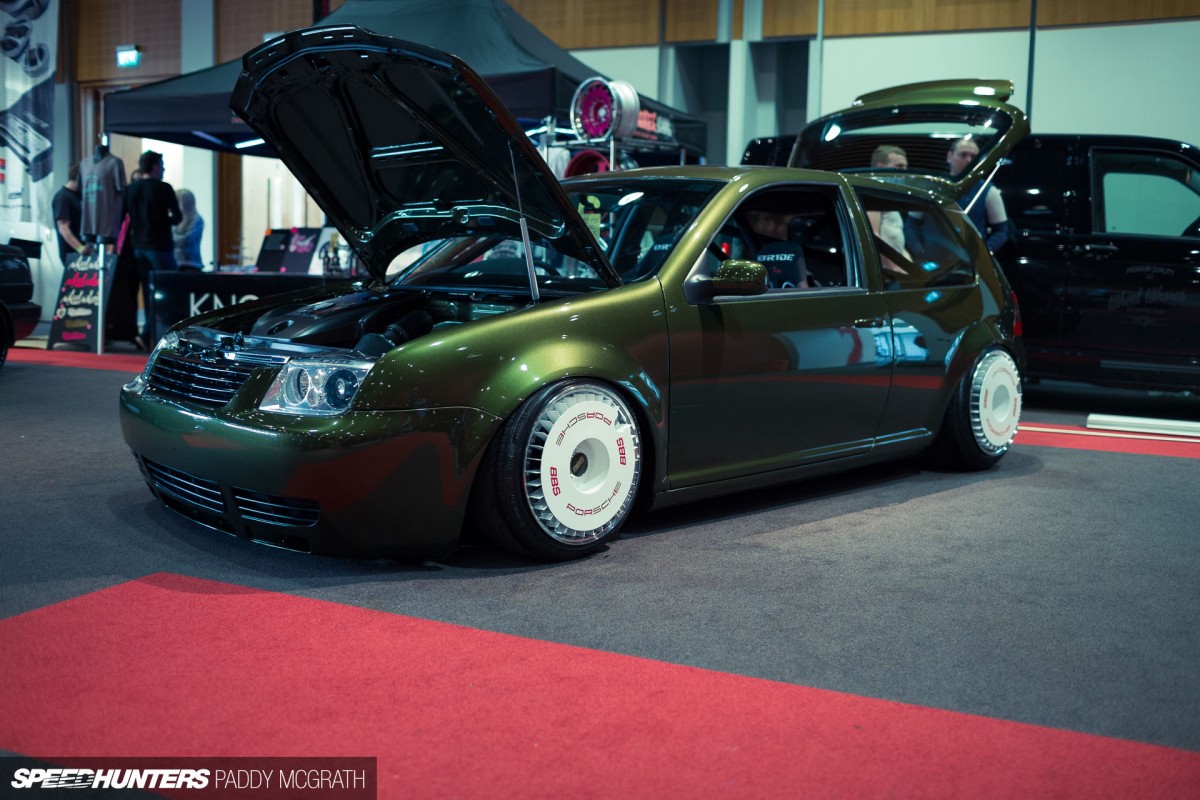 There's so much detail going on here with the Bora front end swap, Porsche fitment turbo fans and did you spot the Bride seats? So just how far will people go? What's the motivation for all this then?
Don't deny a man his happiness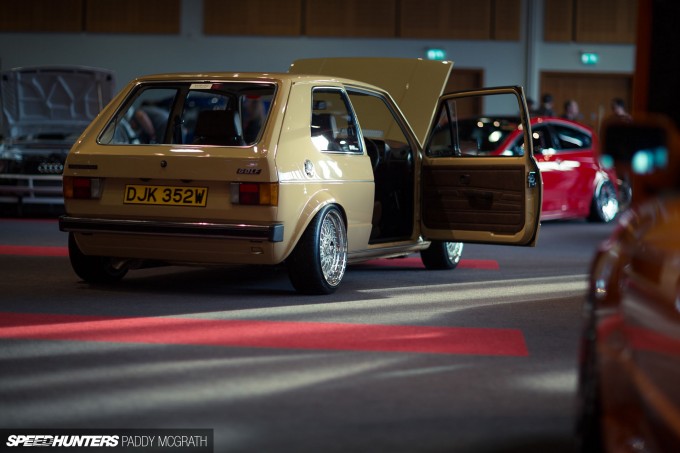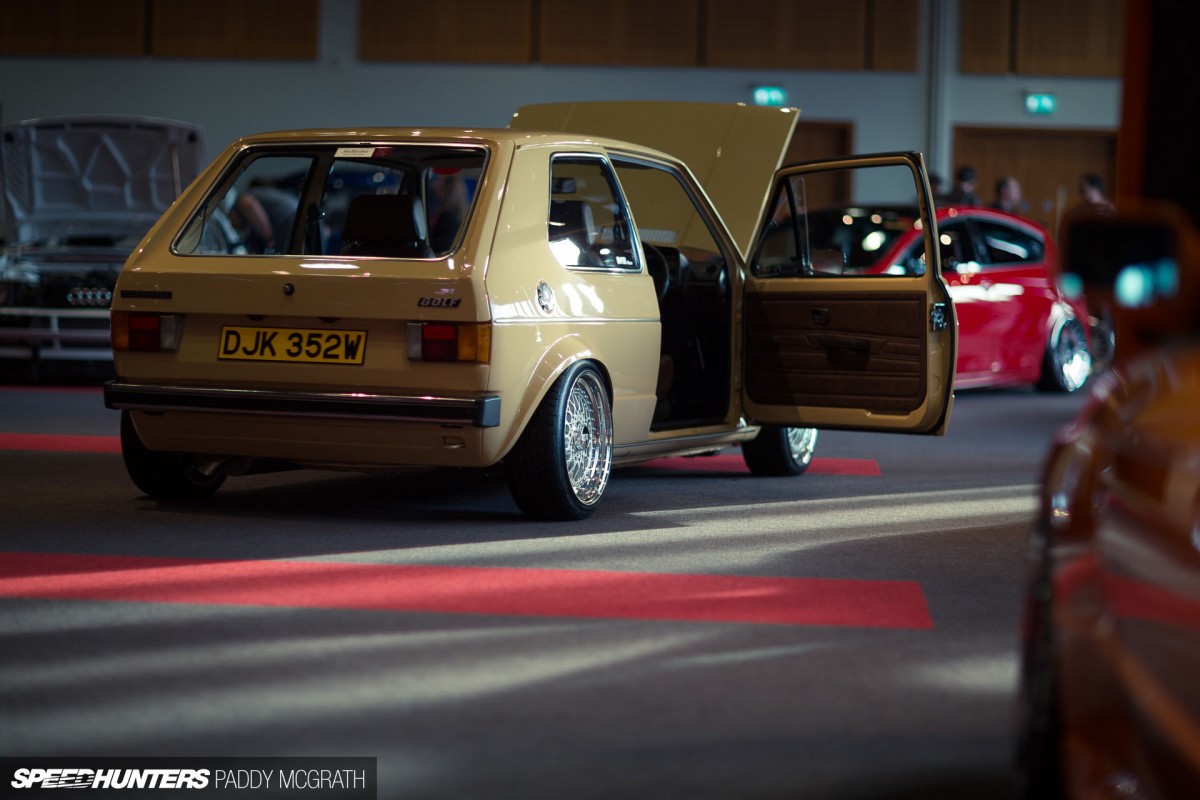 Simply, it's the happiness our cars bring us.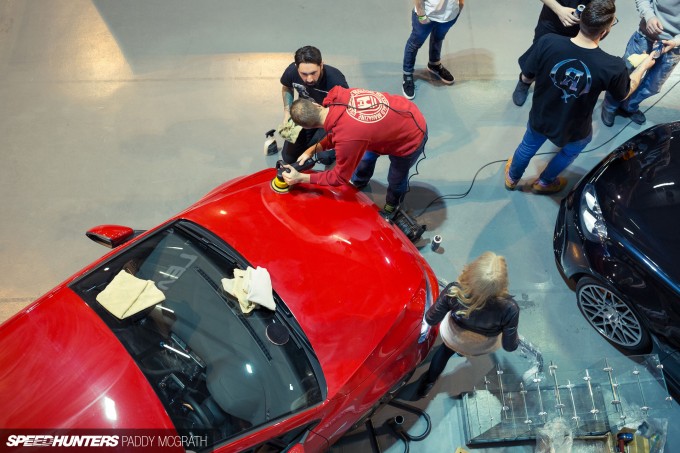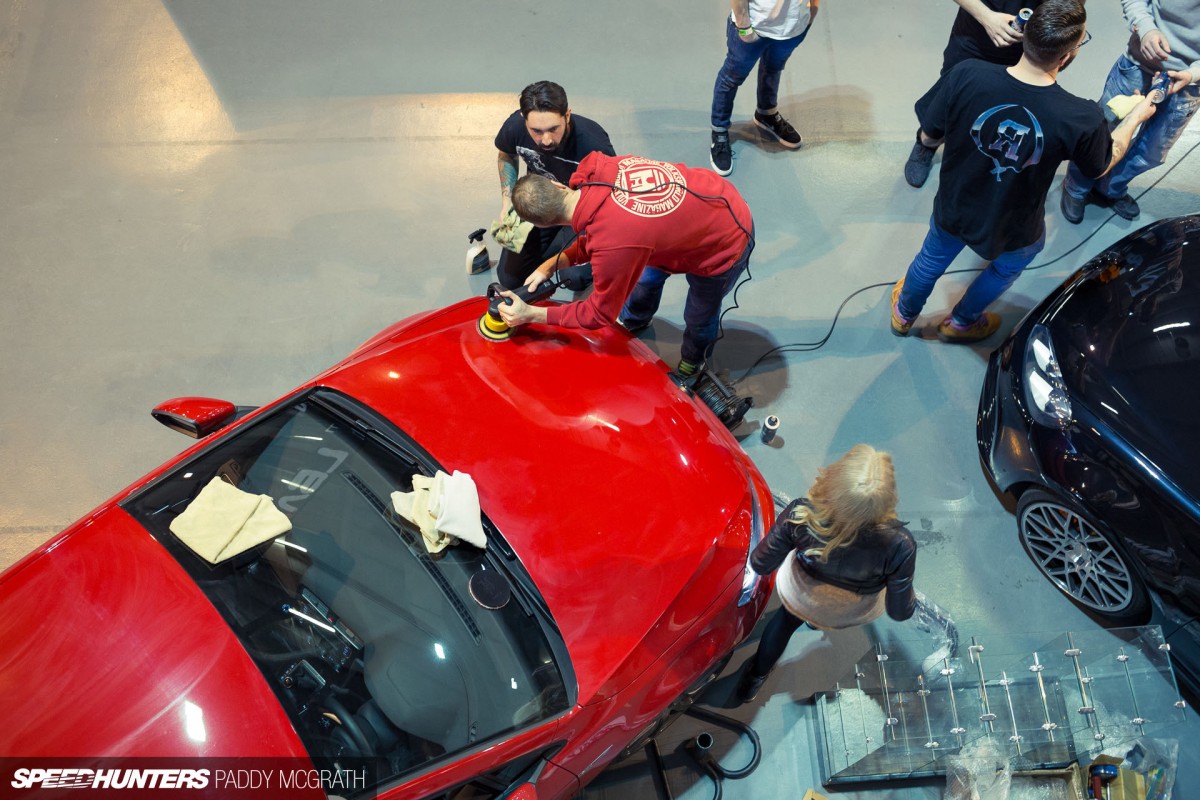 It's the camaraderie, the friendships, the banter, the fun and the enjoyment. This is a scene that celebrates all aspects of car culture; one which echoes Speedhunters' own mantra.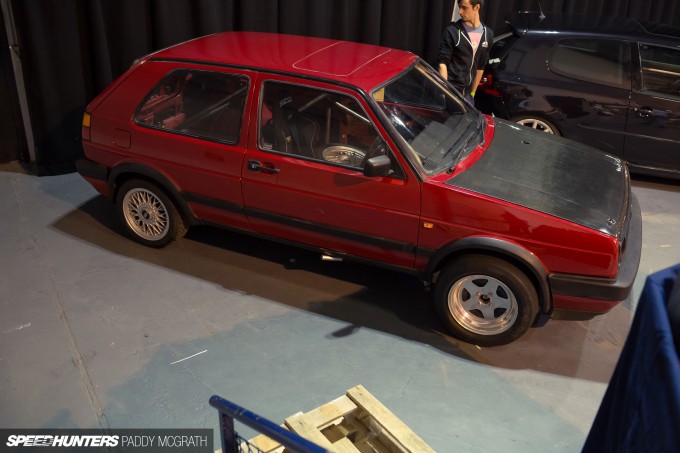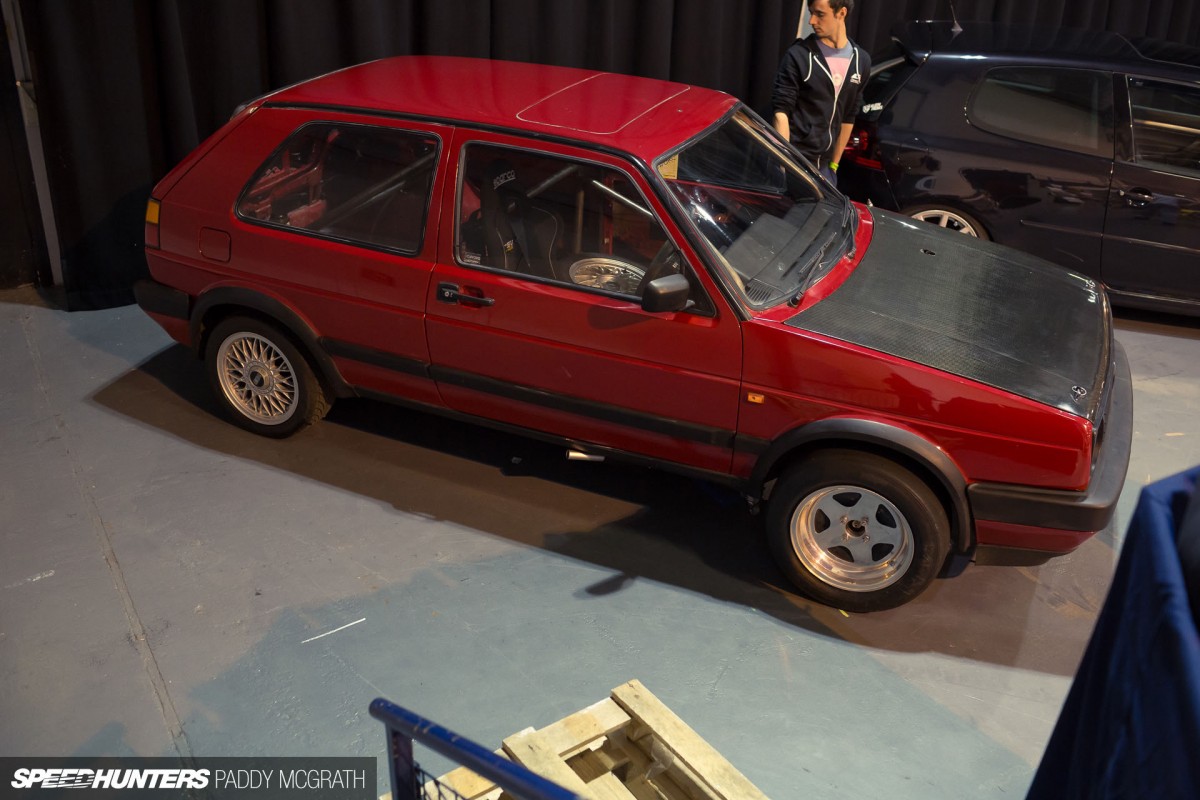 You shouldn't mistake this happiness and enjoyment as simple-minded weakness either by the way.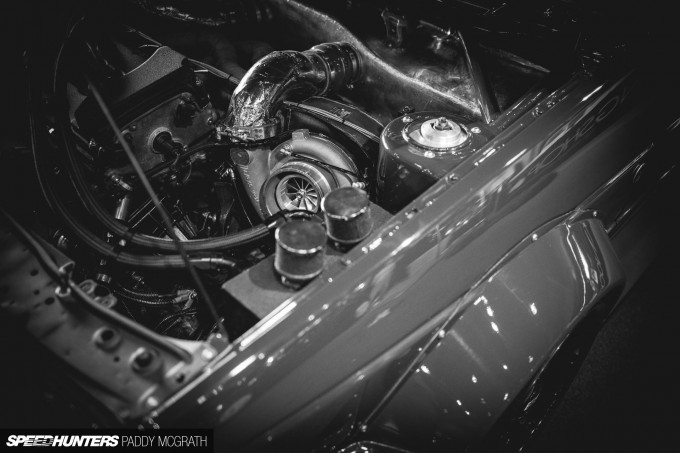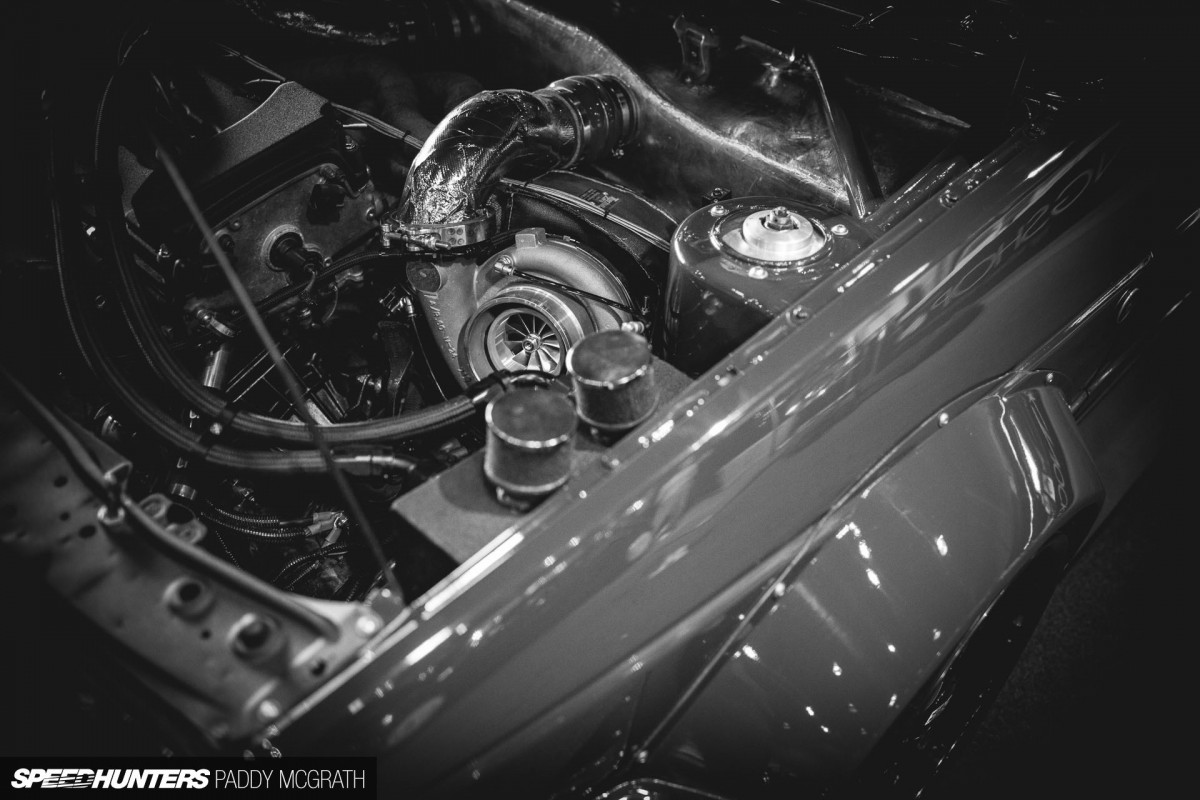 Because more often than not, something will pop up to remind you that these are cars more than capable of causing an upset or two. If they want to that is. How about a Jetta aiming for eight second passes down the strip? Again, more on that to come.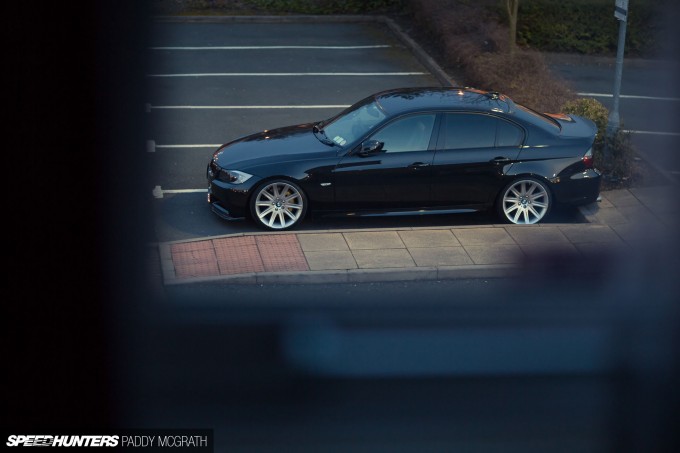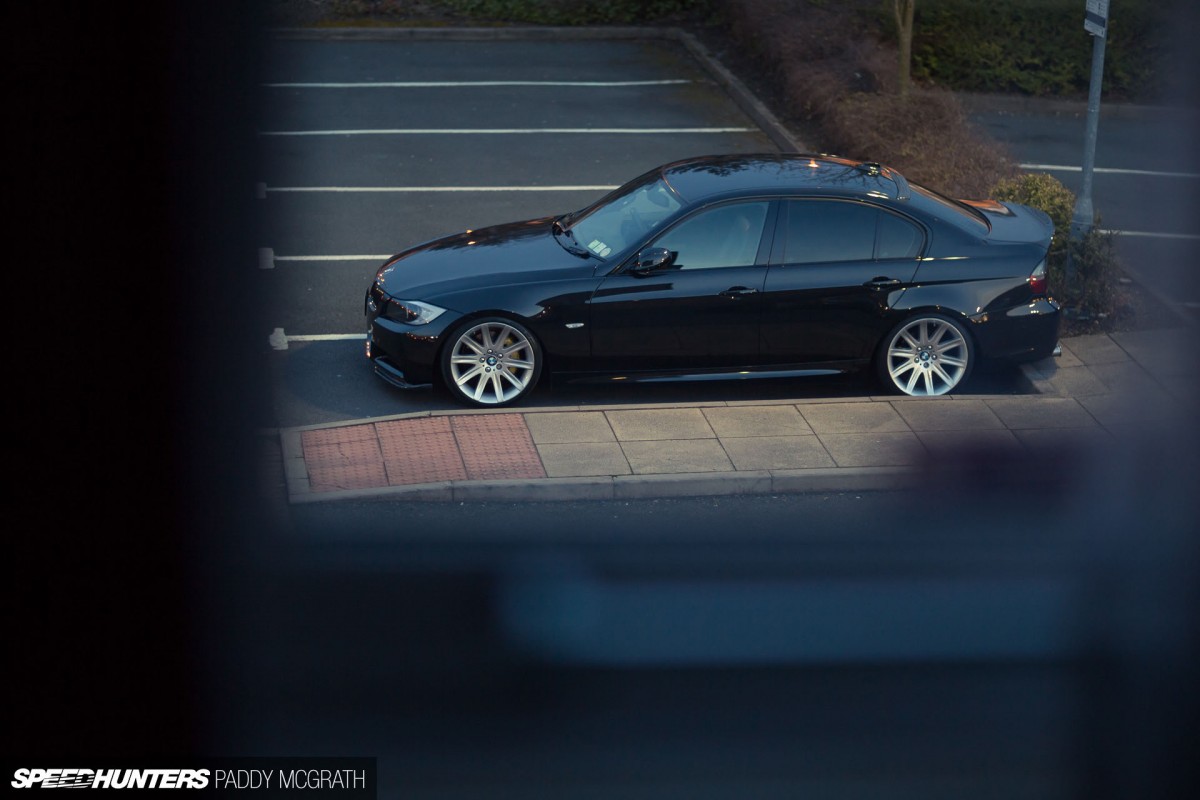 What people often forget when staring at a screen is that whilst they might not like something about another person's automobile, it doesn't really matter. Because they love their car no matter what you say. It's this love and mutual acknowledgement that makes you a true car person.
We've altered our Ultimate Dubs coverage this year. We're not going to go overboard and show you every car present. Instead, we've identified the cars that we think will leave a last impression and are following them up for in-depth features in the near future. Don't worry though, because there's still another story to come…
Paddy McGrath
Twitter: @PaddyMcGrathSH
Instagram: speedhunters_paddy
paddy@speedhunters.com