In yesterday's event overview, I spoke about how Dubshed rewarded your curiosity. There just always seemed to be something waiting to be uncovered, or something that you could easily miss on first viewing. I've tried to put together a selection of cars that really embodied this thesis for me, whilst all being different in their own right. You might remember a quick glance at this MkIV Golf from Ultimate Dubs. The owner made his (her?) way across the Irish sea, and I'm glad they did.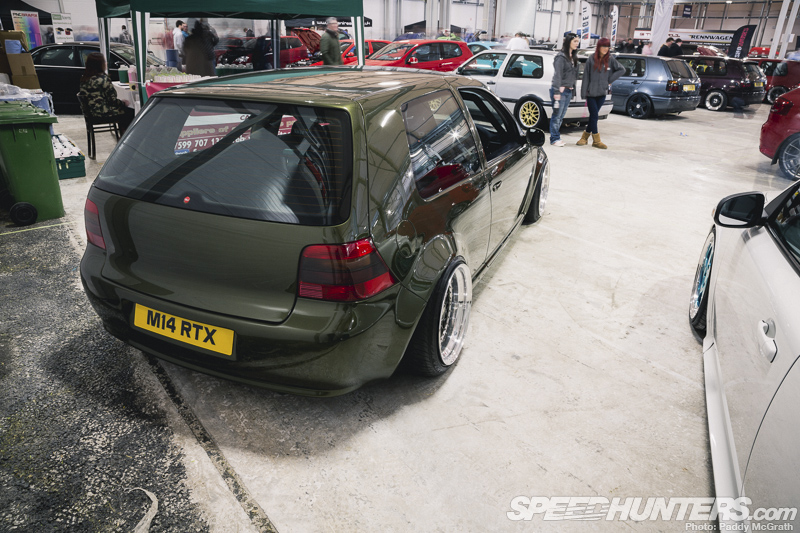 If you can imagine this with the bonnet closed and out in the wild, it would look like a super clean Golf on BBS RS. When you start looking closer, you'll notice that the rub strips have been removed. It might be just the dished wheels, but the arches look slightly wider too. The paint is superb, with not a single chip or swirl to be seen.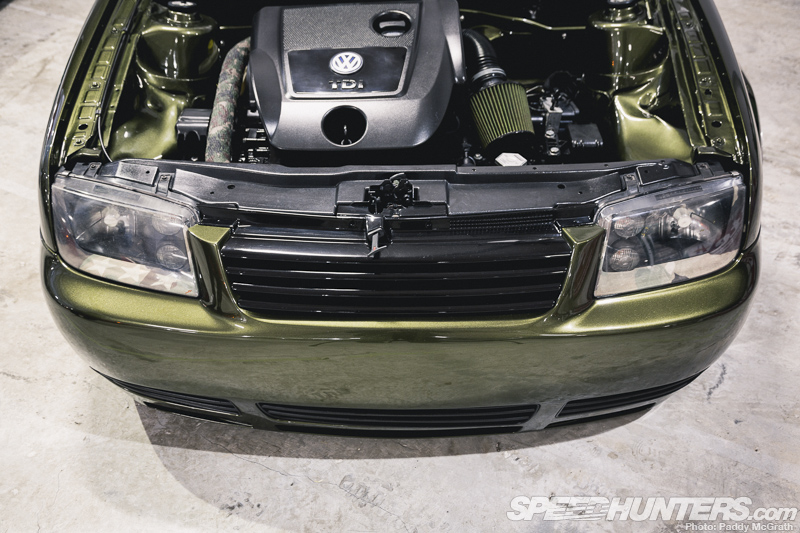 The Bora face conversion is obviously a big change, but something that no doubt would catch a lot of people out. See the camouflage material inside the headlights? The engine bay has been shaved and tucked too, with the PD diesel motor looking pristine.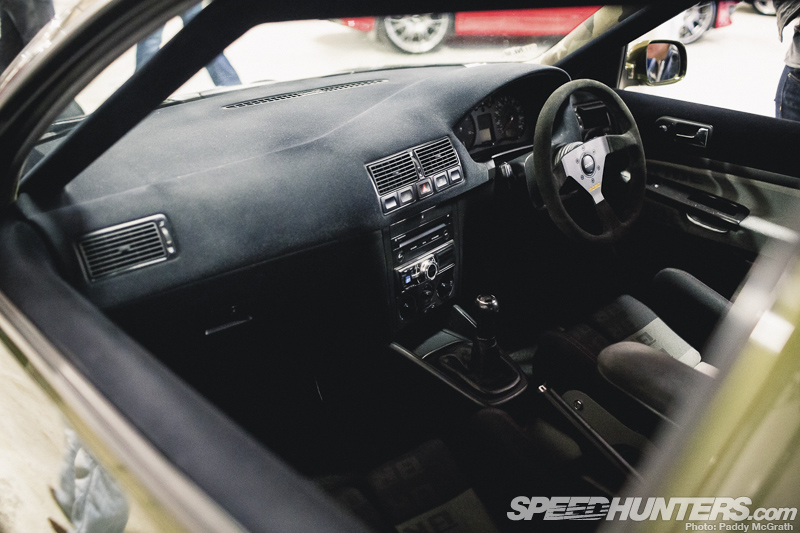 Inside there is again more subtlety. The flocked dash, door cards and even the cage. Oh, how I love the flocked rollcage, perfect for a stealthy install.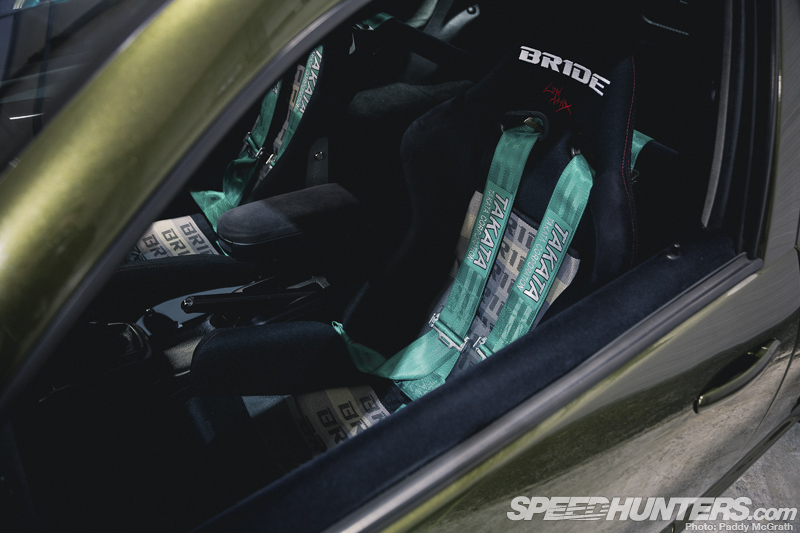 There's a nice mixture of scenes too, with the Bride and Takata combination – a pairing not usually found inside a Volkswagen.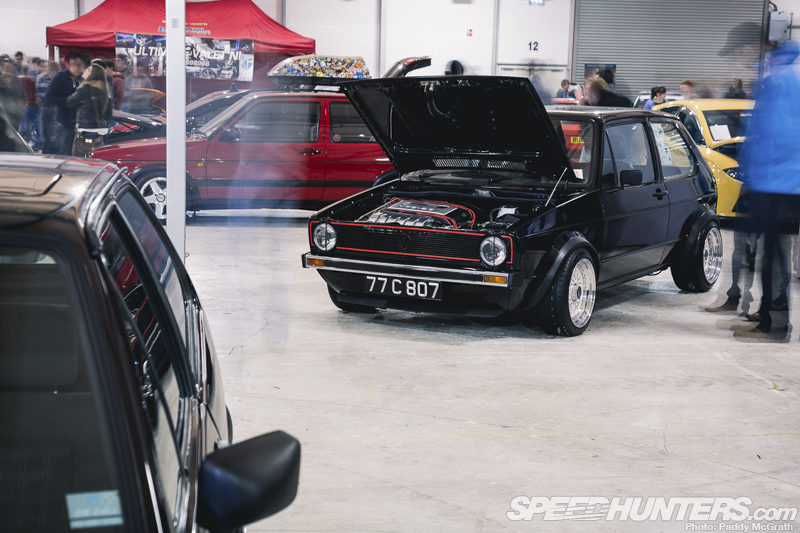 Across the hall was this Golf MkI. Again, imagine it with the bonnet closed and it looks just like every other MkI Golf you've seen sitting on RS.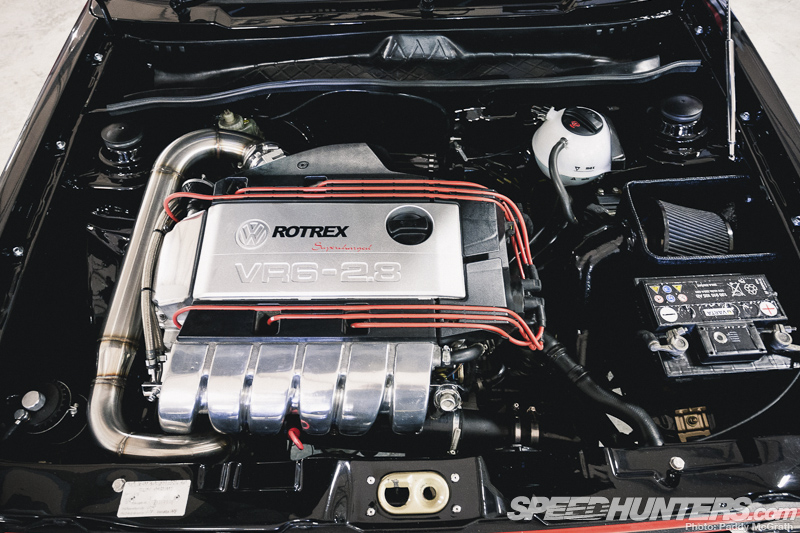 A closer inspection this time reveals a supercharged 2.8-litre VR6 conversion. There has been some very well-considered fabrication to accommodate this swap.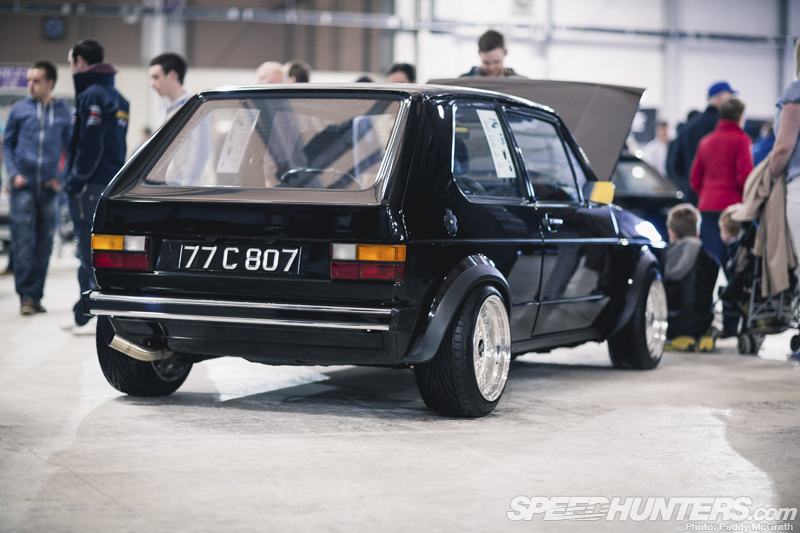 The subtle fabrication continues on the outside too.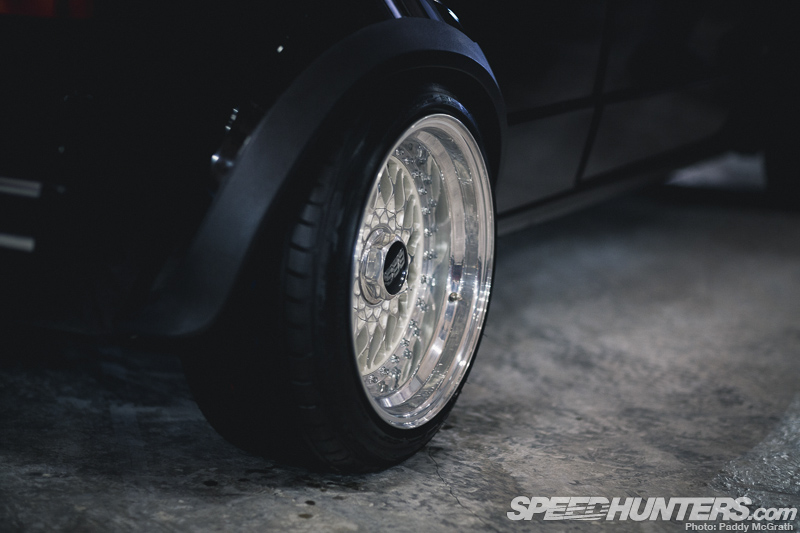 All four arches have been widened to fit the 15-inch wheels beneath them. The car sits on KW Variant 3 coilovers which were originally intended for a MkIII Golf.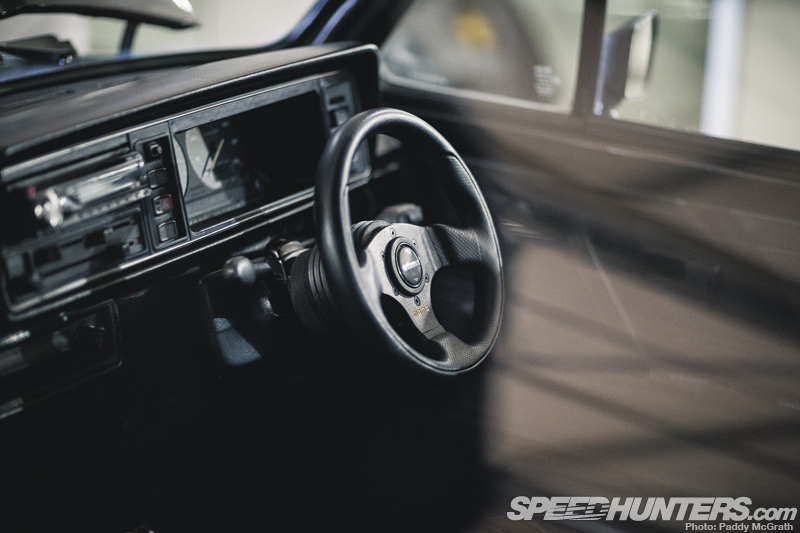 Inside has been kept simple with a MkI dash featuring MkIII clocks and Audi TT sourced seats. It's just more than a Golf.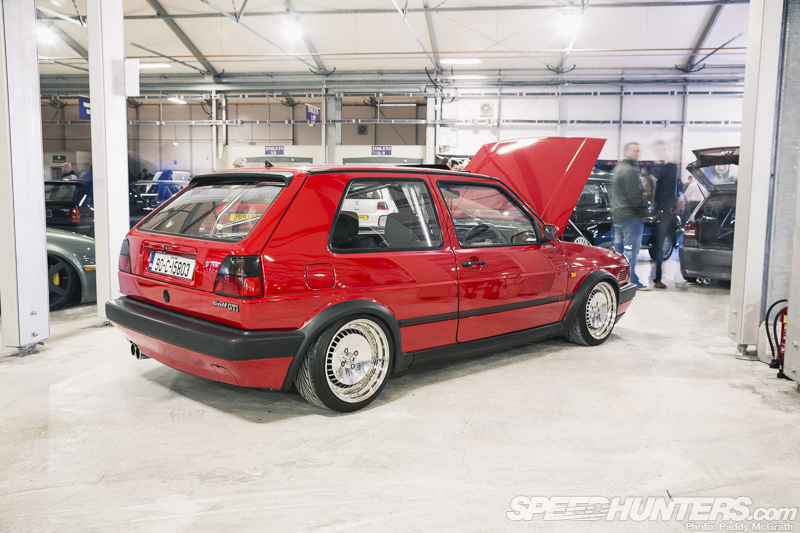 From the rear, a simple but immaculate MkII Golf.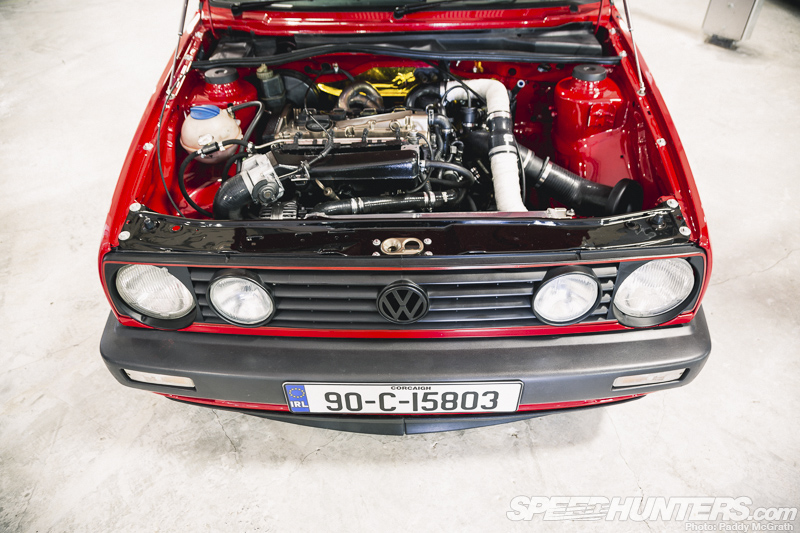 However, under the bonnet hides a fettled 1.8-litre turbocharged Audi engine featuring a Garrett K04 022 with equal length exhaust headers.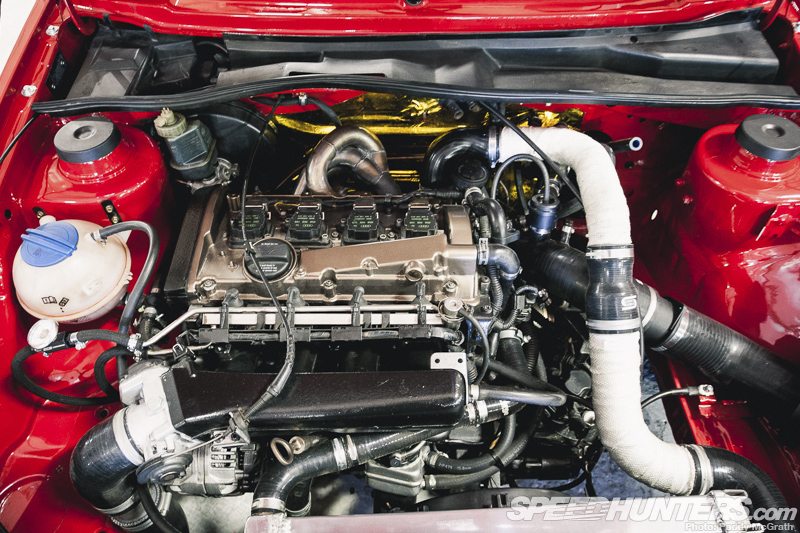 The owner and creator, Mark Sheridan, told me that it's still a work in progress and the car is still to be properly mapped. He did point out that it's a bit quick already. A Quaife LSD should help keep the power under control.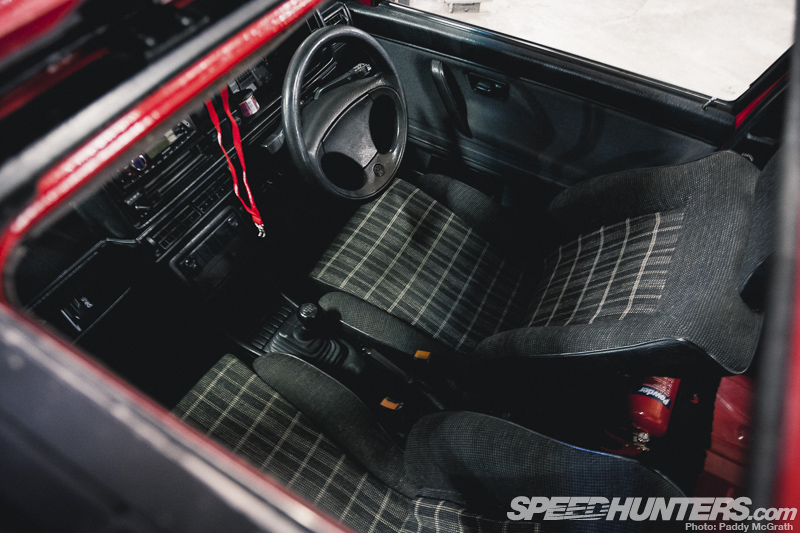 Inside is a clean cockpit with a stripped out and caged rear.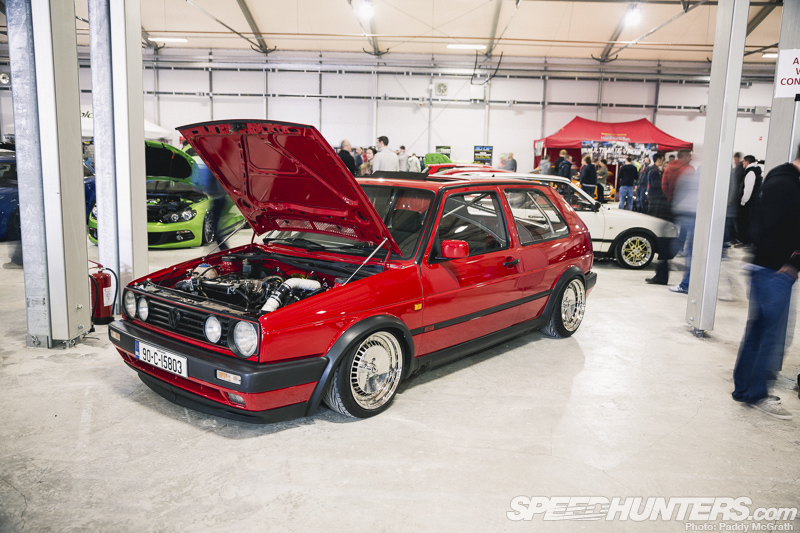 The 16-inch Schmidt TH Lines are paired with Toyo T1-Rs and sit under the G60 arches on H&R coilovers.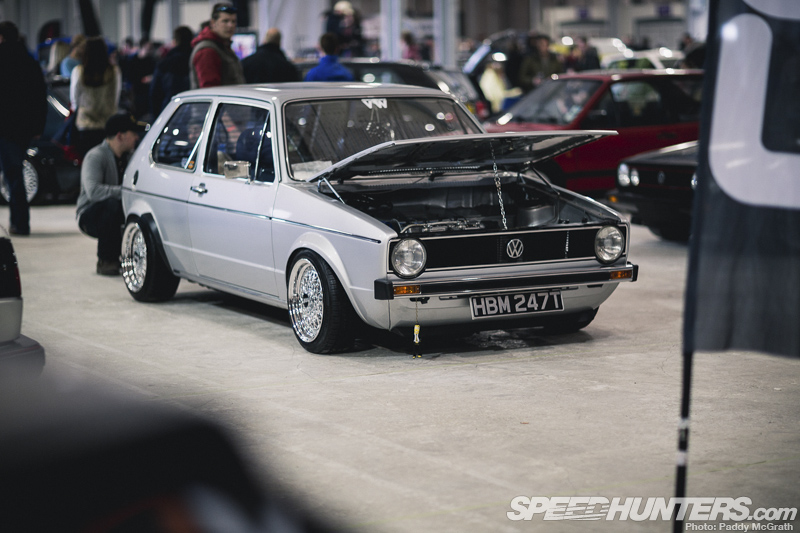 Another MkI Golf on RS, but as you've learned there's always more than meets the eye.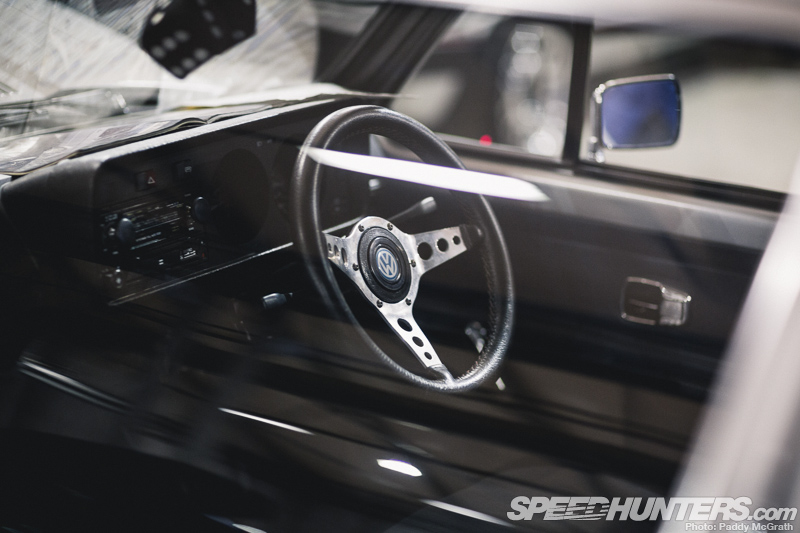 Inside was a period appropriate interior with a polished half-rollcage…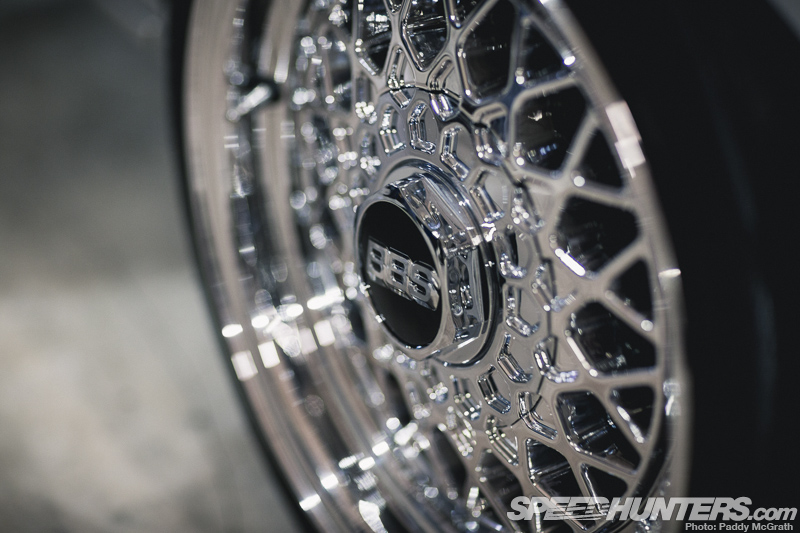 …which went rather well with the polished BBS.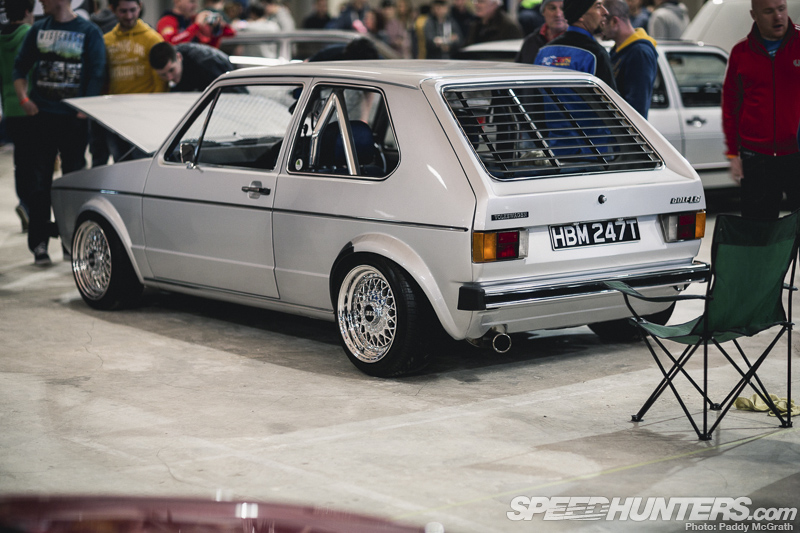 The rear window louvres were a nice touch, just adding something different to the overall package.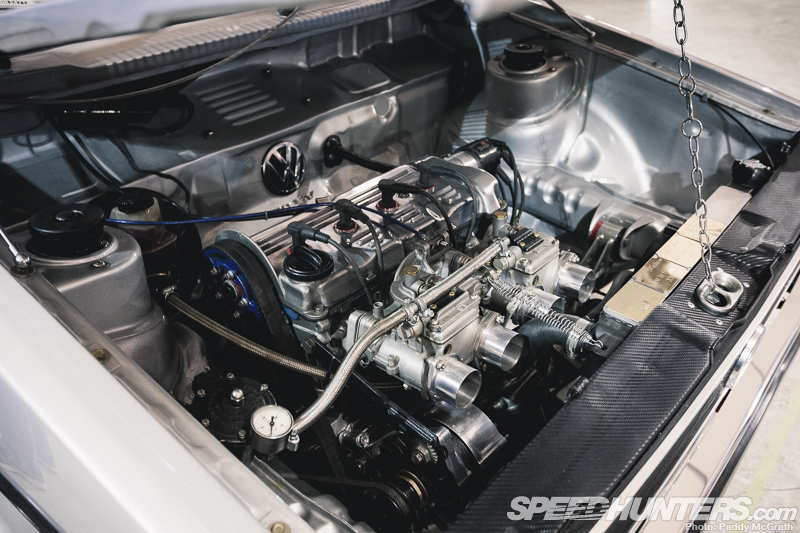 Although originally a 1.6LS, it was converted to a 2.0 16-valve breathing through twin Dell'Orto carbs.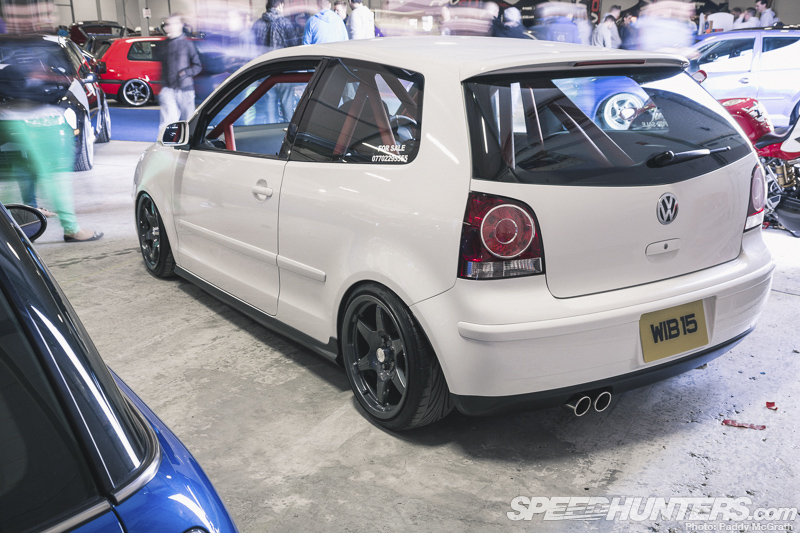 Immediately inside the front door of the main hall was this face-lifted MkIV Polo GTi.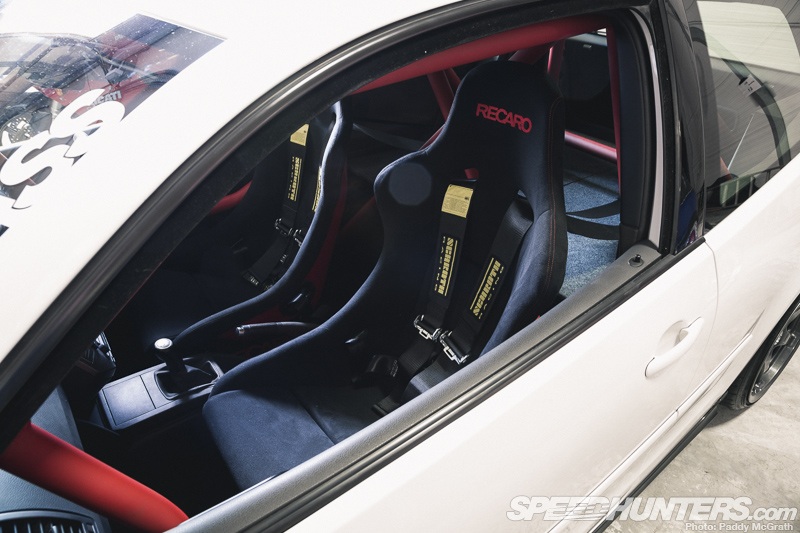 The matte red rollcage was complimented with a pair of Recaros (with colour coded rears).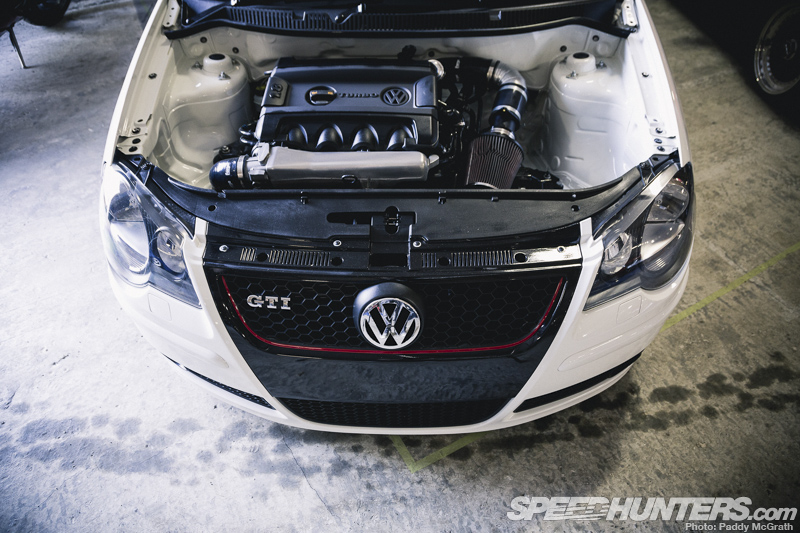 The original 1.8-litre turbocharged engine has been retained, but now resides in a much neater engine bay.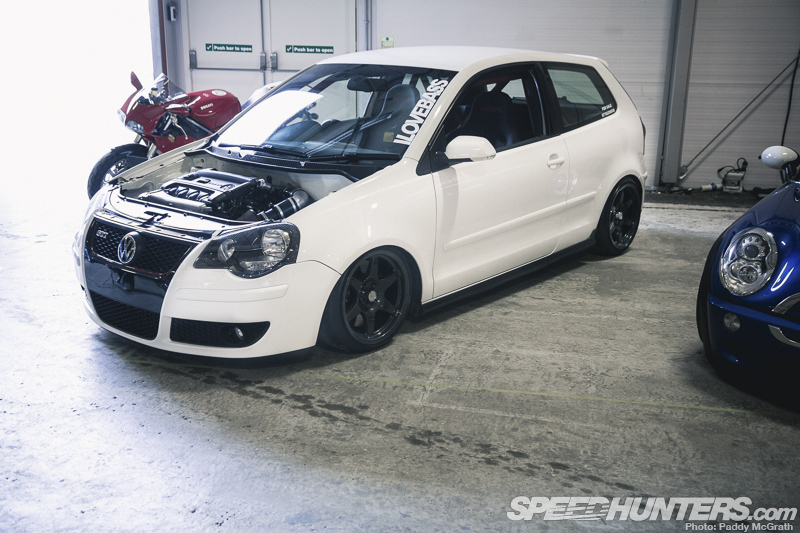 It's a simple and effective build but that by no means equates to an easy one.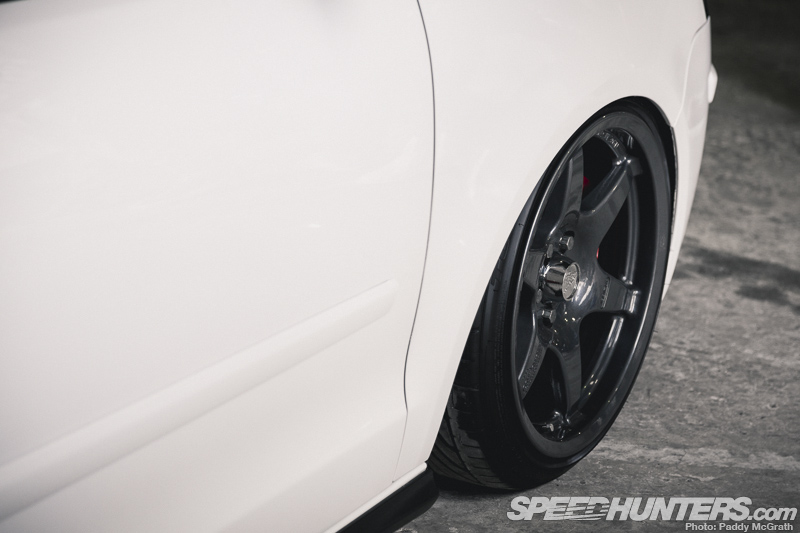 Shunning the trend for BBS was a full compliment of Compomotive MO6s.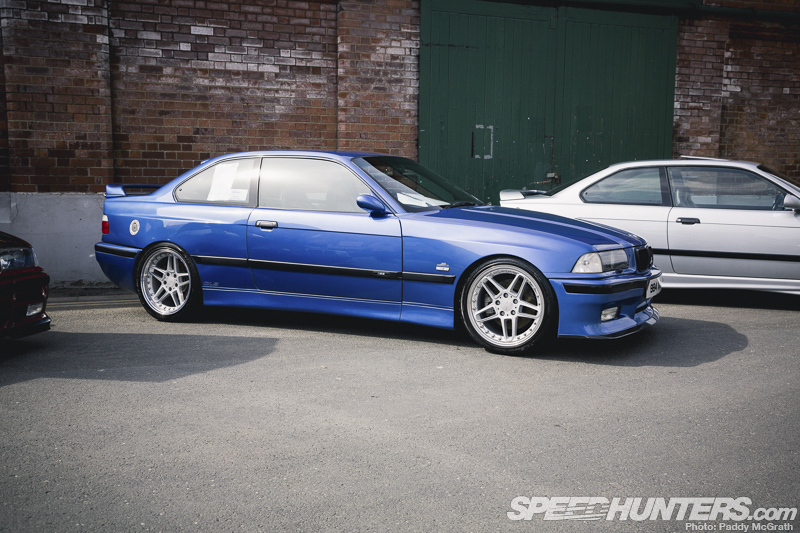 How else would you expect me to wrap up a primarily Volkswagen-orientated show but with a look at a BMW? This was parked amongst a couple of other E36s and only for this, I don't think I would have noticed it. You can see it, right?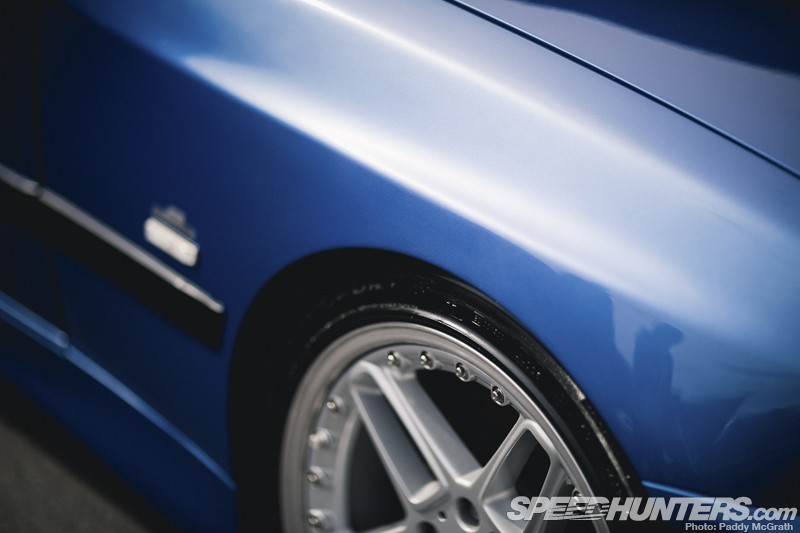 Of course I'm referring to the boxed wide arches, front and rear. It's at this point where you will point out that someone wide-arched the car at some stage, and you would be right. The twist in this story is the fact it was BMW themselves who carried out the conversion before the car was delivered. What left the factory as an M3 Evolution was converted using a full carbon-kevlar kit sourced from ACS, originally destined for ACS' CLS. This was in 1996, where this conversion was a £35,000 option on a £50,000 car ($54,000 and $77,000 at current exchange rates).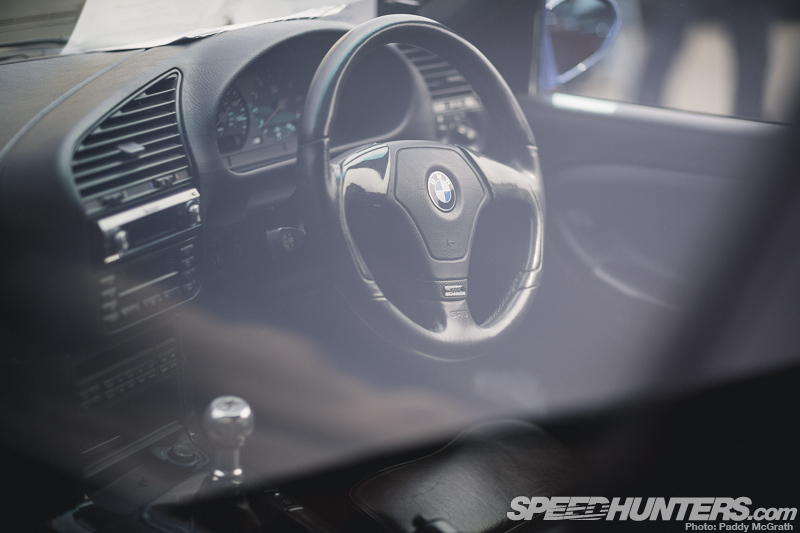 The carbon/kevlar theme continues on the inside, with a replacement centre console and racing interior set. The full conversion shaves 160kg off the stock M3 Evolution whilst still retaining the essential creature comforts and a full leather interior.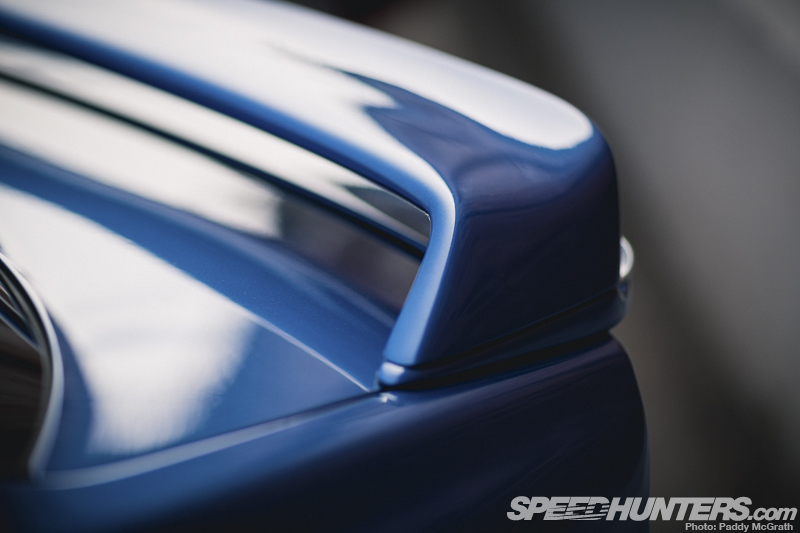 Another aerodynamic is the addition of a GT2 rear wing, which suits the car perfectly in my honest opinion.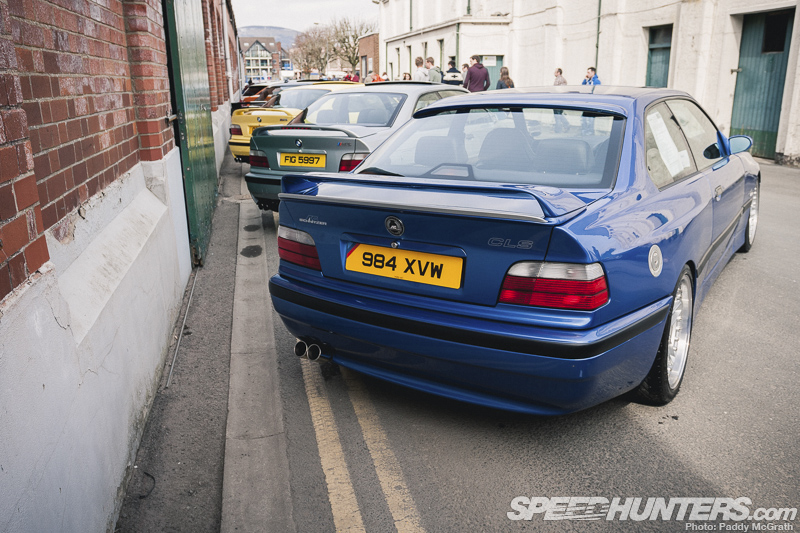 The car was last dyno'd at 332bhp, and with the factory limiter removed by ACS it can motor on towards 170mph. Not your average E36 M3 by any means.
With most of these cars, imagine how easy it would have been just to take a quick look and walk on by….
paddy@dev.speedhunters.com
Twitter: @PaddyMcGrathSH
Instagram: speedhunters_paddy