What's my age again?
Am I a Millenial? According to the internet, my 1984 birthday puts me right on the older edge of this generation. I certainly love technology and don't know how I ever survived without that magical device called a smart phone. I mean, was there actually a time when I could sit down and watch TV without having a second screen to stare at during commercial breaks or boring parts? Was it actually possible to live without carrying a digital camera that can instantly broadcast images to the world? How primitive that must have been.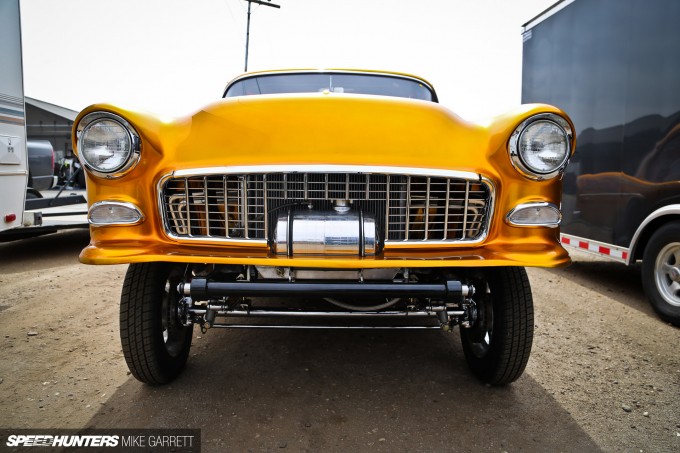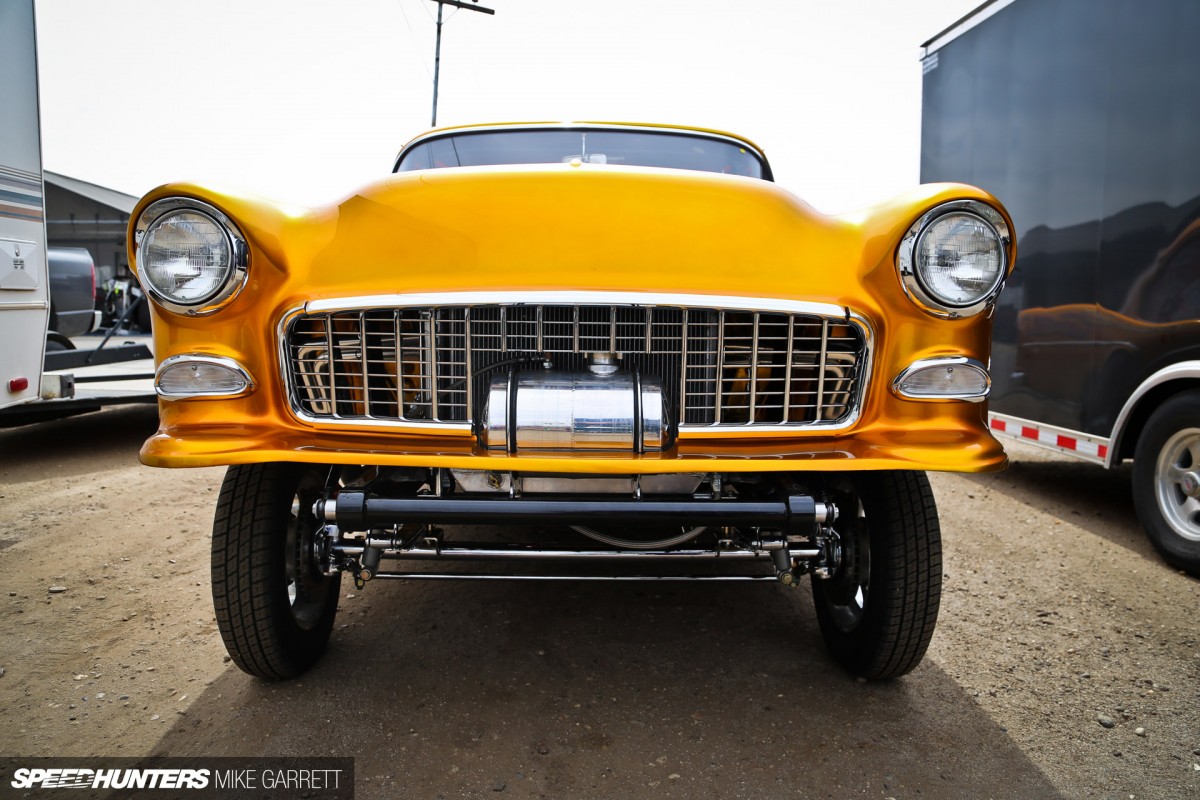 And while I've had no problem embracing the benefits (and drawbacks) of modern communication technology, when it comes to automobiles, my tastes are a bit more old-fashioned. Sure, if it's built right and looks cool I can dig anything on wheels, regardless of age, but I've always found it's the older vehicles and styles that truly stir my soul.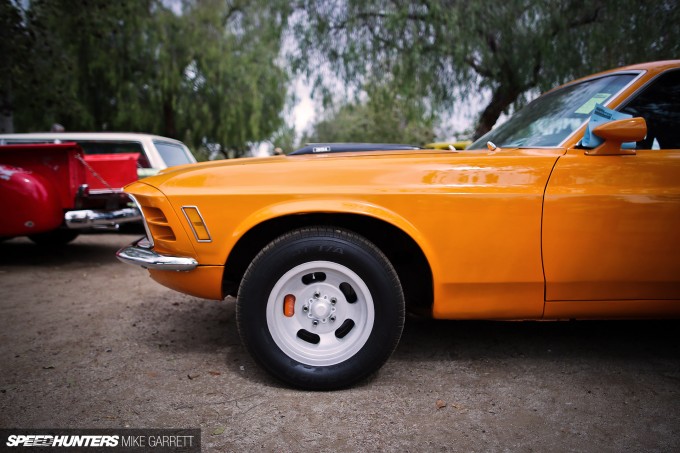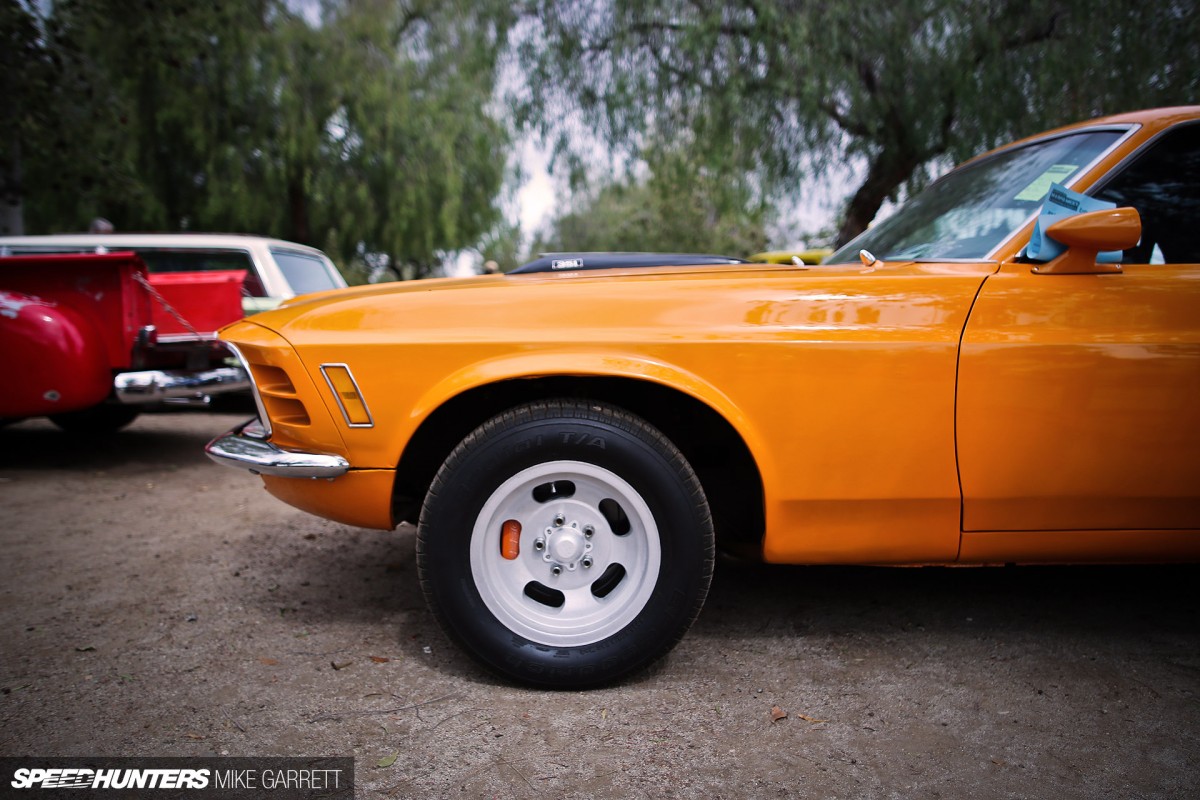 Was it the way I was brought up? Something in my personality? Whatever the reason, I always find myself being attracted to car culture from the days before I was born – or at the most recent, the days when I was a toddler.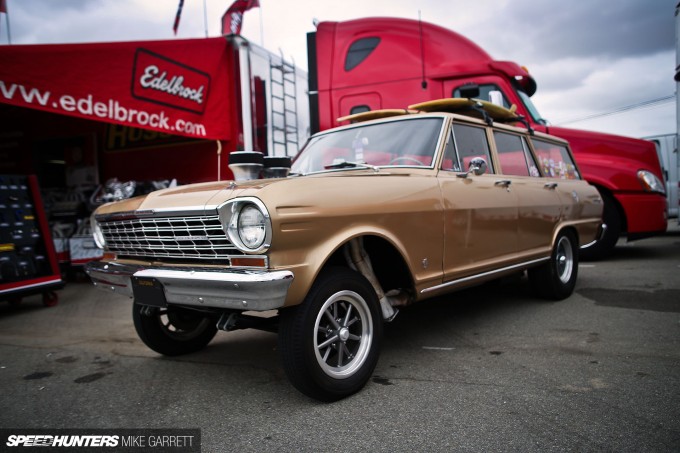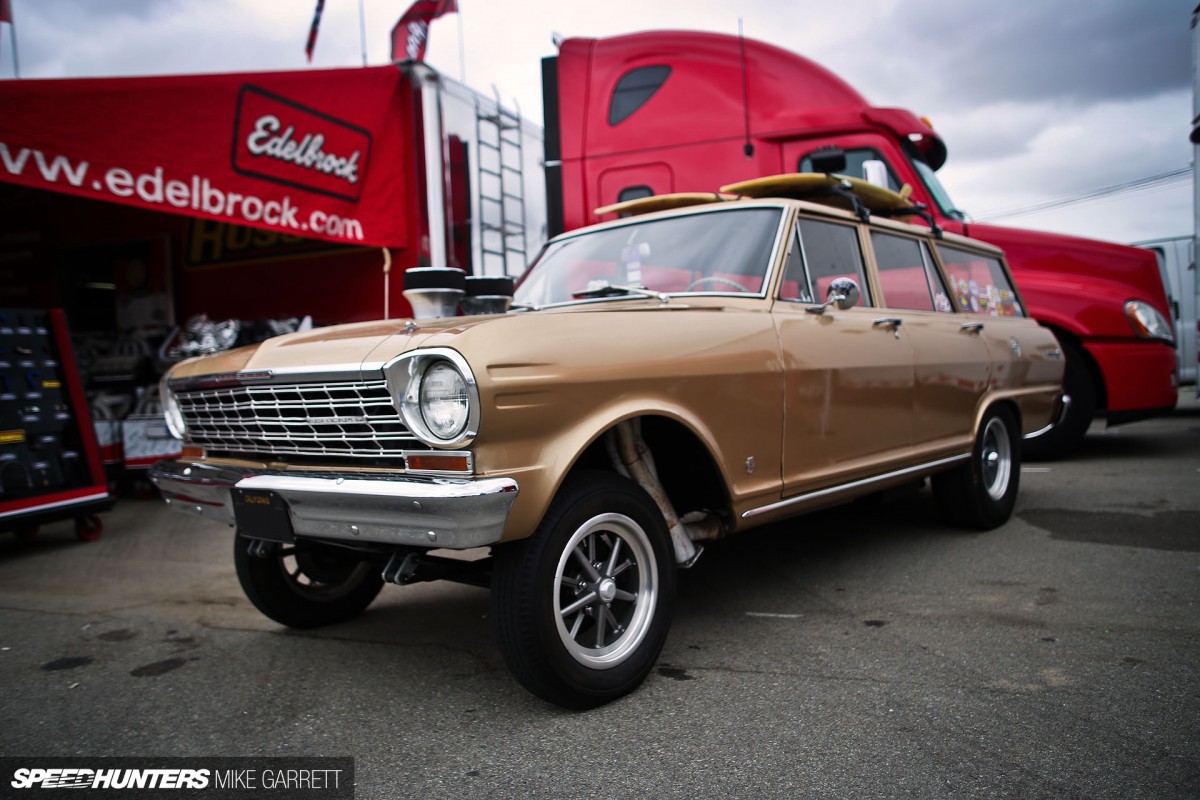 Whether it's a vintage race event like the Rolex Historics, a street gathering like the one I experienced in Kyoto a few weeks ago, or a nostalgia drag race, I just feel happy being surrounded by old cars. And speaking of nostalgia drag racing, I had the chance to spend some time at the legendary March Meet in Bakersfield, California this past weekend.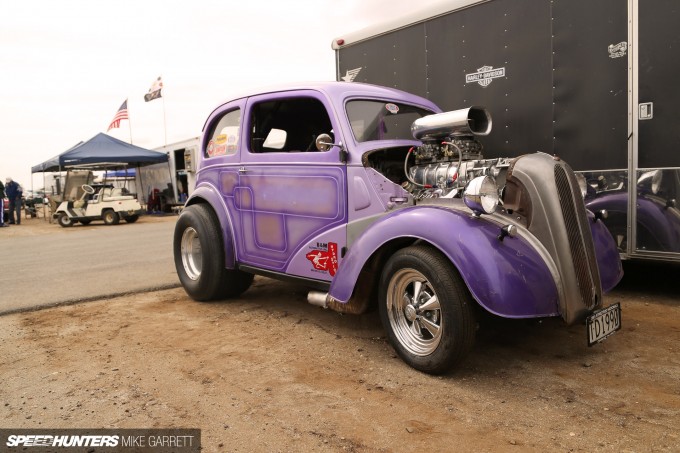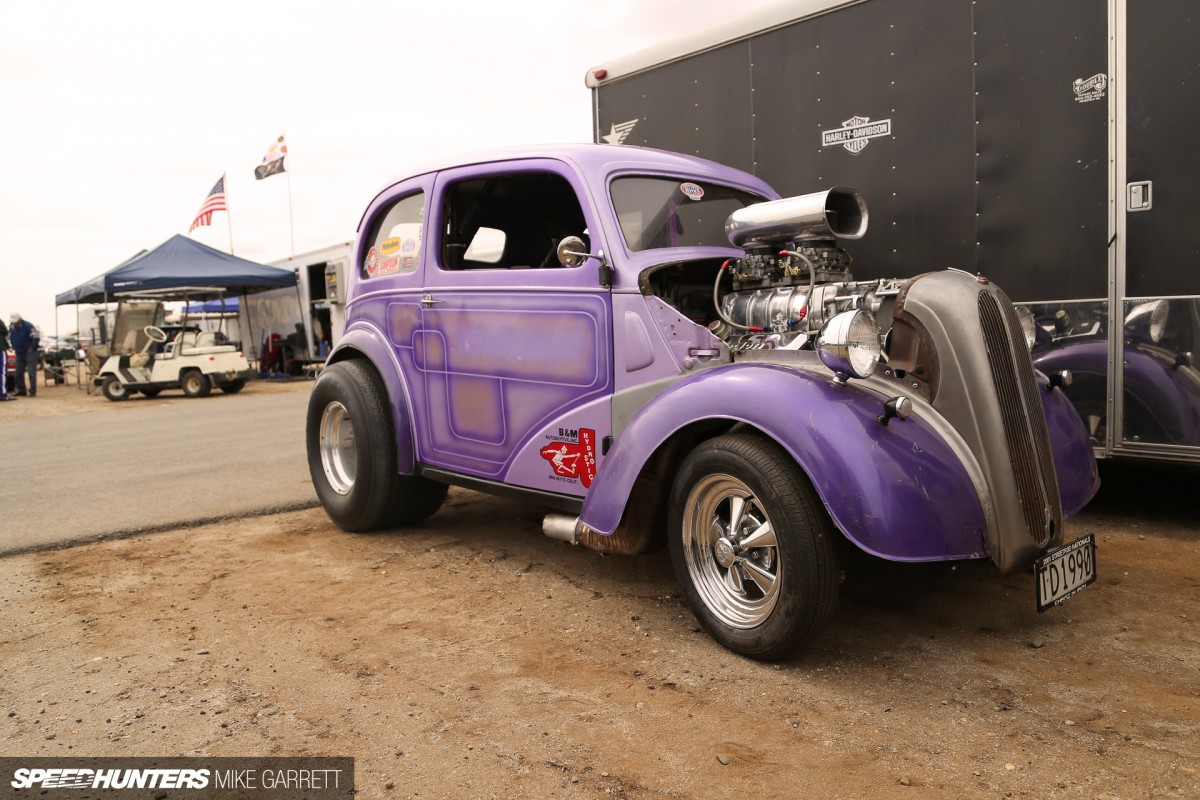 This is an event we've covered many times in the past and to be honest, it doesn't change a whole lot from year to year. That's why this time, instead of going for the traditional event coverage, I thought I'd extrapolate on my love of old cars and retro car culture using some cool cars and scenes from the March Meet to back up my thoughts.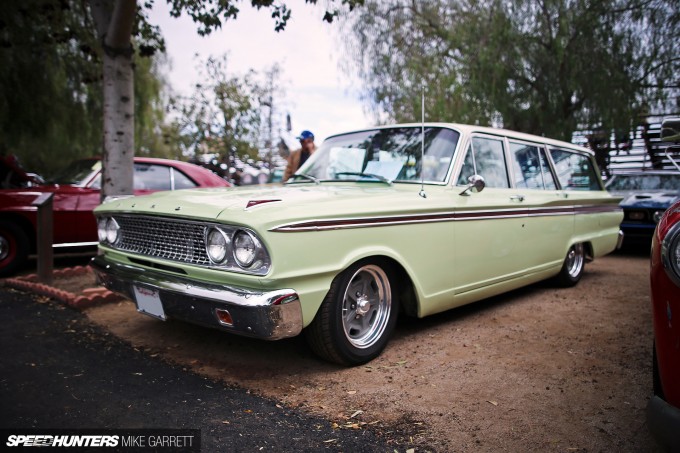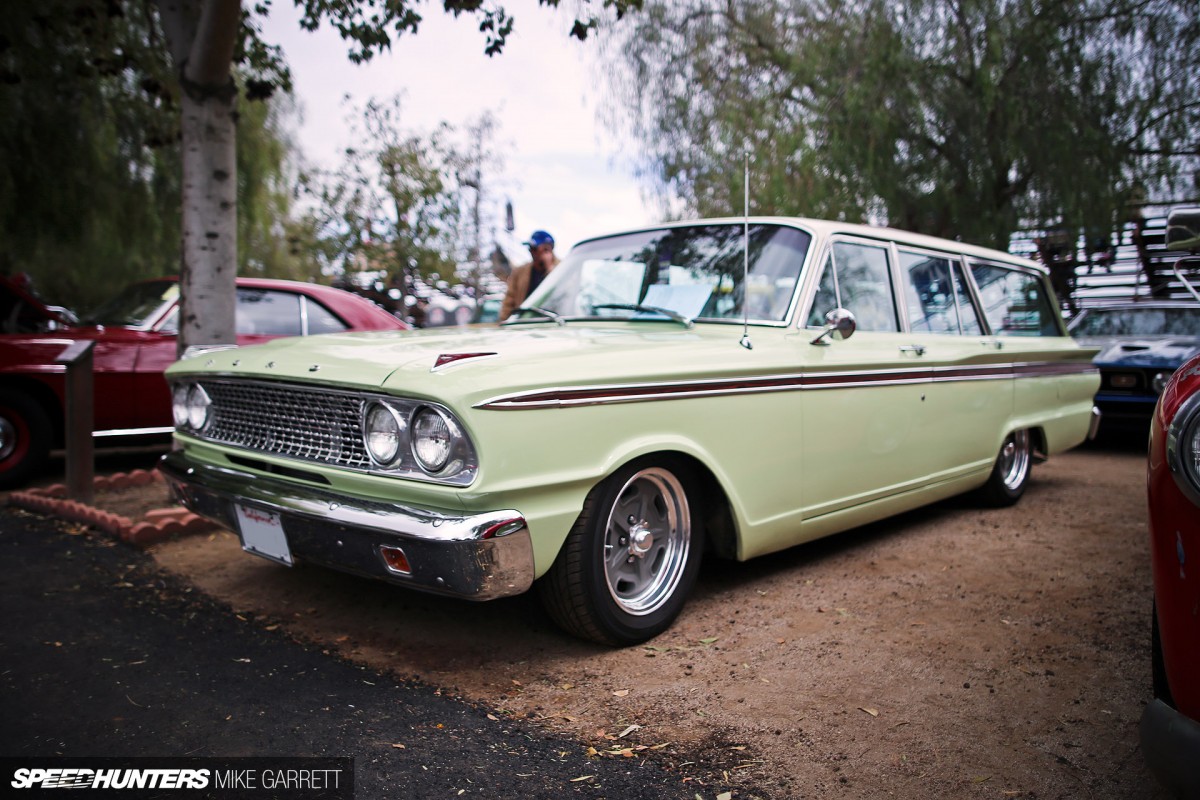 After all, while many come to Bakersfield every spring to catch the drag strip battles between door slammers, front-engine dragsters and nitro funny cars, plenty more come to simply to hang out and soak in the culture.
Young man, old style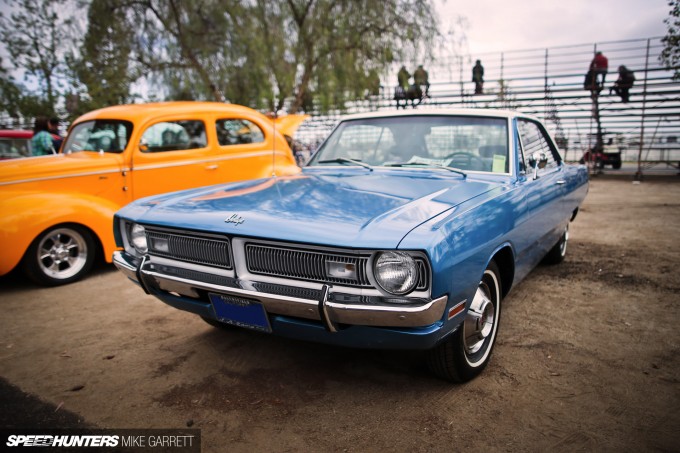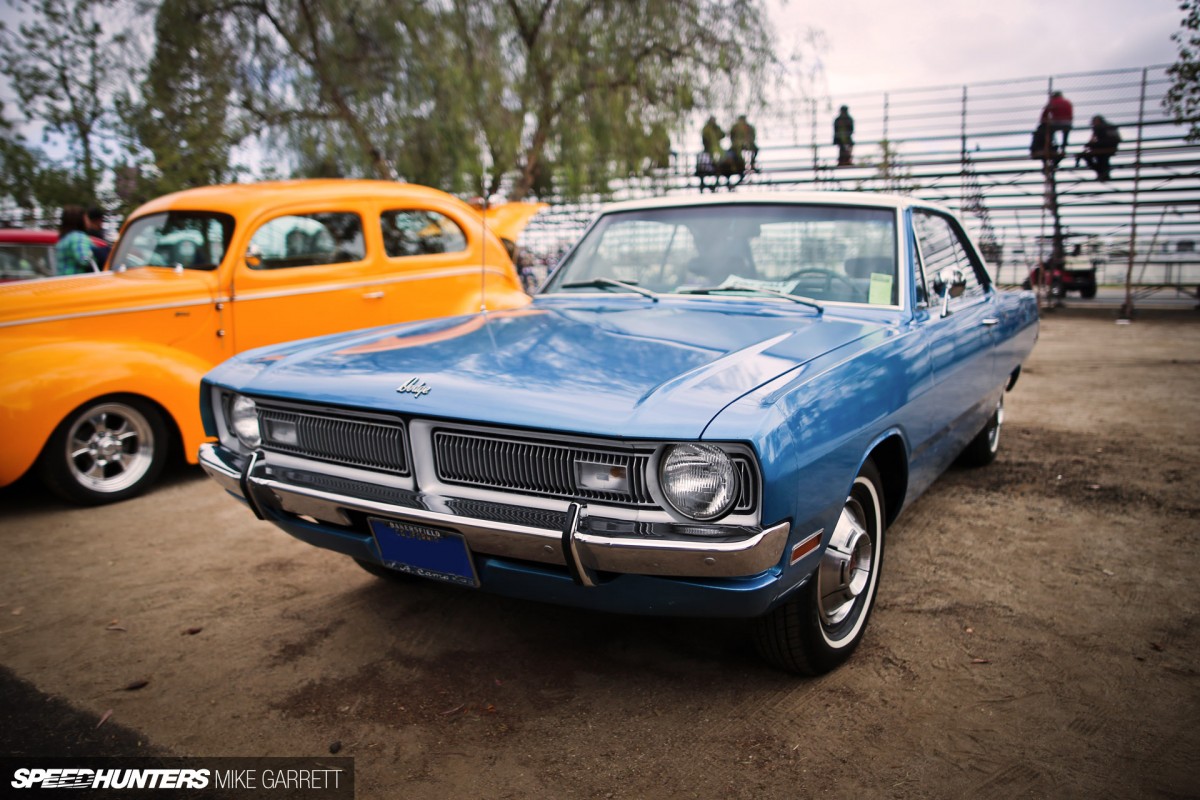 Where to start? How about with something simple like a 1970 Dodge Dart Swinger – one that's about as stock as they come. In fact, this gem is a two-owner car in 100% original shape with a 318 small block and a three-speed stick. As far as the collector car food chain goes, this lowly little Dart sits pretty low but I still love the thing.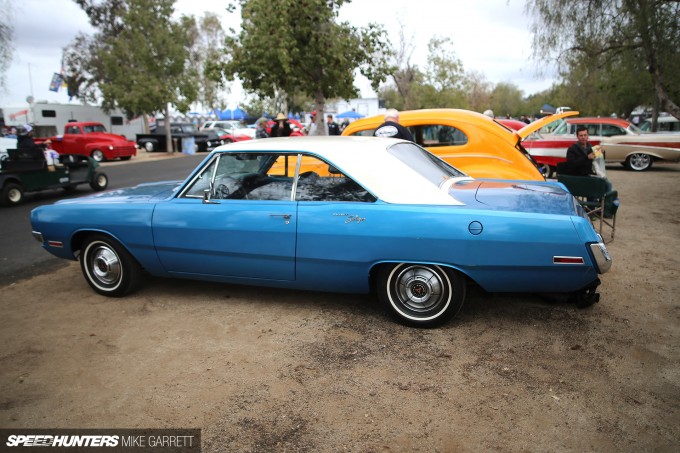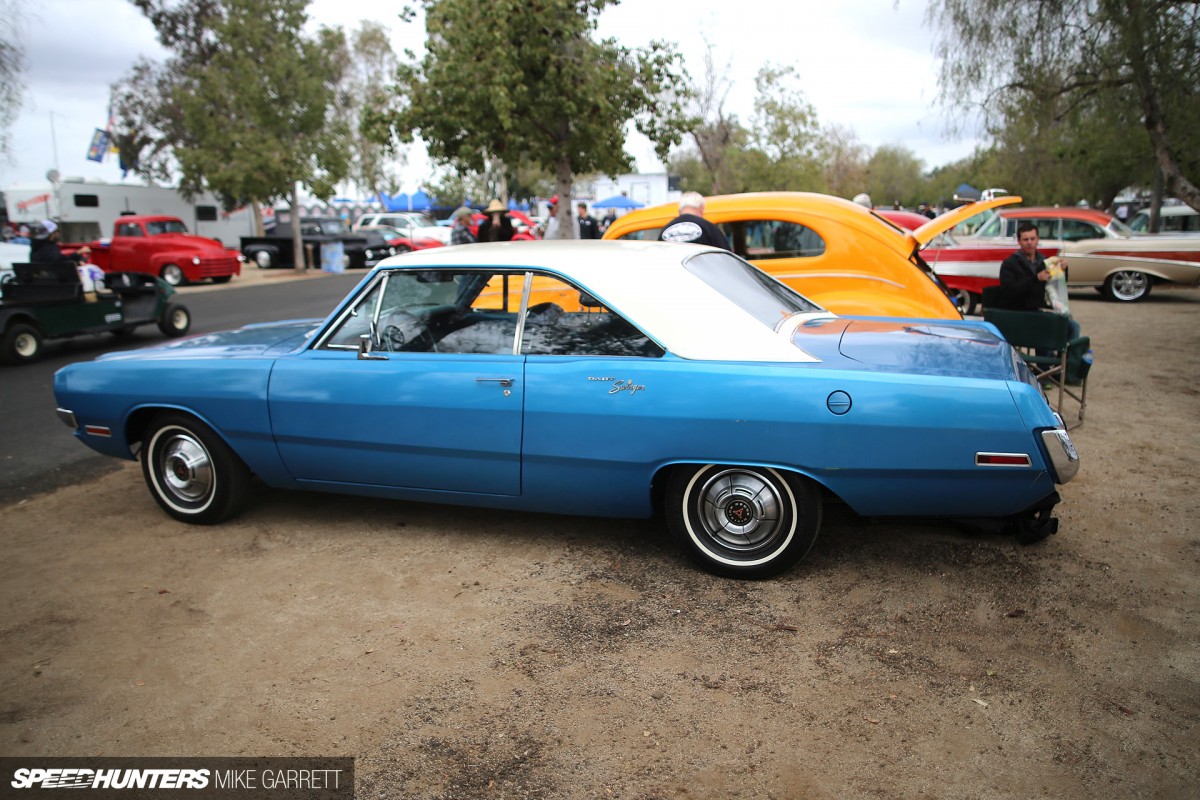 First off, A-Body Mopars are just plain cool and second, this car shows that in the early '70s, even the most basic models could be had with crazy color combinations, vinyl tops and other things you couldn't imagine on today's economy cars. It was a different time indeed.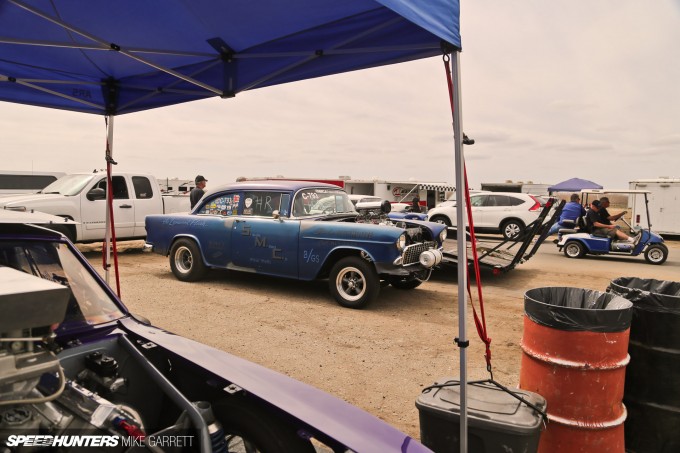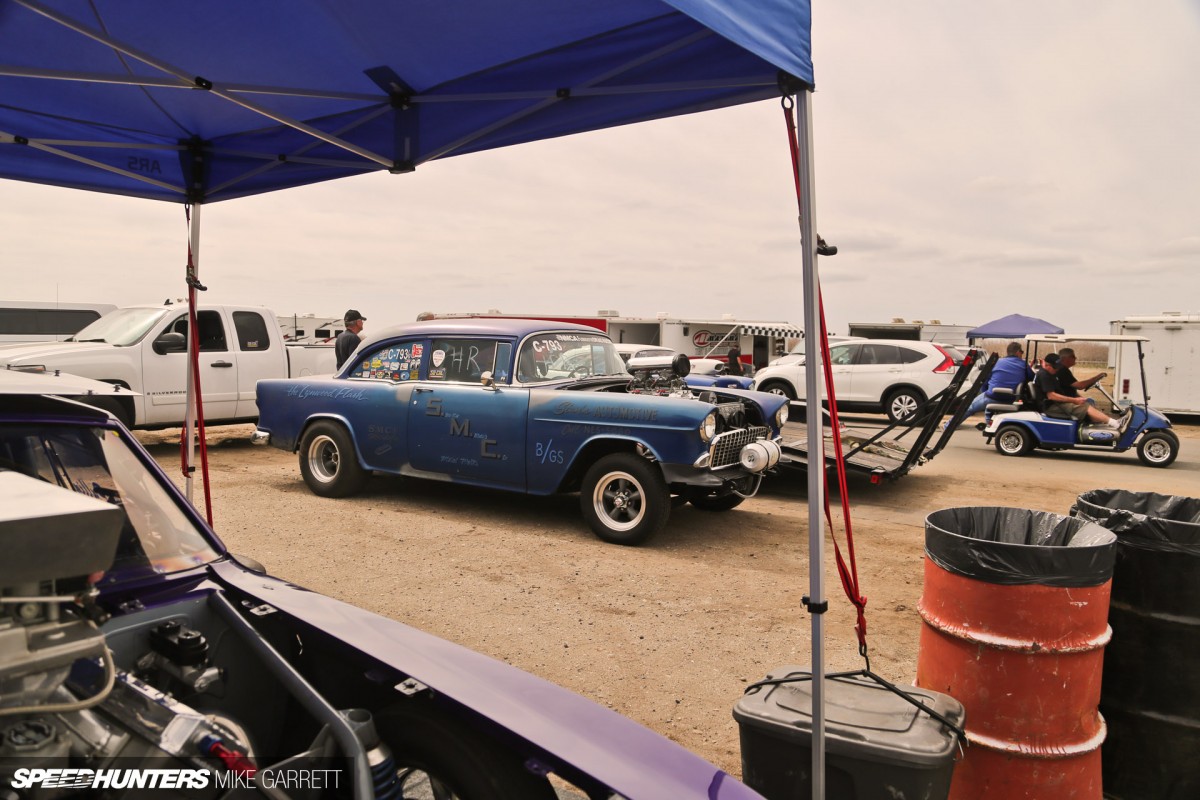 How about the race cars? Well, the pits at the March Meet are packed with competition machines of every type, and it isn't the class or ET bracket that attracts me to certain ones – it's the style.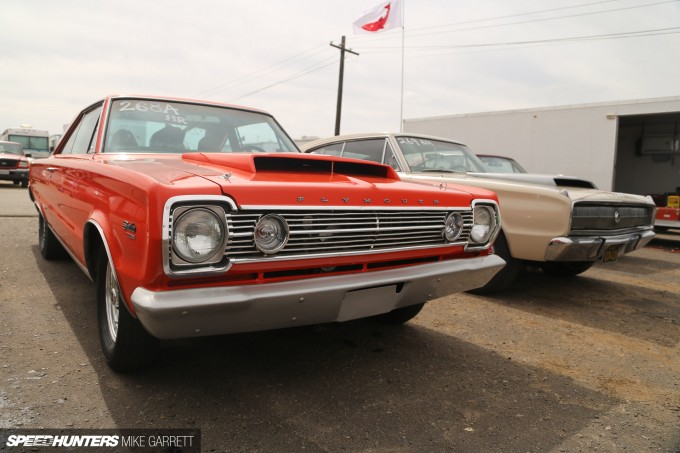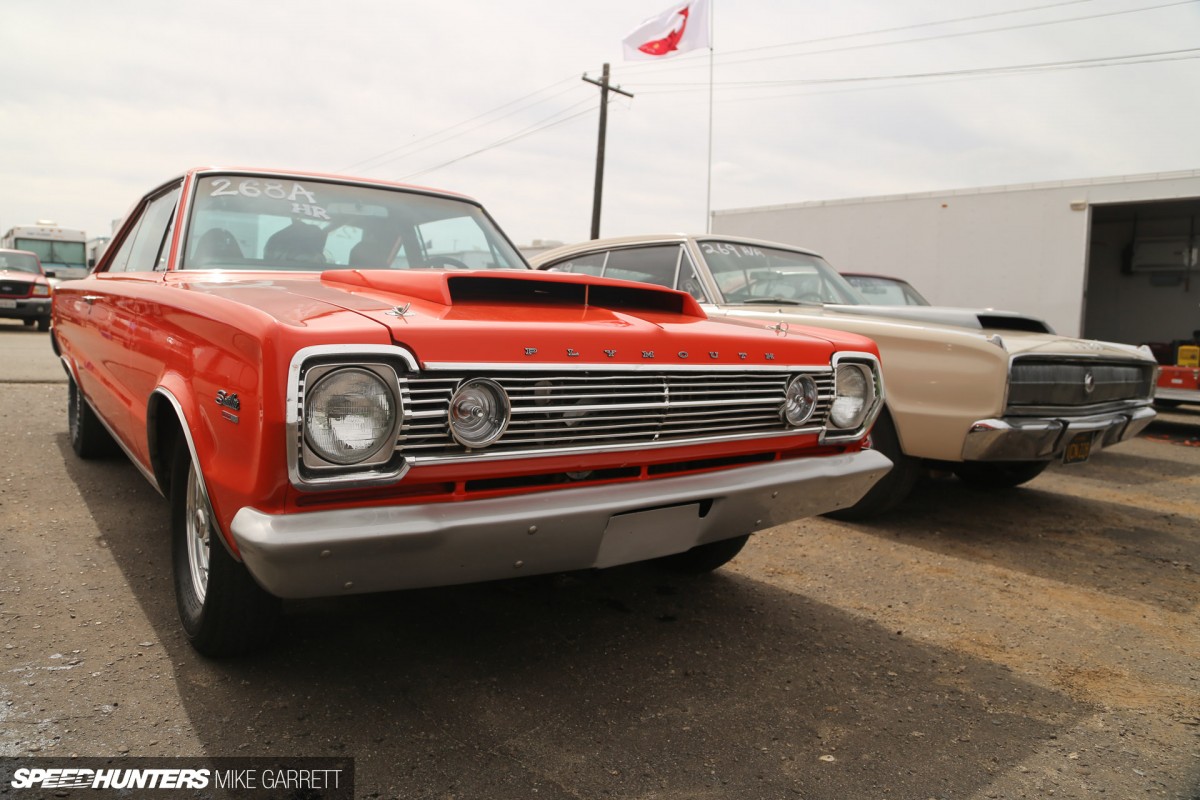 Eating up 1,320 feet as quickly as possible might be everyone's goal here, but to me it's all about the look and feel. On the street end of the spectrum, I like seeing '60s era cars with original steel bodies devoid of fiberglass and excessive graphics. We don't have those mega cool Factory Appearing Stock Tire Drags here on the West Coast, so something like this Plymouth Satellite is about as close as we'll get for now.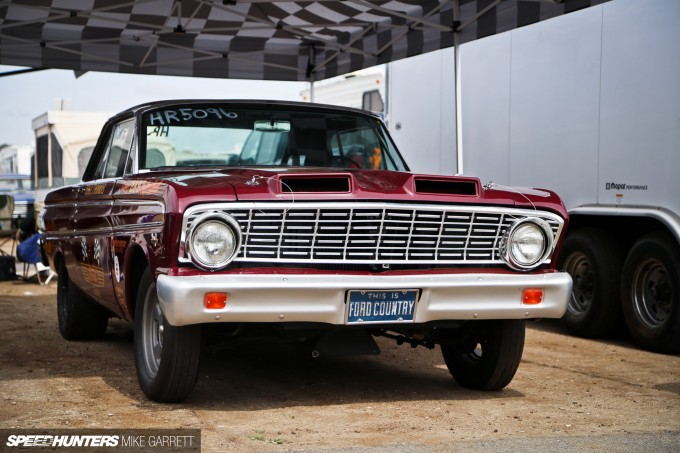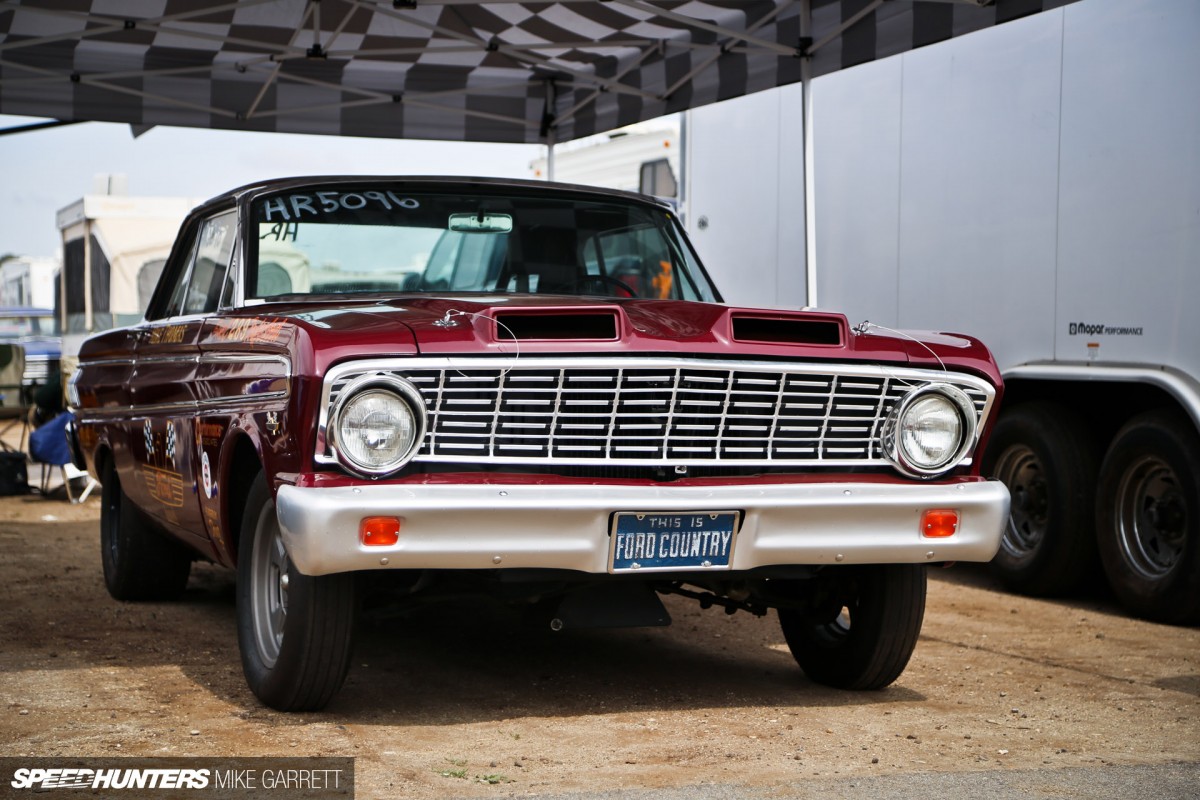 Of course I love the faster classes too, but again it's a matter of presenting the cars right and keeping them looking like they did in their heyday. While I know the modern, low-slung, giant-tired lightweight strip cars are faster, it's always the period correct and traditionally-inspired stuff that wins my heart.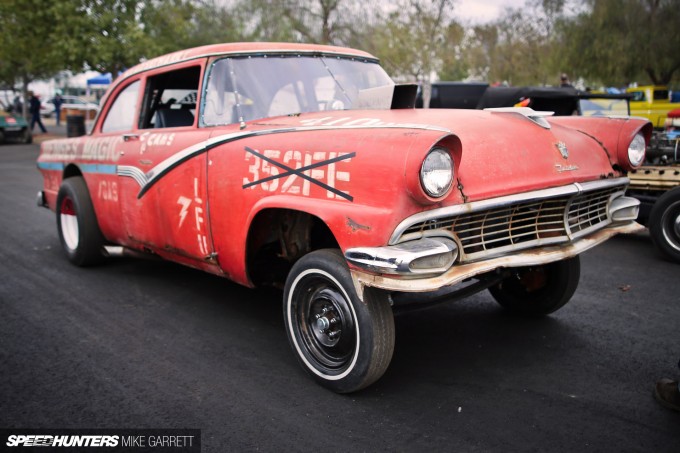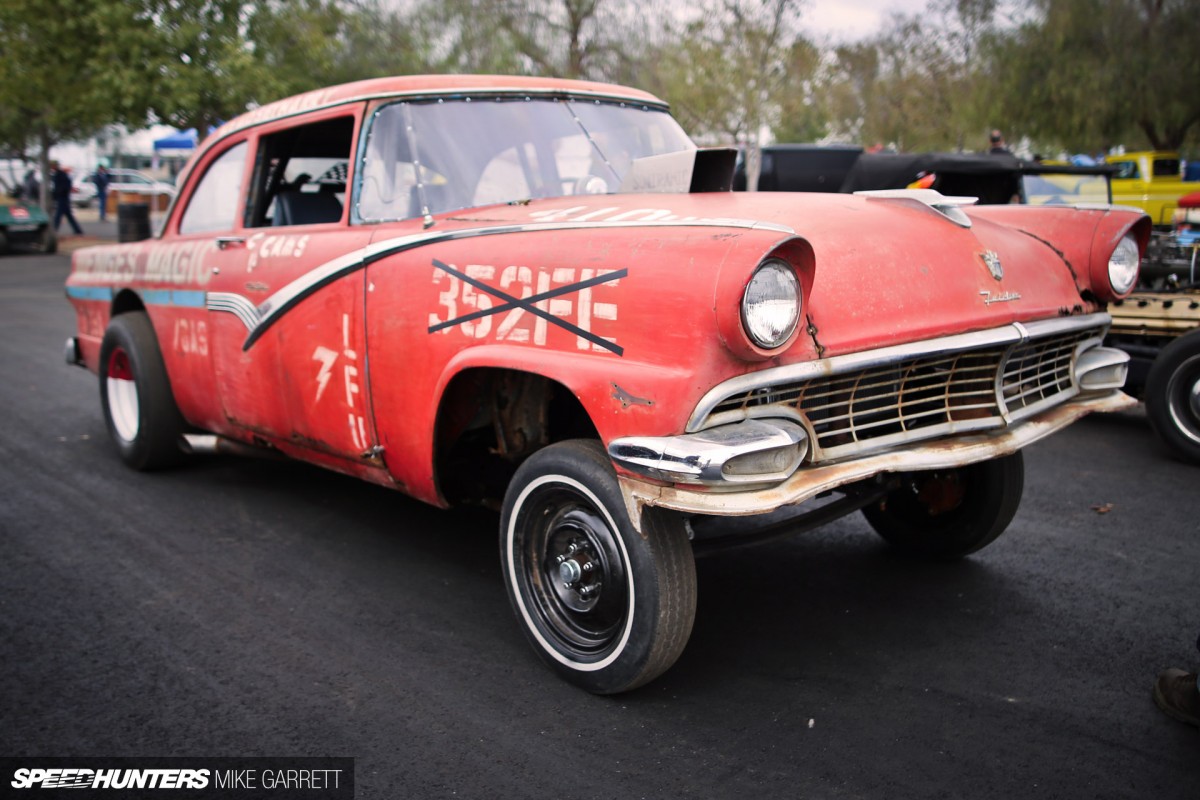 Take this battered old '56 Ford that was hanging out in the car club area beneath the timing lights. Front axle down, nose up – and the look of a zombified early '60s quarter miler.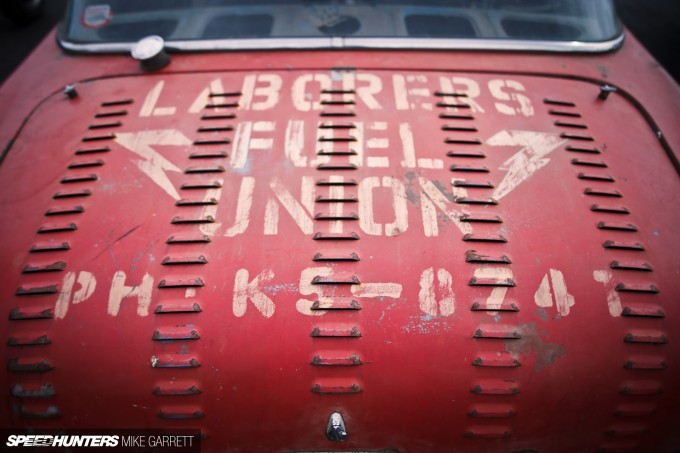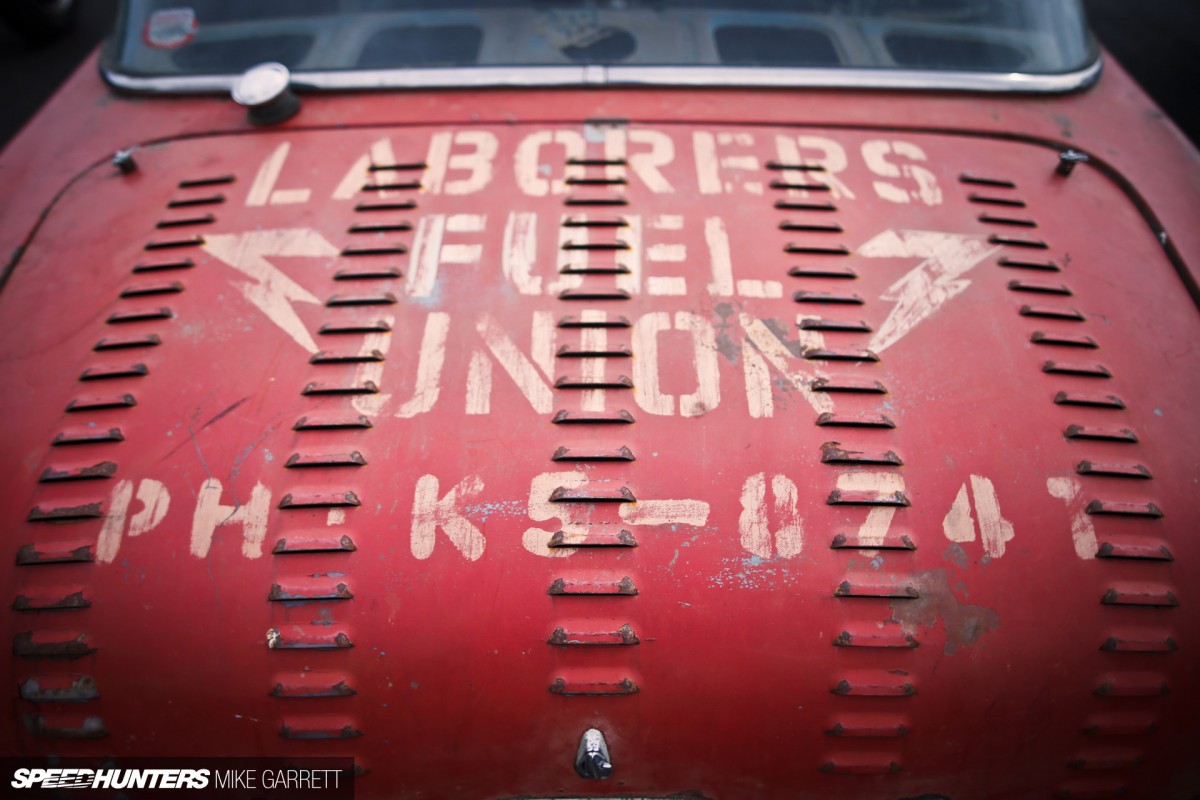 Now obviously this thing was a little too sketchy to actually be out there competing on the Famoso quarter mile, but that's the same thing that made it so cool.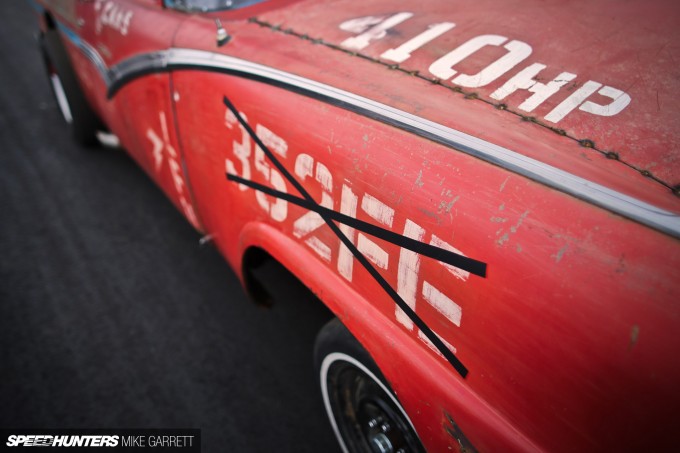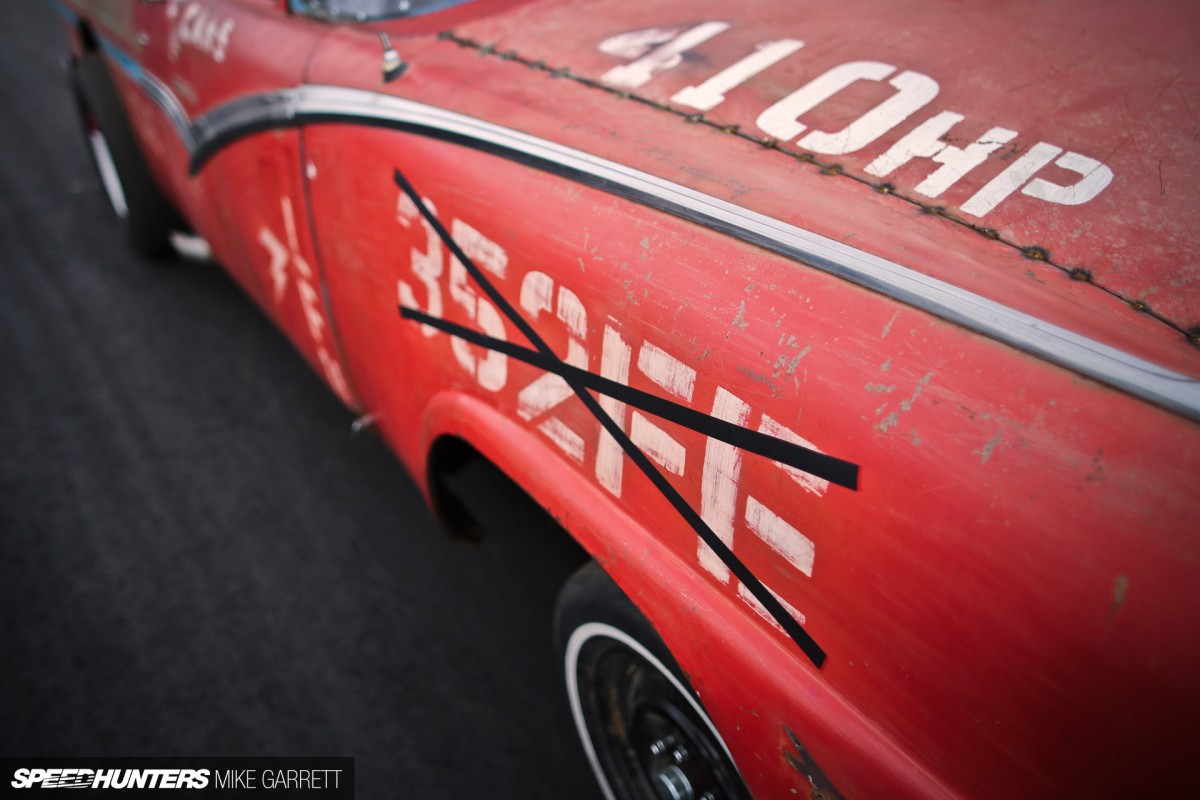 This Ford actually had a Chrysler powerplant under its hood, and I like the clever way the builder crossed out the '352FE' on the front fender. It's always the little touches that make you smile.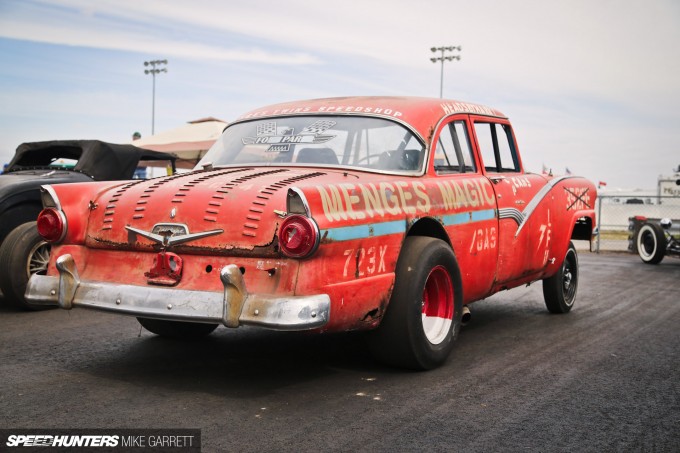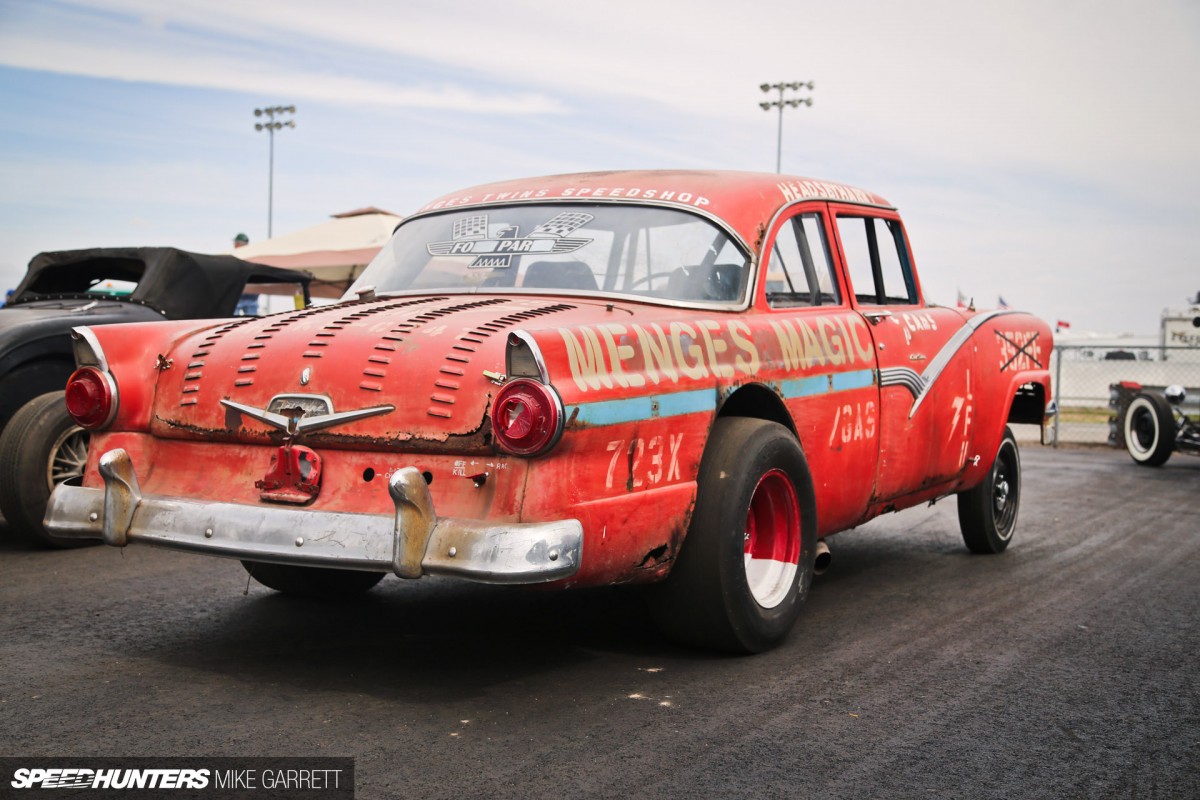 Of course it wasn't that people originally fitted straight axles, cut their fenders and ran junkyard-style body modifications because they thought it was fashionable. Back then, that was how you built a car to compete in a motorsport that was in its infancy. I just feel that as newer race cars became faster and more focused, they lost a lot of the character that made the early cars so great.
Character is (was?) king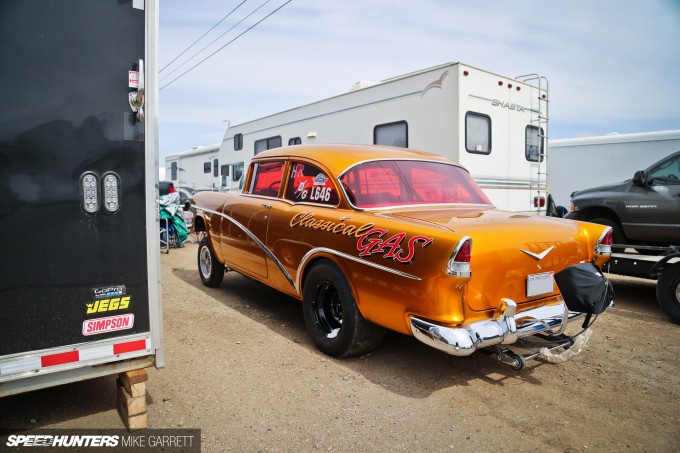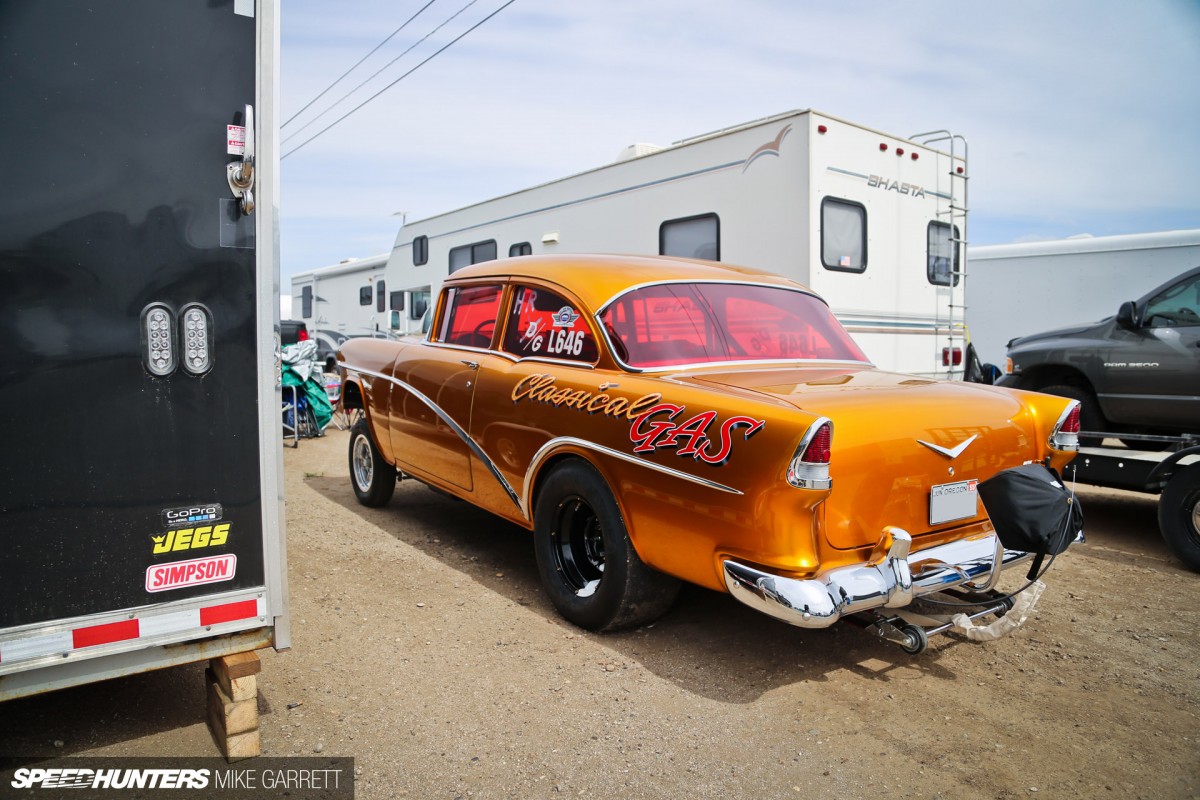 Ah yes, character. That's really what it's about, isn't it? While the race car-building techniques of the '50s and '60s made for vehicles with lots of character, I also think these early race machines had a sense of aesthetics you don't really see today. Take this '55 Chevy out of Oregon for example.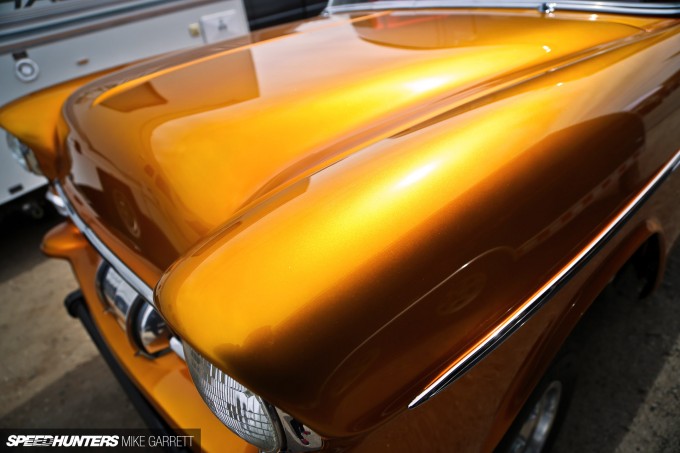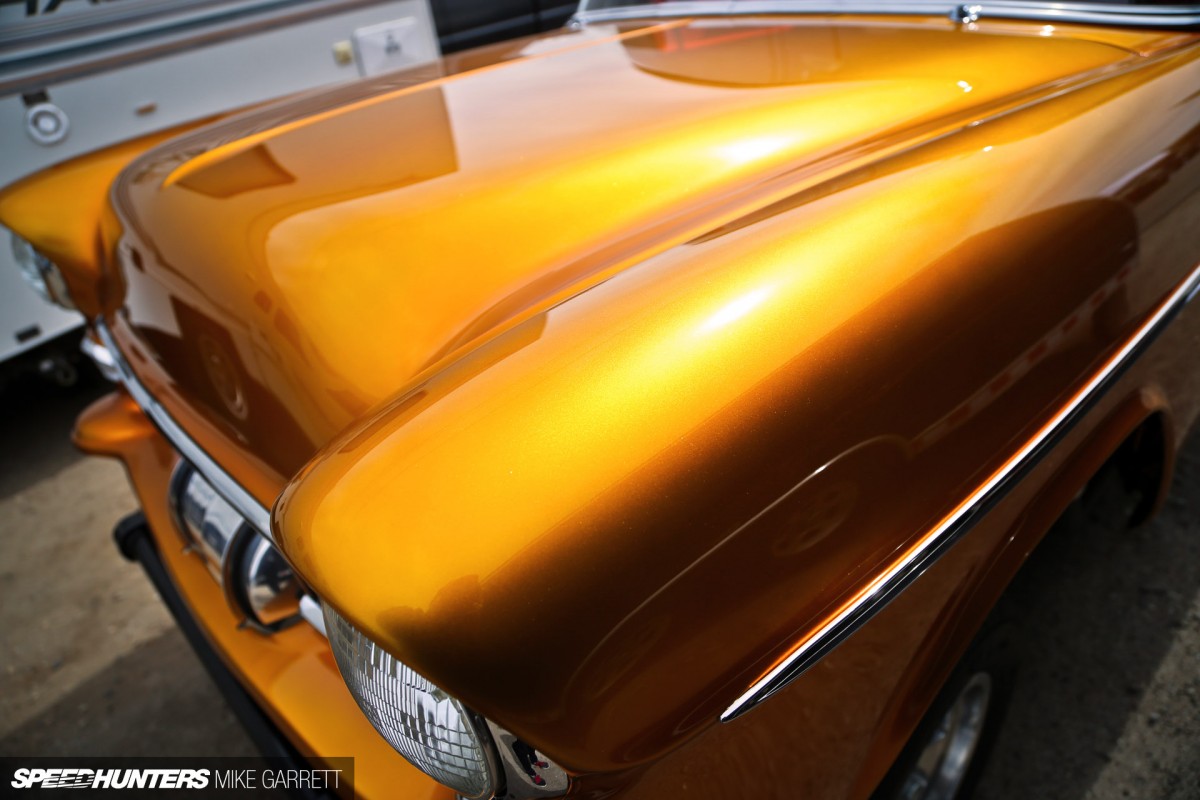 I mean was there any reason a race car needed gleaming custom paintwork? Nope. It didn't make the car go any faster, but it got people's attention and that was a big part of drag racing back in the '60s. It was really a case of form meets function.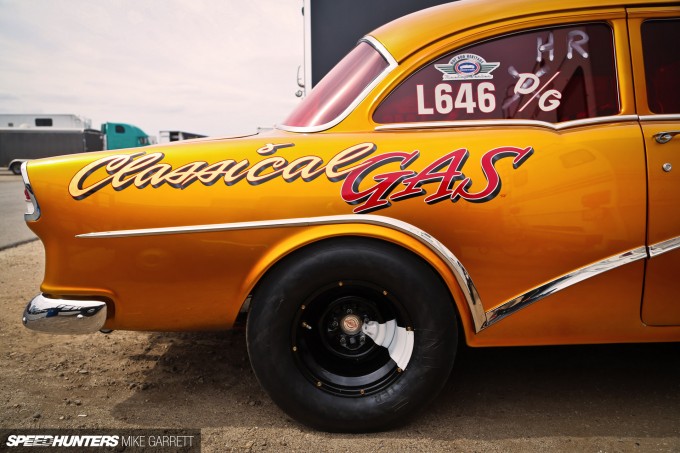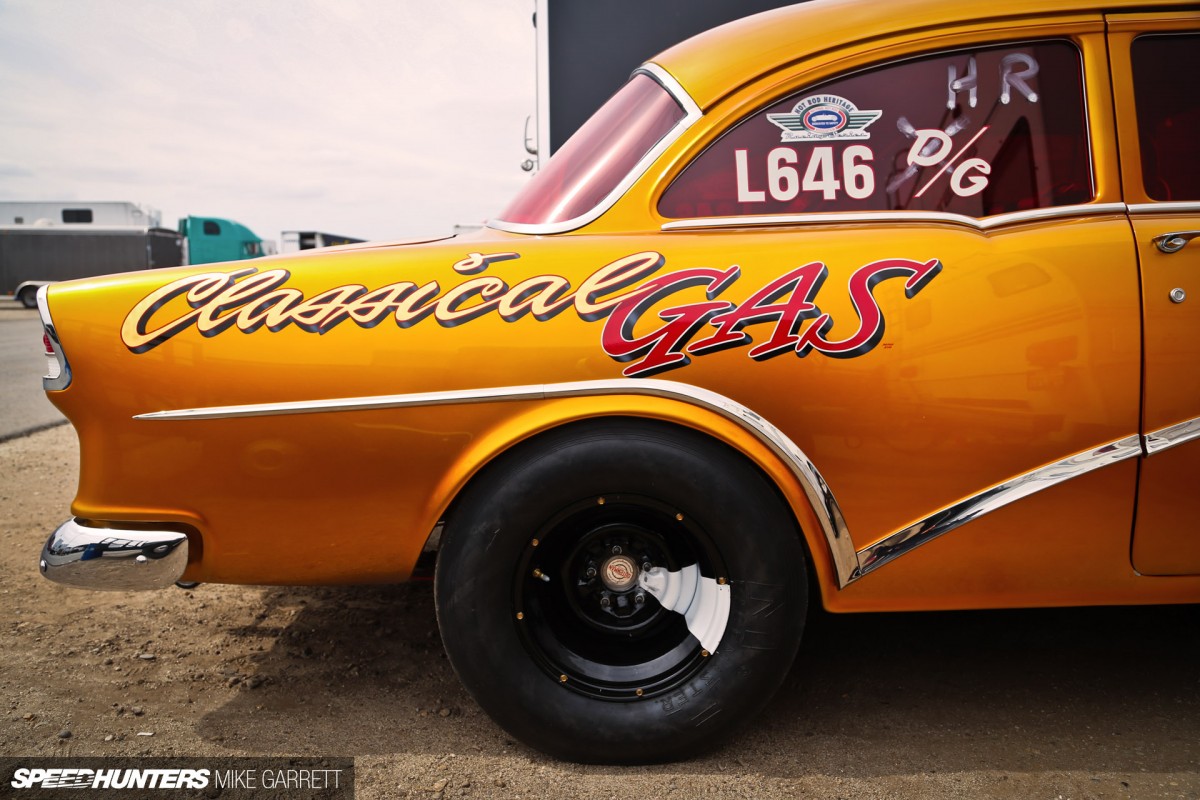 And how about the lettering on these cars? In the days before computers and vinyl graphics, lettering was done by hand and to me it looked positively badass.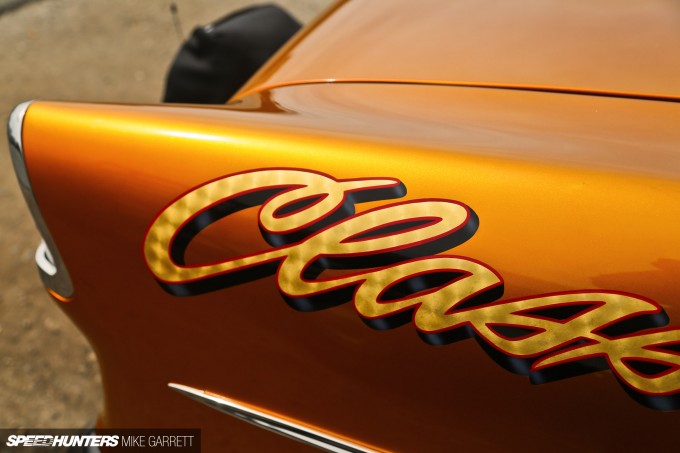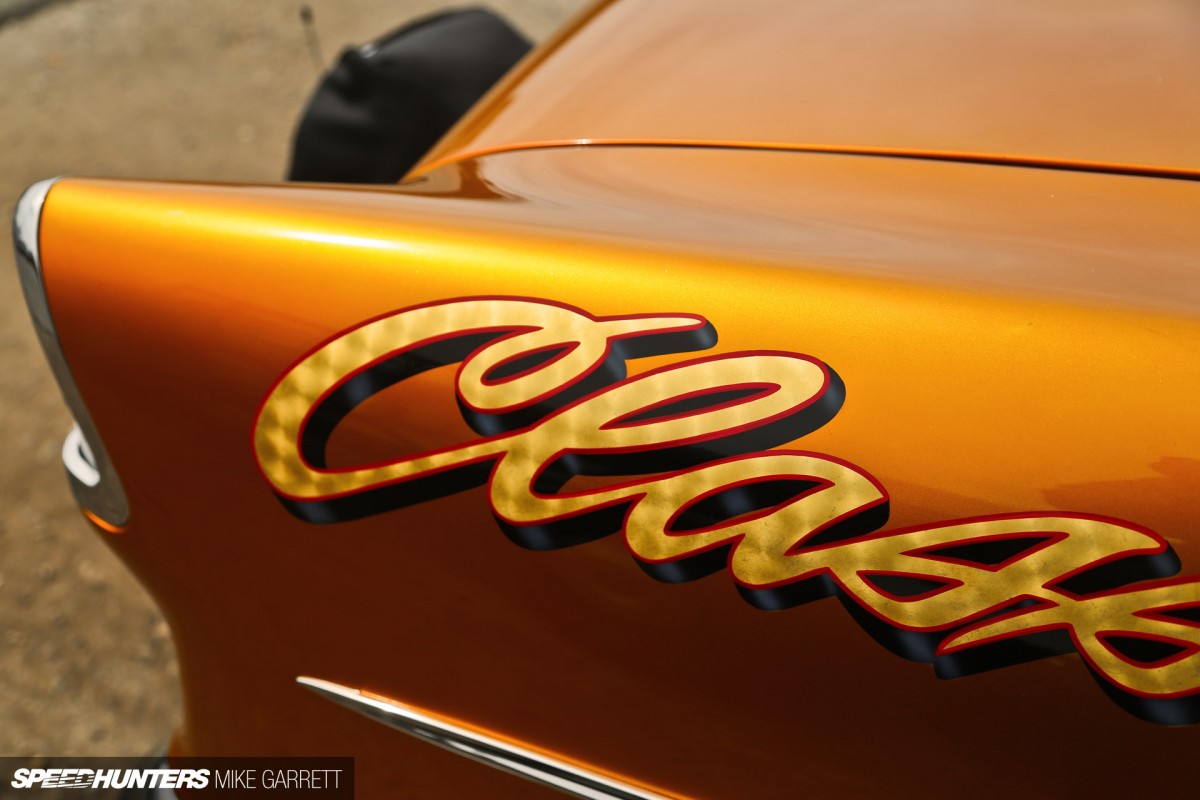 It was equal parts necessity and equal parts style, but you just can't beat the look of old school hand-painted lettering – no matter the car.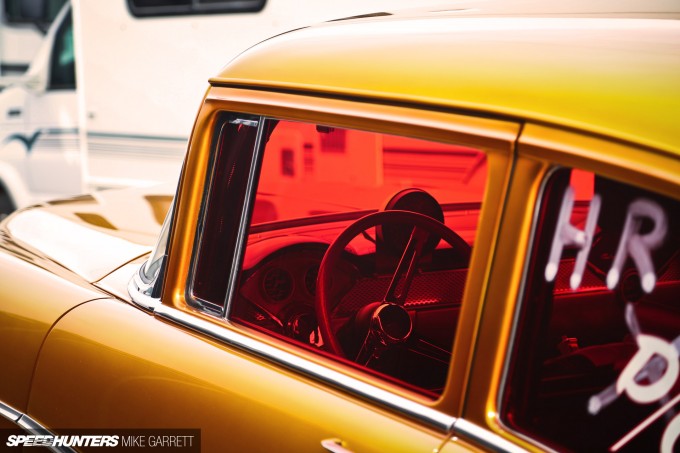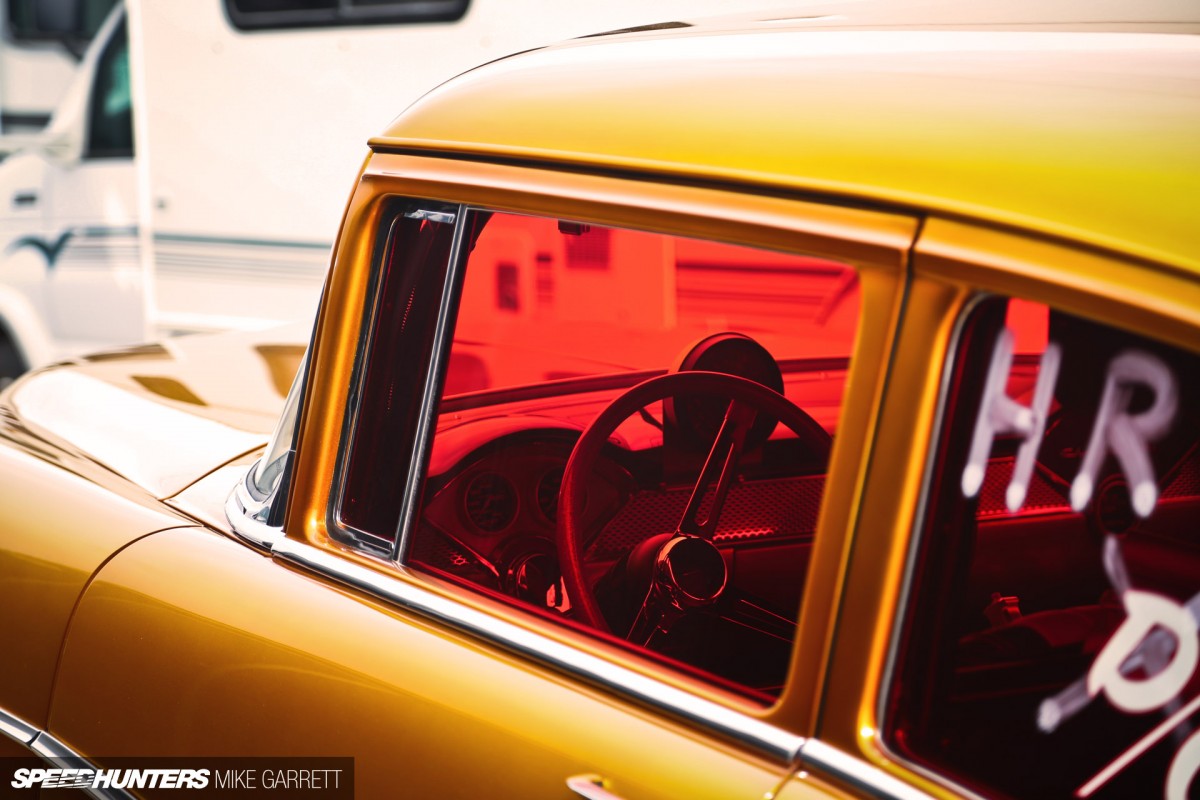 How about red-tinted windows? Again there was no functional reason for this, but it was another area where race and custom car culture mixed.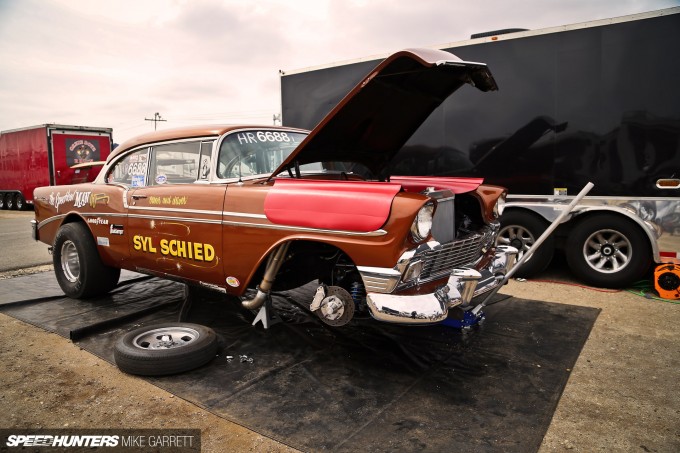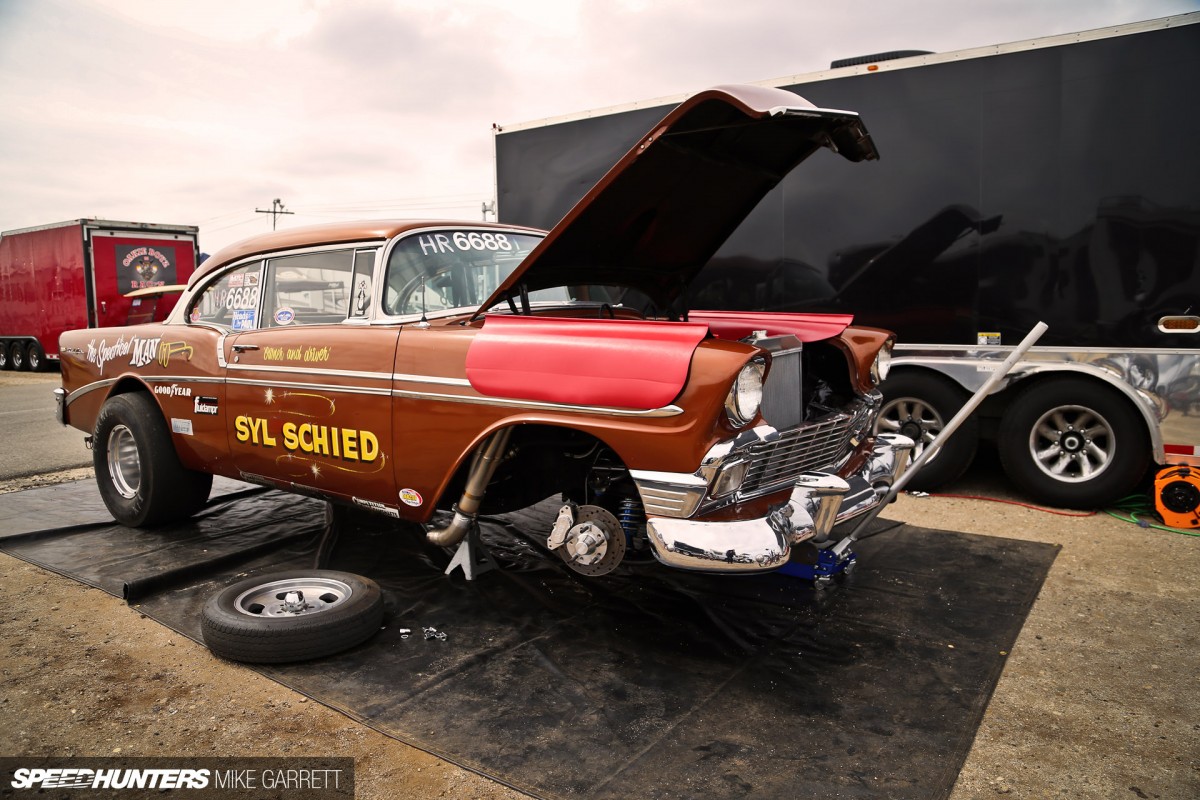 This '56 Chevy racer is another example of what I'm talking about. Keen eyes will notice the disc brakes and aluminum radiator, but these modern additions are concealed nicely beneath a period exterior. Best of all, it's still a street car by and large – and a textbook take on the vehicles that populated drag events across the US during the '60s.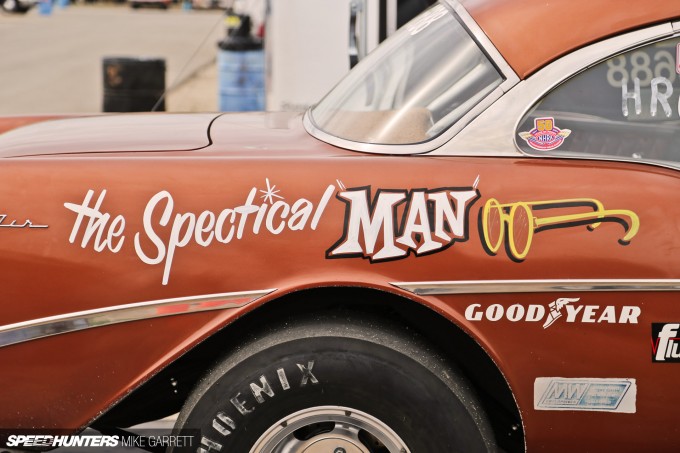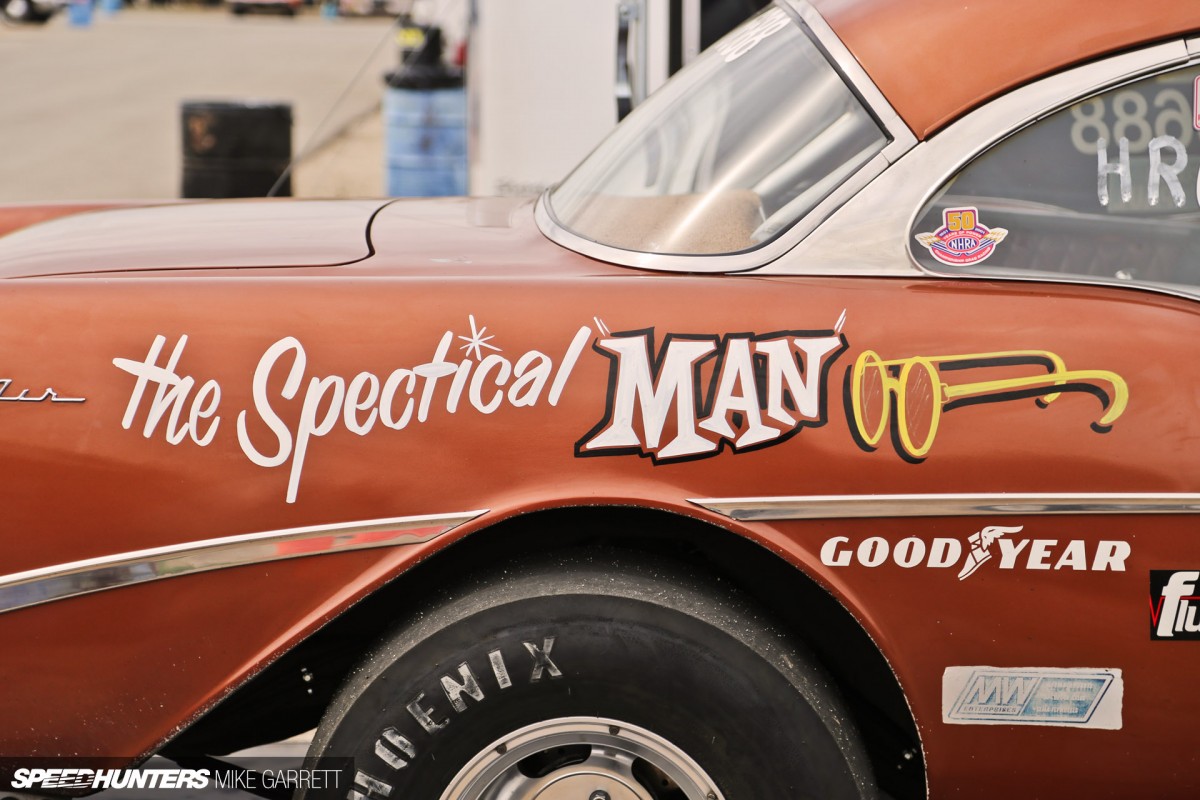 I also love the fact that back then, race cars had names. They were more than just machines – these were characters that came out to put on a show for the fans.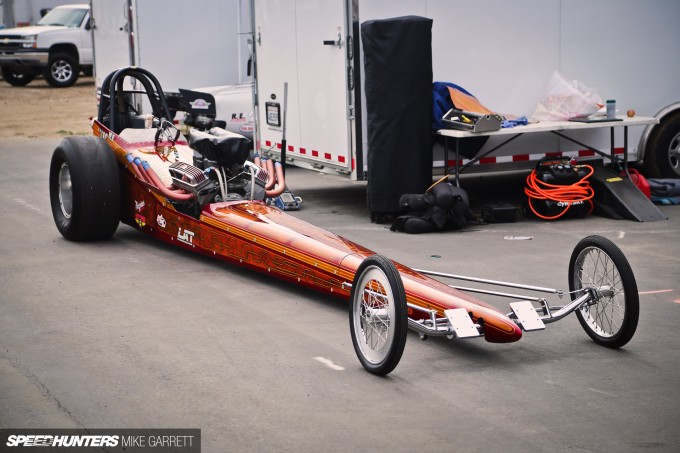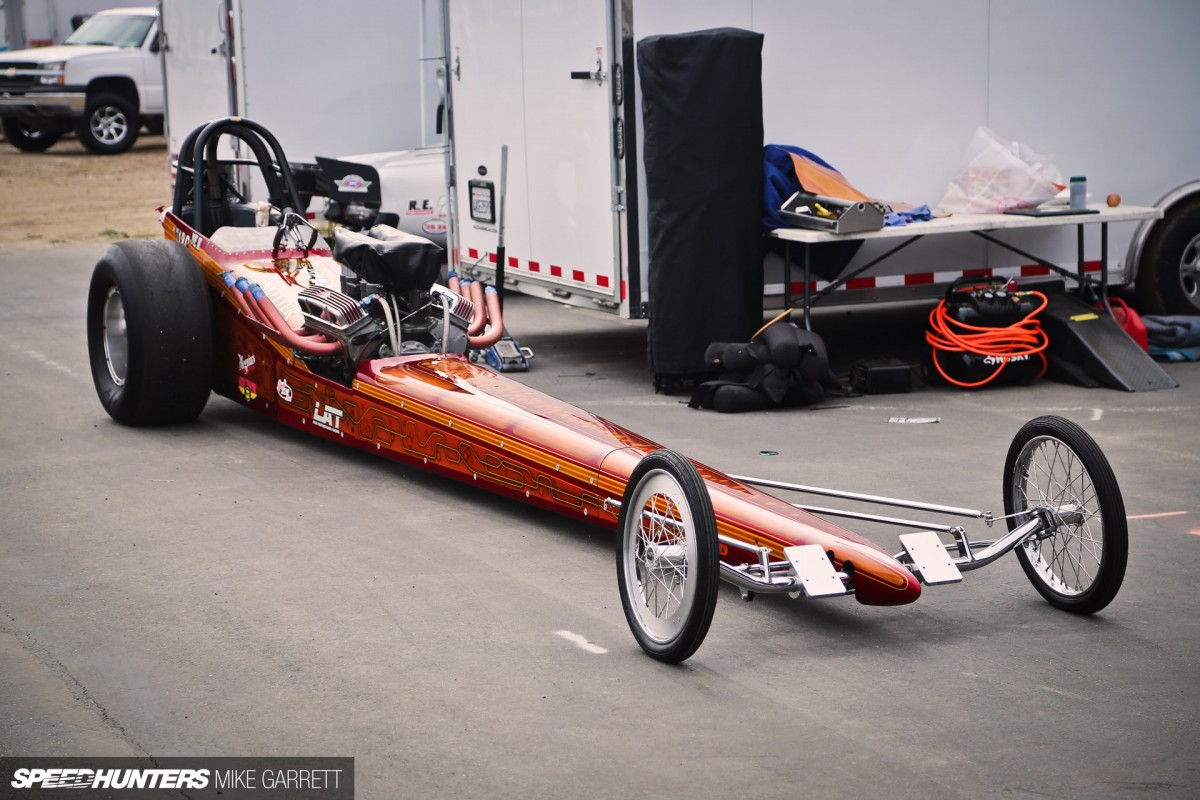 Even rail dragsters, despite their limited body real estate, were built to have plenty of visual identity aside from just being quarter mile sling shots.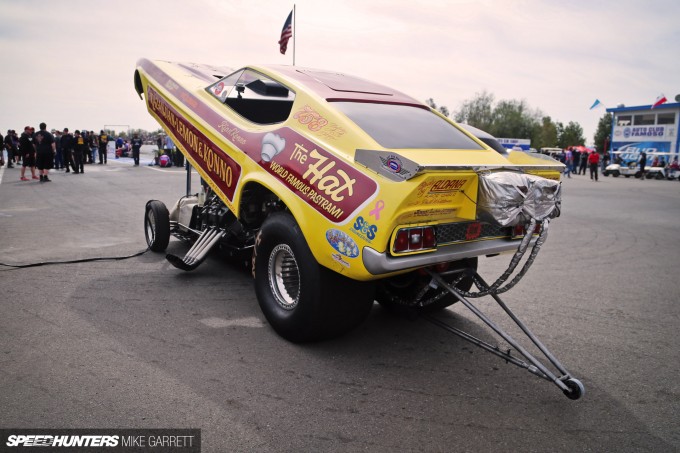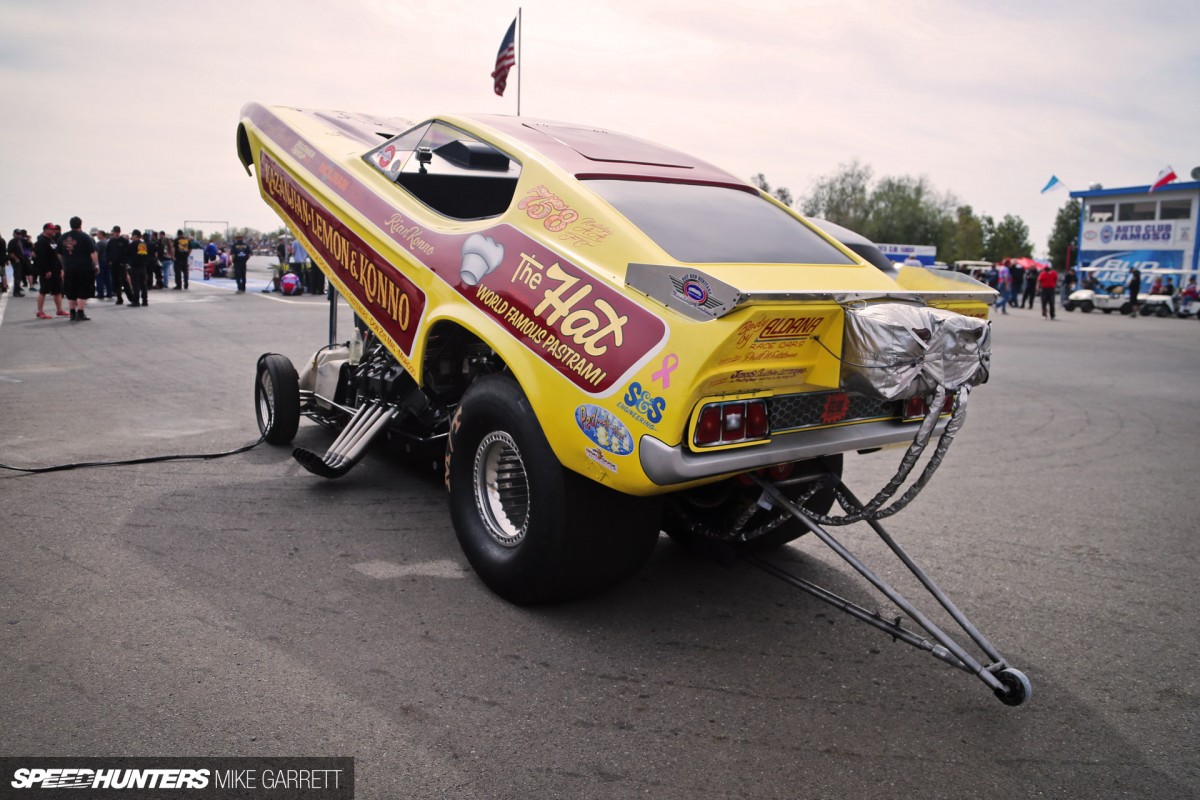 Nowhere was this aspect of style and character amplified more than with funny cars. Both drivers and cars had an image that you just don't find in modern dag competition. It was extreme sports marketing before the term even existed.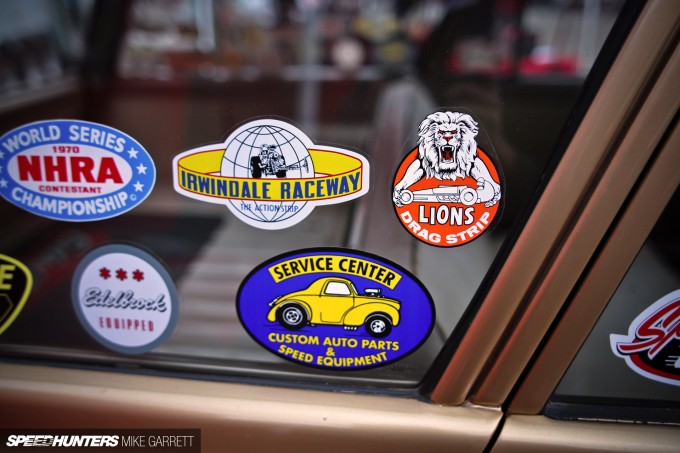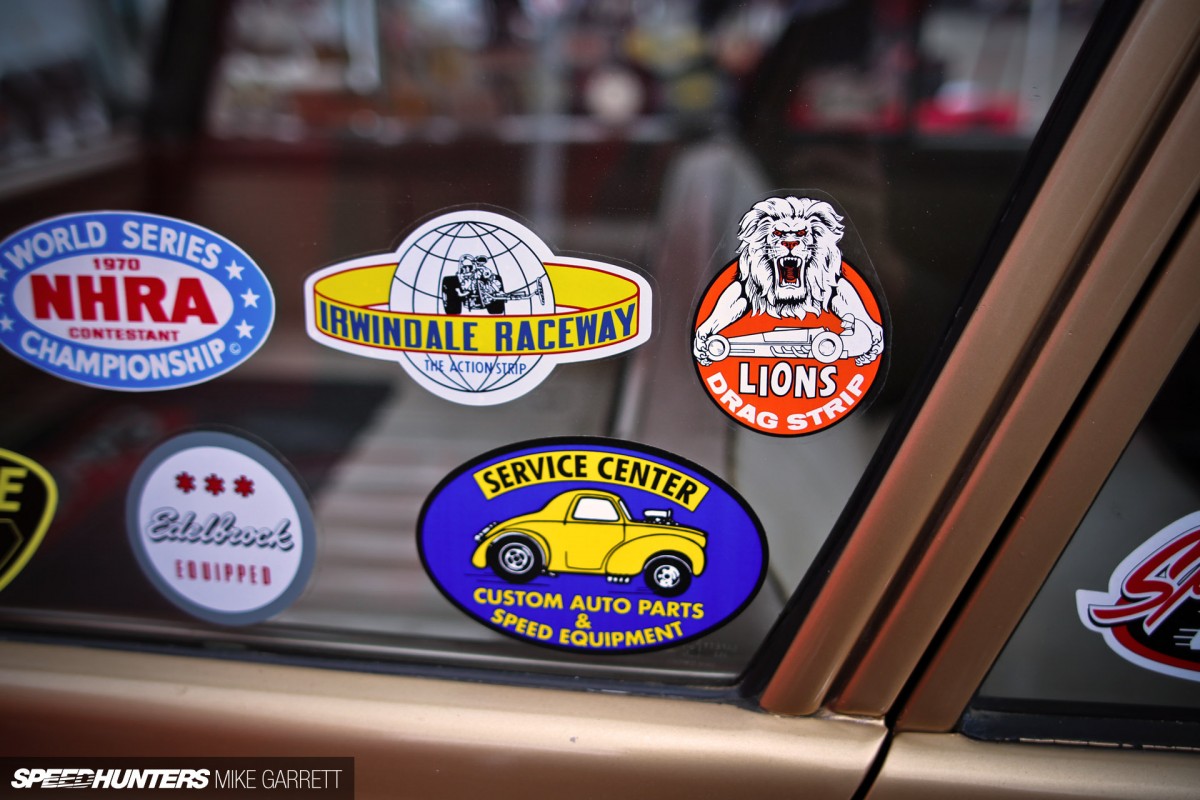 Even the logos and decals of the '60s and '70s are damn cool. Whether they were advertising companies, race tracks or events, they never seemed to be lacking character or style.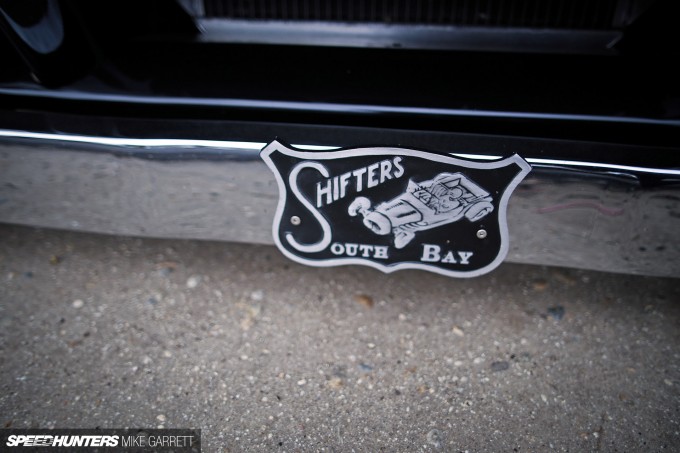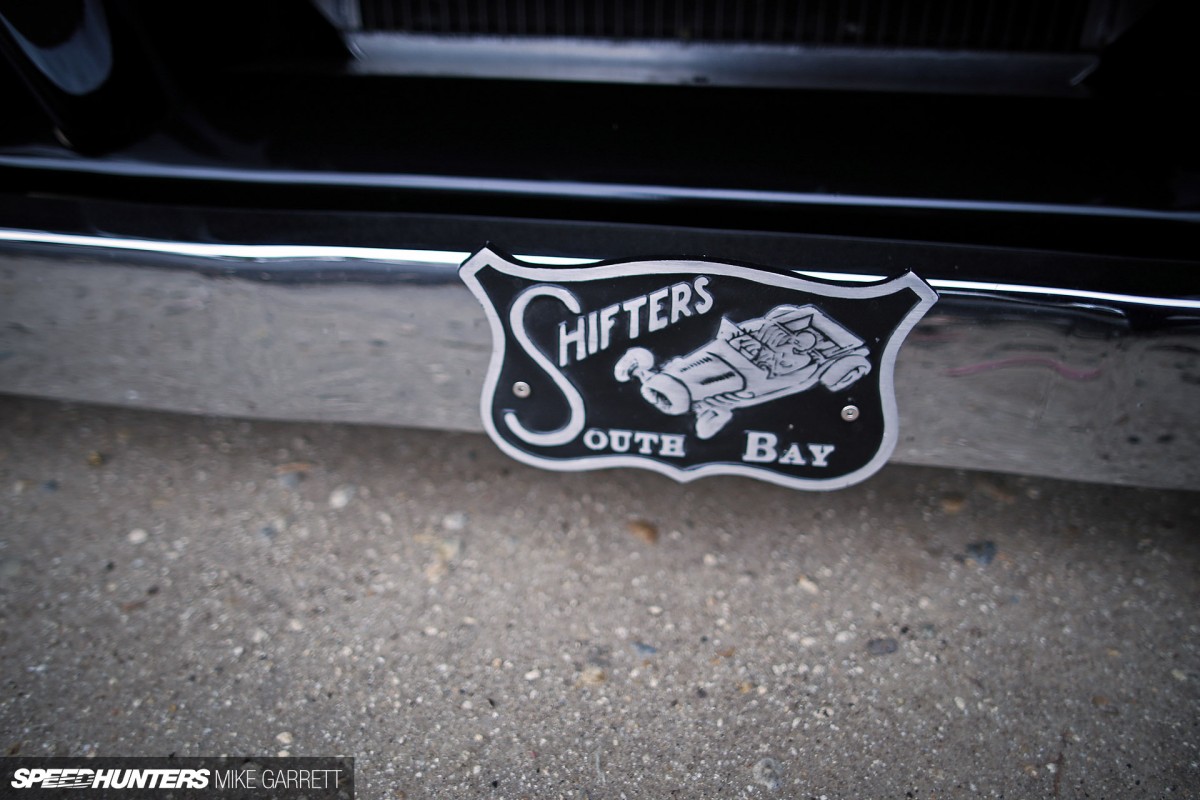 Let's not forget car club plaques either. It's just not the same in the computer age, is it?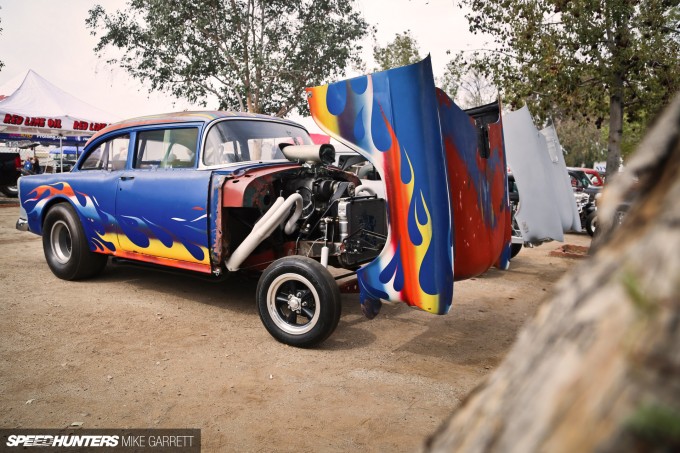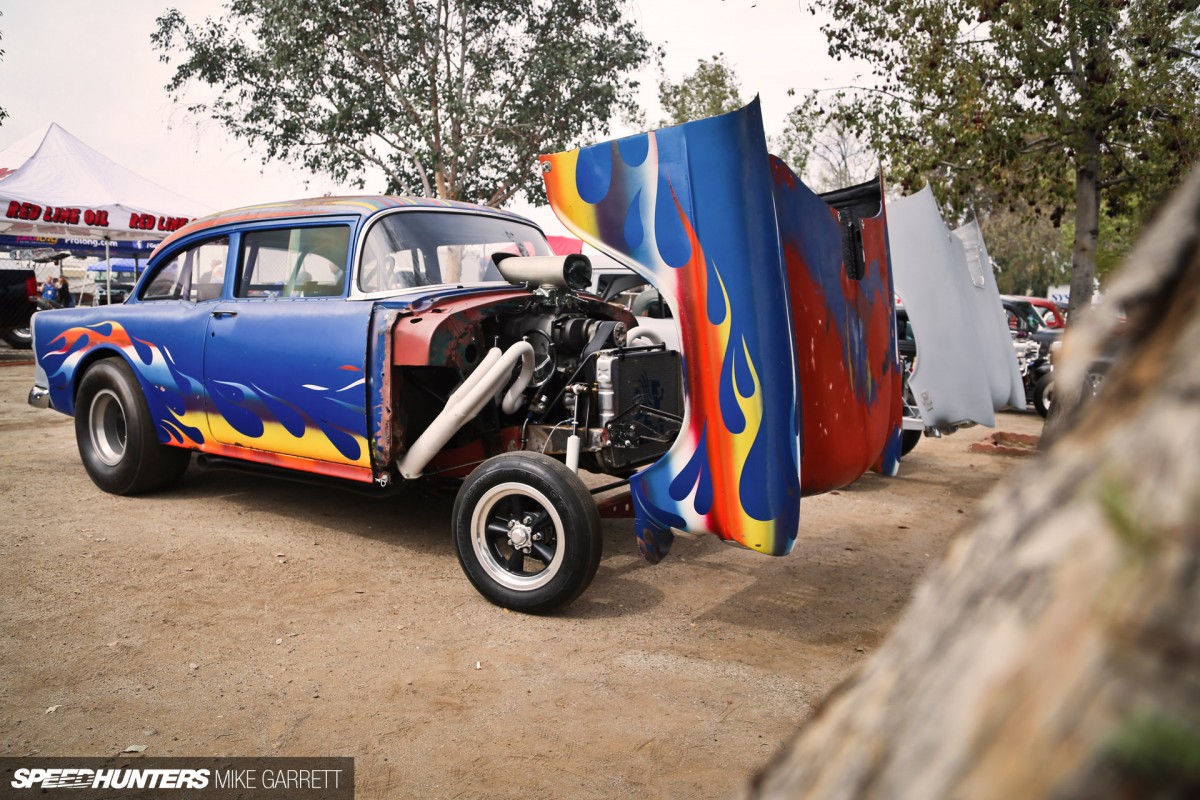 Finally, we have this gnarly '55 Chevy that I've spotted a few times at vintage drag meets around here. I simply flip out every time I see it. To me this '55 is everything that's great about old drag cars.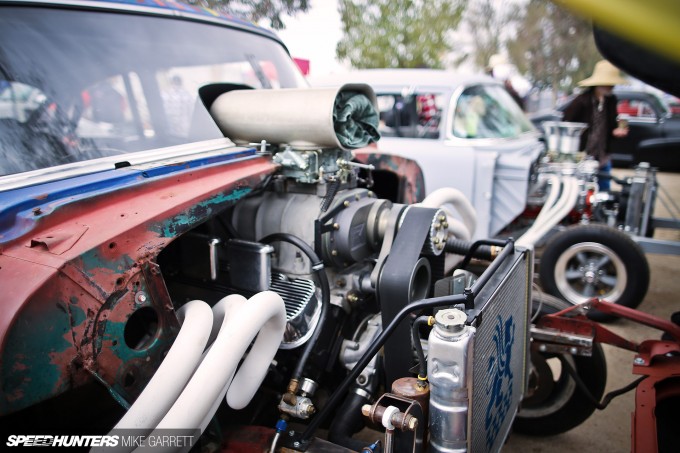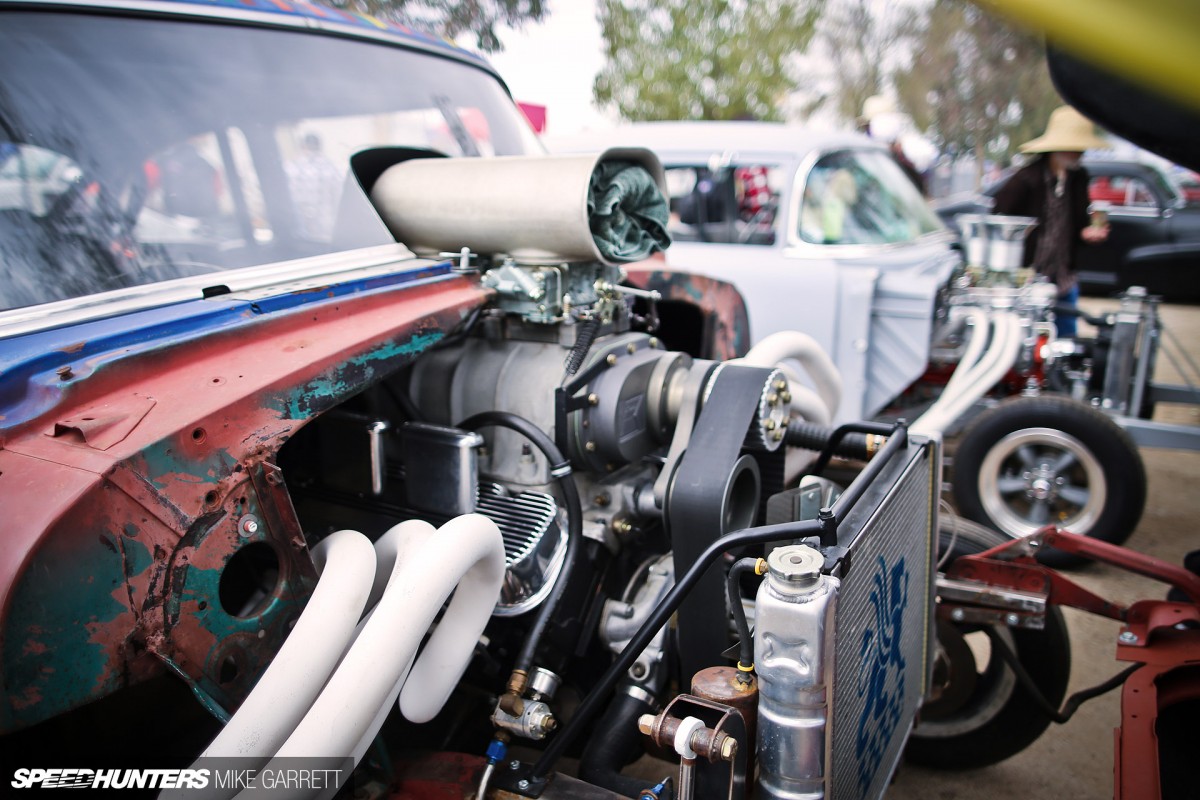 It's got plenty of horsepower, which comes from a blown race motor pushed well back through the firewall and windshield.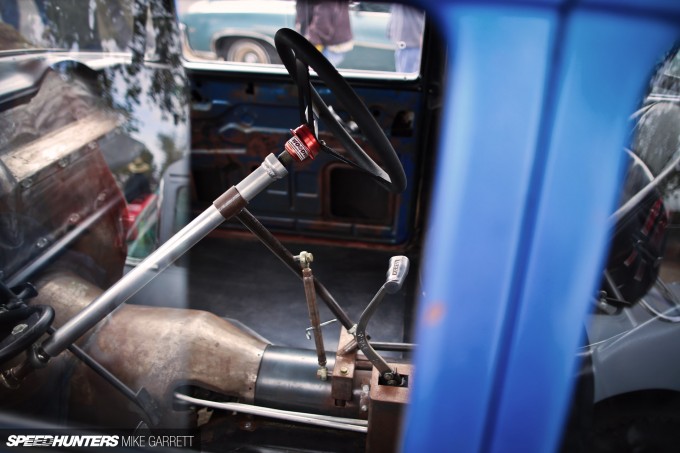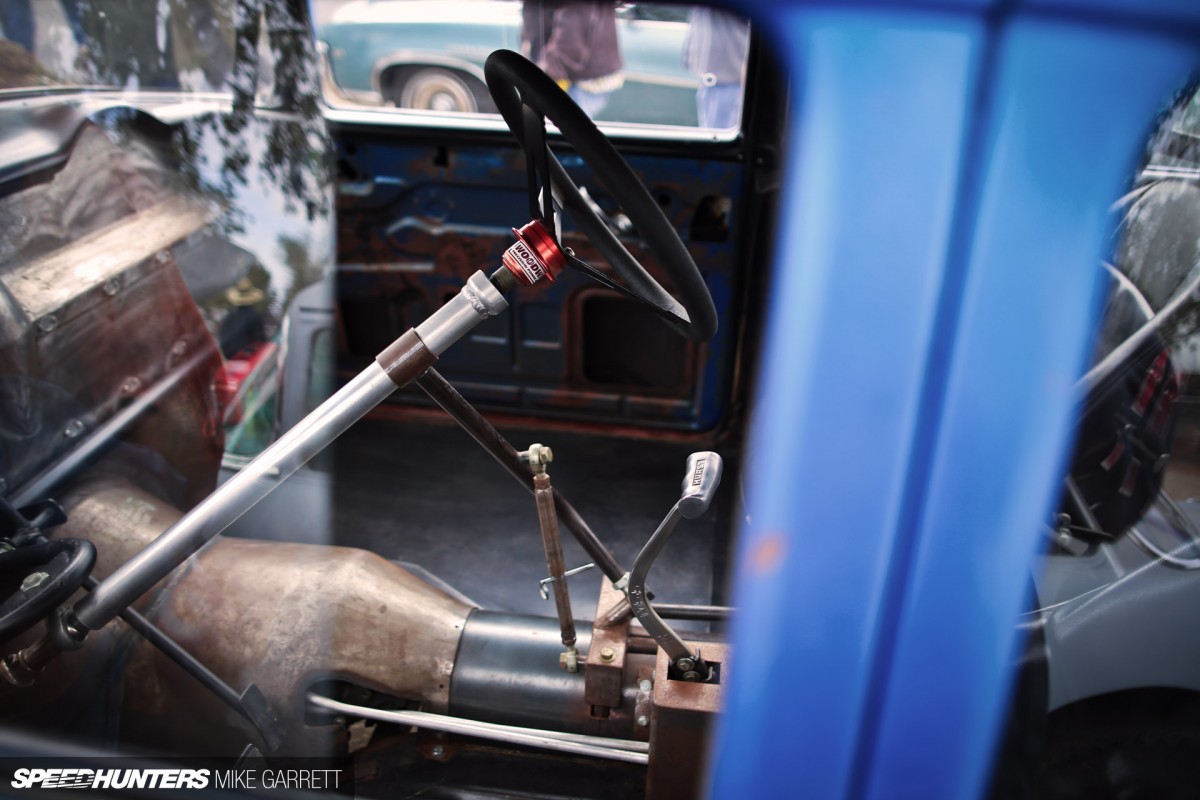 Which in turn has the driver positioned far back in the chassis, where the rear seat once sat.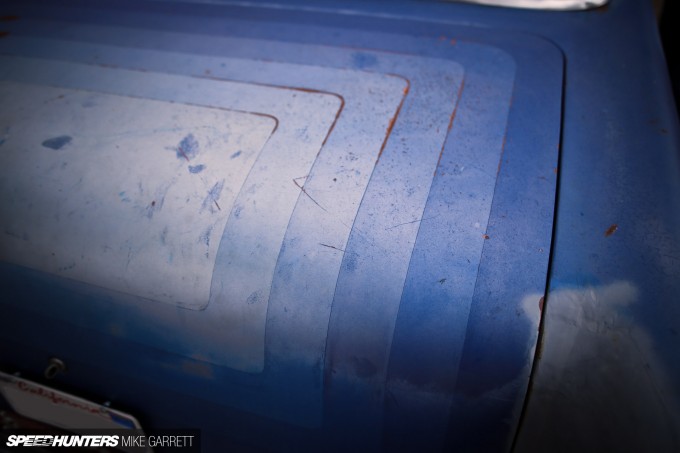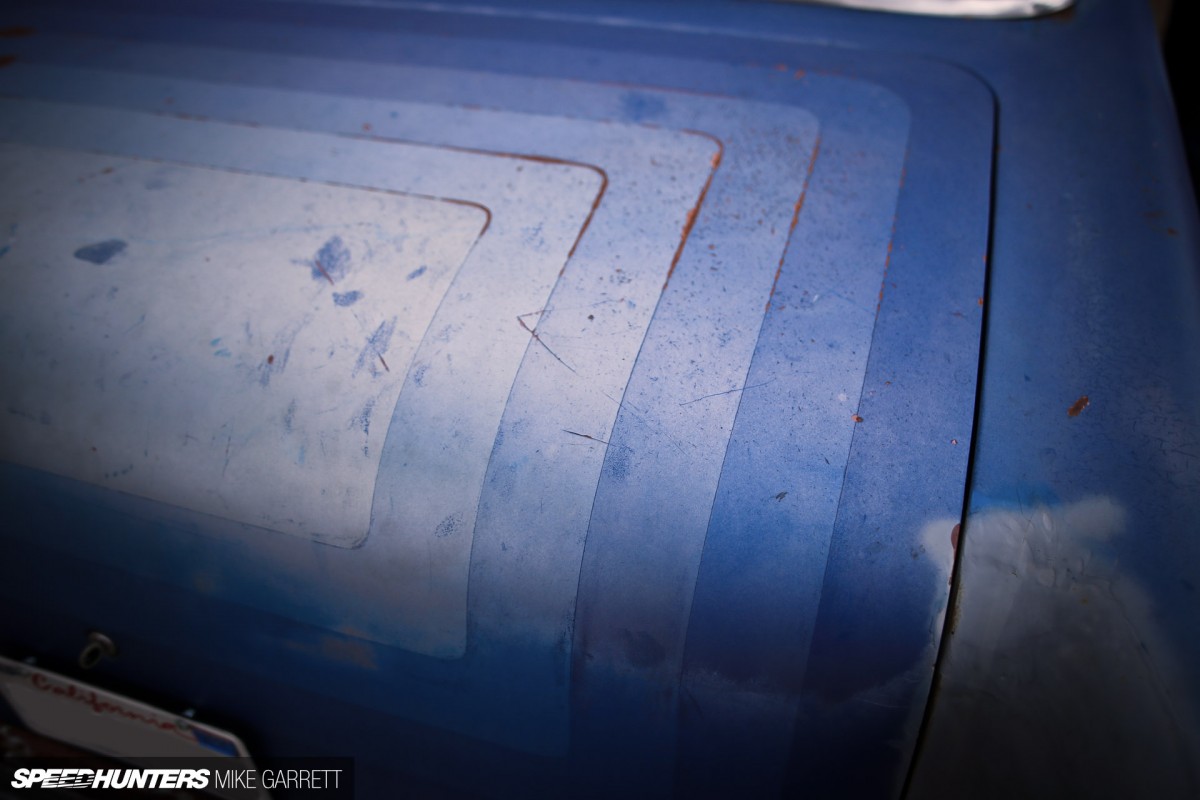 Then there's the style. The bitchin' mag wheels, the '60s graphics and a heavy dose of patina throughout. Best of all is that this beast is somehow street legal, with current California tags and plates out back. It's tough, cool and more than a little scary.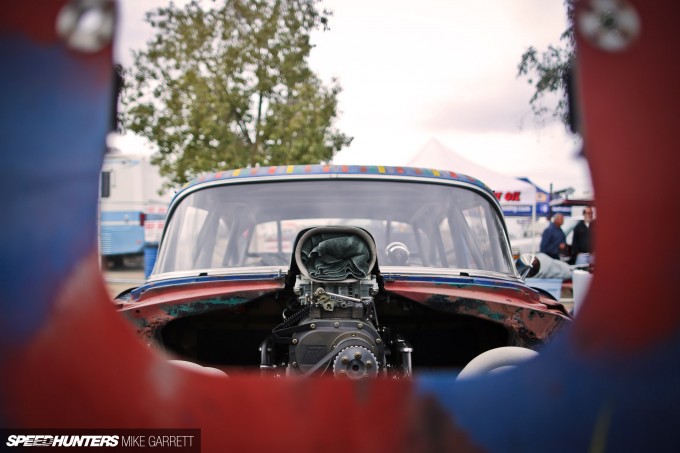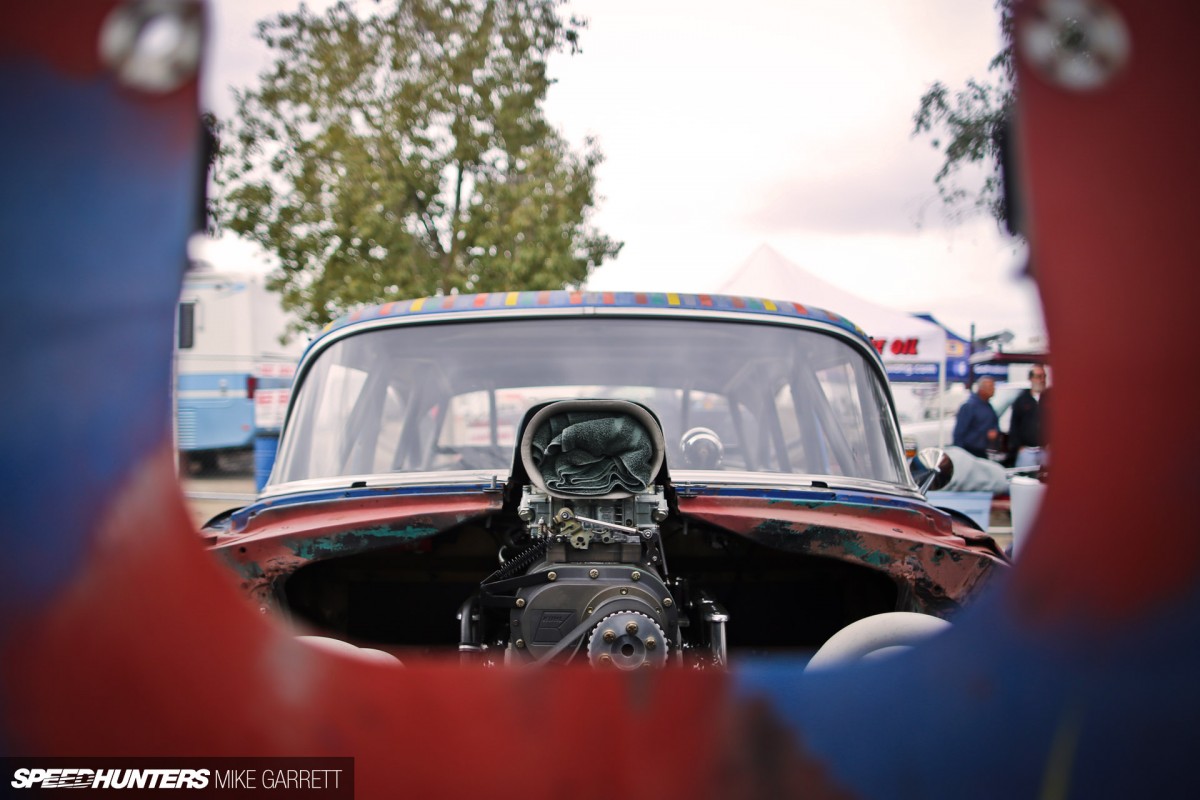 Without a doubt, today's machines are faster, safer, more efficient and more comfortable than those of the past. It's undisputed. But are they cooler? I just don't think so.
What say you? It it possible to be nostalgic for an era you didn't even live in?
Mike Garrett
Instagram: speedhunters_mike
mike@speedhunters.com