The history
If you've ever been in the market for an exhaust system, there's a good chance that Kakimoto Racing is a name that you're familiar with. When I dropped by their shop to check out the time attack NSX they had built and refined over the last couple of years, I couldn't help but be impressed at the way they have approached their main business.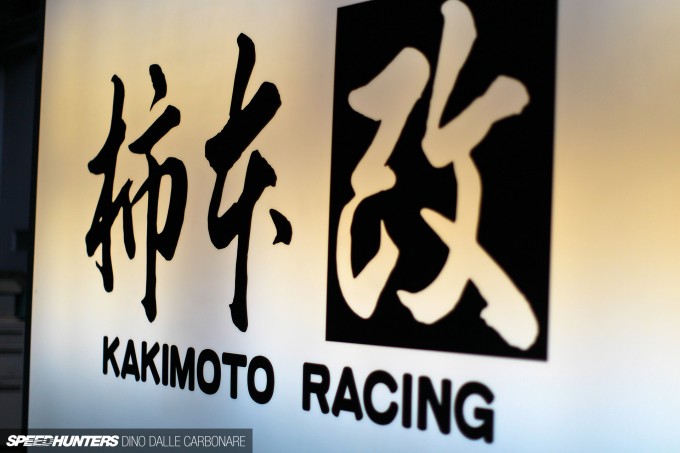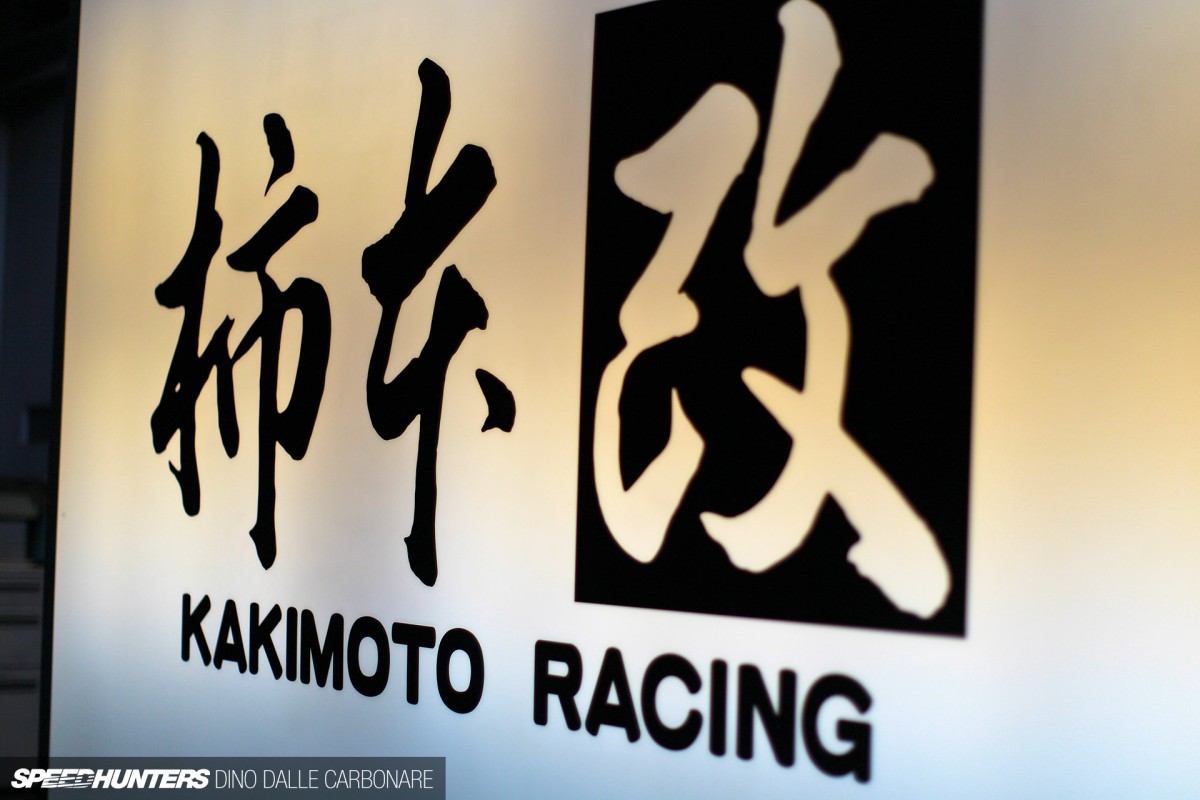 Set up back in 1975, there isn't much Kakimoto hasn't done. While their focus may have always been on exhausts, they have always built development cars to research and develop additional parts and of course, as I mentioned in the NSX feature, to have fun along the way.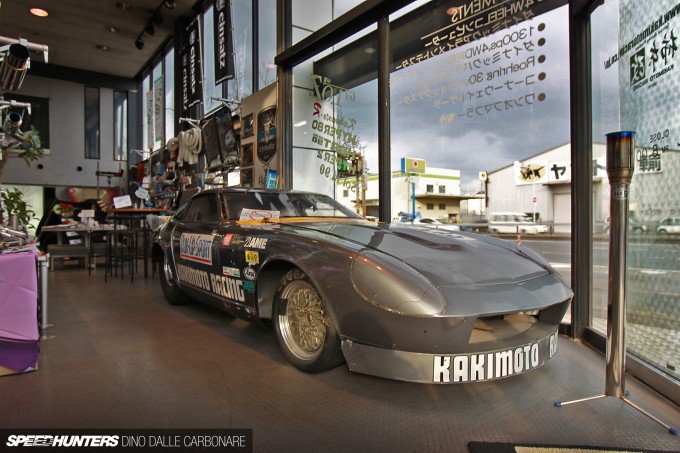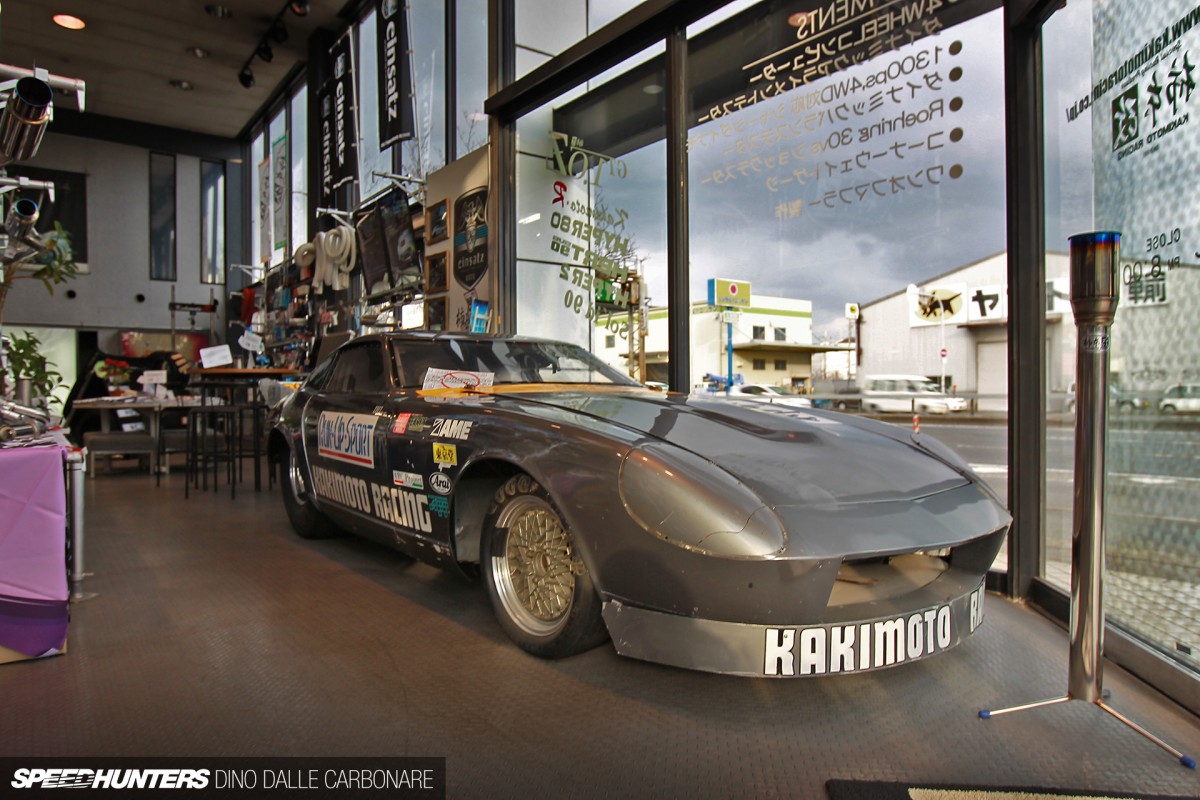 I was very happy to see that they still had their legendary Fairlady Z, a fully-tuned NA drag car from the golden age of JDM tuning. I've seen this car in vintage copies of Option magazine and it always stood out, not only for its crazy looks but for the fact that it used to run an 11 second quarter mile back in the eighties.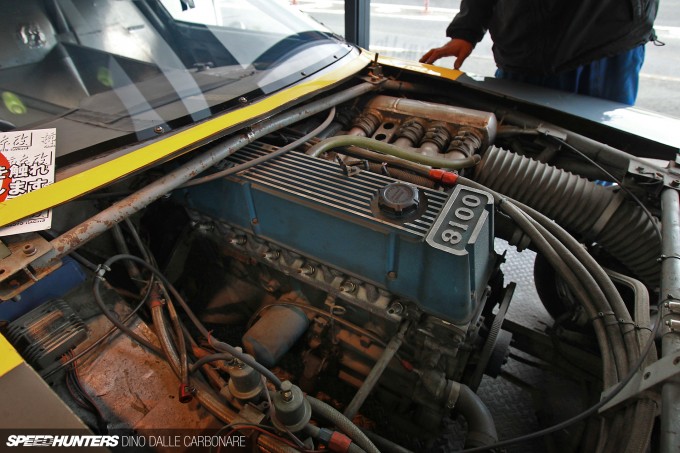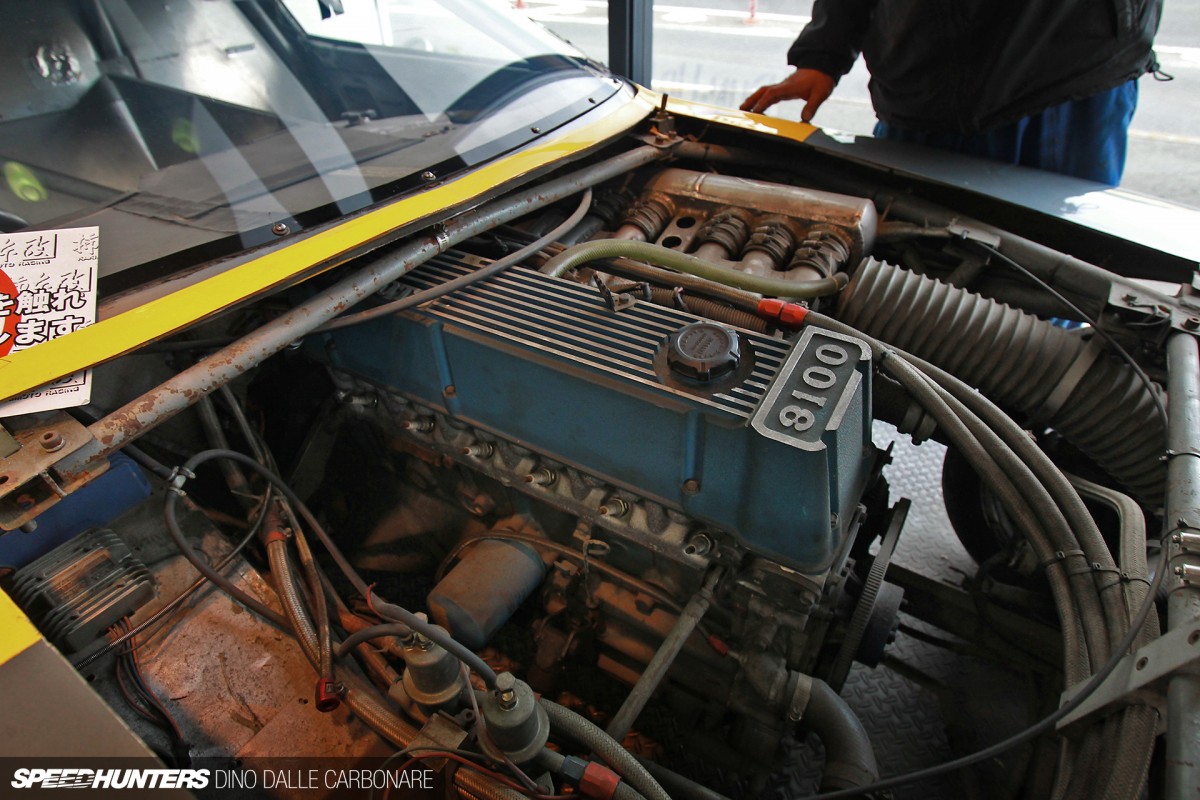 The car was used to develop their L28 engine parts which included a 3.1L stroker kit, lots of nifty little head bits and that unmistakable cam cover. This kit allowed you to rev your big capacity L-series to 9,600 rpm and develop 330hp. I'd love to hear what that must sound like as the car shoots down the strip! This Z was also used in the old high speed runs Option used to organize at the Yatabe Test Course in Tsukuba (which was closed and disassembled in the mid-2000s)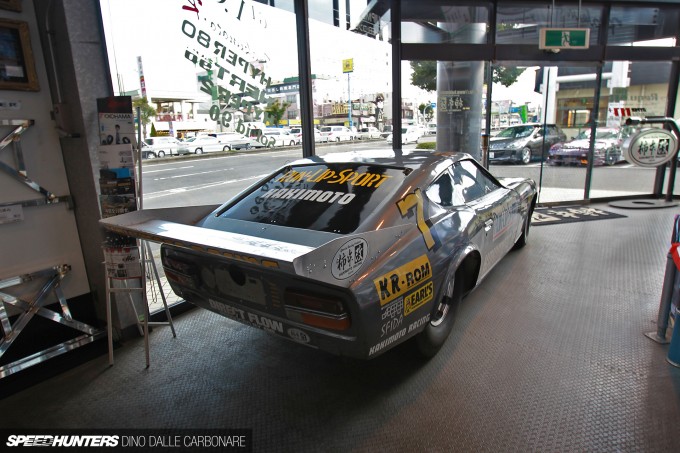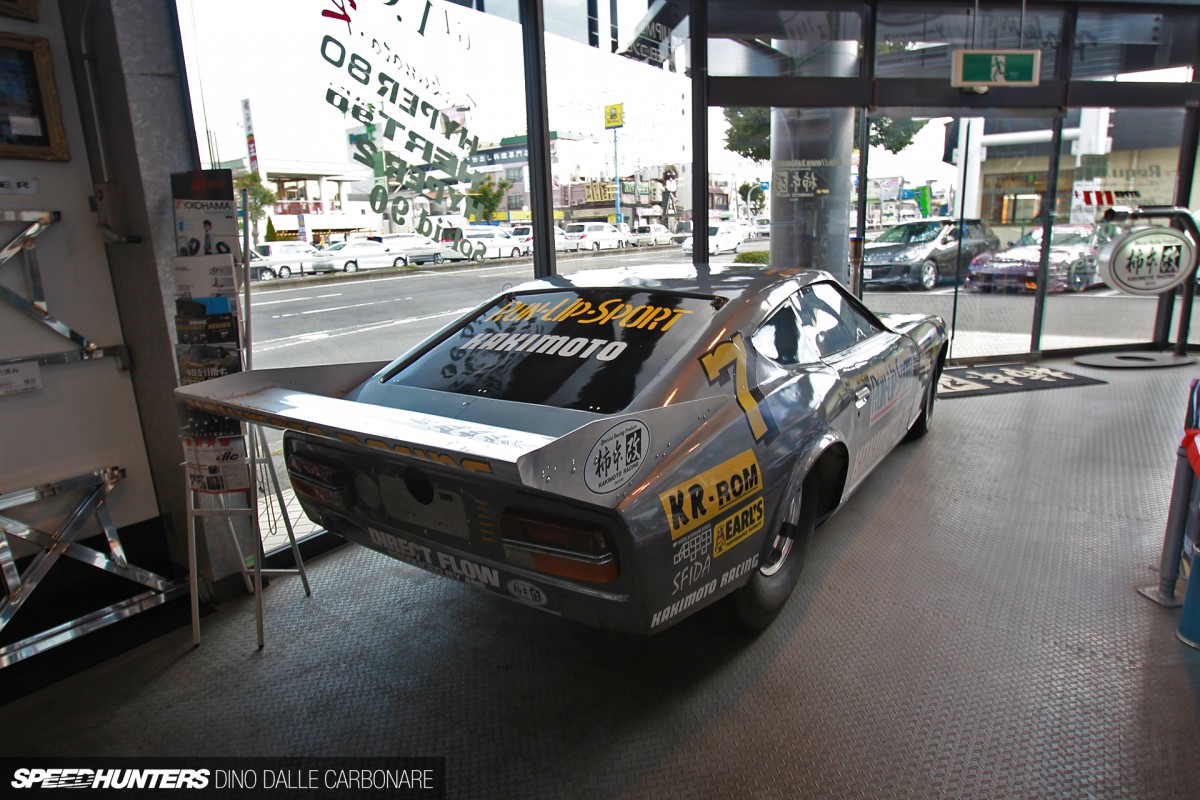 The good old days as they say!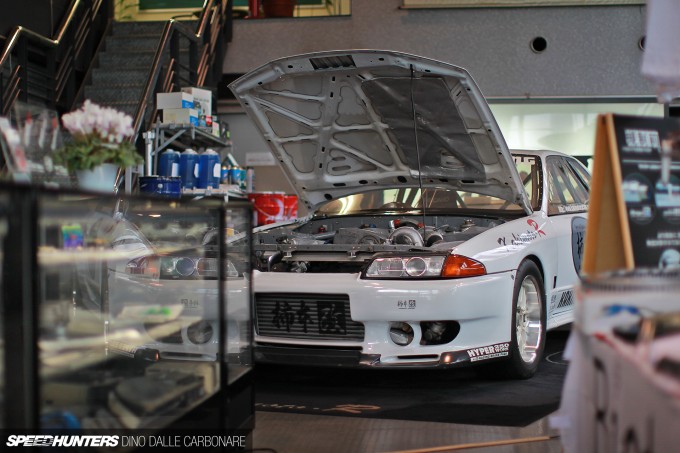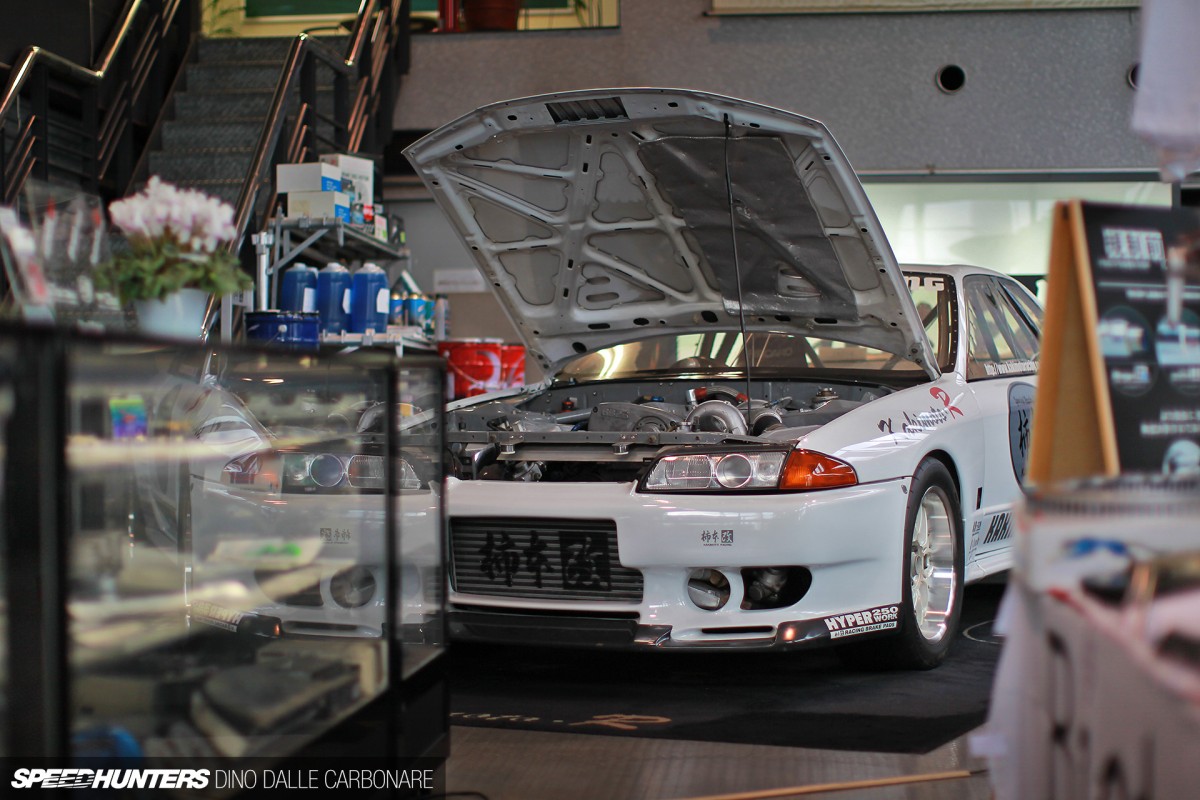 On the other side of the main shop area was another of their cars from history: the test bed for their RB26 stroker kit and a car they ran for years at zeroyon events at Sendai Hiland and Central Circuit.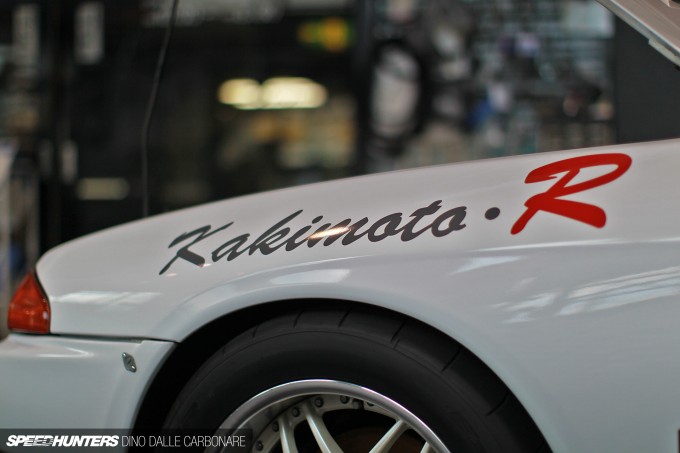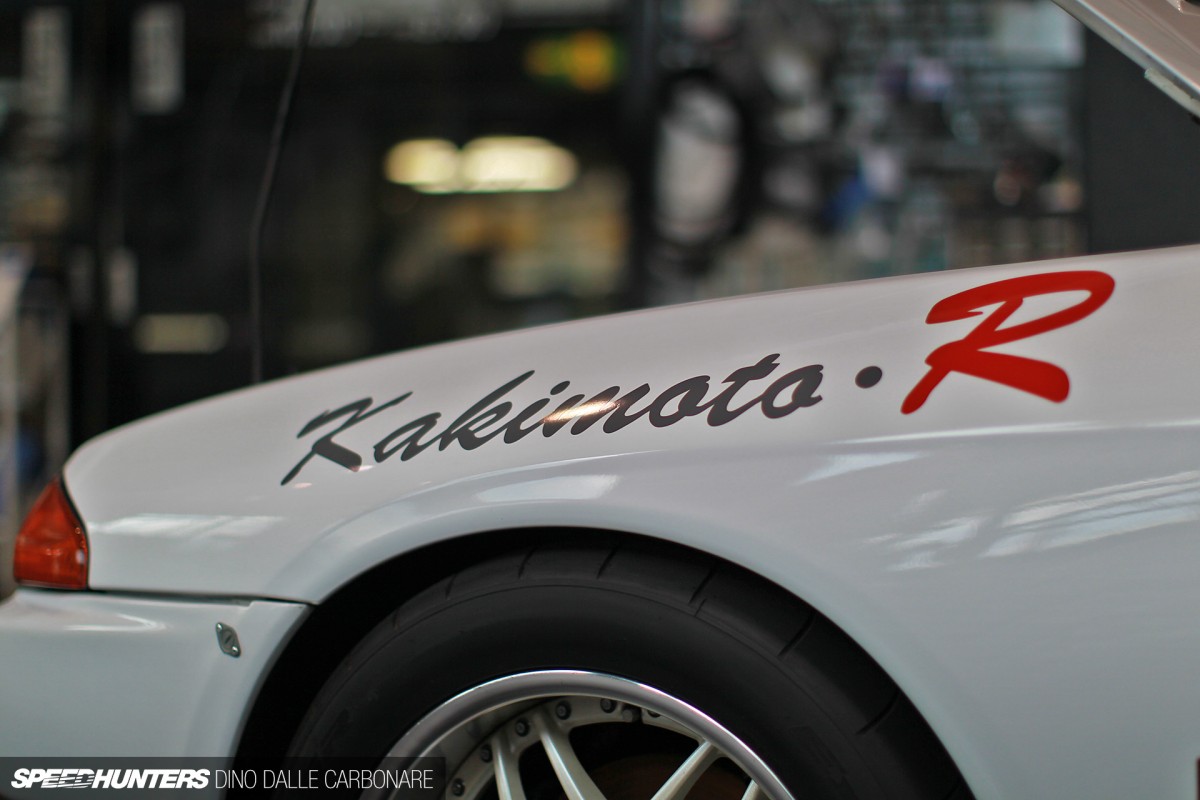 It's very cool that they have kept these historic cars – vehicles that have shaped their history and have obviously become synonymous with the Kakimoto brand.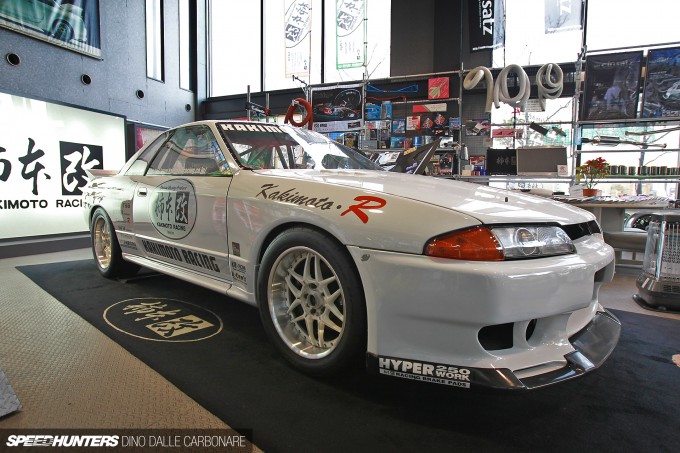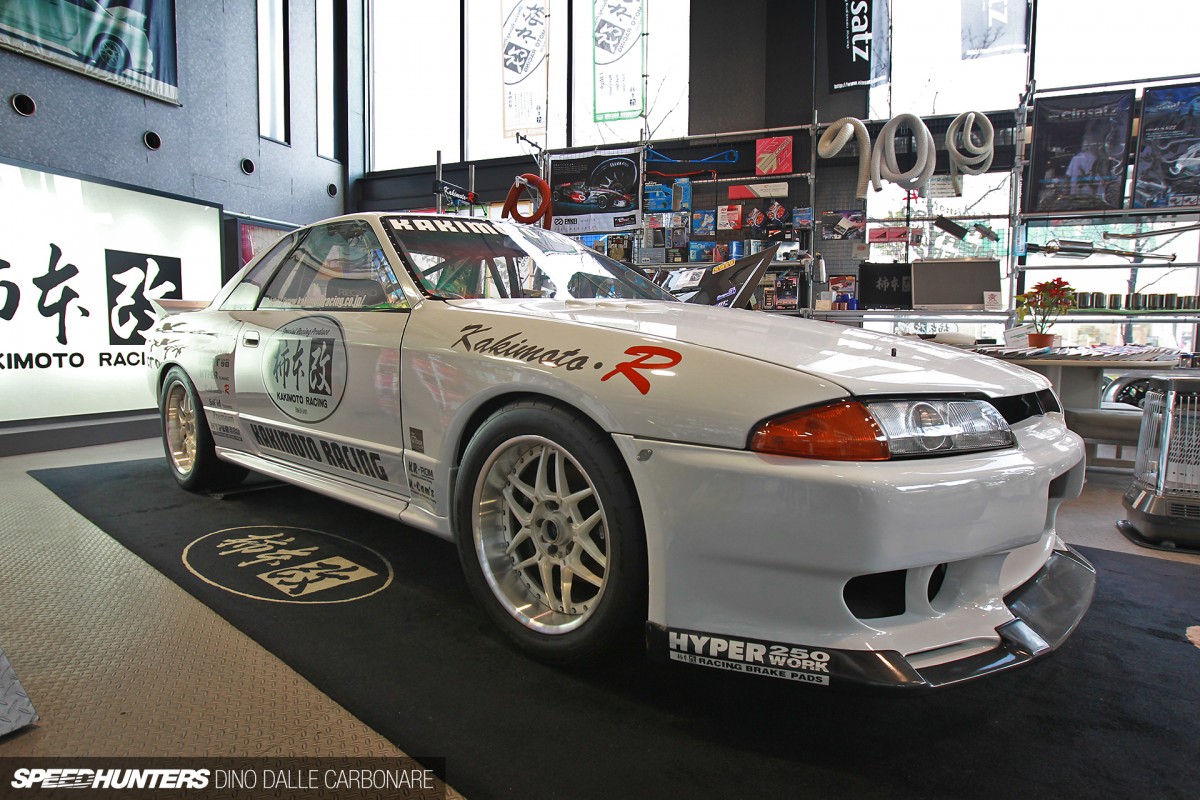 Like most tuned drag GT-Rs from the early nineties, the body has been kept pretty clean and simple, save for the custom bumper and carbon splitter that was done further on in the car's life.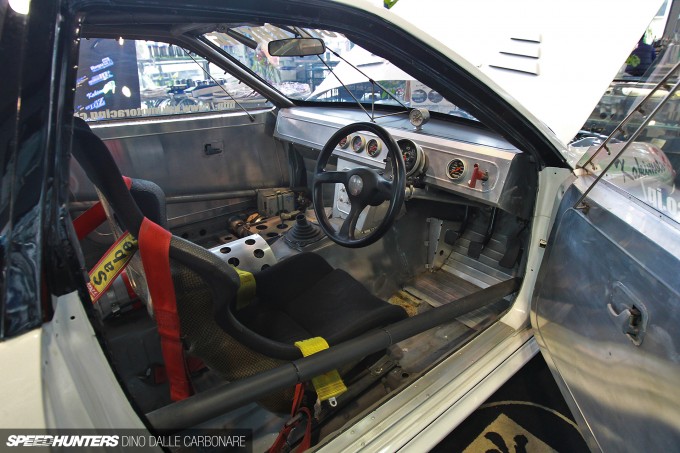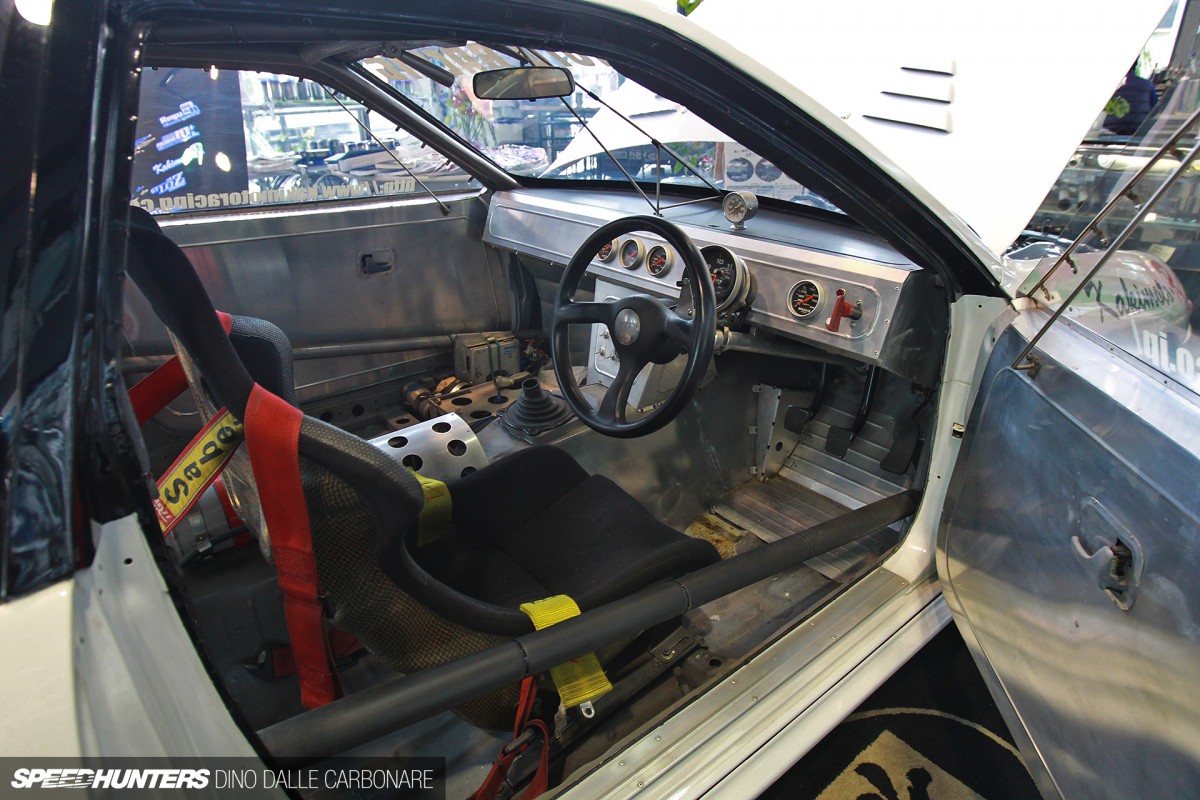 The interior is pretty much completely gutted out – a bespoke aluminium dash and door cards cleaning things up a little. What surprised me most was the somewhat basic roll cage it's fitted with! Oh and yeah, how cool that it still runs the BNR32's stock S-badged steering wheel.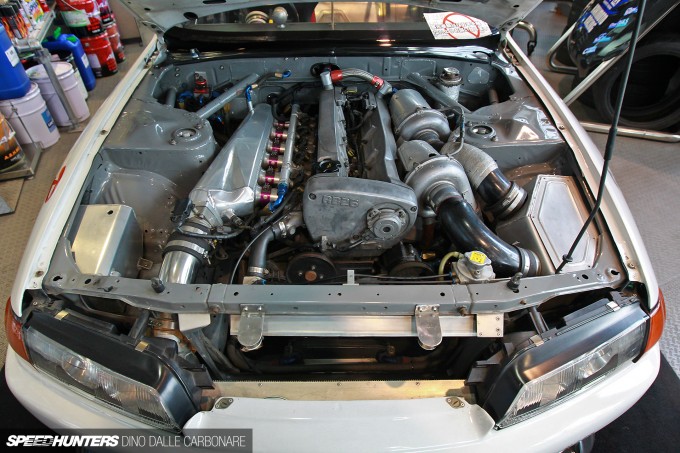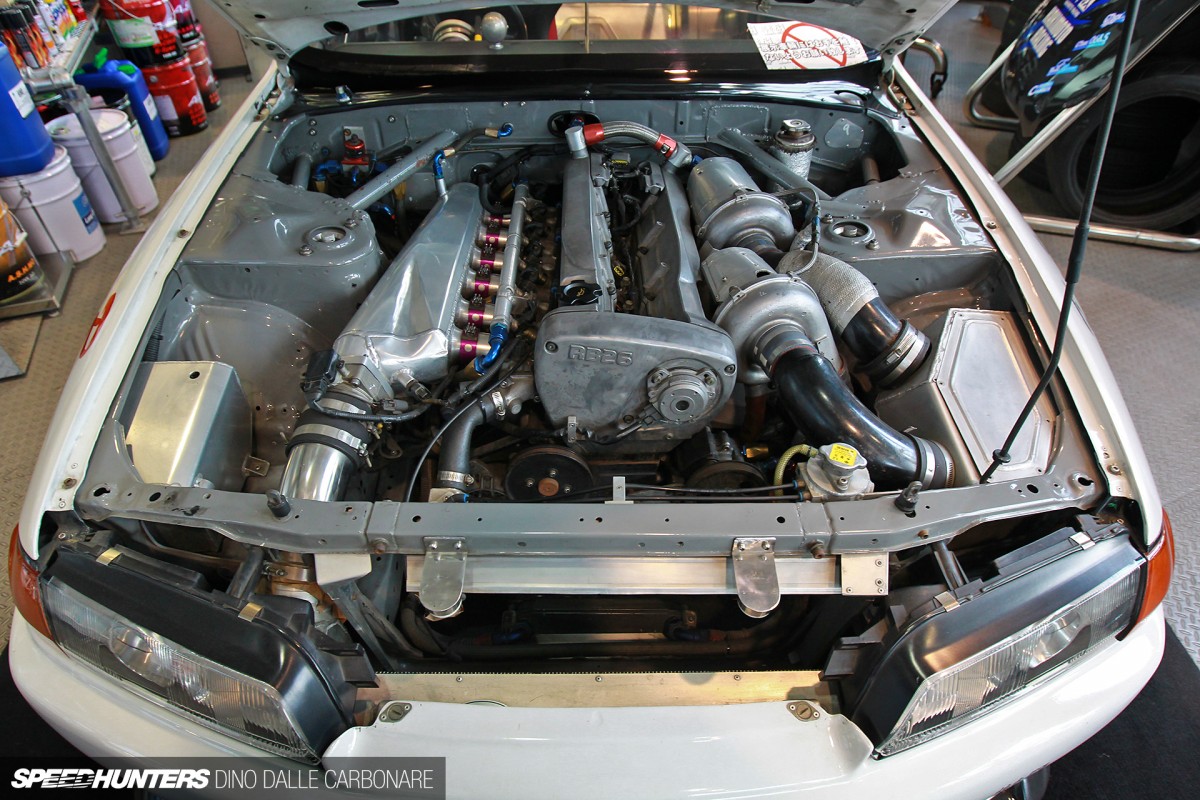 Under the bonnet the 3L RB26 runs a couple of big top-mounted snails that provide silly amounts of boost to push the car down the quarter mile in the 9-seconds.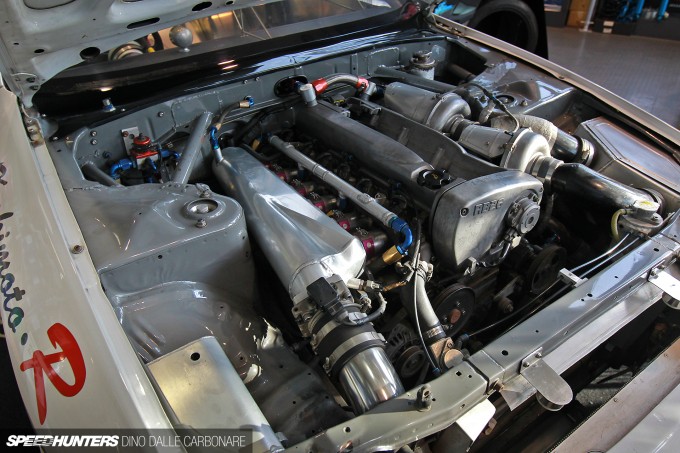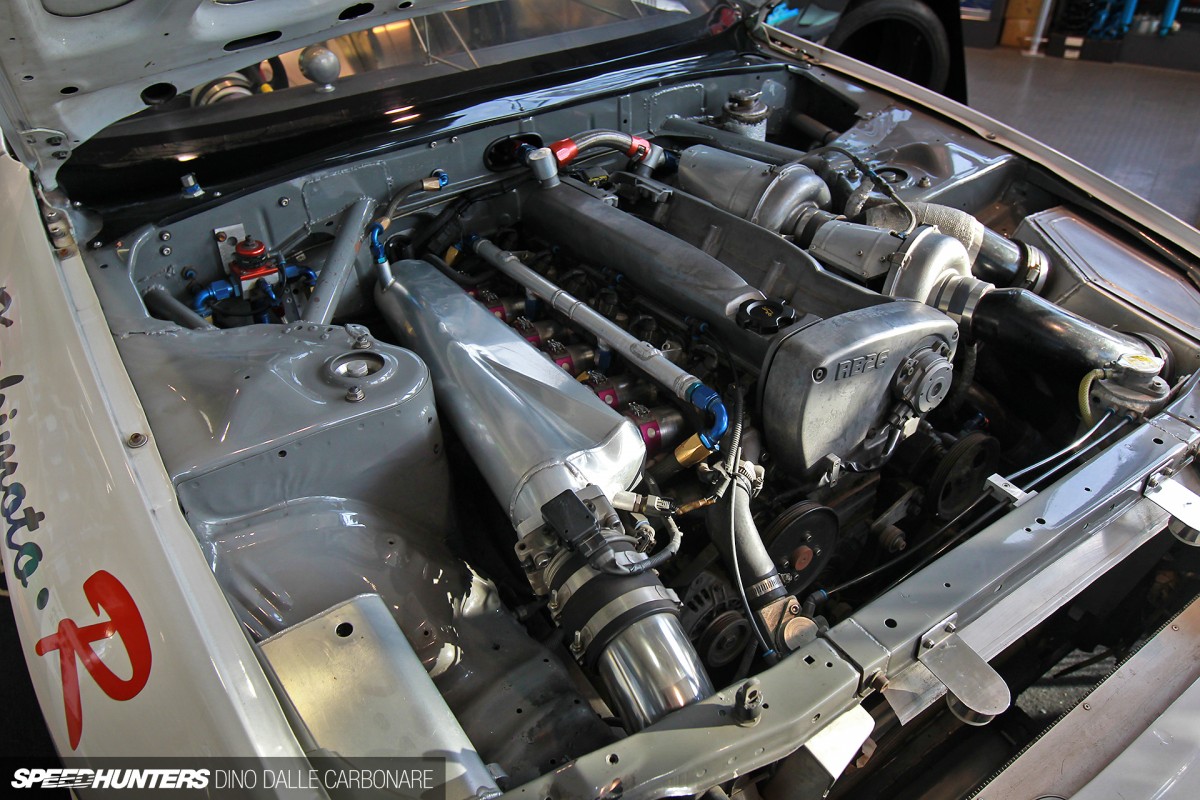 Pretty much what you see in here was all hand-built right at Kakimoto, who have always believed in doing everything themselves.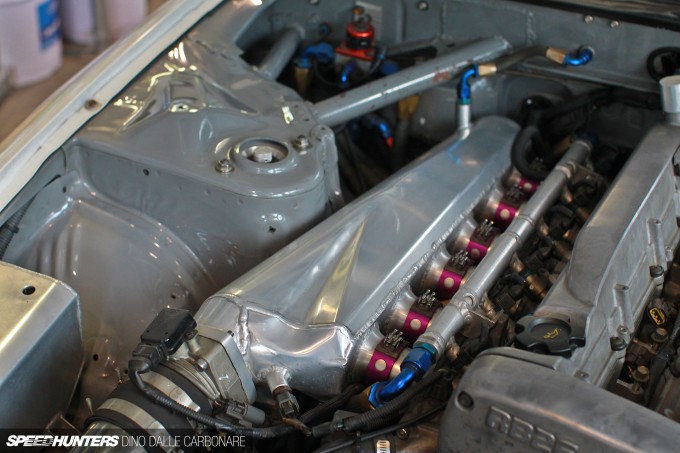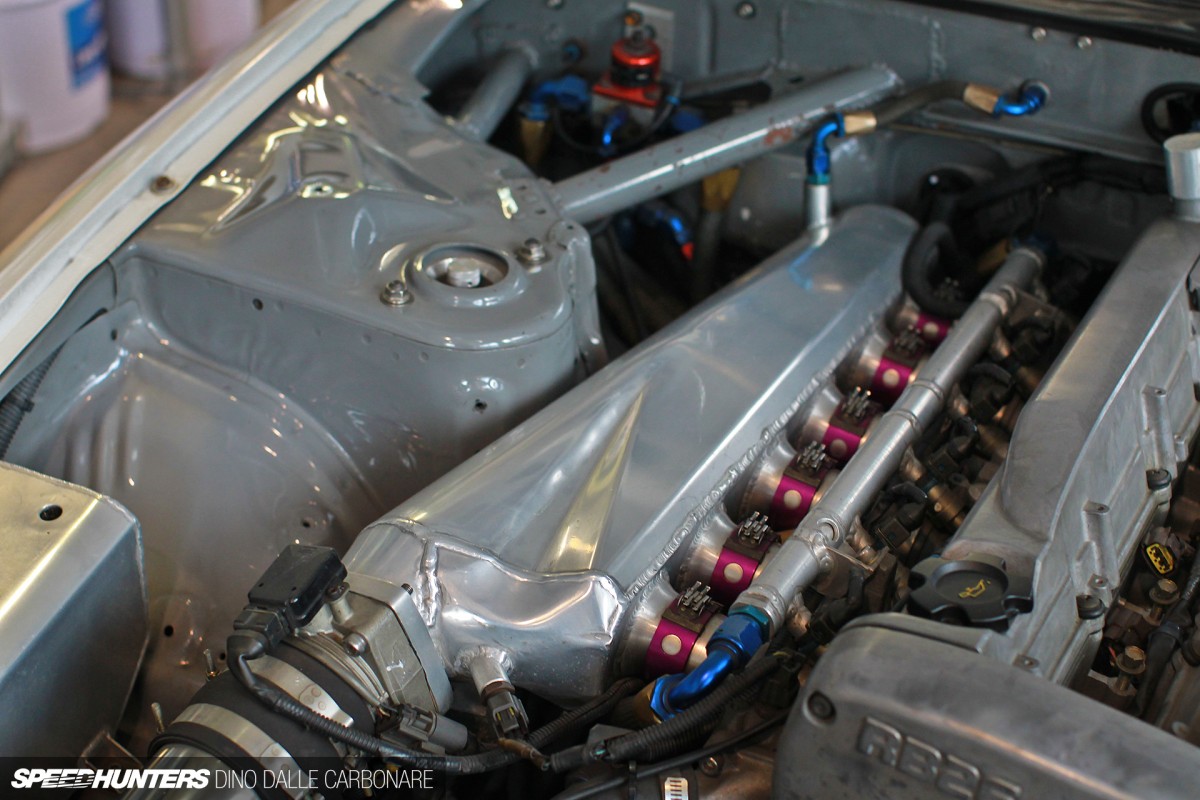 That includes the large capacity intake plenum and the single throttle conversion which runs the usual old-style Infiniti Q45 throttle set-up.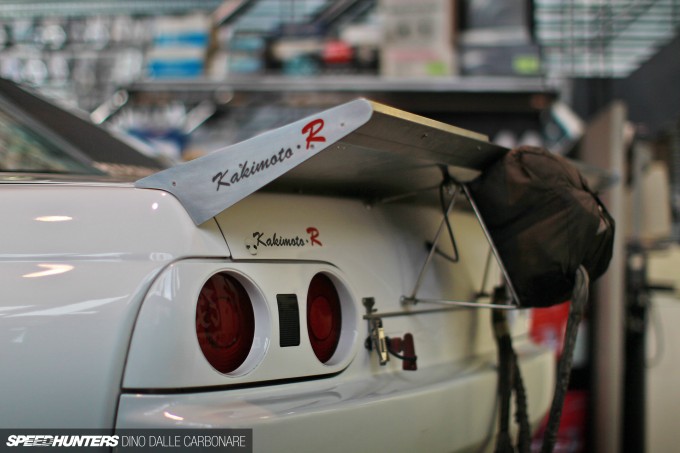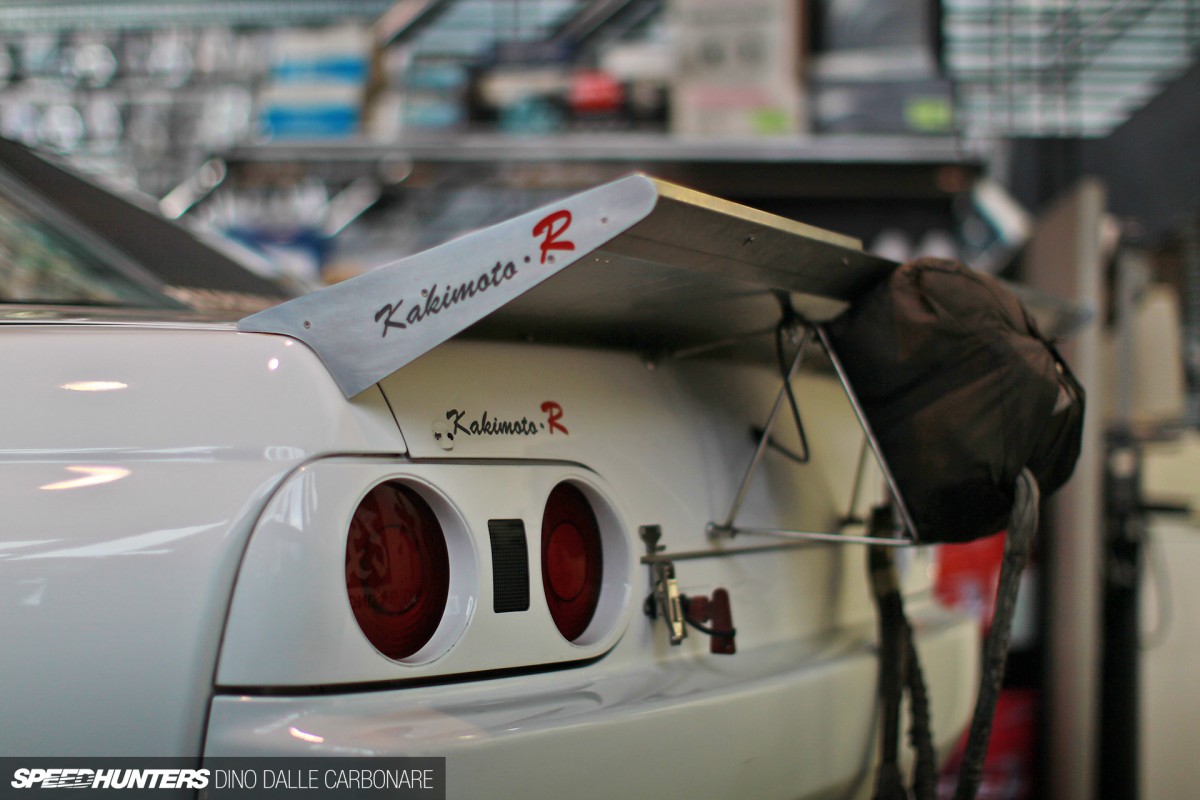 At the rear, the deck-lid drag spoiler and 'chute finish up what is an undoubtedly stunning, old school drag GT-R!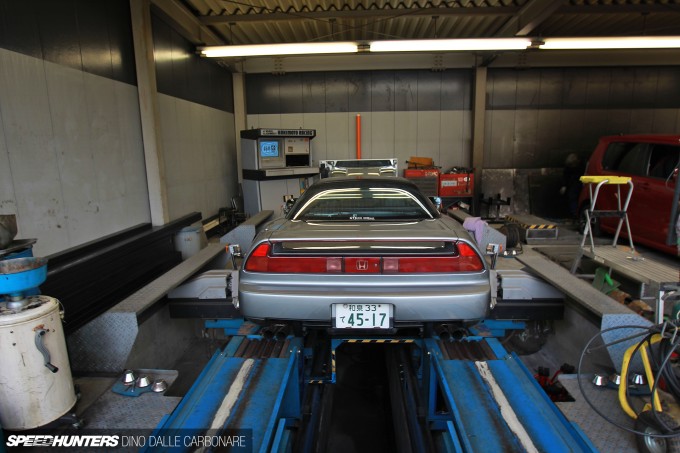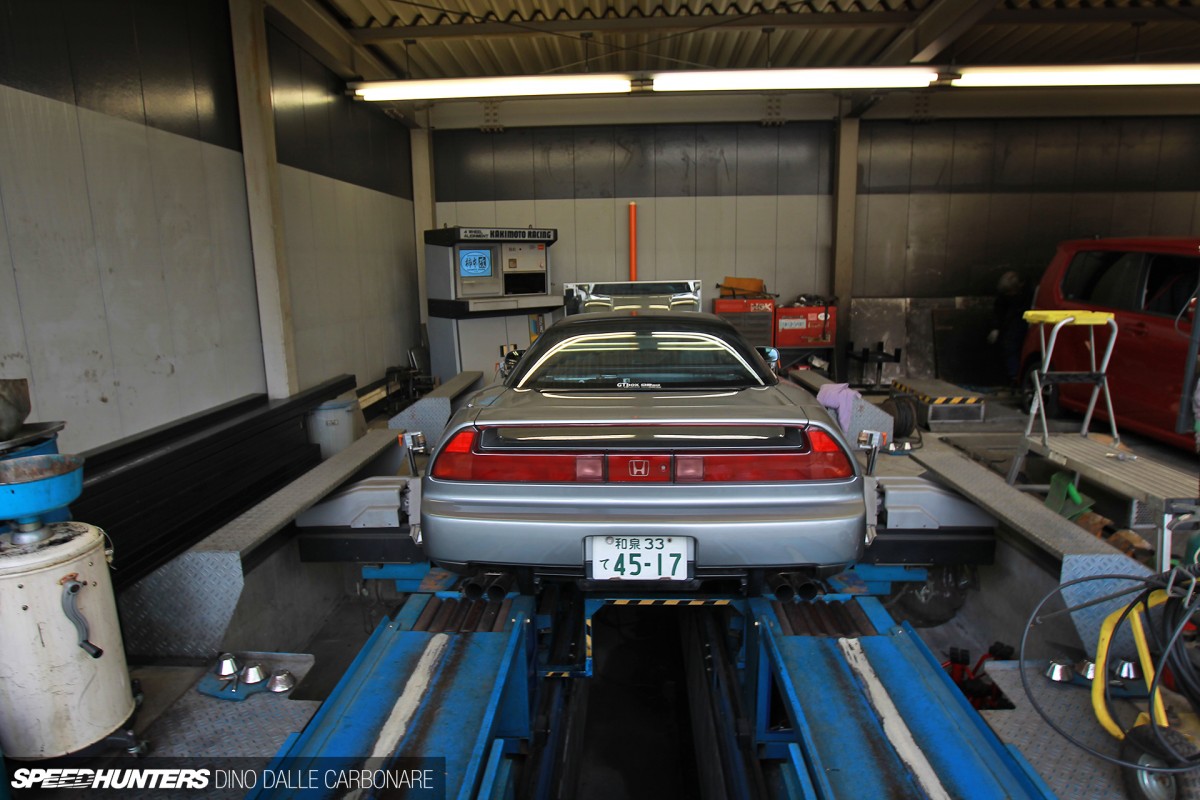 To further illustrate the regular sort of tuning shop that Kakimoto also is, I spotted this customer NSX in for an alignment out in one of the pits. Next to it, a kei car was being dyno tested to see how much of a power gain a newly designed exhaust system would yield.
How many tails can you have?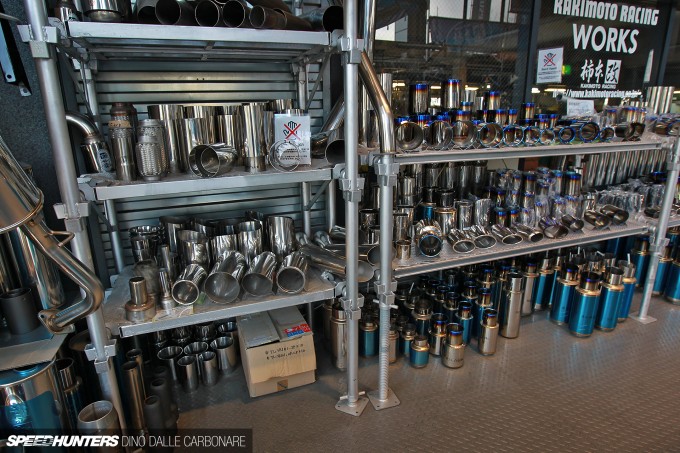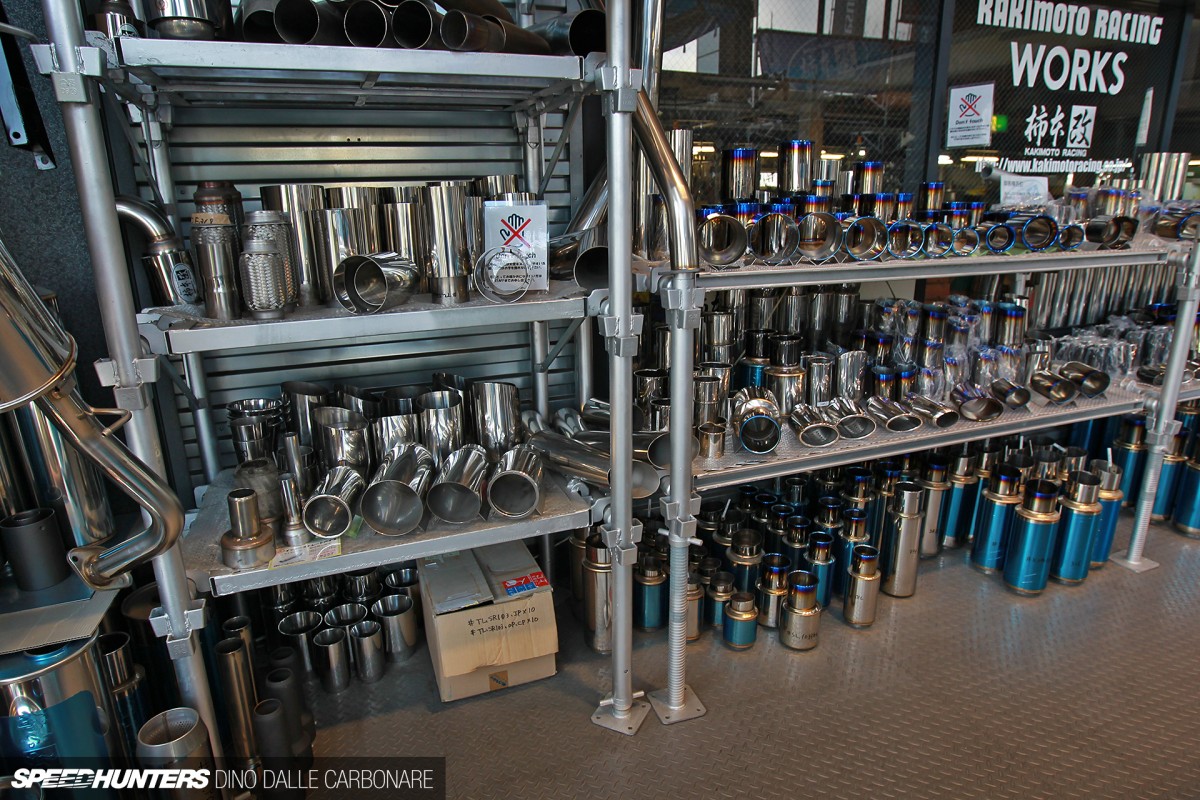 In this day and age, if you're looking for an exhaust system, there's a very good chance you are scouring the various websites of exhaust makers out there, going through their catalogues to try and find something that looks and potentially sounds like what you may be after for your specific application. Kakimoto too have a pretty big catalogue of ready-made parts. As soon as a new car hits the dealers, they source a vehicle, take it to their workshop and start fabricating a system. With almost forty years of experience, they know just how to maximise the performance of any application, from your high-end sports cars, all the way down to the most unsuspecting kei car. Every exhaust is tested on their dyno and the power/torque results posted in the data sheet of all their systems.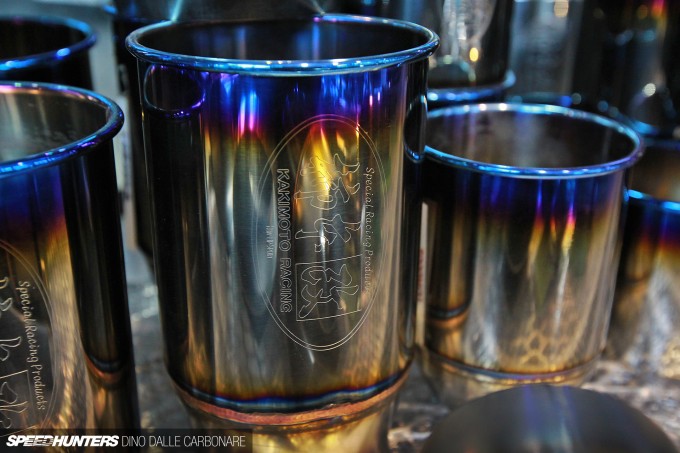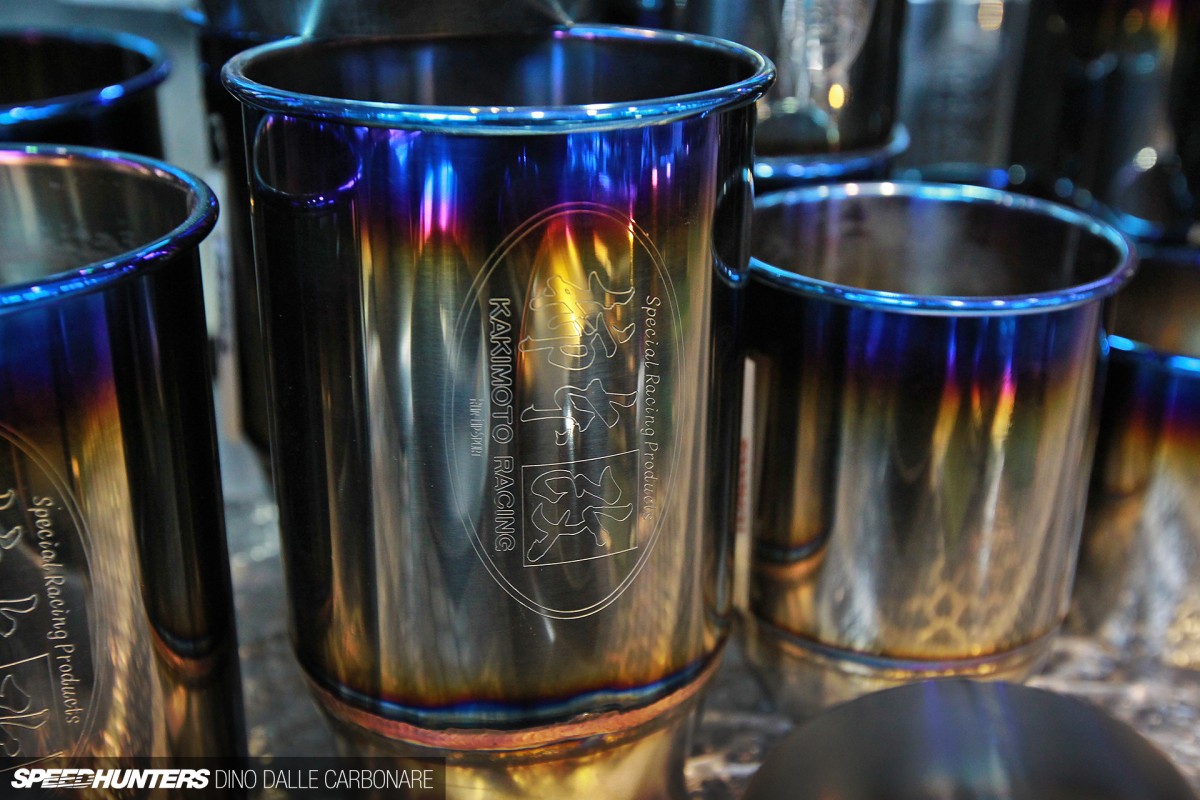 But while for most brands it would end there, Kakimoto allows each customer to customize their systems too, choosing from a variety of different tail pipe designs, silencer type and size, diameter and finish. One look through their shop in the outskirts of Osaka revealed the choice is actually pretty immense, the possible permutations probably going into the thousands!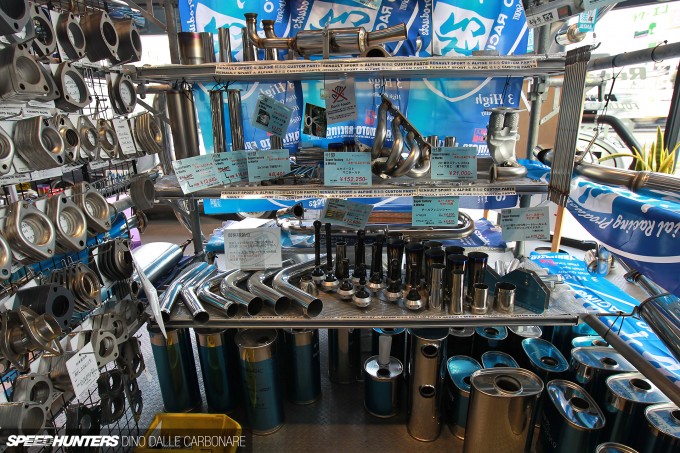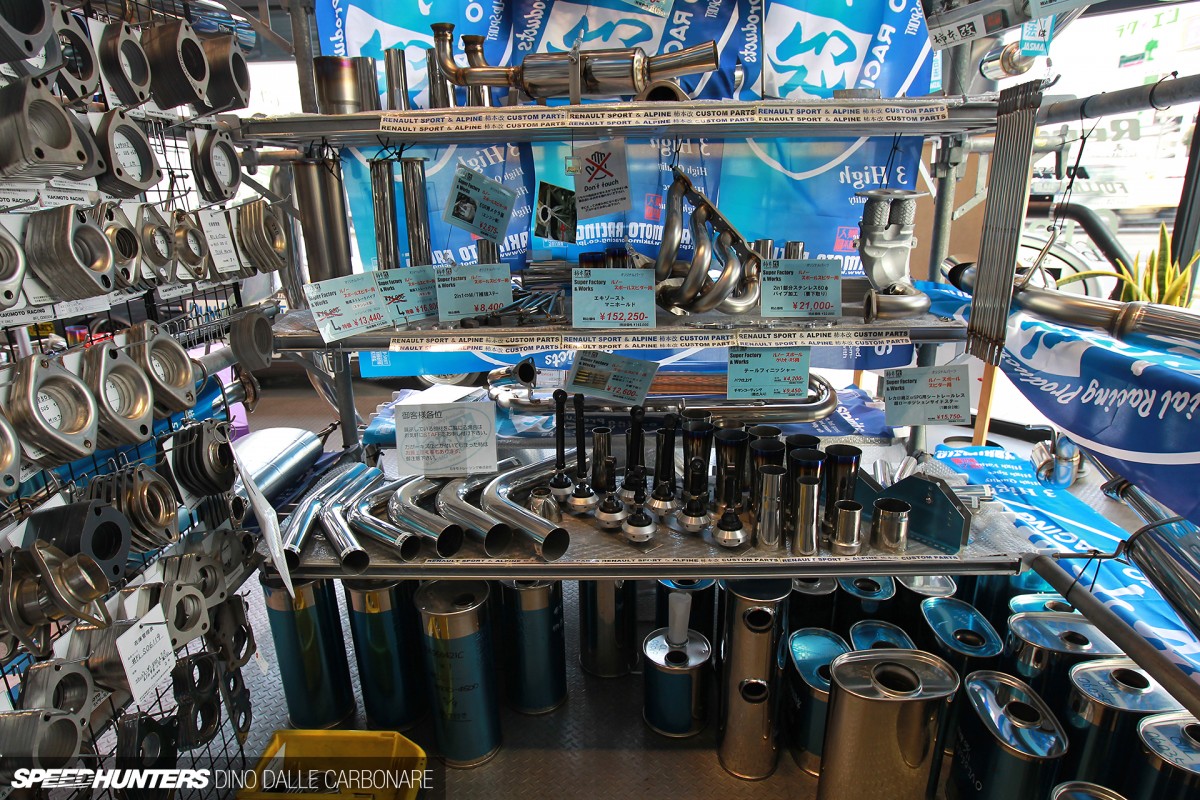 But it doesn't exactly end there. If you're after something a little more personalised you can bring them your car and they can custom fabricate any kind of exhaust you're after. This is rare in Japan, where the majority of mainstream tuning is done from a catalogue. Kakimoto does a lot of work for pro drift or drag racing teams who require big bore systems with little in the way of silencing or roadworthiness.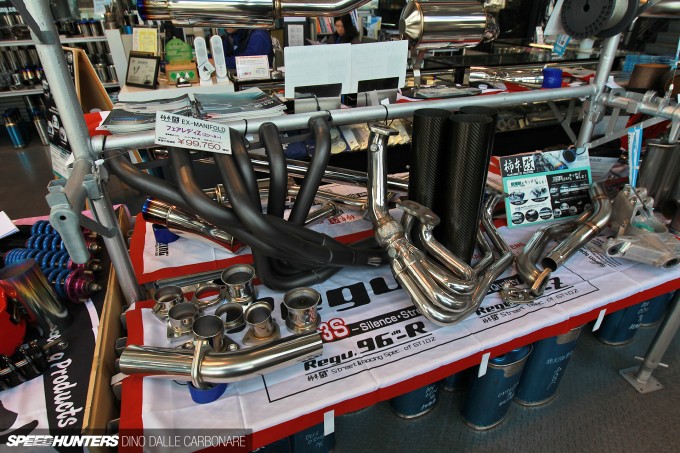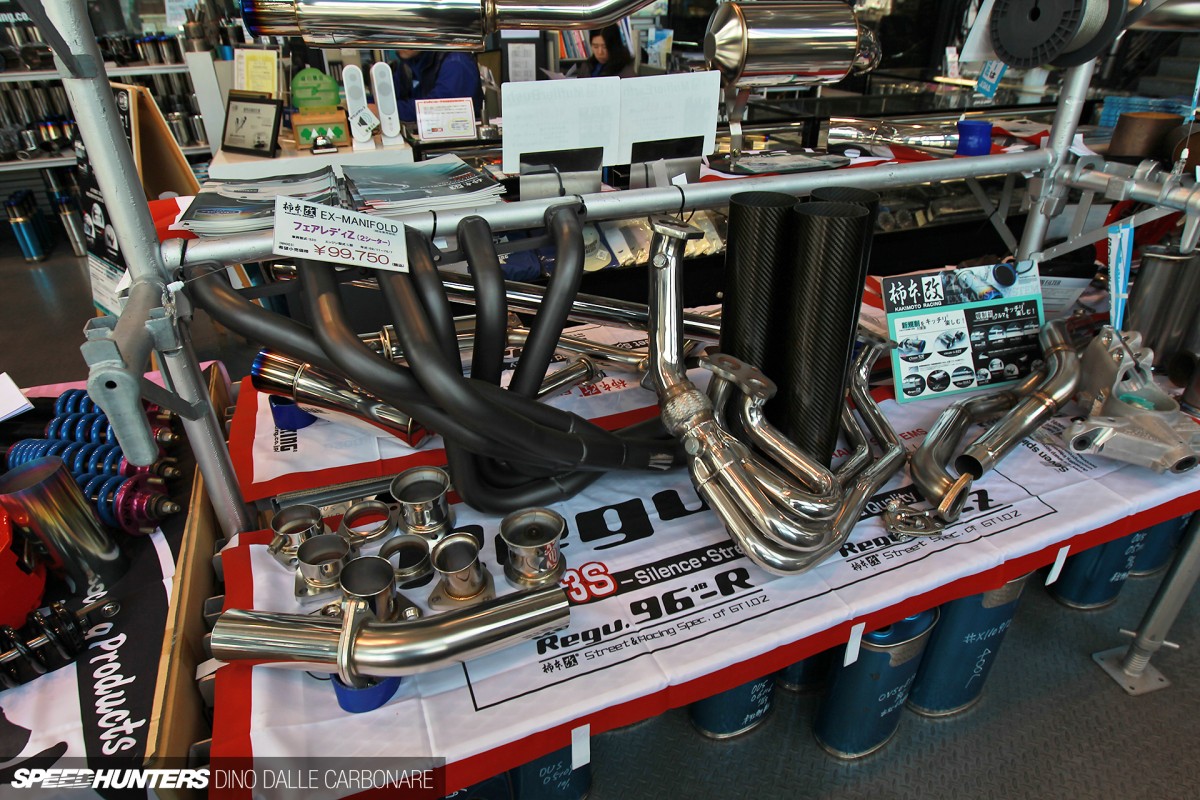 All of this includes exhaust manifolds – or headers if you're in America – and there were some nice examples of their work on display like the anthracite S30/L-series six-into-two example above.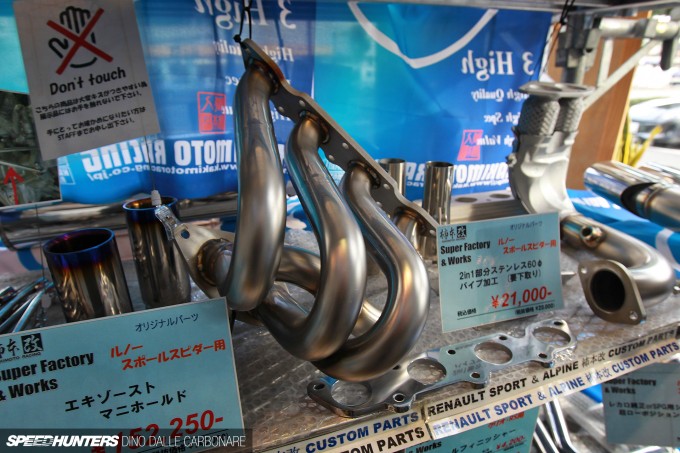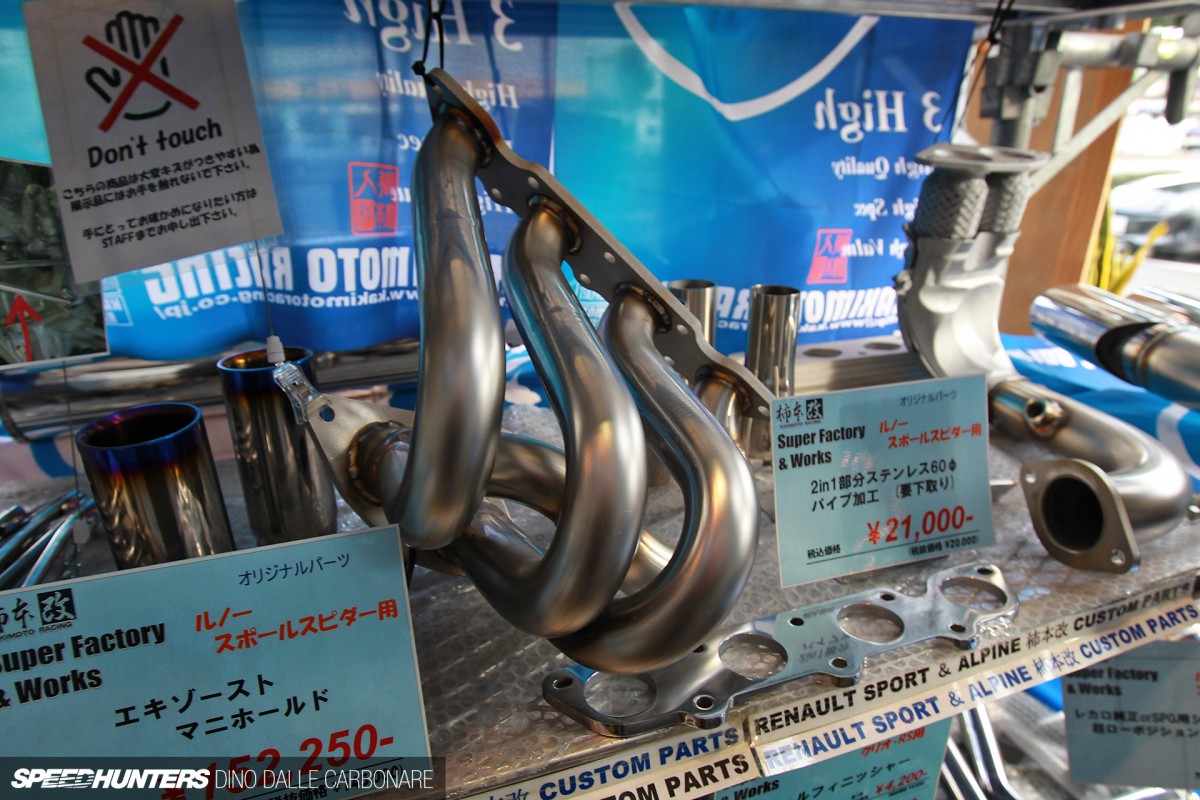 This particular corner was dedicated to Renault and Alpine, highlighting some stainless steel headers they had custom made in the past and that are now being offered off their catalogue. They have always catered to import cars but over the last decade this particular side of the business has picked up particularly well.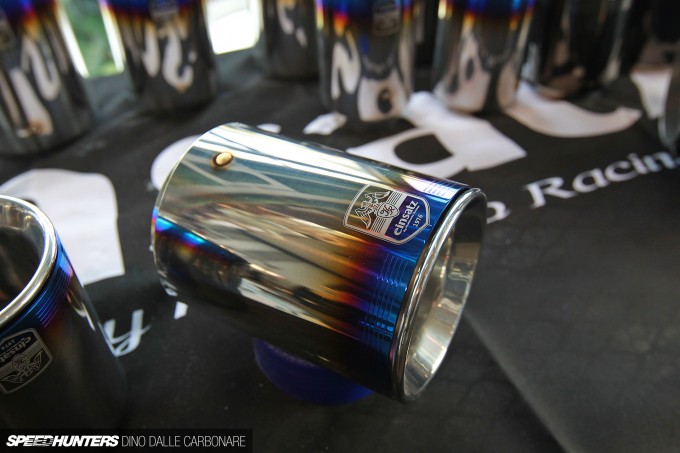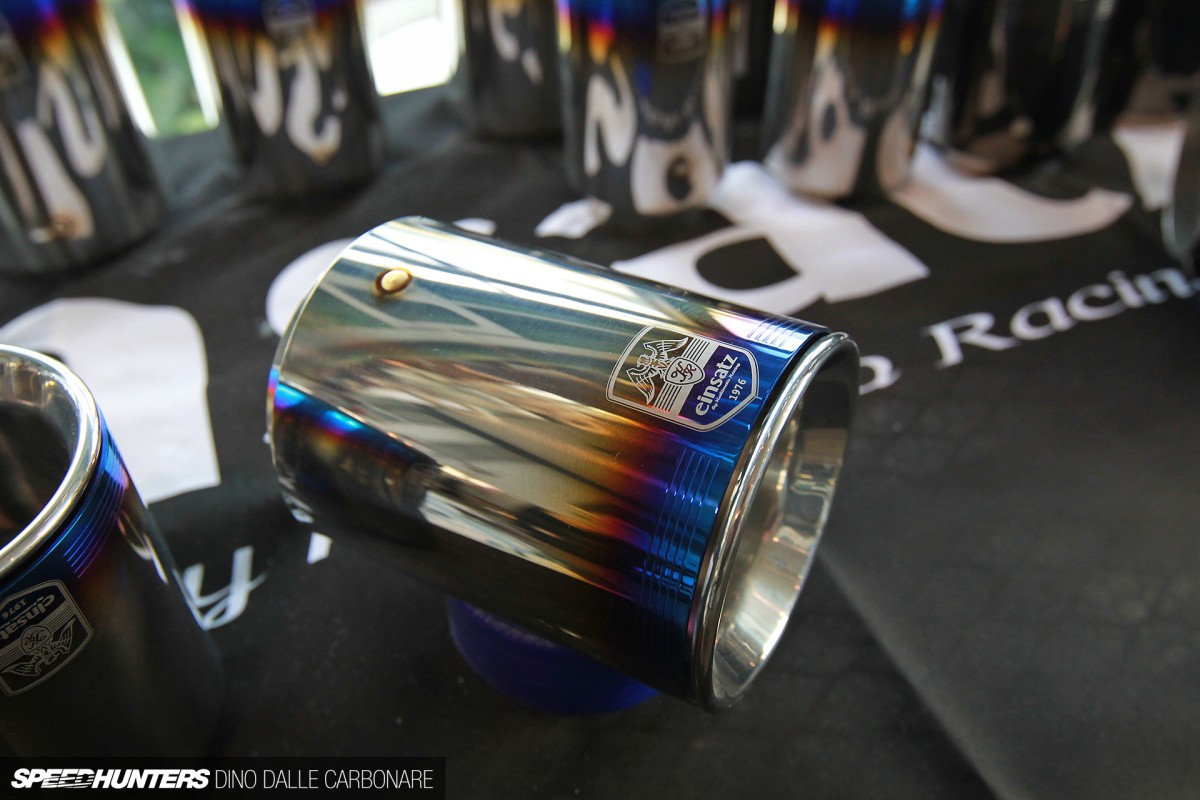 To fully embrace this, they offer a more high quality oriented line-up called einsatz, catering to an ever-expanding series of European cars. Here's an example of the tips which have a titanium-look coating on their outer skins.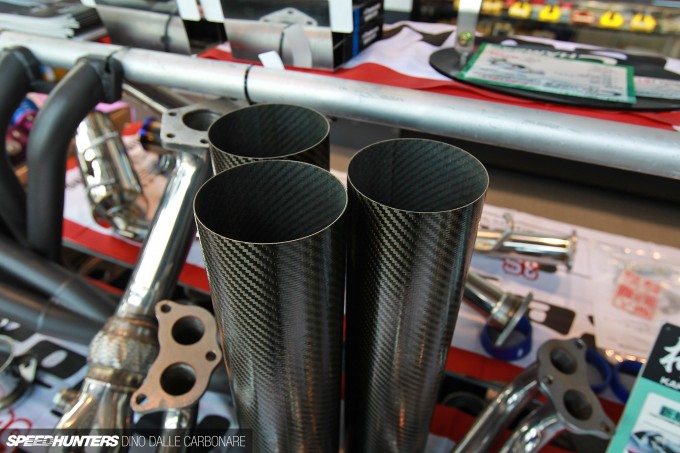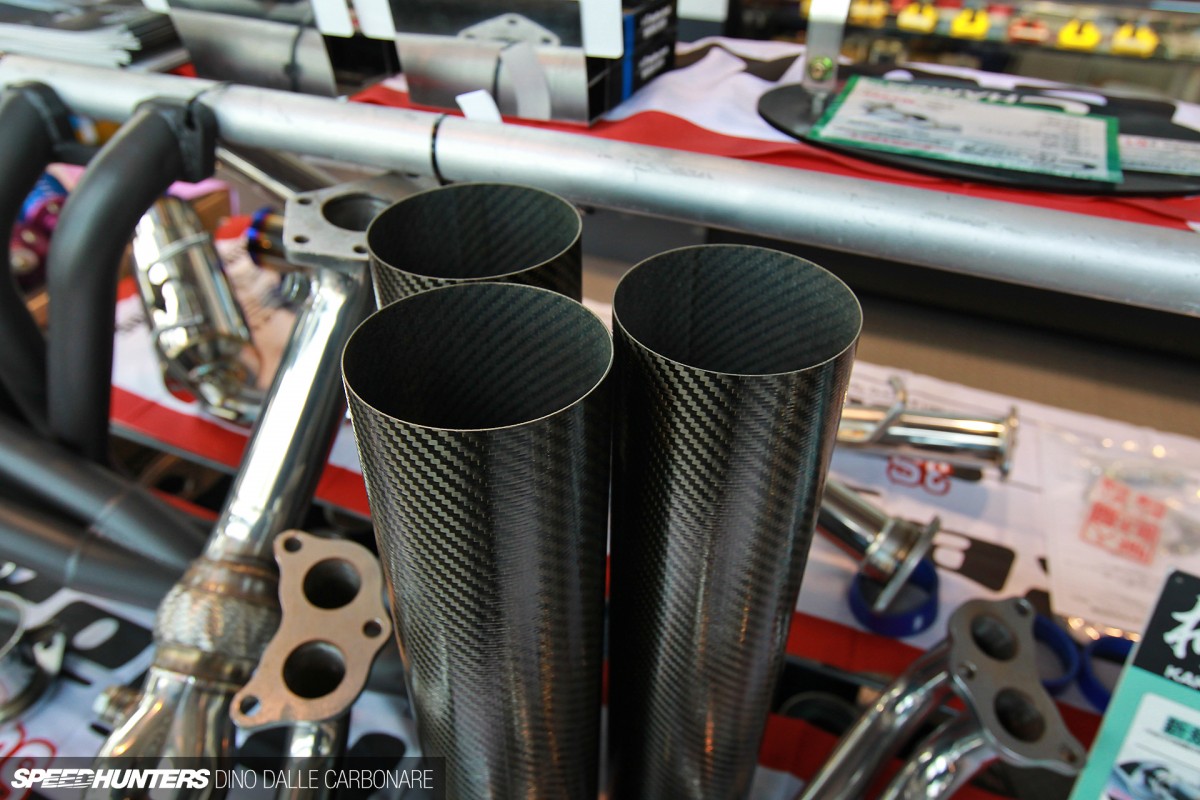 I've noticed that a lot of VIP cars I've been seeing at stance-oriented events run carbon-fiber-trimmed tail pipes and Kakimoto are probably the guys that made them! They actually use proper dry carbon to make sure that the heat doesn't ruin the glossy finish of the fibers.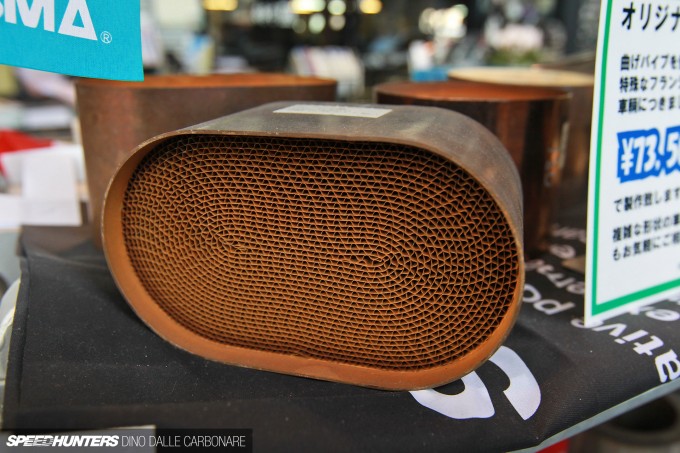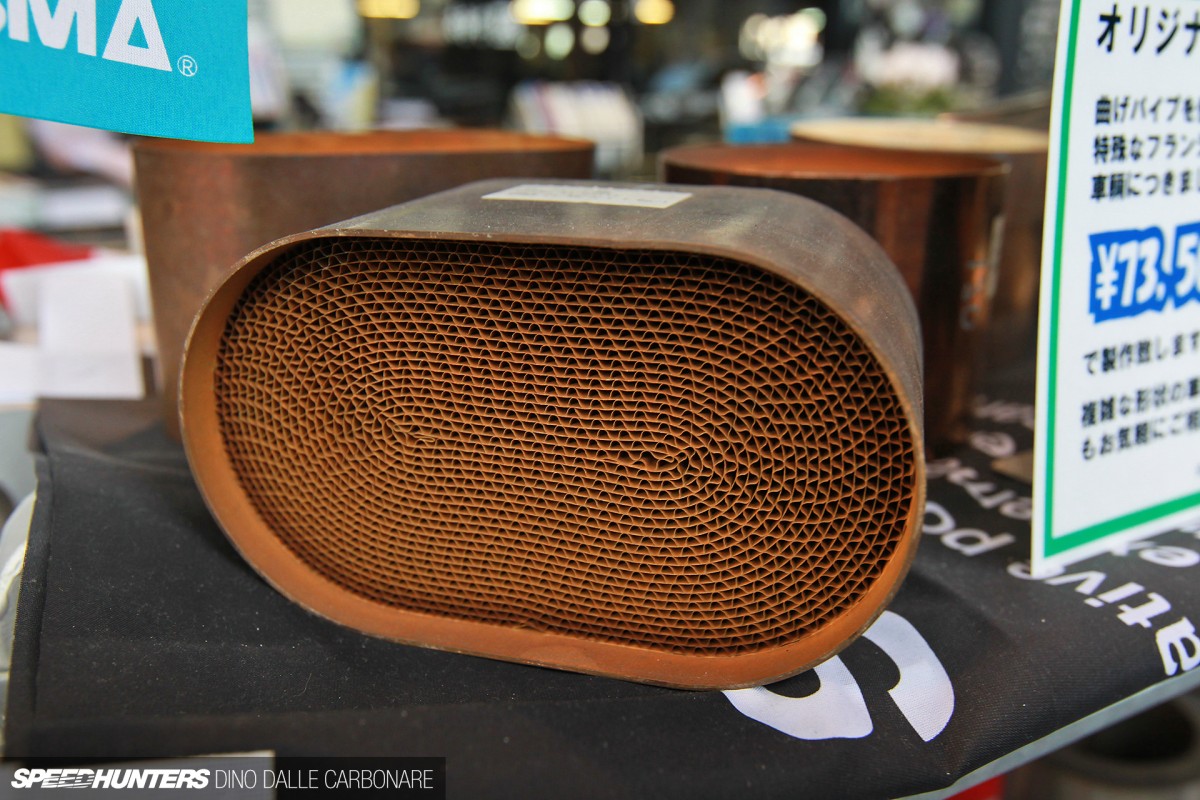 Of course catalysts are very important too, especially so if you want to keep your car fully road legal. These can be made to your specific size and can either contain the same denseness of cells as used on stock cars to keep emissions low, or high-flow oriented ones if performance is your main objective.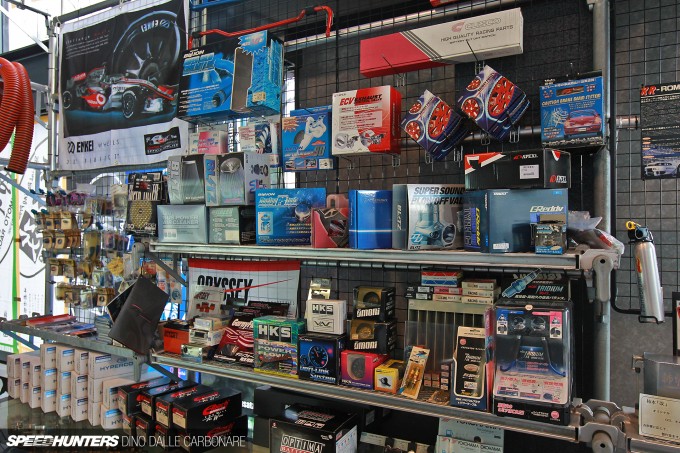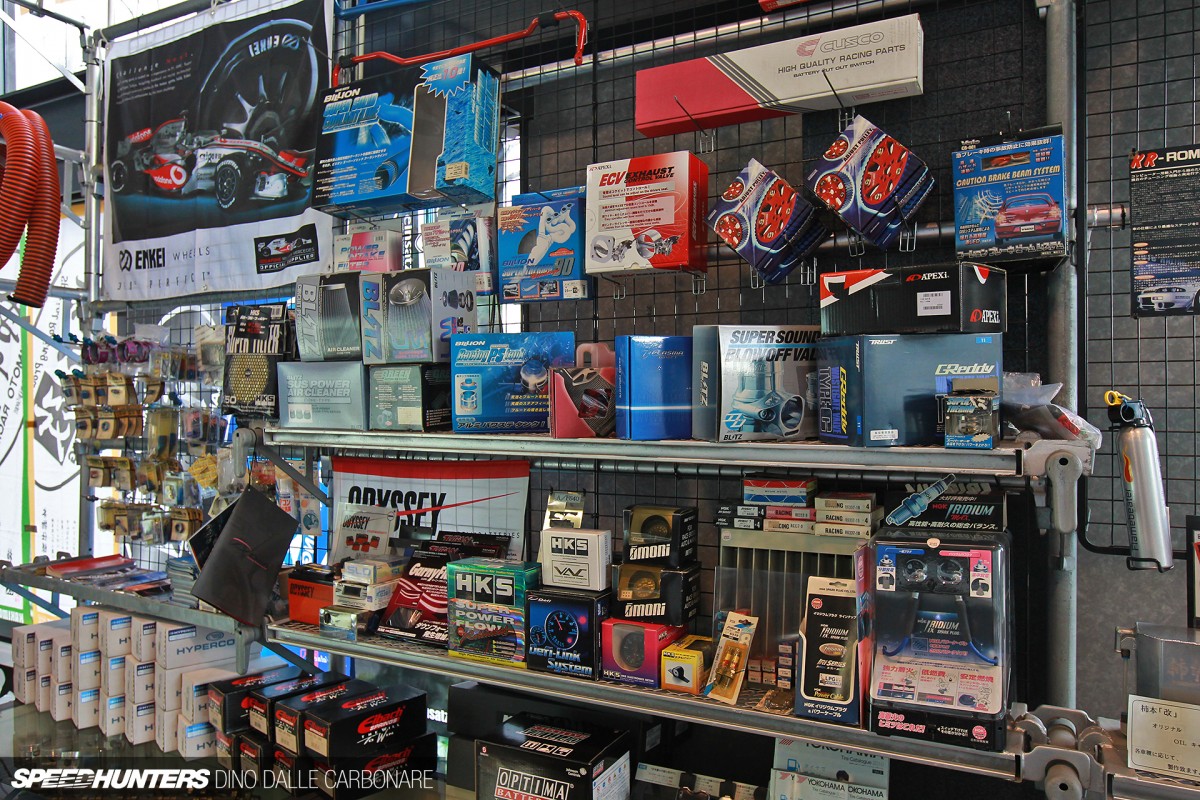 Like any shop in Japan, there's always a little corner set aside for a variety of general tuning products and while most customers do come here for exhausts, there are always full-tune services offered as well.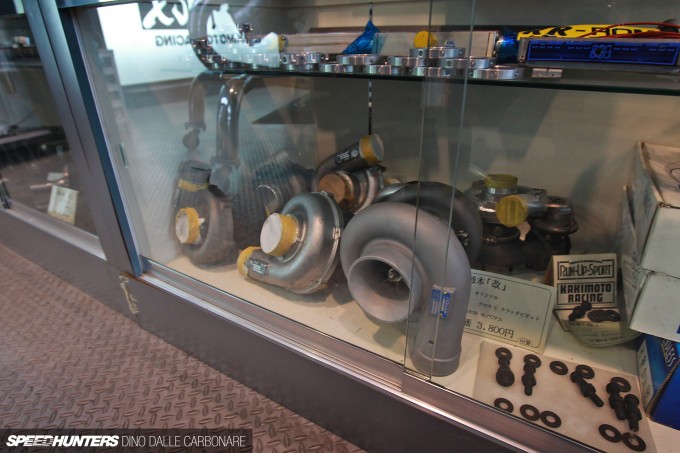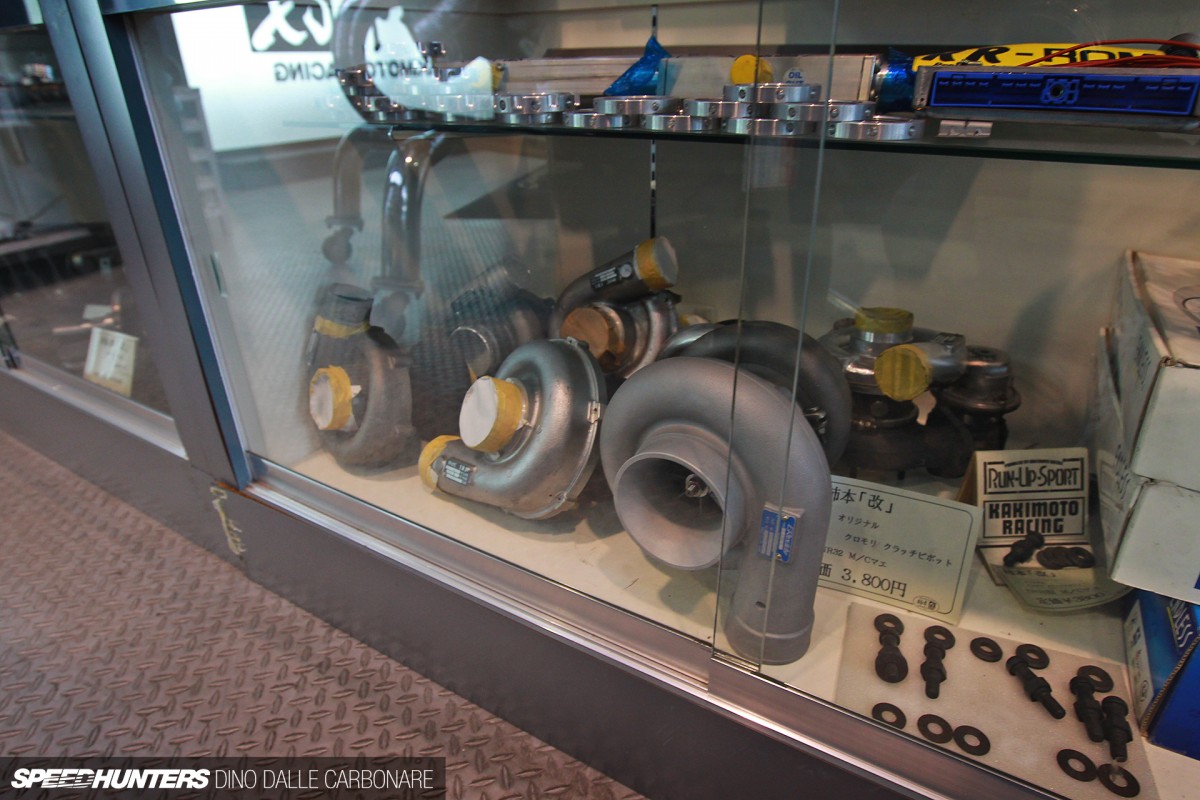 Along with engine tuning, Kakimoto also sells their own ECU solution, the KR-Rom – a chipped version of a stock ECU available mainly for older turbocharged Nissans like the Skyline GT-R, 300ZX and Silvia.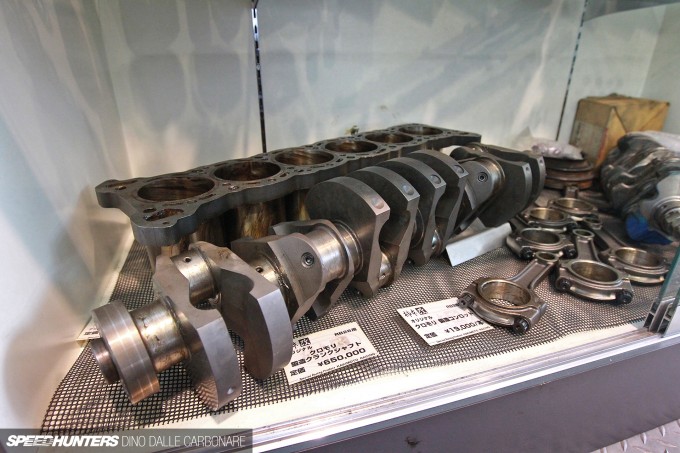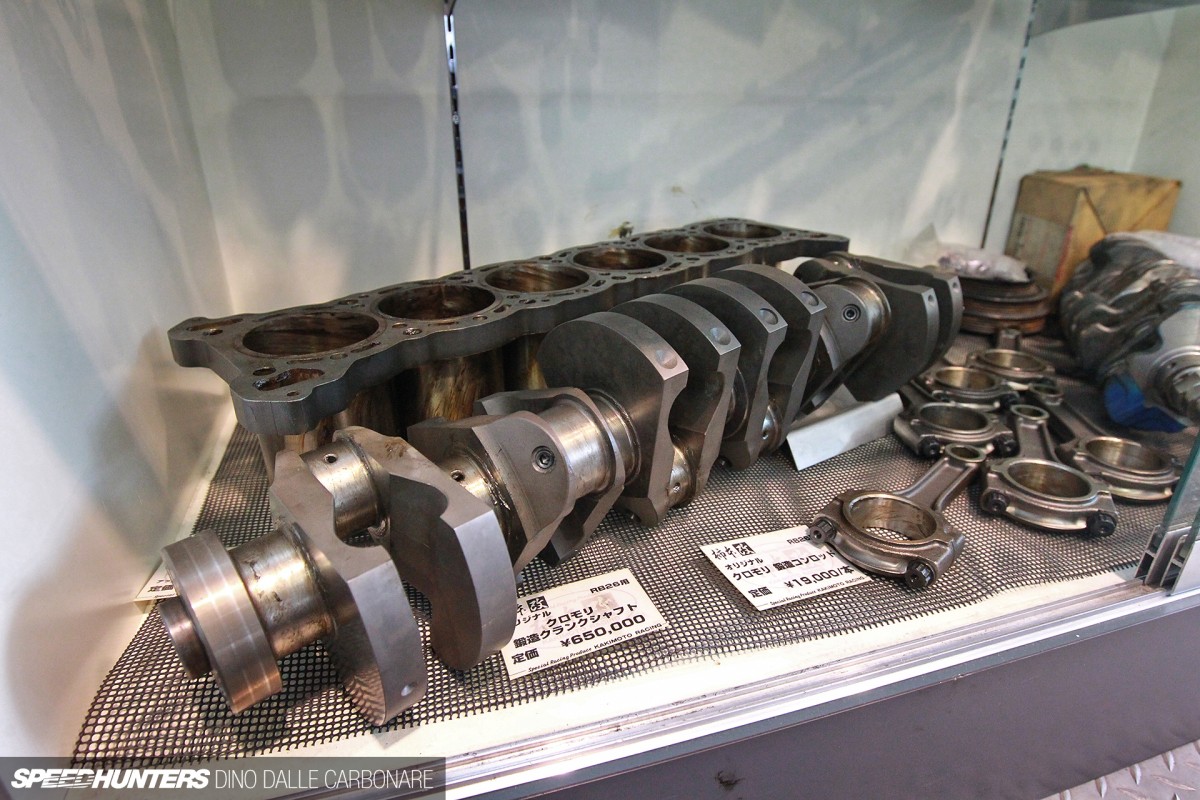 Back in the early nineties they even developed their own 20mm extended 'high block' with sleeve inserts for the RB26 which when used in conjunction with their stroker crank and aftermarket pistons, boosts capacity to 3L +.
Custom fabrication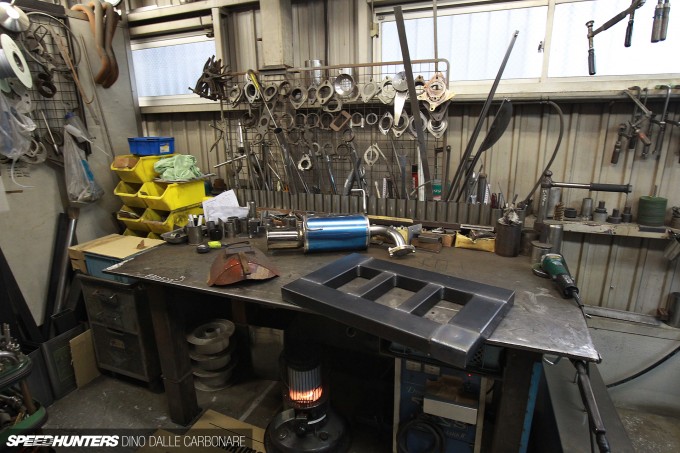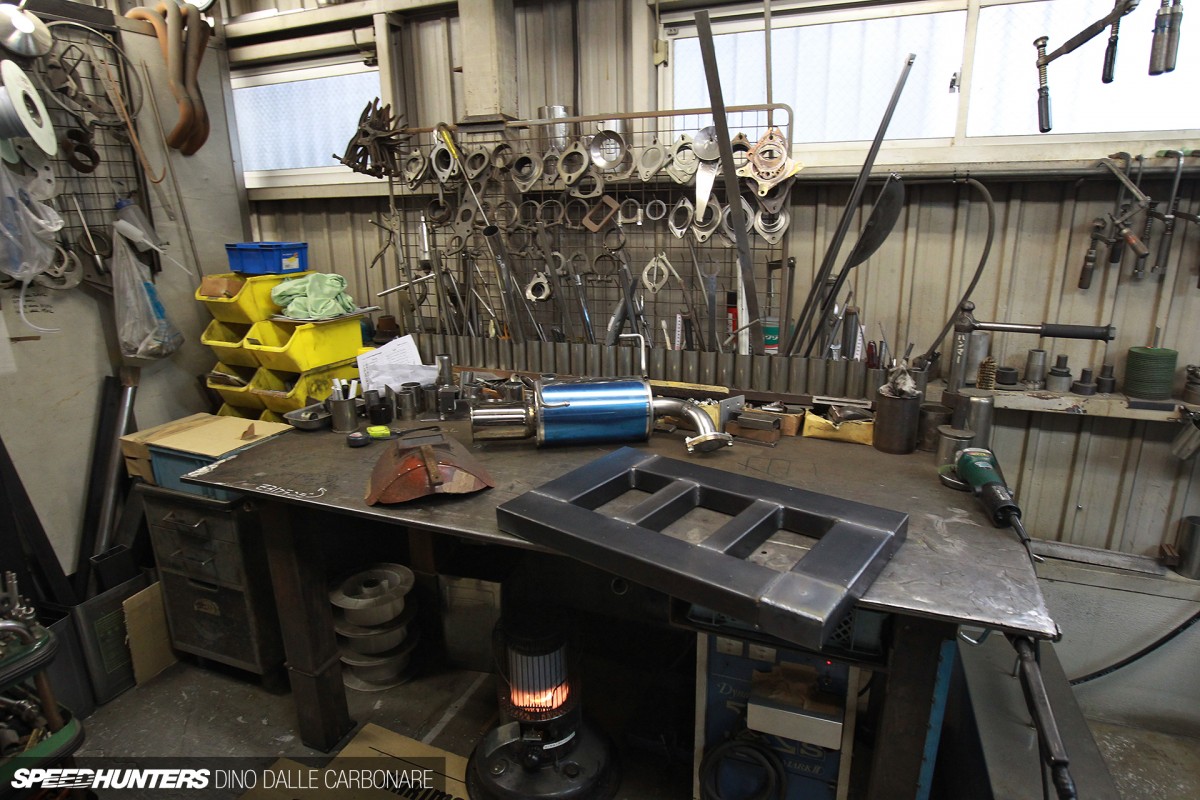 At the back of the workshop is where all the Kakimoto exhausts are hand fabricated. One man takes care of all jobs, all done right here on this work bench.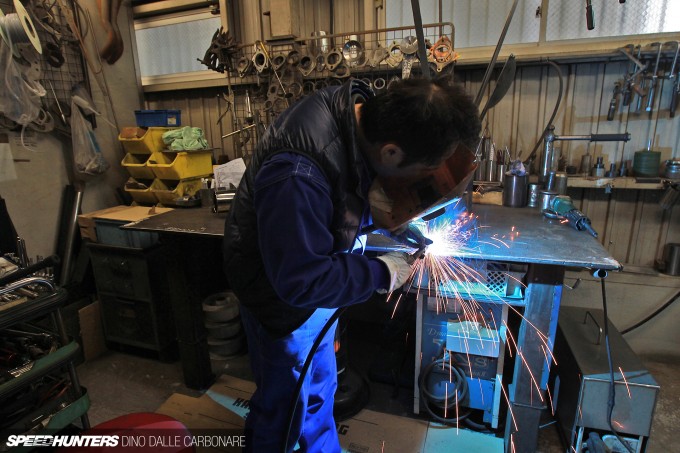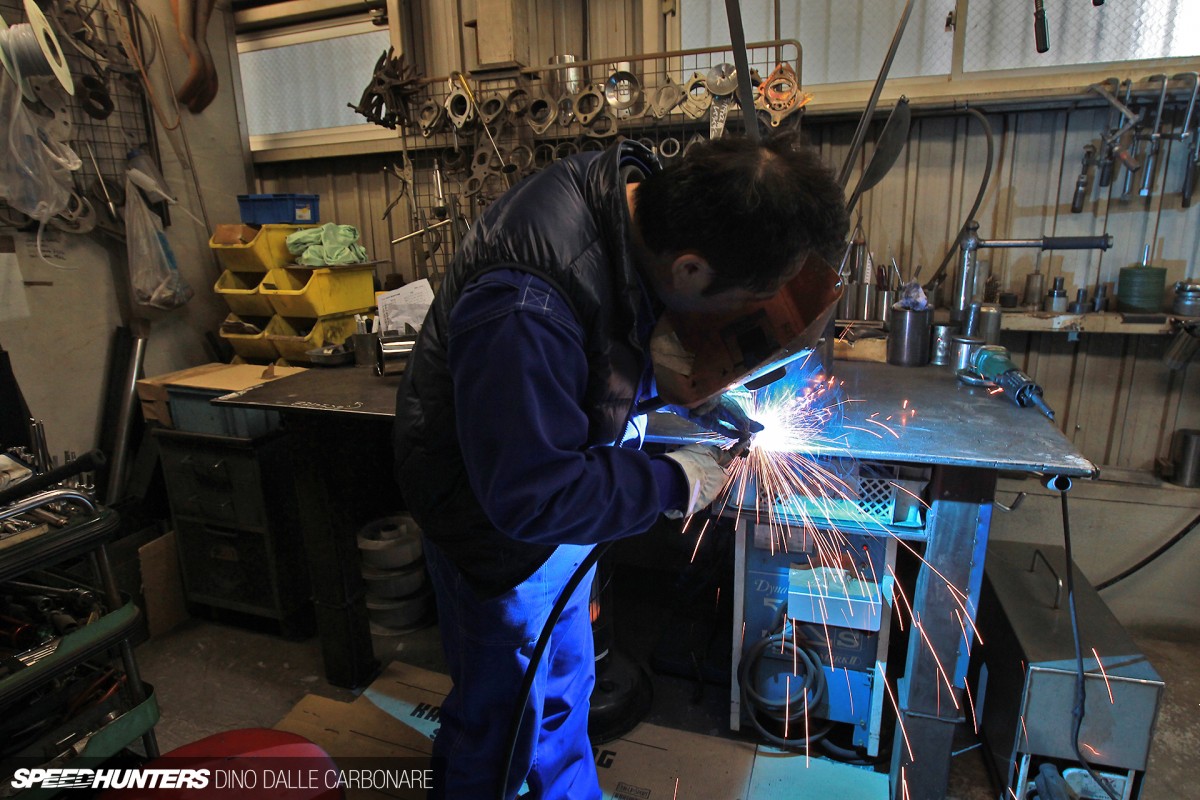 As I was there, he was putting the finishing touches to a custom-order rear silencer section.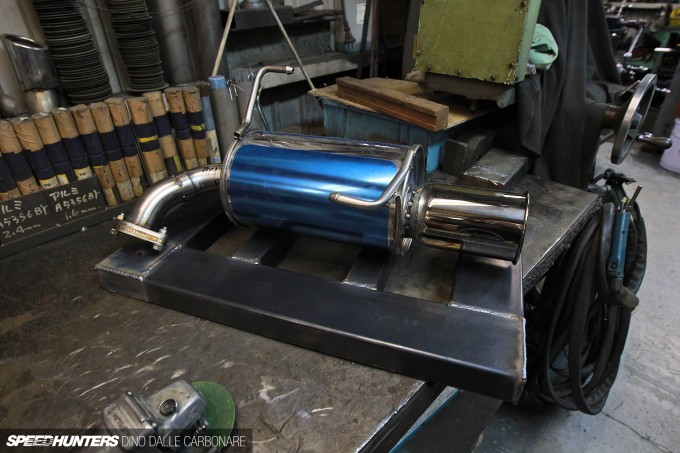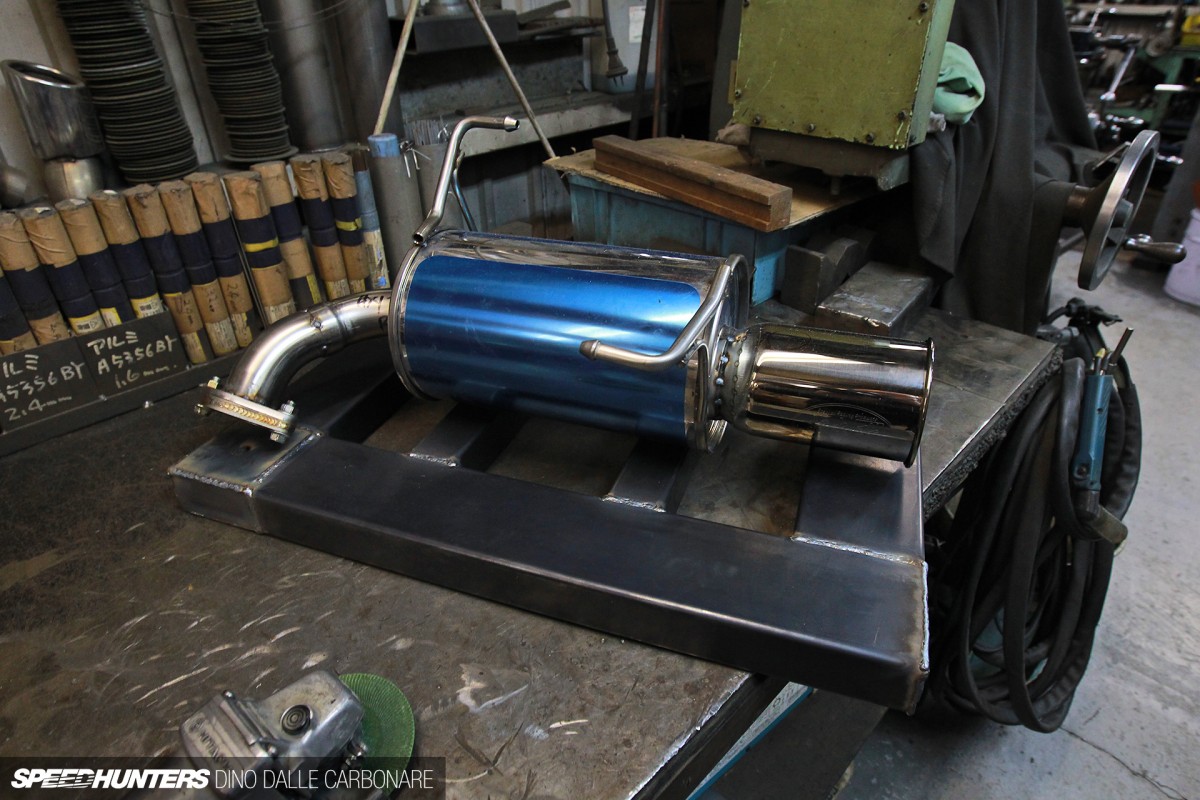 Jigs are either modified or fabricated in order to be used for one-off orders. There you go – job done!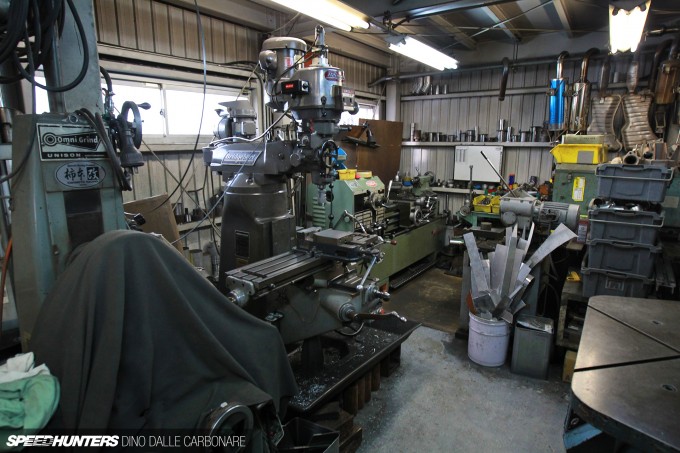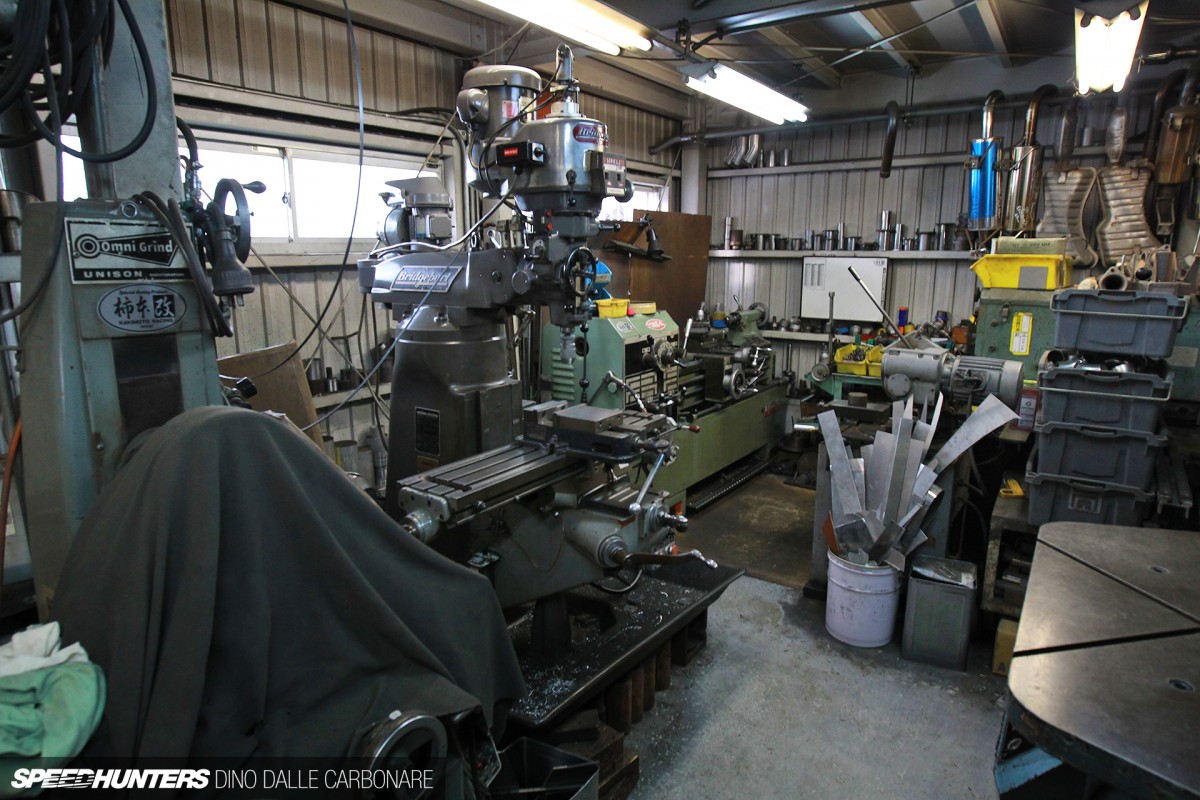 A little machine shop offers all the tools Kakimoto needs to keep all work in-house, and that includes custom machined parts for their own race cars or anything else a customer may require.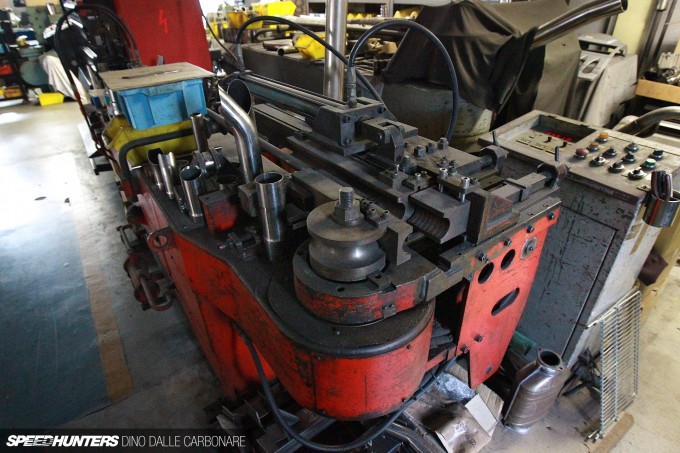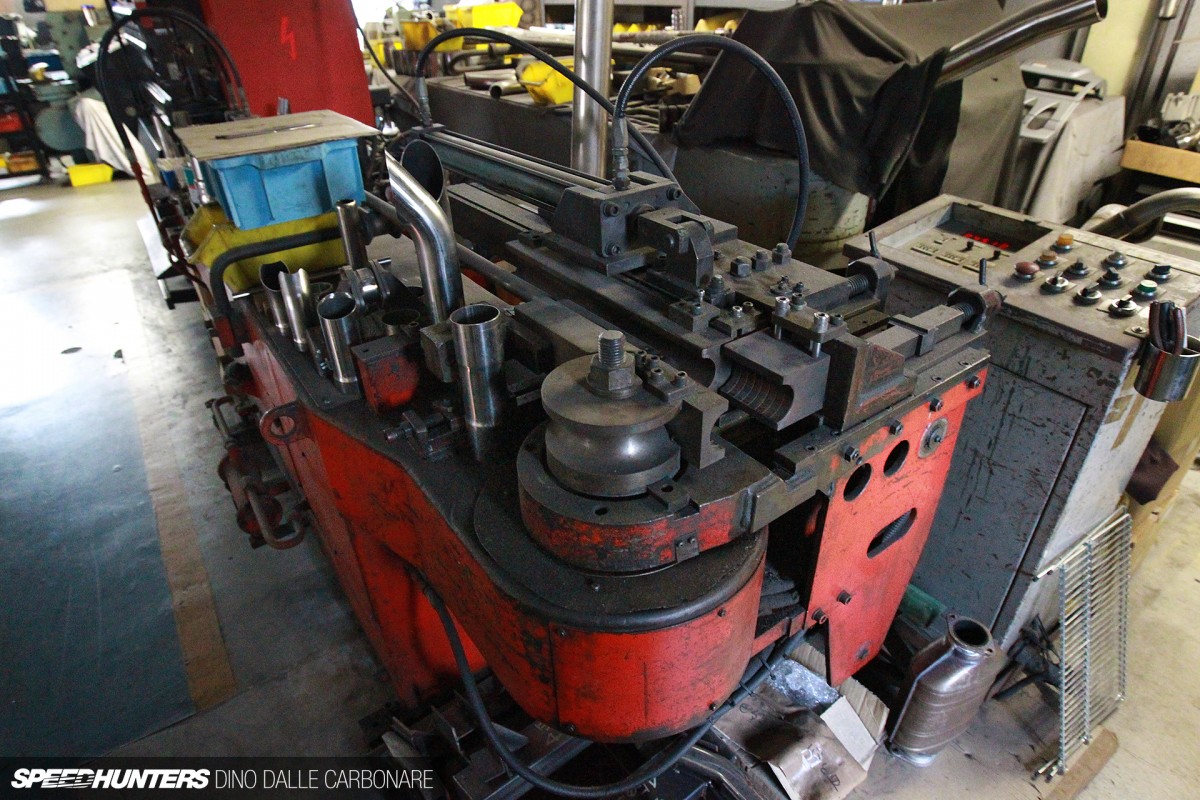 Of course the most used machine of them all is the mandrel pipe bender which sees lots of action day in and day out!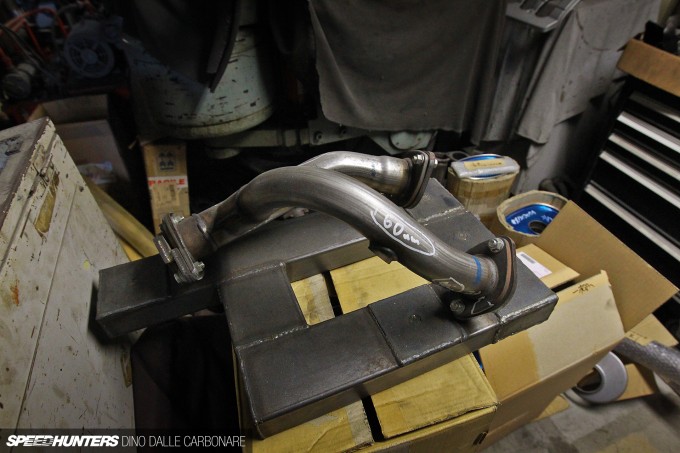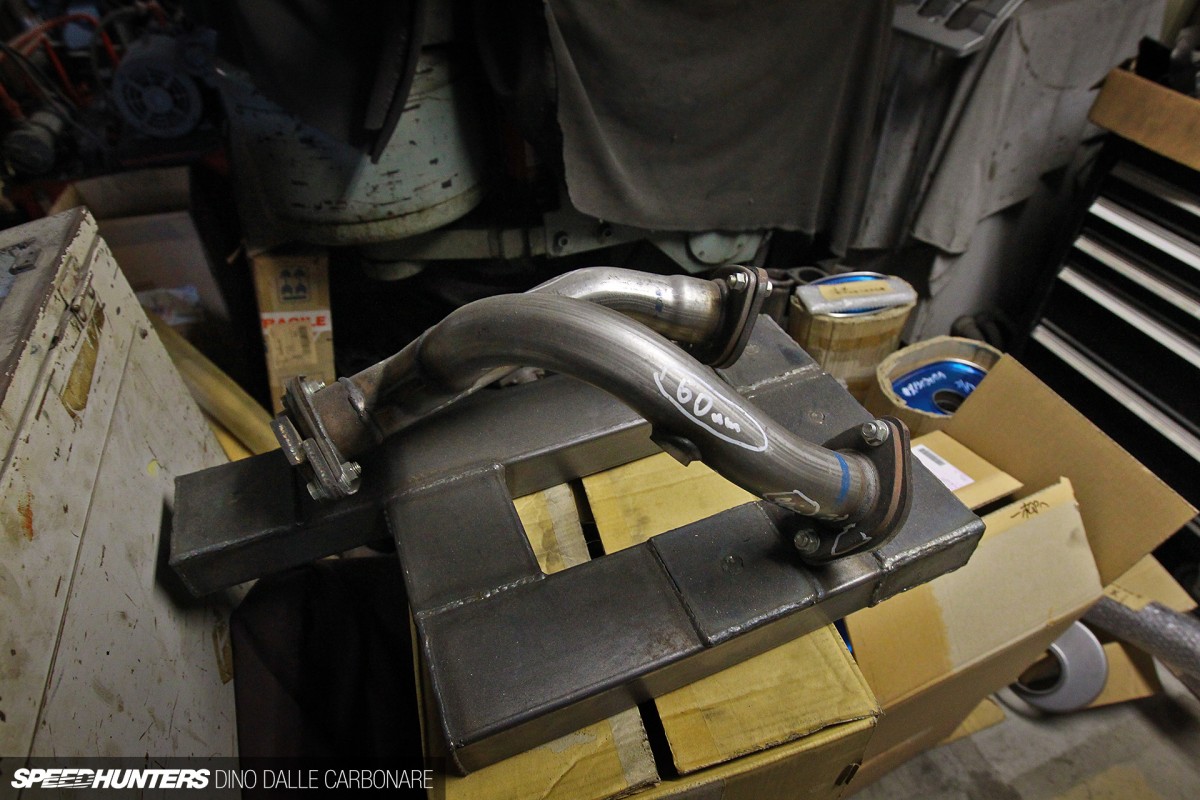 I spotted another custom job that was being fabricated on the day, a 60mm Y-section pipe bolted down in place onto a custom jig to make sure everything lines up correctly before the welds are laid down.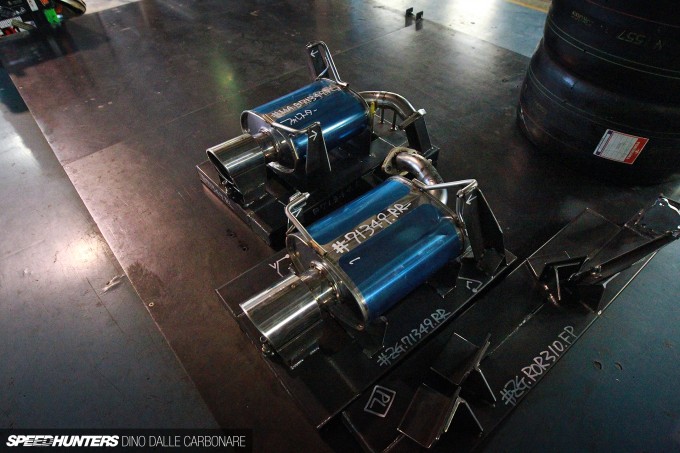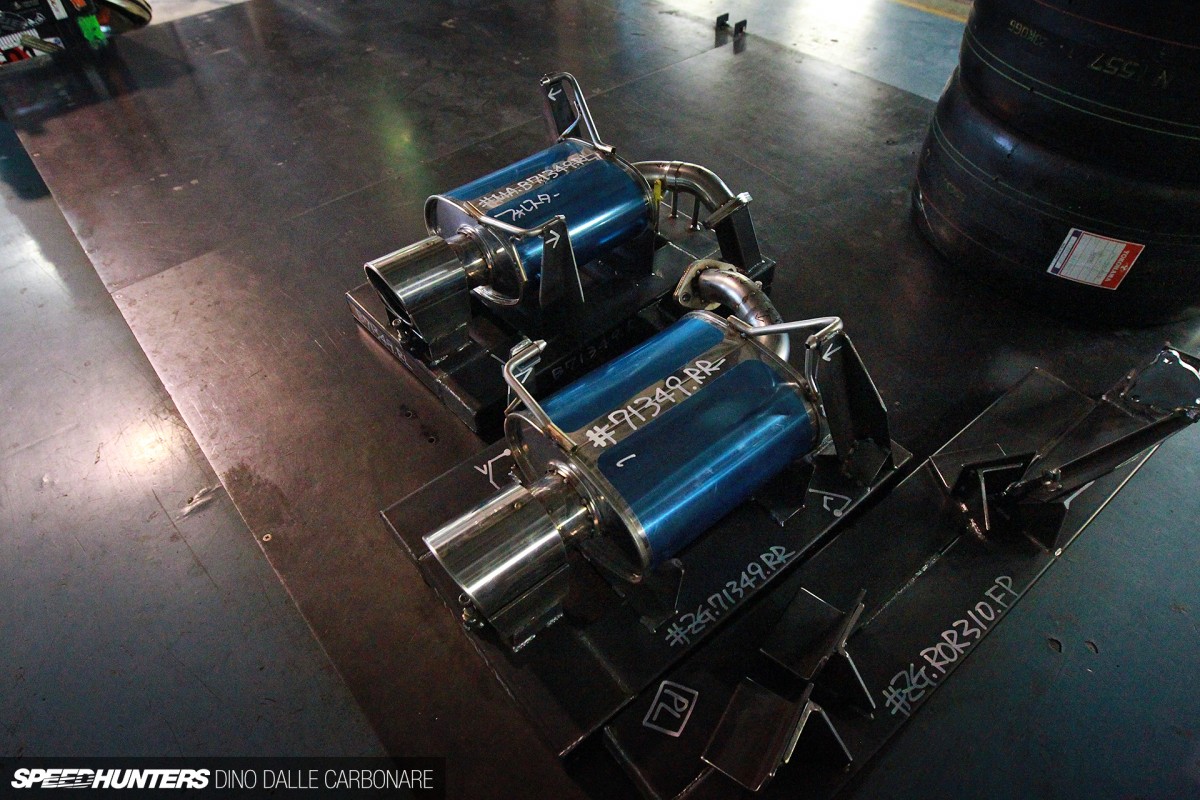 These two silencers with slant-cut tips were being pepped for a Subaru Forester STI. These might actually look pretty good on my Legacy!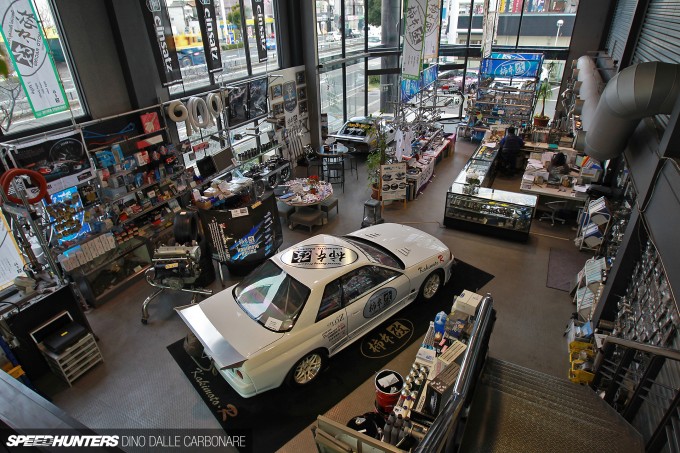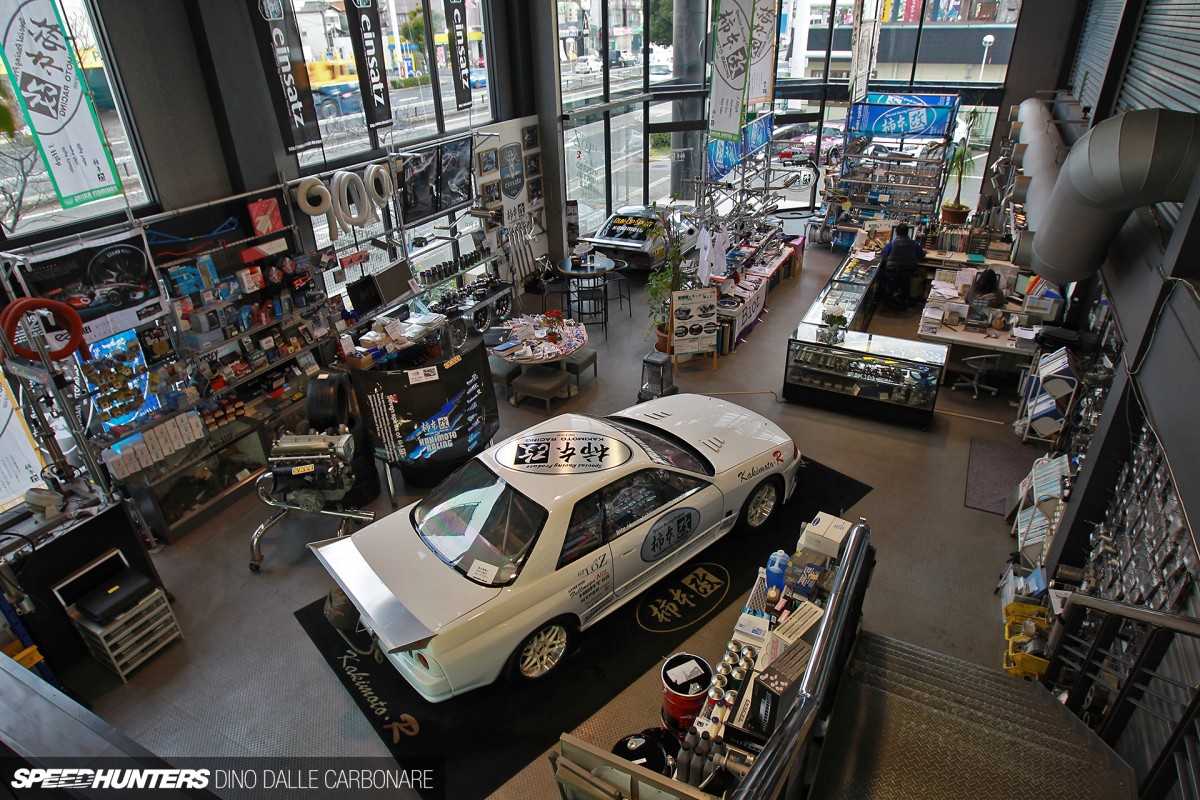 I hope you've enjoyed this little look at one of the most respected names in the Japanese aftermarket; one that has always understood that there will always be a need for custom, one-off work.
Dino Dalle Carbonare
Instagram: speedhunters_dino
dino@speedhunters.com