Speedhunting can be a strange beast sometimes. There are occasions where we catch wind of an incredible vehicle or shop via word of mouth or web link, and then pursue it tirelessly. We put out countless social media messages, emails and phone calls, always looking for new and exciting content around the world. Then there are the rare times when stuff just happens to fall right into our laps. That's the case with the Chevrolet Silverado pickup I'm about to show you.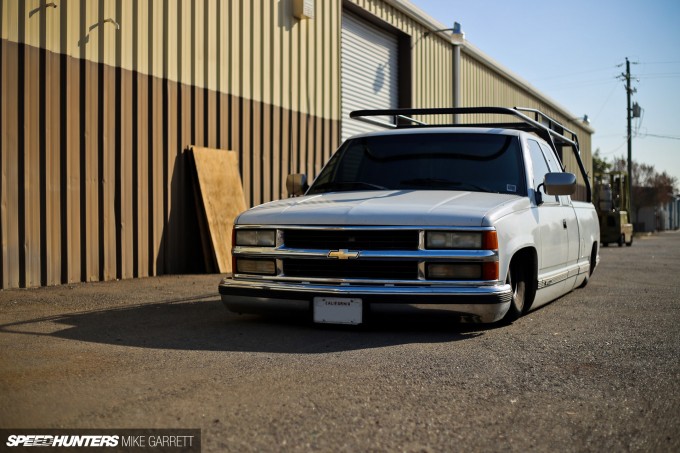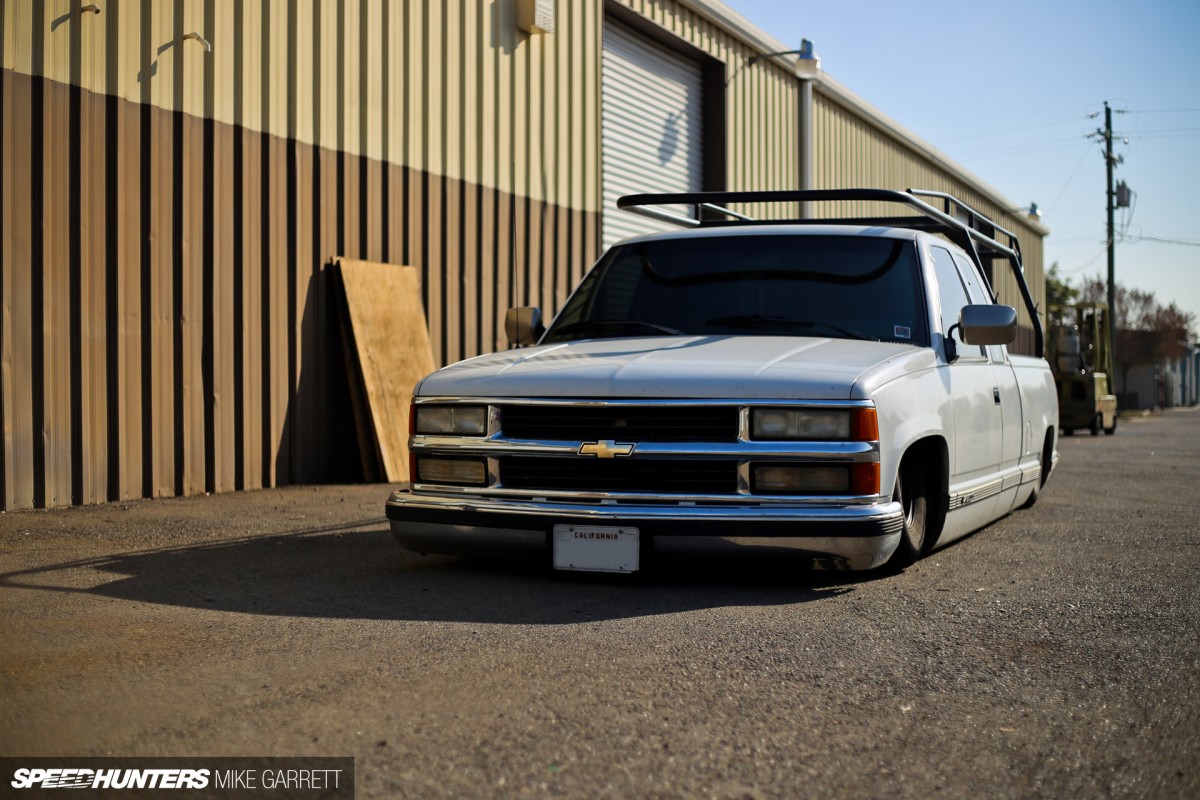 The story begins one night a few months ago when I went to grab my mail from the neighborhood post box. From the corner of my eye in the darkness, I saw a very unusual looking shape parked in front one of the nearby houses. It was an early '90s Chevrolet pickup with a work rack – the sort of vehicle that's a favorite among small businesses and working men. The strange thing is that this truck was low. In fact, it was literally sitting on the ground.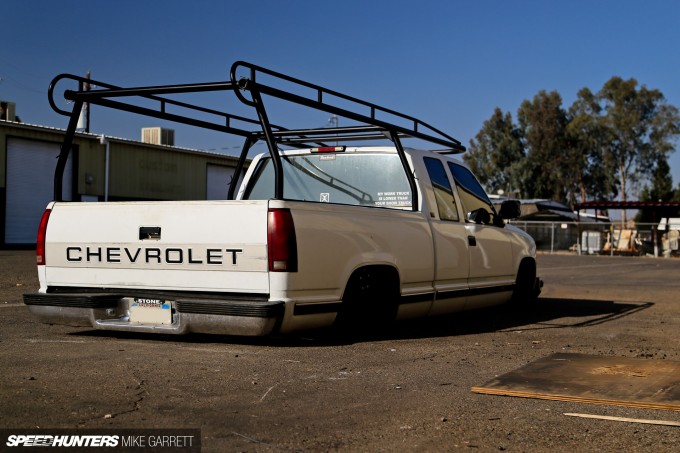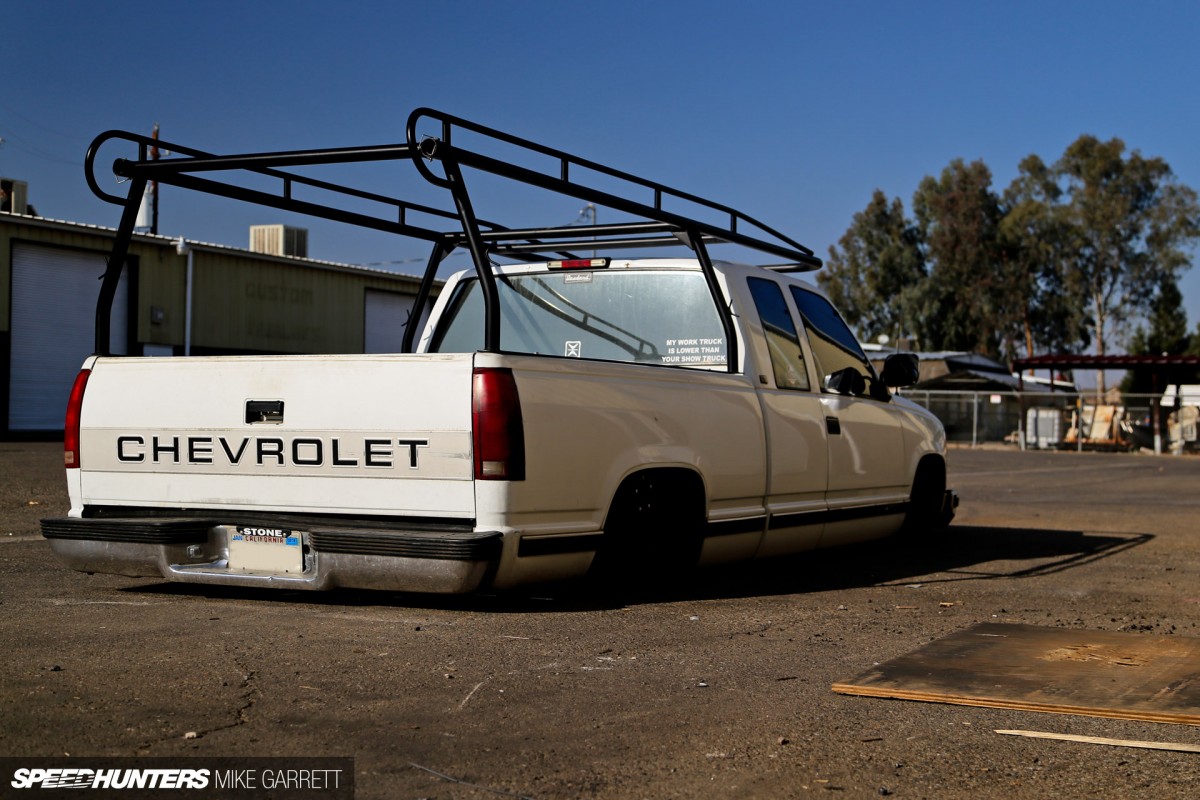 I wasn't quite sure what I was looking at – but I liked it. I pulled out my phone and snapped a photo, and almost forgot to grab the mail before walking back home. I immediately uploaded the photo to Instagram, saying "Check out what I found down the street". Within minutes, one of my followers told me that the truck belonged to Stone Fab, a custom shop right here in Central California.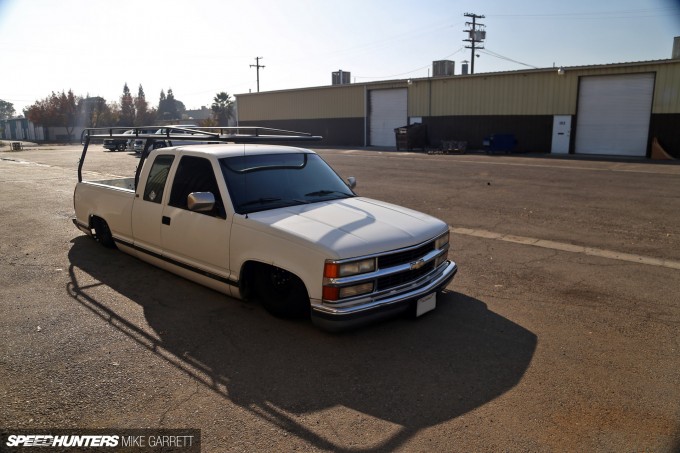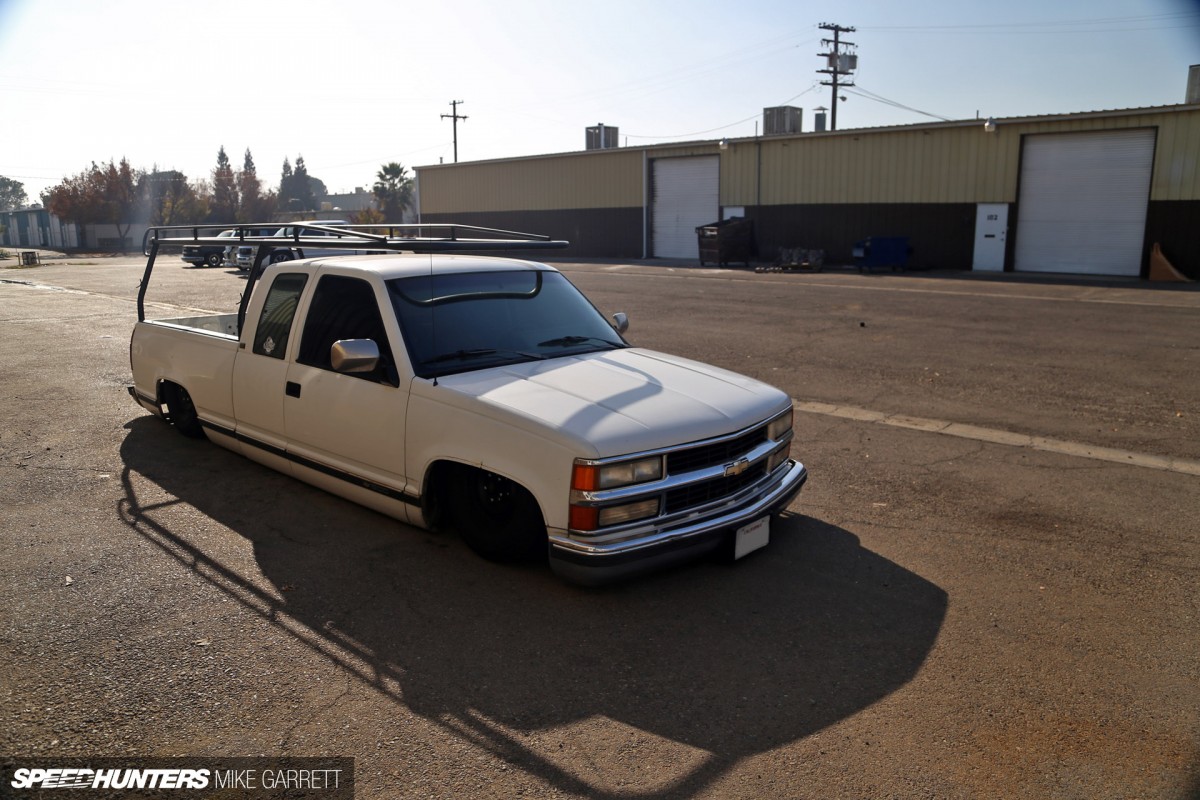 Shortly after, I contacted the owner of the shop, Jacob Stone, and made arrangements to have a closer look. When that happened recently, I ended up discovering a whole bunch of cool stuff that I'll be sharing in a shop visit story soon. For now though, I just wanted to spotlight the amazing truck that caught my eye in the first place.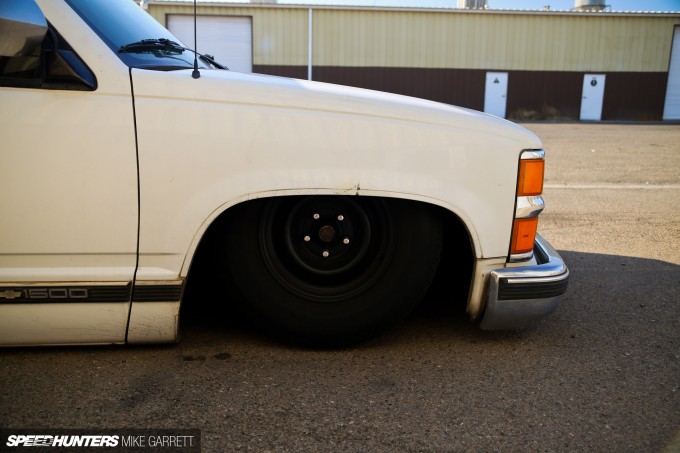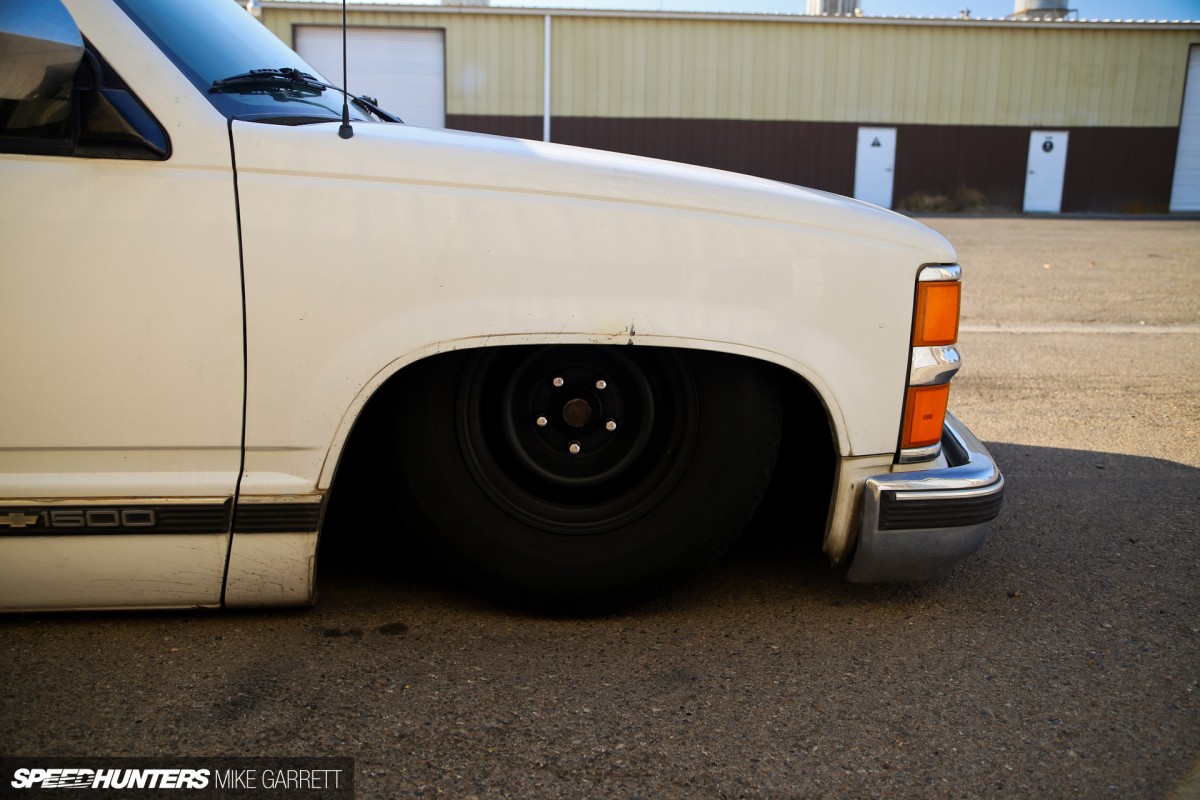 As we've seen at SEMA and other events, customized pickup trucks usually feature flashy paintjobs, big wheels and liberal use of billet aluminum. Not so in this case. Aside from its stance, this truck is as blue collar as it gets. For example, the wheels are bare steel with stock black wall tires. The body is 100 percent original and shows plenty of wear.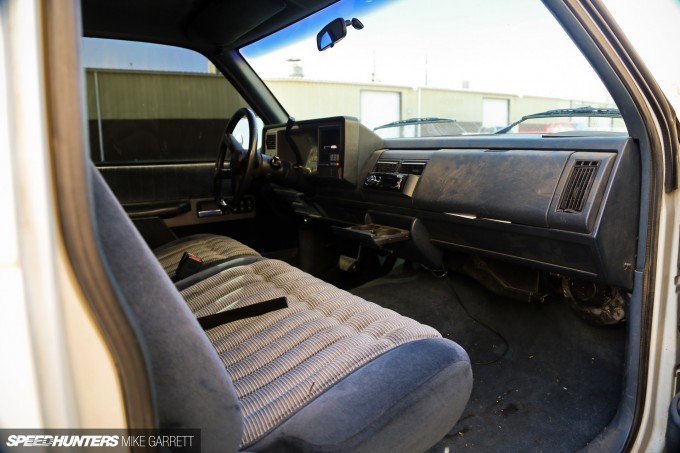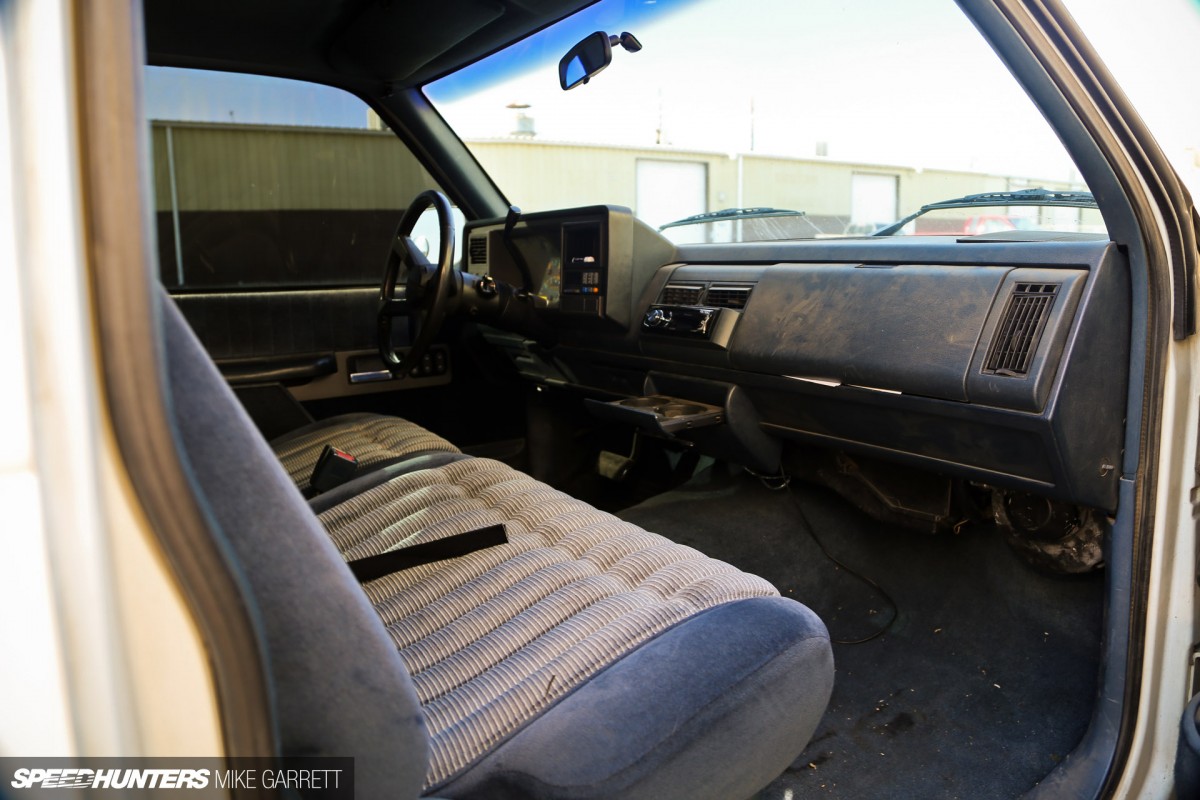 The same goes for the interior. There's not an inch of billet to be found in here.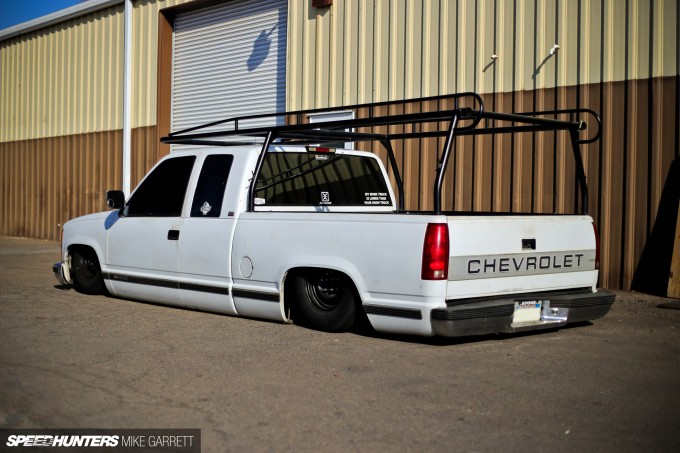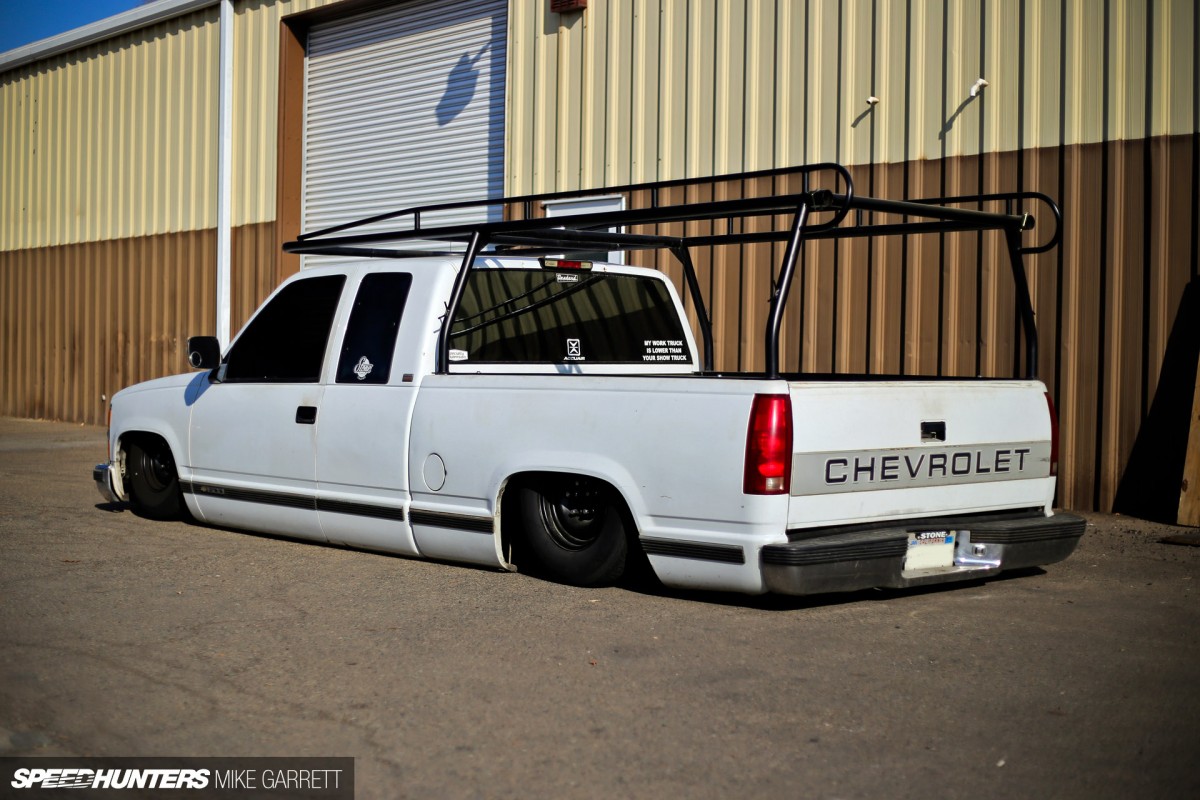 But beneath the working grade exterior is a chassis that's seen a lot of massaging from Jacob's talented hands. Along with the expected air ride set-up, the chassis has also been altered with one of Stone Fab's signature body drops, which allows the truck to sink all the way to the deck. If anything, the restraint used everywhere else only makes the chassis and suspension work that much more impressive. Less is more here.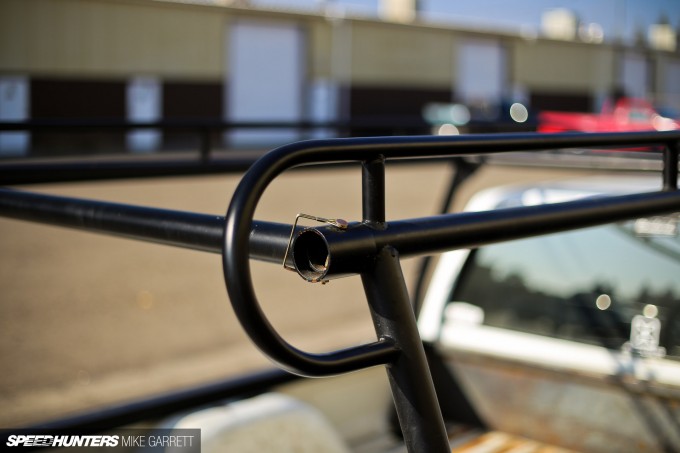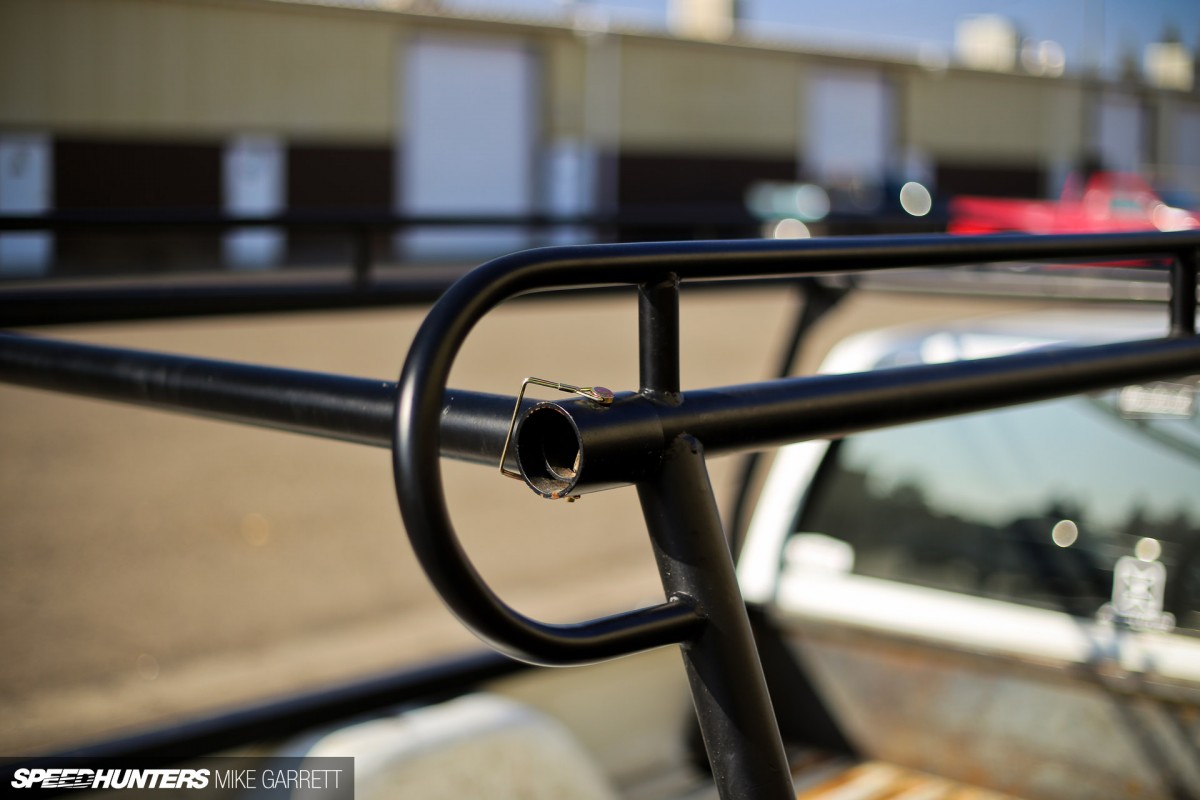 Jacob doesn't just call it a 'work truck' to be funny either. The Chevy serves as the primary shop vehicle and also as his daily driver. The rack gets regular use hauling huge pieces of metal and also transports completed chassis for customer projects.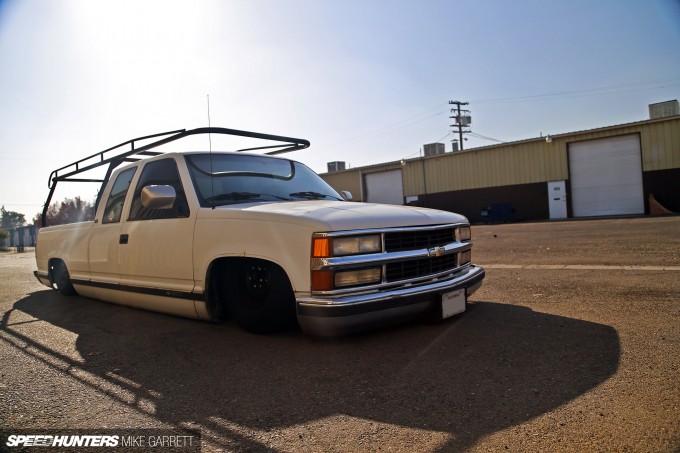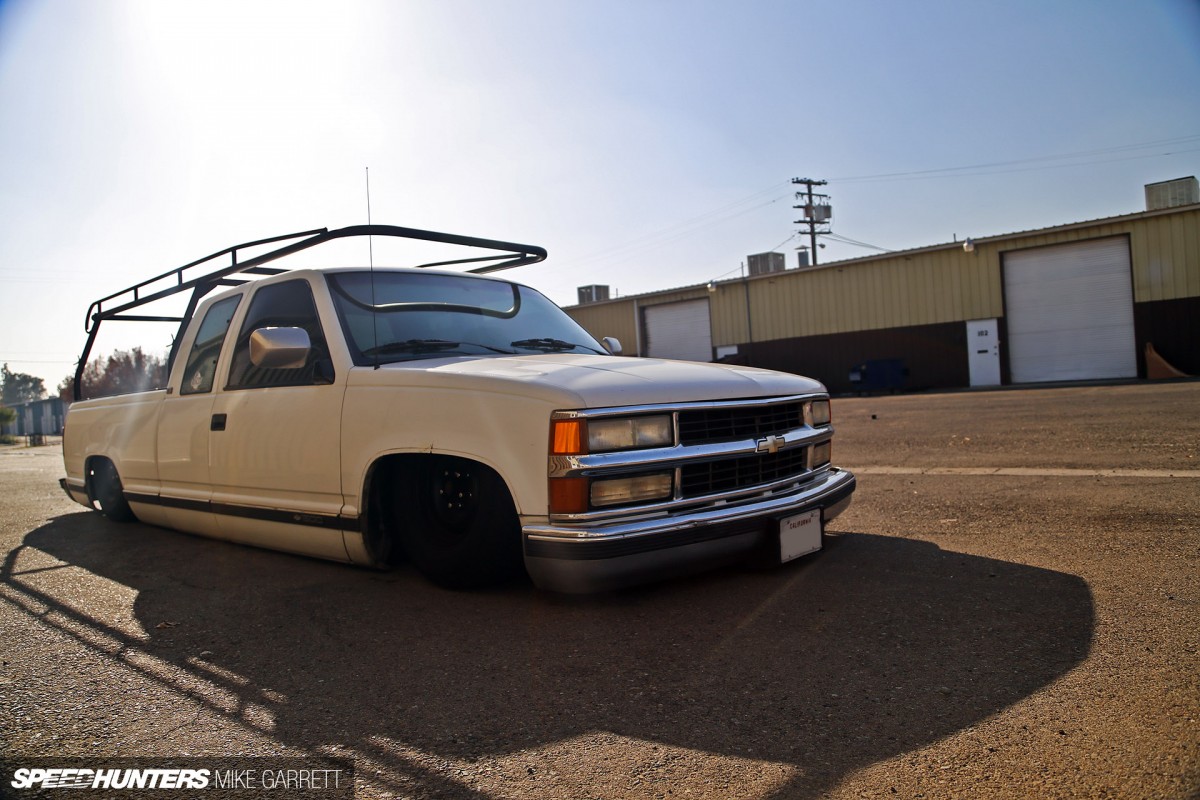 Perhaps not surprisingly, Jacob says his Silverado has given more exposure for his shop than any traditional show vehicle would have. The idea certainly worked on me, as this is one of the coolest custom vehicles I've seen in a long time – on my block or anywhere else.
Stay tuned for more from my visit to Stone Fab.