Minitruckin' is alive and well
I've been to a ton of car shows this year, more than any other year of my life in fact. All of them have been in another state, which meant travelling by air or car, or even slower – pulling a trailer with a car strapped to it. So when I saw Severed in the Southwest approaching on the calendar I got a warm fuzzy feeling: that feeling of familiarity and comfort. Instead of staying at friend's houses and navigating new venues, this time I knew exactly where I was going and what to expect.
What I didn't know was which car I was going to bring. Severed in the Southwest has been hosted by the Severed Ties car club for fifteen years now, and they have a class for nearly every type of car. I could have brought my kustom Kaiser or my modded ZN6…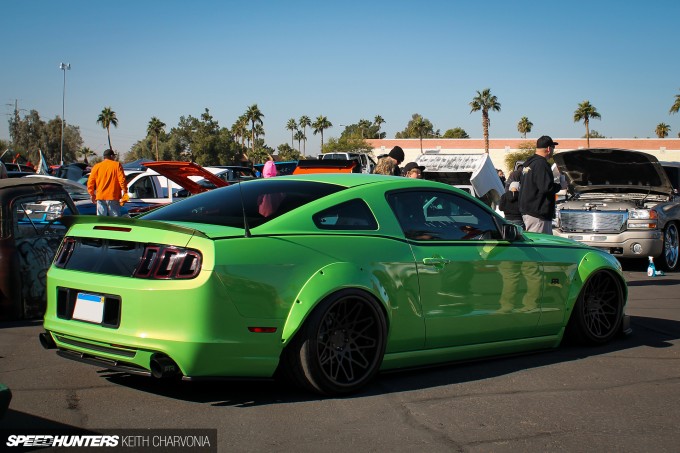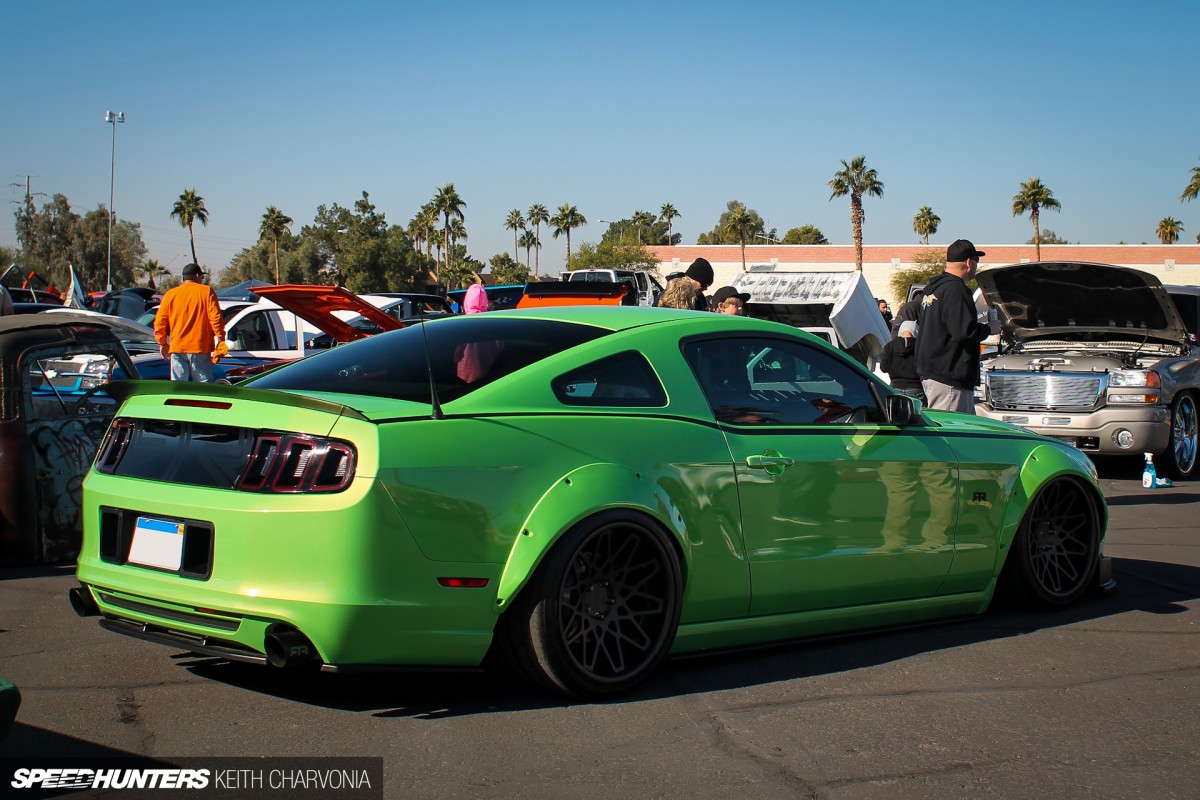 … but I decided to show the Double Down RTR. After all, I can show my cars once the RTR goes back to Vaughn Gittin, Jr. in a few months.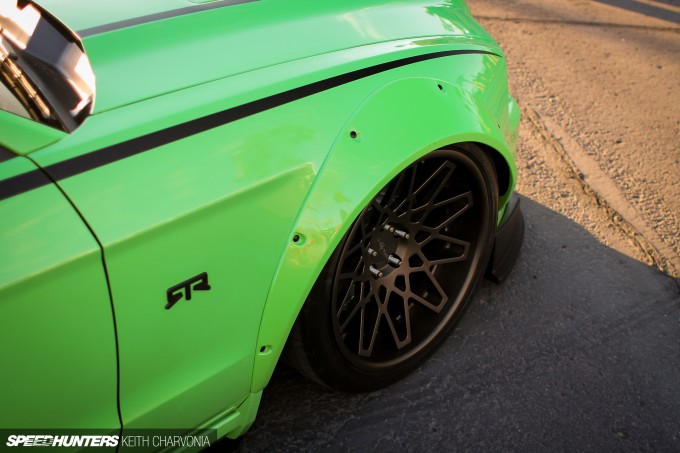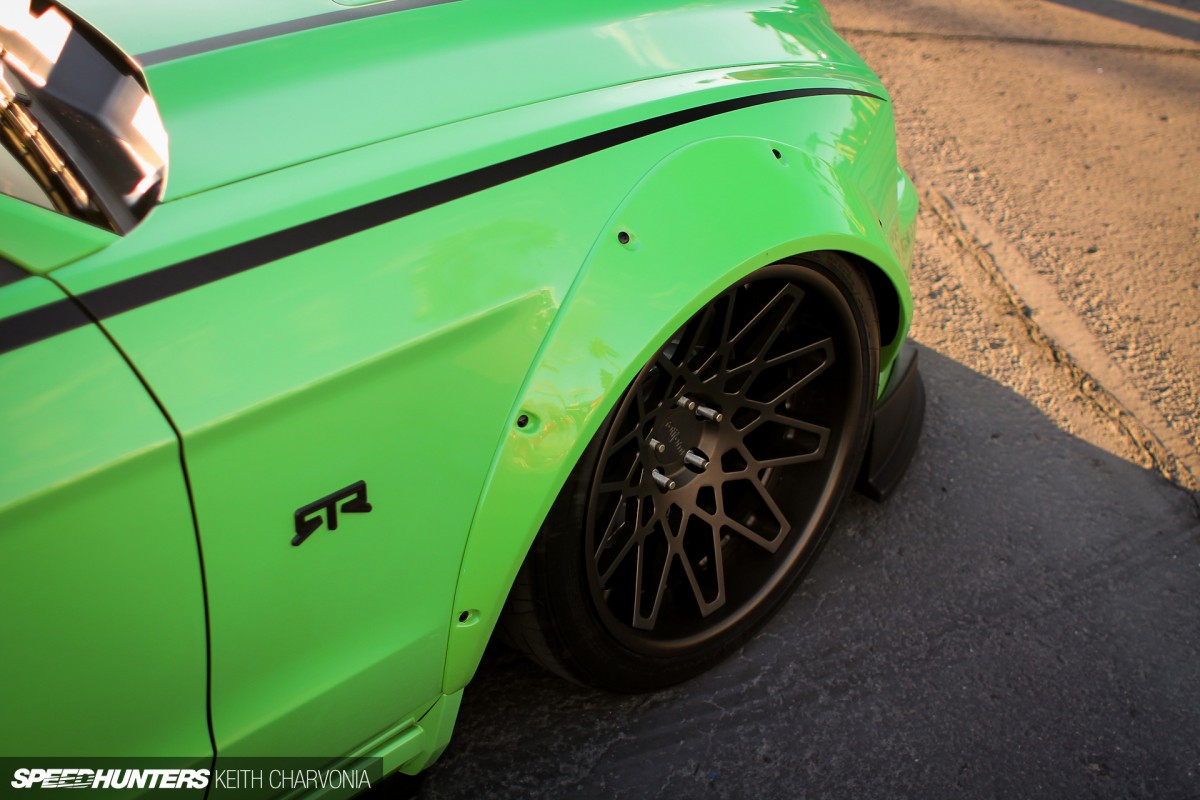 Besides, the RTR is bagged now so I knew it would fit in quite well even being a modern muscle car.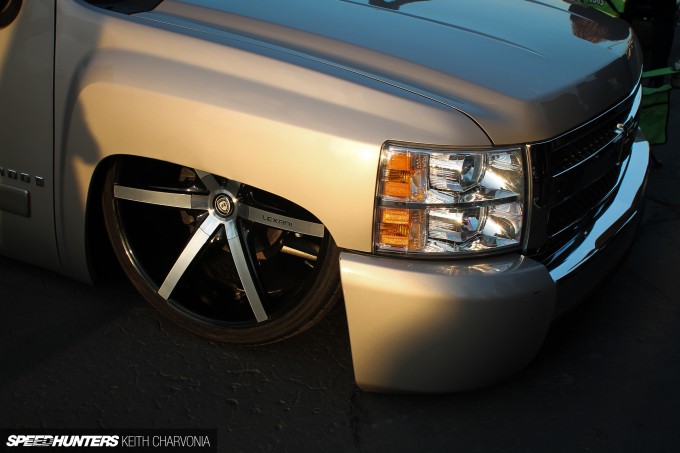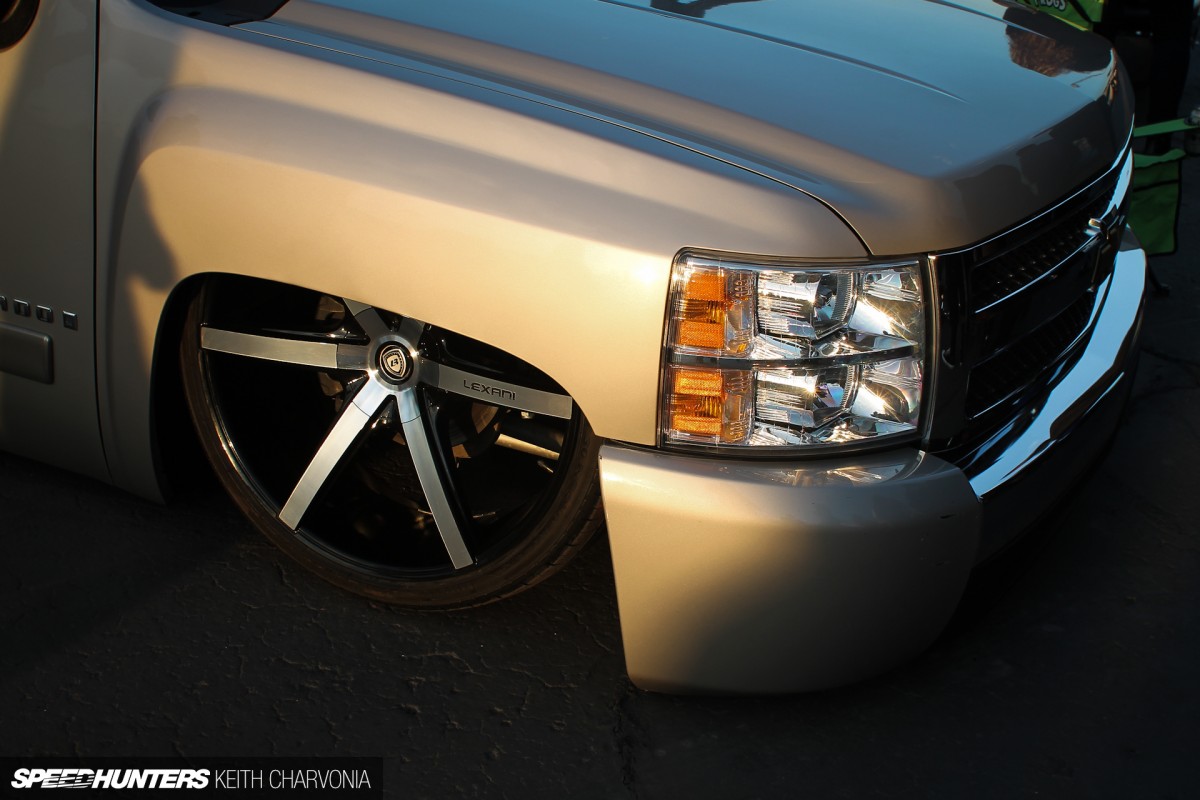 See what I mean? With company like this, anything that's dumped is welcome.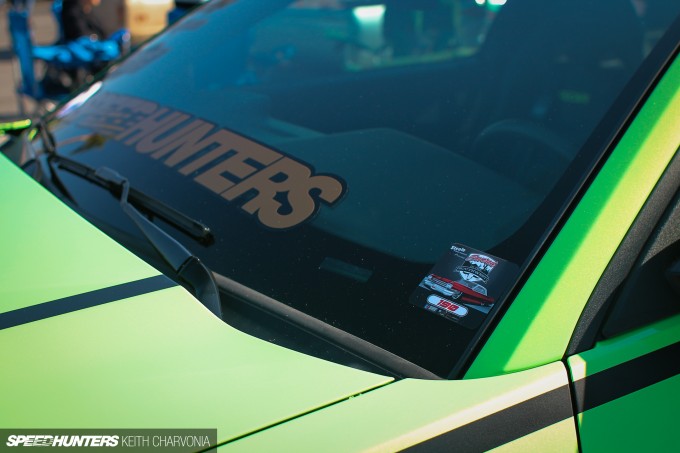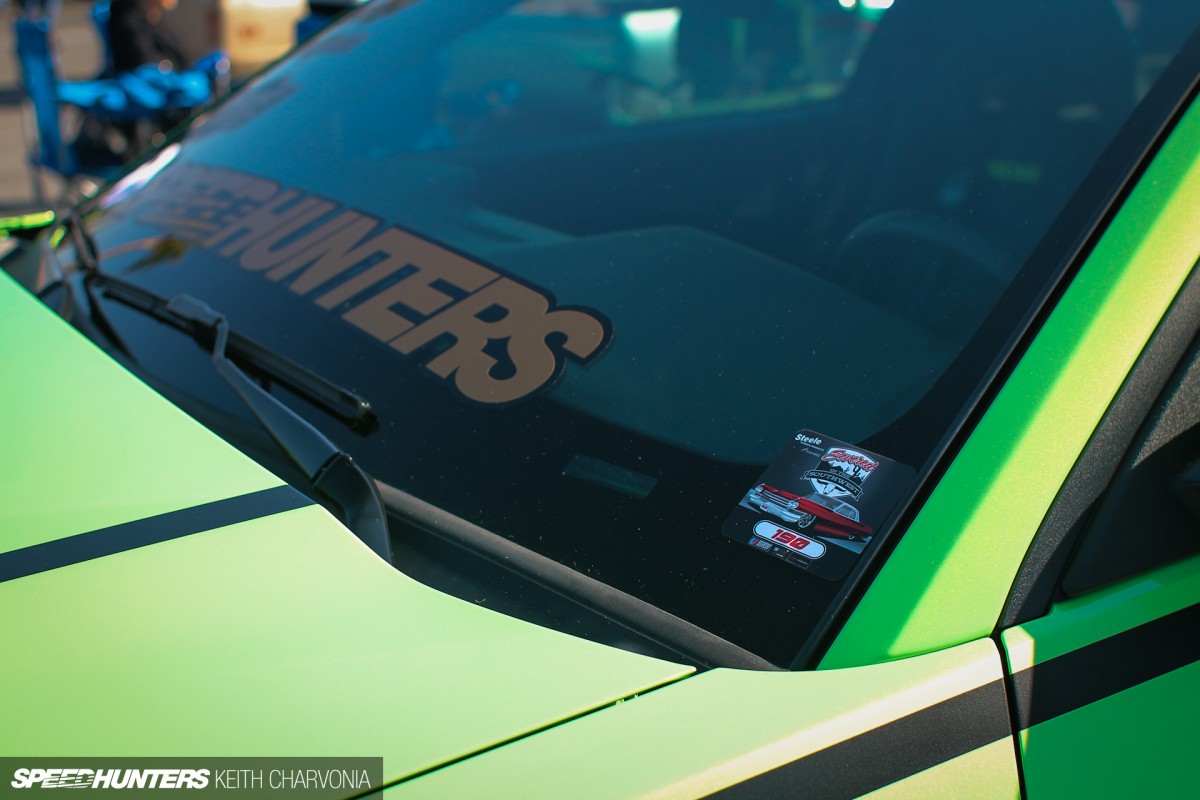 I affixed my Severed in the Southwest decal to the lower corner of the windshield and parked up. I got a car wash on the way, but I can never resist giving any car I show a final polishing before I walk away.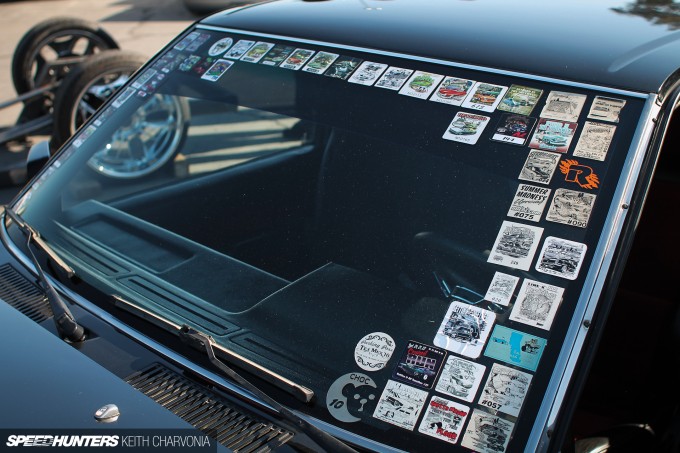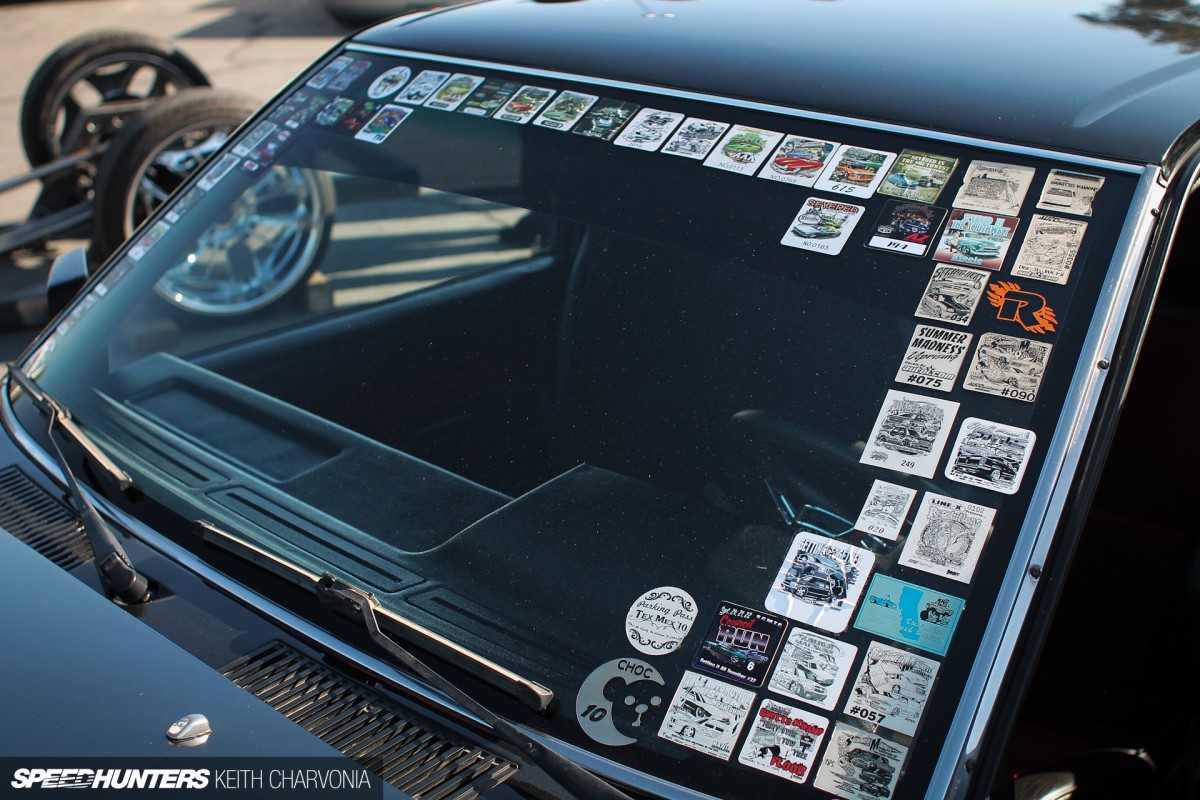 These decals are collected at nearly every truck run or show and have become badges of honor. This Nissan Hardbody has been attending shows and runs for years, probably even decades!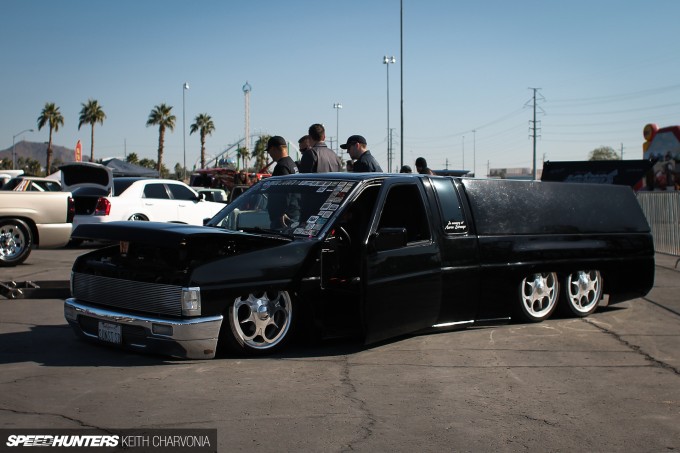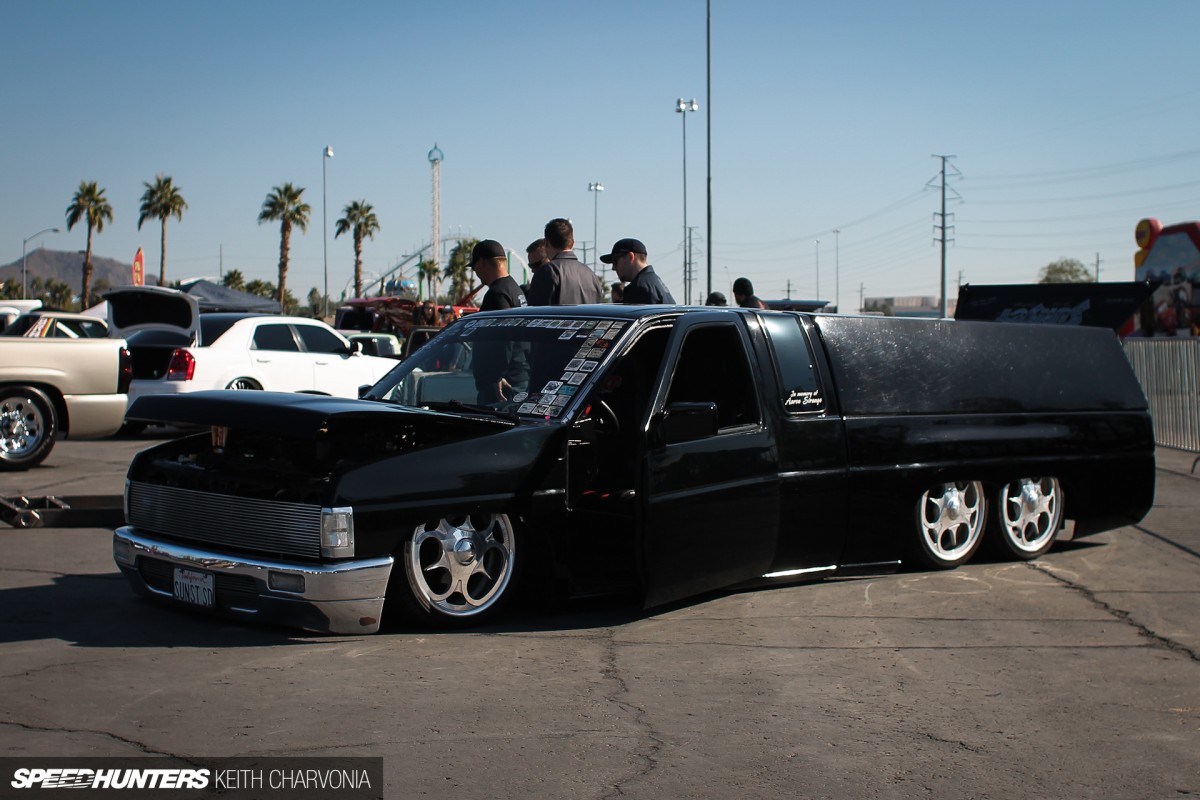 It's actually a really wild, old school minitruck. This may look strange to some of you, but there was a time when tandem axles and billet wheels were mindblowing.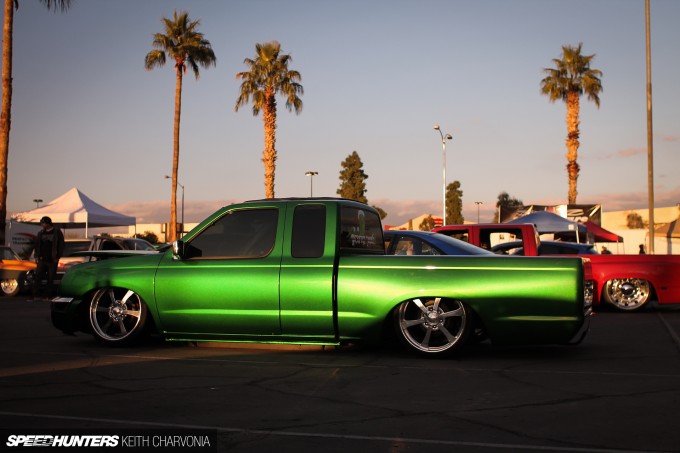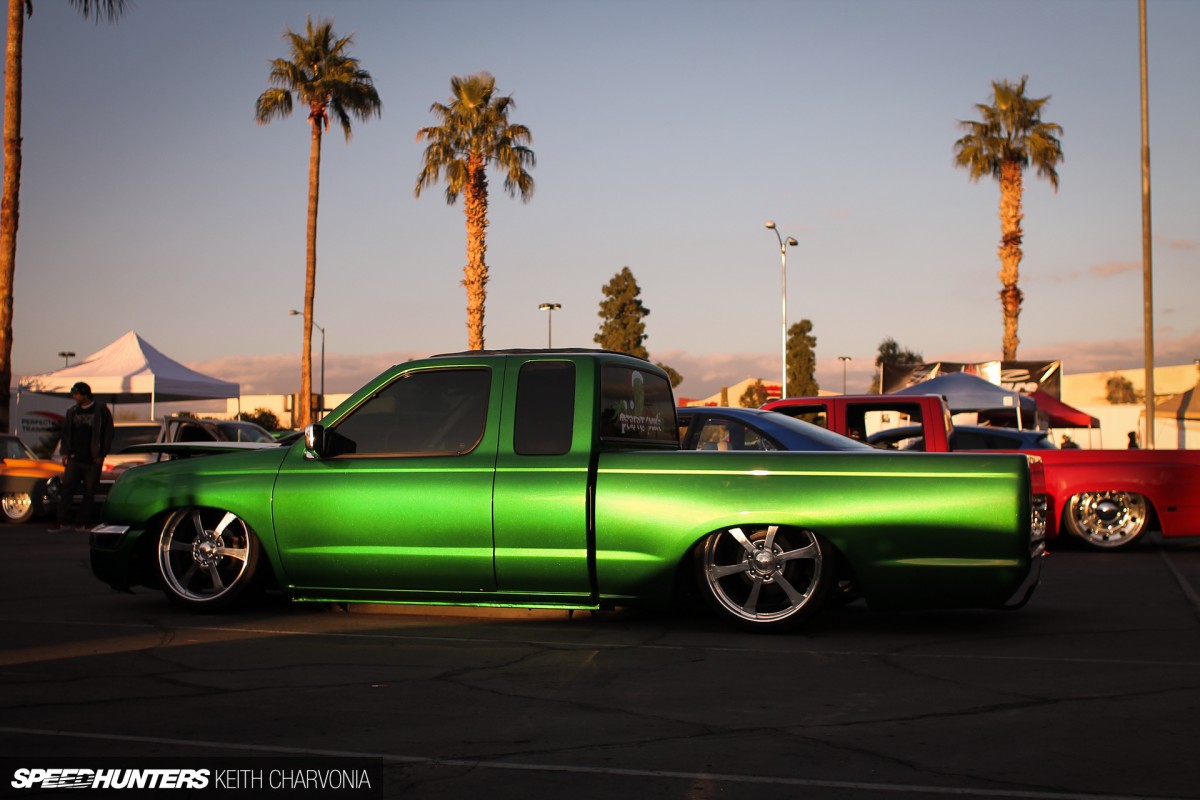 As minitruckin' has progressed the wheels have gotten bigger and the bodies lower to the ground. This Frontier is bagged and laying frame, but notice it's not bodydropped… yet.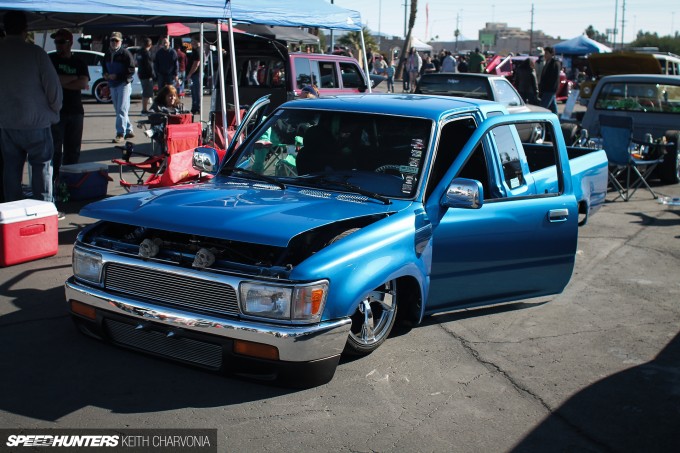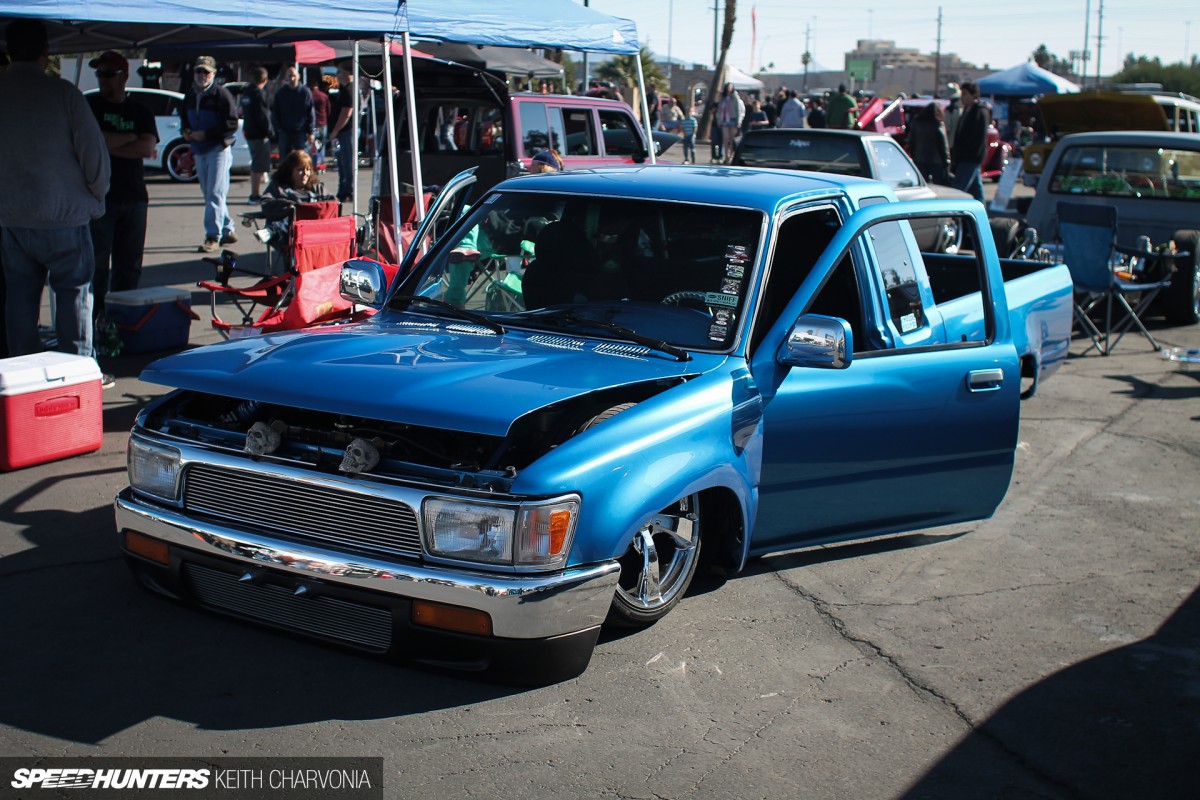 I've been out of this scene for a solid decade, and I was surprised at how many minis were bodydropped now. What used to be the holy grail of modifications has become commonplace.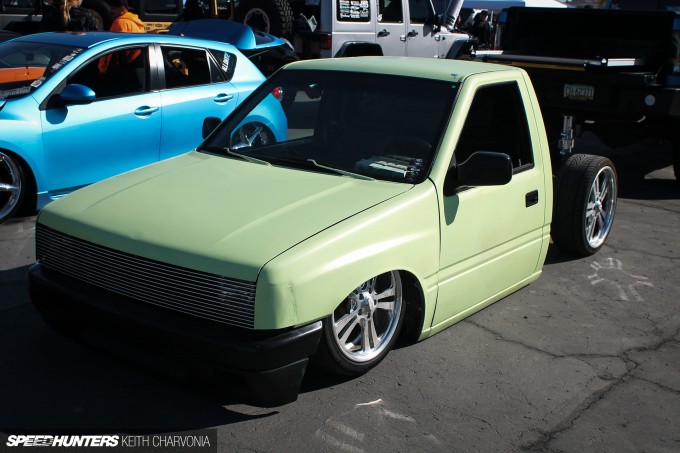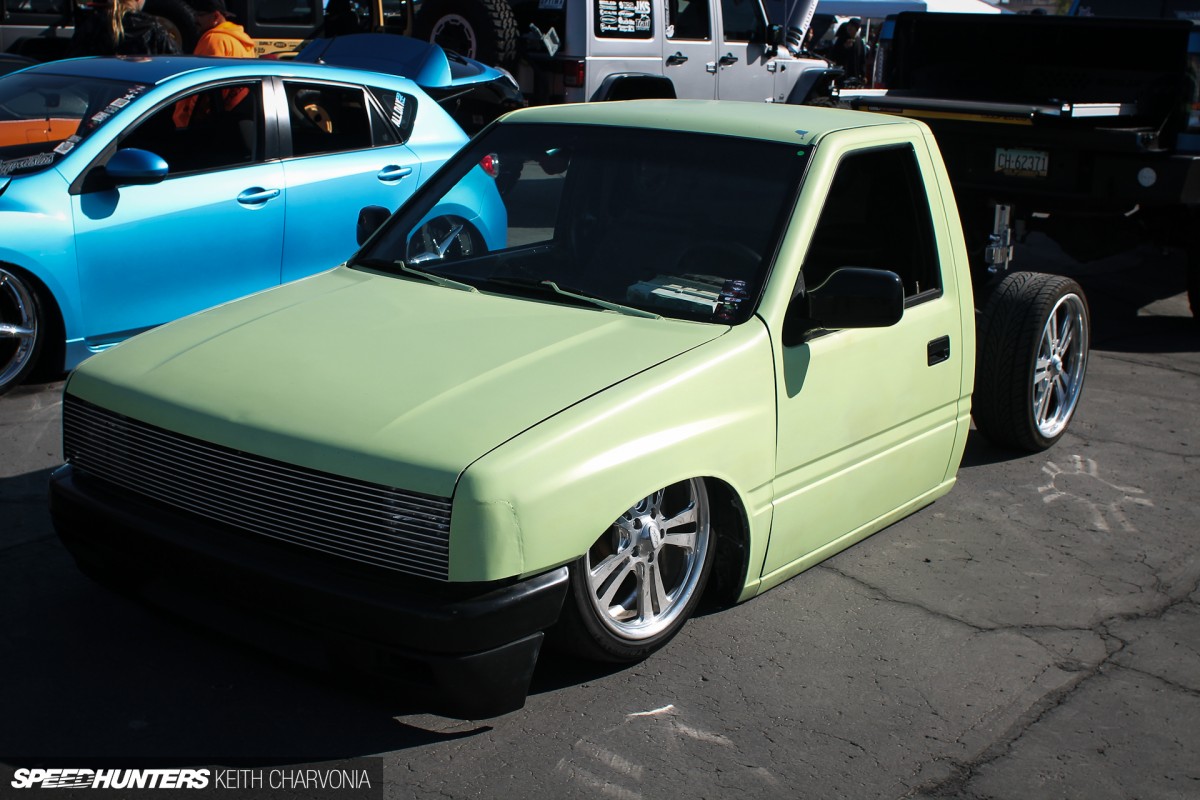 Of course minitruckin' is sometimes synonymous with 'under construction' as almost all of these guys do their own work. I've always wanted an Isuzu mini like this, only with the optional Spacecab and its oversized side glass.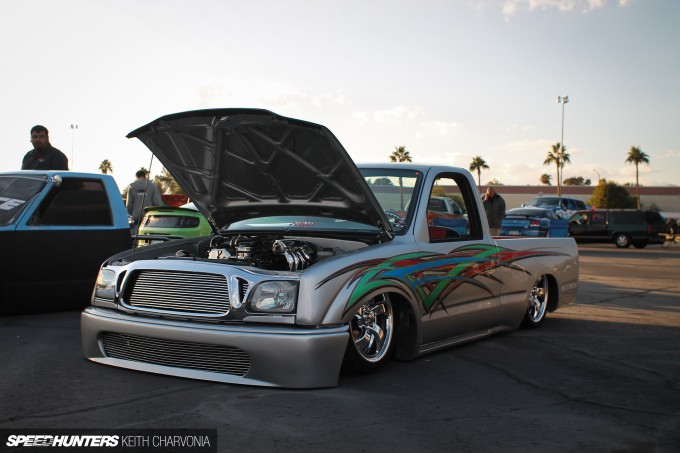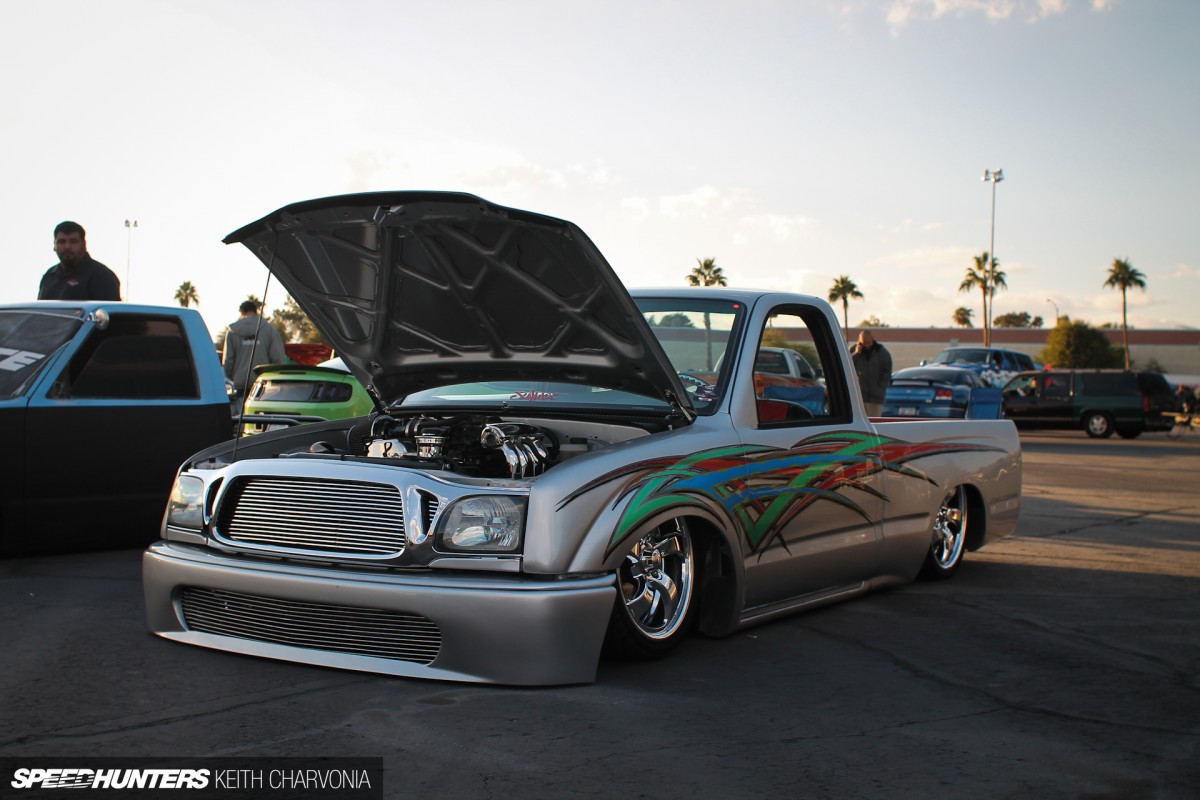 Wild graphics were always prevalent in this scene, with guys competing to see who could cram the most colors into one paint job.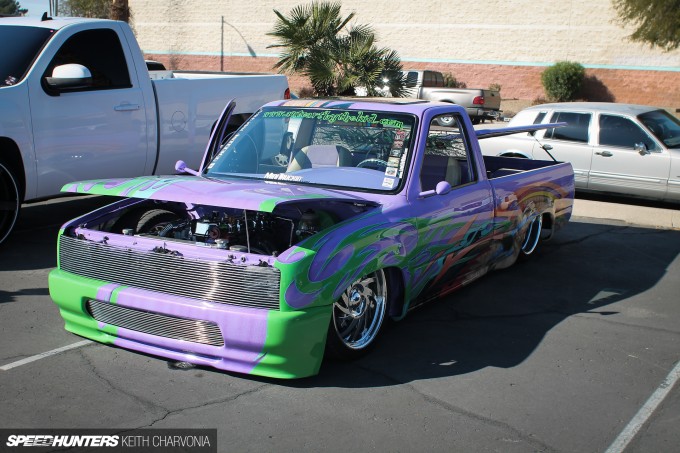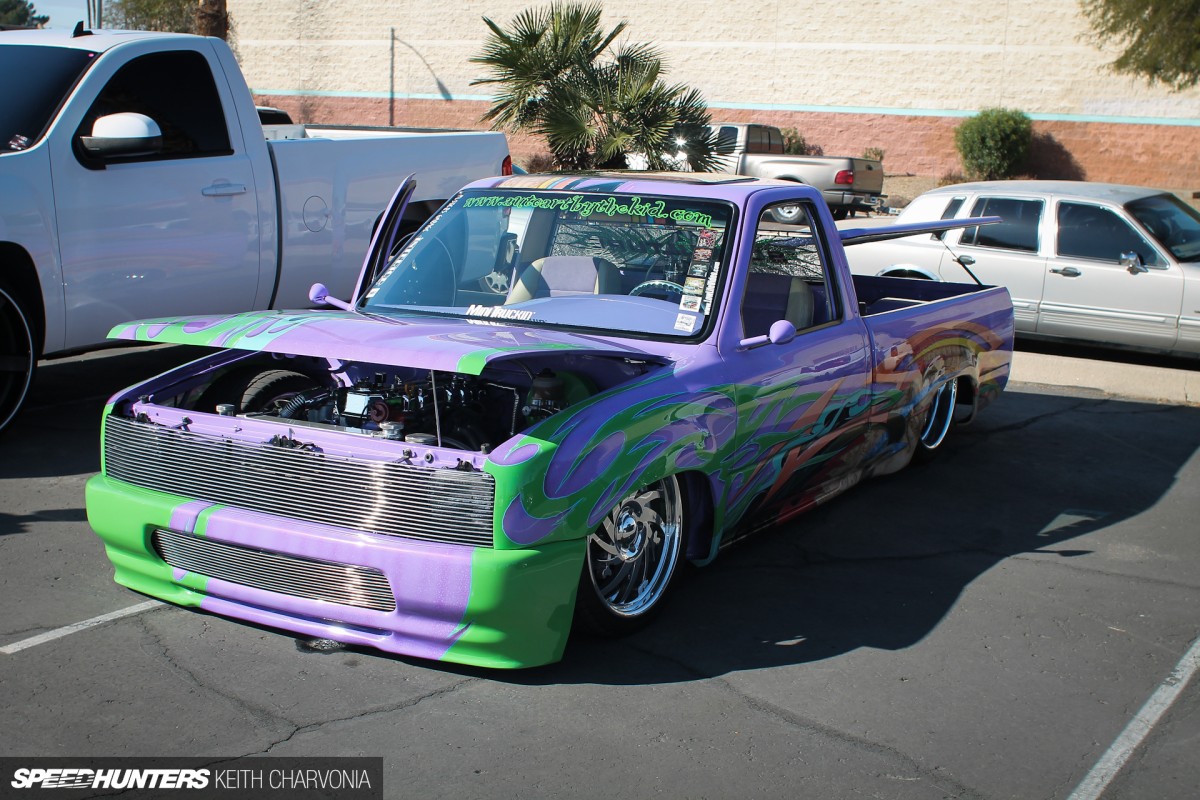 The Time Machine Toyota was built to street rod standards and set the bar for quality and creativity when it debuted some ten years ago.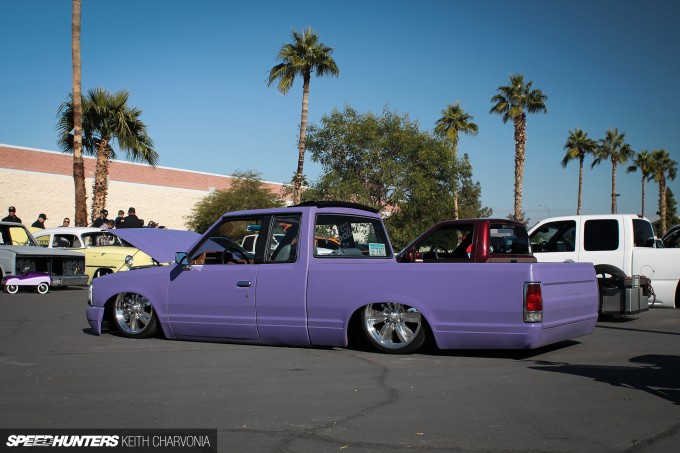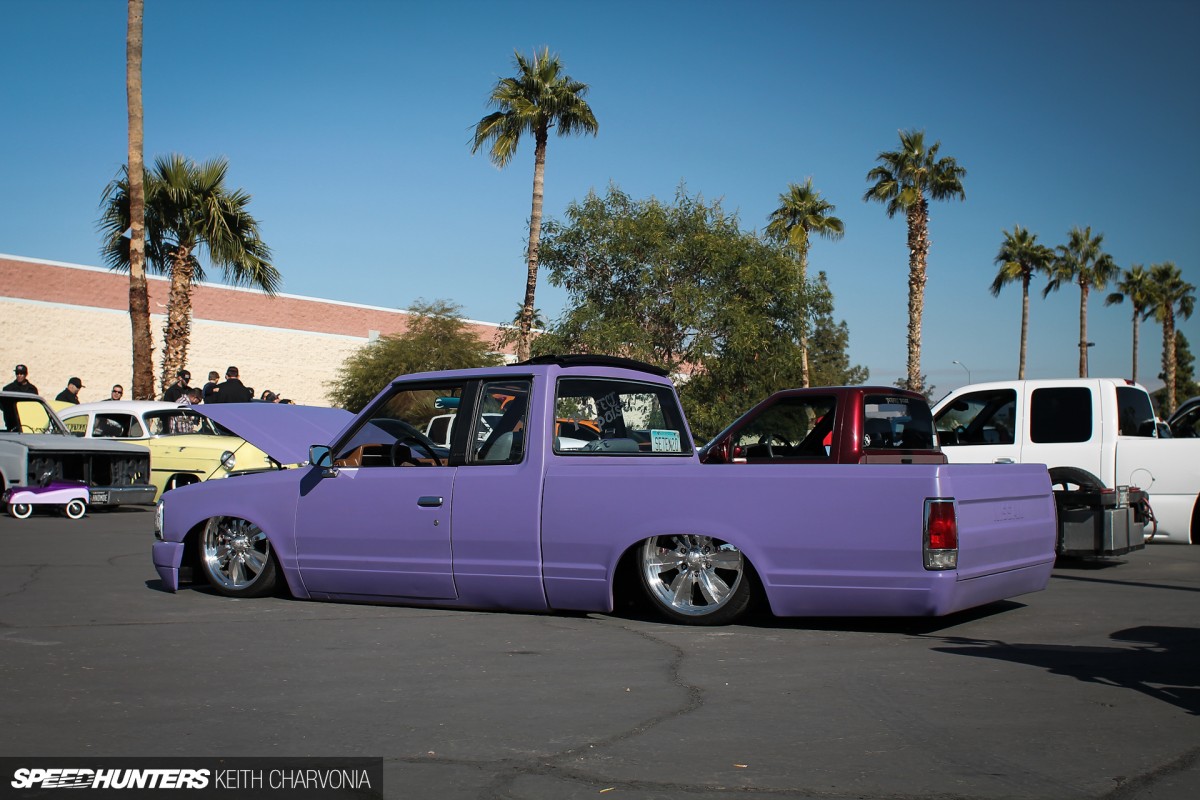 Personally I've always preferred one solid color, even if it's just tinted primer like this Datsun 720 wears.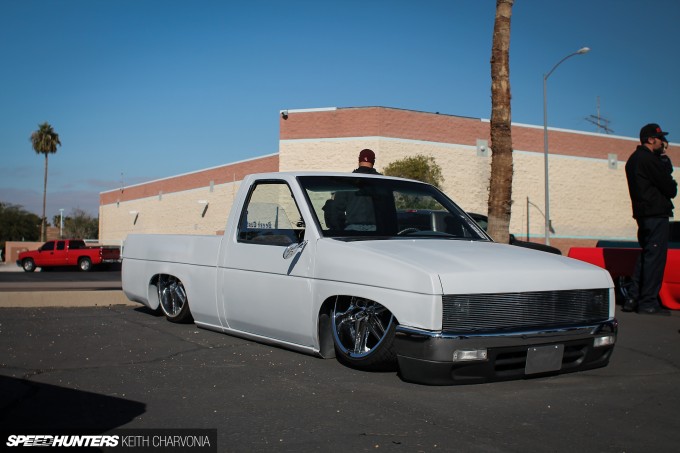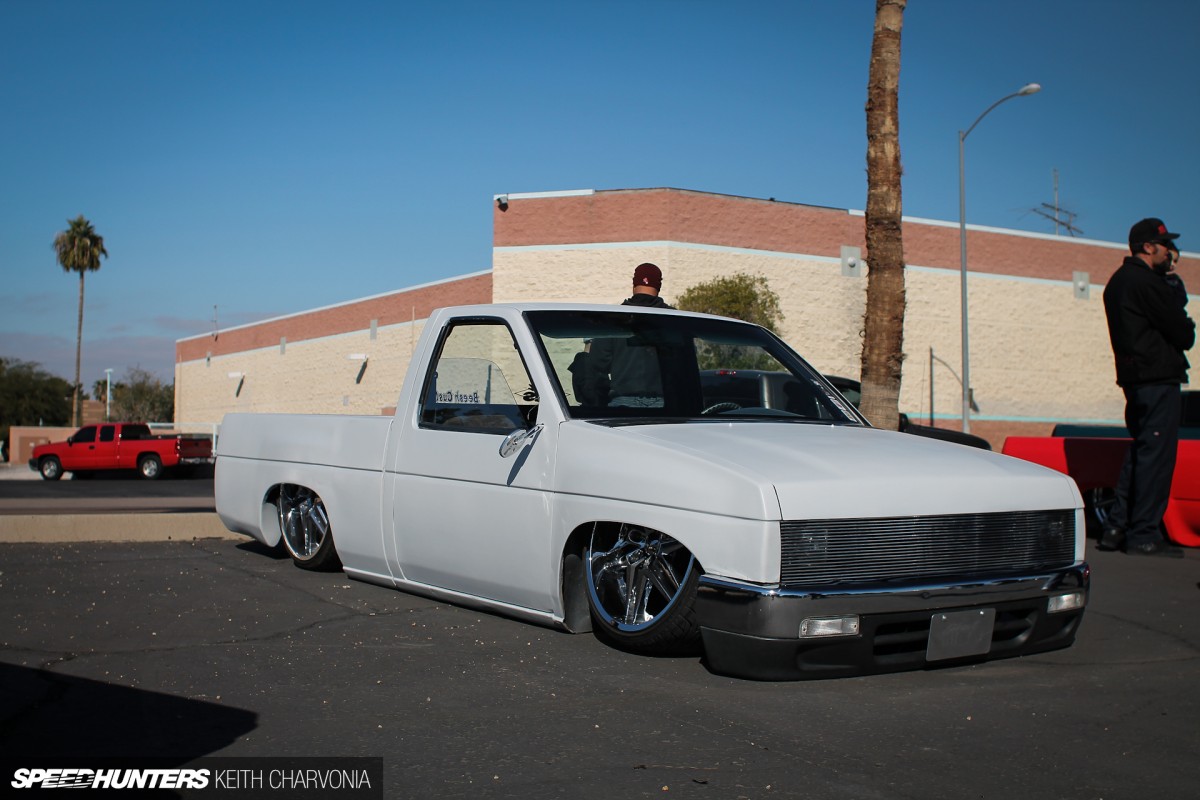 I'll always be sentimental towards Hardbodies since my first truck looked close to this one back when I was sixteen. Occasionally I'm tempted to build another one, and seeing this didn't help one bit.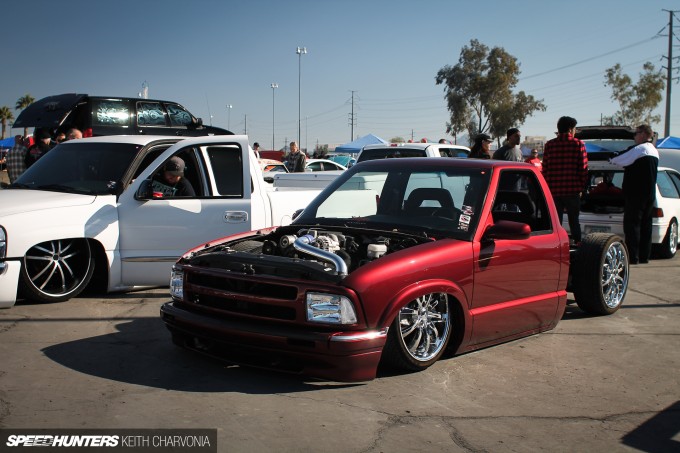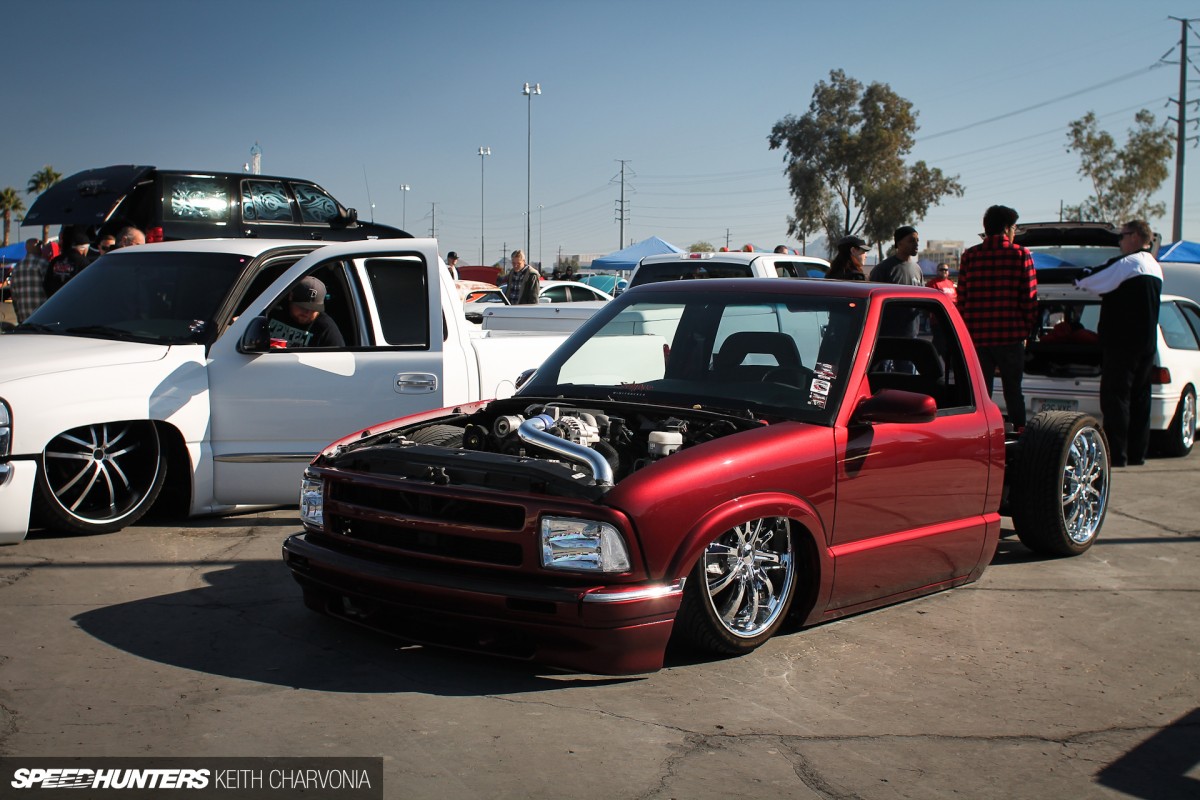 Minitruckers usually wind up driving around without a bed at some point in their builds. This is due to the complex frame notching, gas tank relocating, air compressor mounting and bed floor raising that's become necessary to get this low. It's a rite of passage in this scene.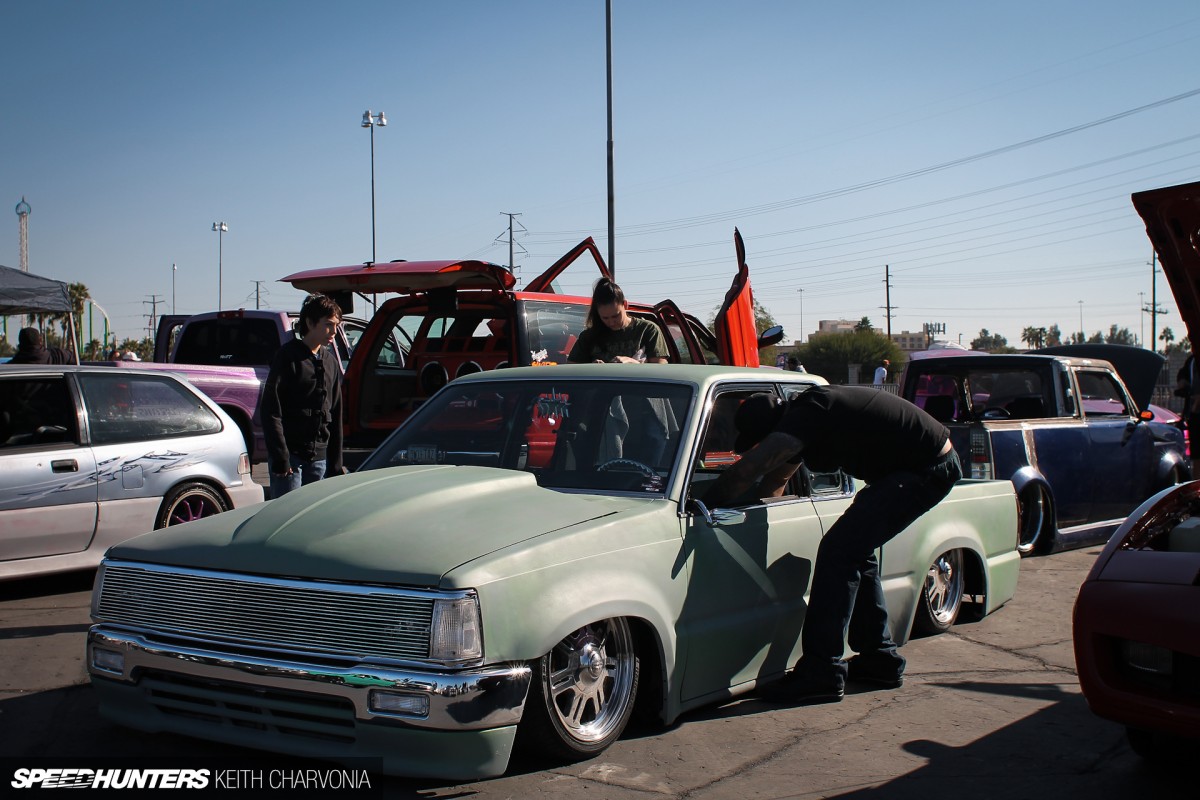 This picture really sums up minitruckin' to me: tall dudes squeezing into little trucks just because it's cool.
The clubs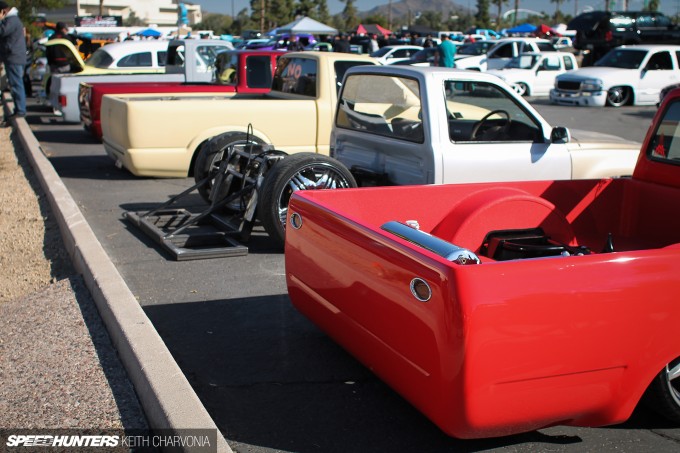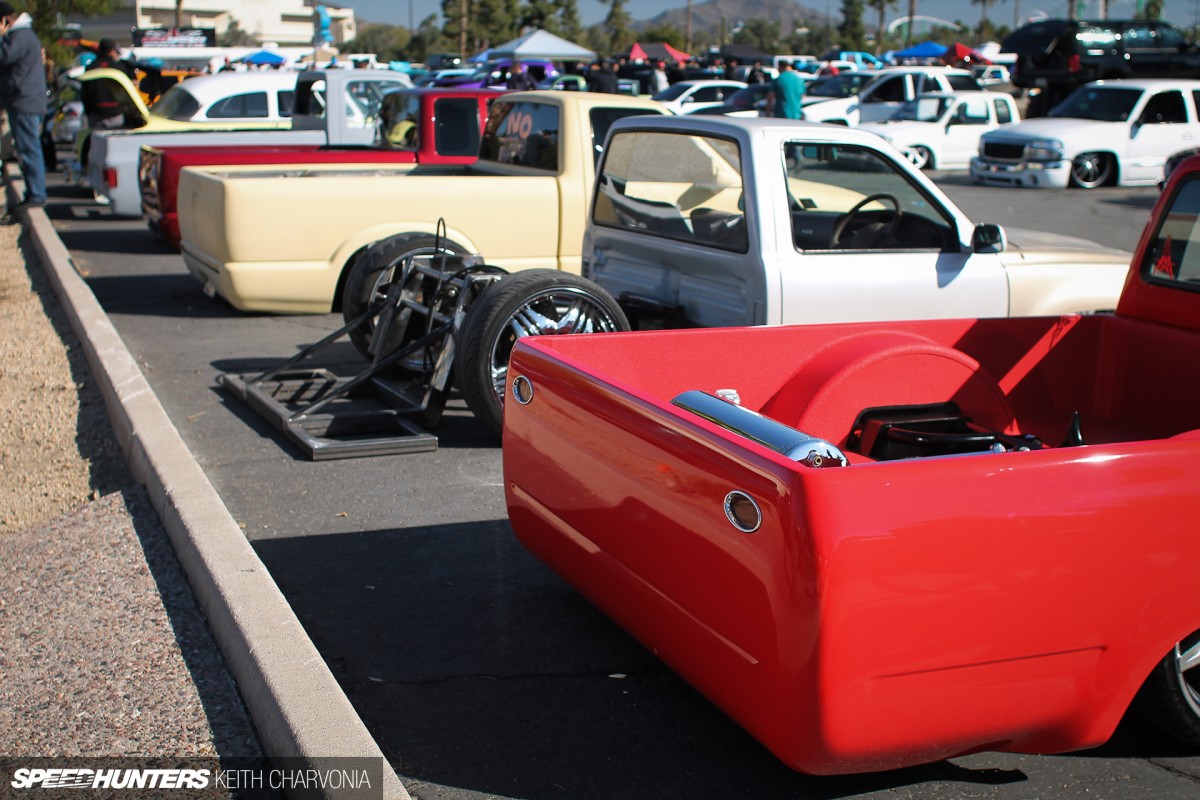 One thing I had forgotten about was the camaraderie that this scene is built on.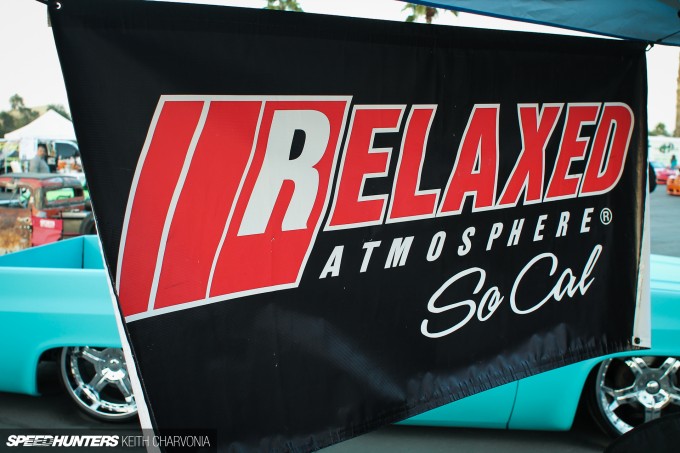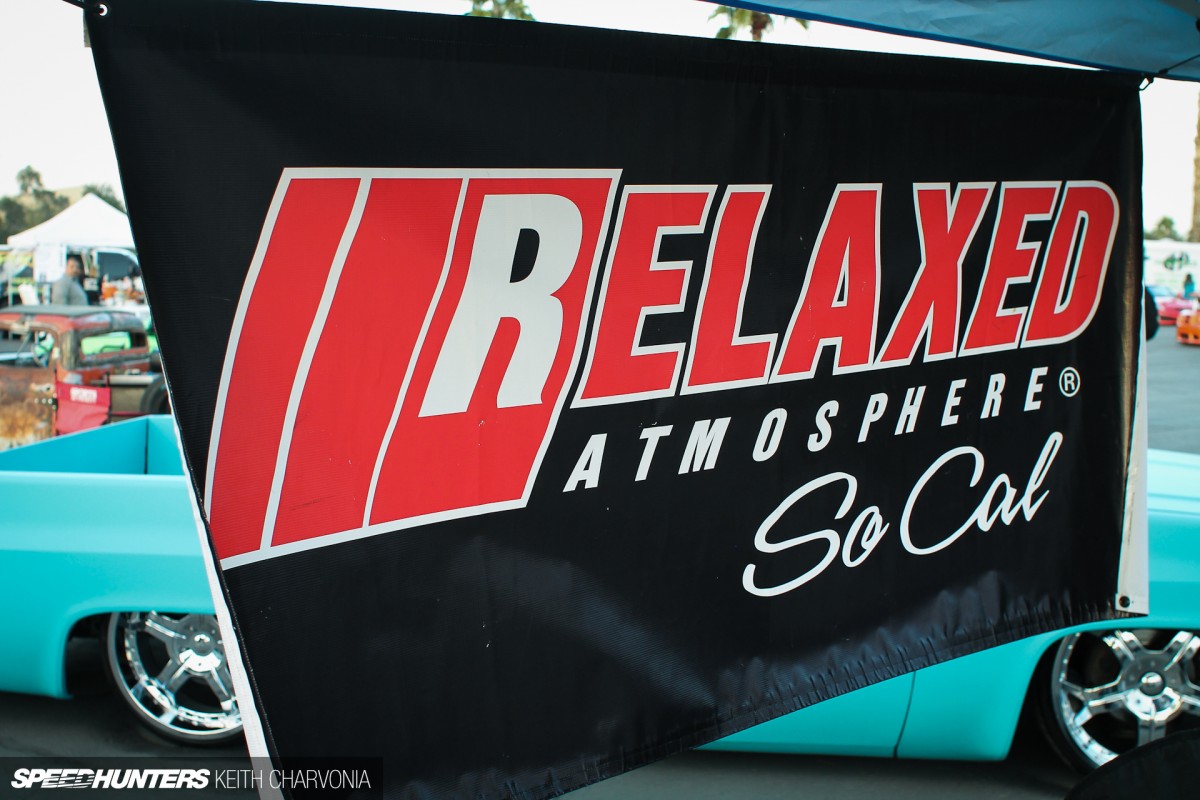 I was amazed to see club names I remembered from ten to fifteen years ago still going strong.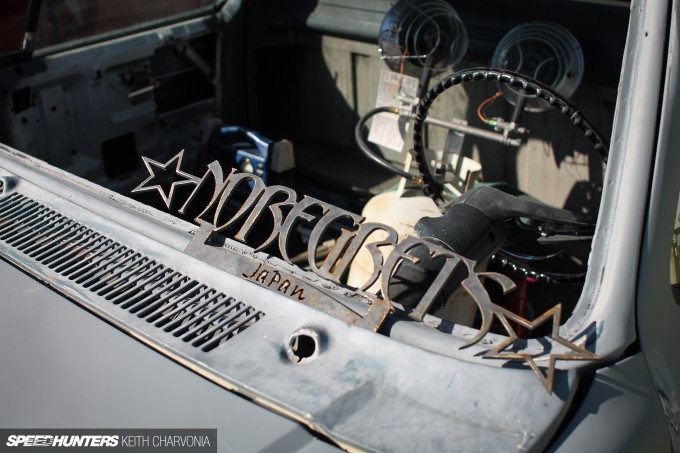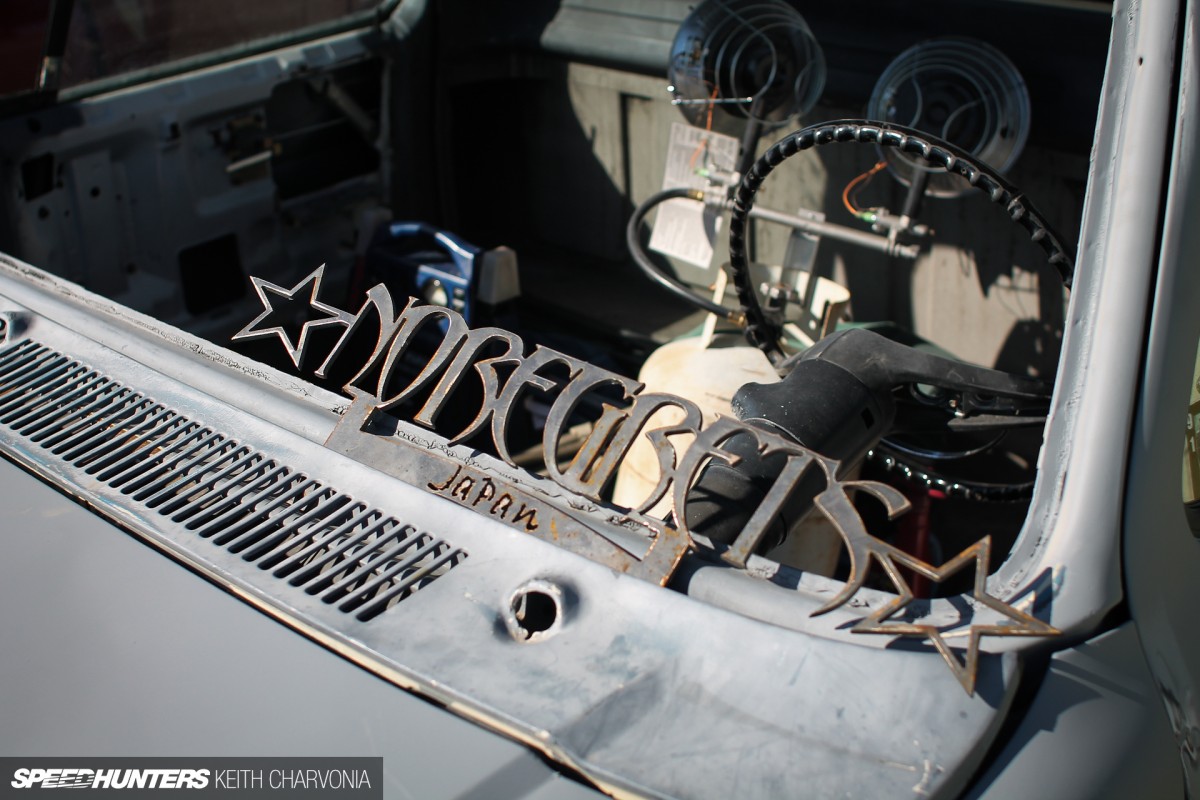 Some have even gone international.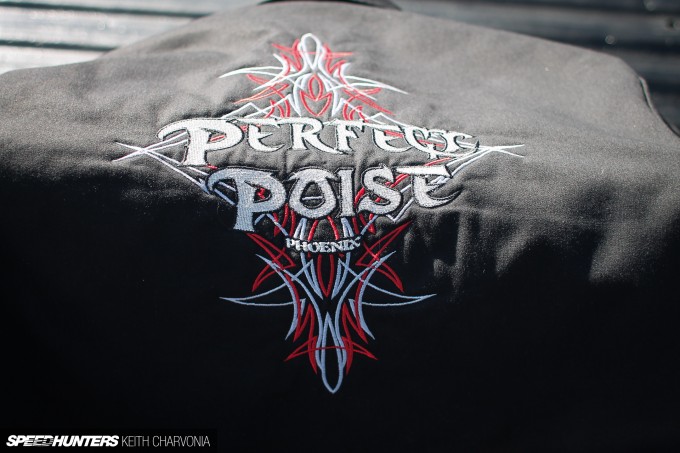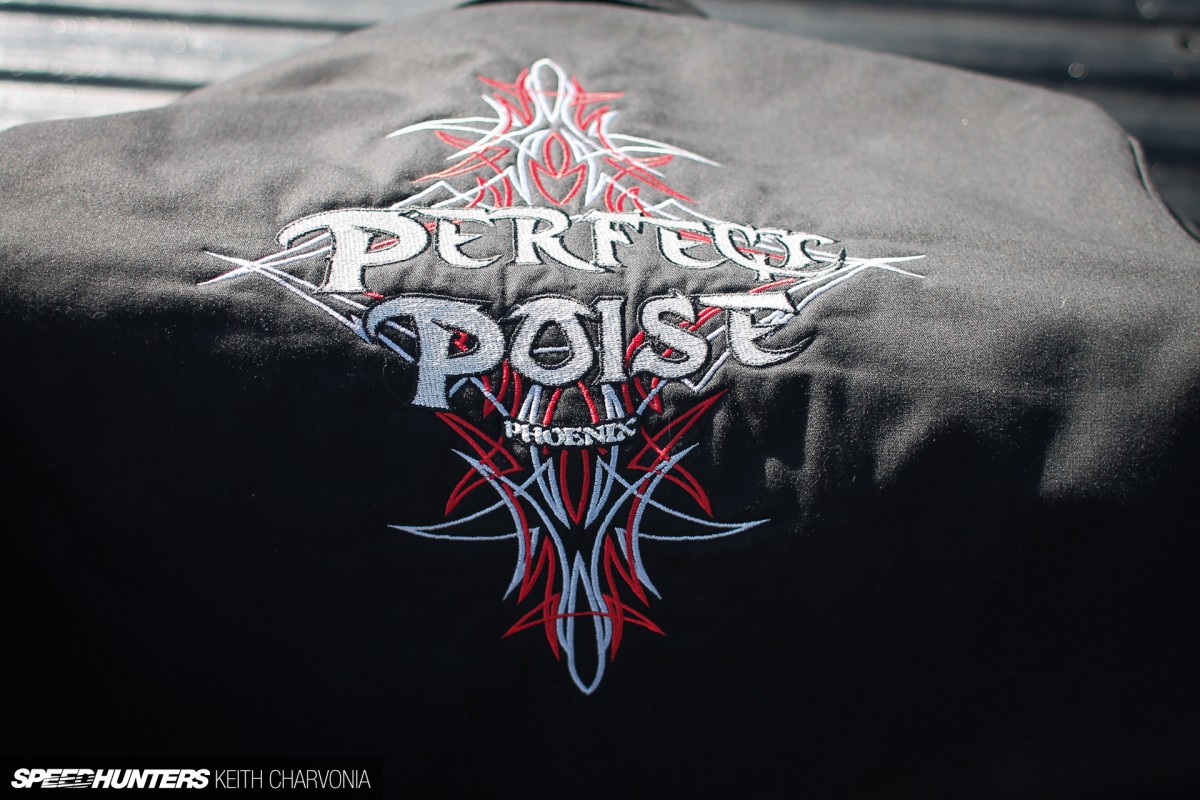 Whether it's an ornate graphic…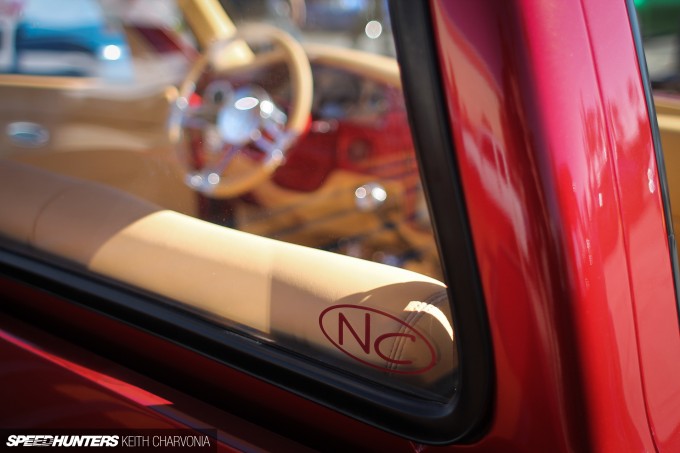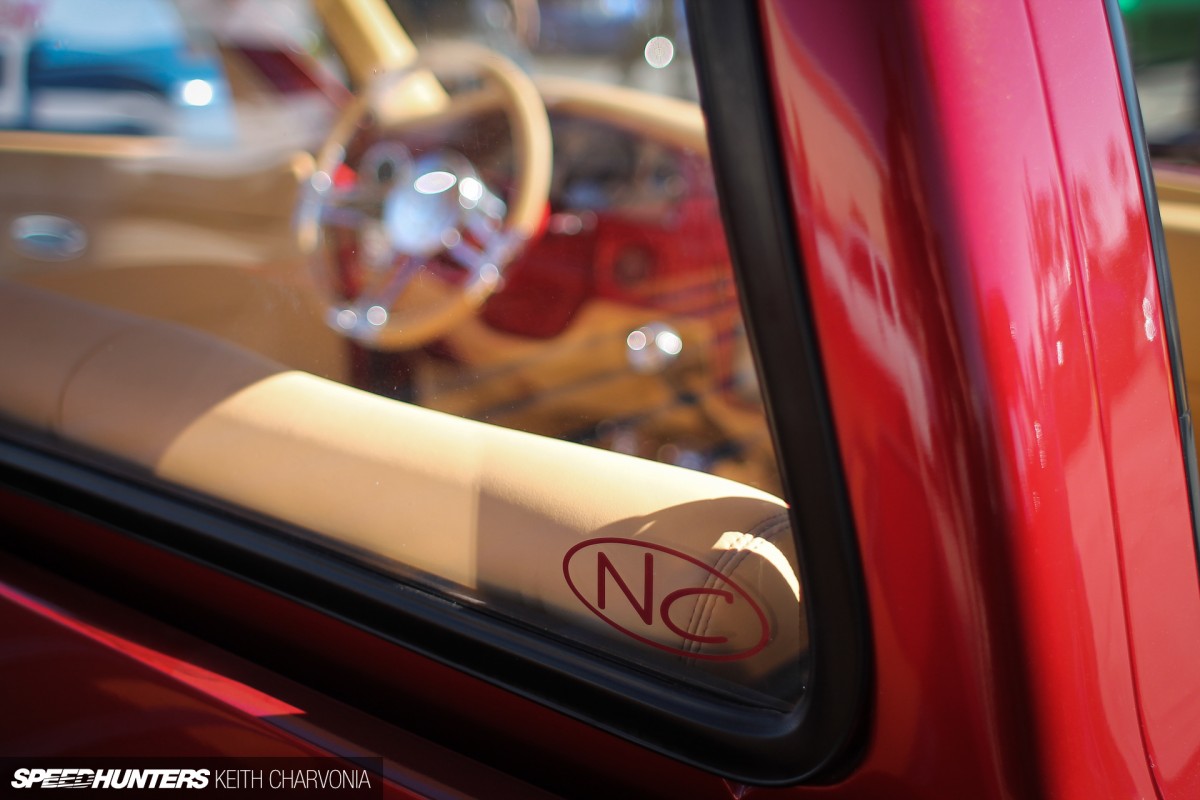 … or a simple one, great pride is taken in running a club logo on your ride. Negative Camber has always been one of the more exclusive clubs. That little NC sticker is a big deal.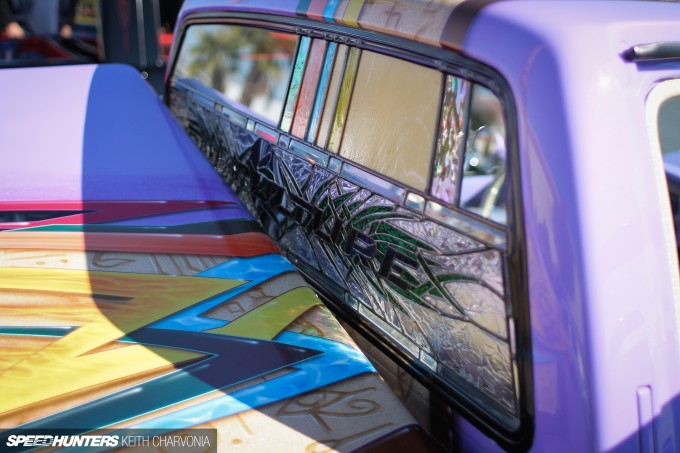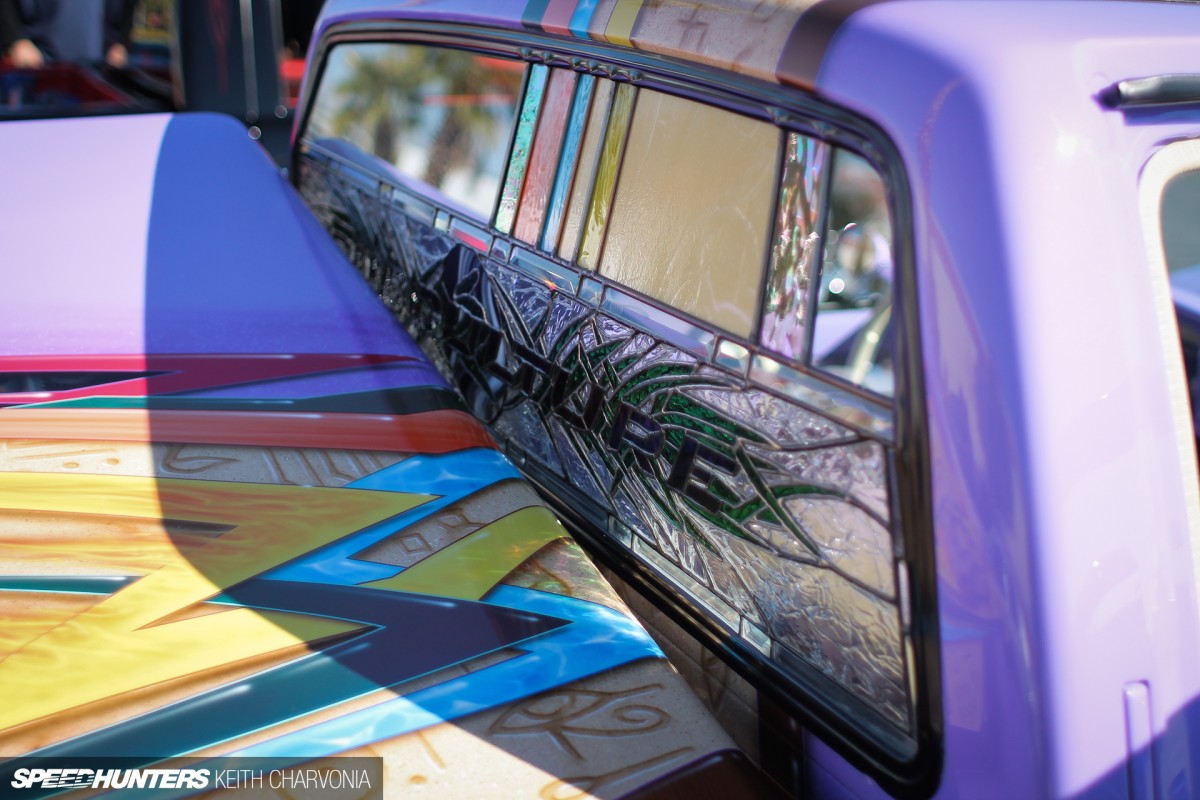 I think the Time Machine still holds the title of 'most outrageous logo' with its stained glass back window.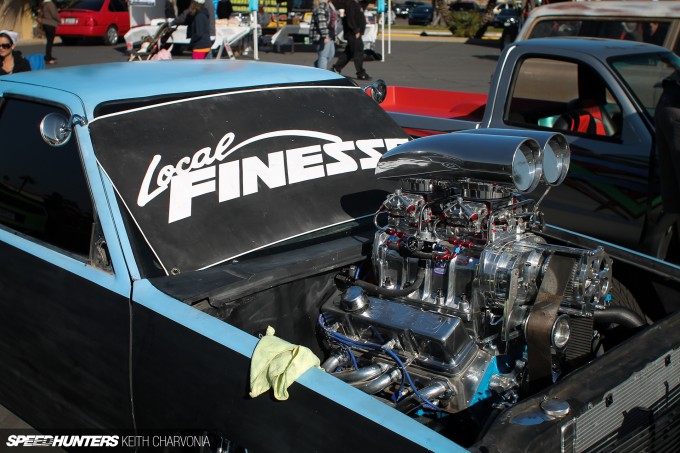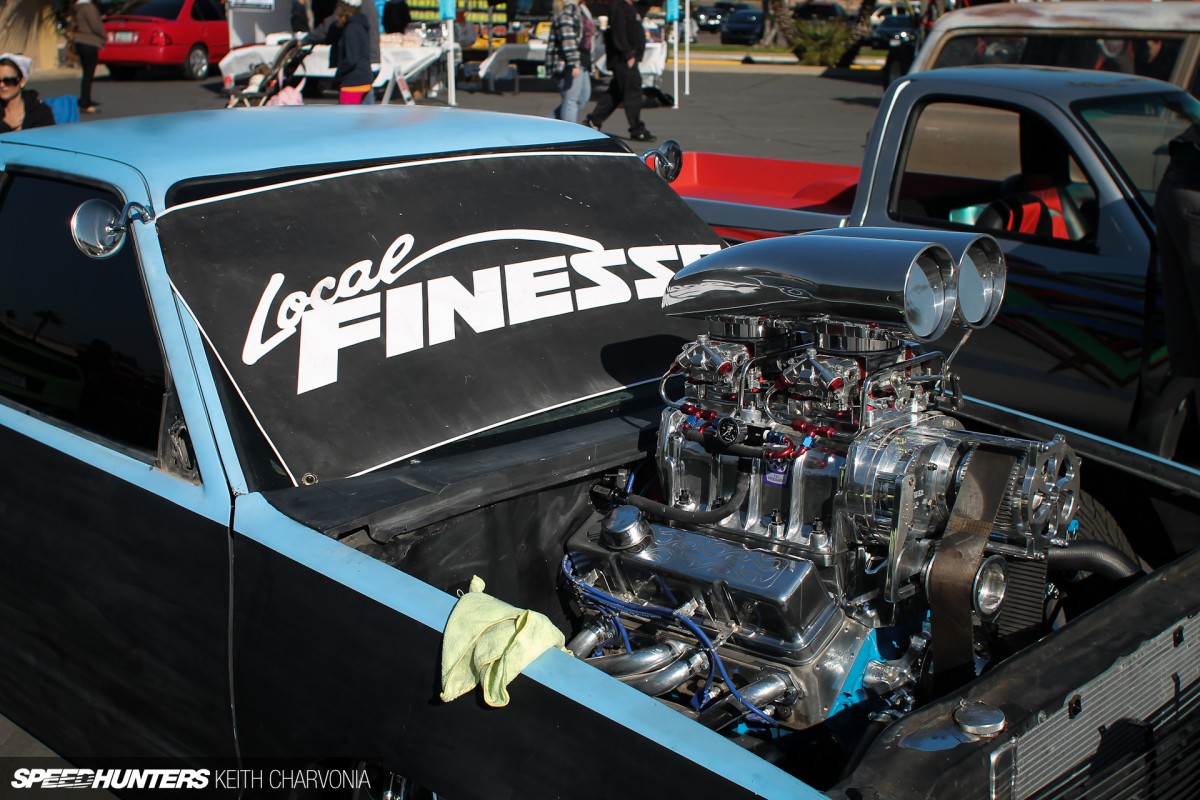 Another trend that's catching on in this scene is the V8 swap.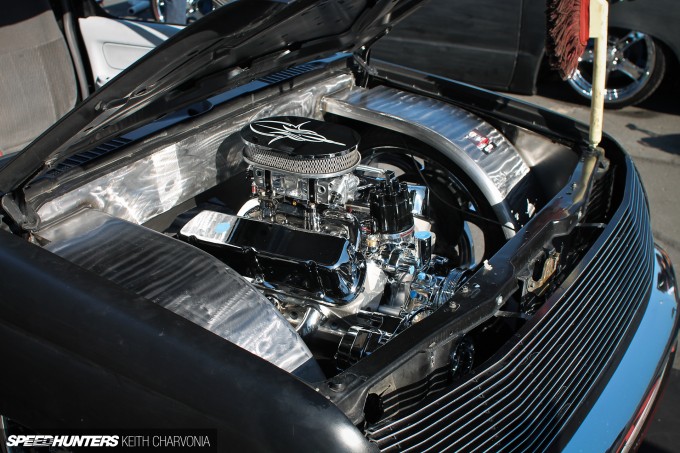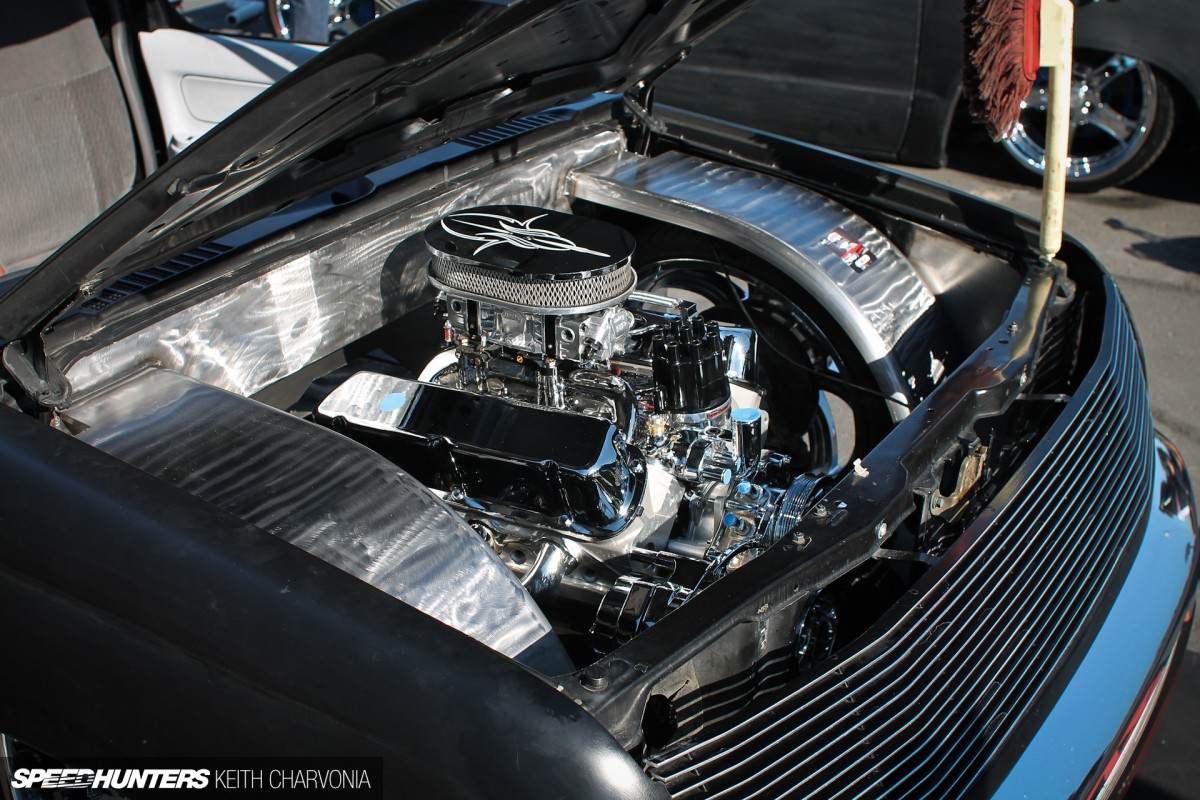 This swap was on par with today's street rods, fully detailed with sheetmetal work to surround it.
Different but still the same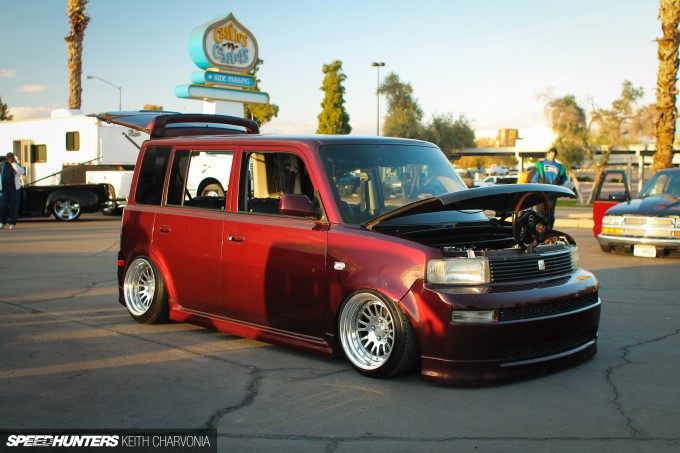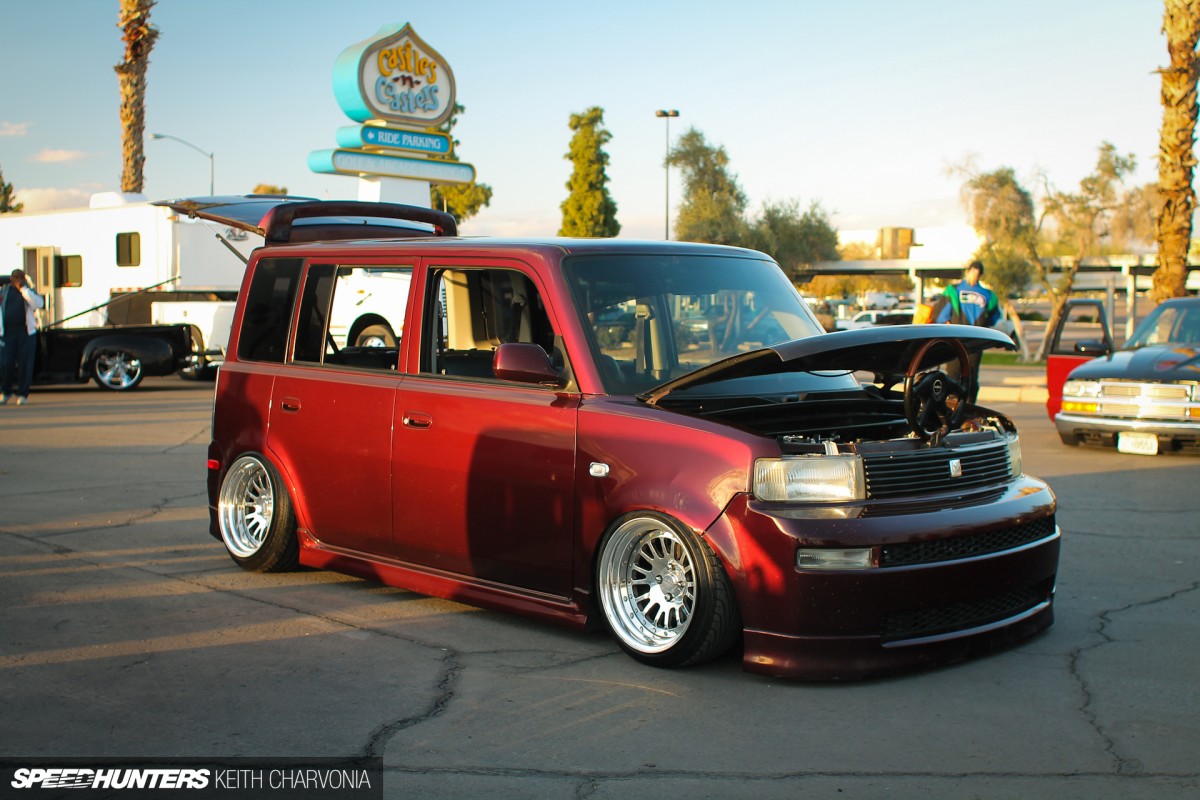 Even though this has traditionally been a minitruck show, there were plenty of other types of cars there too, like this slammed and flushed XB.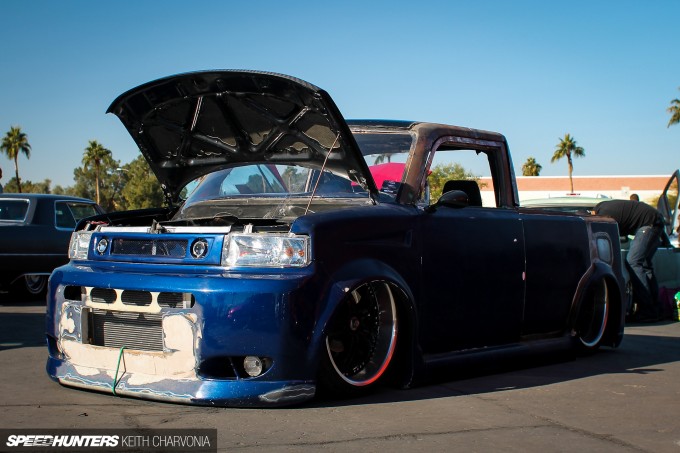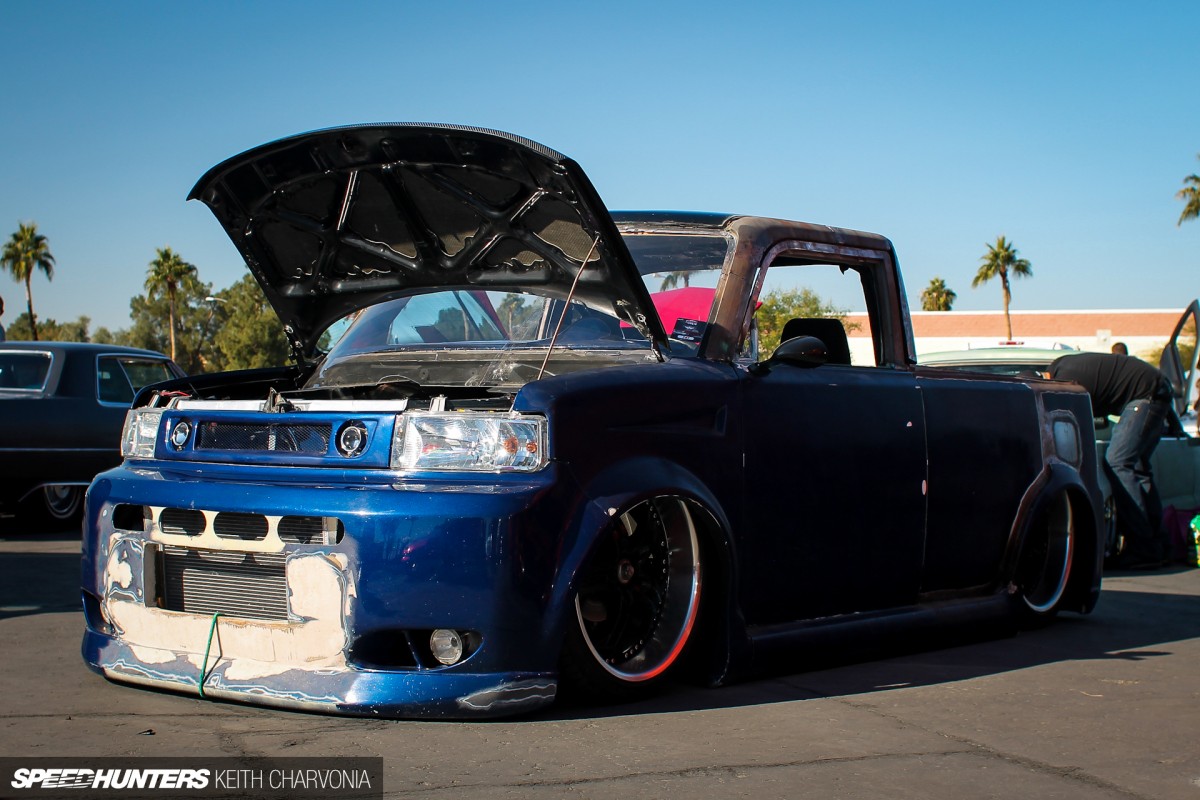 Here's what happens when a minitrucker gets his hands on the same car. I can't wait to see this XB-turned-minitruck finished because it has all the right attributes: huge wheels, V8 power, chopped roofline and dragging rockers.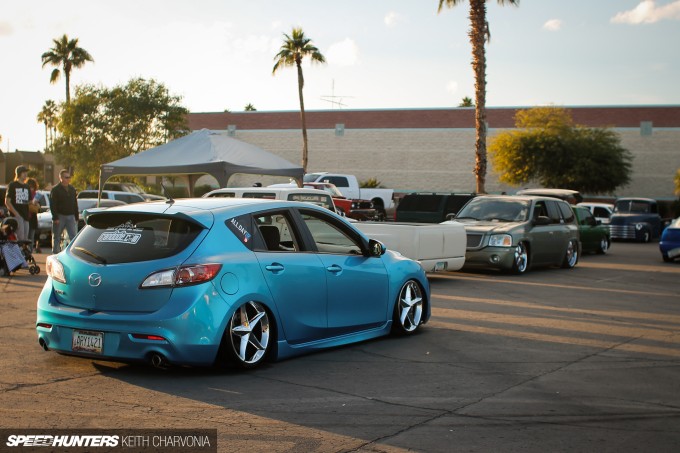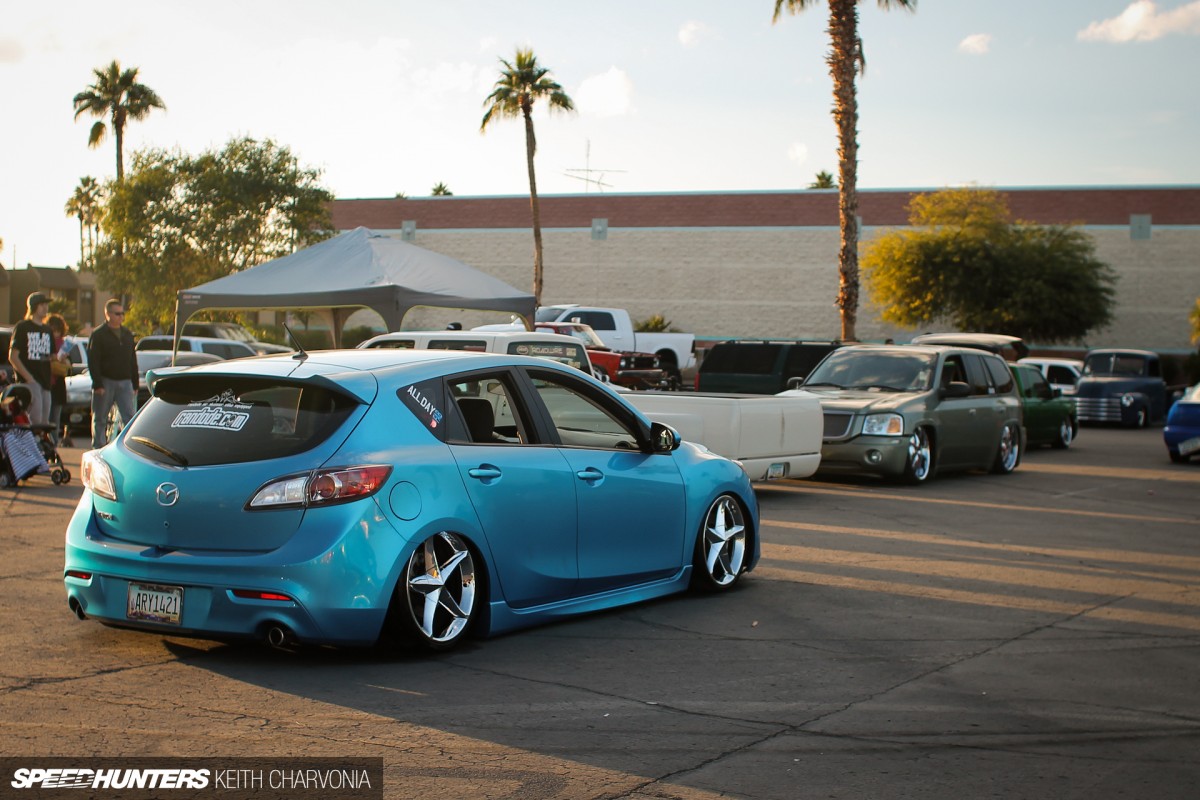 Everywhere I looked I saw tucked wheels. It didn't matter if it was a minitruck or a car.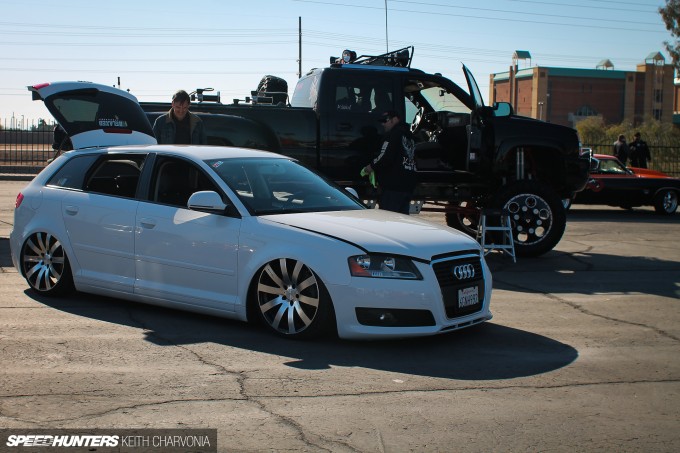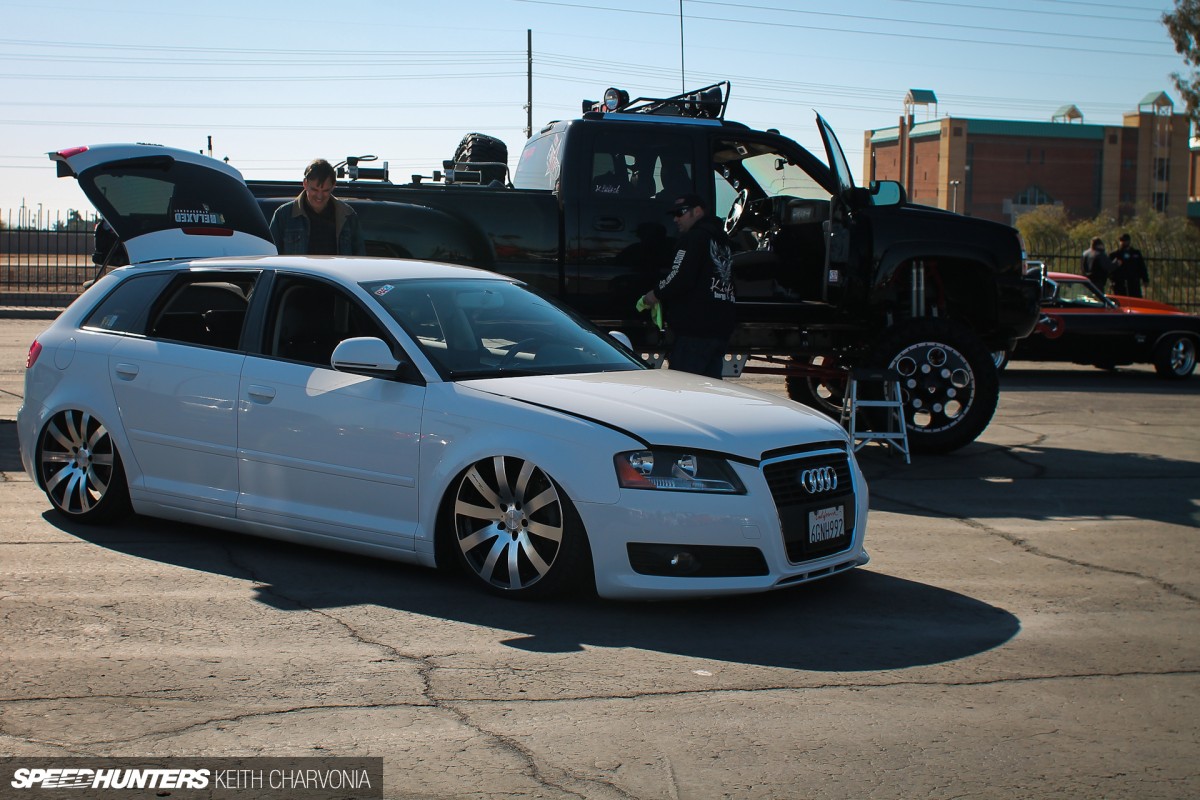 This Audi wagon looked especially clean, and notice it's tucking too. There was very little hellaflush-type stuff here.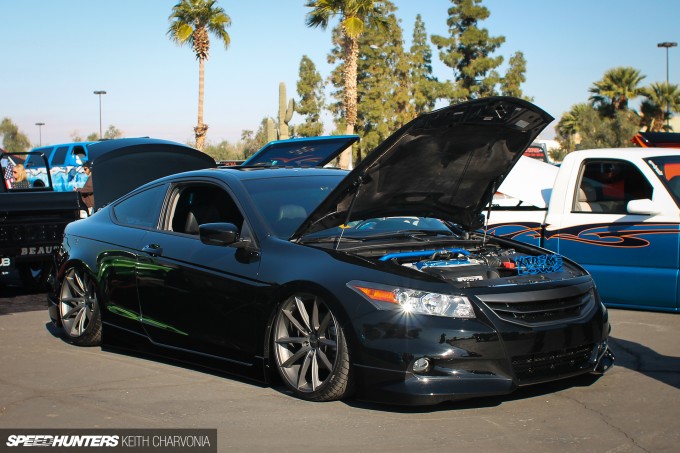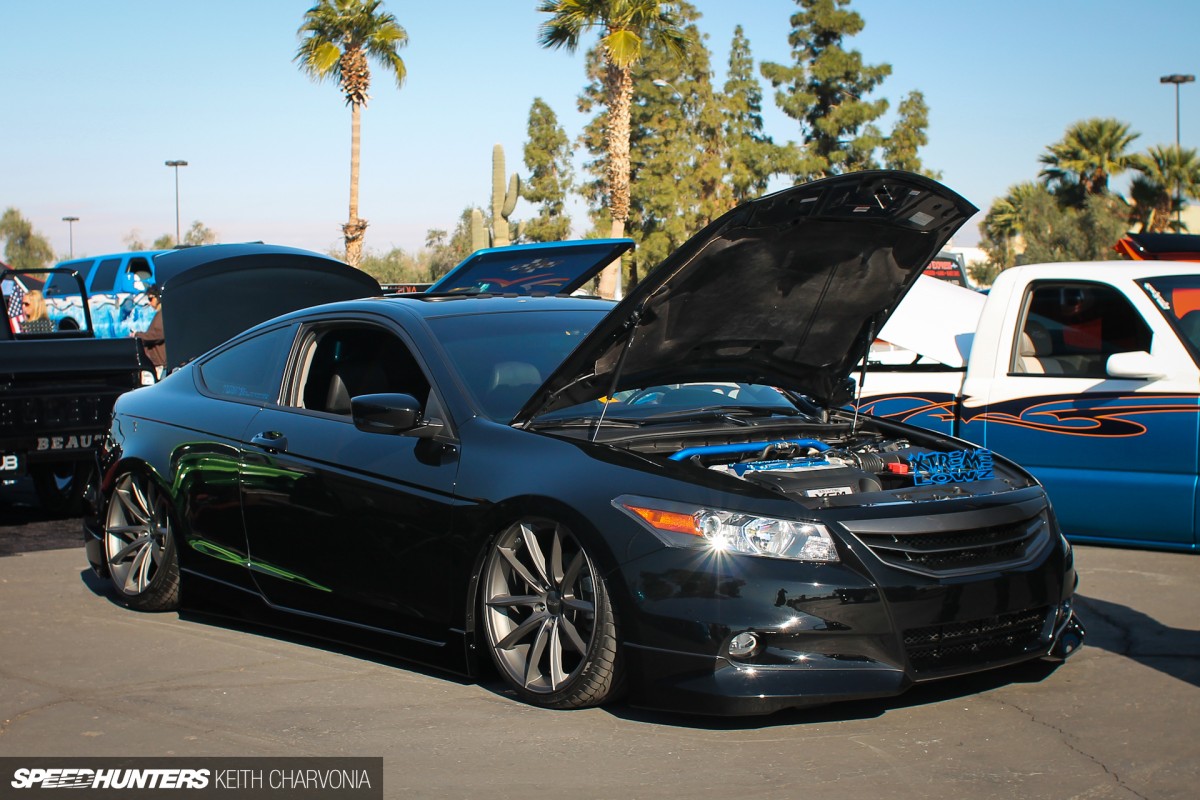 I guess this is why I've always liked my cars to tuck: it's the local flavor and I just grew to love it.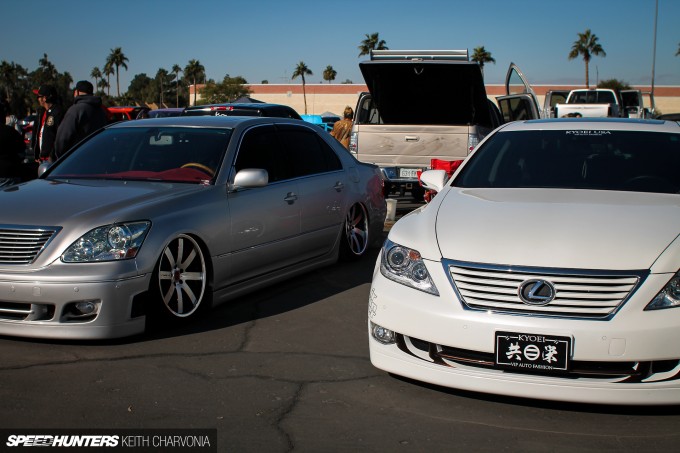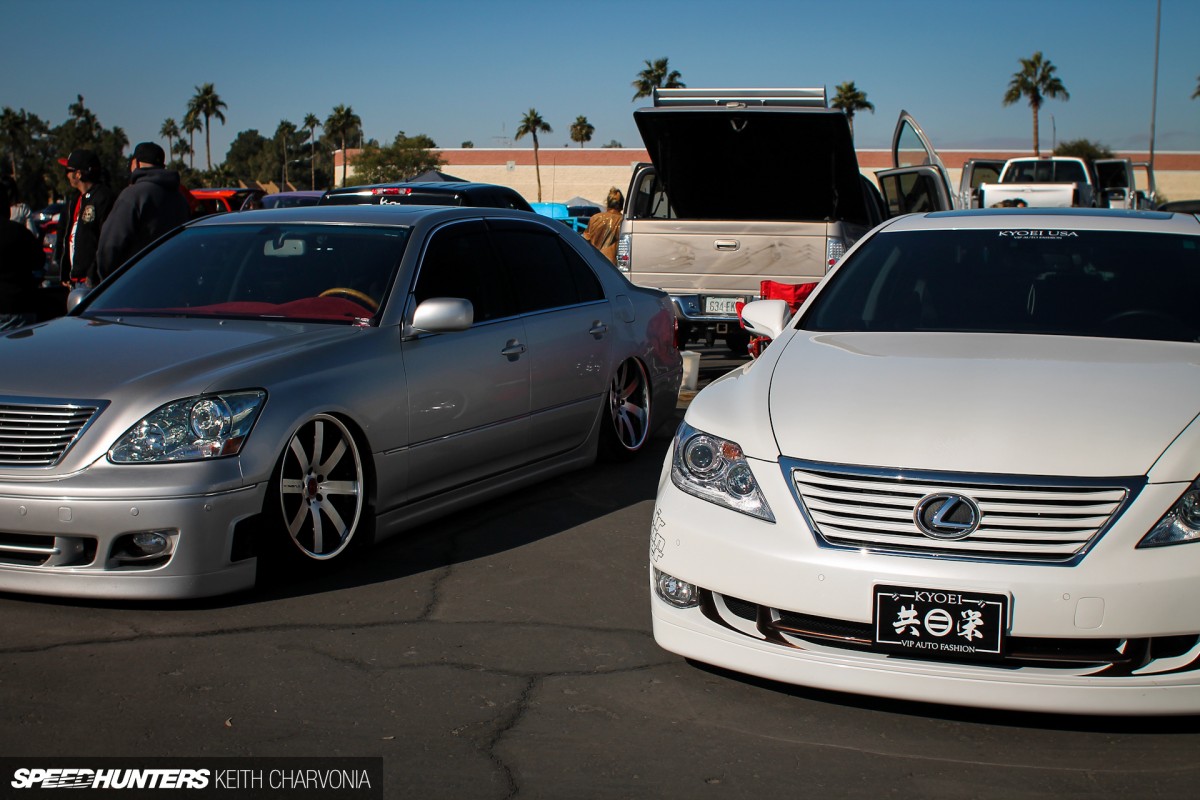 There were even a pair of VIP-style Lexus on hand…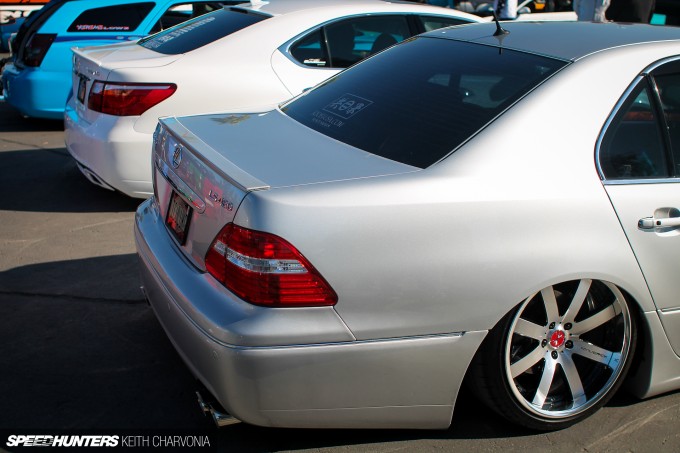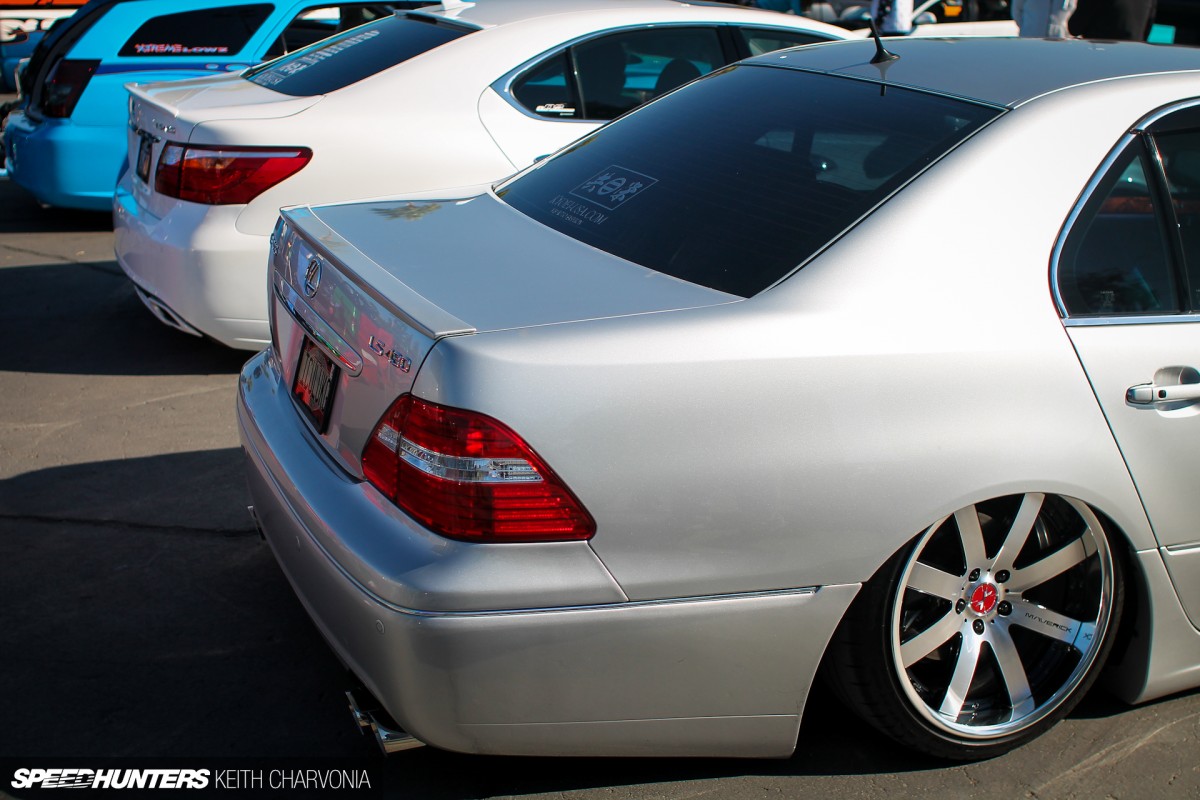 … something I'm used to seeing on Speedhunters, but not on the streets of Phoenix. It just shows how global and accessible automotive culture has become.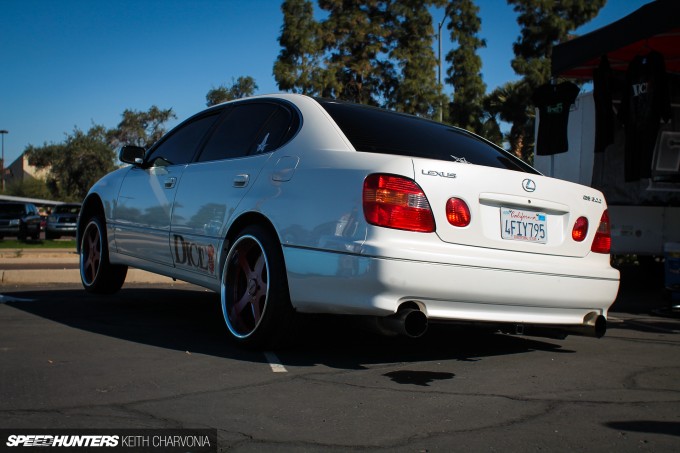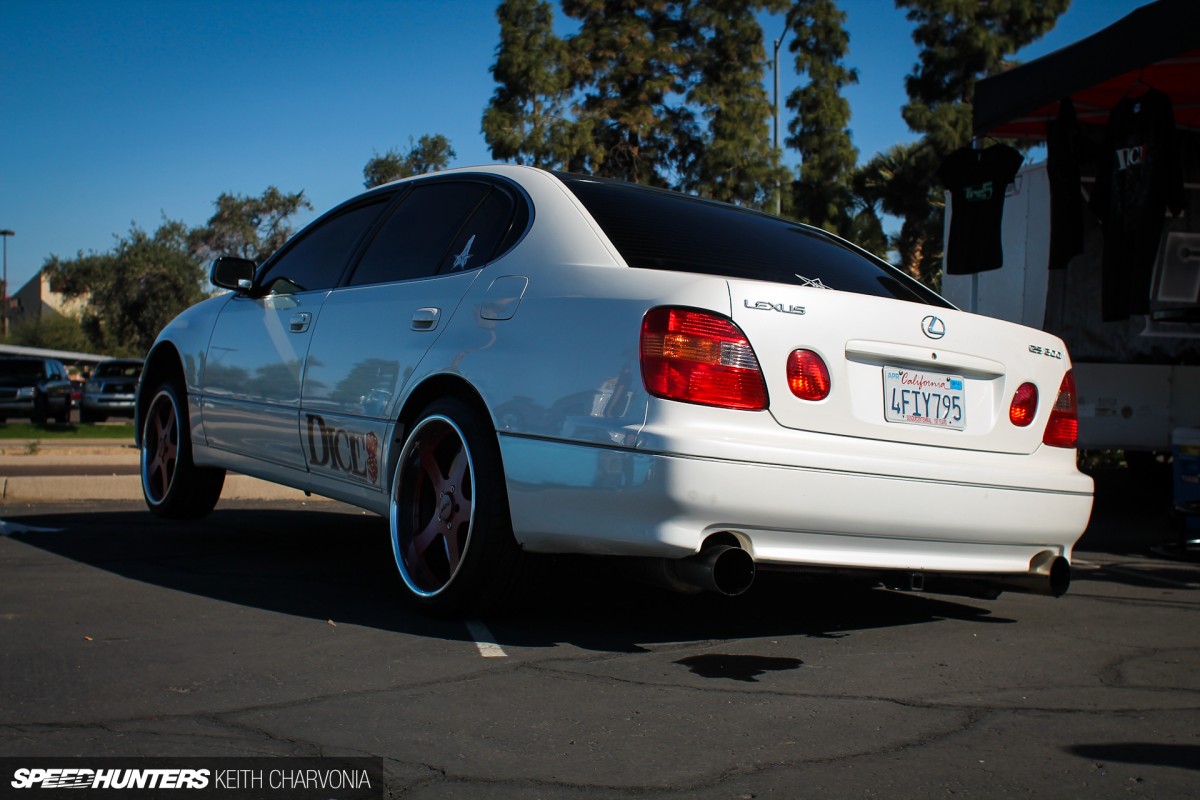 Here's another Lexus, this time three-wheeling on hydros.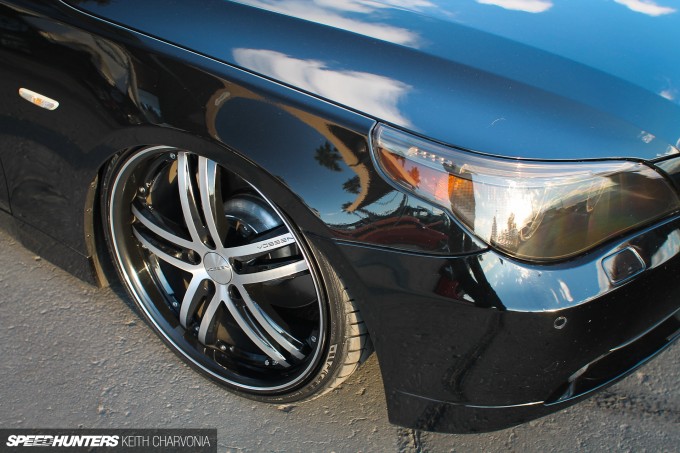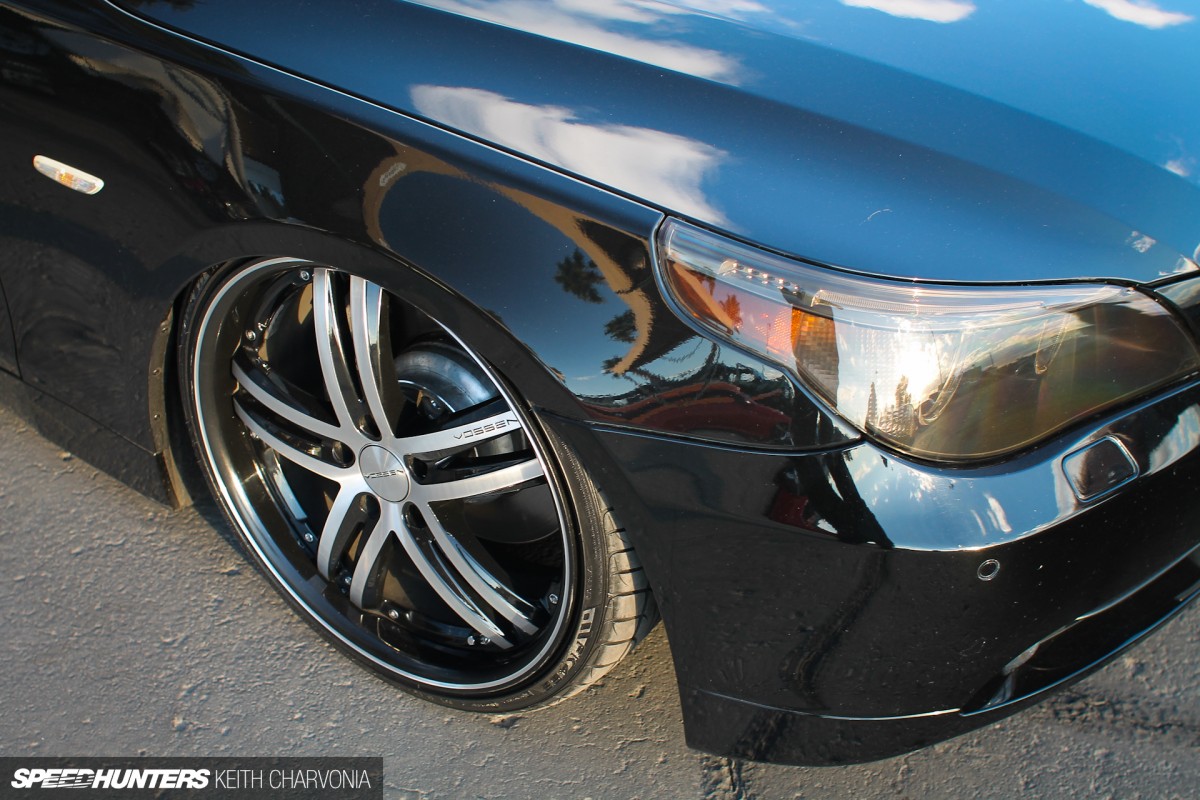 Hydraulics have always been part of this scene as well, and as everyone has gotten older, the cars have gotten nicer.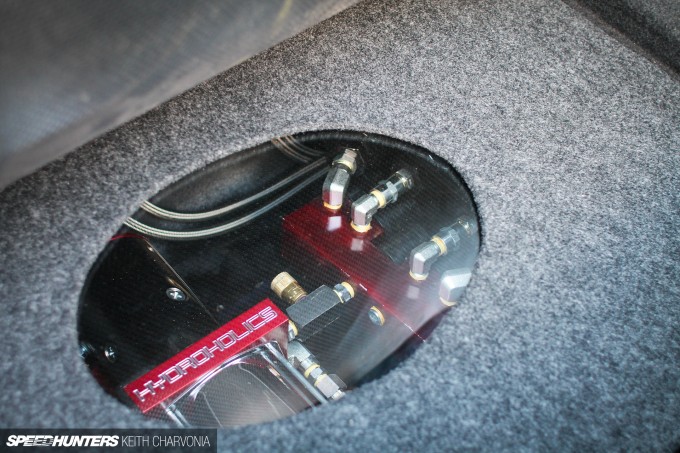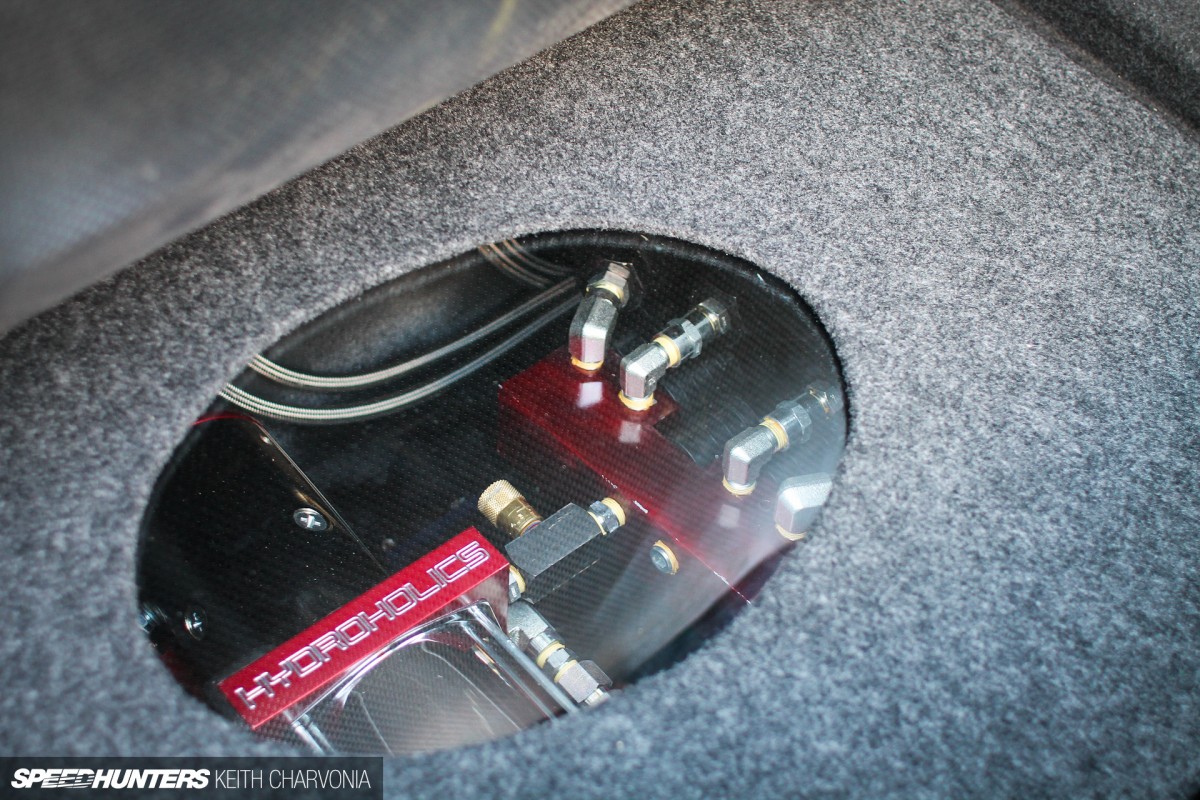 We still can't help ourselves, can we?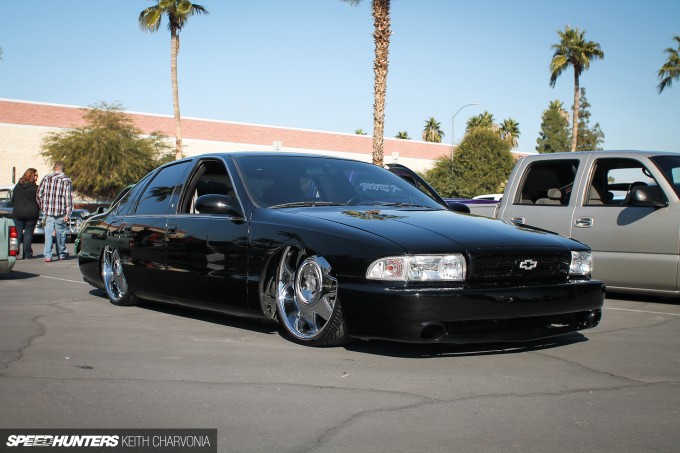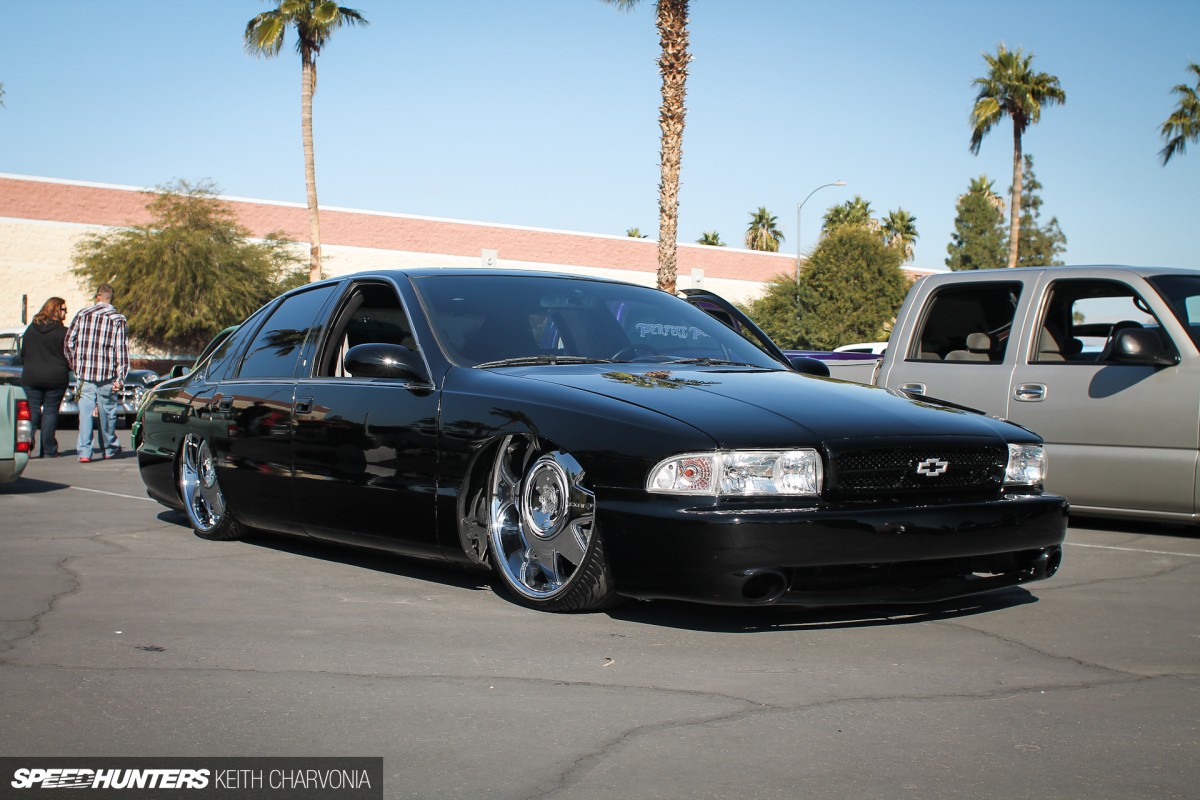 Another car that made my heart flutter for a second was this bagged '96 Impala SS. After my minitrucks I owned a Caprice that was shaved and lowered on a set of 20″ billet wheels.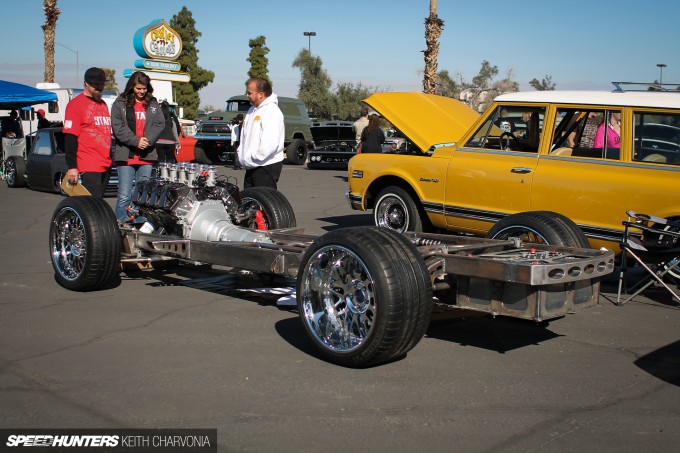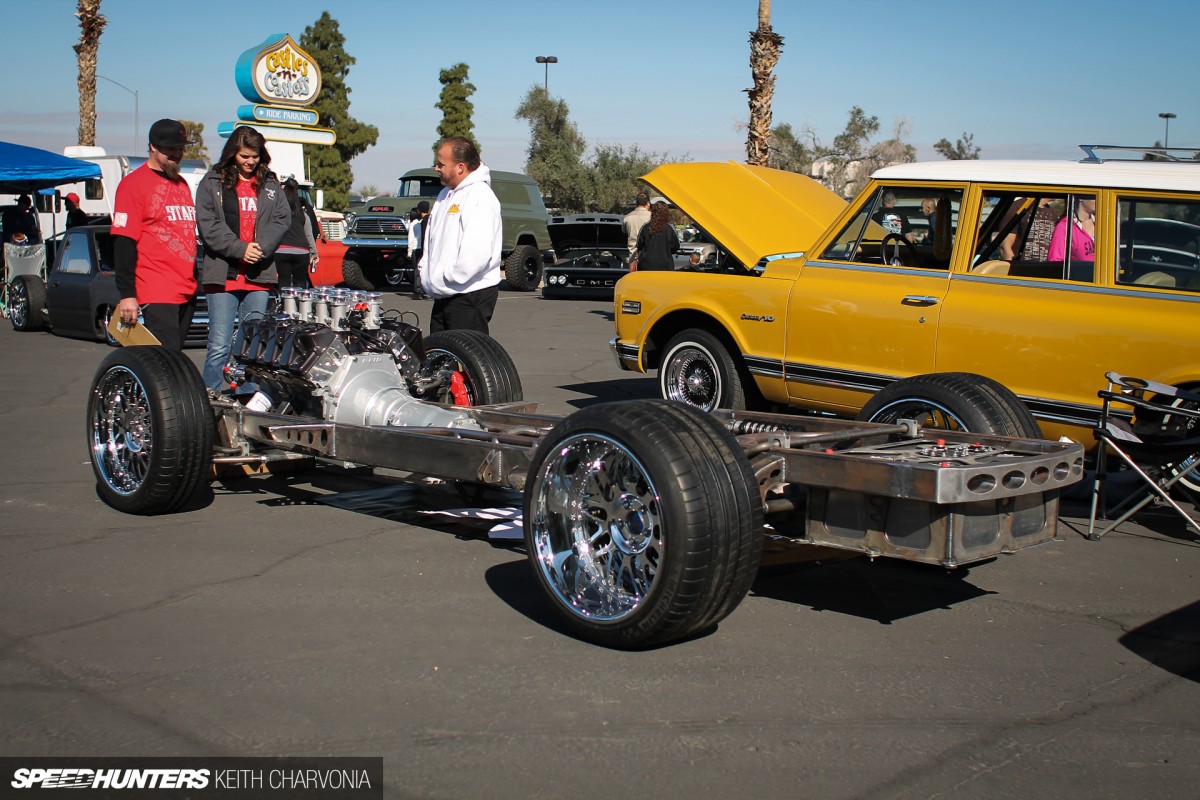 Like I said earlier, nearly all minitruckers are fabricators by necessity. As the scene has progressed the better fabricators have taken to crafting their own chassis.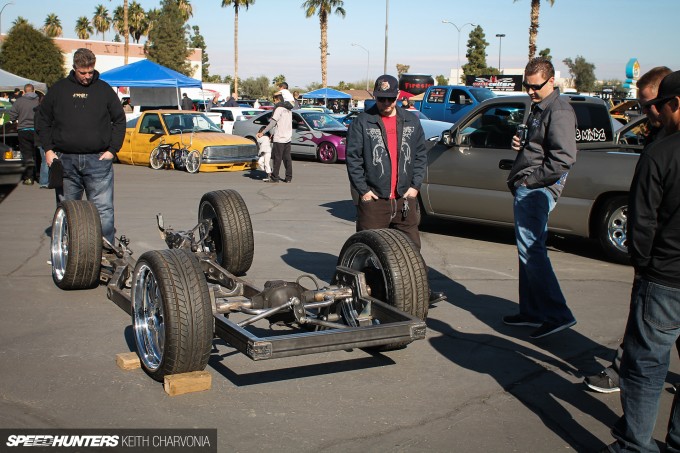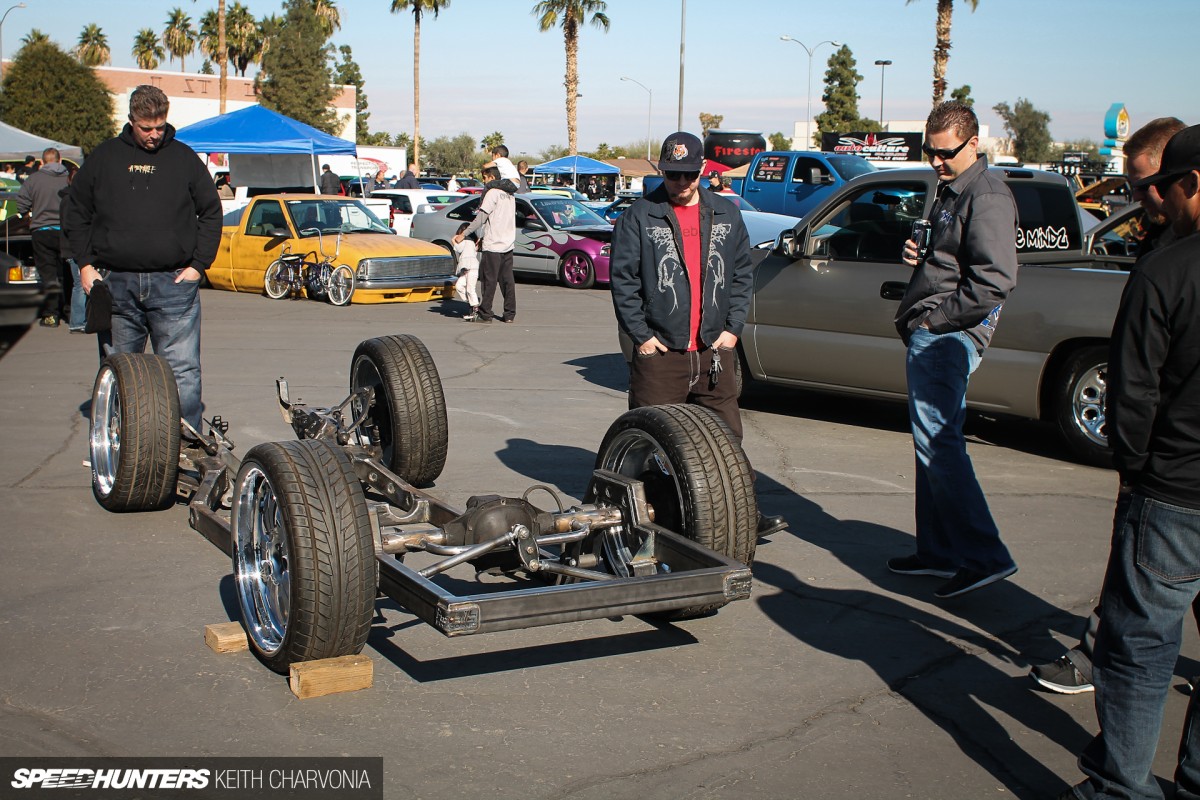 When you want the ultimate stance sometimes you have to start with the frame and literally build from the ground up.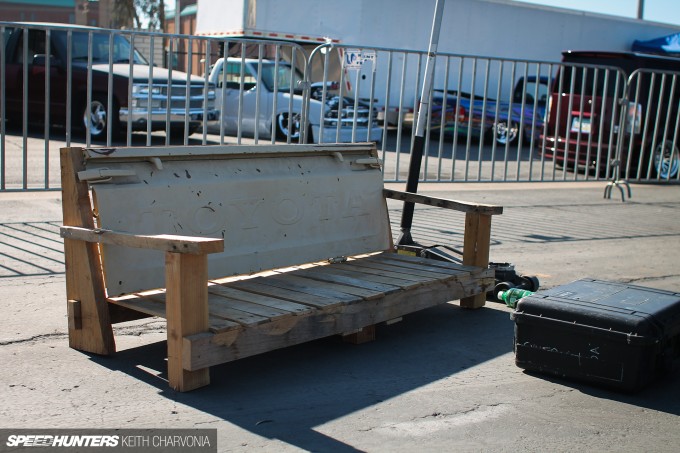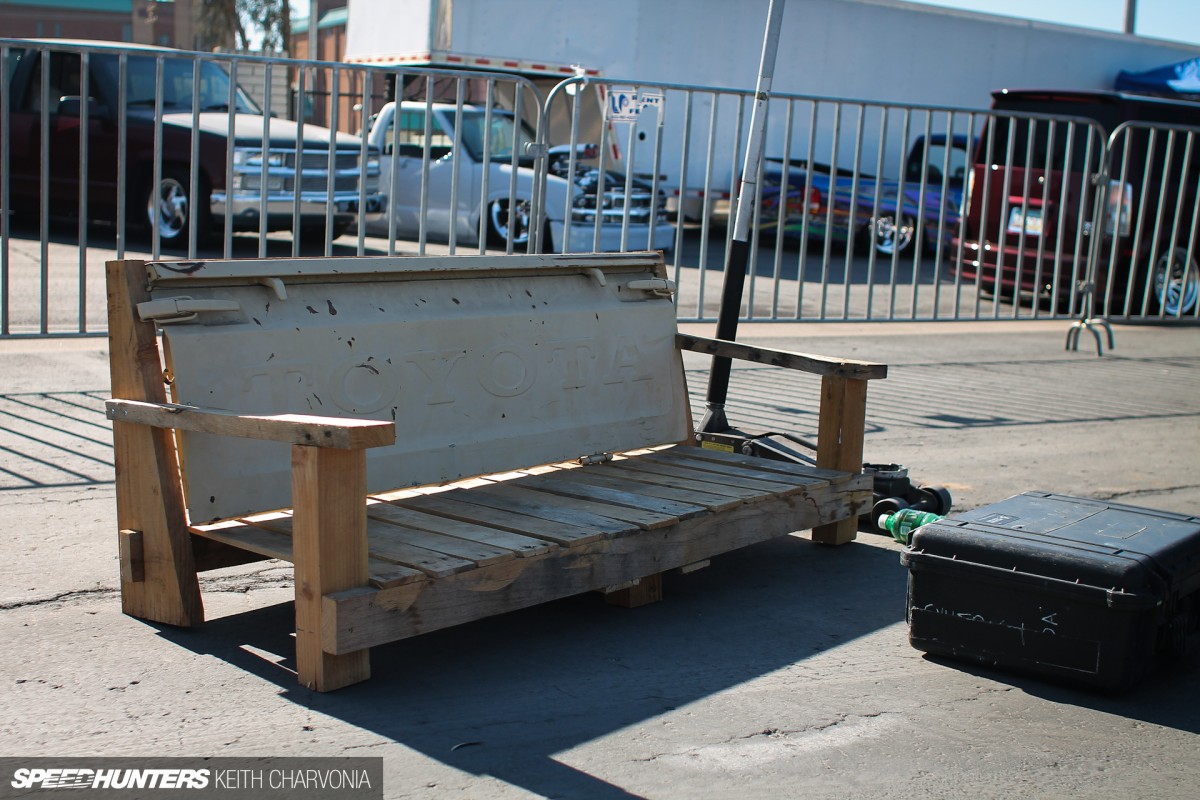 A bunch of handy guys with tools plus the desire to make anything in their path low gets you a slammed Toyota bench…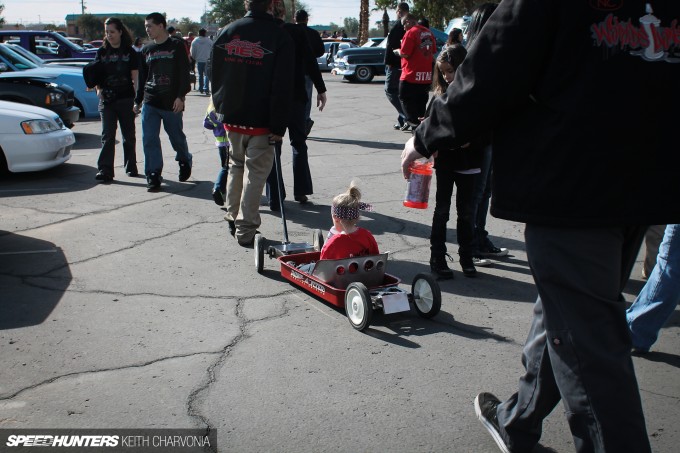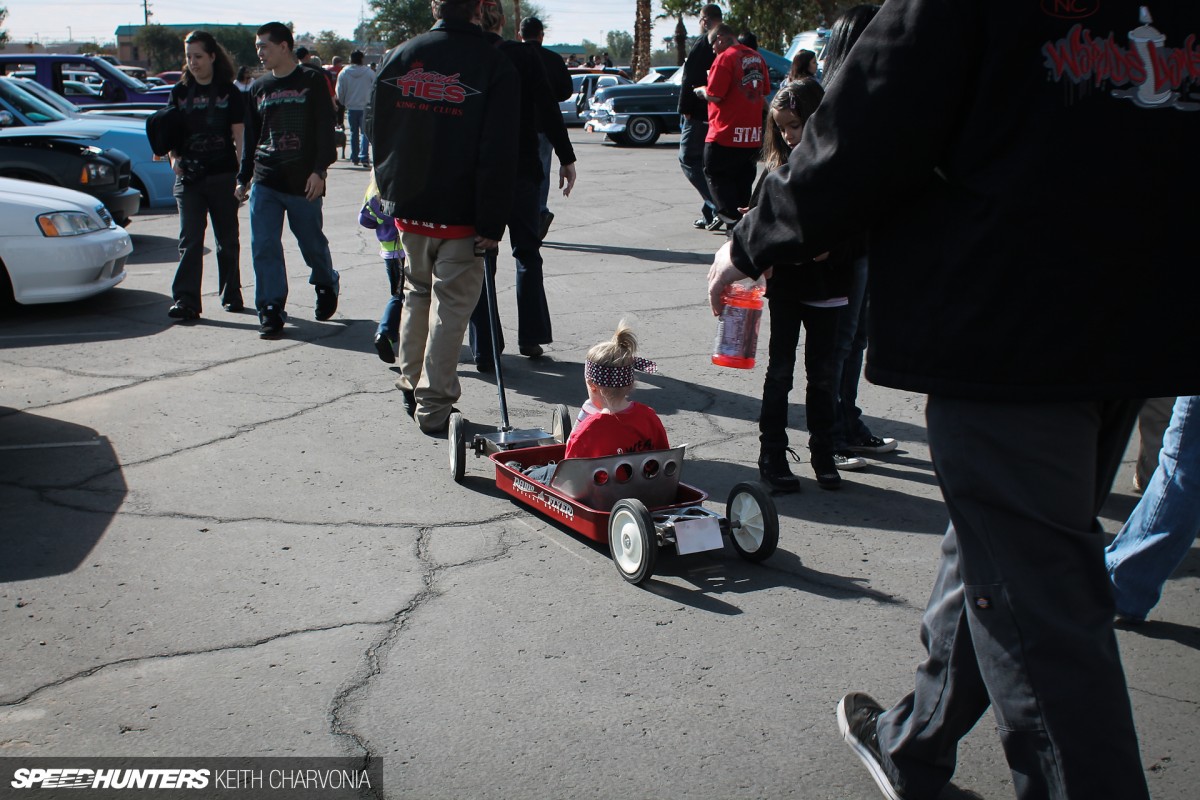 … and a dumped Radio Flyer wagon for your kid to ride in.
Old iron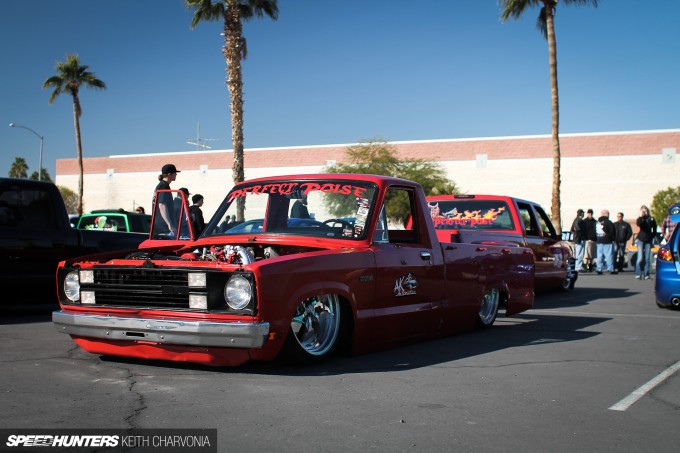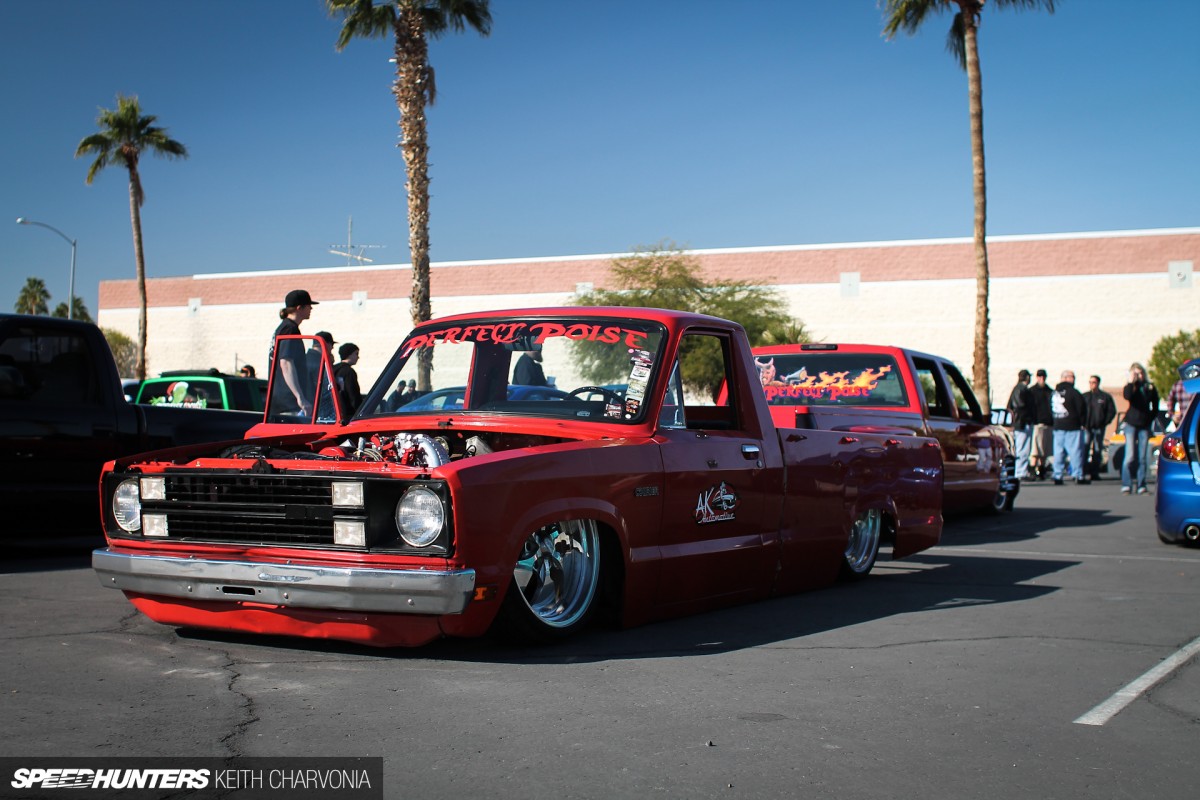 Another thing I've noticed as we minitruckers get older is a trend towards older metal. It could be an older mini…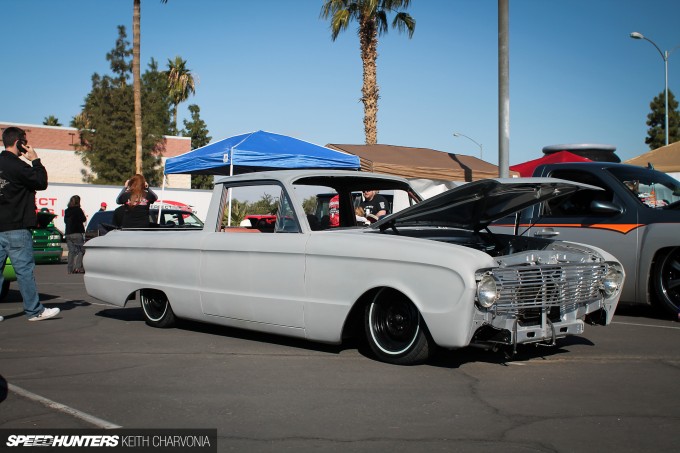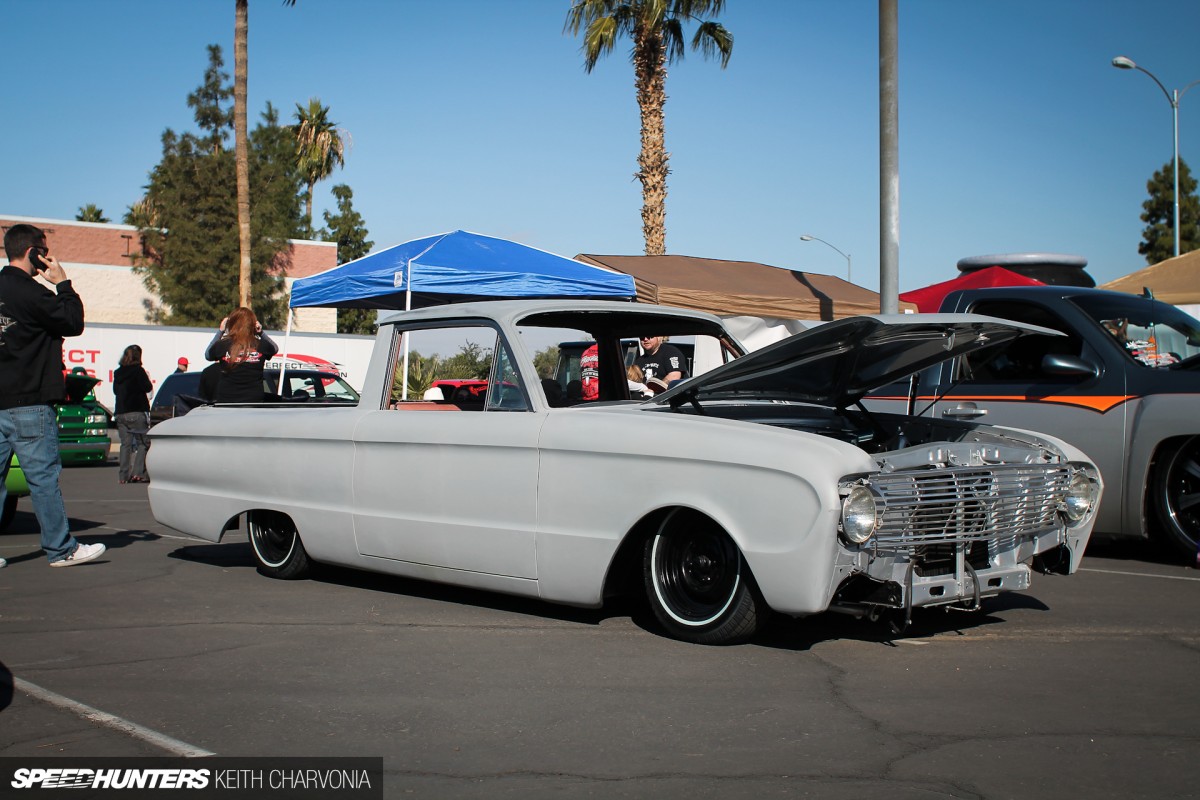 … or a pseudo-mini Ford Ranchero…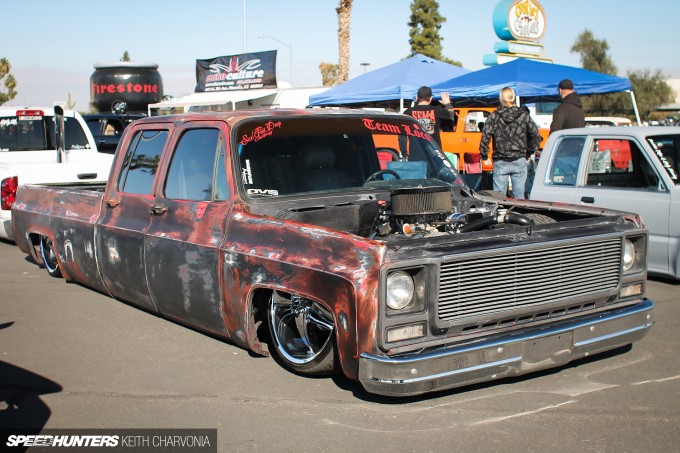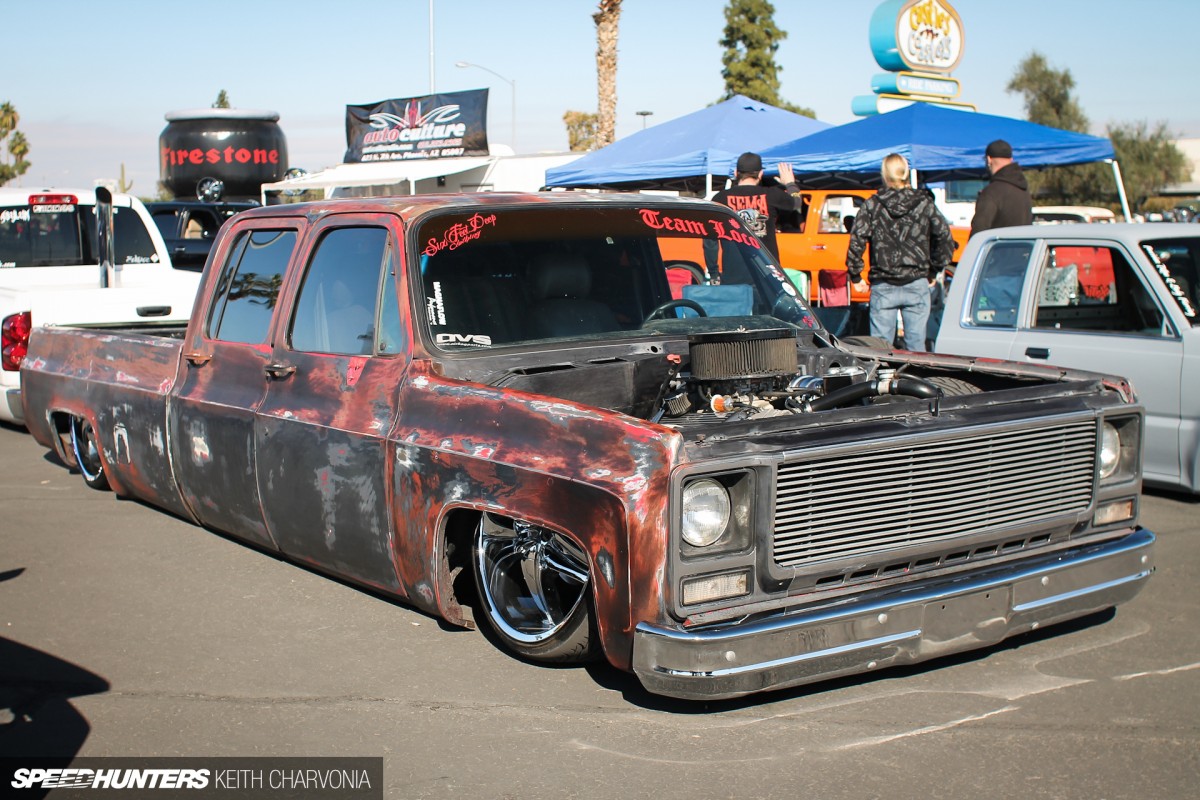 … or a classic fullsize Chevy.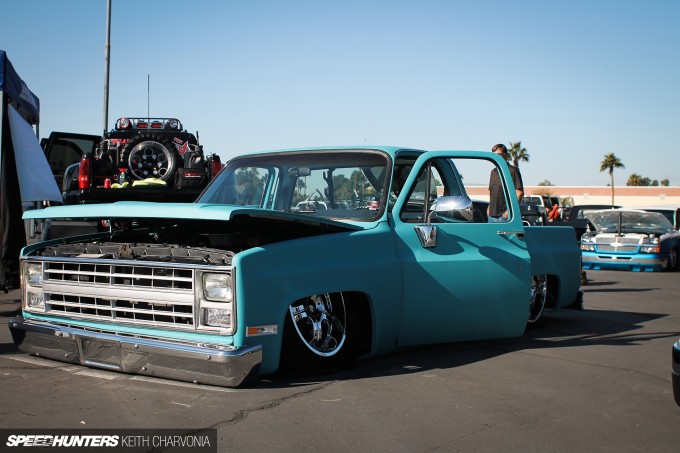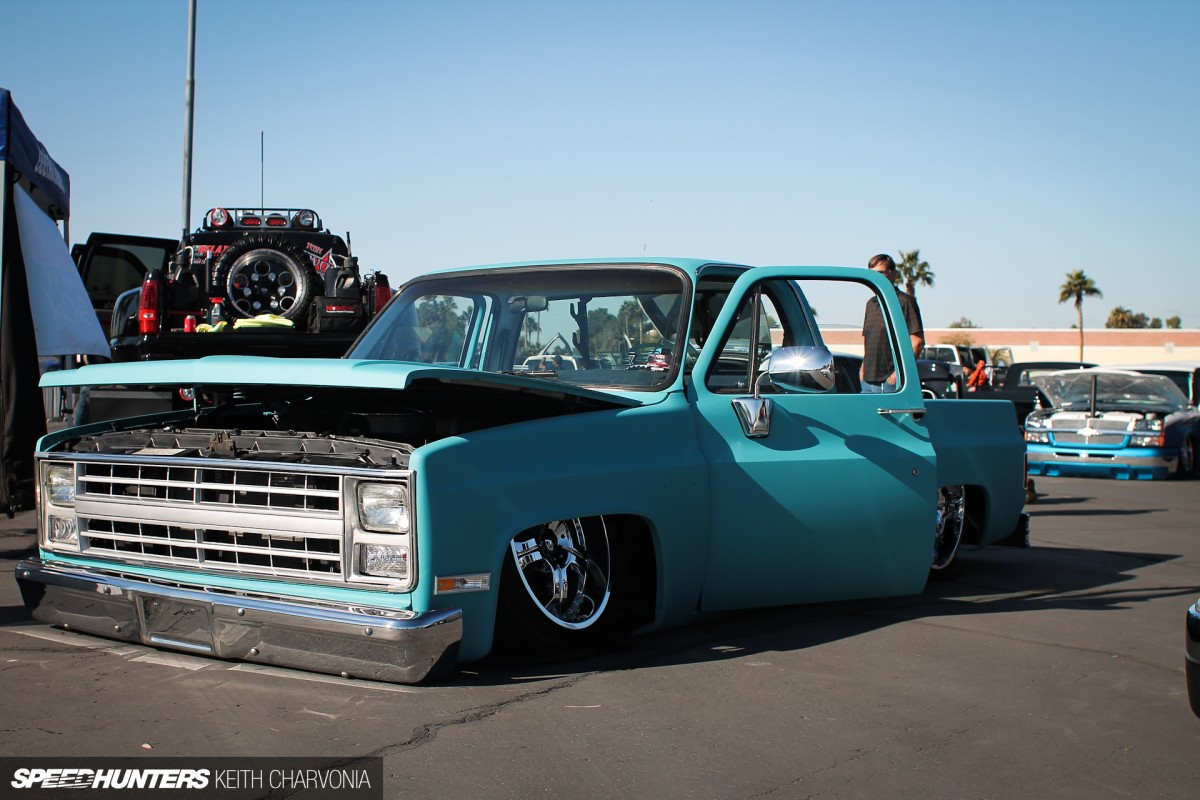 Chevy trucks are especially common. Demon camber anyone?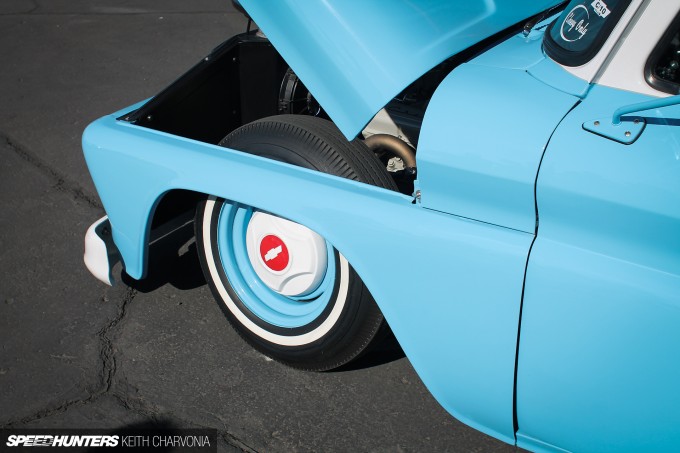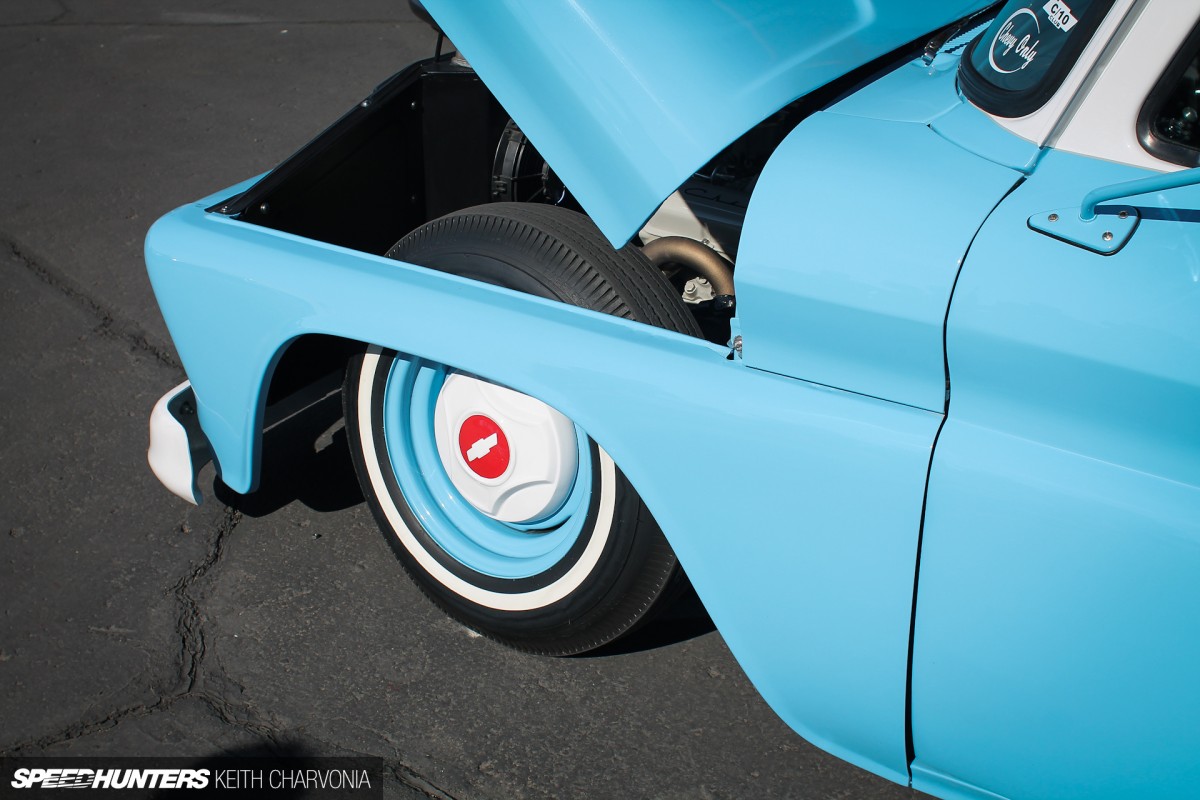 The minitruckin' mentality is still there though.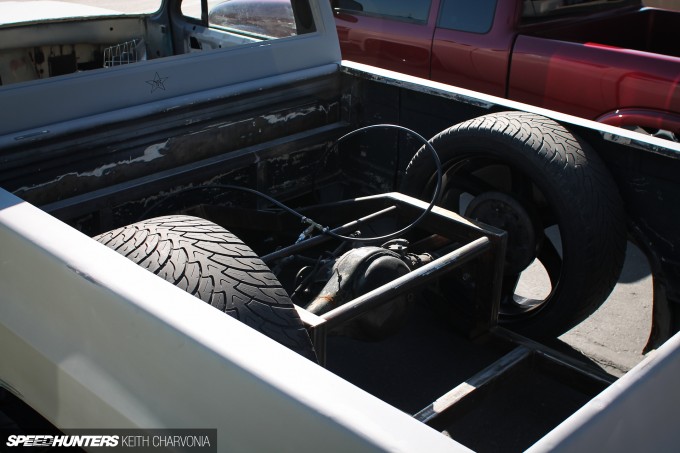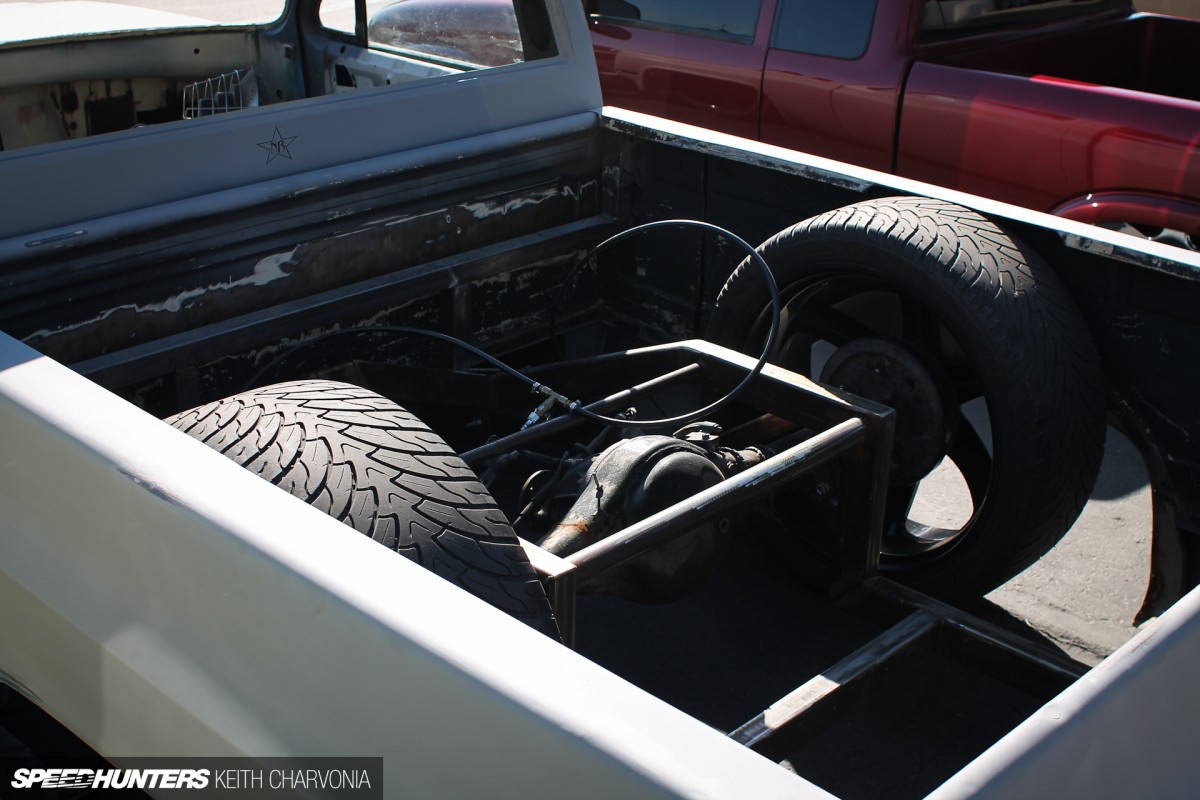 There's simply no such thing as too low.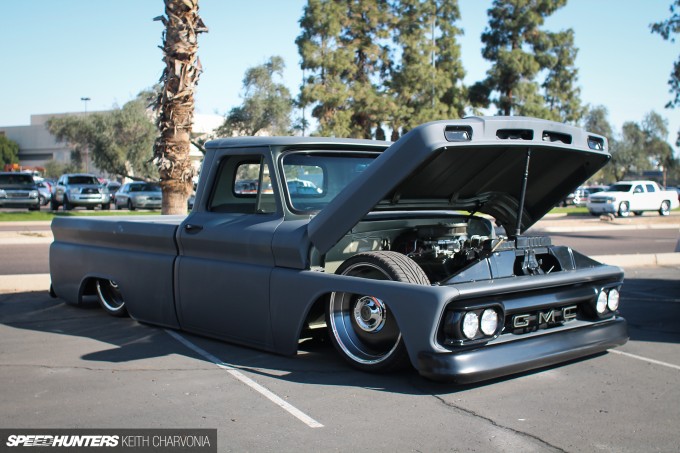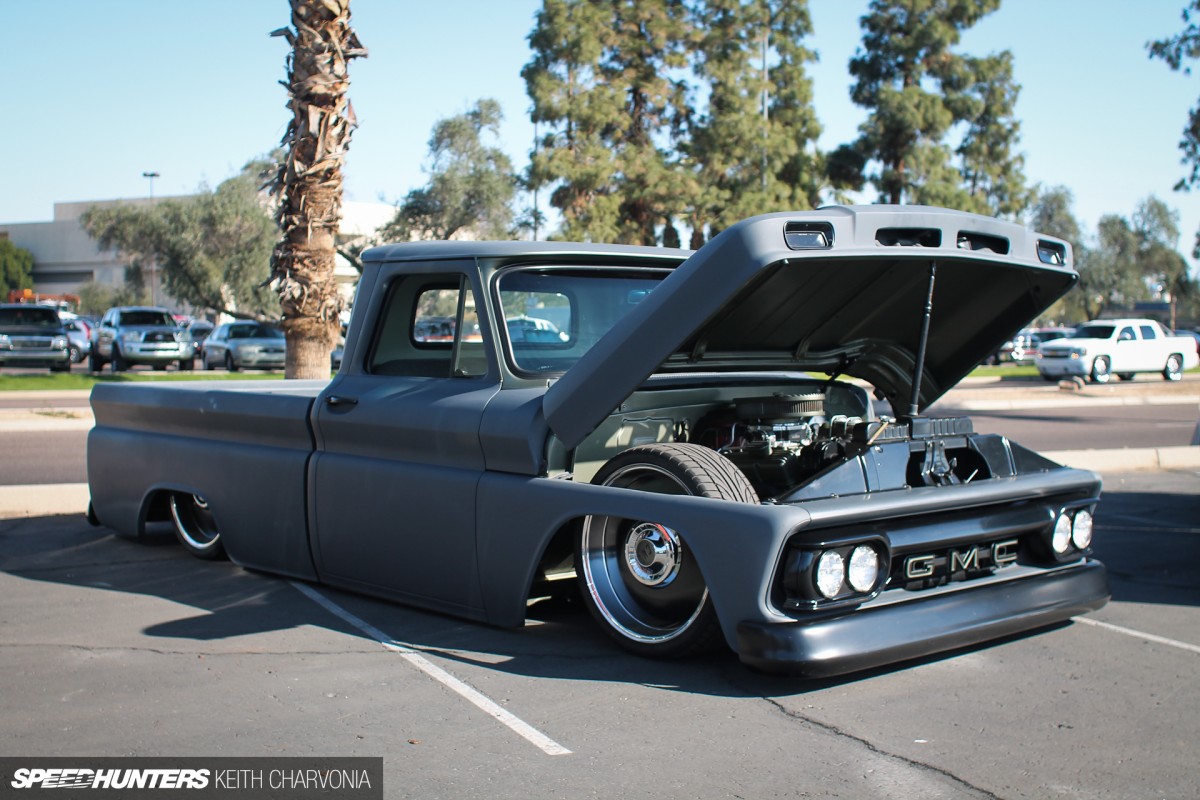 The Chevy Only club is known for having the cleanest old trucks around.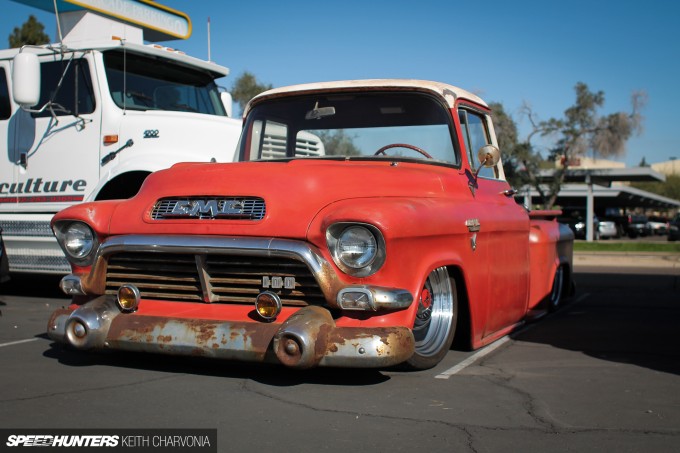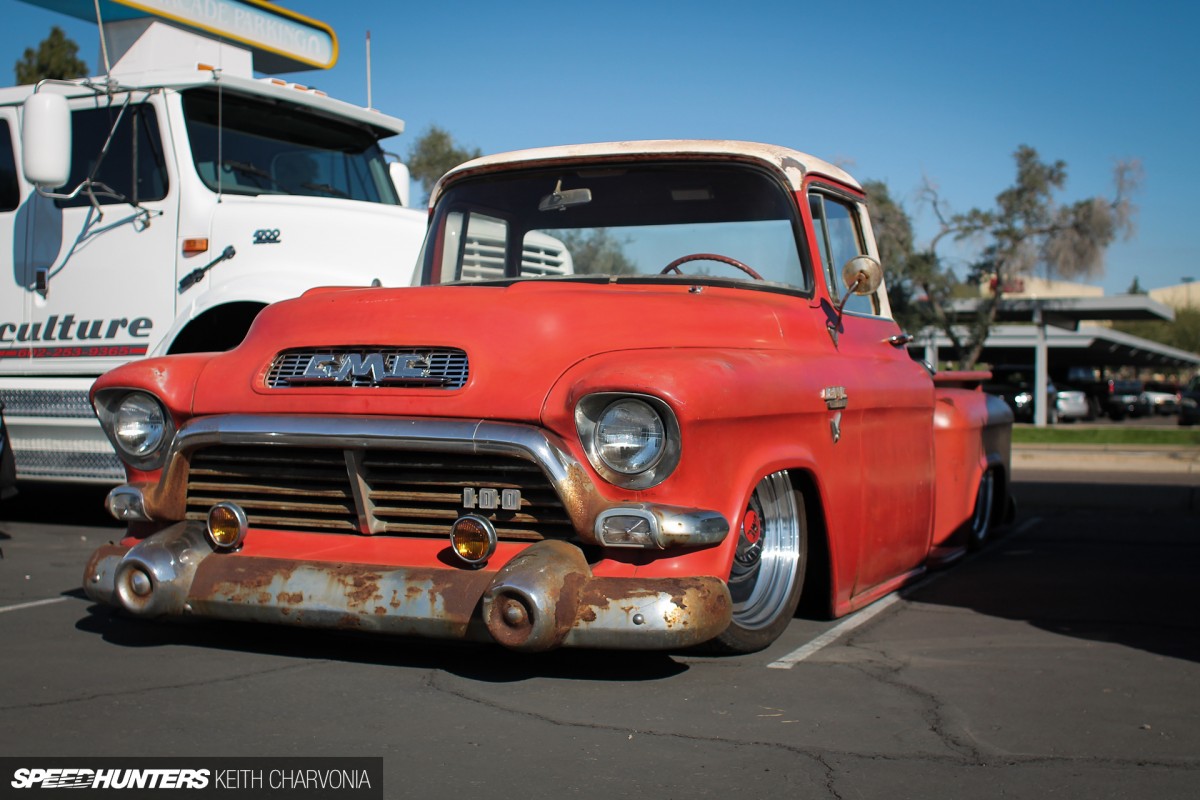 Even when they're covered in rust and patina.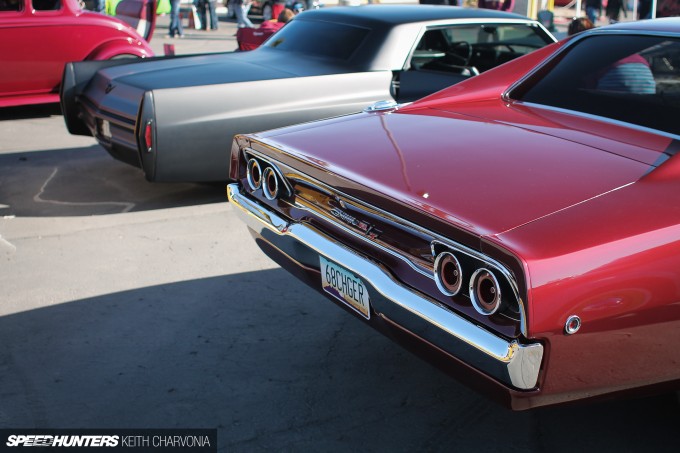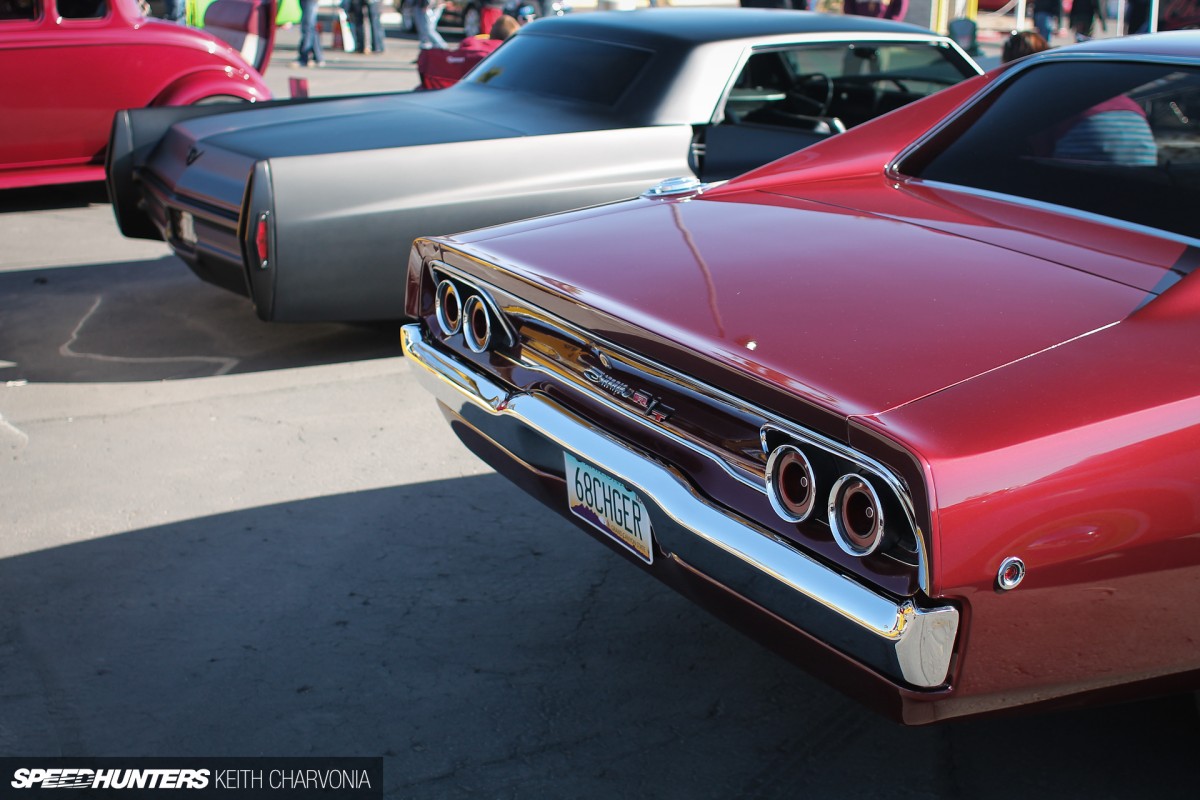 It isn't just trucks that get the treatment though: muscle cars and classics are fair game too.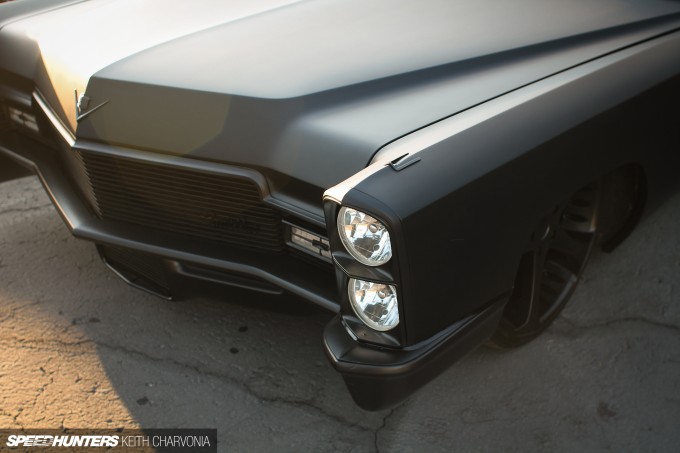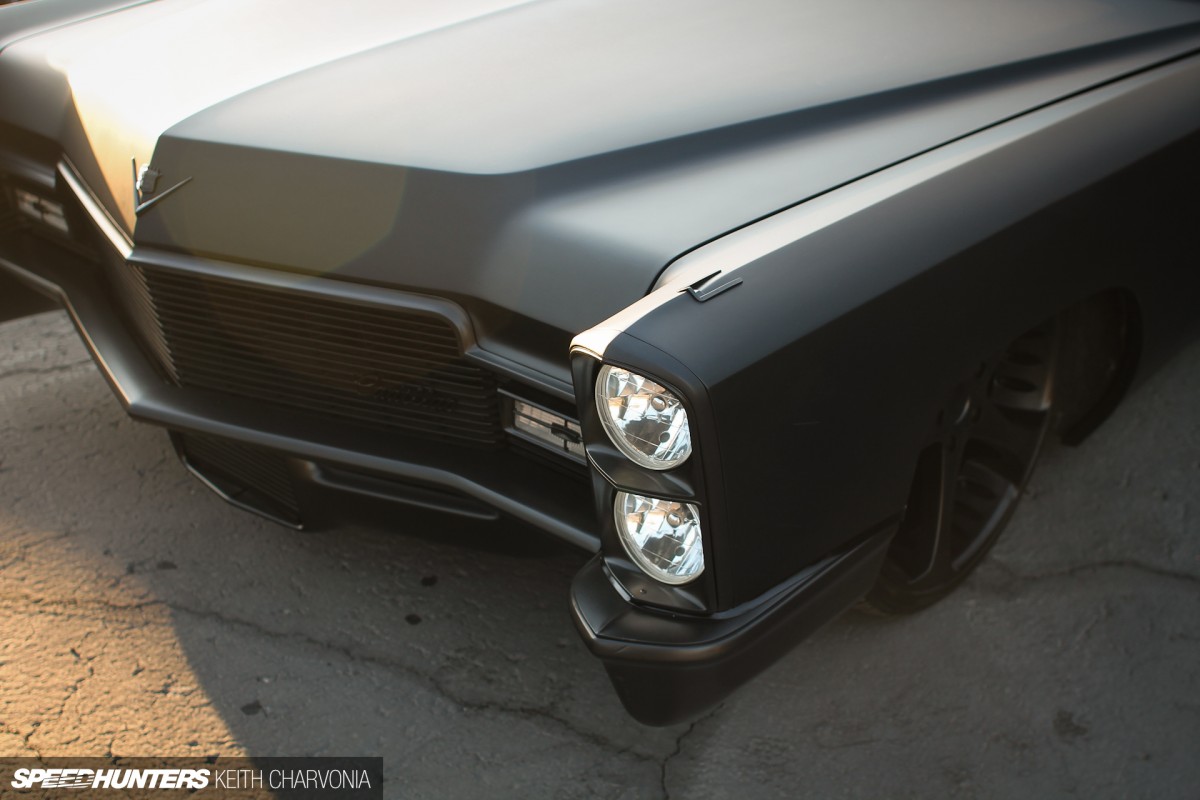 Cadillacs are always a favorite.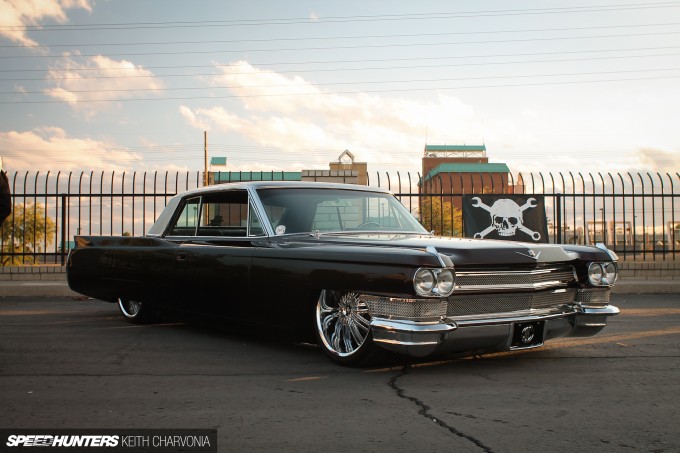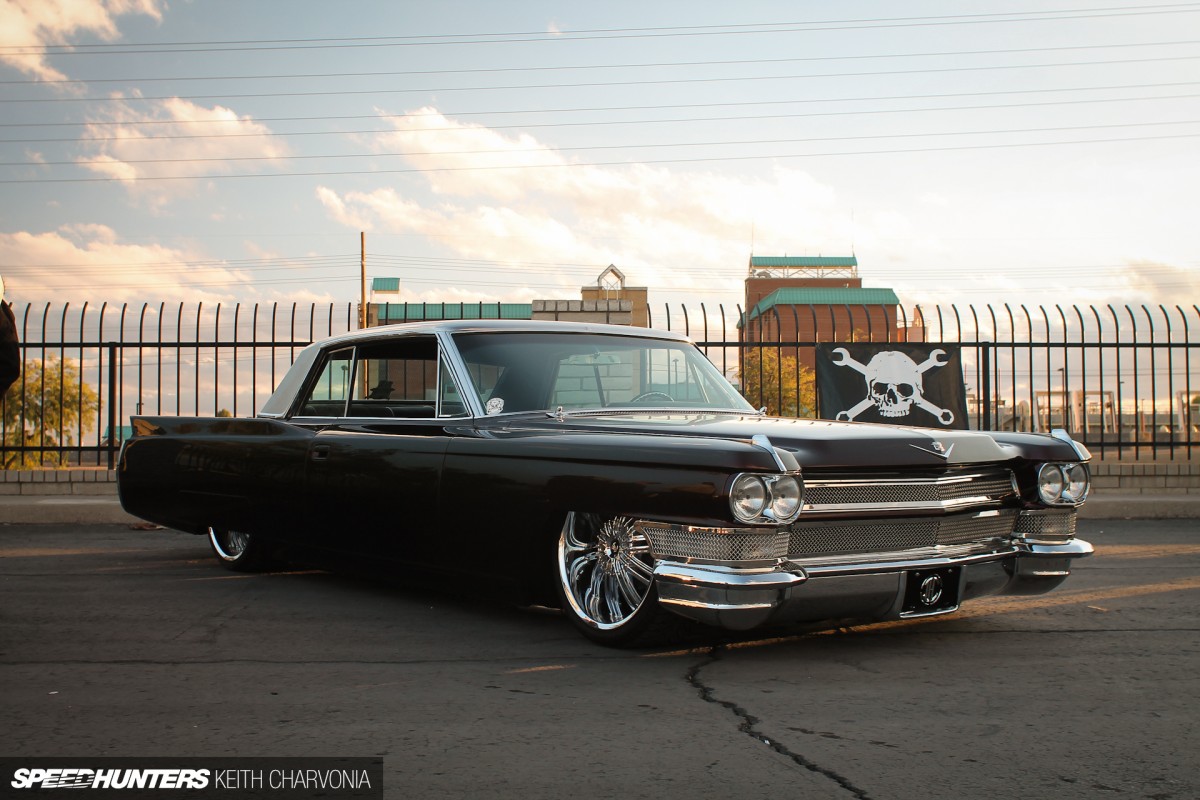 This one belongs to Joe Molina who organized the whole show. I first met Joe back at the Grand National Roadster Show where we were both showing our cars.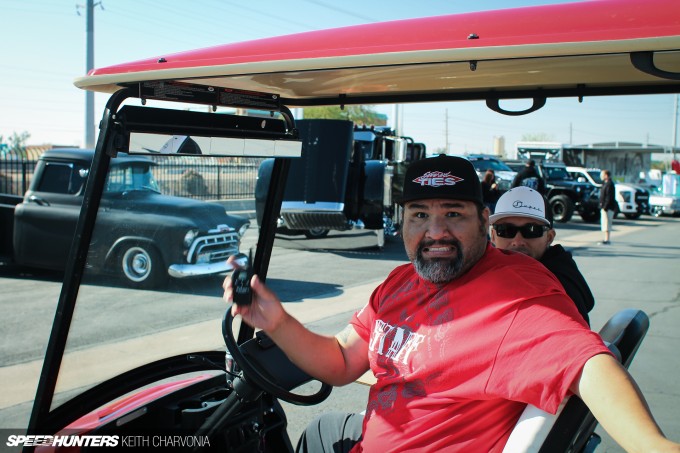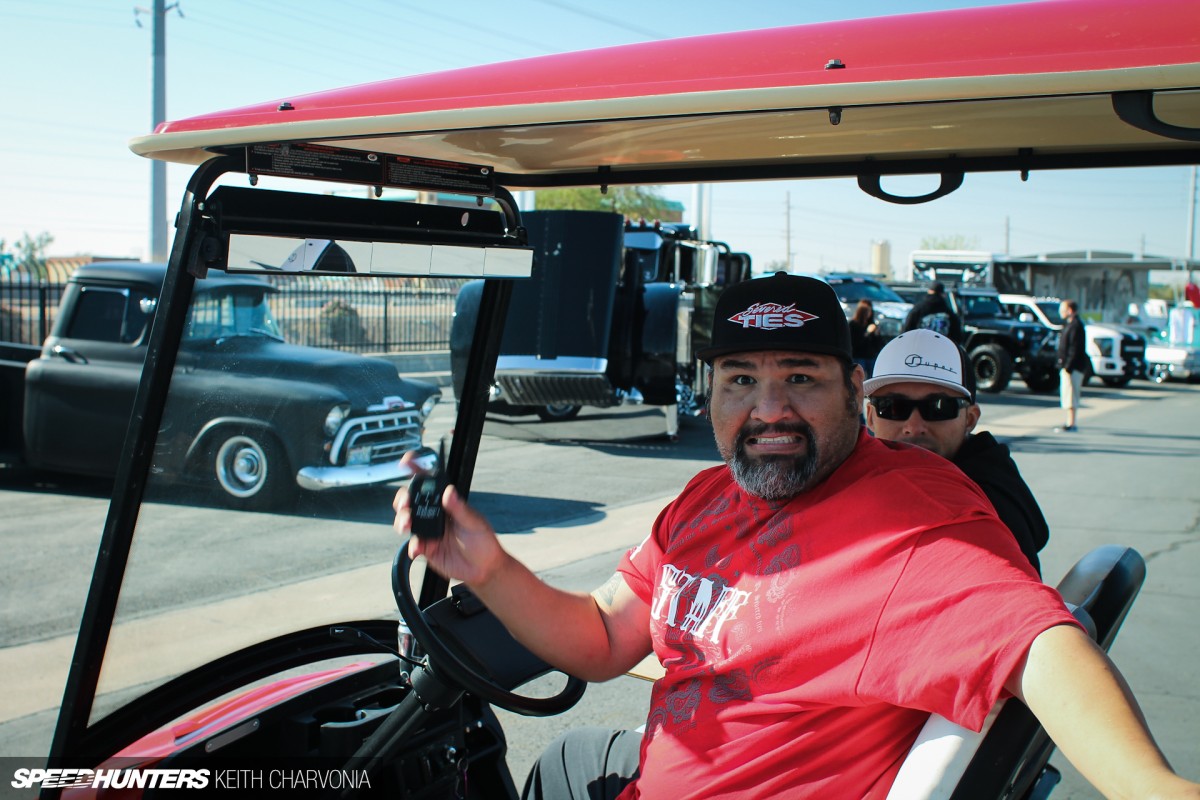 Joe was running around all day making sure things ran smoothly. Mission accomplished.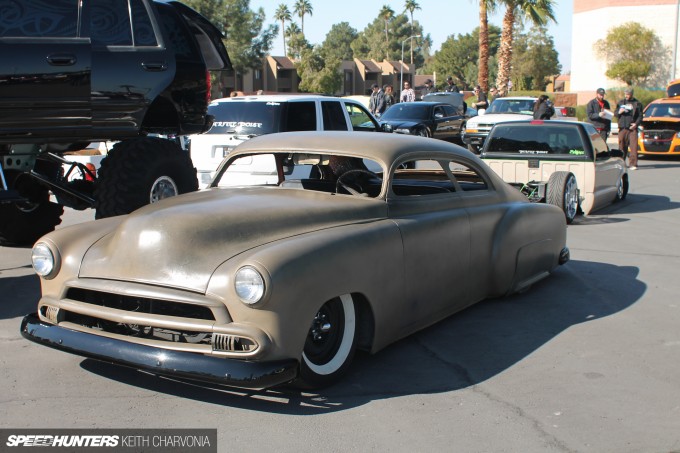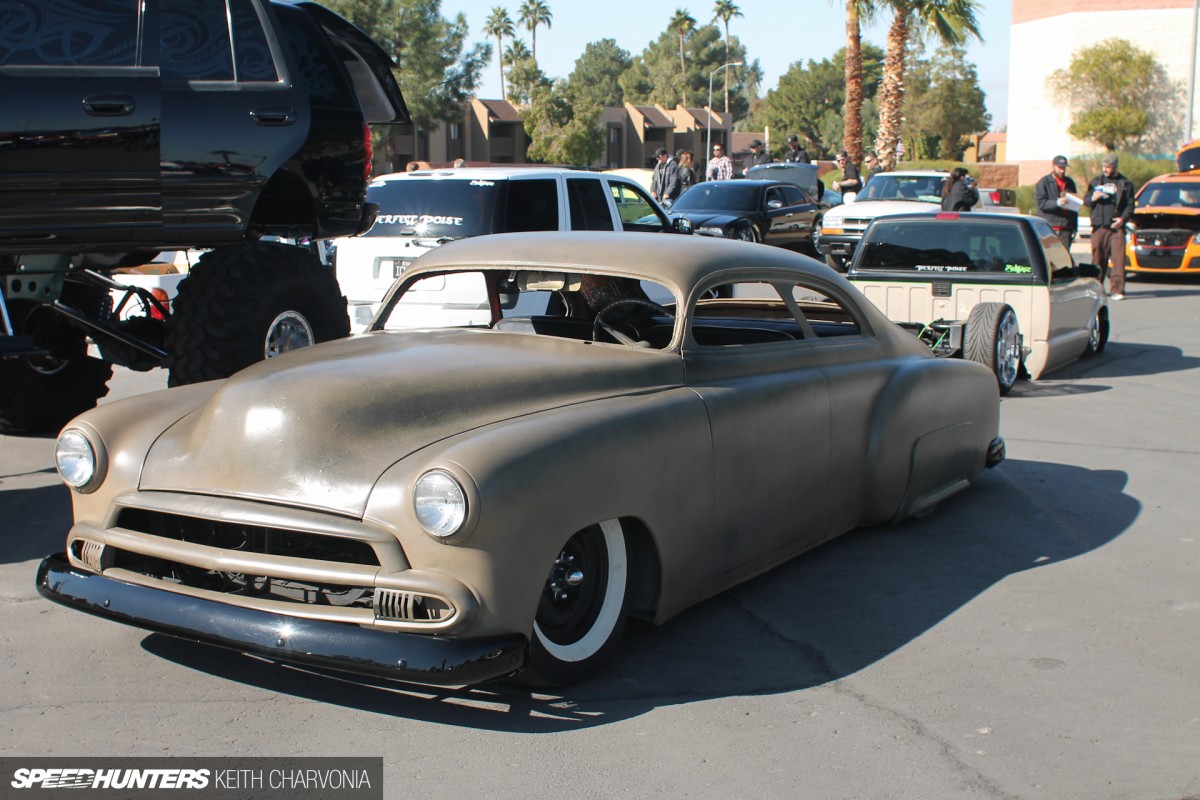 It's clear that I'm not the only minitrucker who has now turned my attention to '50s kustoms.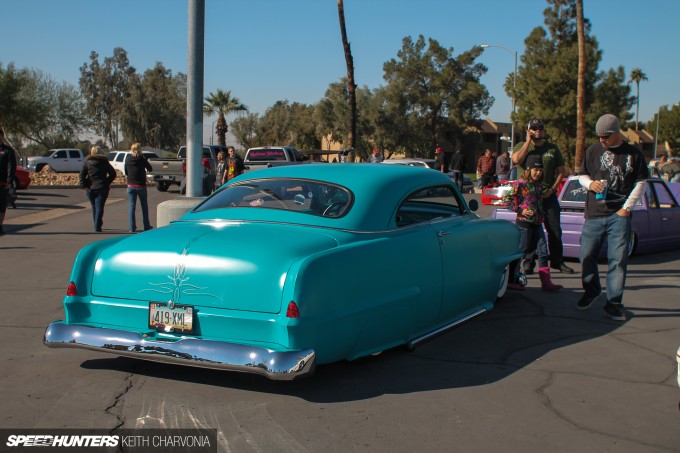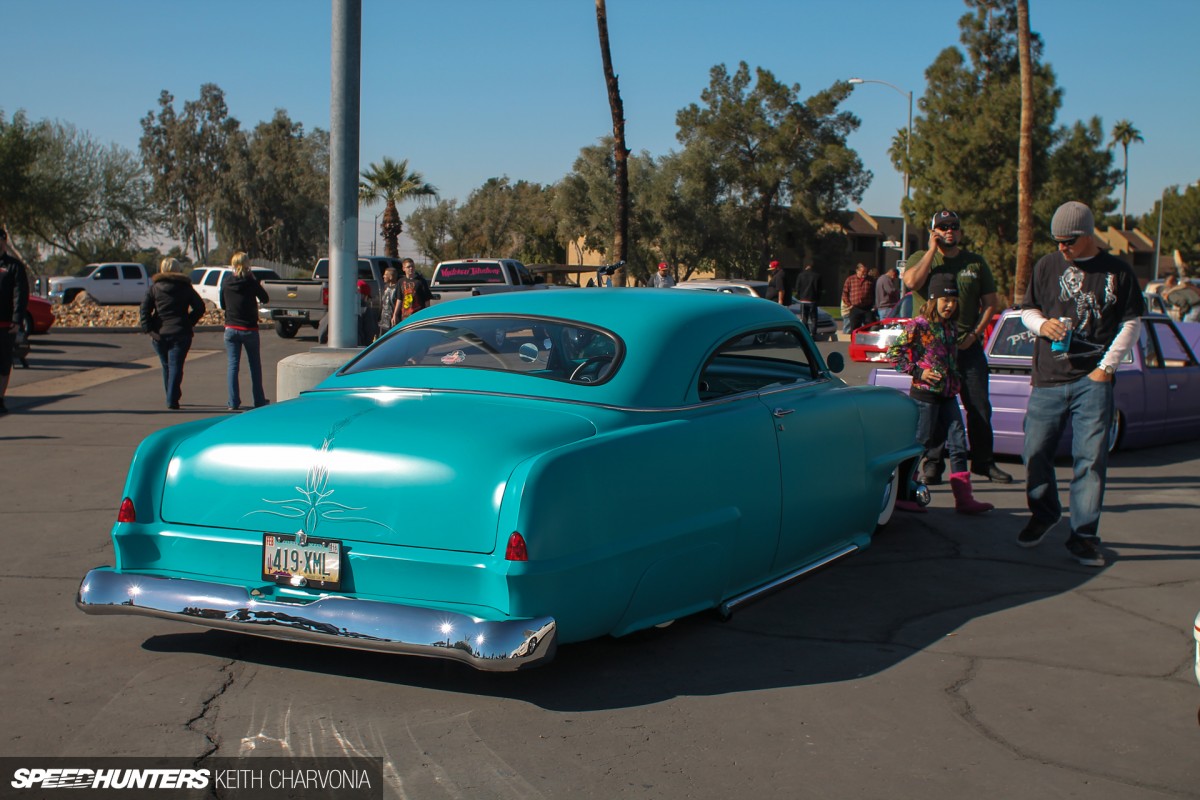 There were several on hand.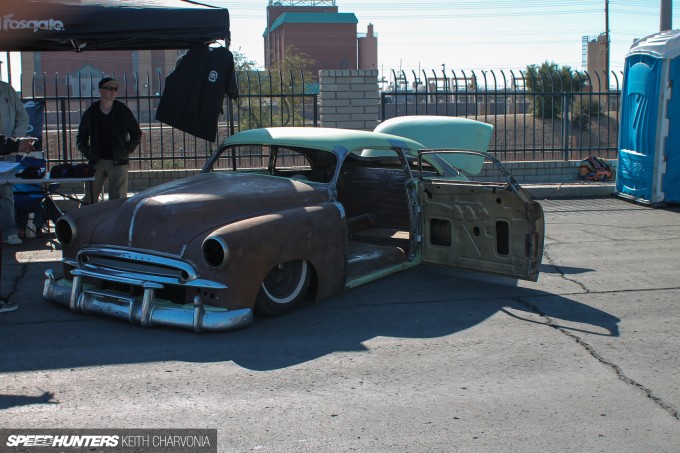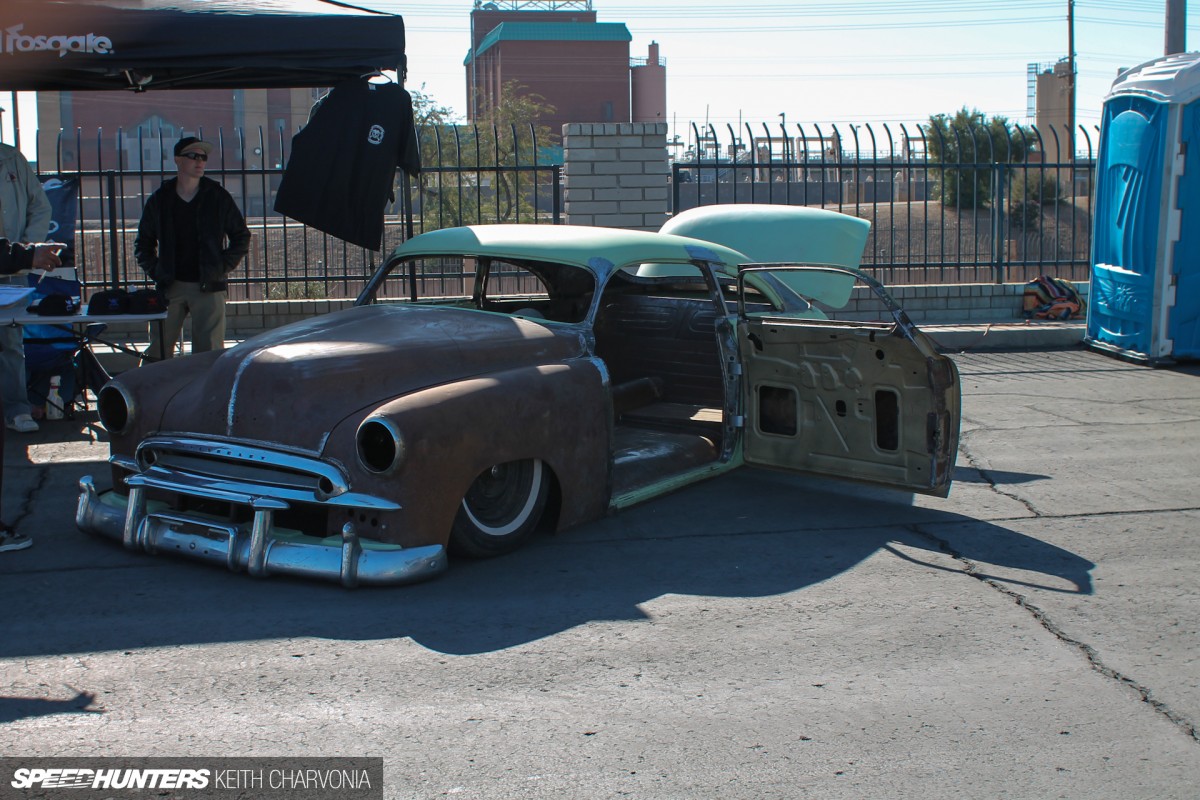 Reinforcing my belief that we're all doing the same thing, just on different years and models of vehicles.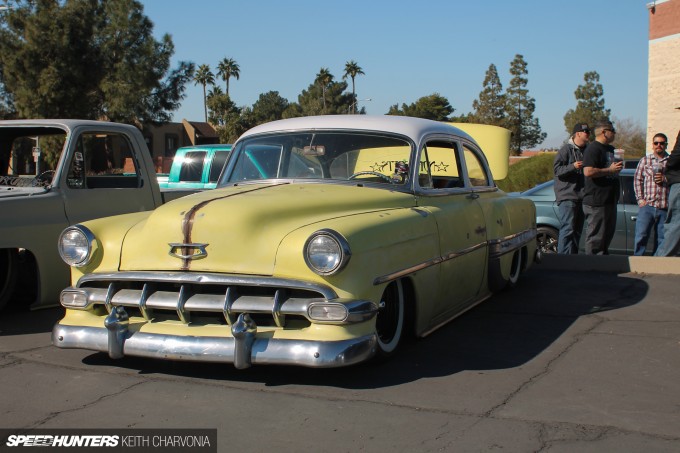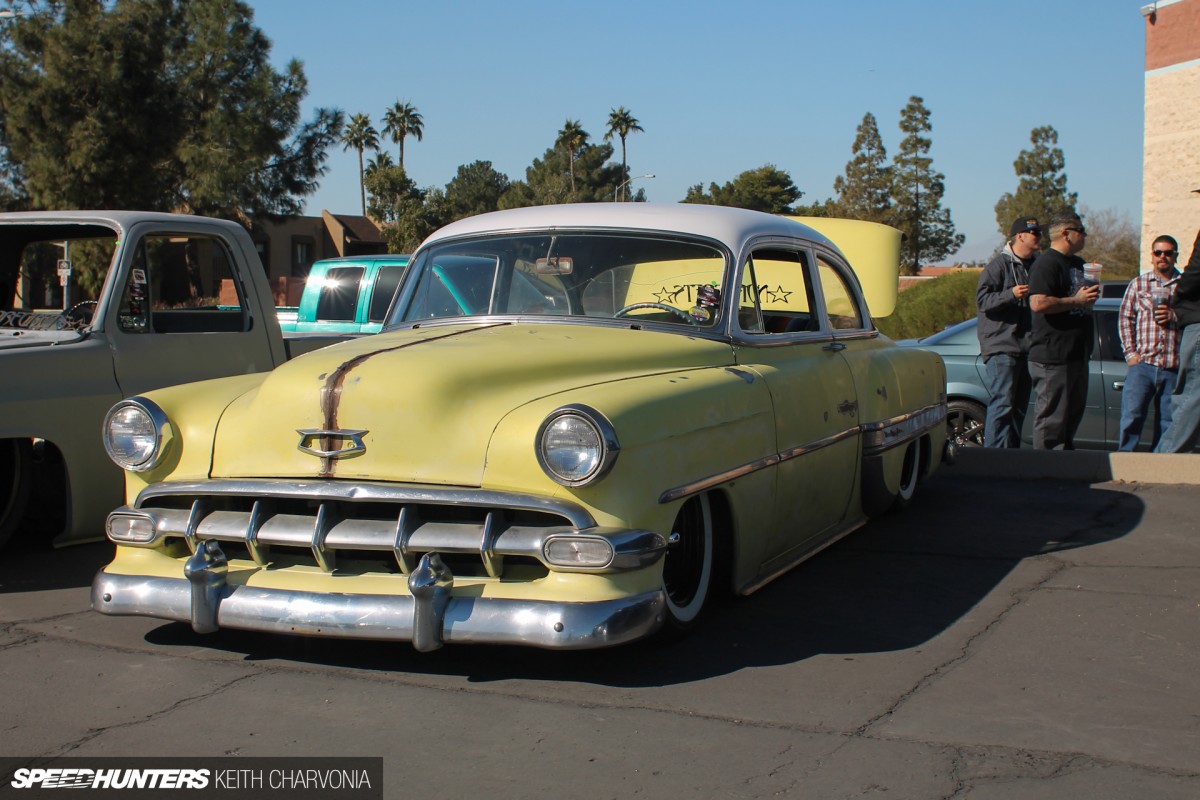 A good stance is a good stance.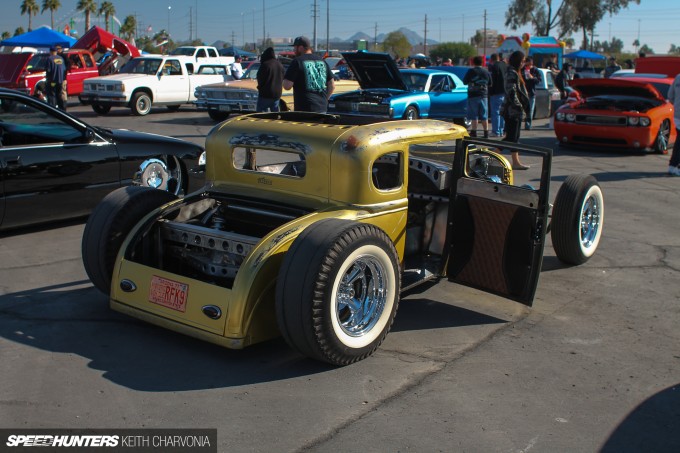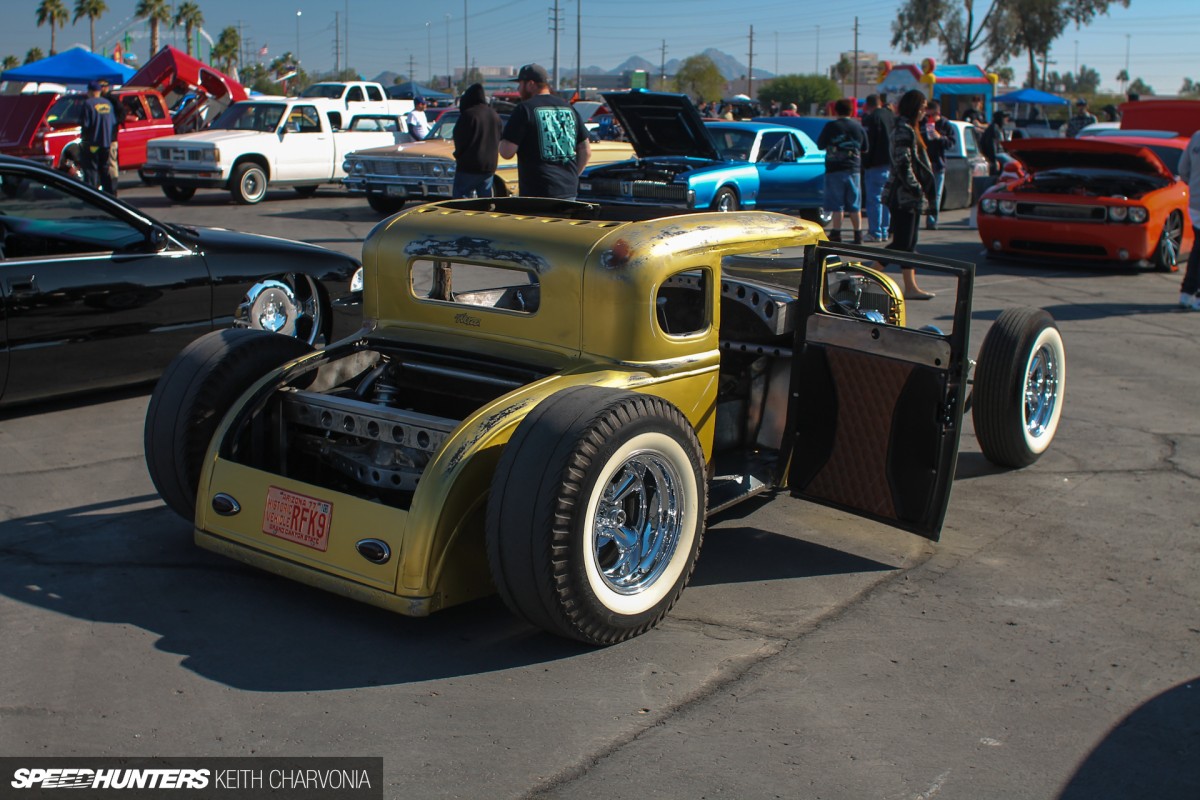 It's pretty cool to see the open-mindedness in this scene: pretty much any type of car is acceptable and the minitrucker style can carry over into anything.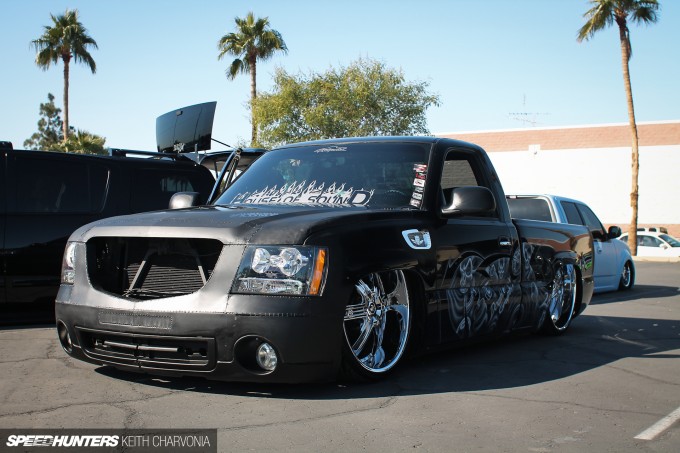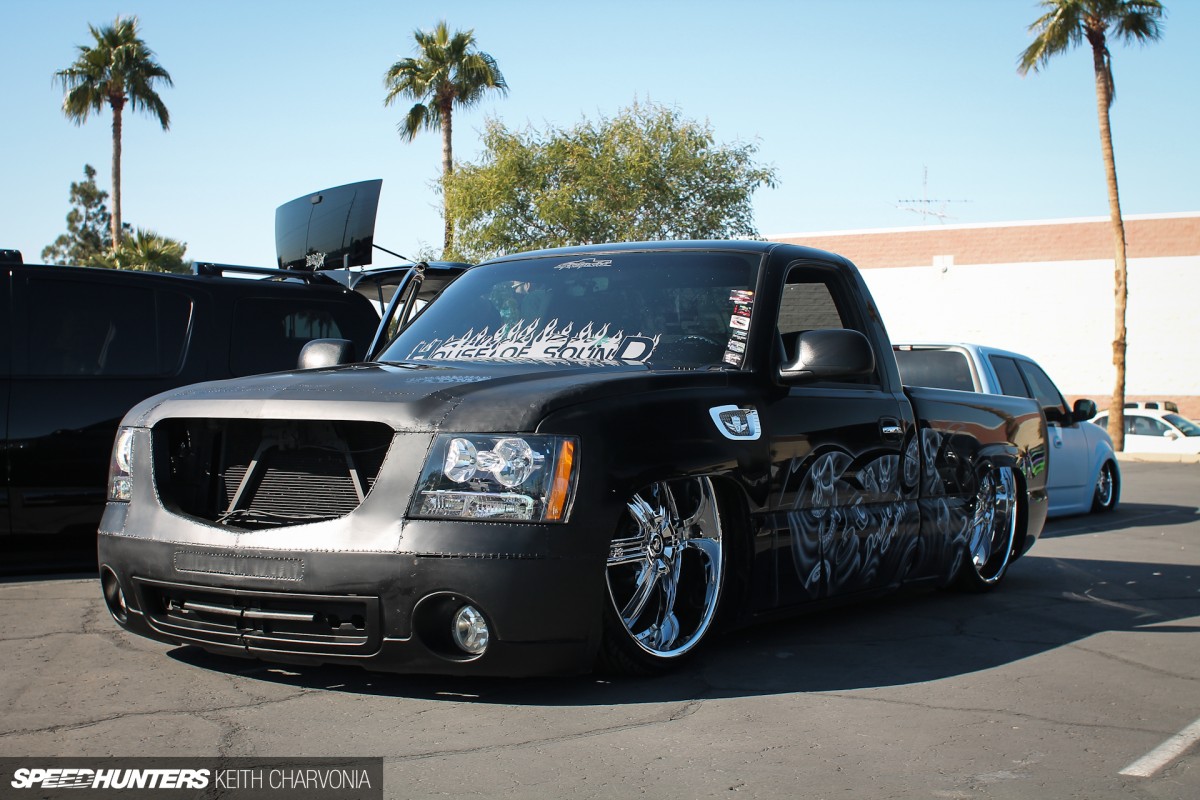 It's more about the work that goes into your build…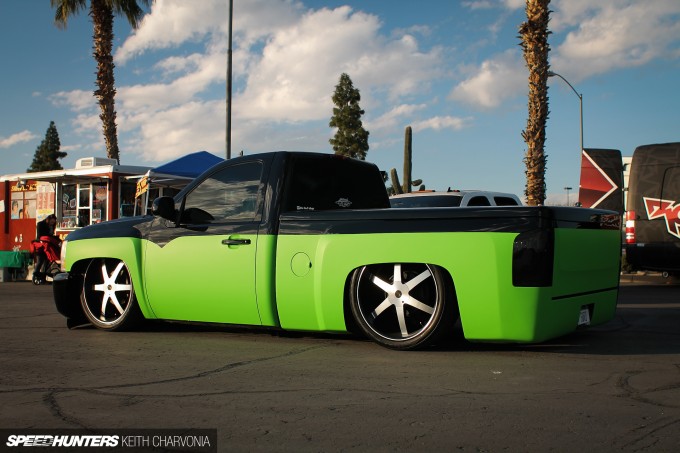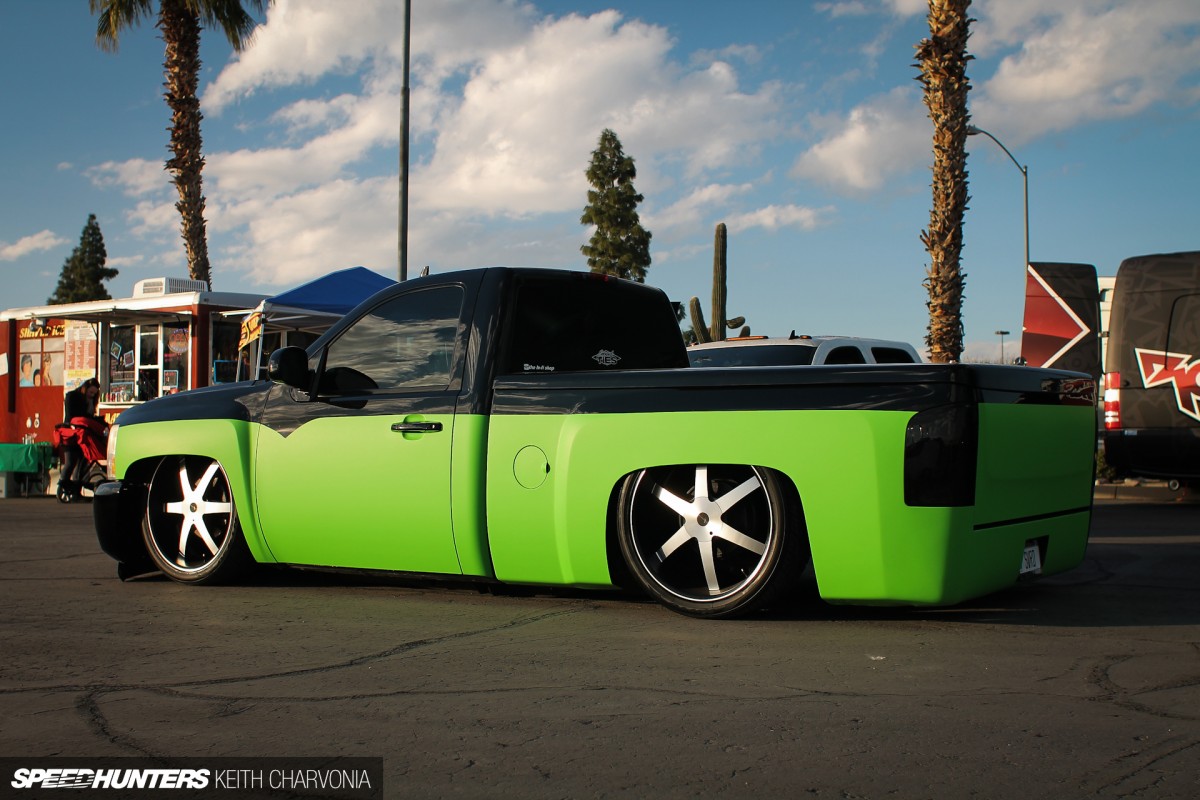 … and getting that killer stance…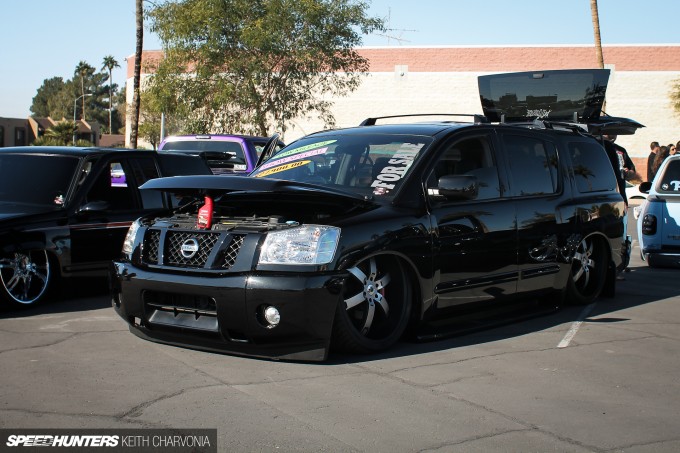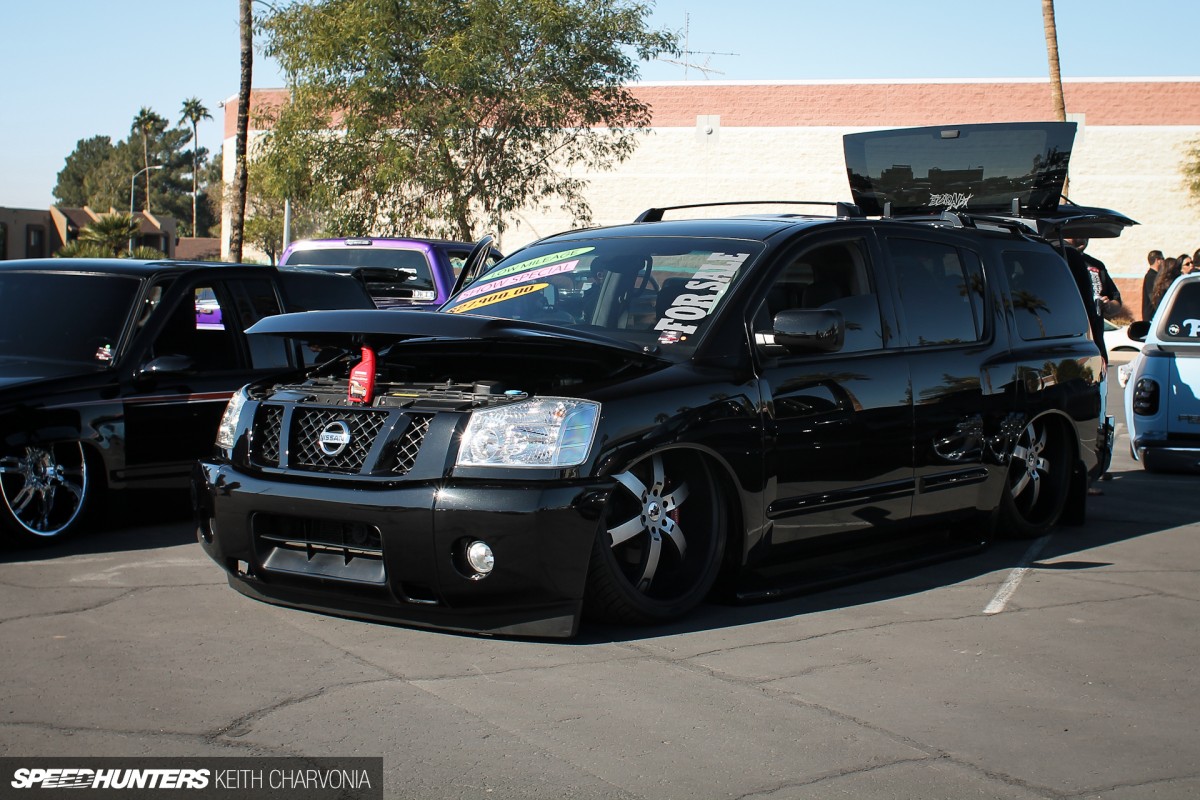 … no matter what you start with.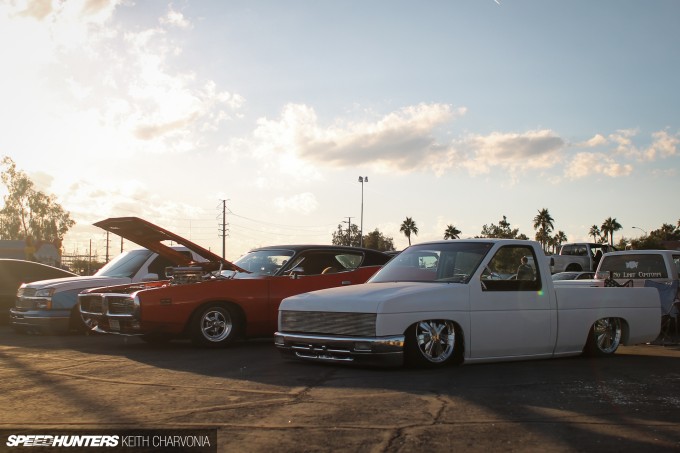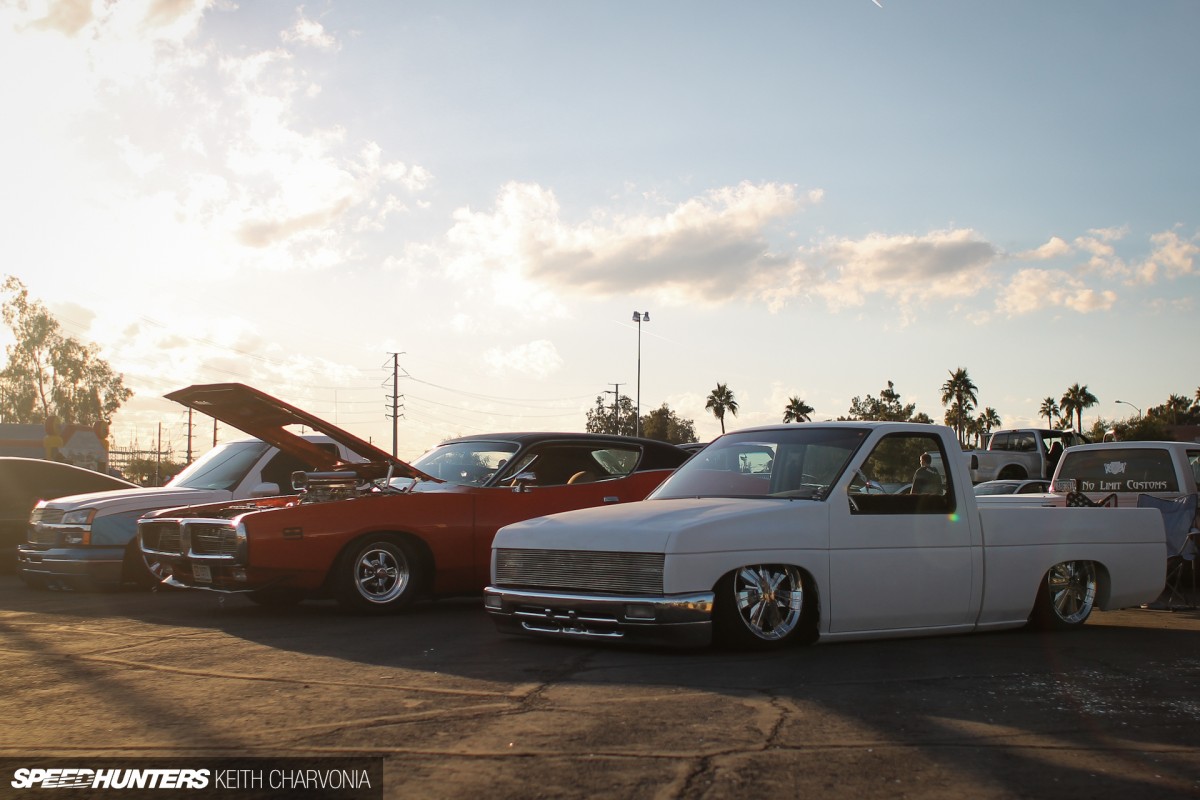 It might seem like a polarizing genre, but it's really not.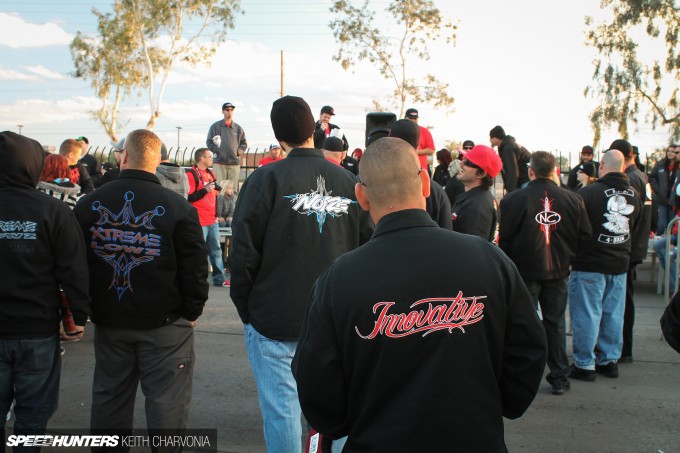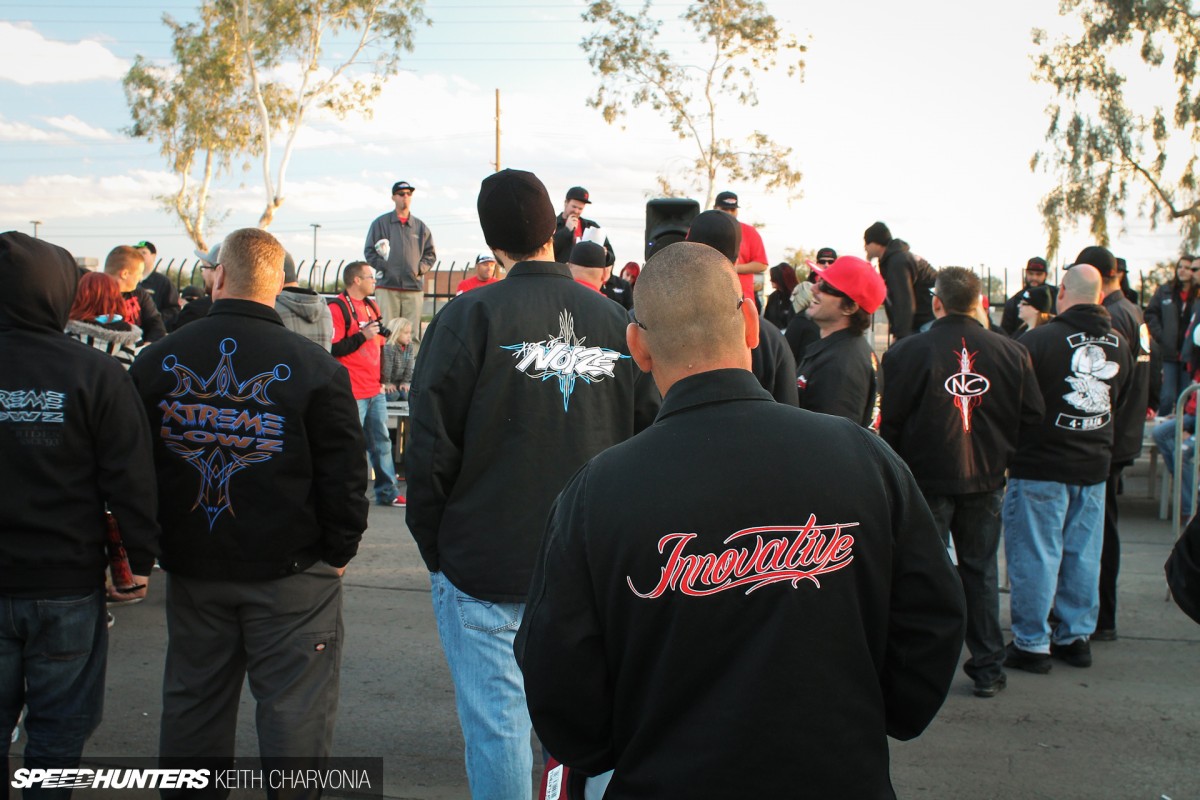 At the end of the day I took a look around during the awards ceremony and realized that nearly everyone was wearing a club jacket.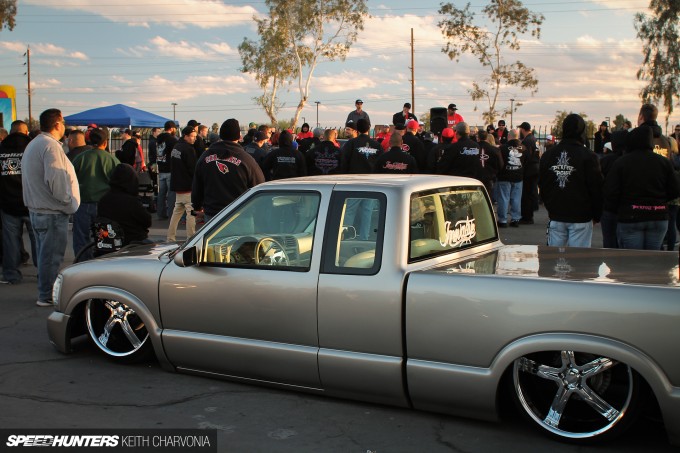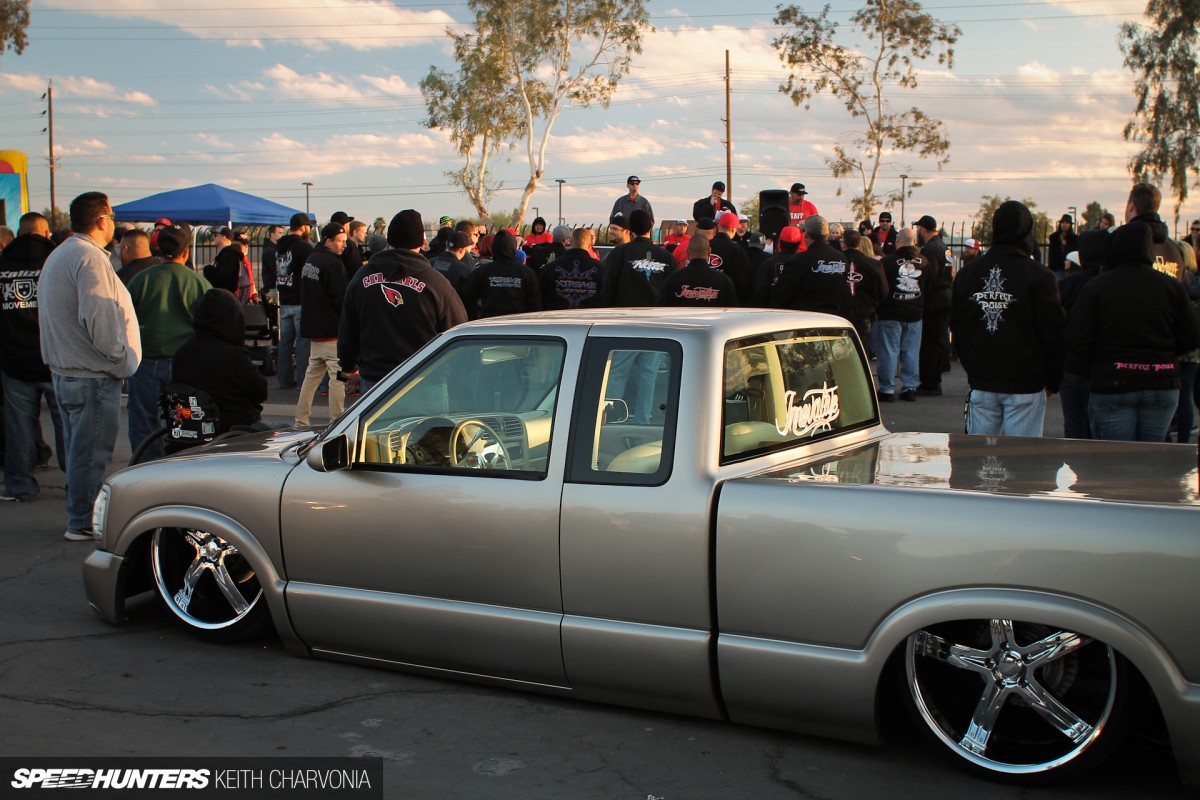 Proof that minitruckin' is as much about being part of something as it is about crafting something with your own hands. It's not a bad scene to grow up in if you ask me.
Keith Charvonia
Instagram: SpeedhuntersKeith
keith@speedhunters.com
SEMA 2013: Truckhunting
Thrown Into The Deep End: 2013 Through My Lens