Jack of all trades
If you had to piece together your ultimate street machine, what would it be? Something with immense power? A creation with show-worthy looks? The ability to drive in comfort to the race track and then cut quick laps or hit apexes with a few turns of counter-steer dialled in? For the owner of the Nissan S15 Nissan Spec-R that we're about to show you, it was a combination of all those things; a road car with no bounds.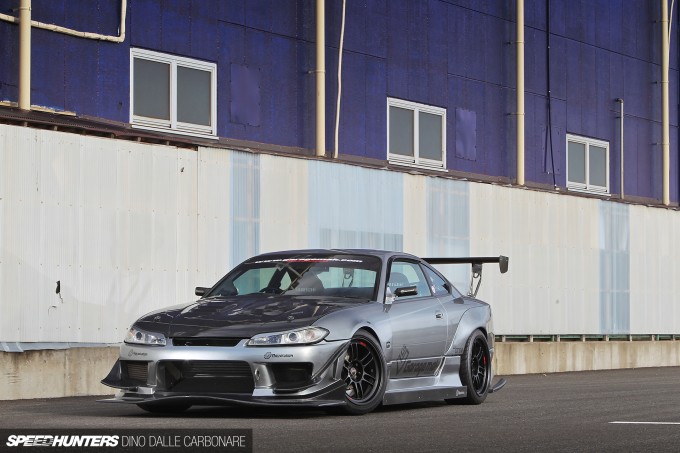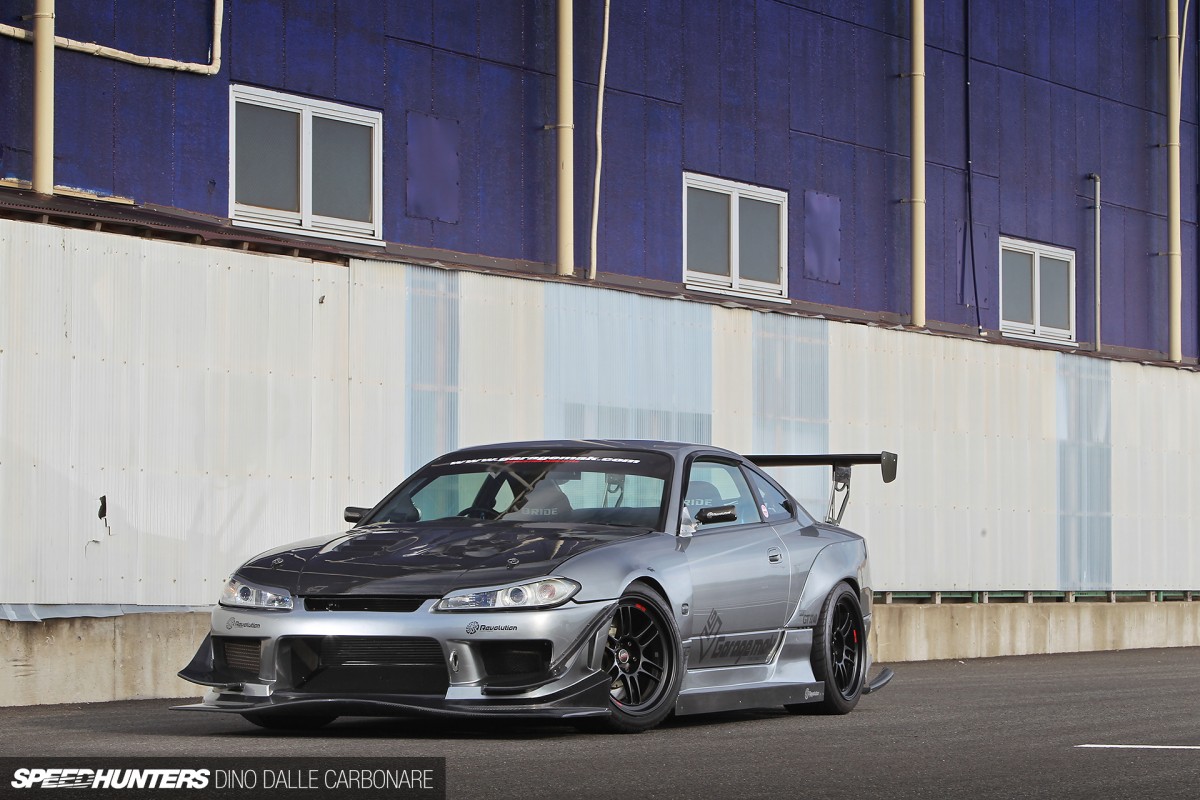 Creating a machine that excels on multiple levels isn't an easy thing to achieve, but for Nagano-based 'total tuning car shop' Garage Max, and the two brothers behind the operation, Tatsuhiro and Kazunori Miyagawa, it's something they've forged a reputation for.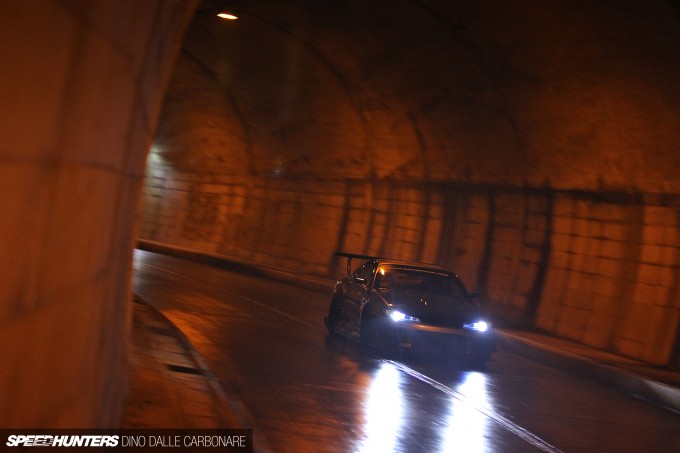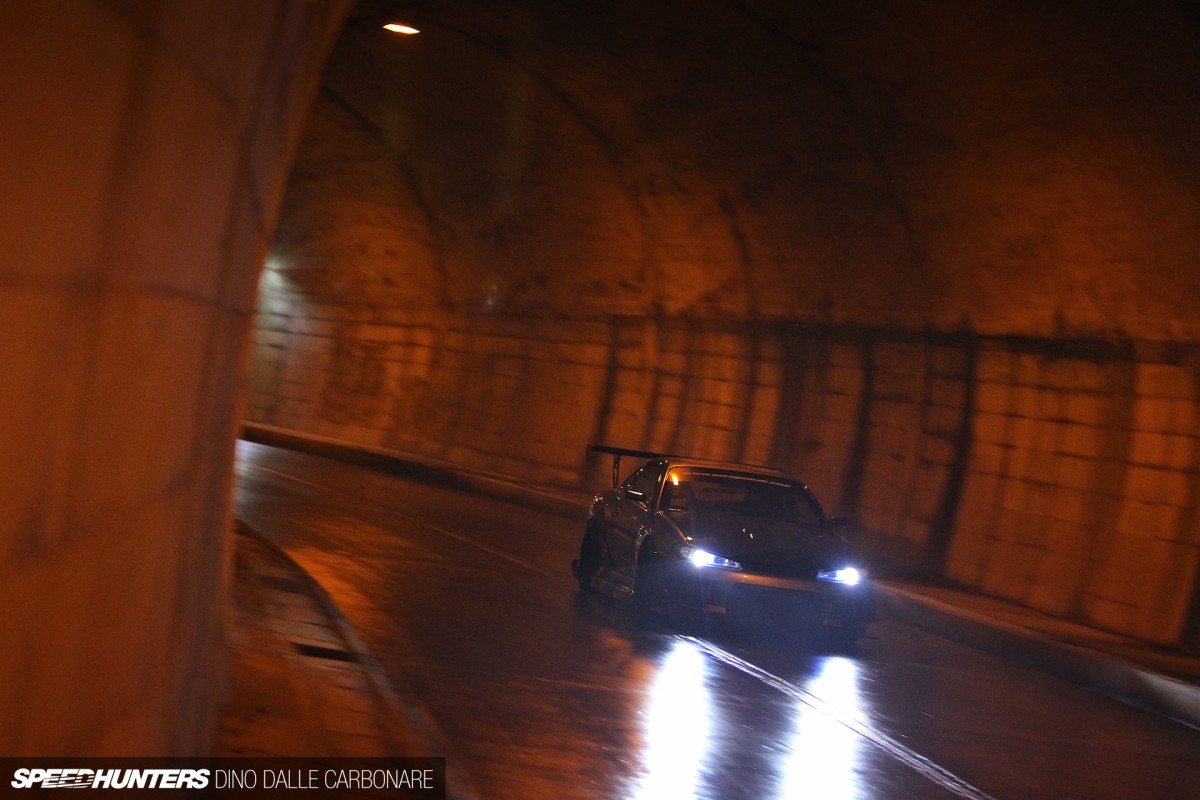 Of course, building a car with multiple performance attributes is one thing, but doing so within the bounds of road car regulations (or close to them at least anyway) can throw a spanner – or a wrench, depending on where in the world you live – into the works.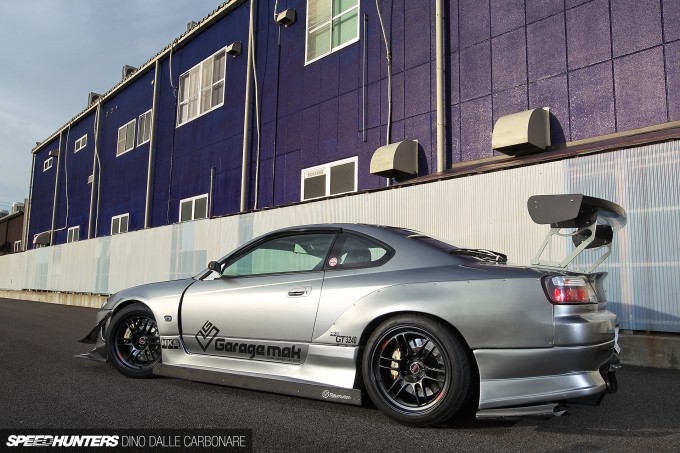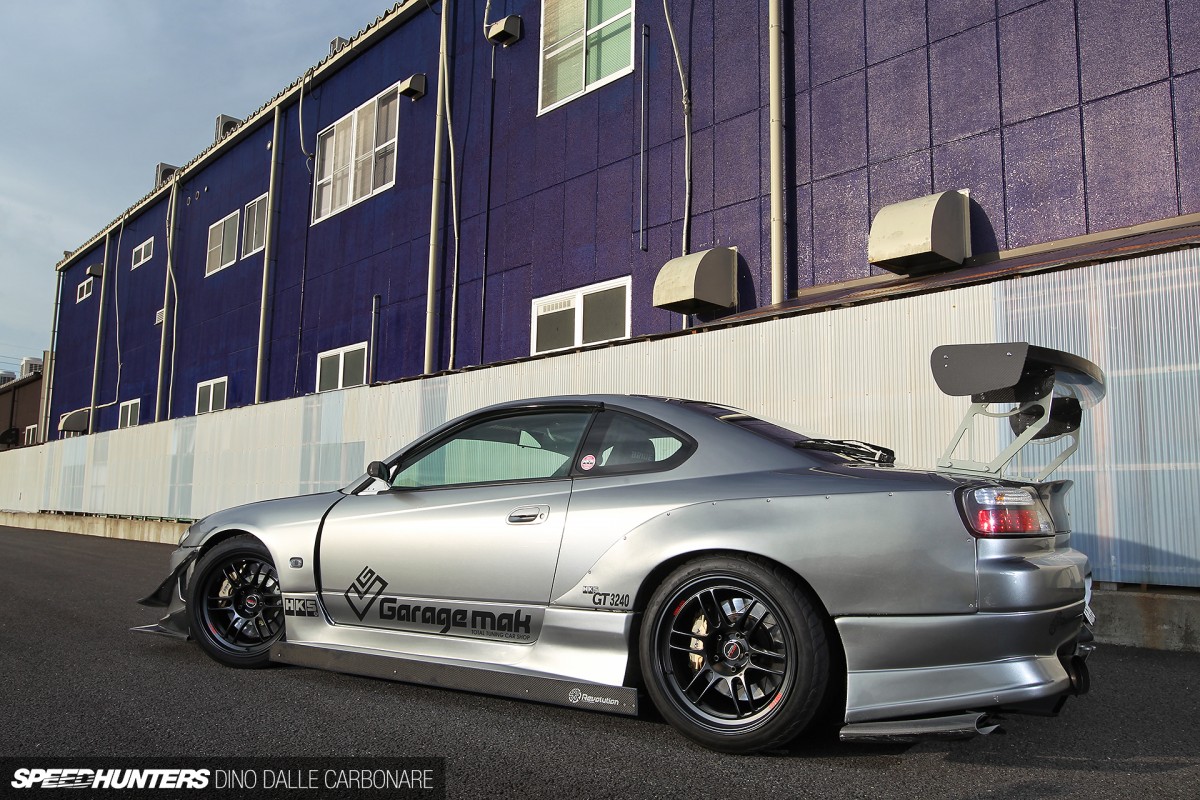 But here's all the proof you need that it can be done.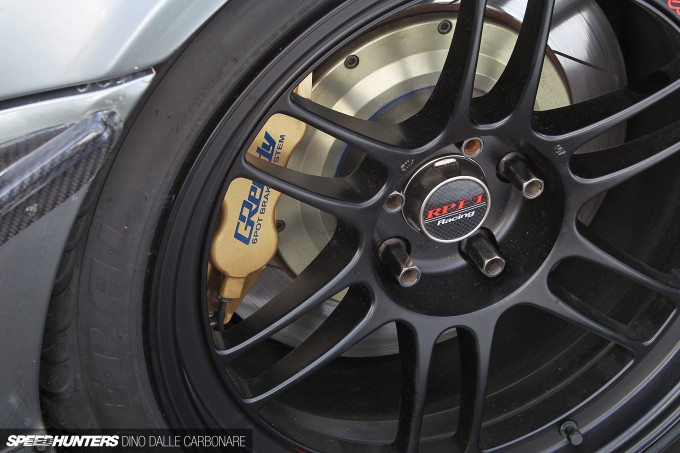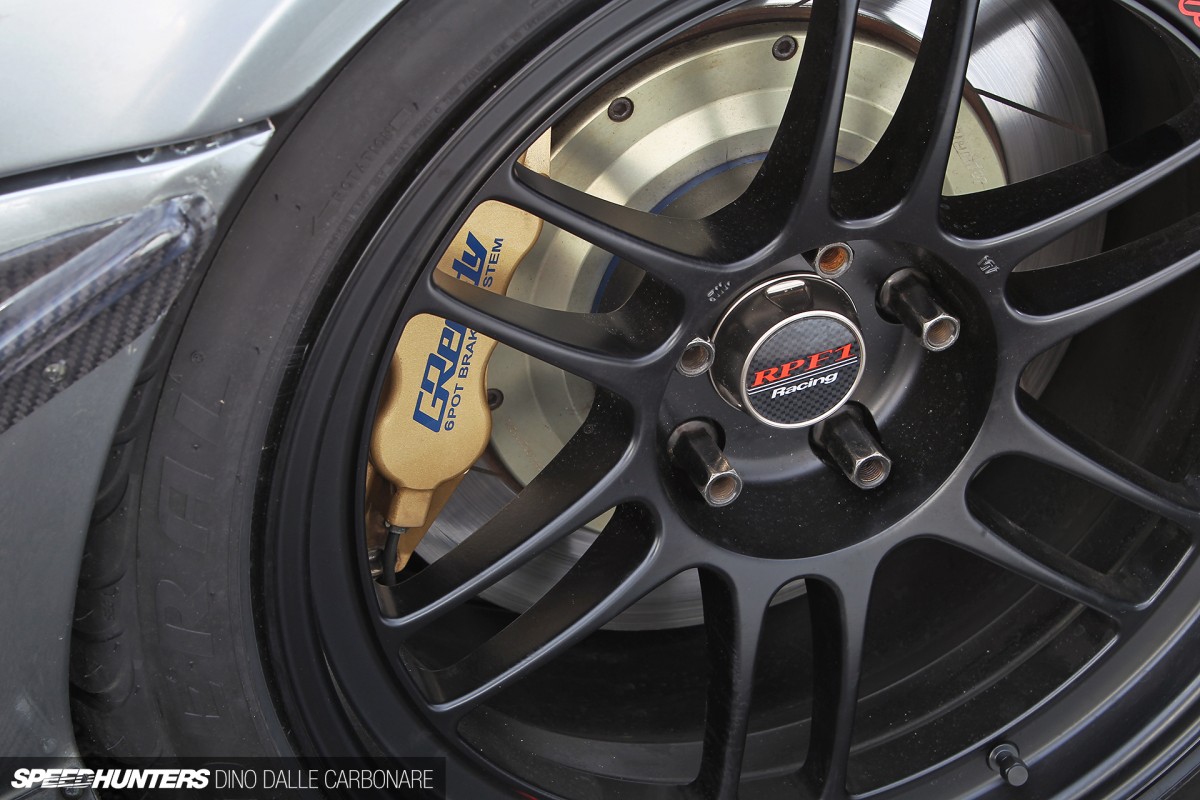 Through constant evolution, the Garage Mak S15 has become one of most complete street car builds we've ever seen. Even the Miyagawa brothers admit that there's not much left they can do to it! Call it the ultimate embodiment of a Silvia street car; something played out through a multitude of modifications, beginning with the bodywork.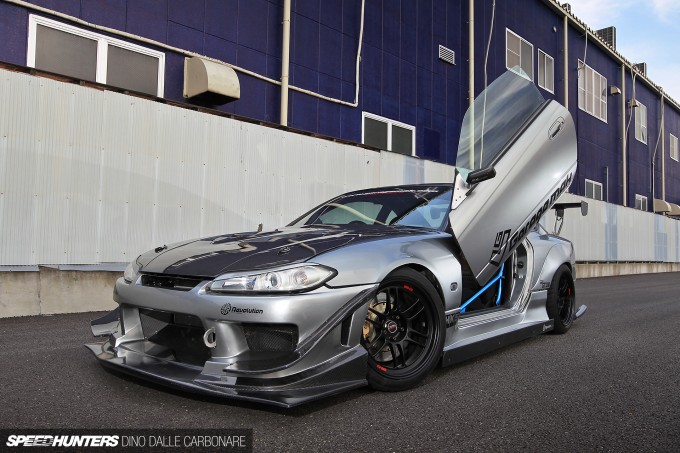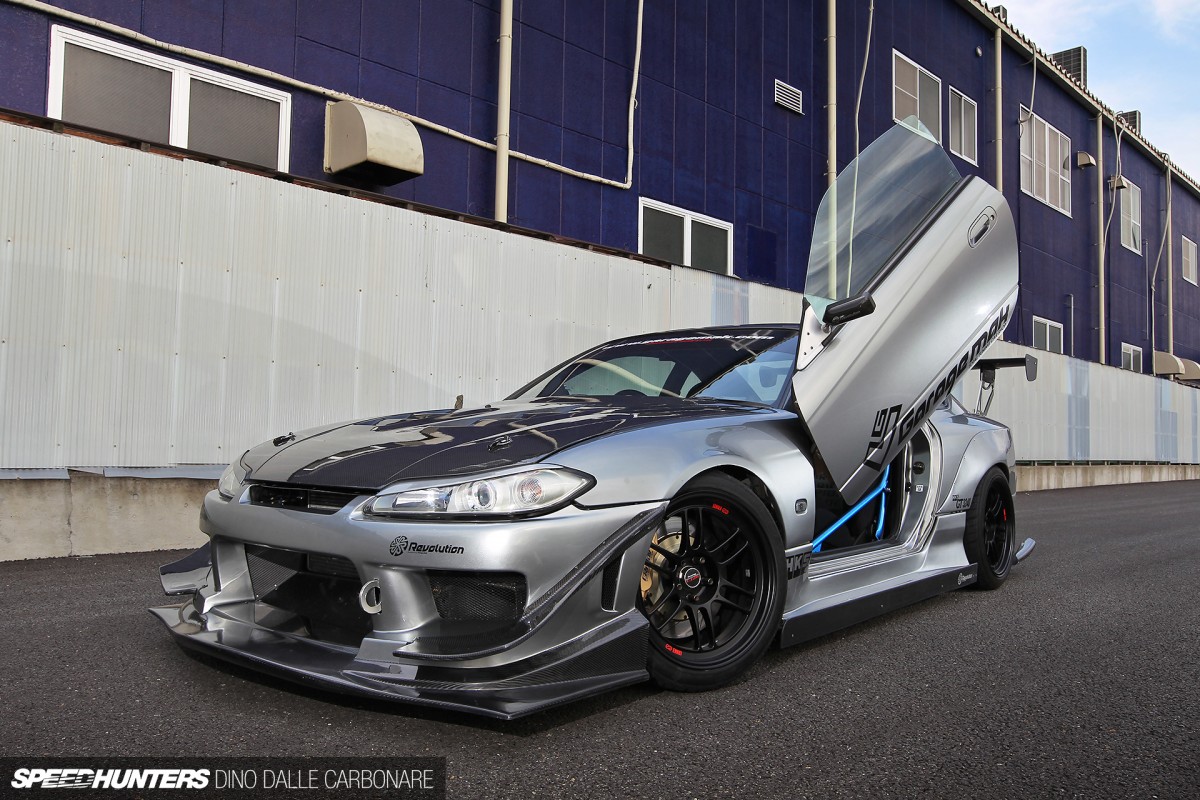 To achieve the look it was after, Garage Mak took a bunch of its 'Revolution' catalogue parts and mixed them up with some custom work. The front end features Mak's Type 4 front bumper, carbon fibre bonnet and a pair of 40mm widened front guards. There are also Type 2 side skirts with added carbon side bars and a custom scissor door conversion. The latter might seem slightly misplaced on a build of this nature, but it was a prerequisite from the owner who thought the modification would be a good way to make the Silvia stand out. It's certainly achieved that, although I'll let you be the judge… One things for sure it certainly ticks all the boxes.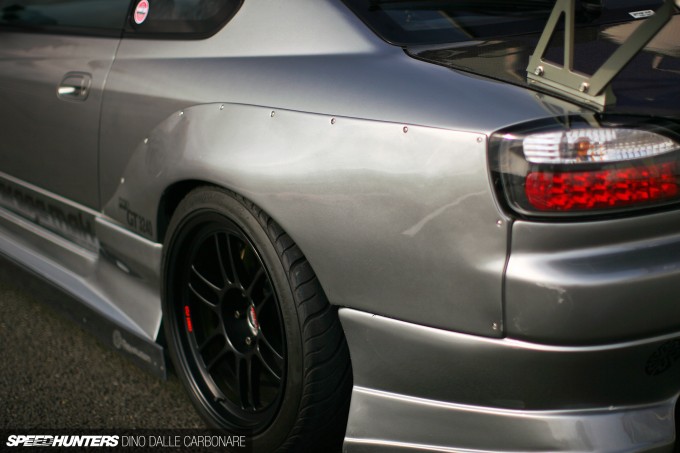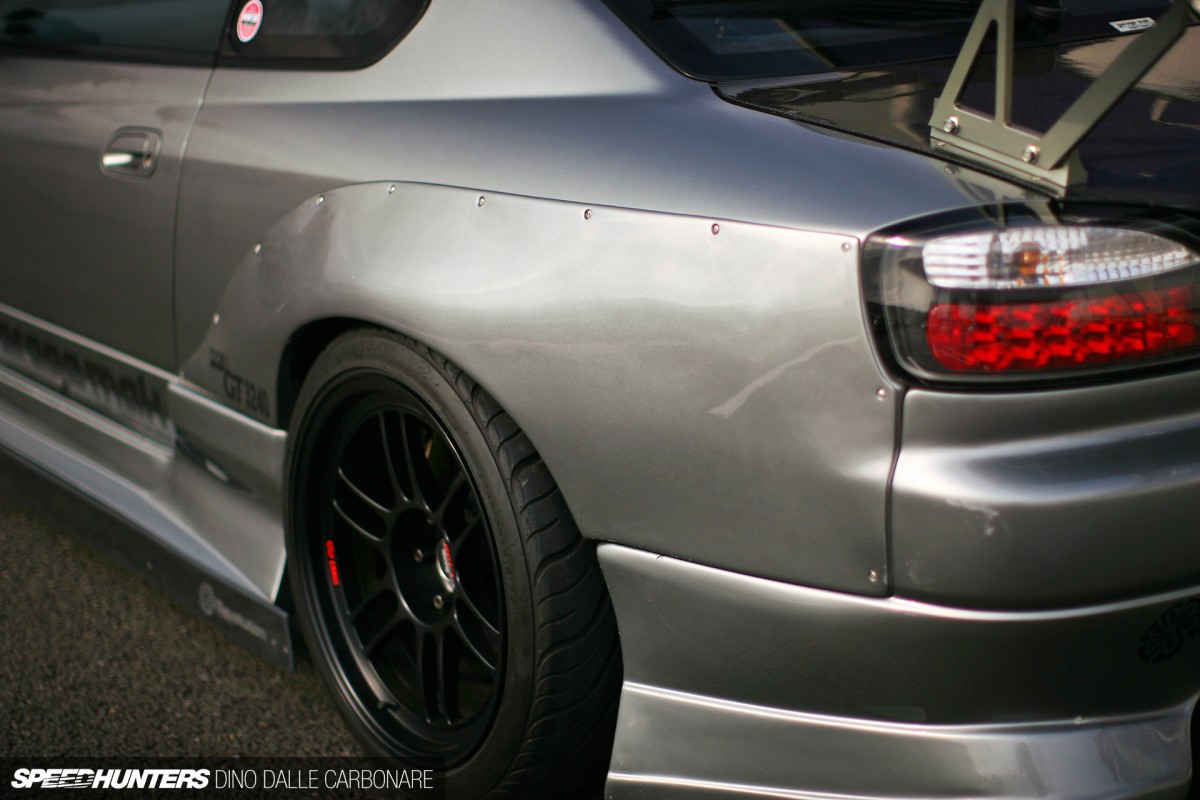 In an effort to achieve some balance at the rear, a pair of custom bolt-on overfenders were designed and manufactured in carbon fibre as a one-off. They're each a full 55mm wider than the factory steel arches which needed to be cut back to allow enough breathing space around the wheels once the ride height was dropped to a more appropriate level.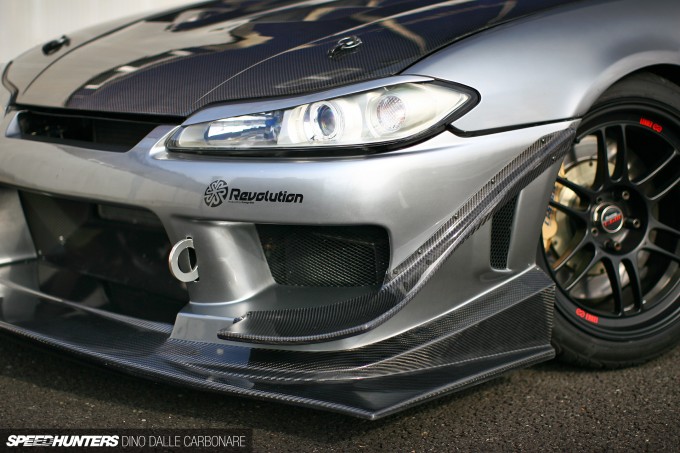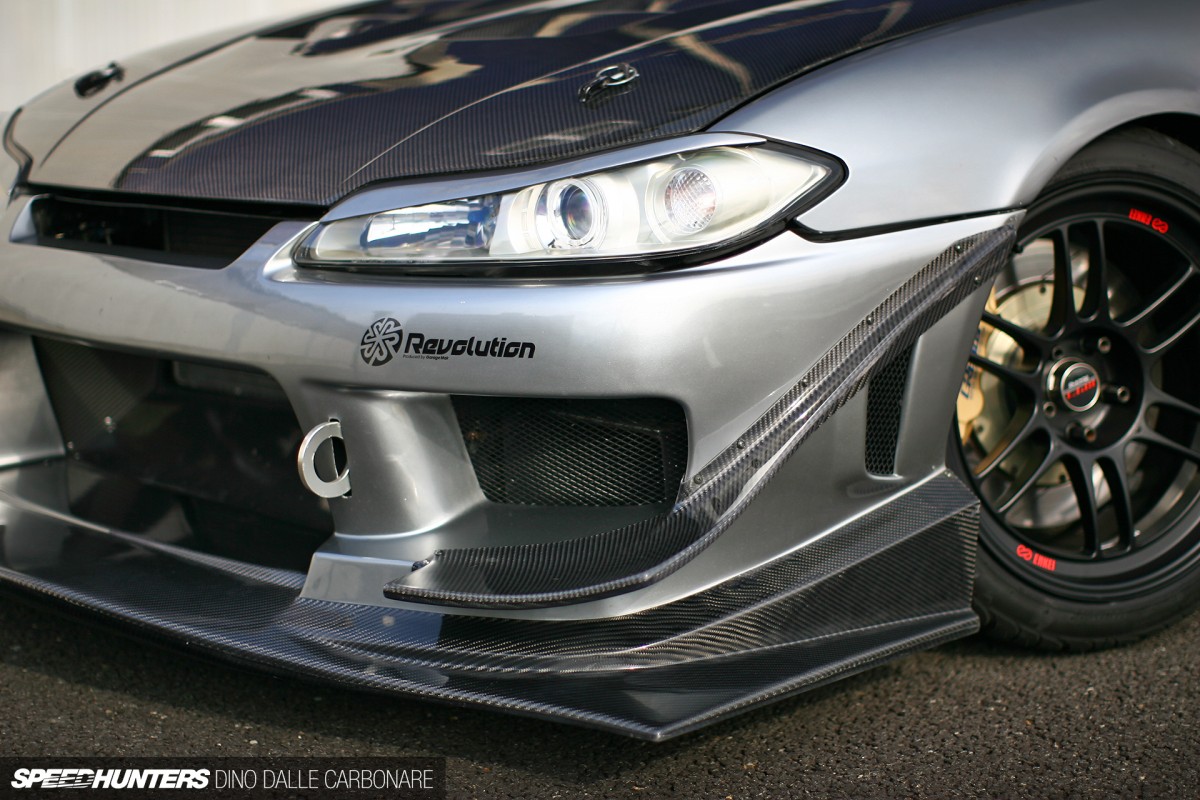 There's absolutely no shortage of carbon fibre around the place, and every piece – including the Garage Mak canards and Type 1 under-cover (aka splitter) – has been beautifully executed.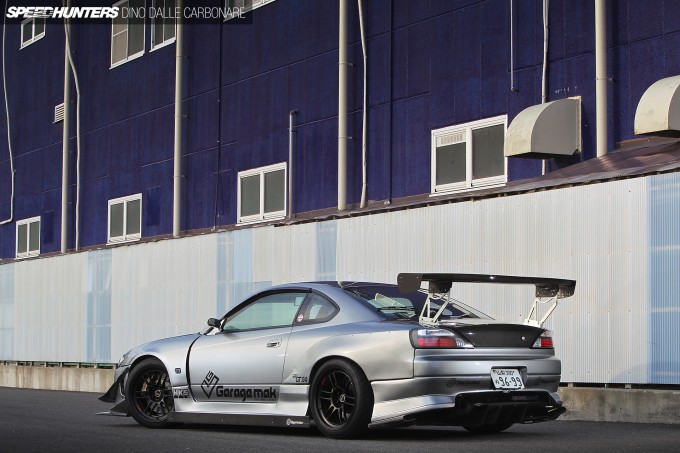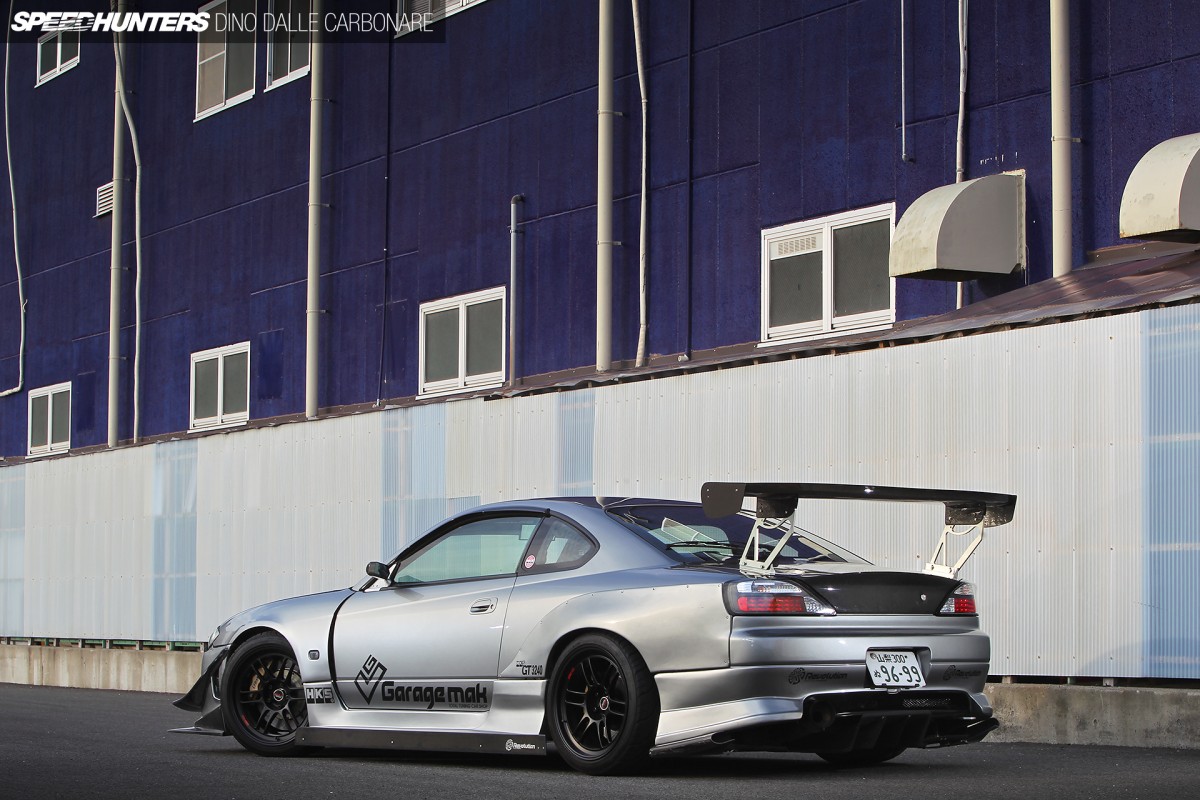 As the rear angle proves, Garage Mak absolutely nailed the visual proportions, thanks mostly to the addition of its Type carbon fibre GT wing. The carbon boot lid, rear bumper and LED tail lights are all Mak, but the rear diffuser isn't. In fact, coming from RE Amemiya, it's not even meant for this car. Some custom work was required to get the FD3S RX-7 Diffuser-Pro to fit right, but it's absolutely paid off in the completed visual product.
SR power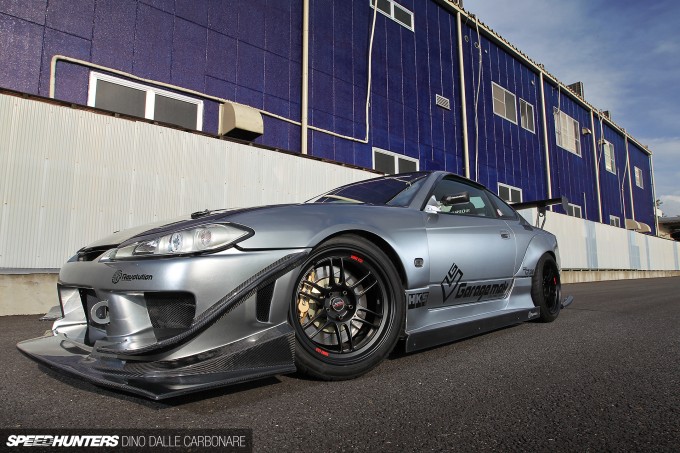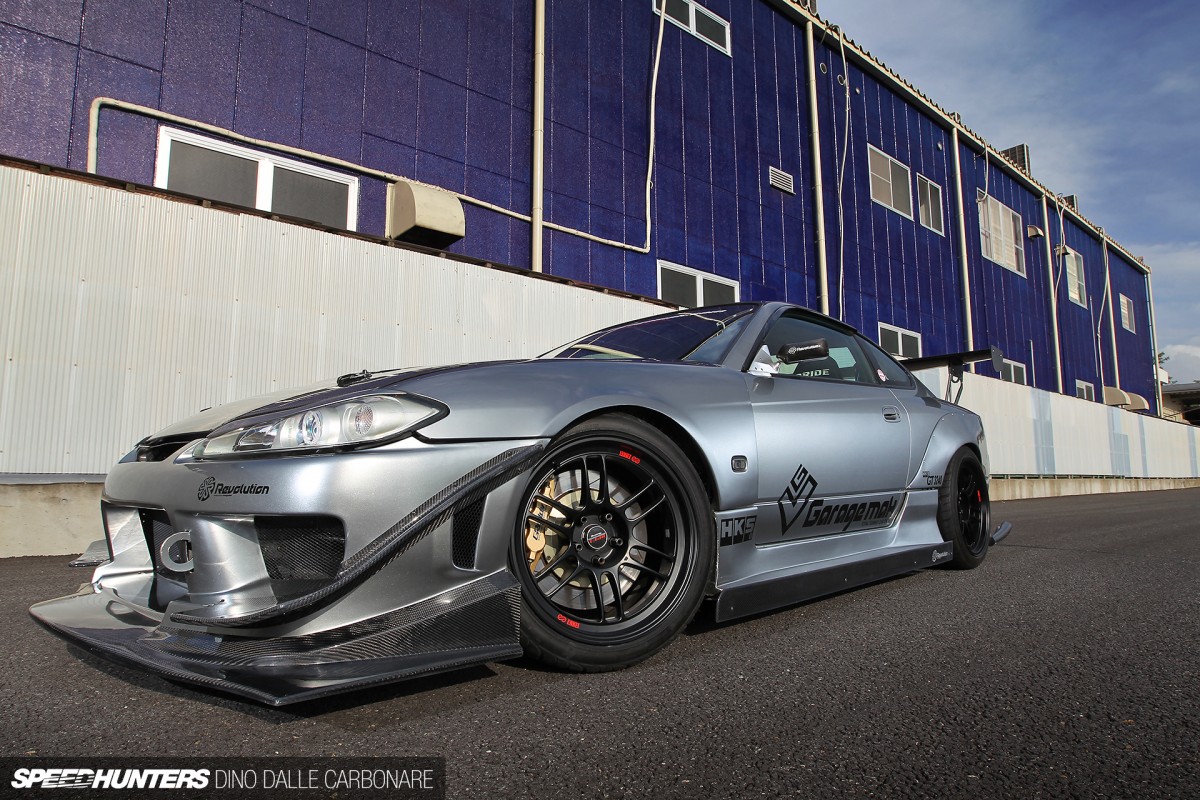 As race-ready as the S15 appears on the outside, the theme definitely does not stop there. While staying true to the Silvia's roots with an SR20DET, Garage Mak put some serious work into the four-cylinder package to ensure it had the power and reliability to cut quick laps on the circuit.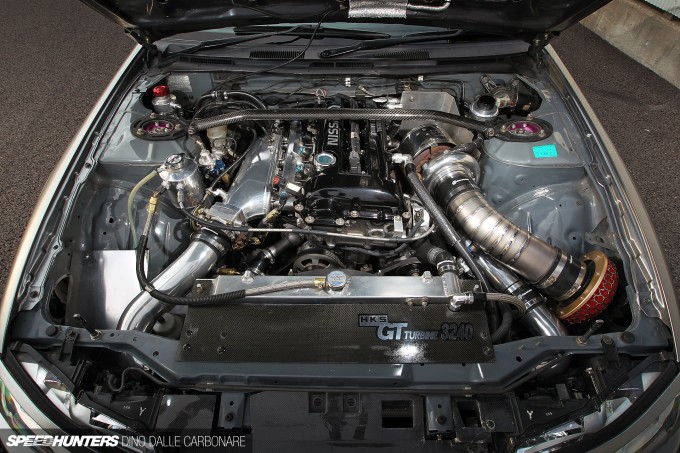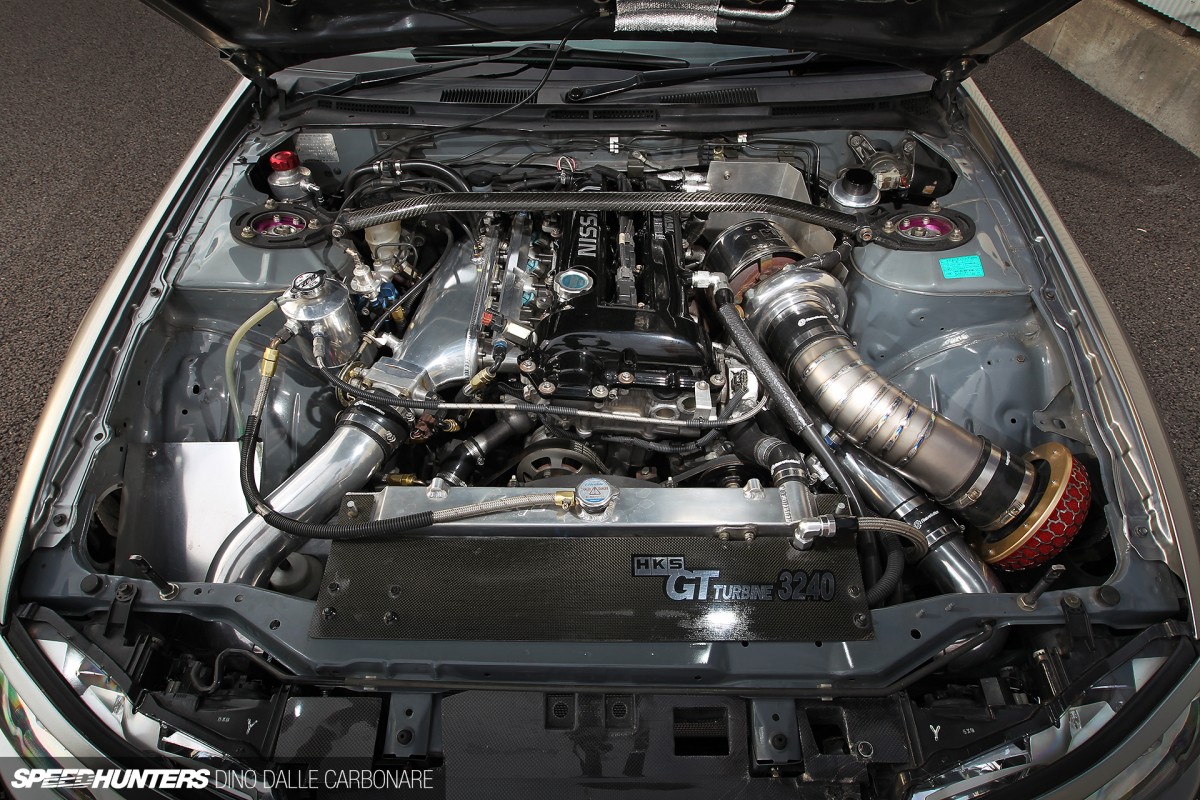 Built to see 9,000rpm, at its heart a Tomei 2.2-litre kit adds forged pistons, H-beam rods and a stroker crankshaft to push out capacity by 200cc. After being thoroughly ported and polished in-house at Mak, the DOHC 16-valve cylinder was given a full fit-out with an HKS Step 3 system adding its lash killer kit, inner and outer valve springs and unique Y-shaped rocker arms. HKS 264-degree cams were also given the nod before the head was sandwiched back to the block through a 1.8mm metal headgasket and reinforced studs from Tomei.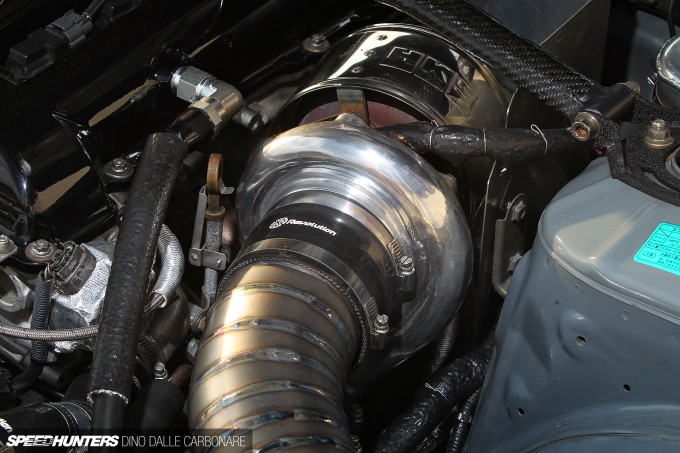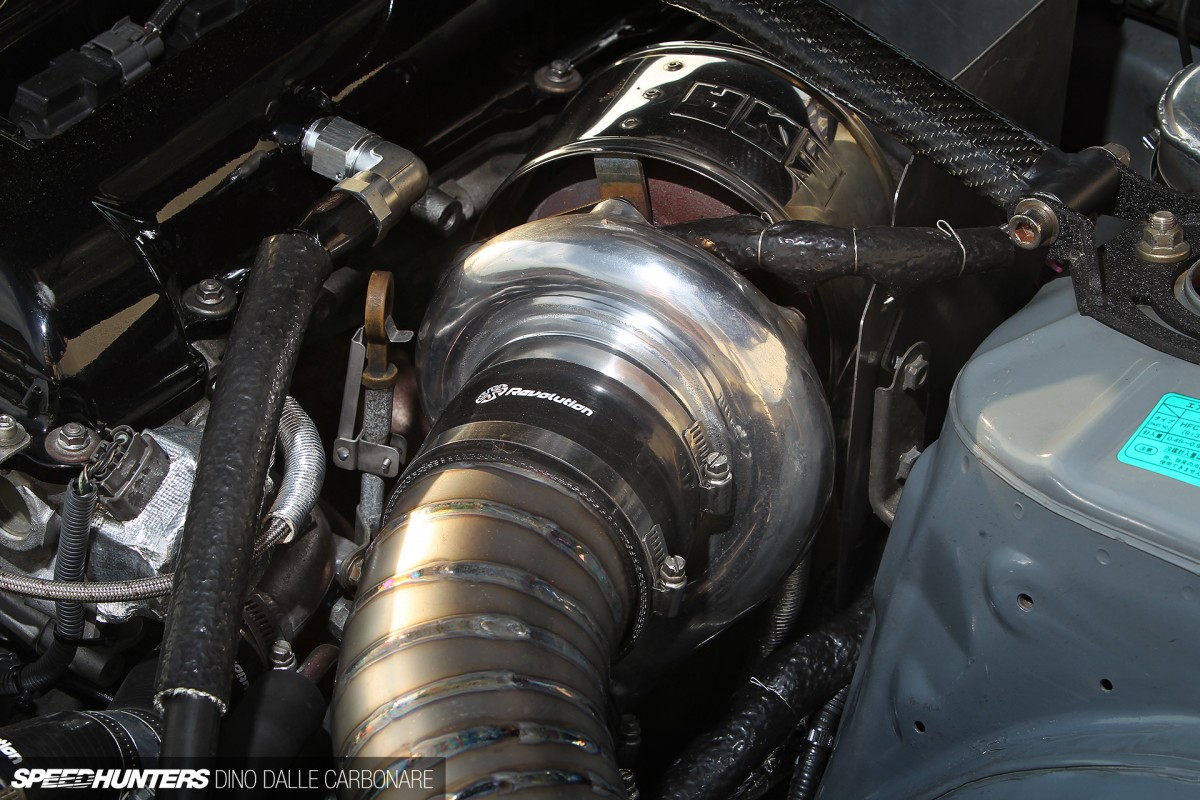 Perched high on a custom Garage Mak tubular stainless steel header, it's not hard to miss that HKS GT3240 54T A/R 0.87. The suitably-sized turbo uses an HKS GT wastegate and has its charge cooled through an HKS Type R intercooler plumbed via Garage Mak pipes. On the hot side there's a custom front/down pipe flowing to a HKS sports catalyst and then into a one-off titanium Garage Mak Revolution exhaust system.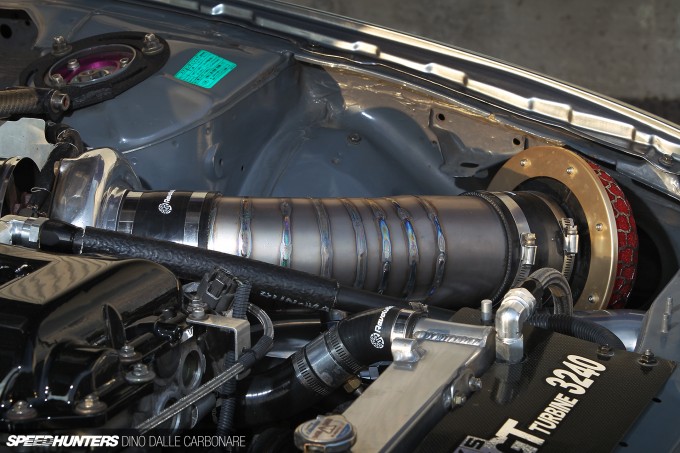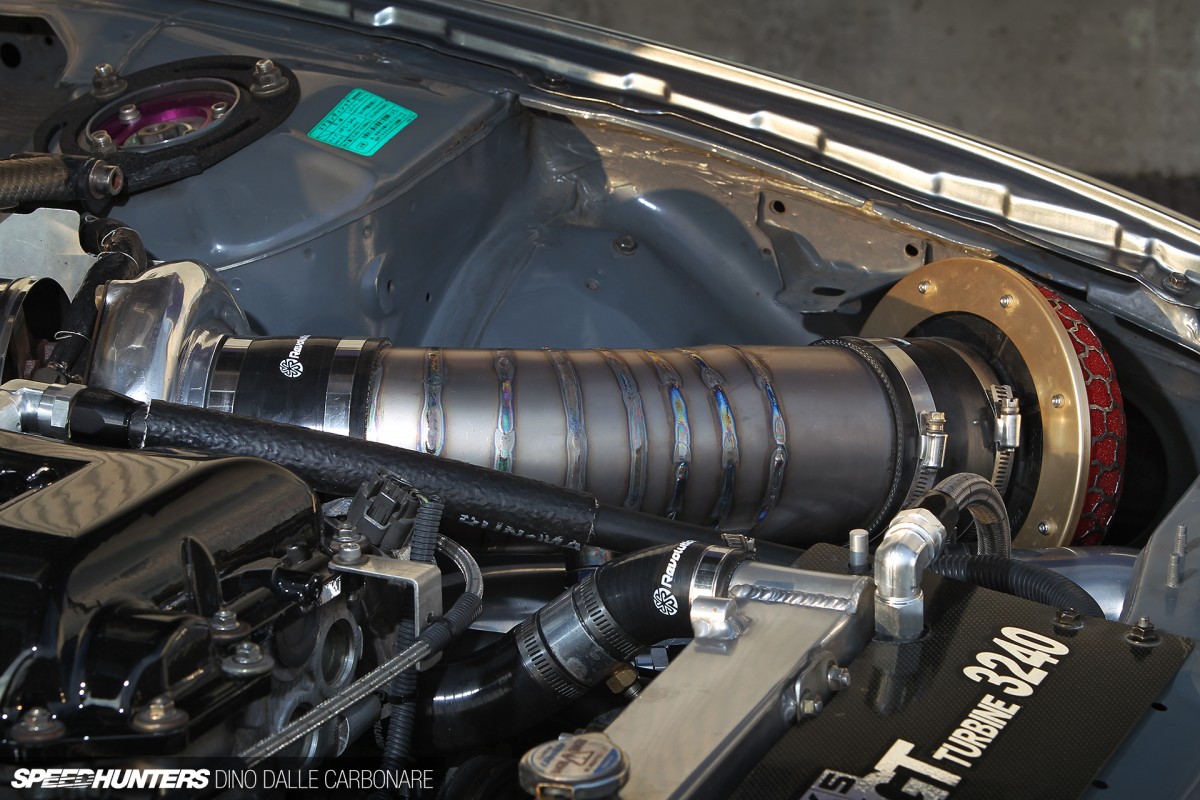 Very light and very pricey titanium was also used to construct the intake pipe, which was sliced up and sectionally welded to maintain a 100mm diameter through its course from the HKS Super Power Flow Reloaded air filter to the turbo's open mouth.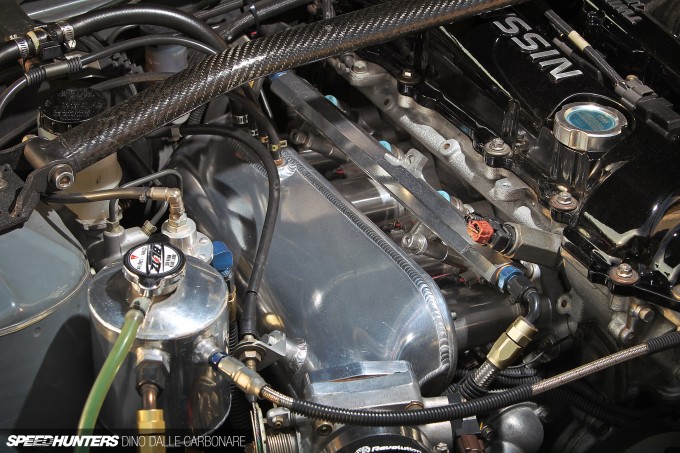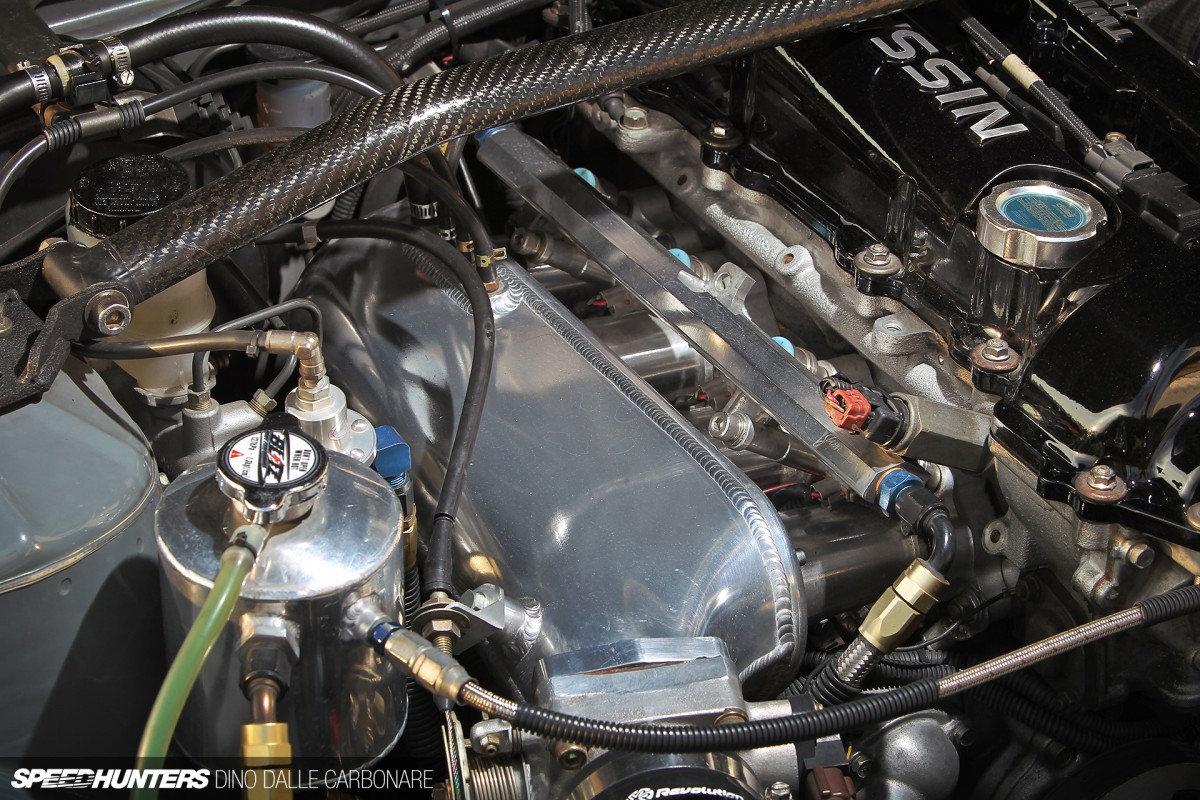 Considering its ability to flow a lot more air, the intake side of the equation has been extensively upgraded too. The beautiful Garage Mak intake manifold fitted with a Pulsar N15 throttle body is the most obvious modification, but there's also a custom fuel rail to supply four 1000cc/min HKS injectors, plus a Sard fuel pump, fuel pressure regulator and jet pump killer from the same maker.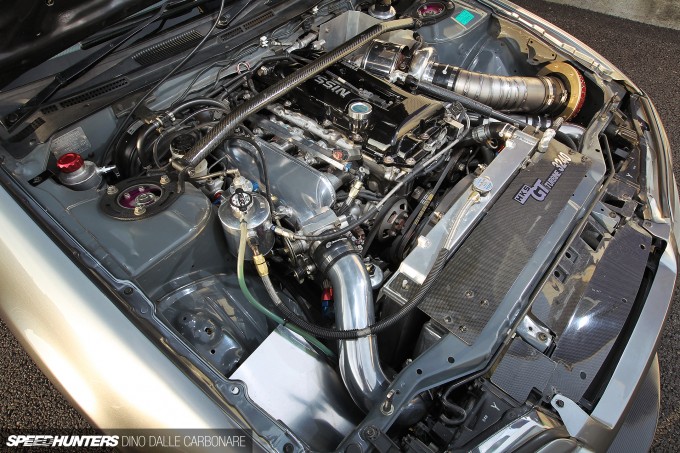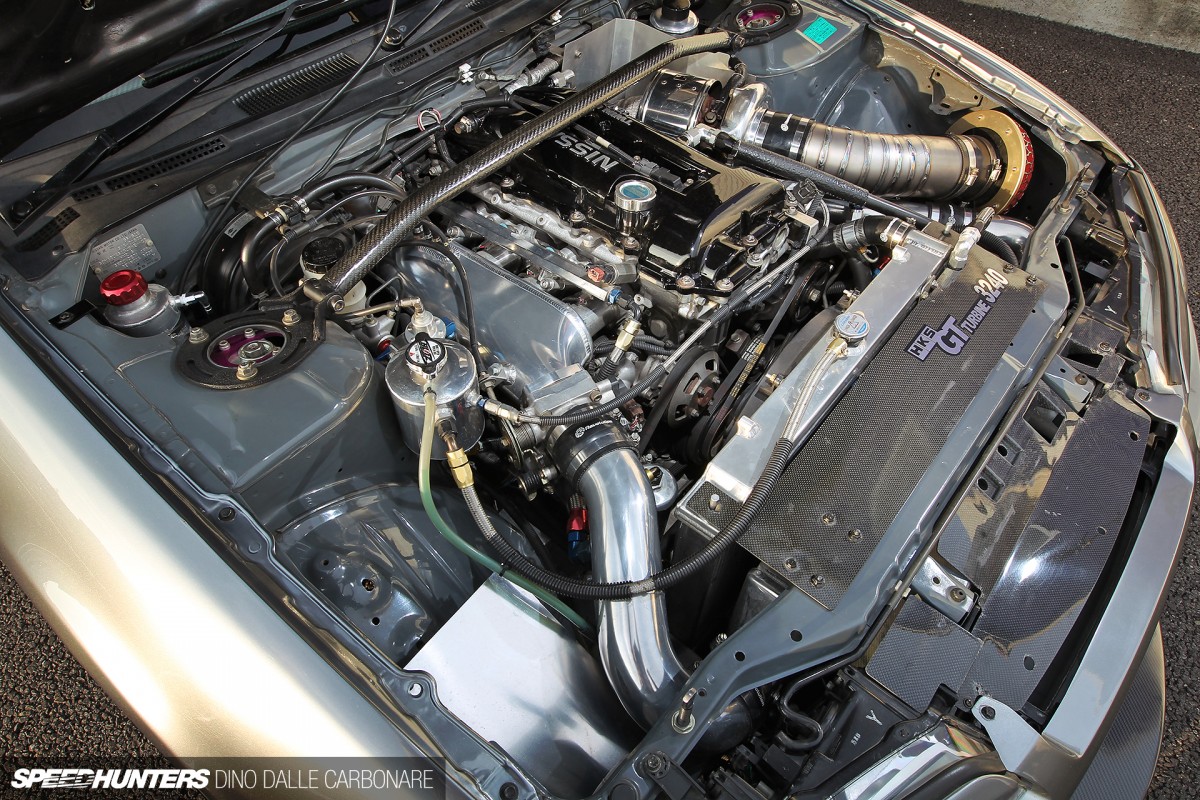 The quintessential Japanese aftermarket SR20DET engine management system – A'PEXi's Power FC D-jetro – gives the firing orders, and according to the Miyagawa brothers, a solid 645hp and 623Nm is generated from the hardened four-pot. Those are some fairly serious numbers and more than enough to warrant substantial upgrades in the driveline, beginning with an HKS six-speed sequential gearbox. There's a Nismo twin-plate clutch plus a Garage Mak trans cooler in the mix, while out the back you'll find a ATS 1.5-way limited slip differential running the car's factory automatic-spec 3.9:1 final drive.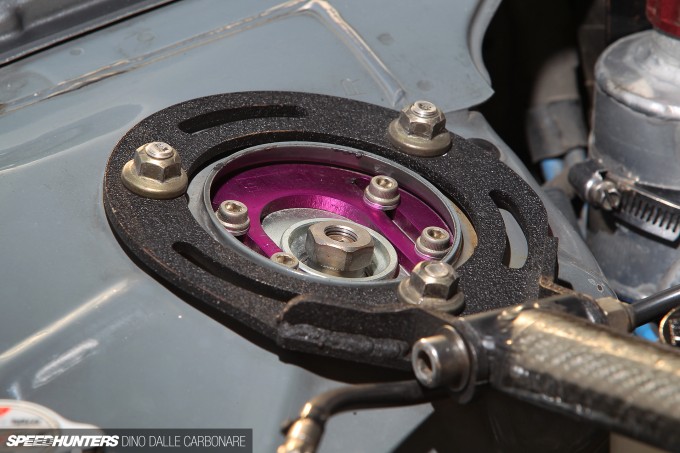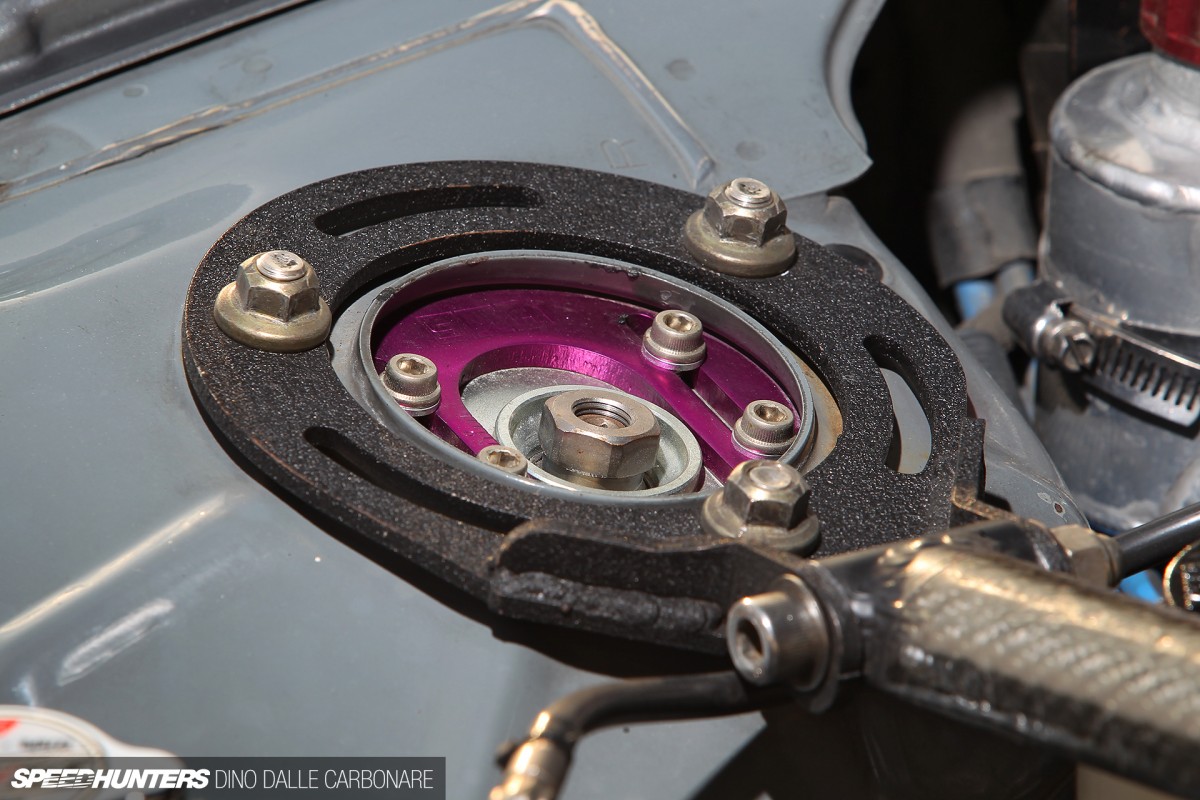 By now I'm sure you've figured out that this is a car built with compromise – something that extends to the suspension system too. Although drift-specific HKS Hipermax D coilovers are used at each corner, every arm, rod and bar beneath the car has been replaced with an aftermarket equivalent, so there's more than enough adjustability to be able to set-up the car for slide or grip duty, depending on what's required.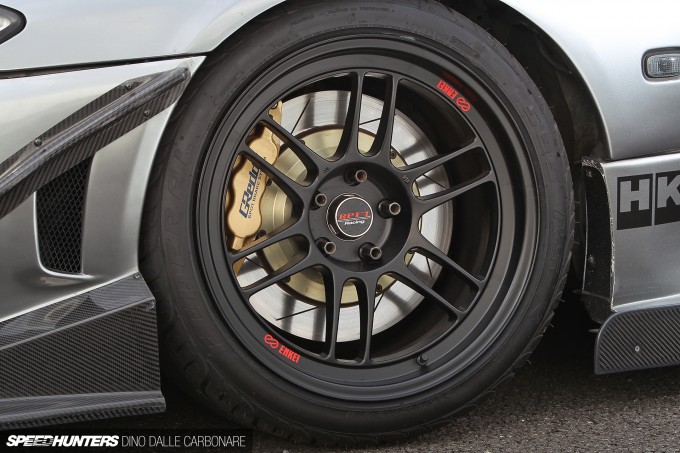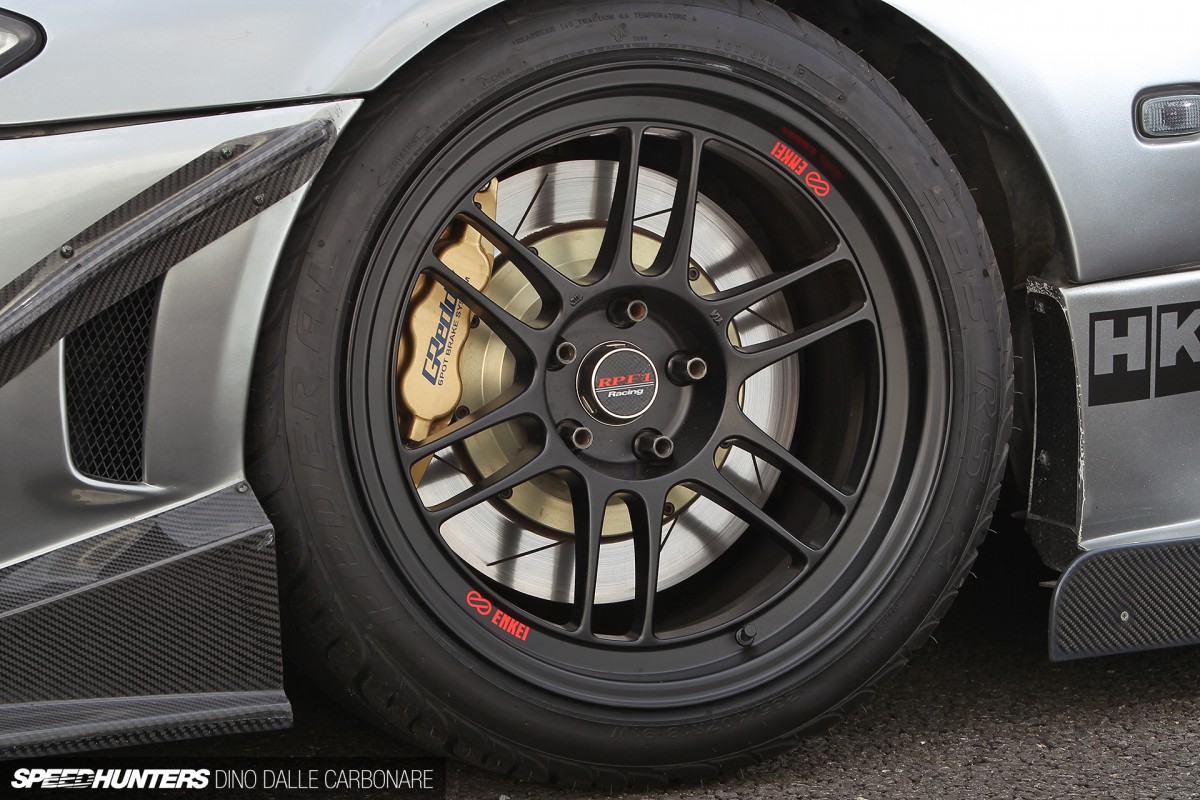 For street duty the S15 rolls on a set of timeless Enkei RP-F1 wheels measuring 18×9.5-inch with a +15 offset front and back, and shod in Federal 595RS-R tyres – 235/40R18 and 255/40R18 respectively. Against the metallic paint work and high-gloss carbon fibre, the Enkeis' matte black finish is a nice contrast, but it also goes a long way to highlight the GReddy brake system. And what a set of stoppers they are: six-pot calipers on the front end and four-pots on the rear, both wrapped around giant 355mm slotted rotors.
Mission control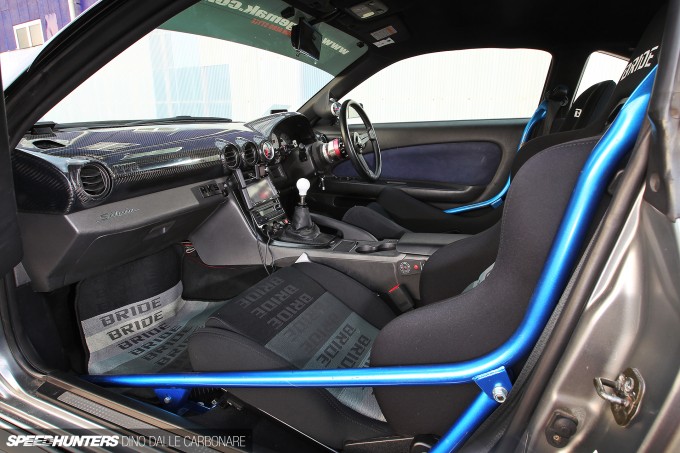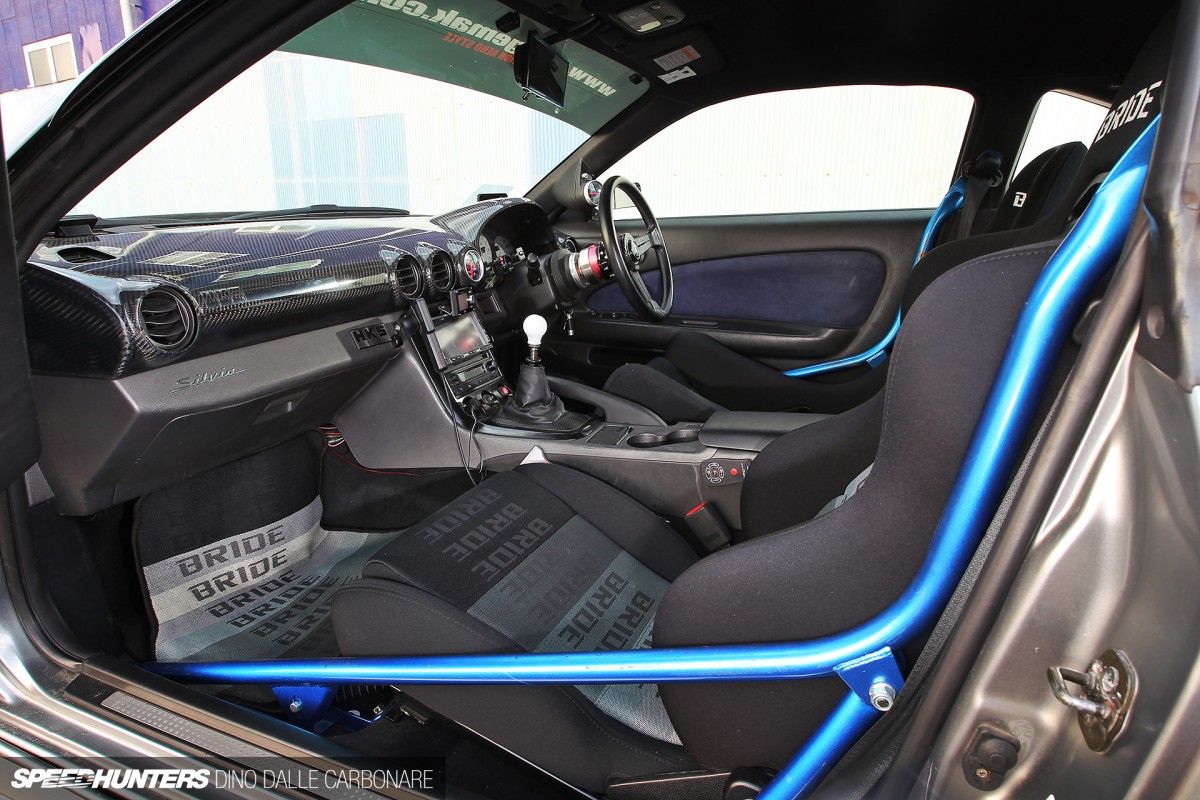 Before I even laid eyes on the inside of the Silvia, I had a fair idea what I'd find, and the overhauled interior space lives up to every single expectation. JDM dreams are made of these.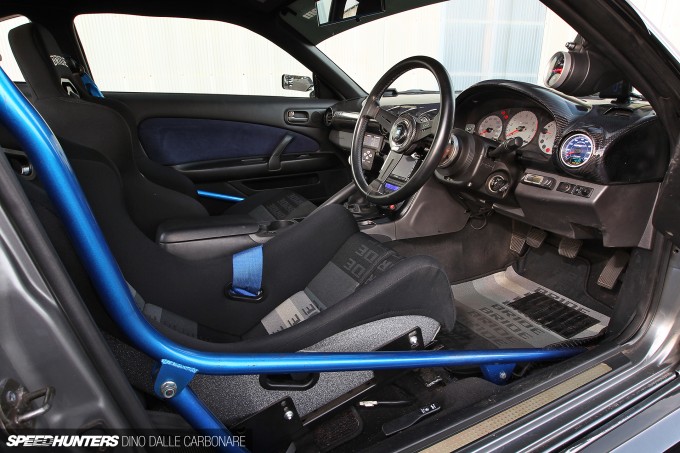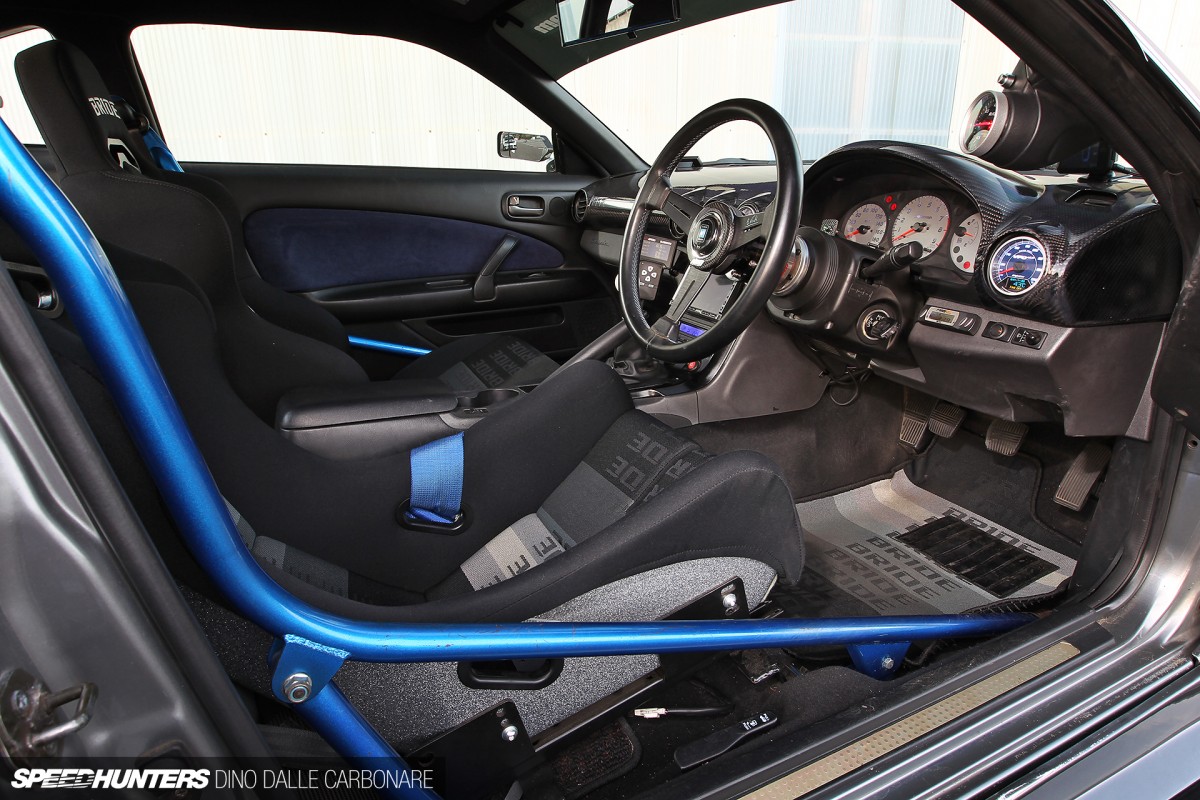 It's a classic Japanese tuner fit-out inside with Bride seats (a ZIEG III fixed-back bucket shod with an HPI harness for the driver and an XAX II recliner for the passenger), a Nardi steering wheel on a Works Bell quick-release hub and some metallic blue Cusco bar work – not a cage however, but a pair of side reinforcements designed to add rigidity around the b-pillar. Although the factory dash remains it's been given a freshen up with a very cool Garage Mak carbon fibre cover.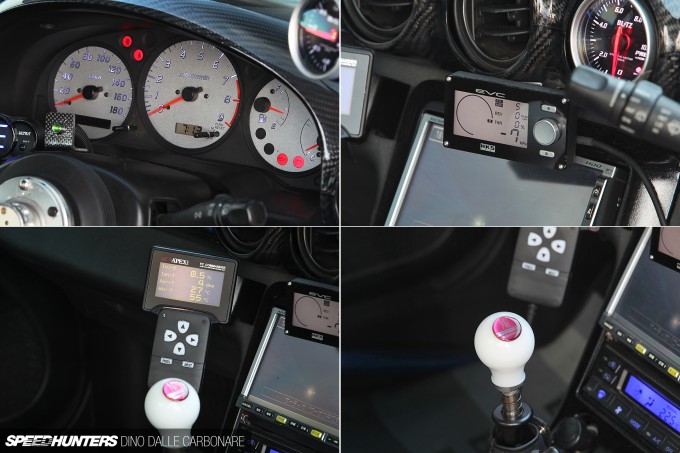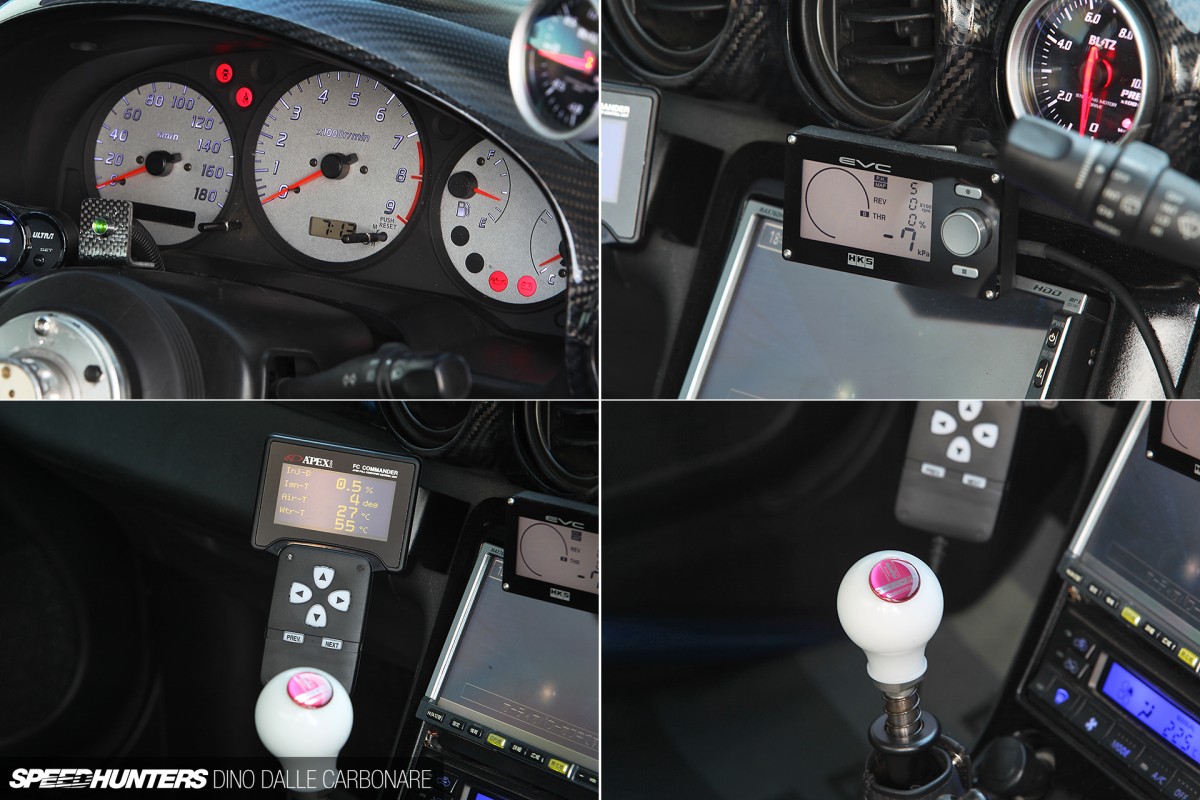 Given all the aftermarket electronic devices around the dashboard, I was surprised to find that the original combination meter hadn't been swapped for Nismo's 280km/h equivalent. But I'm sure the owner gets a lot of pleasure watching the speedo needle blast it way around and off the clock with little provocation. On the far left side of the top left shot you can see the Ultra digital gear position indicator, which is a handy device in a machine fitted with a sequentially-shifted transmission.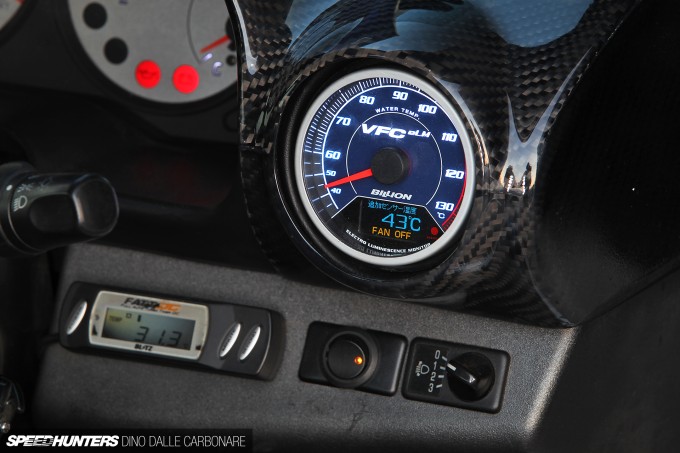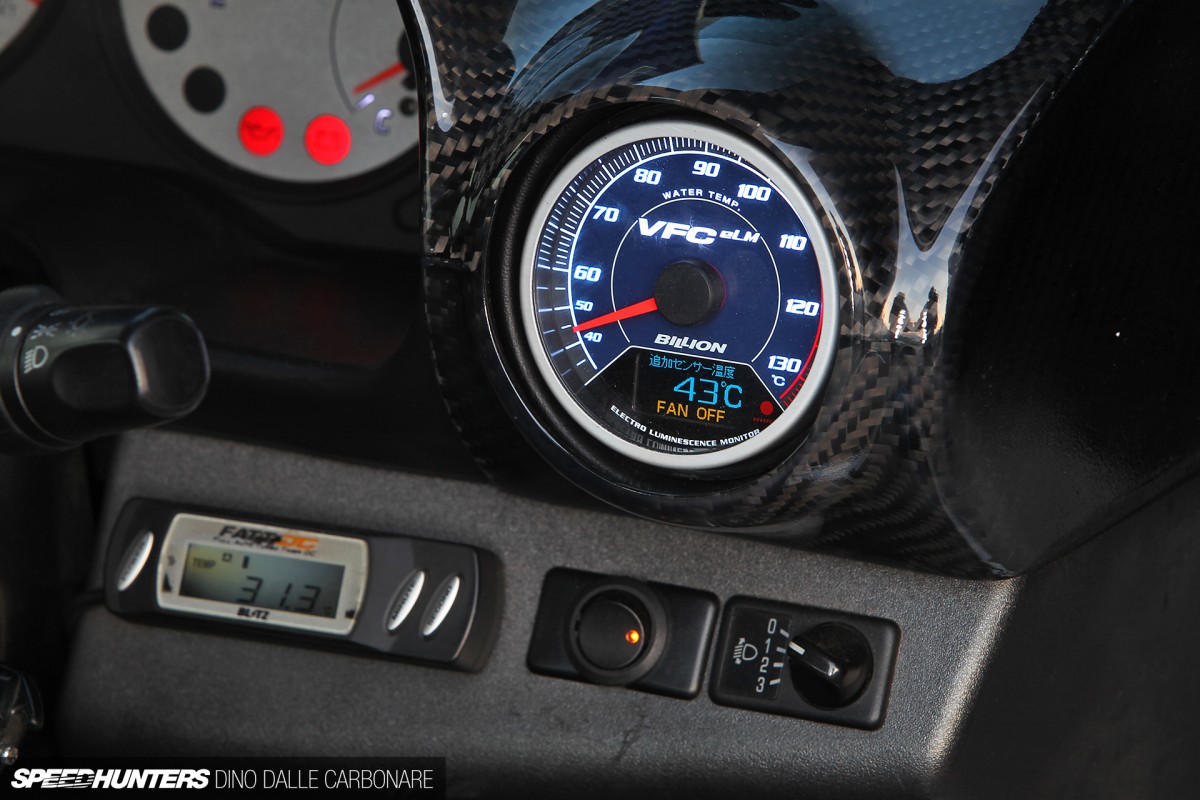 Along with a Defi VSD heads-up display that projects its digital readings onto the windscreen, you'll find a Blitz boost meter on the A-pillar and an oil pressure meter retrofitted into one of the central air vents, plus a Billion VFC-elM electronic fan controller to boot.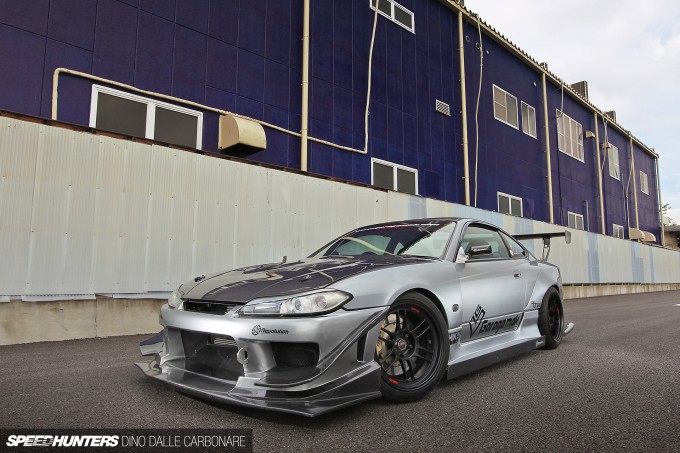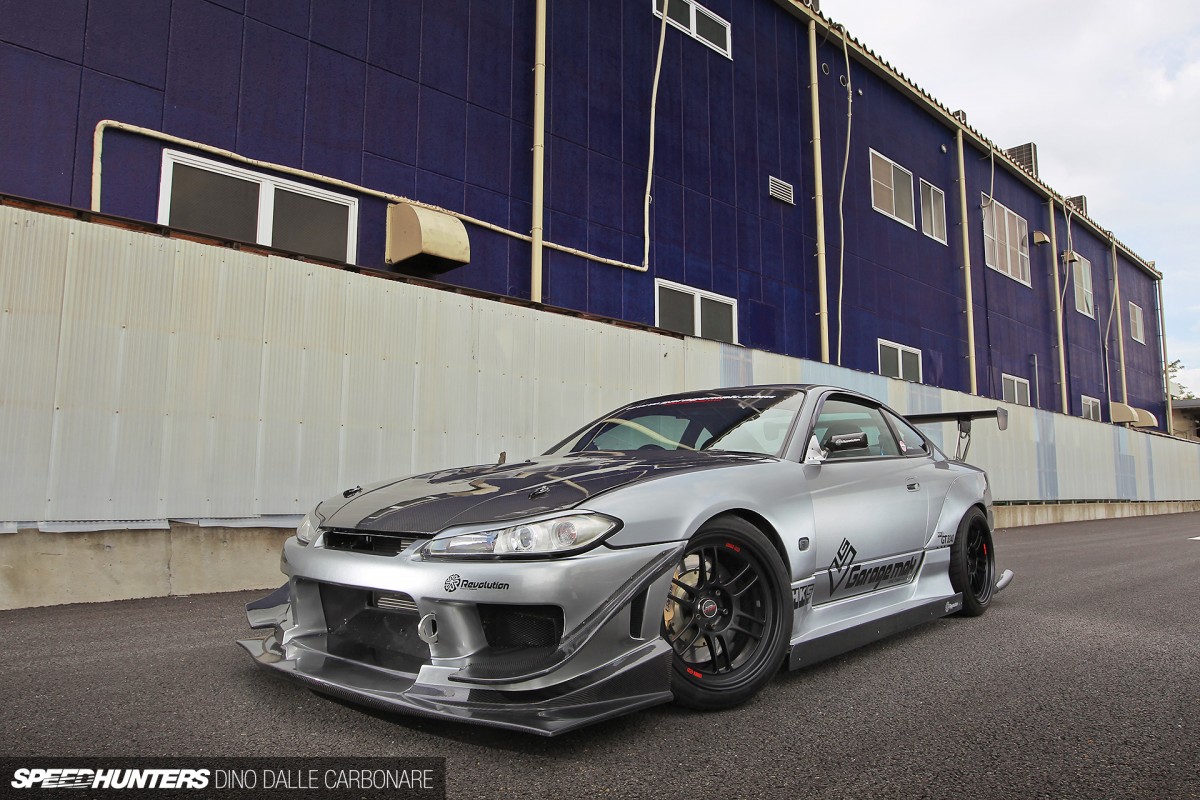 There are many aspects to the Garage Mak S15, but the sum of all its high end parts is a machine that succeeds in mixing aesthetics with power with functionality. It's over the top, yet because of its monochromatic pallet somehow manages to look refined at the same time.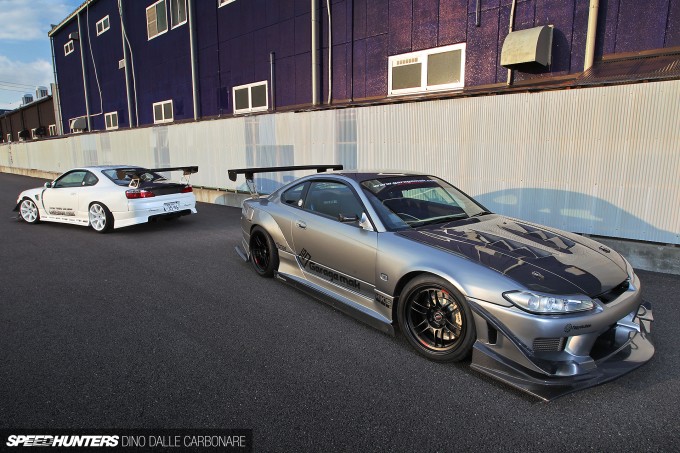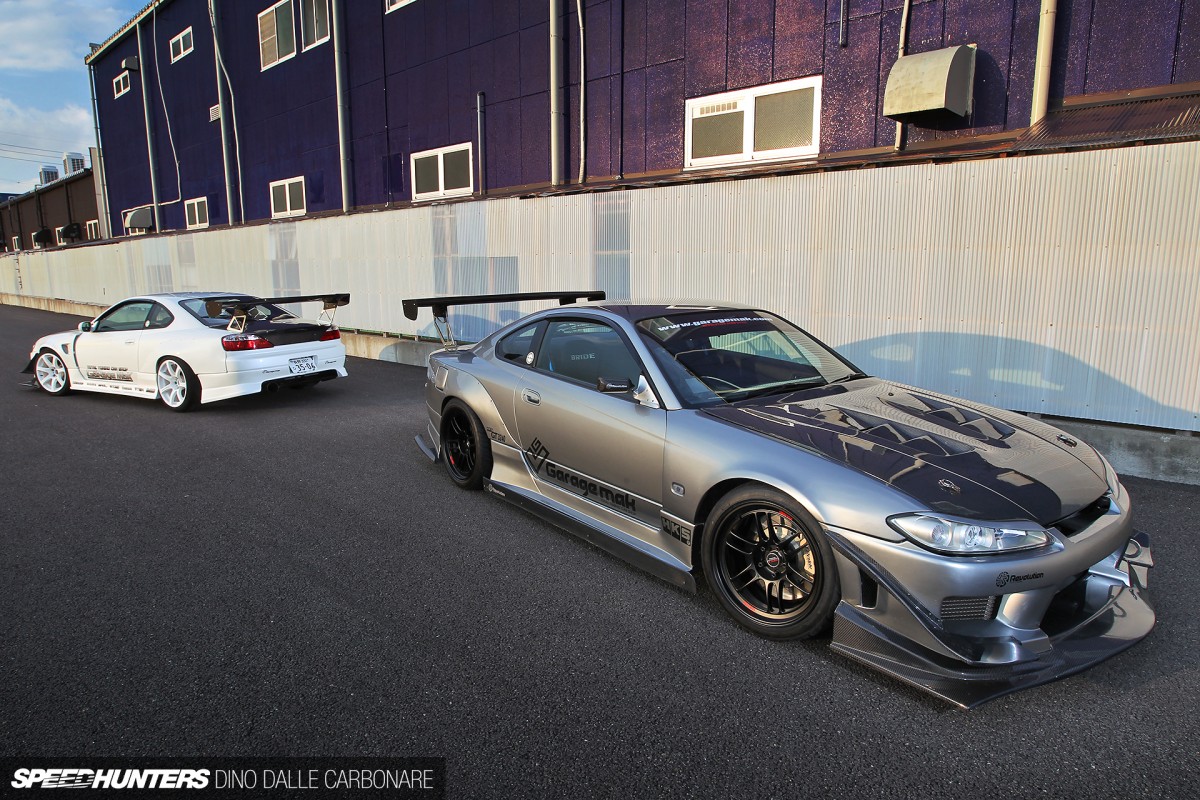 The ultimate Silvia street car then? It would surely have to be close. But then again, the  Miyagawa brothers of Nagano have made quite a name of themselves doing this sort of stuff over the years.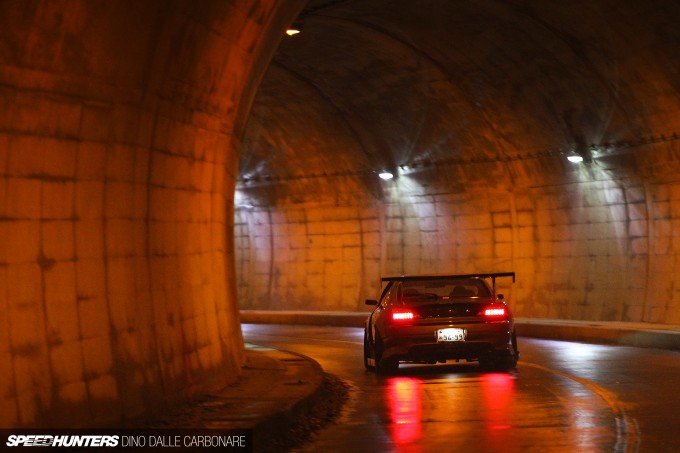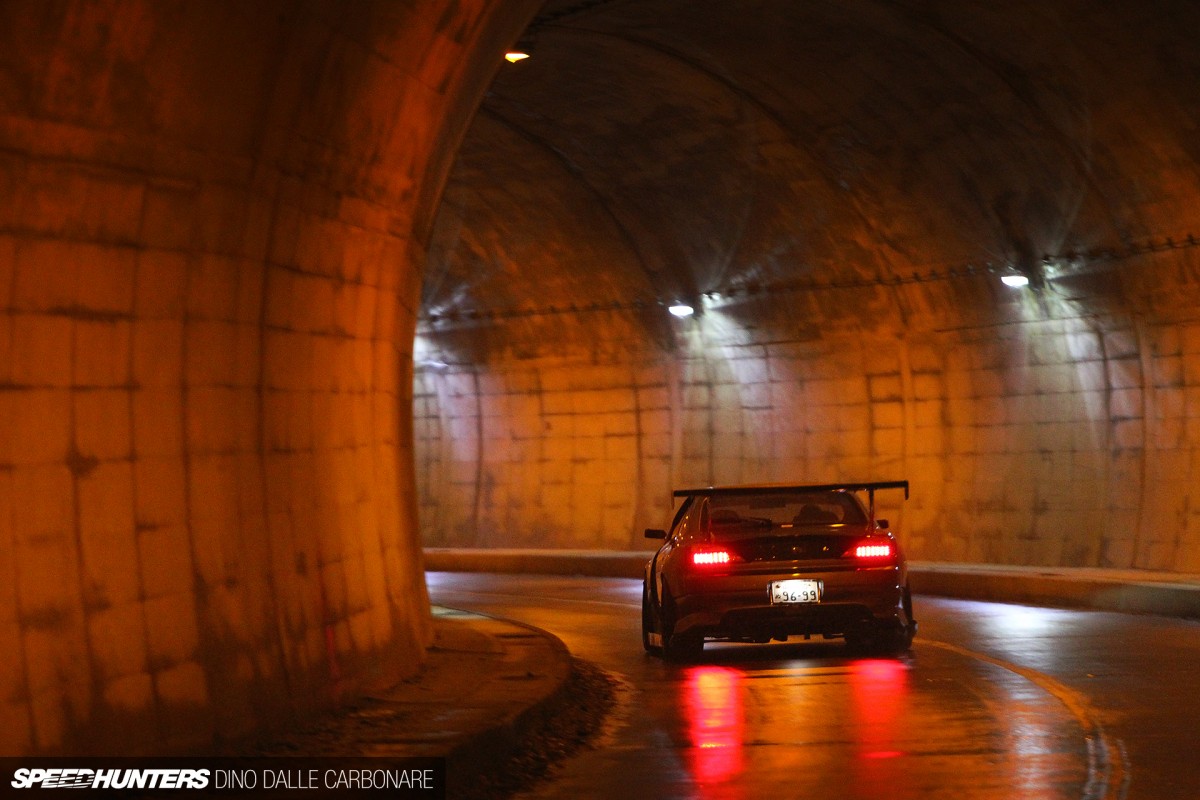 In my mind at least, it's hard to think that the S15 could be improved upon, but since Dino pointed his camera at the car, Garage Mak has continued to make refinements and alterations, all the while maintaining balance between the Silvia's alter egos. That's never an easy thing to do, but when you create without compromise, anything is achievable.