Remember me?
We've all had that car that we swore we would leave alone. 'This time it's just going to be a clean daily driver,' we tell ourselves, but before long we get the itch. I've tortured myself enough with that façade, so this time I decided to take the opposite approach: the 'Screw it, let's do this!' approach if you will. I've owned enough cars that were modded to hell and back, and I eventually ended up selling them in disgust. Fortunately my relationship with this FR-S has been very different so far. Chalk it up to a really good car that was engineered to be modded in the first place; this car just keeps getting better with each change.
I briefly introduced the ZN6 back when I installed some parts from Speedhunters partner SuperPro, but now I want to go back and give the full story before I change the car any more. A lot has already been done over the last year, so let's catch up.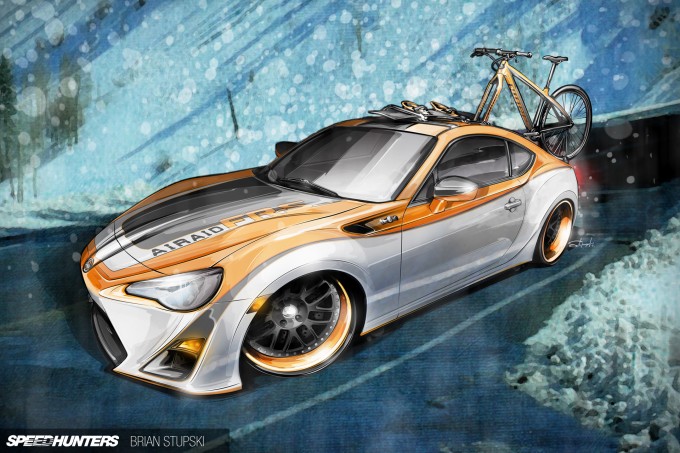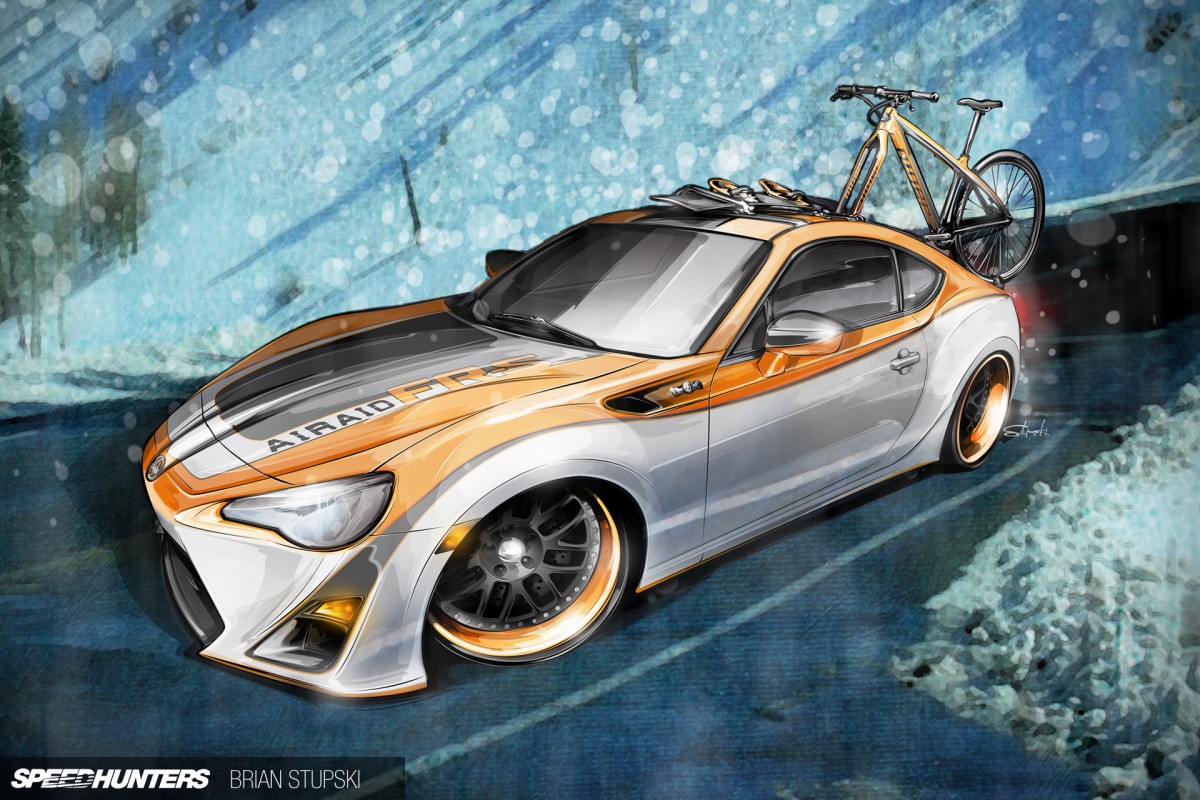 We might as well start at the very beginning. After some brainstorming with my hot rod artist friend Brian Stupski, this rendering landed in my inbox. We had been talking about what it would take for me to build a SEMA car, and with Brian's artwork in hand I decided to go for it. First I had to run it by the owner of Airaid to see if he supported the idea of a SEMA car, then I had to start feeling out Scion and potential sponsors to see if there was anything there. The short version is that everyone was interested and I got to build my first SEMA car.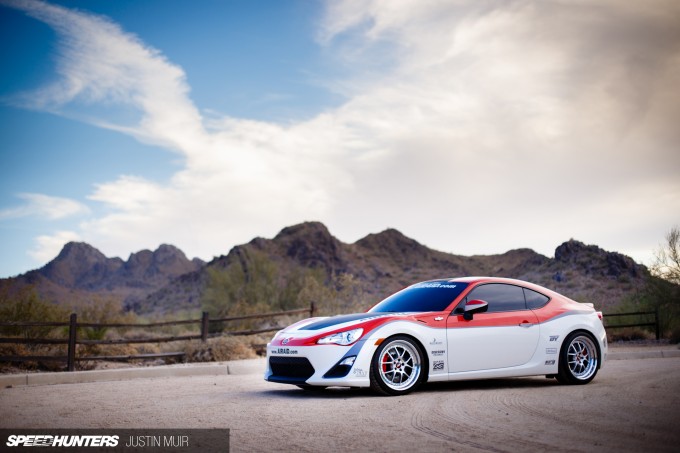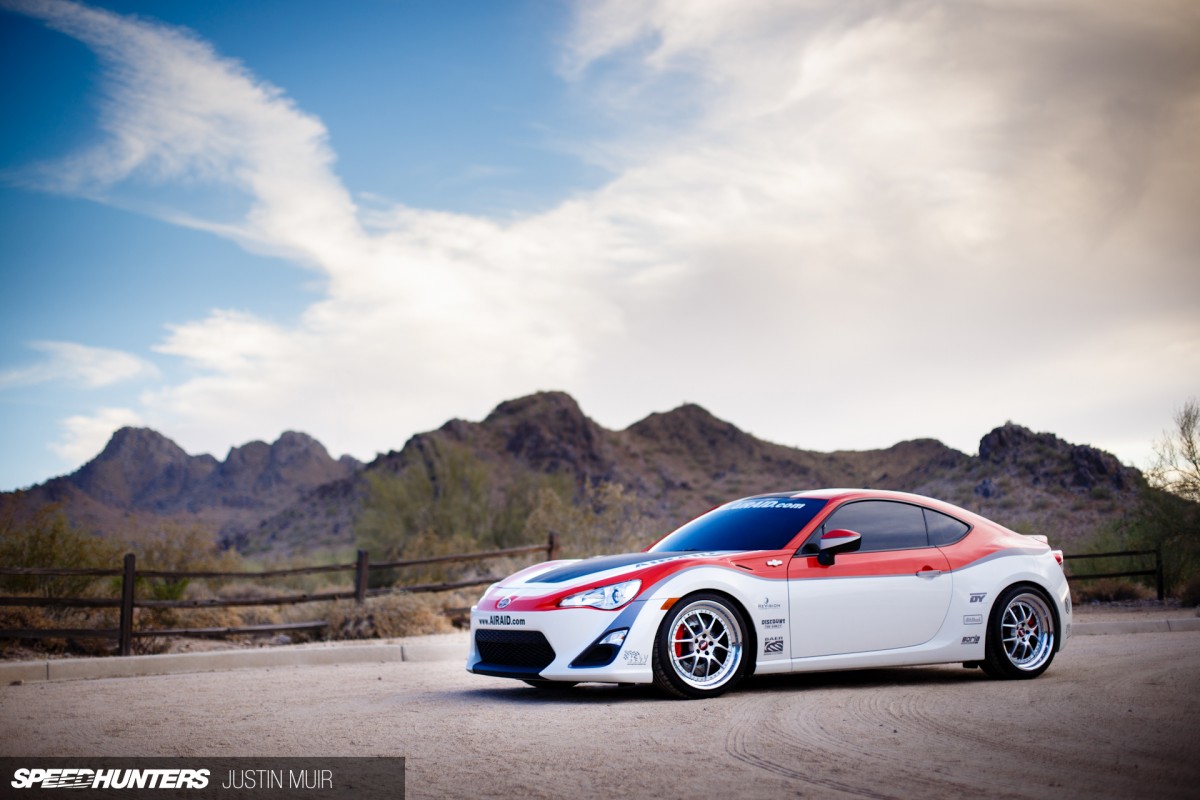 The original vision was a 'go anywhere, do anything' sports car. Something a guy could blast around town in, take to the track, then load his bike or snowboard on the roof and head to the trails or slopes. Admittedly I was building the car for a guy just like me, which worked out because when Airaid was done showing the car around, I bought it. Unfortunately my mountain bike proved to be a little too heavy for the roof so the roof rack had to go. The bike fits in the trunk so I can still get around in my little Scion and not feel limited in my extracurricular activities.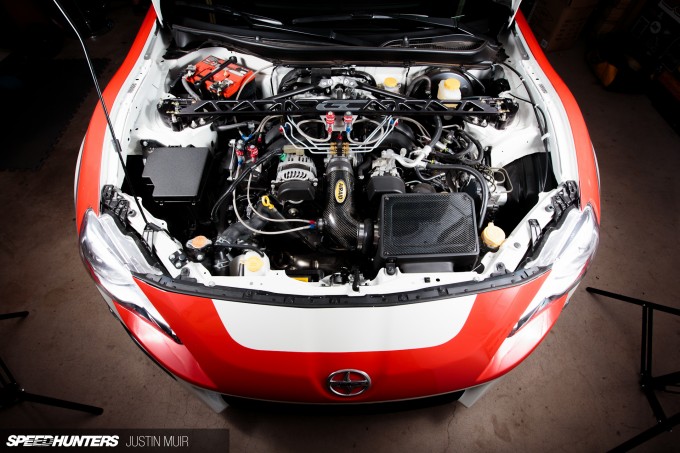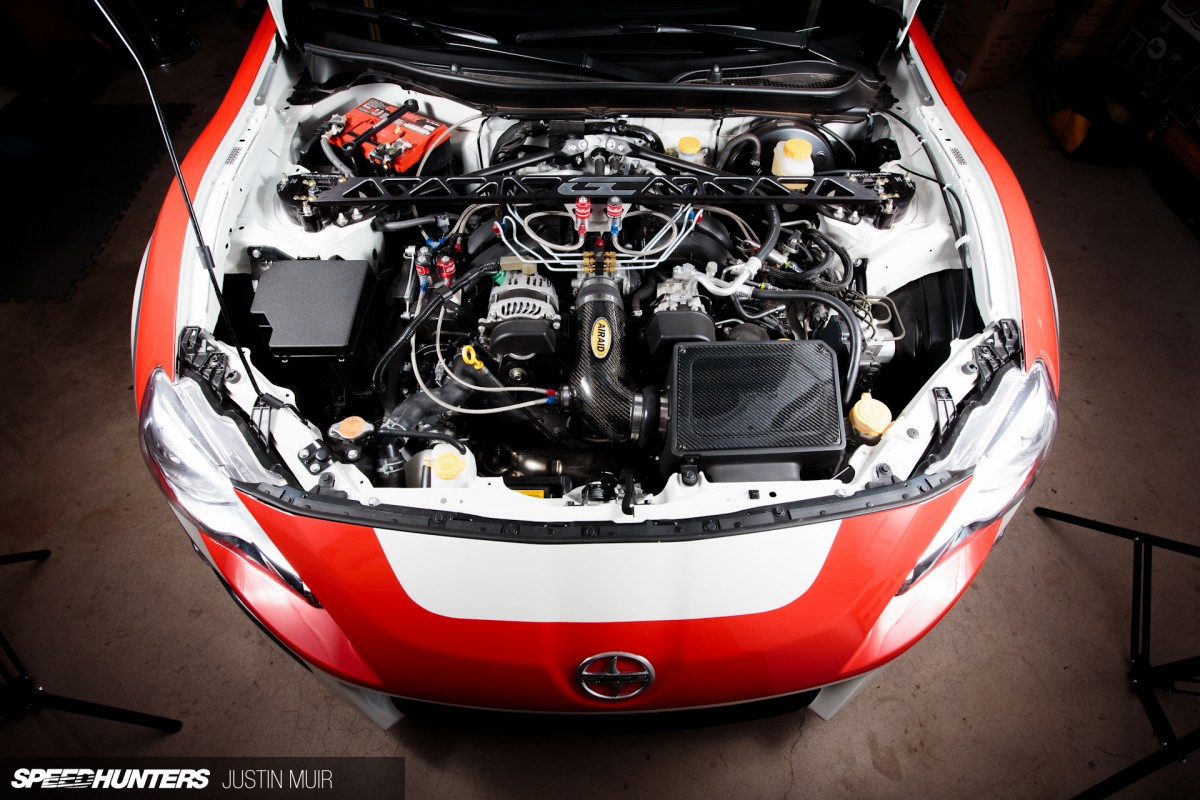 A big part of the justification for Airaid to purchase the FR-S in the first place was to develop a cold air intake. When cars are just being introduced, it's increasingly difficult to get your hands on one. Sometimes the best way to be first to market is to simply buy the car. Later on it might turn into a show car or just be sold to someone looking for a low-mileage score. After 3D scanning the engine bay of a pre-production FR-S at Toyota HQ, we used this car for final test fitting and dyno testing.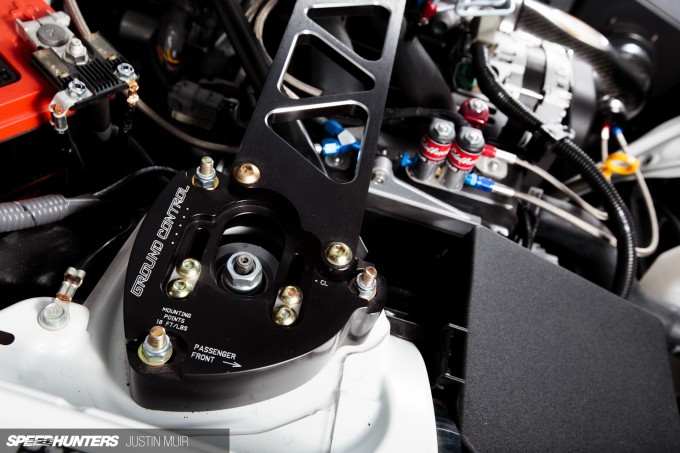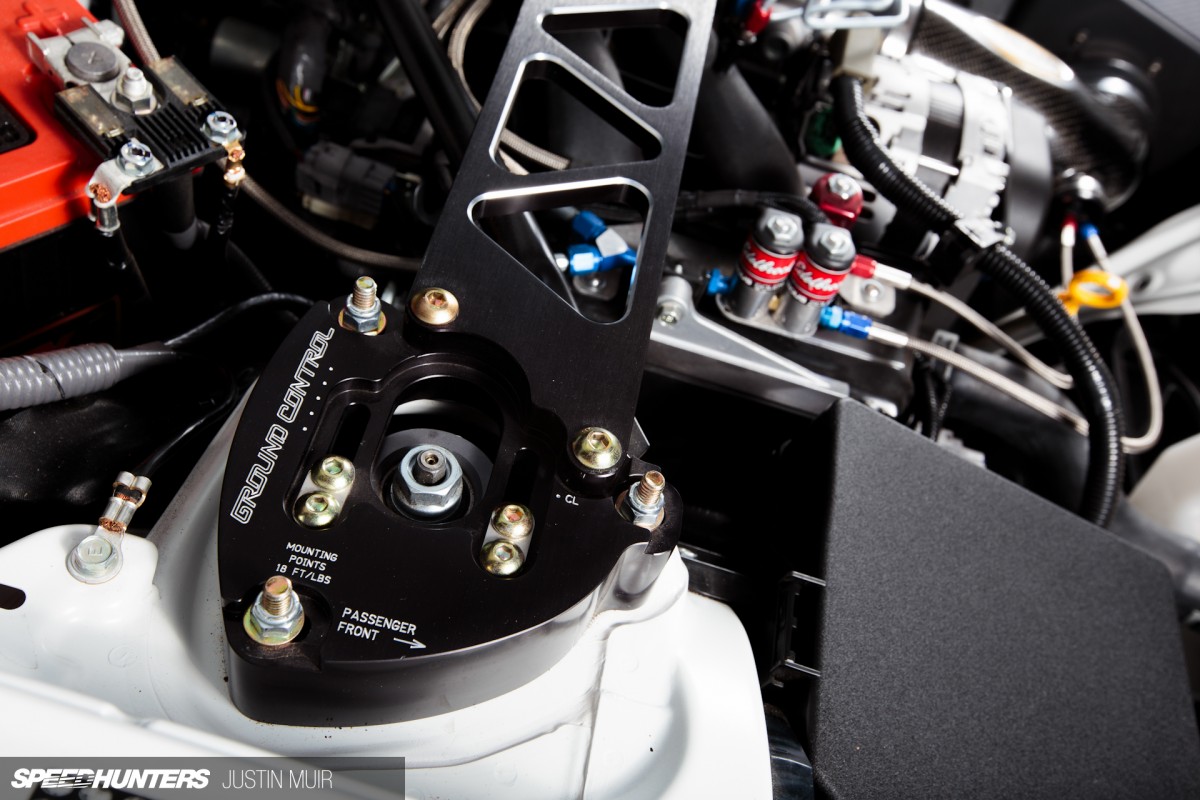 After the intake development, the next thing we did was lower the car on a set of KW V3 coilovers and supplement the system with a set of Ground Control camber plates and strut bar. The camber plates were a nice addition since they added an inch of uptravel to the already dumped suspension.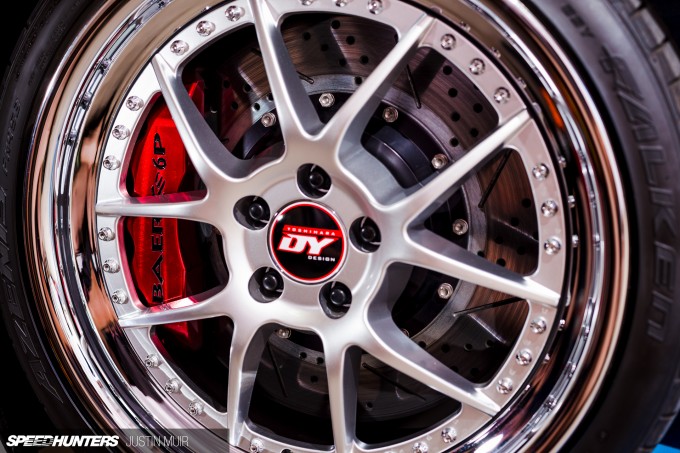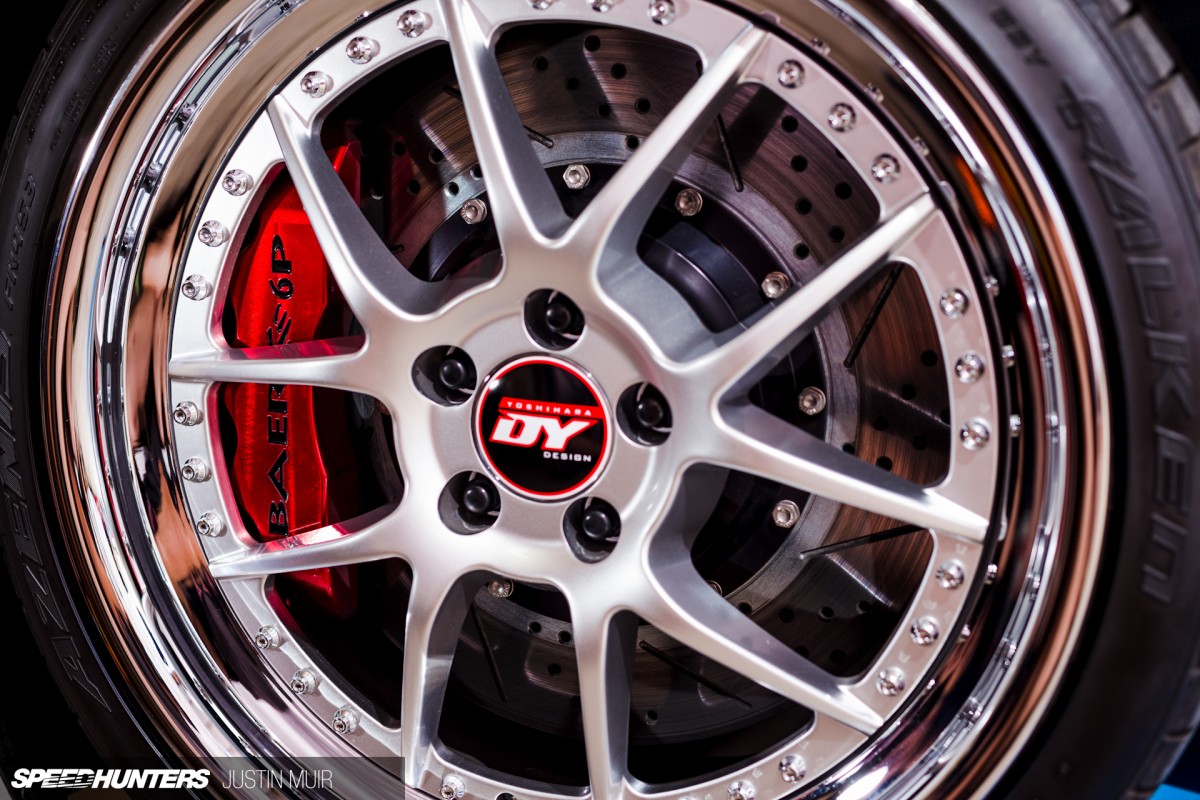 Due to my hot rod background, my Rolodex is filled with American manufacturers, so I already knew the FR-S would be different from any other at SEMA. Baer Brakes are here in Phoenix so we loaned them the car to develop a Pro+ big brake kit that uses 14″ rotors with six piston calipers in front and 13″ rotors with four pistons in the back. The car has a great pedal feel from the factory, but these massive brakes can haul the car to a stop at a breakneck rate and take much longer to fade. I'm also in love with the fact that there is zero daylight between the rotor and the 18″ Yoshihara wheels.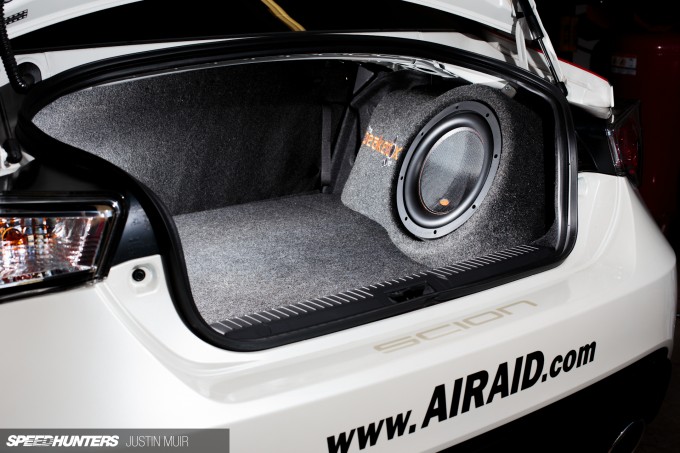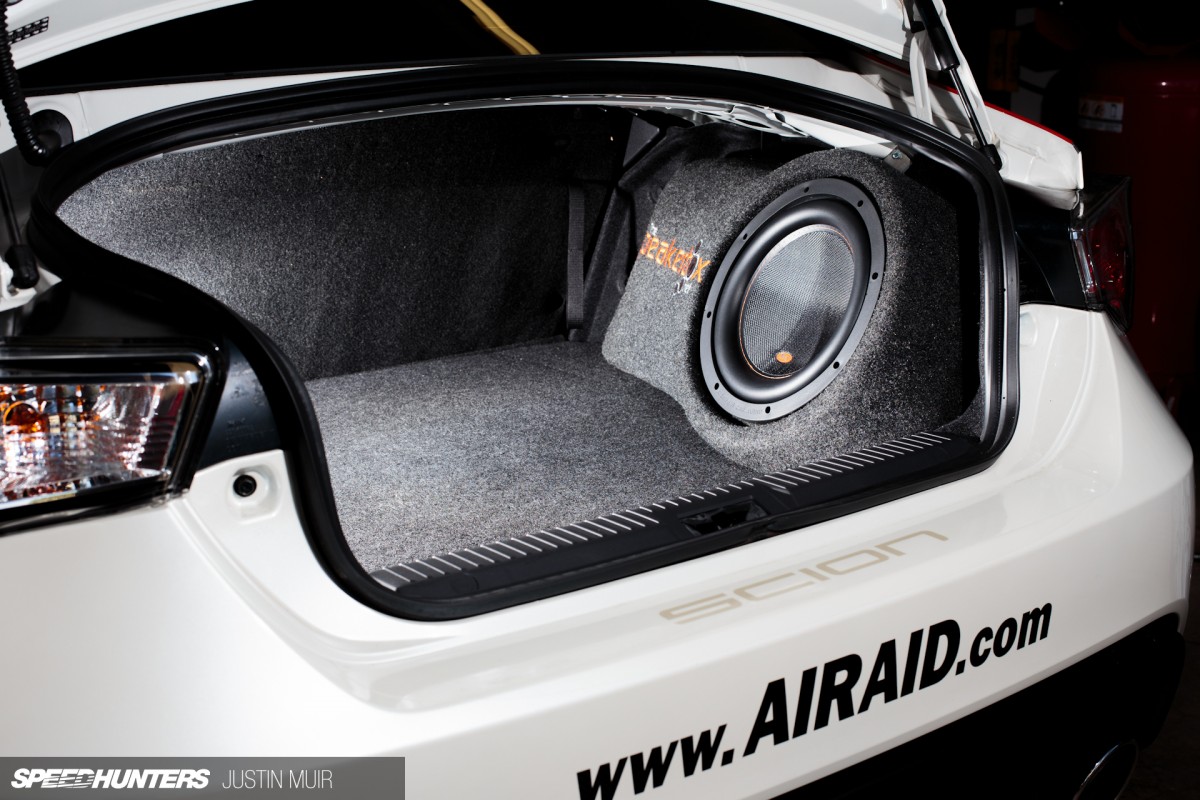 You want a SEMA car to be well-rounded and generally modded on all fronts, so I installed a sub enclosure from The Speakerbox loaded with a top of the line 12″ Memphis Audio M5 subwoofer.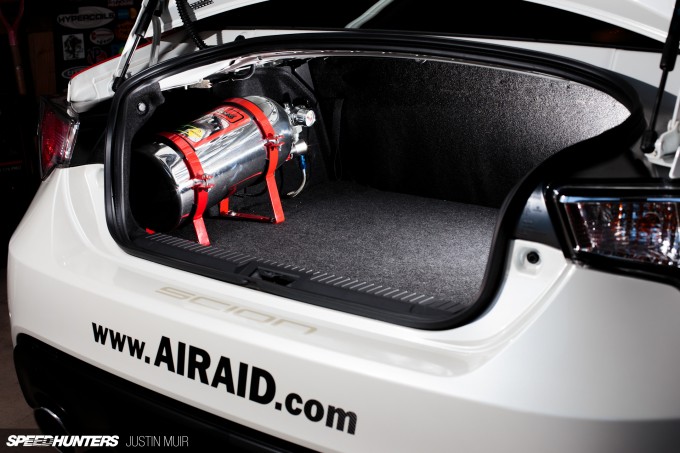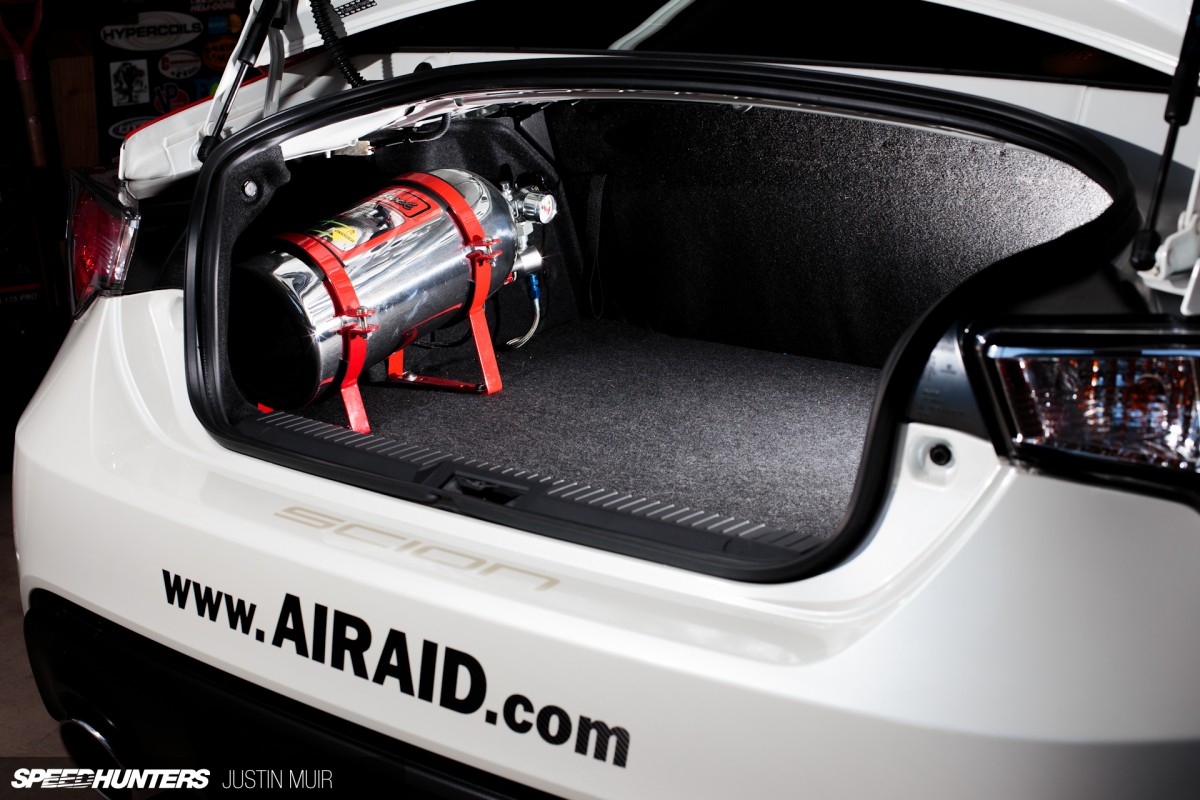 Hiding on the other side of the trunk is an Edelbrock nitrous bottle. We'll get back to that.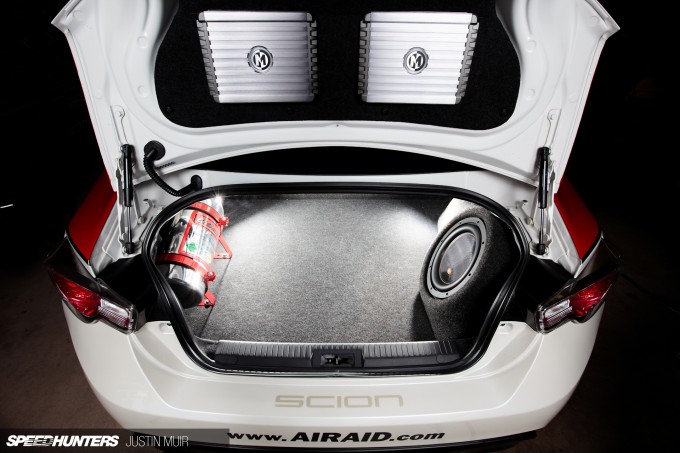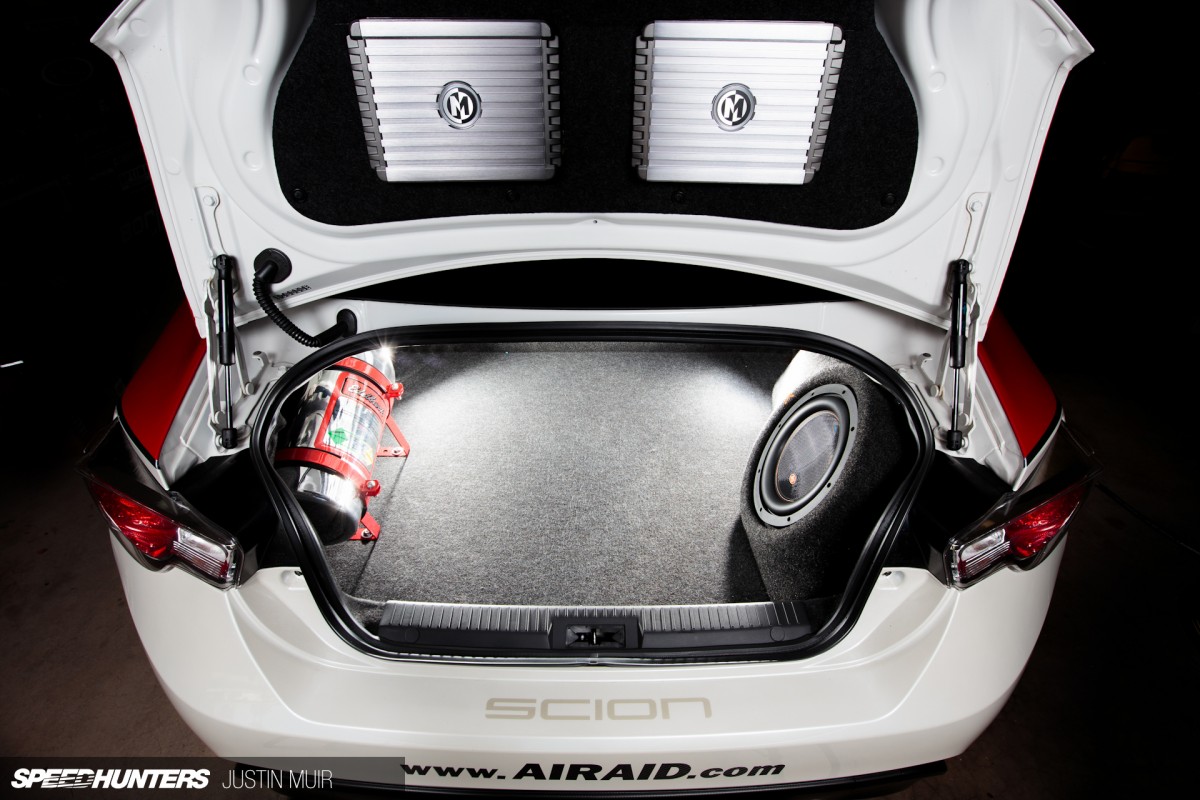 Amplifiers have come a long way since I last installed car audio. The amps Memphis sent were so small that I opted to mount them on the inside of the trunk lid. I ordered a carpet trunk lid liner from a Subaru BRZ to hide the wiring.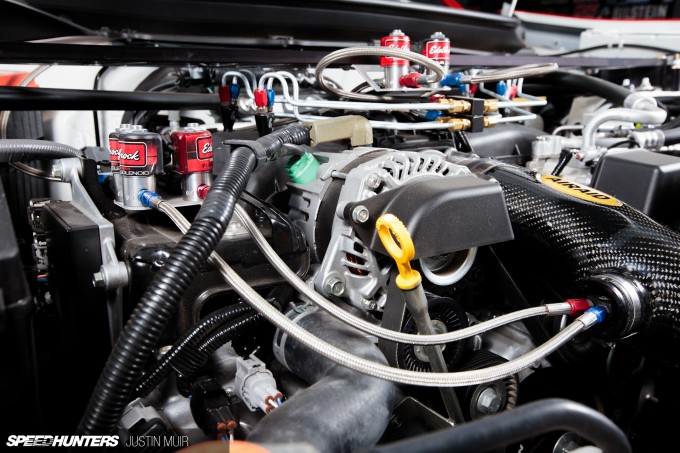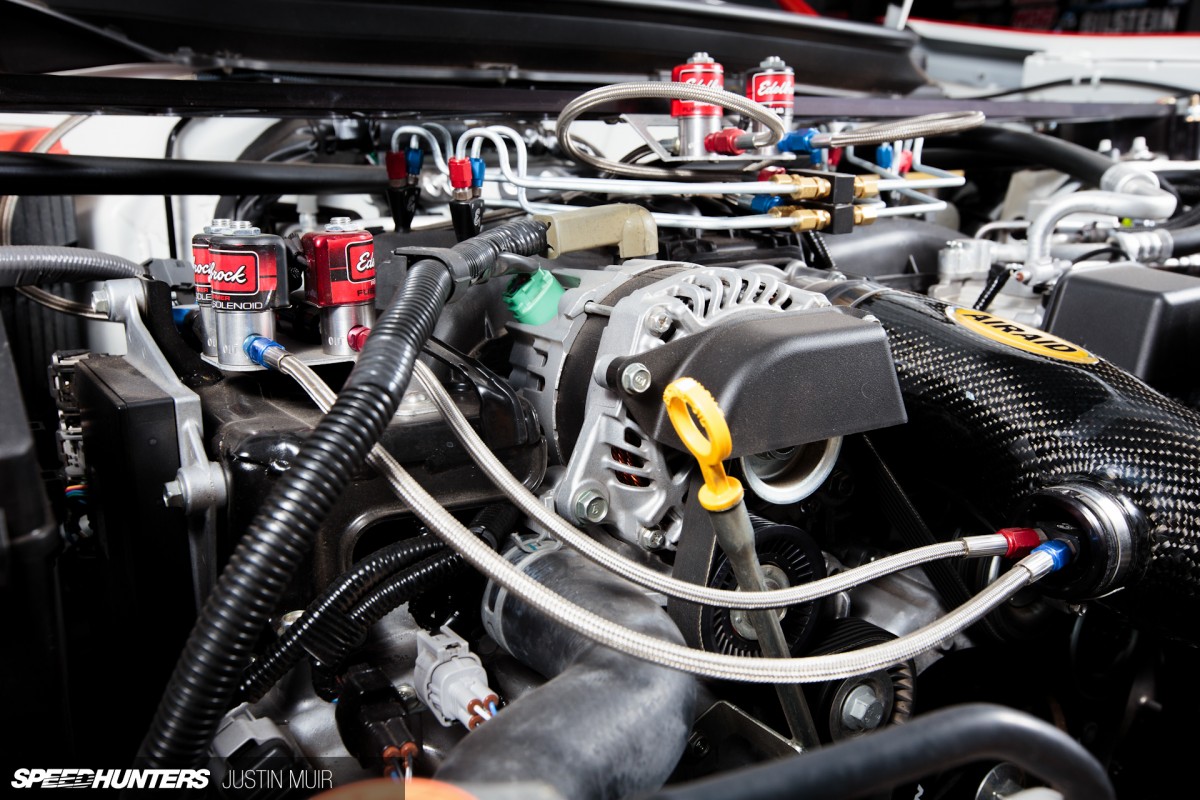 Back to that nitrous. When I designed the Airaid intake, I realized that a lot of enthusiasts would want to delete the sound tube that pipes engine noise into the cabin. When drawing up the aluminum plug that would be installed in the intake tube, I saw an opportunity. By including a 1/8″ NPT hole, a nitrous nozzle could easily be placed directly in the intake stream. To showcase this extra feature, we decided we should install nitrous on the car for SEMA.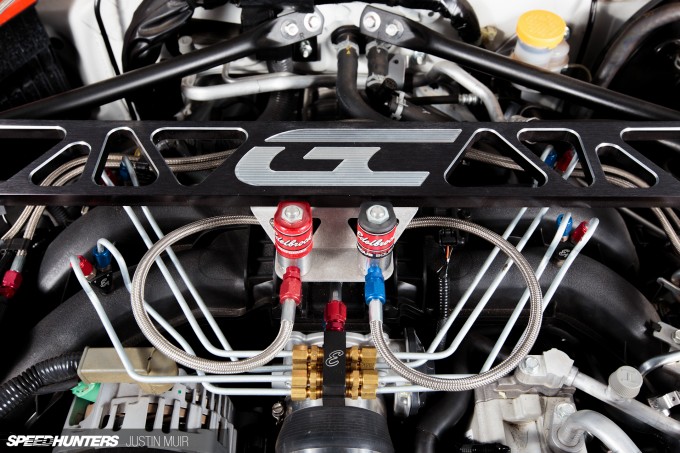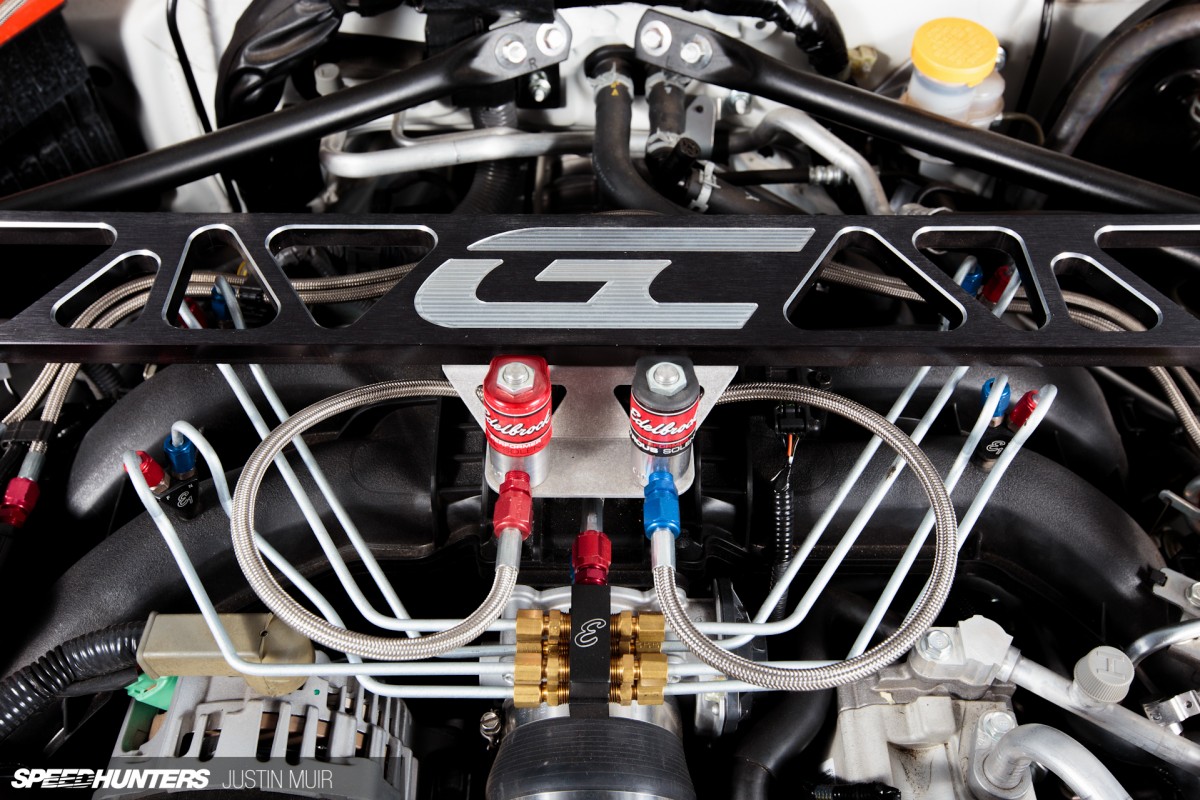 After installing a 50 shot into the intake tube, the owner of Airaid commented that it still wasn't wild enough. Out came the tube bender and flare tool so we could add a full direct port system as a second stage.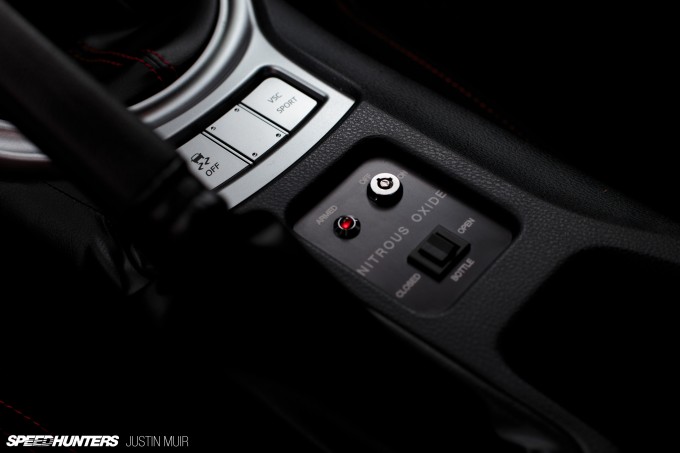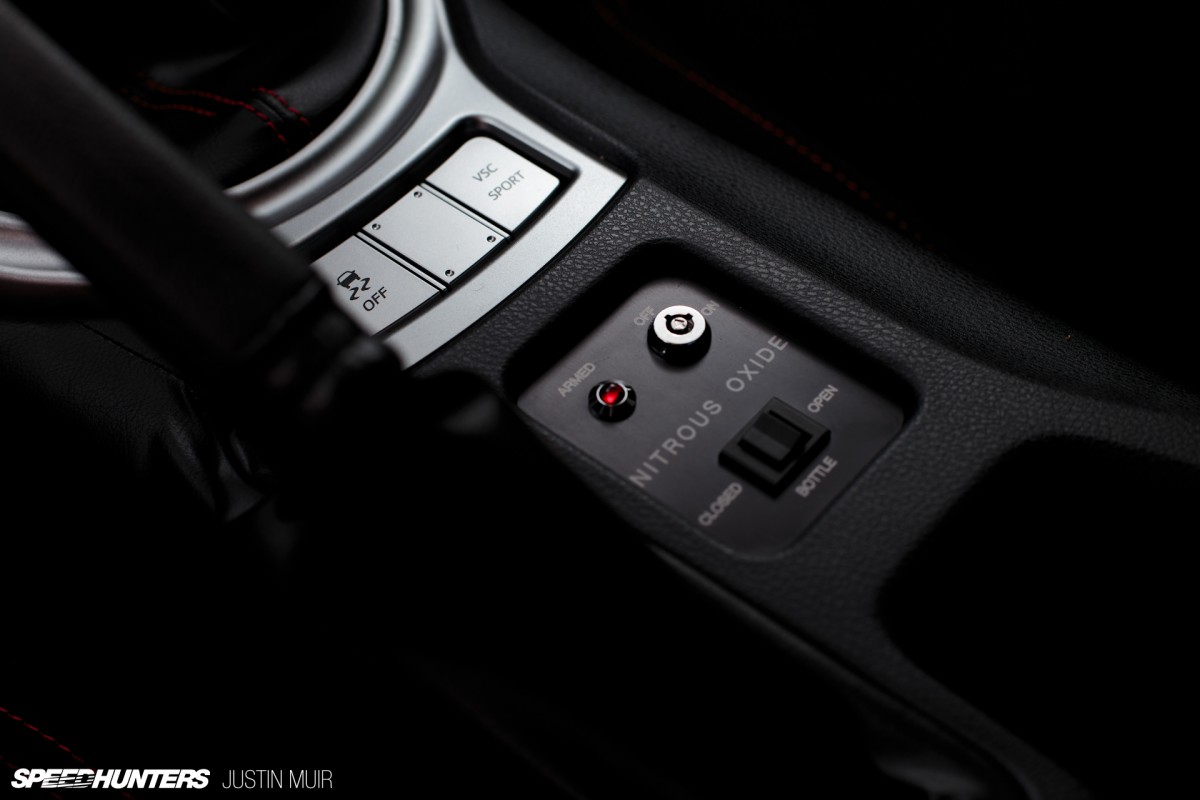 Our R&D Engineer spent a lot of time designing and installing nitrous kits in NSXs and Corvettes before coming to Airaid, so he designed a very safe and foolproof system. It includes a keyed lockout, remote bottle opener, throttle position switch, fuel pressure switch, and redundant solenoids in case one were to stick open. I made this laser engraved switch panel to control everything.
Boost not squeeze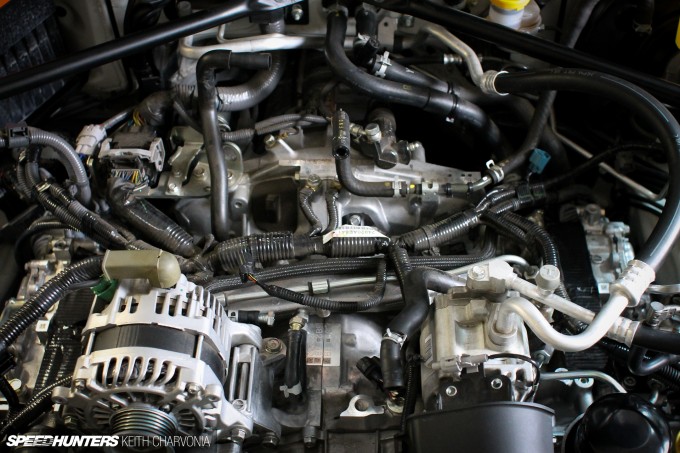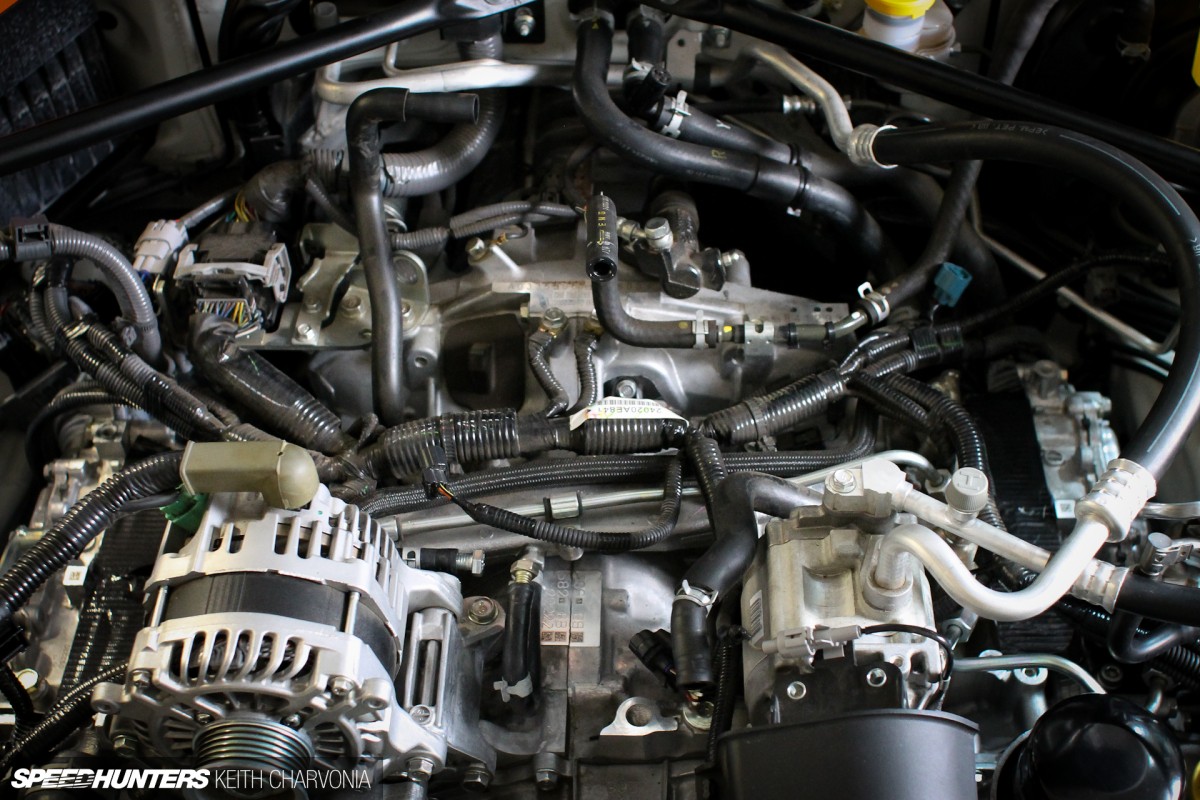 Once my name was on the title it didn't take long for me to tear even further into the FR-S. The nitrous set-up was impressive but I wanted power everywhere, not just at full throttle. If you know the ZN6, then you know about that nasty dip in the torque band, and you'll understand why I jumped on this next mod as soon as I saw it.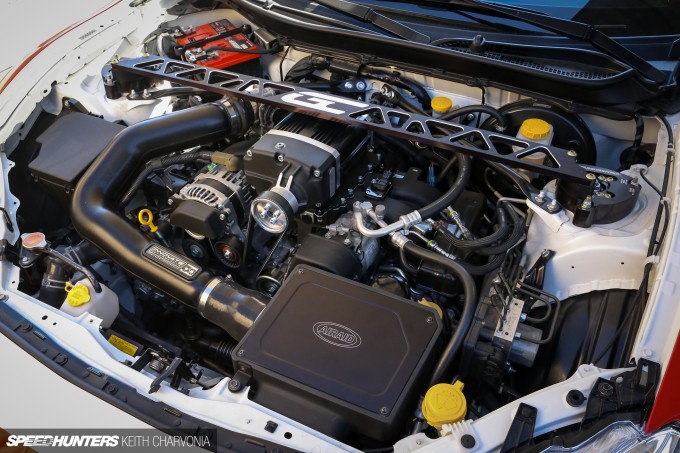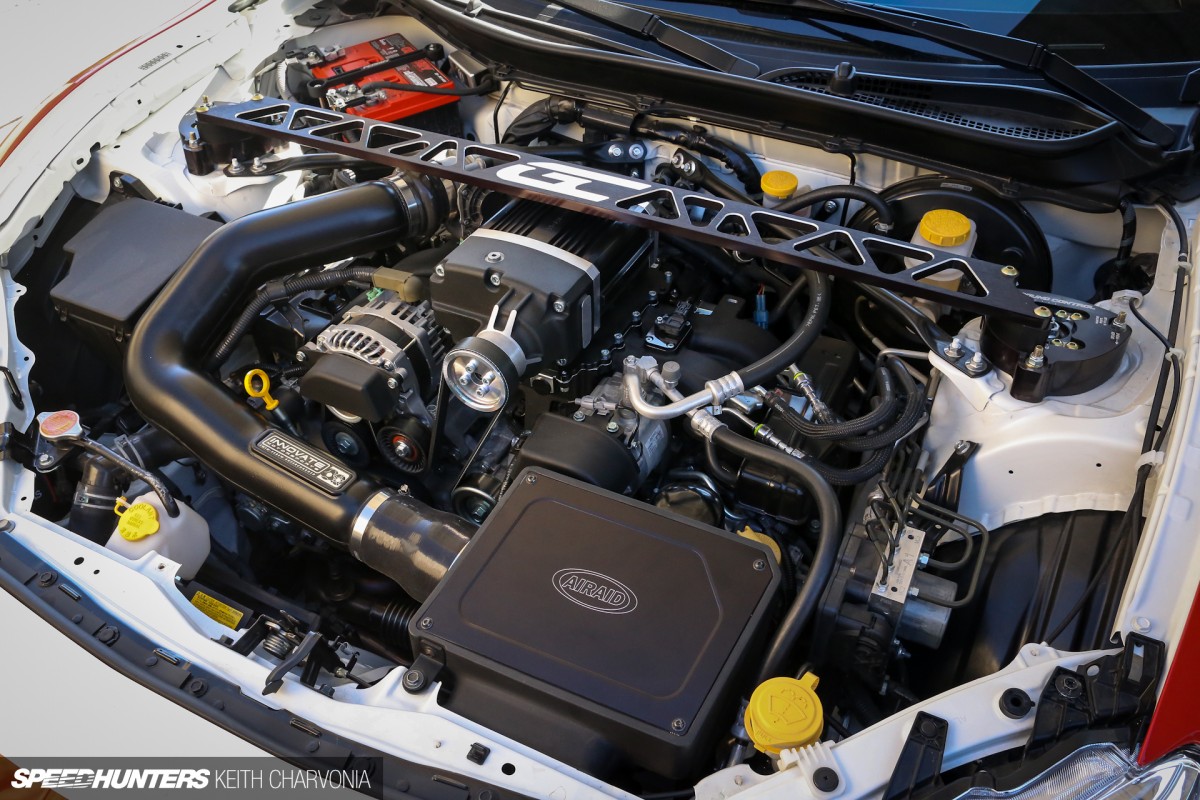 The solution was an Innovate Motorsports supercharger kit, and it was exactly what I had been hoping for. It's actually what I thought TRD would give us but never did: A complete intake manifold replacement that is simple to install with the minimum number of components. Another big draw for me was that I would be able to retain the Airaid air box I had designed.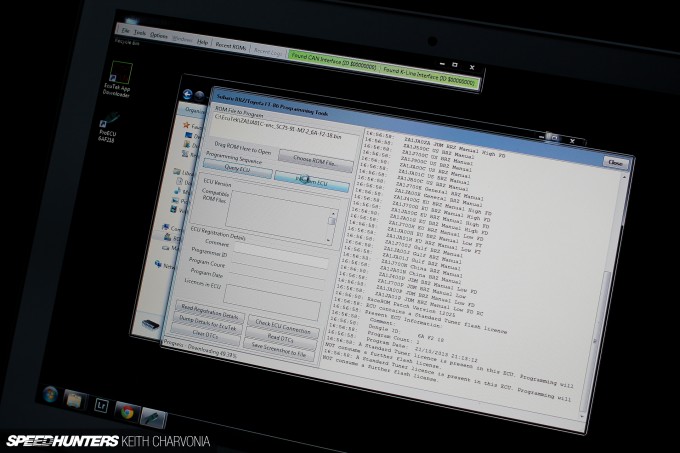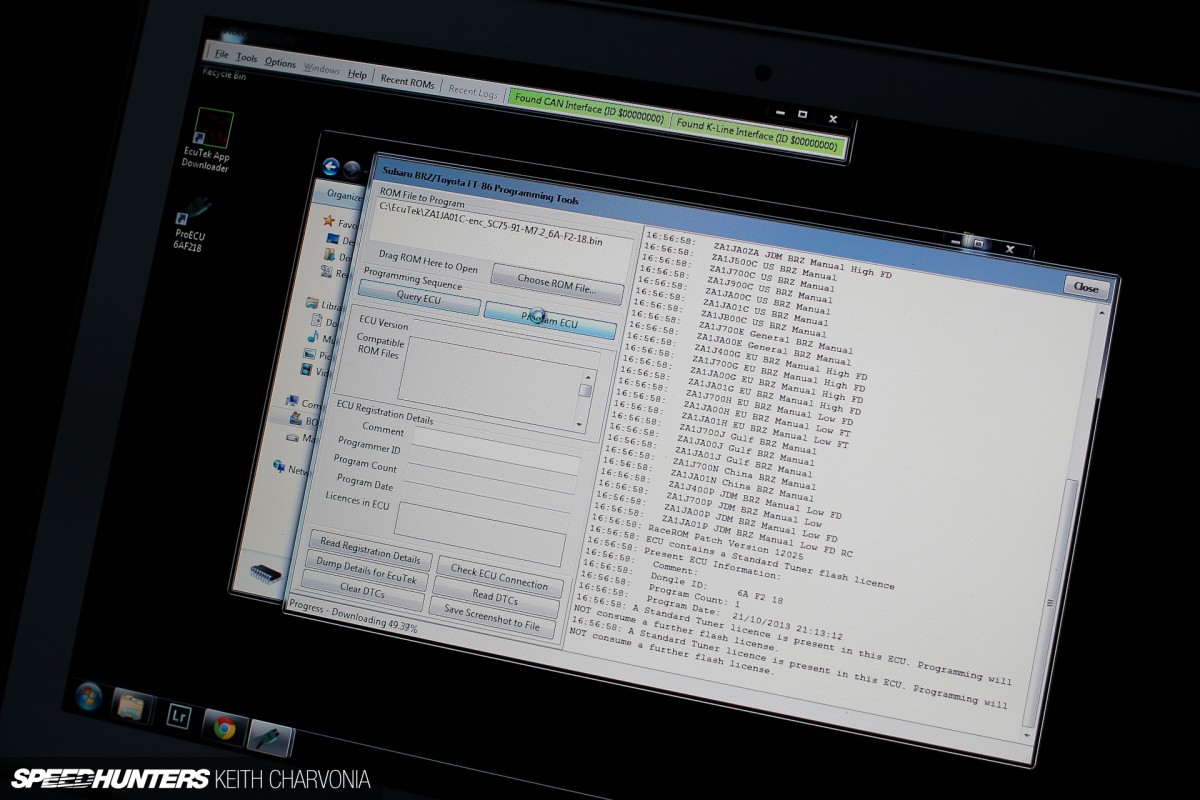 Since the car had a few extra mods in addition to the supercharger, I had Delicious Tuning update the base map to make sure everything would run perfectly.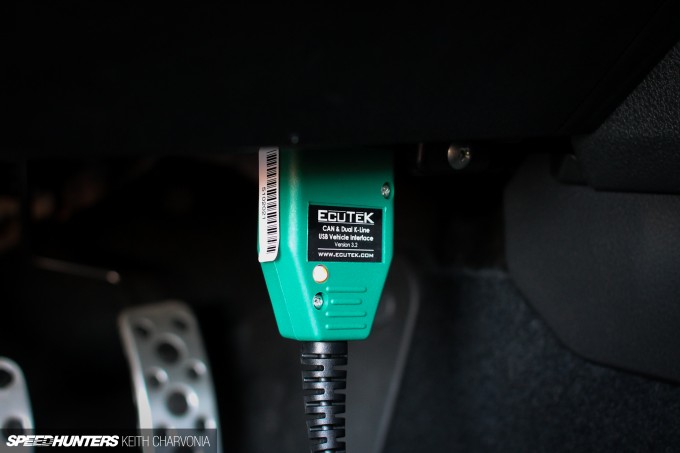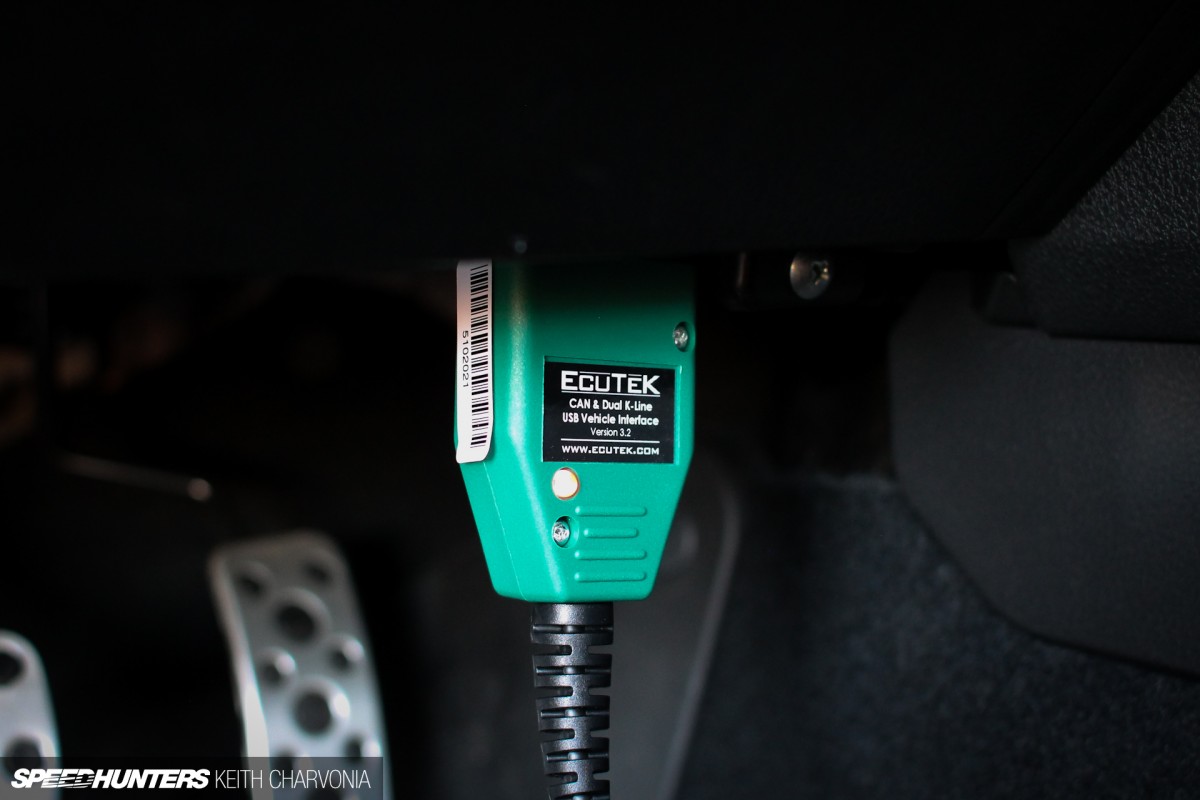 This was my first time loading a tune, but I just followed the directions and everything went smoothly. I couldn't believe how well the car ran considering what a major modification this was.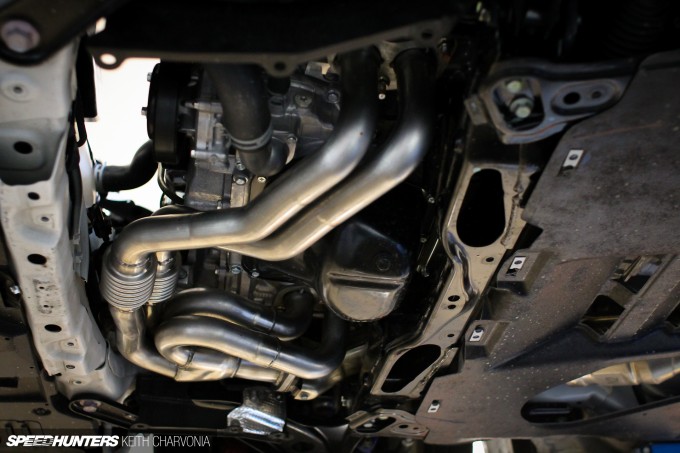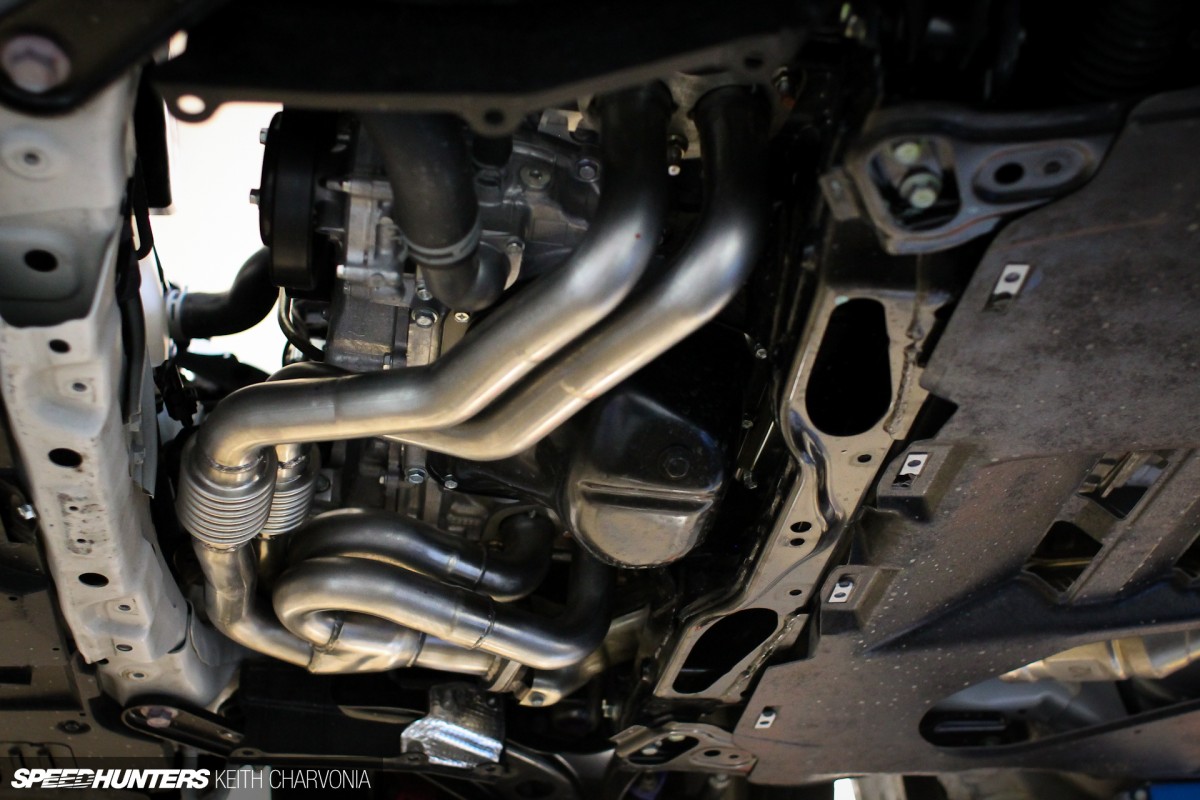 Following Delicious Tuning's advice, I also installed an unequal length header from Borla to go with their cat-back exhaust. Not only did it uncork the exhaust side of the engine, but it finally gave the car that boxer rumble I had been wanting from day one. Add the supercharger whine on top of the new raspy burble and the car was finally making the right noises. The new-found acceleration was pretty nice too!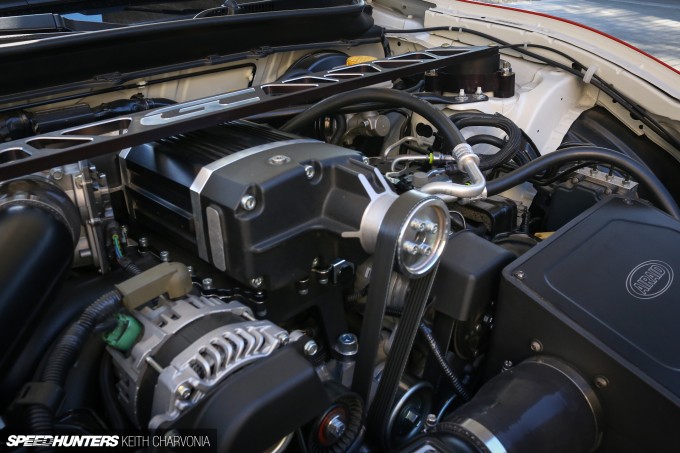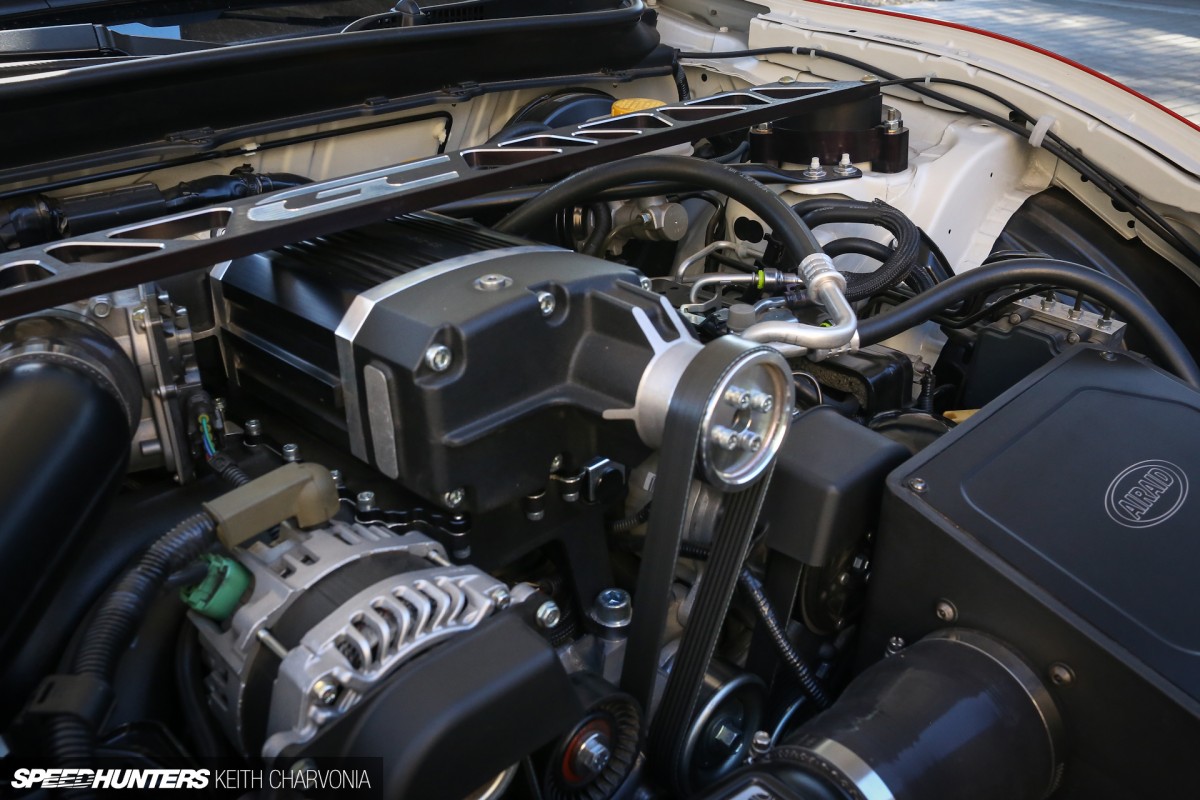 I emailed my friend at Ground Control to alert him that the strut brace wasn't going to fit with the supercharger installed. Fortunately they were already aware and mailed me some first-run spacers to move the strut brace up out of the way.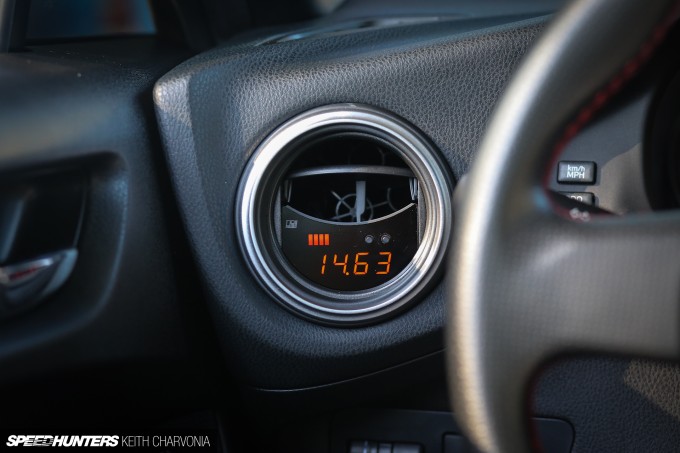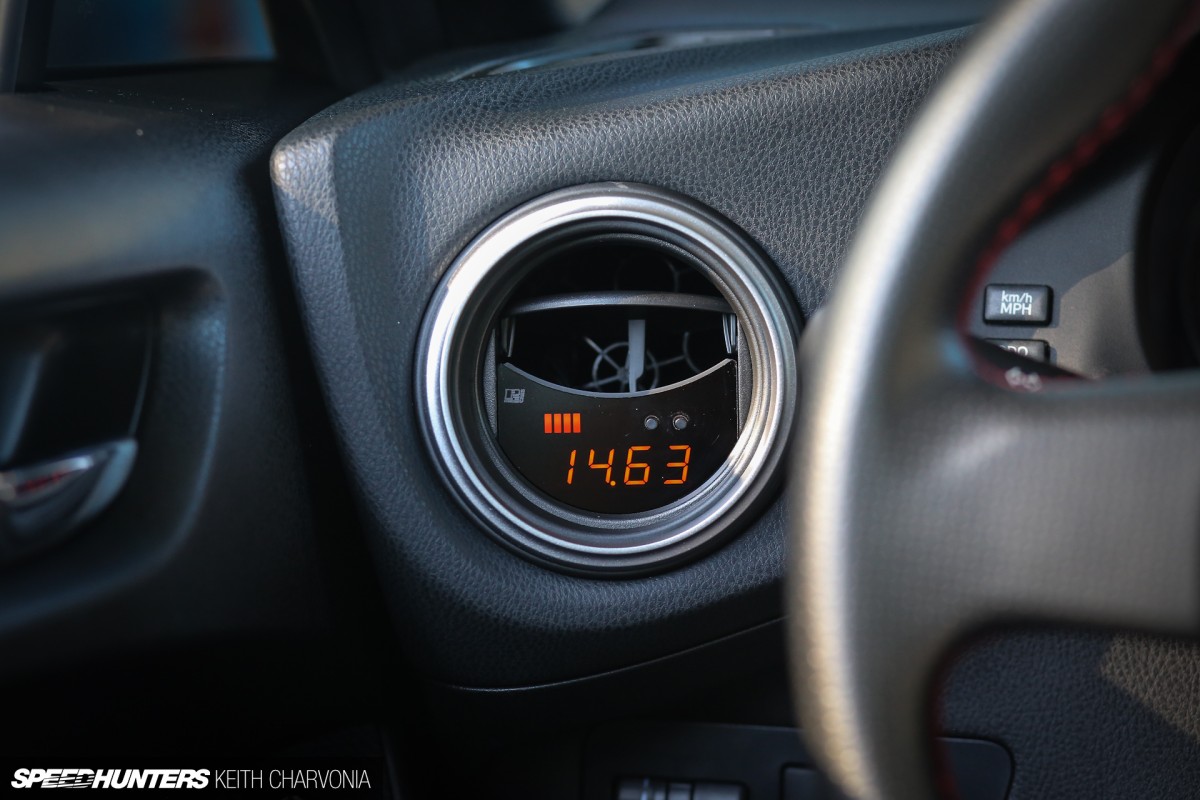 Now that the engine was being force-fed I needed a way to monitor the vitals. Flipping through a magazine one day, I saw the P3Cars integrated vent gauge so I did a little research. It plugs into the OBD port and can feed almost any parameter to the gauge.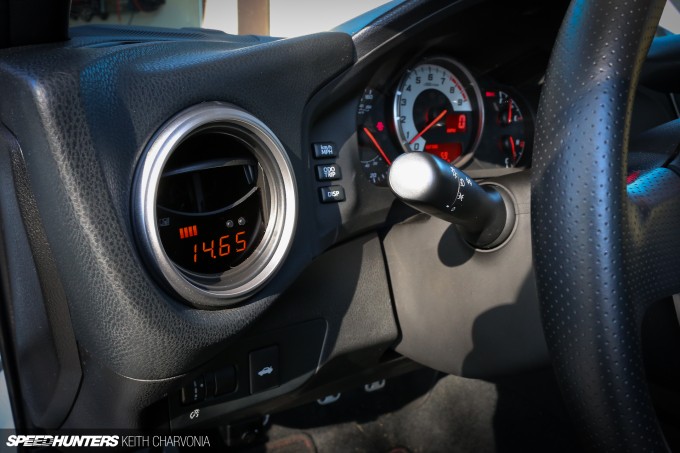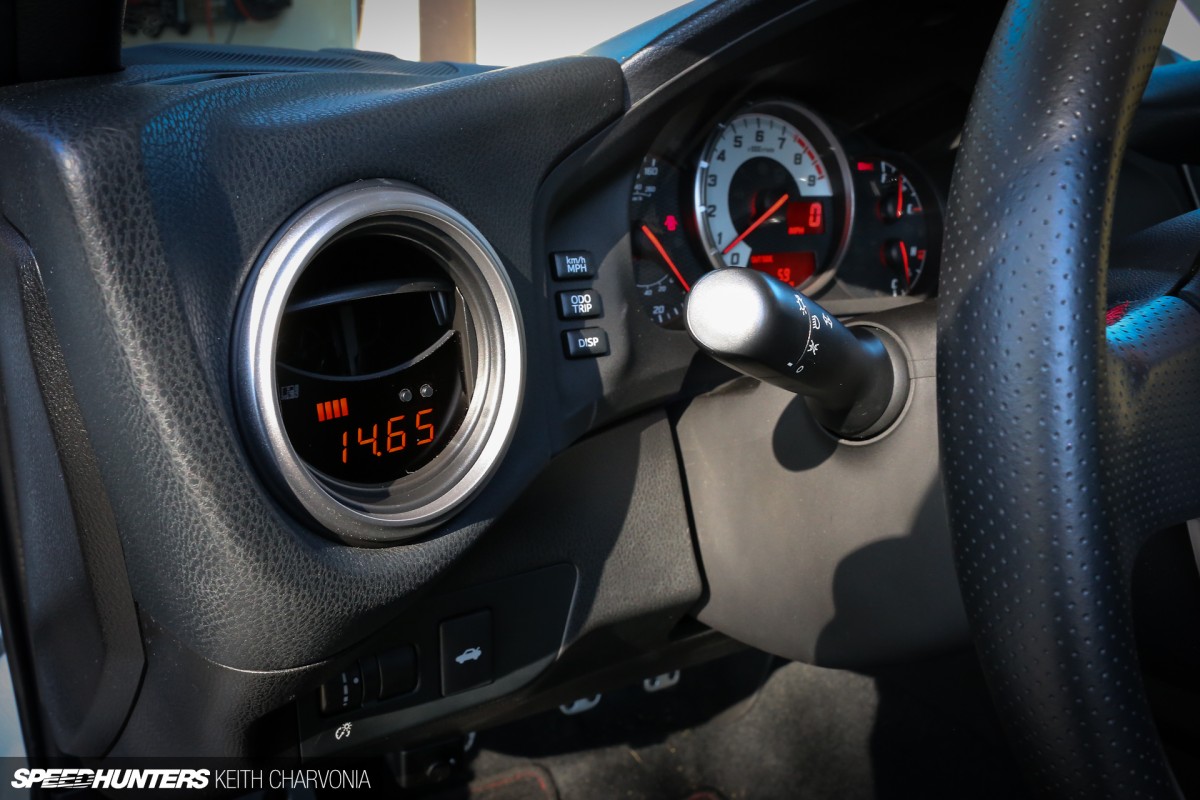 I usually use it to watch water temp, oil temp, AFR and timing. Check out how the color matches the stock gauges too.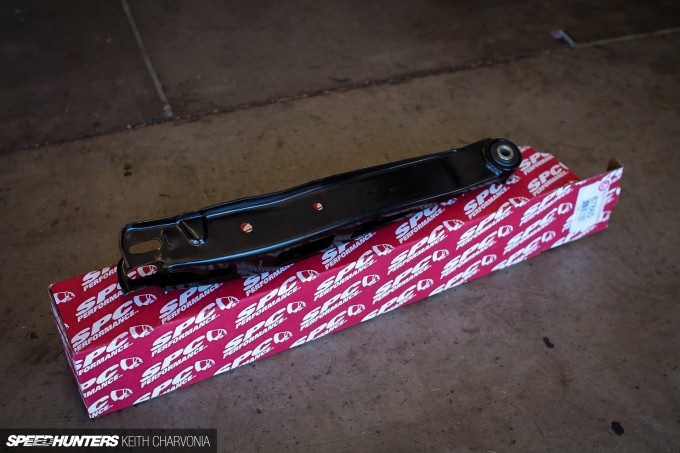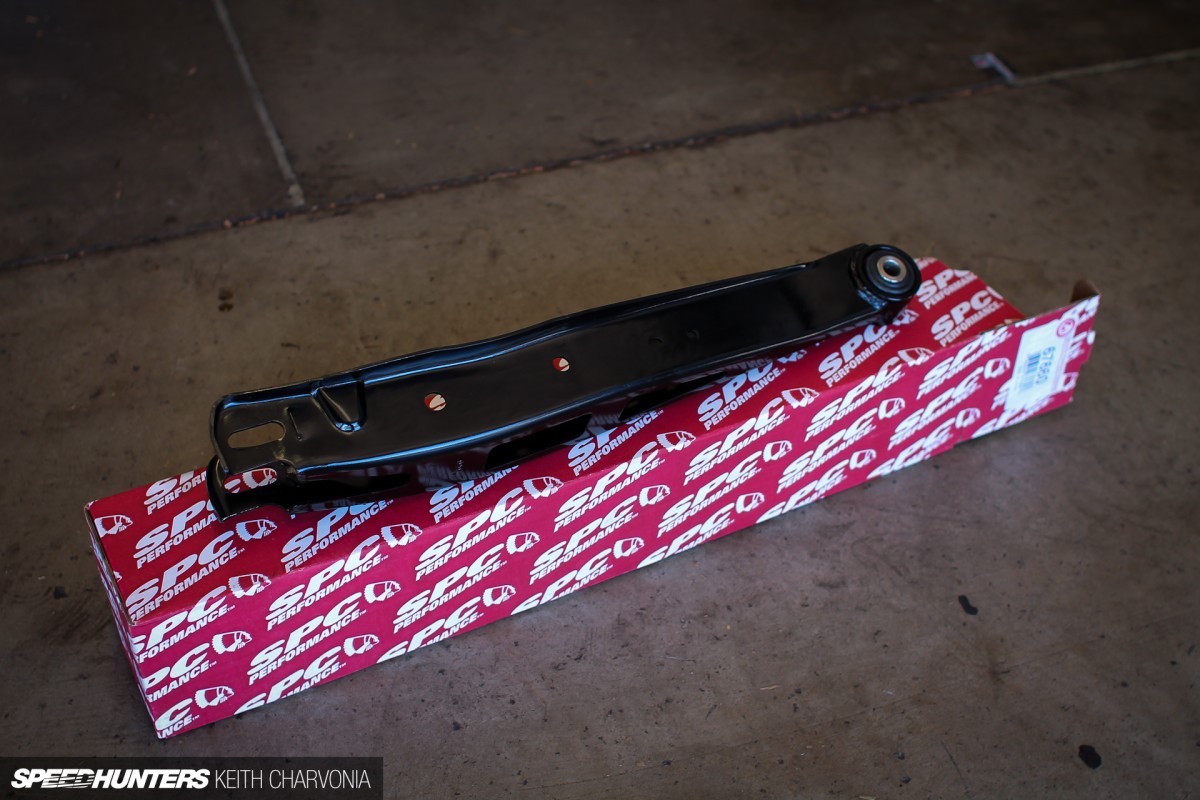 Around this time I got an email from another sponsor, SPC Performance. They were looking for a car to put in their SEMA booth and wanted to know if I was interested. Of course I was! They needed to show off their new rear control arms, which look identical to stock but include way more camber adjustment for lowered applications.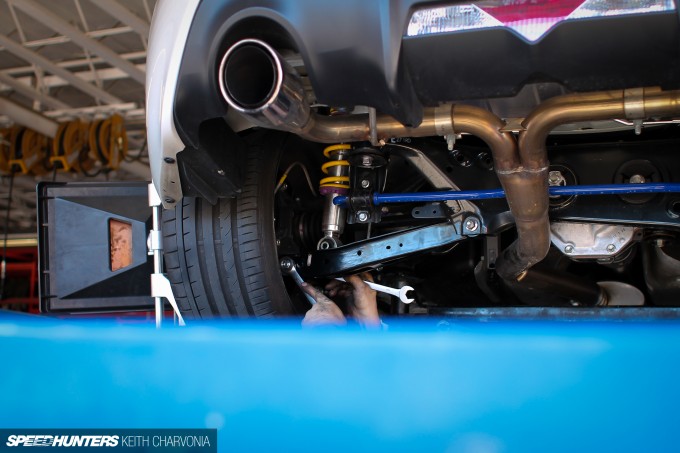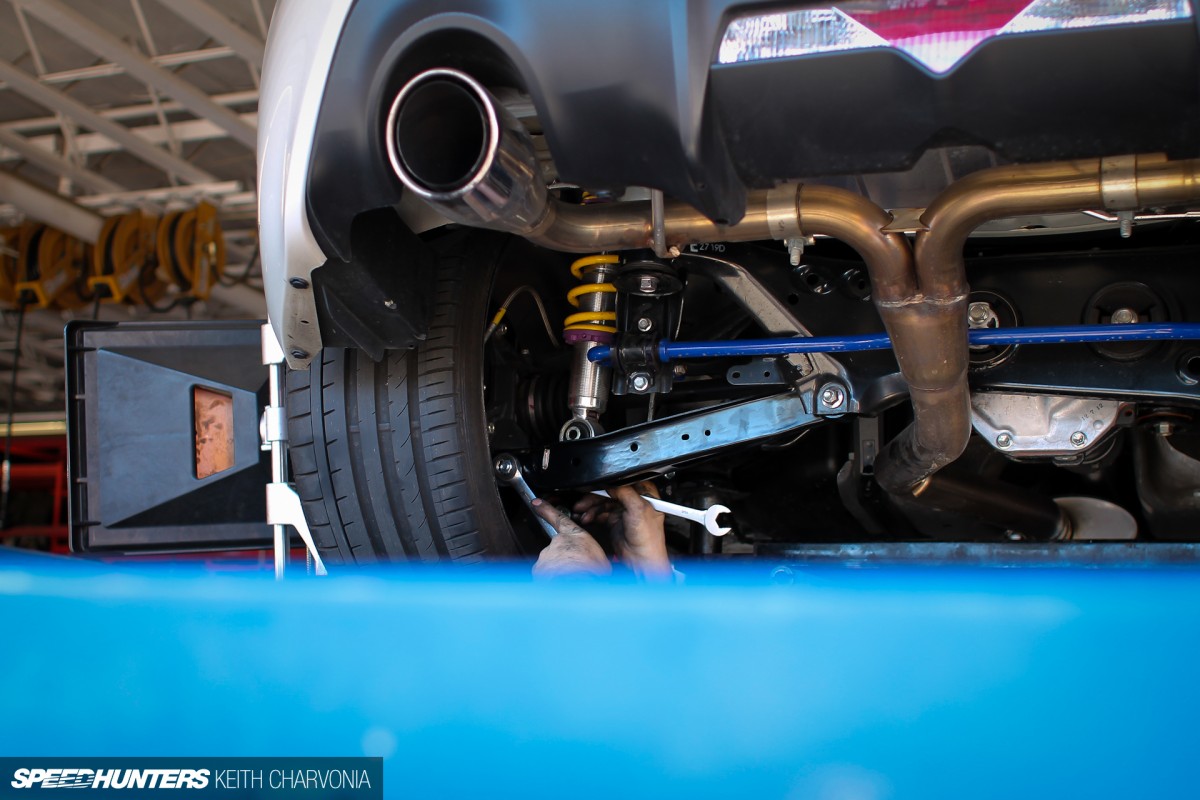 Not only did they give me a spot in their booth and send me free parts, they also had them installed for me. Not too shabby, huh?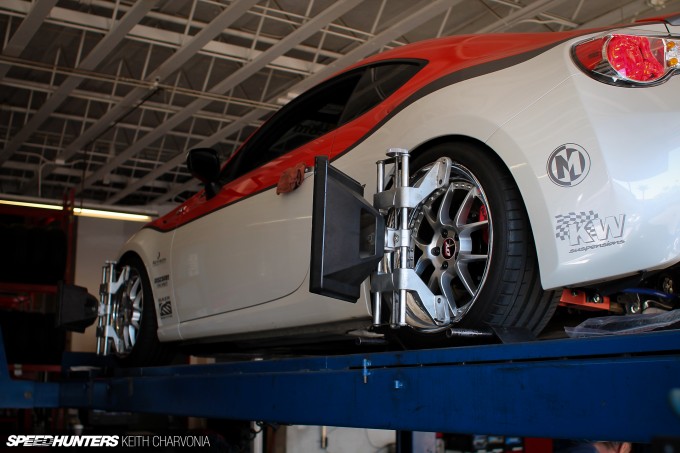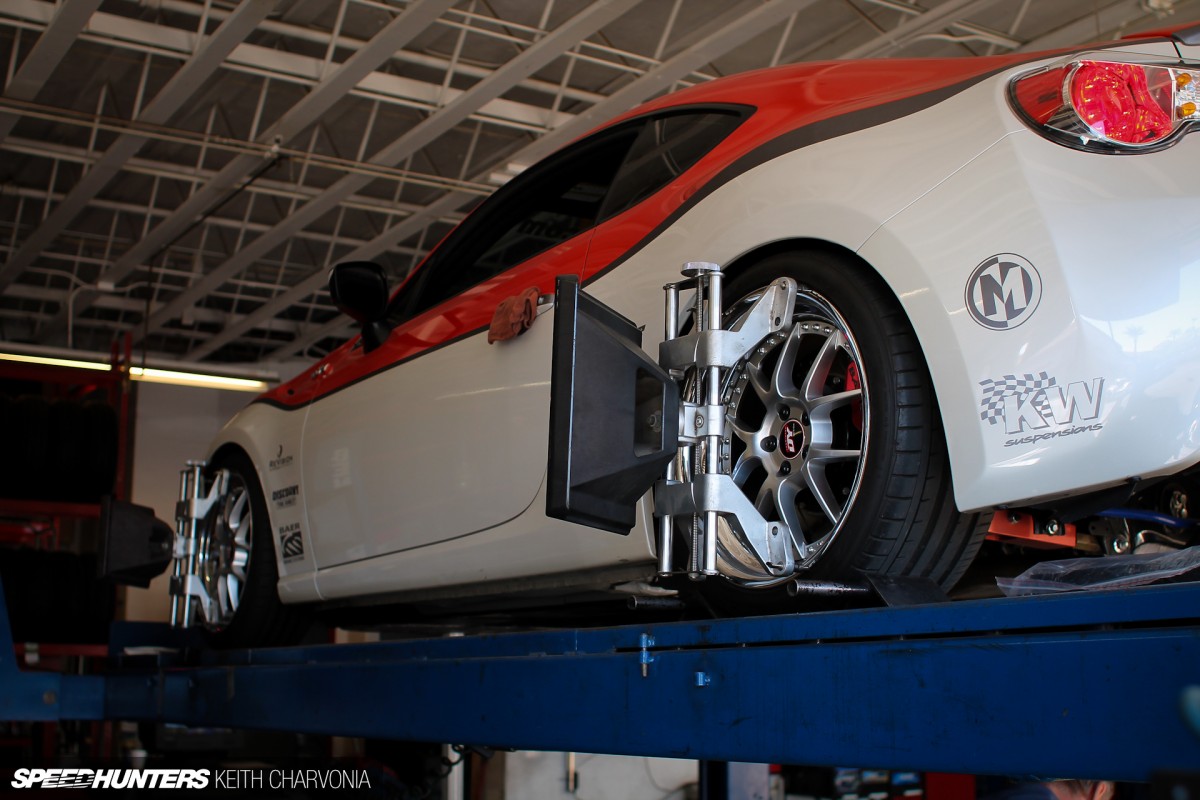 After the install, the car got a fresh alignment, then I was off to SEMA with the FR-S and the Double Down RTR.
What comes next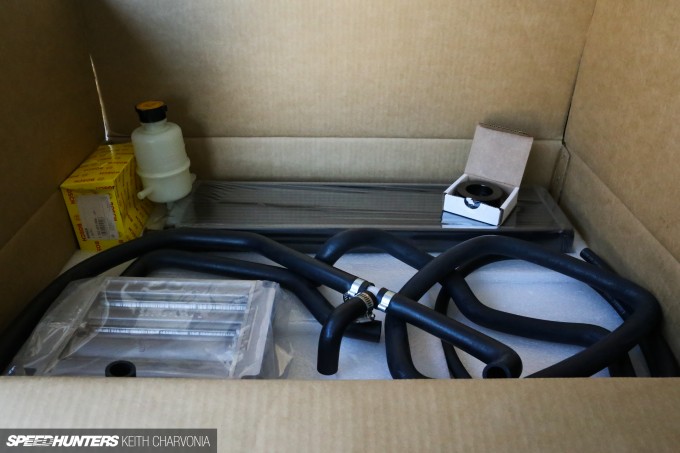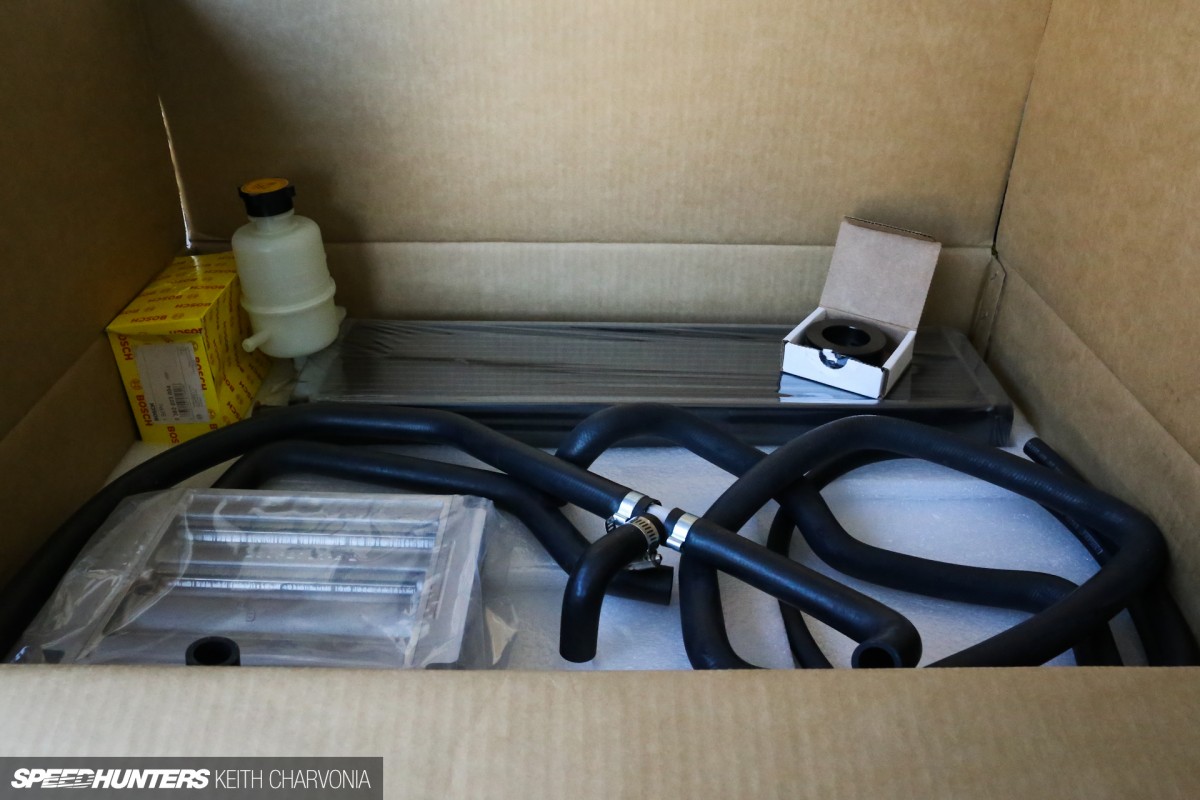 The supercharger is definitely my favorite mod to date because it really wakes the car up and makes it a well-rounded performer. When I ordered the kit from Innovate, the intercooler hadn't quite come to market yet. Now that it's out, I went ahead and ordered it along with a 69mm pulley that will make more boost over the 75mm the system comes with. I'm hoping to install these parts in the next month.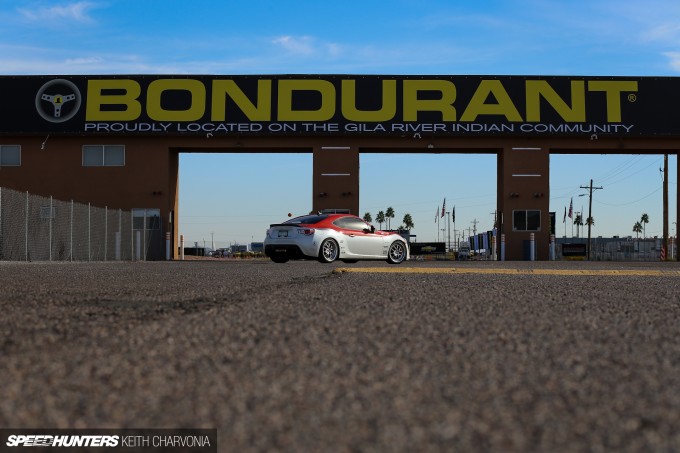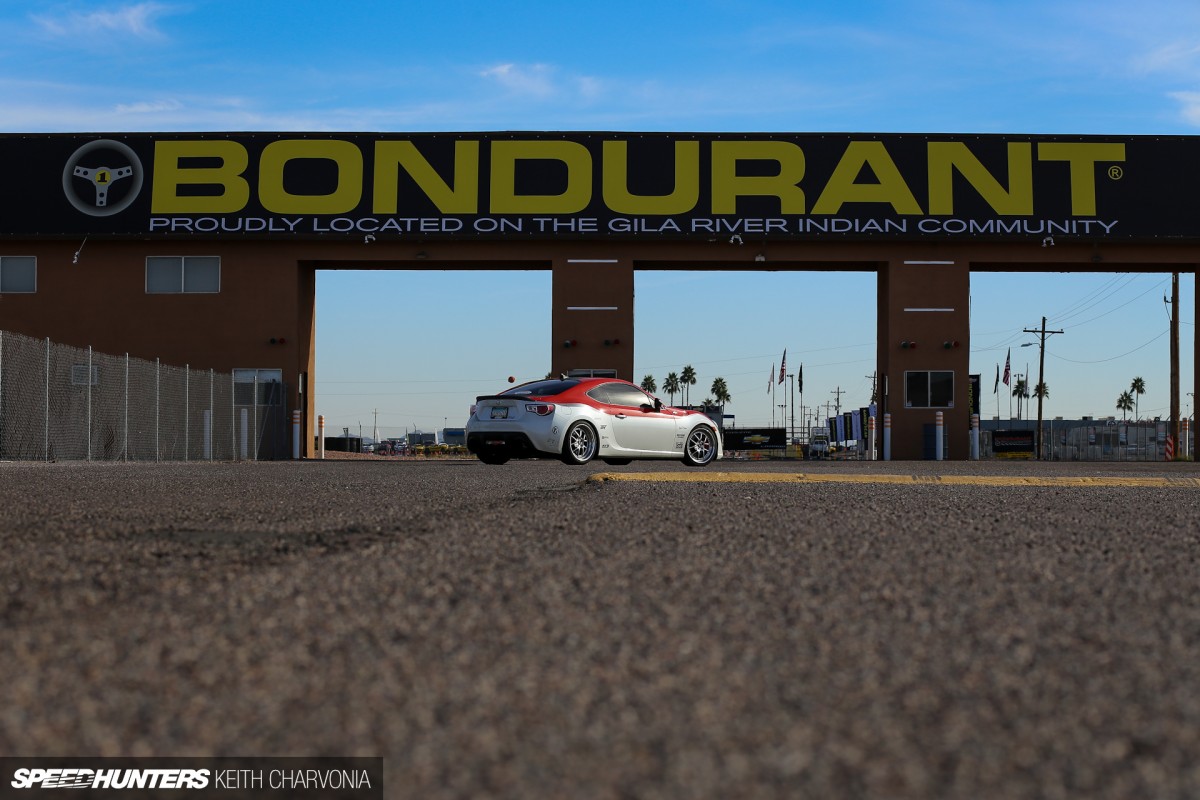 I could (and likely will) keep bolting on parts, but I know where the car's true weakness is – directly behind the steering wheel. I've made it my goal this year to get some seat time on the track and take care of that issue.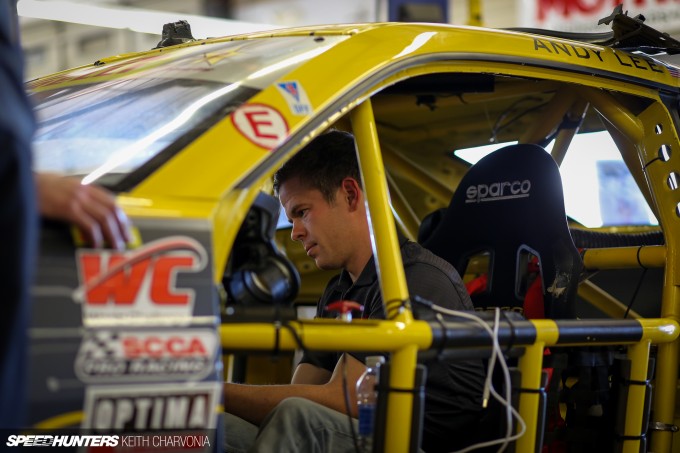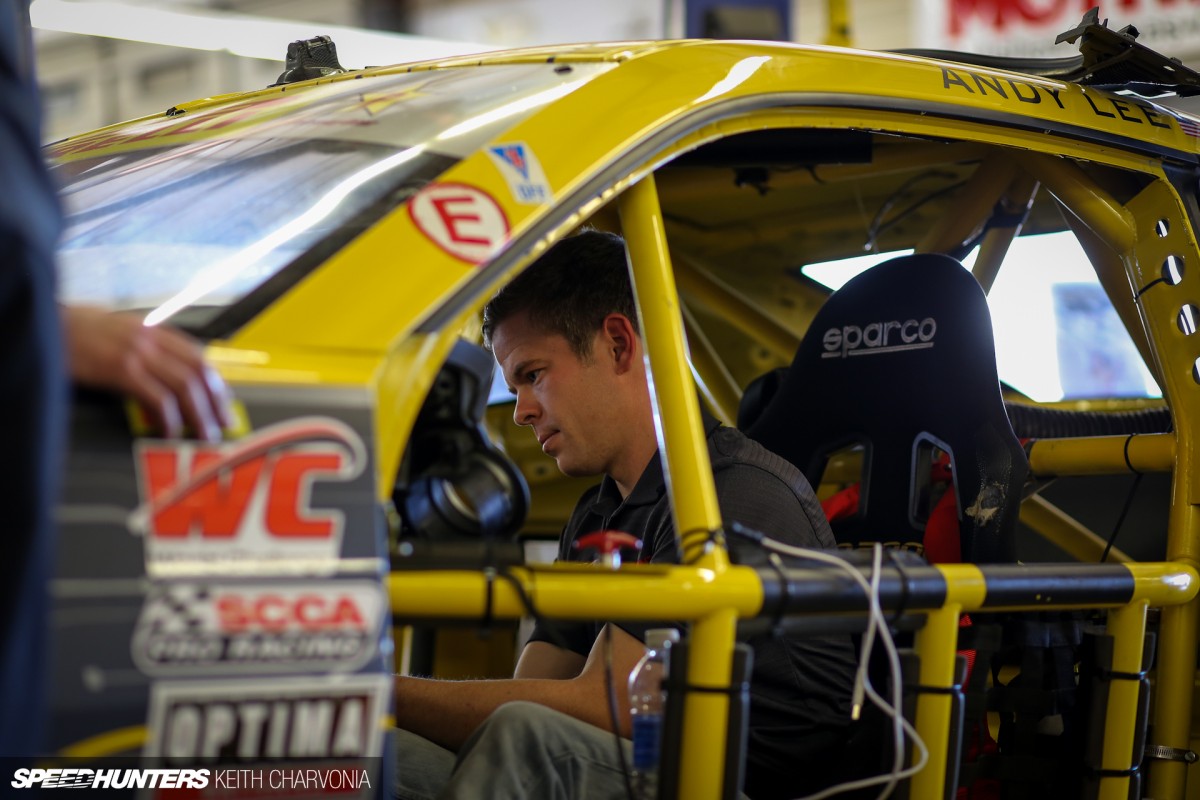 Fortunately I can count World Challenge driver Andy Lee among my friends, so recently I hit him up for some driving lessons.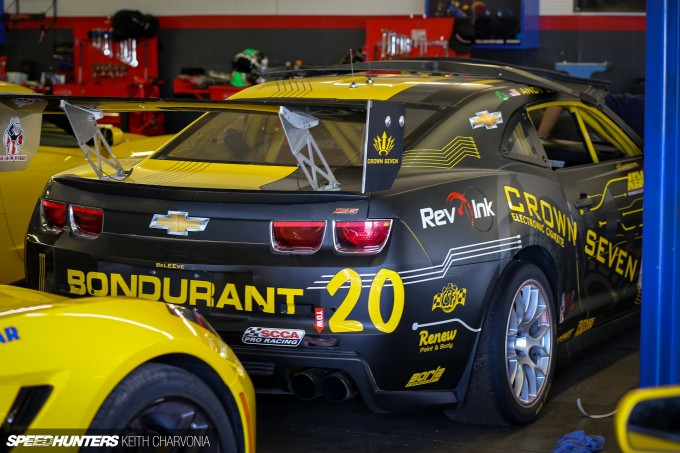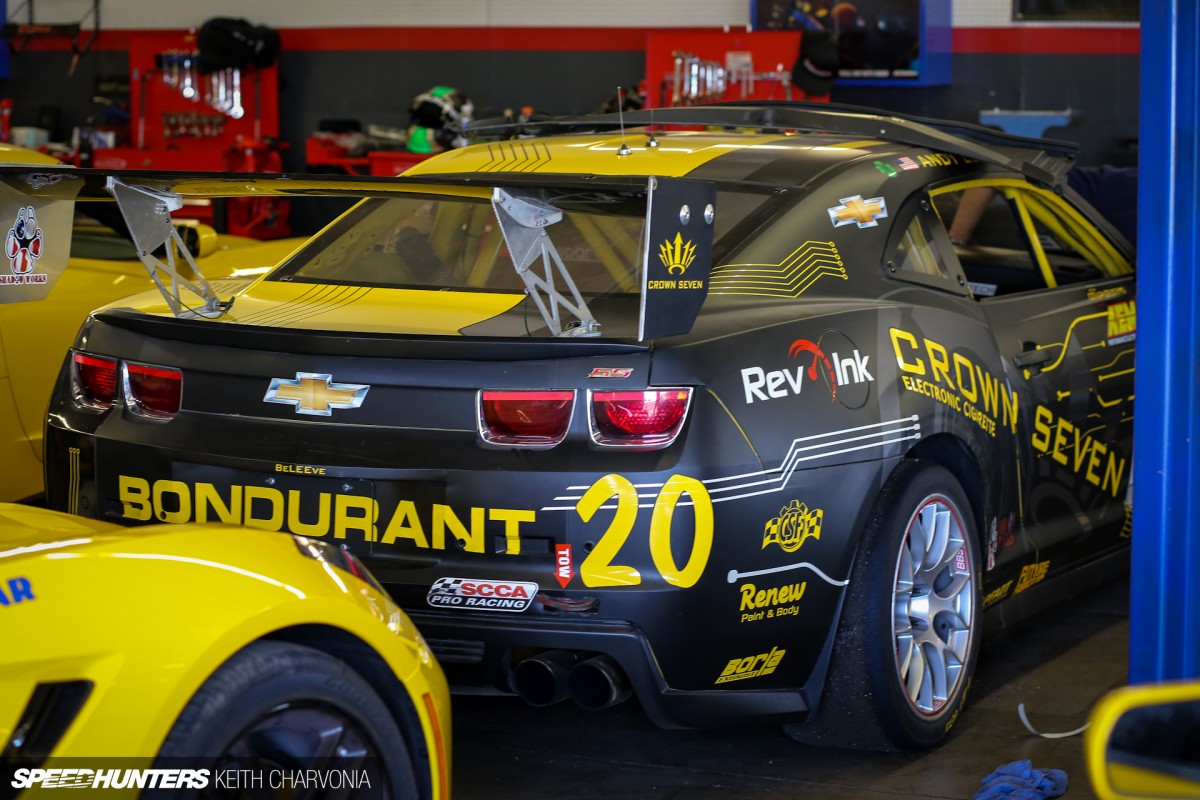 It's pretty cool how many friends and sponsors we have in common. Borla has put an exhaust on his race car – as well as both my Kaiser and FR-S, RevInk did both of our wraps, and I helped Andy out with the custom Airaid intake on his race car too. That's actually how we met and what led to his offer to give me driving lessons. Now I just need to make time to get to the track and take advantage of it.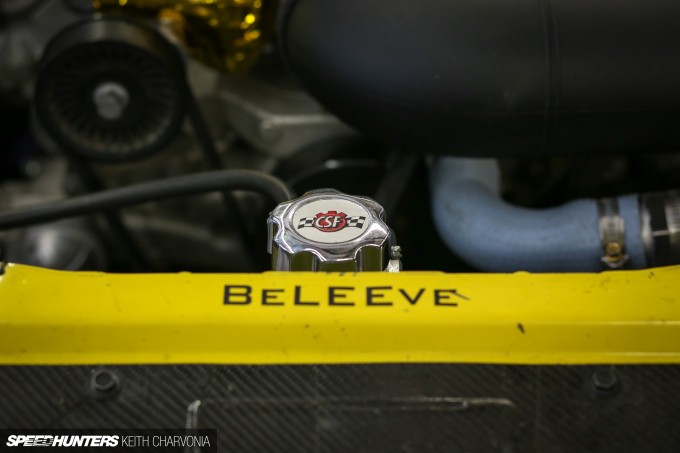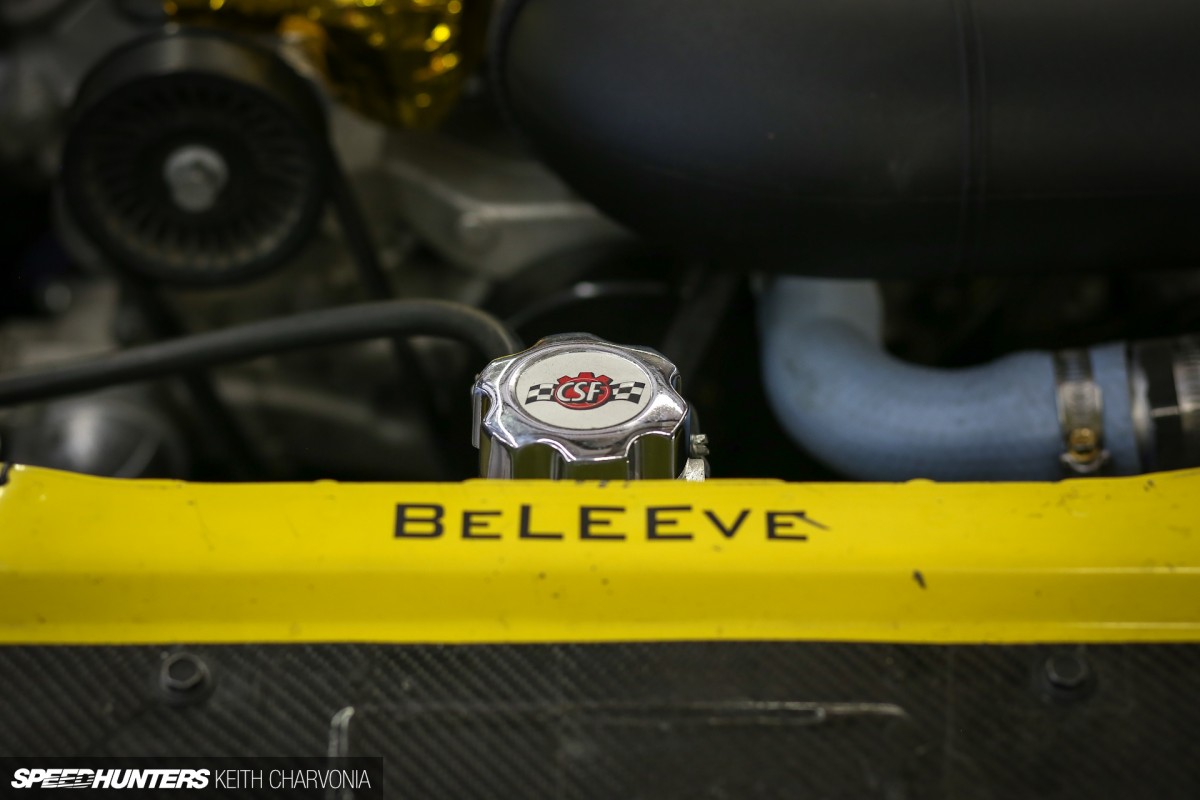 I also noticed that he's sponsored by Speedhunters partner CSF Radiators. I have a feeling I'll be installing one of these on my FR-S before summer gets here!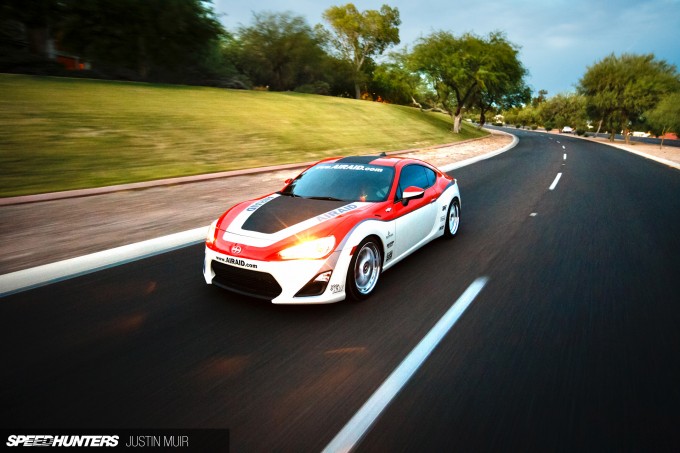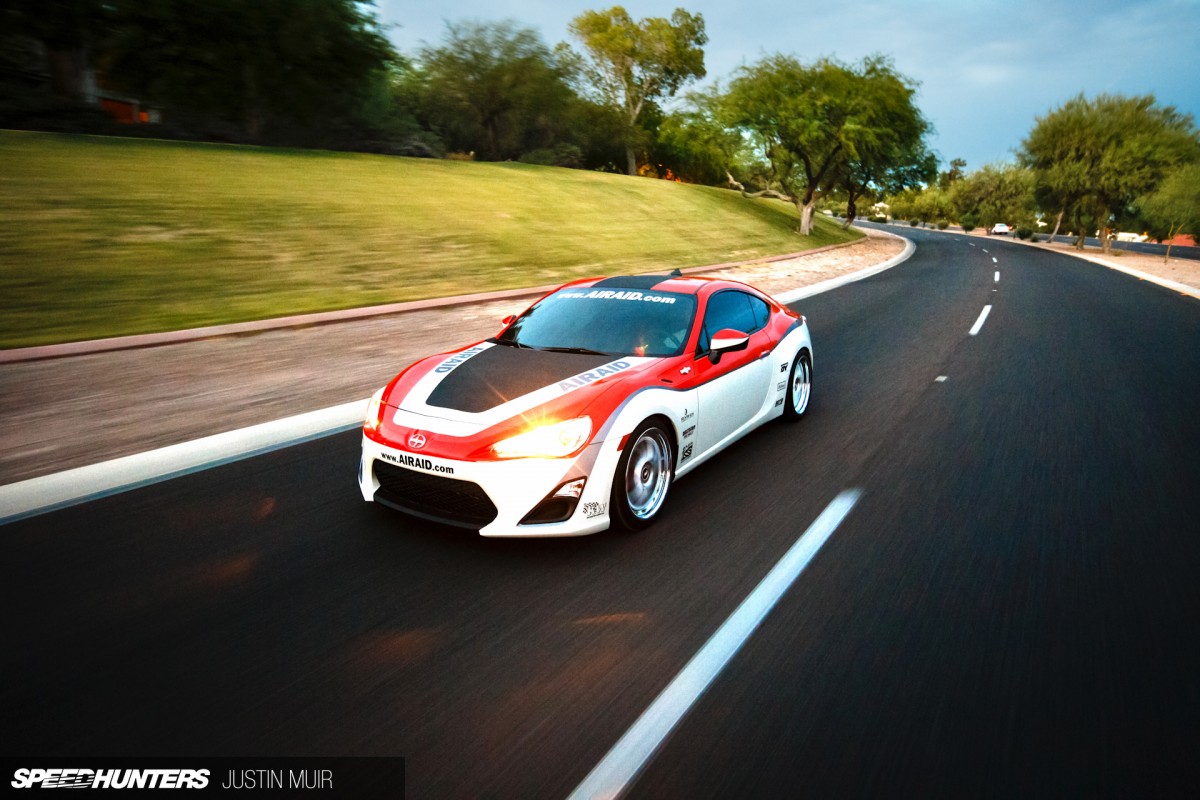 Besides cooling mods, the next thing I want to do is change up the look of the car. It's been to SEMA twice now with these graphics, and as much as I hate to undo the work of Stupski and RevInk, I think it's time for a change. I've been eyeballing the new KM4SH bodykit and leafing through the Rays catalog, so who knows how the car might change in the next year. One thing's for sure though: I'll keep focusing on performance mods that work well together, while also improving my own skills behind the wheel so I can make use of them.