I've got one more day of shooting and wandering the halls of the Tokyo Auto Salon before I get started with the proper coverage you're all waiting for. However there's one car I wanted to quickly share with you. I actually snapped some pictures of this all-new R35 project from Trust yesterday, but the car had yet to be stickered up, its official debut set for today at 11:45am. The reason Trust wanted to keep it under wraps for most of the morning was pretty simple: this is something they wanted to introduce properly as it marks their return into the Japanese drifting scene.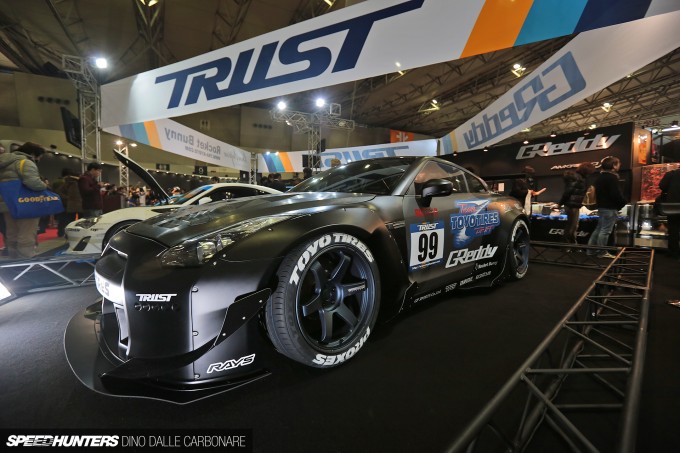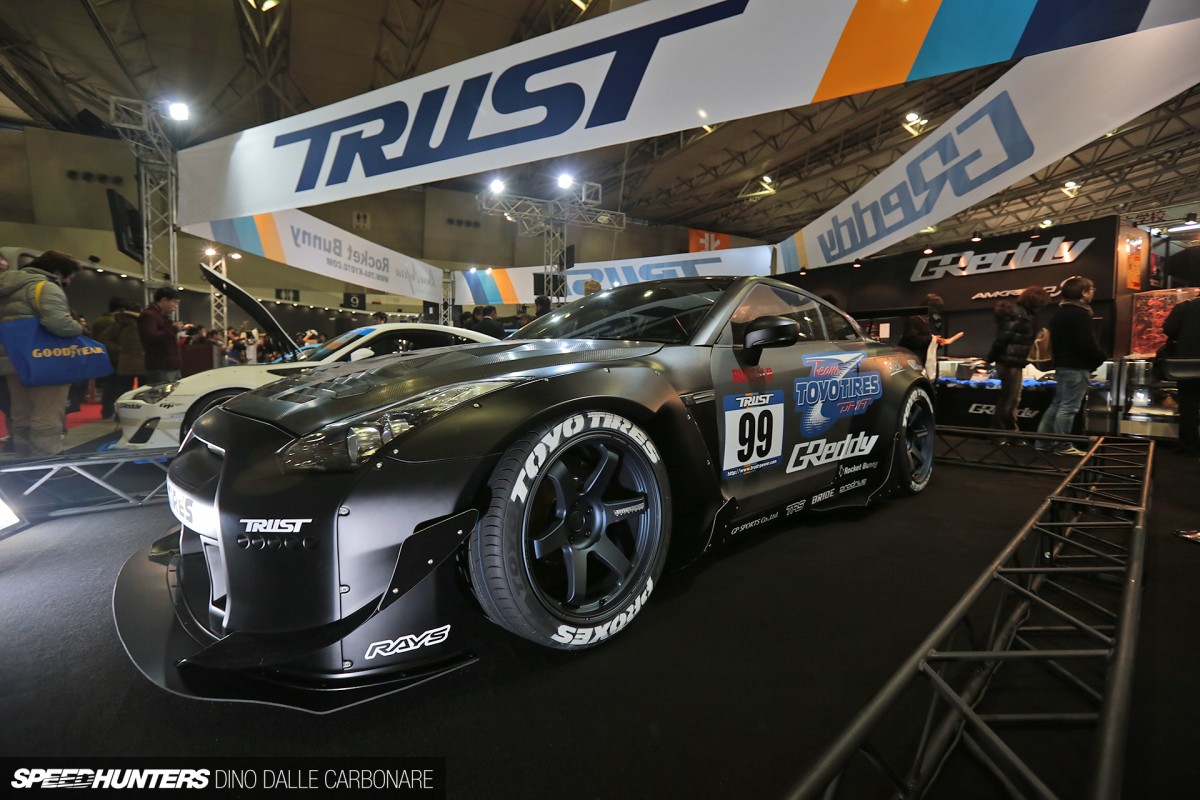 Yep, that's right – drifting. With an R35. Sure it's big and heavy and has all-wheel drive, but it also provides quite the challenge and it's the next logical step after the R35RX time attack car of 2012. The R35X – as it's called – boasts a bespoke Kei Miura-designed wide body aero package spiced up with some carbon fiber additions like front and side canards as well a curious rear wing running additional supports that connect up to the diffuser.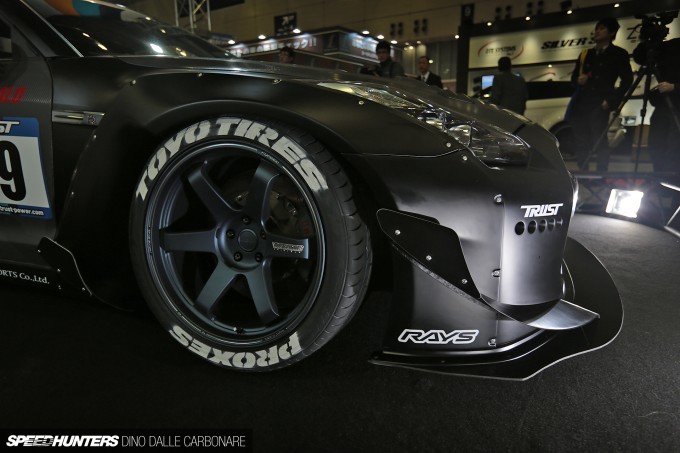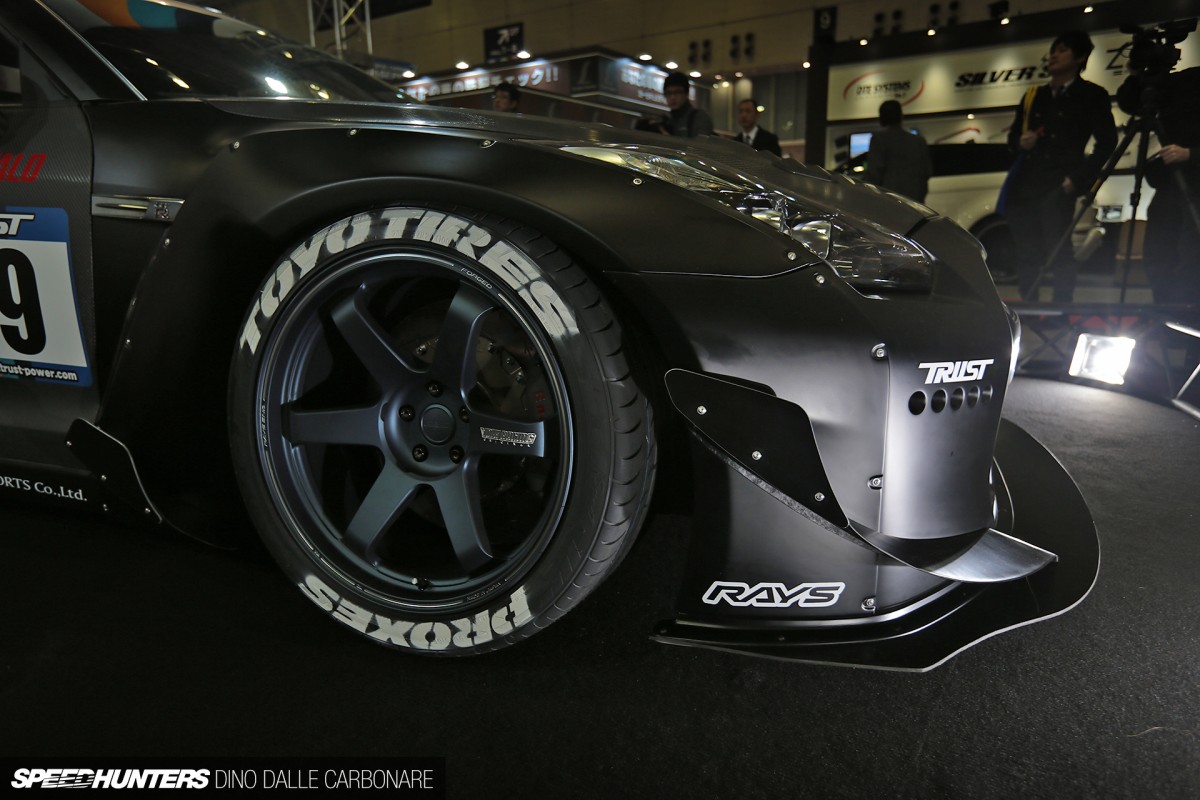 The car runs RAYS' new TE37 Ultra – the 20-inch version of the popular six-spoke design, mated to Toyo rubber who have come in as official sponsors of this exciting project. But I hear you asking: how will they make it drift? Well, mated to the 1000hp VR38 is a Hollinger sequential box and just like in the ex-Blitz R35 that then went on to become the BenSopra demo car, it's then all linked up to an R34 subframe and rear end.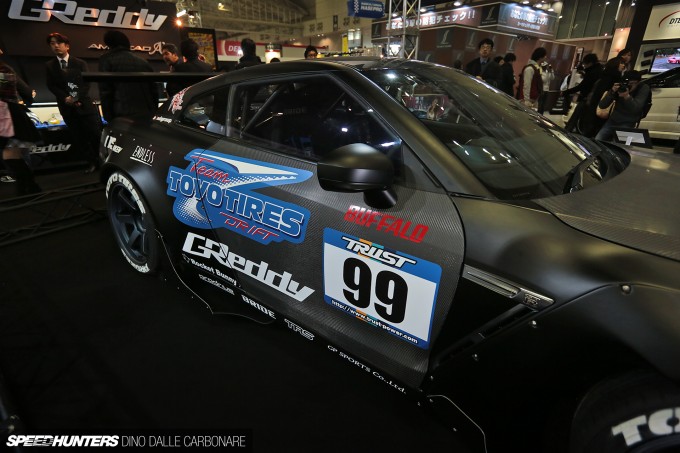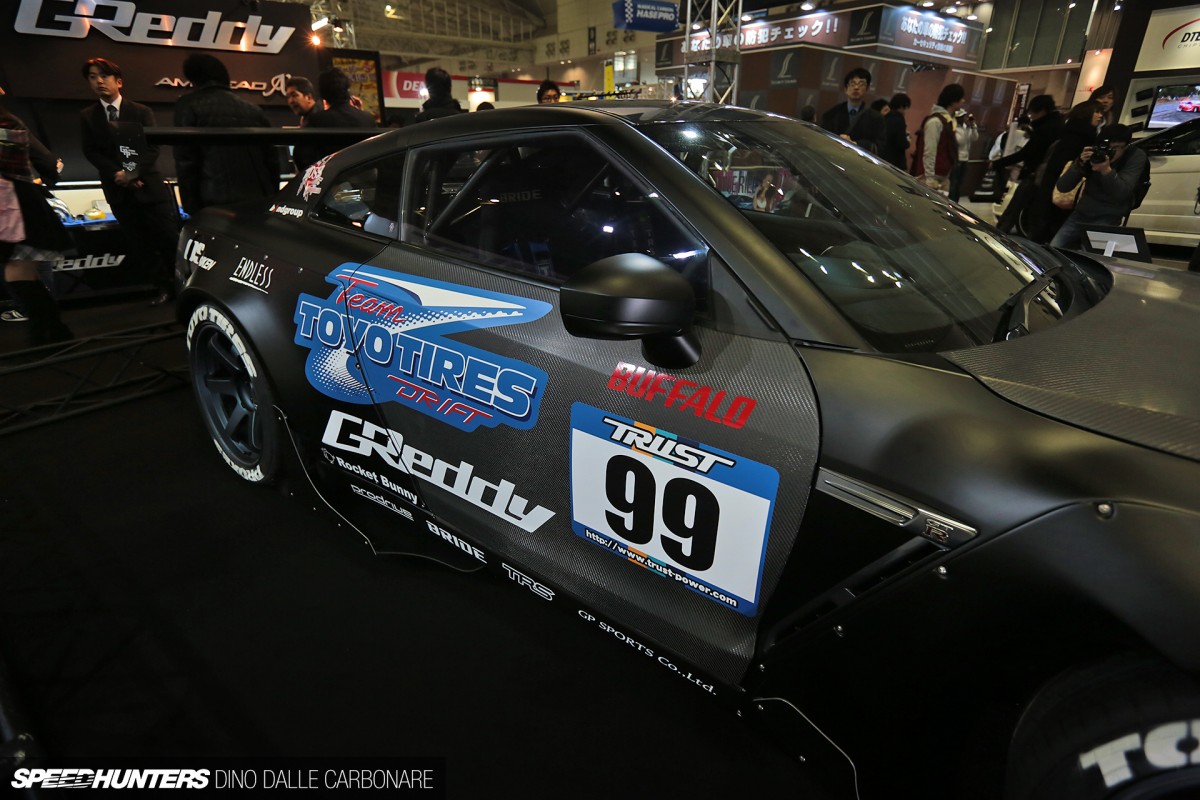 Gearbox and chassis mods aside though, the 35 is still a heavy car. That means that ditching weight has become a priority, which is where the dry carbon hood, roof and doors have all come in. There's more to follow in the shape of the already roll-caged interior as well. It's all been critical to help shed the pounds as this is set to become Trust's 2014 entry into D1 Grand Prix, so they want it to be competitive!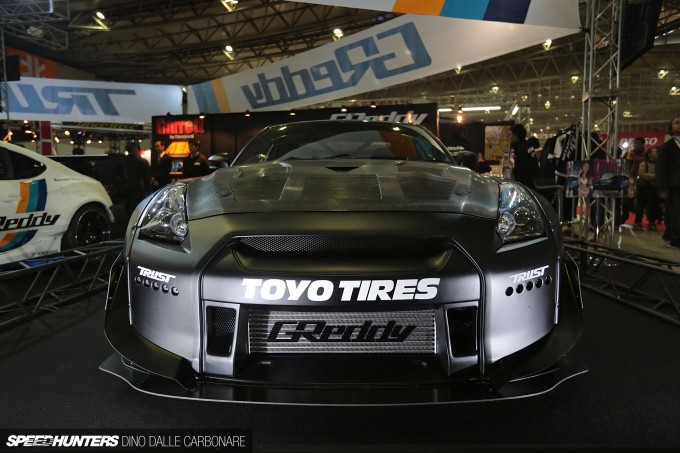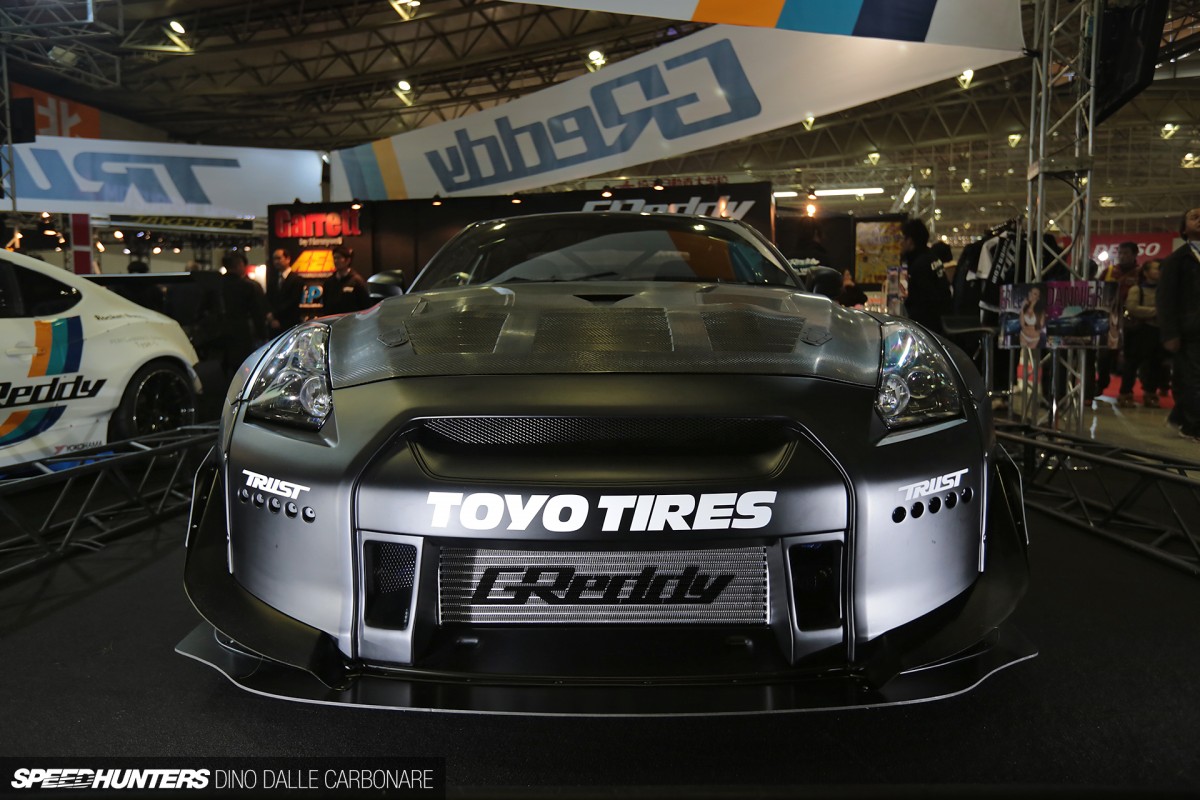 It's great to see such a big and respected parts maker commit to such a challenging project. As Ueta-san of BenSopra has already found out, getting the big 'R' to drift and stay sideways isn't as easy as it sounds, so it will be interesting to see what sort of solutions they take to address suspension geometry and the increased steering lock needed to hold those big, aggressive angles. Anyway, that's it for this quick update from TAS. Time to get a little sleep before it all starts all over again tomorrow!