Skill vs. upgrades
It's no secret. What makes anyone into a fast and competent driver is smoothness; smoothness combined with pace and consistency. These are qualities we should all strive to achieve every time we jump in a car, be it for your daily drive into work or when enjoying yourself on your favorite road or track. Every steering input, every press and release of the brakes, the way in which you throttle your engine, shift gears, they are all things that should be done with finesse. This is something I quickly found out after getting countless rides with pro drivers; the way they interact with the controls in a fast and decisive way is only matched by just how smooth they go about doing it all. It's a delicately choreographed dance, and something I've always been trying to work on.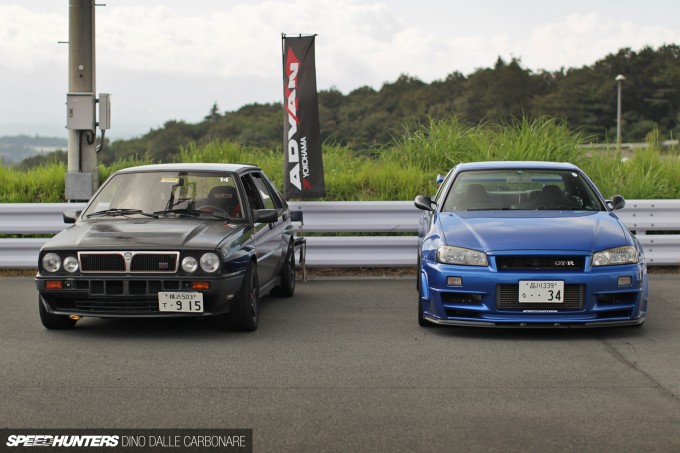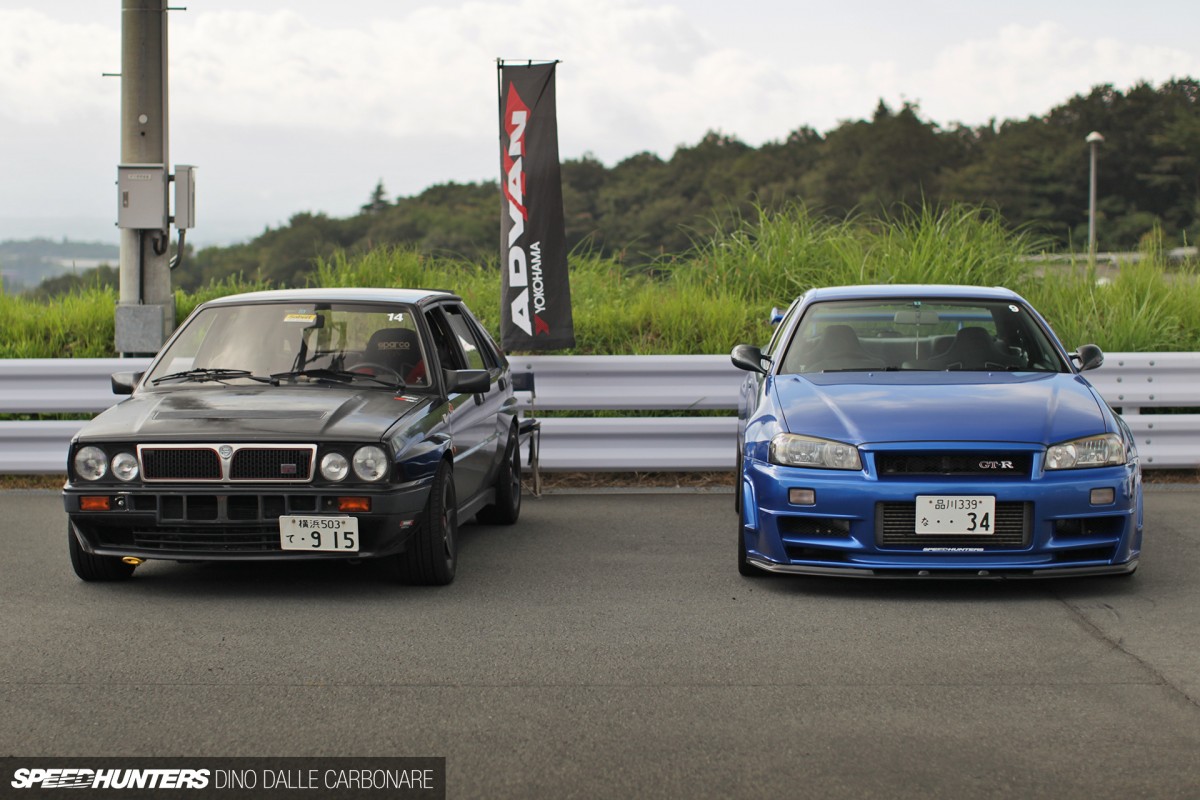 So a couple of months back when the opportunity to join a driving seminar for journalists focusing on smoothness presented itself, I jumped at the chance to get some proper training. I feel there are far too many people out there that too much importance on tuning their cars: getting the most power, best suspension and brakes, whatever. That's all great, but are they making sure they can get 100% out of the car they currently have? Surely there's no point in having 100 more horsepower than you know what to do with, or handle? Is three-way race suspension a must-have if you have no idea what your car does on the limit? This is pretty much why Project GT-R has been on a very slow evolution for the past 14 years, I've always been one to enjoy every upgrade along the way and only when I was ready for more (read got bored and wanted something more!) did I move onto another upgrade. So when I arrived at one of Fuji's massive parking lots where the course would be held, I was positively excited at the prospect of putting myself and the car to the test, but mainly myself!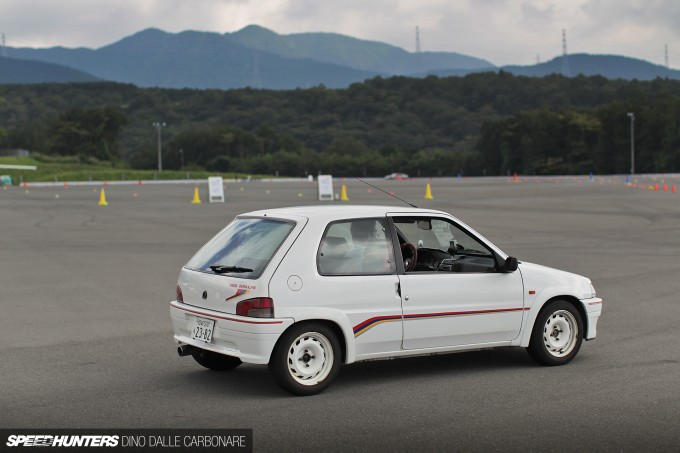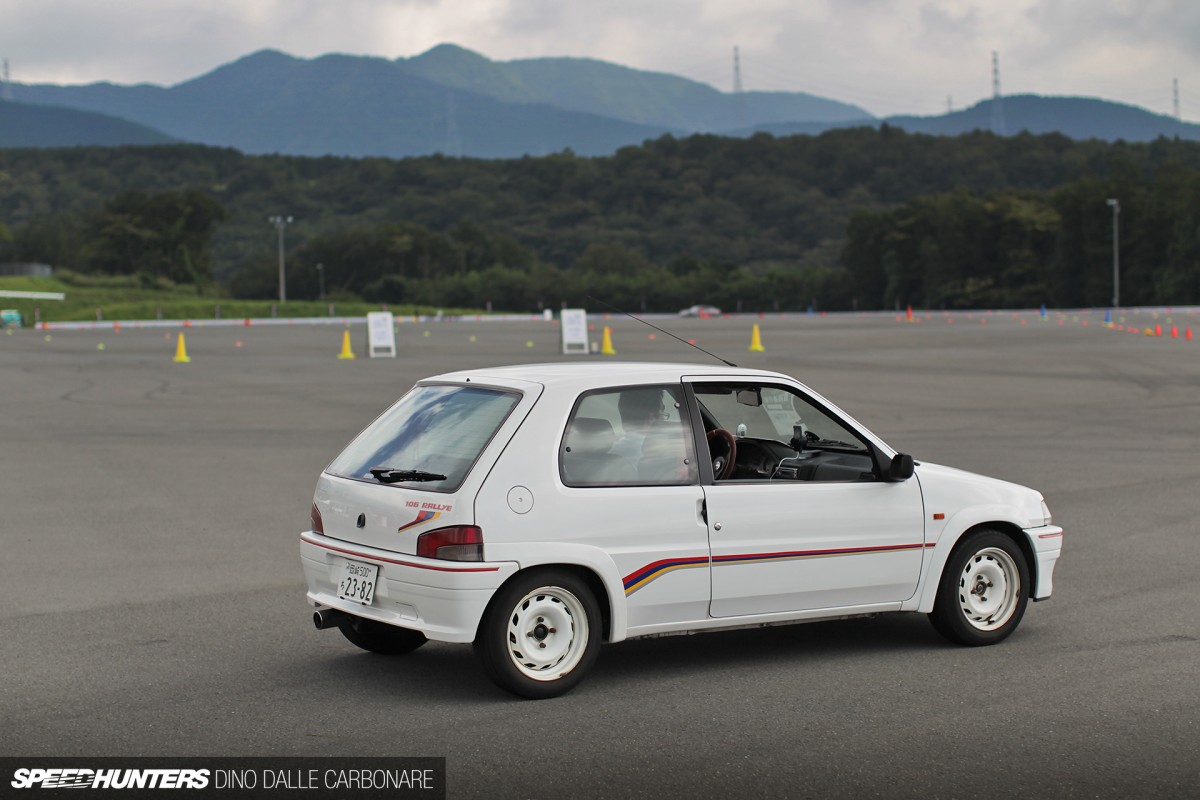 After parking up and emptying the contents of my trunk and interior so that I didn't have any stuff flying around when going through the coned-off course, I started to take notice of some of the other cars that had arrived in the meantime. And this is one area I really feel I need to comment on. The Japanese seriously are some of the most educated car connoisseurs out there, even more so car journalists like in this particular group, because at these type of events all sort of cars turn up, not necessarily the fastest, or the most expensive but to their owners they have their own lure or charm. Cars like this little Peugeot 106 Rallye are the perfect example: a car that goes about offering a superb driving experience via a lightweight chassis, awesome rear-wheel-in-the-air and lift-off-oversteer handling, and a screaming little 1.3L four-banger.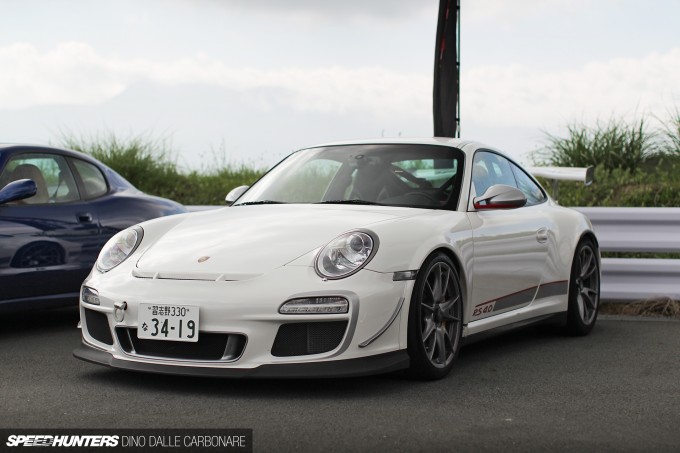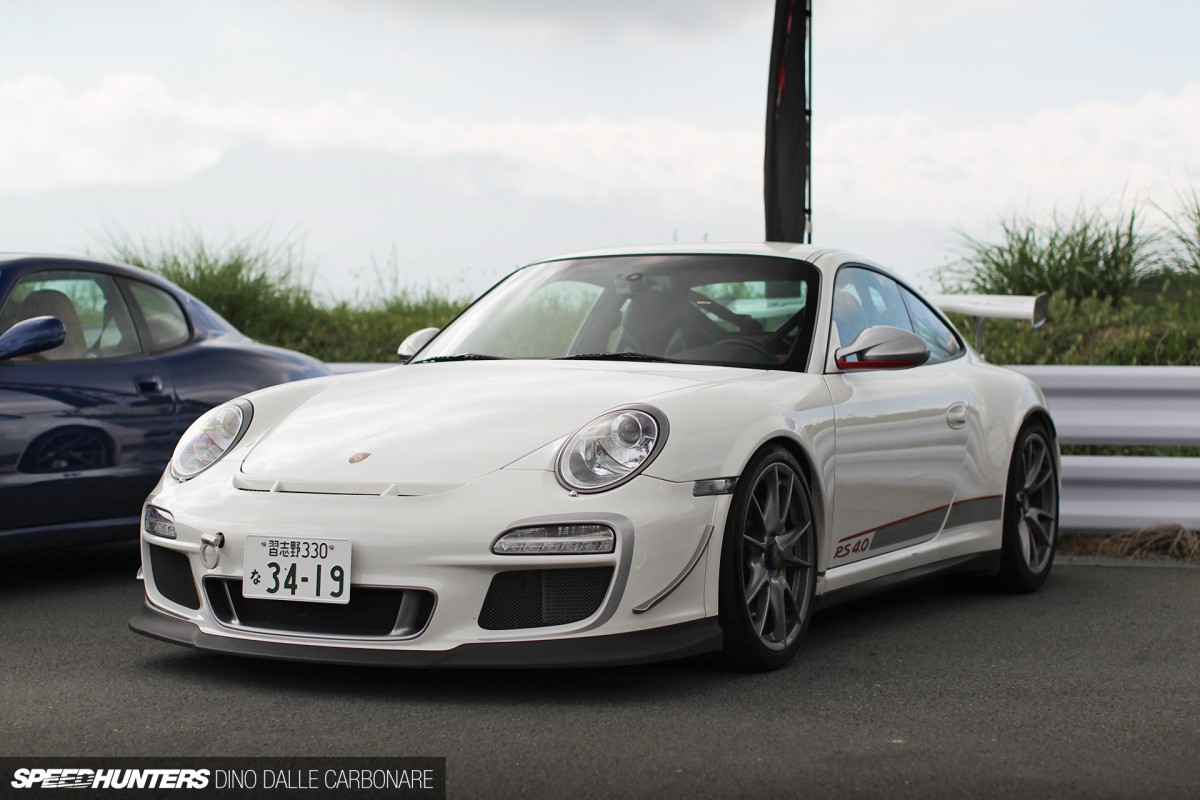 On the very opposite side of the spectrum was this, the mighty 997 GT3RS 4.0, a 911 so rare this was the first time I had actually seen one being driven on the limit. Call it the last real GT3 if you will, now that the 991 GT3 only comes with a dual clutch transmission and electric power steering. This is going to be one hell of a collectable, so props to the owner for getting it sideways on the day and bouncing it off the limiter like he just didn't care!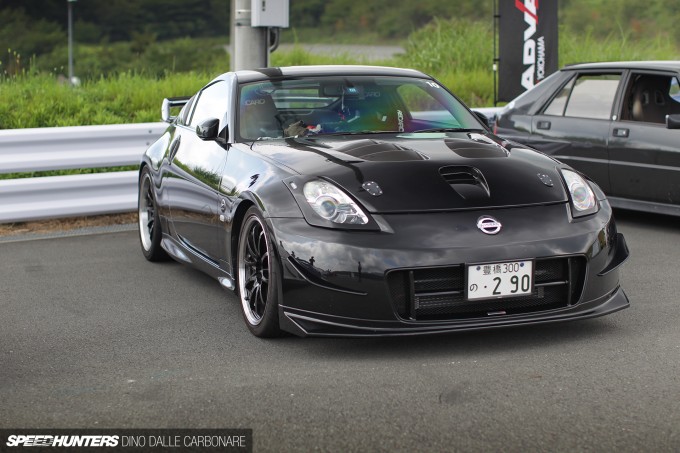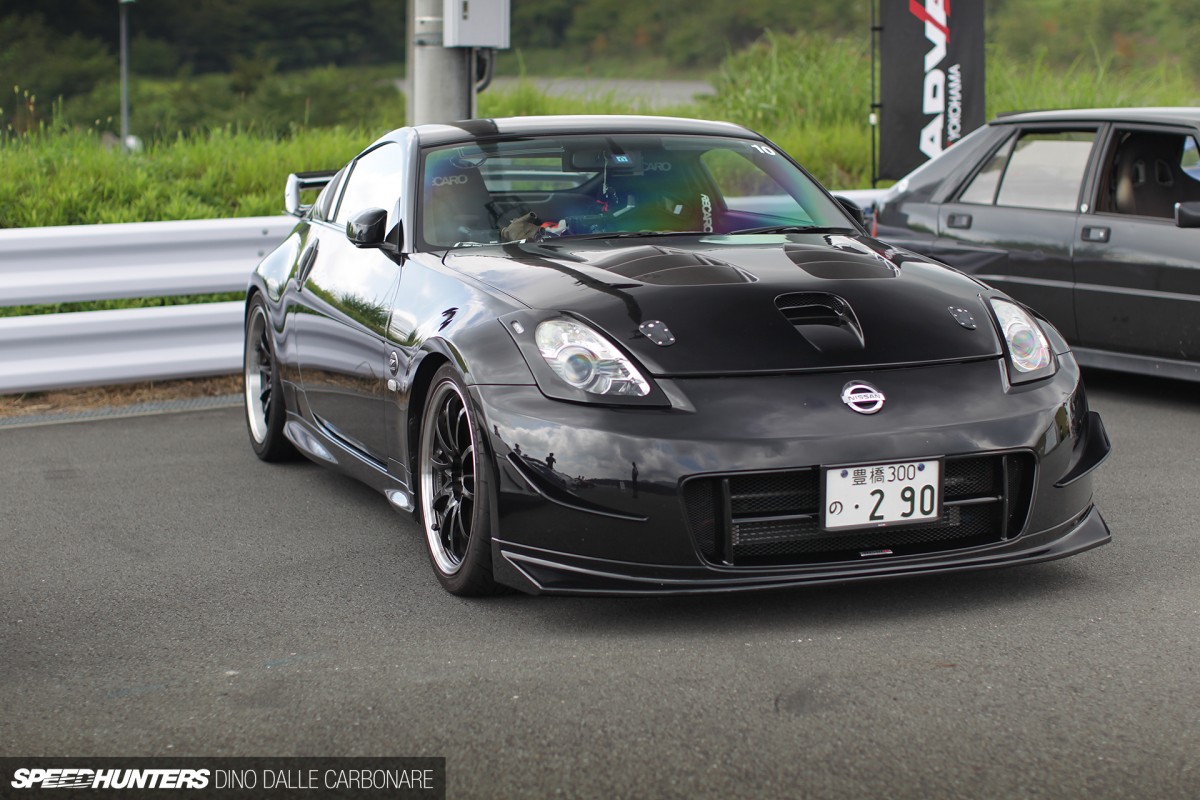 Along with the Lancia Delta Integrale I was parked next to, there was also this modified Z33, which was blaring out its V6-soundtrack through a very sonorous exhaust. Also is it just me, or does that hood look like an FD3S Scoot item? Also loved the Nismo front bumper and this car reminded what a cool chassis the Z33 still is – now very affordable on the secondhand car market.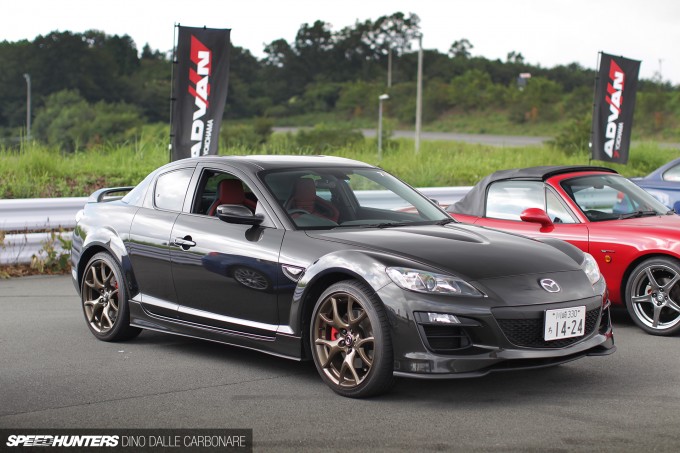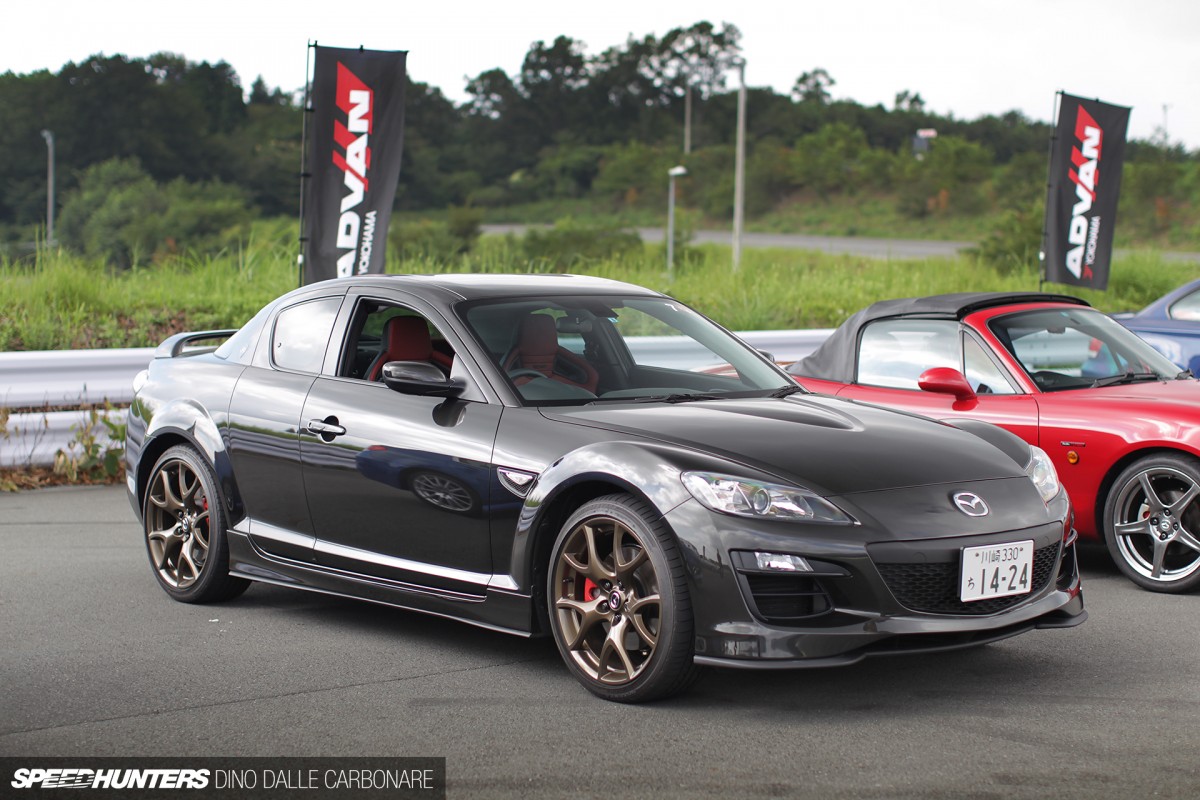 Mazda built a limited production run of the RX-8 Spirit R and it was cool that one showed up to the Yokohama course. The car sits on special 19-inch rims and came with some sweet Recaro seats.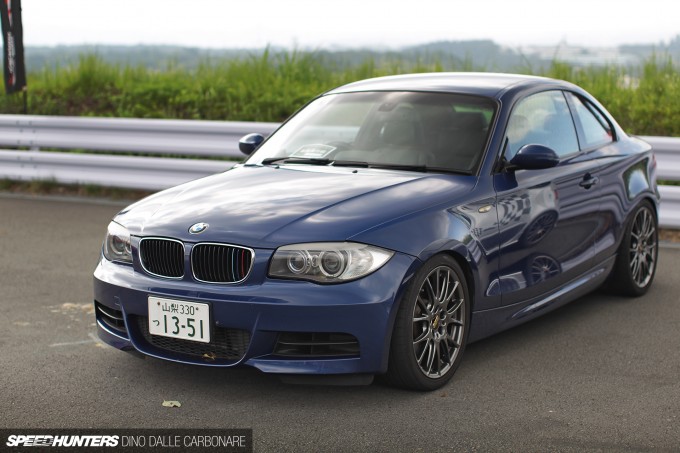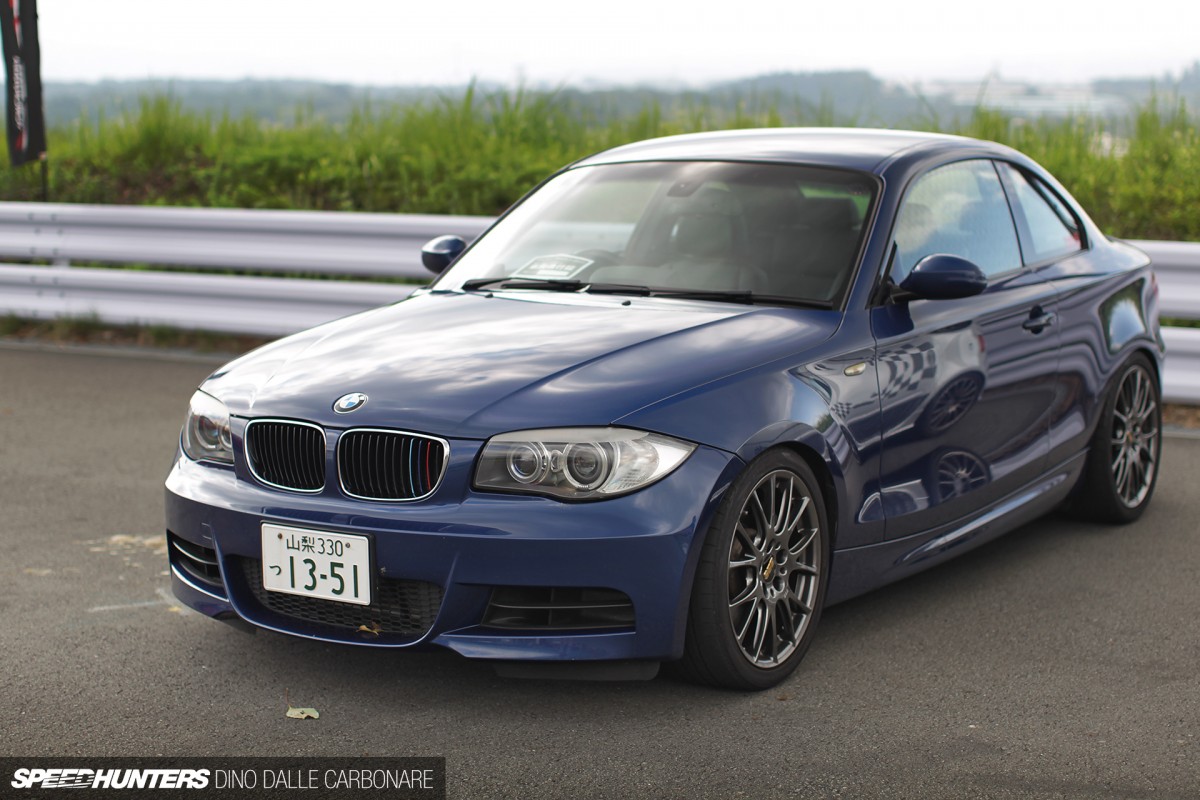 And another German entry to the line up was this 135i from the other side of Mt. Fuji in Yamanashi which was sitting damn low on a set of BBS rims. I really liked the three painted fins on the grille recalling the M badge.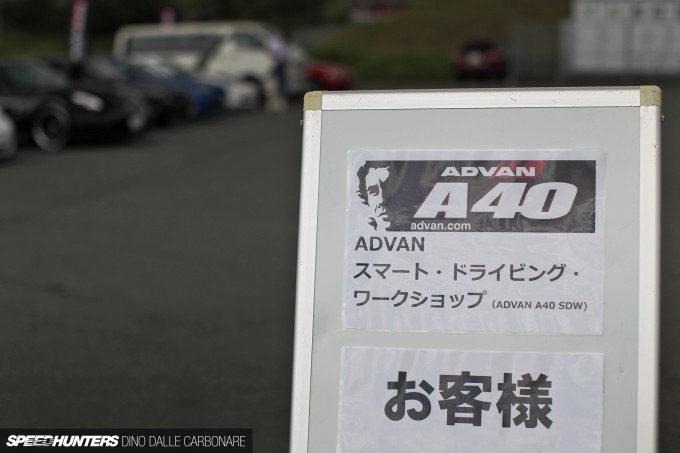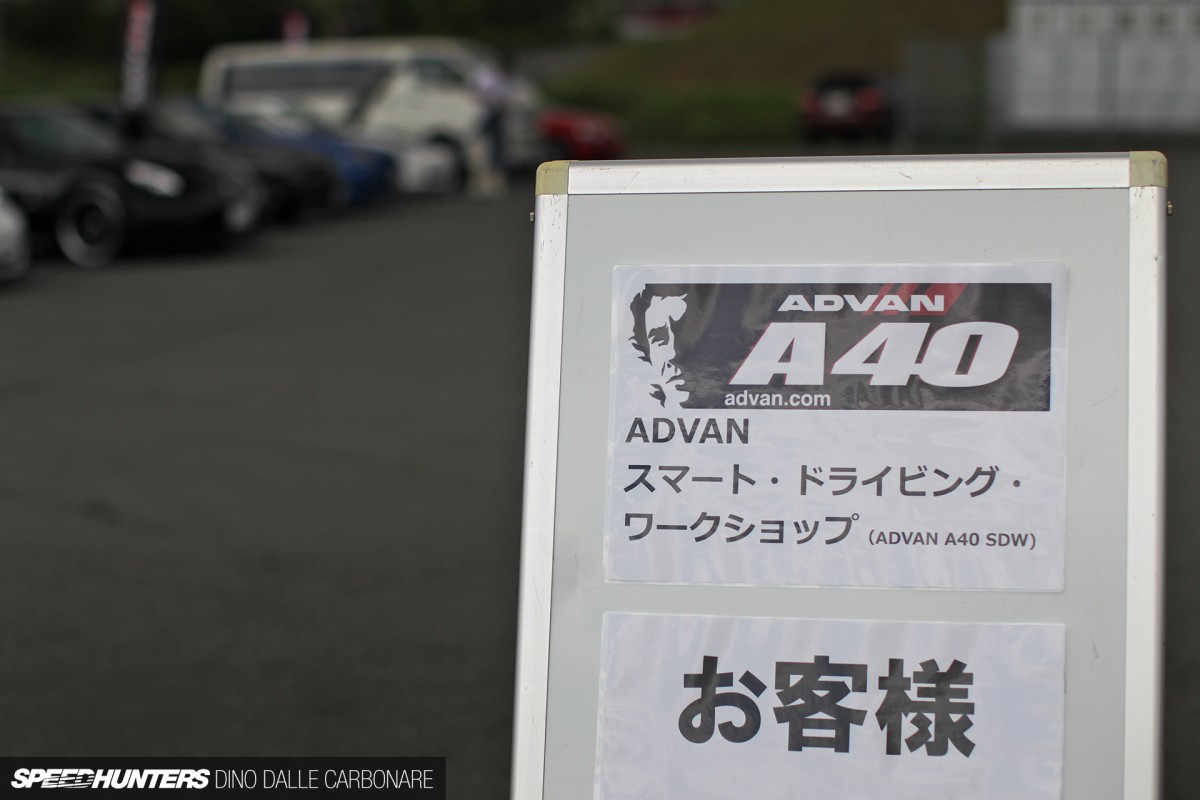 But there was little time to wander around because the Smart Driving Workshop was jam-packed full of stuff to do on the day, starting off with a little presentation from the organizers. I found it really cool how they used Senna's silhouette in the A40 logo. A40 is Advan's club of 40+ year-old drivers, be it pros or amateurs that strive to continue to improve their driving skills. I was a bit underage, but I have no hair so must look at least 50 to everyone, so I was definitely good to go!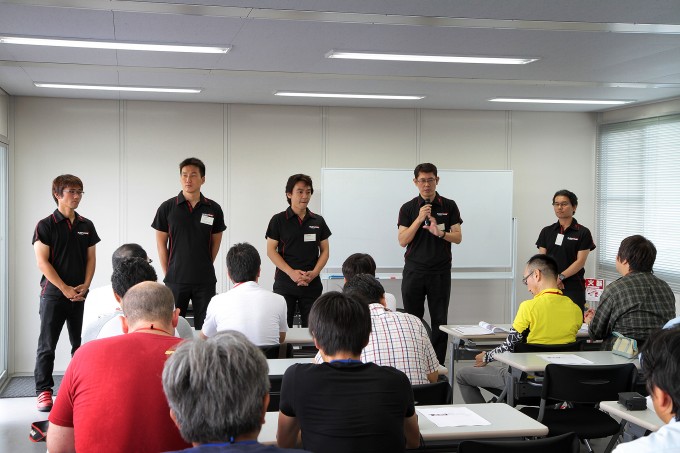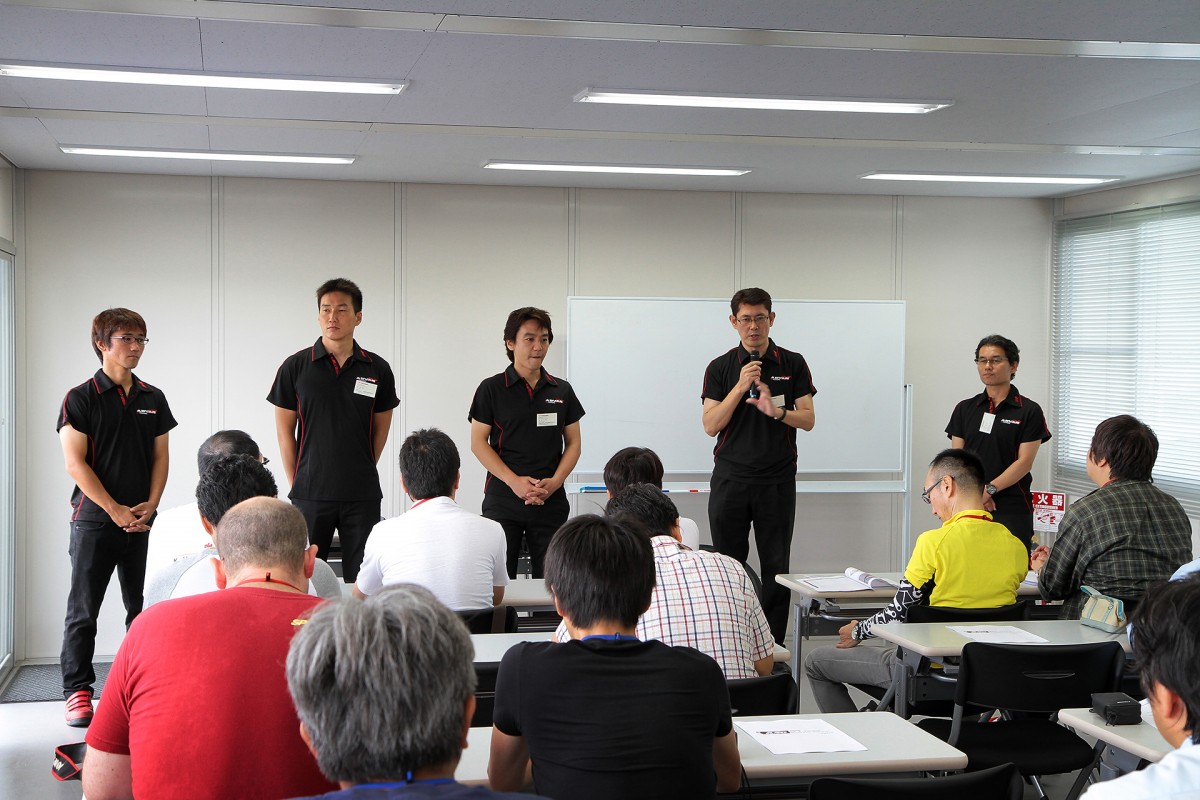 We were given the schedule for the day and divided into two groups that would alternate in having a go at the three courses that had been set for us.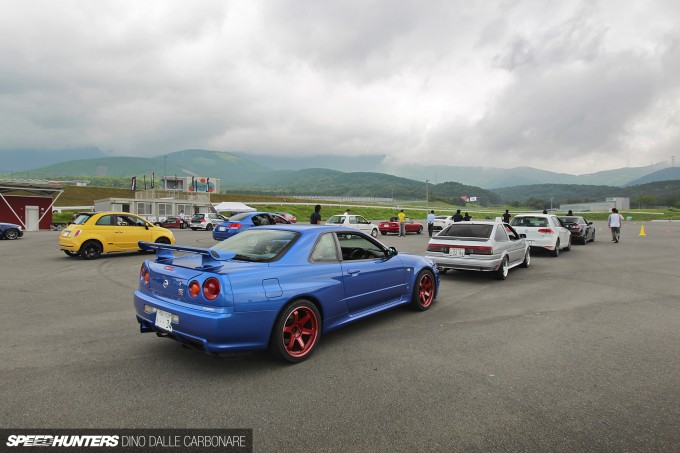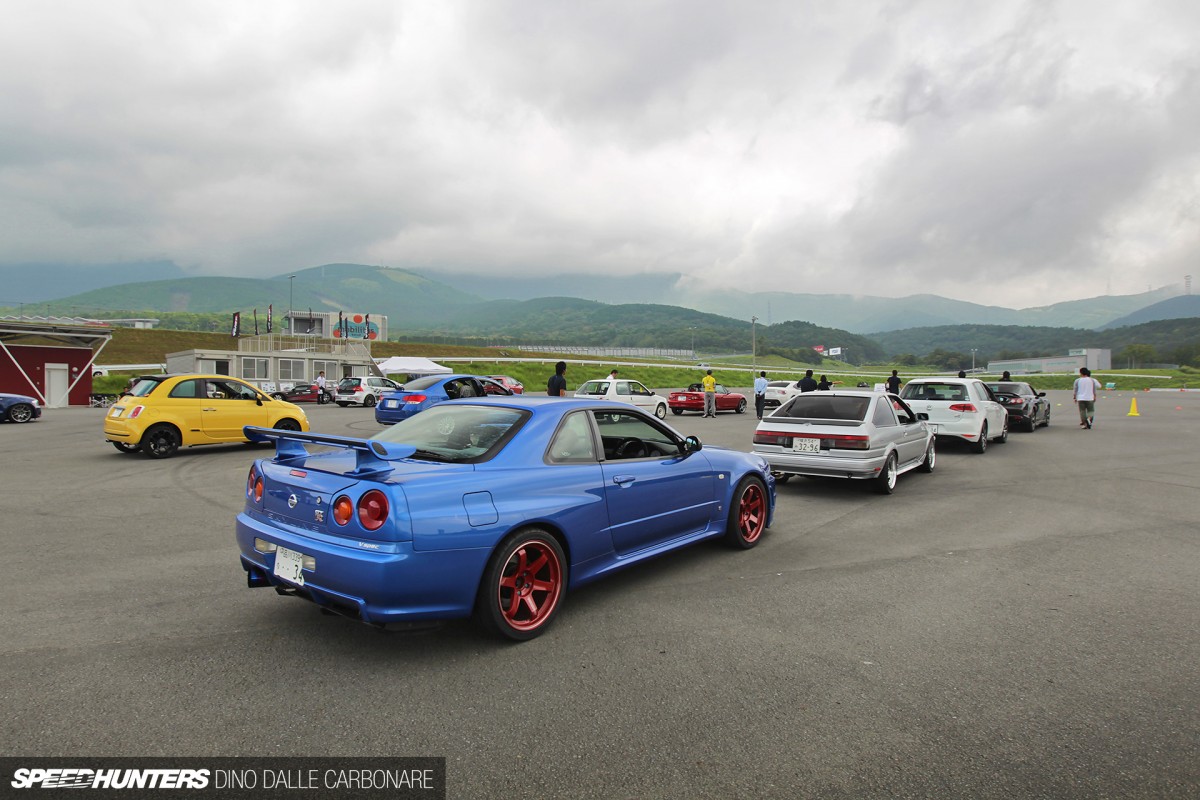 I was part of the second batch which meant I would get first dibs to drive and learn the handling course that had been set up. The layout was first tackled by one of the pro drivers in a Toyota 86, just to give us a good idea of the lines we were supposed to take.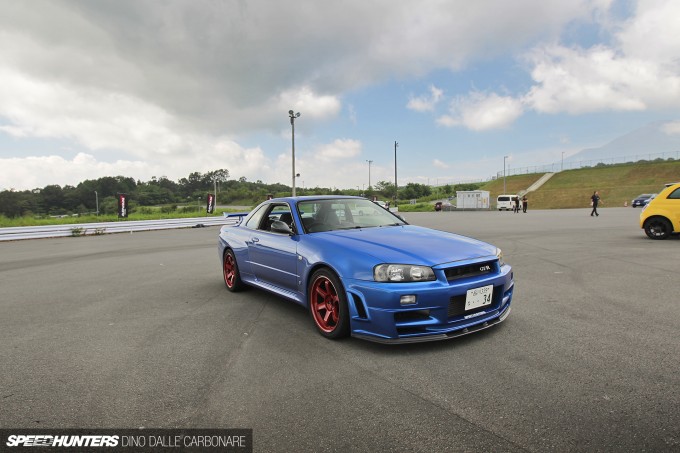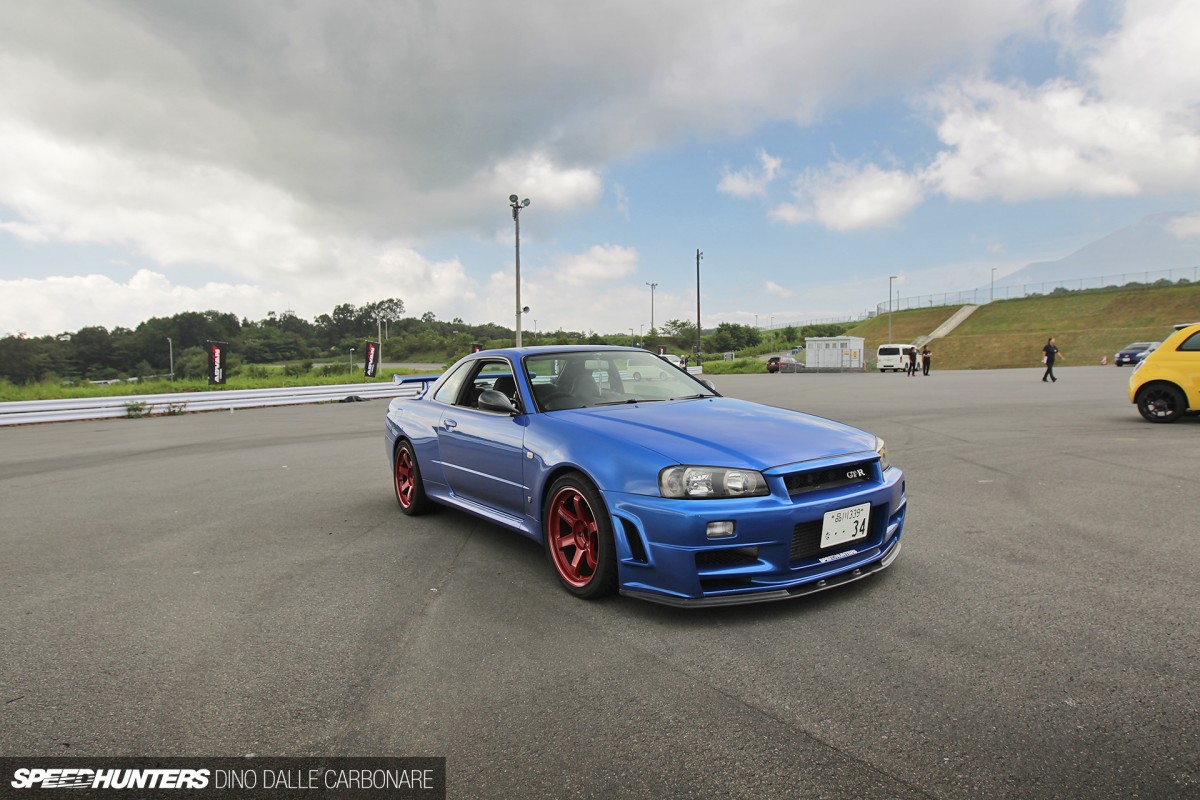 The course was pretty tight and technical, starting off with a straight where I could take the GT-R all the way up into third gear before slowing down slightly for an increasing radius right-hander and tackling the three other tight second and then first gear corners that made up the infield section.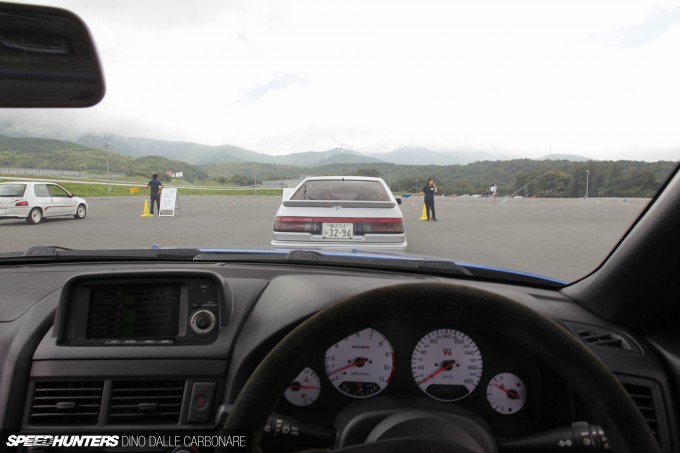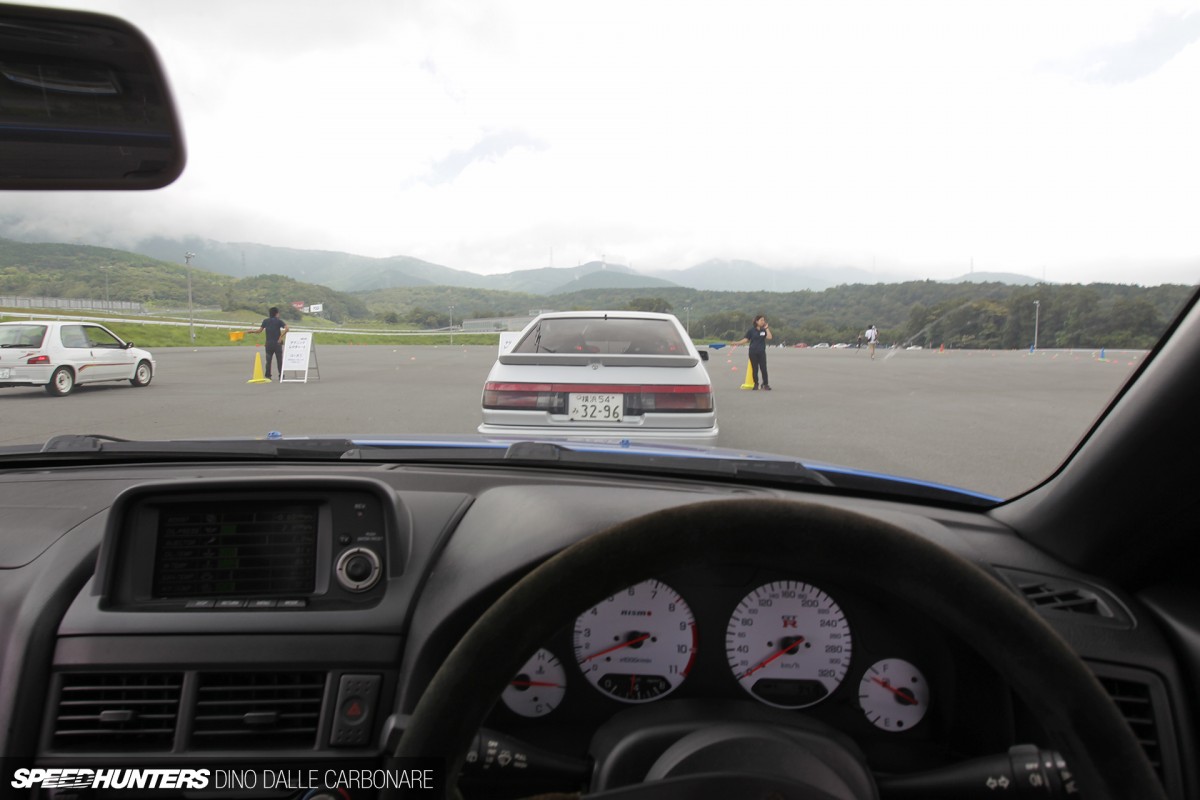 We continued to repeat the course over and over again while the pro driver overlooking us took note of our driving and lines, telling us where and how to improve via the walkie-talkie we had in the car. I was blown away by how much his advice was helping me, not only making sure I stayed on the right line, but shifted up and down smoothly and make better use of my brakes.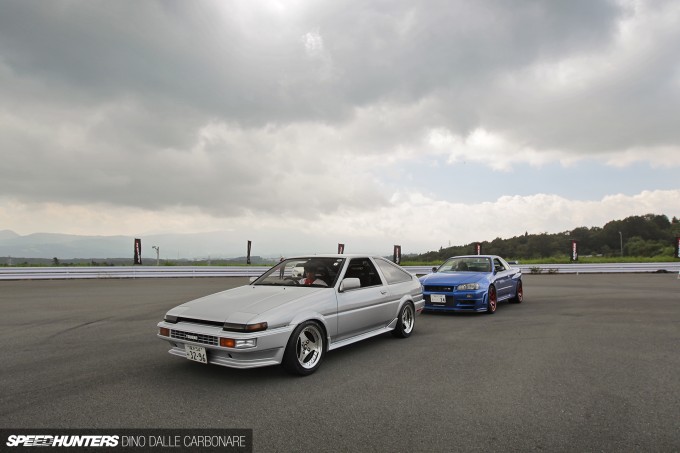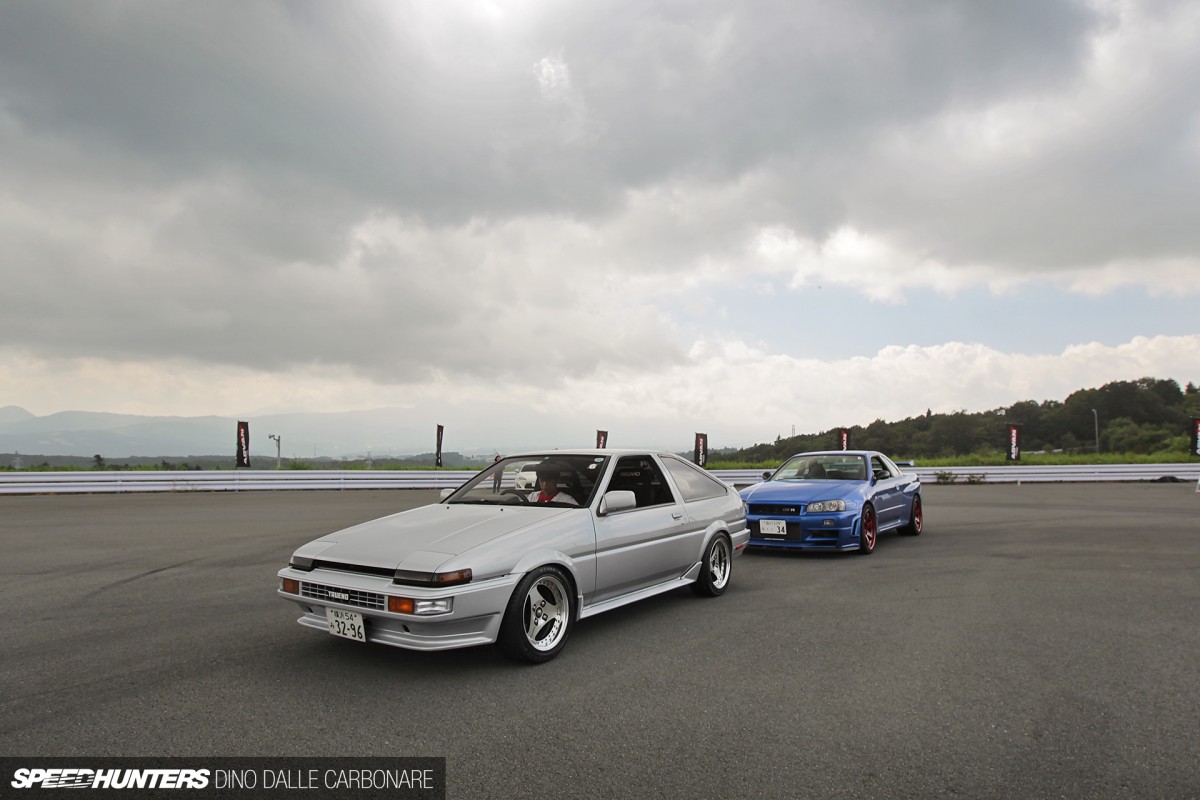 After a good half hour it was time for a break to let our cars cool a little. It was a good opportunity to take a quick look at the car that was in front of me: a very clean AE86 Trueno on 3-spoke Advan wheels. I noticed the car sounded amazing when its driver was putting it through its paces, the revs rising so quickly and effortlessly.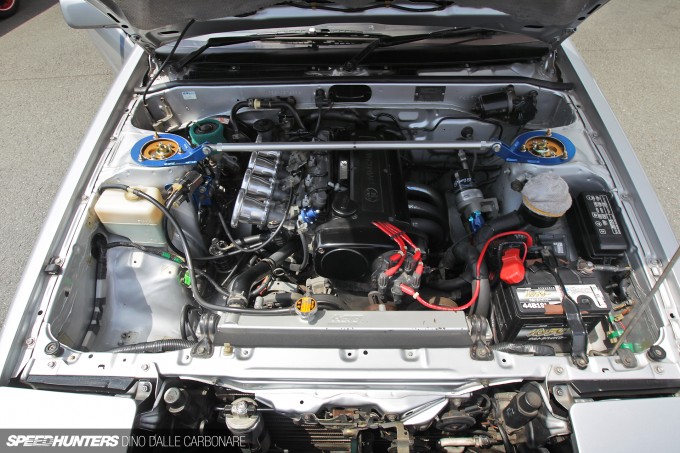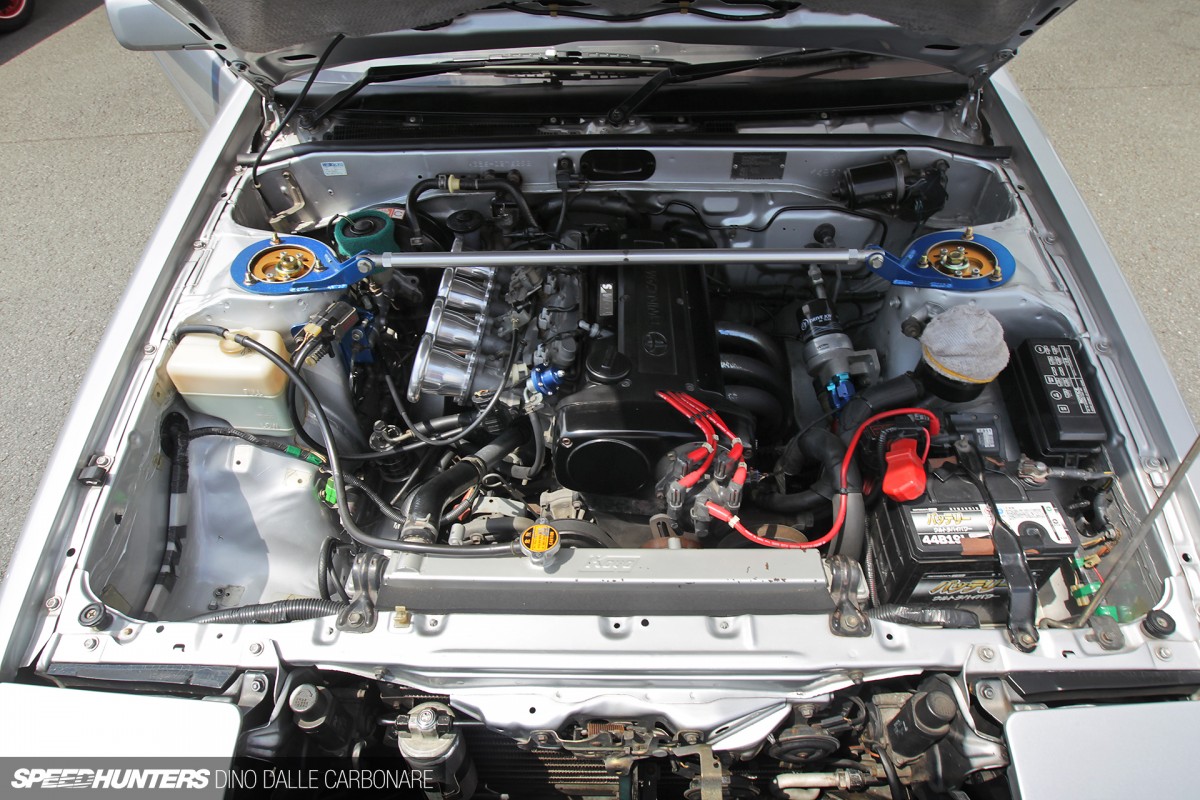 When he popped the hood to let his motor breathe, it all made sense. He was running a 20-valve black top swap, which had been mildly tuned with a straight-through exhaust and some billet velocity stacks on the intake side.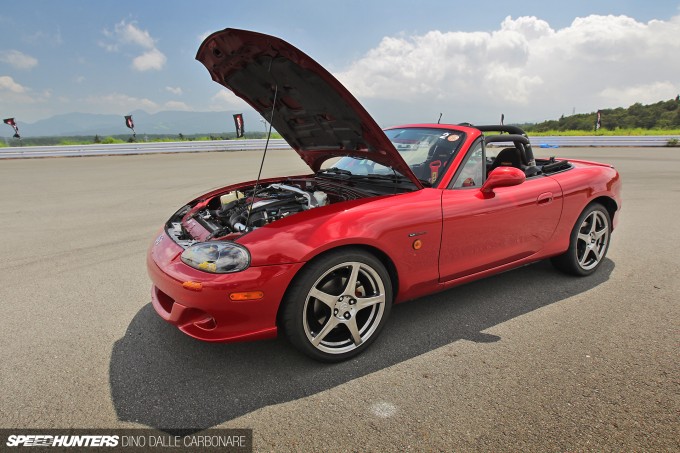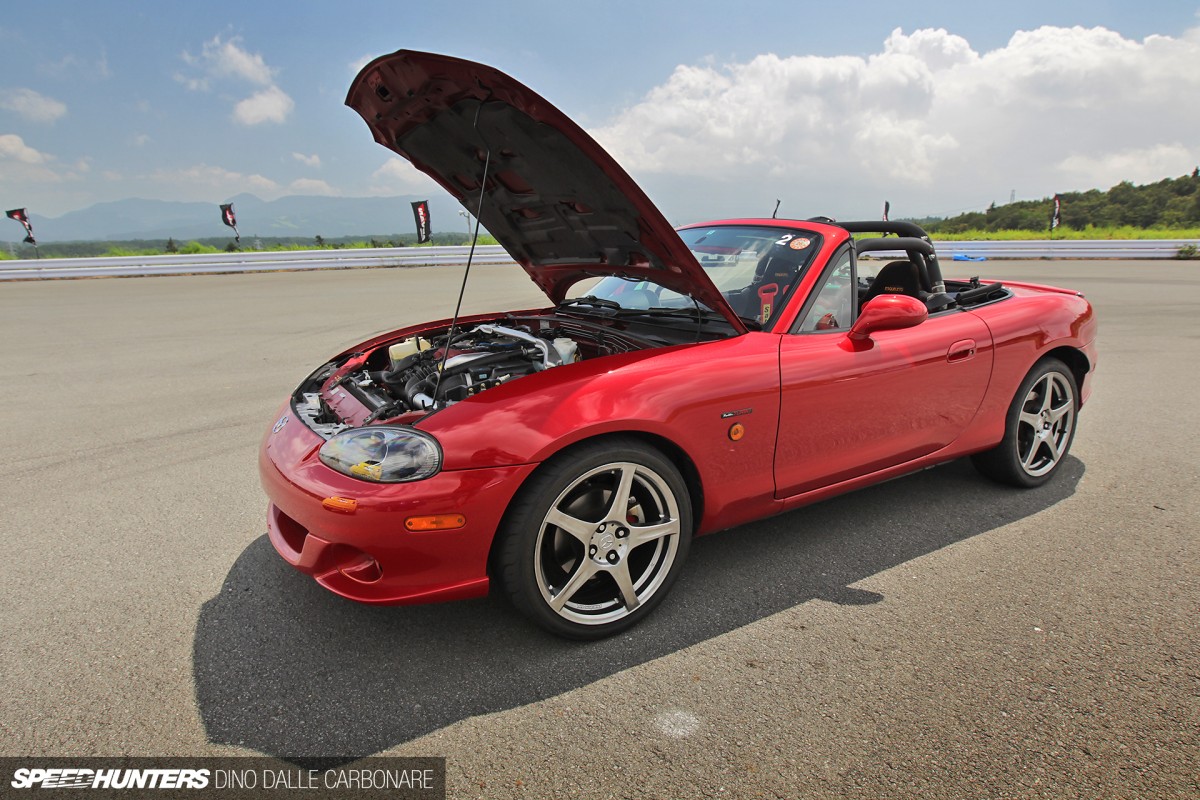 Here's another rarity, or at least it is if you don't happen to live in Japan. Back in late 2003, a year or so before the NC was released, Mazda did a limited edition production run of the Eunos Roadster Turbo.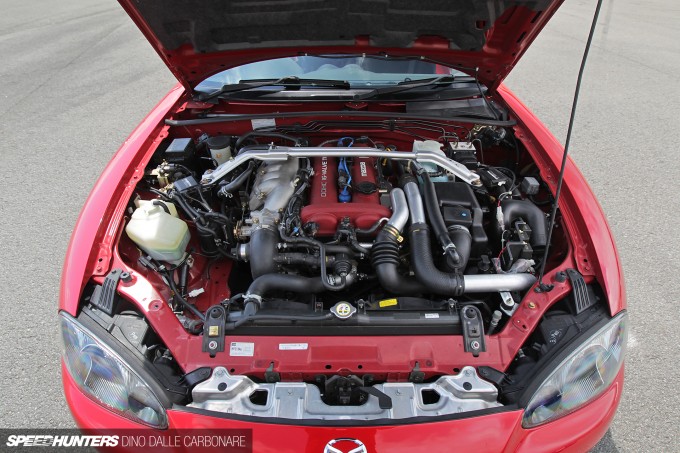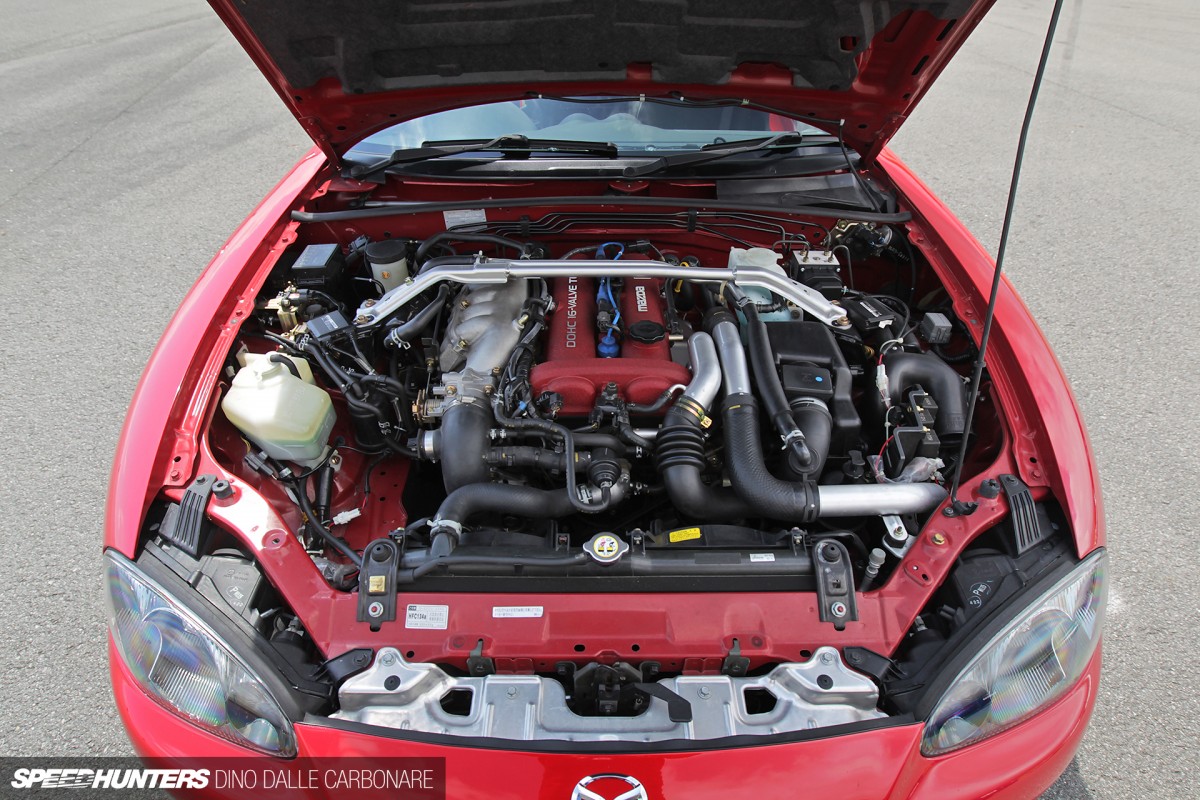 Like it says on the badge, a small turbocharger was added to boost power to 172hp and give a much more fun mid-range to play with. I remember going to the press launch of this car back in the day, and it handled and drifted rather beautifully, so it's not a surprise the owner seemed to be enjoying it out at Fuji.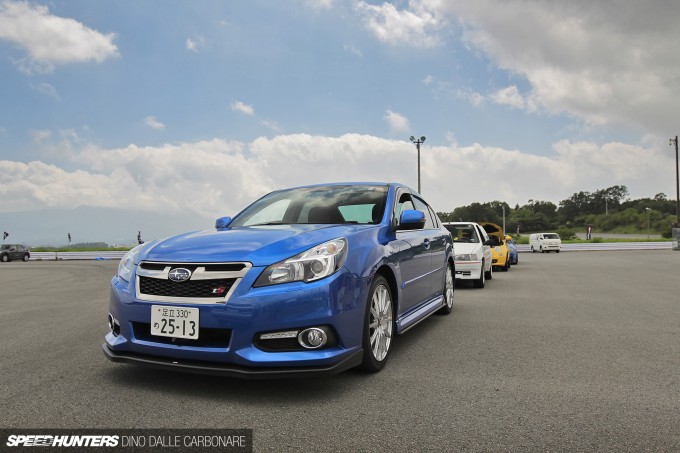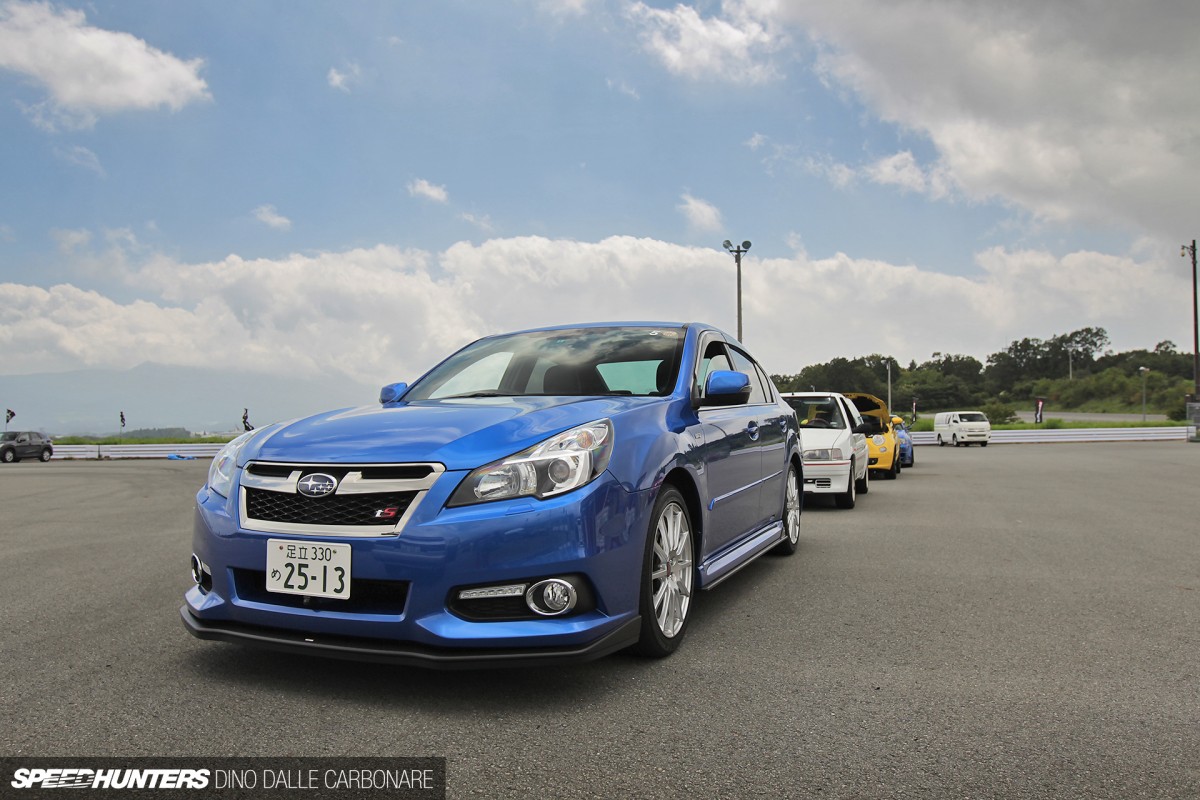 There were certainly a lot of limited edition cars that day, and another one of them was this STI Legacy tS which if you may recall I drove back when it came out in 2010. I haven't digested the new Legacy shape to be honest: I think Subaru really shot themselves in the foot, but surprisingly enough it seems to be selling. I hope they stay on track with the Legacy four-door coupe concept that was shown the other month at the LA Motorshow!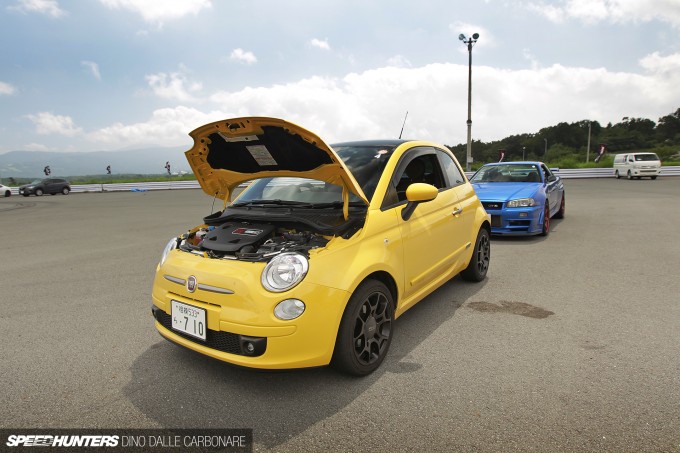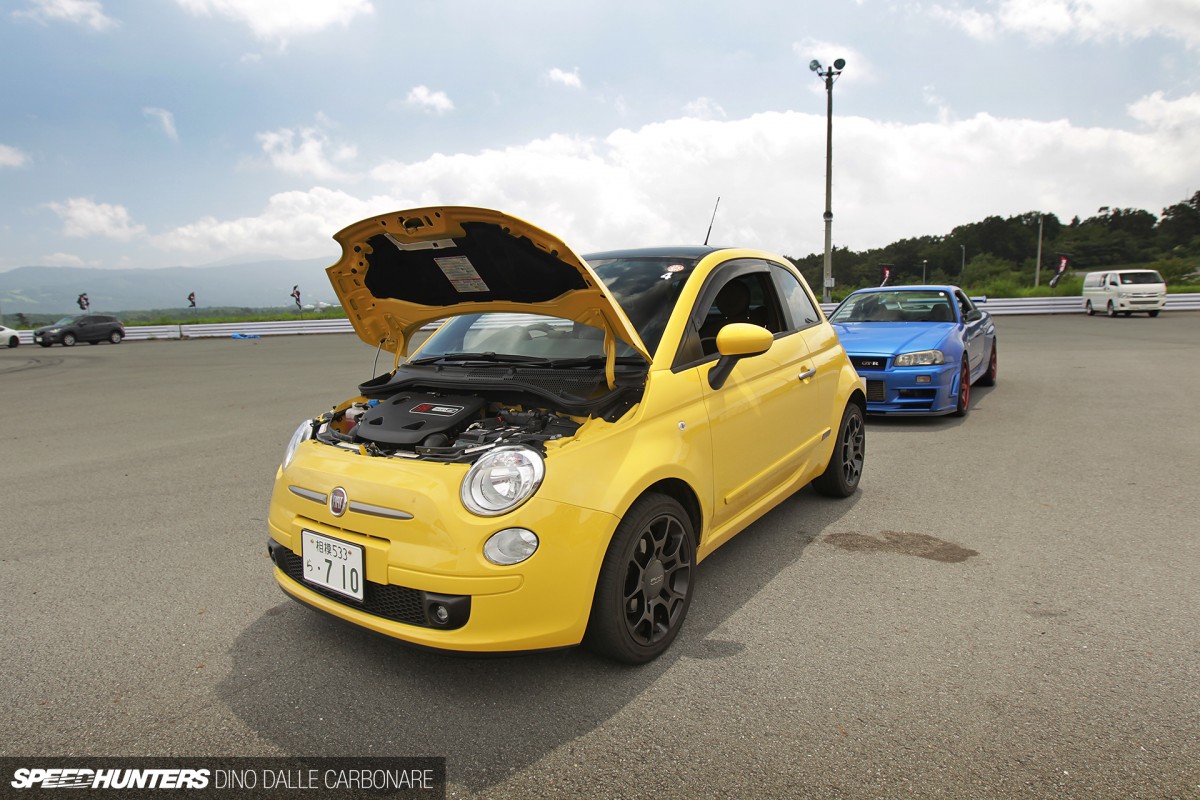 And so we get to the least powerful car in the group: the 500 Twin Air, running only 84hp thanks to its turbocharged two-cylinder engine!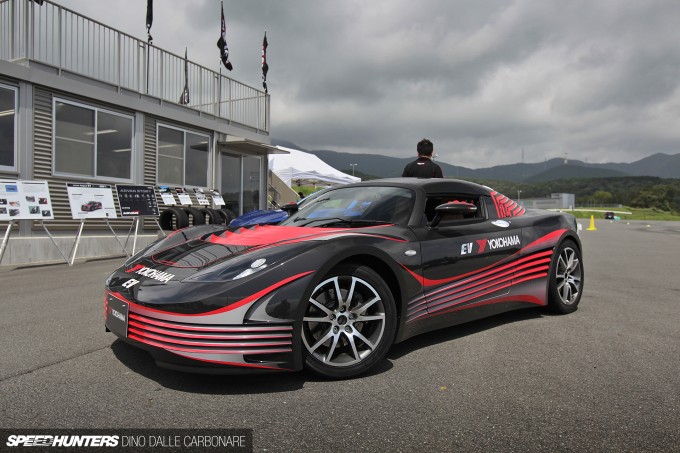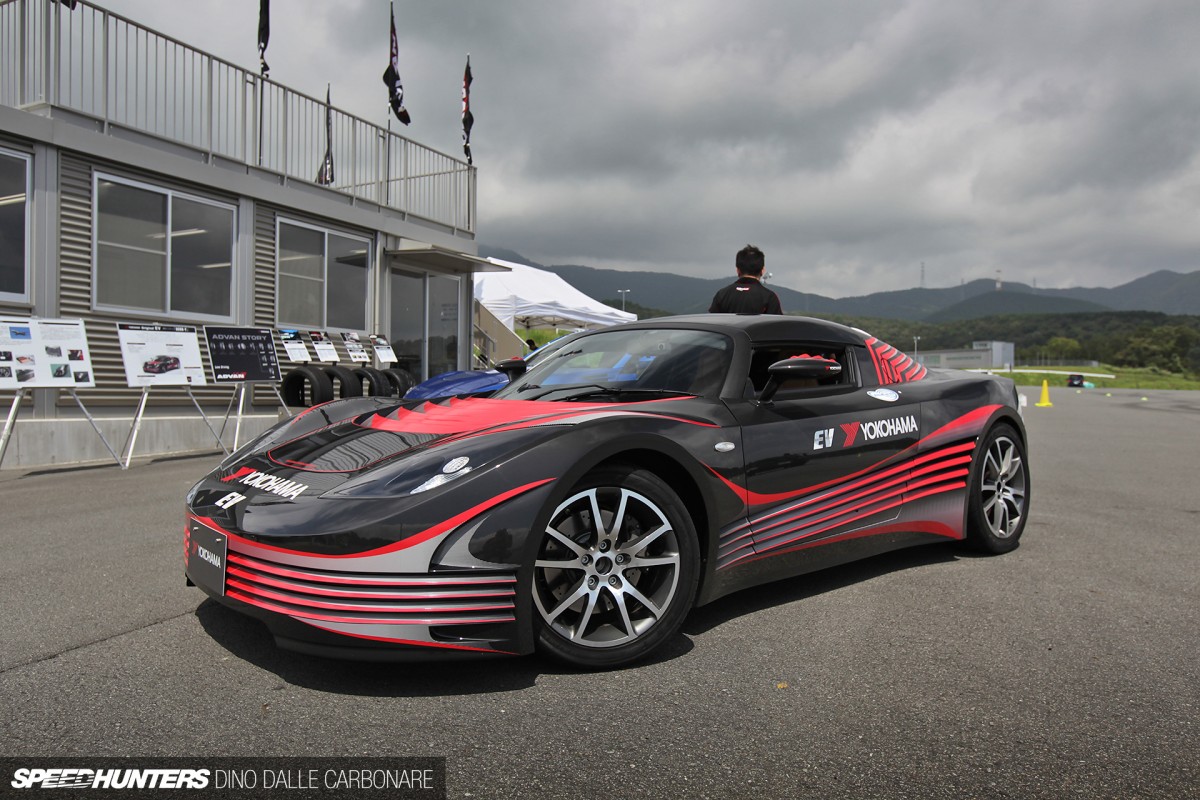 The schedule was so full-on there was always something happening. While our cars were left to cool we had a quick outing in this Tesla Roadster that Yokohama customized with some one-off aero work. A famous Japanese journalist took us out in the slalom course to give us a demonstration of the sheer pace that this thing can hold up around the cones. What blew me away the most was the ridiculous acceleration and instant torque of the electric motor!
Testing the water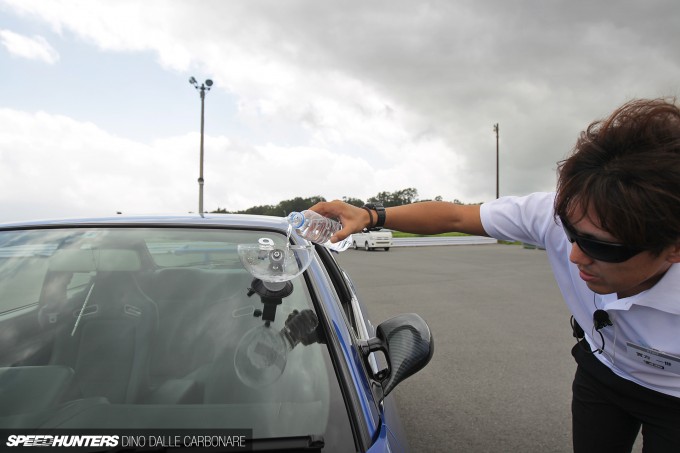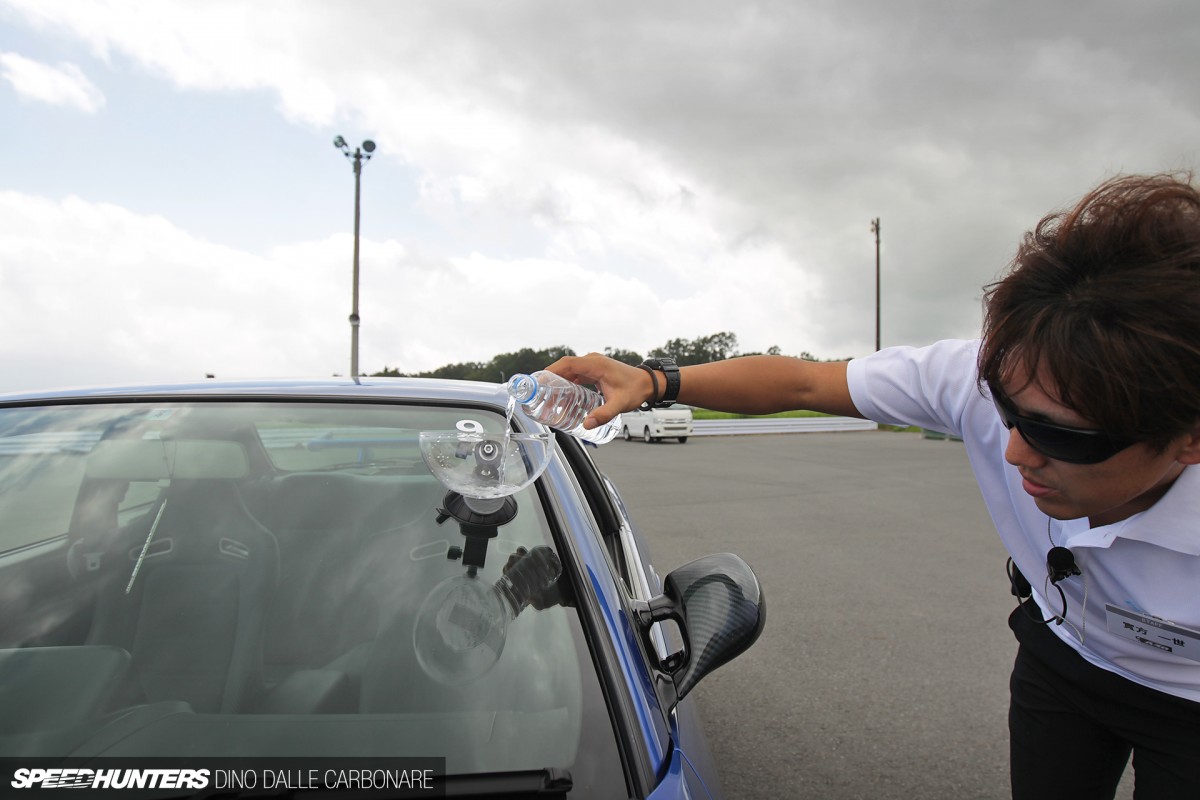 After a bit of practice through the slalom course and a test to gauge our smoothness in braking by stopping between two lines from high speed, they suddenly upped the ante! I had no idea this was going to happen but all of a sudden I thought I was inside a Best Motoring video! After sticking a plastic container onto my windscreen with a sucker, they added one bottle's worth of water. This would be the ultimate test in smoothness, getting around the handling course without spilling a drop. This has to probably be the hardest thing I've had to do in a car, I kid you not!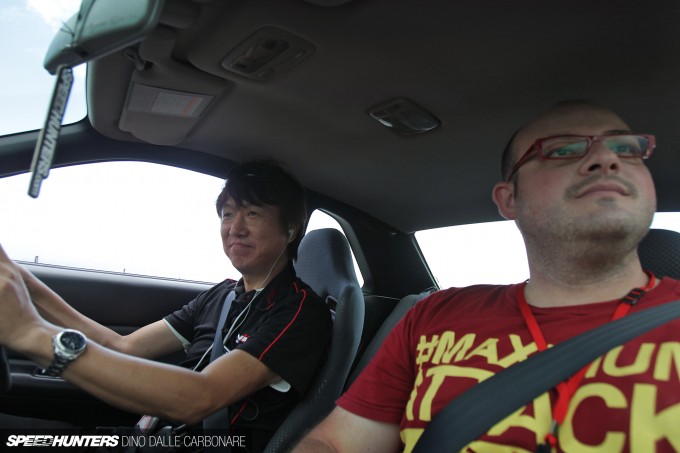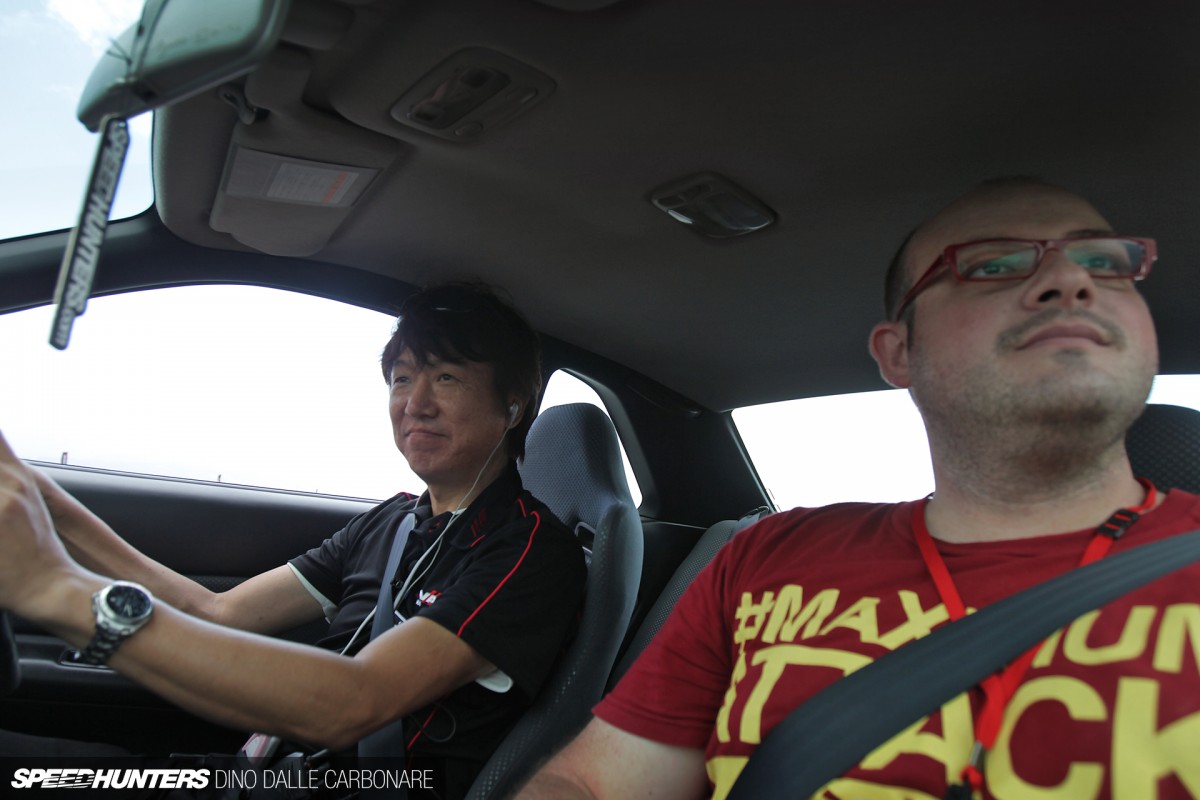 Before I had a go however, an instructor, who just happened to be a pro rally driver, jumped in my car and proceeded to blow my mind. I couldn't believe the pace he was holding, carrying so much speed through corners and applying so much braking force and steering angle yet keeping the pitch and roll so contained.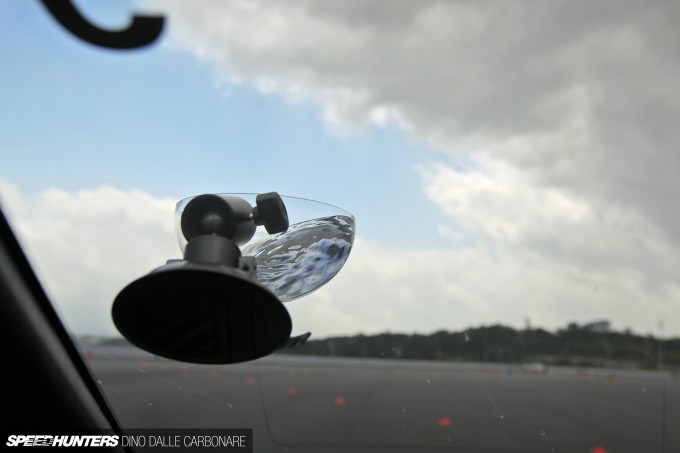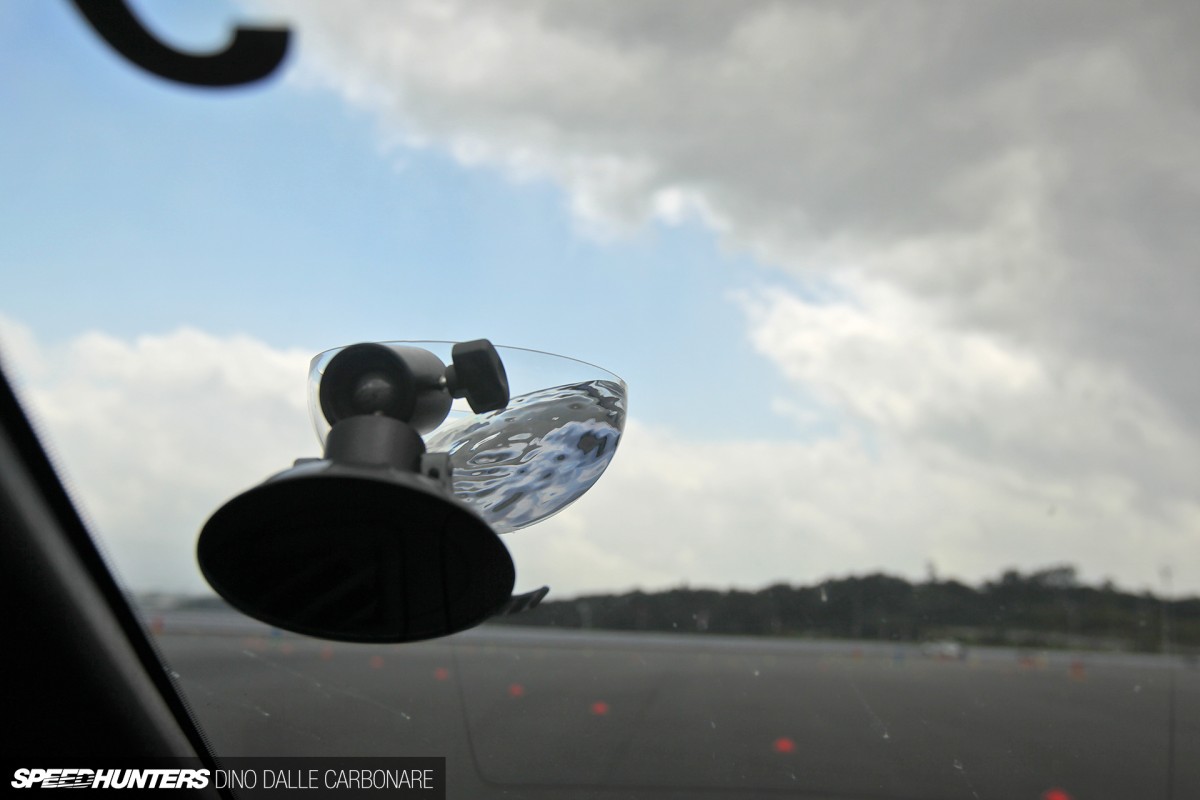 The water was swinging around like crazy but it never spilled over the very edge of the container. After the WTF look had cleared from my face I had lots of chances to get some practice in. Initially it was tough: I always had to keep an eye on what the water is doing and literally recalibrate my entire driving style and the way in which I used the controls. It took some time, and quite a lot of water, but I slowly began to get the hang of it. The key is about progression: smooth doesn't mean you have to be slow, what you have to do it rethink HOW you apply your inputs and the interaction between them. Let me elaborate…
Say you want to enter a corner as fast as you can; if you just throw your car inside you will upset its balance and there goes the water, or more generally, your smoothness. You have to be decisive about the way you apply lock, progressive with how you feed it and at the same time your smoothness also needs to stretch to how you back off your brakes as you turn in. Jump off the middle pedal and you could upset the car and its momentum. Same with the throttle: smoothness is the key, maybe less so with a turbocharged engine which is a little less instant to respond, but you get the idea. Start playing with this stuff and like me, you will discover just how aggressively you can drive your car by keeping the way you interact with each of the controls smooth, and in this particular case translating to less spilled water. It was then, after practising for a bit, that it hit me – this exercise was nothing short of genius! It was like a real-time smoothness indicator!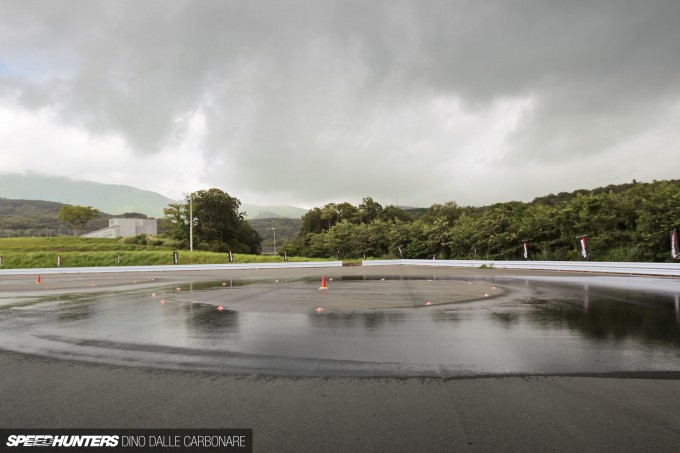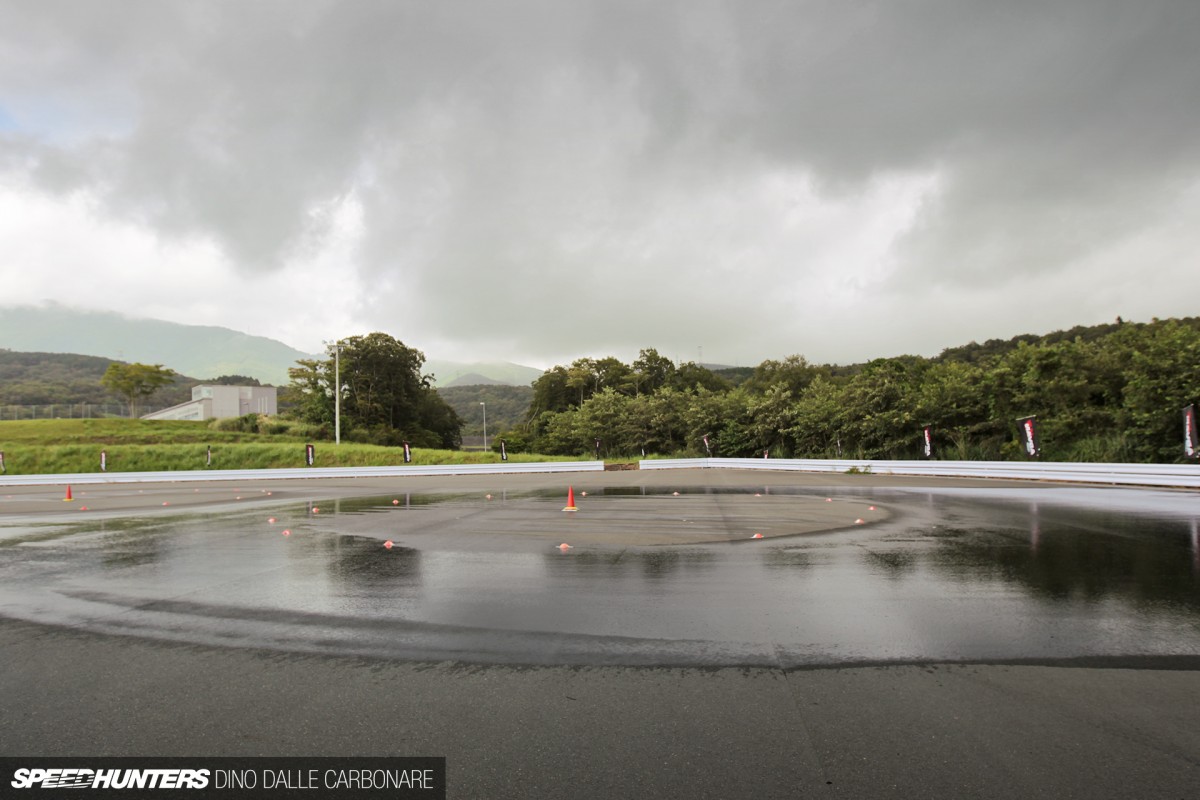 With some more practice down, it was over to the wet skid-pad that had been set up. The figure of eight was there to allow us to sense the front and rear-end grip limits of our cars, see how speed, steering and power can effect understeer and oversteer, and the relationship between the two. My big 295-section AD08Rs here really came into their own, they provided lots of grip up until a pretty fast pace and then the car just washed out wide as the fronts just couldn't cope.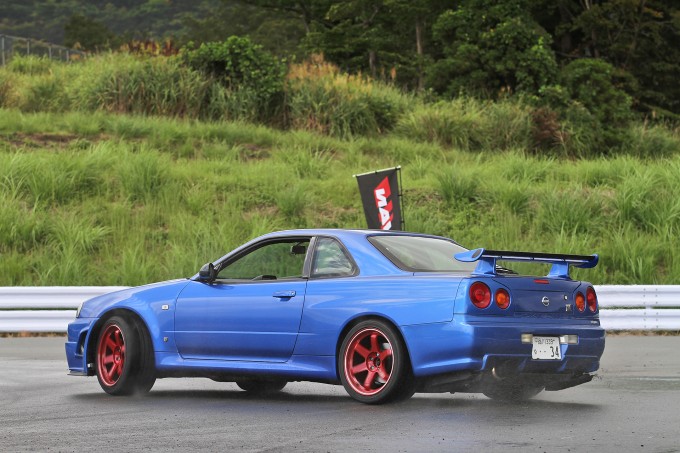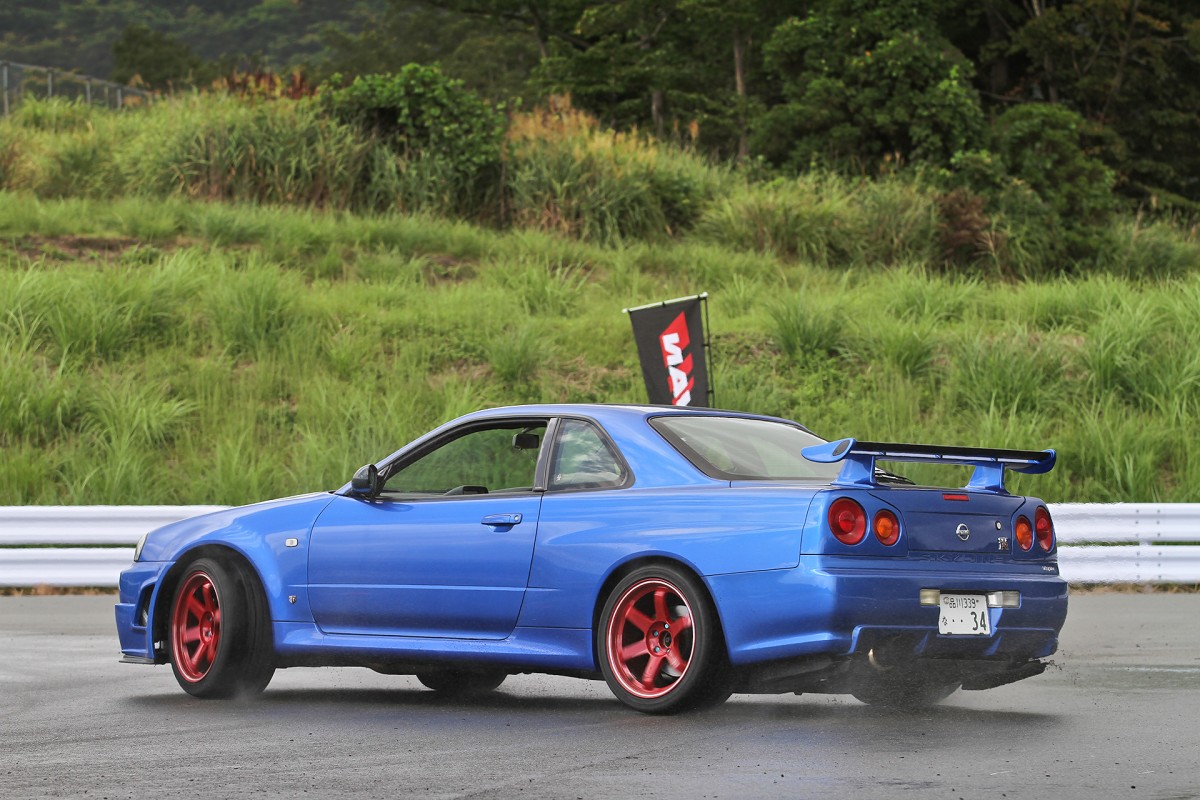 Of course the fun starts when you apply the power, and plenty of it, so I then spent my remaining outings perfecting my drifting skills and practicing to hold the car in balance with some AWD zero-counter as the Japanese call it. This is quite tricky to do in a GT-R as there's always a bigger amount of torque going to the rear wheels – a Lancer Evolution would be perfect for this exercise – but the trick is to settle the car into a smooth drift, turning the car around the cones without more than a few degrees of steering correction, using and dosing the power to progress the momentum and slide. In the R34 however, and probably due to my skills, it was tough – but I still had my fun!
Smoothness is the key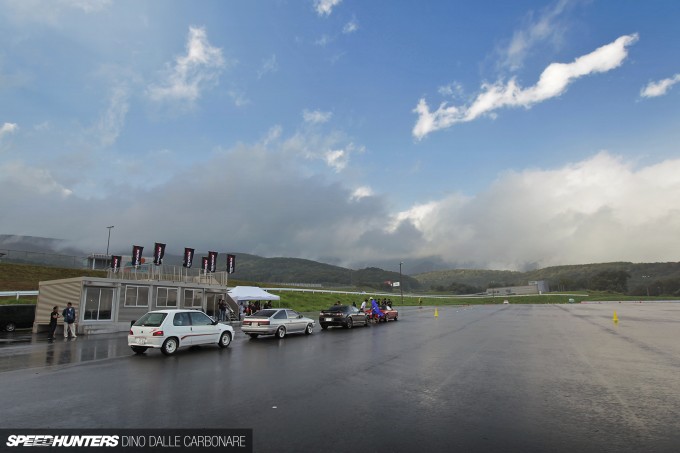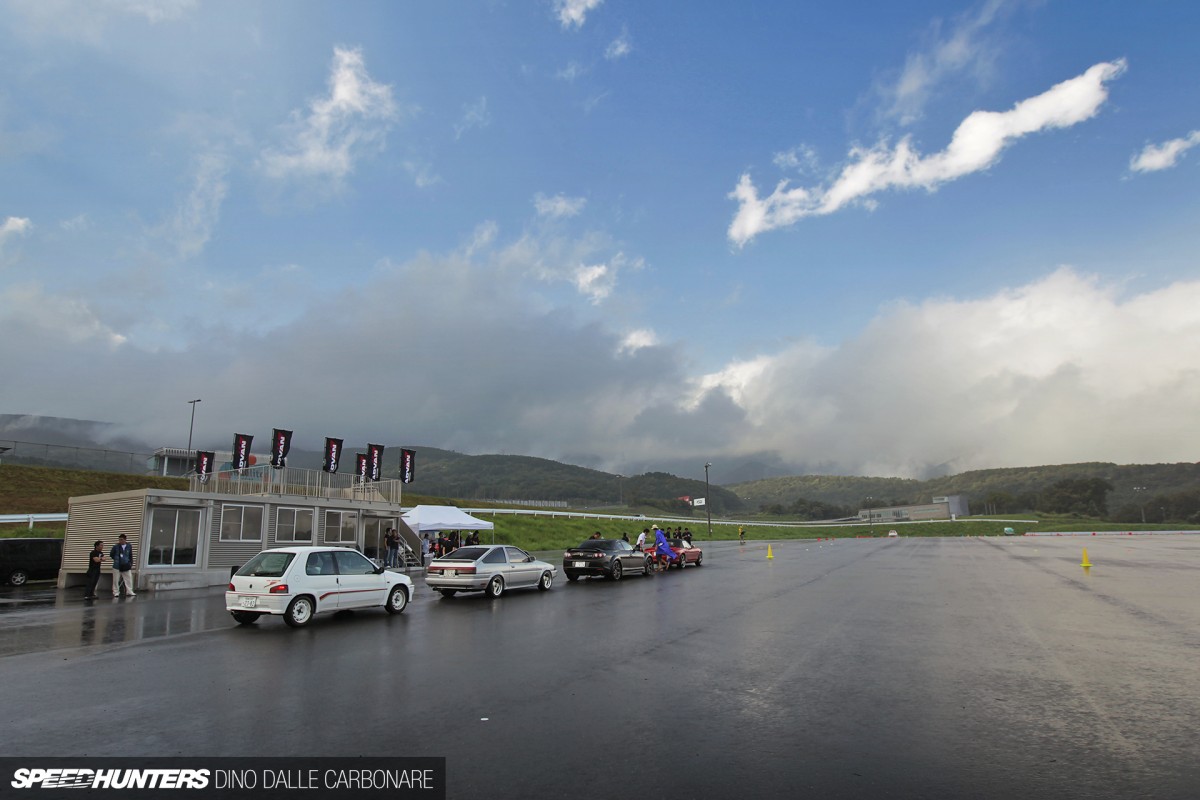 With most of the day spent practicing on the three different courses, with and without the aid of the instructors it all came down to the final part of the workshop: the battle against the clock!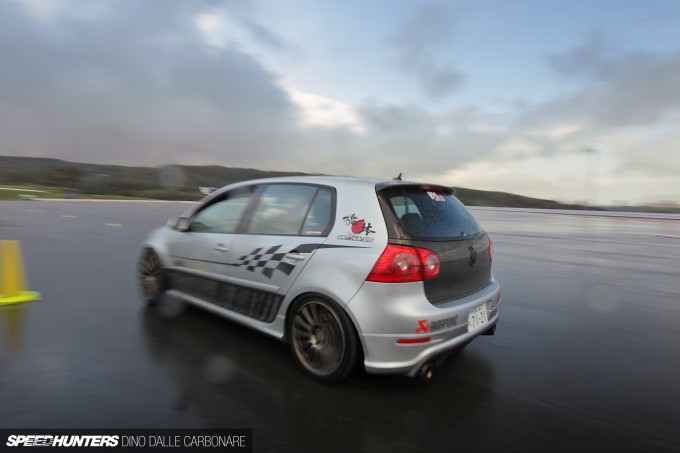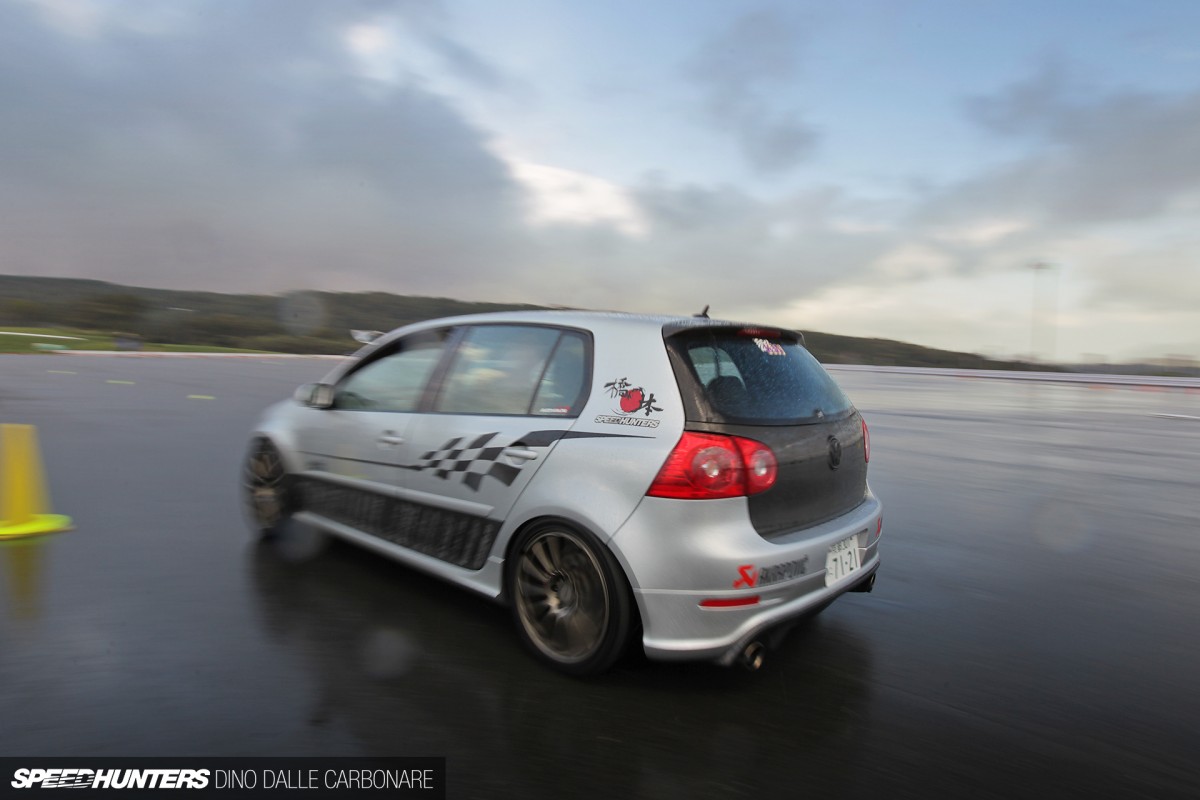 With the course now soaked after a passing storm, the idea was to go out for some timed sessions on the handling course: two with and one without the water container, one to test our newfound smoothness, and one to let us drive full out – #ZENKAI attack –  and put that newfound-knowledge to work in getting us the fastest possible time.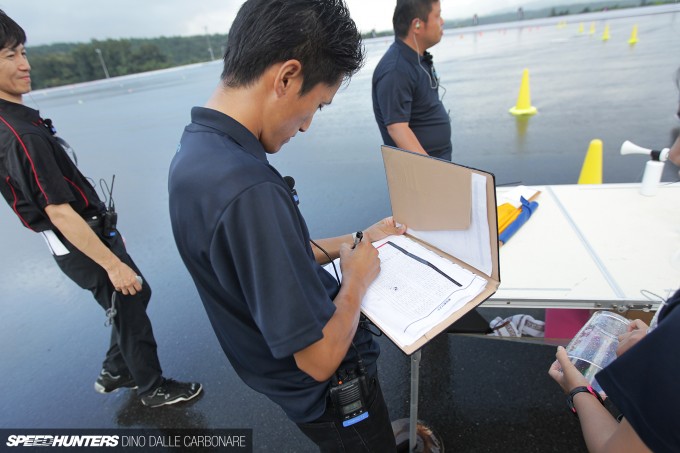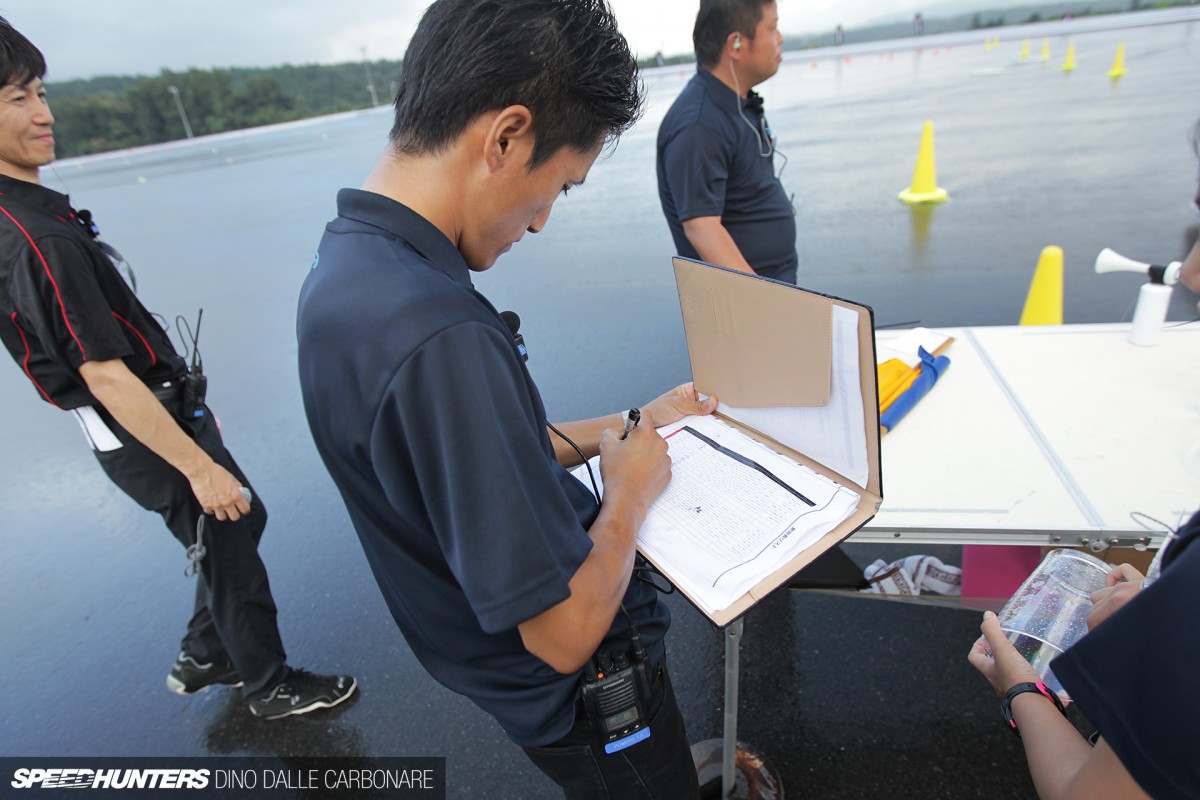 Spill some water however and time would be added. For every 10 cc of water you dropped, two seconds would be added onto your time. This really got me nervous as there was just so much to concentrate on!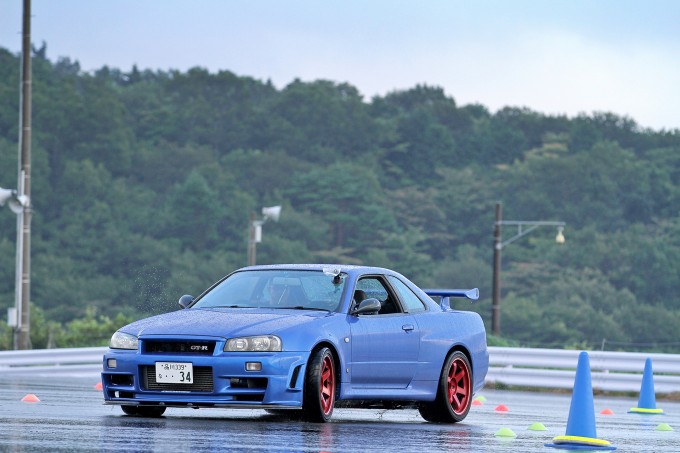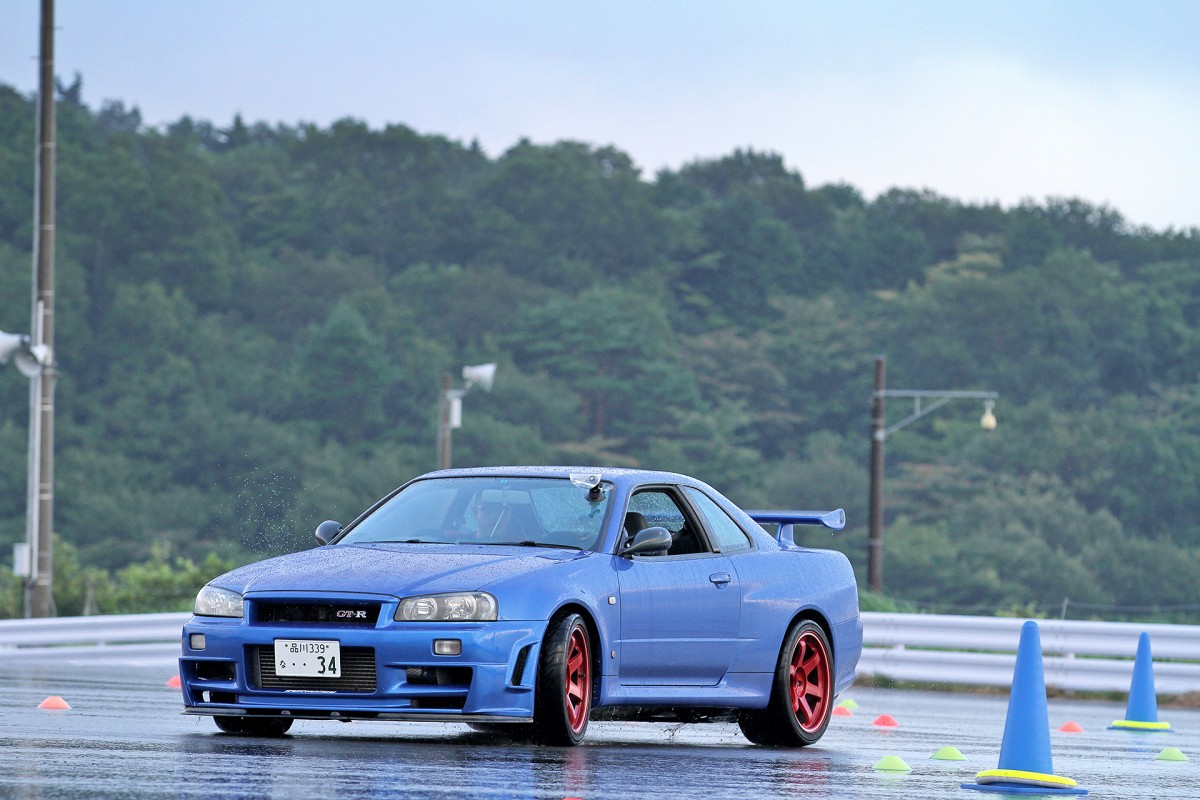 I did my best to try and not lose any time in every section but I screwed up straight away with too much acceleration off the line which spilled a bit of water. Damn, talk about an off-putting start!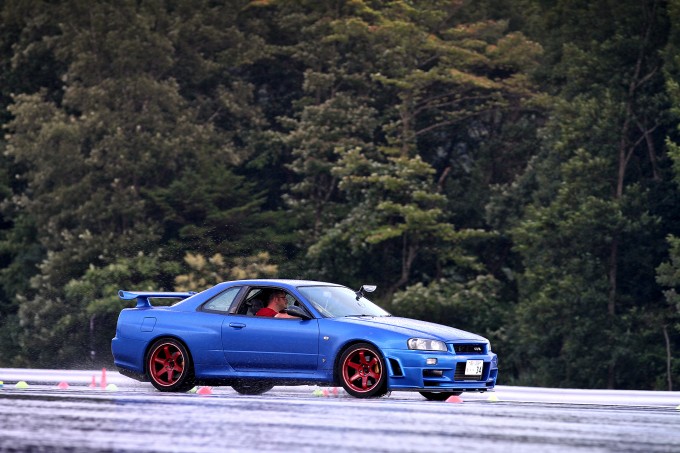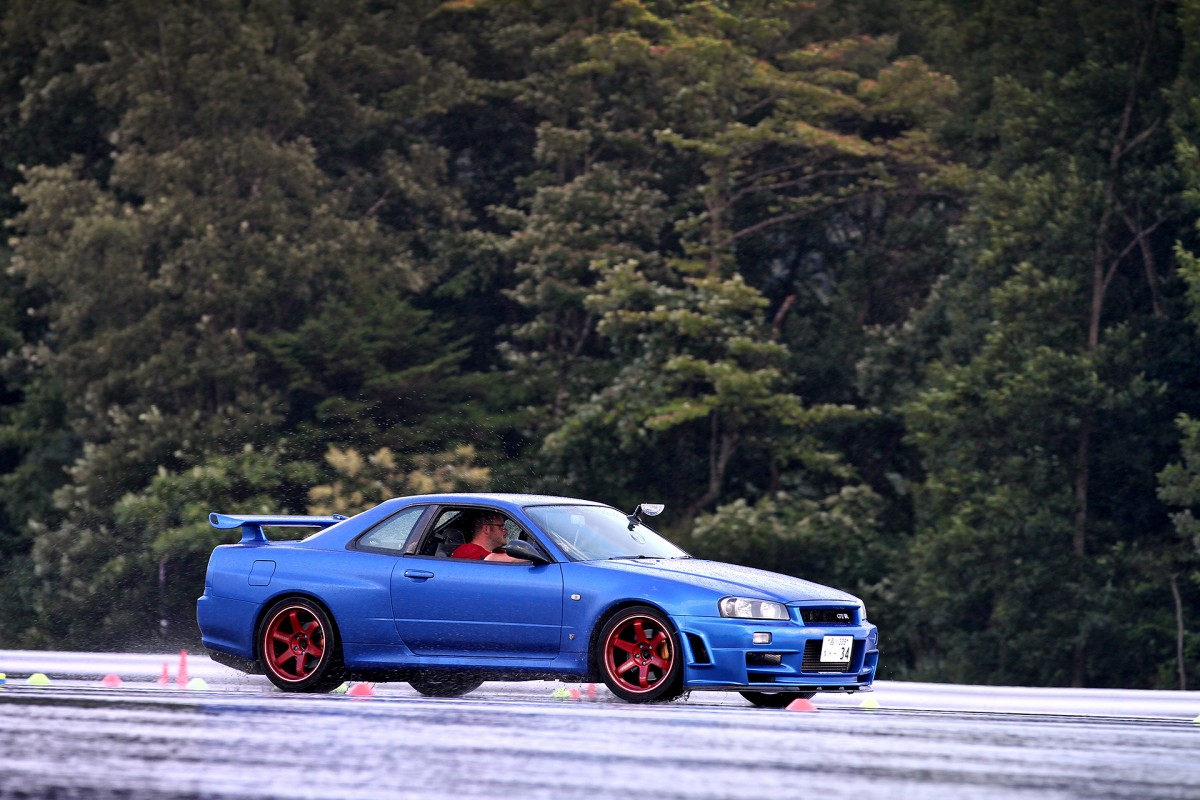 Still, I tried to keep a decent pace and the Neovas did well in the wet but through the very last and tightest corner I steered too aggressively and spilled some more. My time of 62.95 sec rose to 66.95 sec due to the 20cc spilled. I was a tad faster on the second go with a 62.02 but I spilled another 20cc so that came up to 66.02. That damn water!!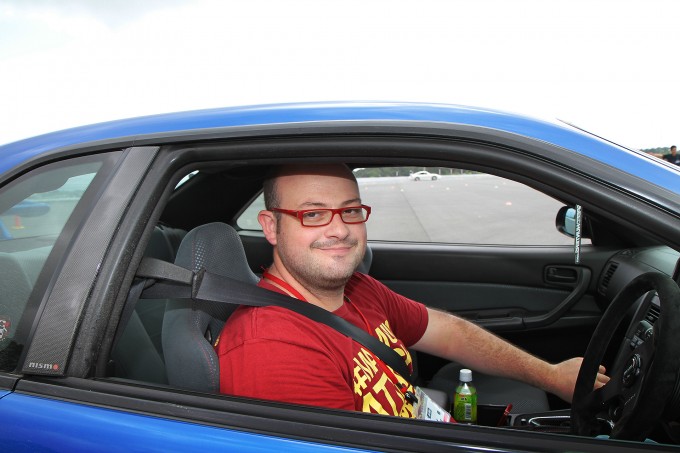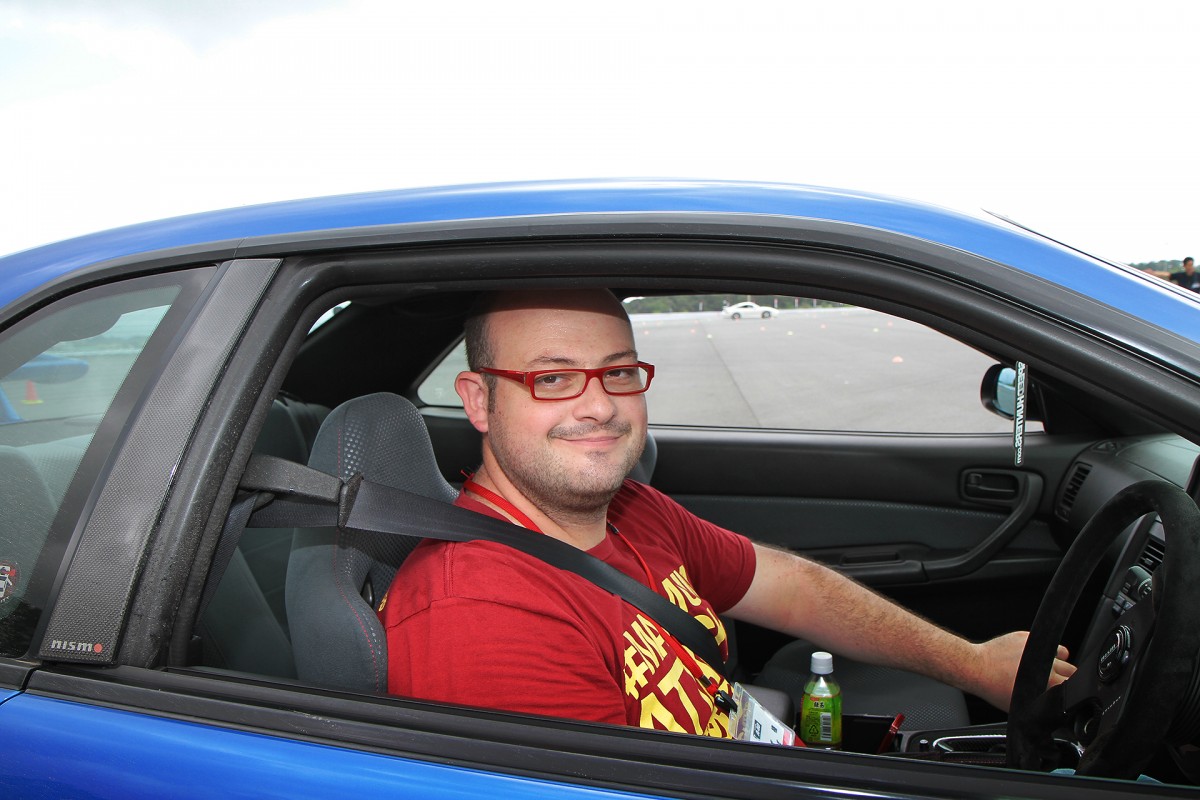 On the last go, without the container, I felt far more comfortable. After pushing the GT-R all day, I knew exactly where all the limits were, I knew how to carry lots of speed into the first corner and brush it off quickly and effectively with a hard but progressive stomp of the brakes before releasing them even more smoothly to get round the first turn. From then on it was just a question of keeping the line through the middle section, before flooring it around the last cone and coming to a stop in between the two lines at the very end. If that sort of stuff doesn't put a smile on your face, I don't know what will!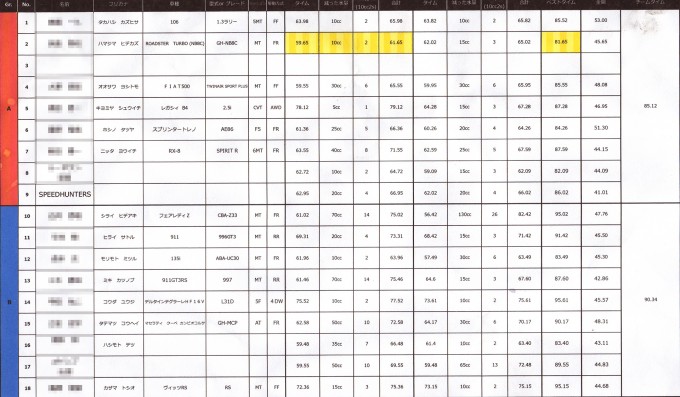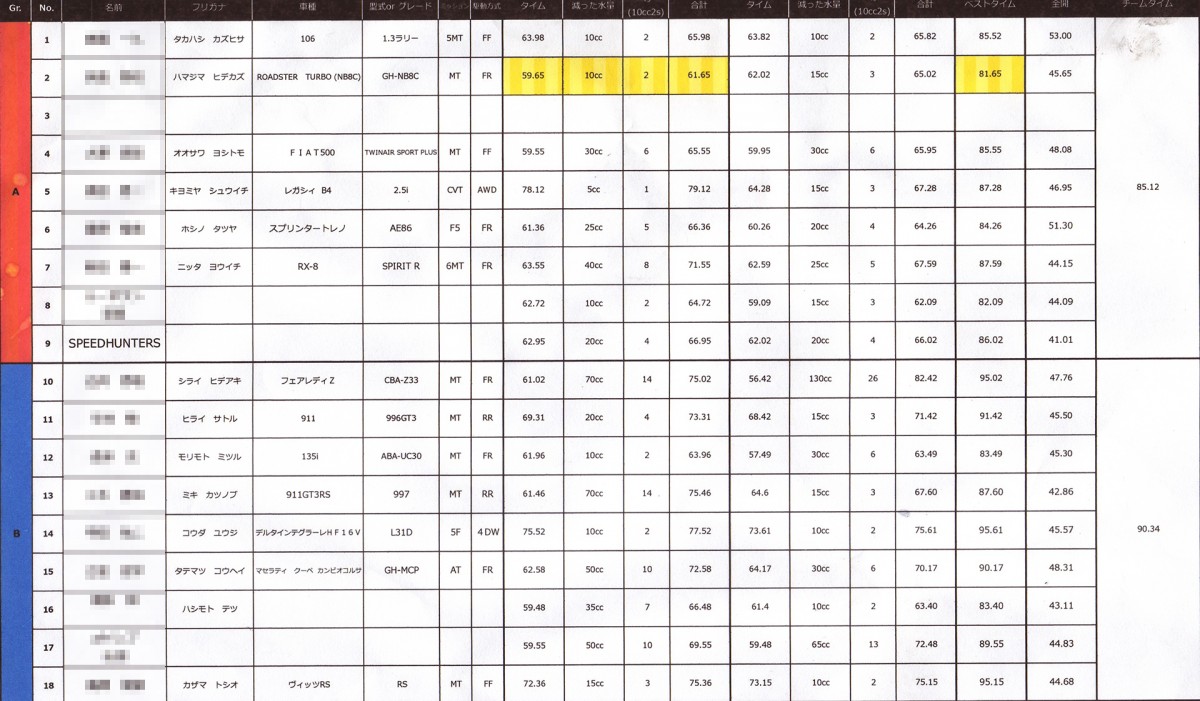 I ended up getting the fastest time of 41.01 sec but my total average time of 86.02 sec was depressingly average. Still, our group managed to win overall, which was a great end to a superb day!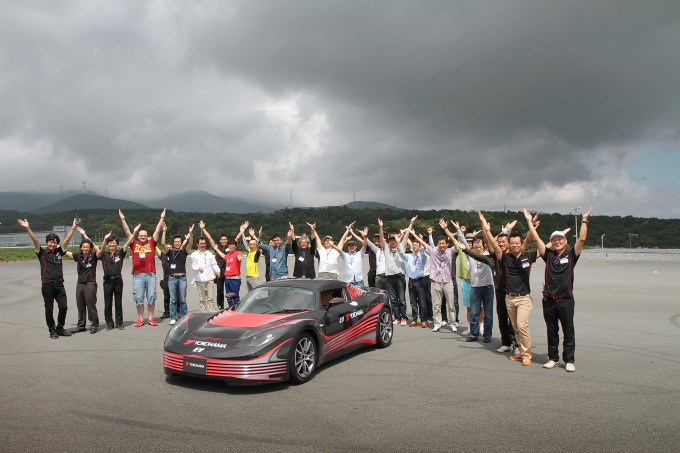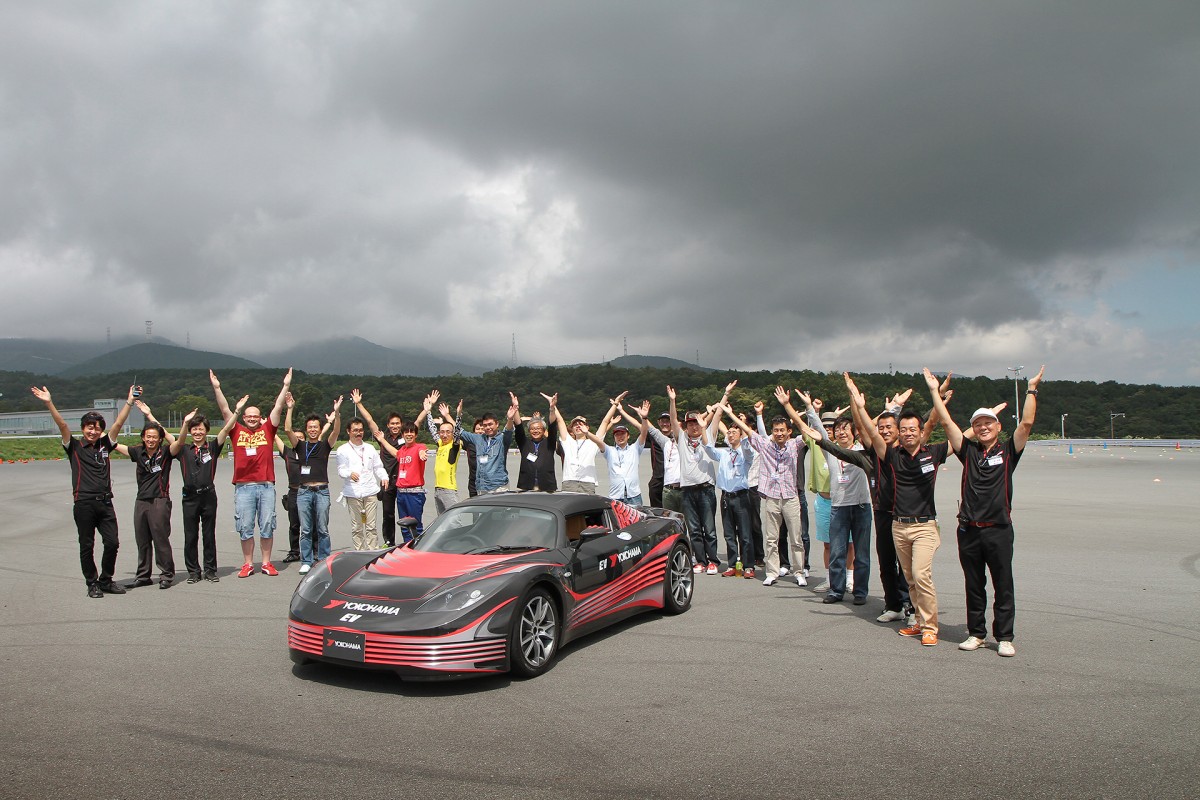 I really can't stress the importance of driver training days like these. There are so many different types to choose from out there, for every level of skill and believe me they make so much of a difference; you will instantly notice it next time you go for a proper drive. Think of it as making the most out of your car and the modifications you have poured into it. I plan to do a lot more of this sort of stuff in 2014, starting off with a bit of drifting me thinks!