My home
With the crazy deadlines and travel schedules that we have here at Speedhunters, it's so easy to miss a great photo the first time around when editing. Then there's the case where there may be two or three photos that I want to publish, but they were just too similar in terms of composition or content.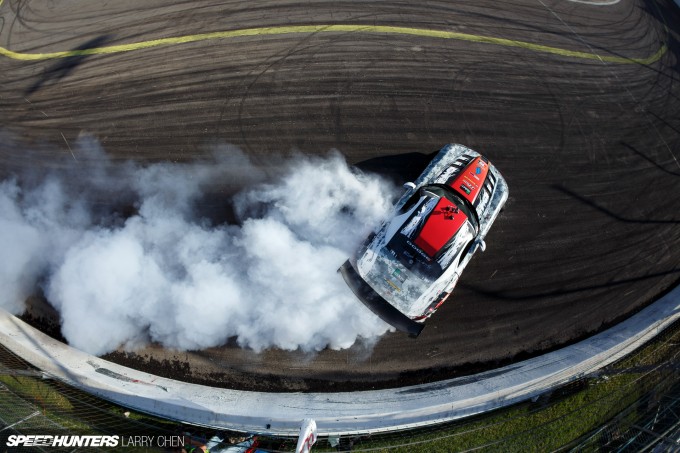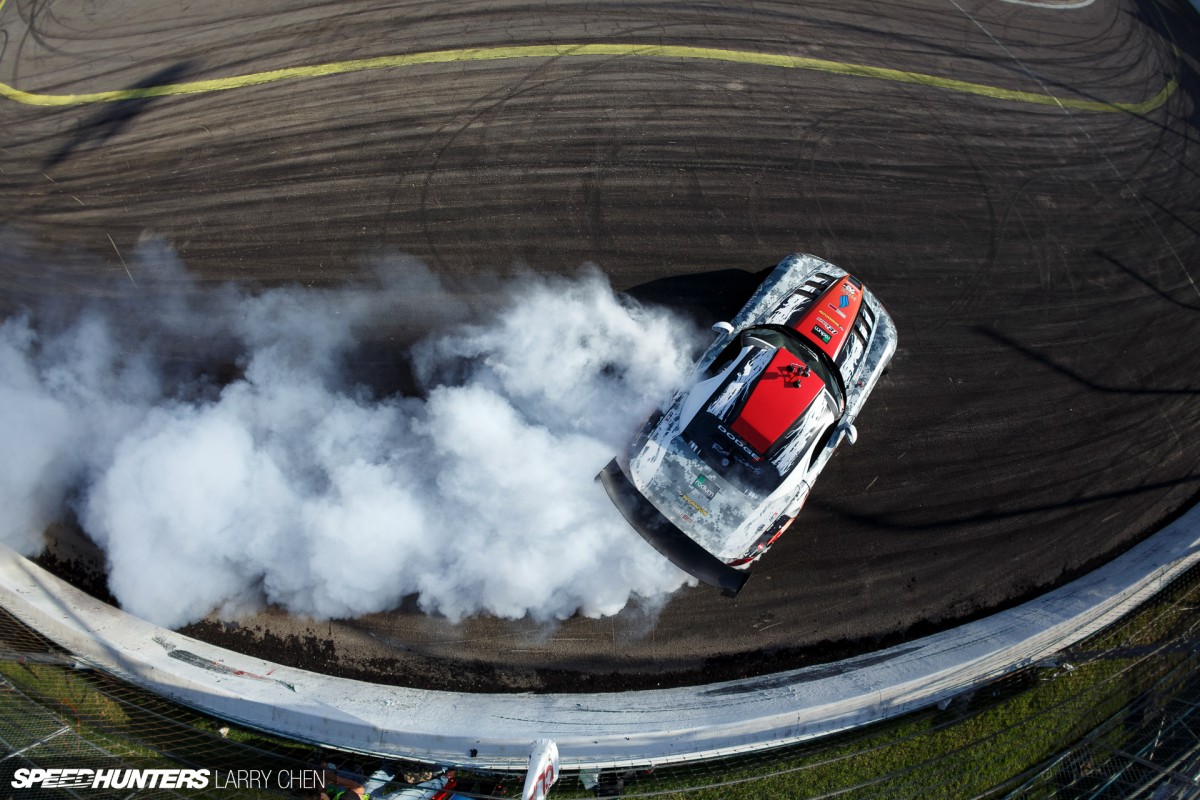 Since it's the off season and I have a bit more time, I sifted through my photos from this years crazy Formula Drift season, to find those unpublished photos that slipped through the cracks. I remember watching a National Geographic documentary on how they shoot thousands of photos for each story just to publish a few – and I thought they were nuts. Now I'm largely in the same position, being able to publish only a select few from what I've shot.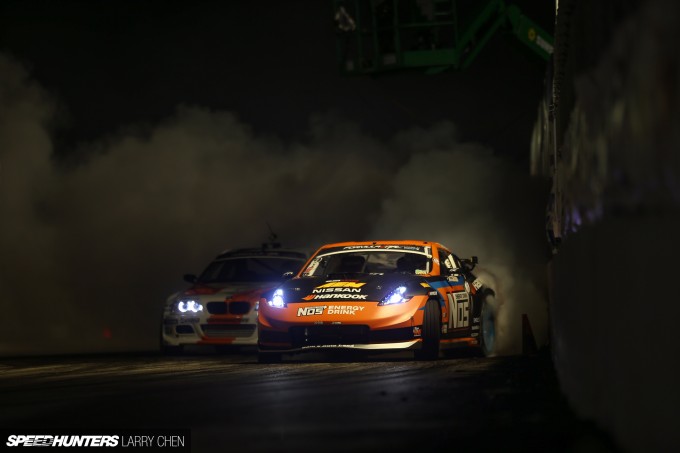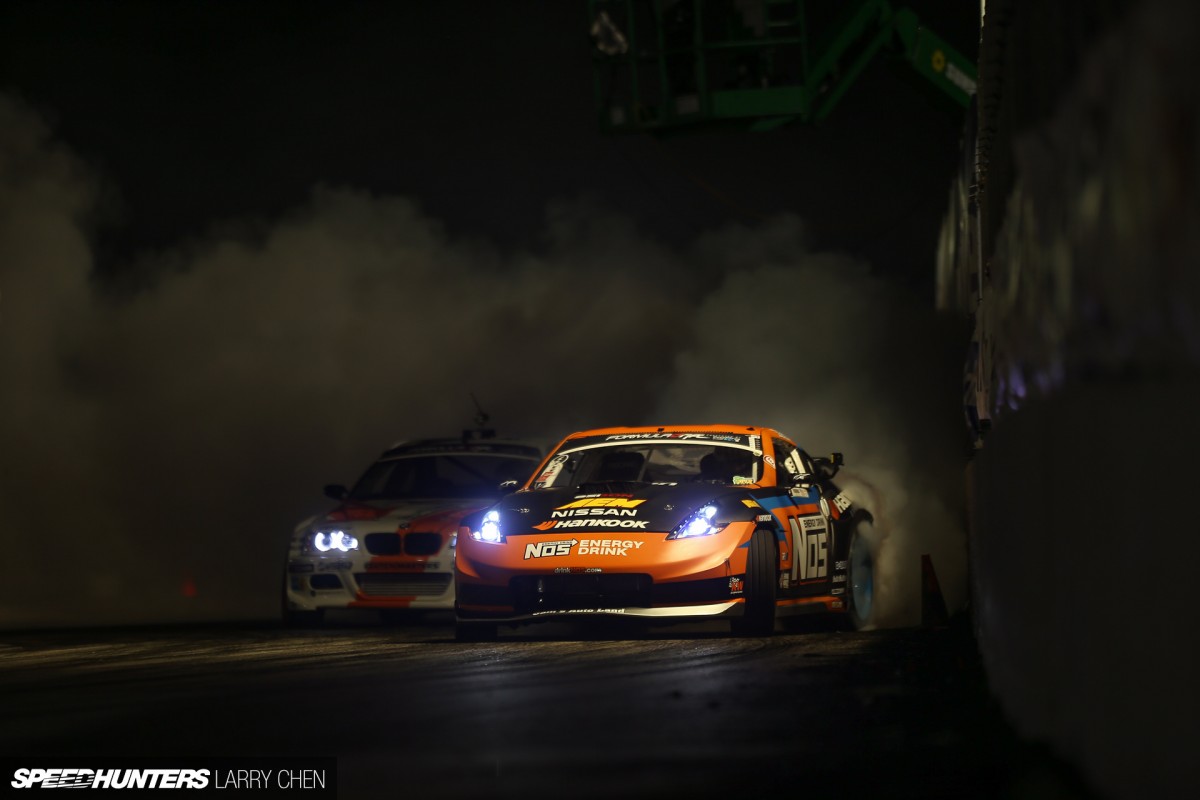 Those of you who have been following Speedhunters for a few years know that I got my start in motorsports photography with Formula Drift. I always say it's my home. Therefore I always try and put in extra effort into my photography when I'm here, even though from the outside looking in, the events seem largely the same.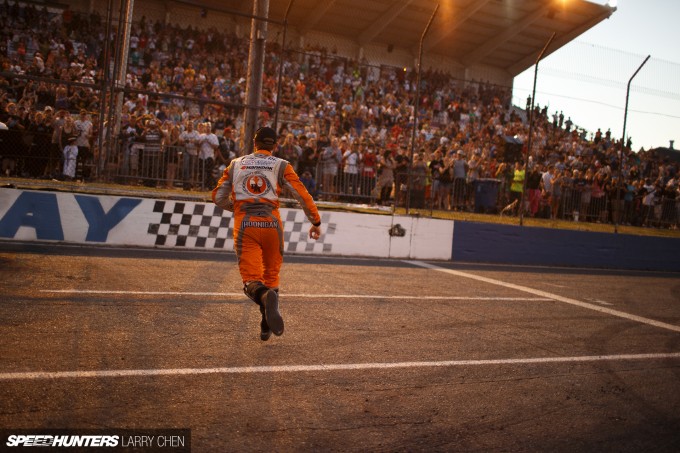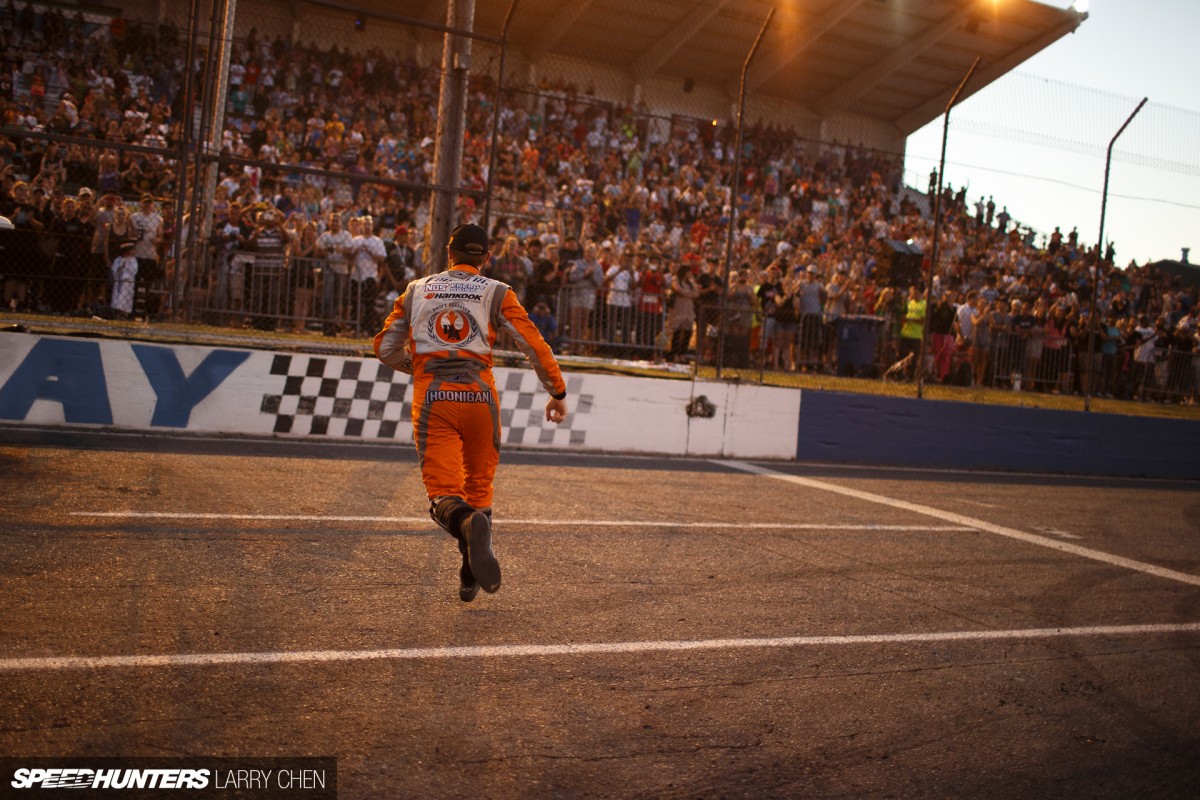 I've found that it's not about chasing those images any more. It's about chasing that story. Anybody can take a great photo. The hard part is telling a compelling story with a series of photos. There was no doubt that the story this year was the battle for the championship and the controversy surrounding it.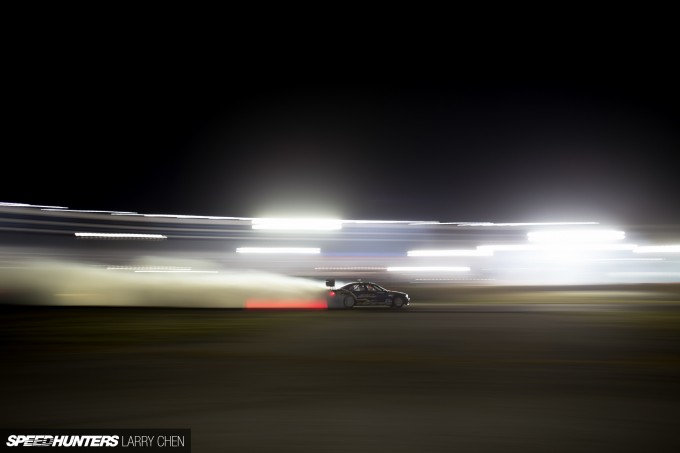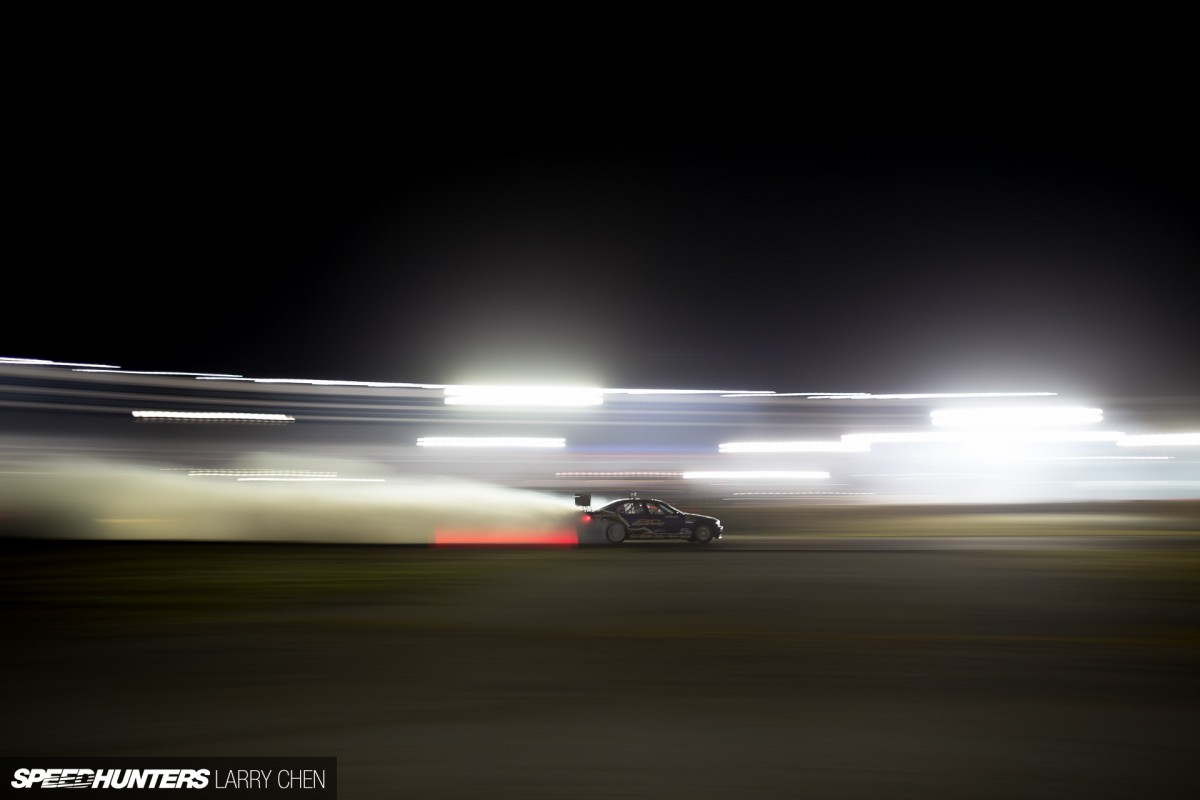 This year Formula Drift had its first round in the State of Texas since 2005. It was a defining moment for the series as the event had the most protests in the ten years of Formula Drift. The stakes are much higher now and one loss could cost you a championship.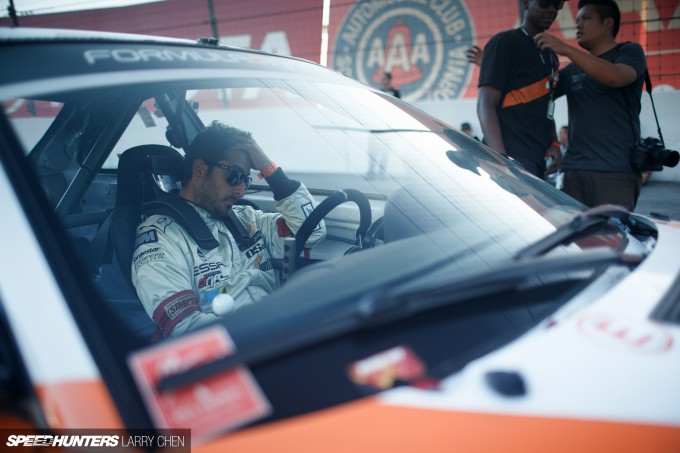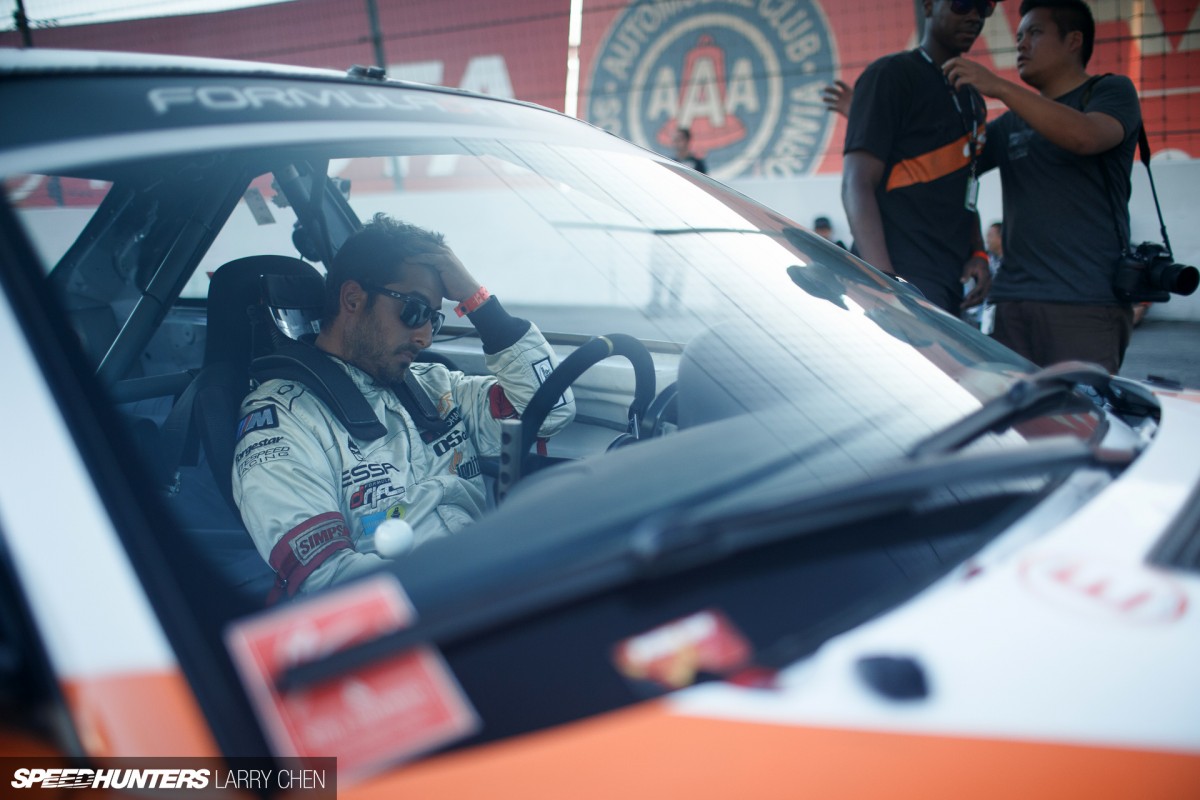 Originally I didn't want to post this photo in my Irwindale coverage because of the two crew members embracing in the background. I thought it was funny. At the same time, this was the exact moment that Micheal Essa thought he'd lost the championship due to engine failure.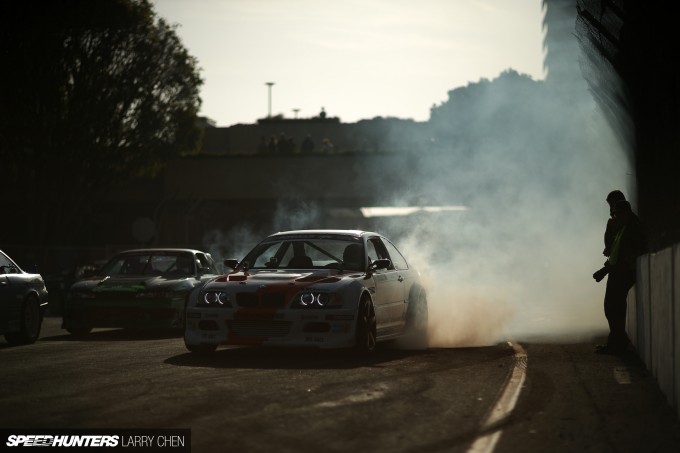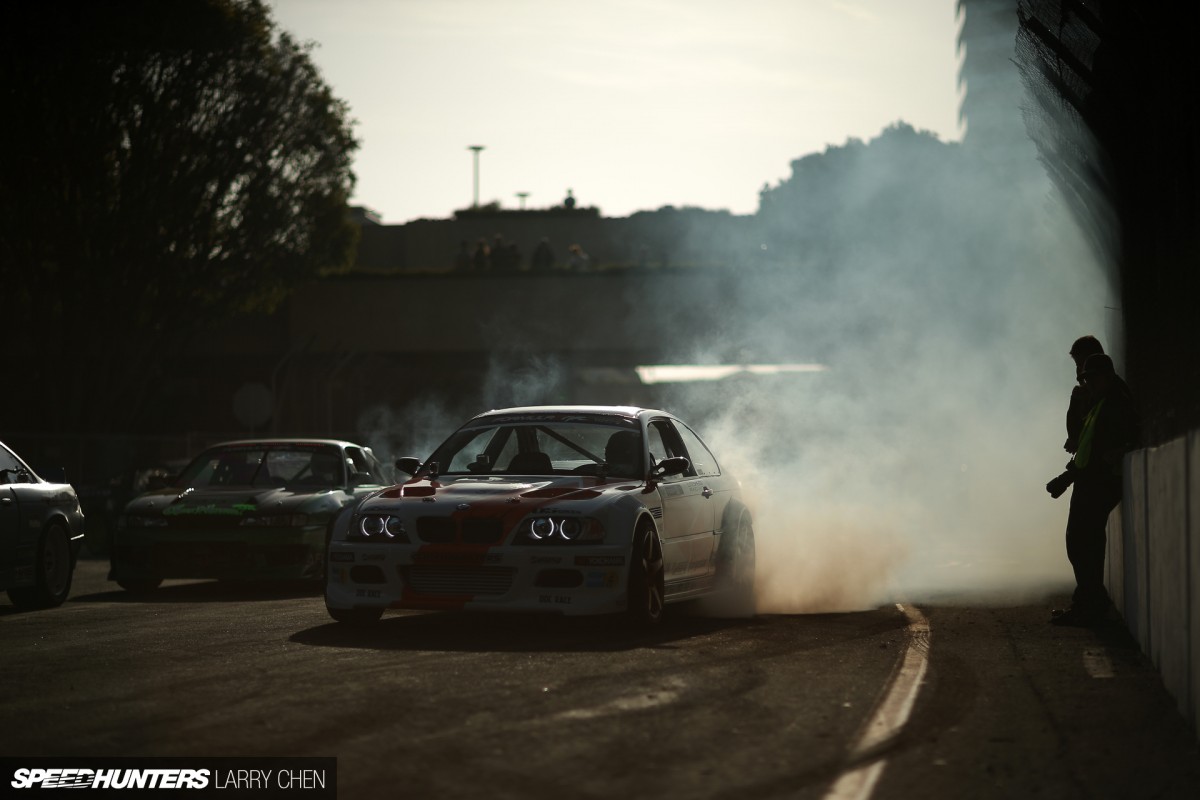 Going back to round one in Long Beach, he had no idea what was in store for him. He just wanted to debut the car in a solid spot. He had no idea he was going to be battling back and forth with Chris Forsberg for the Championship.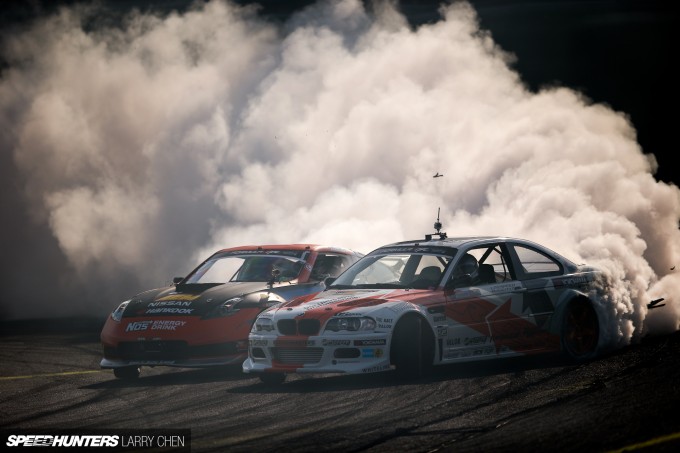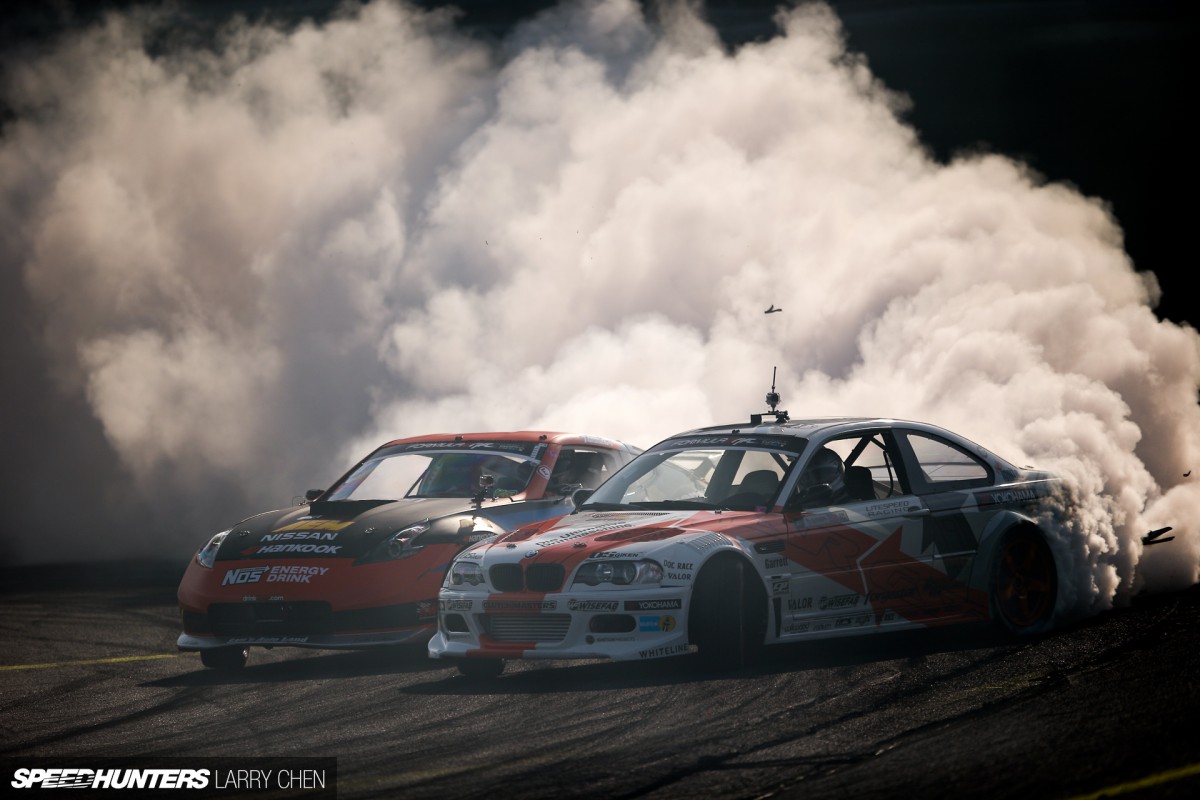 That's the crazy thing: the pair actually met a few times in battle during the season. One more win or loss either way would have changed things dramatically.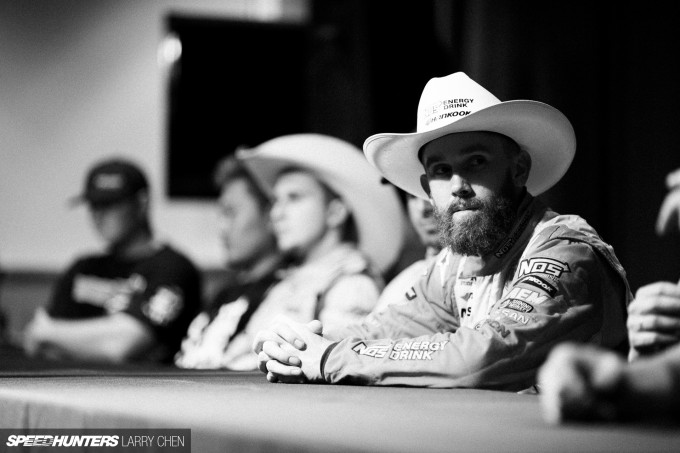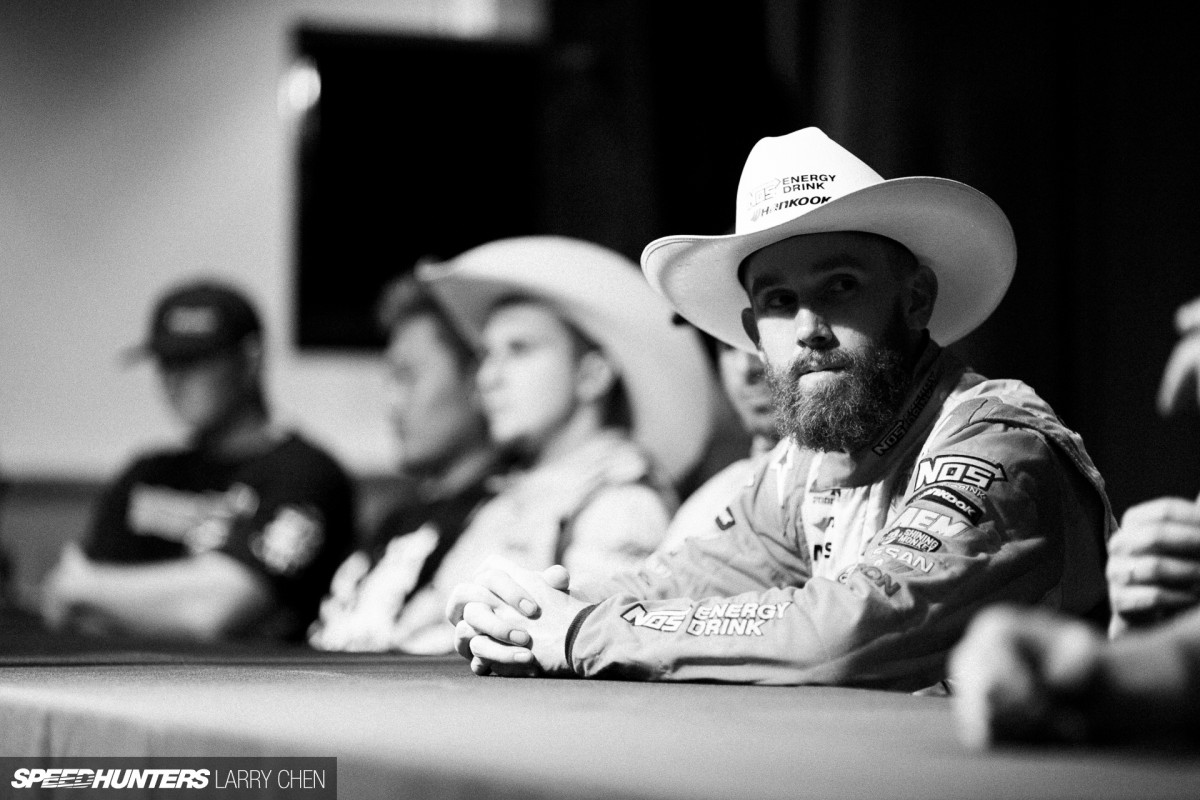 Chris was the 2009 Formula Drift Champion and he was really fighting hard for his second. If he won, then he would be the only one actively competing with two championships.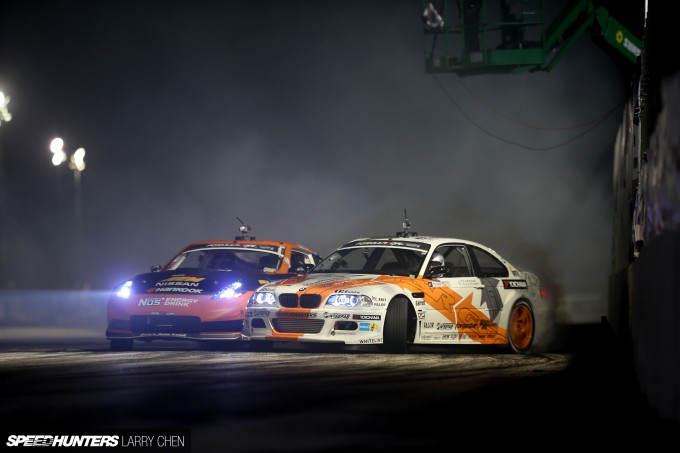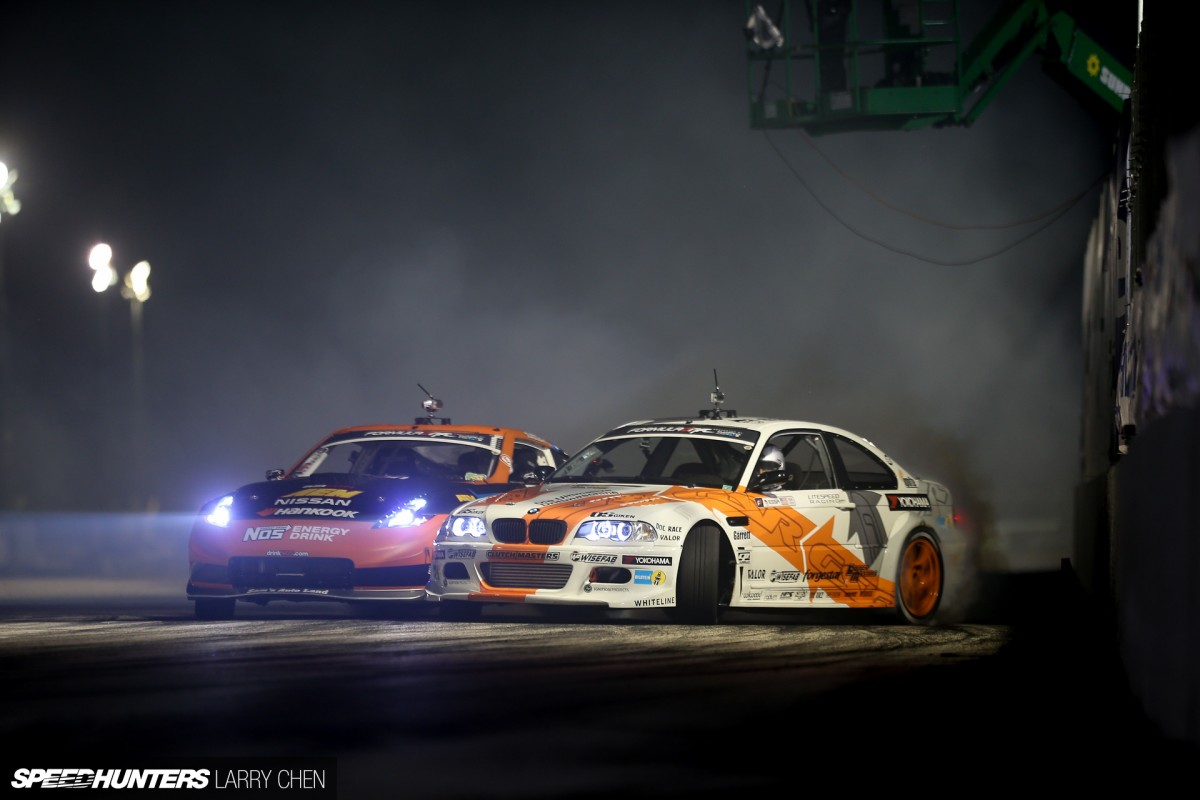 The worst possible scenario played out for Essa at Irwindale and I talked about the drama in detail in my Irwindale recap post.
A moment in time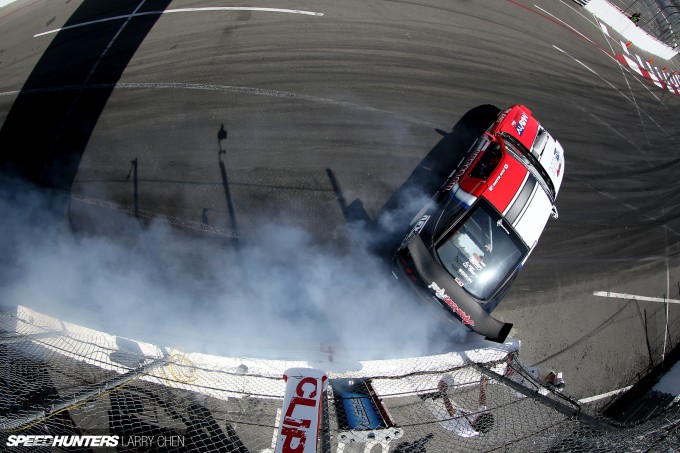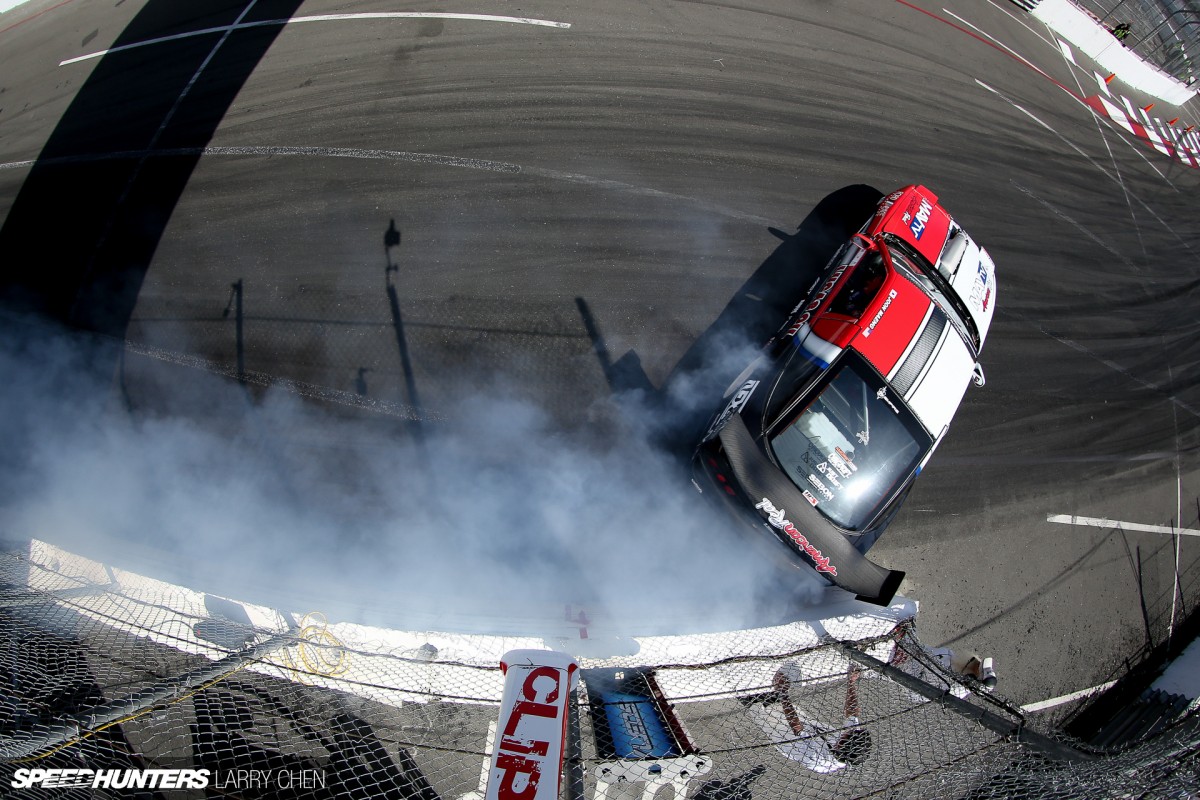 I have a feeling that the battle for the championships will become increasingly closer as the drift cars have evolved so much in the past few years. Not to mention driver skill. When I watch Formula Drift videos from the early years, guys would win even after initiating a few times during a run. It was just a matter of staying sideways. It was not even about trying to stick to a specific line or getting close to the walls.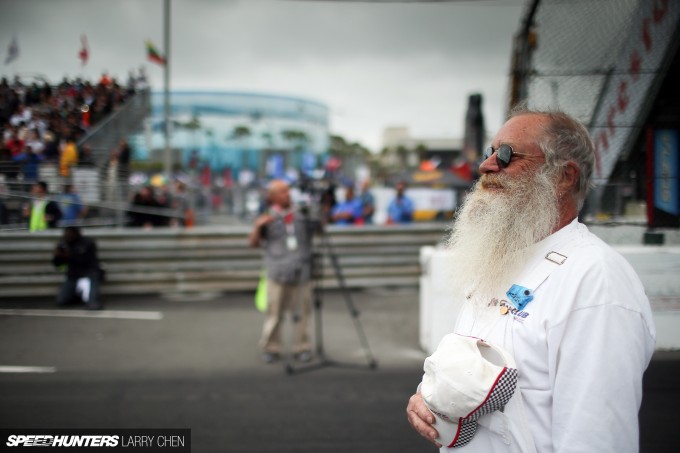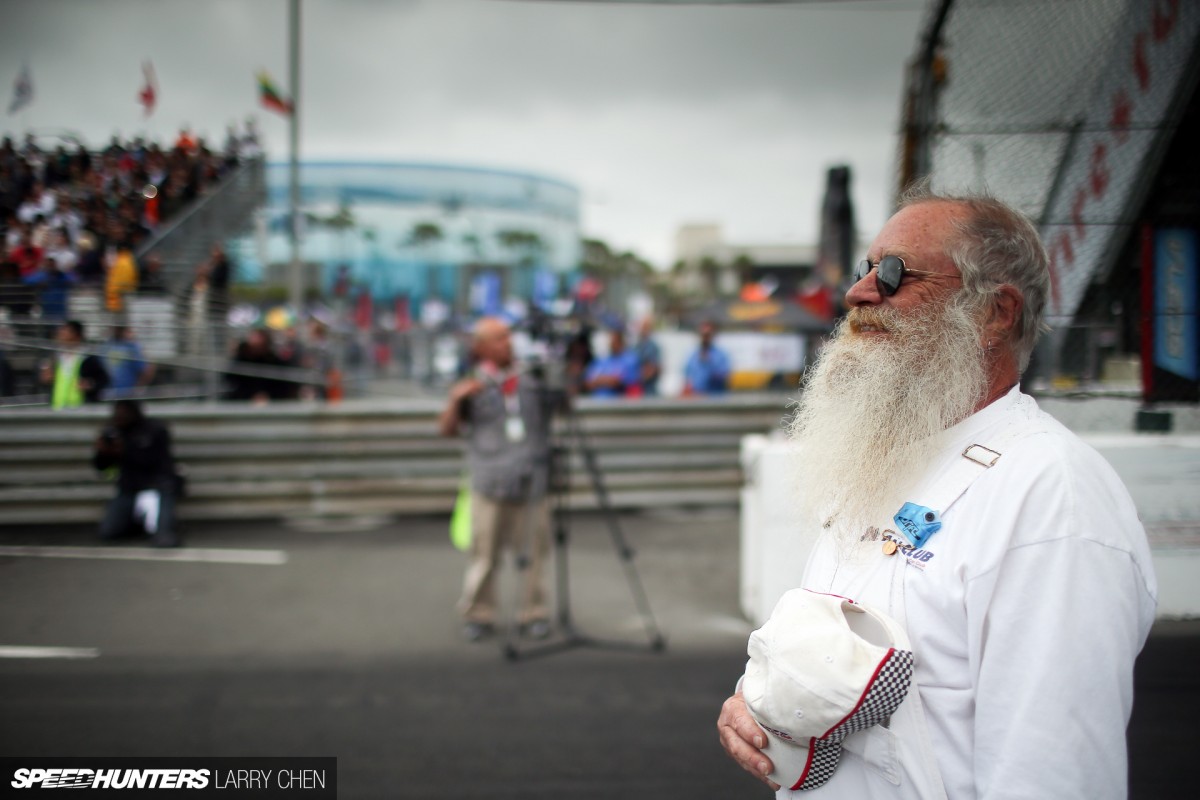 Leave it to SCCA flagger, Bil Baldwin to make a show out of one corner at Formula Drift Long Beach. The only time this guy moves is when the cars with the big wings come by. We wouldn't want that epic beard to get shaved off by Daigo Saito's wing.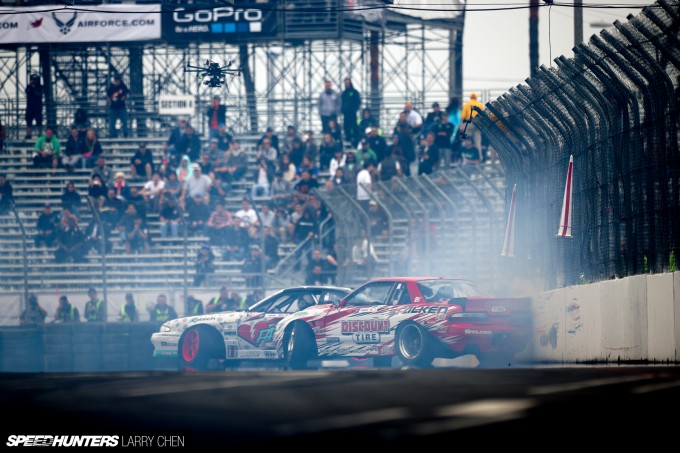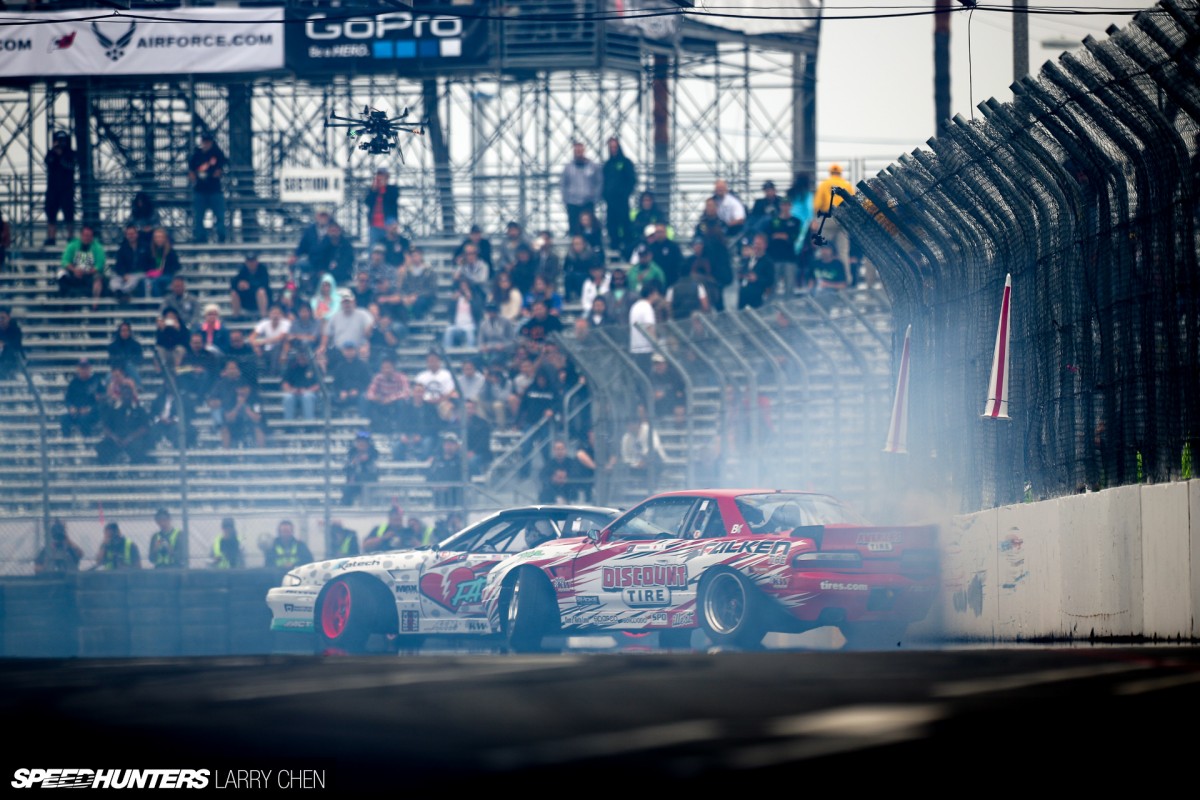 Check out this awesome wall tap from Daijiro Yoshihara following Matt Powers during practice. Did Mr. Baldwin flinch? I think not.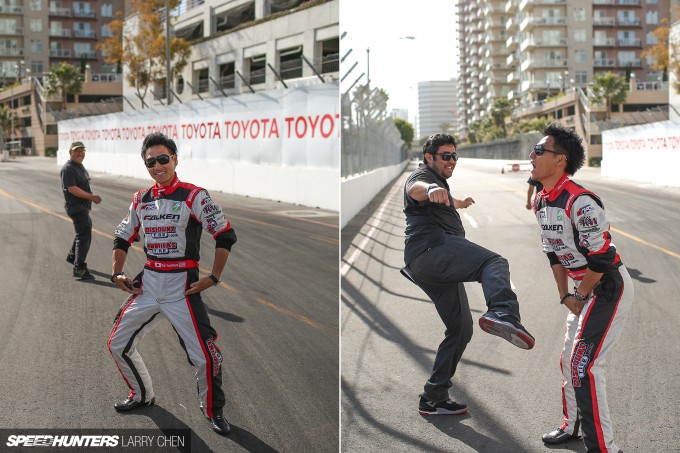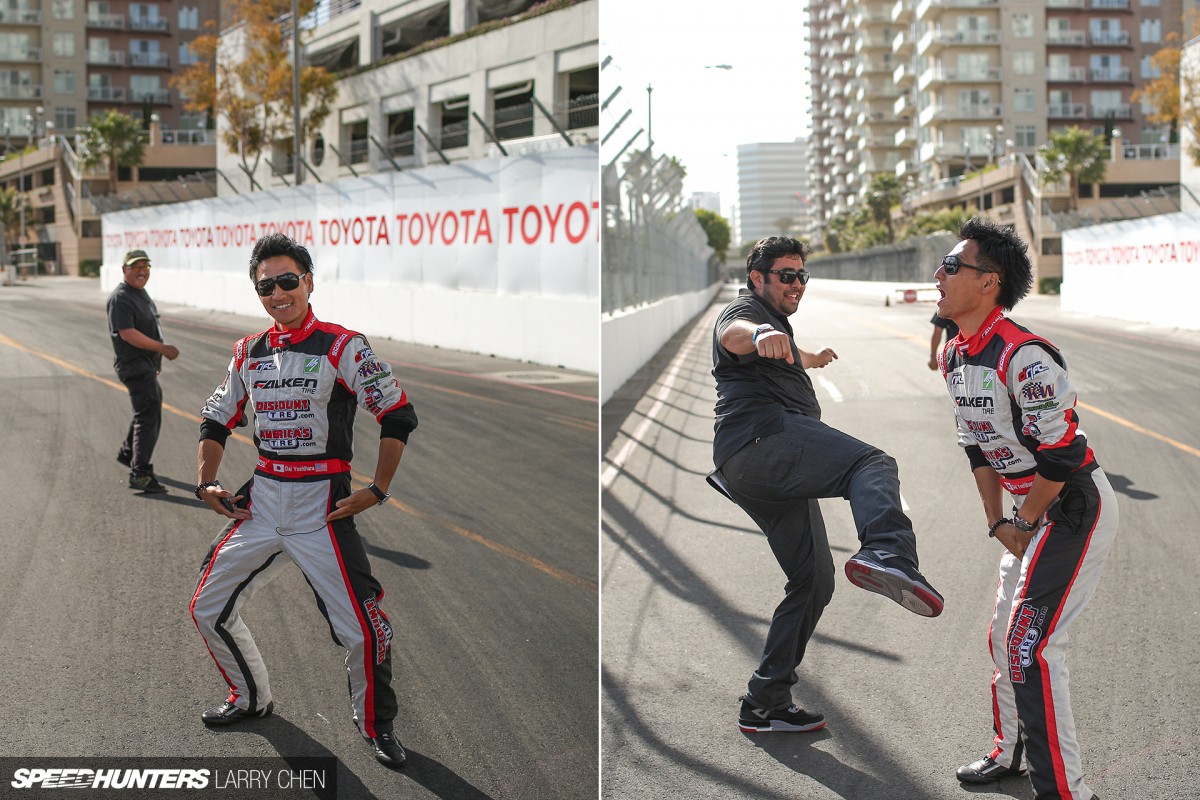 Dai was actually one of the first professional drifters I'd ever met and I've had a blast following him over the years. He's always the source of comic relief in the paddock.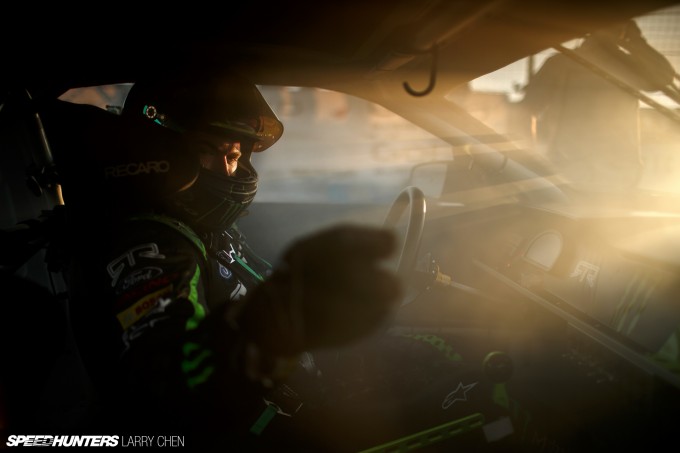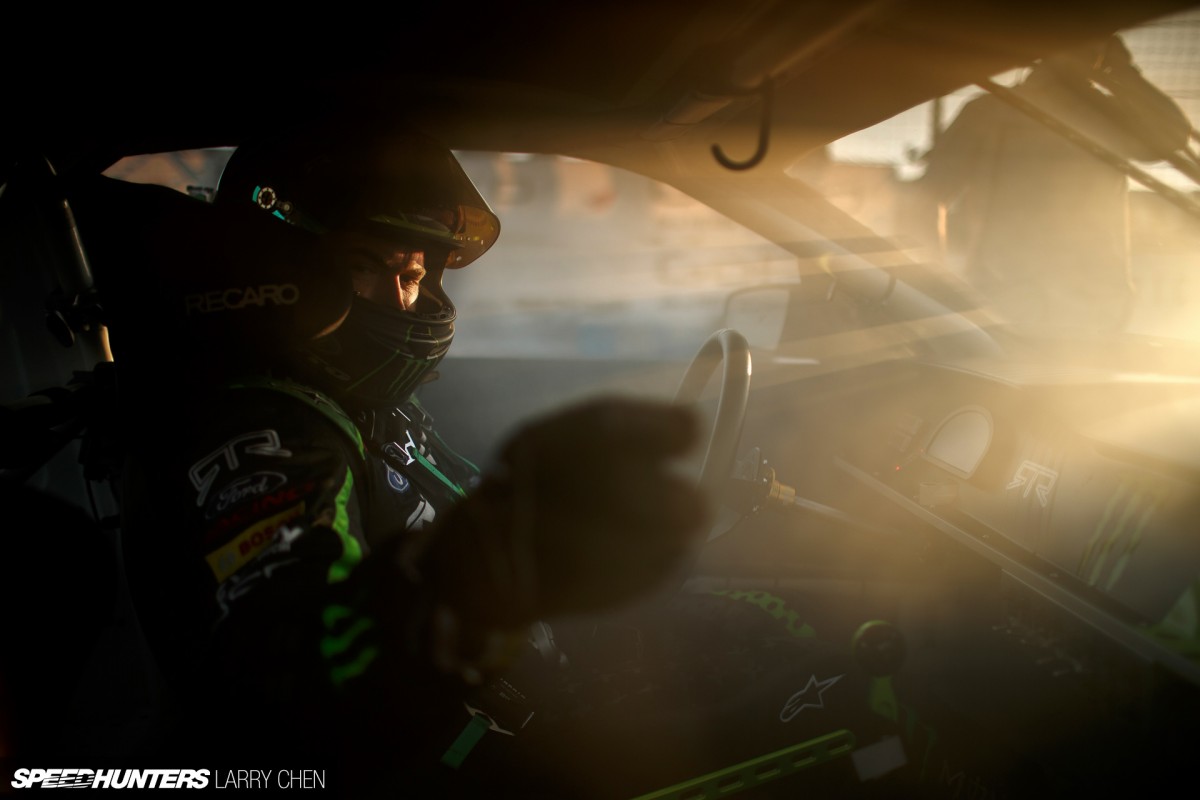 In terms of a rough season, Vaughn Gittin. Jr. has seen it all. Protests, fines and bad calls. He just keeps at it and keeps his head up.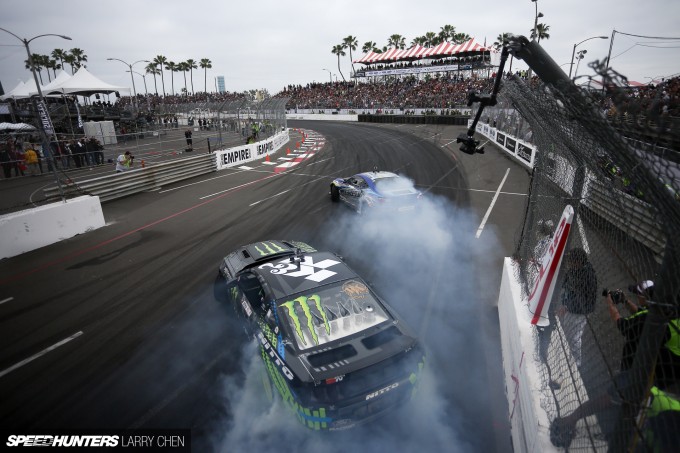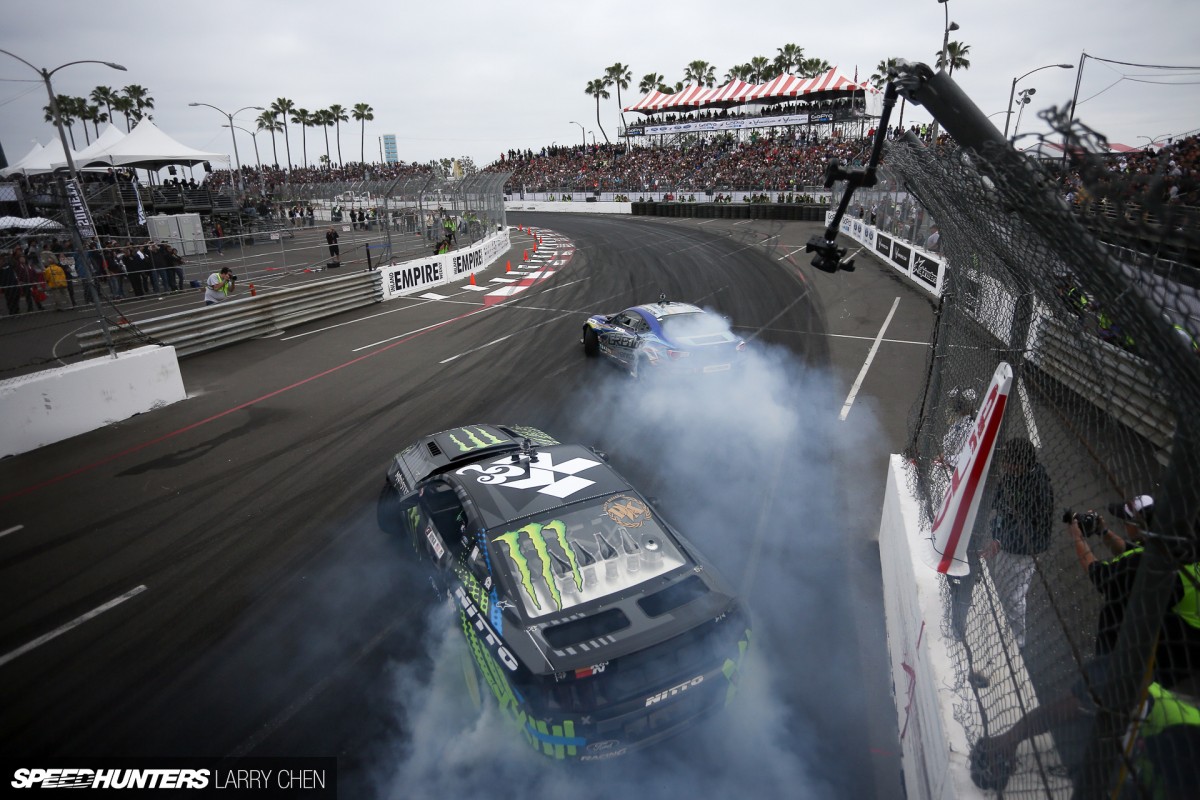 I'm not so sure what drifting would be like without Vaughn because he brings a sense of legitimacy to the young sport.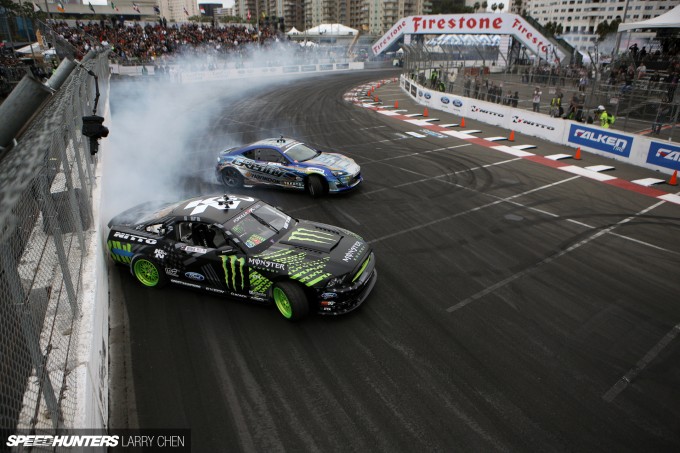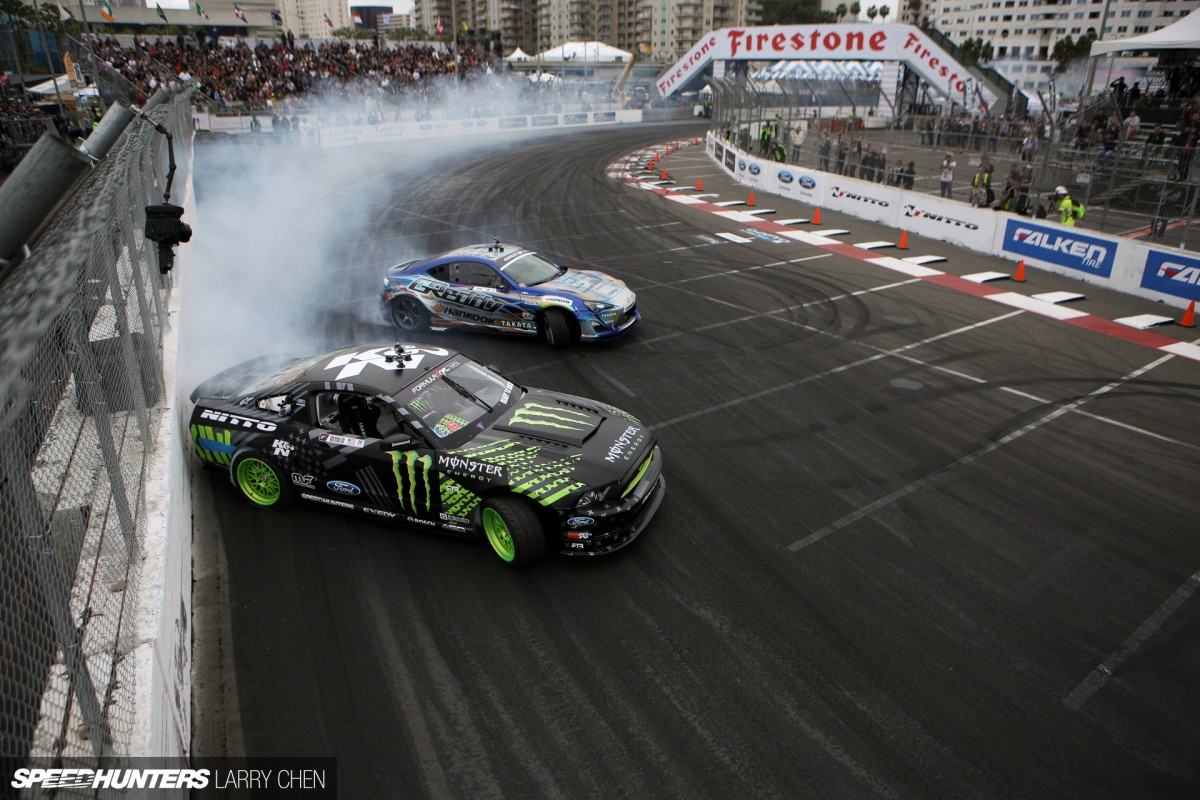 It's really hard to transcend into the mainstream, but he's done so with his ties with Monster and Ford.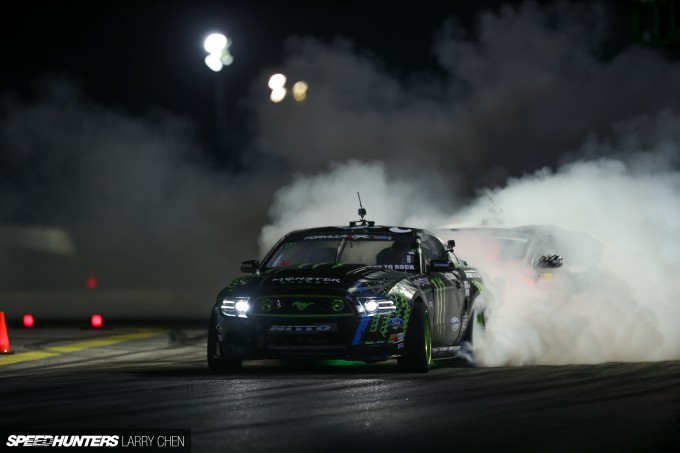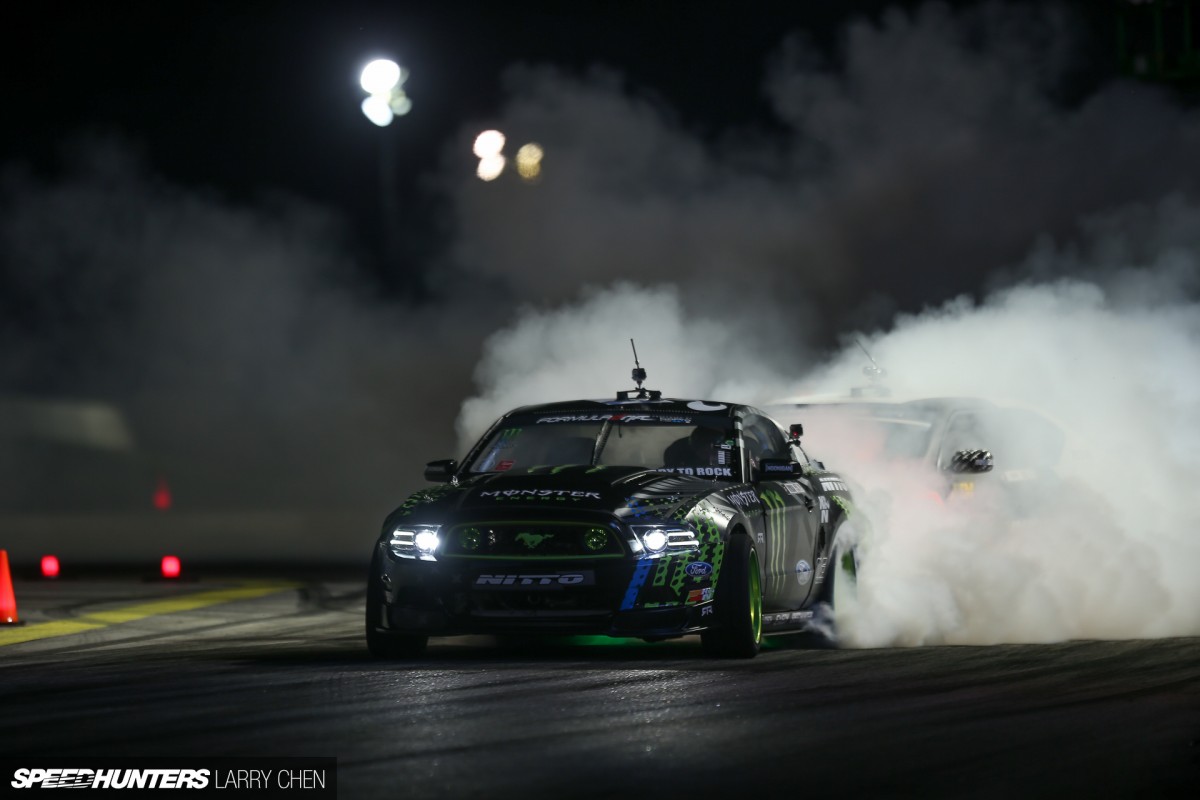 Which makes me wonder what his car will be next year. Will he have the 2015 Mustang as his steed of choice? Only time will tell.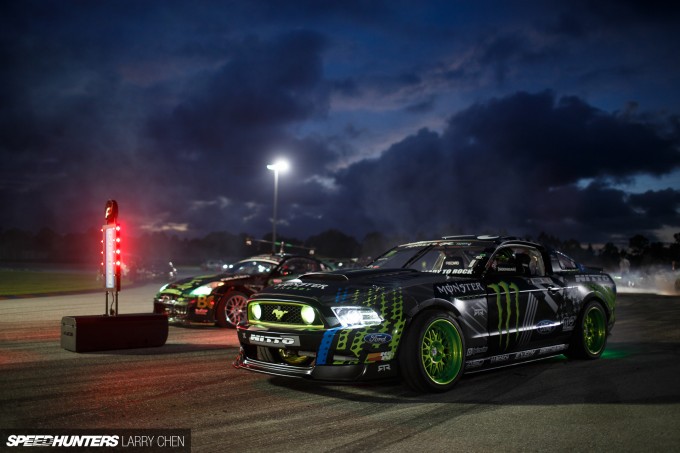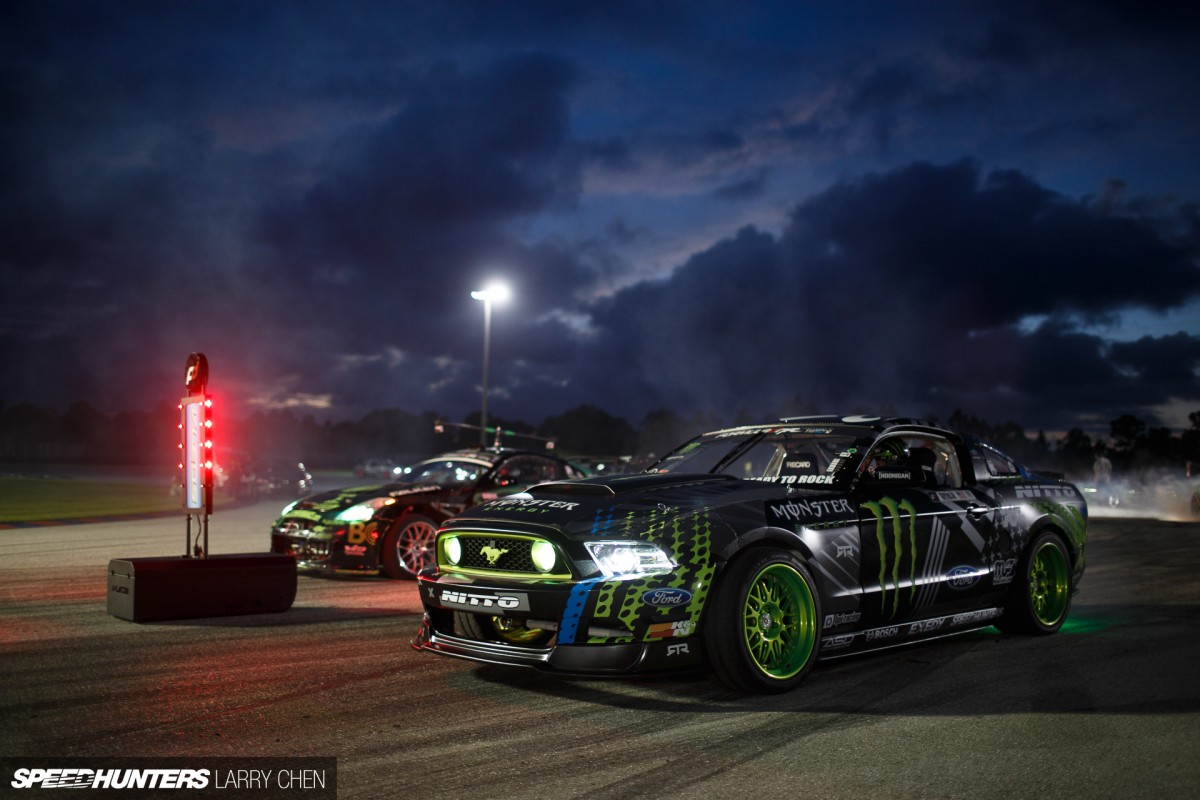 Most drift fans don't know that many of the teams and drivers have made a career out of drifting. Vaughn Gittin used to be a IT Systems Administrator. He worked on computer networks for a living.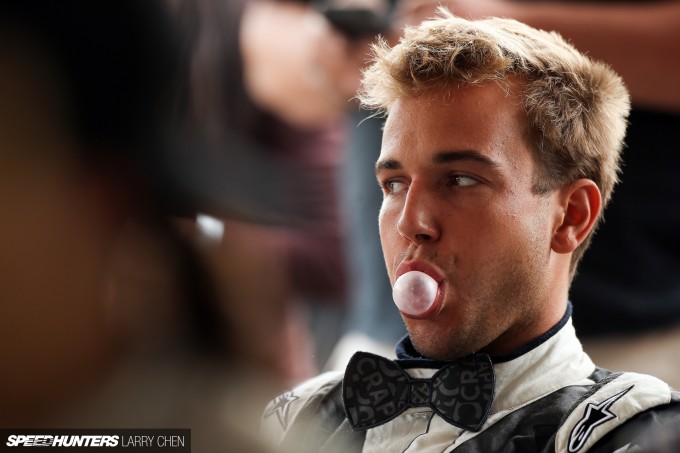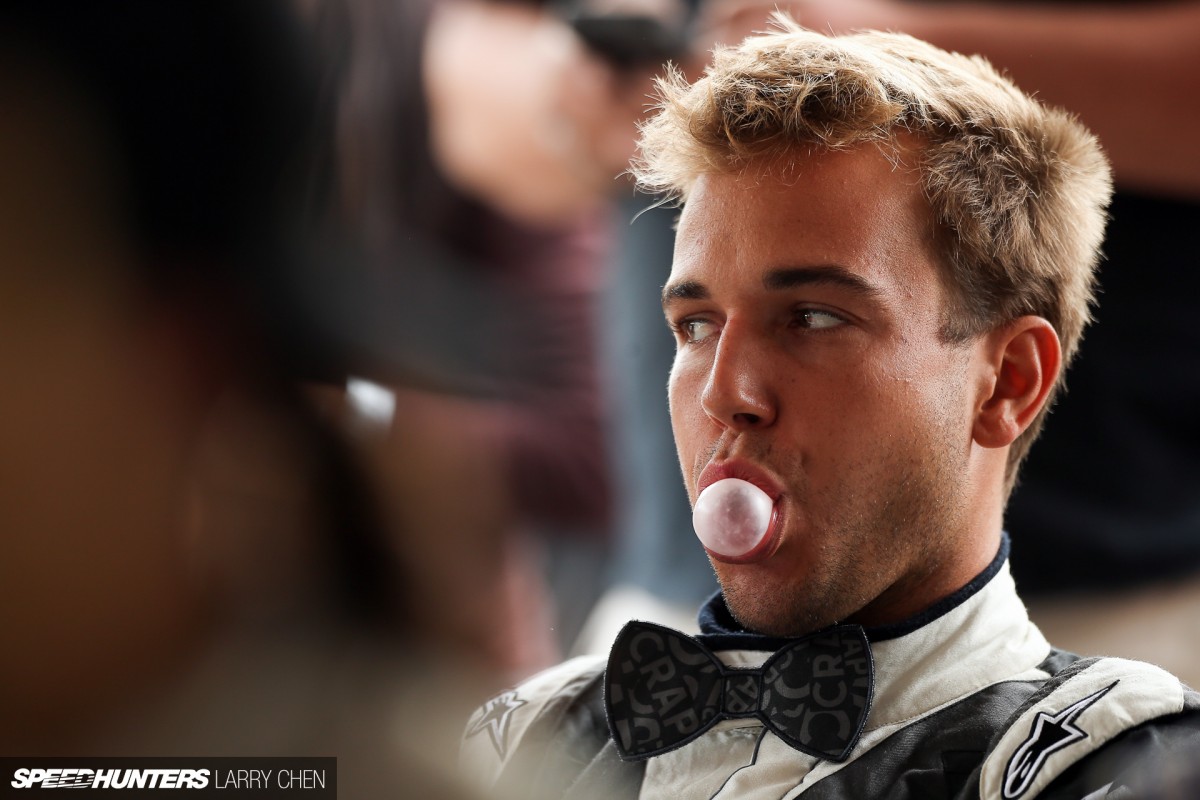 What would Matt Powers be doing if he was not getting sideways? He would probably be at the beach surfing.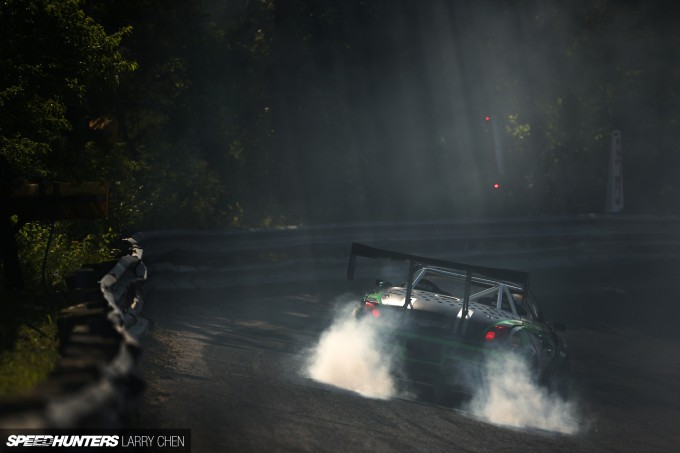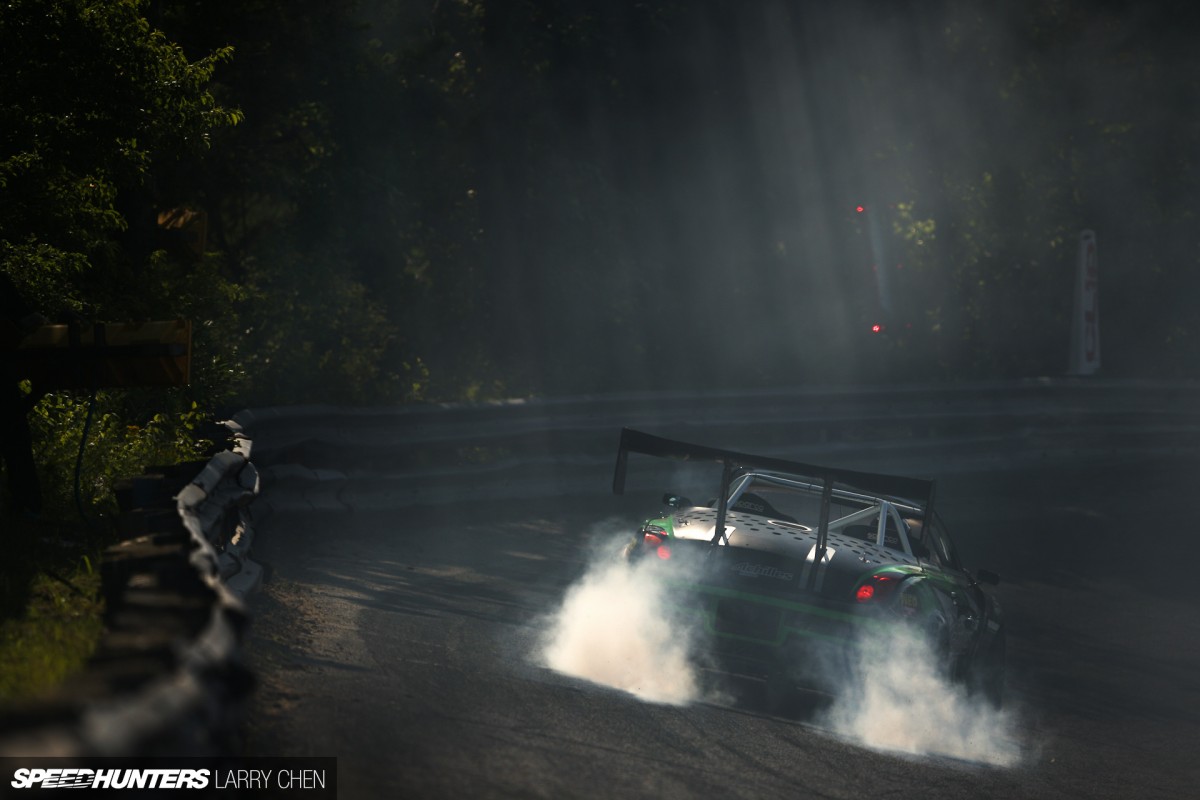 Daigo Saito is probably the most well-known career drifter. All he does is drift and he gets to do so all around the world.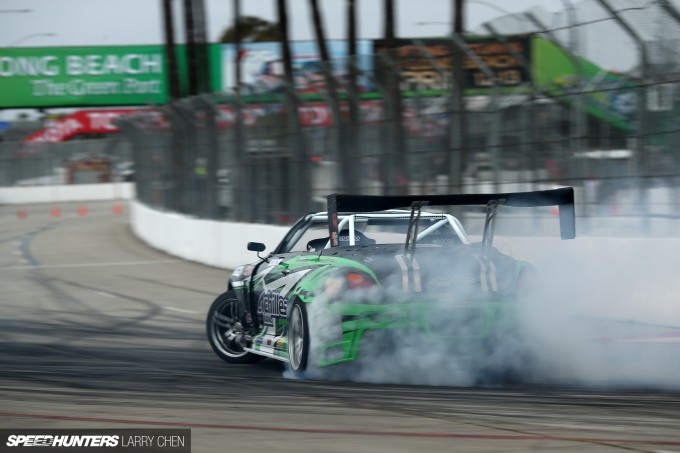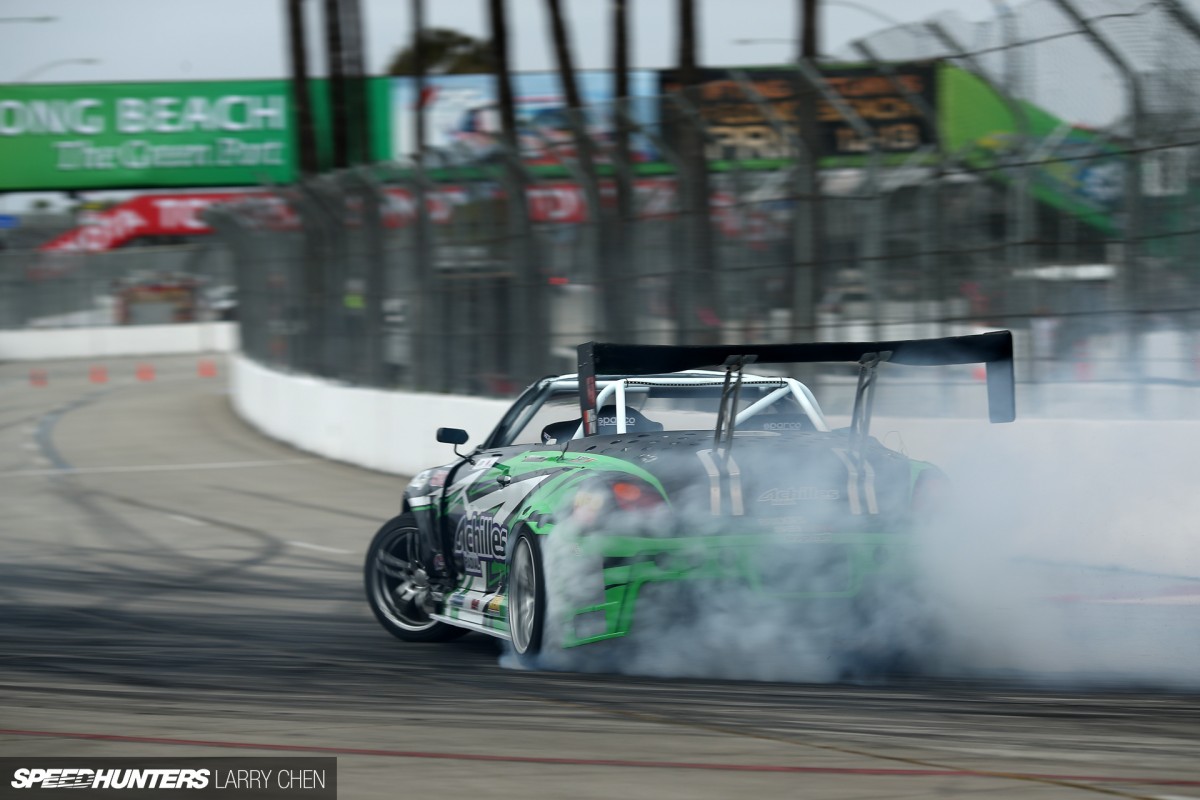 I don't think anyone in the world gets as much seat time as Daigo. I was sure that he was going to be in the race for the championship this year but mechanical issues limited him to a third place overall finish.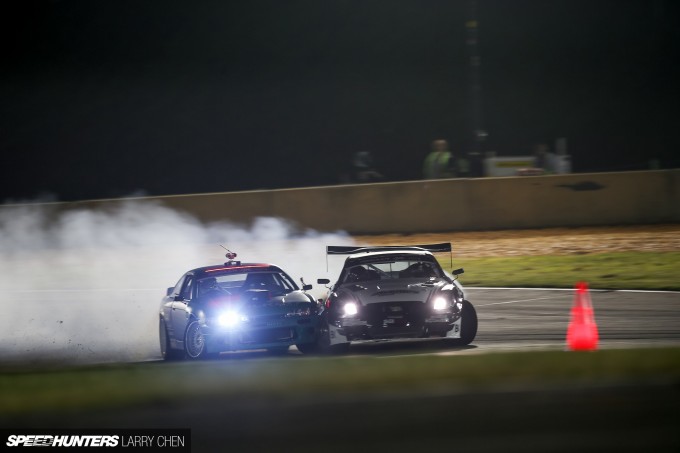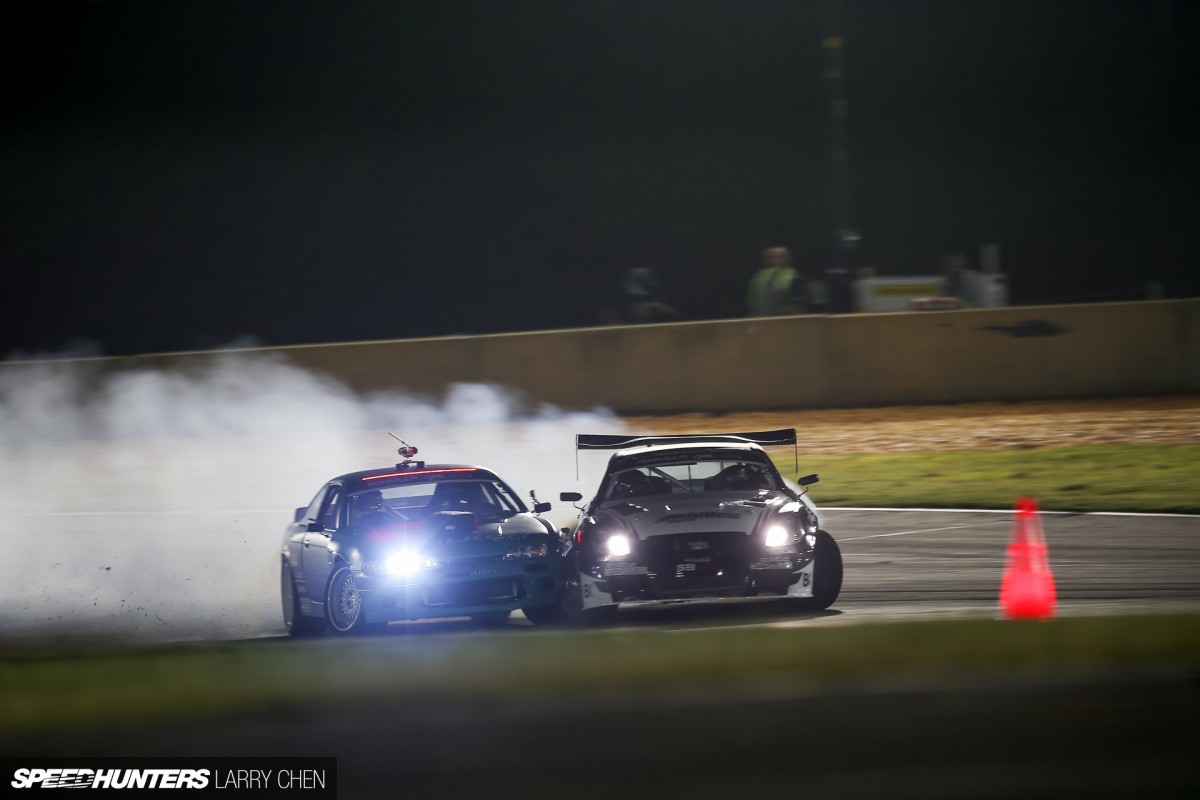 The way he was driving when his car was working properly leads me to believe that he will earn his second title soon, if not next year. For example, he literally drove through everyone at Irwindale. It was as if nothing could stop him.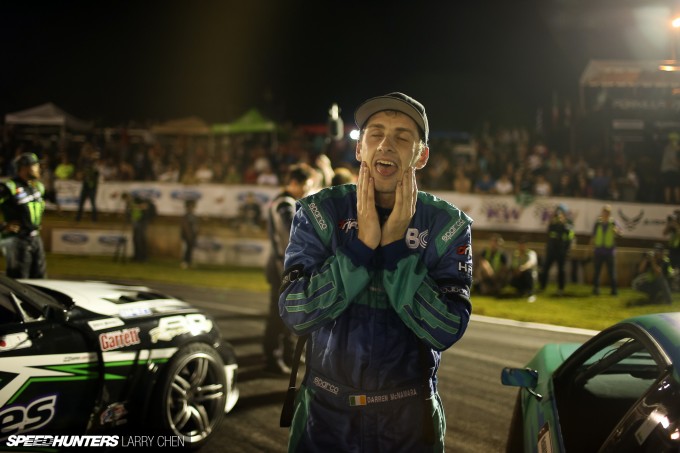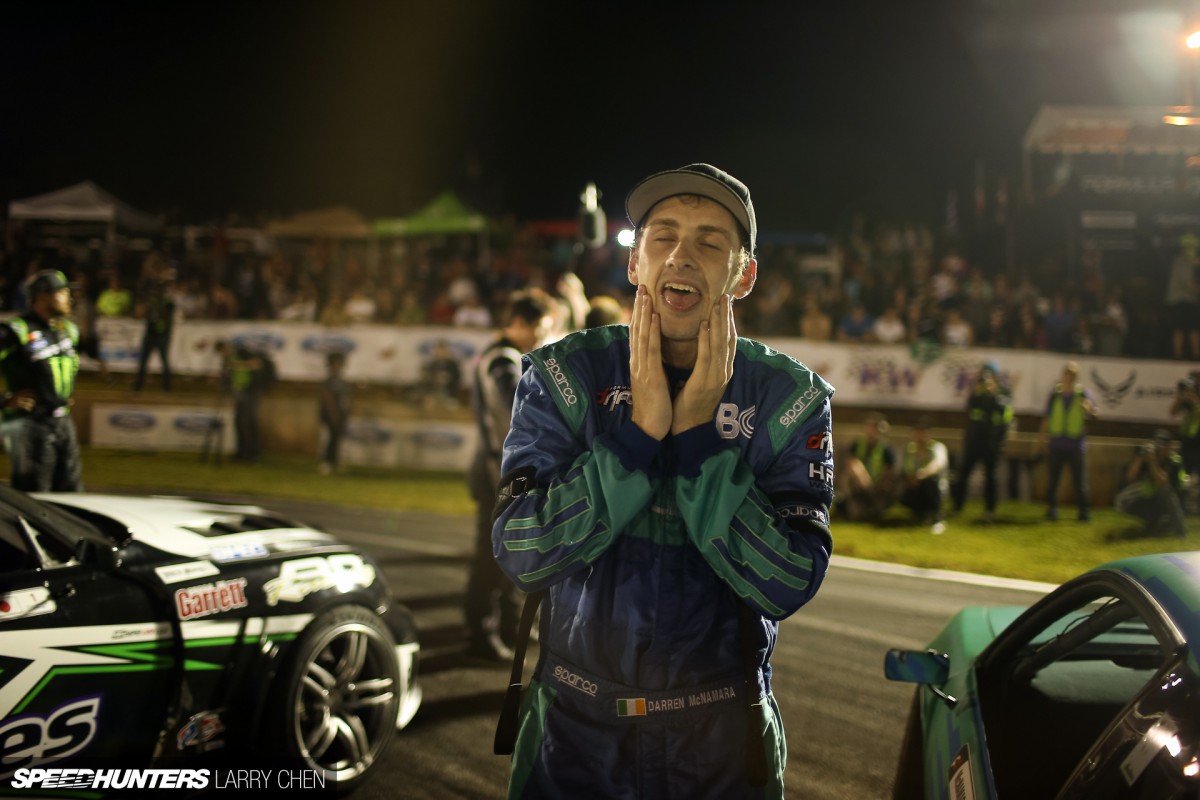 Darren McNamara nearly got a win this year going against Daigo, but he said that he just could not see through the smoke as he was following Daigo, therefore punting him off track.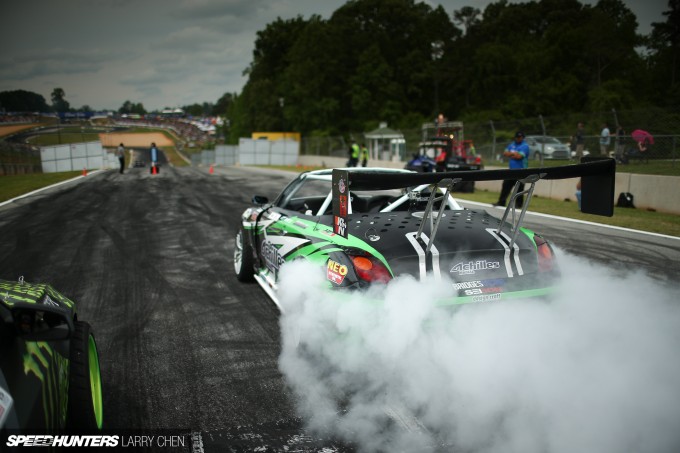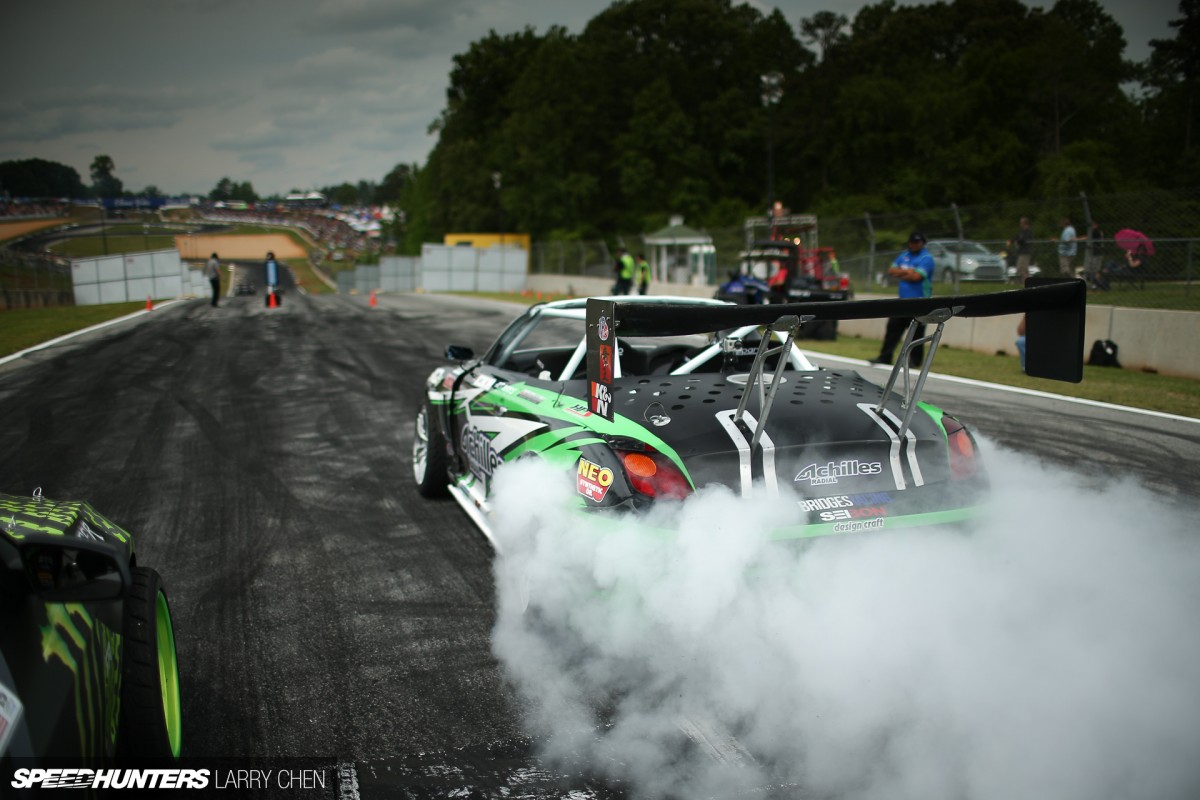 Either way I'd like to see the next Daigo Saito or Darren McNamara come from their prospective countries to compete in Formula Drift. After all, where do you go if you're already a champion of your home country?
Shoe-string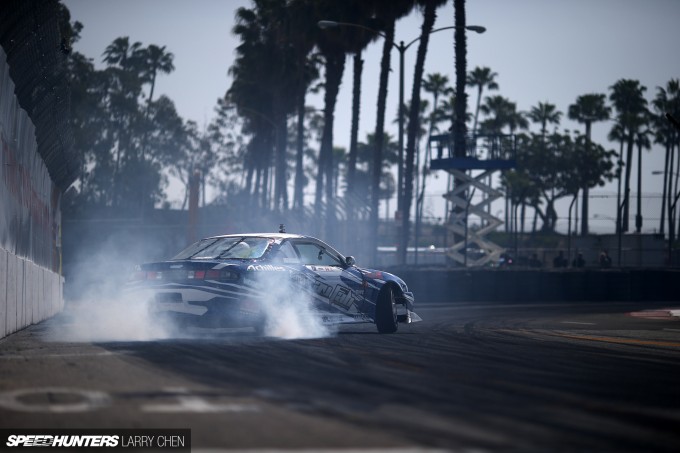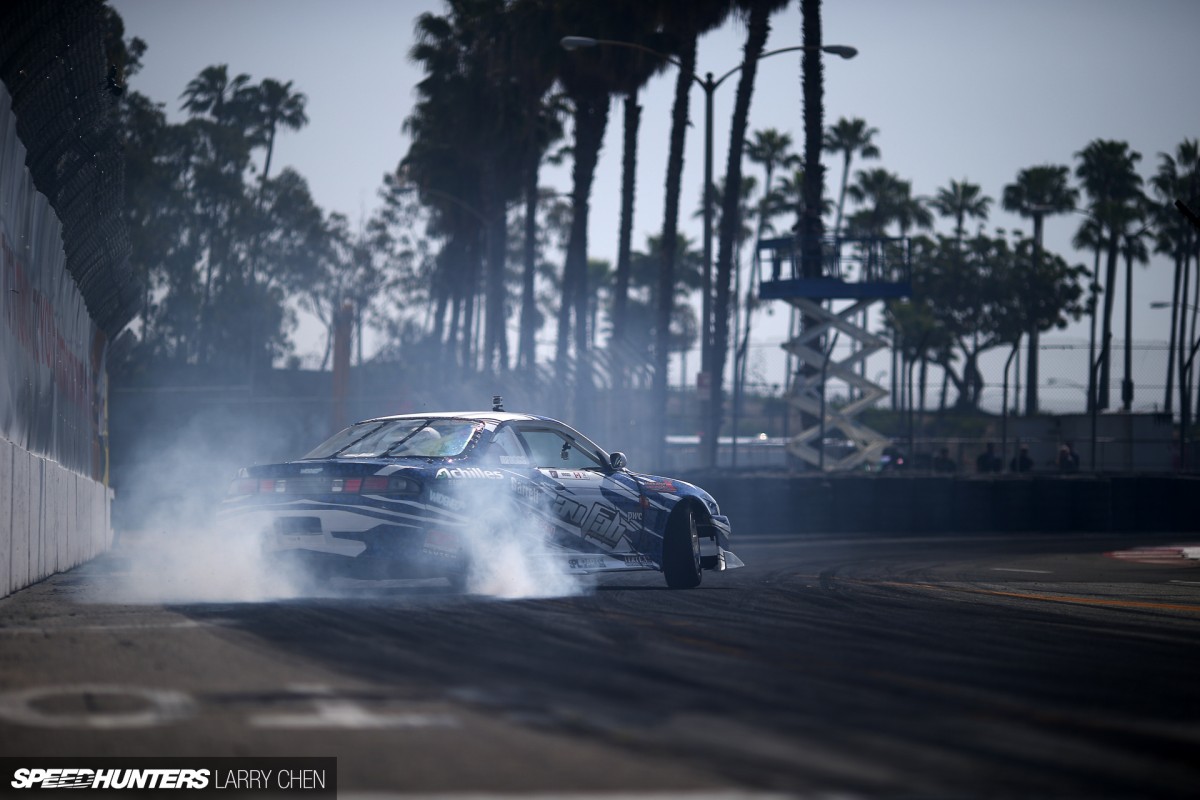 Formula Drift just recently announced that they are planning on creating a global championship in 2015. I think that's great and you guys know that I'll be on the front lines bringing you the best coverage possible.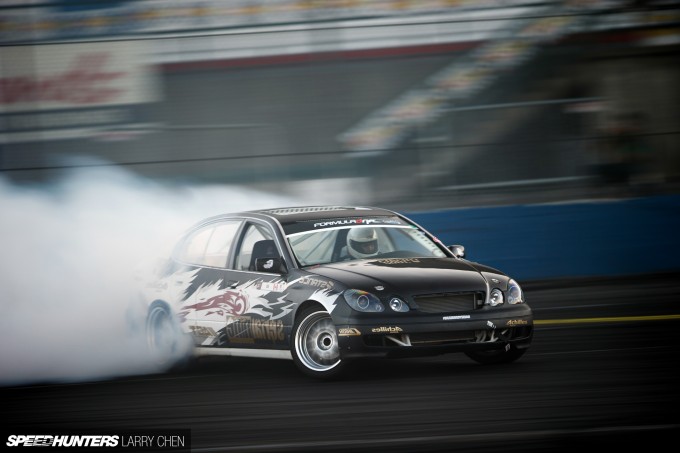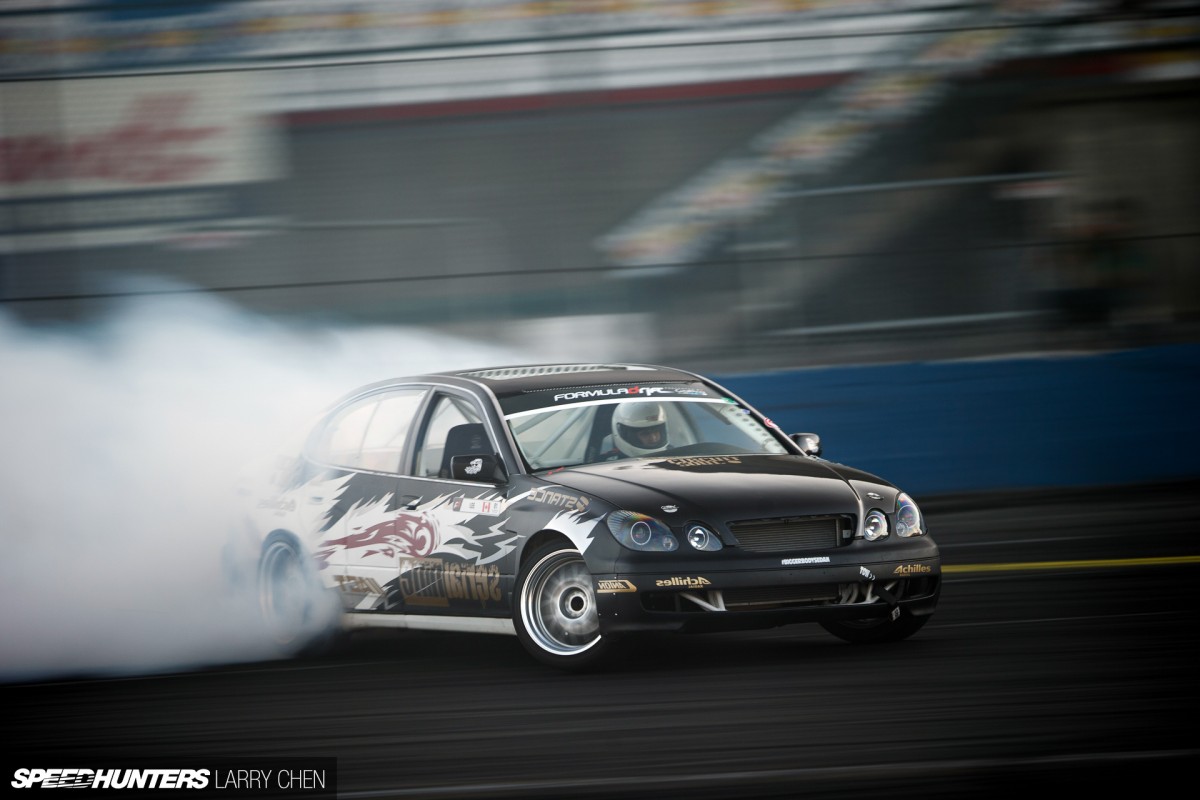 My only concern is how the rookies and privateers will fair. I guess it's up to them to develop their skill and acquire sponsors on the North American side to make the leap.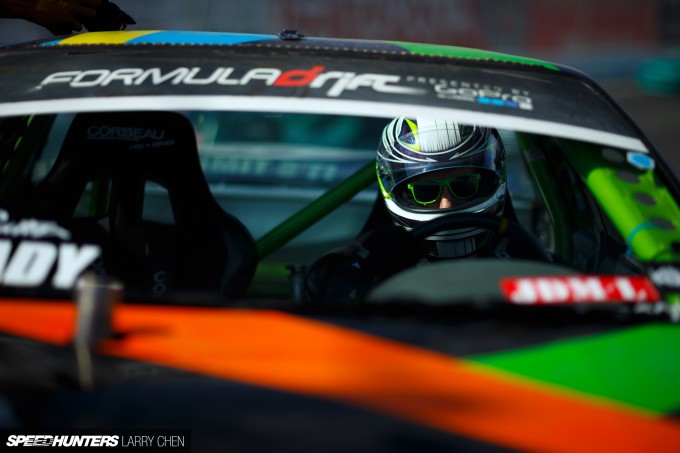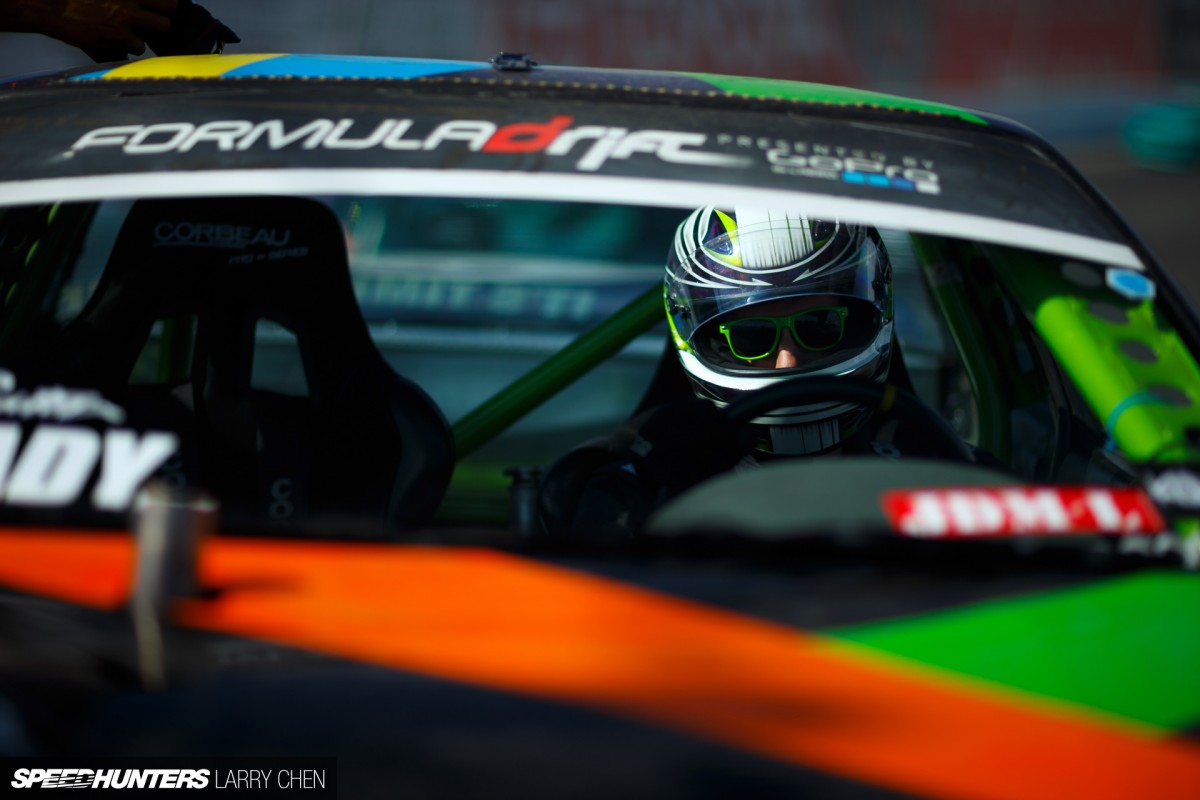 Although yeah by year, the gap between rookies and the veterans is increasing skill-wise, not to mention the amount of funds that's needed to run the series. It's hard enough for them just to travel to seven stops within North America.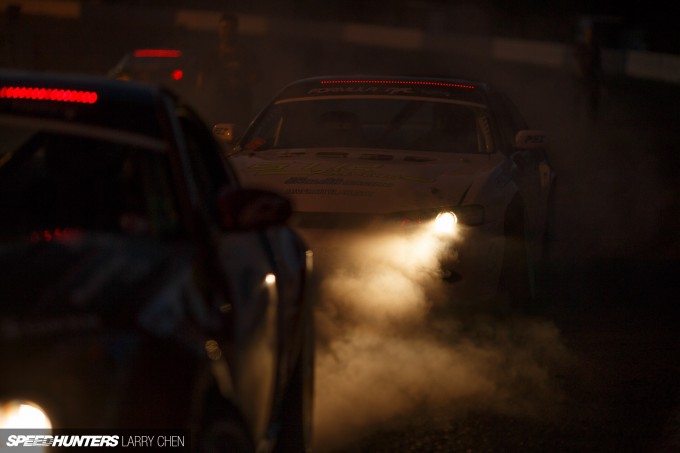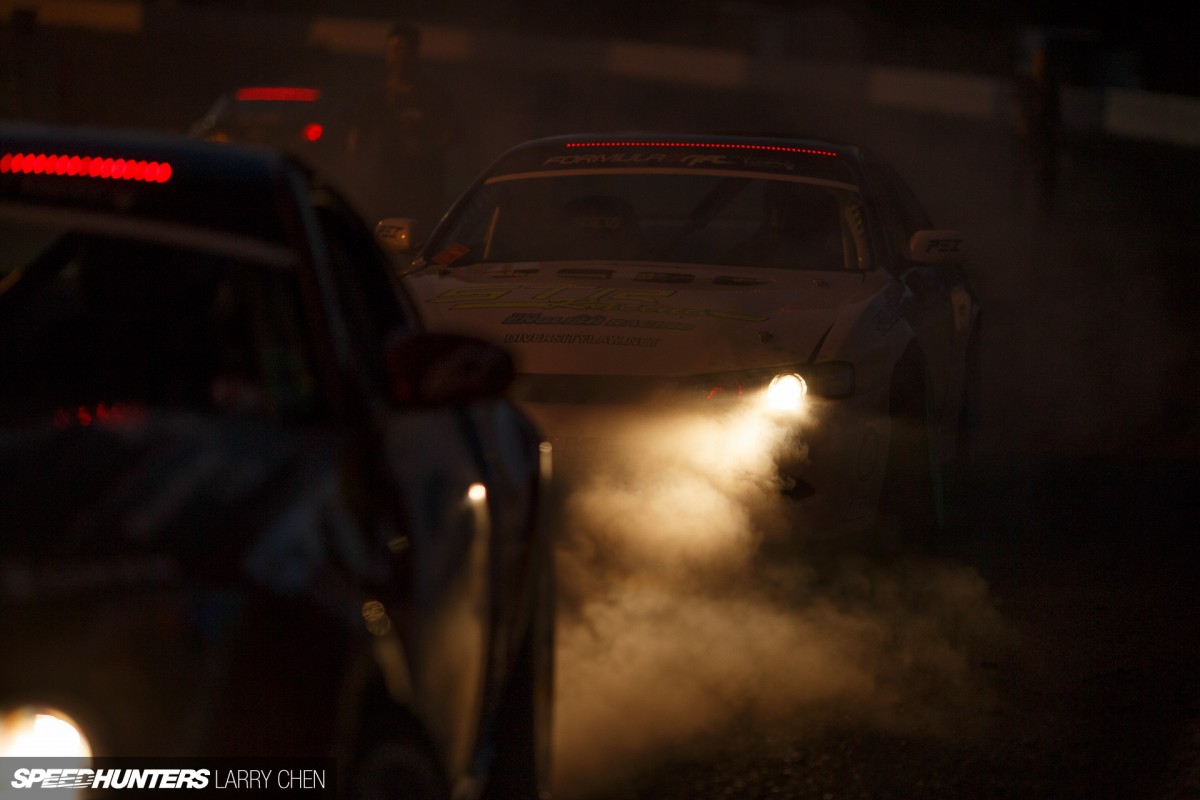 It's very hard for them to acquire new big name sponsors if they don't show results right away. Not only do they have to be great at driving, but they also have to know how to wheel and deal.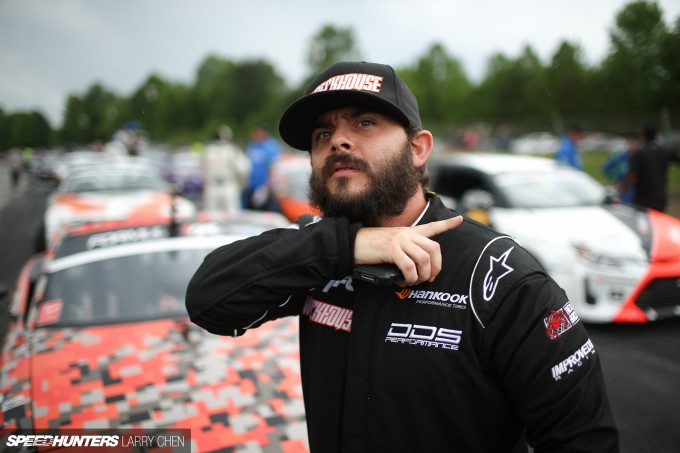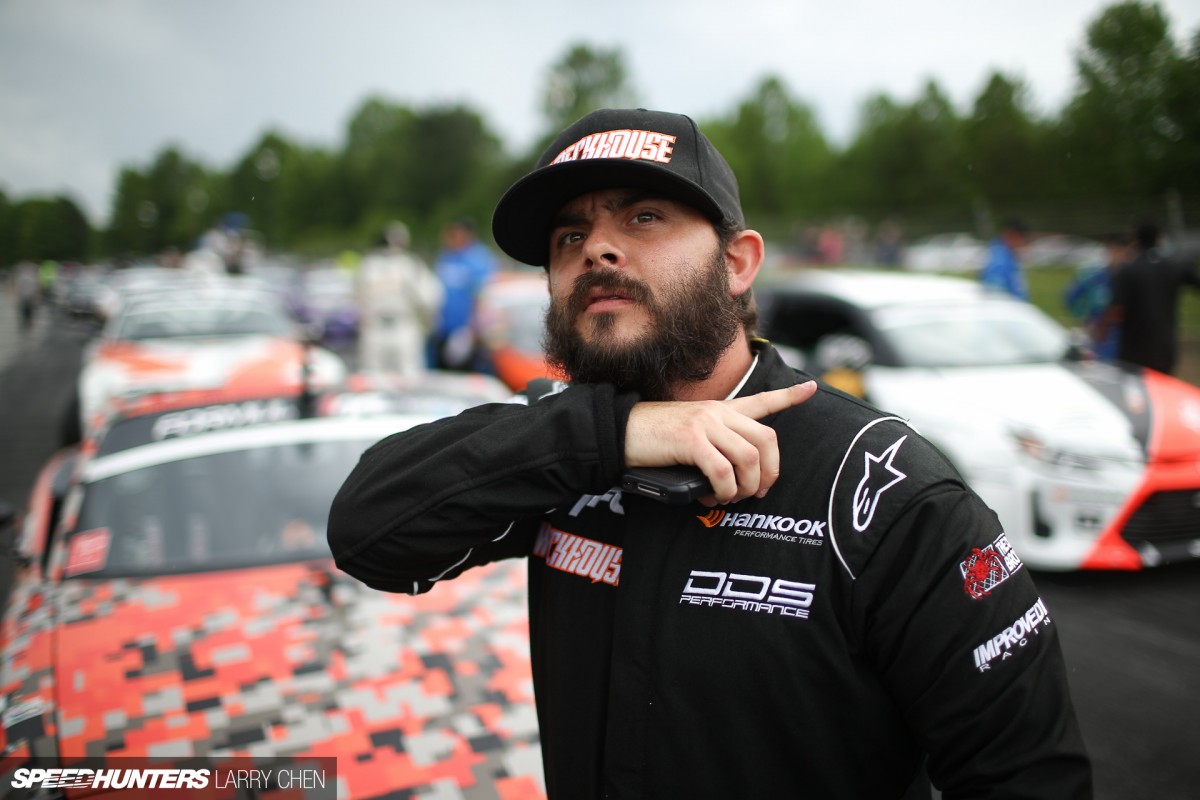 Then again you could always go the Danny George route and go with a crowd-funded program. Who wouldn't want to give this man money?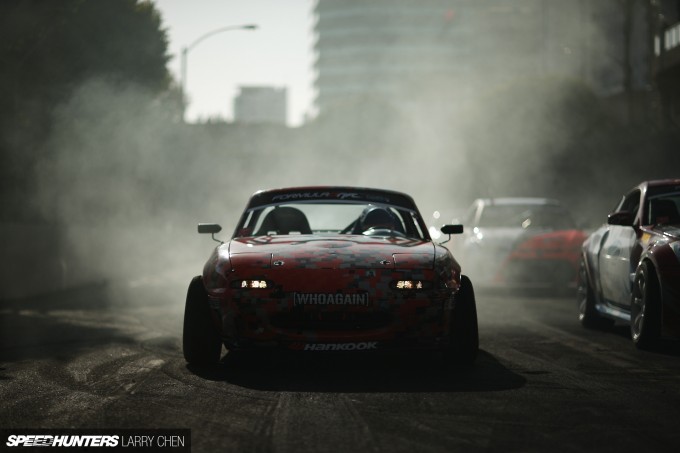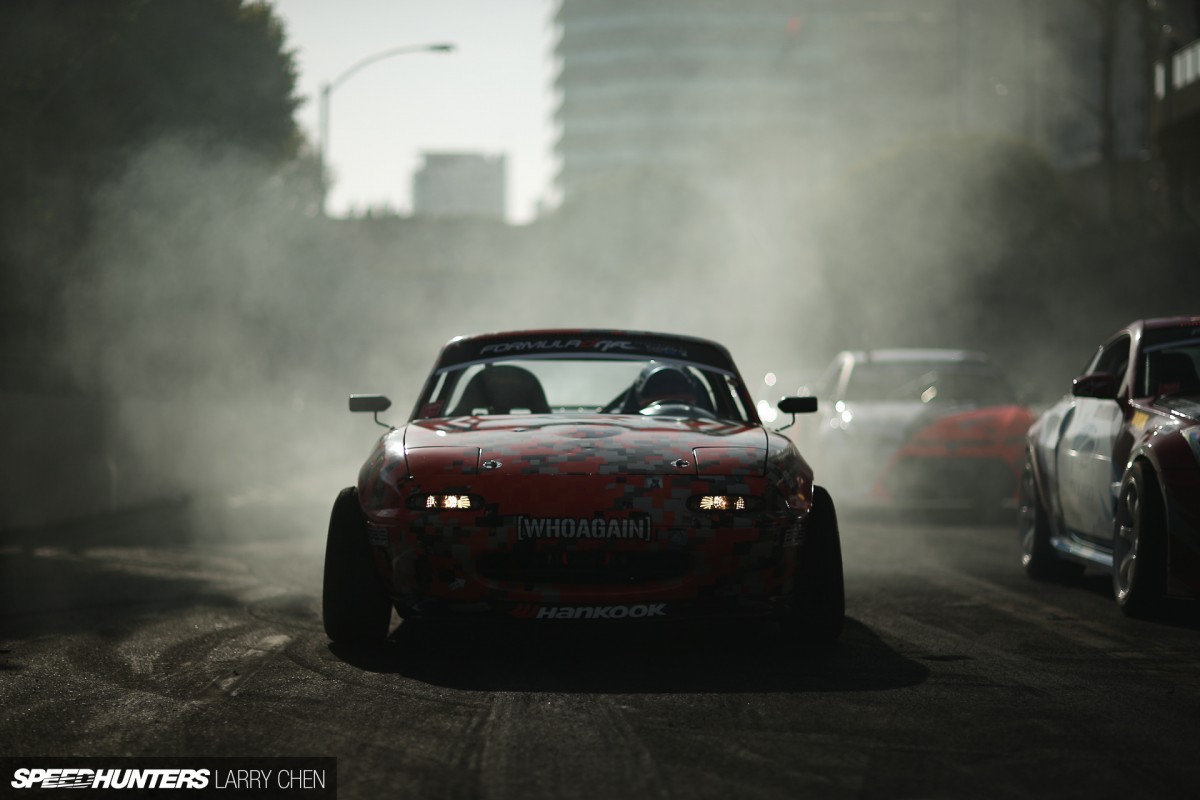 Of course, that means you need to build good rapport with your fans so they will want to sponsor you in the first place. That and you need to have an awesome beard.
Hammer time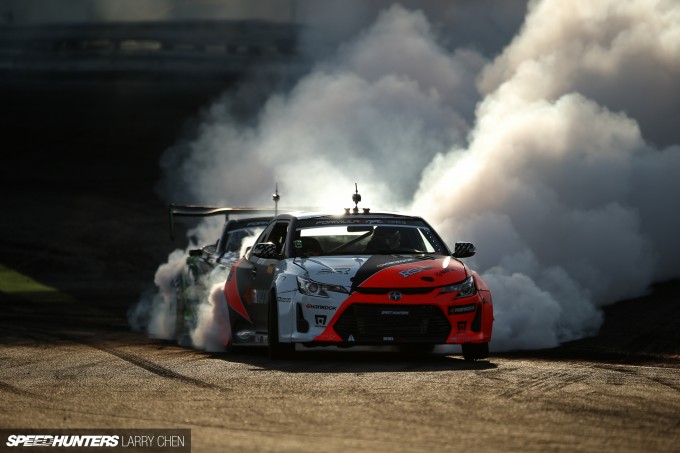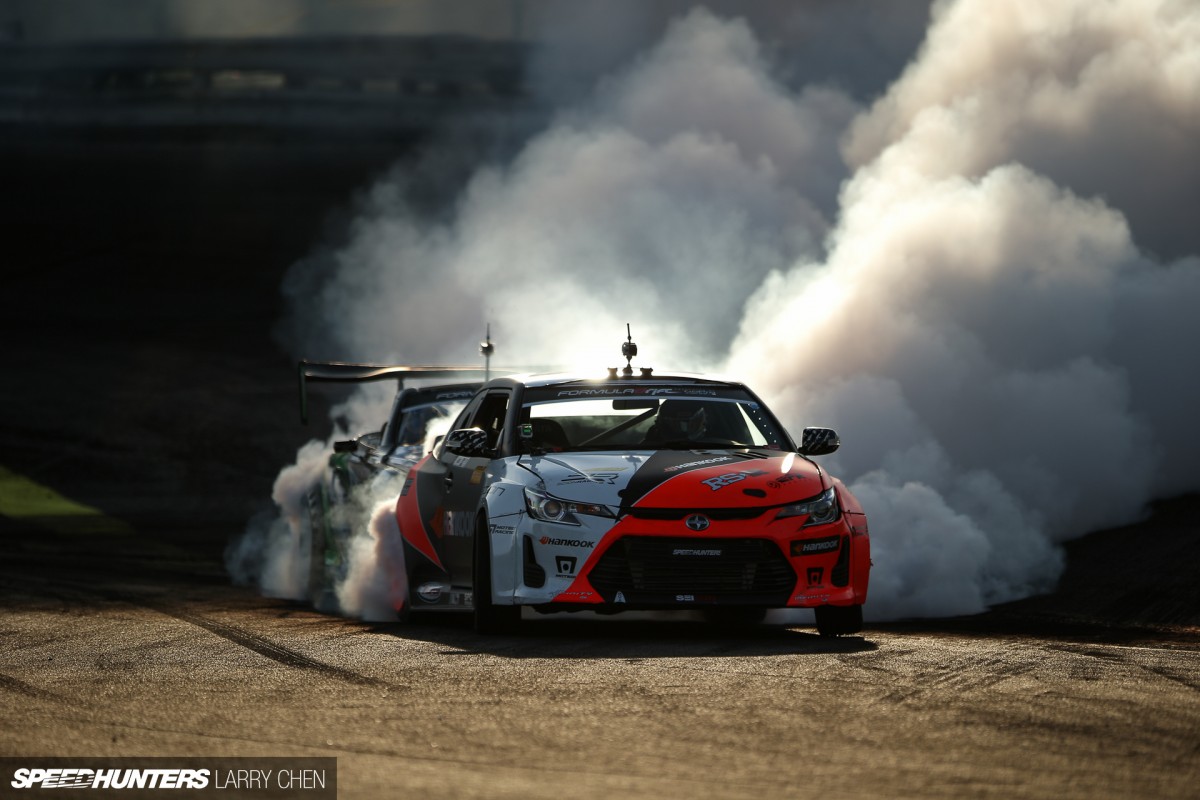 Daigo Saito may be the most well-known international drifter, but without a doubt, Fredric Aasbø is the face of drifting worldwide.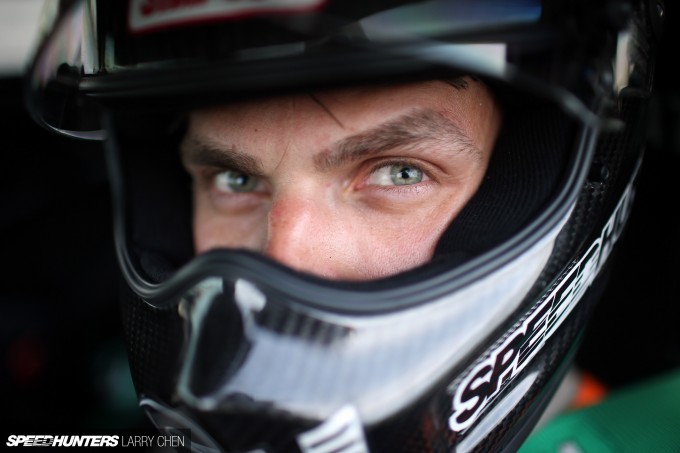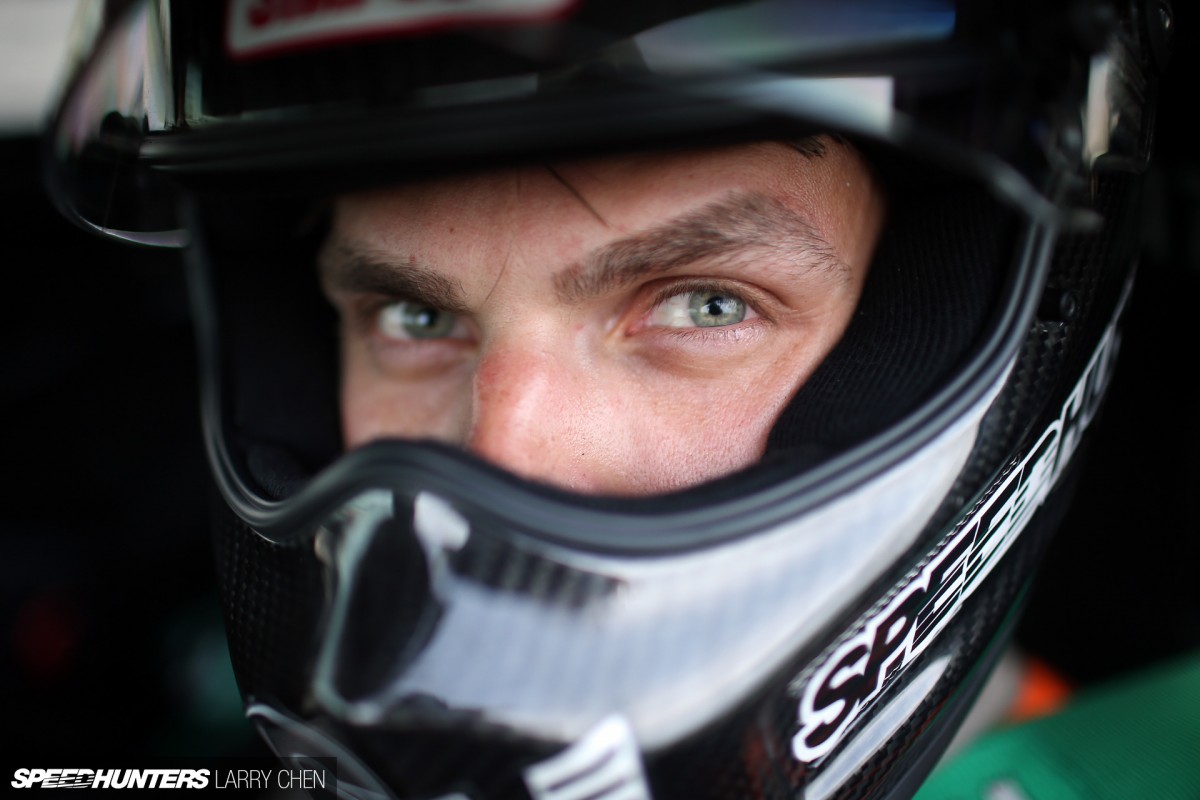 This guy is even hosting a television show about all things car culture. They started filming at Formula Drift Irwindale this year.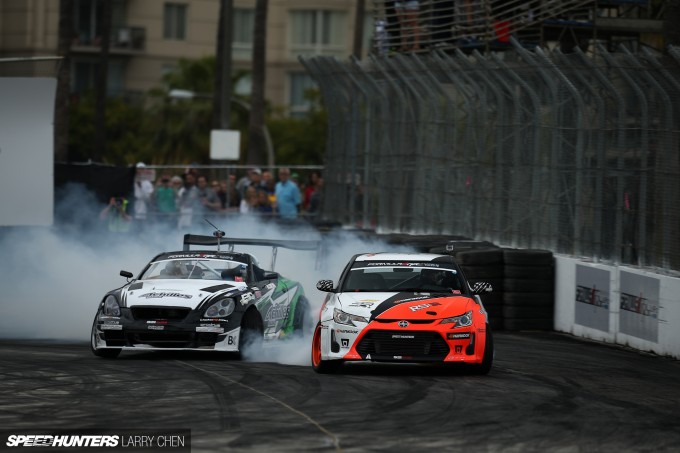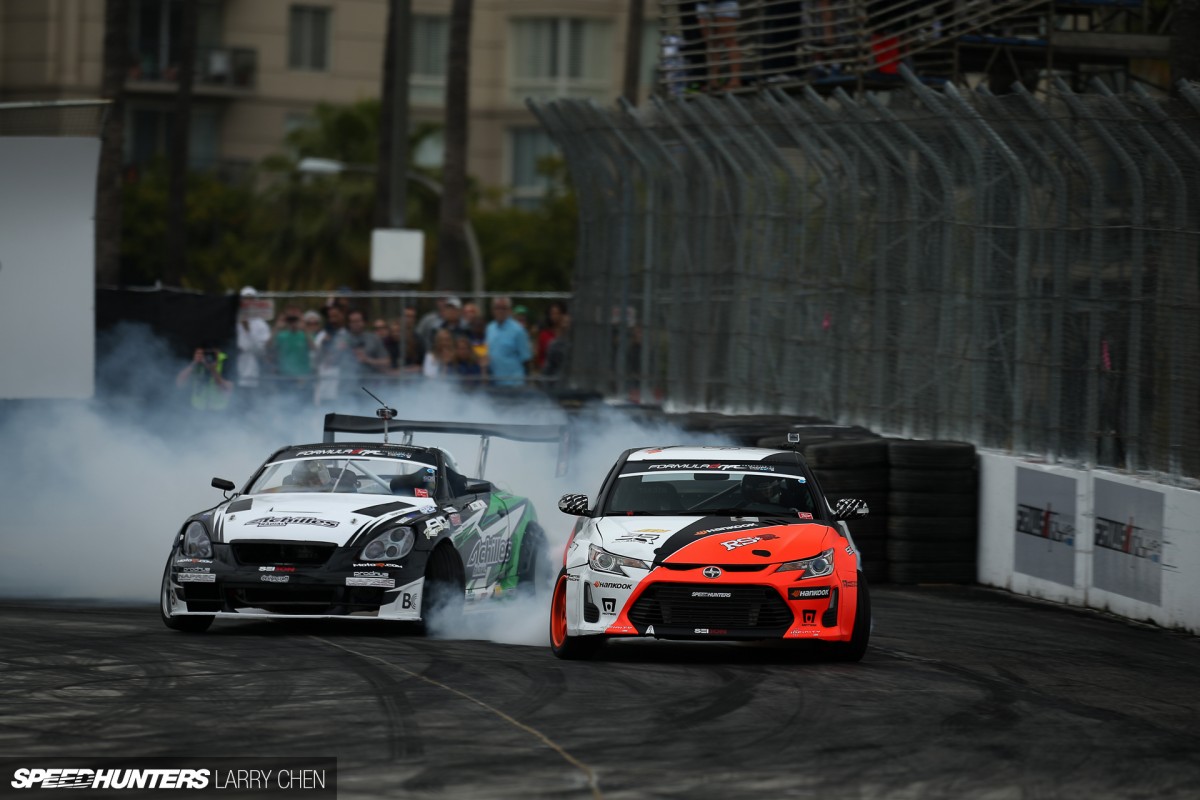 As a driver, Fredric has grown so much since he nabbed that Rookie of the Year title back in 2010.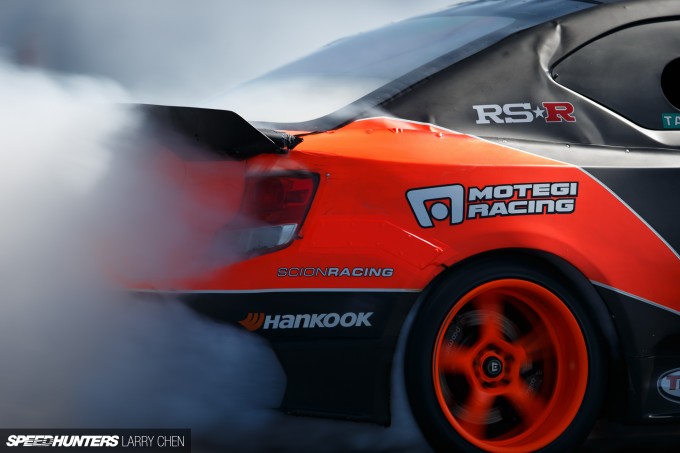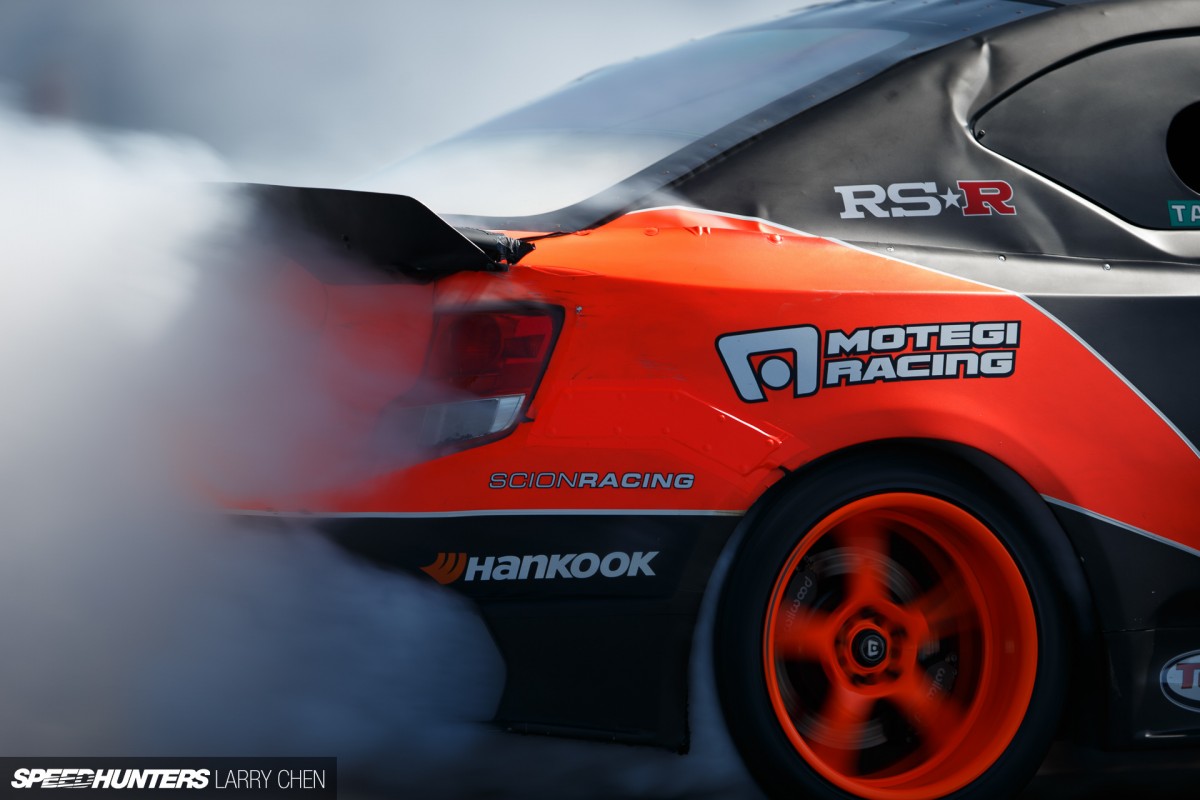 But surprisingly, Fredric has yet to win an event. He was very close to finishing third overall this year but Daigo Saito snaked it from under him in the last moment.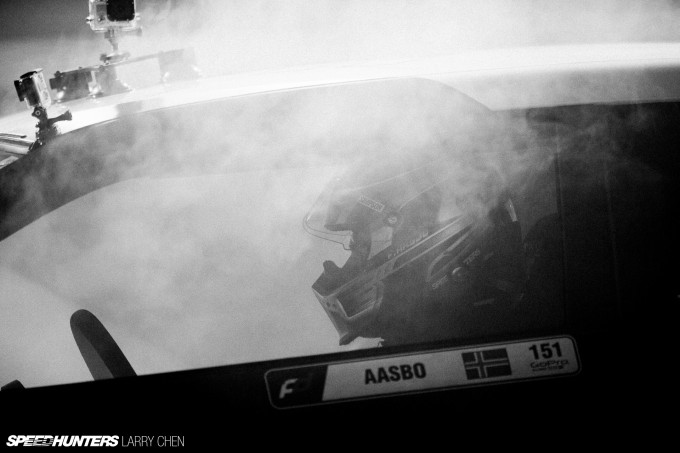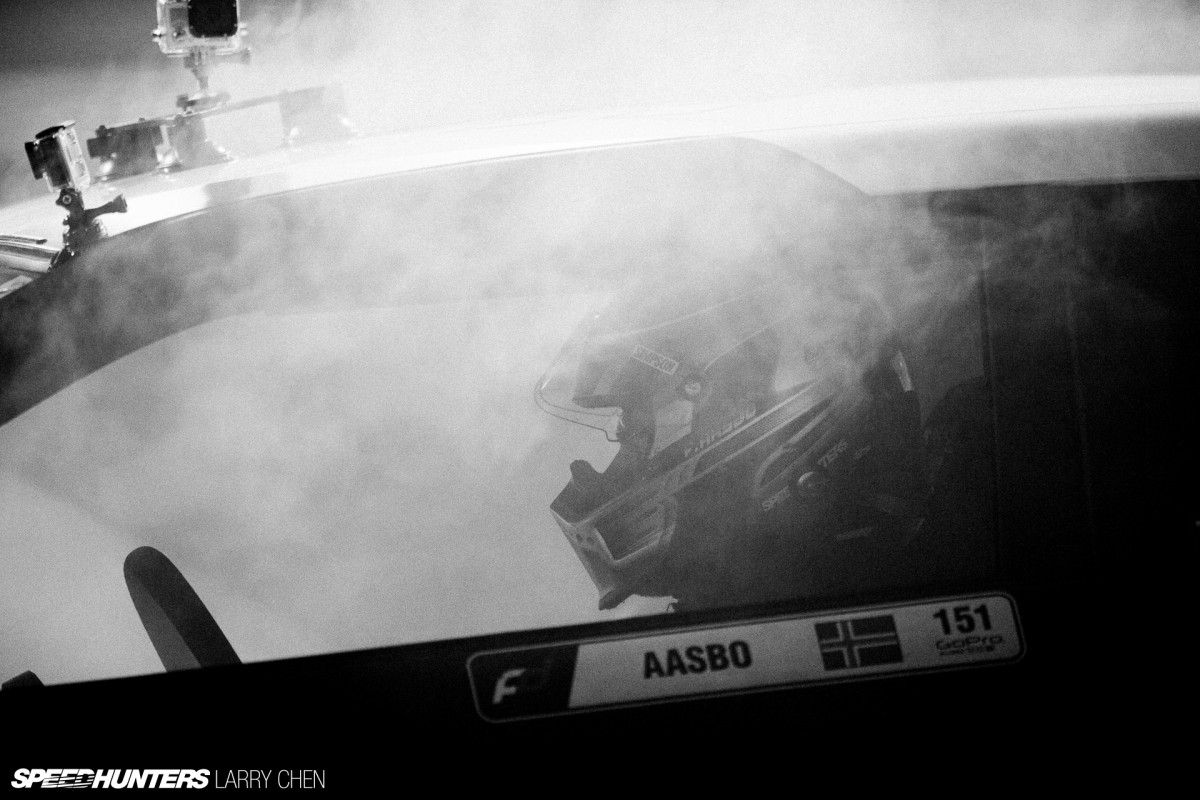 I think Fredric will be the wild card for next year's championship, but then again there will be a few other contenders stepping up their game.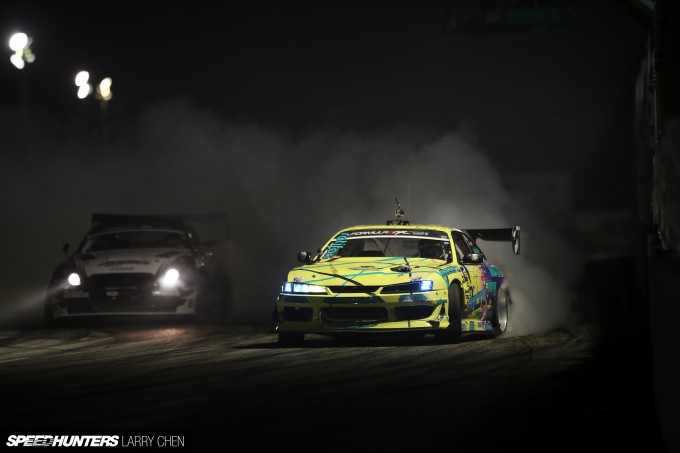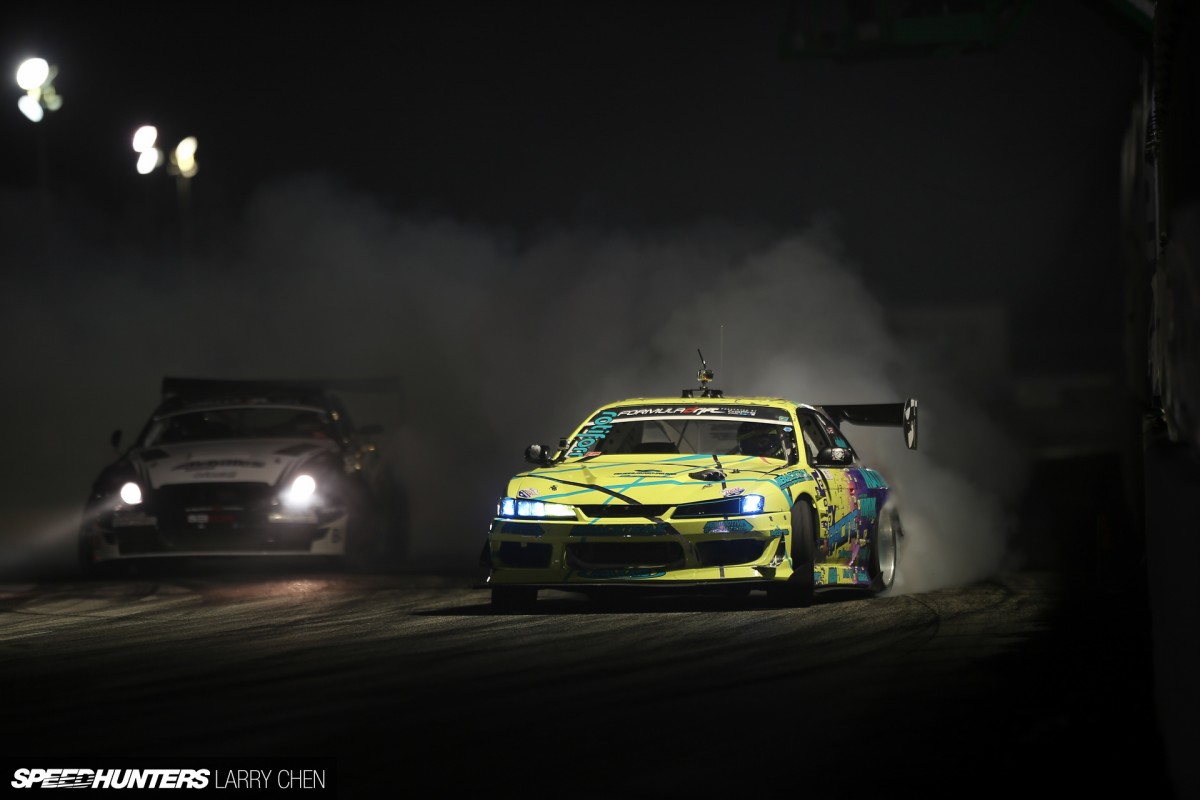 One of them being Northern California native Matt Field. He is currently building Charles Ng's new G37 for his return to Formula Drift, but I know he's also working on his own car for 2014.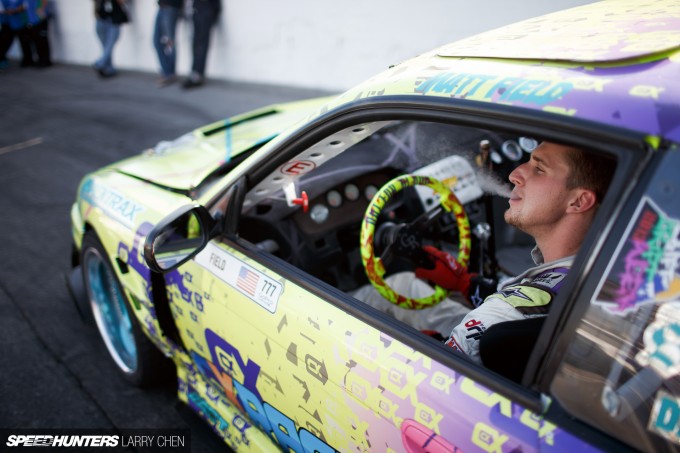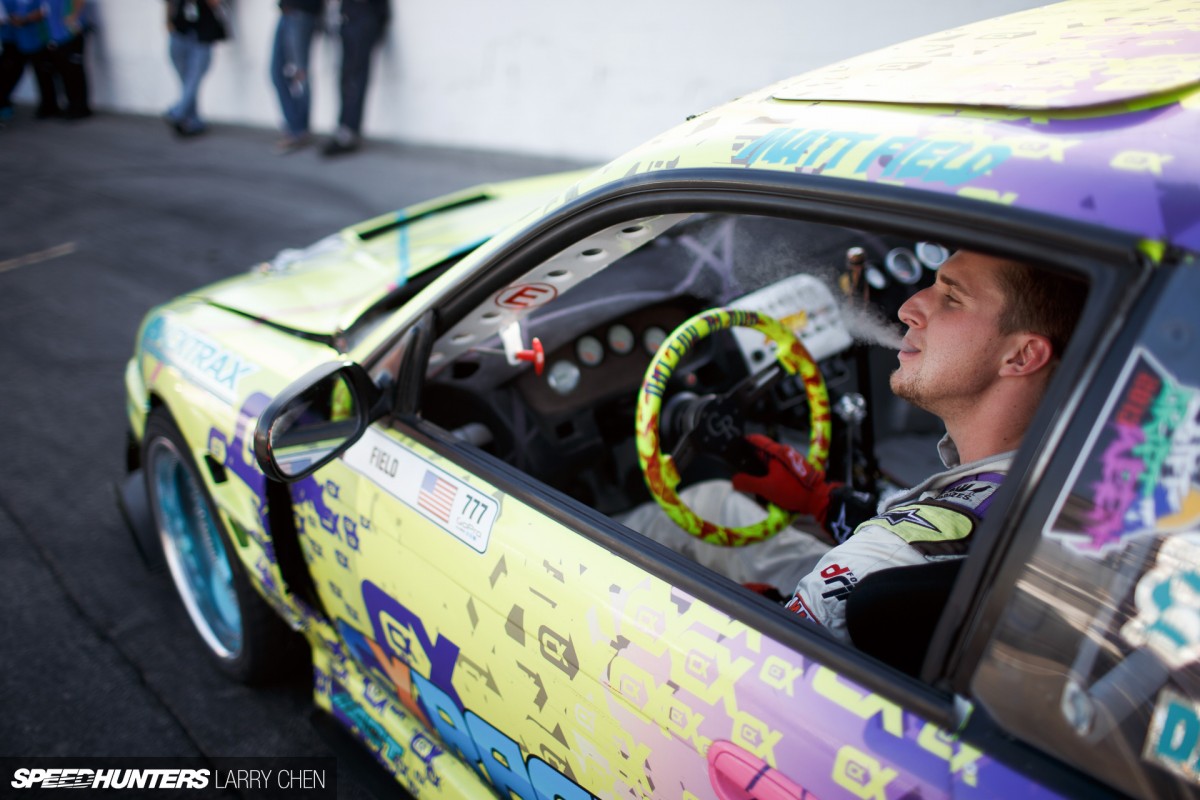 Matt is also one of those drivers who has seriously grown over the years; I've watched him go from Pro-am to Formula Drift podium in a matter of years.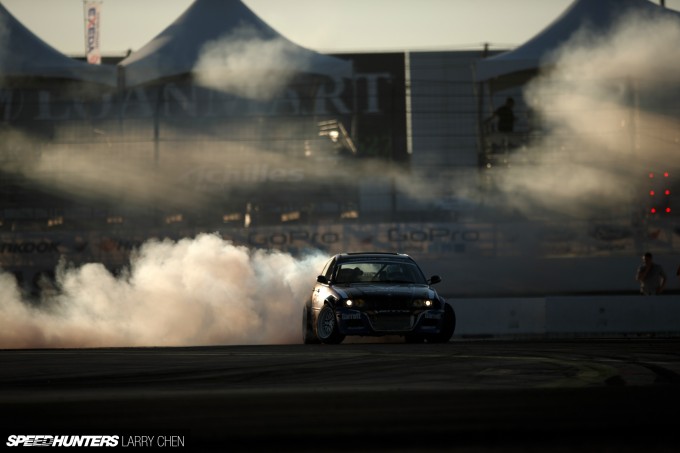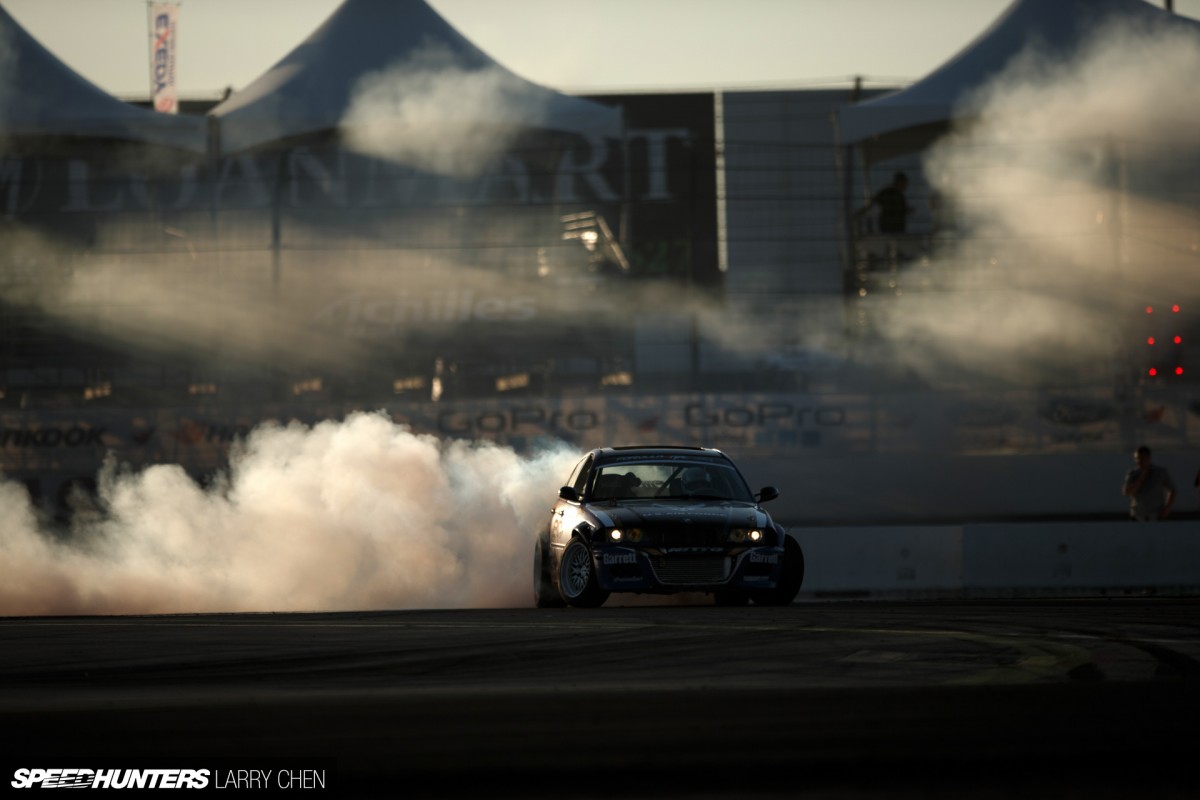 As for wild cards, you can't discount Chelsea Denofa and his crazy initiations and over wall-scraping abilities.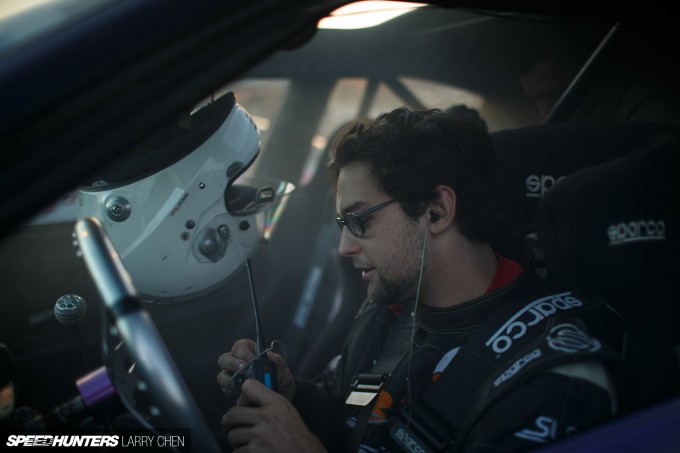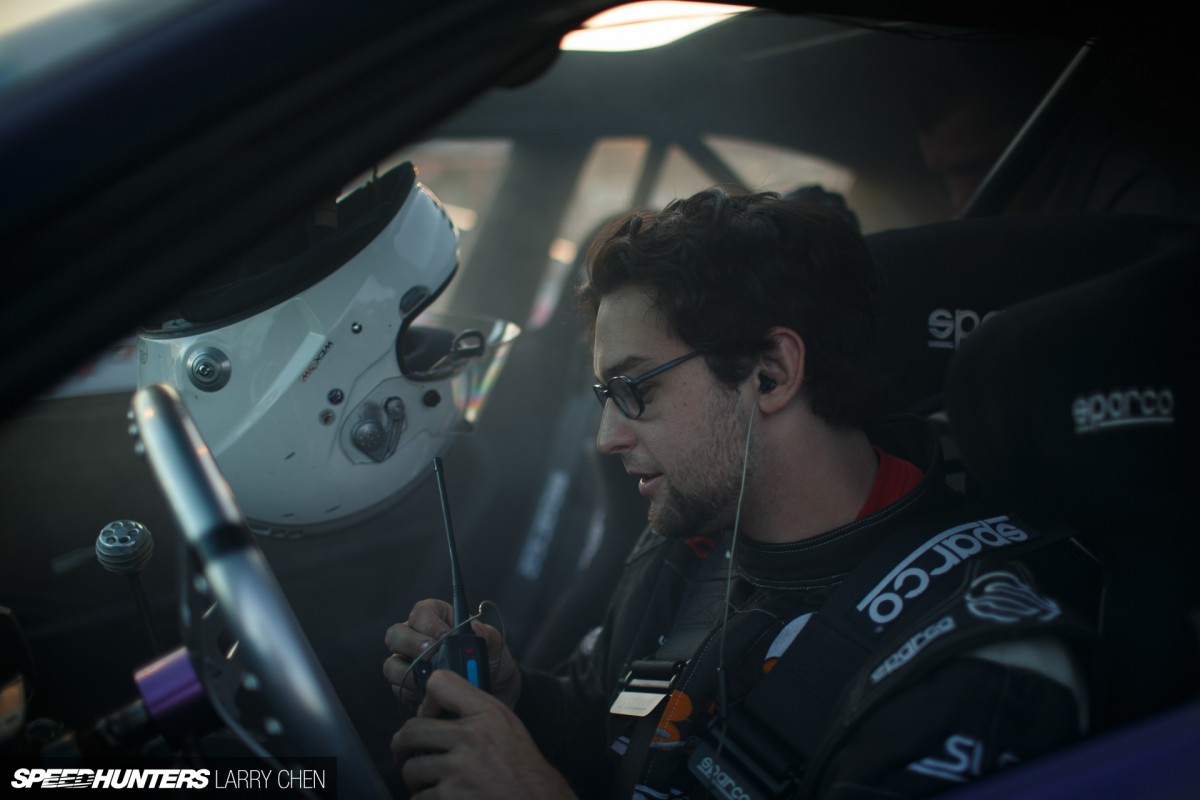 If he can just be a smidgen more consistent then I have a feeling we'll be seeing him on the podium early next year.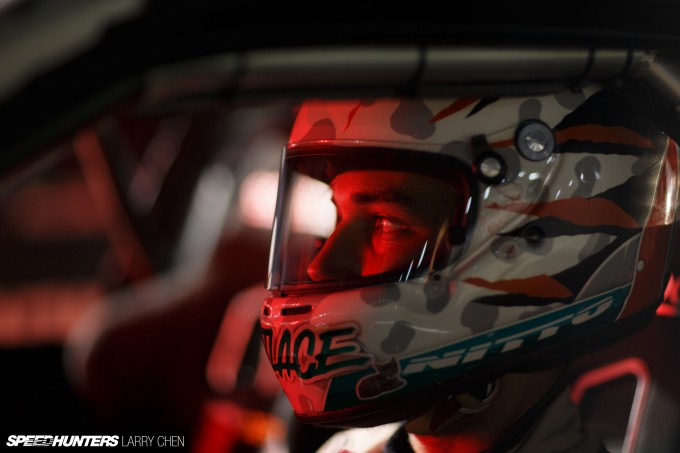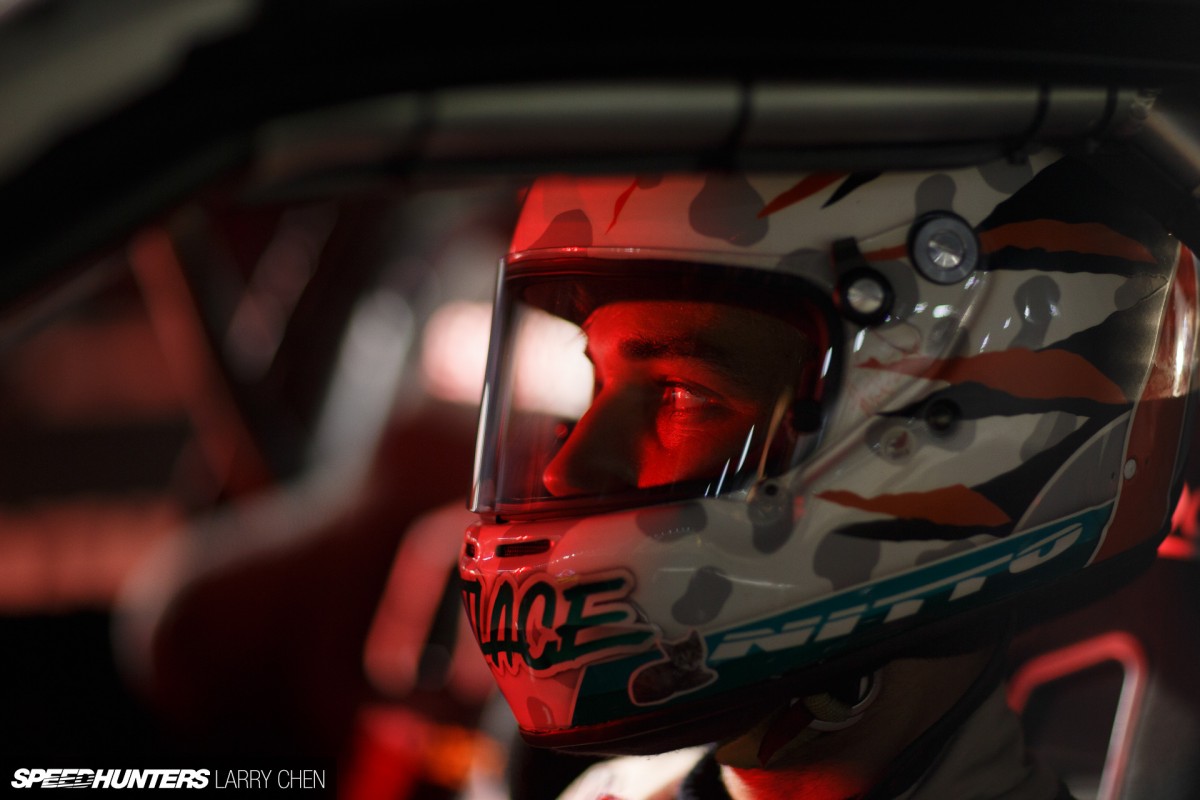 Matt Powers has always been a threat, and with two podiums under his belt he's hungry for his first win. 2014 should be a good year for the last of the S-Chassis drivers.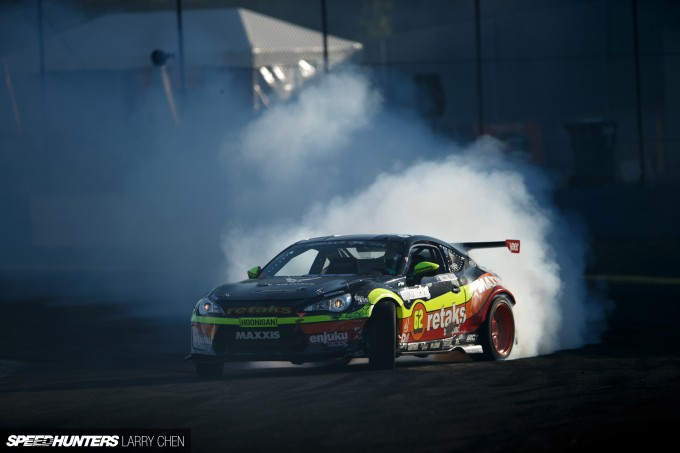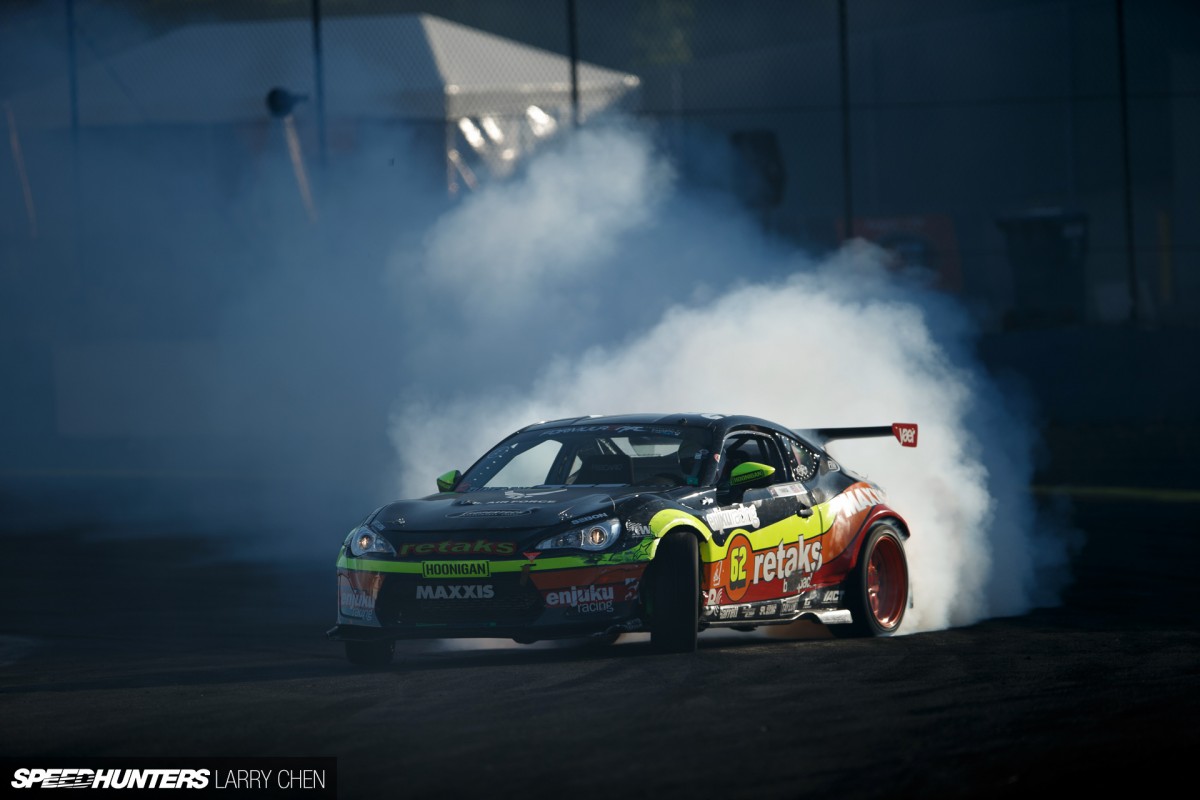 Ryan Tuerck was just six points shy of a championship in 2009, but with the debut of a new car came problems. He finished 14th, but with the right set-up I know he can consistently get podiums.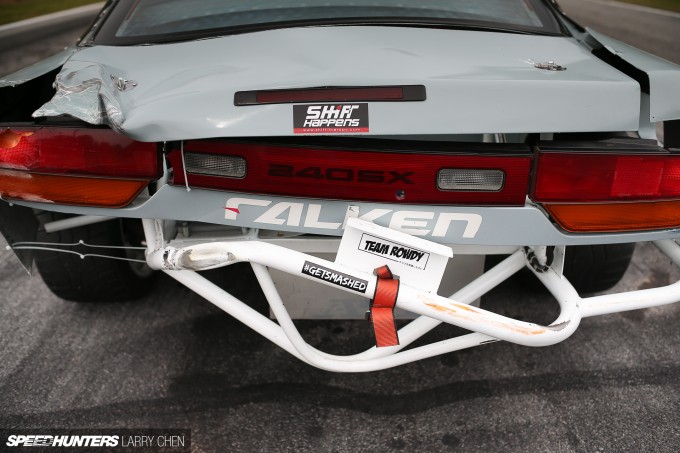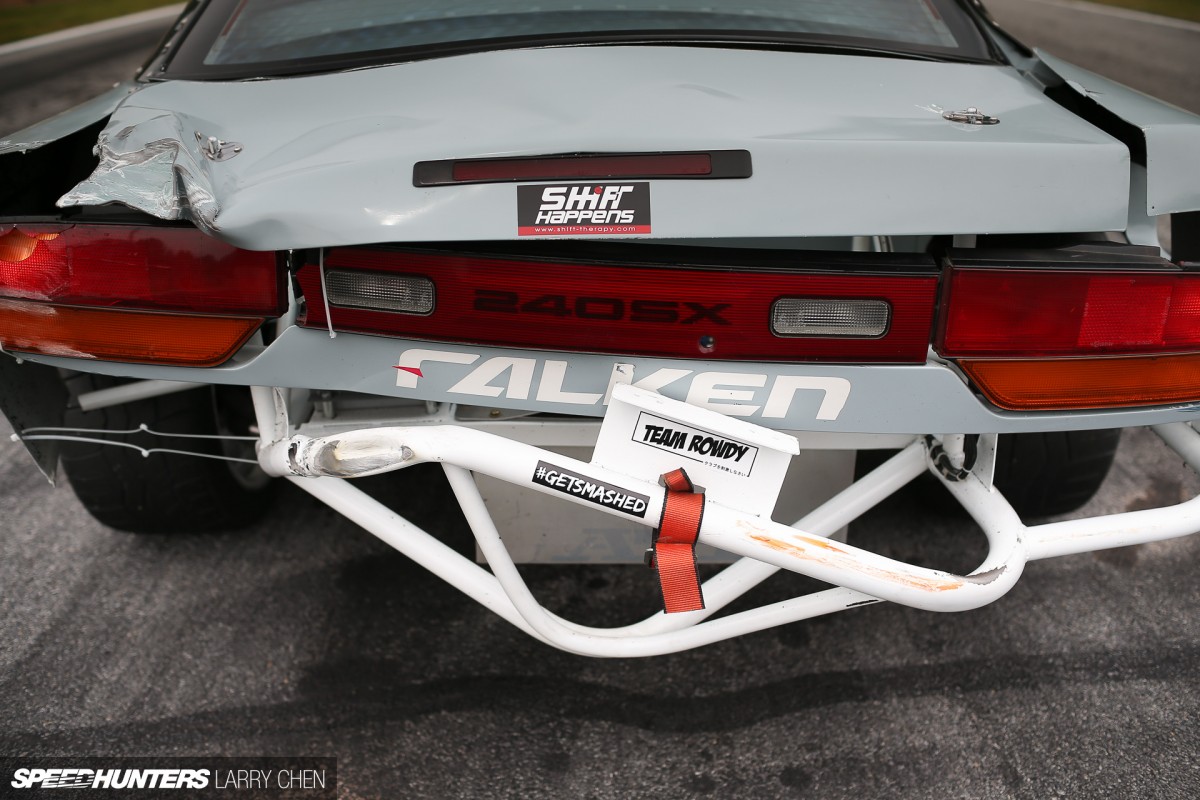 As I look back on 2013, even with all the drama and protests, I still think it was the best year of professional drifting yet.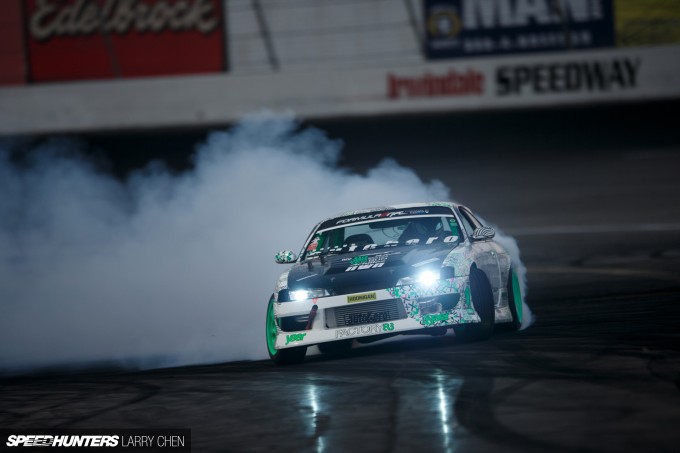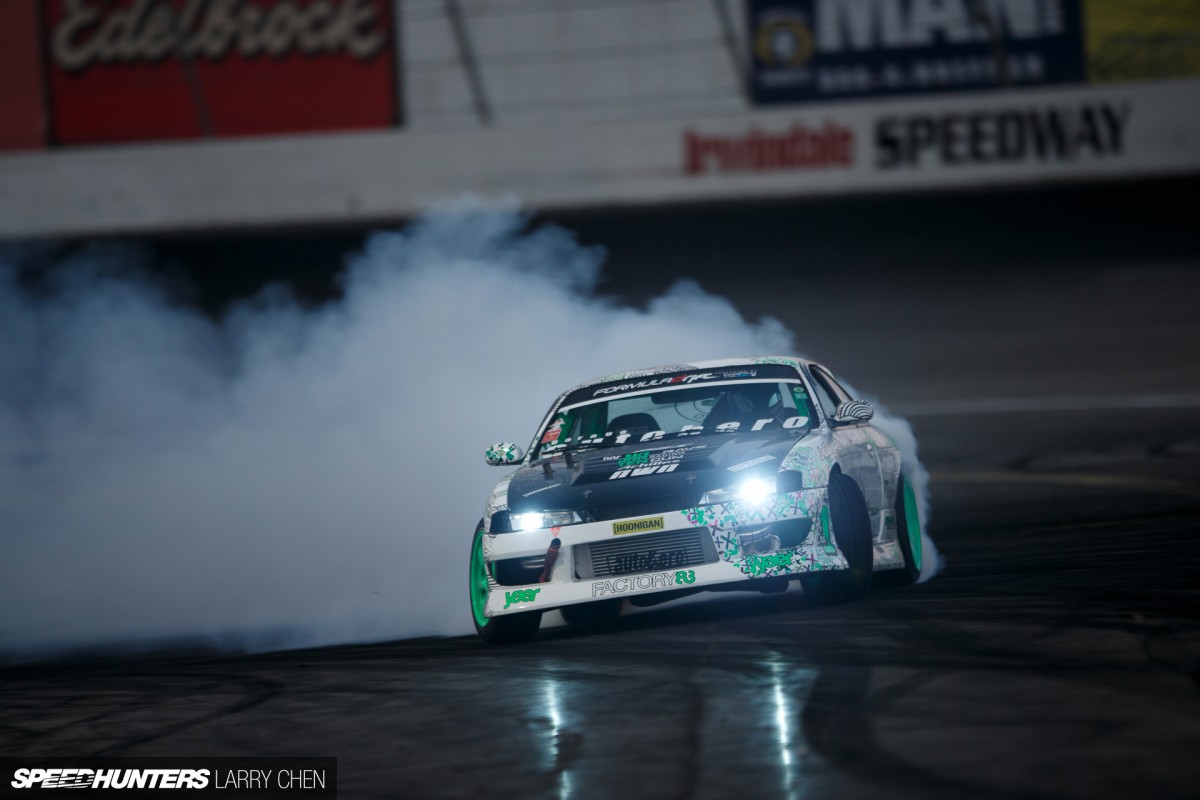 However I'm still concerned that there is a chance that we could lose the house of drift, Irwindale Speedway. Which has always been the season finale for Formula Drift and it also was the first venue where I shot pro drifting for the first time. I think it would be devastating to the North American drifting community if Irwindale were to disappear. I know I would miss it.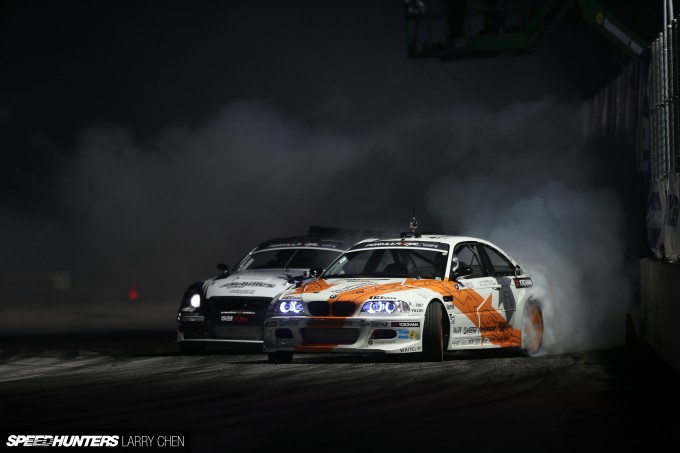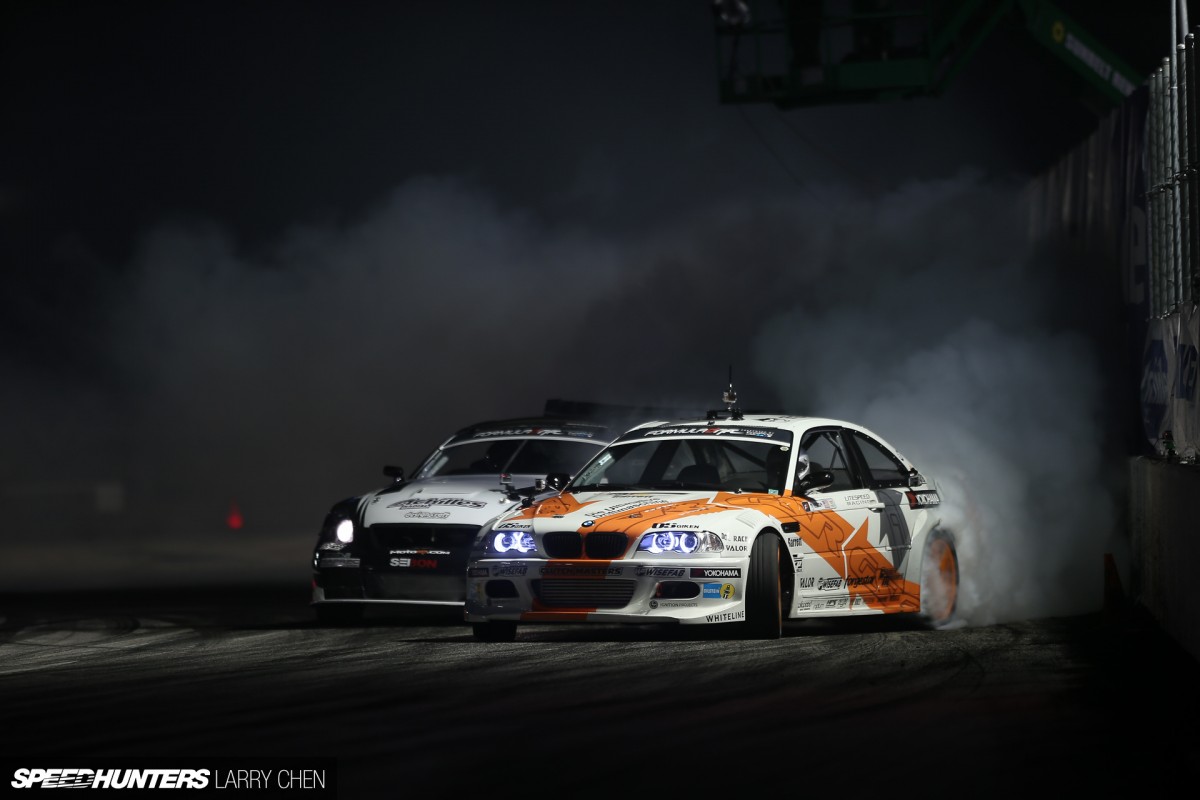 Next year can't come soon enough. Will Daigo Saito earn his second Formula Drift Championship? Will Mike Essa be able to defend his championship title? After all it was only Mike's first year in the E46 chassis; with a whole year of development under his belt, the car will be leaps and bounds better for next year.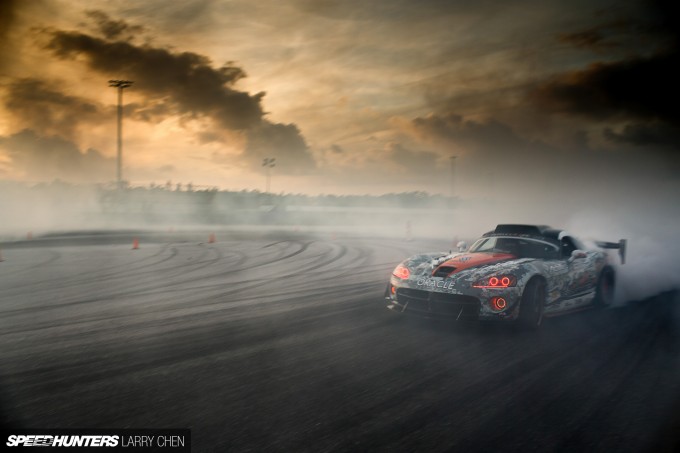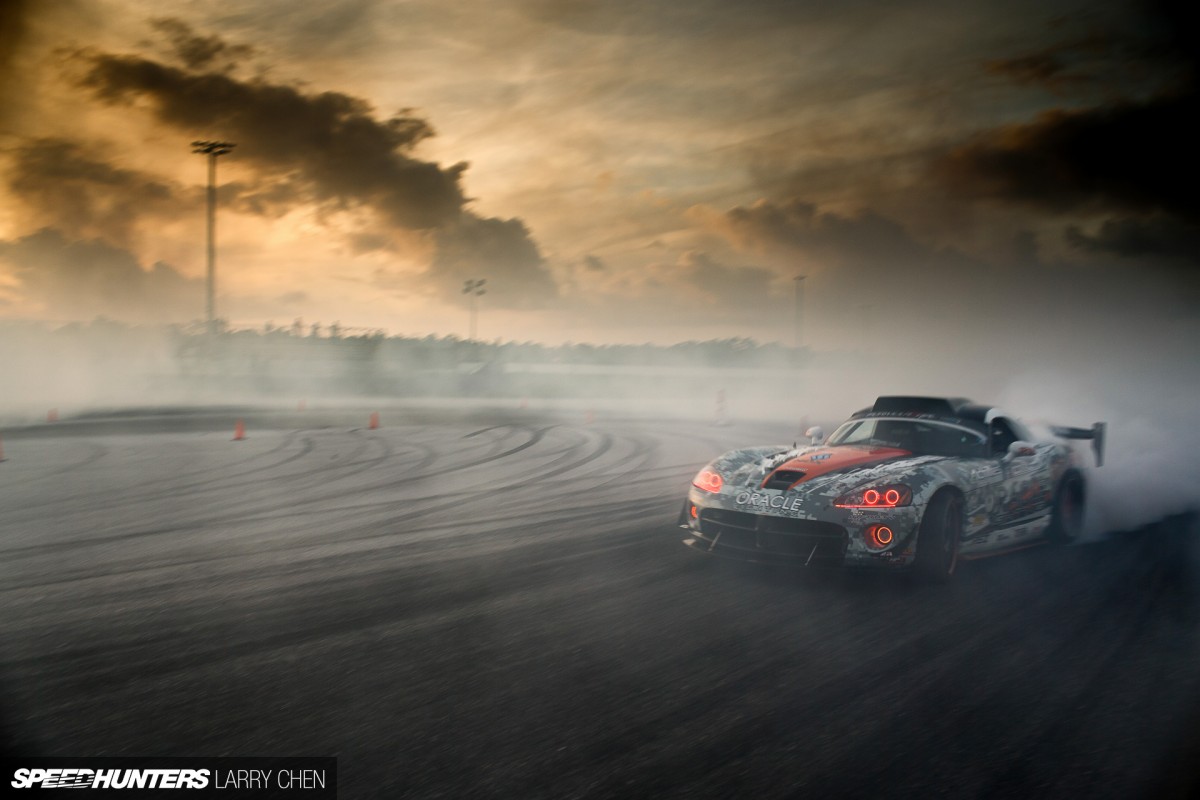 Looking through these photos from this past season was a great way to take a walk down memory lane. It's always good to take a second look, which makes me wonder what I've missed at some of the other events that I've shot. Either way, I look forward to the next season and I look forward to Formula Drift going international.