The nation of stance
Japan has the most diverse carscape on the planet. It's seriously incredible the variety of taste people have and enjoy, and if that doesn't make for the most interesting car culture we're currently experiencing, I really don't know what does. Yesterday it was once again a style-oriented event that I headed out to Fuji Speedway to cover, Japan and its low-riding brigade welcoming Stance Nation to their country for the very first time. Somewhere in the region of 700 cars showed up, one of the biggest gatherings we have ever been to in the land of the rising sun…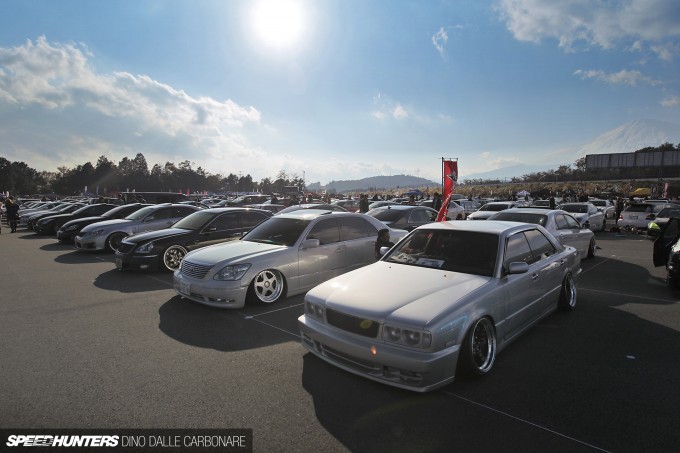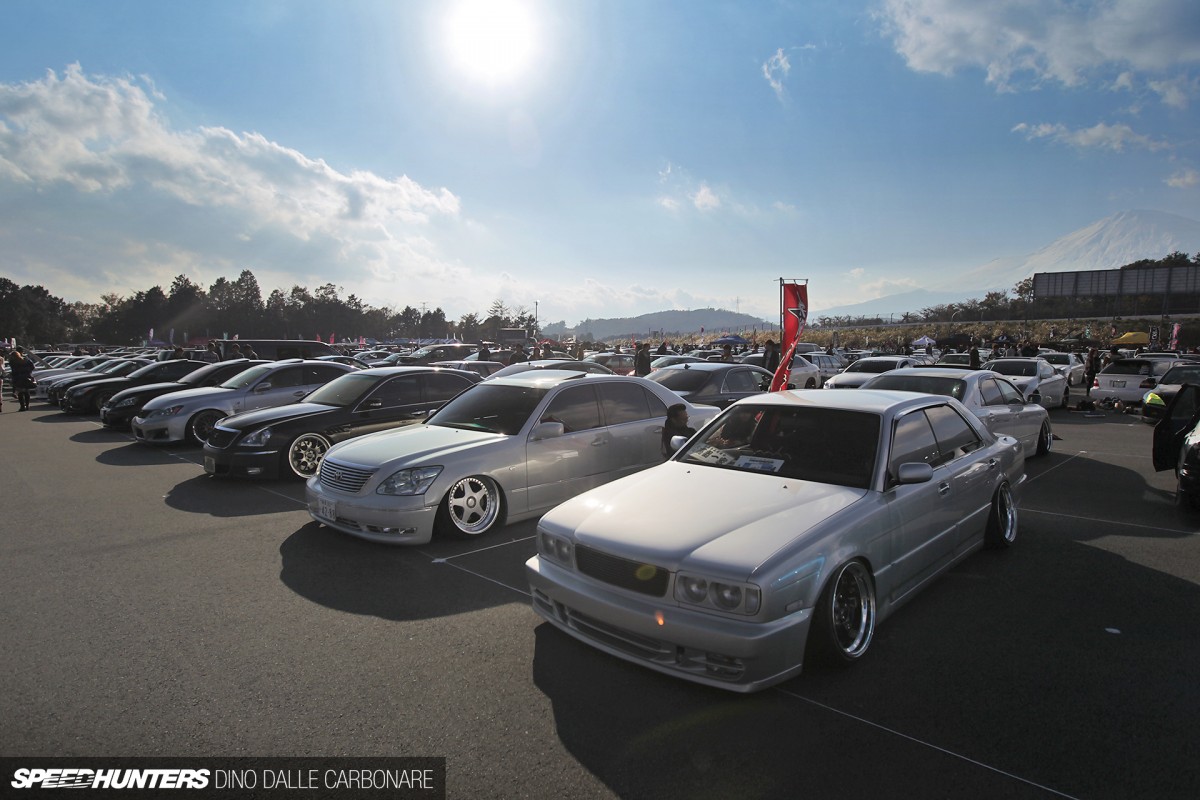 … and one that perfectly represented each scene within the movement, if you can call it that.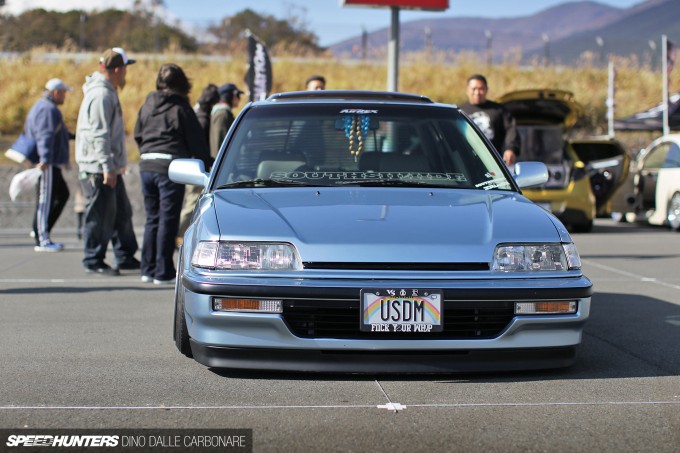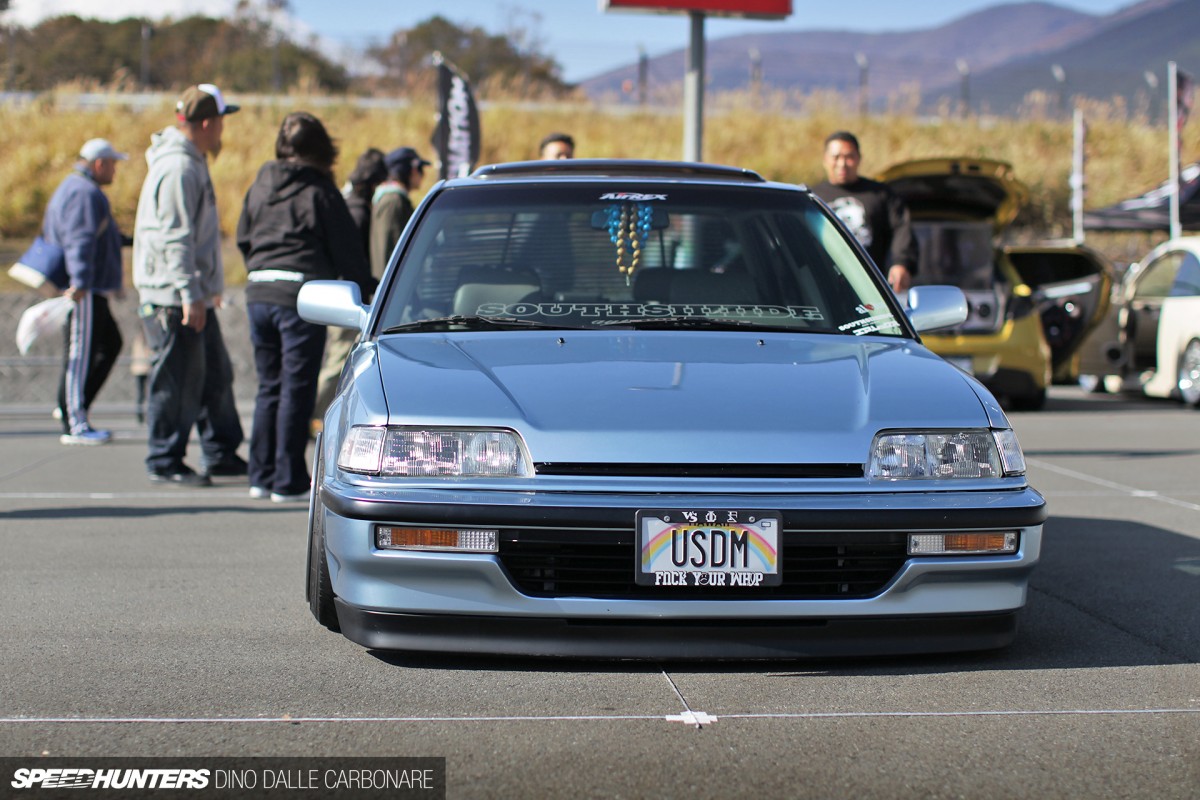 It was very much a place where the operative word was fusion, where East meets West and where ideas collide to create an ever-evolving push to create something new.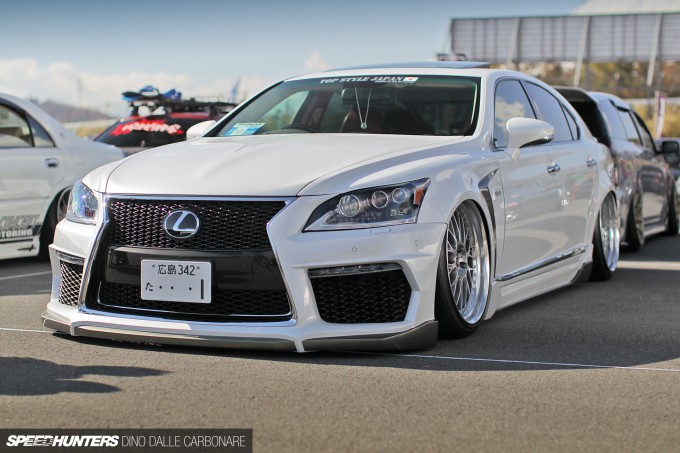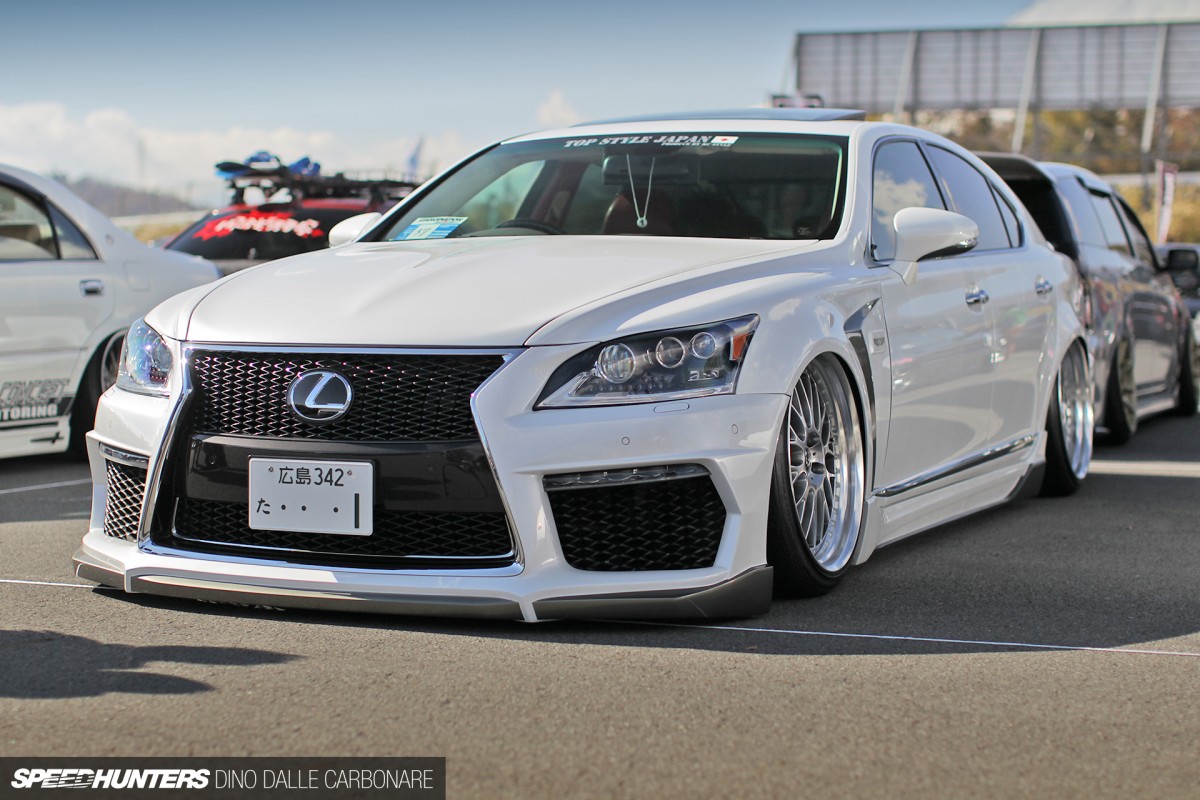 Even if a lot of the cars that made the drive across the country – like this Top Style Japan Lexus LS from Hiroshima – are familiar ones, you can rest assured their owners strive to keep a momentum going when it comes to making sure there are always new changes or upgrades happening.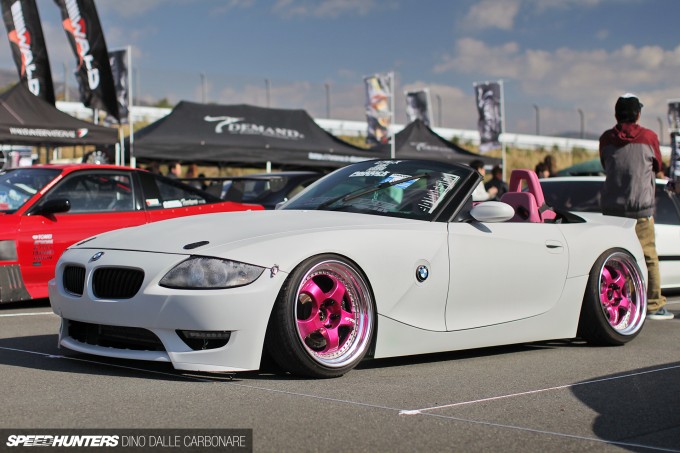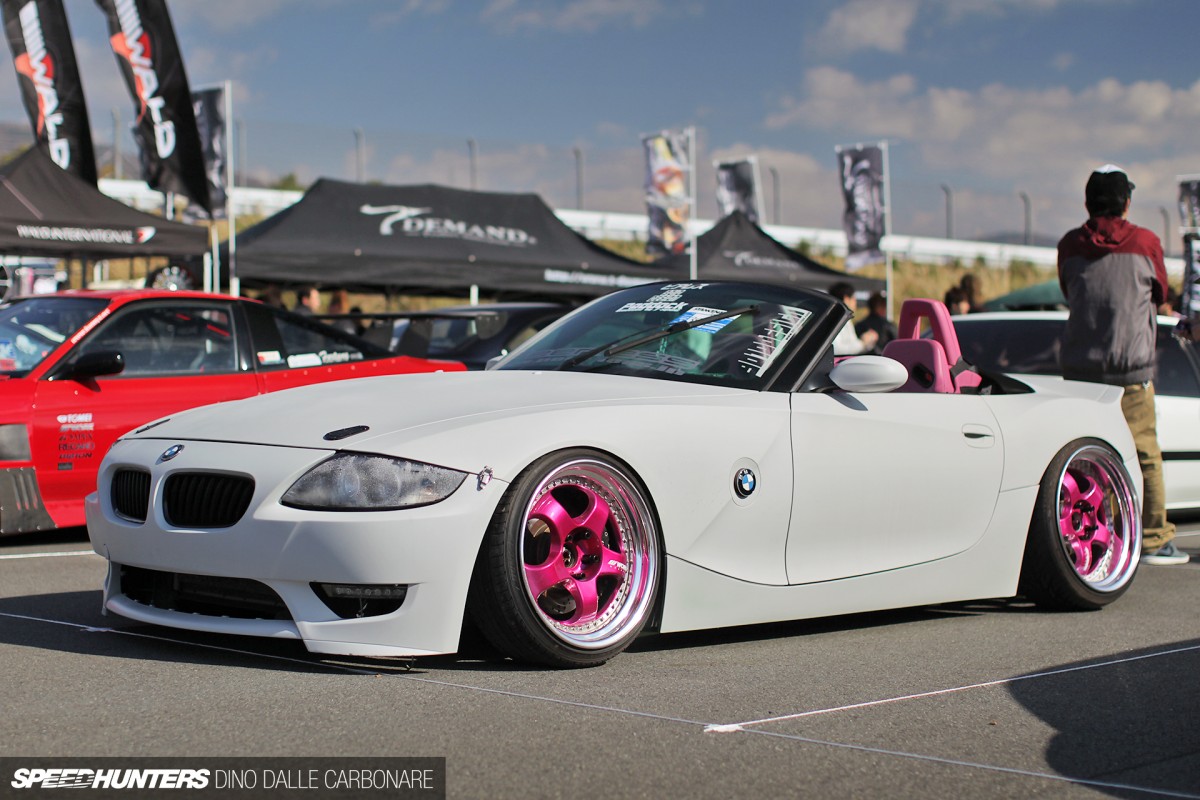 Take this crazy stanced Z4 for example. Not long ago I was down in Osaka shooting it for a feature I still have to run, and at that time it was green on gold Meisters with a black interior and now… well look at it!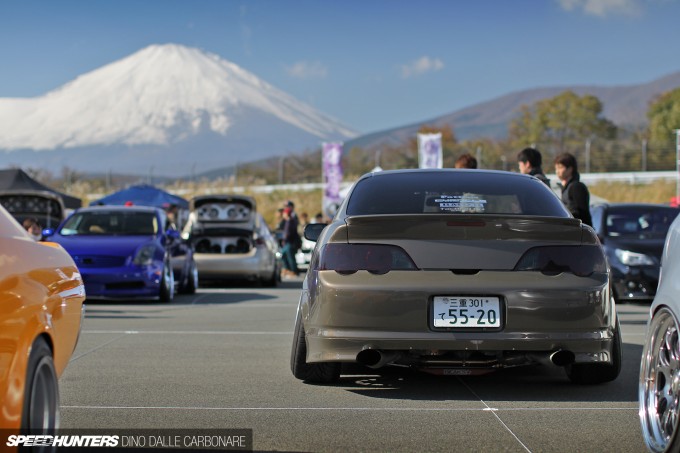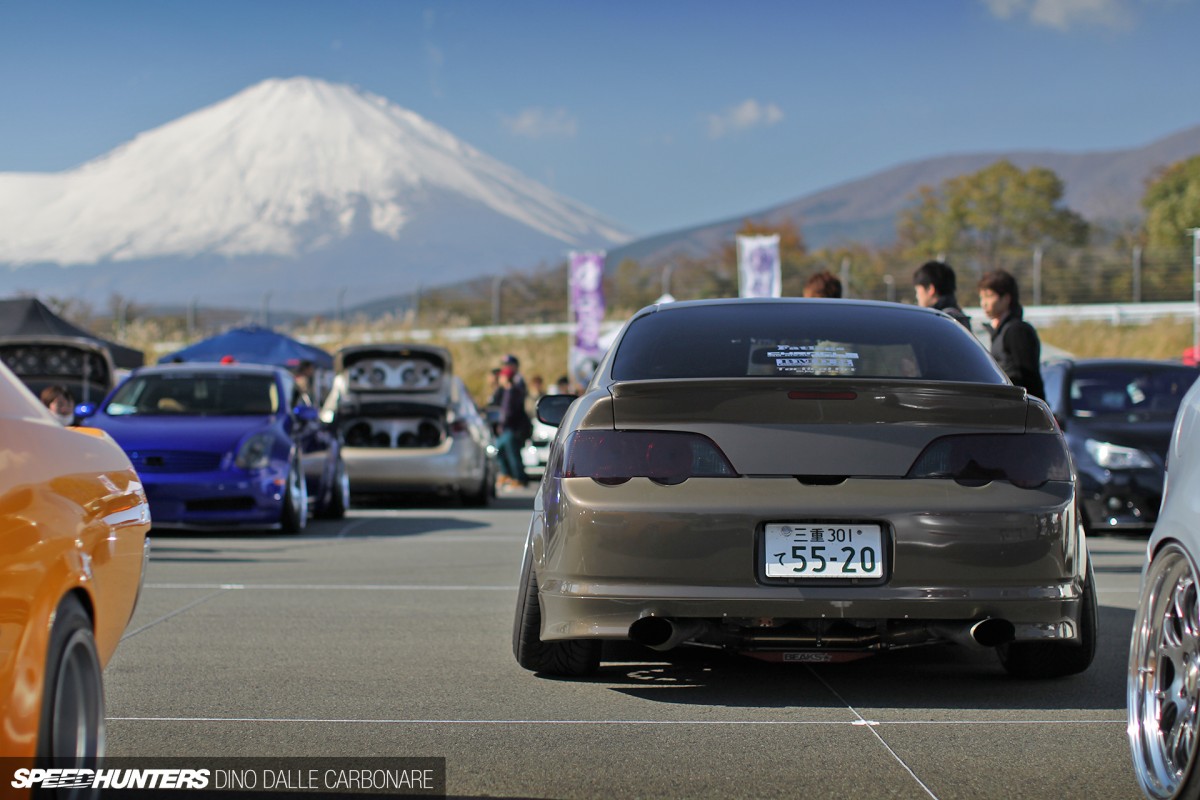 As if the welcoming sight of blue skies throughout the day weren't enough to keep all these guys smiling at Fuji Speedway's P7 parking lot, the clear view of Mt. Fuji's freshly snow-covered cone was a very welcome cherry on the top.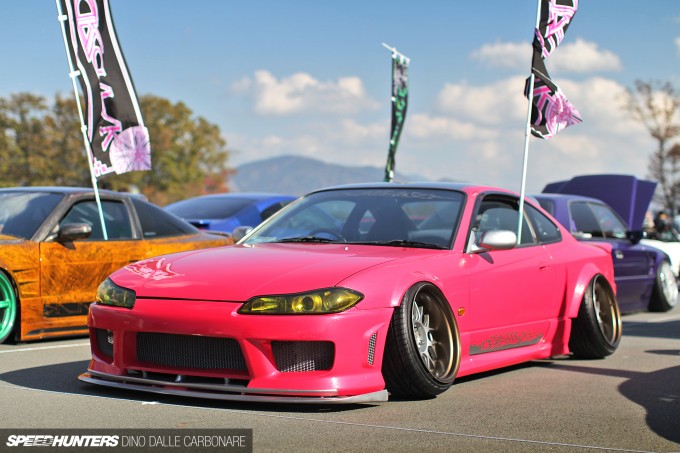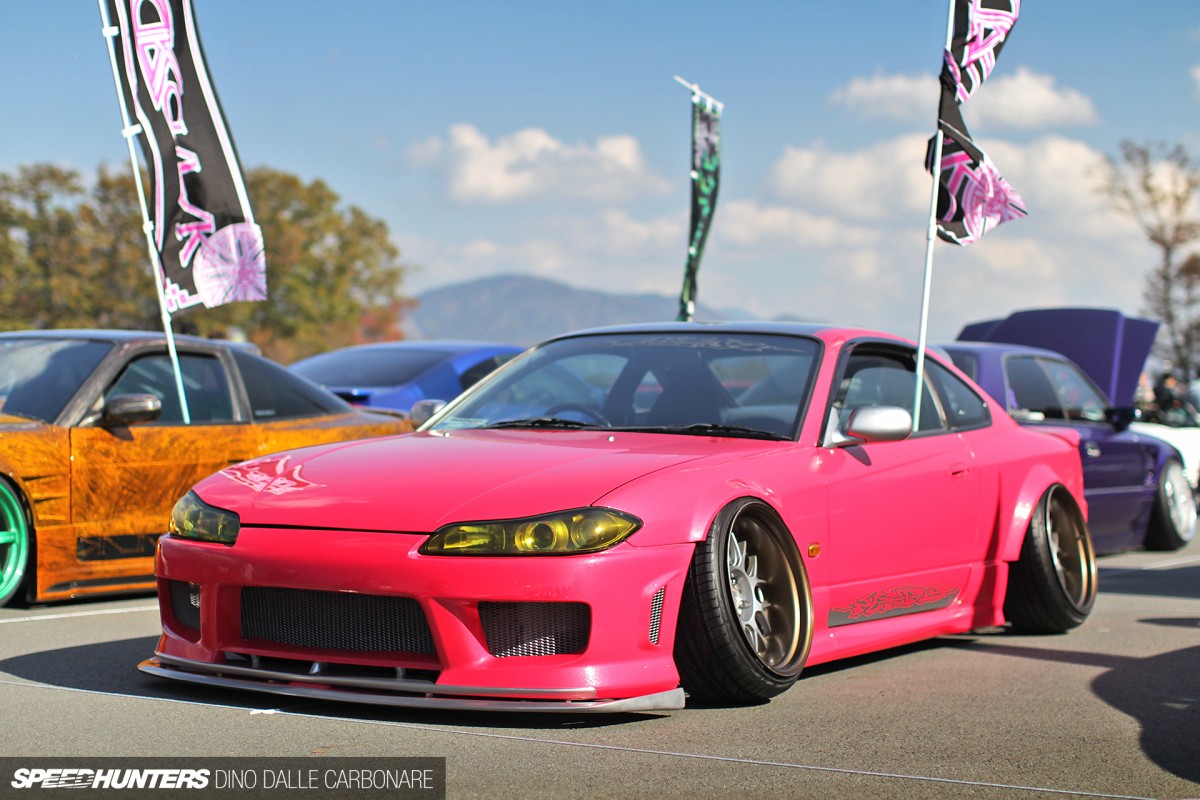 What better way to enjoy some of the most extreme creations Japan has to offer, like this metallic pink S15 Silvia on M1R Mesiters sporting the sort of onikyan that would have the haters hating all the way. The fresh take on color coordination with contrasting silver detailing on the front lip spoiler and side mirrors – not to mention the yellow headlights – redefined aggression.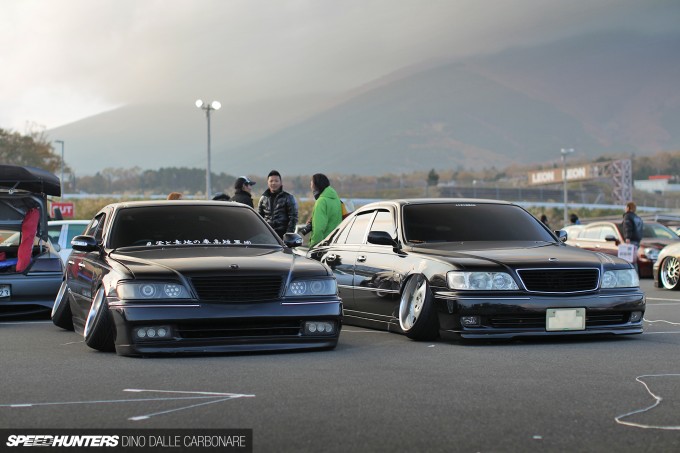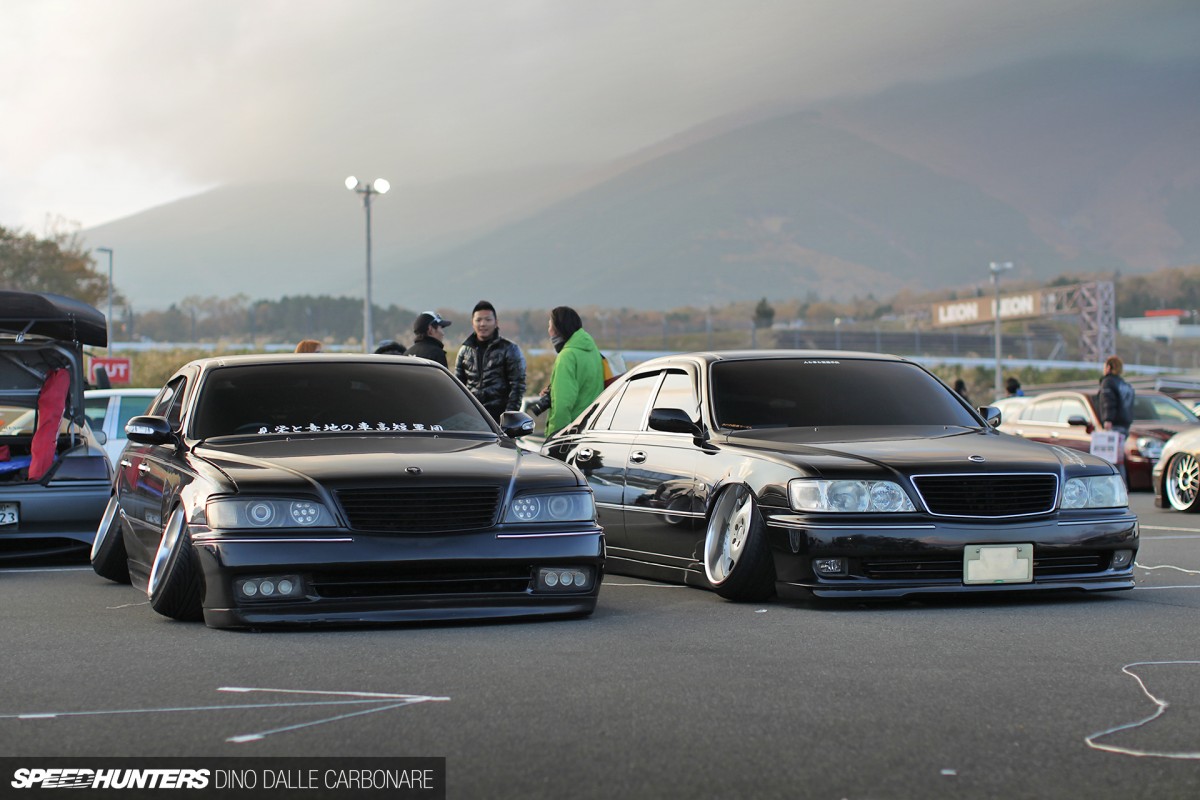 I was very happy to see a huge VIP presence at Stance Nation Japan G Edition, where G stands for Geibunsha, the publishing house responsible for titles such as VIP Car, Nostalgic Speed and Custom Car to name a few. They teamed up with Elvis Skender, the mind behind Stance Nation and the owner of a rather cool Lexus LS we recently shot in Vegas, and helped bring the show to Japan.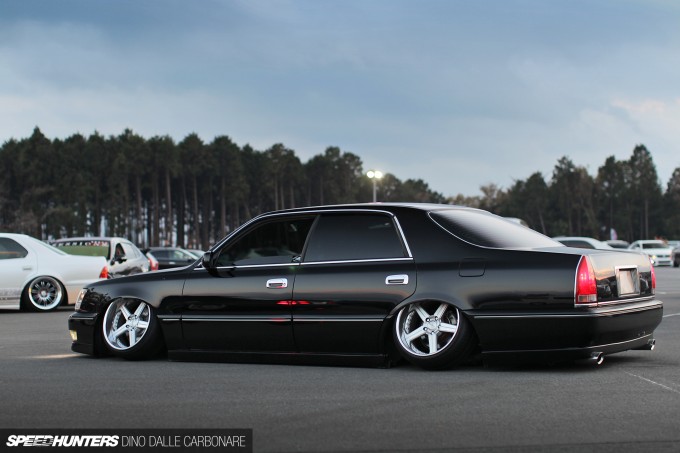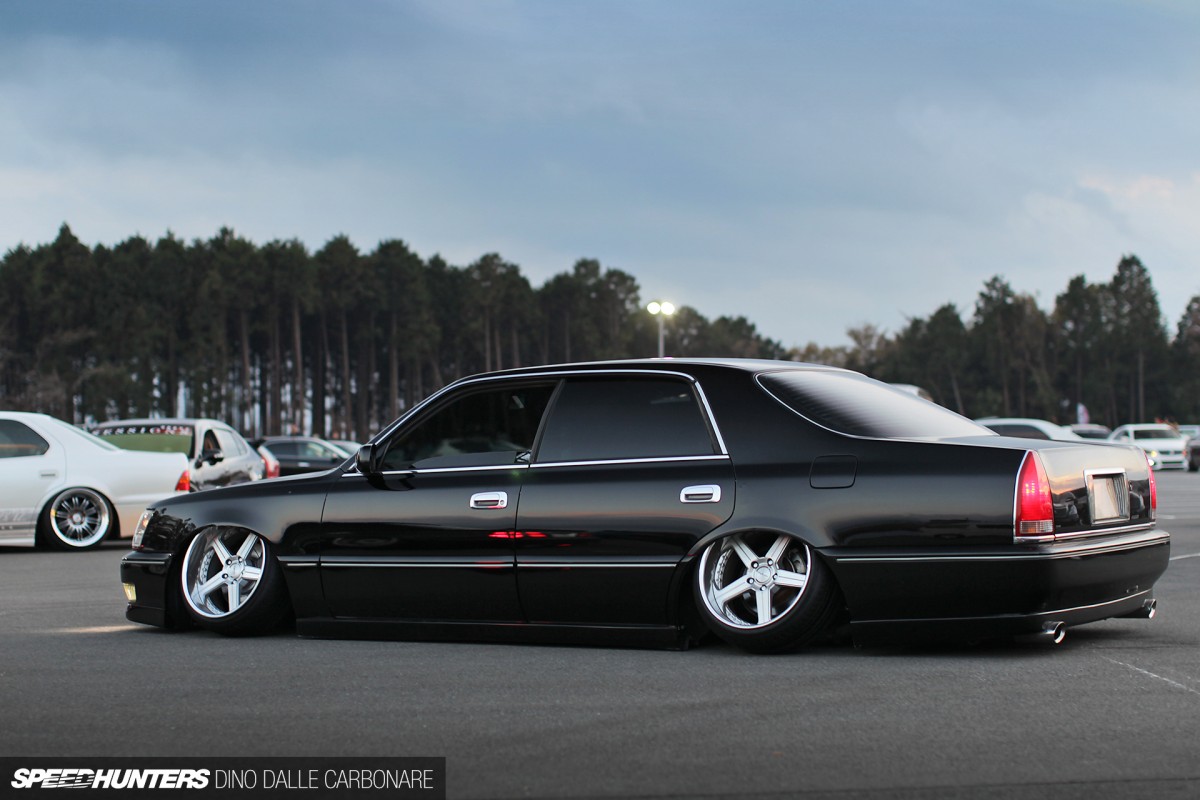 So it wasn't a surprise to see some of the most opinion-challenging rides with the either-love-it-or-hate-it extreme negative camber as is perfectly demonstrated here by this Crown Majesta.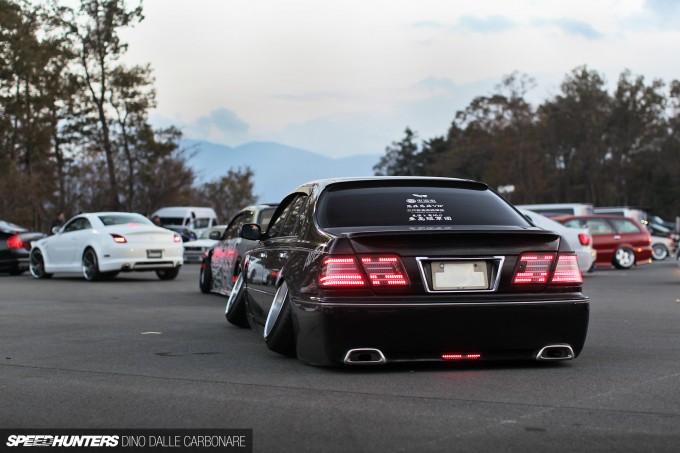 Cars like the Avex Y33 embrace the oldschool bippu style of keeping things clean and simple but at the same time merge it all with modern day touches… and yep, you've guessed, bucketfuls of onikyan.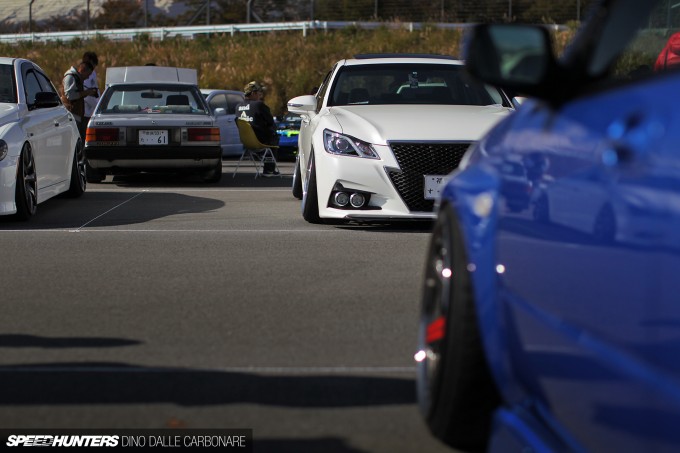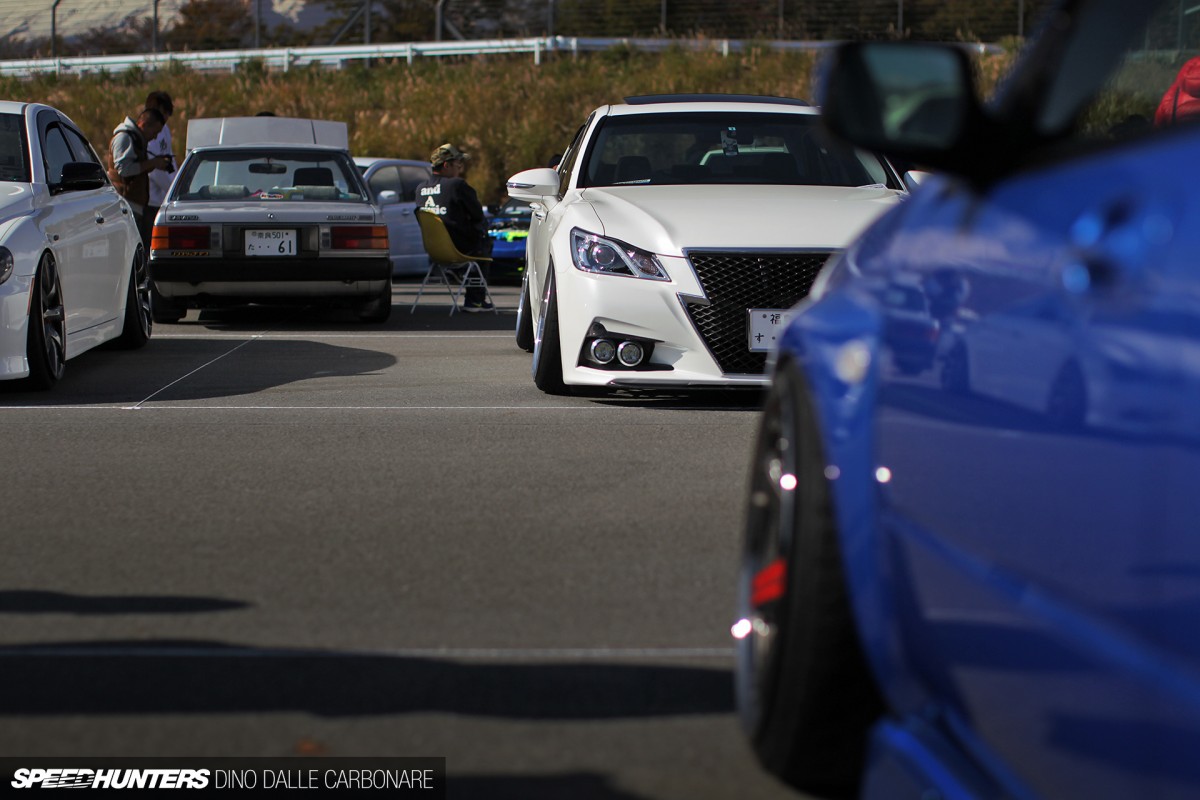 Seeing cars like the new-gen Crown already fully customized was so cool to see, making that curious grille look almost acceptable!
Miura at it again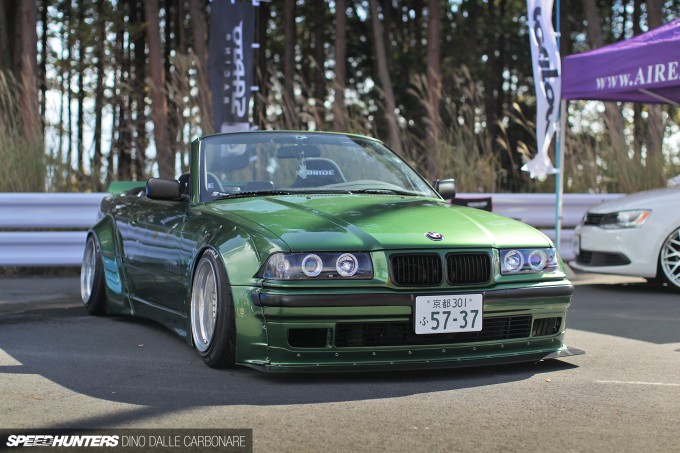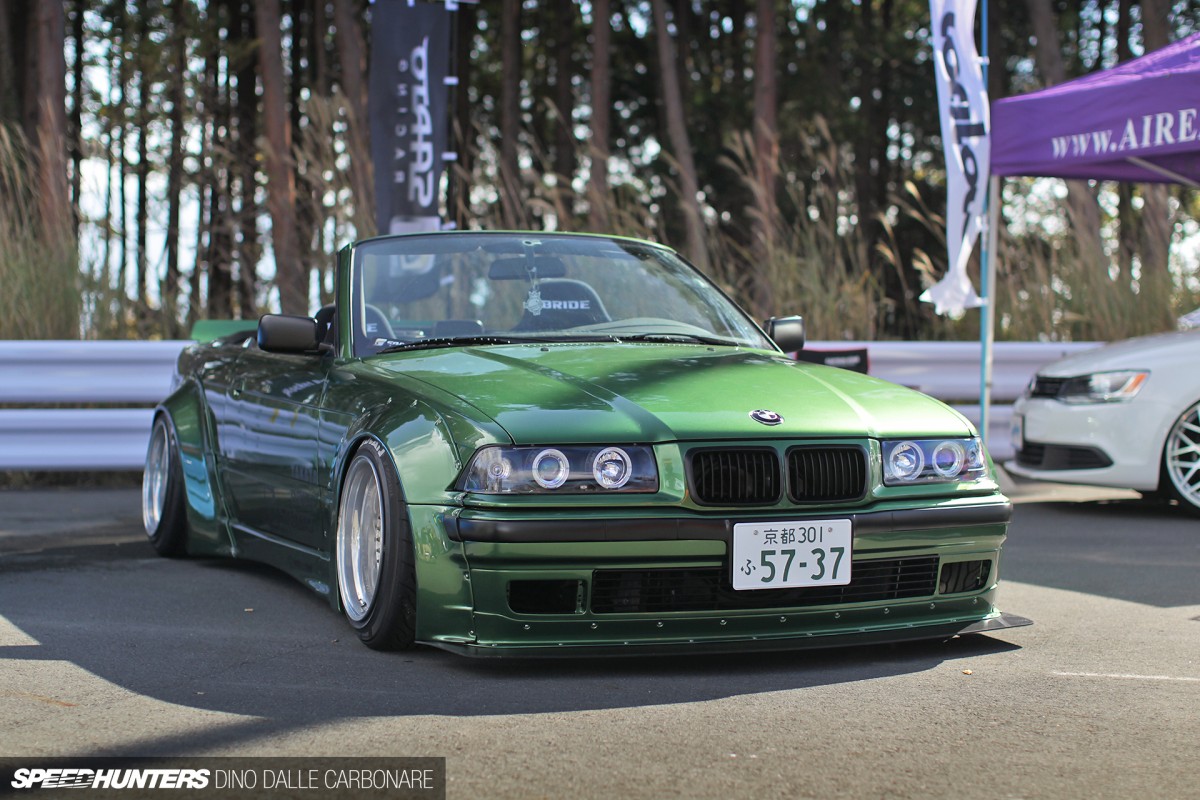 One car I literally rushed to see was Miura's latest creation. It seems that not a show goes by that our friend from TRA Kyoto doesn't comes up with something new. His unrelenting pace is first off commendable and I still find it crazy that everything he touches literally turns to gold. The best way I can describe the E36 he built for Sarto Racing is probably 'opinion splitting', his trademark overfenders transforming the old convertible that's been sitting in his shop for years into the most hotly talked about car of the last few days (thanks to the power of the interwebs!).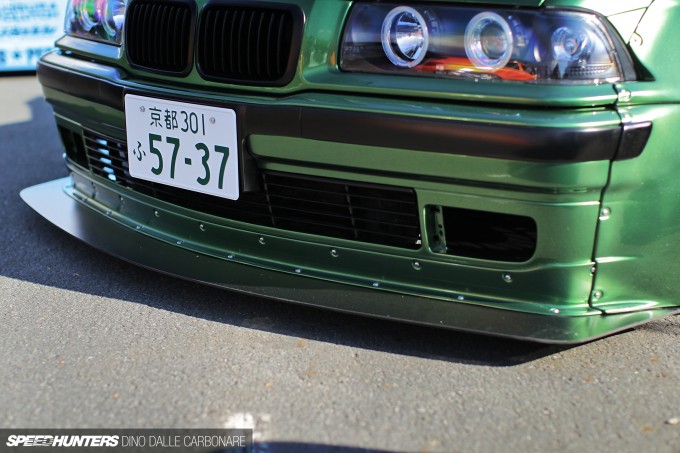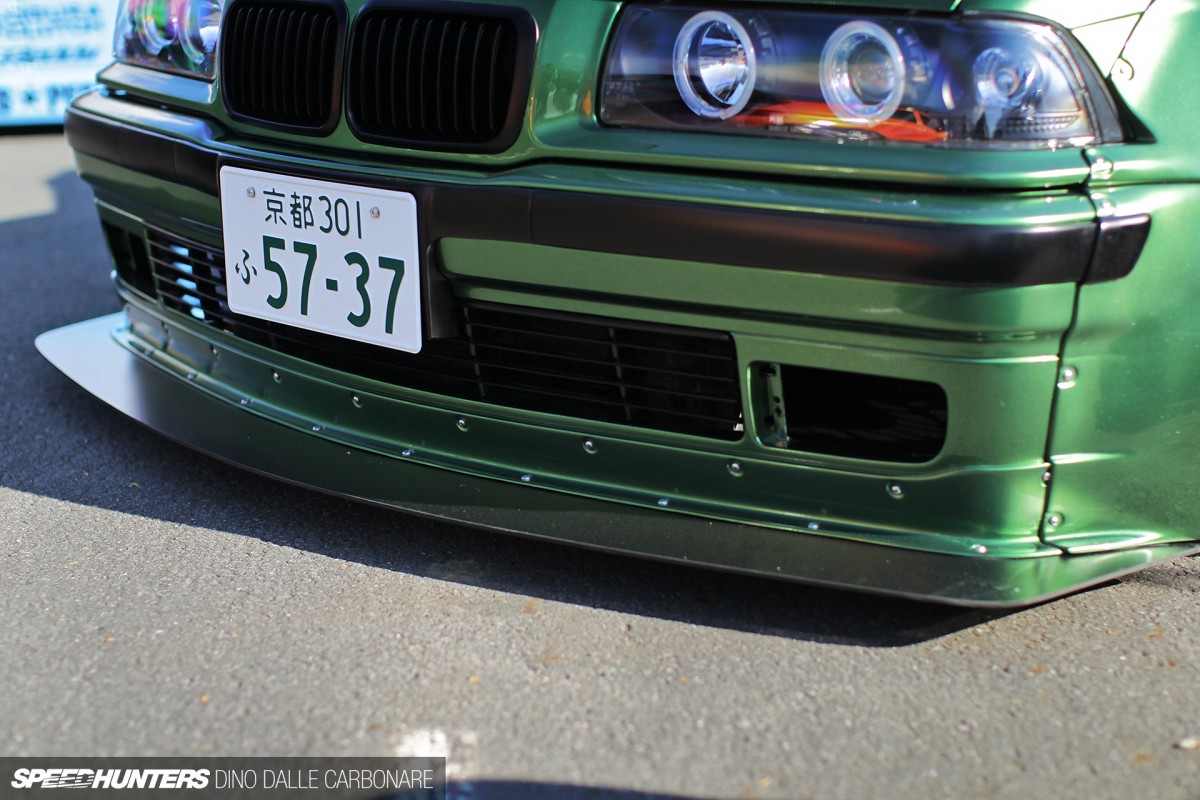 I took a good look at it, from that flat extended front splitter…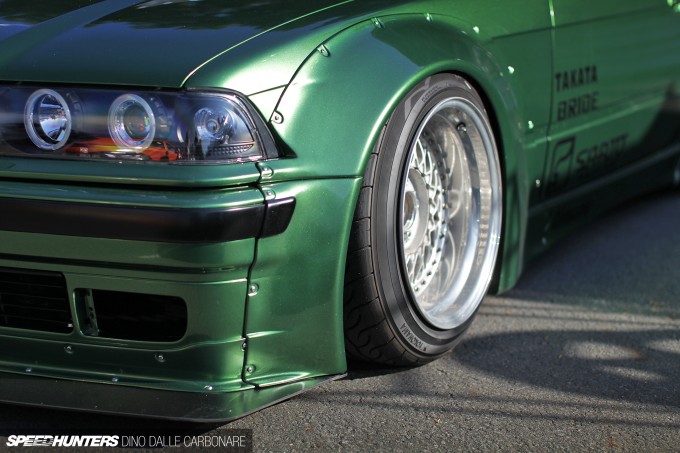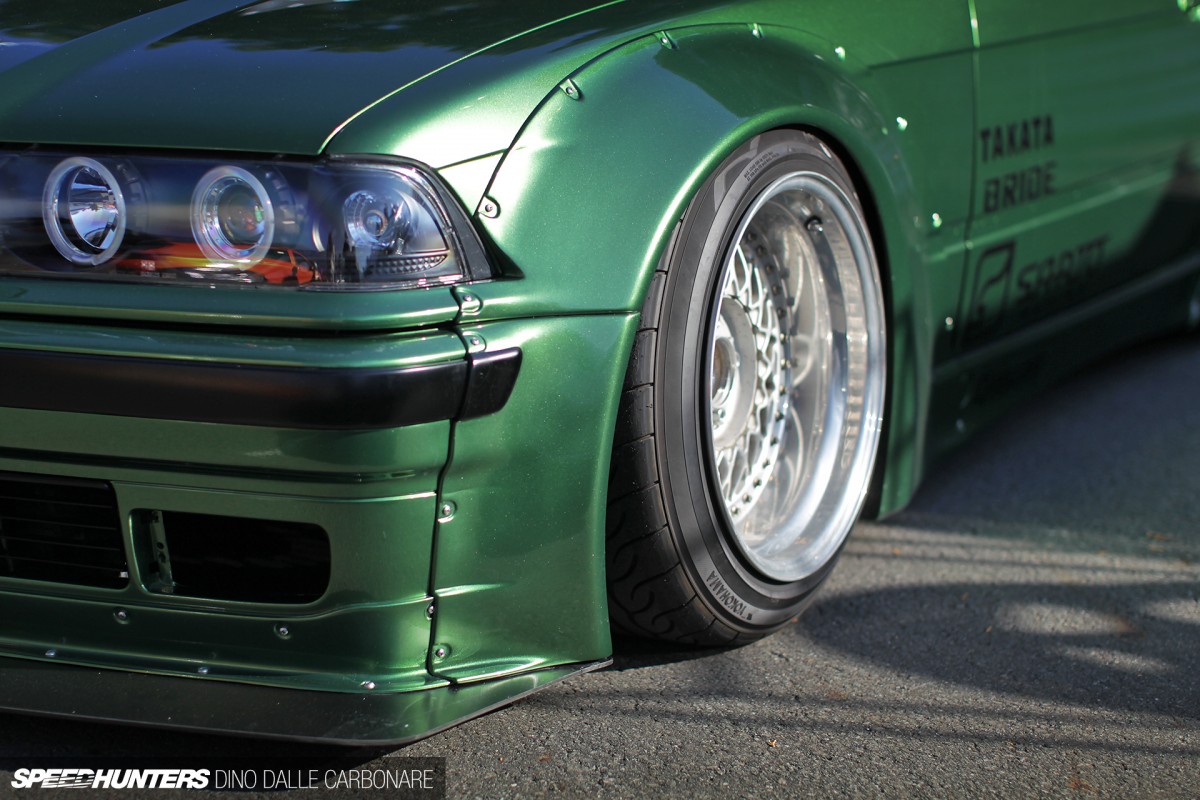 … to the two-piece front fender flares…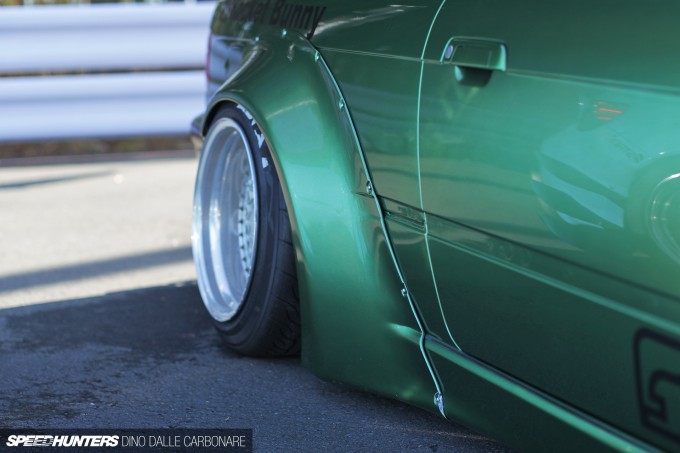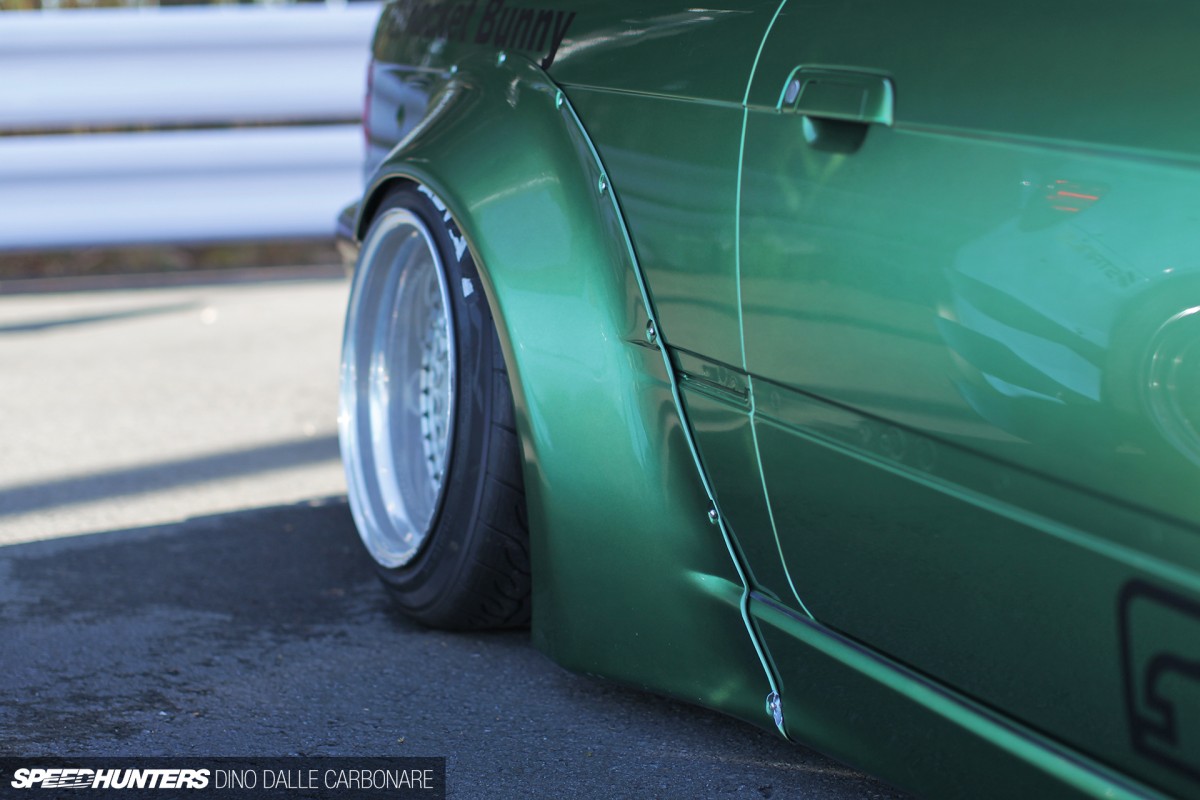 … and of course the works-look rears that swallow up the reverse-lip BBS mesh and Yokohama Neova combo it rides on.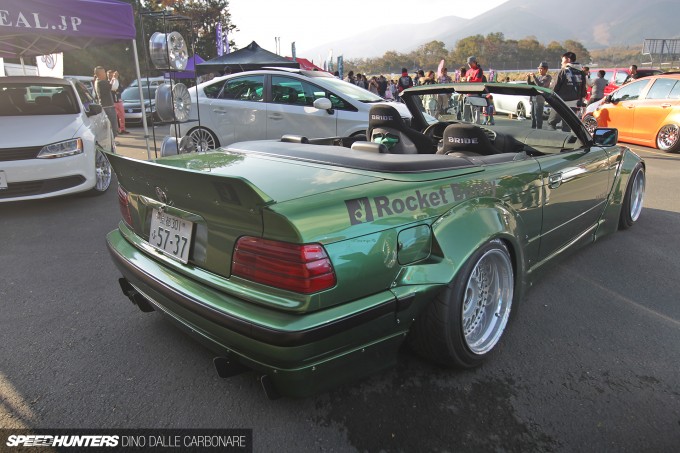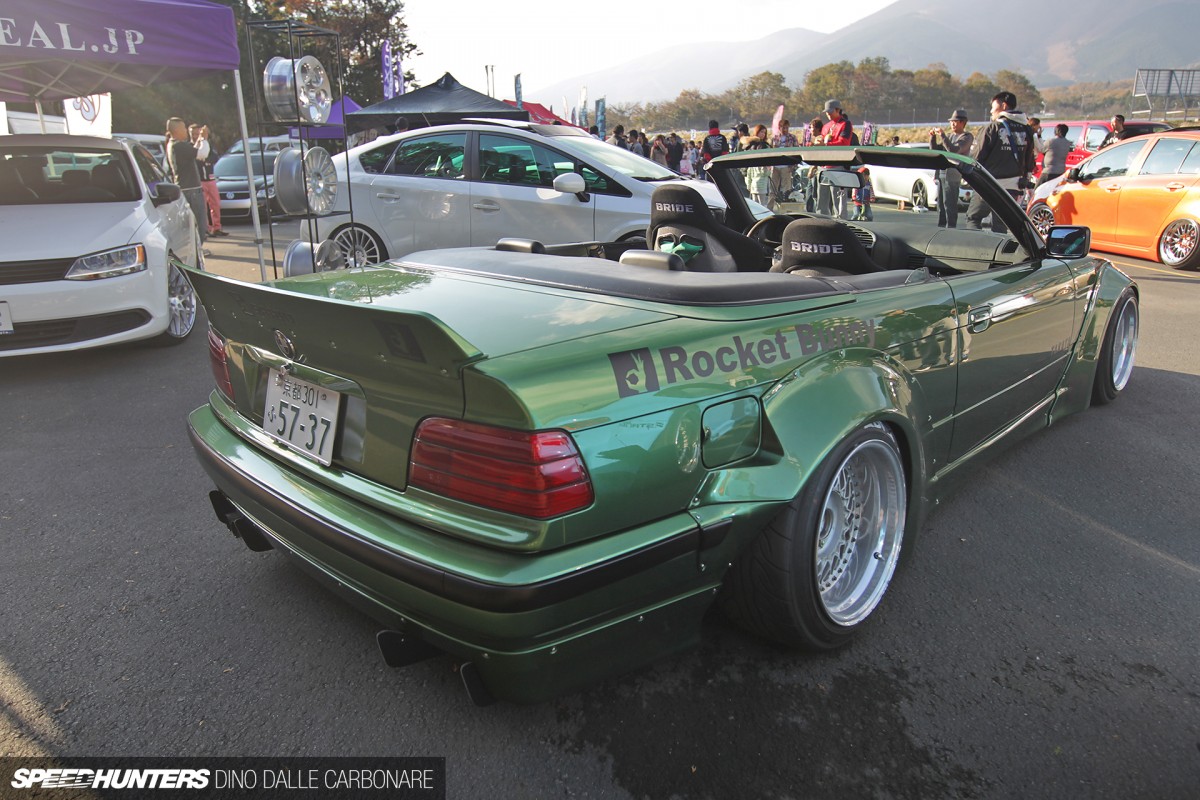 Oh and of course a ducktail rear spoiler and diffuser section finishes things up superbly well at the back. A drop-top like no other.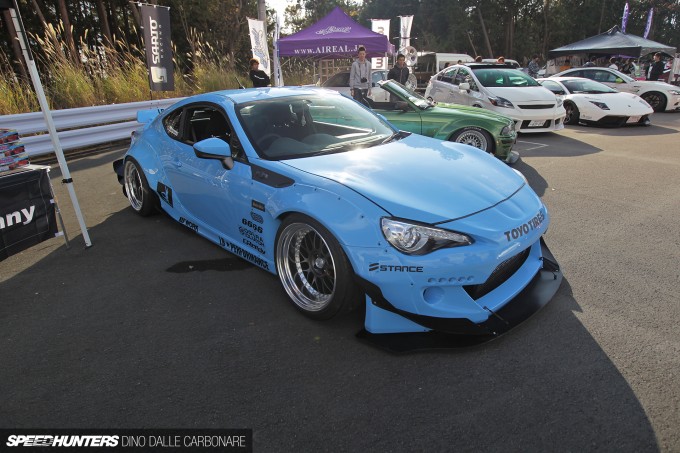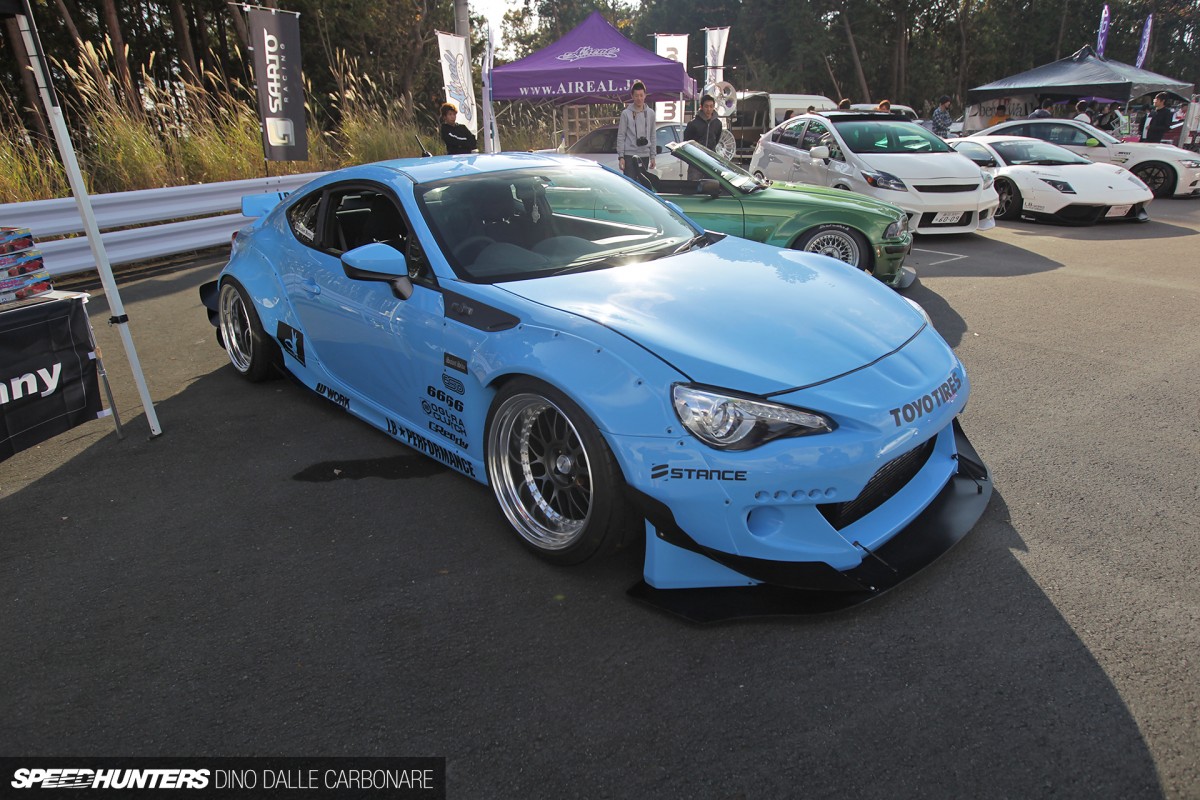 Next to it at the Rocket Bunny stand was the V2 86 wearing a fresh coat of pastel baby blue and a few additional touches that include front and rear canards. This is the same car I featured last month, in case you were wondering.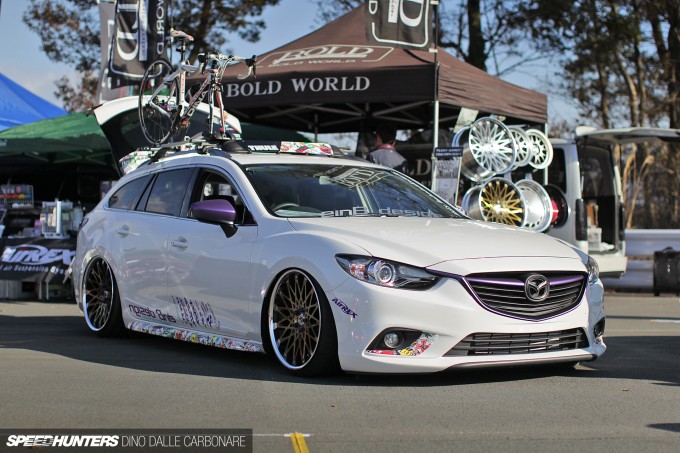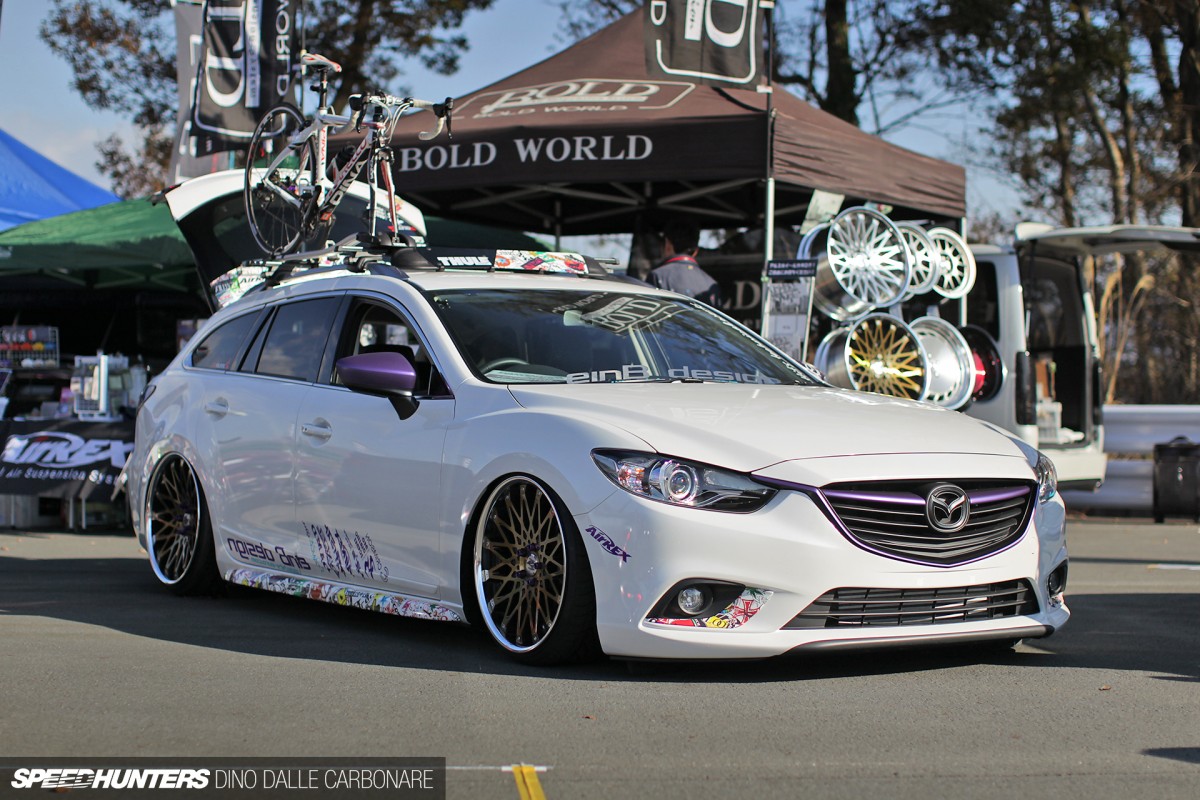 My love for wagons has recently made me notice how damn cool the new Mazda Atenza is. Its almost Maserati-like lines easily make it the prettiest luggage-hauler currently offered in the JDM market, far better looking that the SUV-like new-gen Legacy. Of course when dropped on bags and with the right set of wheels, the effect is really highlighted.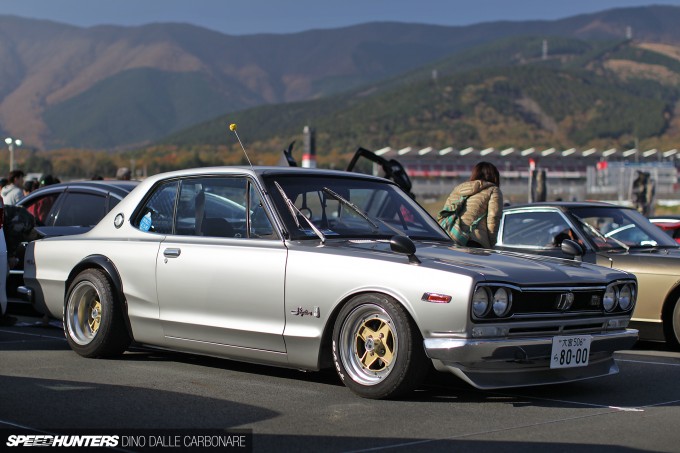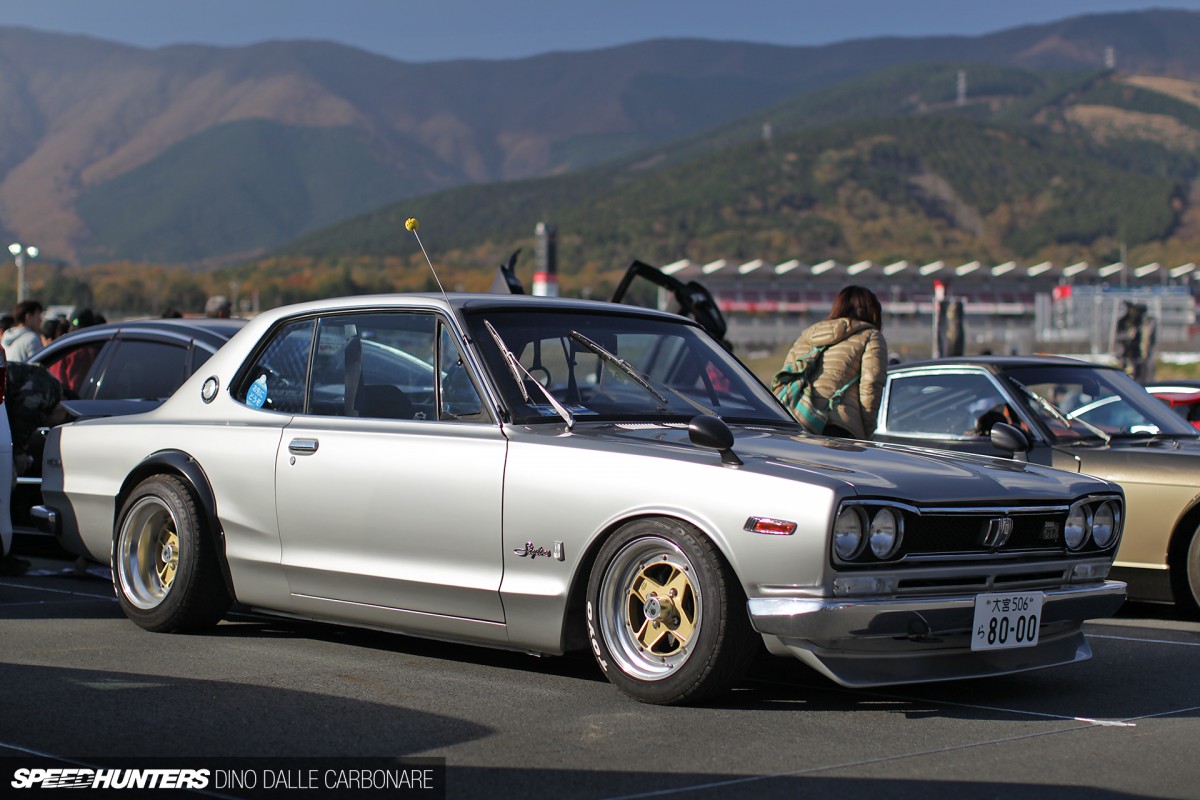 While somewhat overshadowed in numbers by other type of cars, there were still some pretty sweet old school rides to check out…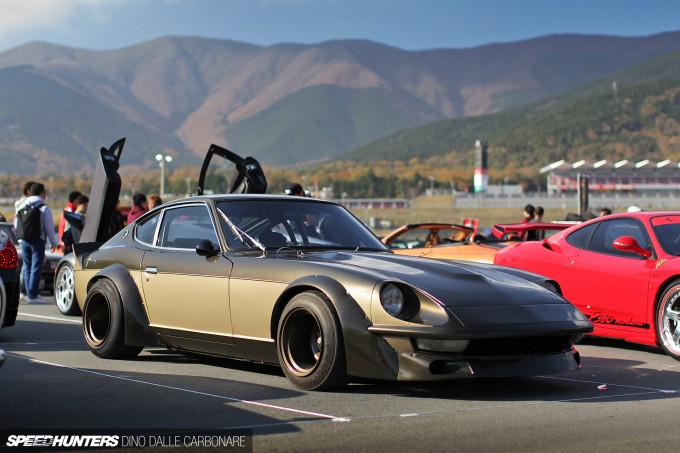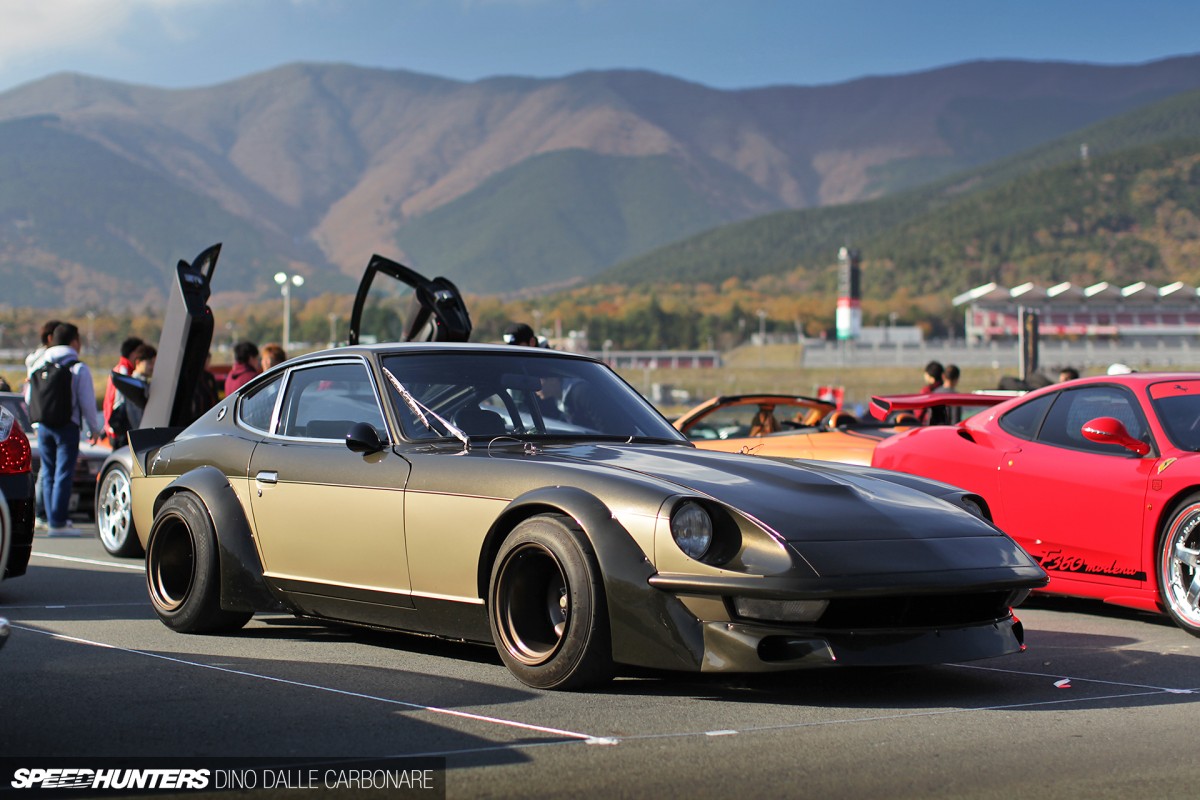 … from privately owned cars like this works style two-tone S-san-maru…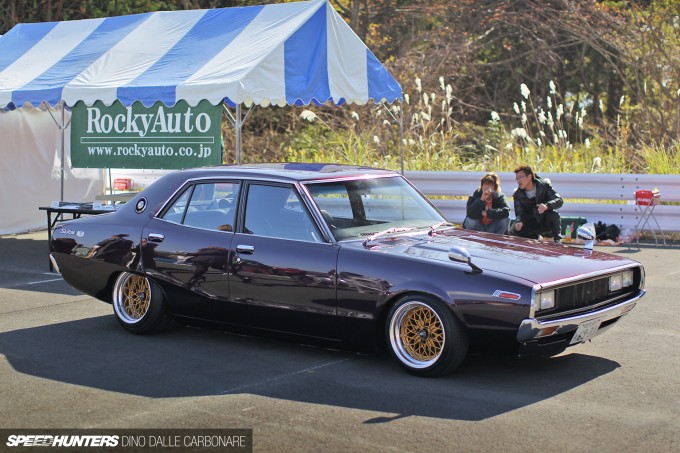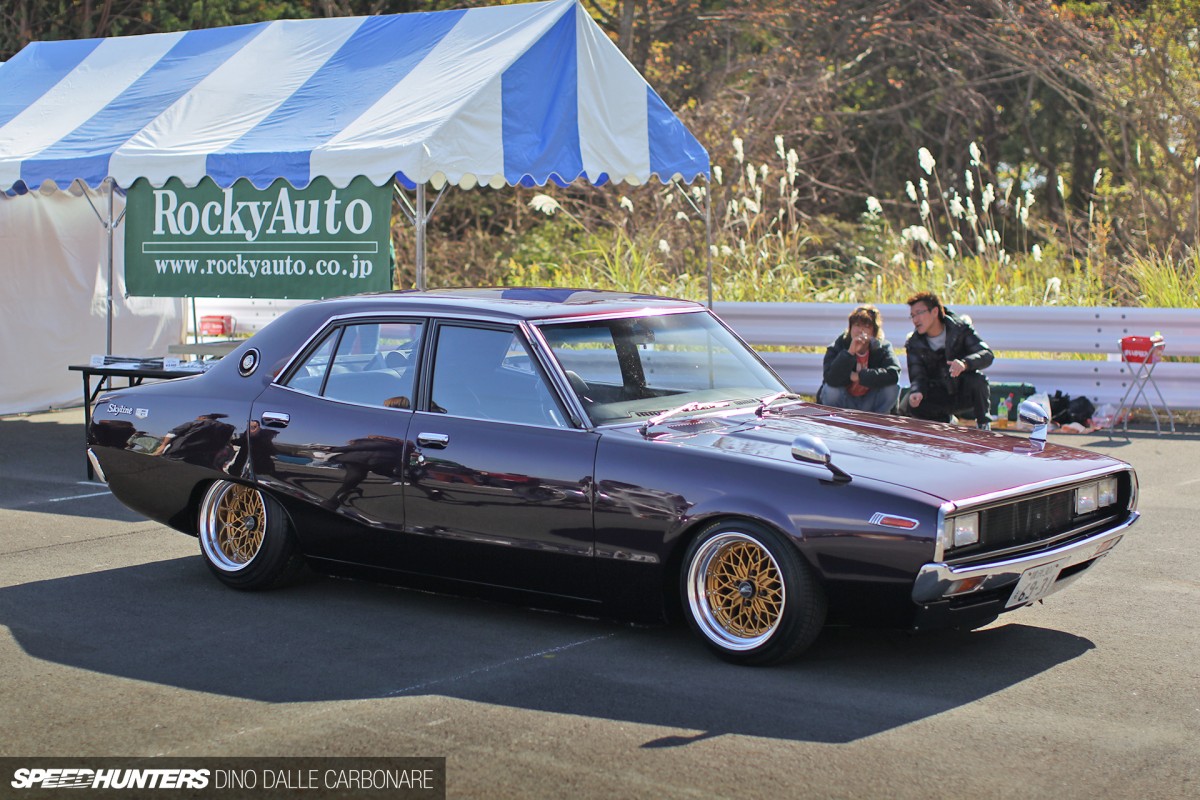 … to a couple of cool Skylines that Rocky Auto and Star Road brought out.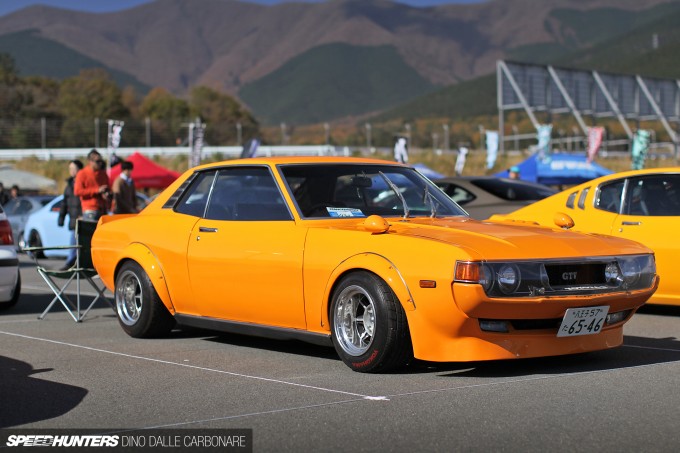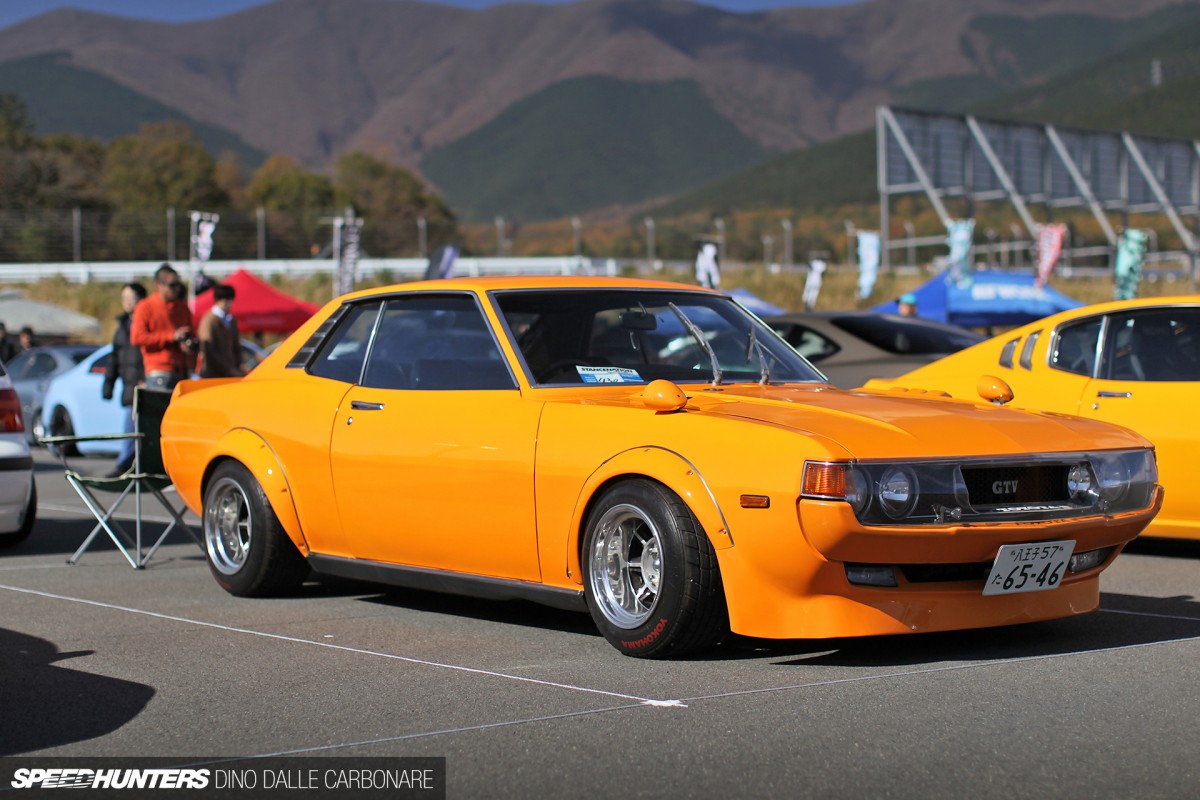 If you're not a Nissan kind of guy, then it was hard not be stopped on your tracks by this A20 Celica GTV representing the vintage side of things to perfection. Check out the old school Yokohama racing tires!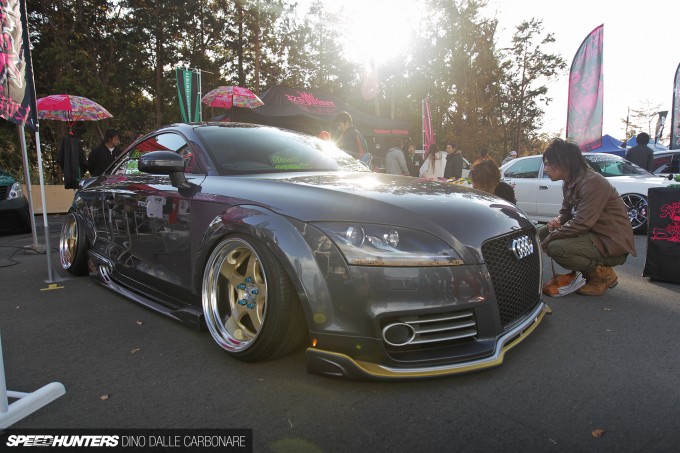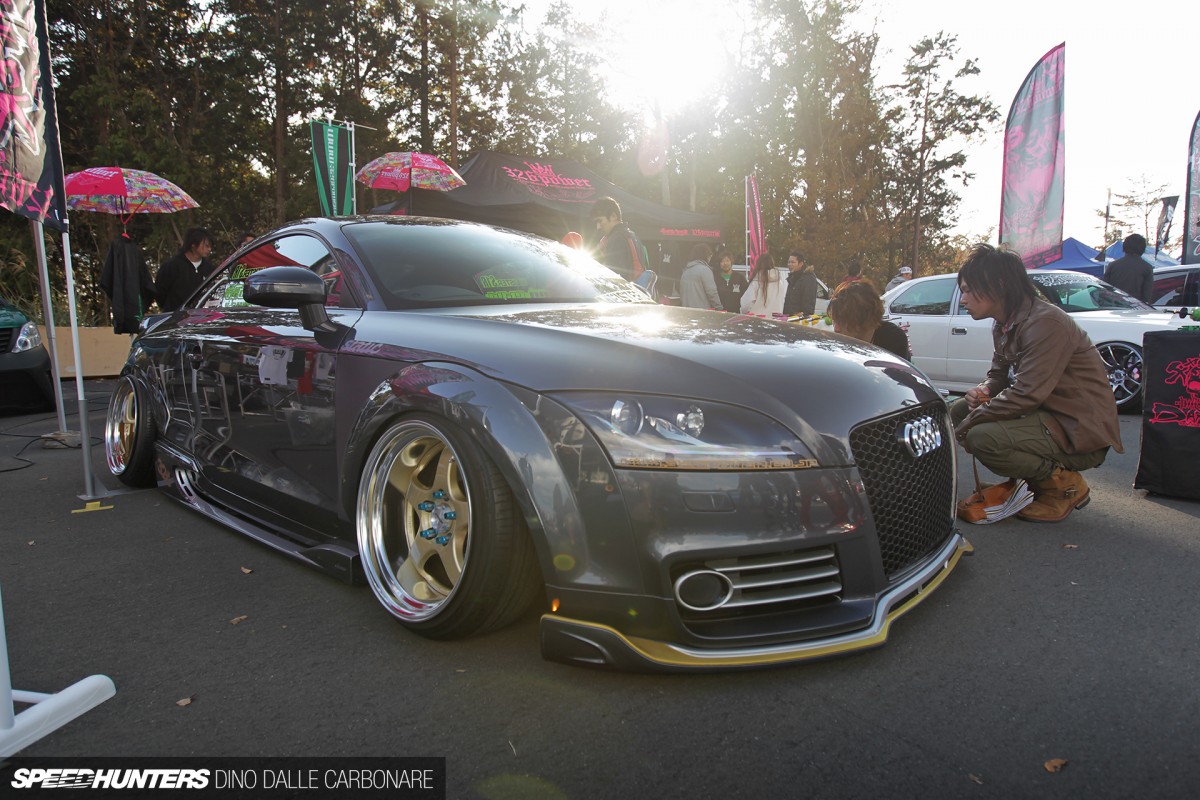 I've been seeing so many images of the 326 Power TT floating around, and finally I got to see it up close. There have been a lot of Euro cars being approached in a JDM sort of way and I have to say it's hard not to like. This slammed Audi joined a few other Hiroshima-style cars which I'll touch on in the second part of the coverage.
Challenge your opinions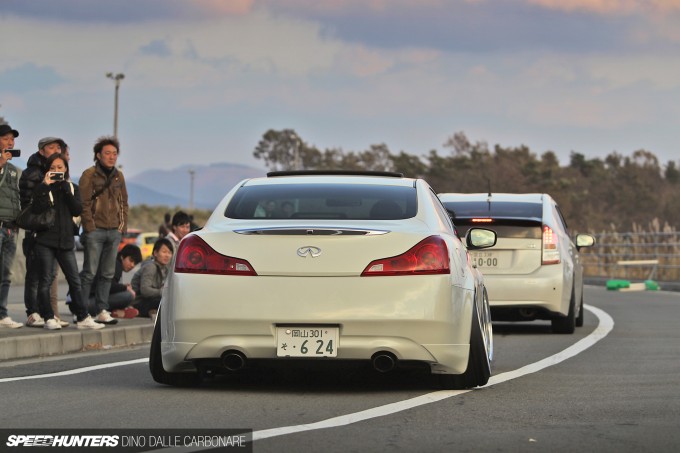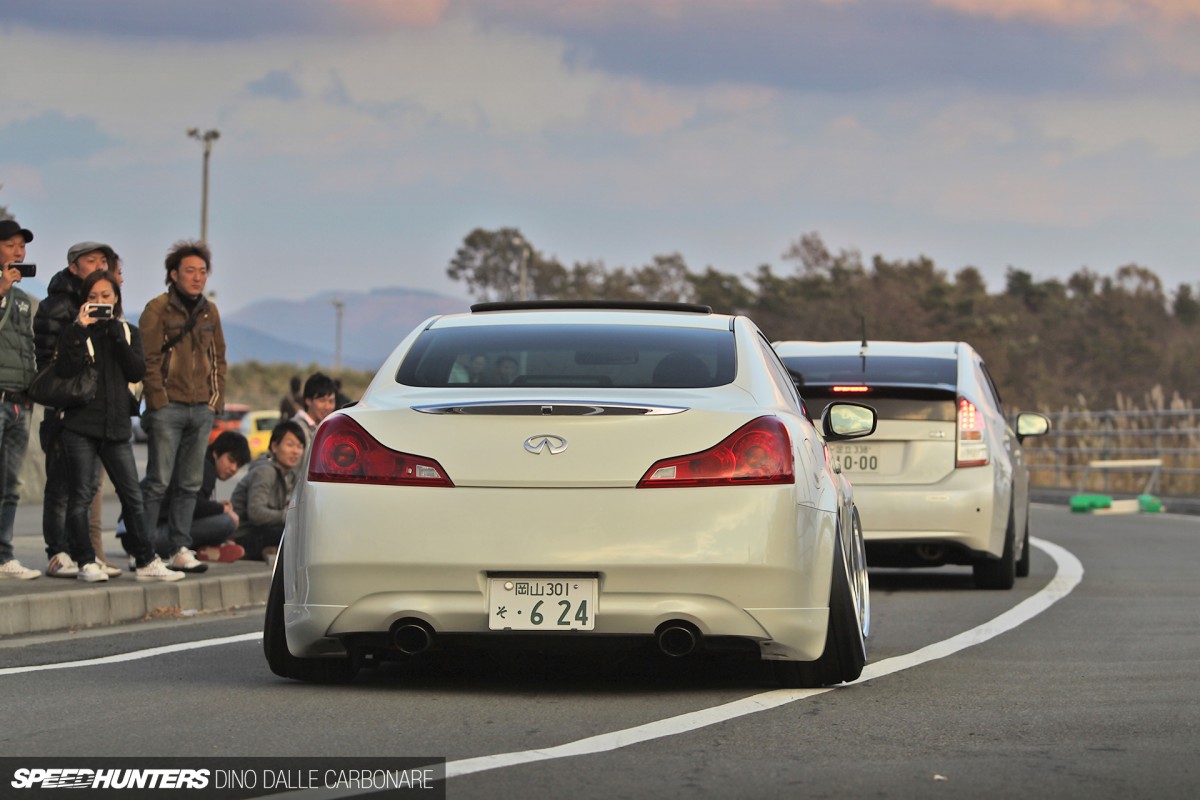 It was so cool to see just how most of these cars had travelled up to FSW from the furthest corners of the country…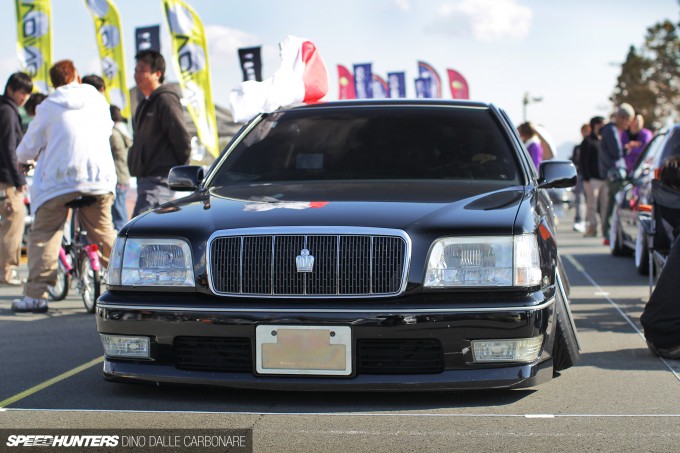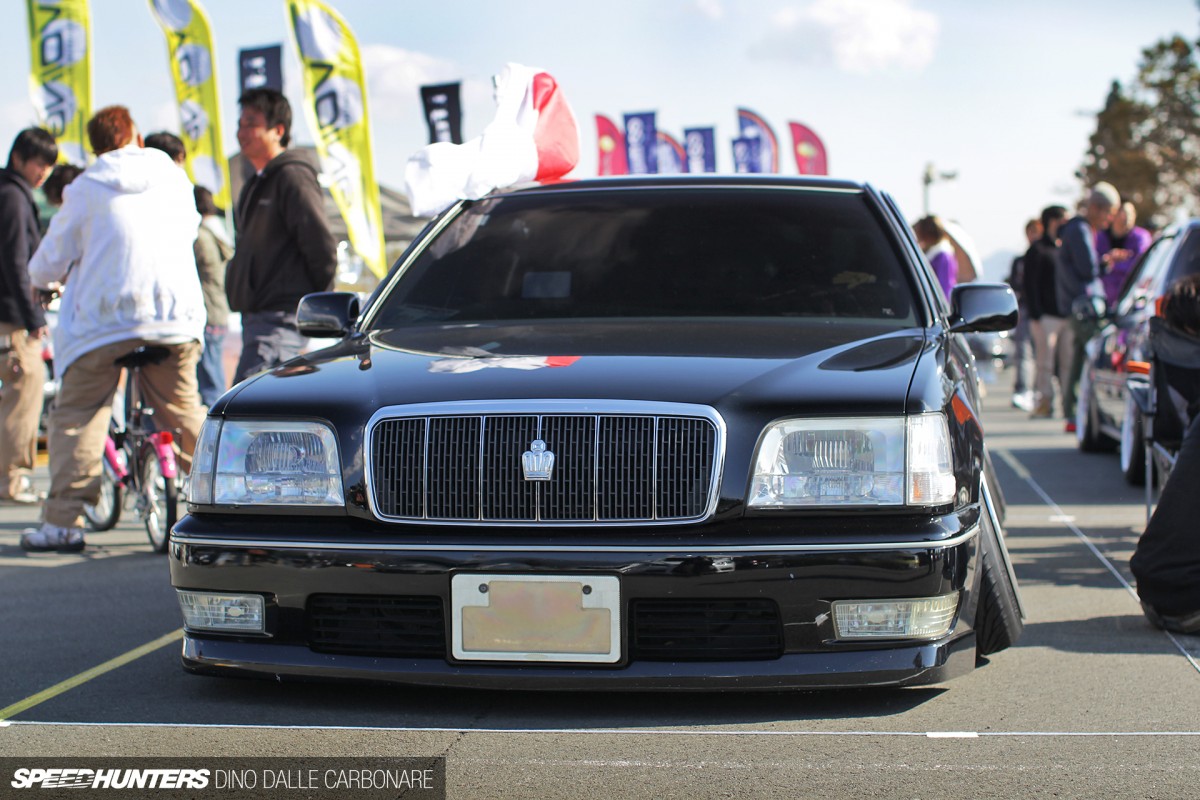 … giving a very complete and authentic take to the gathering; an accurate representation of what is currently happening in Japan in this controversial scene that seems to be all the rage now.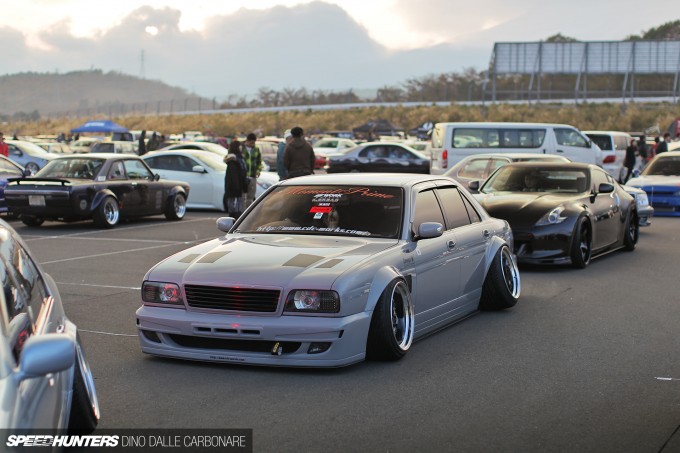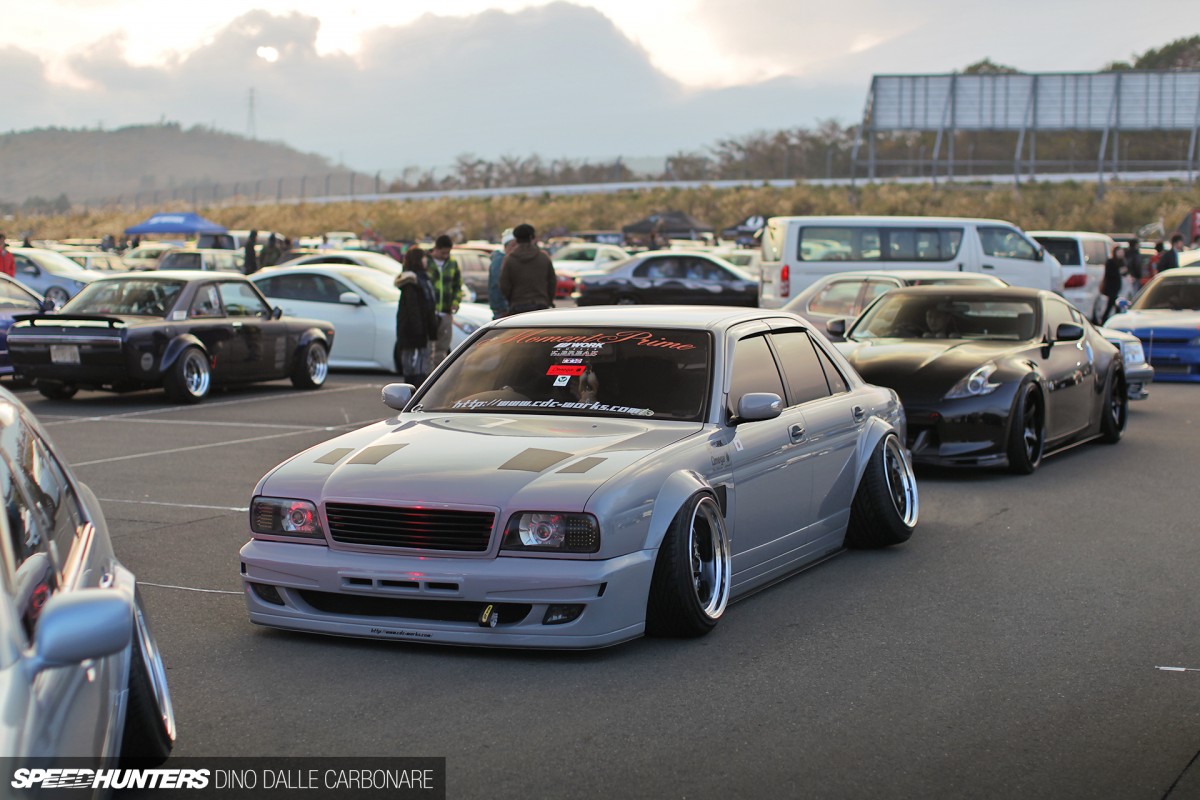 See just how many styles you can spot in this pic!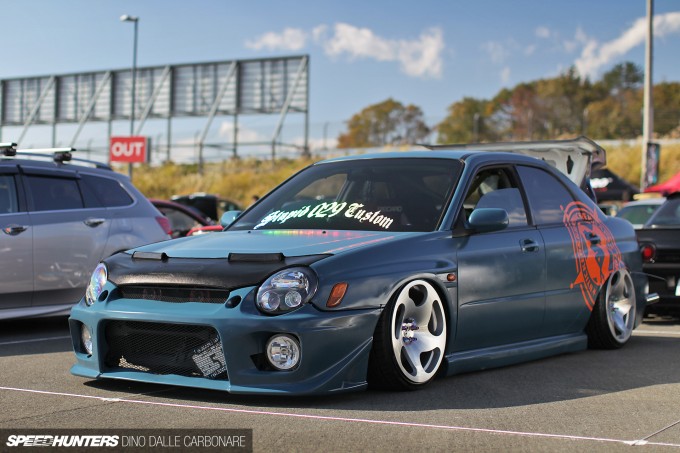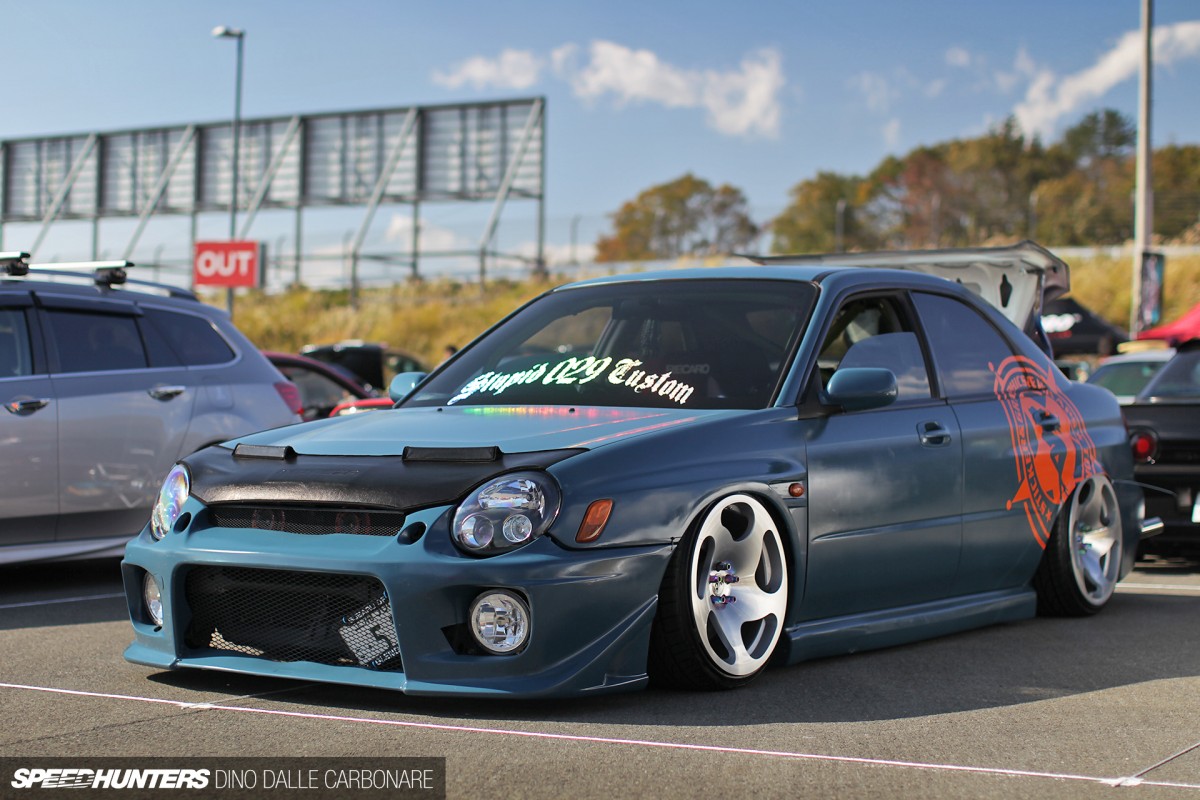 With the show spanning from 11am to 4pm there was literally not enough time to really check out everything in detail. As I made my way down one line-up of cars…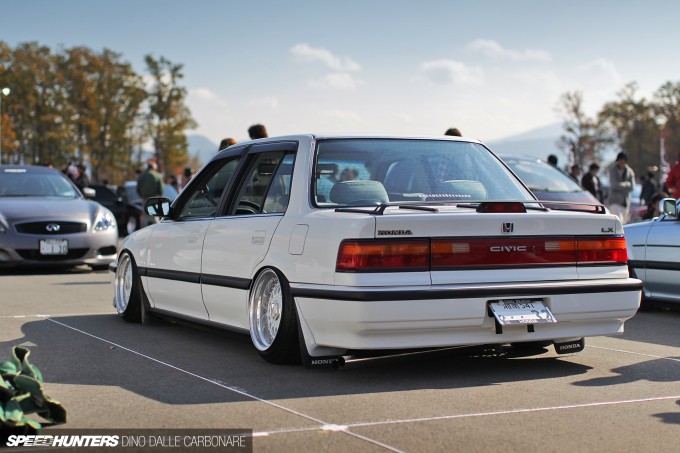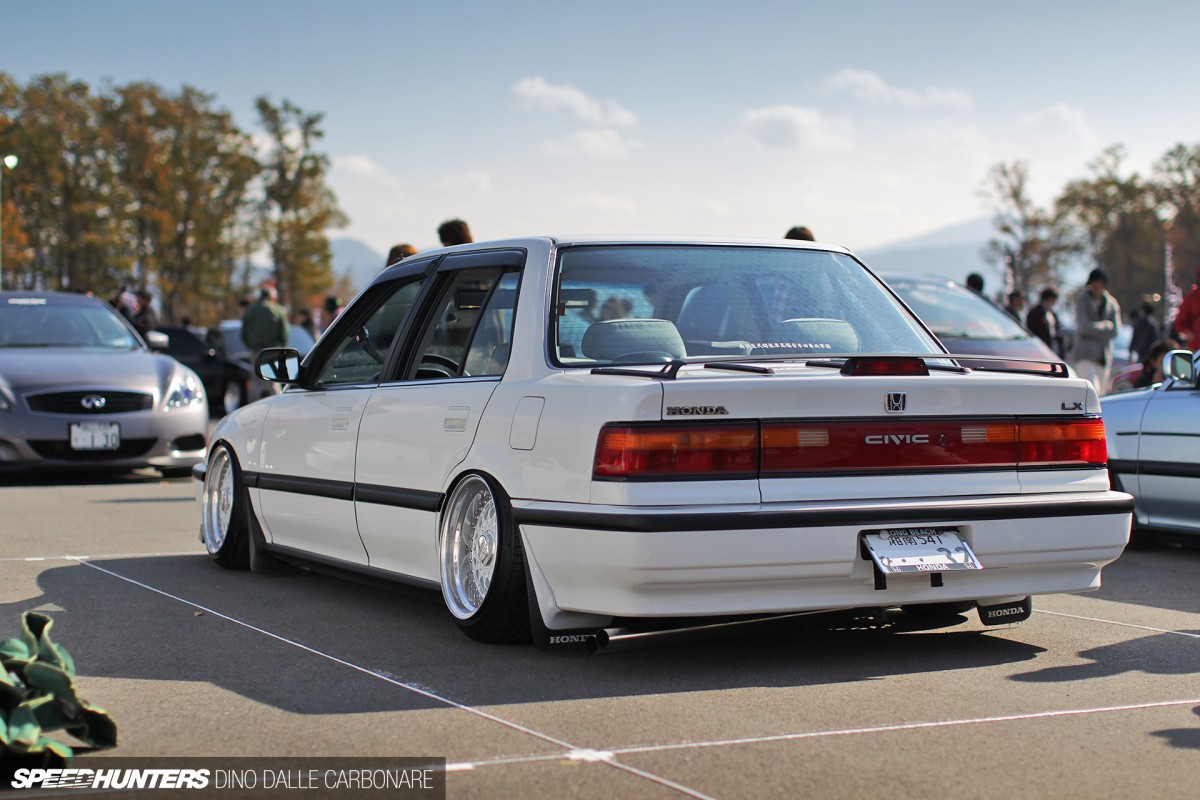 … it was literally impossible to fight the urge to cross over onto another line if you happen to spot a vehicle that really grabbed your attention. The sheer quality of it all however is what defines these sort of events and more to the point the quality these Japanese cars ooze. Owners take so much pride in their cars; the meticulous attention to detail and the drive to come up with something unique or different from the norm is what sets them all apart. Take a look at the way the tailpipe has been routed out on this USDM Civic sedan for example.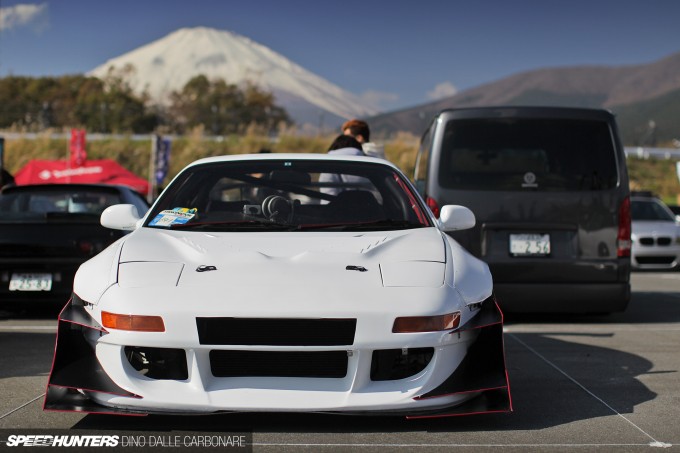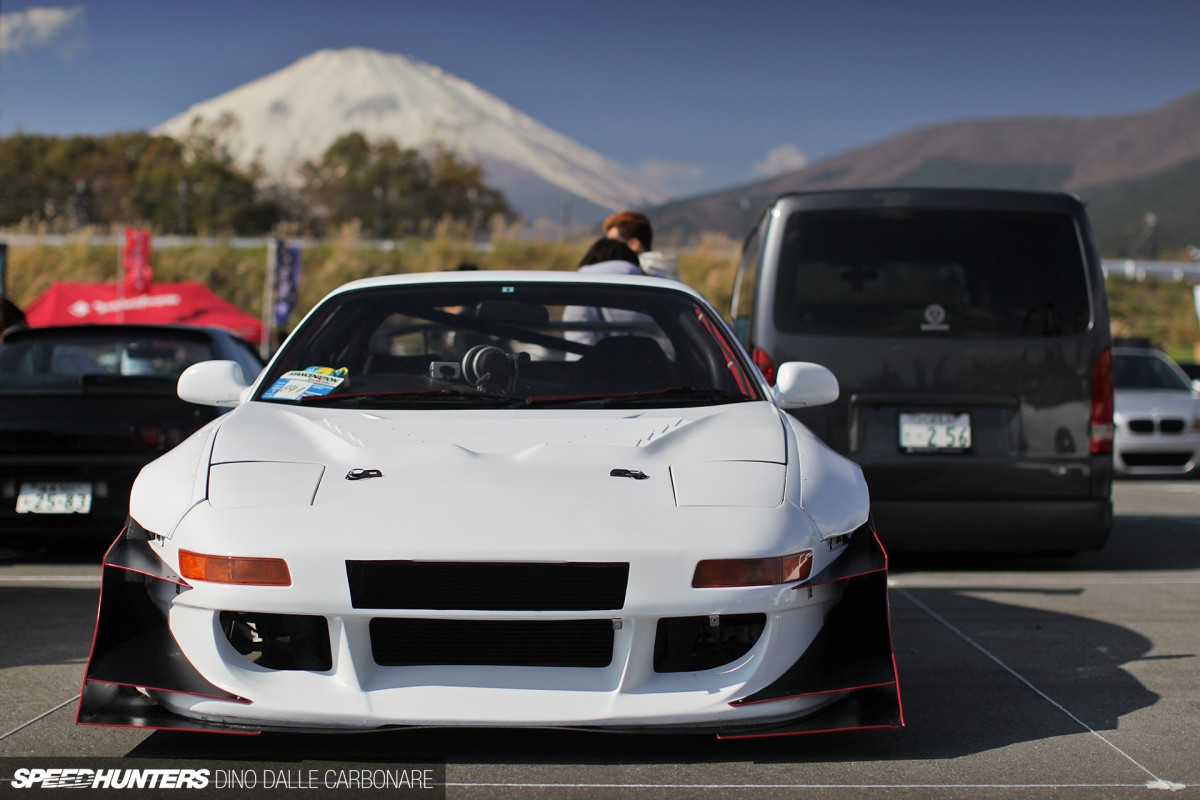 Shock! A car representing function over form! Oh the horror! Jokes aside, this SW20 was very cool and one car that successfully attempted to add a few touches of style to the obvious time attack look it was built to represent.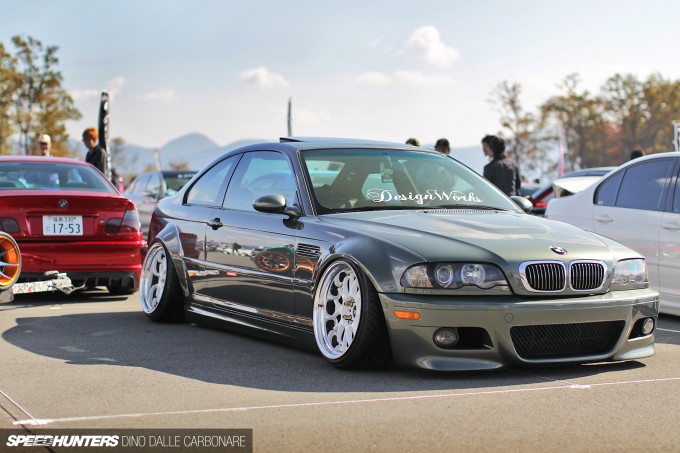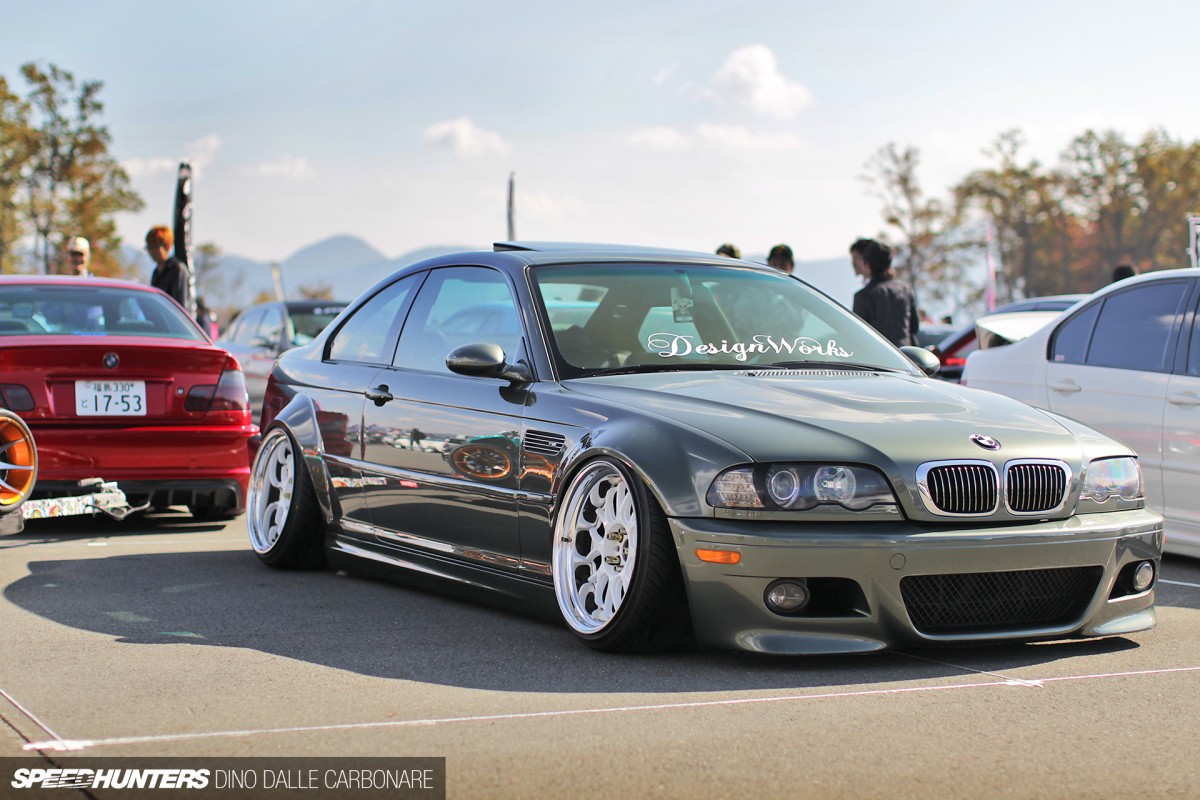 Here is another example of the ever-growing Euro presence in this scene, represented beautifully by this E46 M3…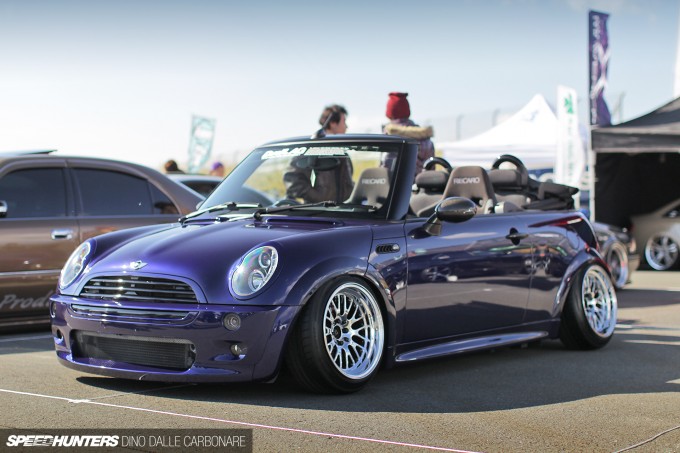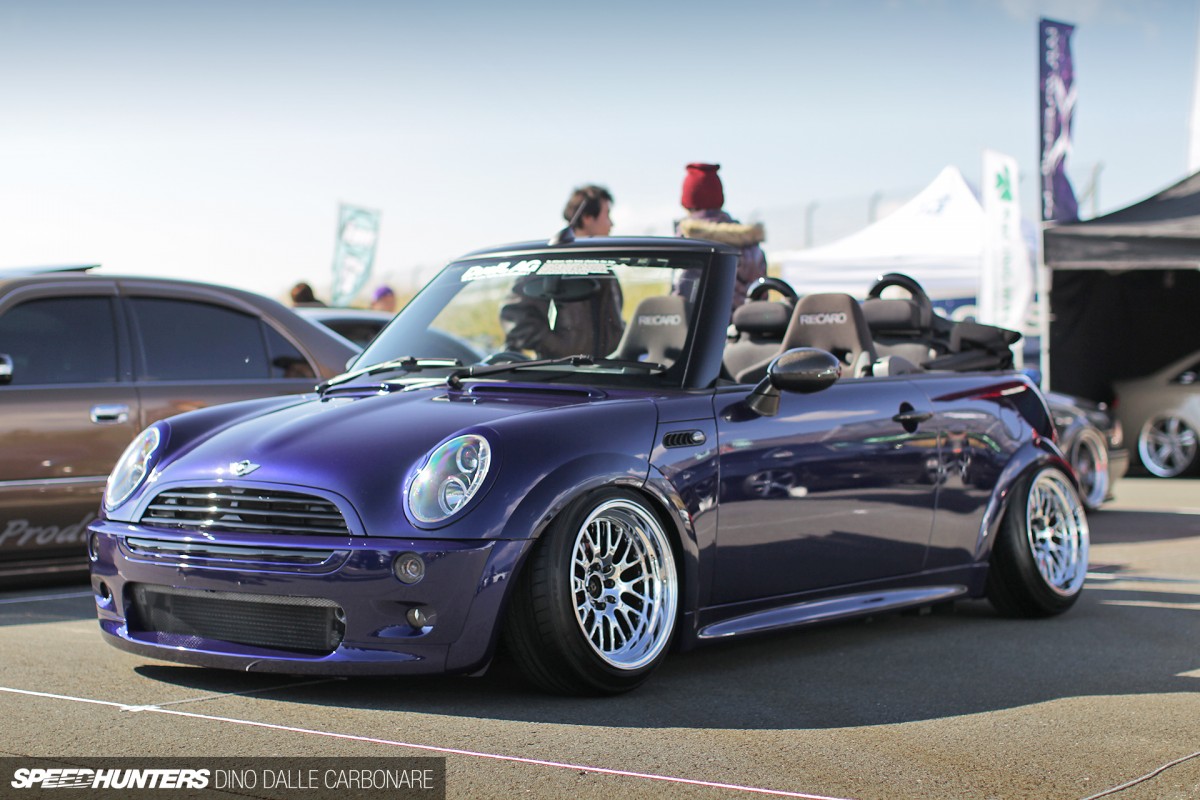 … and this dumped Mini convertible.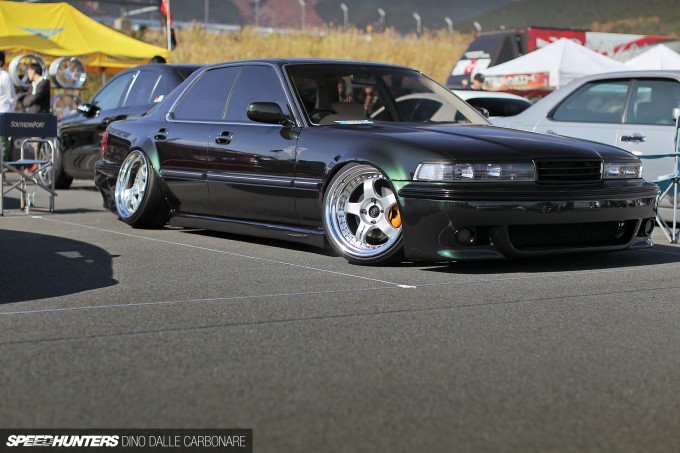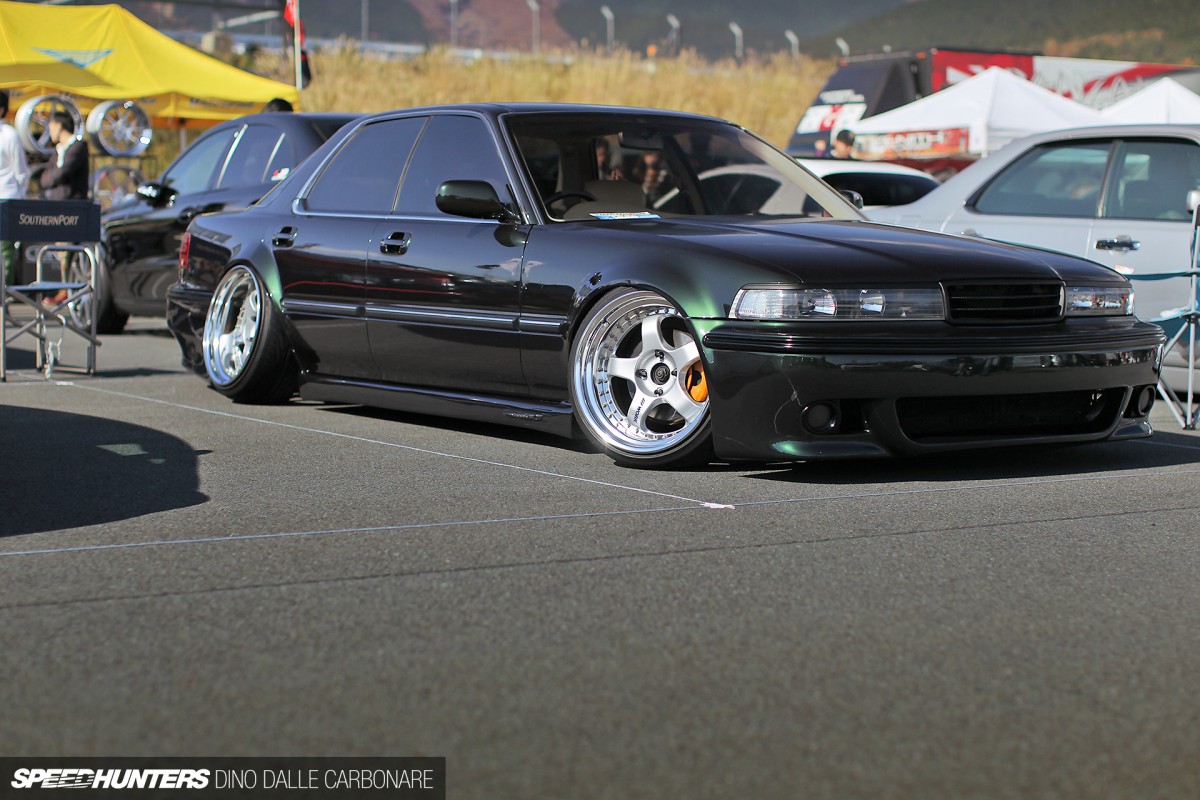 I loved how this old Honda Inspire looked with those bippu-style fender flares and aggressive negative camber. The choice of Work Meisters gave it a definite sportier feel…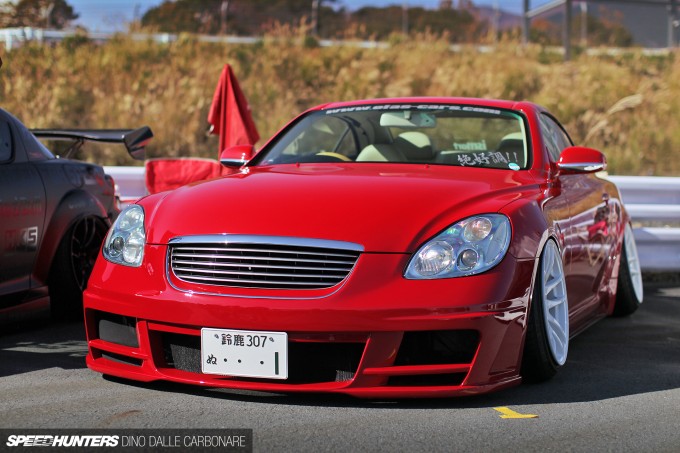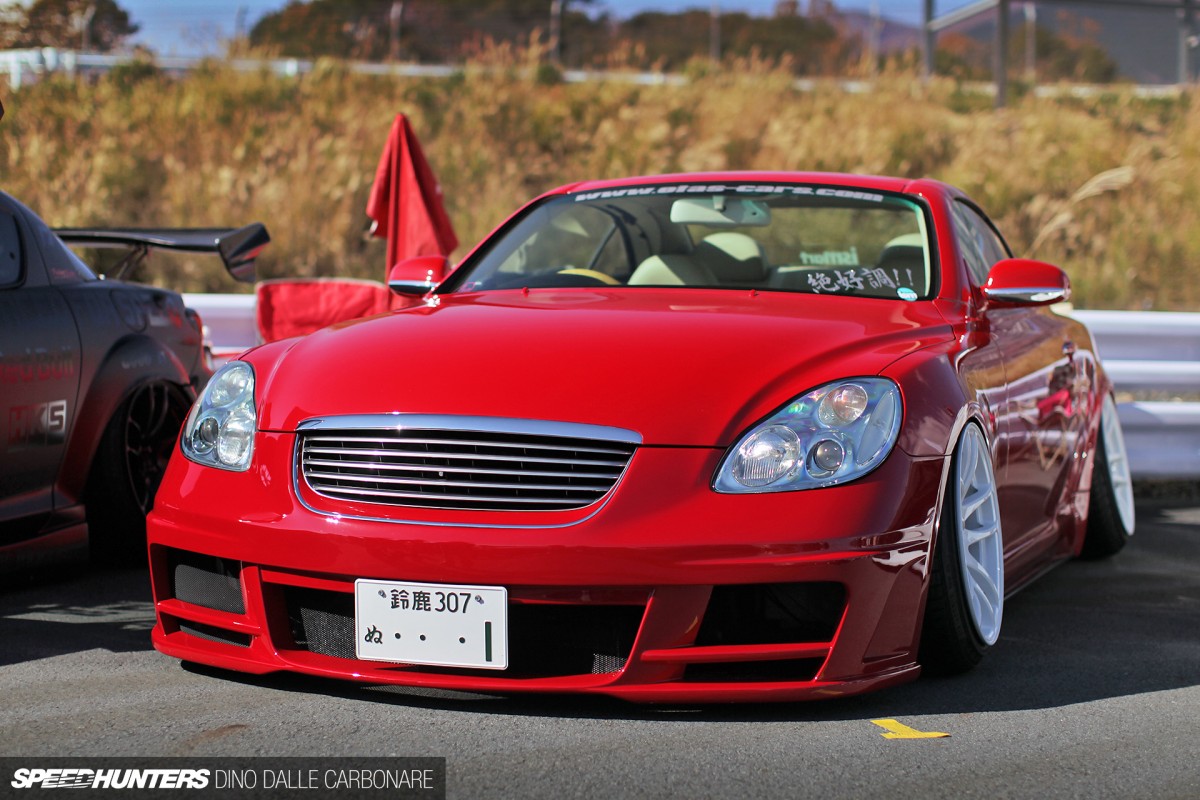 … much like this red Soarer on white Emotions at the ismart display area.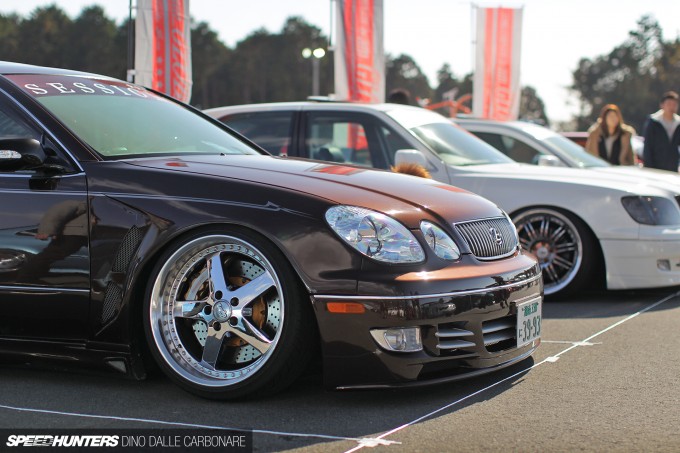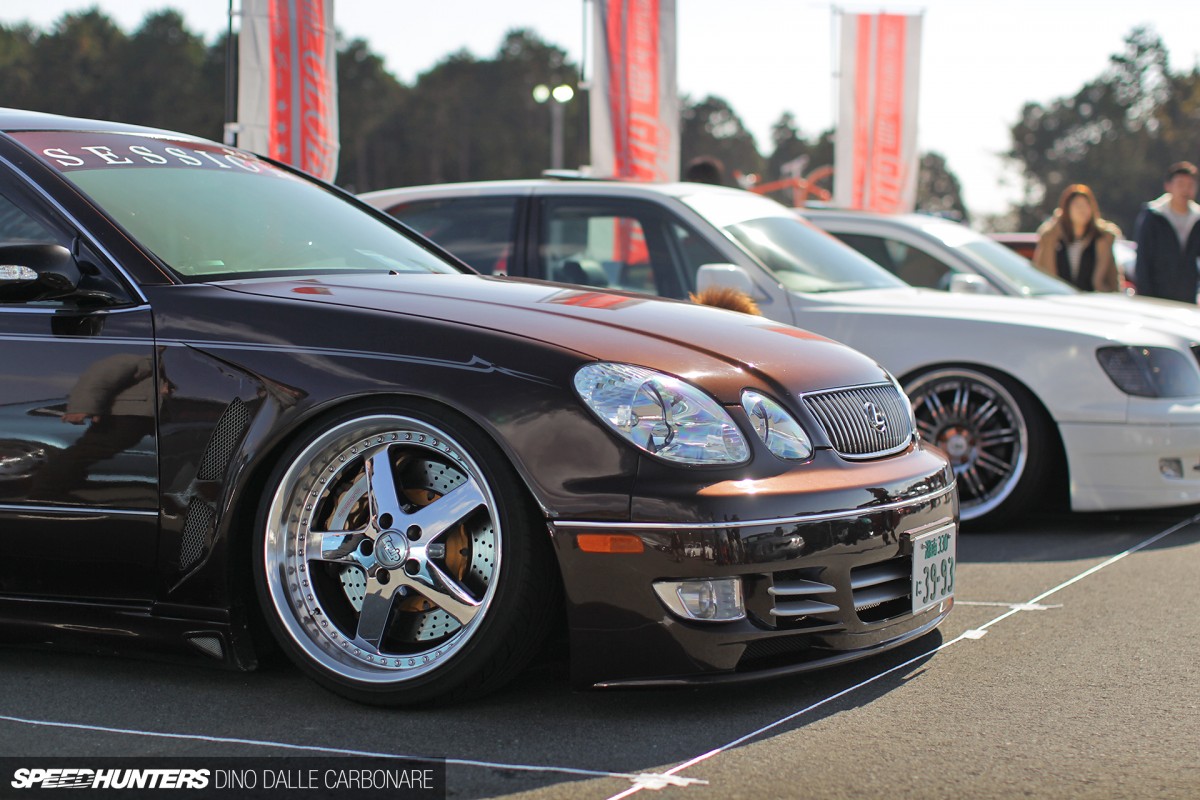 Yokohama-based VIP shop Sessions was at the event too with some cool cars that included this nice Aristo, a platform they have much experience in tuning and transforming into an attention-grabbing ride.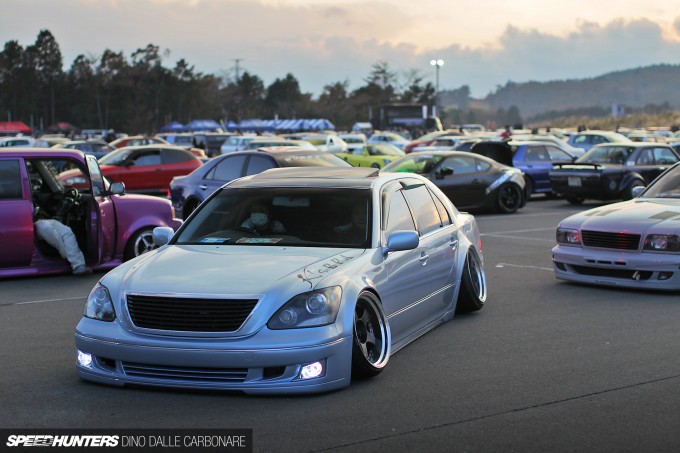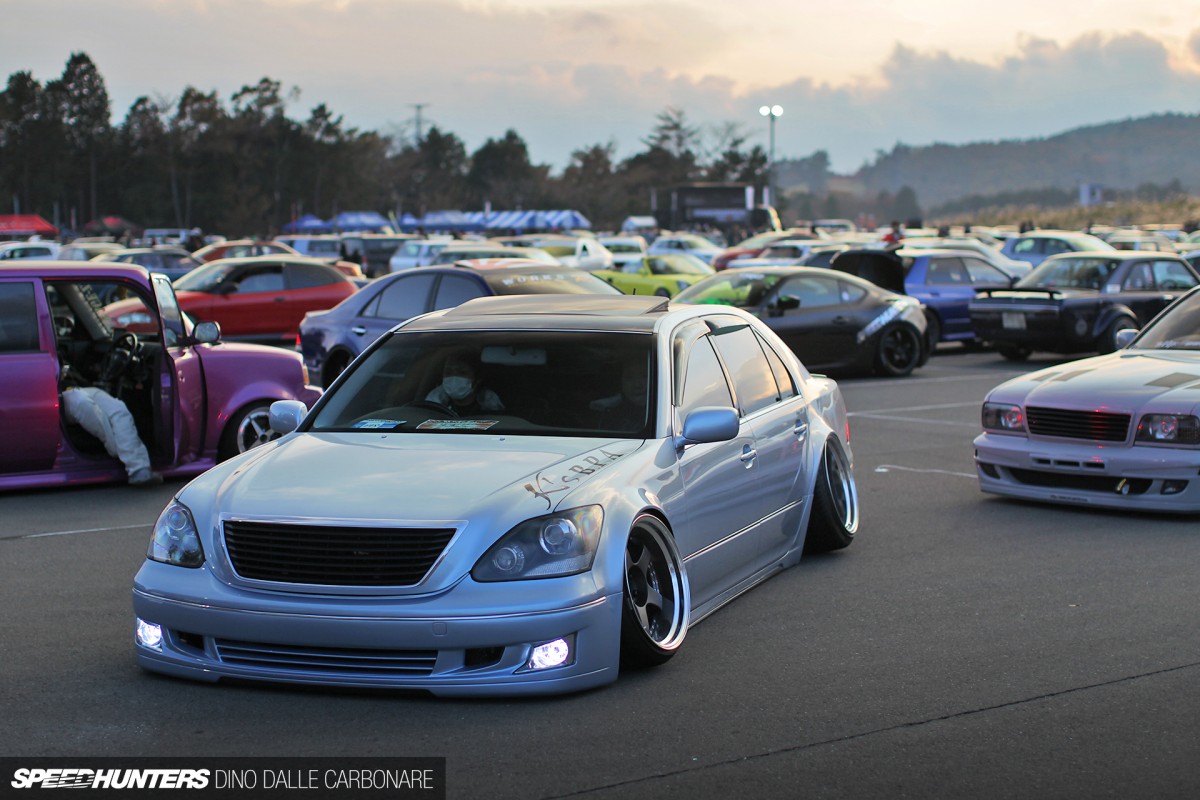 I'll end this first post here, with an image of a car that was easily my favorite Celsior at the event. It's not so much its smoothness and cleanly executed fender extensions that set it apart but the fact that it achieved its on-the-ground stance without the use of air suspension, sitting with all its bodywork right on the asphalt, the sounds of scraping plastic and metal boldly making a statement. Craziest thing is the car was driven 200 miles up from Nagoya and then back down again! Back soon with more!