An unlikely choice
The first time I saw Fredrik Sørlie's Cressida was in Jonathan's Gatebil on Ice post earlier this year. The image of the car; wheels steered full lock as it powered through a massive ice slide, really stood out, and I remember thinking, 'Damn, what a cool drift car that would make.' Living in Japan I see plenty of old Mark IIs (the JDM Cressida) around, but they are usually more popular with the shakotan and kyusha guys who restore them, slam them to the ground and then take lots of pictures of them. Of course, there is absolutely nothing wrong with that but…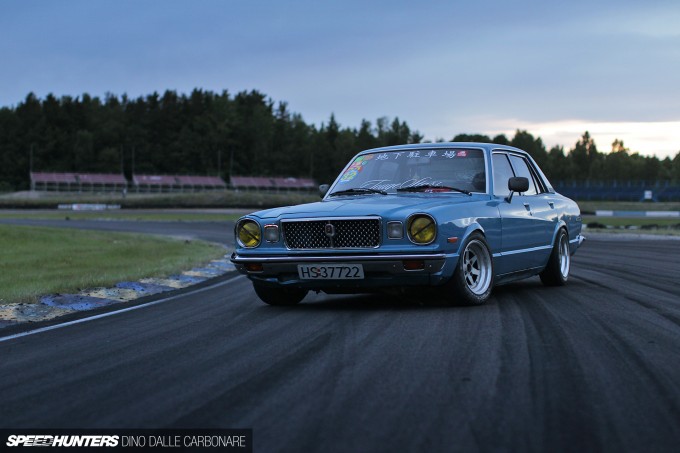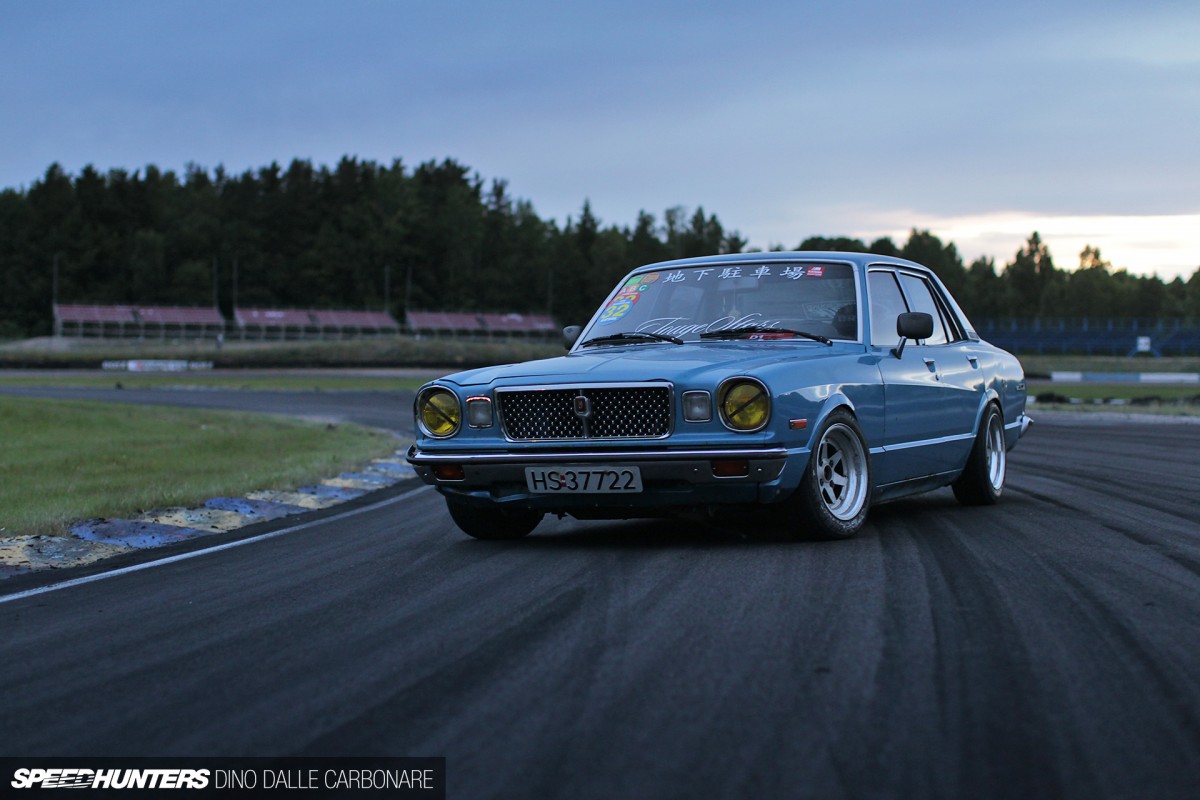 … it just all makes Fredrik's car hold even more appeal. So when I actually got to meet him and see his car at Gatebil in Mantorp earlier this year, I knew I would have to do a lot more than just look at it…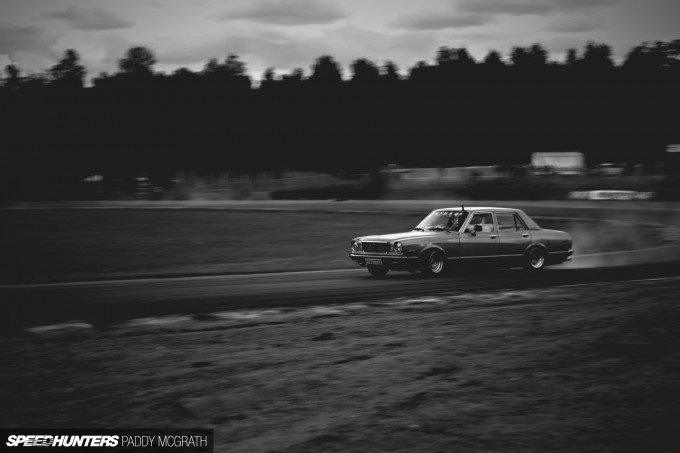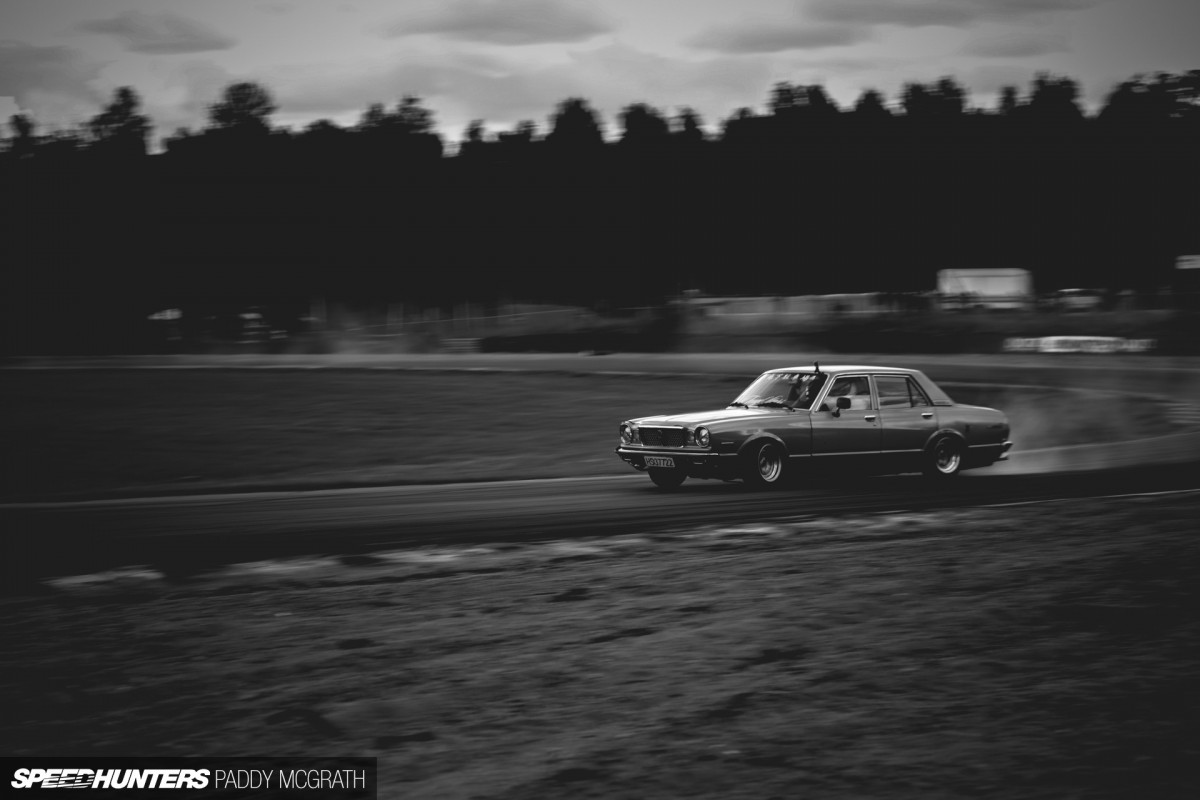 … and check him out in action.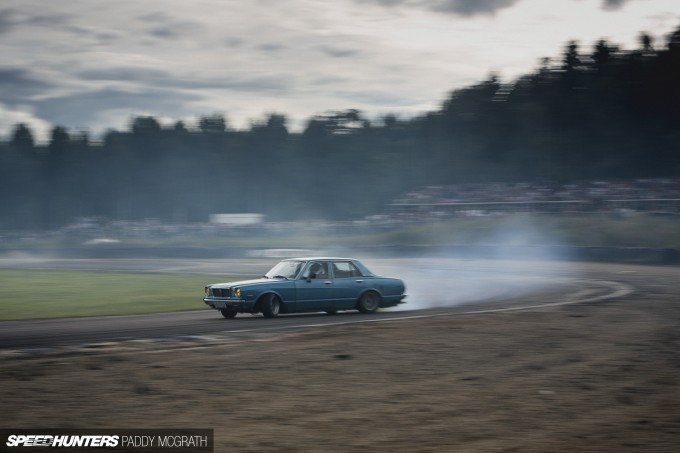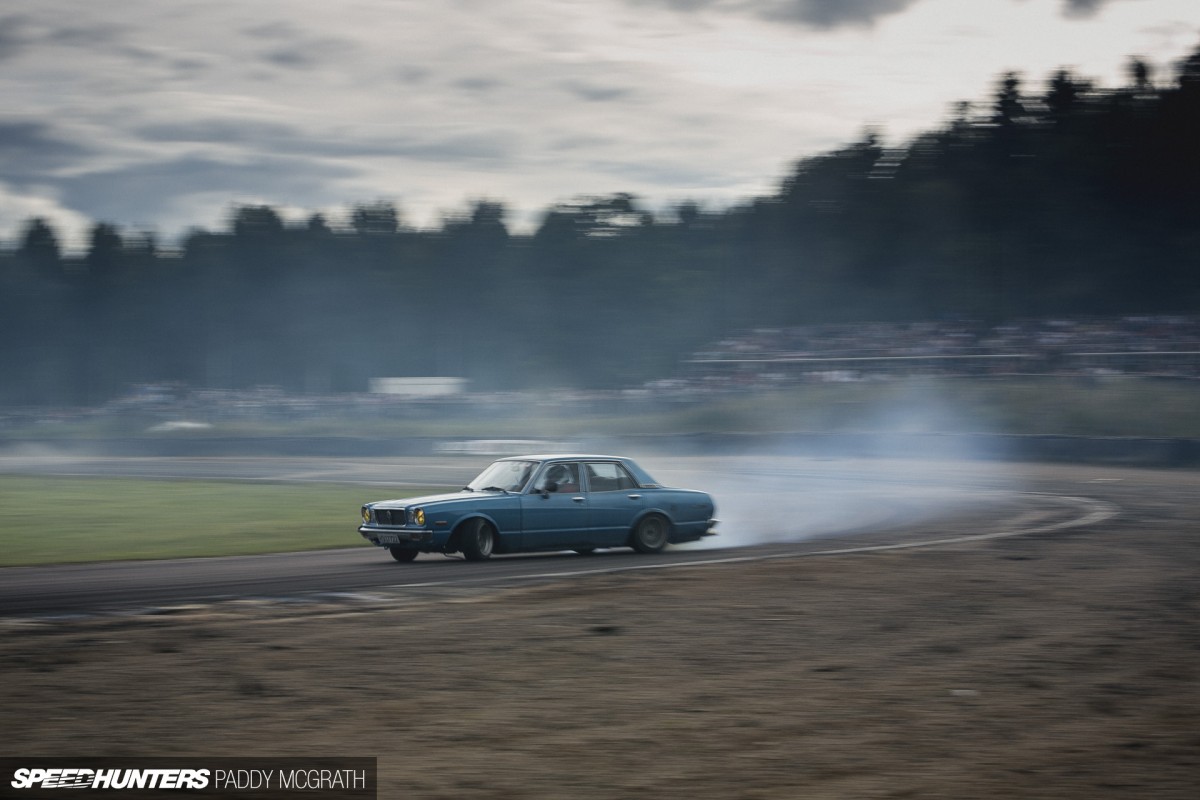 Why do I like this car so much? Well, first of all it's cool and refreshing to see an old school Japanese car modified in this way, with the right parts, and being put to good use on the other side of the planet that it originated from. Secondly, it's a perfect example that you don't necessarily need a crazy amount of money to go drifting. All it takes is a few choice modifications, a bit of know how and lots of will. Of course, having some of Fredrik's skill behind the wheel helps too!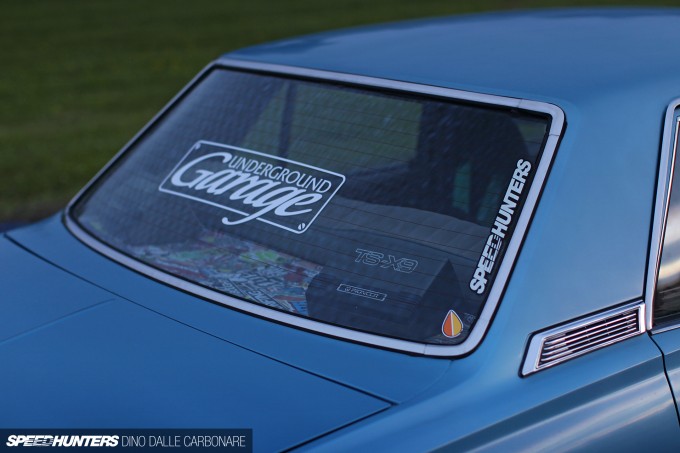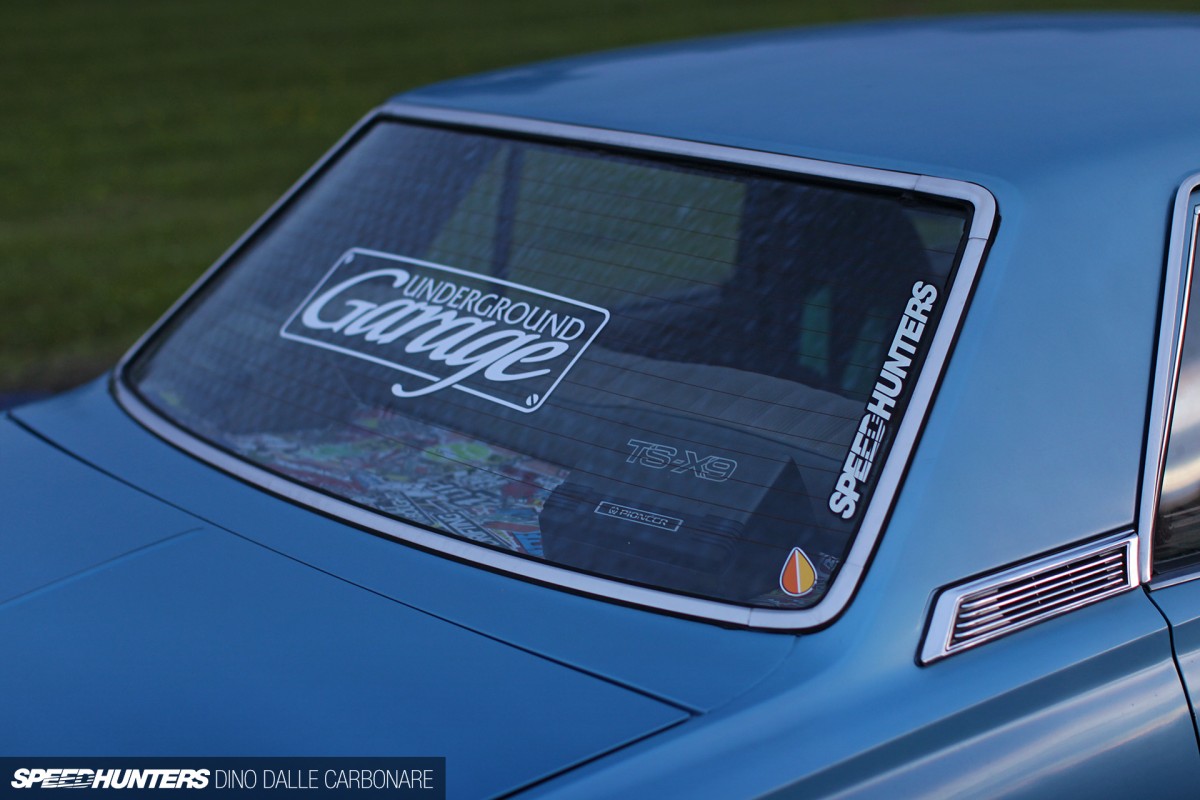 One night after another day of Gatebil mayhem had come to an end and the midnight sun was on the verge of setting, Fredrik and I took his Cressida out onto the deserted corners of Mantorp Park and chatted briefly about his project.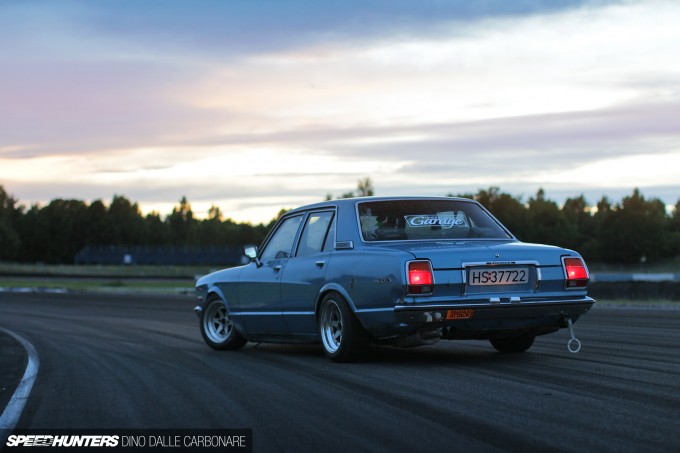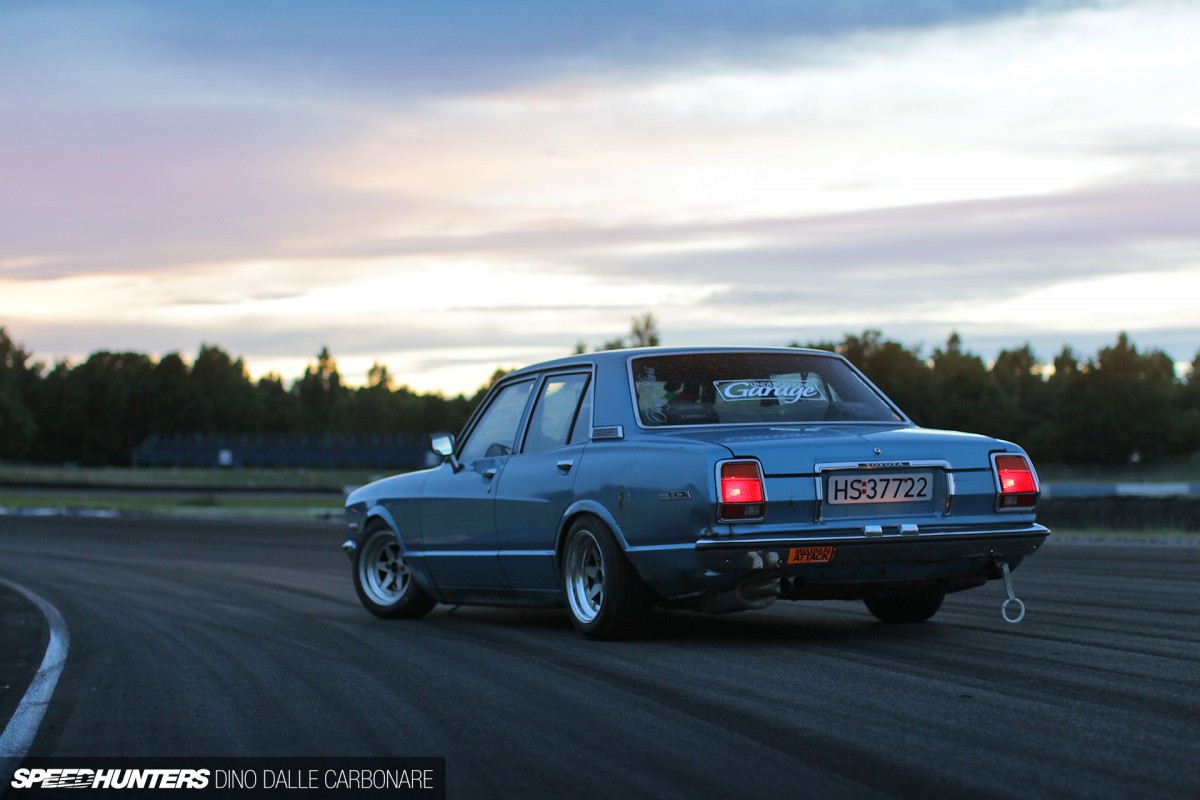 Fredrik picked the car up two years ago from a widow. Her late husband had bought the Cressida RX30 brand new back in 1977 and had used it all his life. Aside from a few dings and minor scratches, the chassis was clean and solid.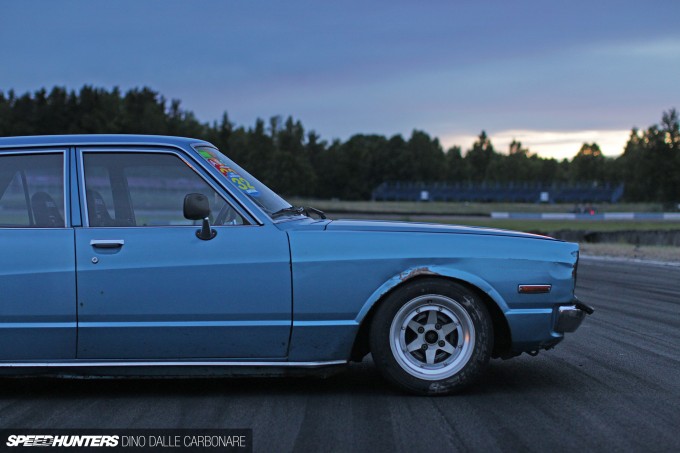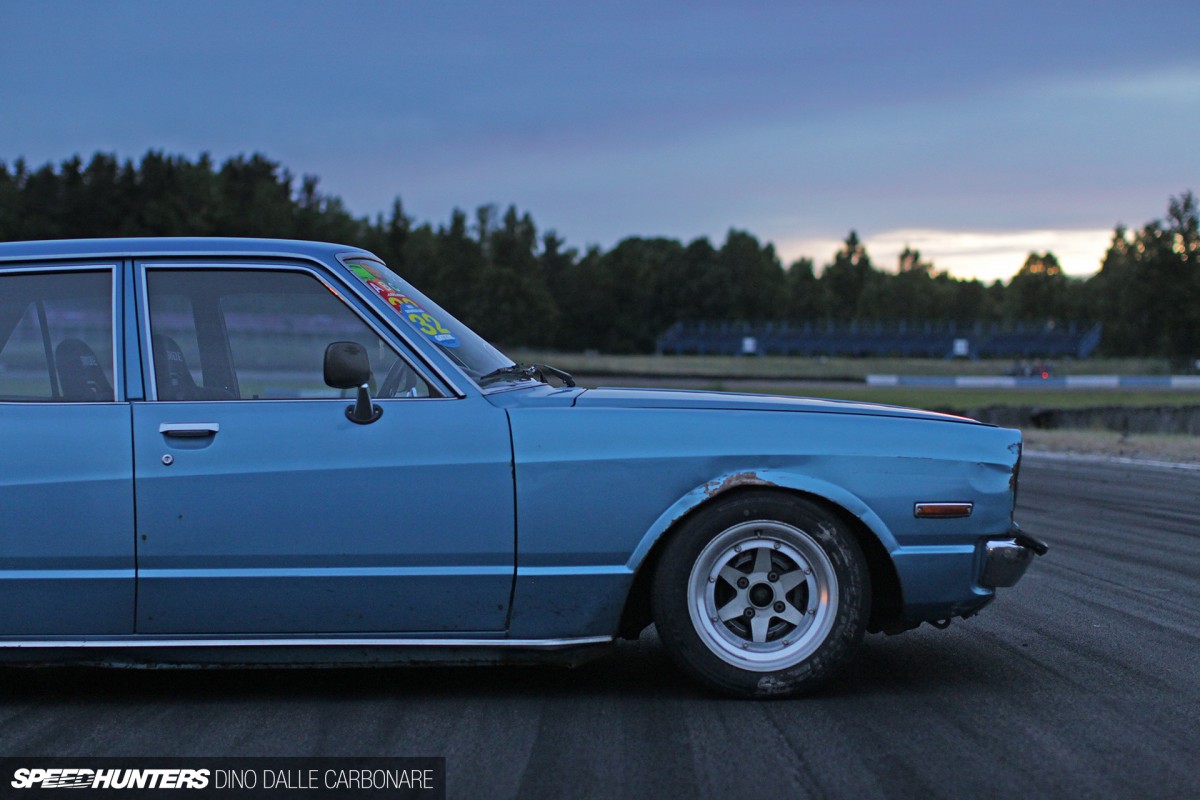 Put together with help from the guys at Underground Garage, the idea was to keep the project simple and concentrate only on the things that would help to turn the 36-year old car into a proper drift machine, without breaking the bank. While the idea to keep the body completely stock was one of Fredrik's main idea…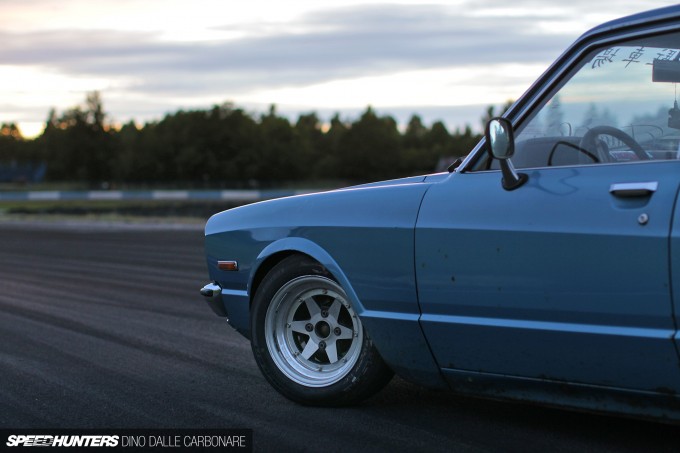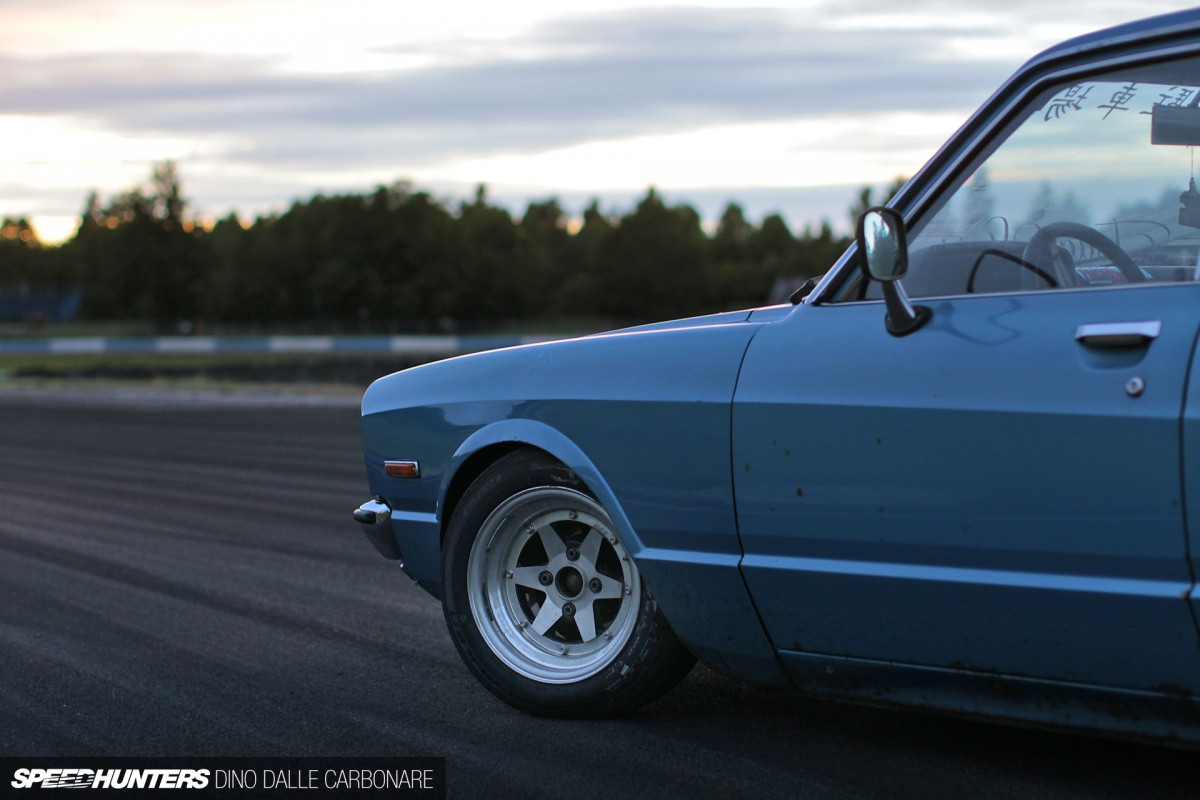 … in no way did he intend to skip out on the right sort of wheels. The 14-inch SSR XR4 Longchamps measure 7 inches wide sizes all round….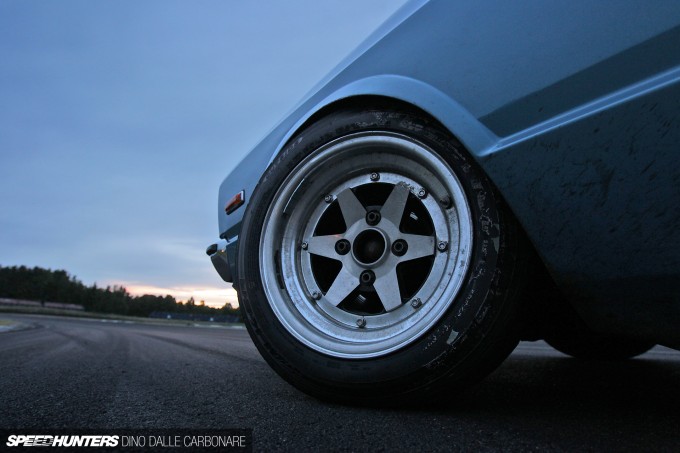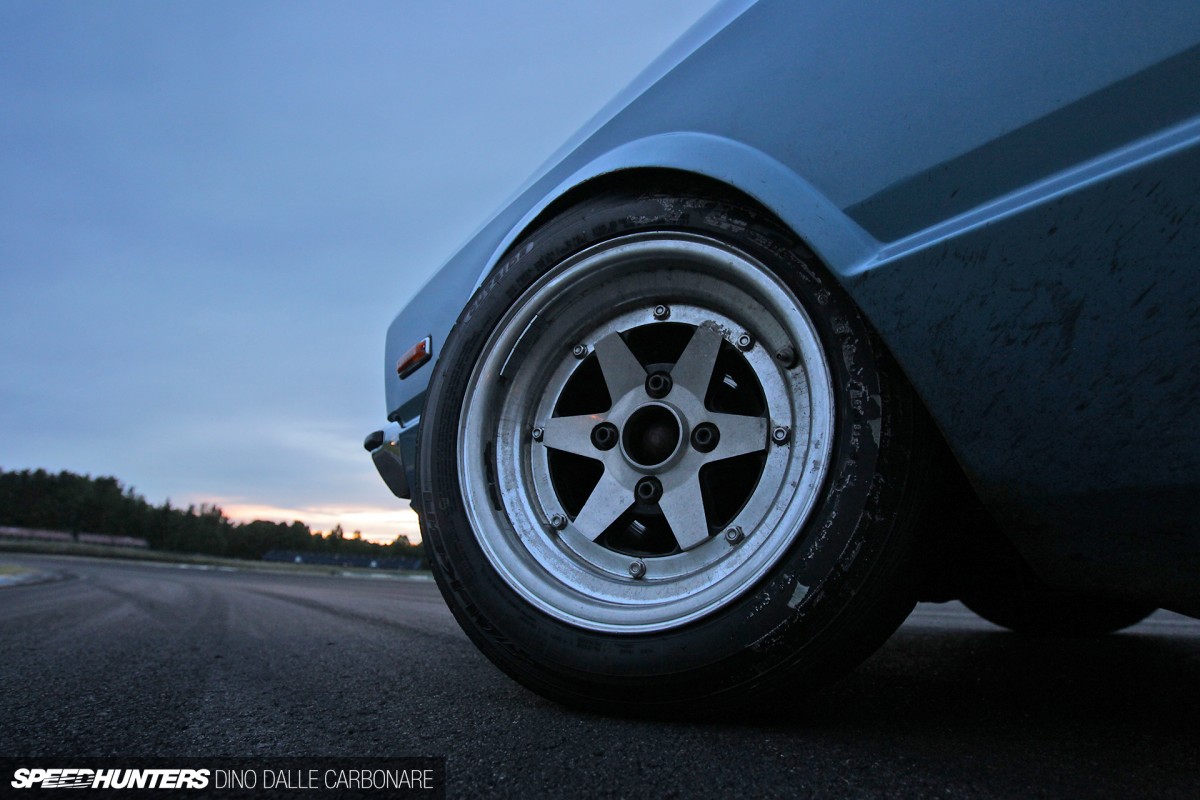 … wrapped in 185/60R14 Falken Ziex 912 rubber at each corner.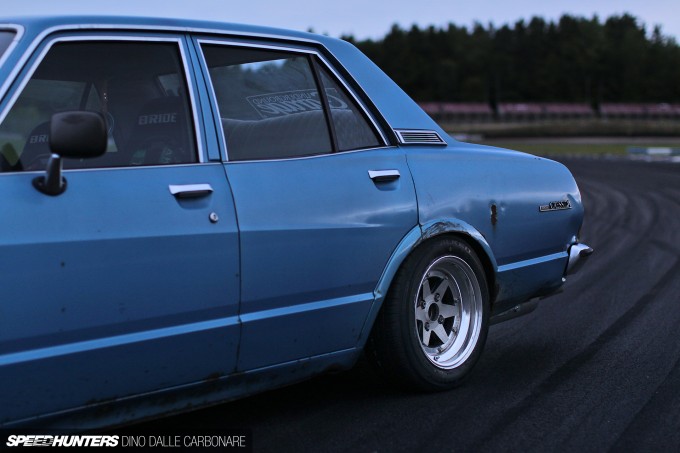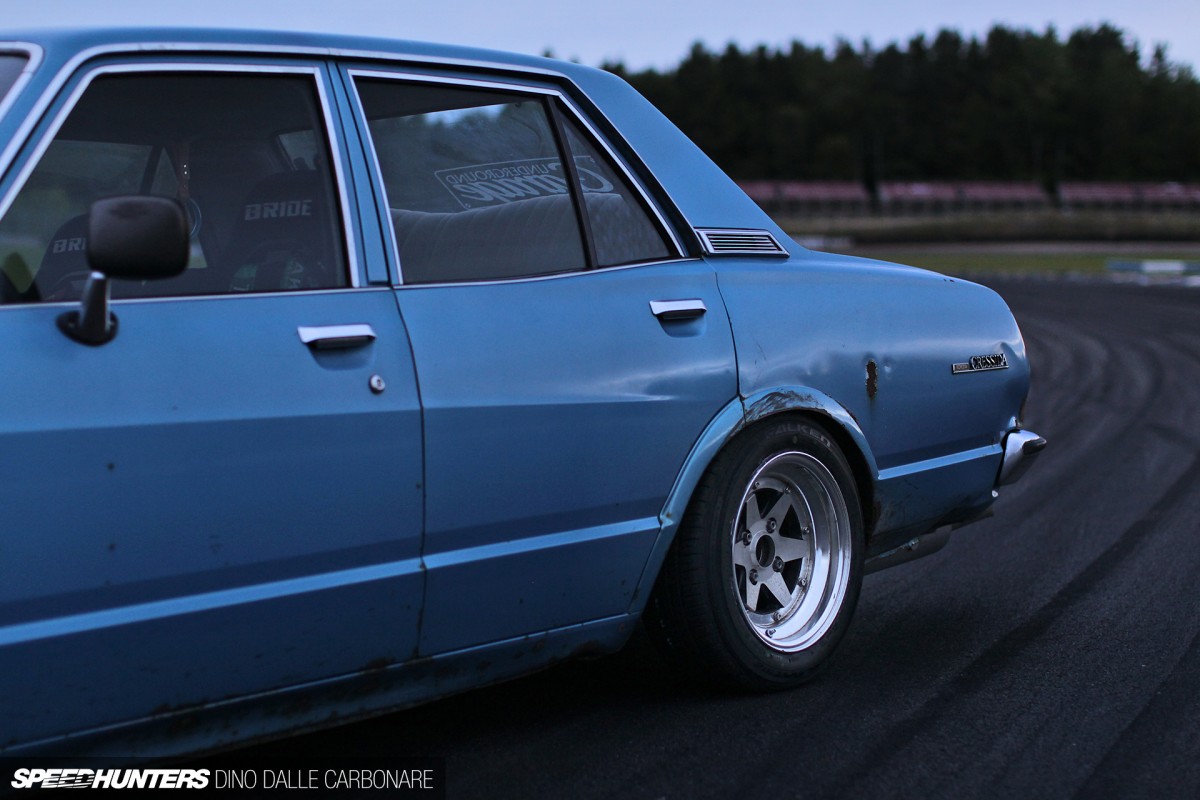 The Cressida's stance is nowhere near as extreme as some of the cars we come across in Japan, but here functionality came first and the tighter offset certainly gives the wheels a nice fit…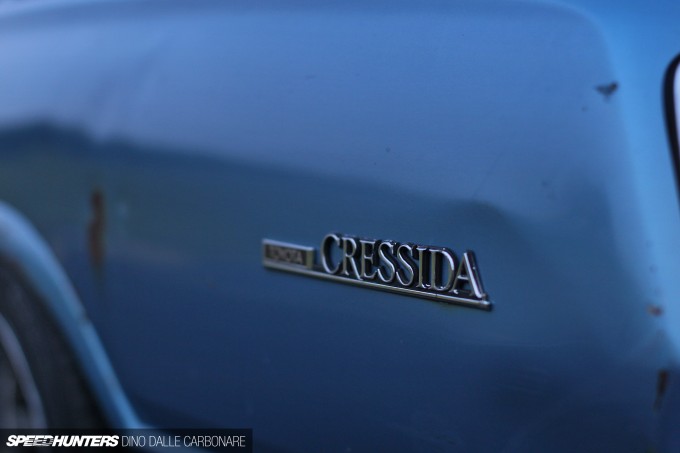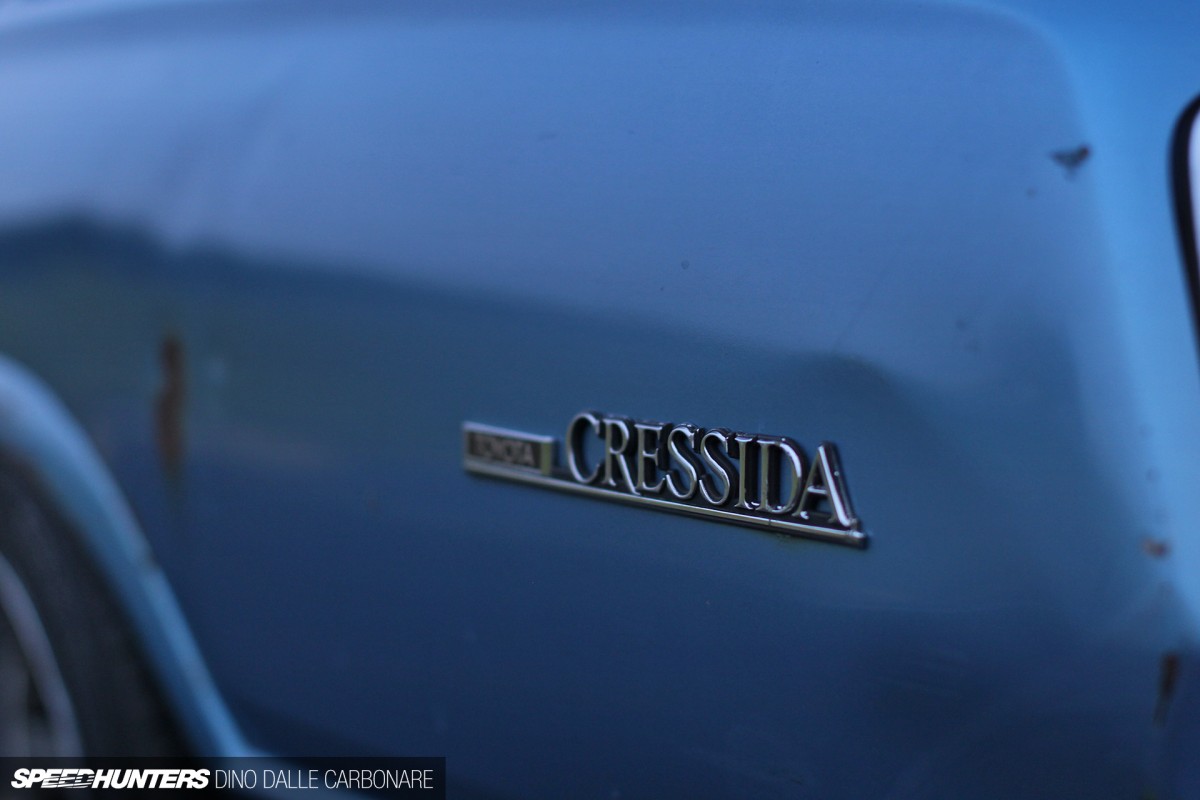 … instantly making the old Cressida pretty cool.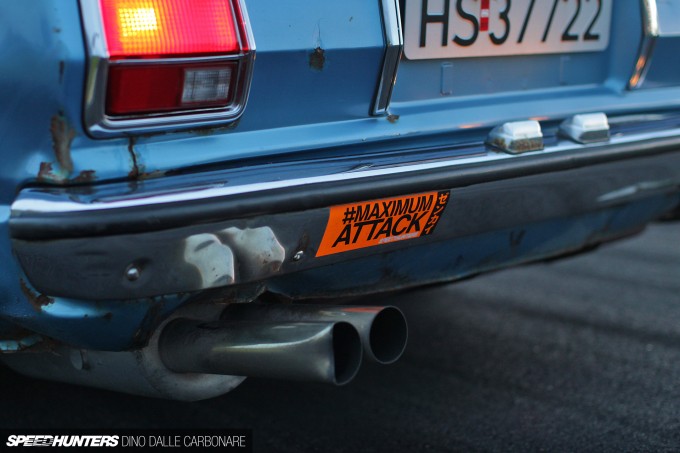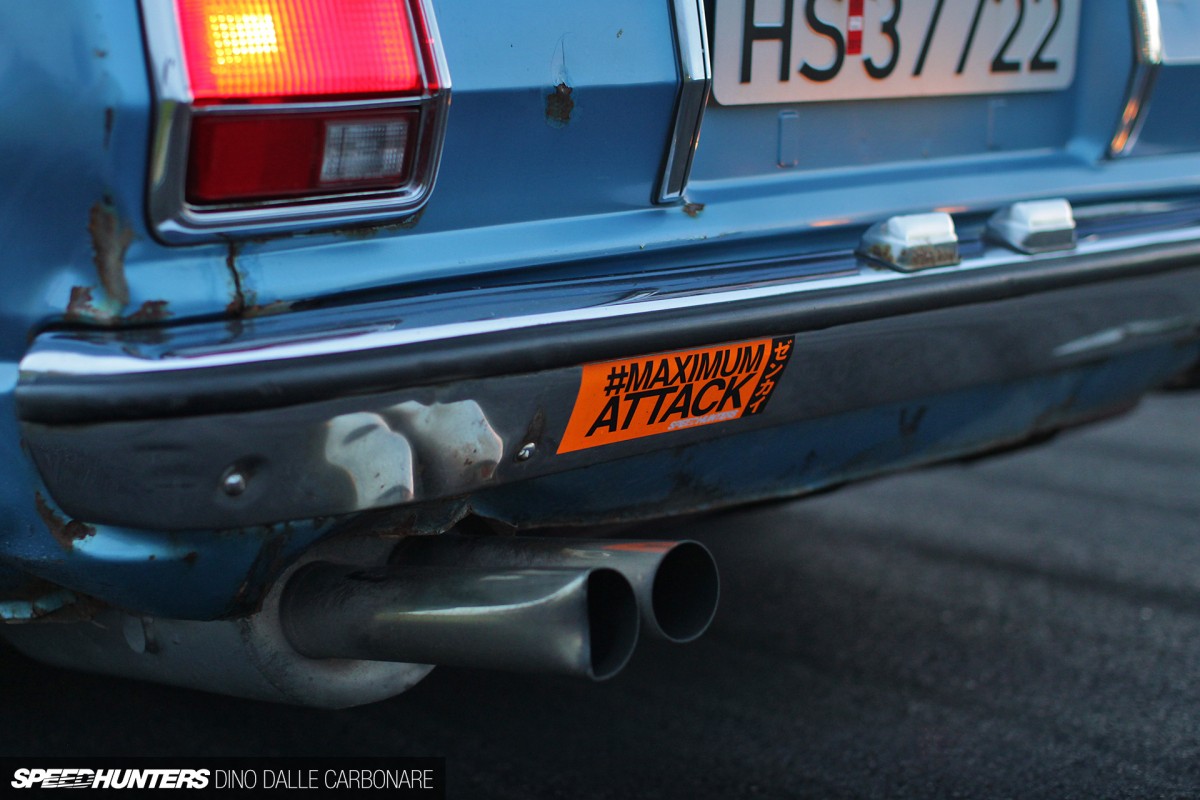 There are no other exterior modification, except of course a #MAXIMUMATTACK bumper sticker!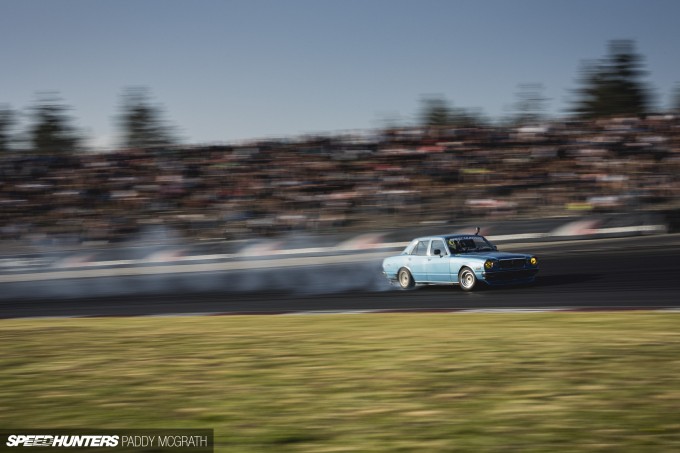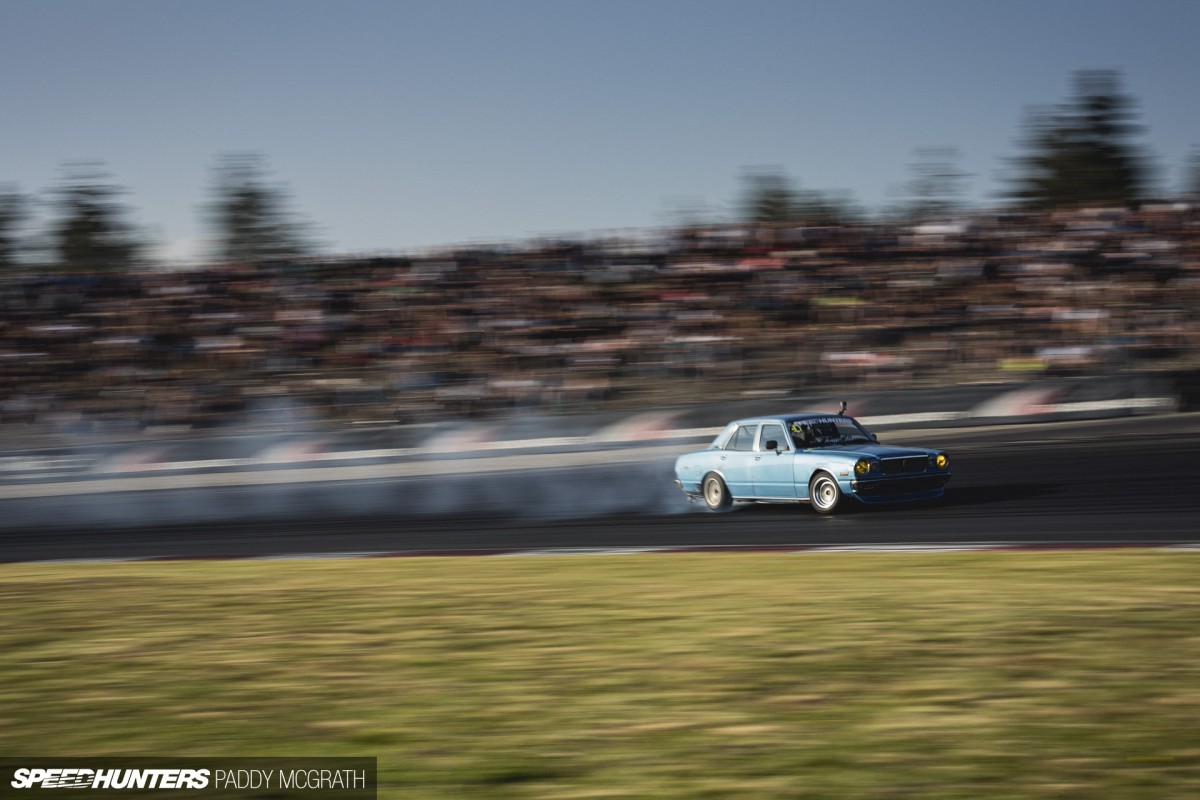 #ZENKAI all the way!
Who said power is everything?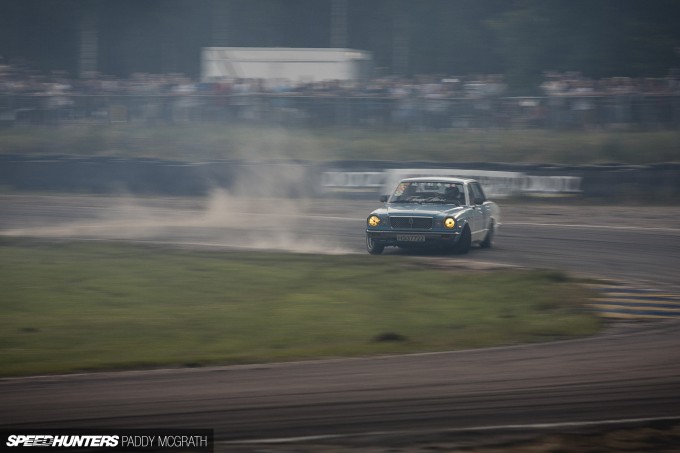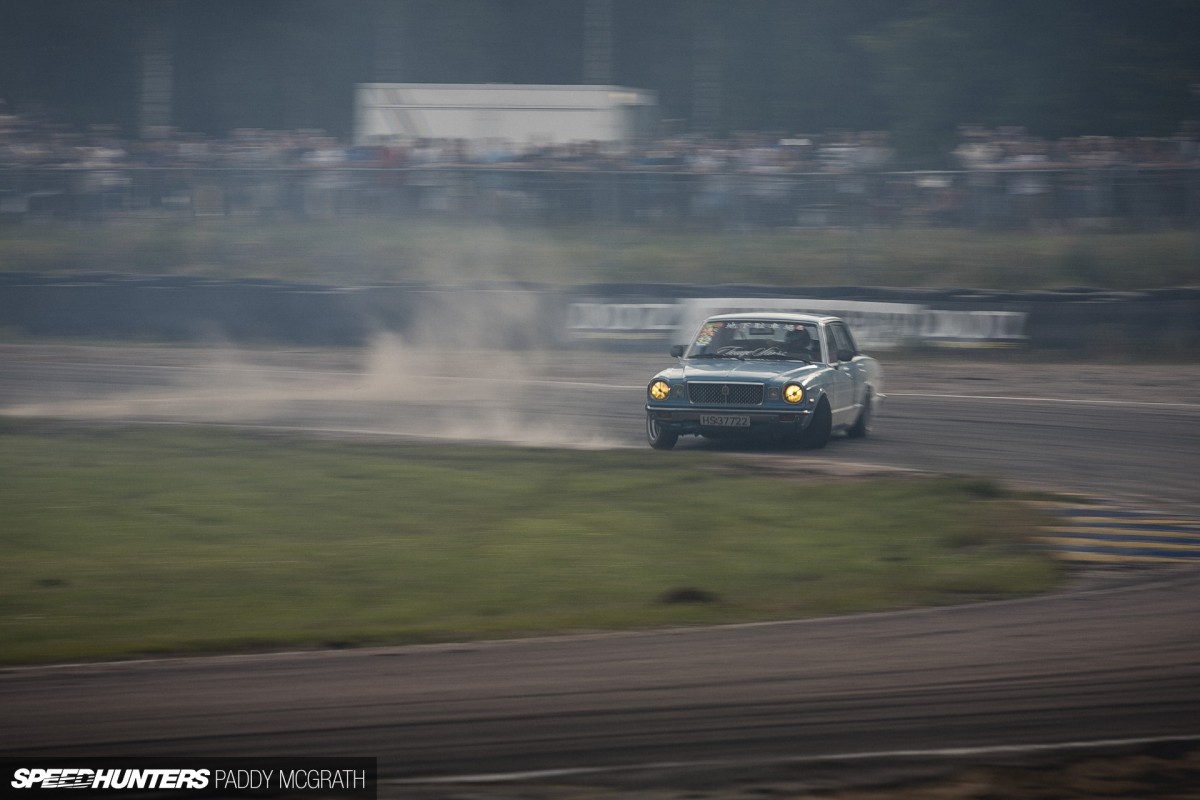 As Fredrik told me, the factory 2.0-litre 18R engine was just not going to cut it in the performance department. At the same time however, there was no intention of coming up with crazy modifications to extract silly amounts of power…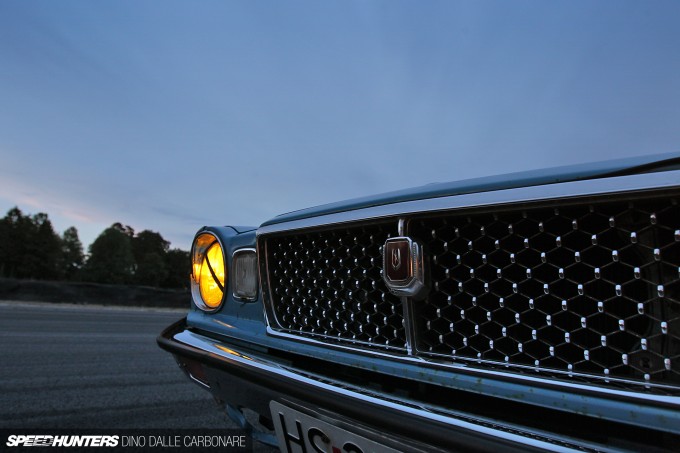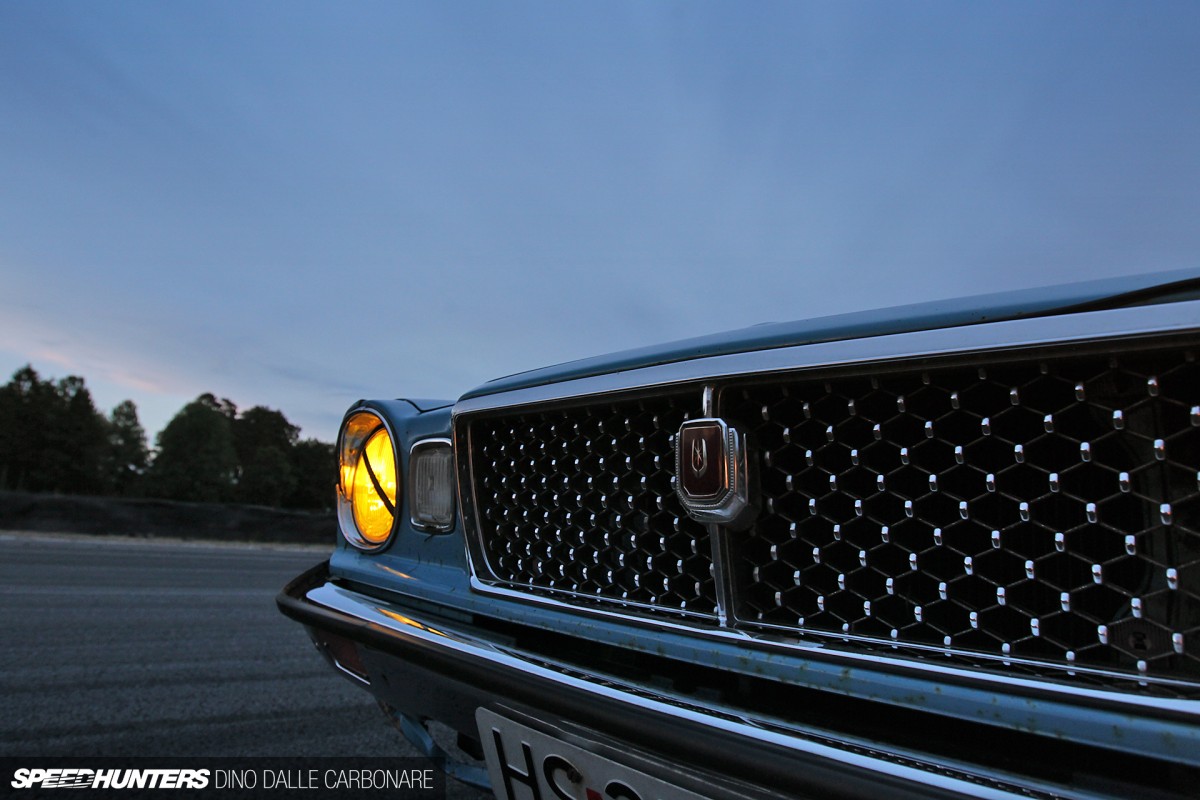 … which is why when you lift up the hood…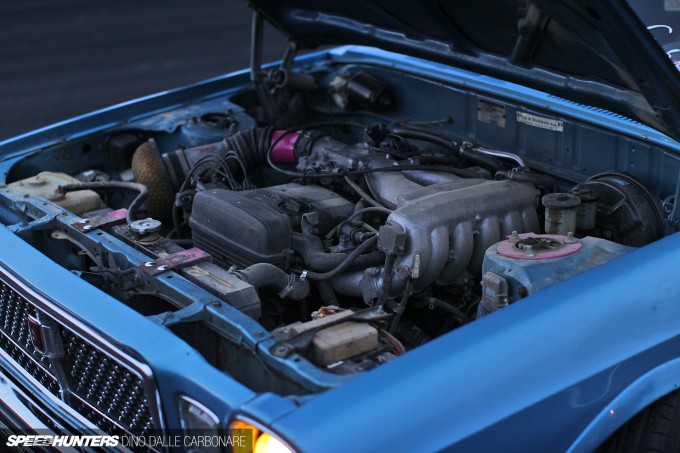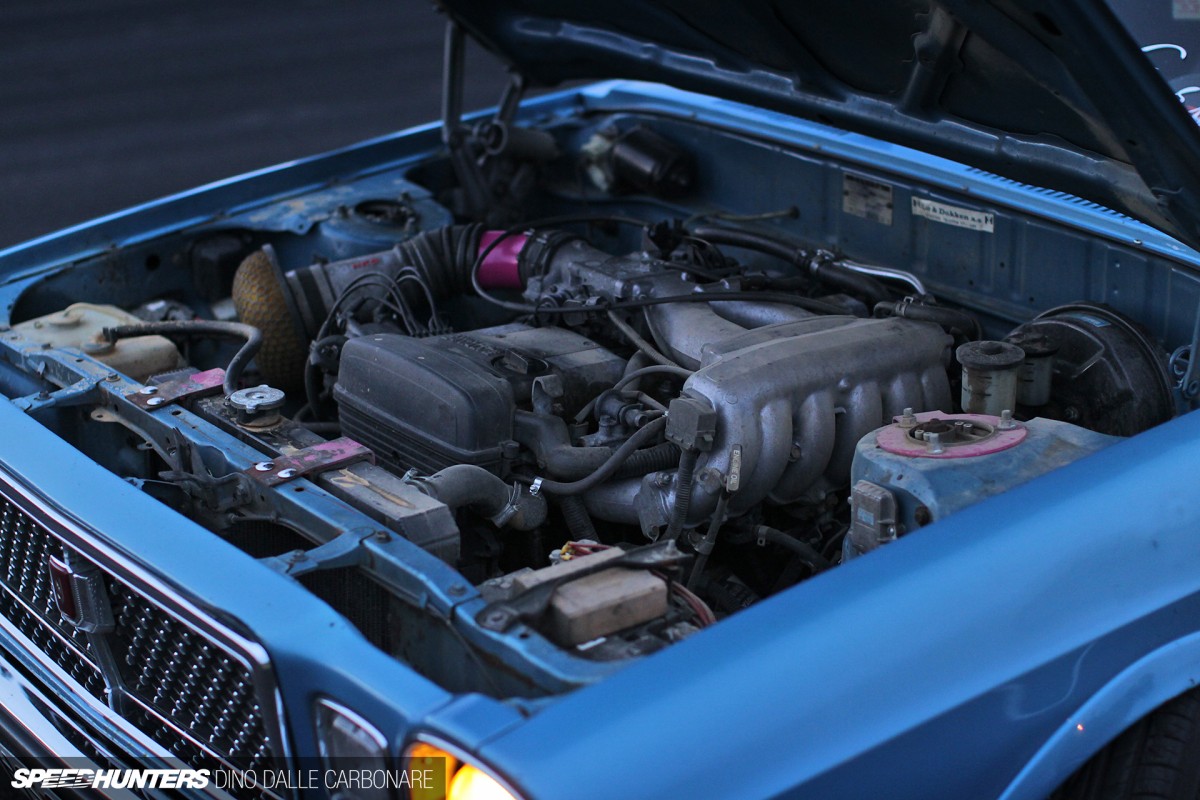 … there are no big top-mounted turbo chargers to greet you, but rather a well executed 2JZ-GE swap. David Riiber, Fredric Aasbø's mechanic from Underground Garage, was the man that transformed the Cressida; taking care of fitting the new engine along with the W58 Supra five-speed manual transmission.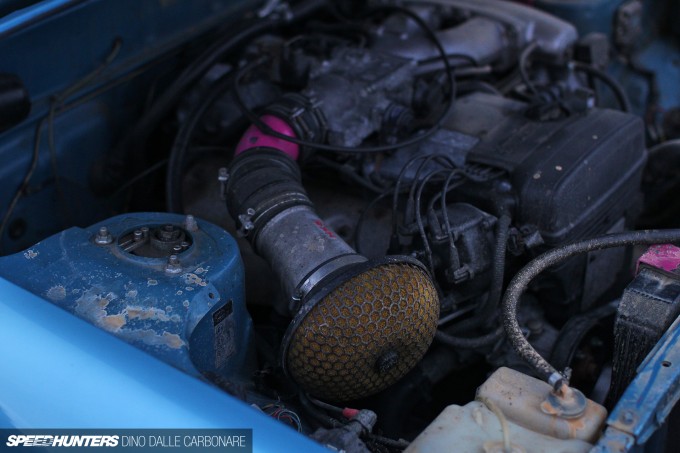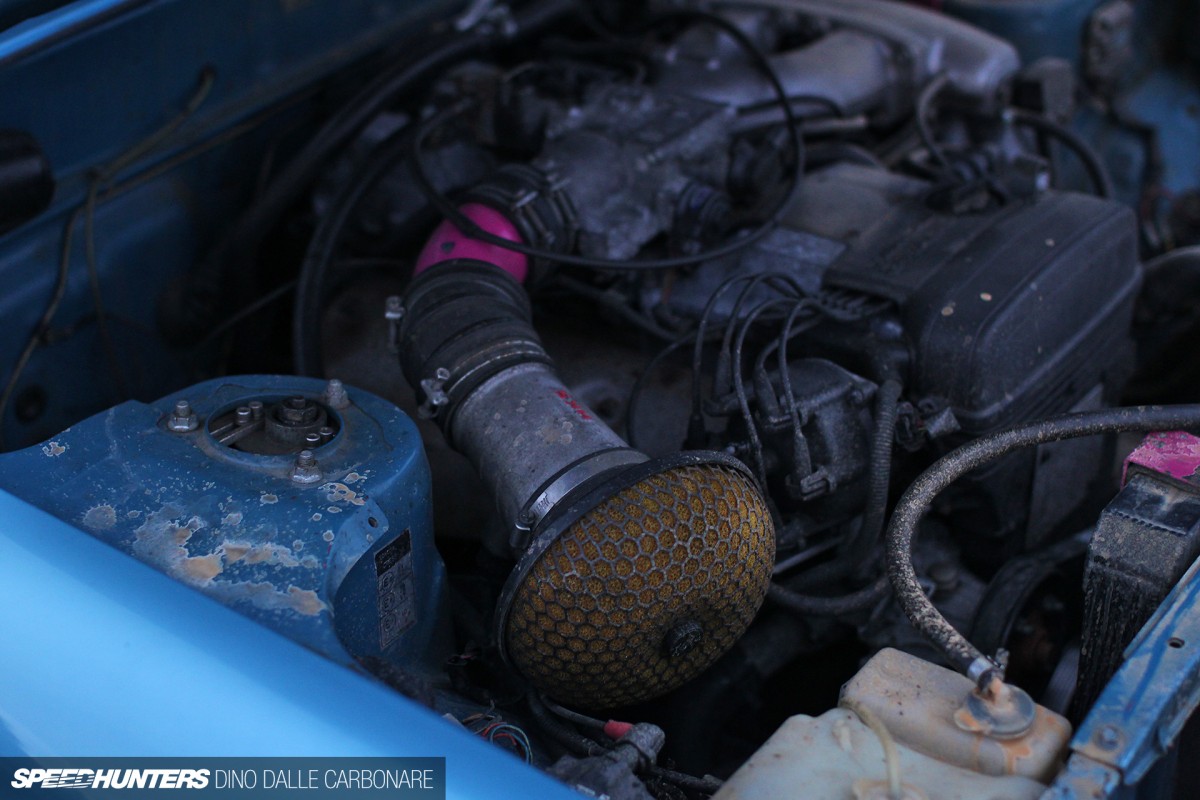 Fredrik didn't quite understand why I wanted to take shots of the engine considering how filthy is what from days of drifting on track, but to me, the way it looked was much more appealing than shooting an engine bay that had been wiped down clean. If this doesn't show you the sort of use the car gets, I don't know what does! Props to Fredrick for using and abusing his Cressida on a daily basis. As you can see, there have been some minor modifications made to get the engine performing its best. Along with a custom exhaust system, the intake runs an HKS Super Power Flow filter and a custom GRP4 Fabrications radiator to keep everything within operating temperature. In this guise the naturally aspirated 2J develops 207hp, which is enough for Fredrick considering the chassis only weighs 1,090kg. The Cressida definitely has no problem getting sideways, as you probably saw in this video last week.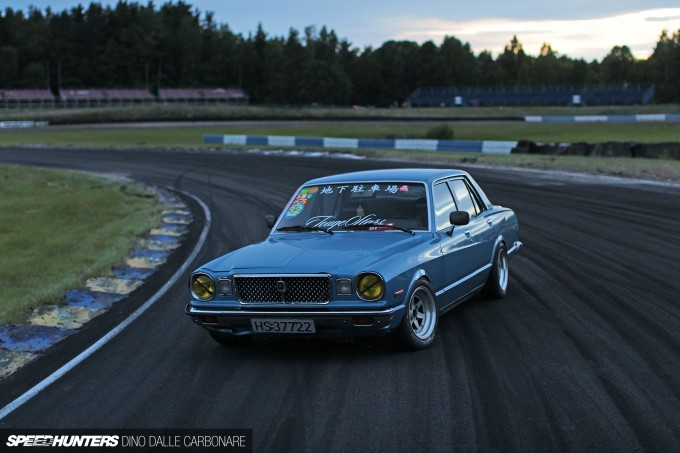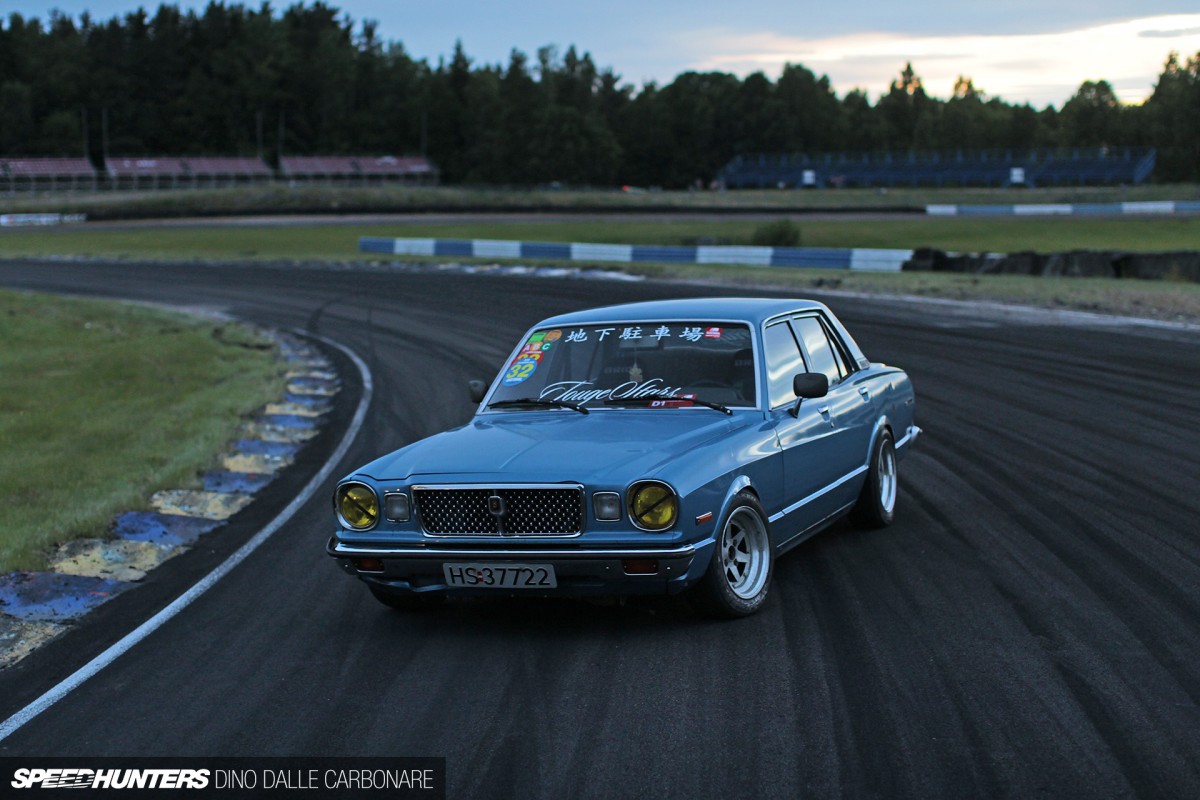 Drifting, of course, is not all about power, and what you don't see is probably what actually makes the most difference. Suspension-wise the Cressida runs a set of custom built Tokico HTS adjustable short-stroke dampers complete with Öhlins springs and custom camber plates. Up front these are bolted onto Cusco lower control and castor arms, along with roll centre adjusters and steering arms from T3. The steering rack and tie rod ends are Toyota Carina items, while the actual steering column is from a KE70 Corolla. This whole lot is bolted onto a Underground Garage custom cross member with repositioned suspension mounting points for better geometry and steering lock. The later, without wheels fitted, measures +70-degrees, but more space is required under the wheel arches to take full advantage of this range.
A match made in heaven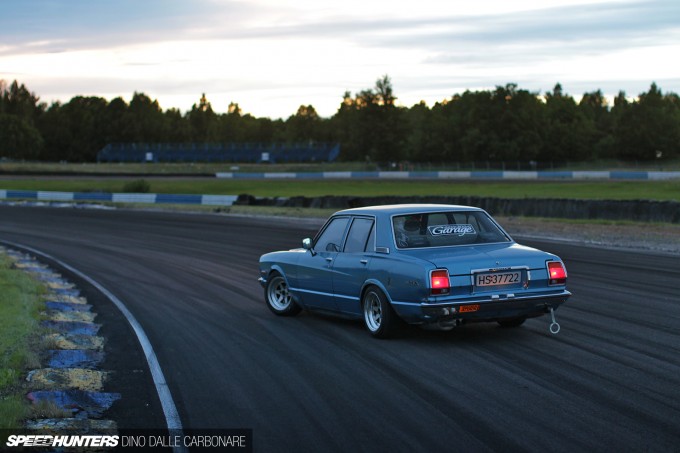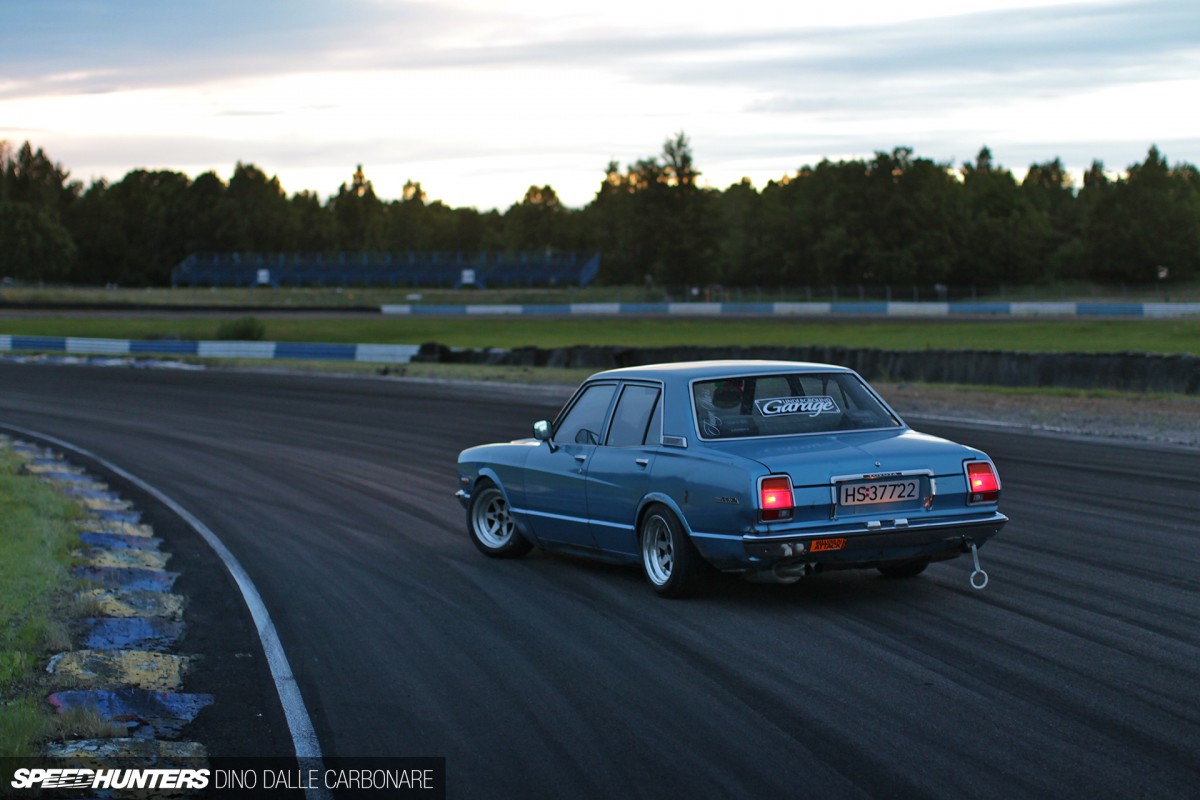 The rear end has received just as much attention as the front with an Underground Garage four-link set up with rose-jointed equal-length rods. Braking-wise the Cressida runs a few budget upgrades, but ones that Fredrik is quite happy with. The front calipers are from a SW20 MR2 and the front discs from a S14 Silvia. The stock drum brake set up remains at the back as Fredrik likes the e-brake feel it provides, but eventually he'd like to do a disc conversion here.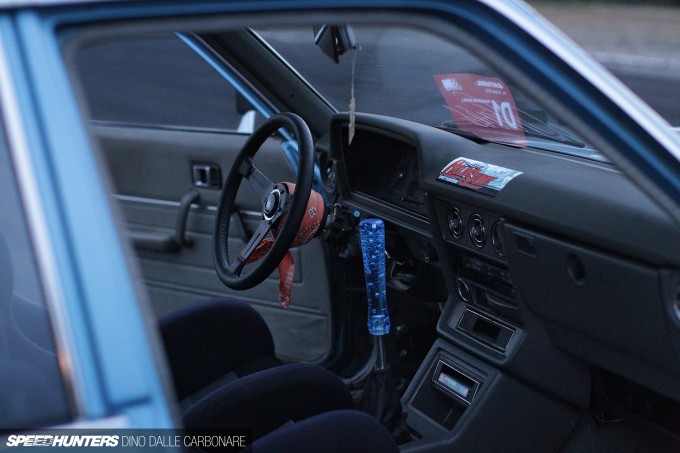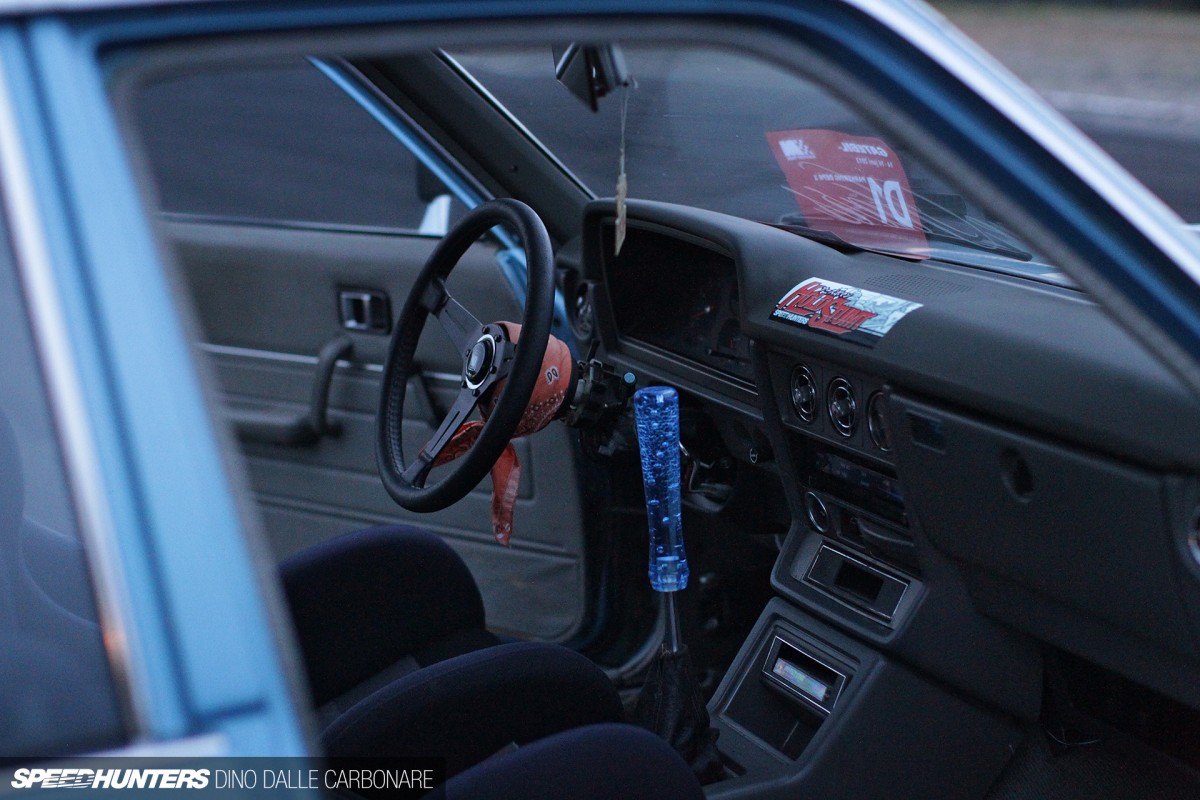 The interior is spiced up with a few choice upgrades that include that must-have Nardi steering wheel and a JDM torakkuyaro-style shift knob…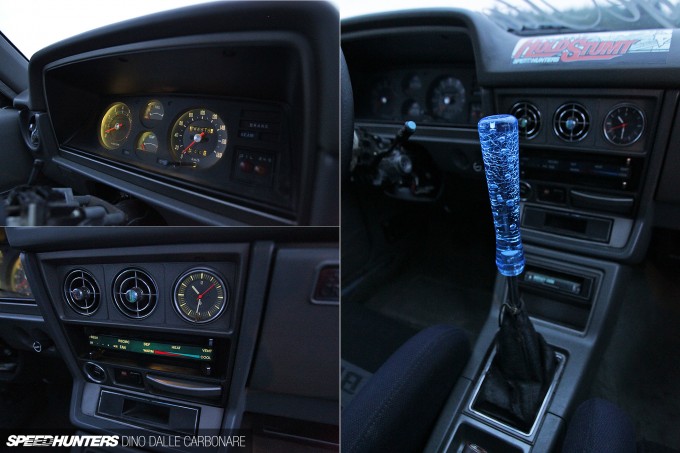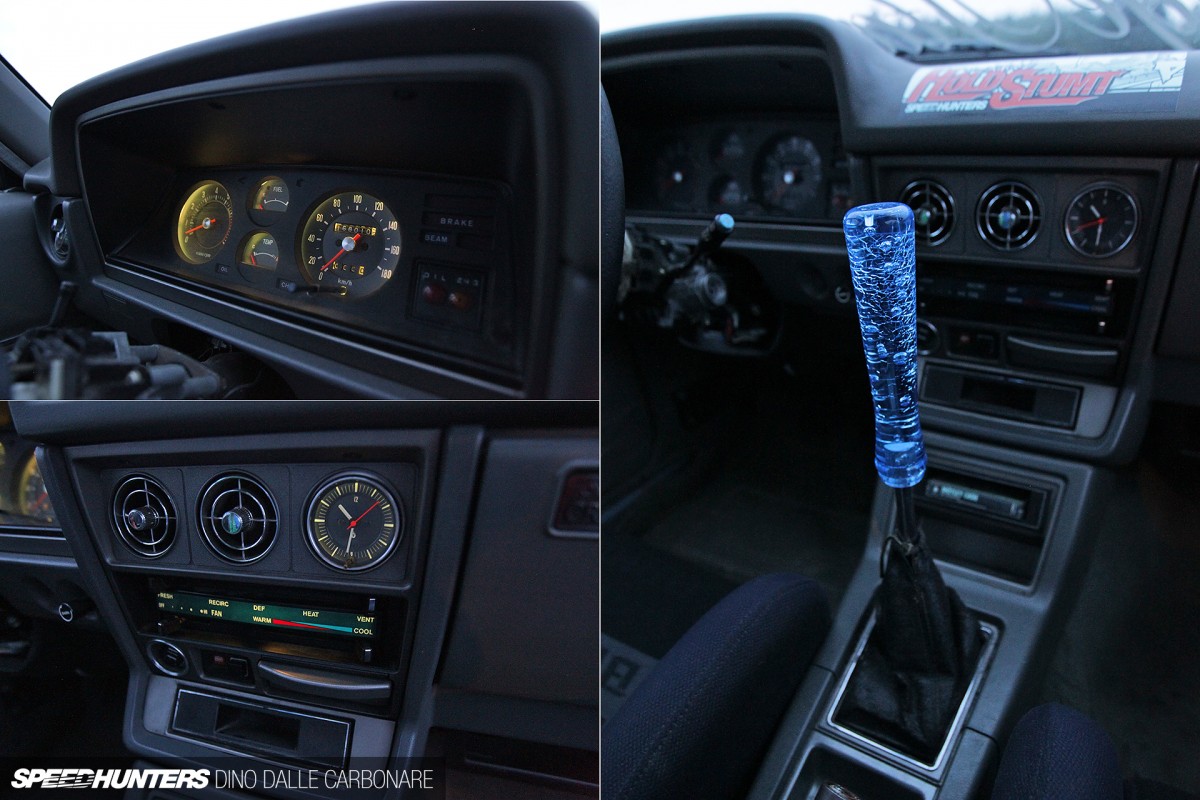 … although I prefer what Fredrick refers to it as in the specs (below). The previous owner certainly looked after his car because everything from the stock instrumentation to the dashboard is in an original and clean condition.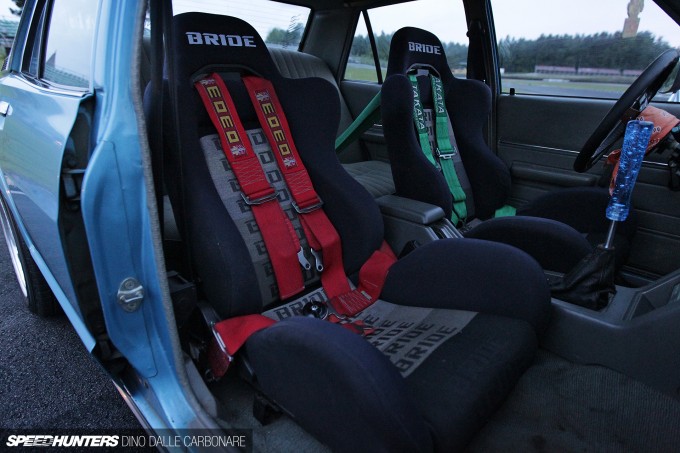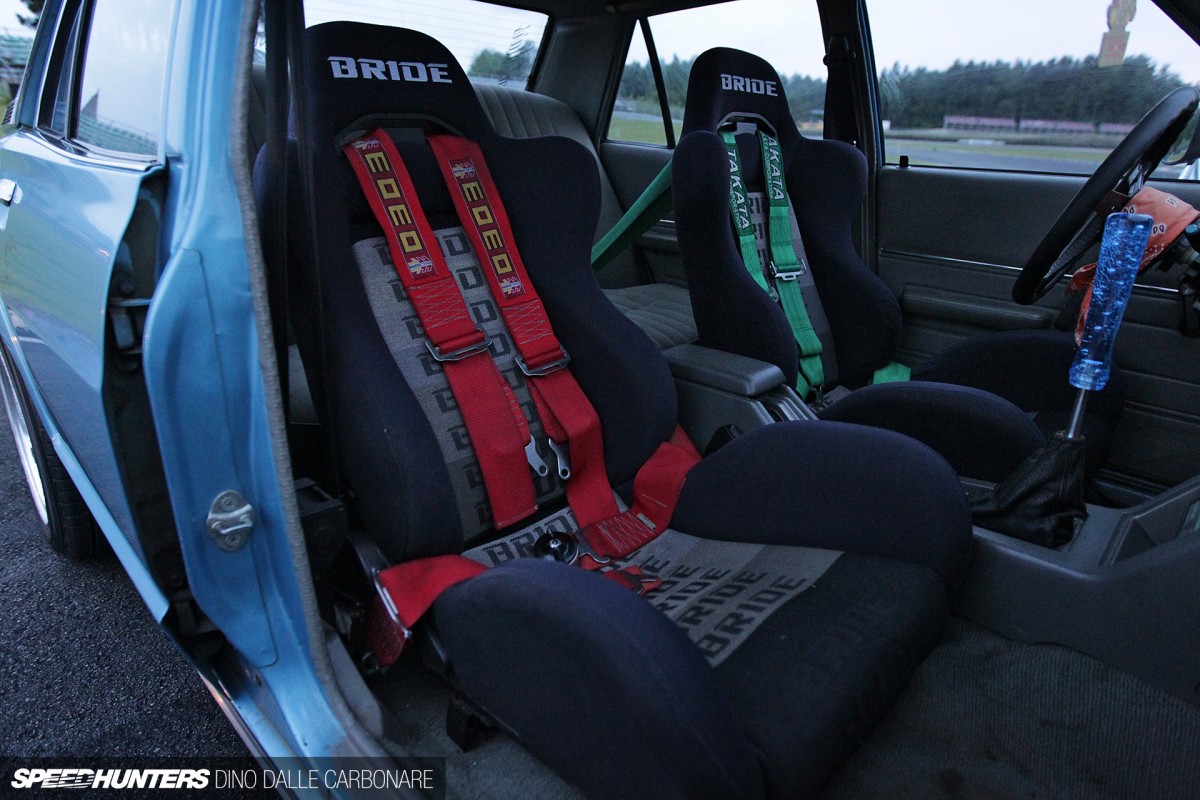 A pair of Bride seats were a necessity; those high-bolsters keeping Fredrik and his passengers…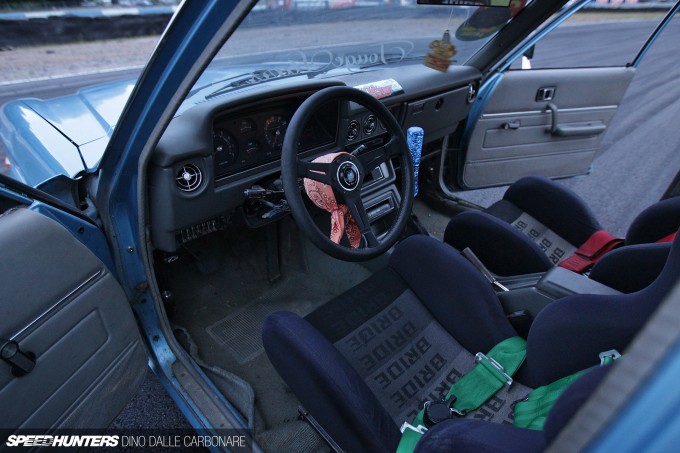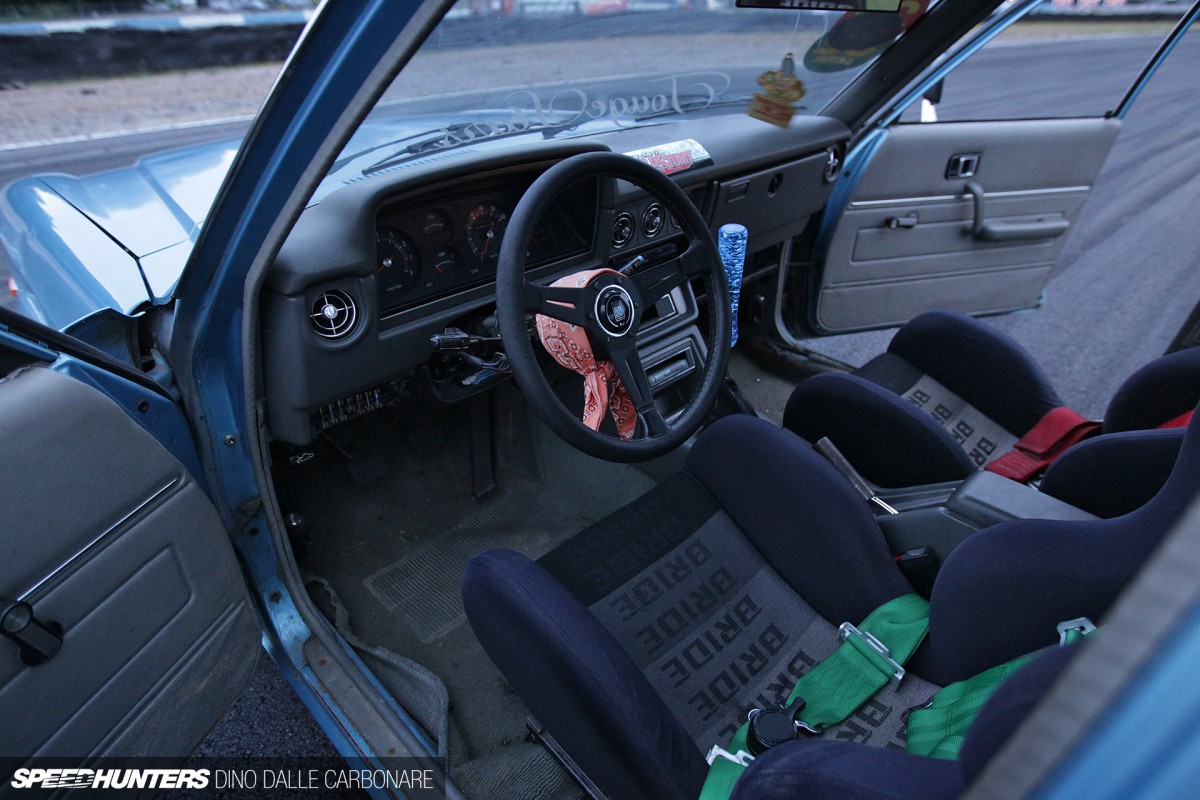 … tightly strapped in through harness belts from Takata and MOMO.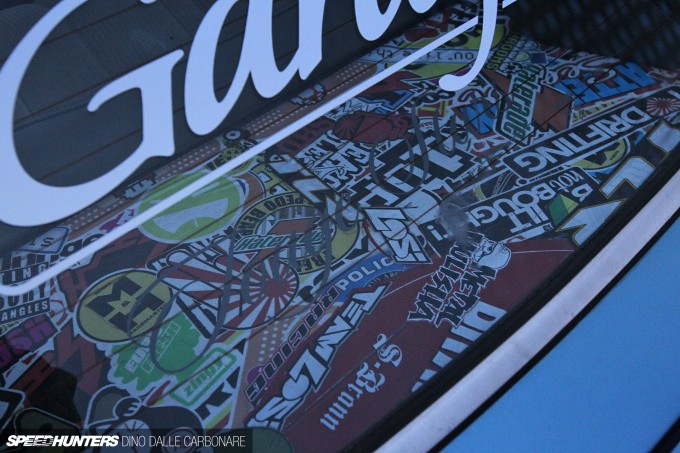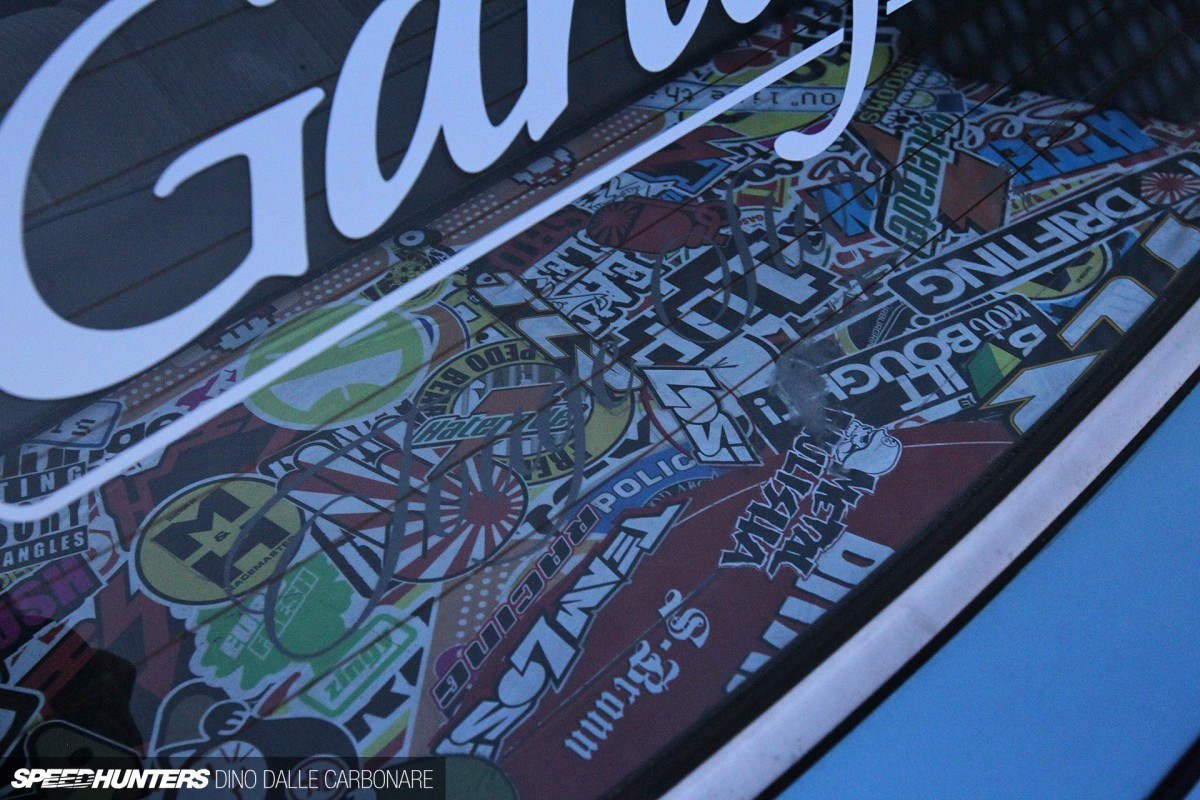 Along with the vintage Pioneer head unit a pair of TS-X9 speakers were also fitted into the sticker-bombed rear parcel shelf.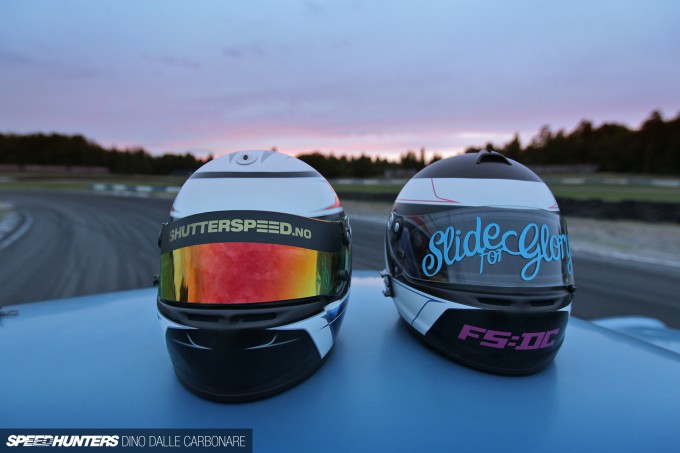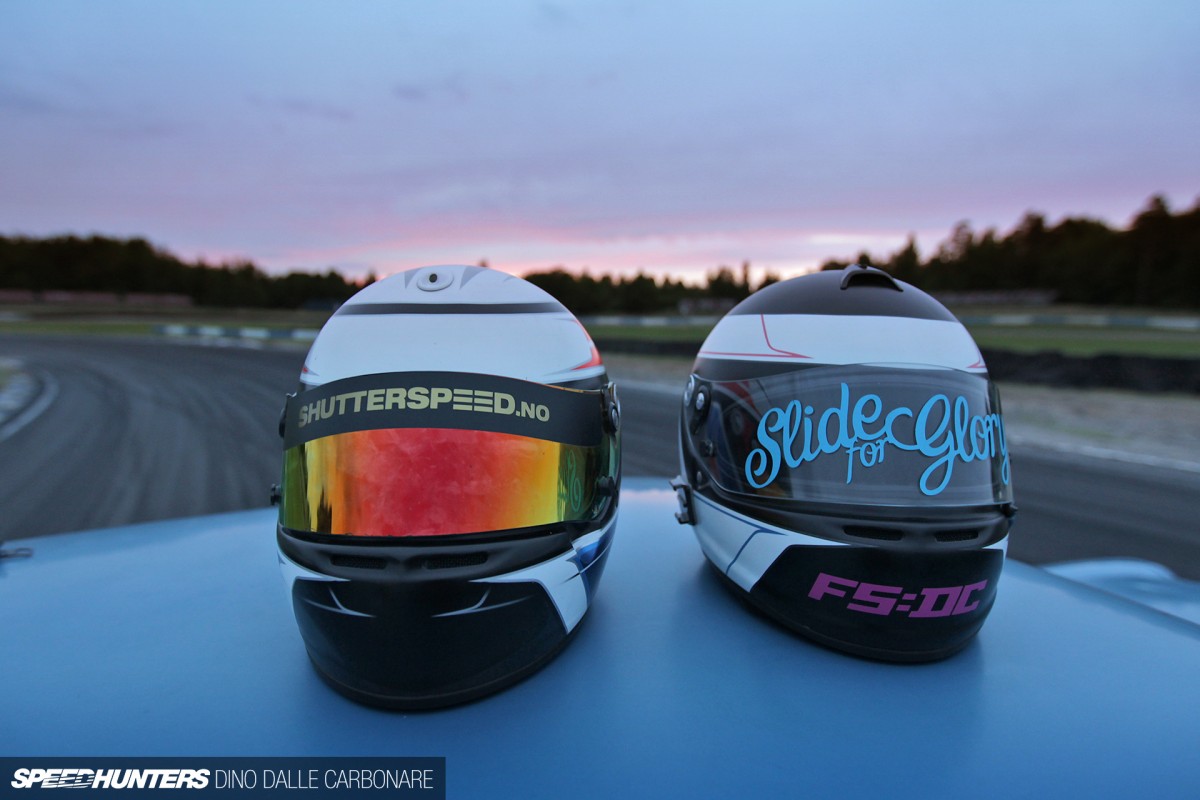 Fredrik never goes anywhere without his two helmets and always ready to put his drift-spec Cressida to good use, on and off the track.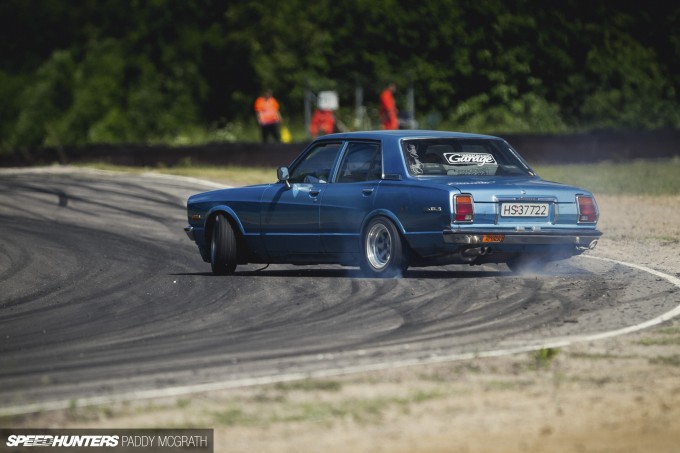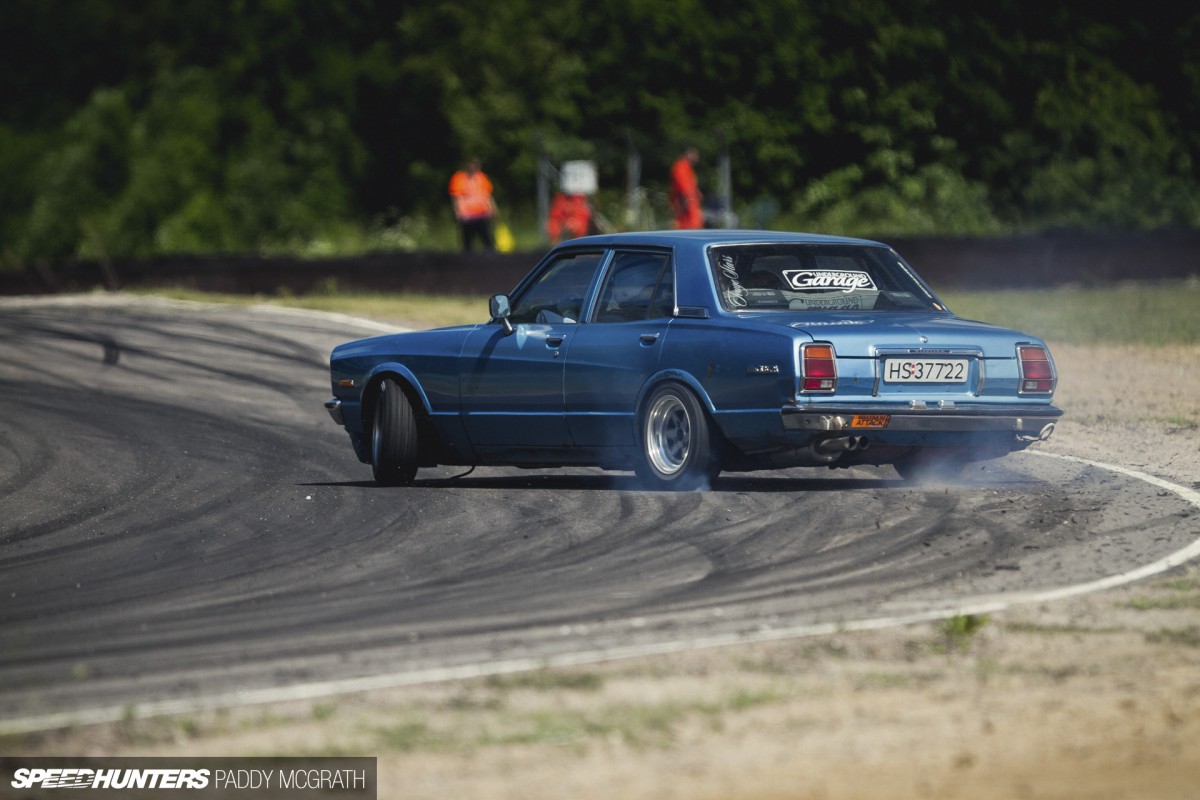 Having seen him out in action at Gatebil I have to say that his style really suits the car, and that the car really suits his style! It's a match made in heaven you could say.