Ten year anniversaries are always worth celebrating in style, so when it came to the tenth year of the GTR Owner Club's existence, a special plan was put into place. Teaming up with the Royal Automobile Club (RAC), Britain's oldest motoring organisation, a plan was hatched to position none other than a GT1 GT-R into the rotunda of the RAC's esteemed Pall Mall headquarters.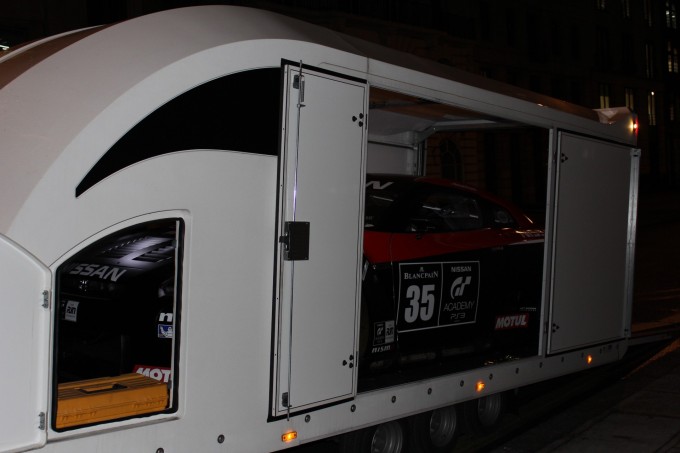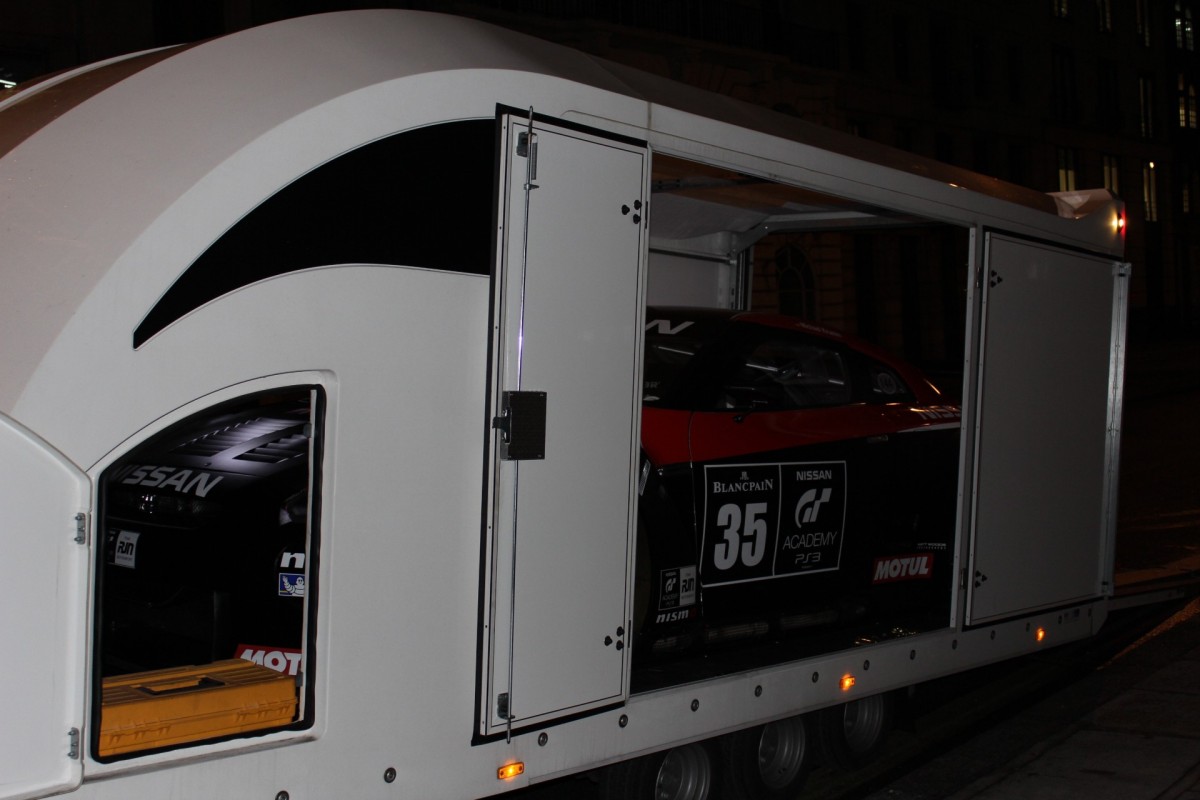 What might have initially sounded like a simple proposition would prove to be anything but though. The process started early in the morning – 5am early – as the car's owner, Shaun Lawless, the GTROC Chairman and organiser of the plan, John Fuggles, and a helping of friends started off the process by unloading the car.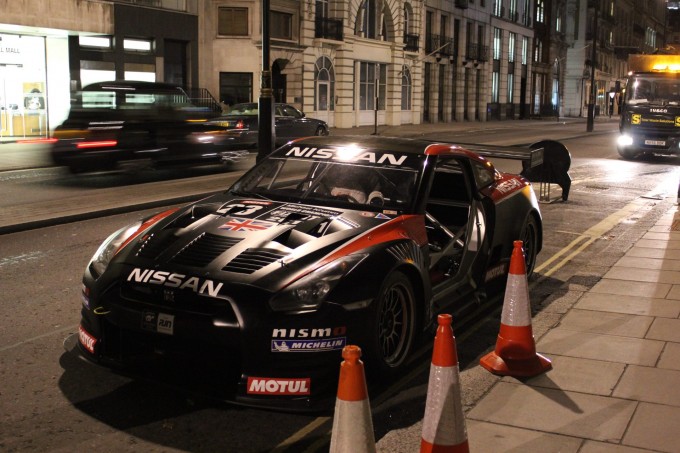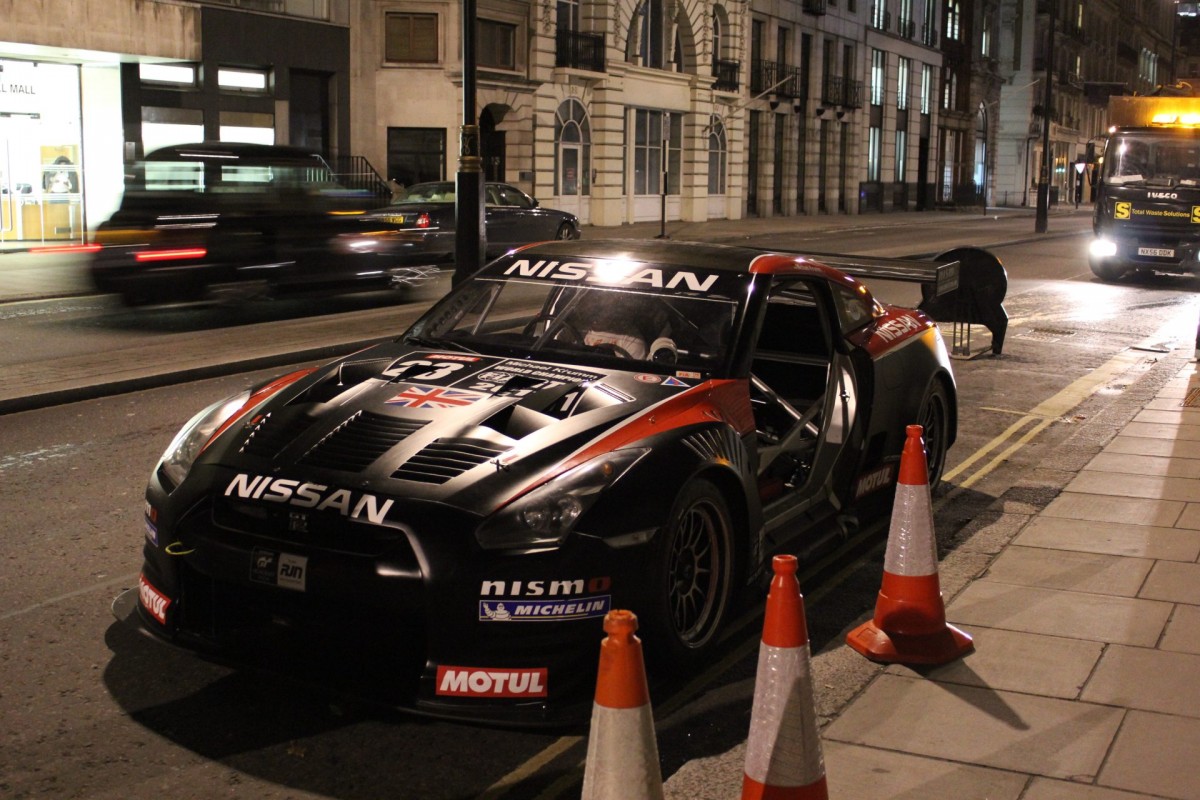 One thing soon became apparent – this was going to be a tight squeeze! So tight in fact that it seemed that the mirrors of the GT1 car, which don't fold in, wouldn't make it through the front doors. There was only one thing for it – take the GT1's doors off!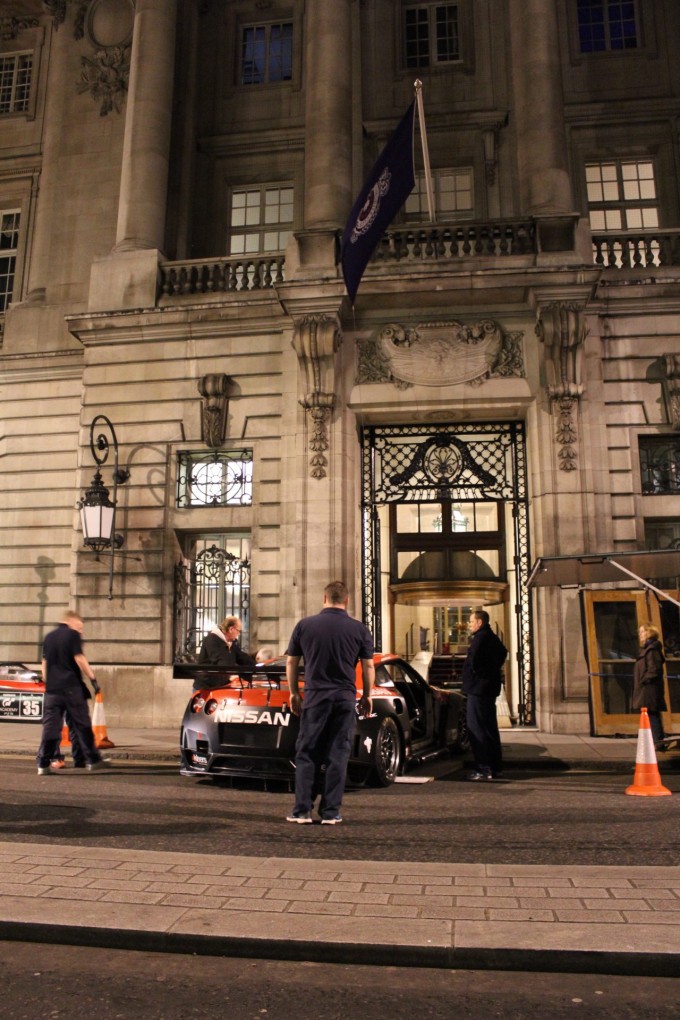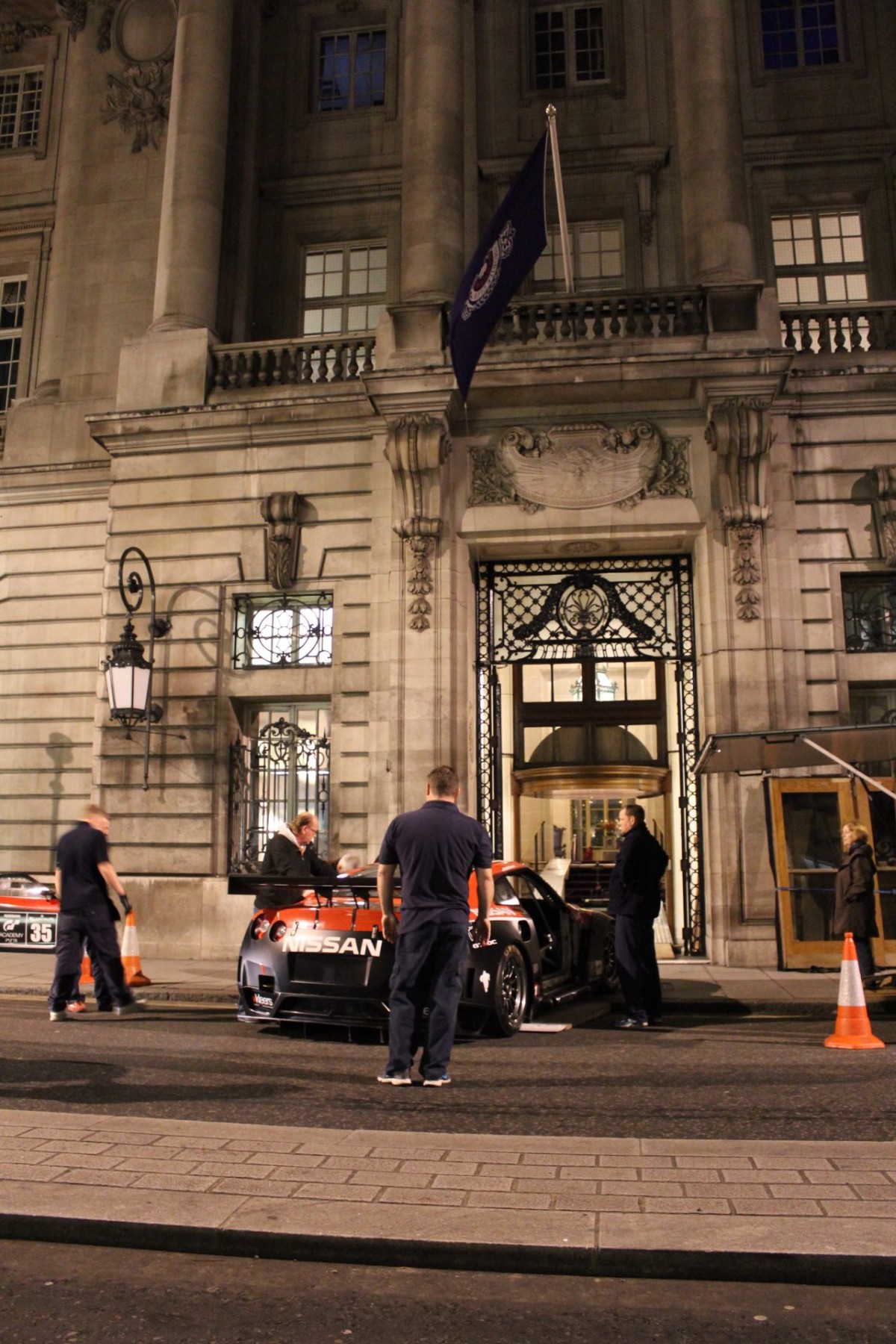 It wasn't just the car doors though – out came the revolving doors of the entrance way. With ramps in place and the car hooked up to a winch, it was now time to manoeuvre the car through the entrance.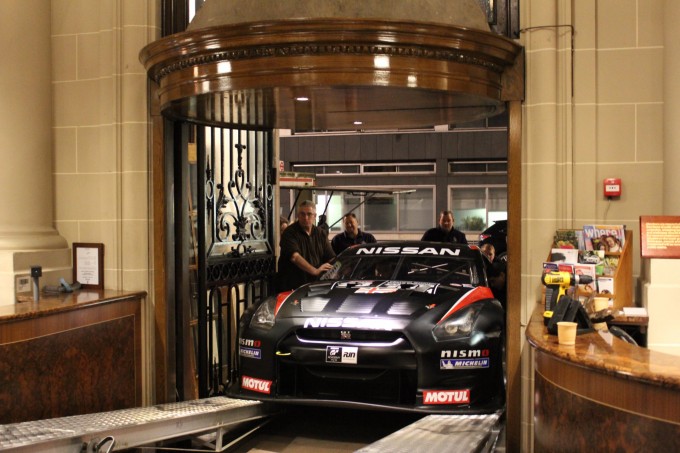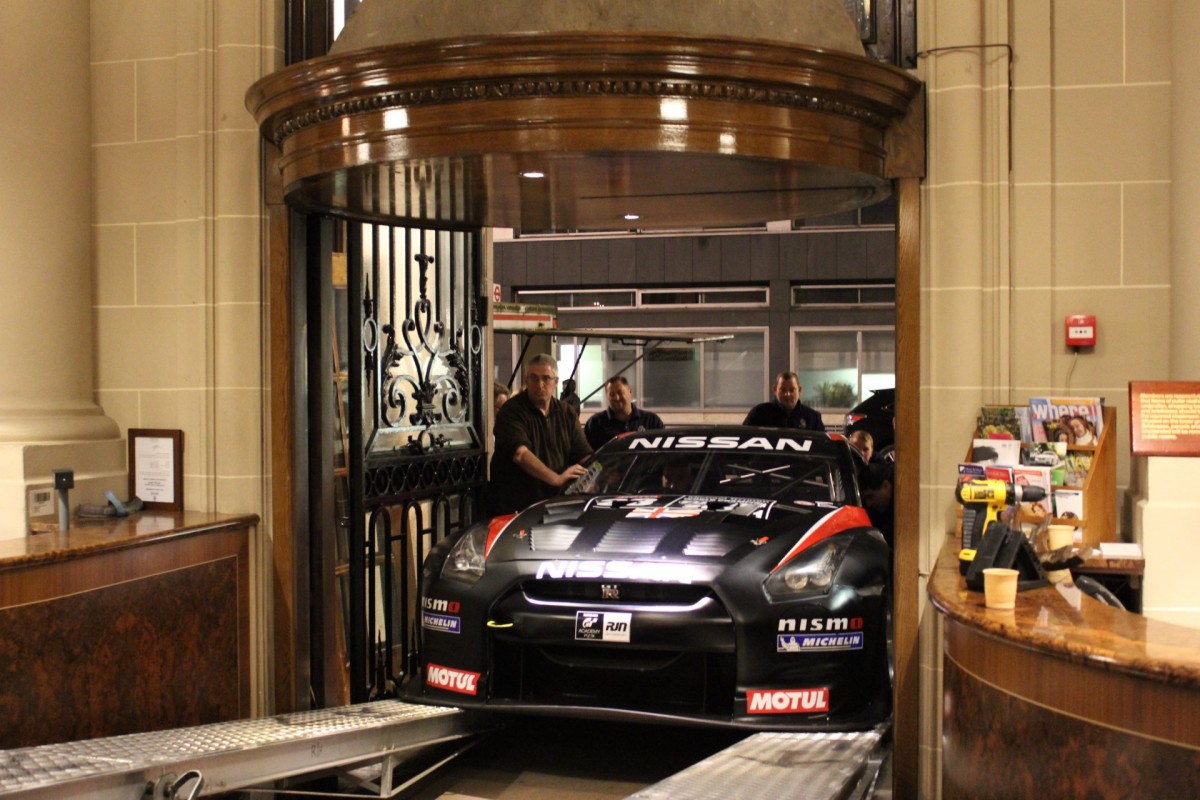 Breathe in! The car began its entry.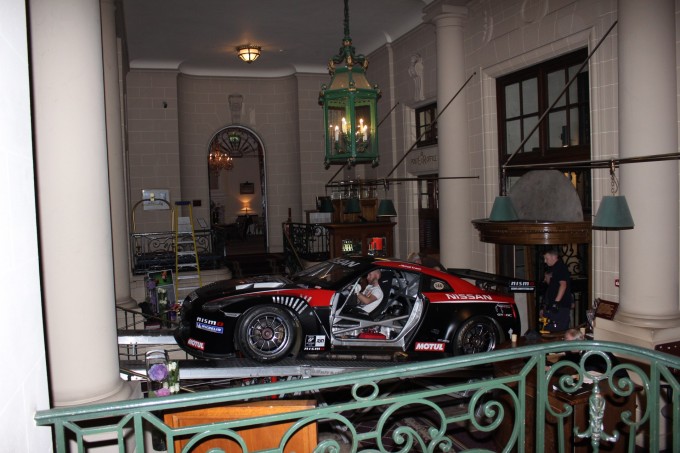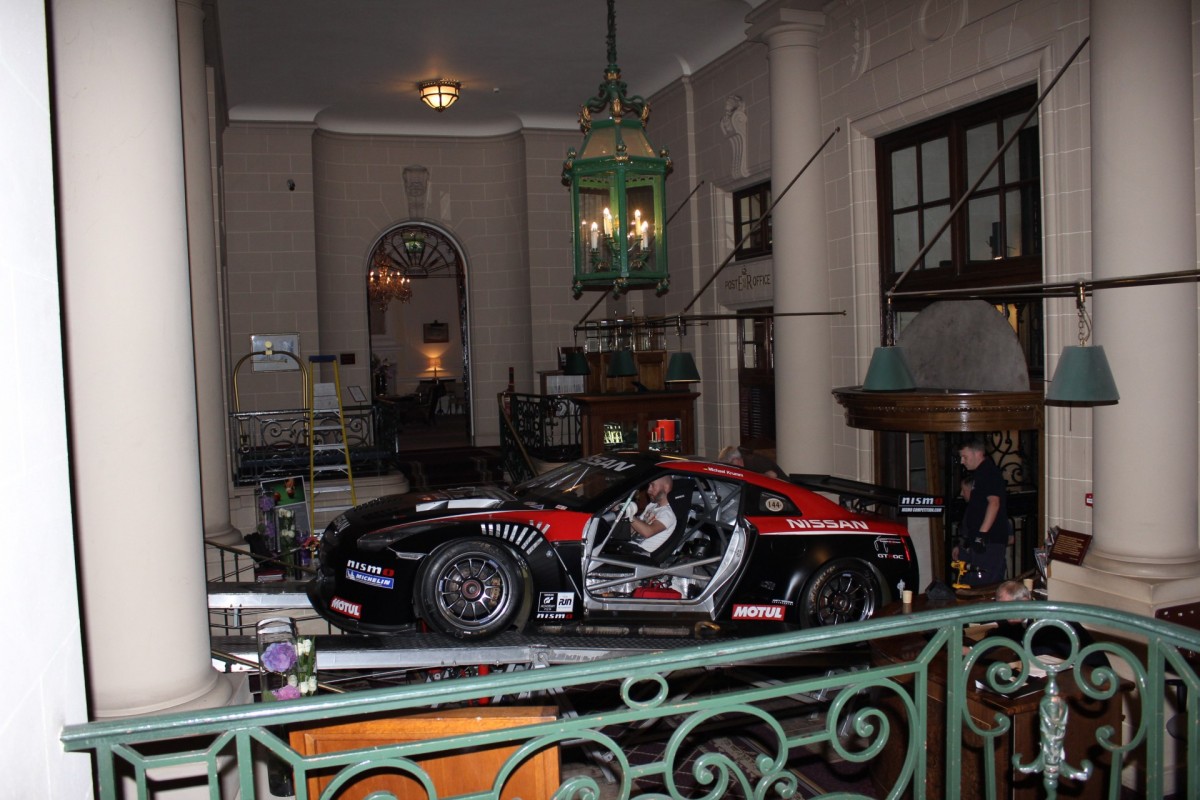 The car inched its way up the ramp, with Shaun's brother at the wheel and Shaun directing proceedings. But if the doors had been tricky, the marble columns at the entrance of the rotunda were going to require some serious precision manoeuvres.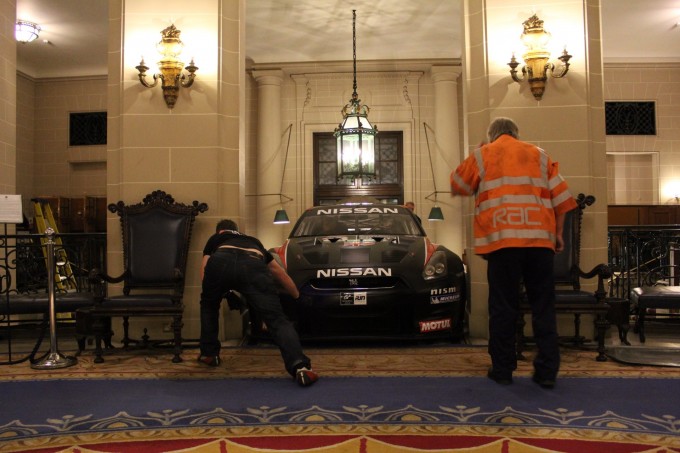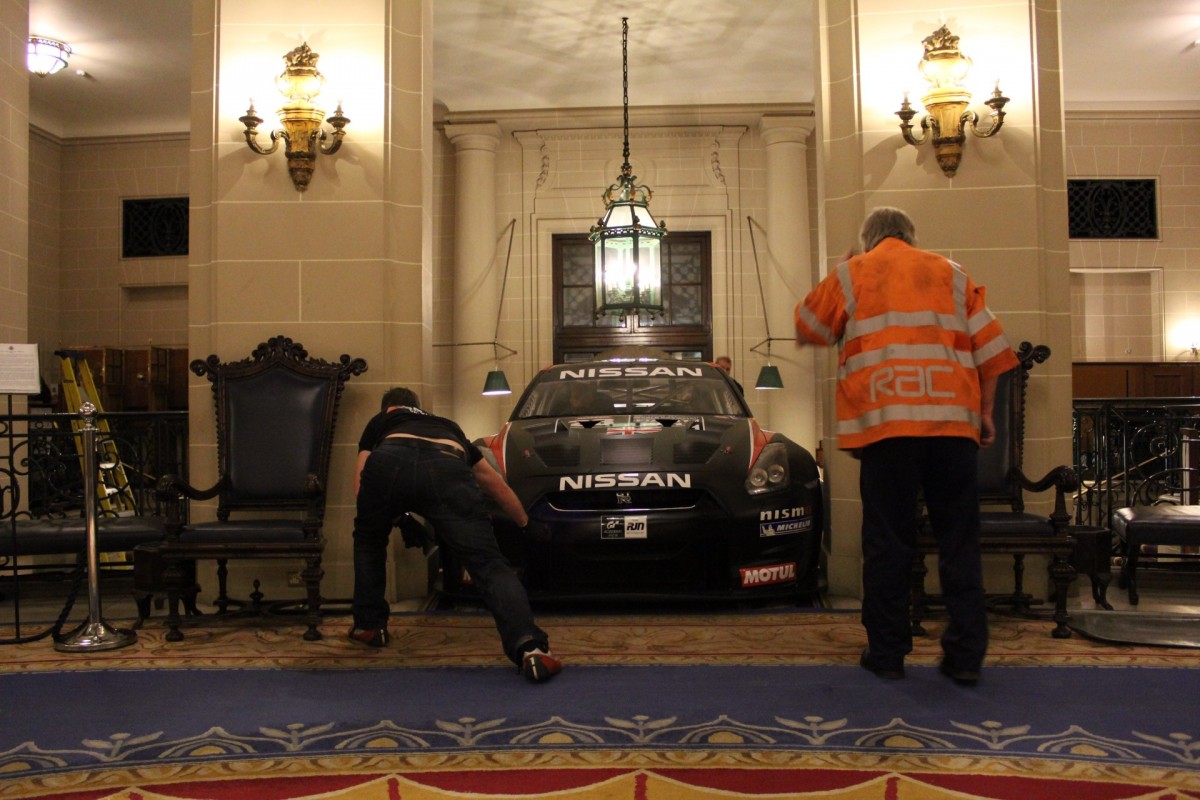 Yep, just a bit tight.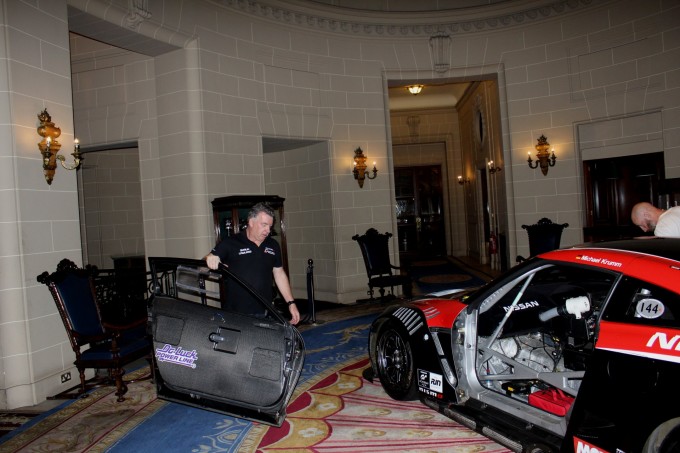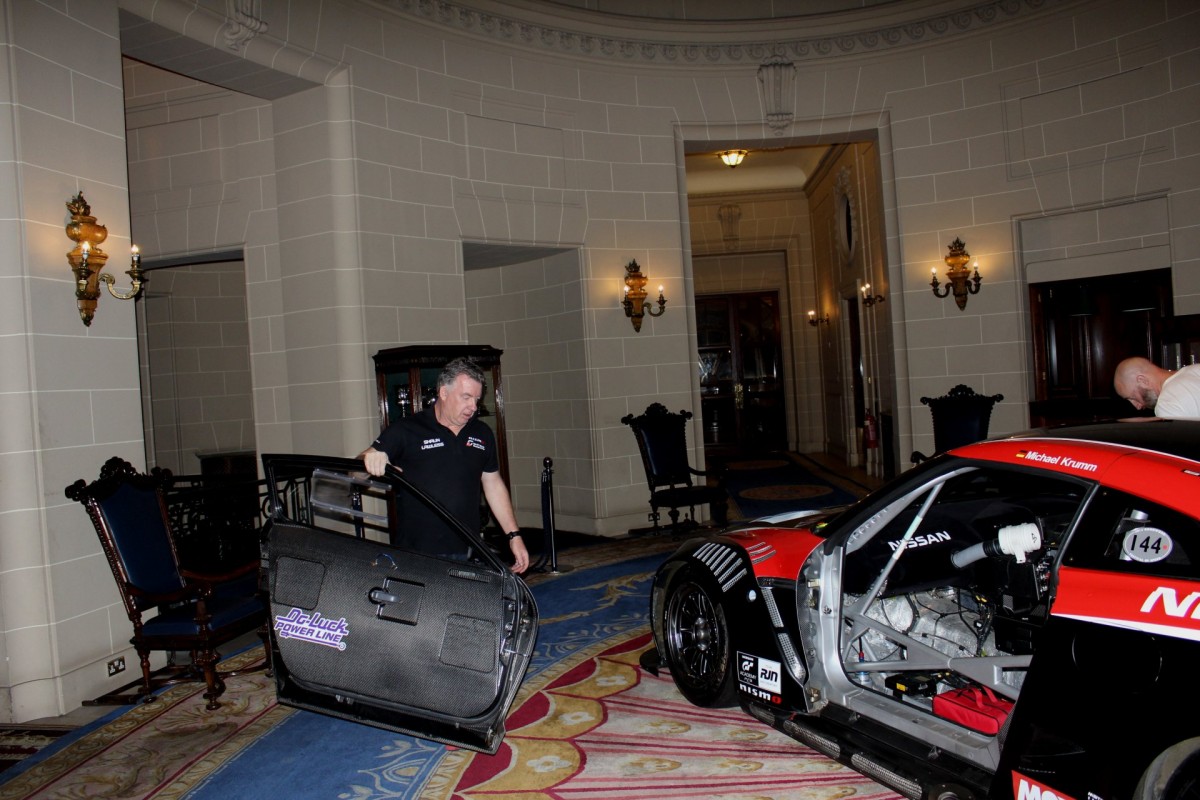 Eventually the car squeezed its way in and the doors could be put back on.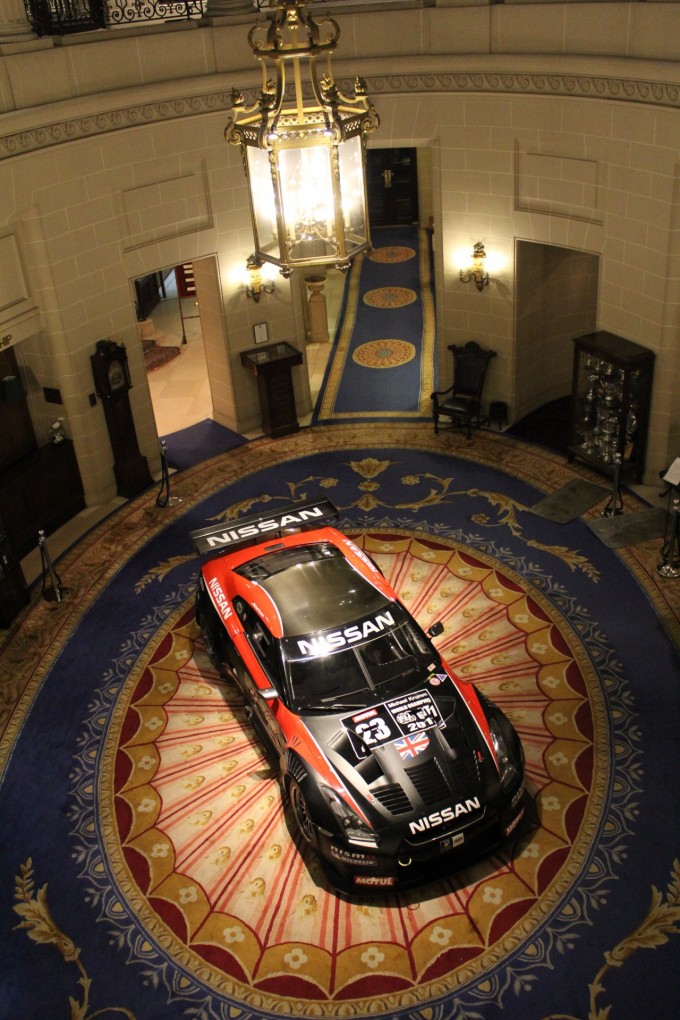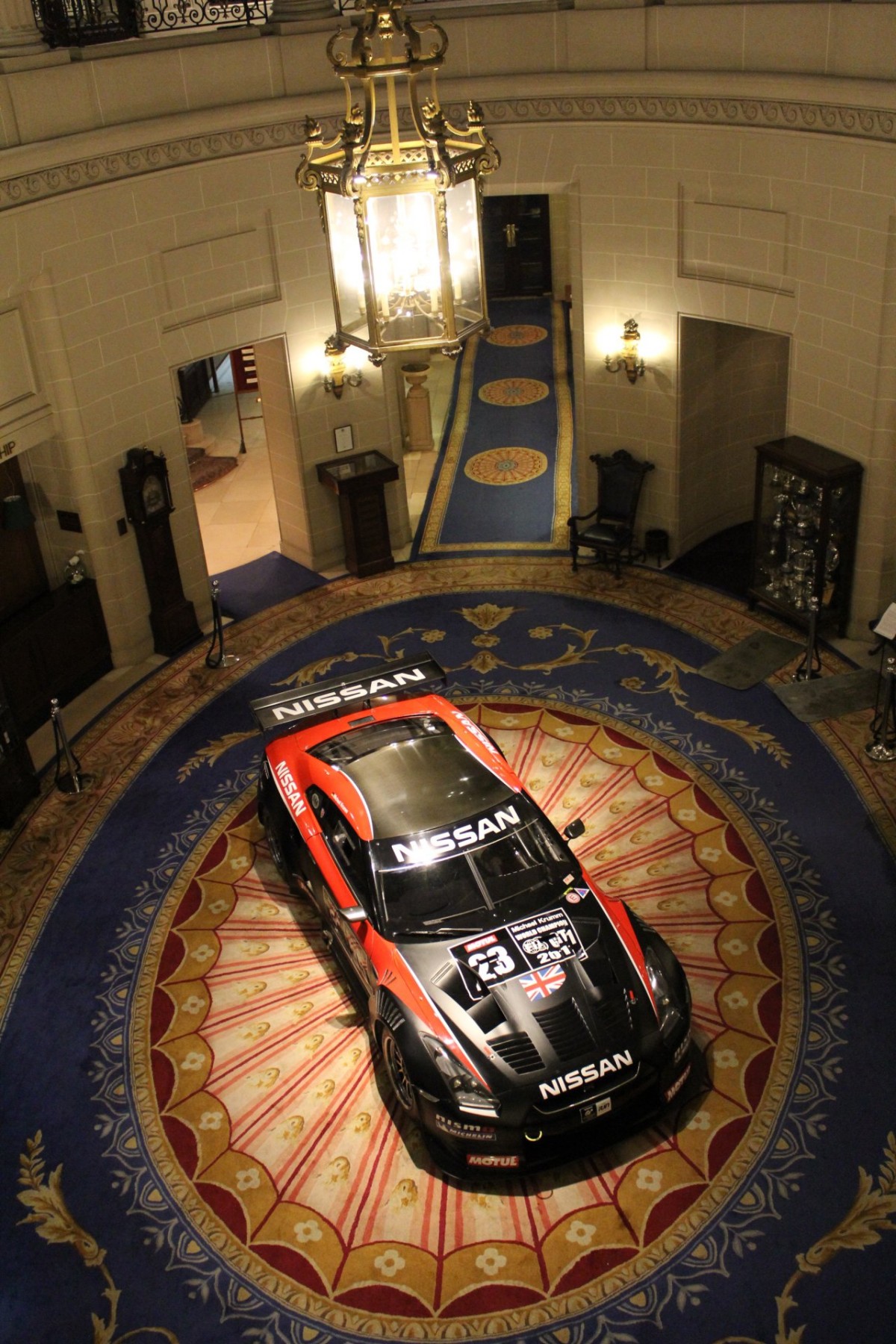 The result of all that hard work was a stunning sight. The ex-race car took pride of place in the central rotunda of the distinguished club, sitting pretty in time for the annual general meeting which was to be held at the venue. It might only be a temporary furnishing for a few days, but some things are just worth the effort. Now if I can just figure out how to get one into my living room…