Prime suspect
If there's one thing my beloved Trueno GT Apex project has taught me, it's patience. Things rarely go to plan when the words 'car' and 'ground-up restoration' are used together in the same sentence, but since I re-embarked on this long-term project earlier in the year, some good progress has finally been made.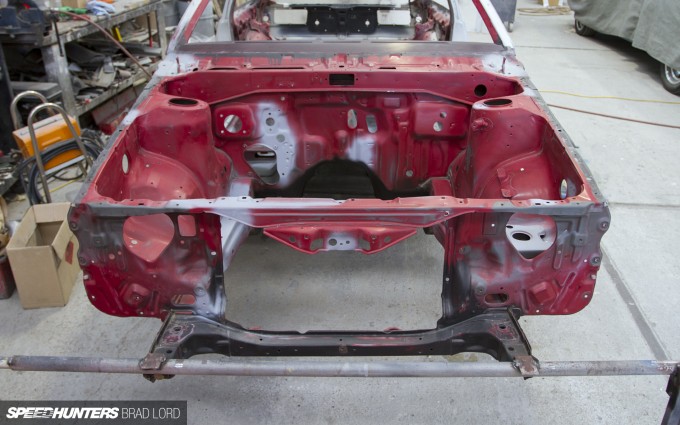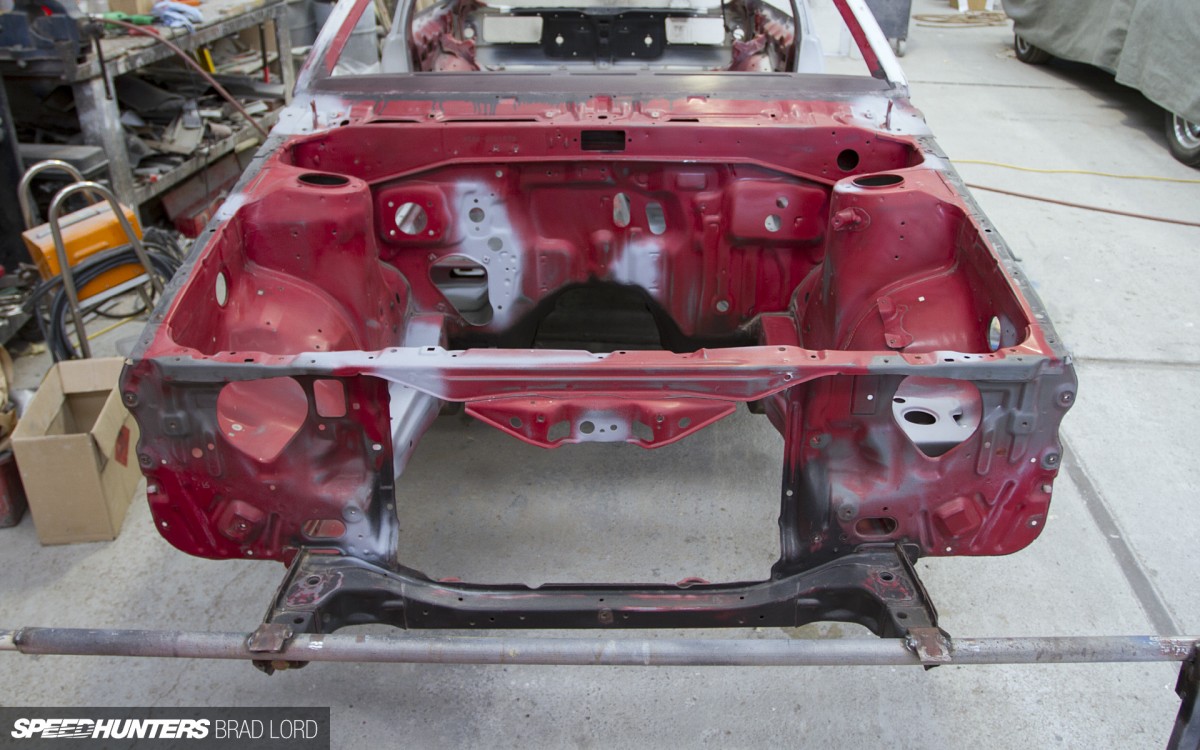 In my last update I covered off the removal of the front suspension and crossmember, as well as the entire four-link rear end and axle. There were a couple of reasons why I went down that road: firstly so I could give all those components a proper tidy up and rebuild where required; and secondly so we could completely underseal the underside. Once I got to that point, all that was left to do before paint could be thrown at it was a final block sand. Like the rest of the bodywork, that's something I've entrusted to Bob (aka Dr. Bob) and his small but talented team at Westside Panelbeaters in Auckland.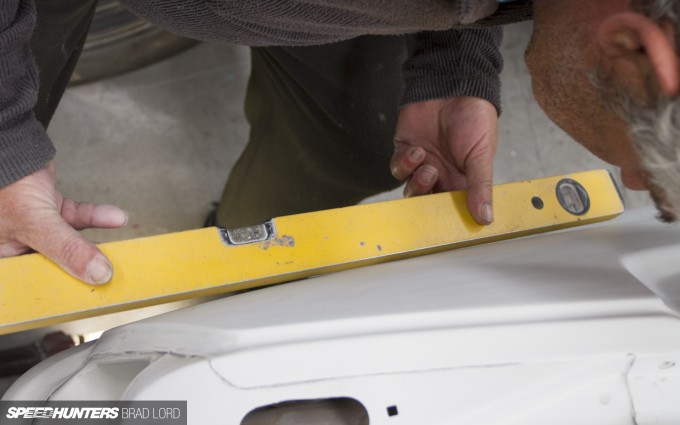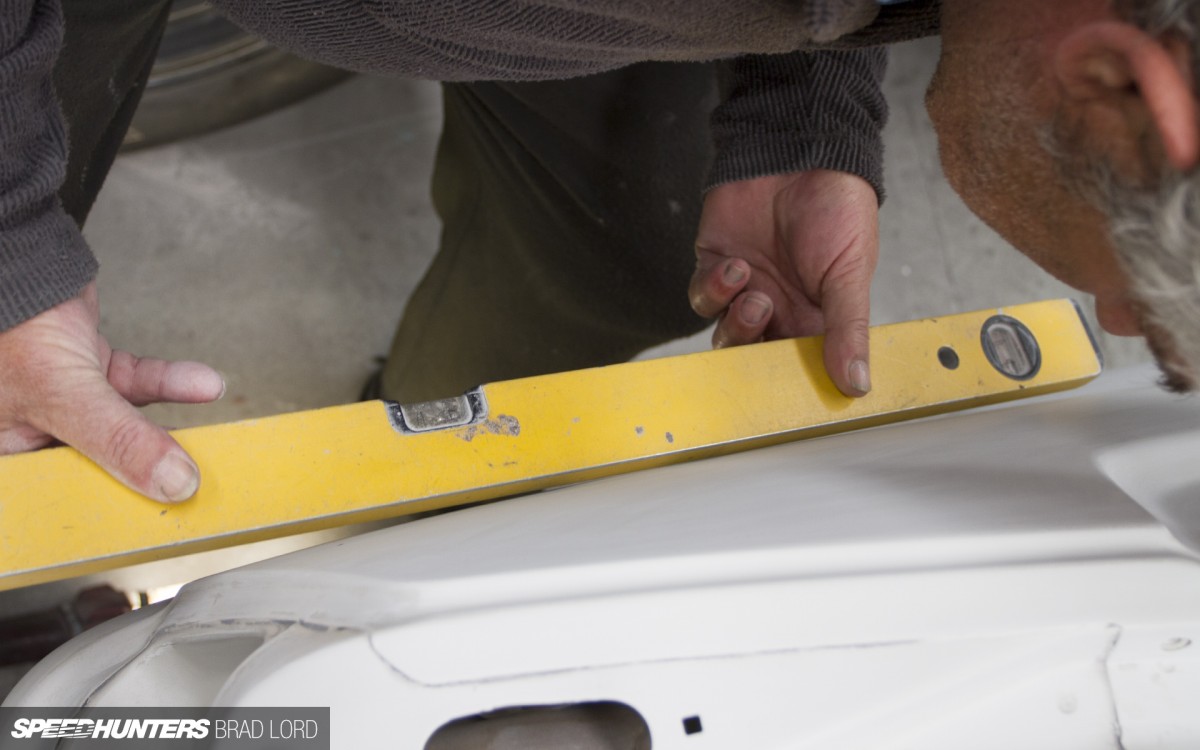 Before Bob pulled out the sandpaper for the last time, there was one final check to make. The brand new left-hand side outer rear quarter that we fitted had a very slight hollow in one area – perhaps caused in transit when it was shipped from Japan – and although it had been repaired, Bob needed to make sure it was perfect before the car was pushed into the spray booth. Even though the panel has horizontal and vertical curvature, a straight edge tells the story if you know what you're looking at.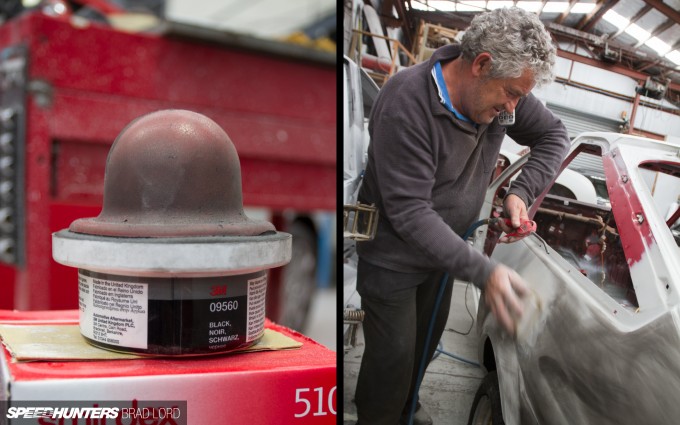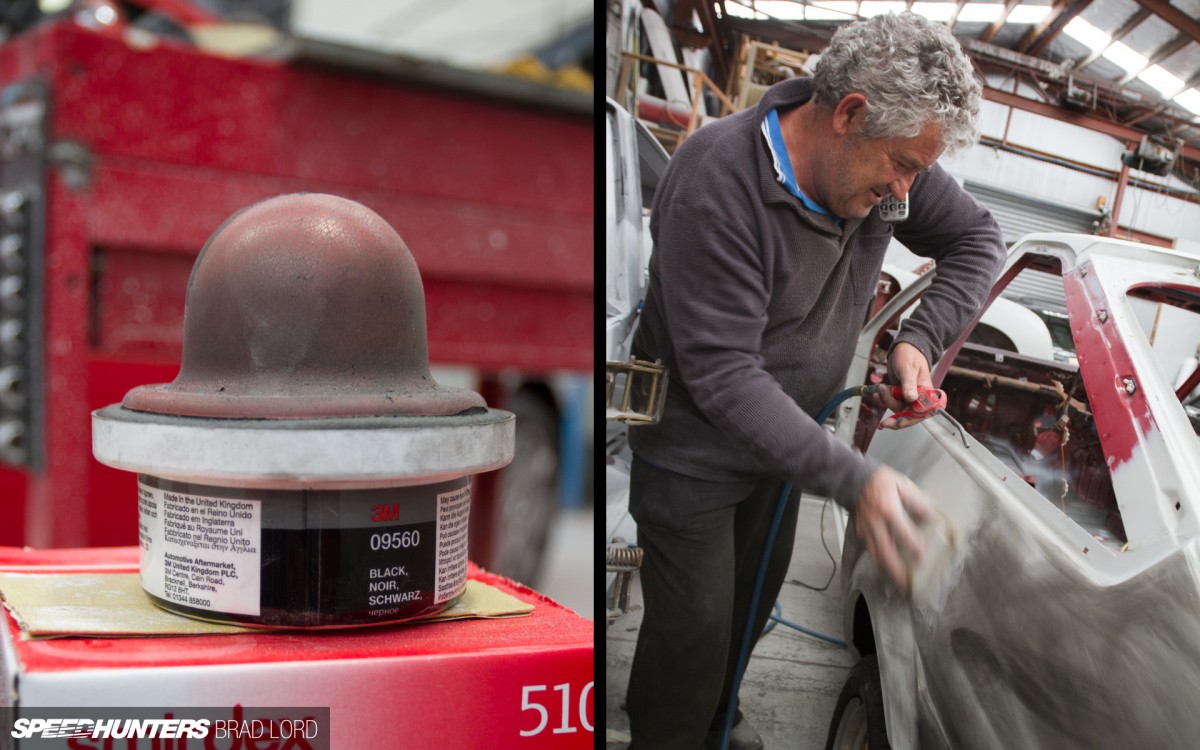 To assist in the final block down with 250, then 500-grit paper, Bob dusted the panels with 3M's dry guide coat, and then set about removing it with the sandpaper.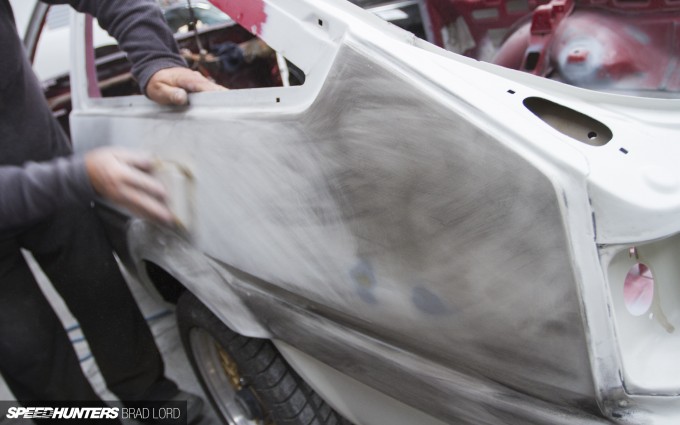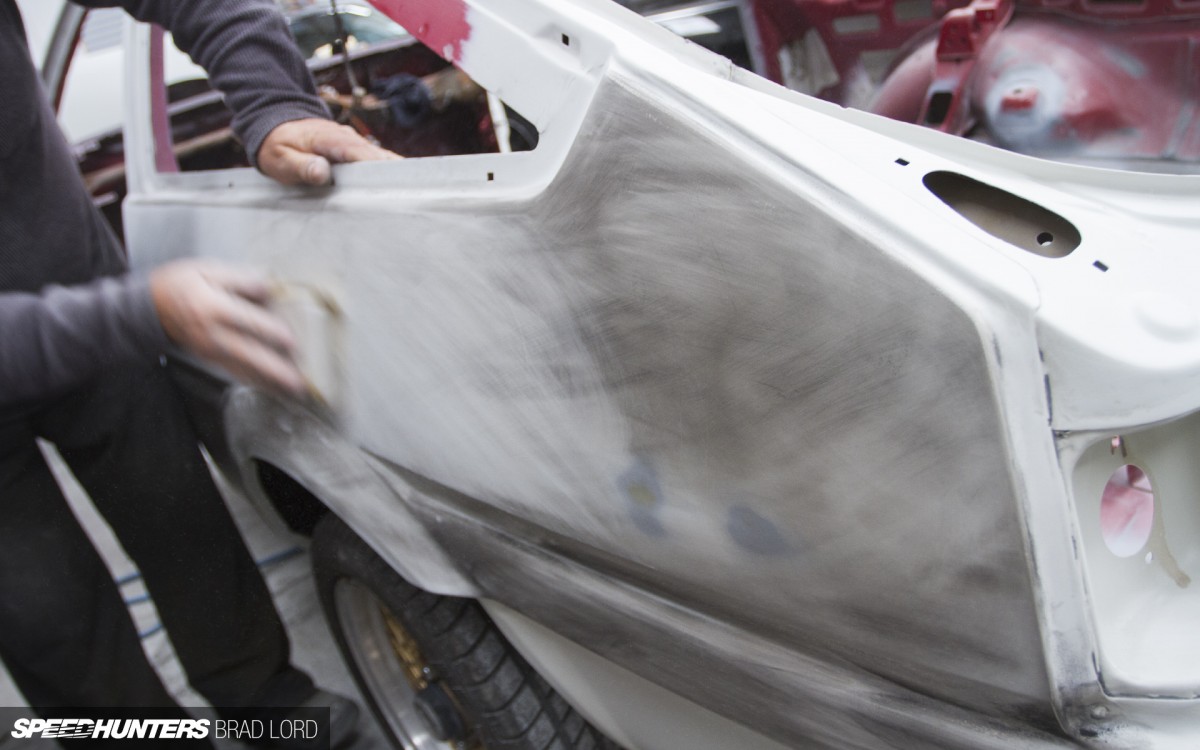 A guide coat is essentially used to show up high points and low points in the panels, but at this late point in paint prep it's all about very fine scratches on the surface that still need to be sanded out.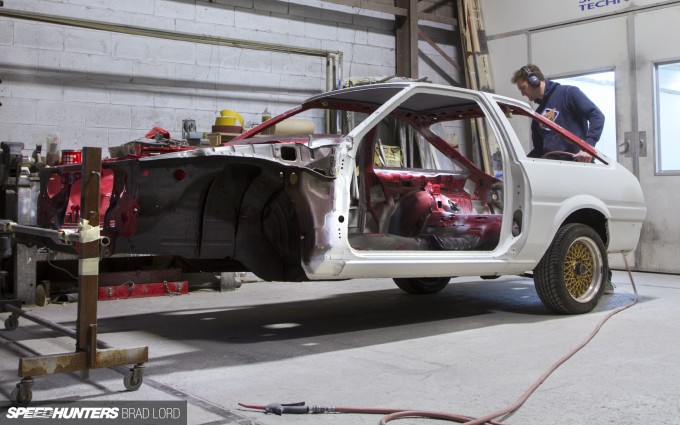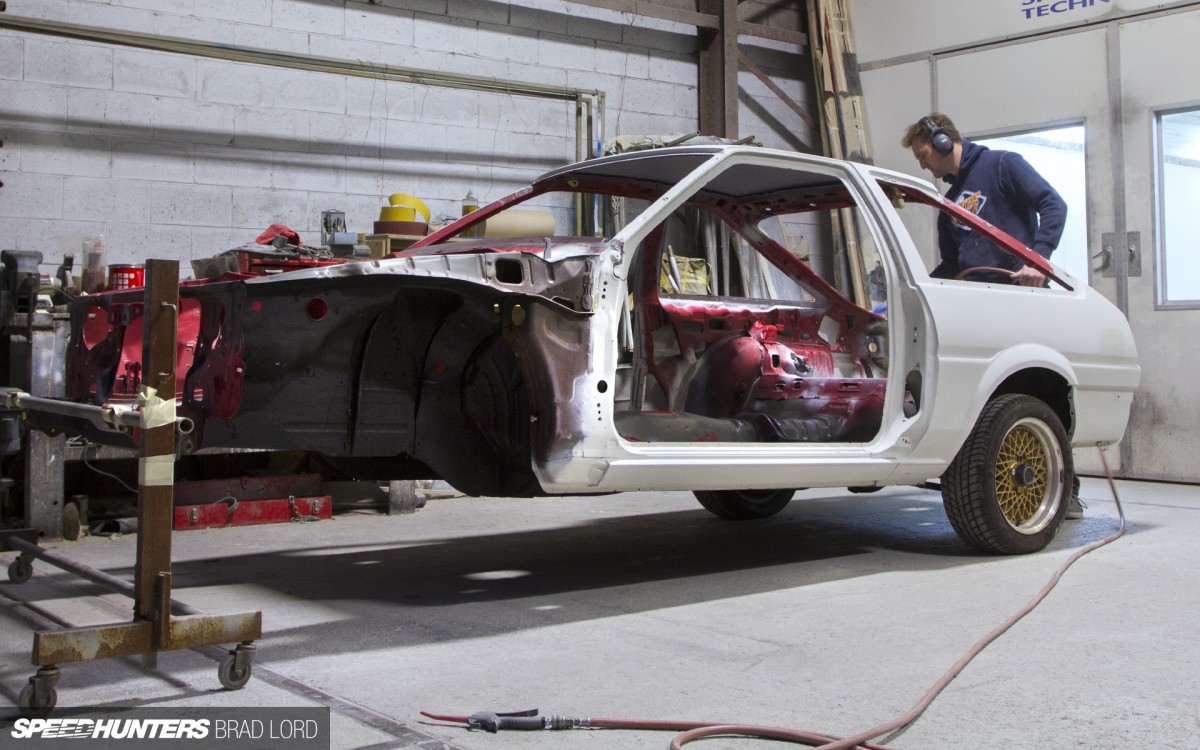 A few days later I got the call I had been waiting for – the Trueno shell was outside the spray booth and being readied to go in for its first round of paintwork. If you've followed my previous posts, you might know that from the project's very beginning I had the intention to restore and respray the body in the classic black and white split made famous by Takumi Fujiwara and his late-night tofu delivering exploits. It's a highly unoriginal direction to take the project, I know, but in my mind at least I don't think any other colour(s) were ever going to cut it. And you can't go wrong with a panda 86, right?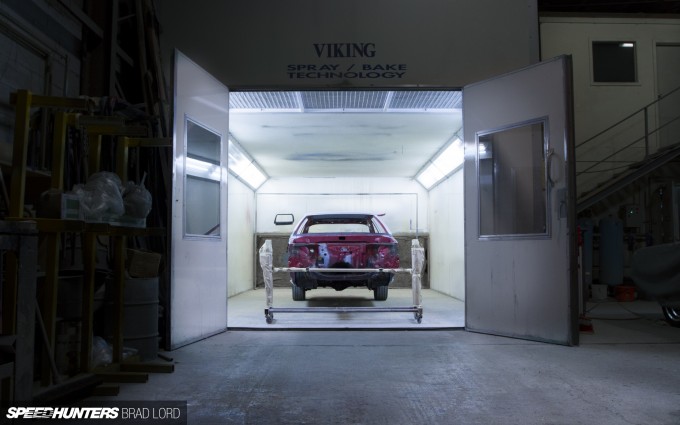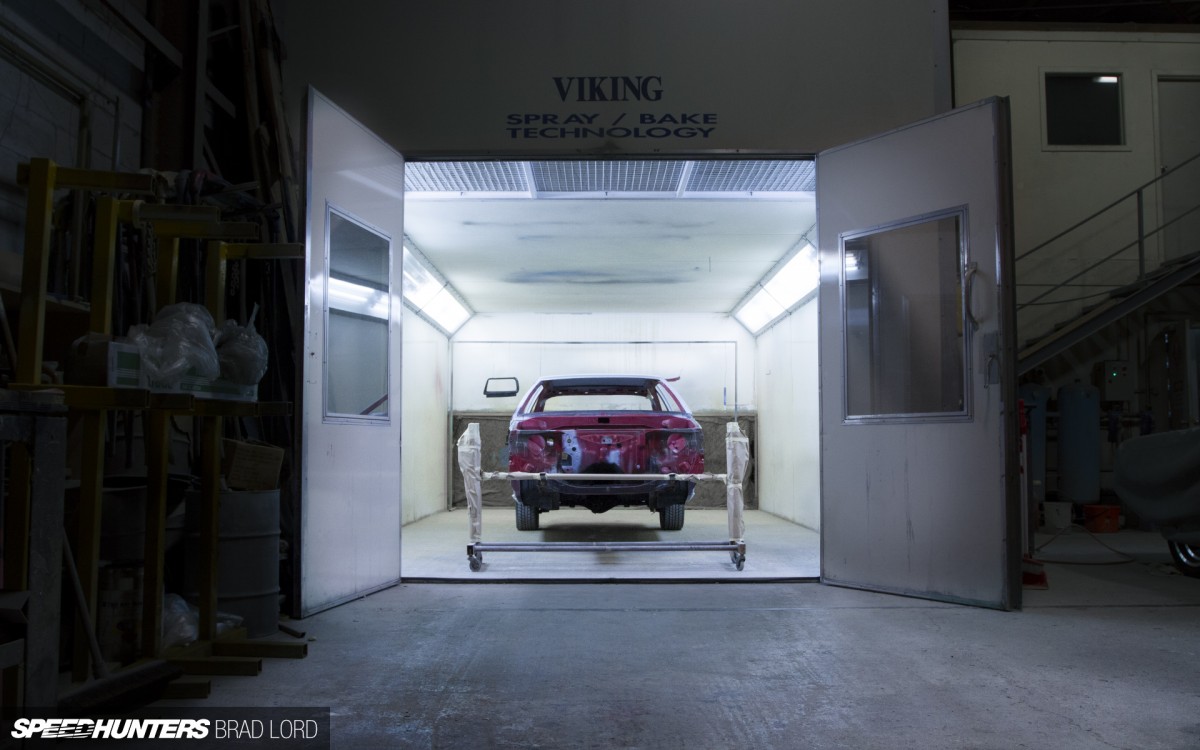 It might just be a glorified 30-year old Corolla, but I have to say that after waiting so long to get the car to this point, it felt really good to finally see it parked in the booth and almost ready to go from three or four different hues, to just one. Well, one for the time being anyway.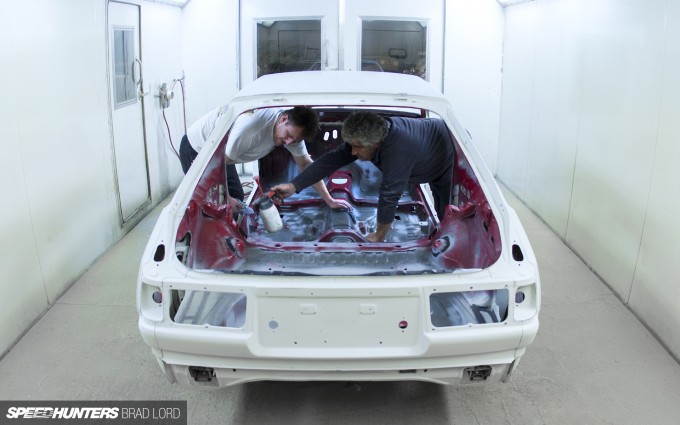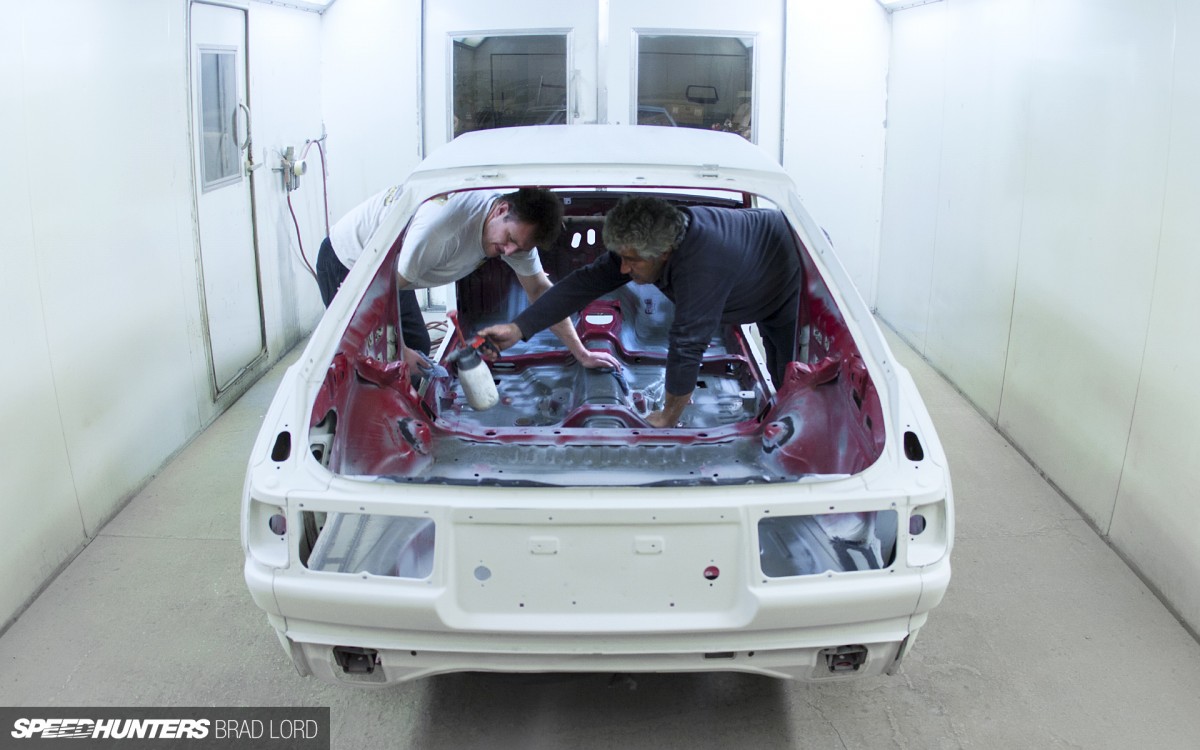 Once the booth doors were shut and the heat was turned on, it was time for Bob and Dane to give it one final clean inside and out using Prep-Sol.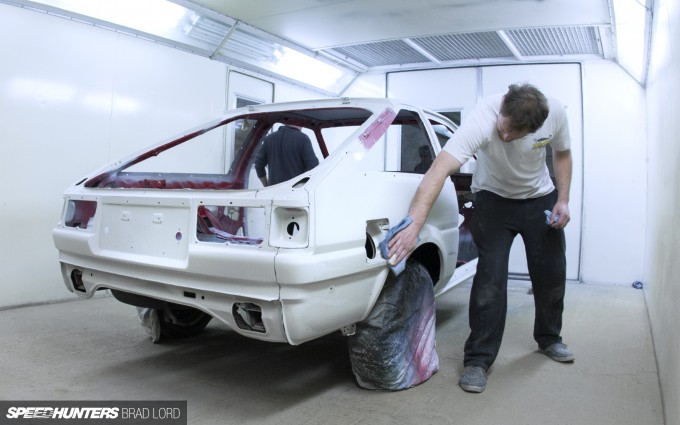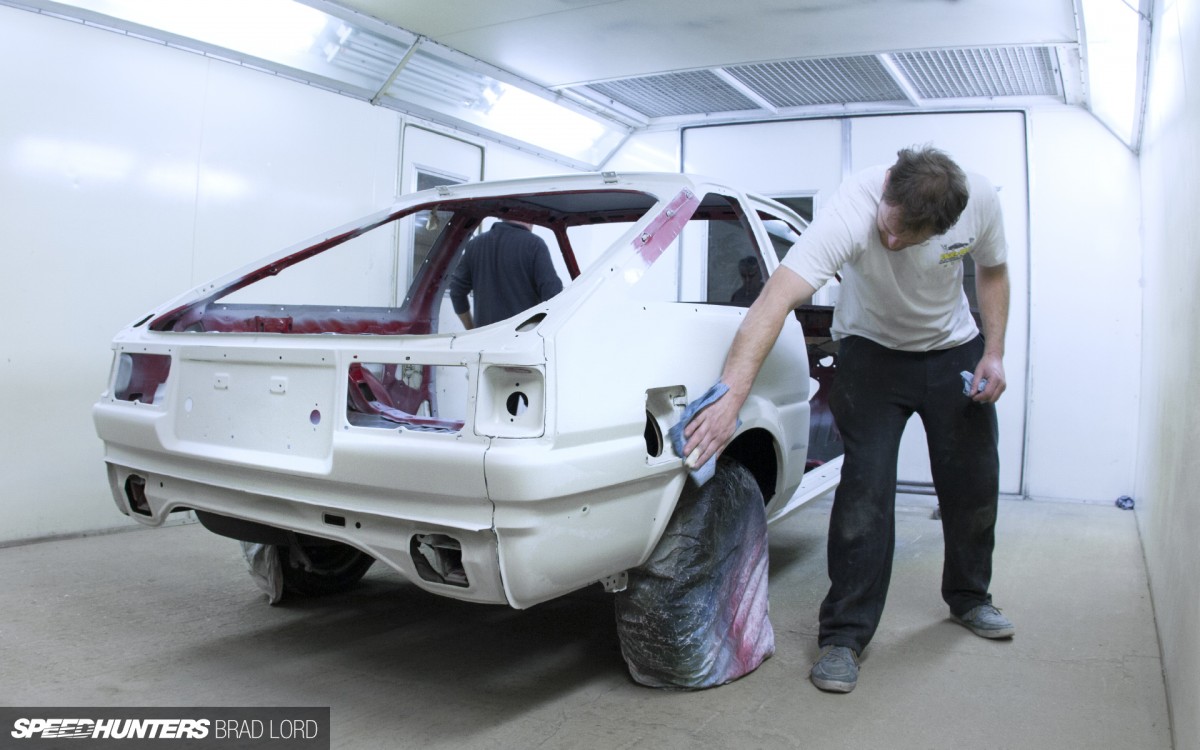 Dane grew up on a staple diet of classic American muscle and owns a pretty sweet '61 Chevy Impala convertible, so I thought he'd be slightly pained working on my old Toyota over the past few months while it's been in the shop. It turned out the opposite though, and he's really gone out of his way to get the project to where it is now, which I'm very thankful for.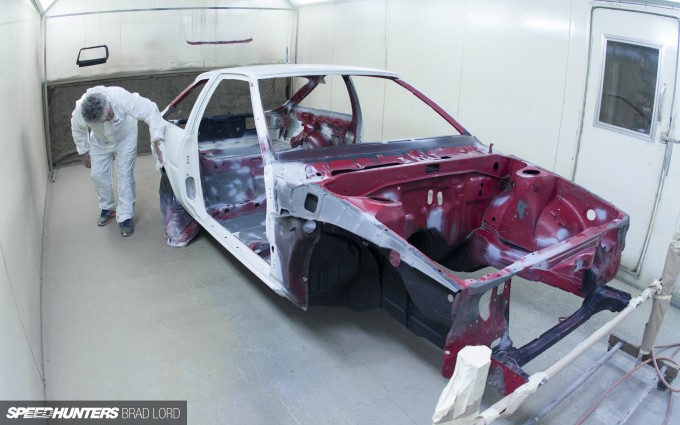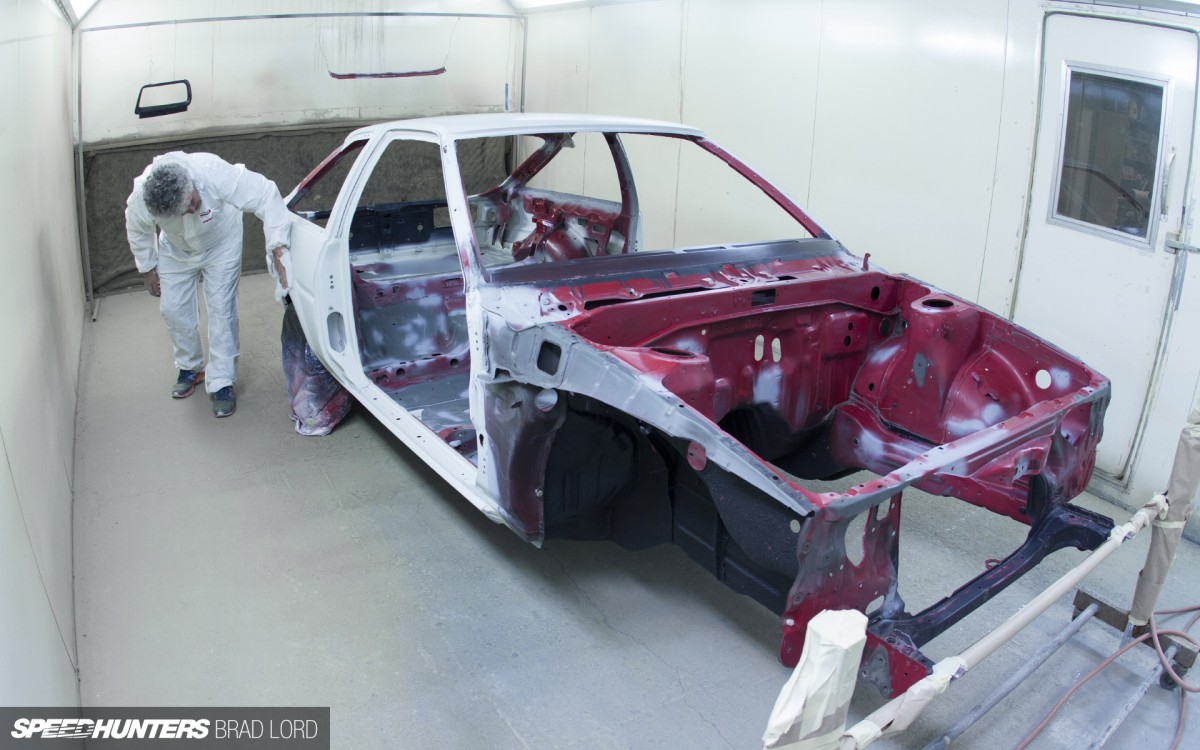 One final exterior wipe over with a sticky tack cloth ensured that all of the surfaces about to be painted (read: everywhere except the underside) was as dust and grit-free as it could be, before beer o'clock beckoned.
Painting the town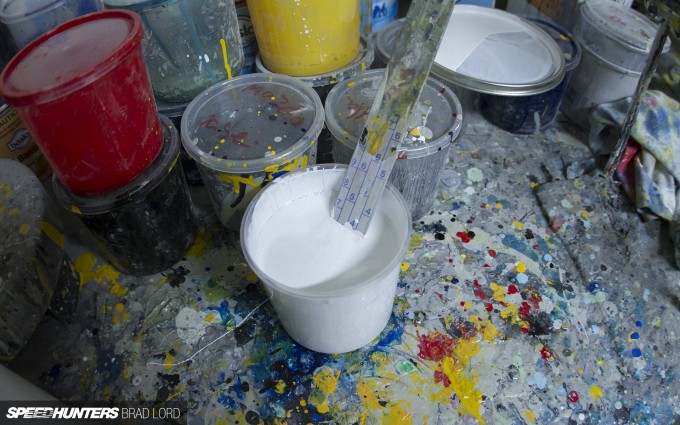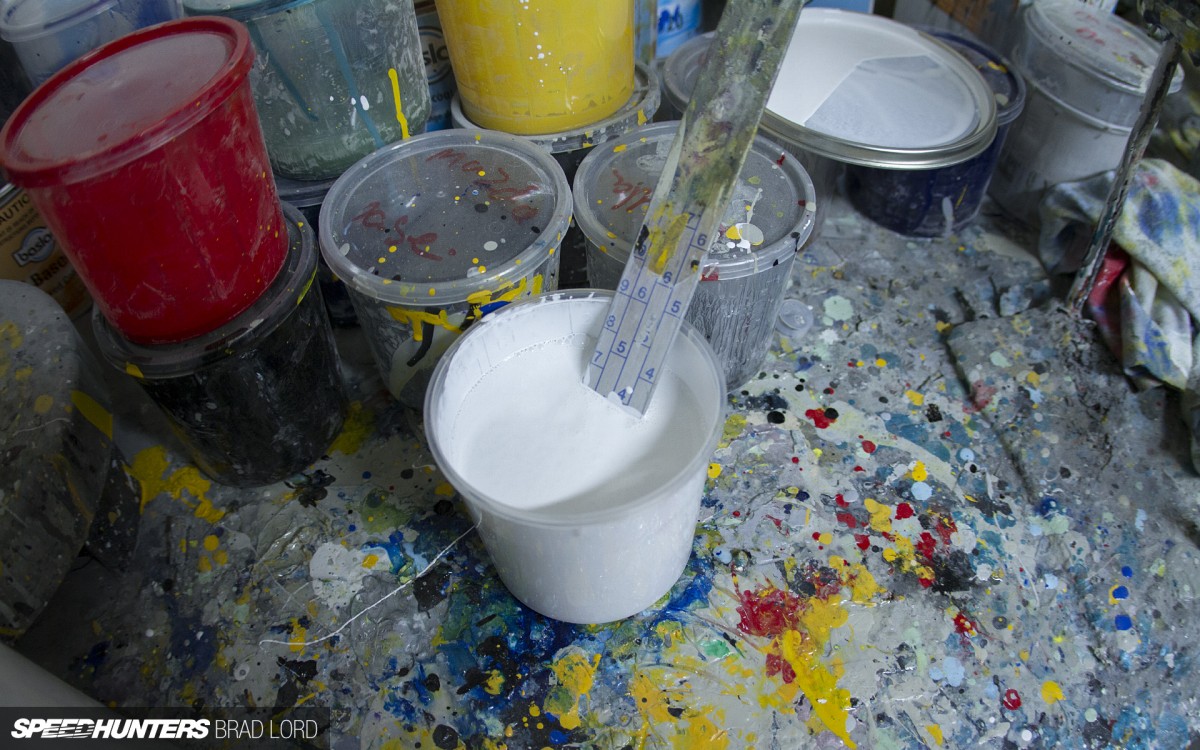 Parched thirsts suitably quenched, the time had come for Bob to weave some of the spray gun magic he's built a reputation on in New Zealand. Although there are a couple of ways we could have attacked the two-tone paint job, it was decided that the whole shell would first be painted white, followed separately by the bolt-on parts – that's the doors, bonnet, rear hatch and front guards/fenders – in the same hue. Then, once the car was back together and the all panels had been perfectly re-aligned, it would be hit with black in all the correct areas – the lower parts of the guards and doors, around the wheel arches and across the back panel.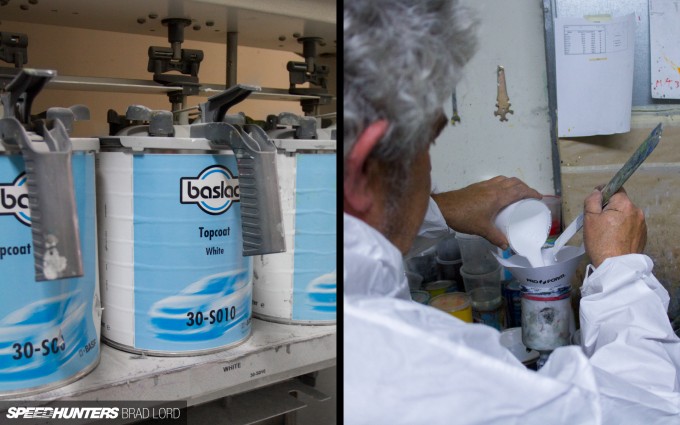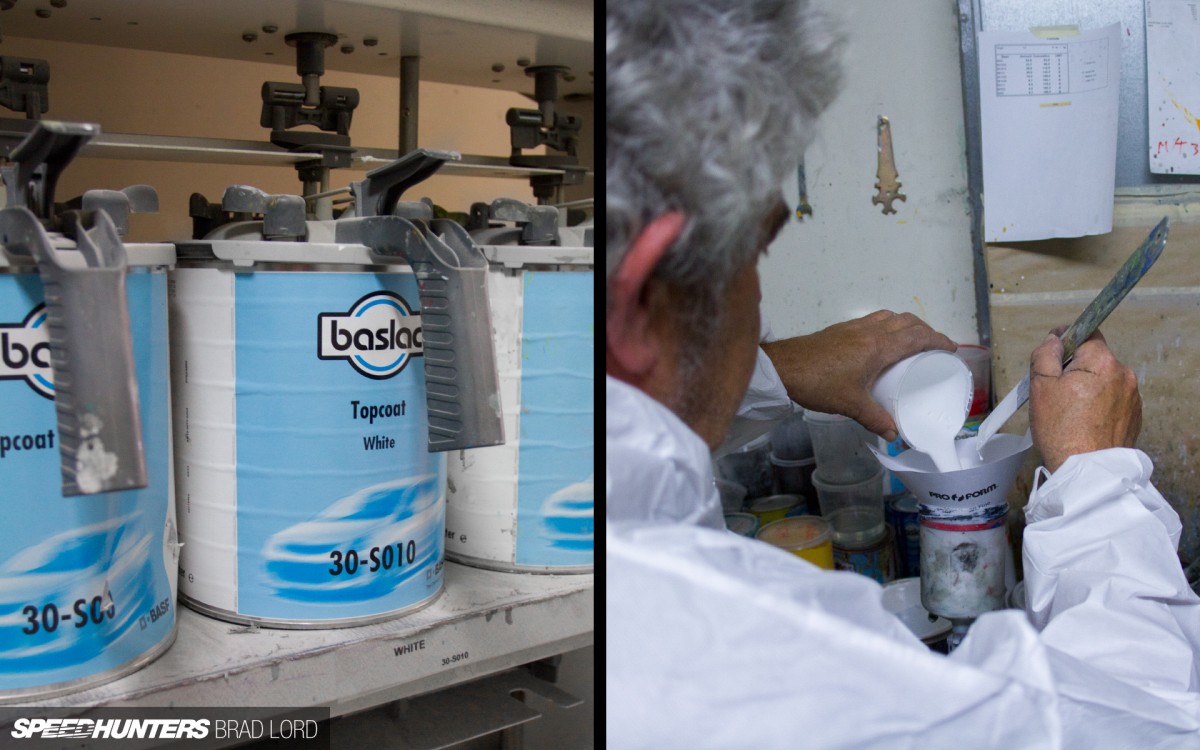 According to information supplied to me by Toyota, the white paint specified for the zenki ('83-'84) and kouki ('85-'87) AE86 models varied slightly between each other; but with only minuscule tinting required to bring straight white 2K tinter up to the cleanest of the two factory spec hues, we decided not to bother. Instead the BASF Baslac top coat came straight out of the can for 2:1 mixing with hardener and a small percentage of thinners. Three coats was the plan.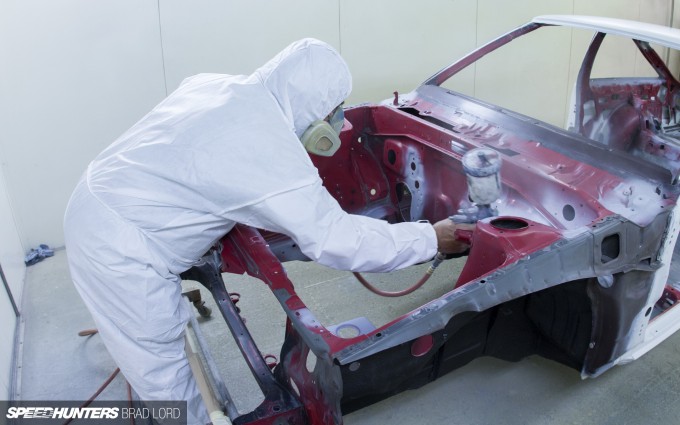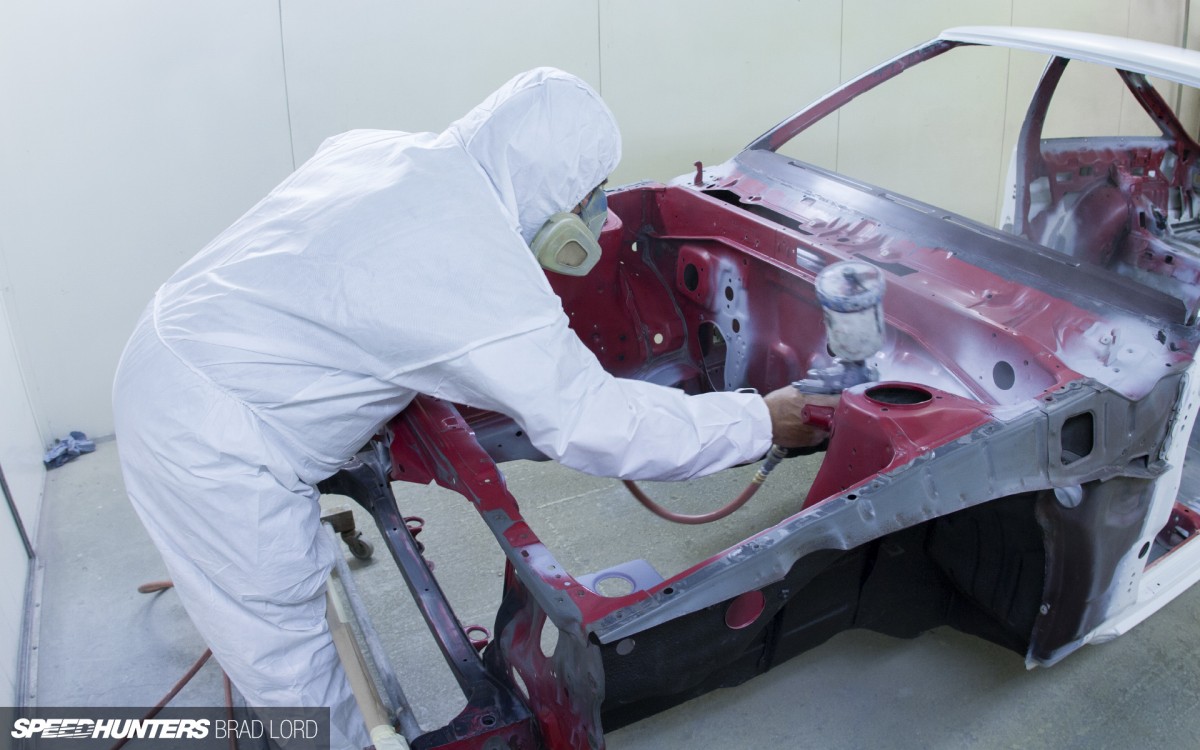 Before I knew it, Bob was into it, beginning up front in the engine bay where (hopefully!) sooner rather than later my tuned small-port 16-valve 4A-GE on quad throttle bodies will reside.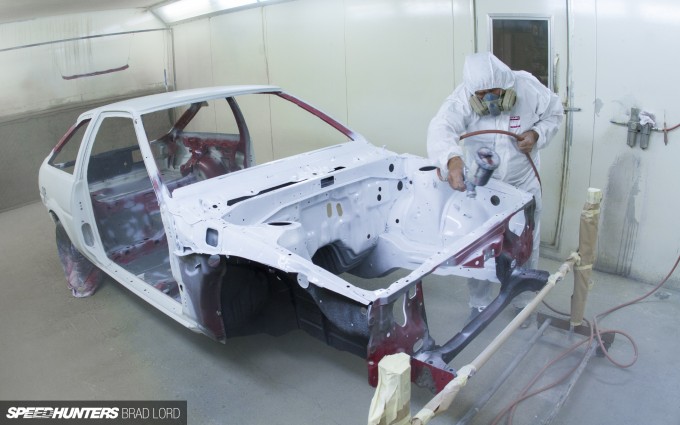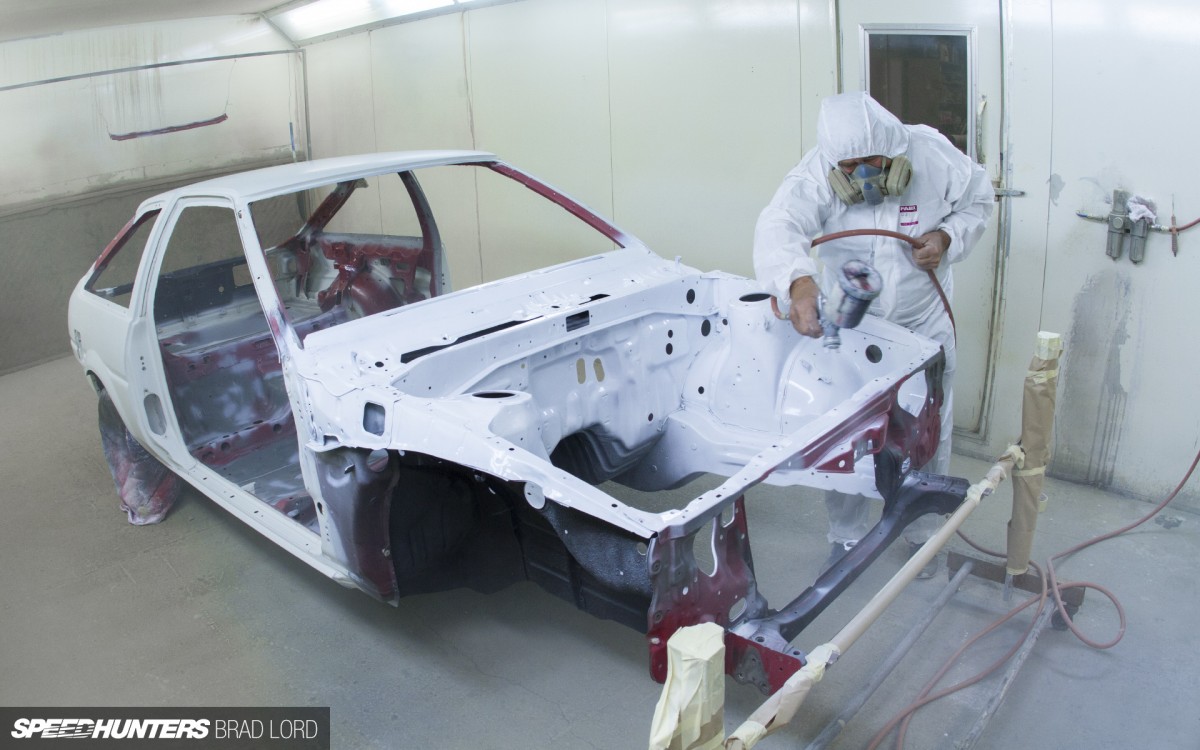 With every nook and cranny to hit, it was a time-consuming process. Bob was extremely methodical in his approach, but I guess that comes with the territory when you've been painting – and winning paint awards – for close to 30 years.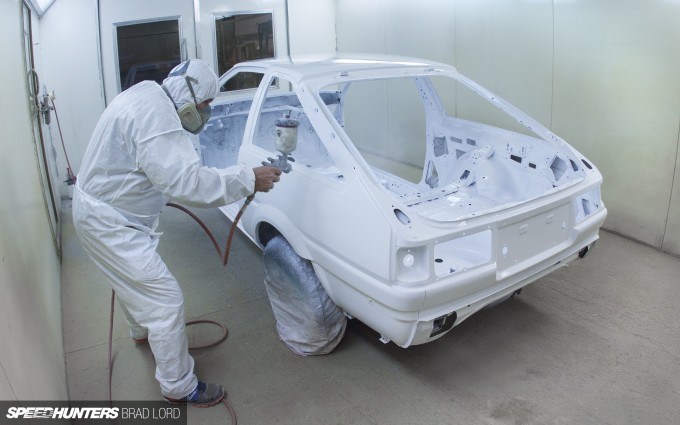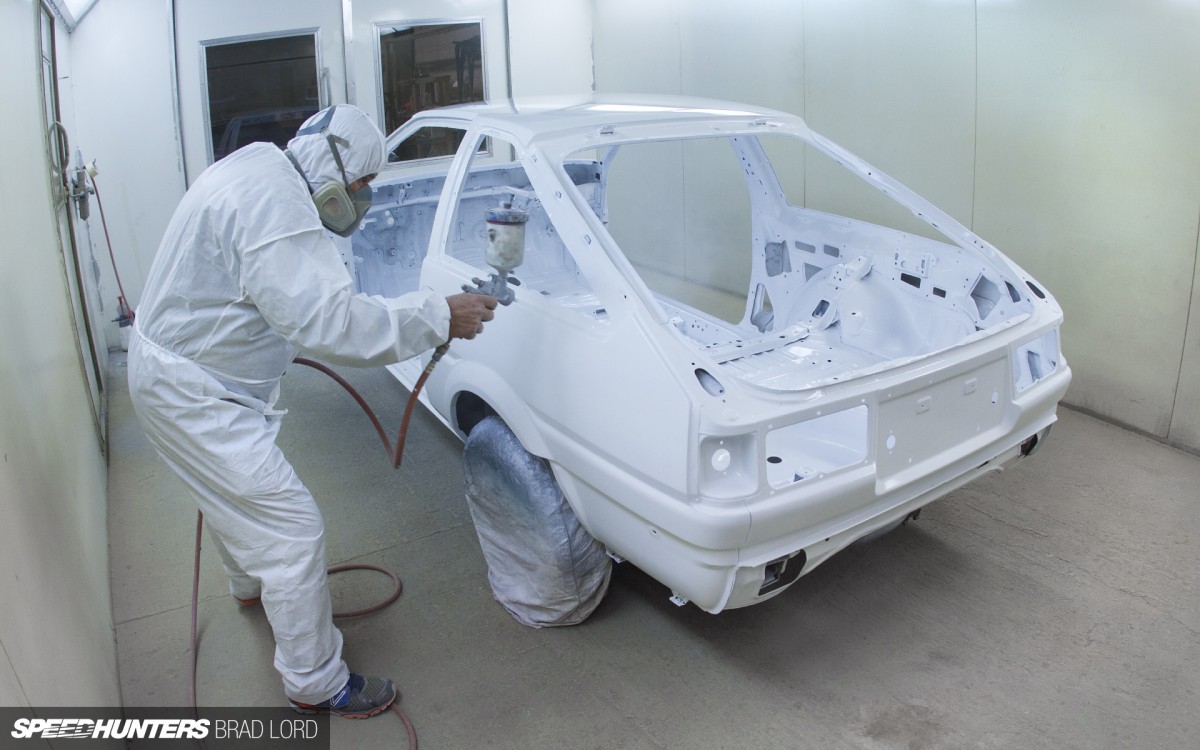 After an hour or so and an untimely late-night power black-out (aka beer o'clock #2), the final white coat was applied before the booth was set to bake. Right before my eyes the Trueno had gone from looking every bit as tired as the 300,000-plus kilometers on its odometer suggested it should, to better than the day it rolled off Toyota's Kanto Auto Works production line in Kanagawa, in 1983.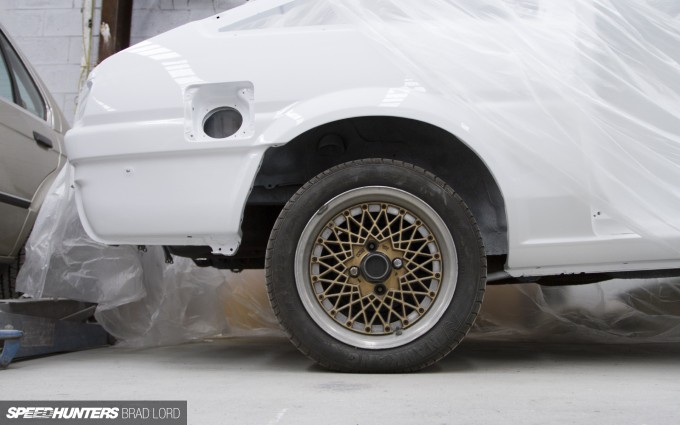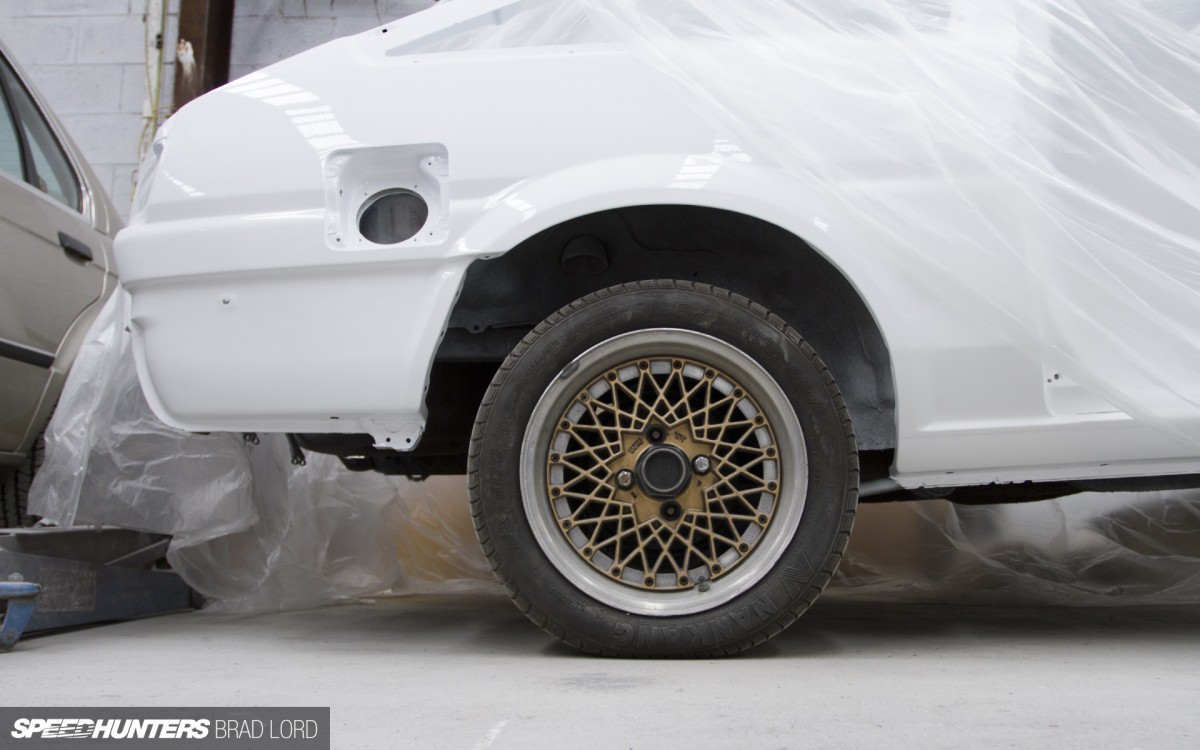 The very next morning I jumped on a plane bound for Brisbane, Australia to cover J23, so up until a couple of days ago I hadn't actually seen how the car had turned out. Let's just say that once I lifted the plastic wrap, all of my previously held expectations were exceeded.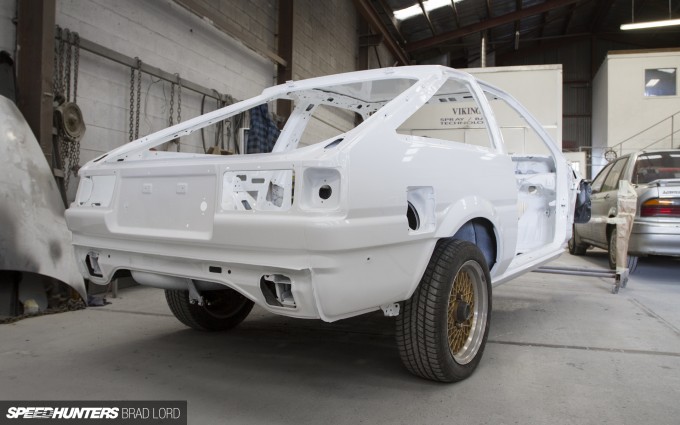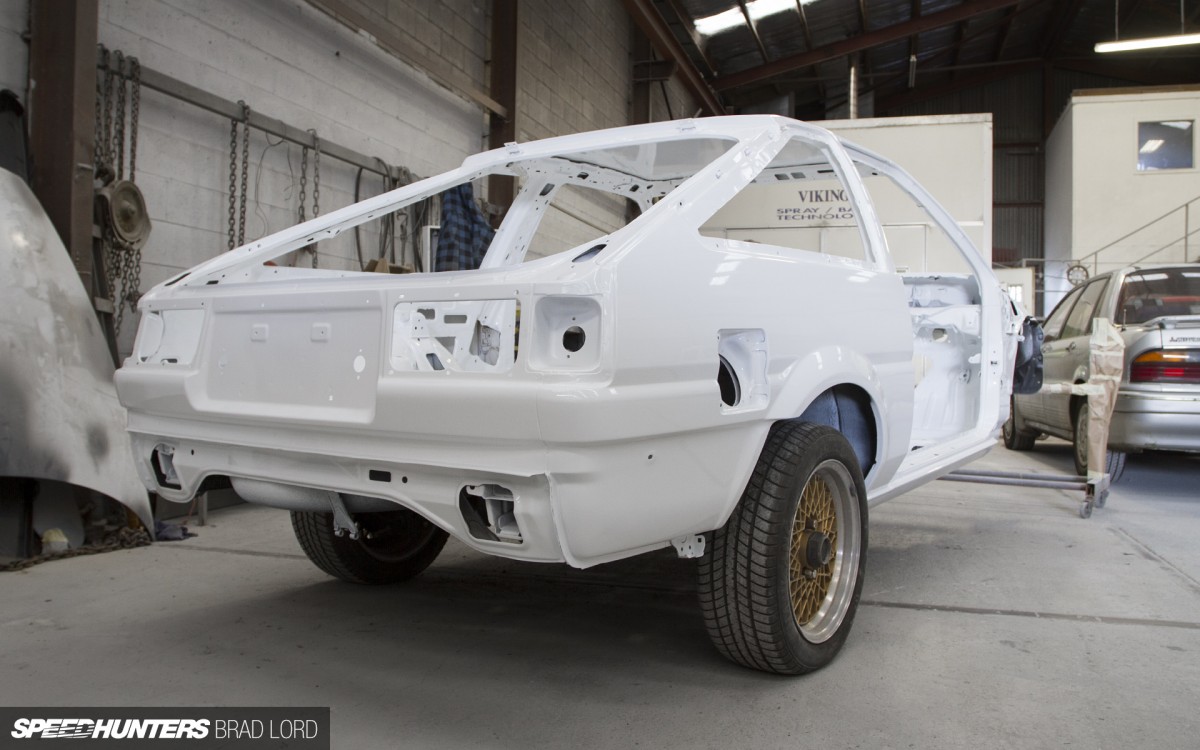 There's a saying: "It's amazing what a coat of paint can do," and it's something I can certainly relate to now. Although having the car in a multitude of colours for so long never really depressed me, ticking paint off the to-do list was an absolute #JoyOfMachine moment.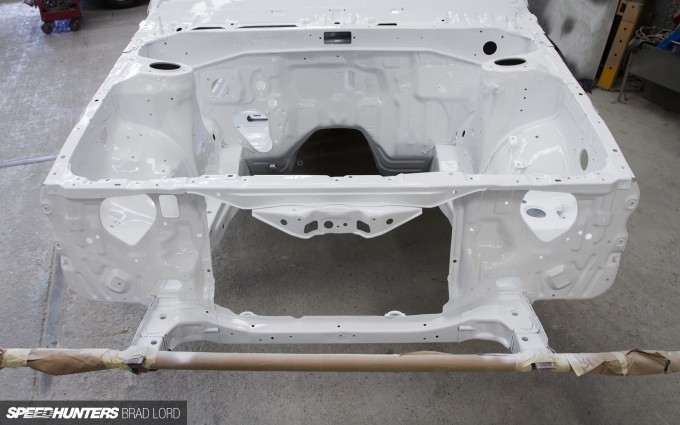 Even though the rebuild stage officially began when the two new factory quarter panels were stitched on, it hasn't actually felt like it until now. I really can't wait to put the first bolt back in.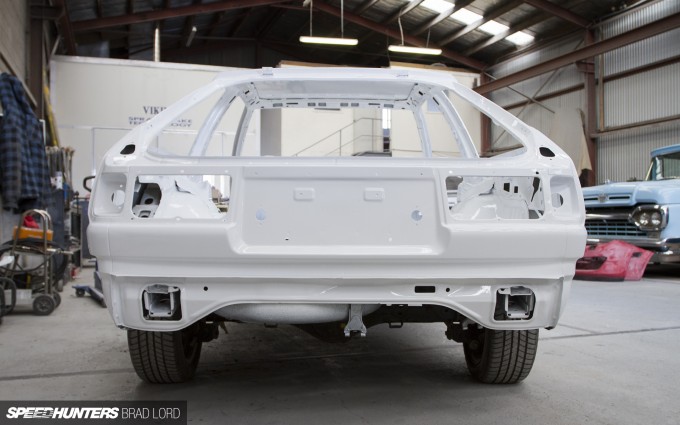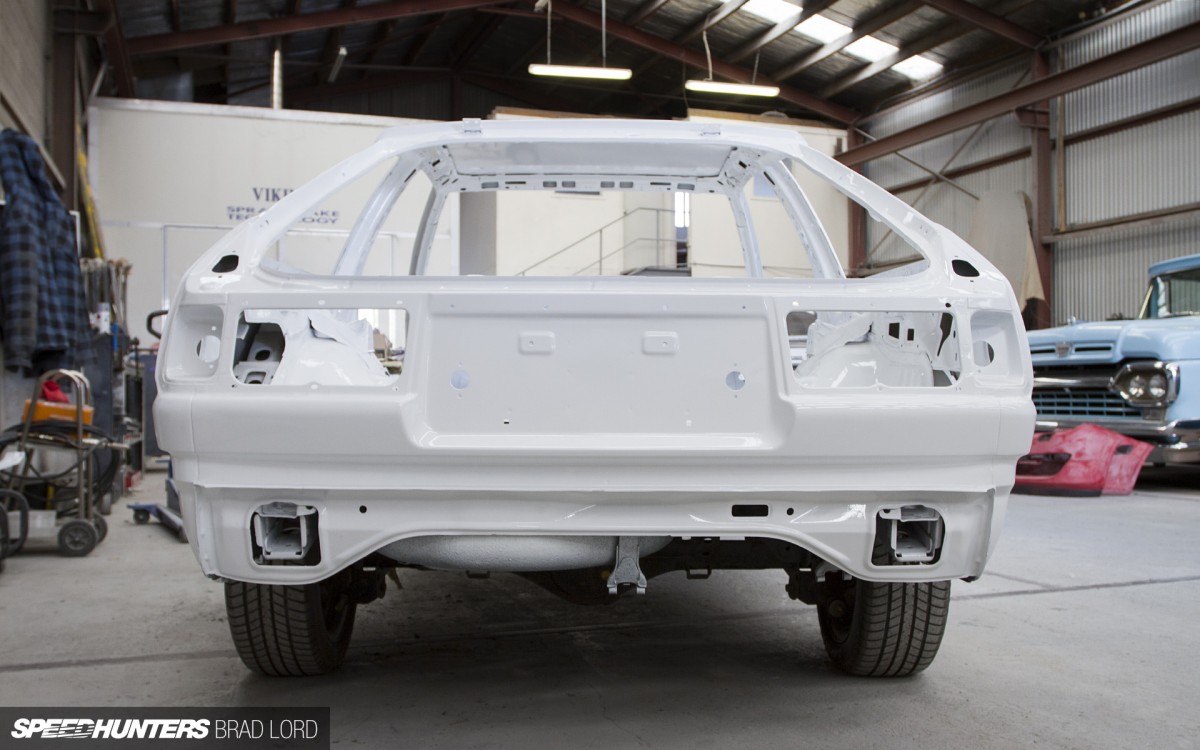 Before that happens though, the rear-end (which was only bolted back in to move the car around easily) still needs to come back out.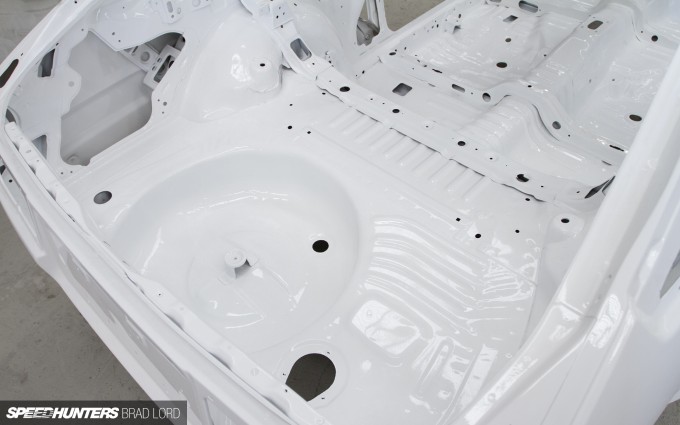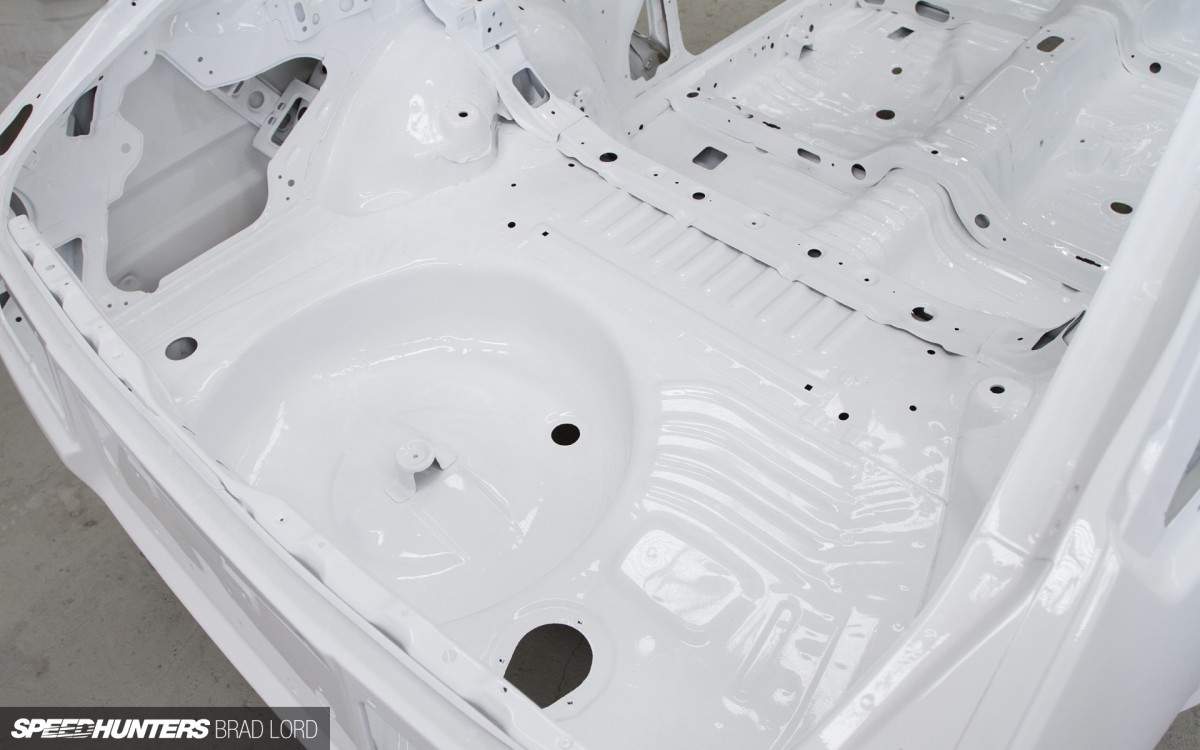 That will happen early next week after the 86 finally comes home and takes up residence in my garage once again, but not before a little bit of black enamel is waved around the undersealed areas to rid it of any white overspray.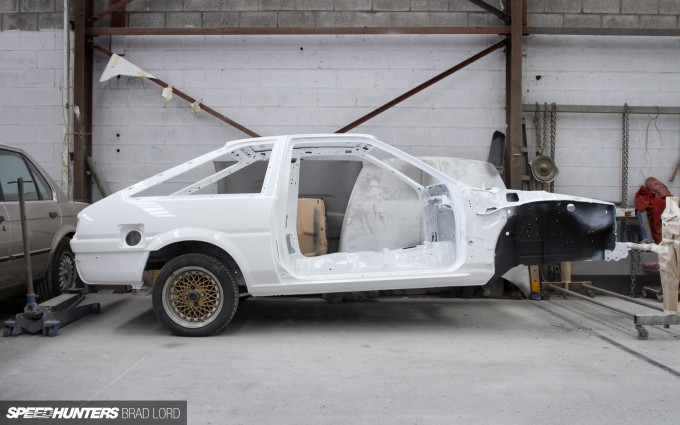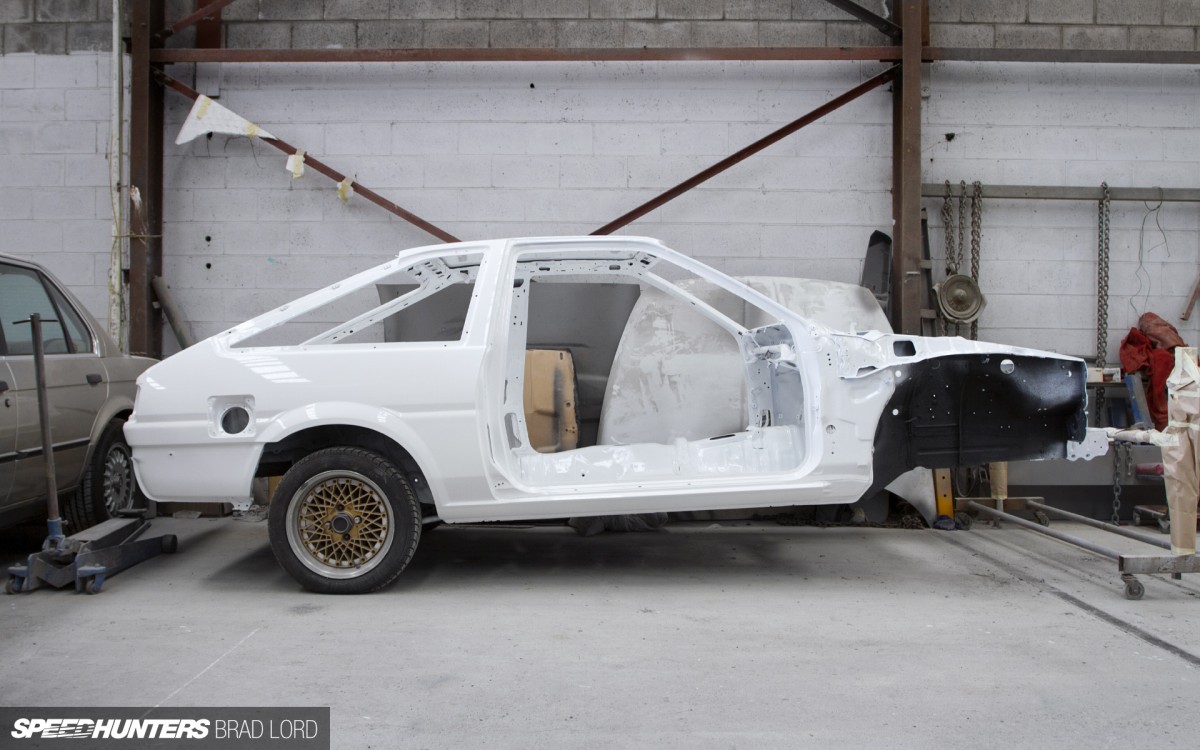 It's not hard to see that I still have a lot of work to do before the 86 is anywhere near ready to be put back on the road, but with every small (and sometimes big) step in the right direction, that day is getting closer.