Love to hate
Scientifically speaking, this is one car, or truck, I had to drive. I say this because these strange and curious mutations that have materialized out of so called 'consumer demand' have truly swept over the automobile market in the last decade or so. SUVs are one of a very few breeds of automobile that I remotely don't get excited about – in fact I actively despise all they stand for. They are overly big, heavy and in some cases monstrous concoctions that attempt to do everything, but fail miserably in most areas. This said, they are hot sellers, and especially so for Porsche's interpretation of the modern day SUV – the Cayenne. Since I had to experience this thing, I thought I might as well make it all a little more interesting, so went for the baddest of them all – the Turbo S variant. That's 550hp and 553lb/ft of twin-turbocharged brute force that I was, for all intent and purposes, prepared to put all my preconceptions and deep resentment for these type of vehicles to one side.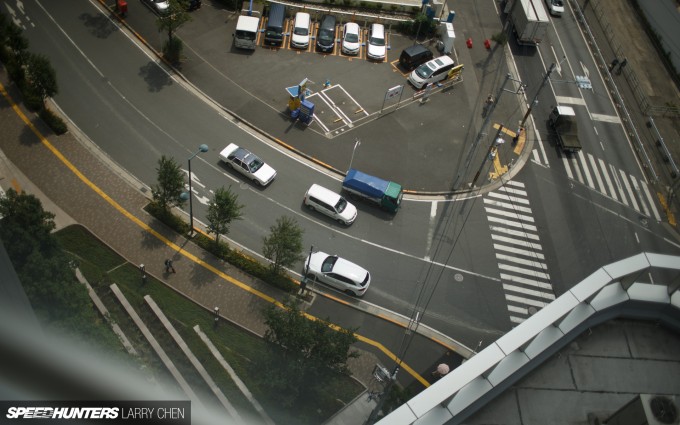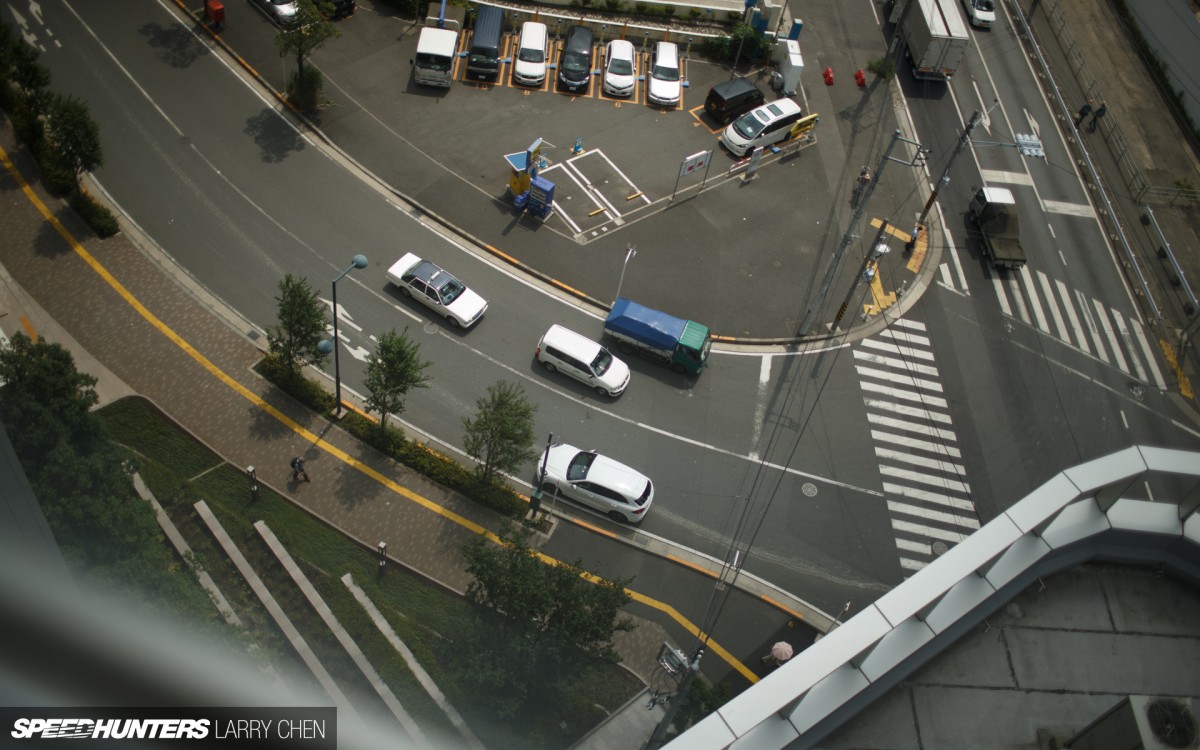 So after picking the gargantuan über-SUV I headed straight to Larry's hotel where I was due to pick him up for our final shoot of the week prior to heading to the Idlers 12h race that we both drove in. And so you begin to see where this whole idea to get behind the wheel of a Cayenne originated from – it would be the perfect support vehicle for our first stint in an endurance race.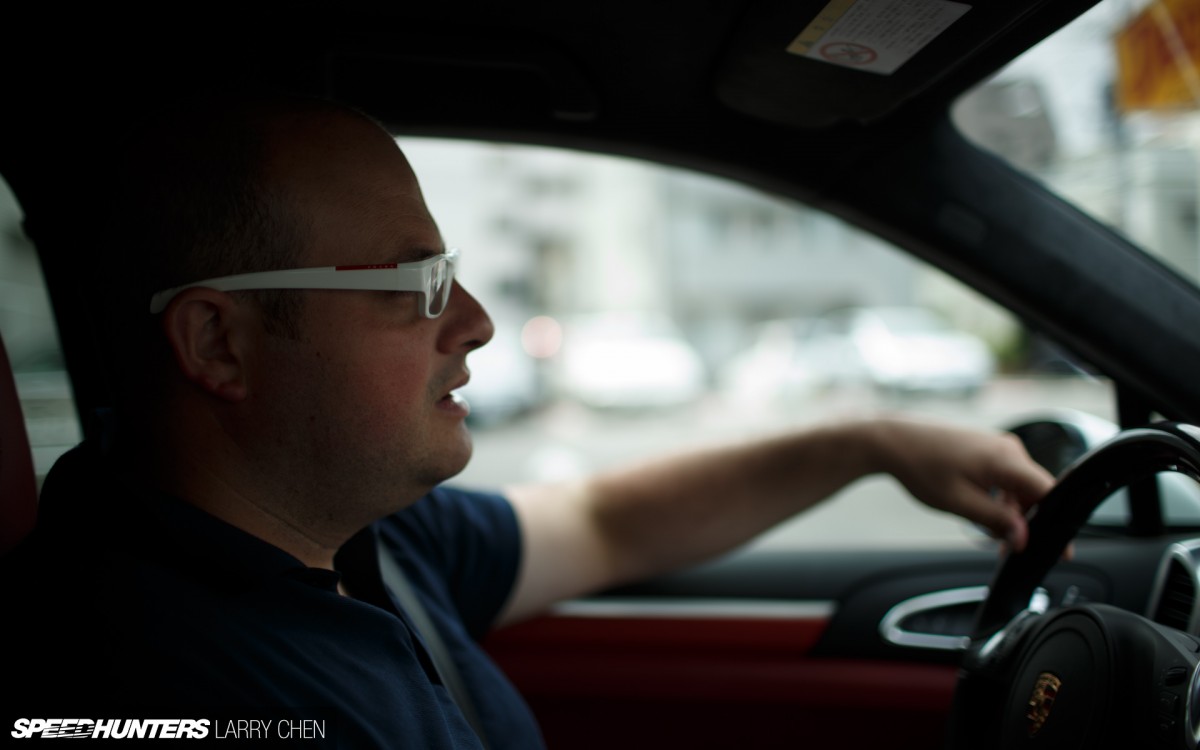 As soon as we set off Larry and I couldn't help but discuss our first impressions of Porsche's hot seller, giggling at the sheer thrust of the thing…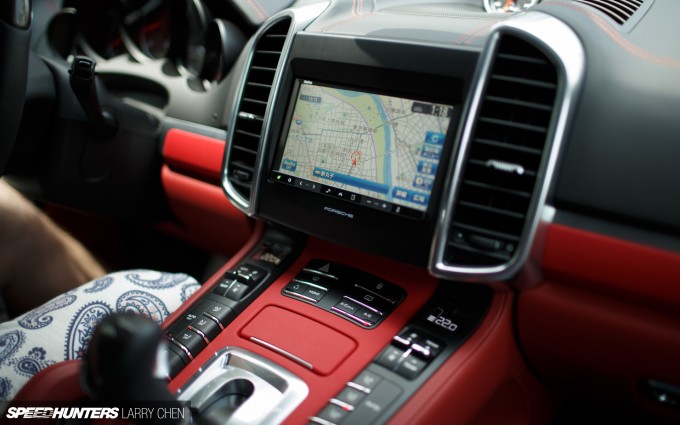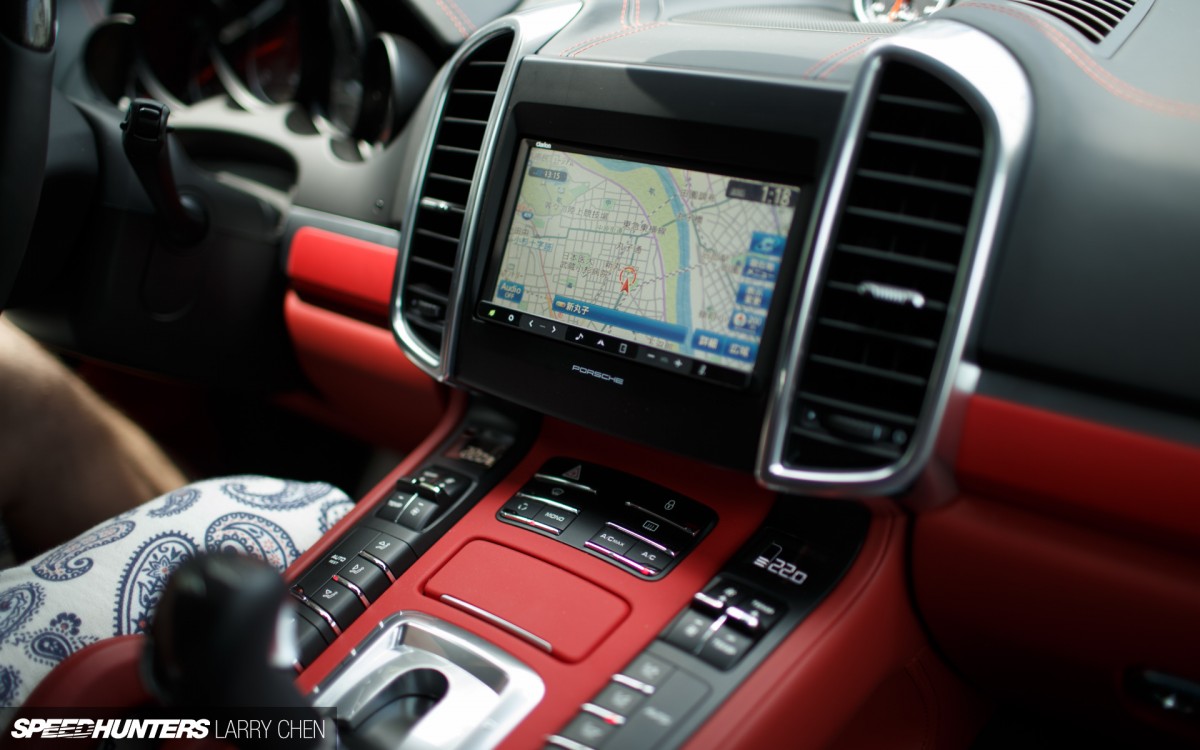 … as well as getting to grips with what is a very well laid out cabin. Although, I'm not sure about the red leather interior –  that's something not everyone can digest quite so easily. Still for such a premium SUV – one that in Japan costs a whopping $200,000 (over $50,000 more than the equivalent vehicle in the US) – the soft and beautifully trimmed red cabin…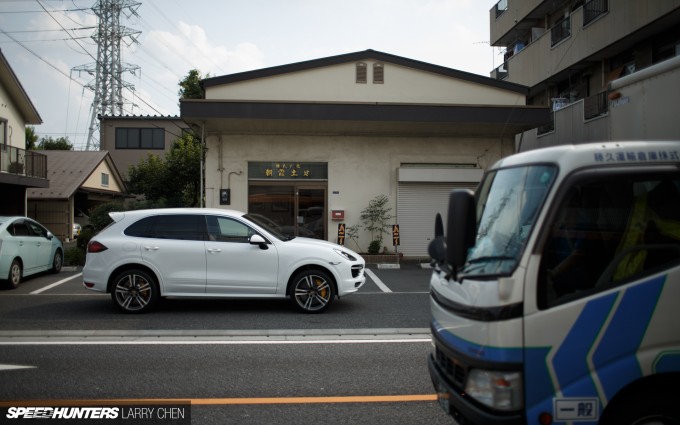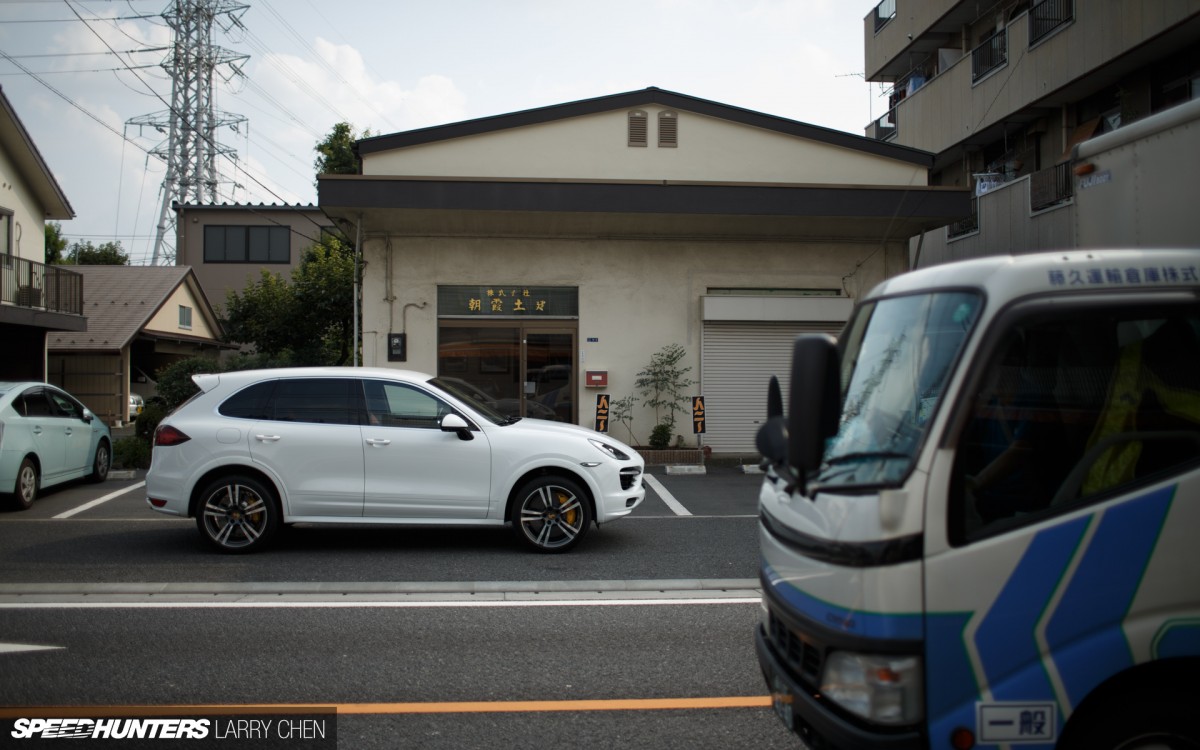 … and the white exterior were a great combo; one that just shouted opulence in every way.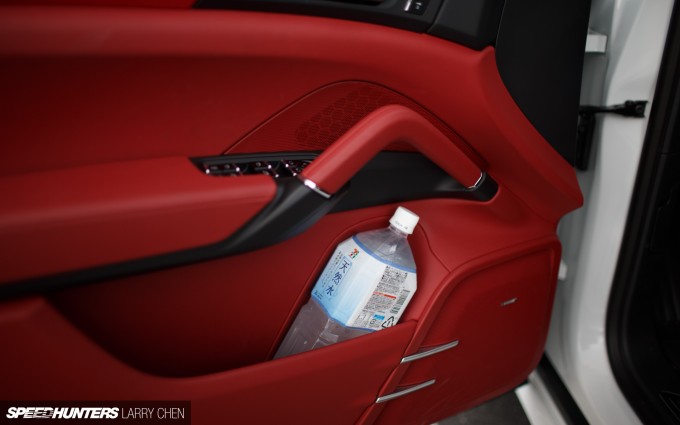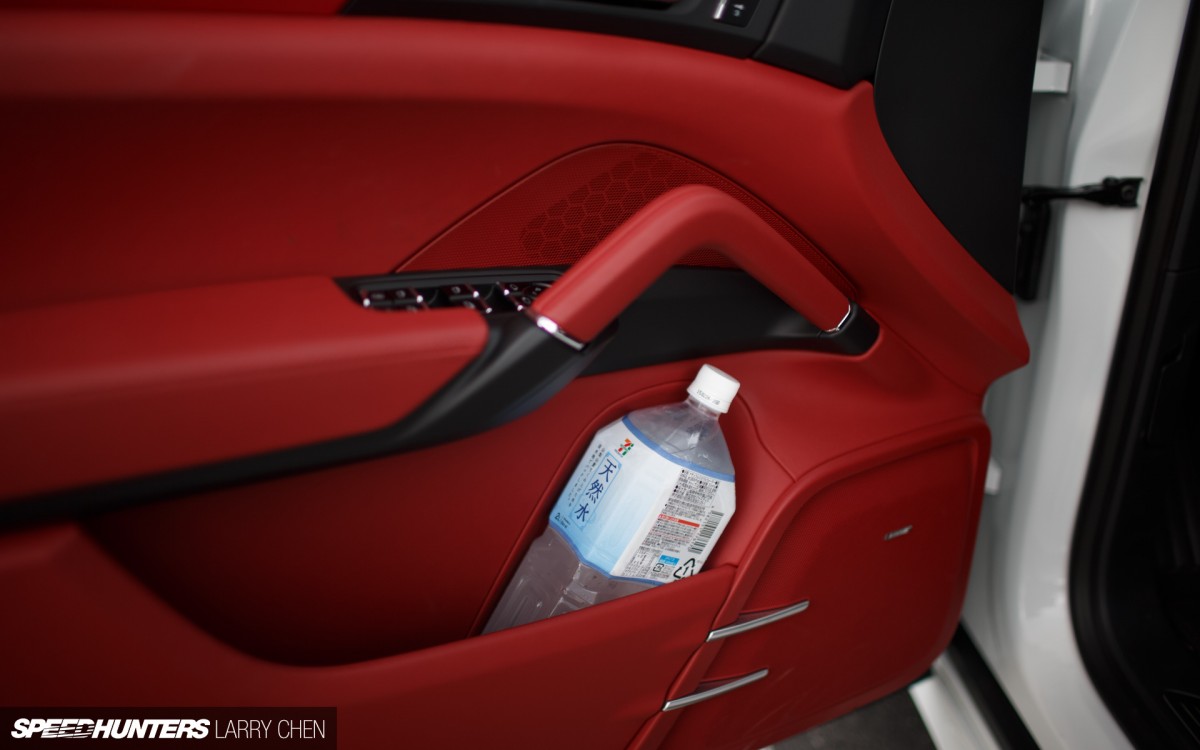 The truth of the matter was, up until that first day I hadn't really found anything to make me really hate the Cayenne. In fact, it continued to lure me in, trying to charm me away from that opinion I have about these type of vehicles. With the crazy Japanese summer heat taking a toll on our shooting stamina, Larry was very happy to discover the door pockets were designed to accommodate a 7-Eleven 2-liter water bottle!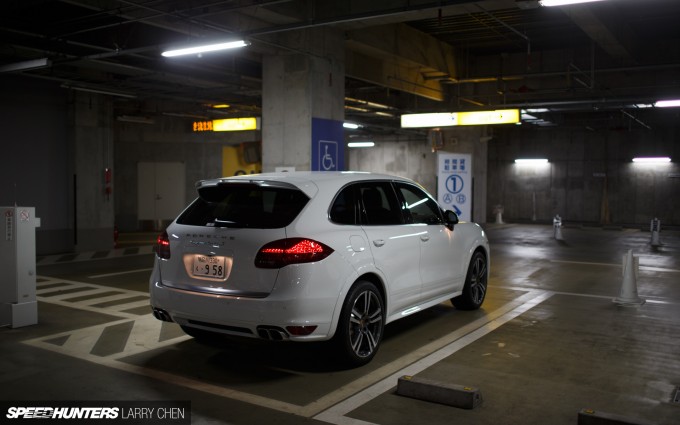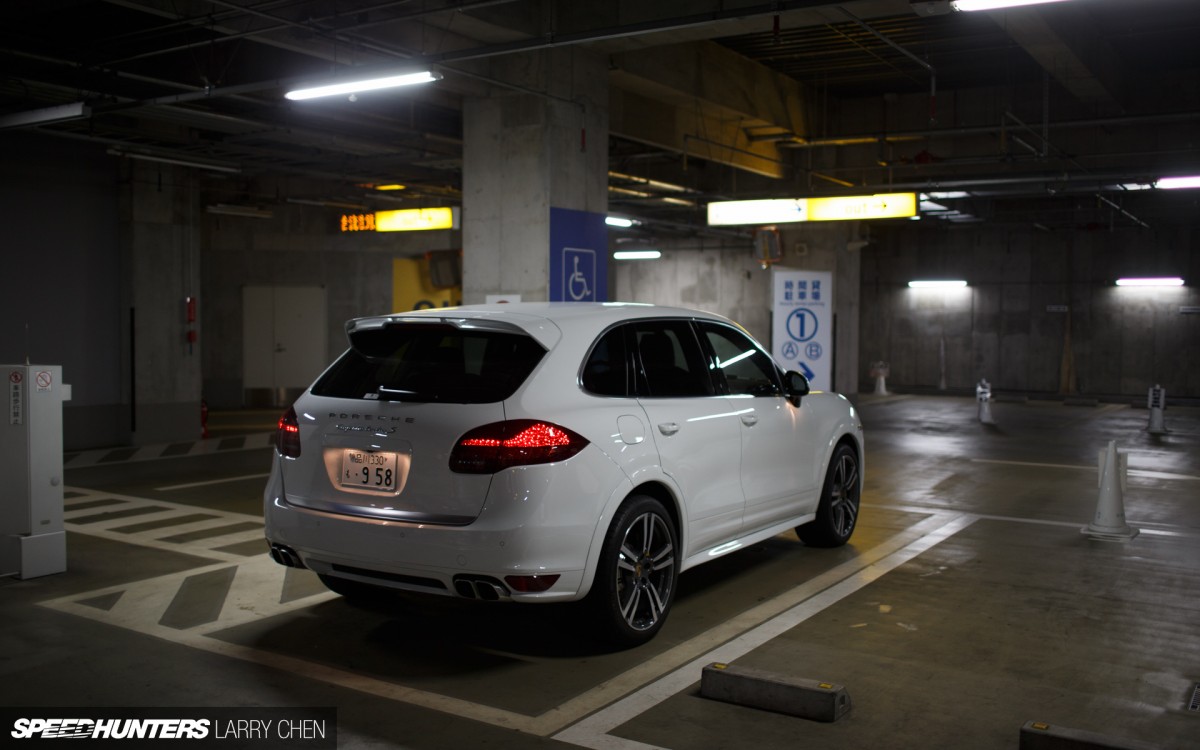 After yet another successful day of shooting we headed to Roppongi Hills to relax and flick through the pages of JDM car magazines while sipping on freshly blended cups of coffee. Downstairs in the basement, we were unable to park the Turbo S in the automated parking system that most big buildings have in Tokyo. Its sheer girth and weight was slightly over the limit, so we had to park in regular spots and walk the rest of the way.
The workhorse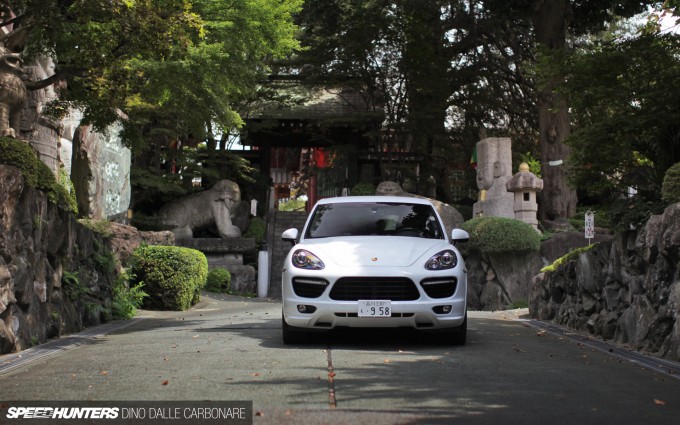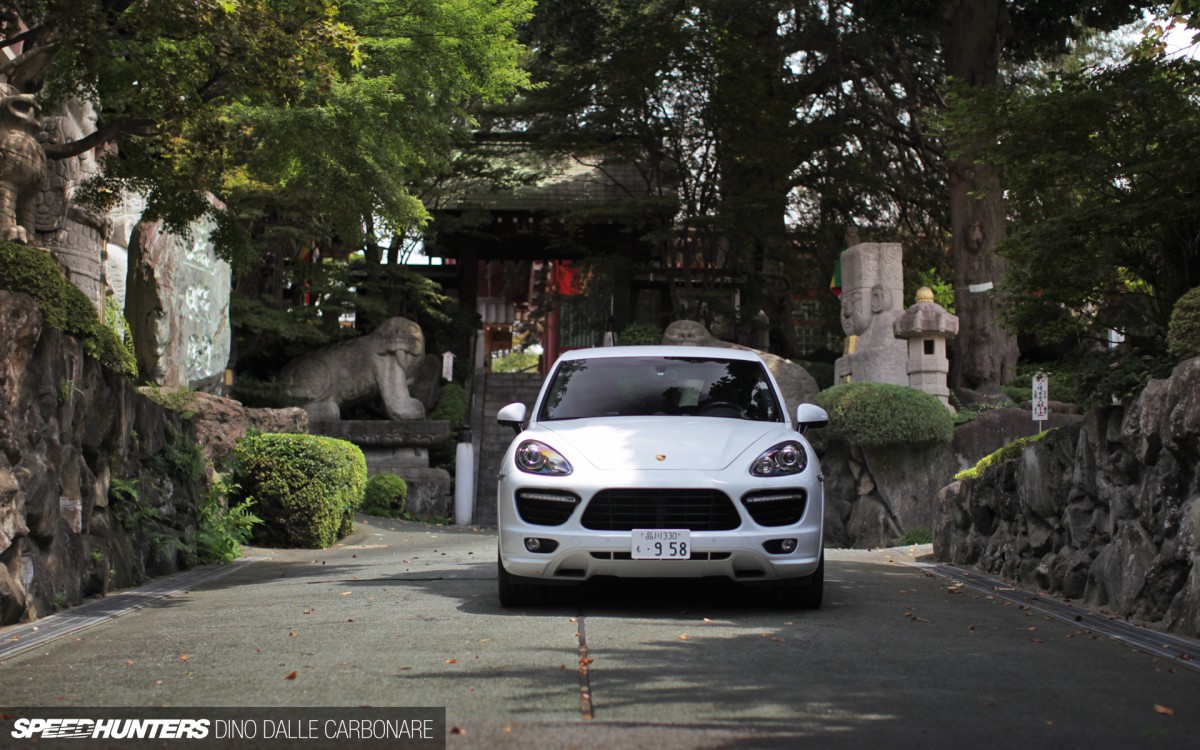 The next day was our departure. Finally, after having had to skip out on sleep, we had a chance to get a few extra hours of shut-eye ready for our afternoon voyage…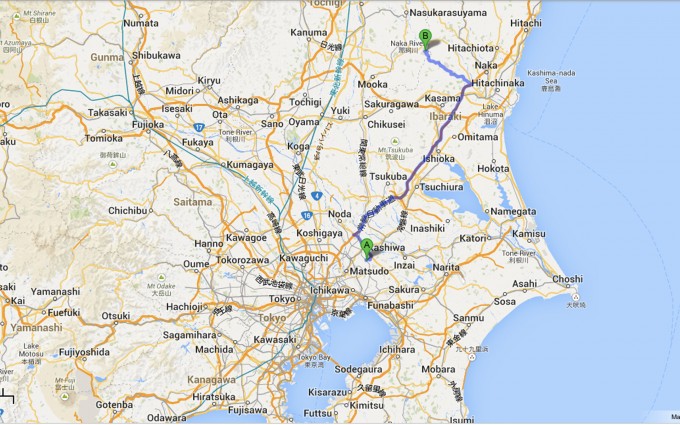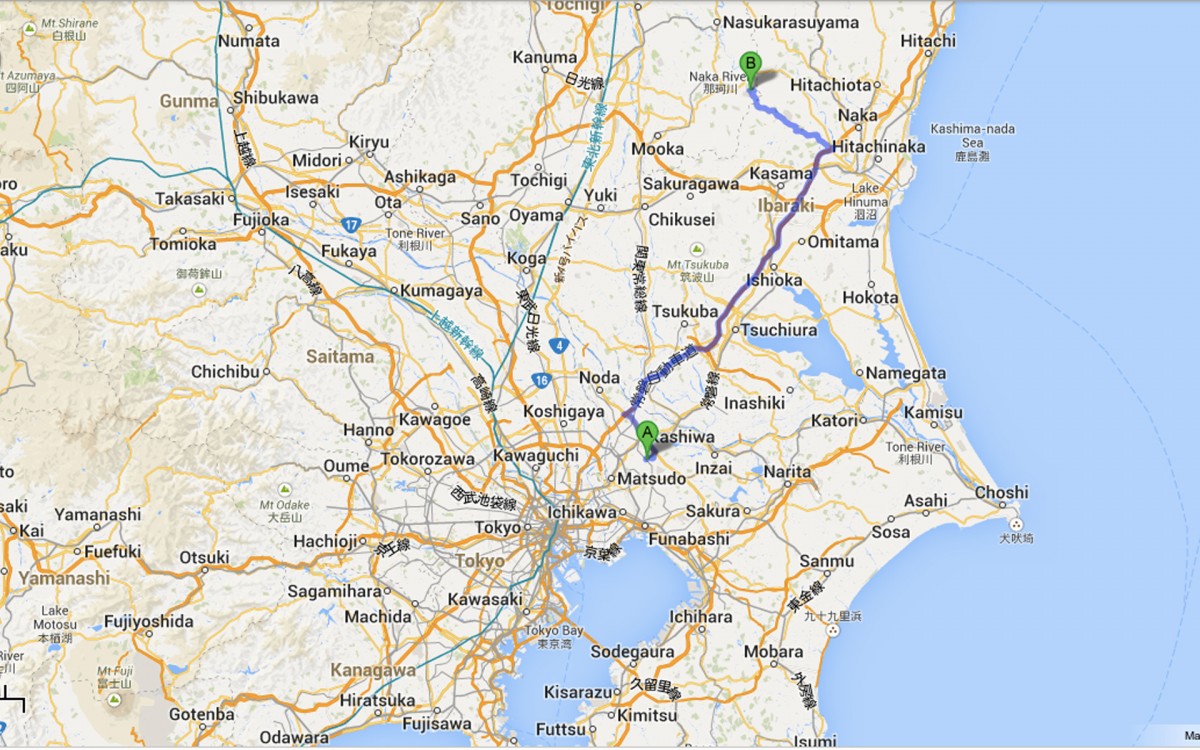 … up to Chiba-ken, or more precisely, Nakai-san's secret lair – the RWB HQ. Later that night, after having met everyone and gotten things ready, we would tackle our drive all the way to Twin Rind Motegi in Tochigi prefecture.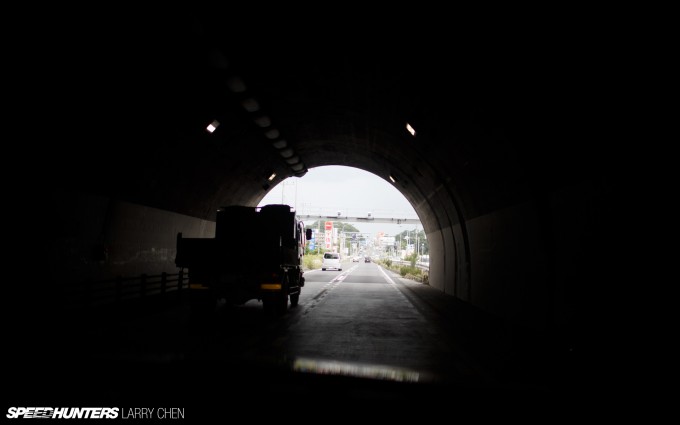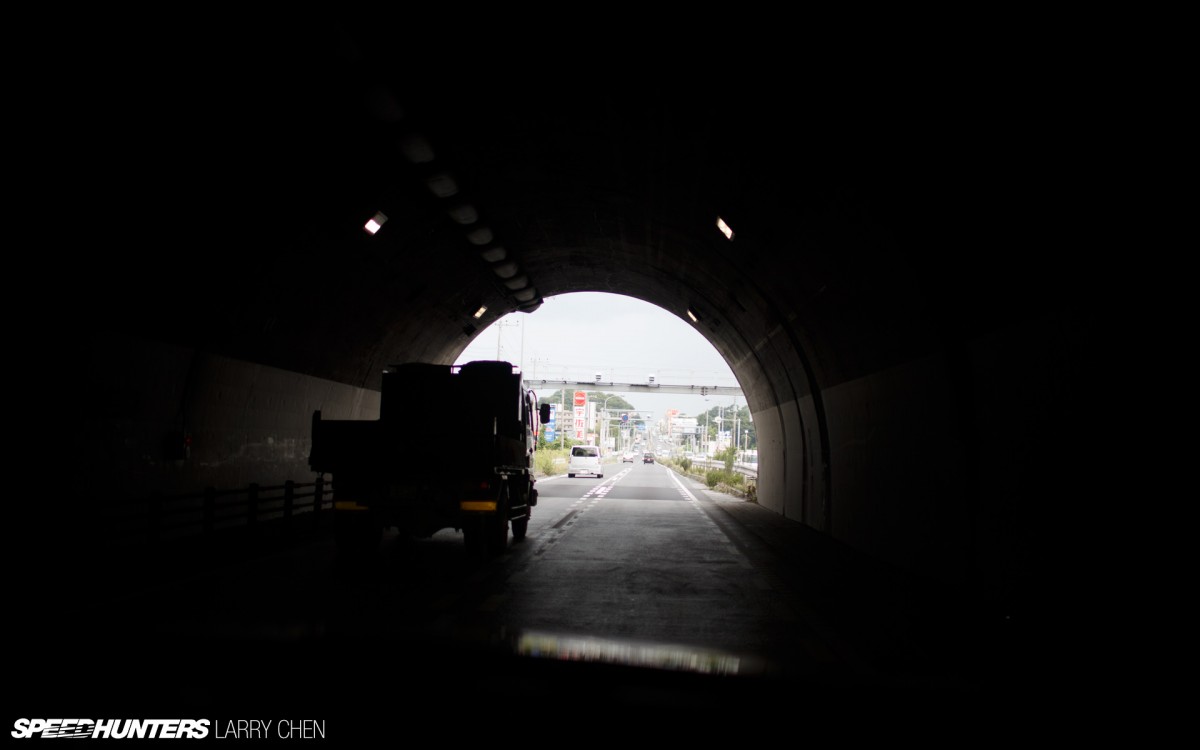 But by this point I was really beginning to get annoyed with the Cayenne. No, it wasn't because it was a horrible thing to drive – quite the contrary actually. It was really starting to impress me and after driving the thing for a good two hours straight on the highway drive up, I realized it was an impressively comfortable machine, and one that would definitely put a grin on your face if you were to dig deep into it's seemingly-limitless reserves of power.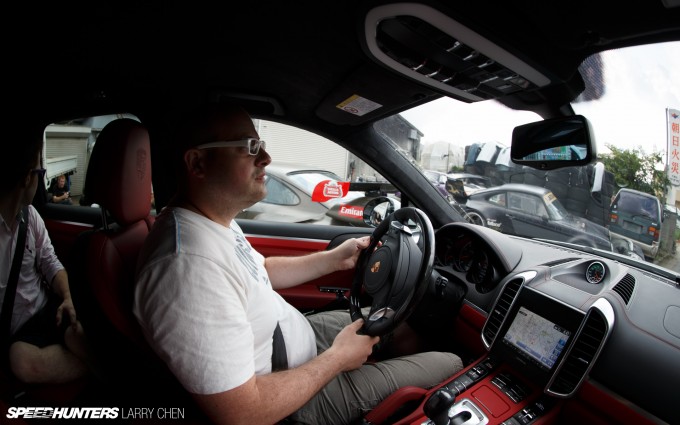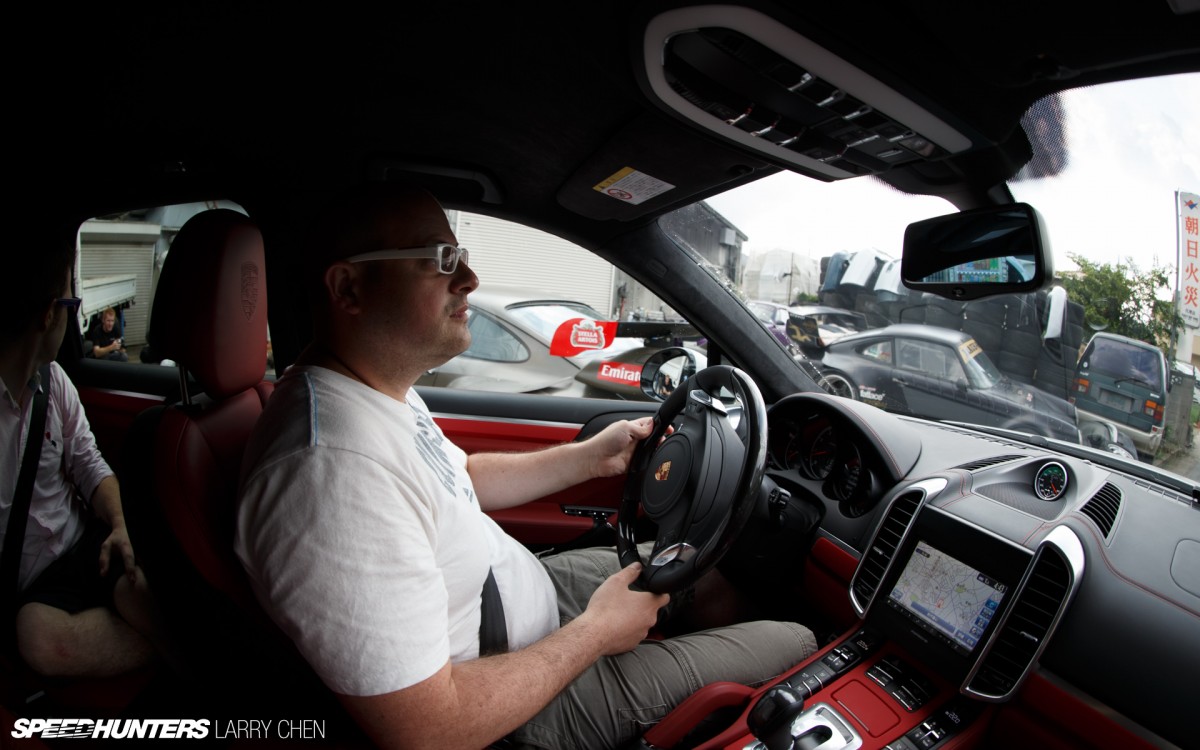 After a quick conbini detour to stock up on drinks, we finally arrived at our destination.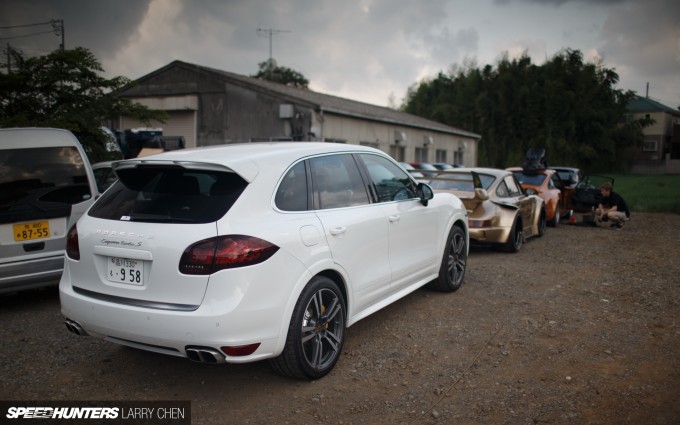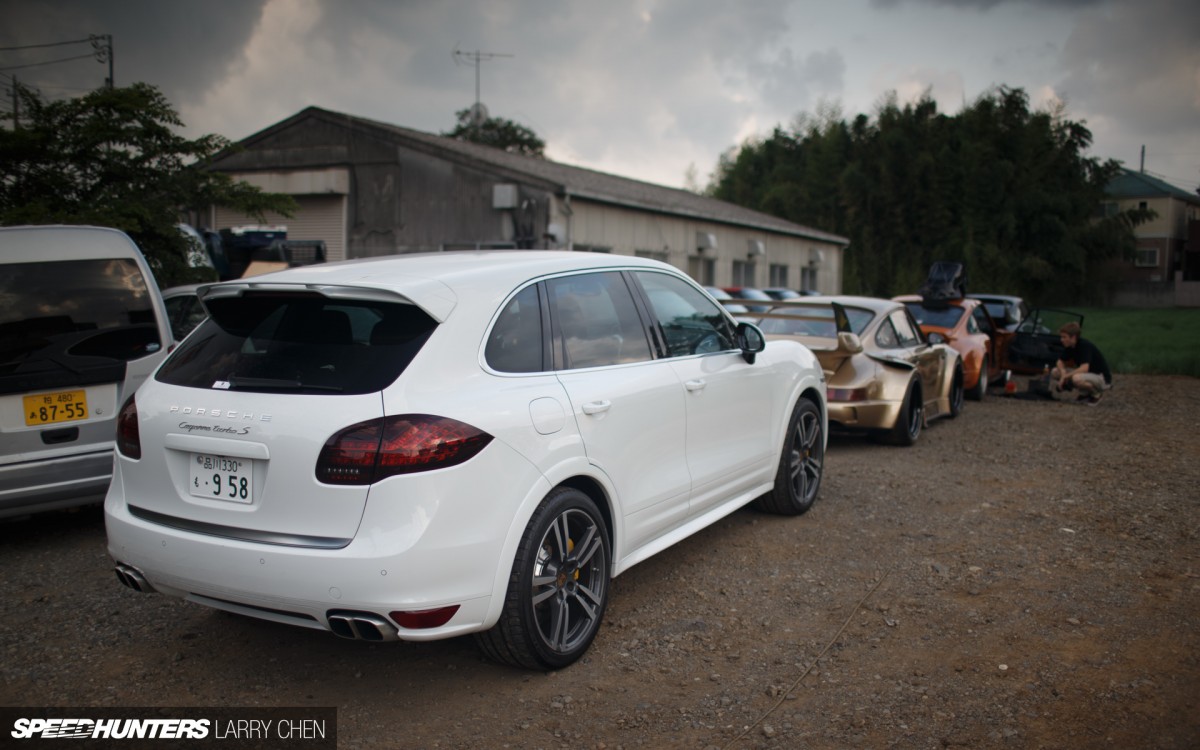 It turned out we were actually a little early as Nakai-san – after pulling yet another all-nighter – was catching the last few minutes of his usual two or three hours of sleep.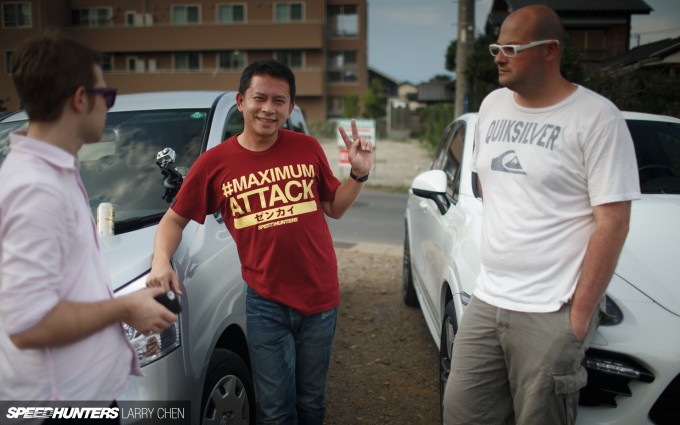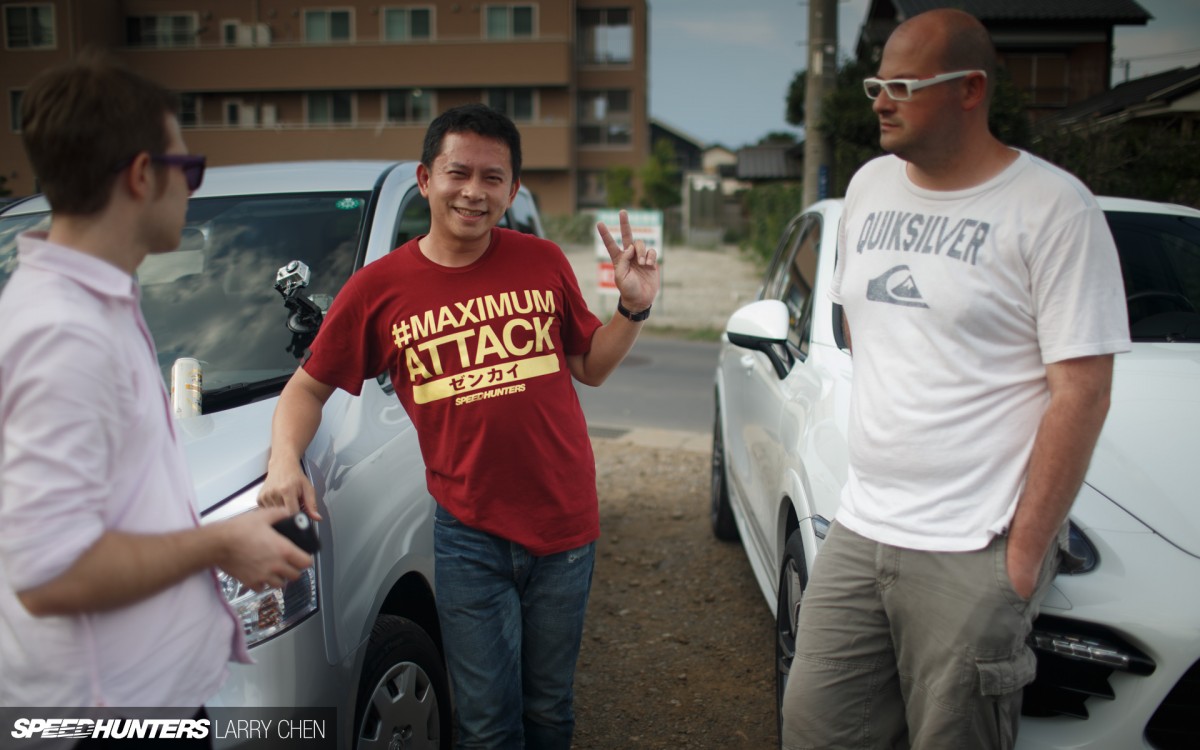 Not long after, the RWB Thailand guys rolled in and the party literally began right there!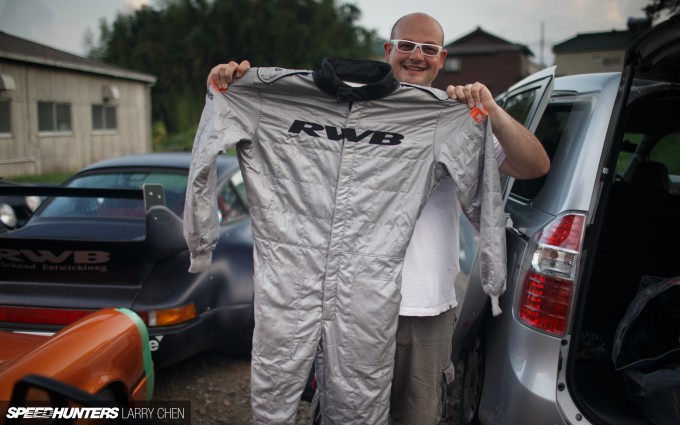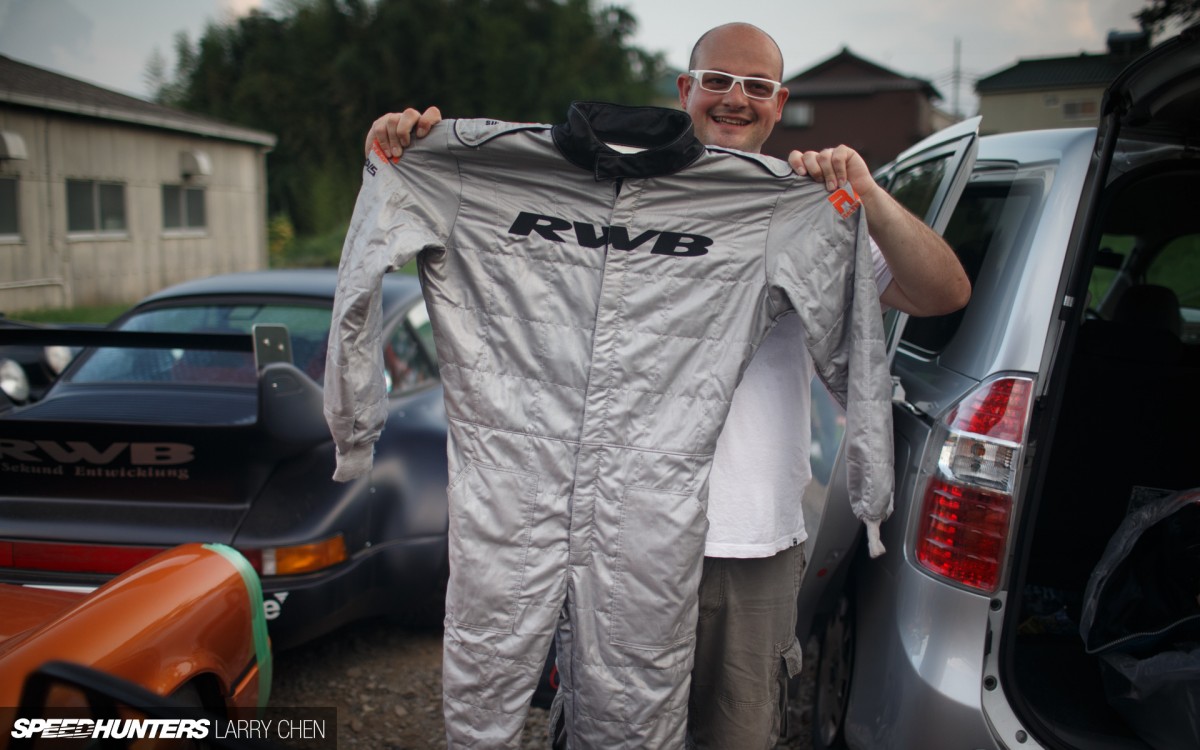 These guys were kind enough to organize me a race suit, and as you can see, I even managed to crack a smile. For a second or two.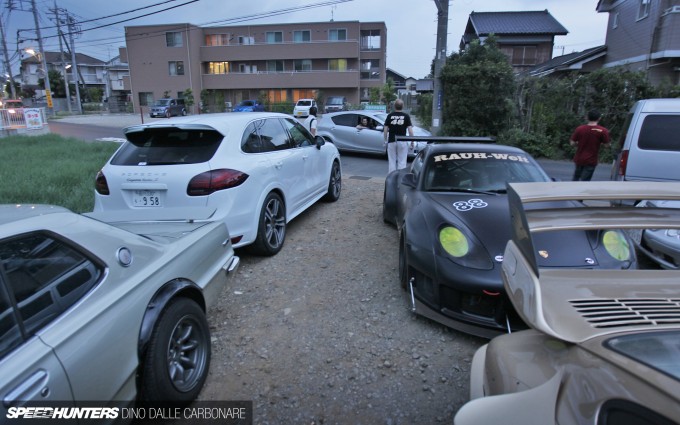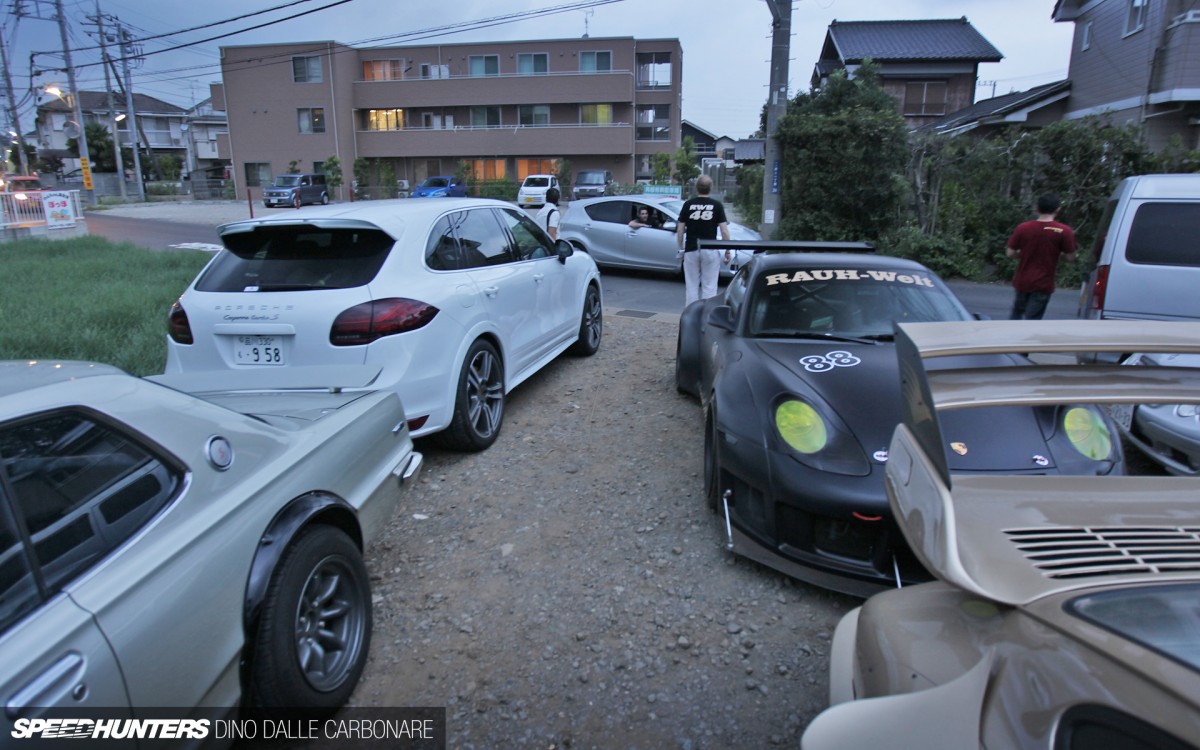 Among this array of metal the Cayenne fit in rather well!
Start your engines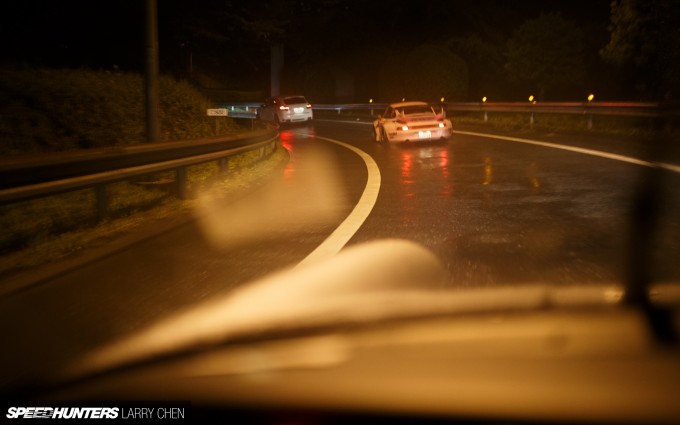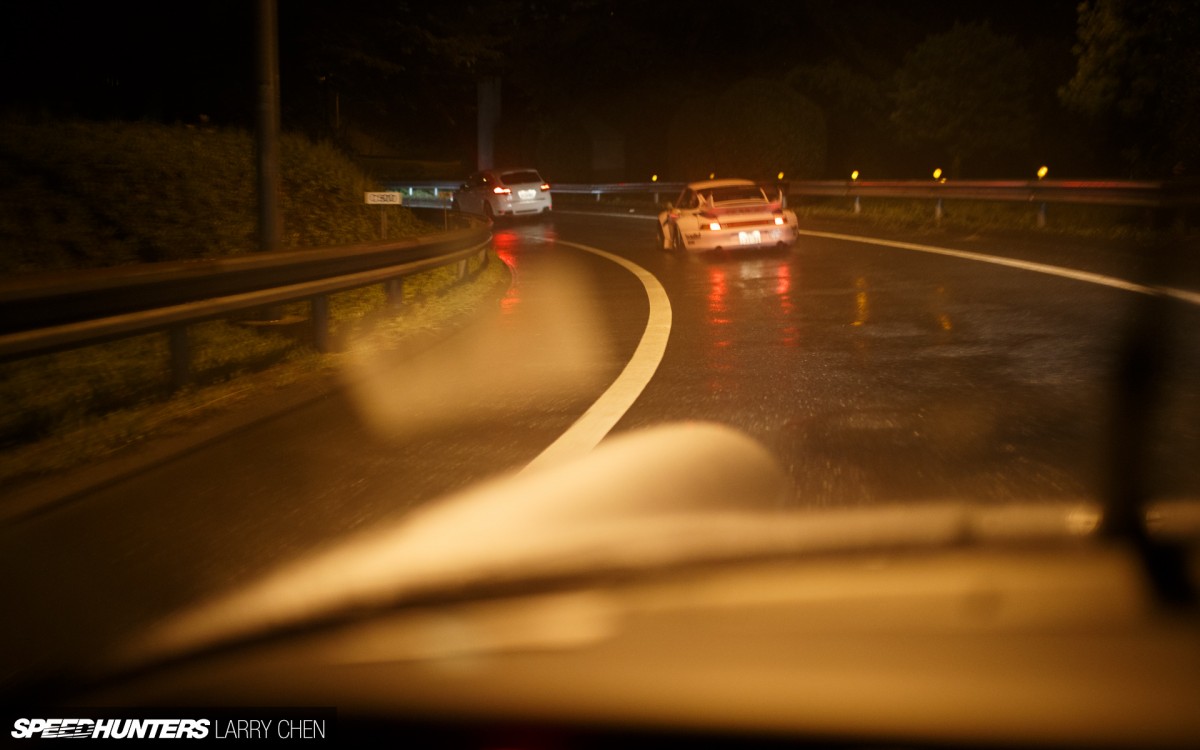 We were at RWB for a good six hours before the time came to leave.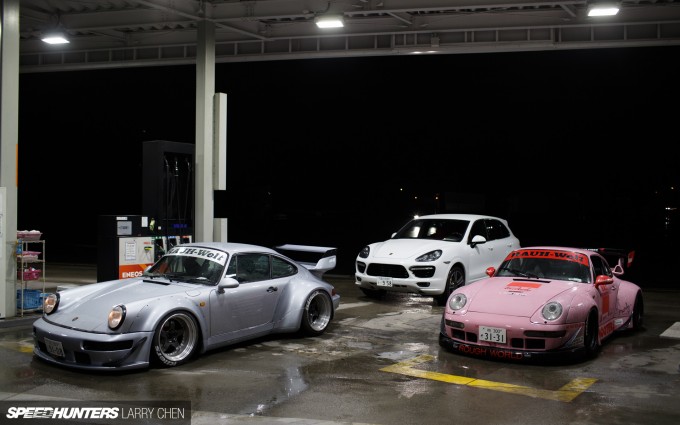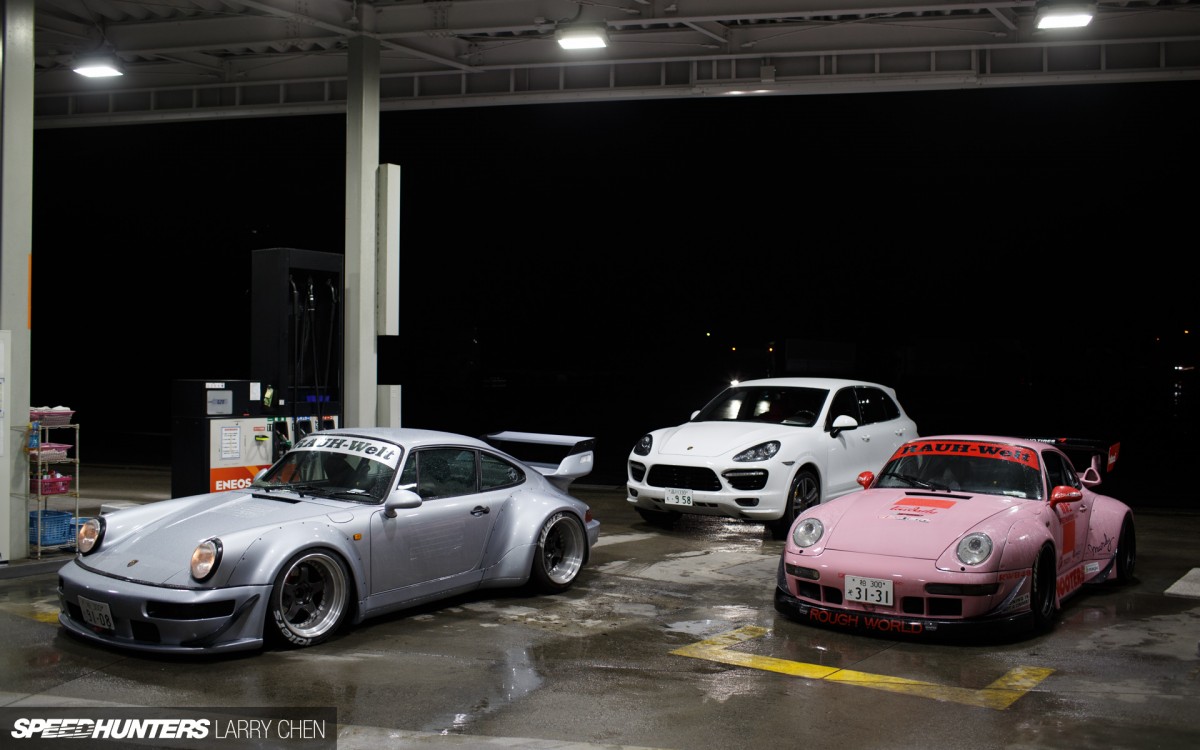 Our first port of call was Moriya Parking Area where we hung out for a while and waited for all members of the 'RWB Brotherhood' to show up.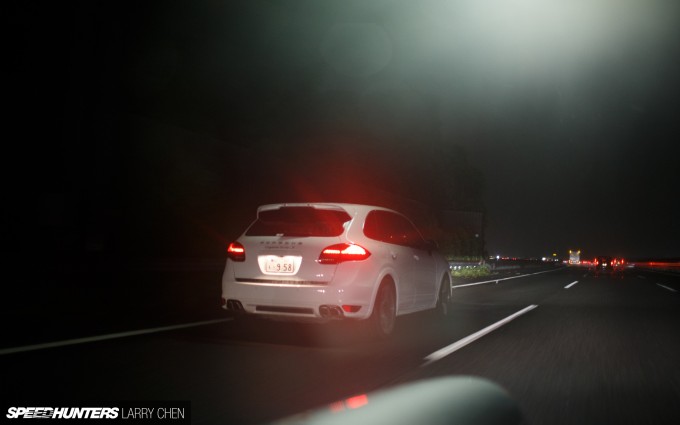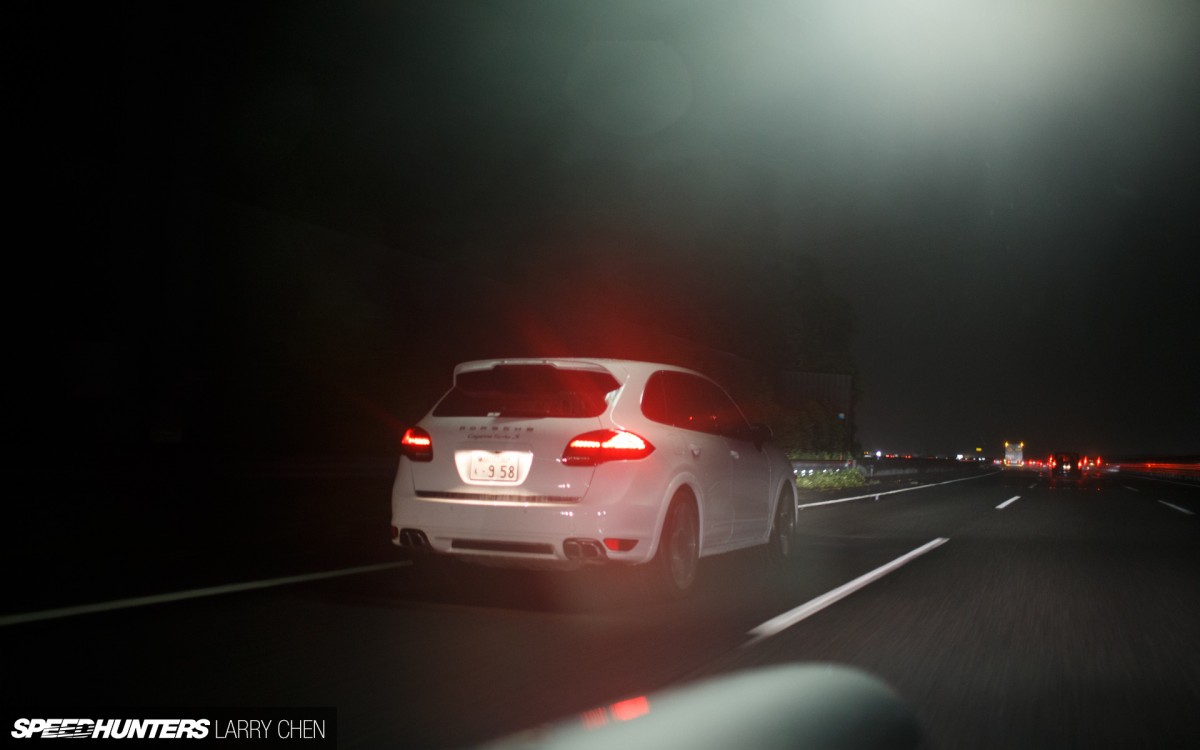 And then, at close to midnight, we jumped back on the Joban expressway and began one journey Larry and I won't be forgetting in a while. Following RWB Porsches to events is always a struggle in my Legacy, but not so this time. The situation was reversed! This is the sight most of the 911s had of the Cayenne!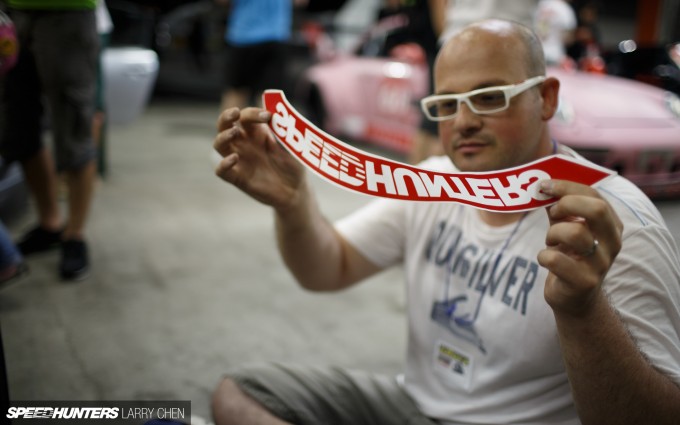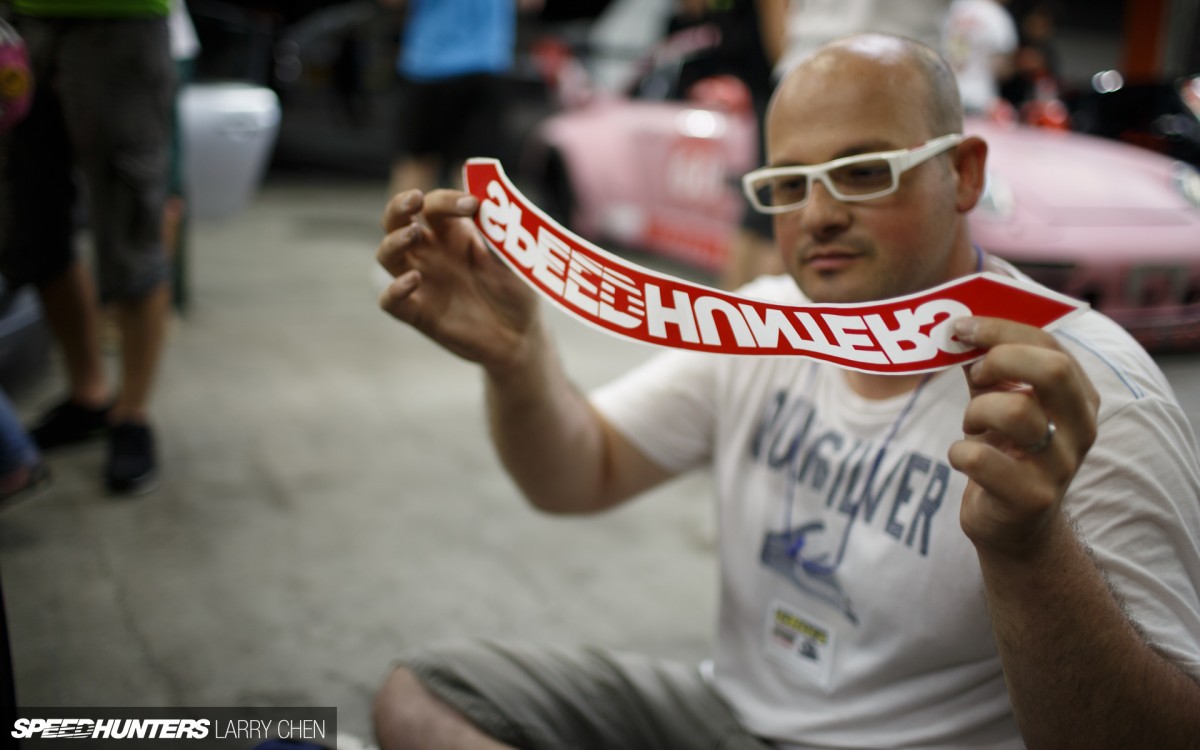 After arriving at Motegi in the middle of the night, we all began setting up and I was on a mission to finish up the tire bombing on the 993 that I was going to be driving with my team in a few hours.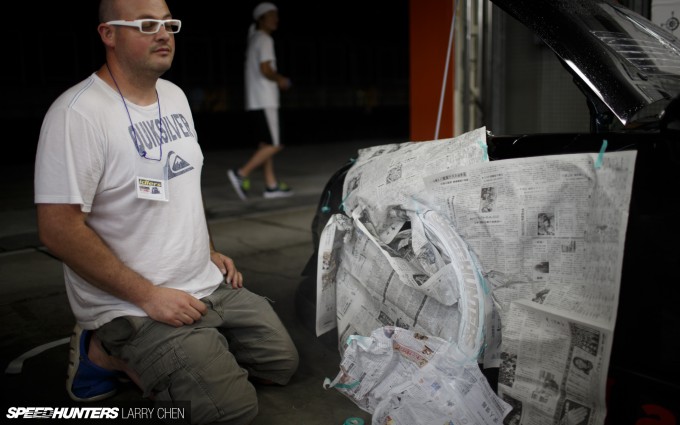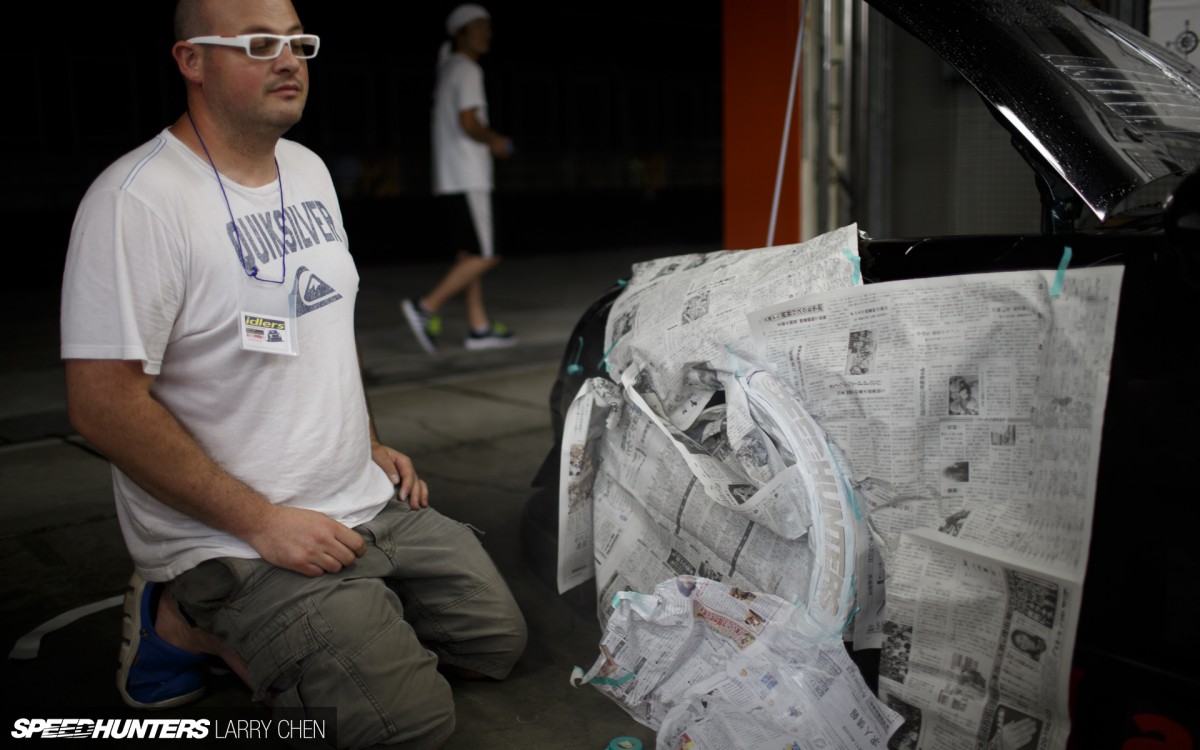 At about 4.30am I was just about ready to pass out from exhaustion. But I got all four tires done!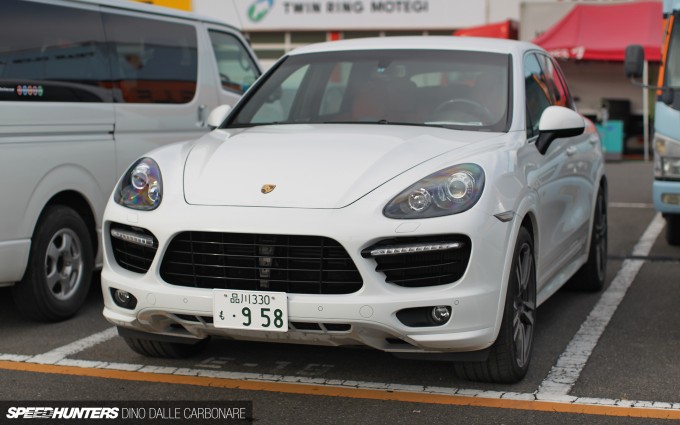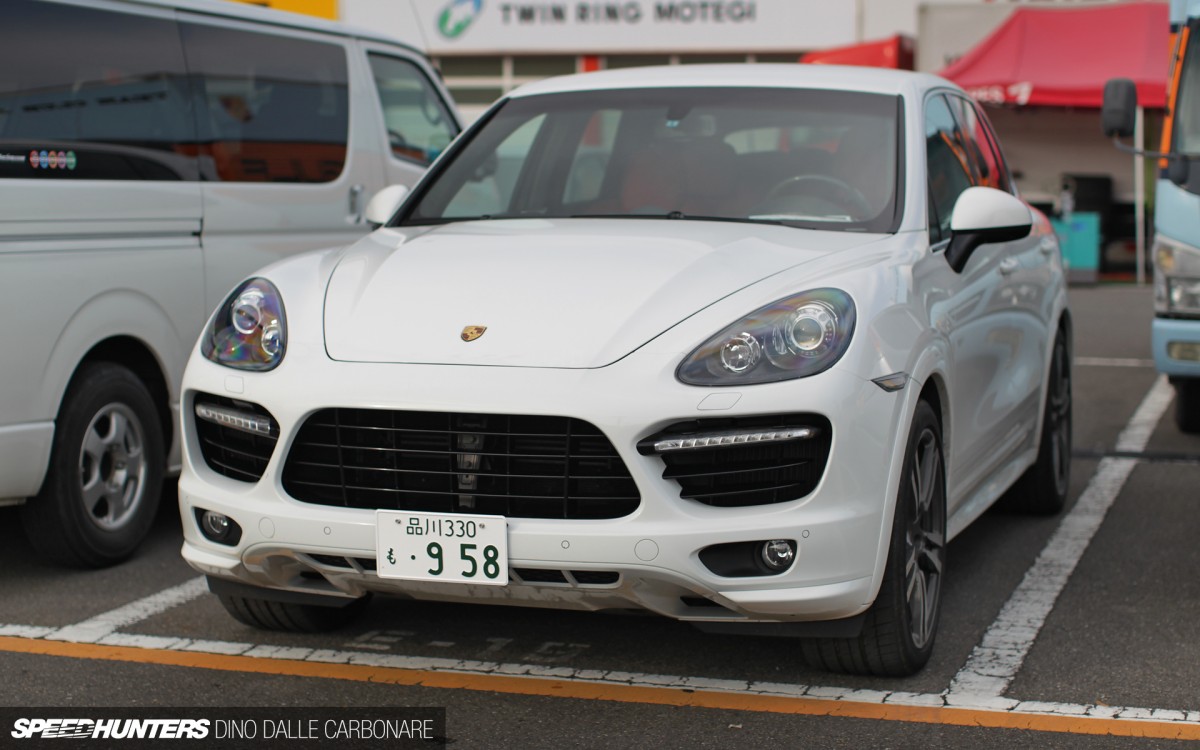 Throughout the race the Cayenne proved to be the perfect service vehicle, doubling up as a bedroom (for about one hour of sleep!) as well as our storage facility.
Getting to know you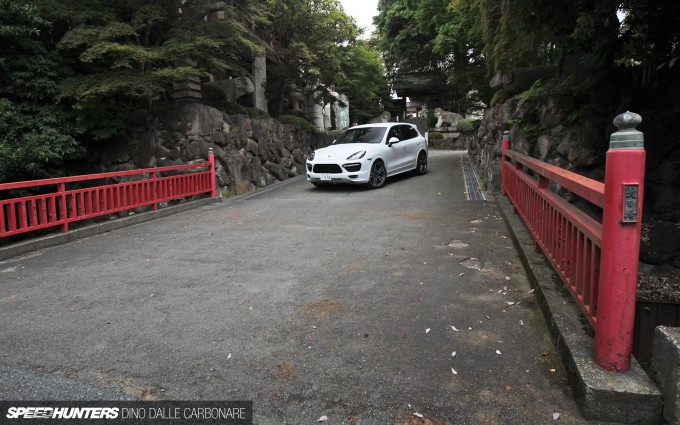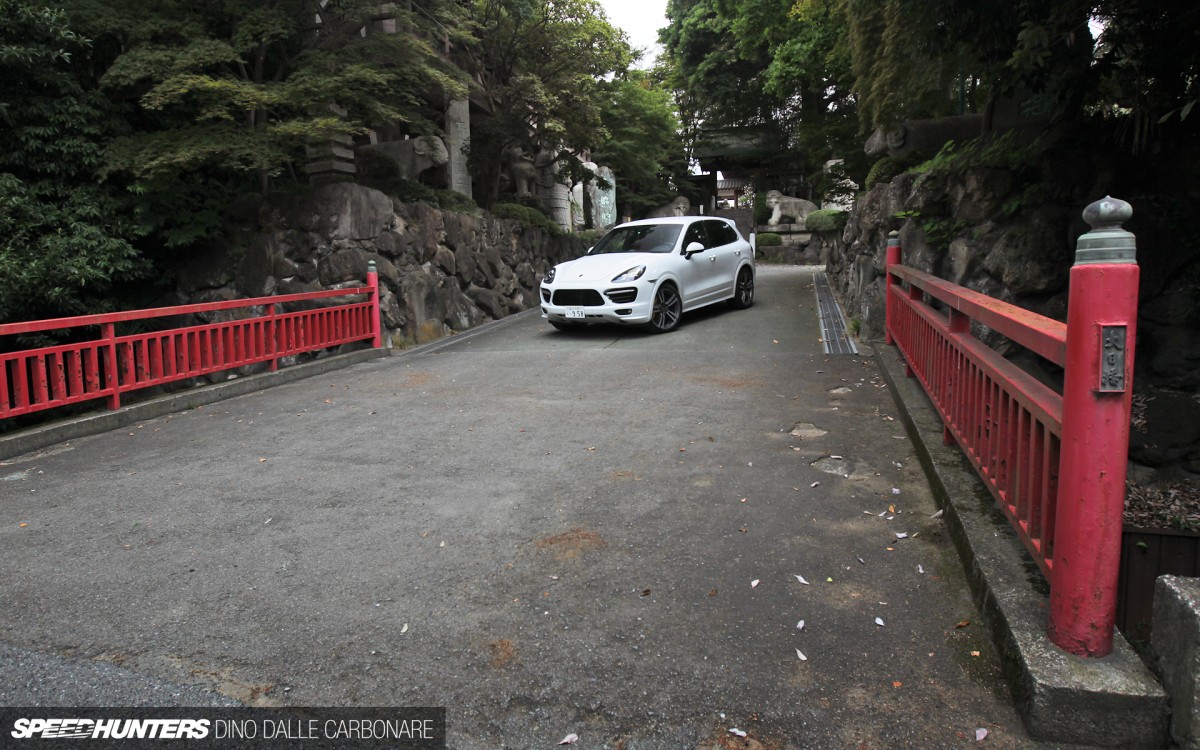 With the race completed and Larry already off on his flight to another cool race event on the other side of the planet, I had a few extra days to spend with the Turbo S and attempted to comprehend it a little more. First, the looks. I'm not going to say much here as we all know this aspect of a car – or truck – is always subjective. What I will say is that compared to the first generation Cayenne, Porsche has done a great job in making the design more coherent. Gone is the awkward styling…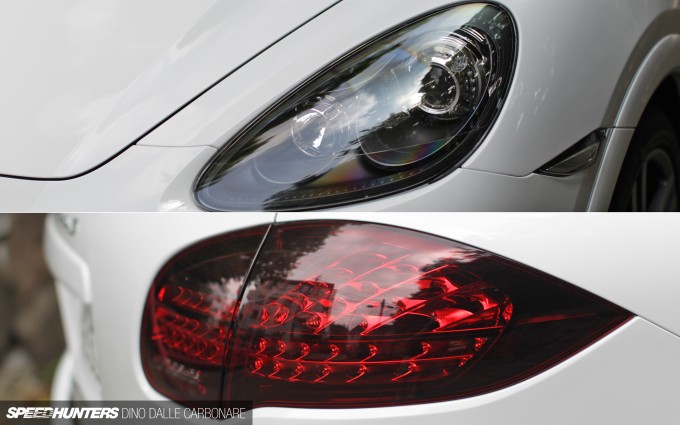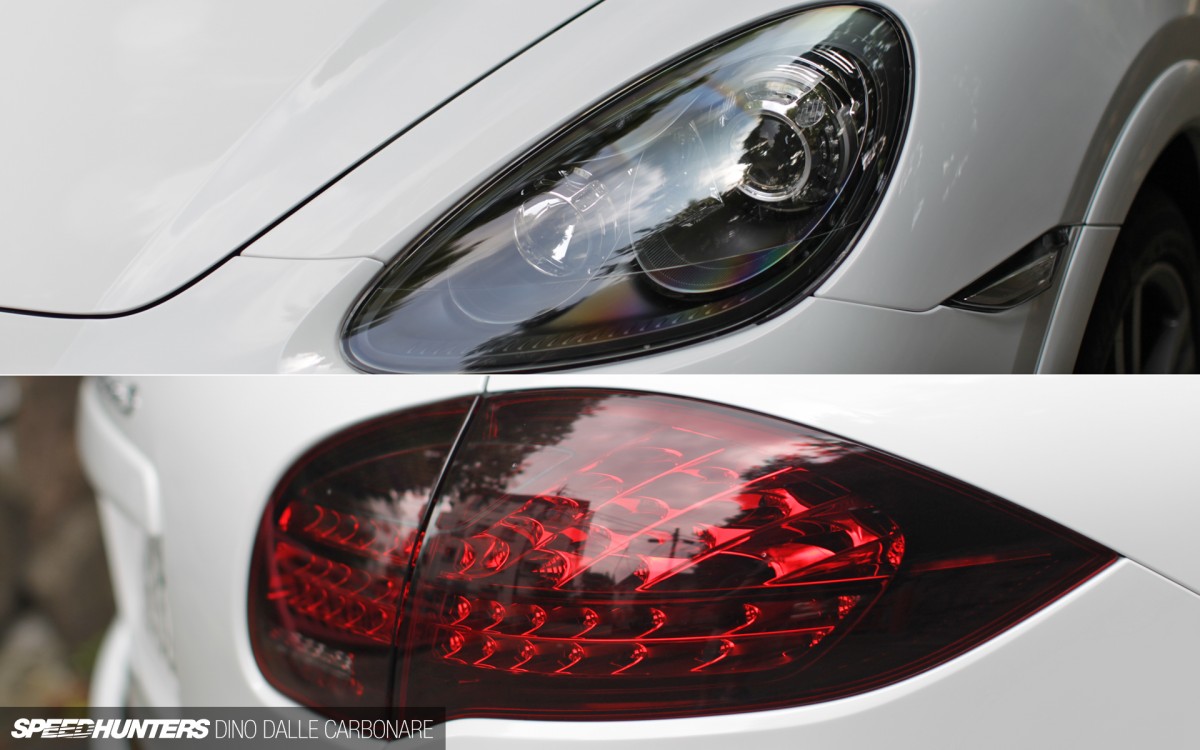 … and in its place an evolution of the original shape, but dotted with more pleasant details and far better suited head and taillights. If only Porsche could do the same with the Panamera's rump!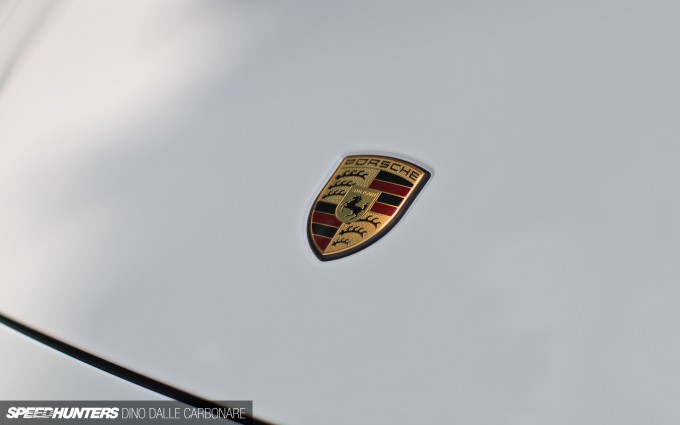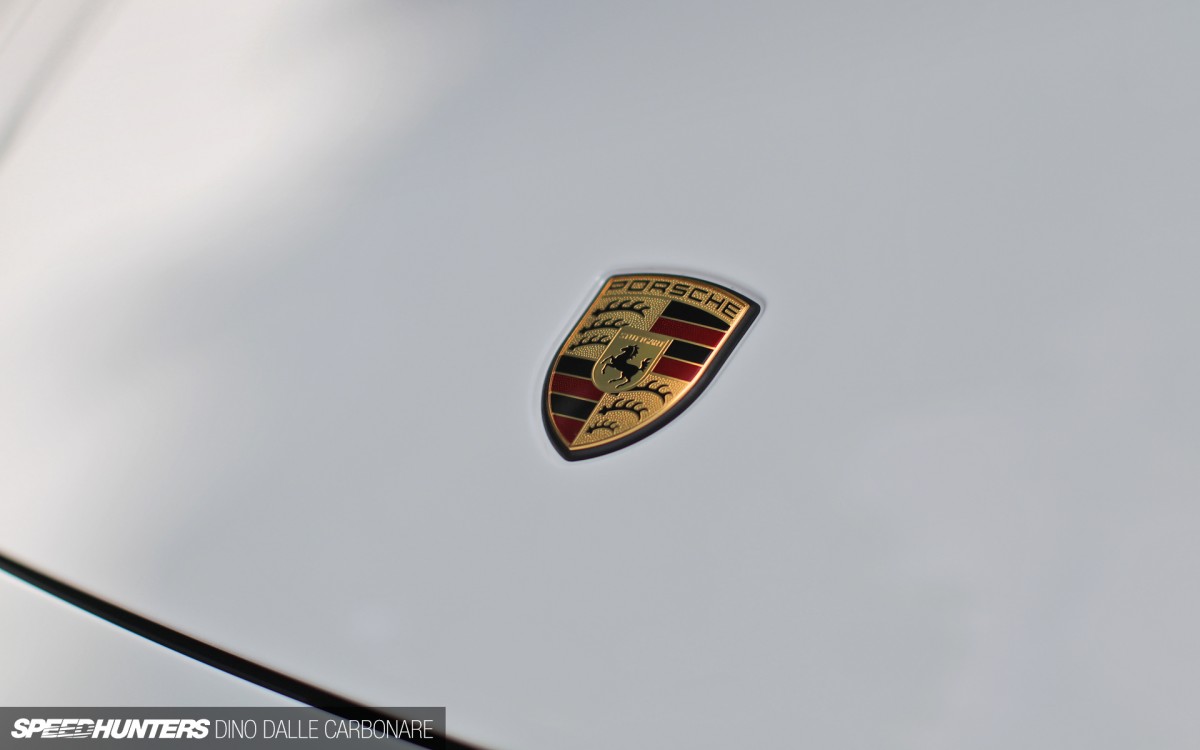 No matter how much lovers of the 911 despise the Cayenne, it is a Porsche through-and-through. And even if it does share its platform with the VW Touareg, it very much feels like a Porker on the street. Plus, if you consider that more than 60 per cent of Porsche's monthly sales come from the Cayenne and Panamera, it's obvious these are the cars that subsidize the company's R&D to further improve its sports vehicles. That alone makes a good argument for the existence of this SUV.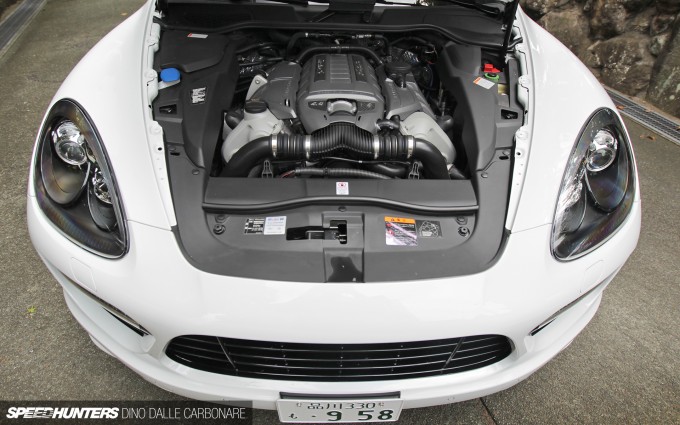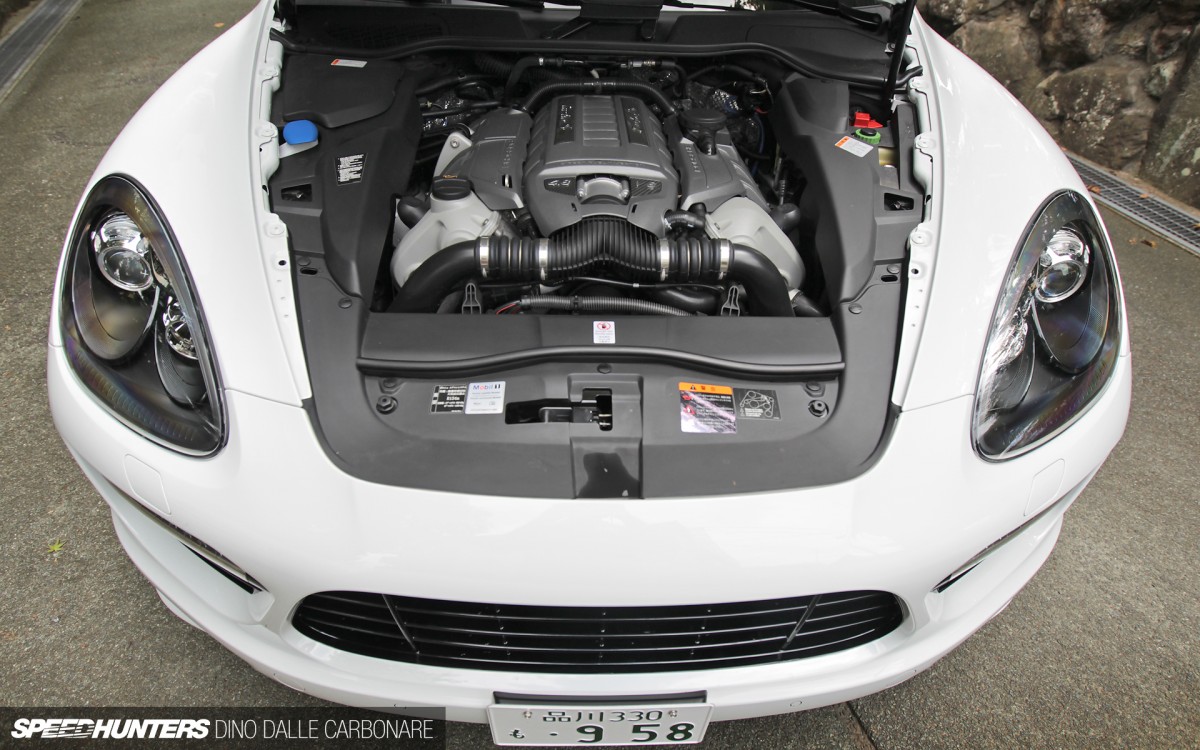 The 4.8-litre, direct injected twin turbo V8 has so much character. It's so powerful and responsive, so urgent in its delivery, all coupled with an underlying refinement that suits the machine it motivates down to a tee.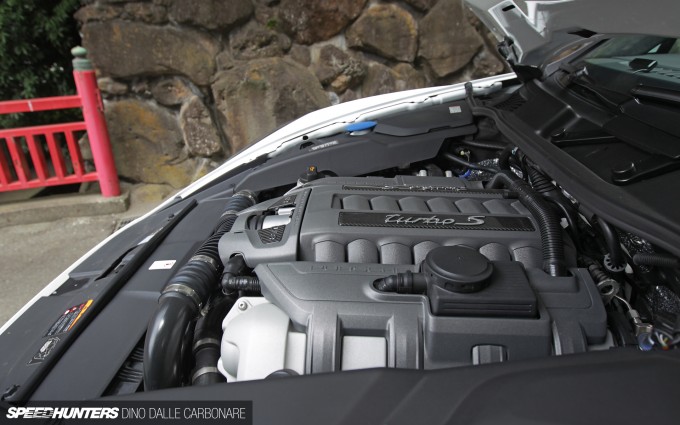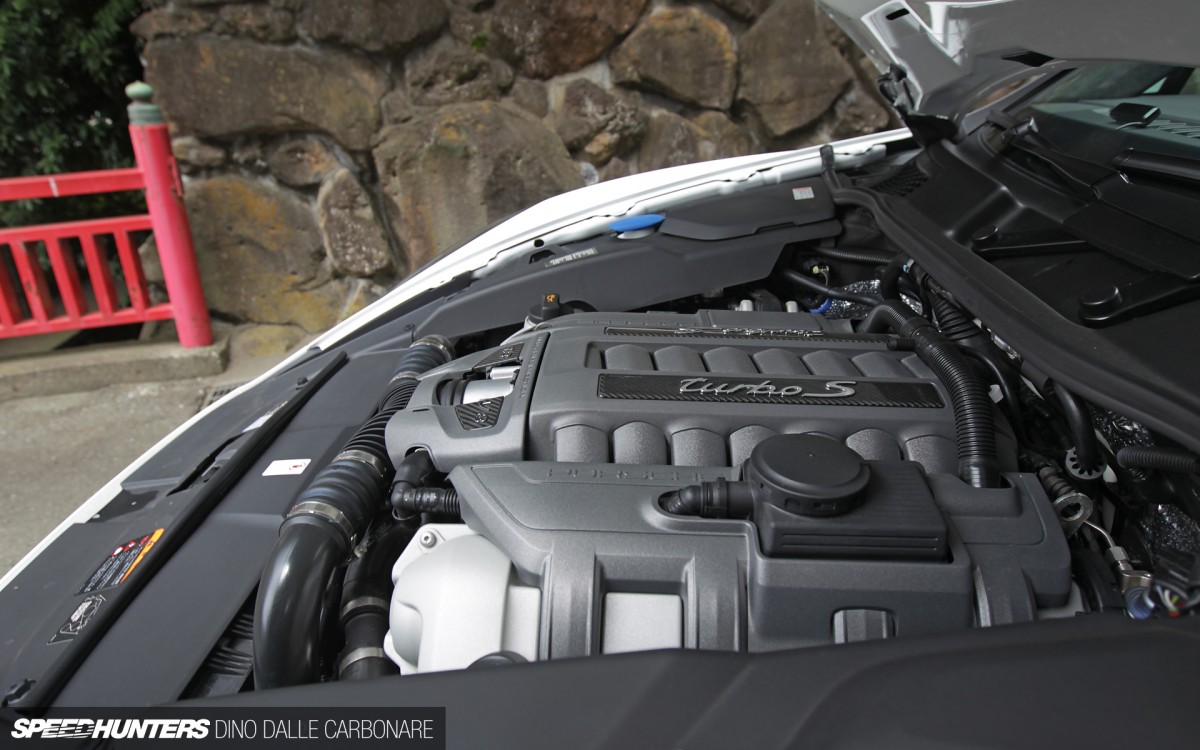 All 550hp – and more importantly, that 553 lb/ft that becomes available from 2,250rpm – are effortlessly channeled to the four wheels via ZF's superb eight-speed automatic transmission.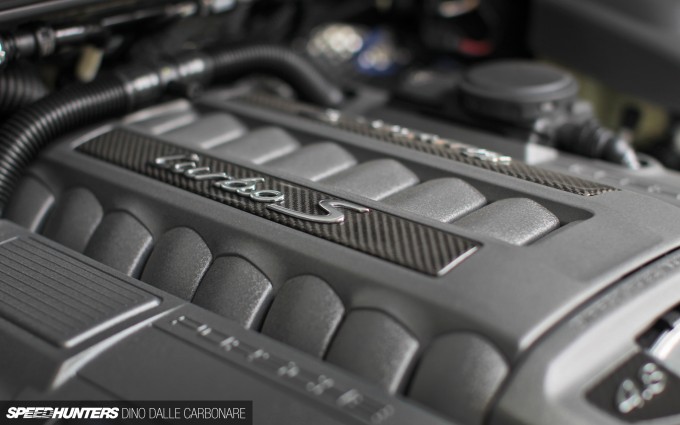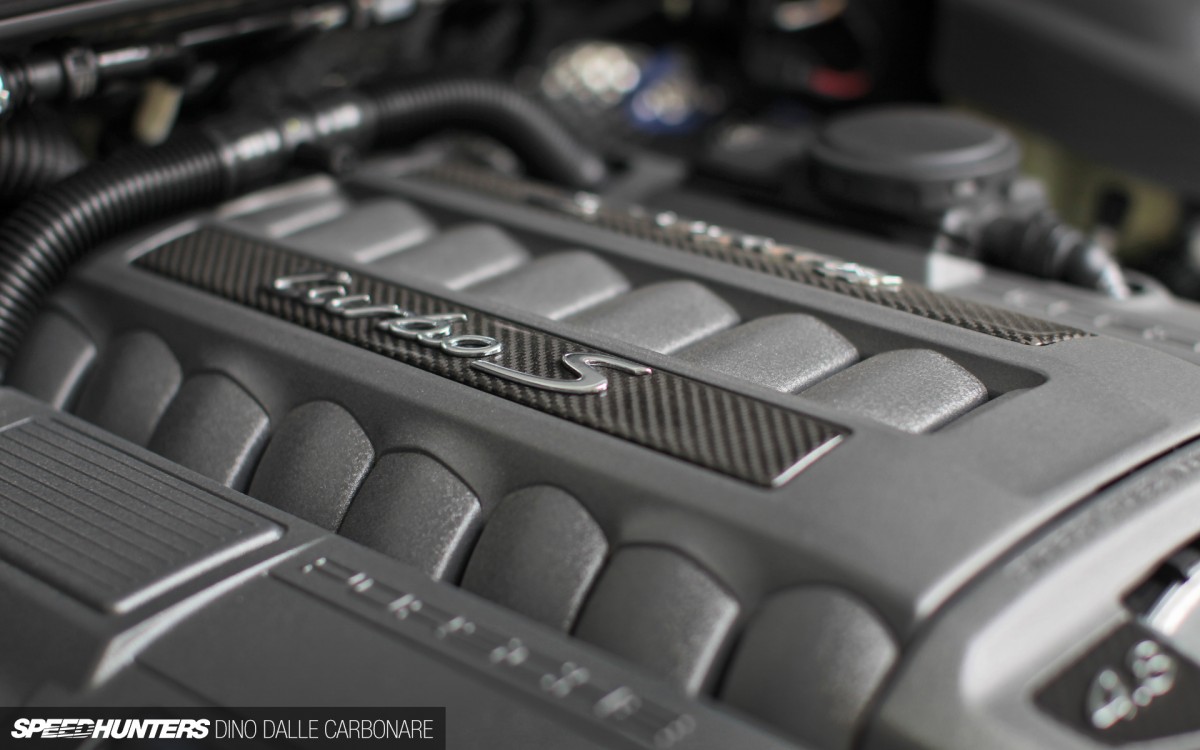 Then there is the sound – an almost muted V8 burble at low rpm that escalates into a very audible scream as the revs rises…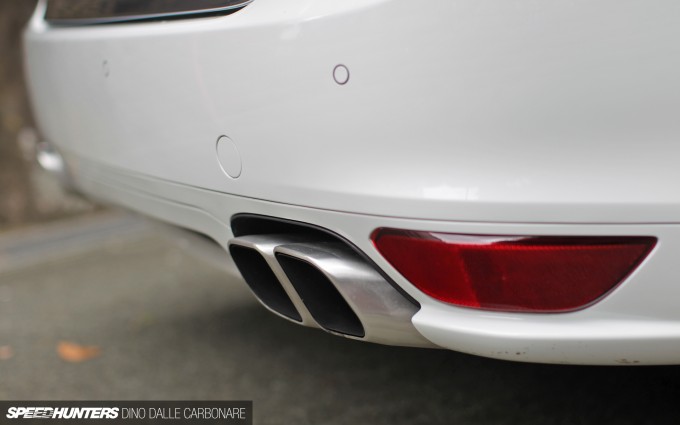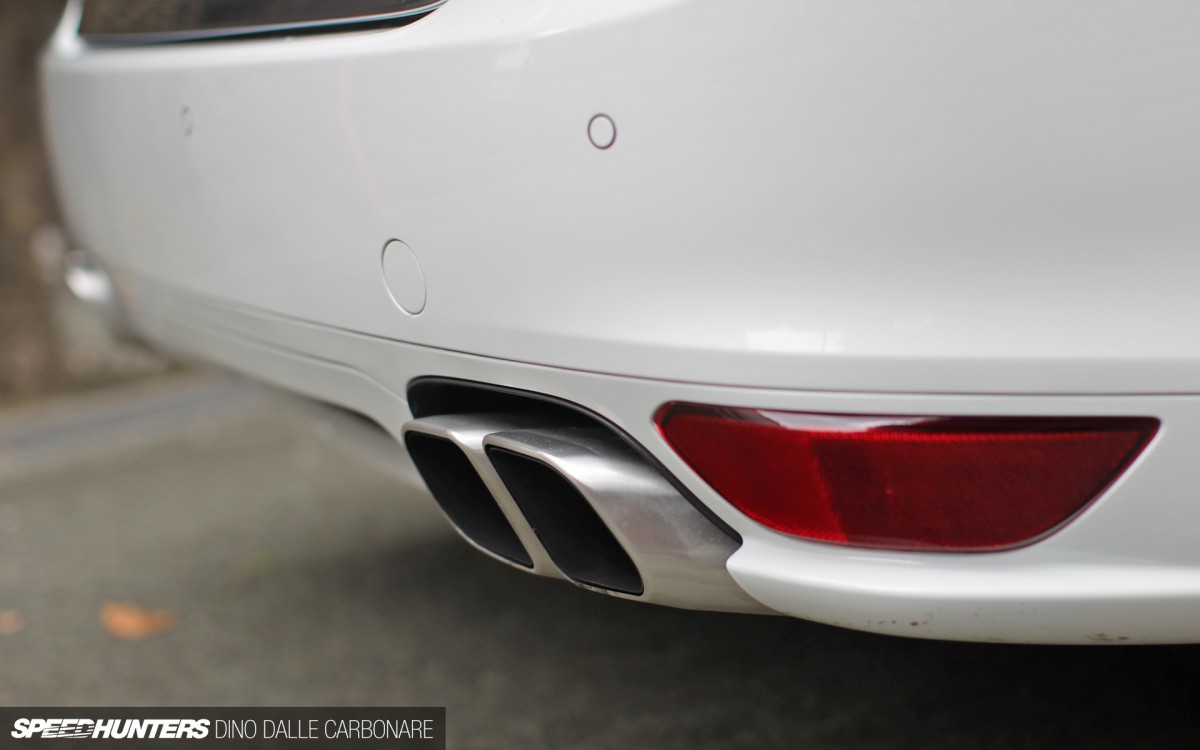 … amplified by the exhaust system.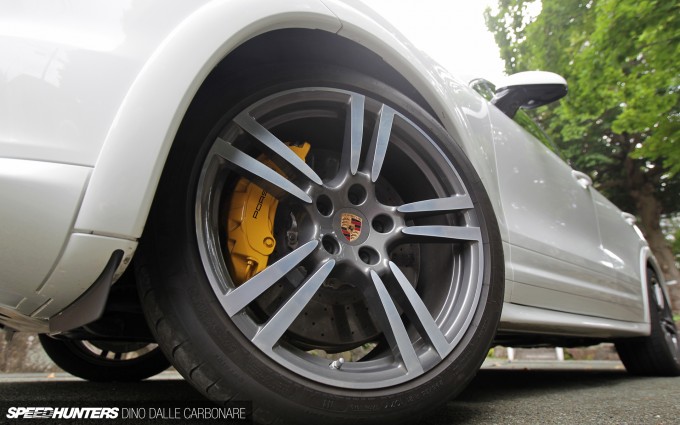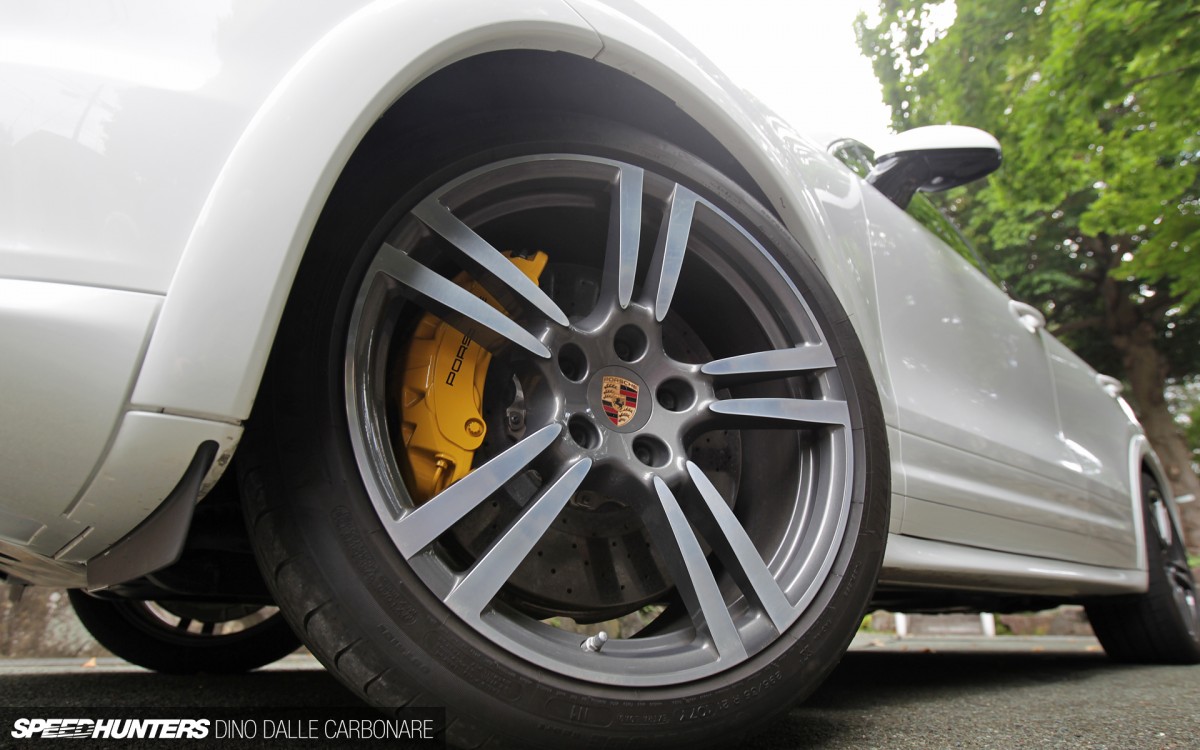 And then there's the brake department, where Porsche has really outdone itself. The Cayenne was fitted with the optional PCCB package made up of massive six-pot front calipers and slightly smaller four-pots at the rear…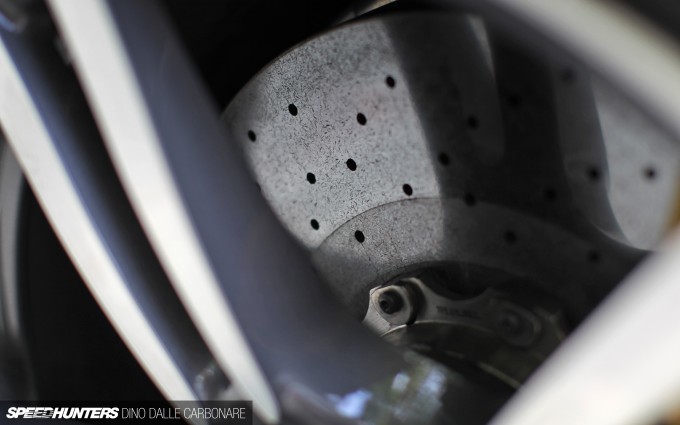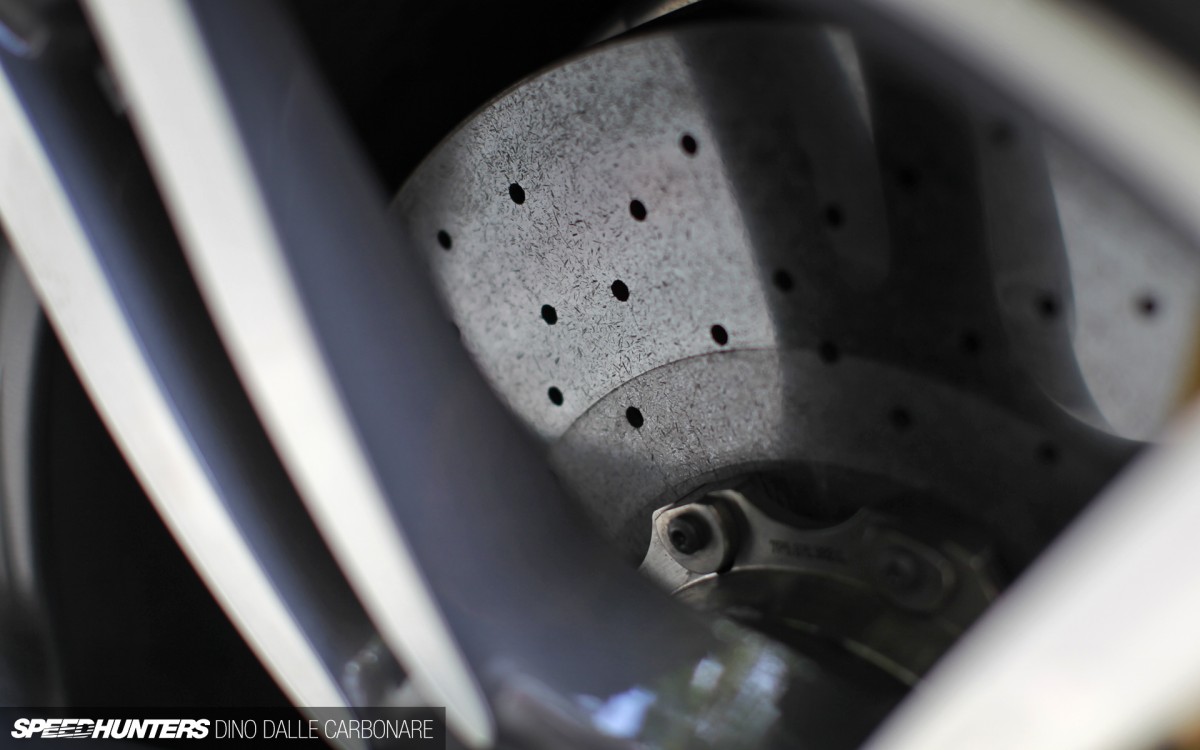 … biting down on equally massive carbon ceramic rotors. When you have a two-tonne SUV capable of supercar speeds, then this is exactly the sort of reassuring braking system you want to have. Aside from the sheer power and the resistance to fade, it was the pedal feel that surprised me most – progressive and easy to gauge in any situation. Plus, the fact that it all fills up the inside of those 21-inch wheels is pretty damn cool in its own respect!
Fresh air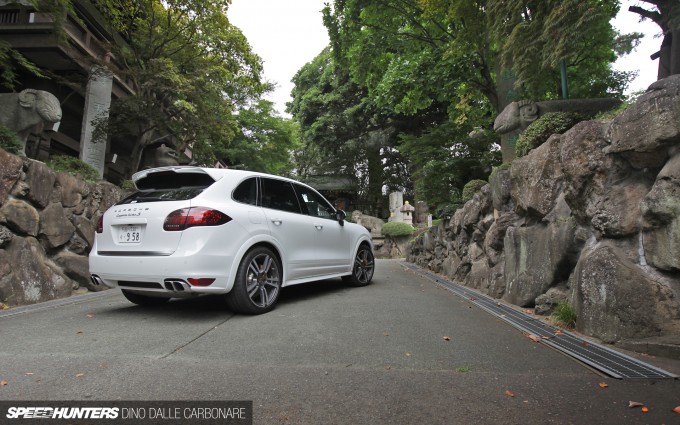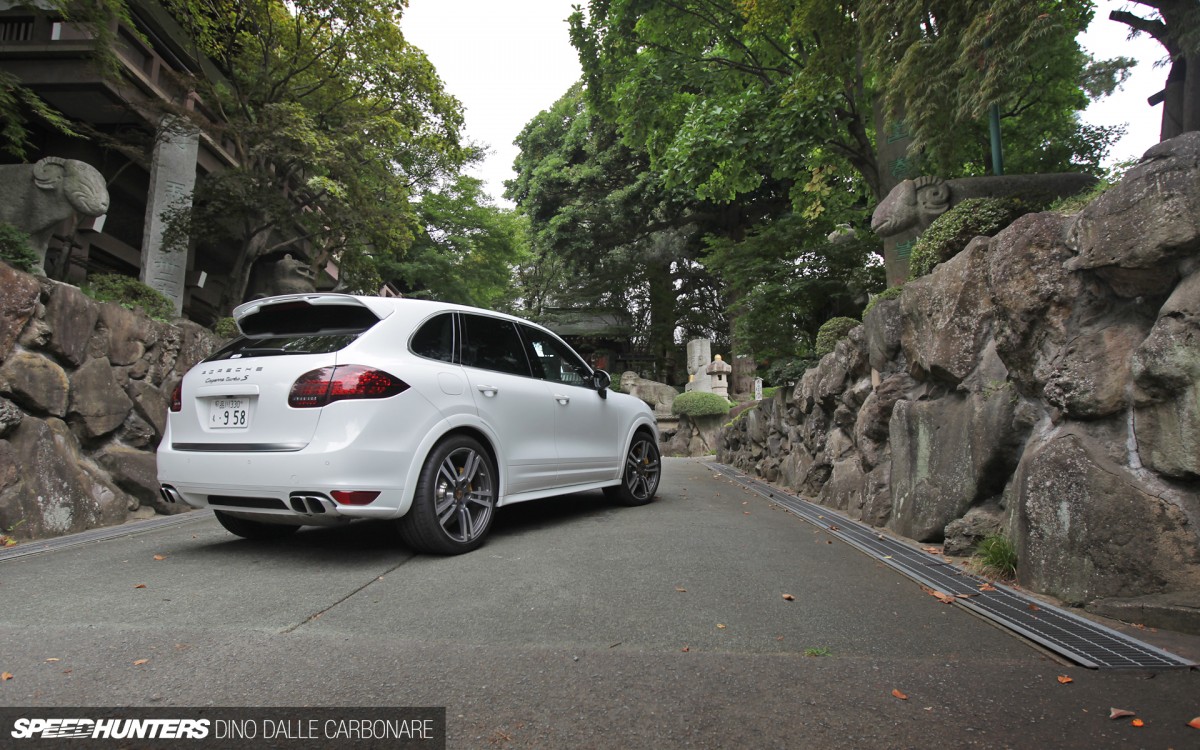 The Turbo S rides on self-levelling air suspension…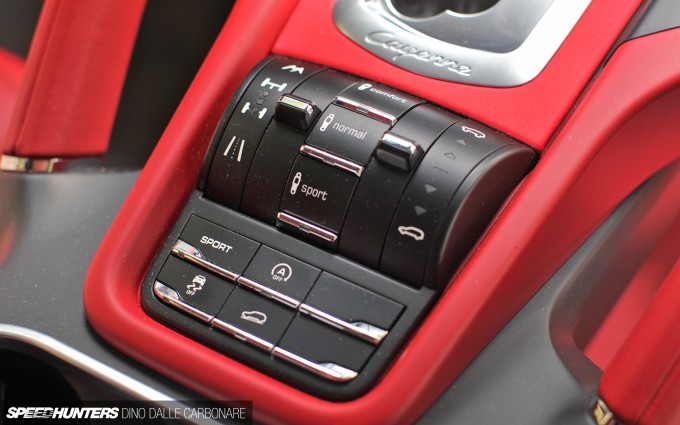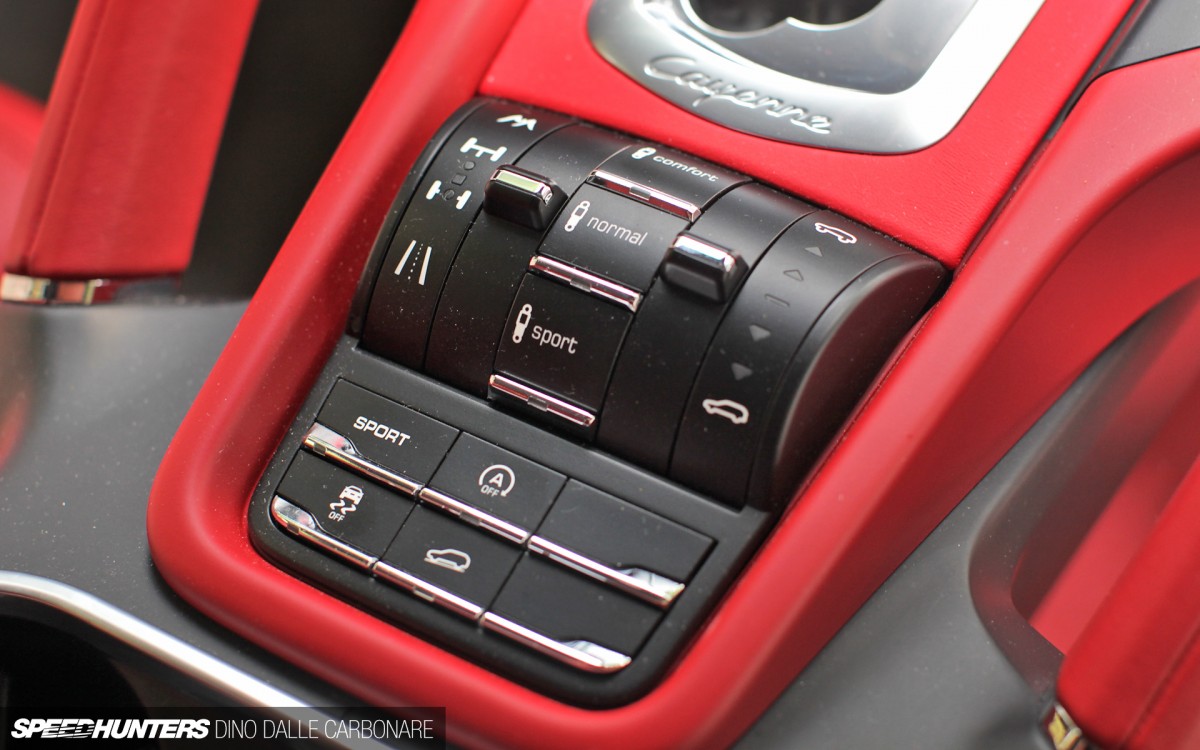 … which can be lifted or dropped according to what sort of surface or terrain you are tackling. I only drove it on the street so it stayed on its lowest setting with the comfort mode selected.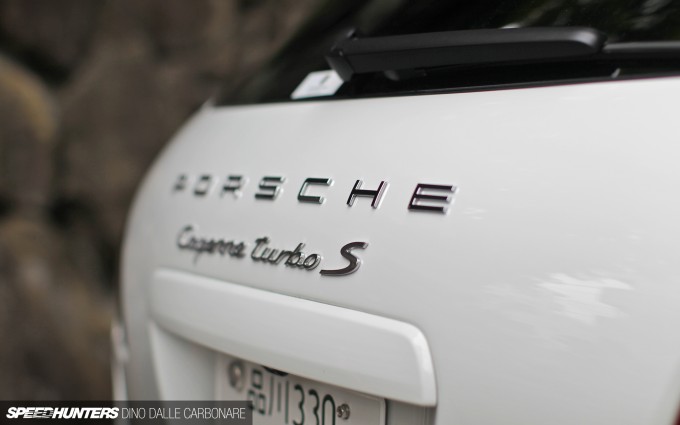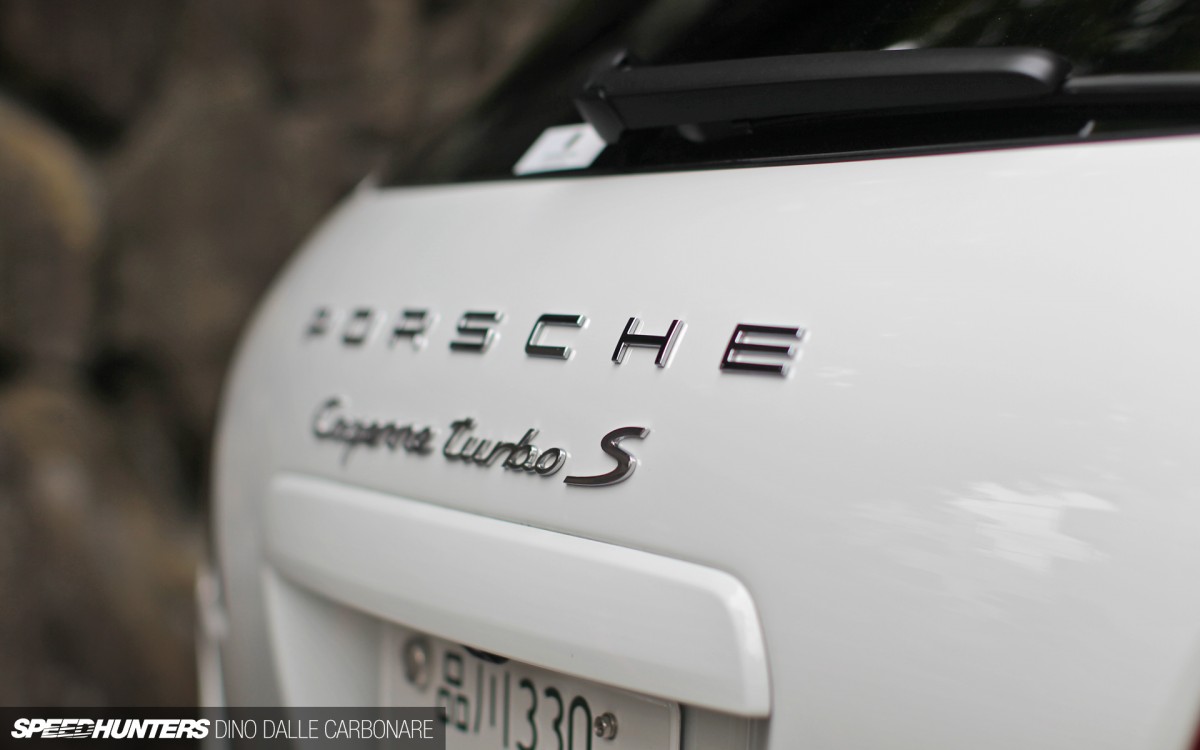 While driving on the twisty roads around Motegi I tried out the Sport mode, which did make an instant difference to the pitch and roll and kept the big SUV flatter through the turns, and dare I say, in an almost car like way!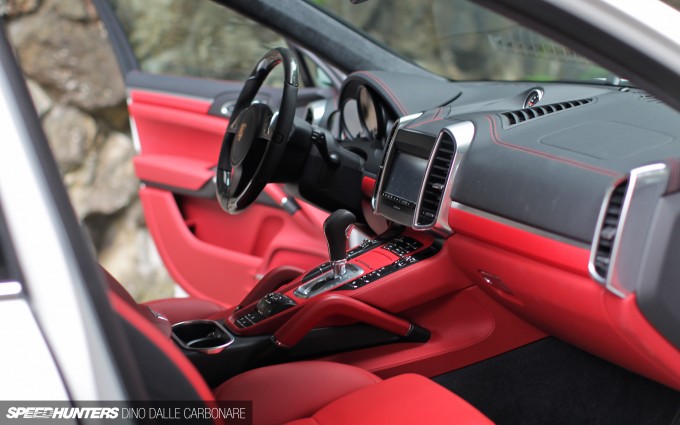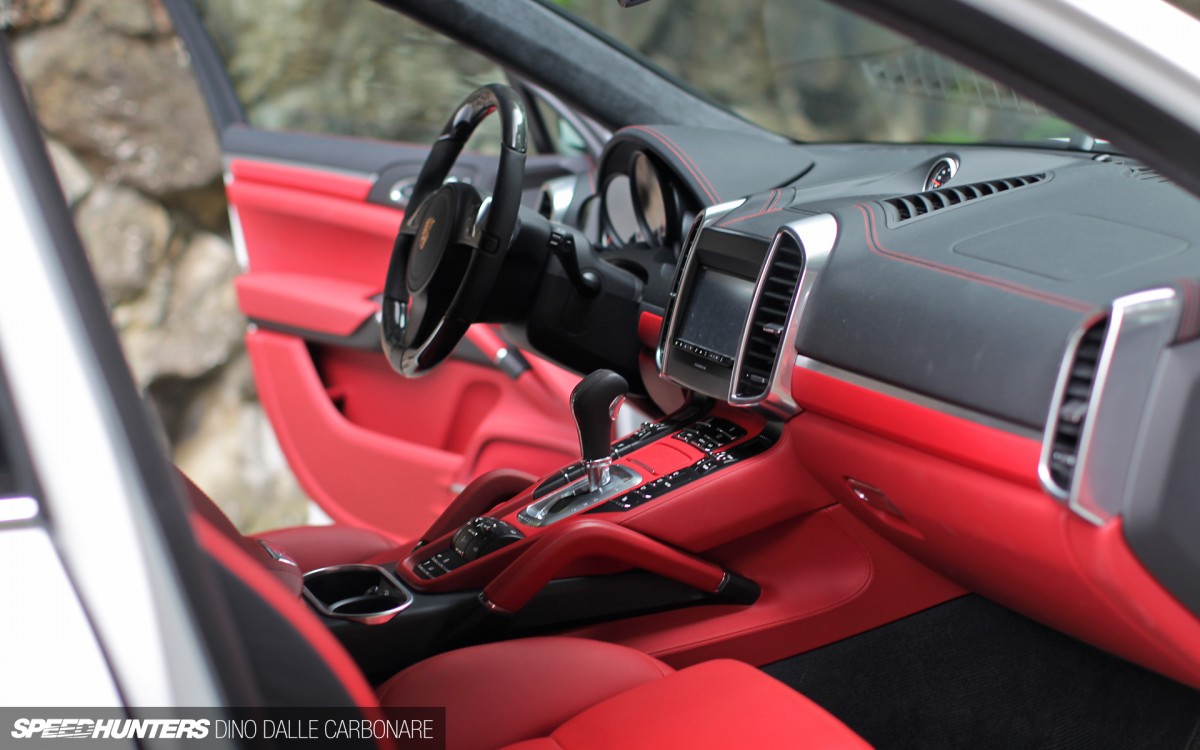 But for how much an SUV of this caliber can do, how fast it can storm down the autobahn and how much of a rough and slippery terrain it can tackle, for the most part it will probably just be used in cities or around town. In that respect, what you will pay most attention to will always be the interior. Like I mentioned before, Larry and I really liked the usual Porsche layout…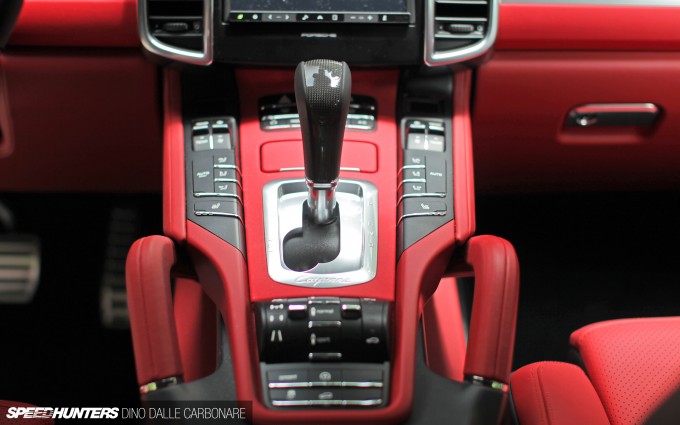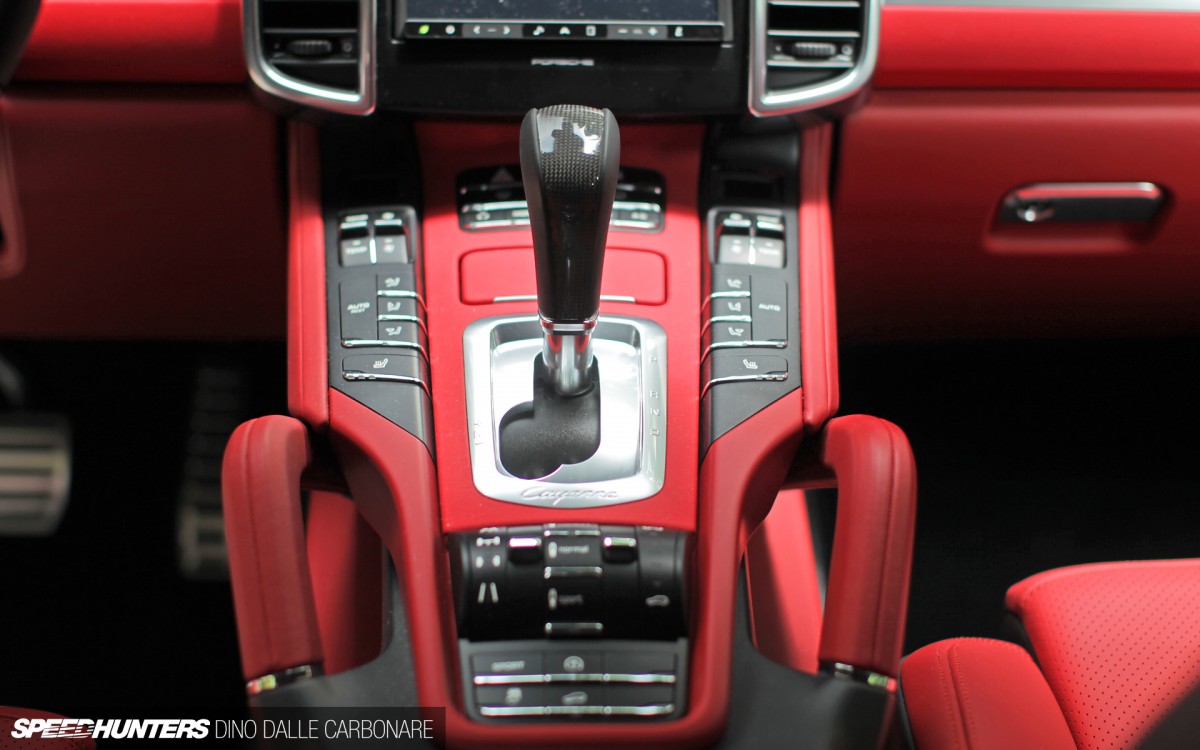 … with that angled center console and coherently laid out switchgear.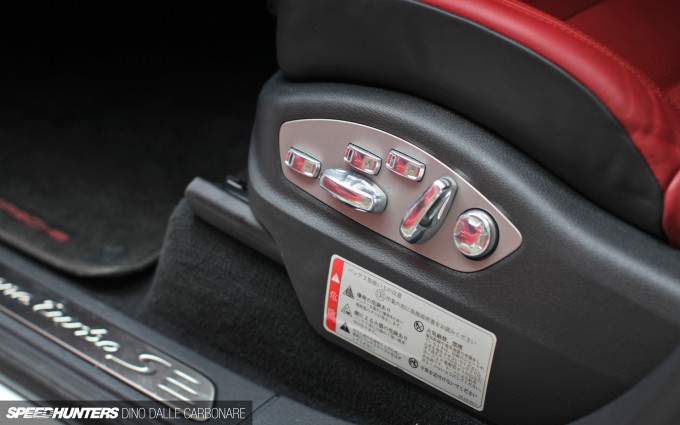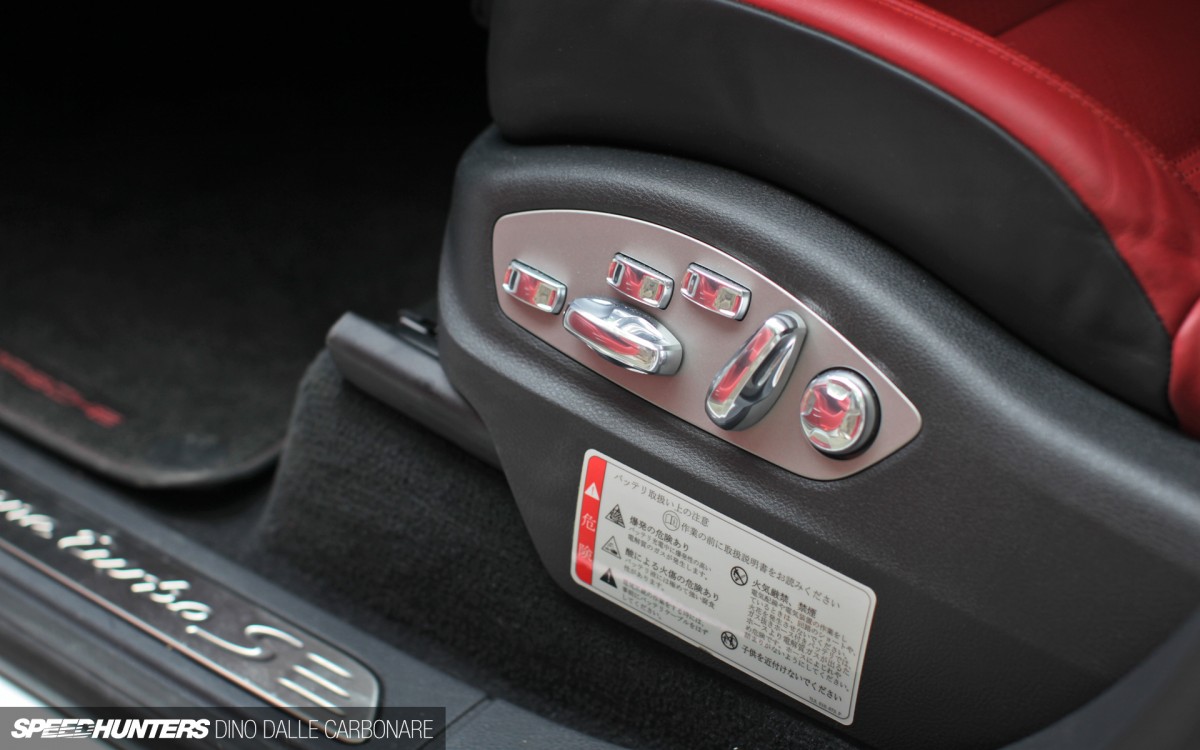 The seats had a huge amount of adjustment and are very comfortable and supportive in most situations. Any supportive seats needs tall bolsters, and while good through the corners, it does make getting in and out of the truck a painful experiences.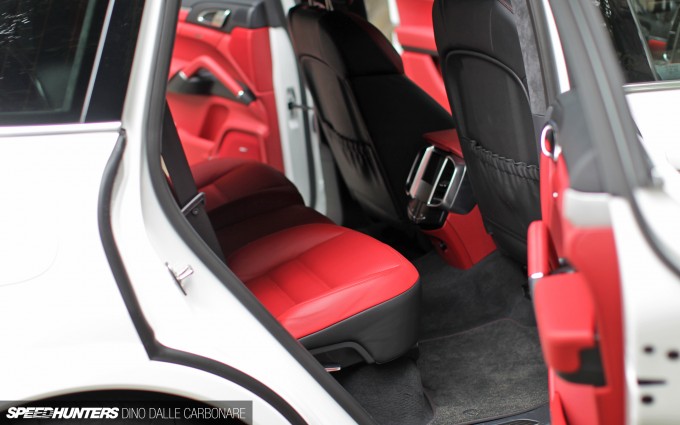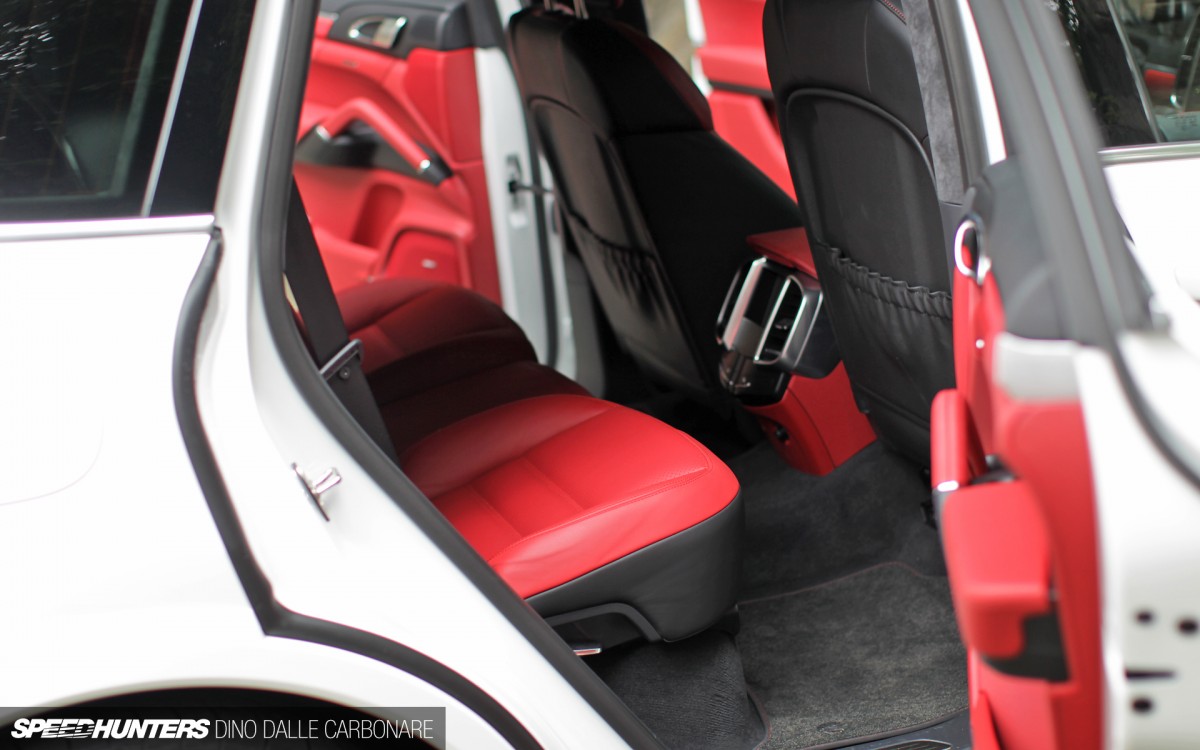 Despite what the massive exterior dimensions suggest, interior space isn't bigger than say a comparably sized station wagon – which is another argument I always bring up when trying to dismiss the existence of these sort of vehicles.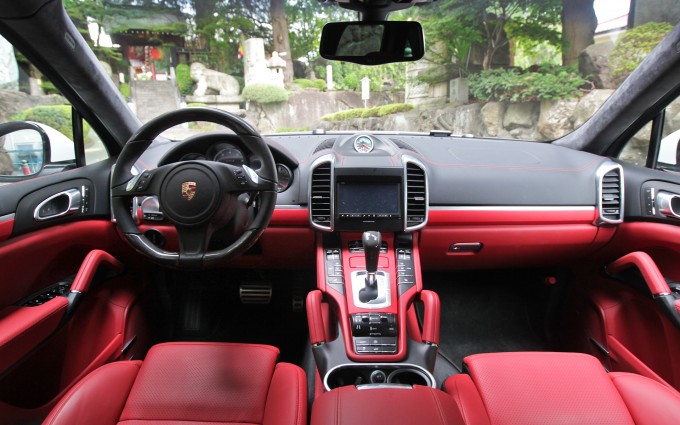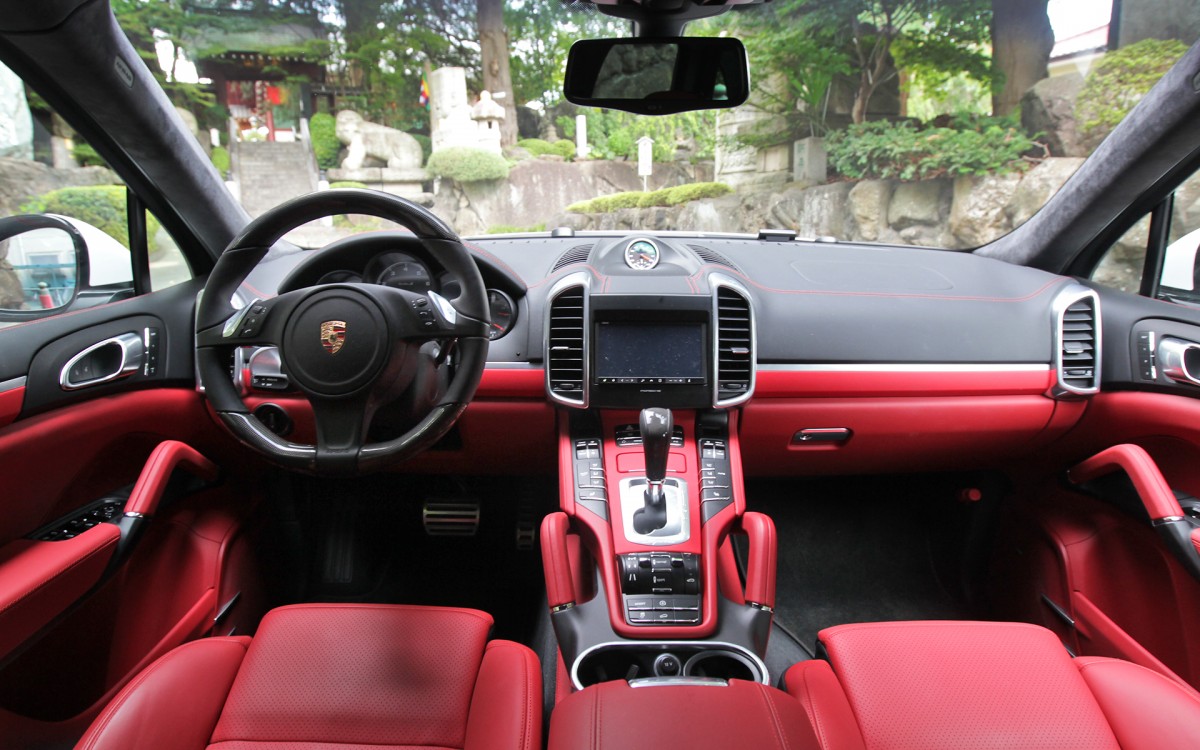 But I won't get into that as I'm trying to look at the Cayenne in isolation here. So if you are after the crème de la crème of performance-oriented SUVs, then you really can't fault it in any way.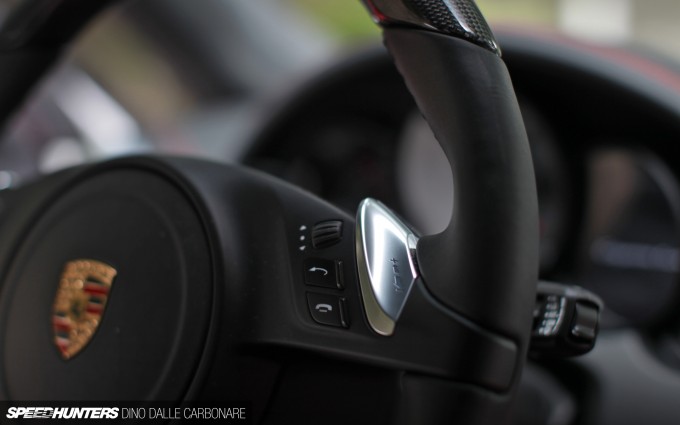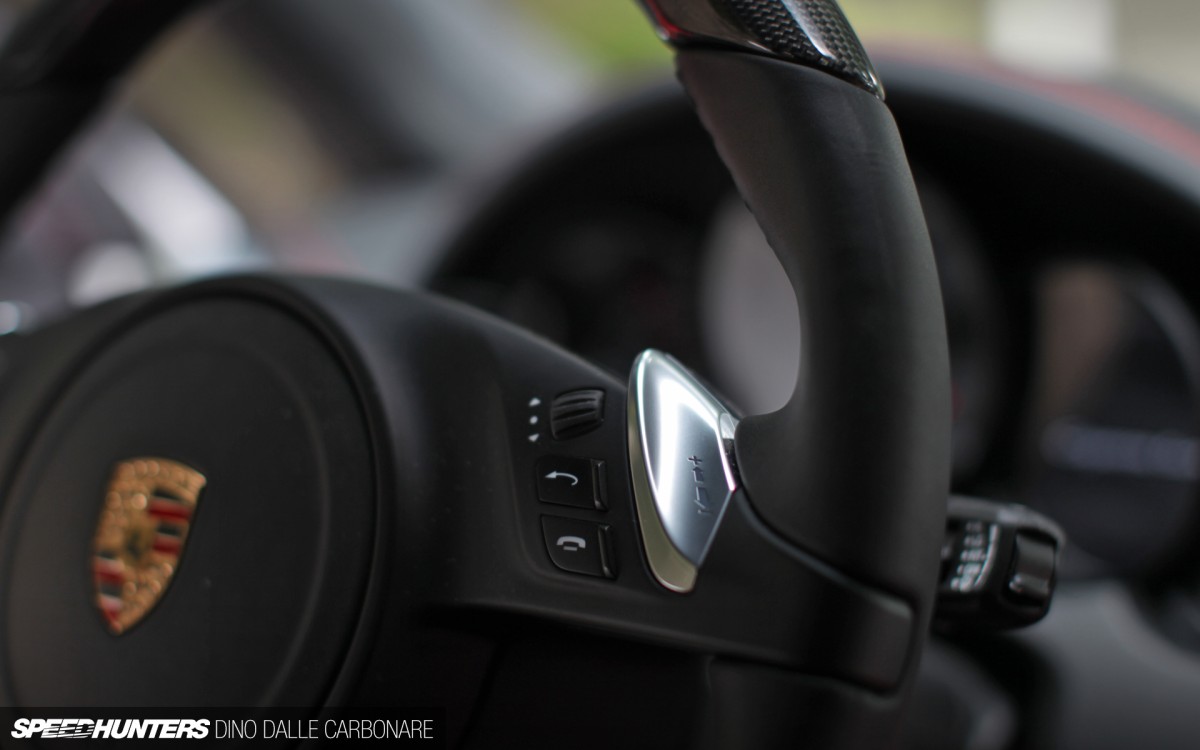 Perhaps the biggest criticism would be the unnatural shifting buttons on the steering wheel. The ZF eight-speeder responds and shifts pretty fast in manual mode so why you would insist using these unintuitive buttons is beyond me. They really put you off. There are proper paddles available with the sports steering wheel option, but in my mind that's something that should be offered as standard on the this top-of-the-line 'S' variant.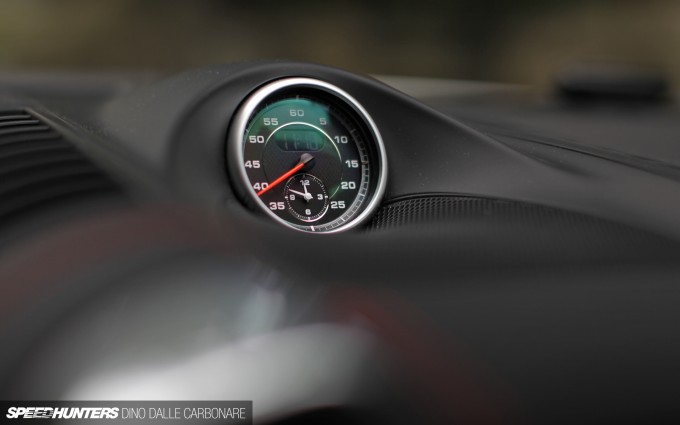 And then there is this. A lap timer on a Cayenne. Really?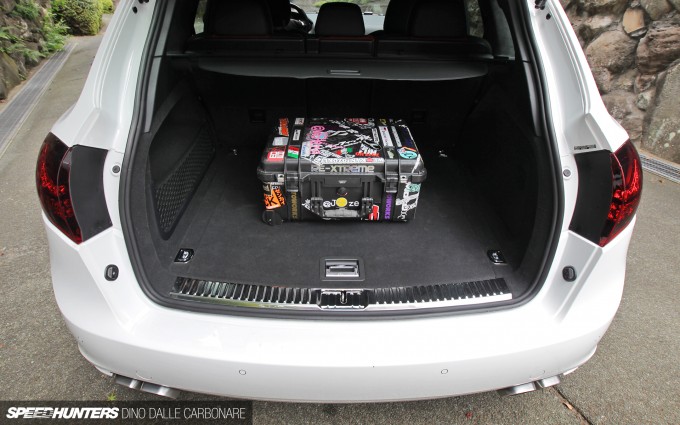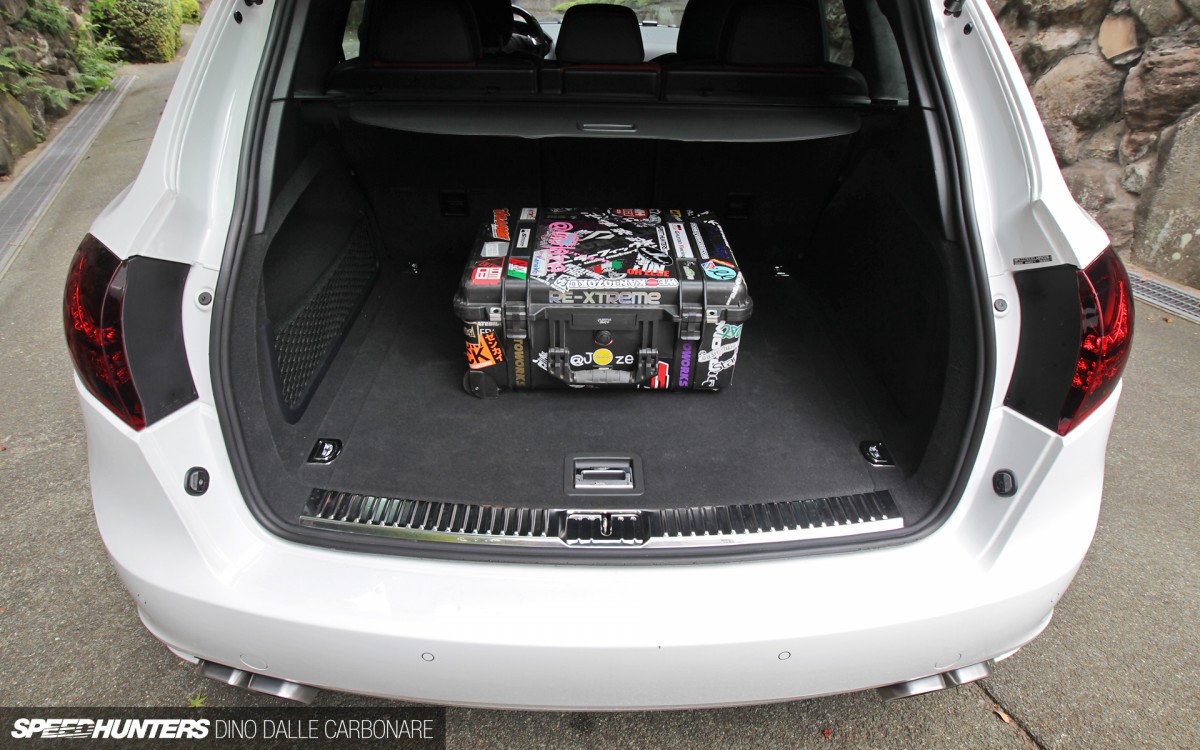 So yes, I have said a lot of positive things about the Turbo S. It's hard not to be impressed with it all, but most of this is because you always judge it as an SUV. You can't believe an SUV can do what the Cayenne does, but then you realize – what if you had this level of performance in an equally useful station wagon? Sure, you may not be able to take it off road, but every other aspect will be just as good without the need to carry quite so much mass. The Cayenne has in no way made me like SUVs any more or any less, but what it has helped me do is not dismiss these sort of vehicles quite so easily. Plus, if this is what manufacturers like Porsche need to make order to direct more funds to R&D and come up with cars like the 911 GT3 and the 918 Spyder, well I'm all for it!