It sounded like a perfect idea at the time. I was in the thick of preparing for the big Gatebil Rudskogen festival – Norway's yearly ode to automotive anarchy. Plans were being hatched to assemble together the largest Speedhunters team ever and to stage our most ambitious media and event production to date. Mad Mike was going to be debuting his three-rotor RX-8, Fredric had fine-tuned his Toyota 86-X into a total drift weapon, and we were ready showcase our fashion and merchandise collection to the 43,500 assembled Scandinavian fans.
I knew that this big dose of work needed to be followed up by some intense silence and quiet, in other words a vacation. So what better a way to catch up on some R&R than to combine it with a Norwegian dream drive in a GT86. I'm a big fan of this little Toyota. Its light weight, nimble chassis and minimal design reminds me of the Japanese sport compact machines I used to own 20 years ago. An email to my contacts at Toyota Norway resulted in a positive response. Of course they'd be happy for me to take a GT86 for a week around their beautiful country. So everything was set. I'd hit up Gatebil for five days, then take seven days to drive the car and do a bit of tanning on the side.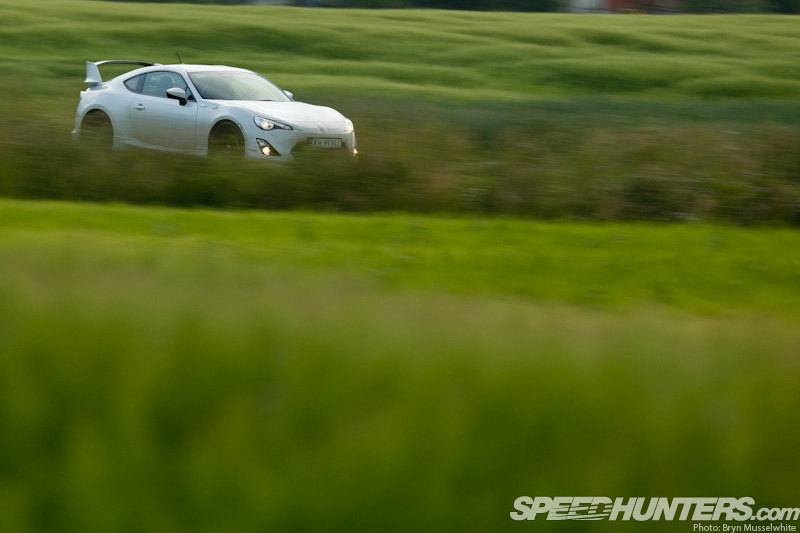 This sounds good doesn't it? The experience wildest automotive festival in the world, followed by a week of relaxation in one of the most peaceful countries in the world. I'll have some of that please.
Unfortunately my smug mood took a rather different tone around two weeks before Gatebil started. A phone call arrived with the news that one of our Speedhunters' team members, Bryan Liew has suddenly died, without any warning, in his sleep. In an instant, everything turned the colour of night, and any good feeling was taken out of me. Bryan was one of the cornerstones of the Speedhunters project, a keen business and technical mind who helped us build the project into what it is today. He was also a very close friend of mine and a close collaborator since our time in college together many moons ago. To say that this news was devastating is an understatement.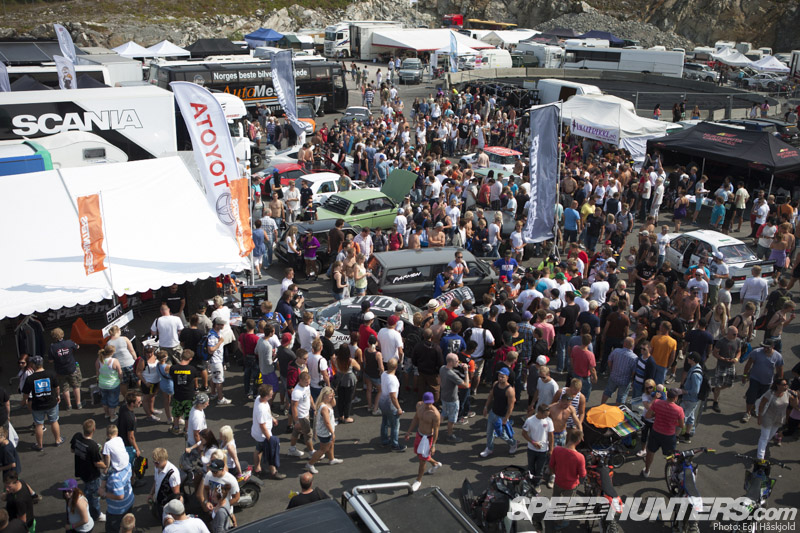 However, in times like these one just has to dig deep and take care of one's responsibilities. In spite of my personal loss, there was no way I was going to miss Gatebil's big summer festival. There was no way I could pull out.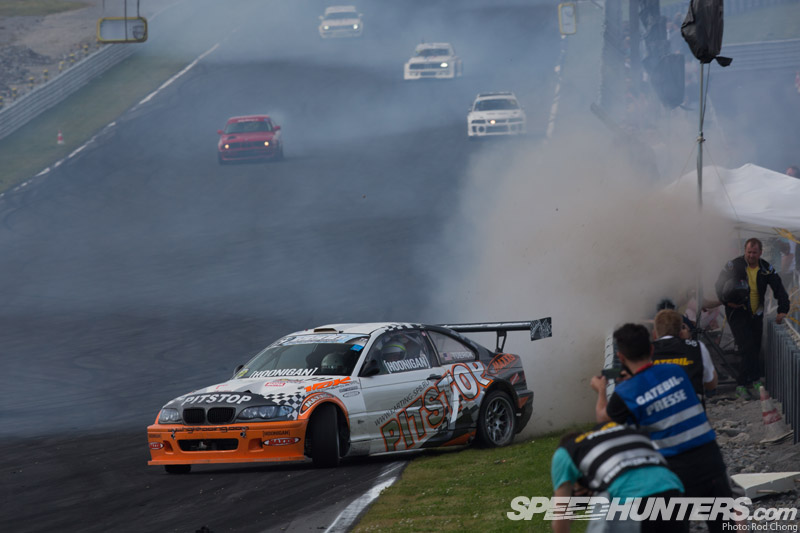 Gatebil is without a doubt, the most important event of the year for Speedhunters. It's here that we shoot more feature cars than anywhere else, and the place where we put ourselves in front of the largest crowd we'll see all year.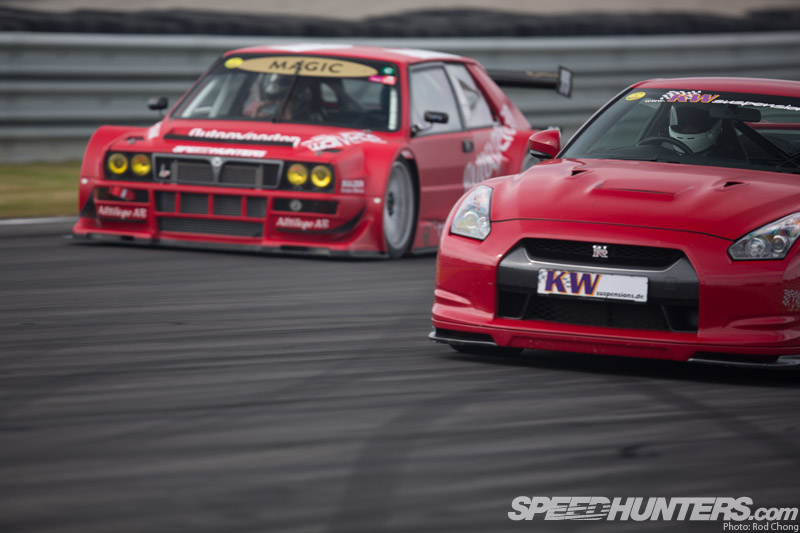 Gatebil for us is the world of Speedhunters come to life, in the flesh and in the metal.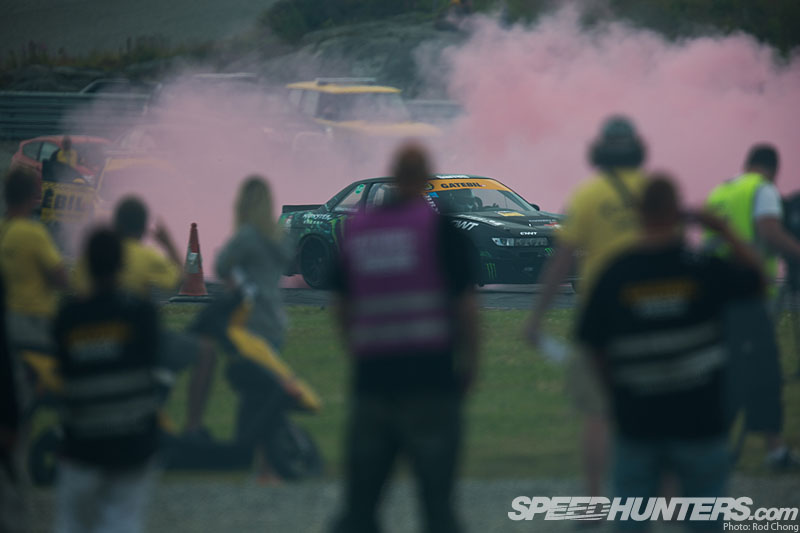 It's also the biggest event of the year for the Speedhunters audience. Our Gatebil content receives more page views than any other event we cover.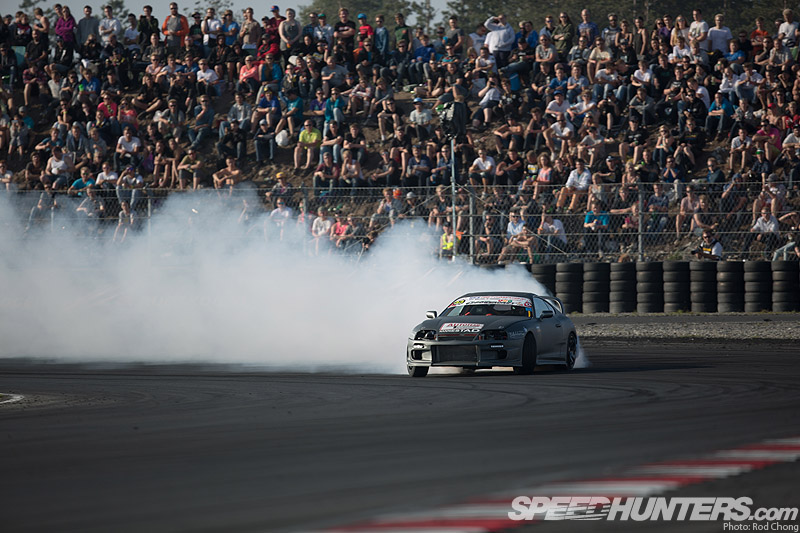 So of course I had to go.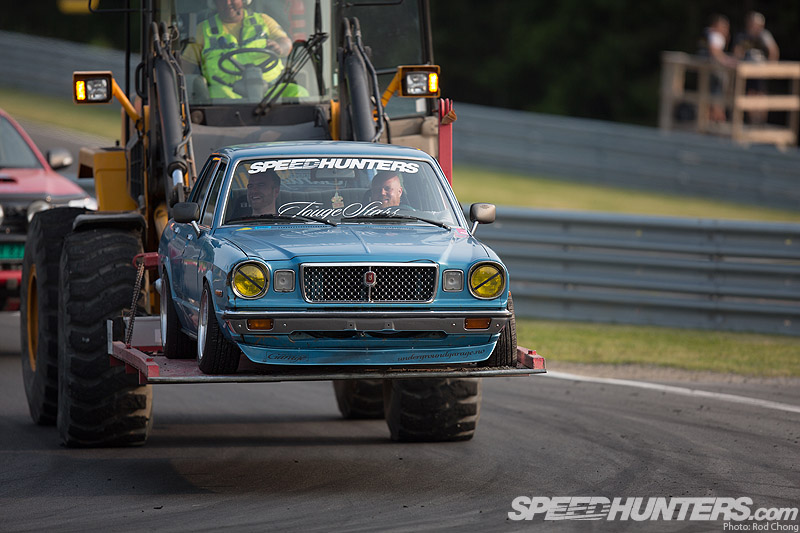 I just had to grit my teeth and get on with things, regardless of how grim I was feeling.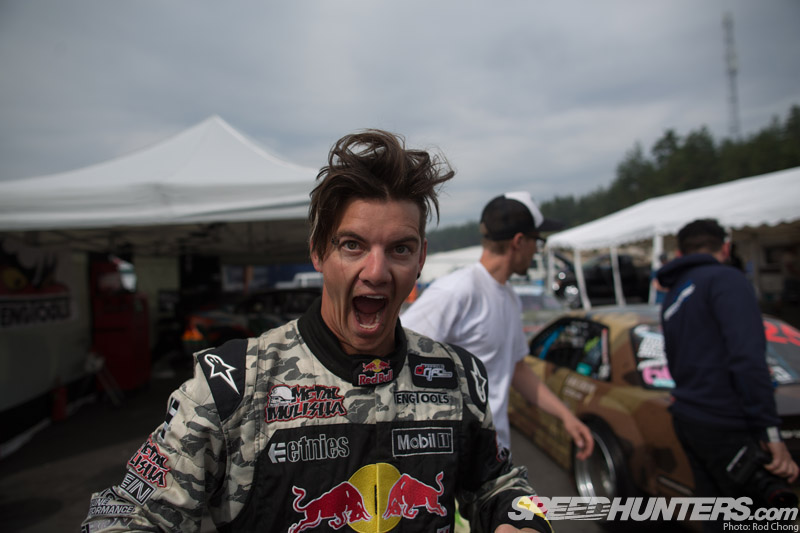 Thankfully there were some fantastic people to see at Gatebil. I count Mike Whiddett as Fredric Aasbø as good friends these days…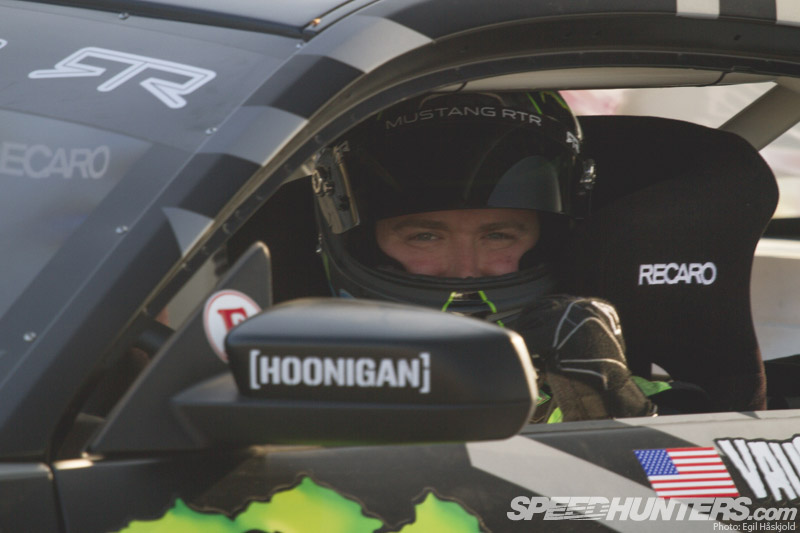 … and of course Vaughn Gittin Jr. and I have been pals for a quite a few years now. I was really looking forward to experiencing Gatebil through his eyes.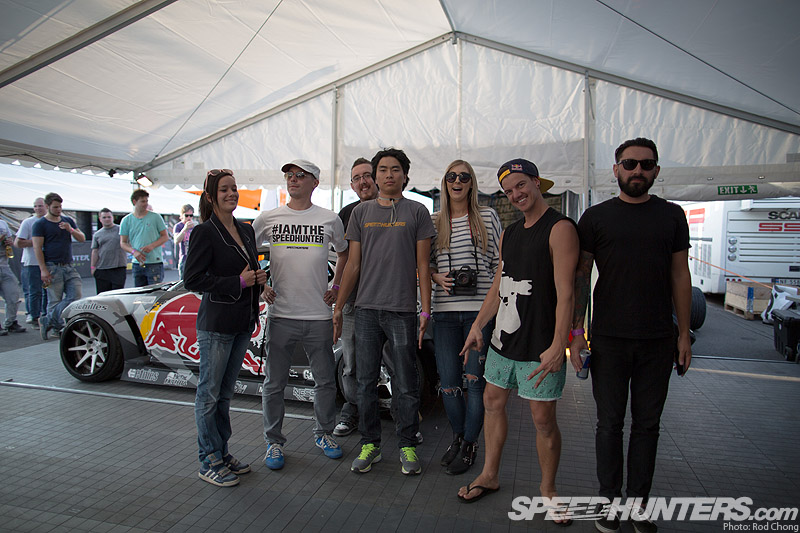 This crew of people have become like an extended family to me over the years. I really cherish the time I get to spend with them.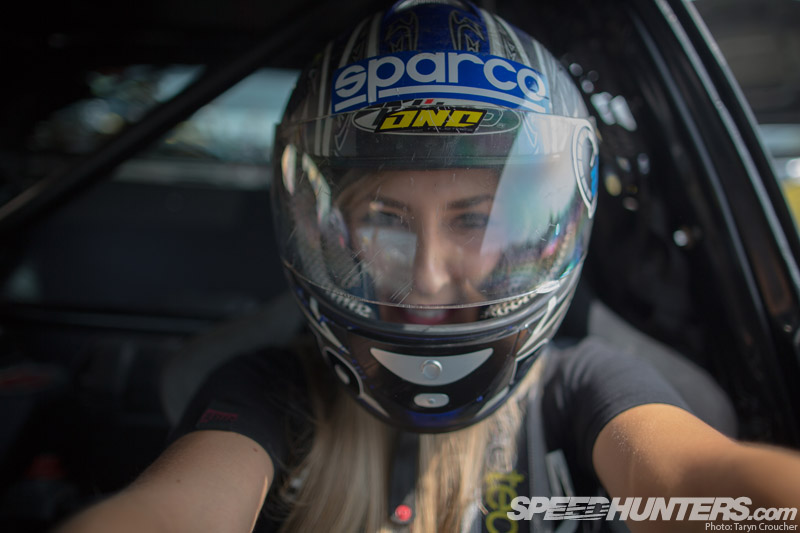 So if anything, I knew the positive energy that's created each time we come together for a spot of Speedhunting would carry me along through what was going to be a pretty tough ride.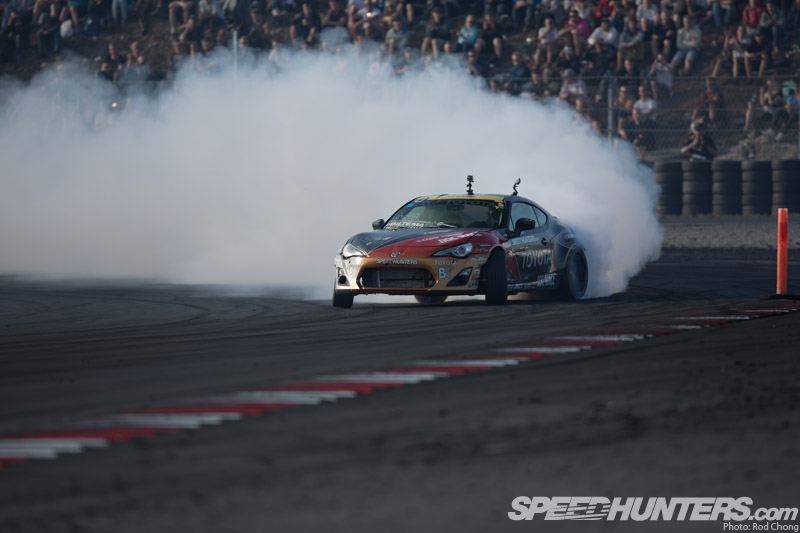 Watching Fredric take out the Breisladd drift competition gave me a nice surge of pure #JoyOfMachine. I often want to shout with happiness each time I see him defy the laws of physics with his 2JZ-powered Toyota. If anything, I was able to take my mind off the difficulties at hand and just be in the moment for a short period of time.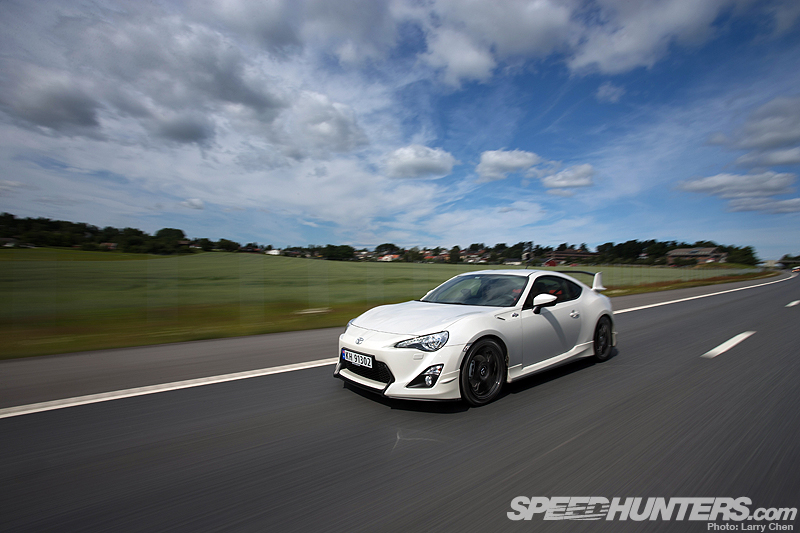 So job done, Gatebil finished, and now we had this little business of the Toyota GT86 dream drive. Initially I was supposed to take the compact Japanese sports car and write up some kind of engaging, fun article about my time with it.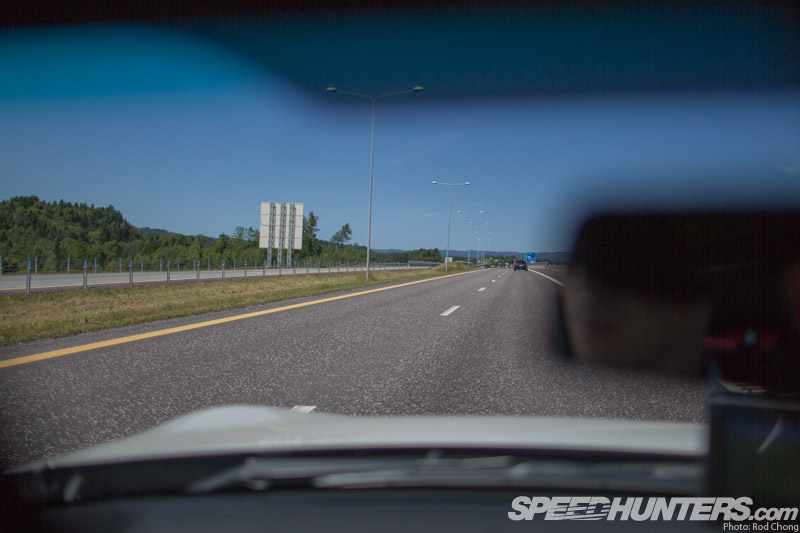 Like I said at the beginning of this article, it seemed like a good idea at the time.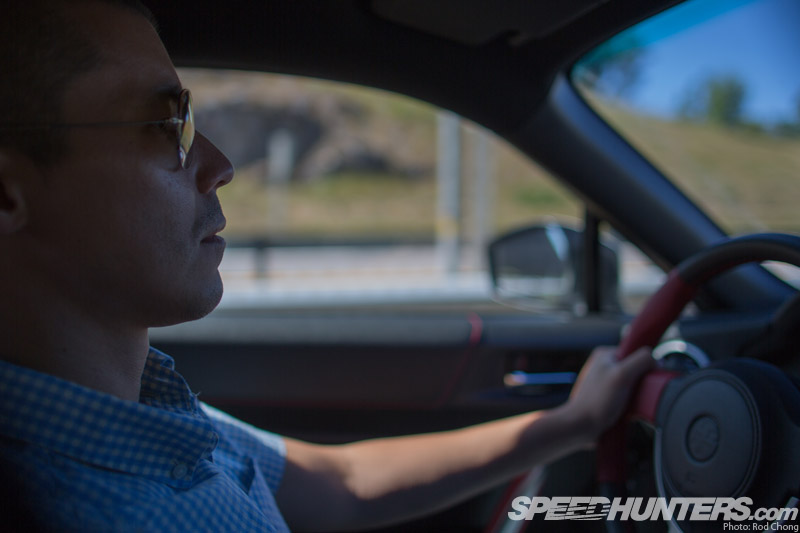 Yet here I was mostly consumed with a deep sense of loss for my departed friend. The idea of a fun, light-hearted article was the last thing I wanted to be thinking about.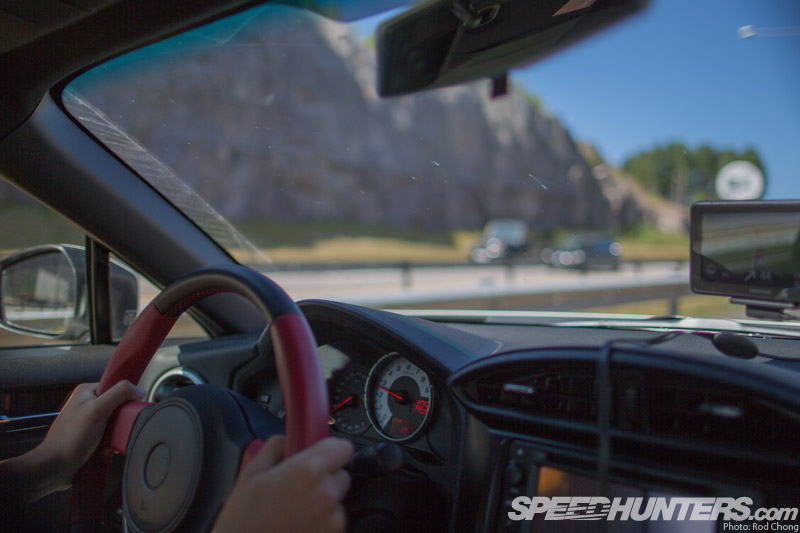 However, looking back at this week in Norway, I'm realizing that the time spent with the little Toyota was a perfect thing to do for myself.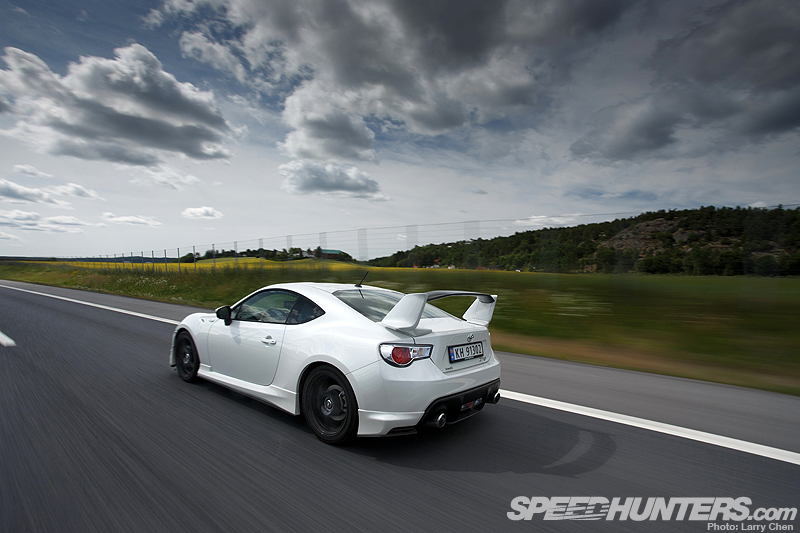 I'm deeply passionate about cars and car culture after all. My life is completely and utterly devoted to the art of Speedhunting. So for me, the time behind the wheel was a nice bit of solace.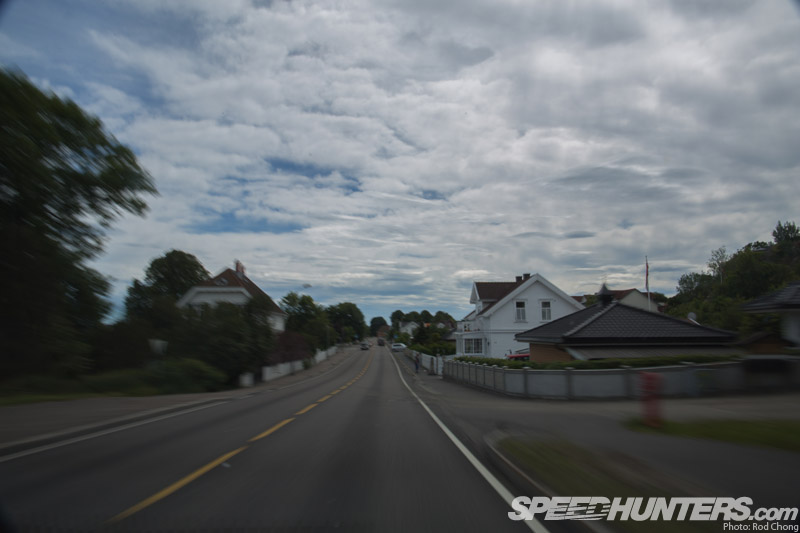 I was on a journey to discover a new experience of Norway, and hopefully take some time to try and digest the tragic event.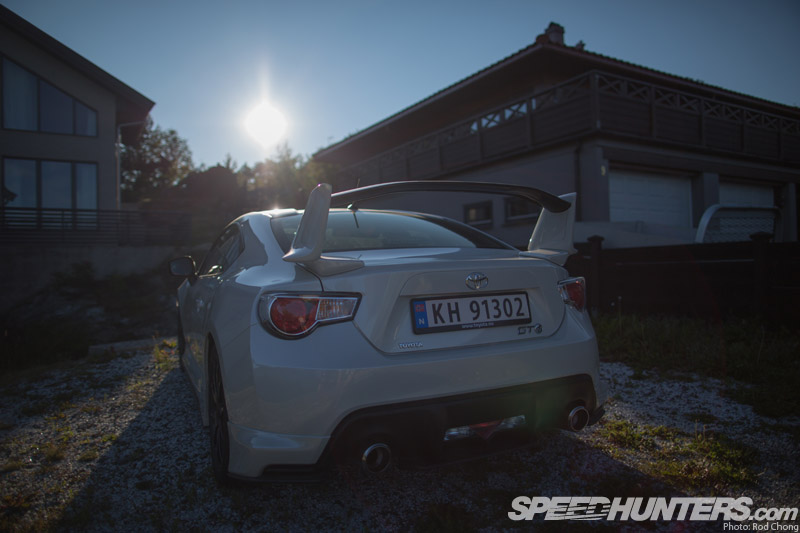 So the next leg of my Norwegian journey started in the coastal town of Stavern.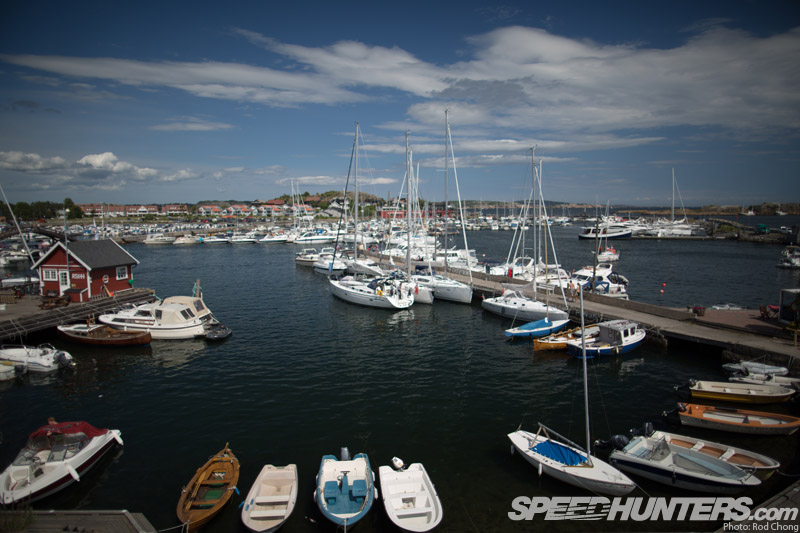 Perhaps I should more call it a resort, as the village's population swells from 3,000 in the winter to a heady 30,000 in summer time.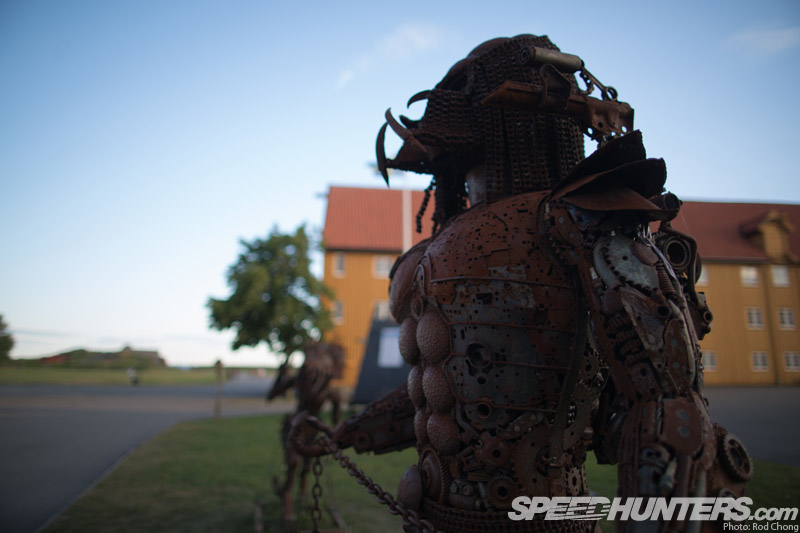 The town also has a statue of Fredric Aasbø's soul too. If you look at him cross-eyed at a Formula D event, this is exactly what you'll see.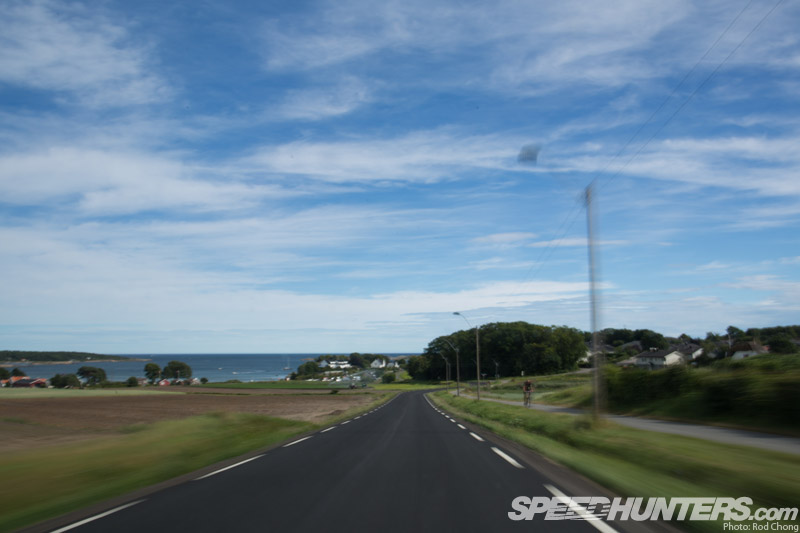 Anyway, I'm supposed to be writing an automotive article aren't I…
So here's the thing about driving in Norway – it's a place where it's hard to enjoy street driving. That said, the Norwegian road system is one of the best I have ever driven on, and there's also an alarming lack of traffic across the country.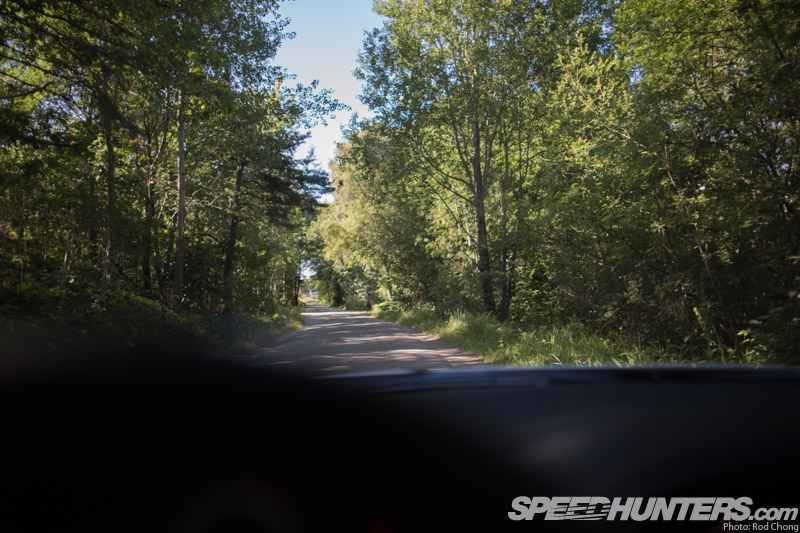 This may look like an insanely-fun piece of tarmac, but Norway's speed limits are just so incredibly low that any possible experience of high speed performance driving is completely wiped out.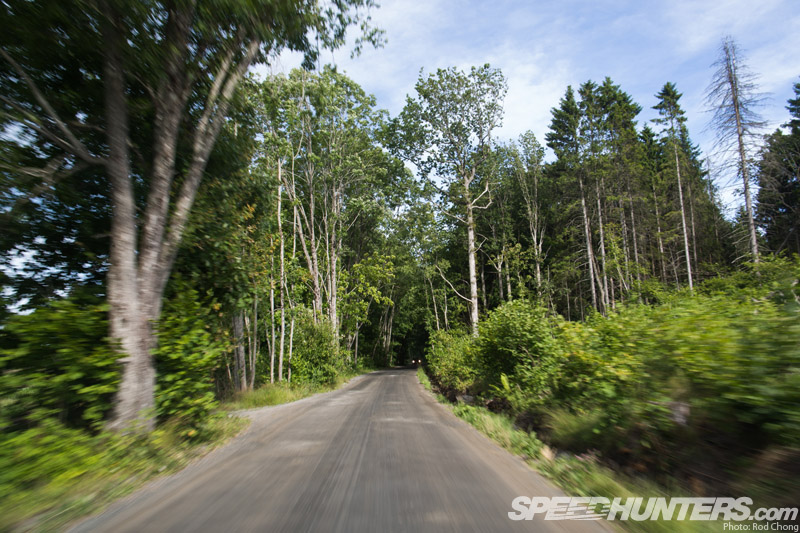 There just isn't any way to get some adrenaline going as you would in say the UK, Germany or New Zealand, where the back road speed limits allow one to get a bit of velocity on.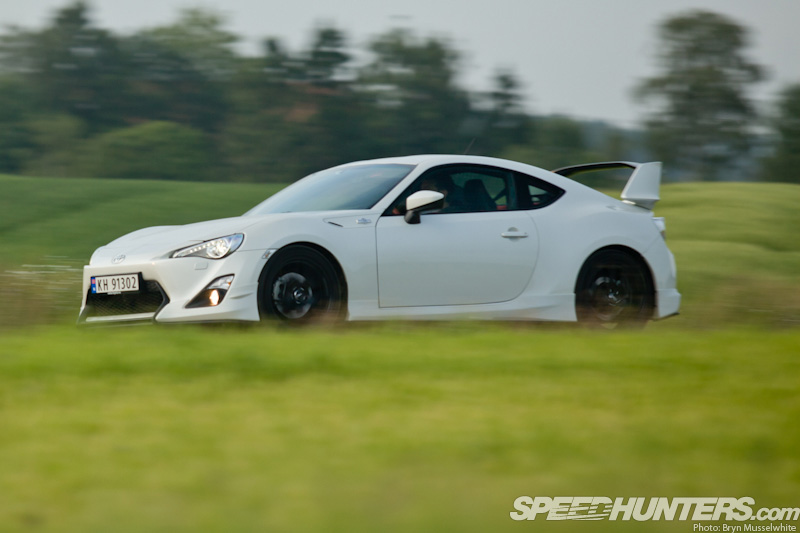 Interestingly, this made me rather happy to be driving a GT86. Had I been in a more powerful, horsepower-laden machine, I probably would have ended up deeply frustrated and annoyed.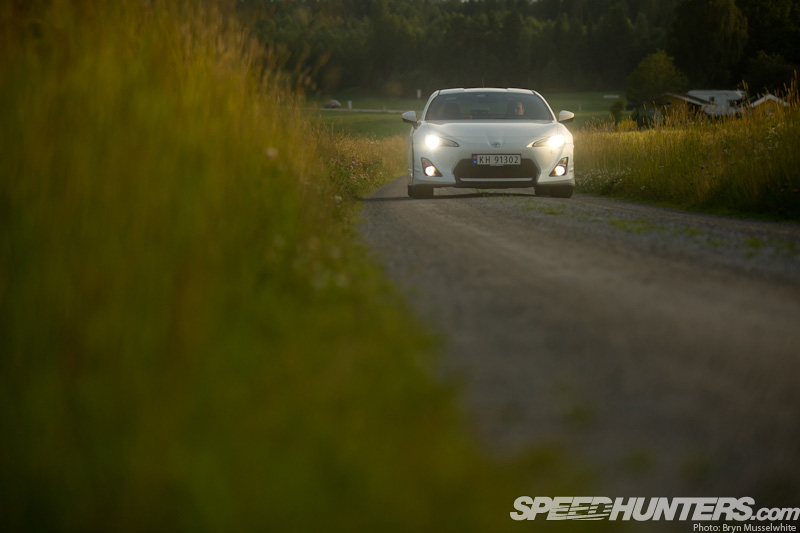 But with the GT86, you actually can have bucketloads of fun wringing the little car's neck, all within range of the local speed limits. It's low powered enough to take on a bit of pedal work, redlines and foot-to-the-floor antics without risk of losing your license.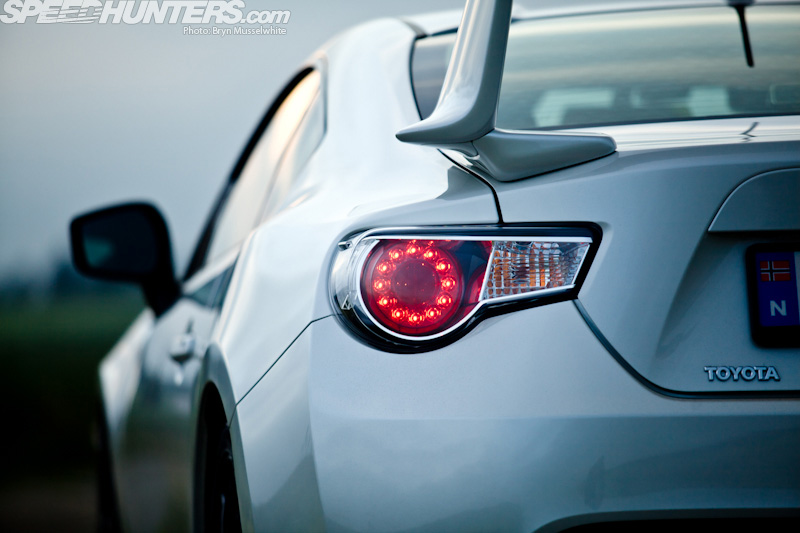 As for that big wing, that's not really me. If this were my car I would do without this option.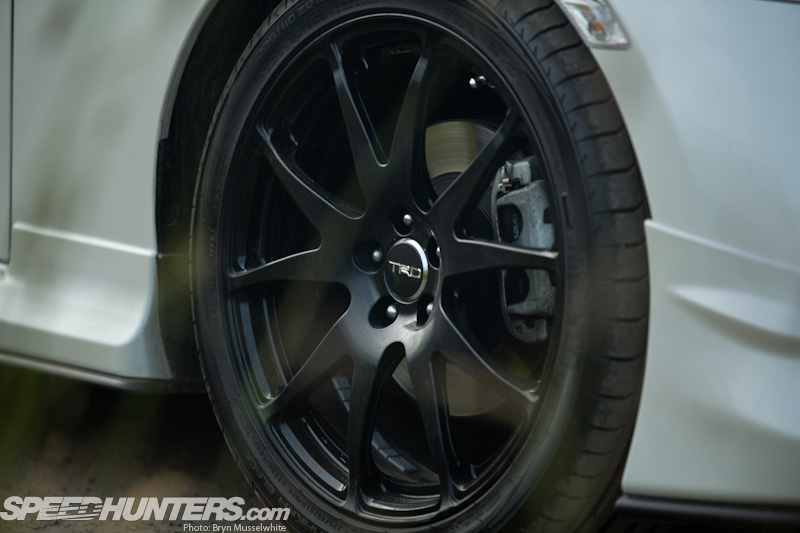 Those TRD wheels on the other hand were doing just fine.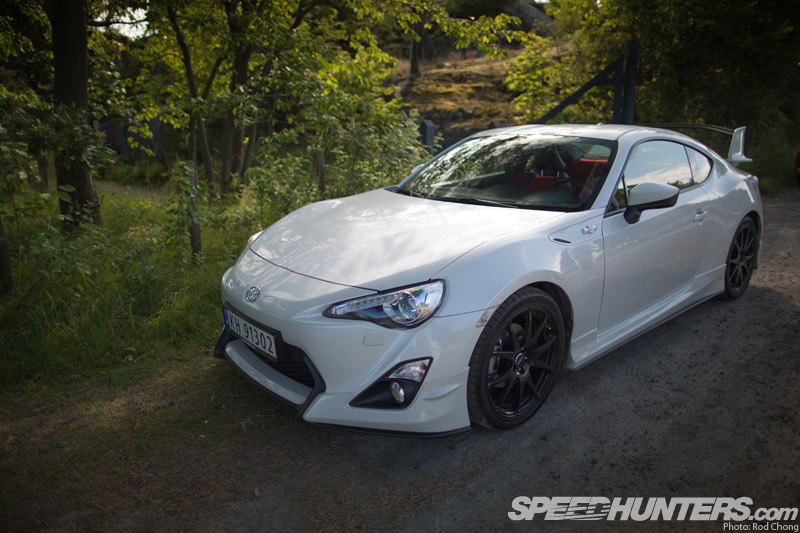 Unfortunately for the GT86 though, it would ultimately be left behind on many occasions during the course of my trip.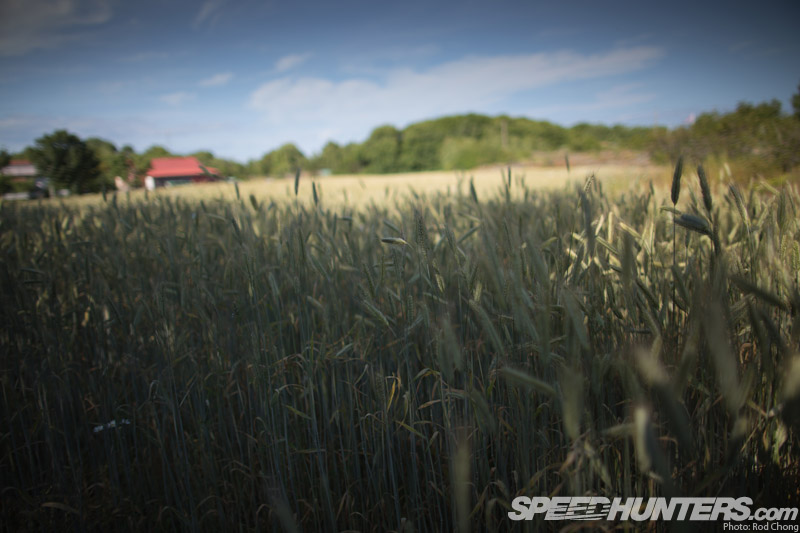 This was my vacation after all, and more often that not, once I reached a destination I'd continue my journey on foot.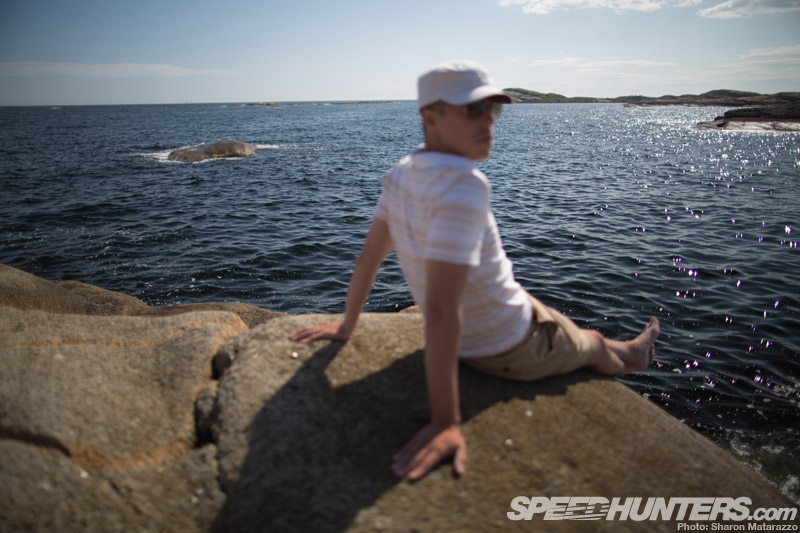 I'm sure you can see why. I think this is the stereotypical feeling that most people associate with Norway.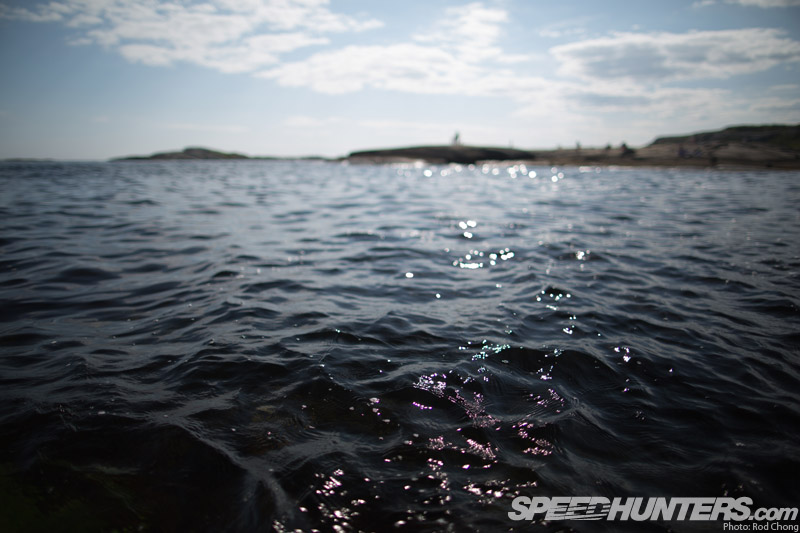 It makes you wonder just how this same country could also support something like the hell-on-wheels experience that we know as Gatebil.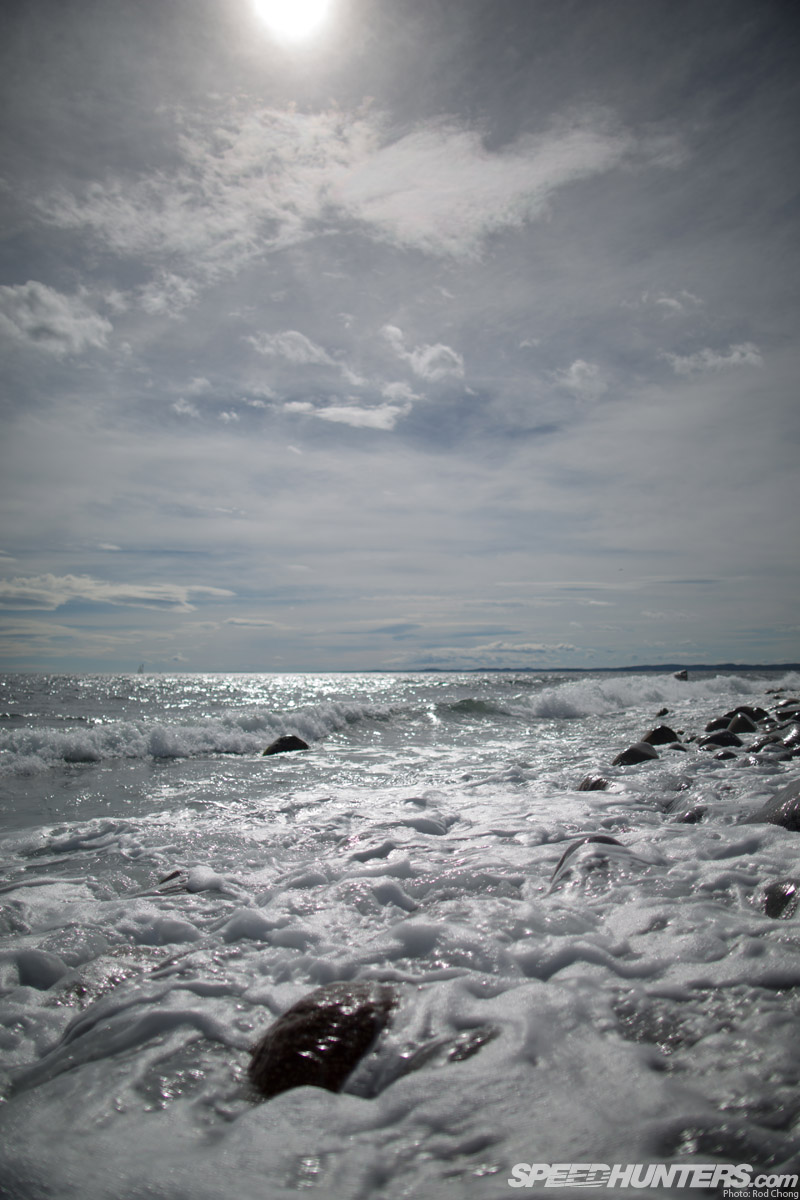 But then again, just think about Fredric Aasbø. The more I've come to know him, the more I realize he's a bit of a Jekyll and Hyde character. On one hand he's peaceful, polite and mind-mannered, but on the other hand there is this rather extreme automotive warrior inside; a ruthless being who knows no fear or mercy.
You get my drift? No?
Just imagine what the above scenery is like in the winter time and think again.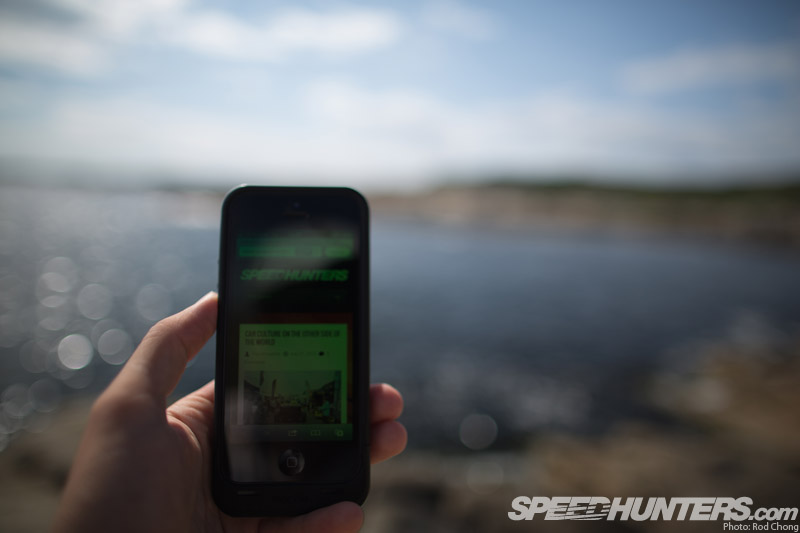 Speedhunting. Never far from my mind…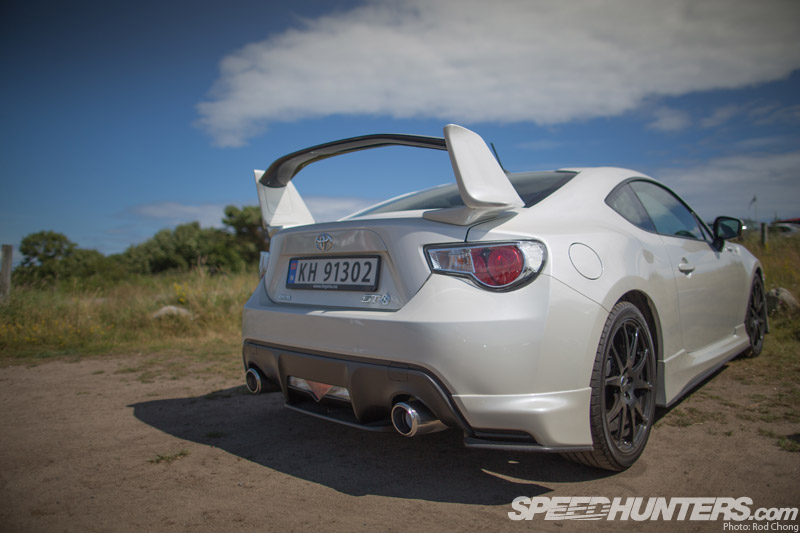 And so that's that. Days passed. The GT86 saw more tourist parking spots…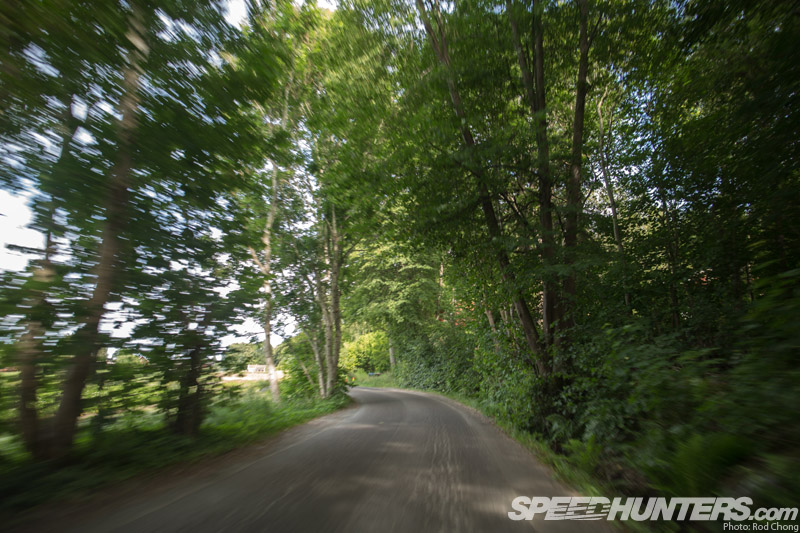 Many beautiful country roads were explored…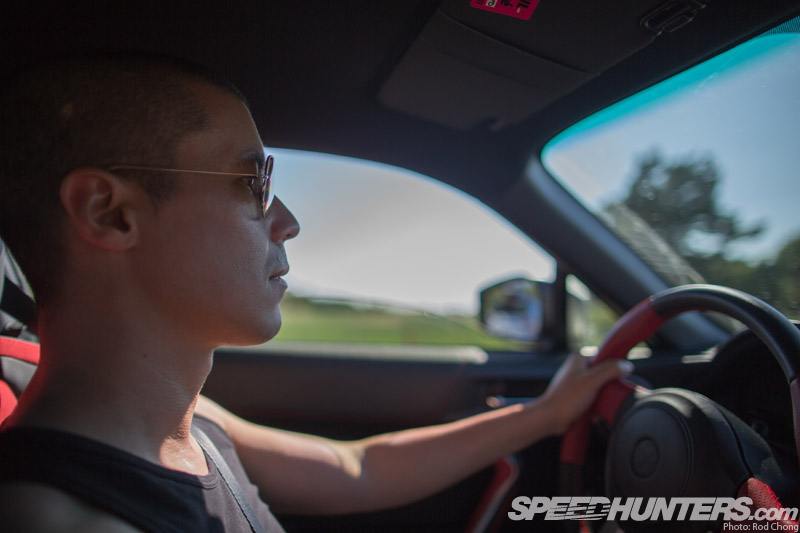 … and I slowly unwound. But not before the journey built up to its grand finale.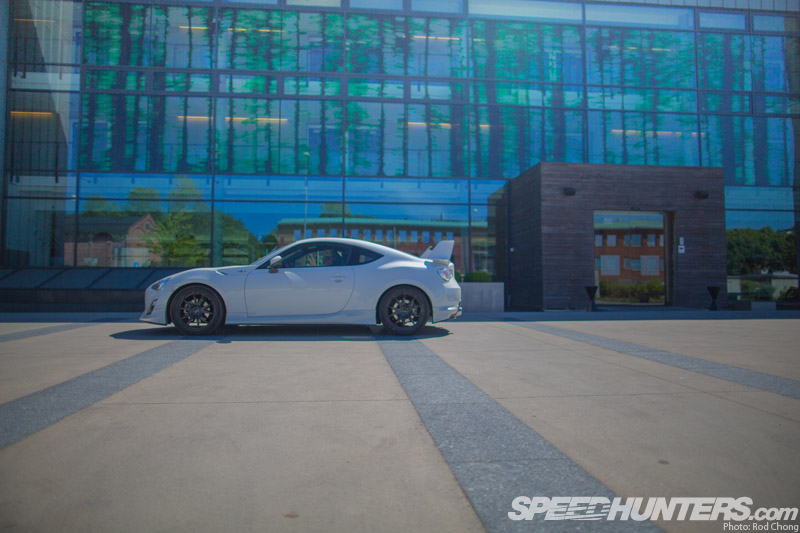 This was my final destination: the Farris Bad spa hotel in Larvik, Norway.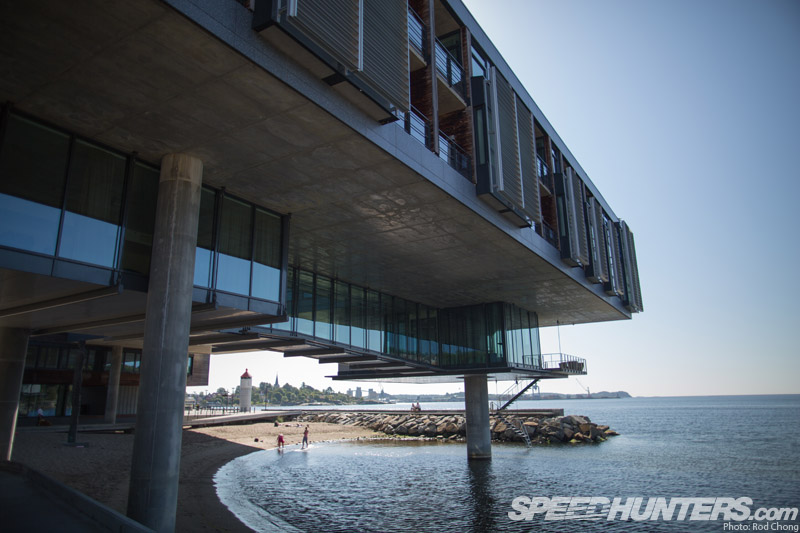 This is not a health resort that I can compare to anything I know. It's best described a big brutalist chunk of modernist archetecture, jutting out onto an unsuspecting Norwegian beach.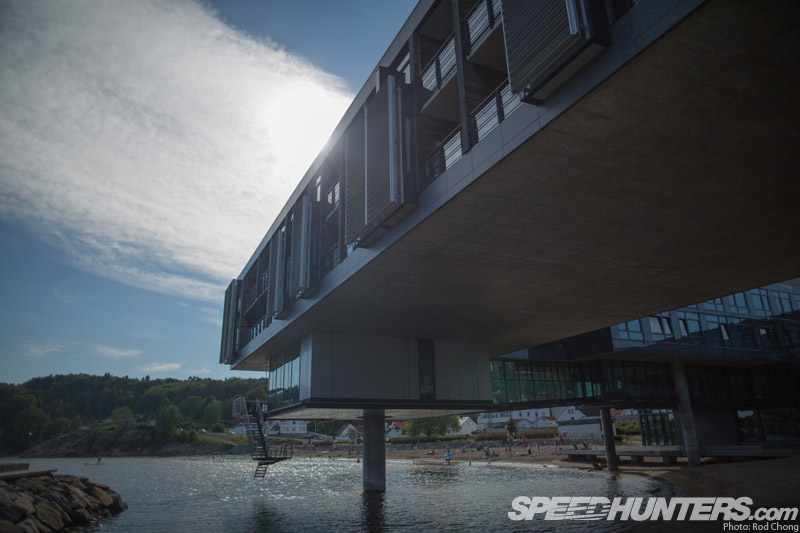 I can't think of a more perfect place to be. You have sea, sky, all manner of saunas, hot tubs, treatments, pools and gourmet food at your finger tips, all wrapped up in a hyper-futuristic setting. #loveit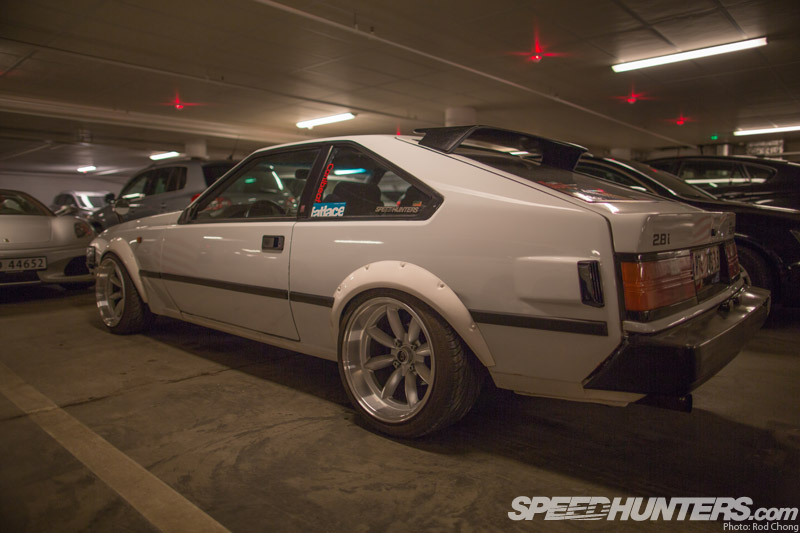 I parked up in the underground car park and found this cool piece of Toyota history. How fitting a reminder as to how Speedhunters has grown over the years, than to find this Supra repping one of our stickers.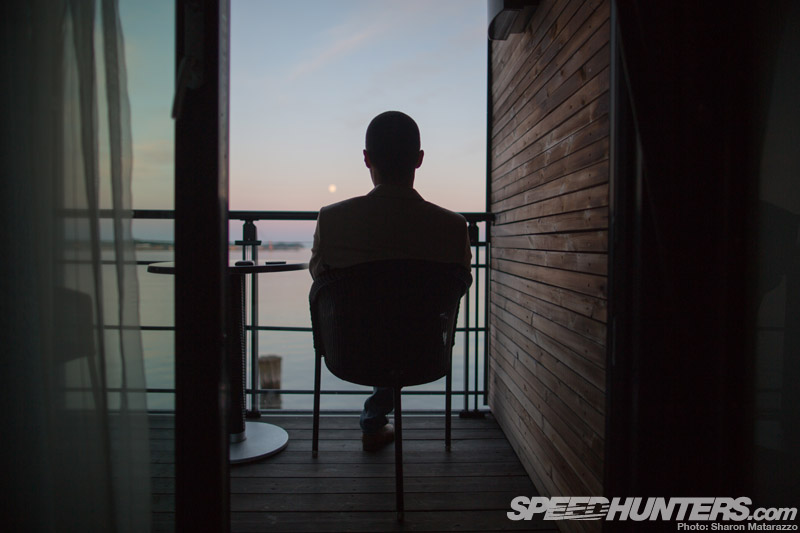 I took up residence in my hotel room and fixed my gaze on the horizon.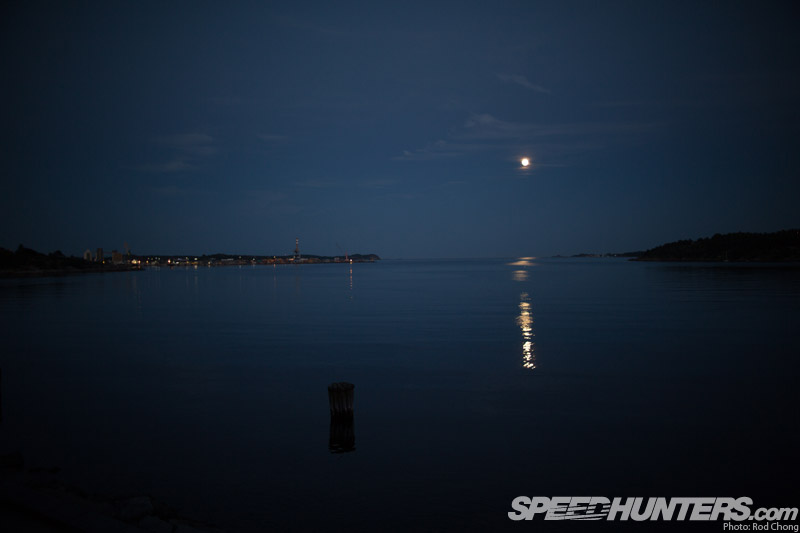 Evening turned into night, and I took a moment to remember my friend who had helped build Speedhunters into what it is today.
RIP Bryan Liew.
Rod Chong
Twitter: @rodbotchong
Instagram: @speedhunters_rod
Additional photos by Bryn Musselwhite, Larry Chen, Egil Haskjold, Sharon Matarazzo and Taryn Croucher
More articles by Rod Chong on Speedhunters