Prior to our recent Wörthersee adventure to Austria I made some bold promises. It was Paddy's first trip to the legendary gathering of tuned Volkswagen Group cars and I'd ensured him of sunshine, speedboat taxis and ice cold beer. I may have even mentioned dancing girls. Unusually, though, the skies darkened and Lake Wörth was no longer a sunny place to hang out. I'd let Paddy down. Or at least that's what I was beginning to think. A quick chat over breakfast with my friend Martin Barker revealed something interesting. A short drive away from Velden, where we were based for the week, was a small Porsche Museum in a place called Gmünd.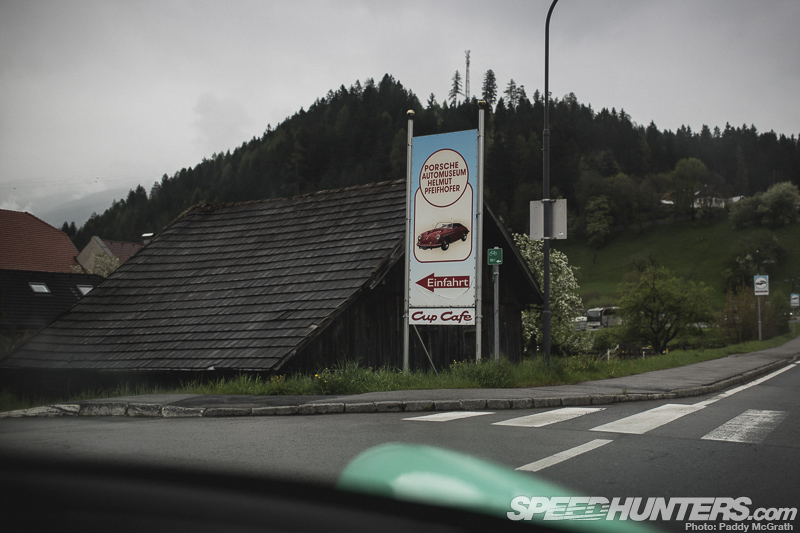 In my younger days the mere sound of the word museum would send me immediately into a coma. Whenever a school trip came up all of the other classes would get to go to laser quest, ten pin bowling or do something super-cool like white water rafting. Our class always drew the short straw resulting in some long bus journey to learn about the smelting of iron. At best we got to don hard hats, go a few metres underground and explore a mineshaft. The word museum didn't rhyme with fun. And those seemingly unjust trips certainly didn't compete with epic theatrical fog teamed-up with cool black light, strobes and UV-reactive painted surfaces. The other kids had it good. They had laser tag. So for a long time I resented museums. I hated them.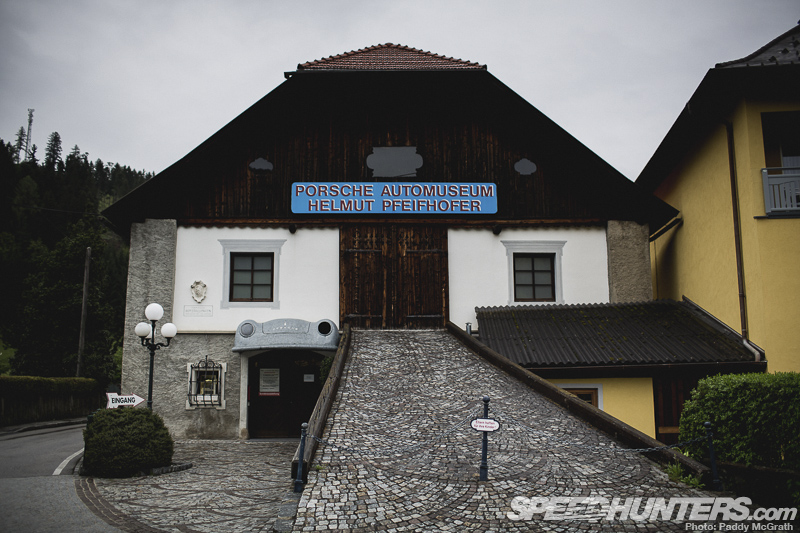 But then, like most, as I grew older I made up my own educational adventures. These new experiences would often involve cool road trips, very late nights and cheeseburgers. There would be no more salad sandwiches, flat cola and long pointless bus journeys to boring places. Museums now meant art, dinosaurs and cars.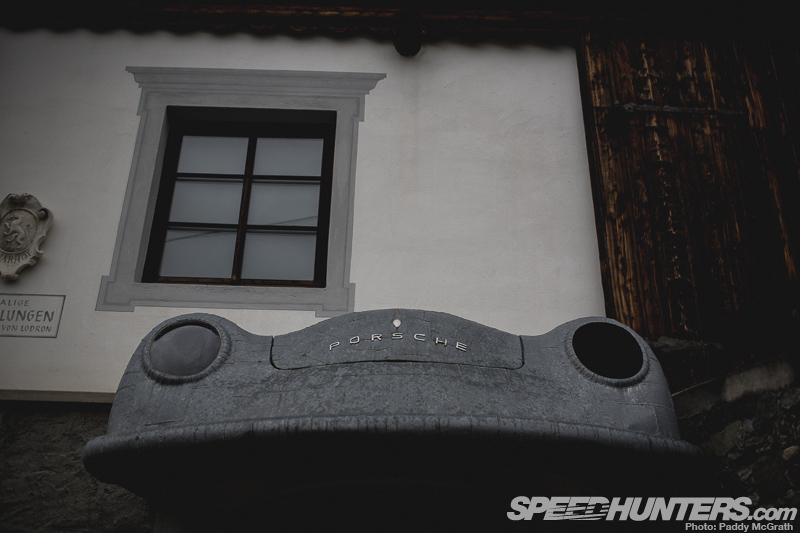 This Speedhunting trip would, of course, be of the last, vehicular variety.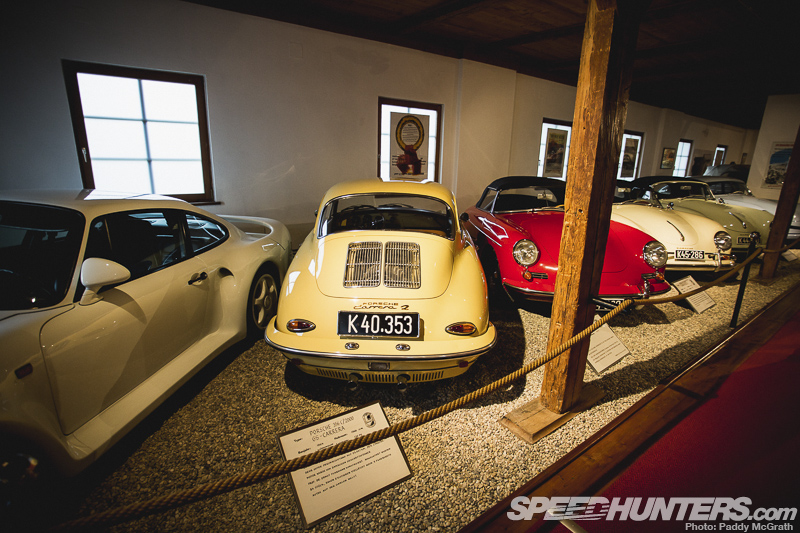 If you like the Porsche brand, then this little place is definitely worth putting on the bucket list.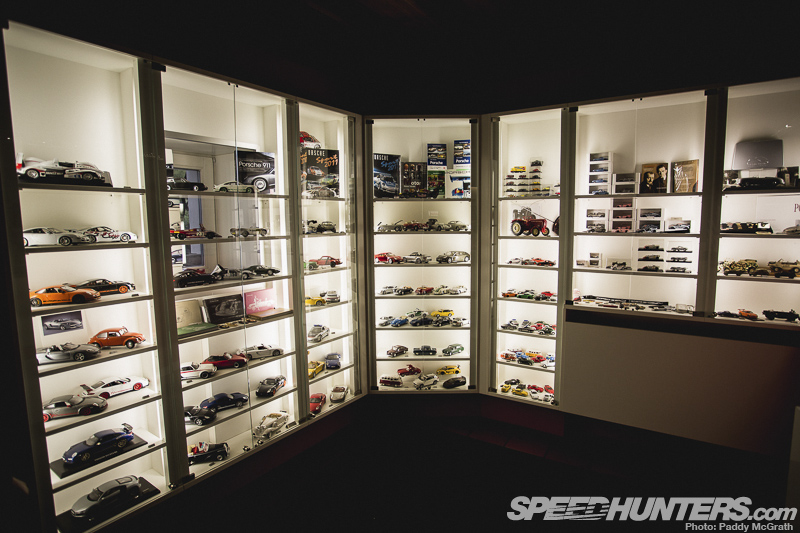 Step inside and the first thing you're greeted by is models. Lots and lots of models.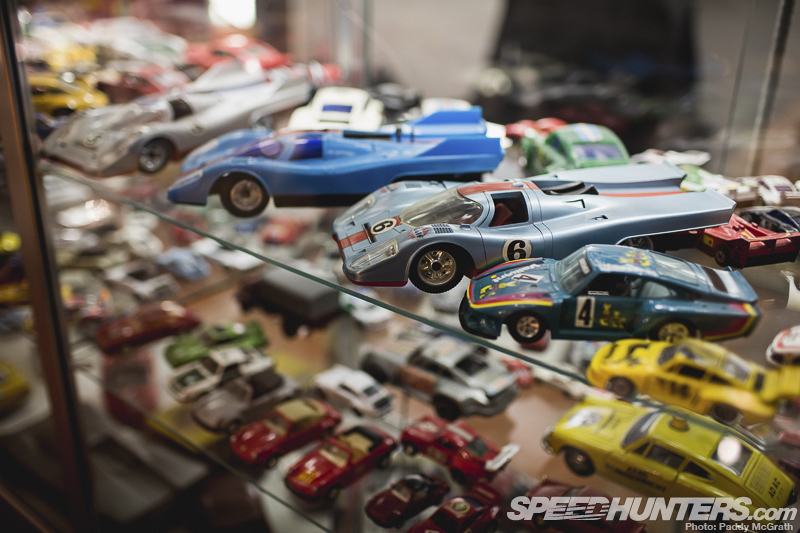 Rod and Sean would have been geeking out hard.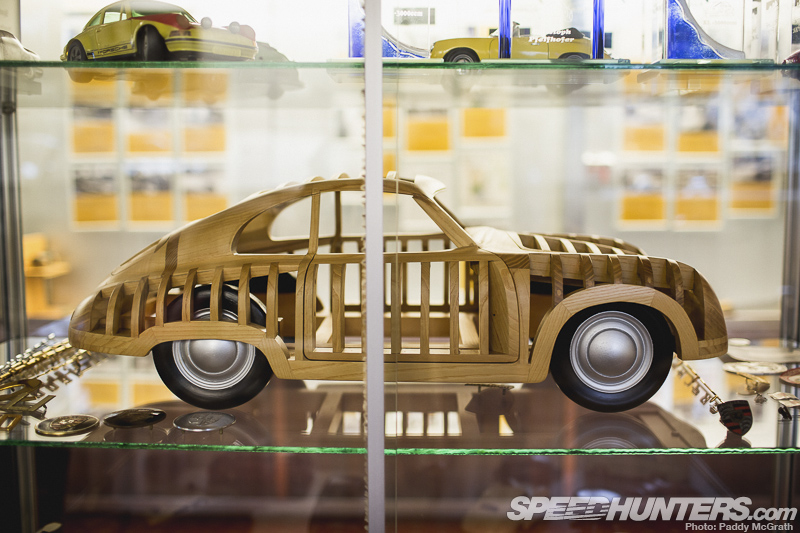 Interestingly, after World War II, for various political reasons, Porsche was actually headquartered in Gmünd for a short time.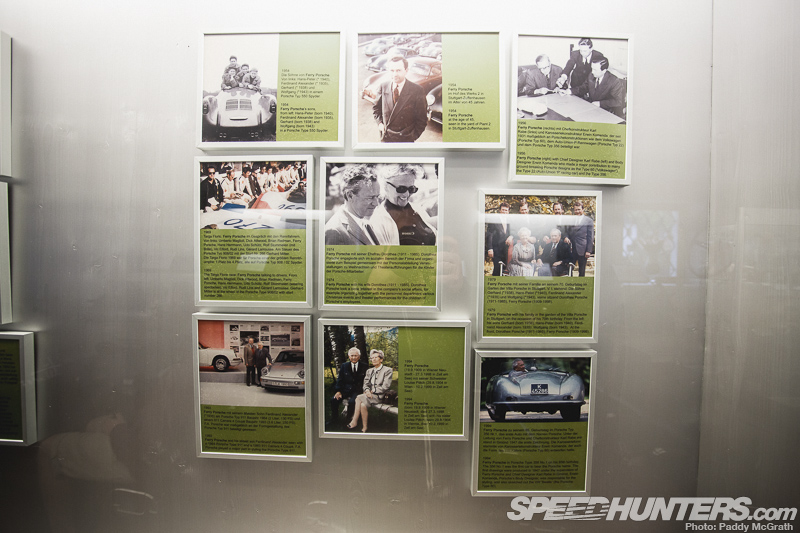 So this is an area of historic interest and actually a very important chapter for Porsche, certainly for Ferry Porsche.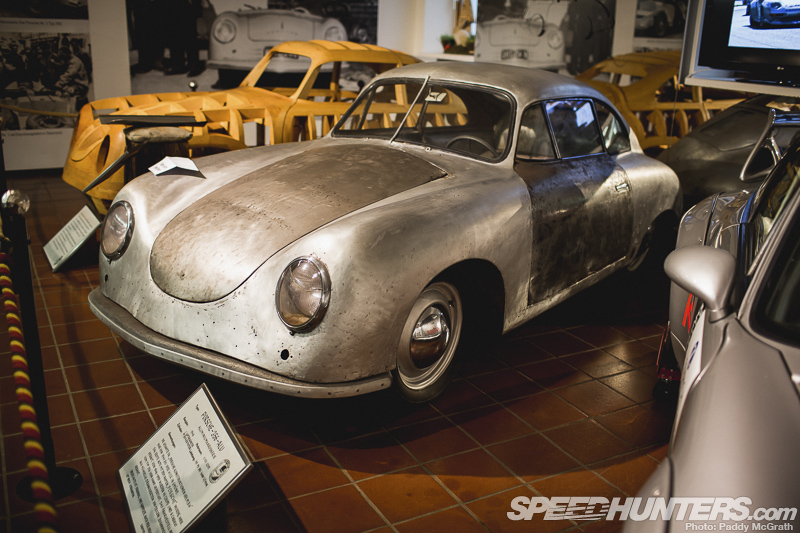 For those of you not familiar with the history of Porsche, Ferry was Ferdinand Porsche, Sr's son. Ferry's full name was Ferdinand Anton Ernst Porsche and along with Erwin Komenda, he was responsible for the creation of the Porsche 356/1.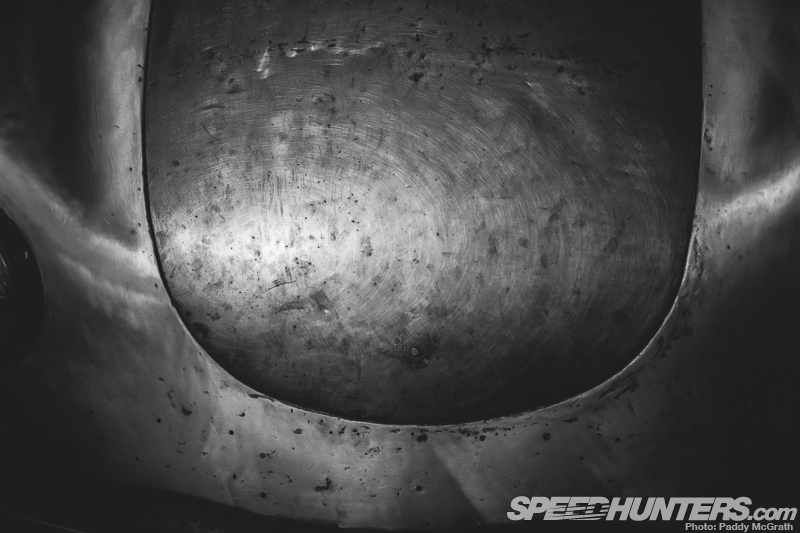 The aluminium roadster body of the 356/1 was designed at Gmünd by Komenda during April of 1948. This car formed the basis for 356 production vehicles, but there was one fundamental difference: the engine was to be moved behind the rear axle. This not only reduced costs but also made room for two additional seats. Only one 356/1 was made in 1948 and it is on display at the Porsche Museum in Stuttgart.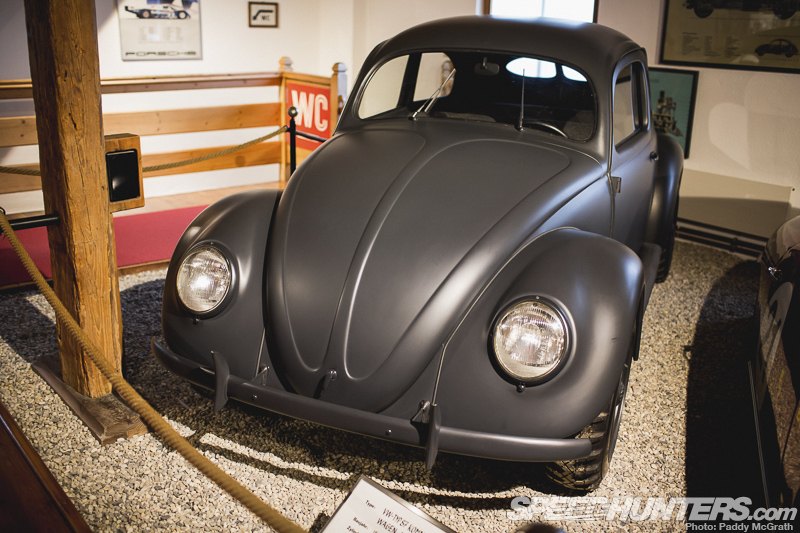 From 1931 through to 1966 Komenda was Chief Engineer and leader of the Porsche car-body-construction department.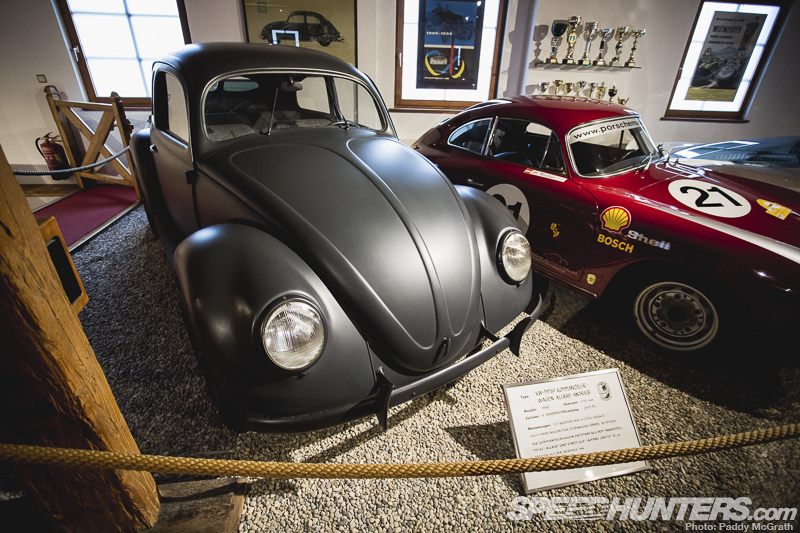 Although Porsche Sr. is widely credited for designing the Beetle, it was actually Komenda that sketched the first design of the 'People's Car' back in January of 1936.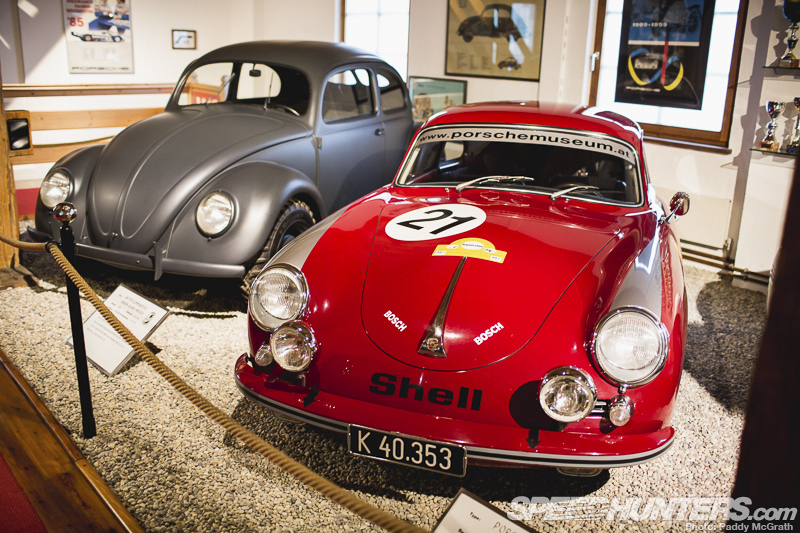 So what with penning the then modern, streamlined shape of the Beetle and also creating the body design of Porsche's first production automobile, it's fair to say that Erwin Komenda was a very influential man in the history of the automobile.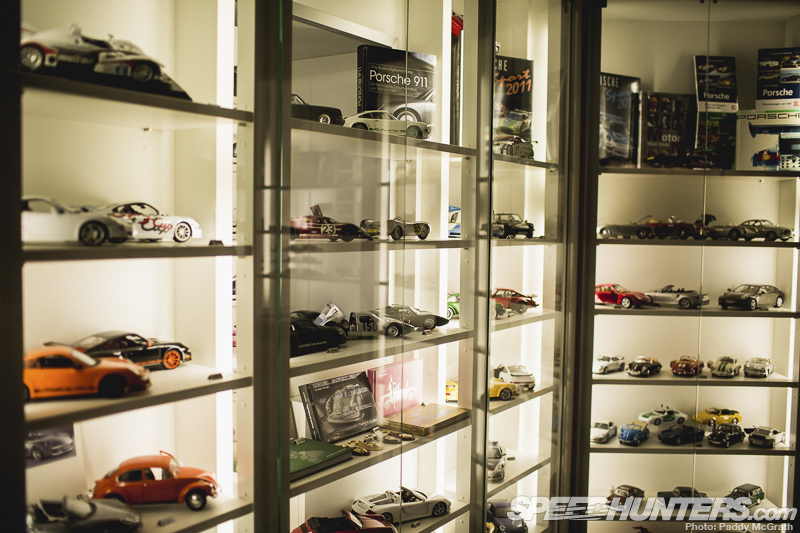 The museum is small enough to walk around in a few minutes. And if you struggle with attention deficit like myself, then it's easy to find yourself running up and down the stairs to go and look at all the model cars again.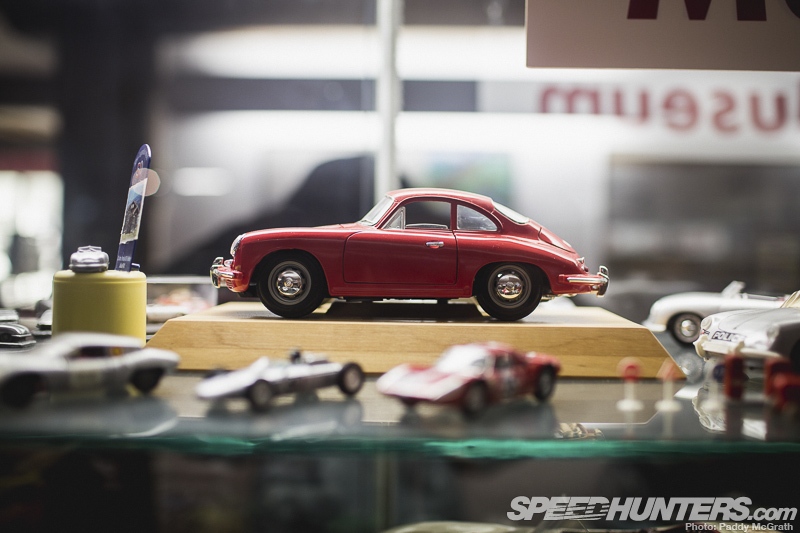 Some of these miniature cars really are quite mind blowing. What's interesting about the Volkswagen Group is that their cars seem to elegantly evolve. Mike's GTI feature is an awesome read and shows how the German car maker somehow manages to create something iconic and then develop it, refining the design as it goes. But during all this time, the roots of the car and its ethos remain. I personally think that Porsche does this better than any other manufacturer. A Porsche is immediately identifiable not only by its looks, but the sound is often very unique, too.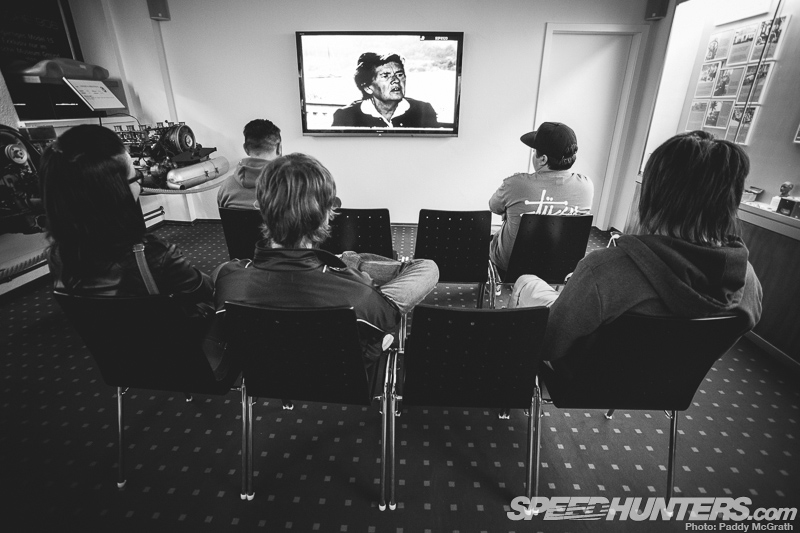 We had a history lesson through the medium of video…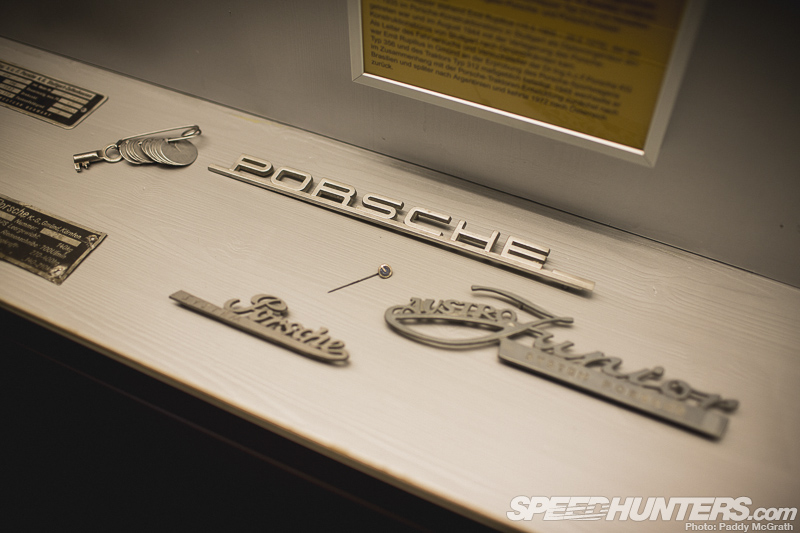 … then Paddy got excited about some badges.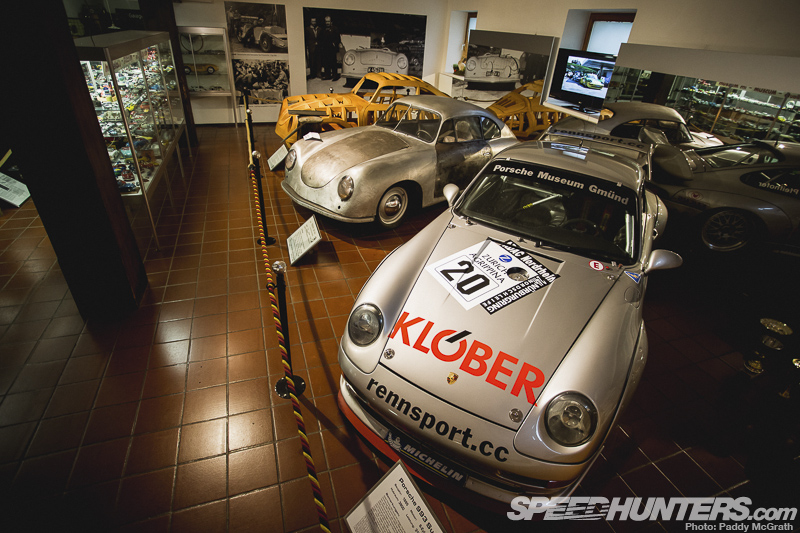 Downstairs is a mixture of old and new…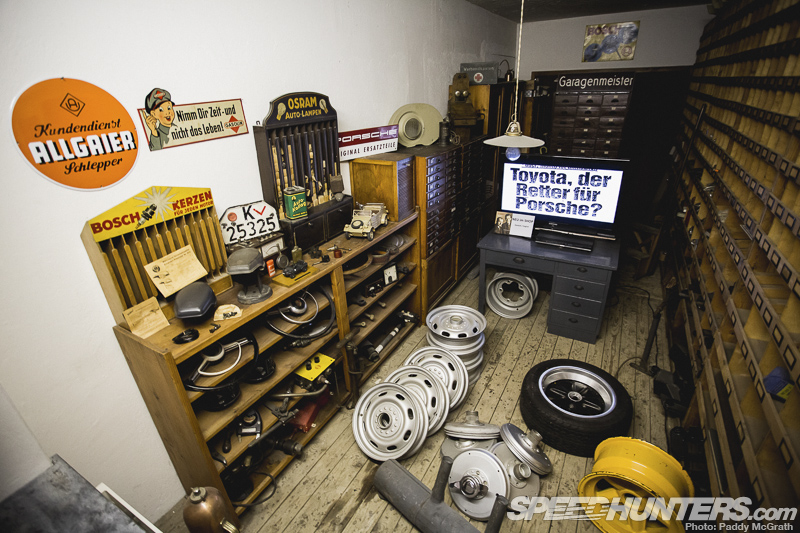 … and there's a pretty cool little cave of Porsche parts.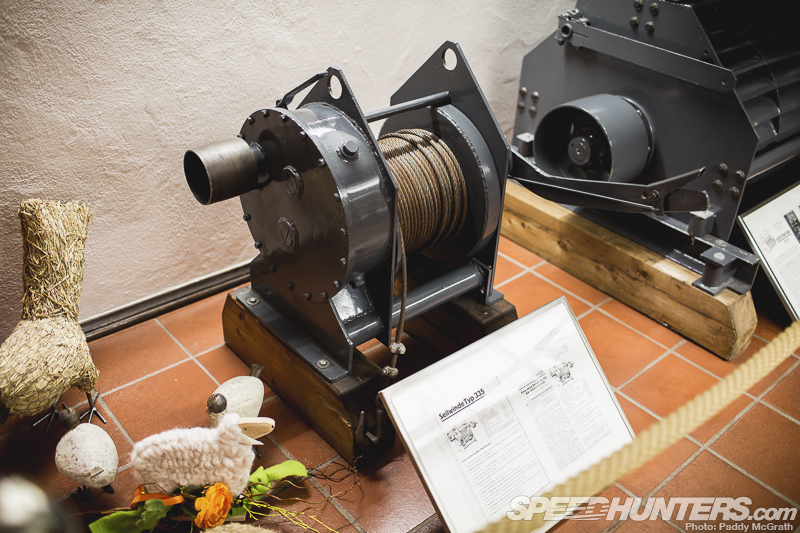 In its initial years the company offered motor vehicle development services and consultancy, but Porsche did not build automobiles. Various machines were on display, but due to our limited time at the museum, we concentrated on the cars.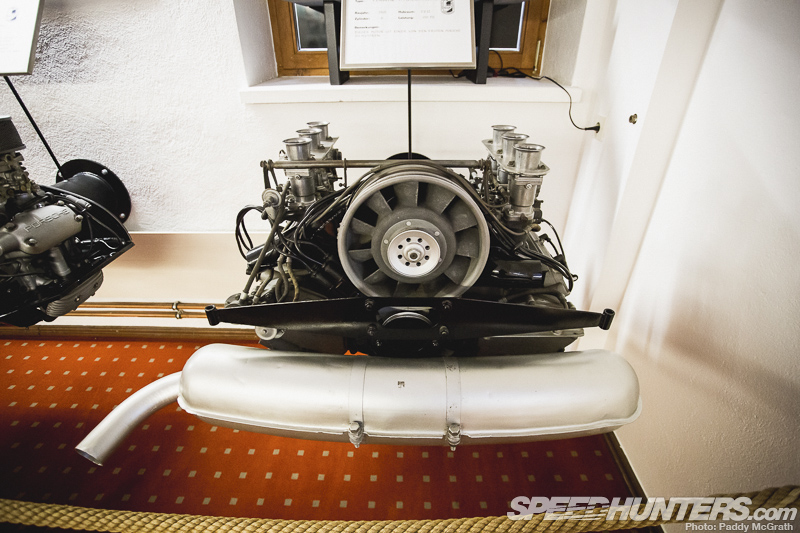 As you would expect, pretty much every variety of 356 motor was on display, and some early 911 stuff too.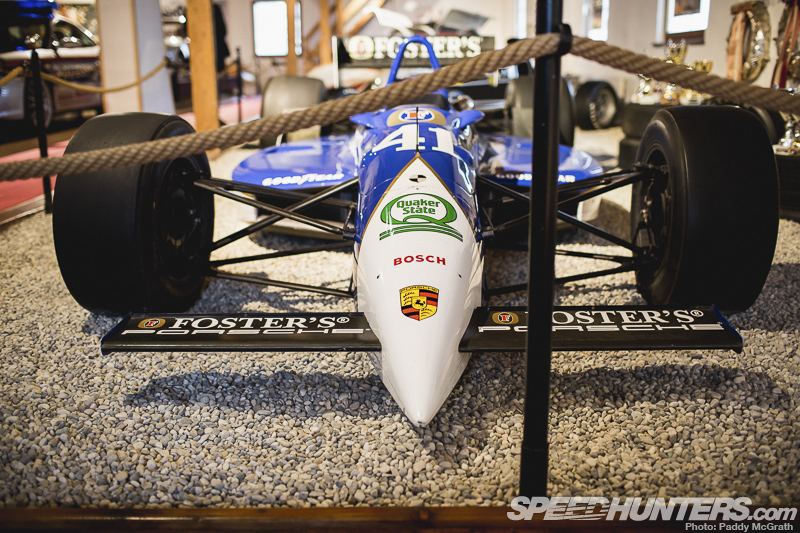 Moving upstairs there was a really lovely eclectic mix of race cars and road cars.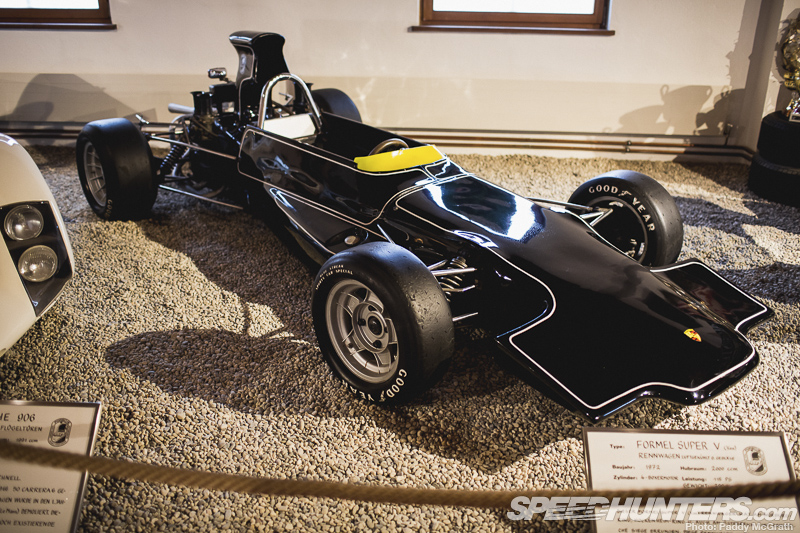 This Formula Super V Rennwagen was from 1972 and looked really cool in its black hue. These Rennwagens, or racing cars, were very popular in the 60s and 70s.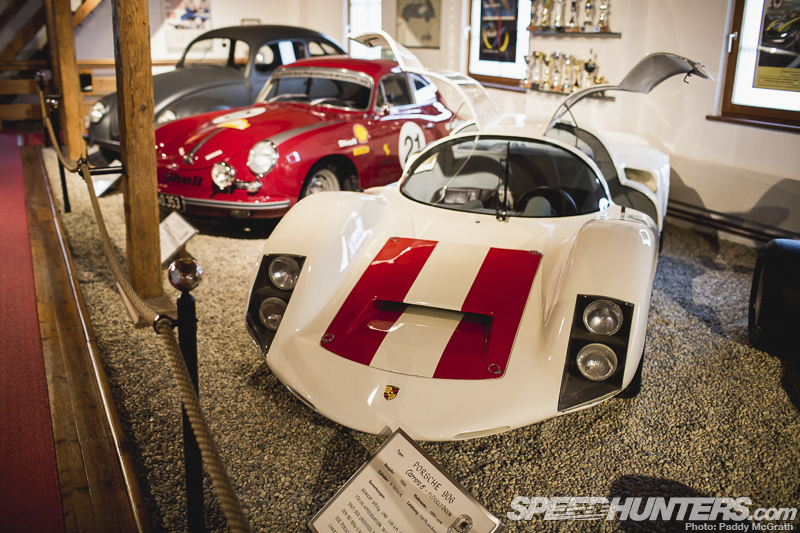 Next to the Super Vee sat this Carrera 6. In January 1966 just 50 of these cars were produced to meet homologation requirements for the FIA's Group 4 Sports Car category. Seeing this 906 was pretty cool.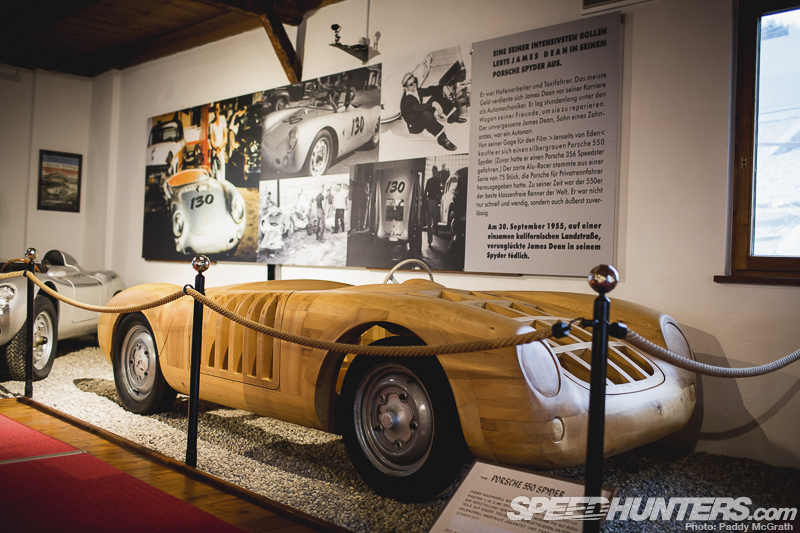 Inspired by the 356 and also created by Ferry Porsche, the 550 Spyder was introduced in 1953 at the Paris Motor Show. Here you can see the wooden buck that they used to form the aluminium panels over. As you can see, the car's design is super-low. Legend has it that former German Formula One racer Hans Herrmann drove the Porsche 550 under closed railroad crossing gates during the Mille Miglia of 1954!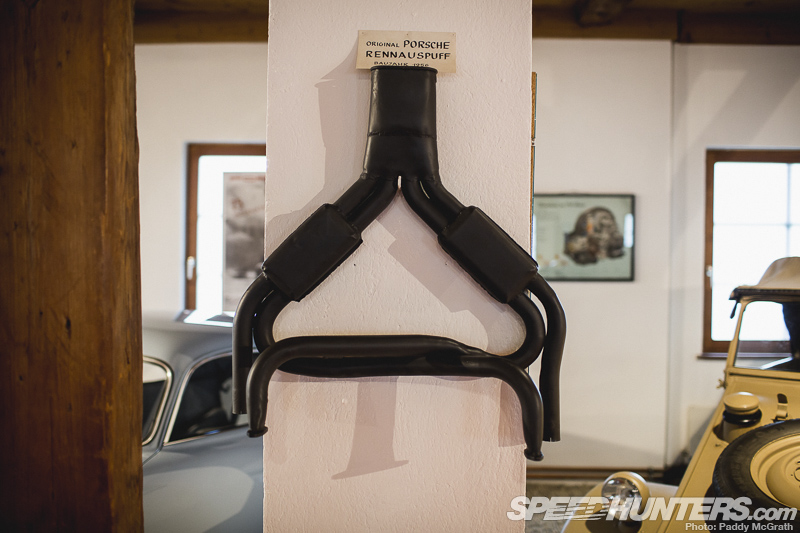 Old parts mix with new and you find your eyes wandering all over the shop. From a dare I say primitive-looking exhaust…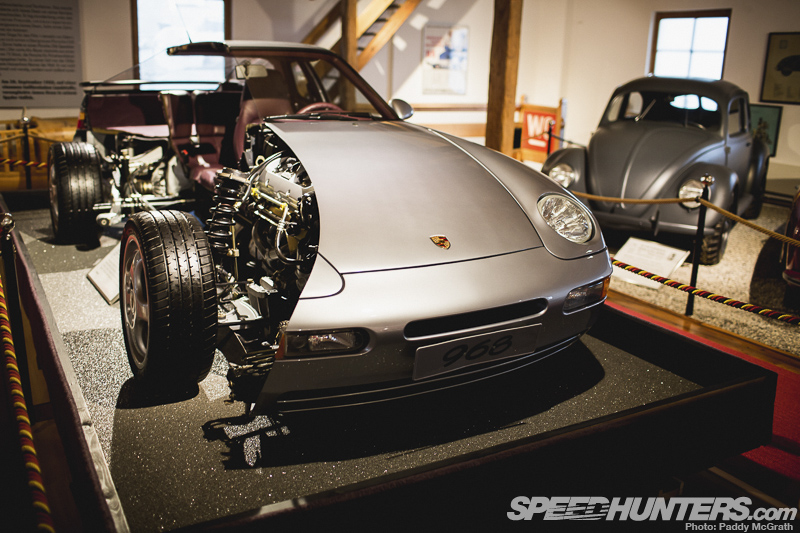 … to a cut-away 968 model it's truly remarkable how far the brand has come.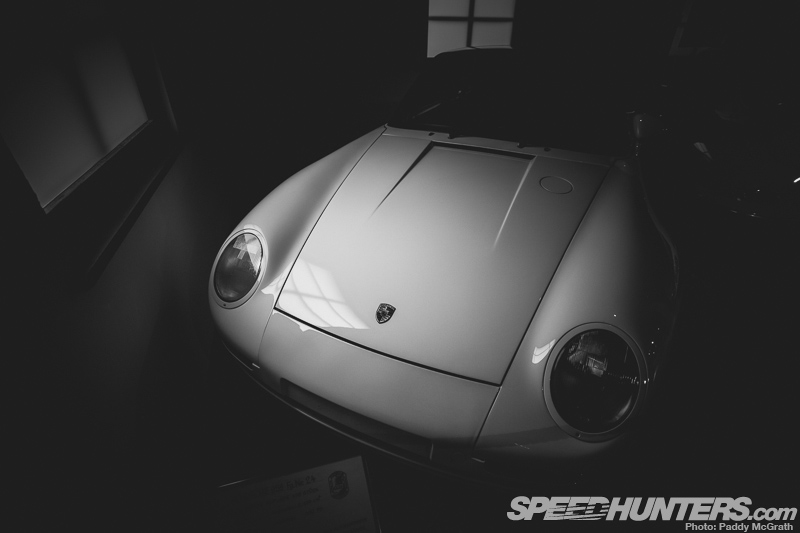 At this cool museum there really is something for everyone. I very much wish the whole Speedhunting team could have been there. Rod you would have been in heaven…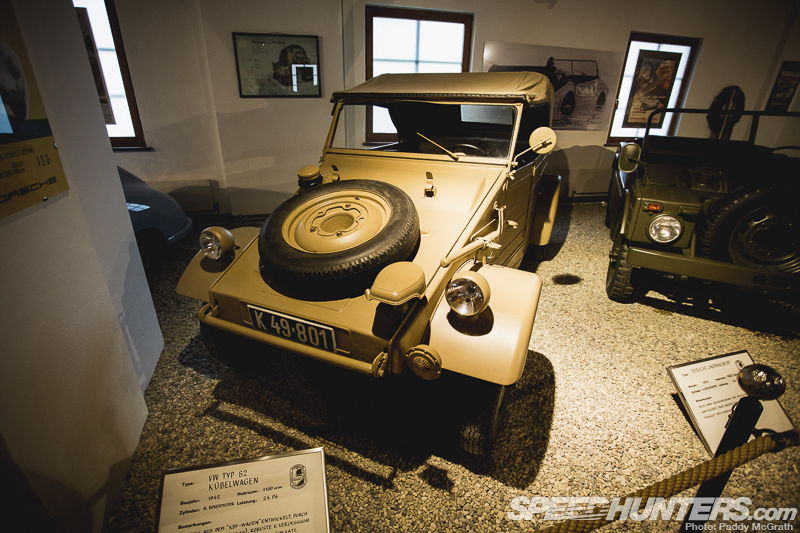 … you too, Bryn. You too.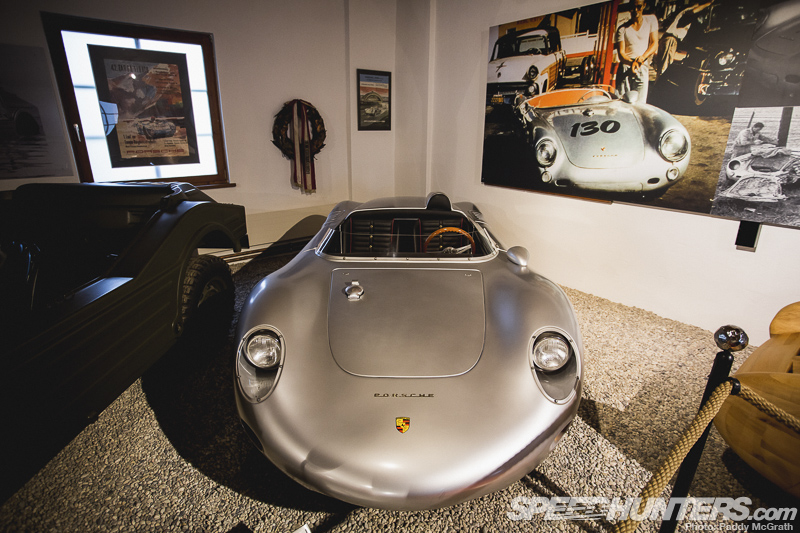 The background of this photo is more interesting to me than the foreground. James Dean's 'Little Bastard' adorns the wall. The 550 Spyder is, of course, the car that carried him to his death. Actor Alec Guinness famously warned Dean that the car appeared sinister, almost predicting his death. Less than a week later James Dean and his mechanic were on their way to race in Salina. Dean was the victim of a head-on collision and sadly passed away.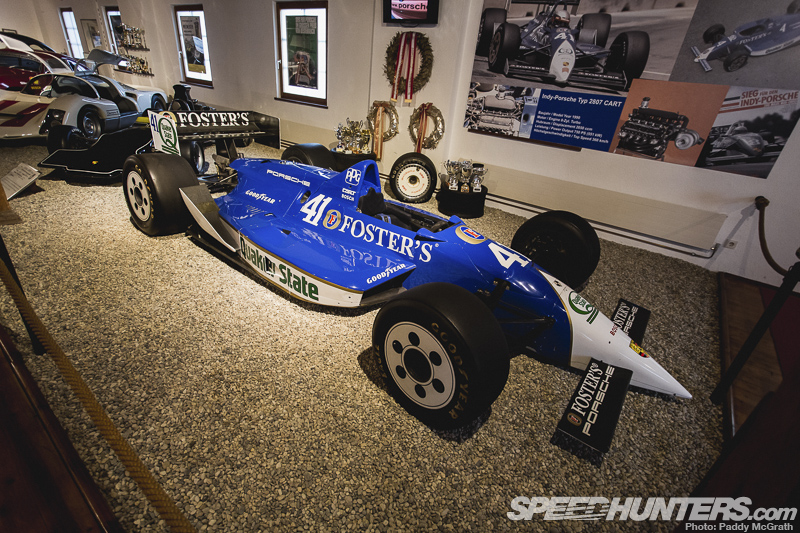 Porsche has long been a brand heavily associated with race cars…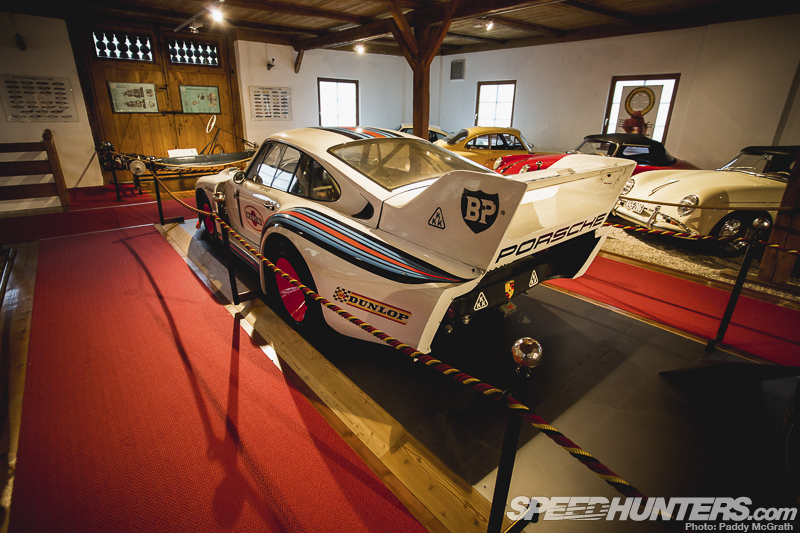 … and perhaps none more famous than this model – the 935. Introduced in 1976 the car was a factory racing version of the Porsche 911 Turbo prepared for FIA Group 5 rules. The car you see here has 1977 season bodywork and the 935 is arguably one of the most recognisable racing cars of all time.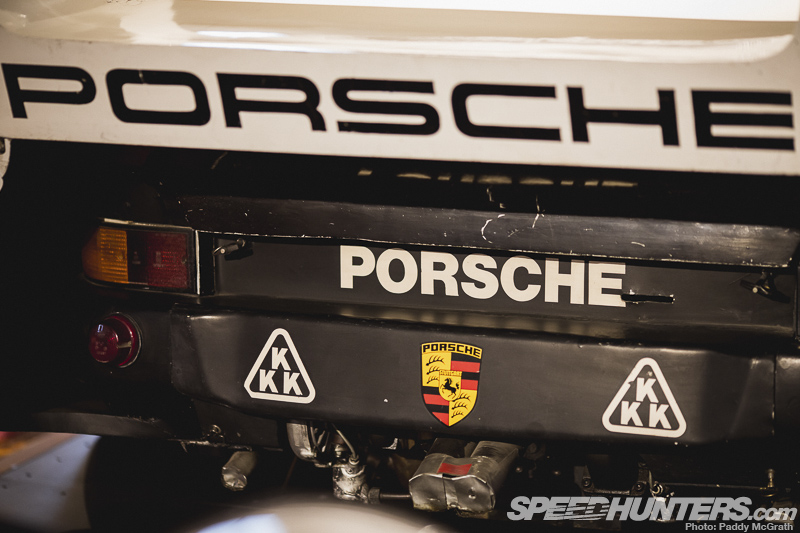 Weighing around 890kg the car was lightweight and very fast. It was a massive crowd pleaser. Why? Well, the twin-turbocharger and mechanical fuel injection set-up would often see these cars spit flames.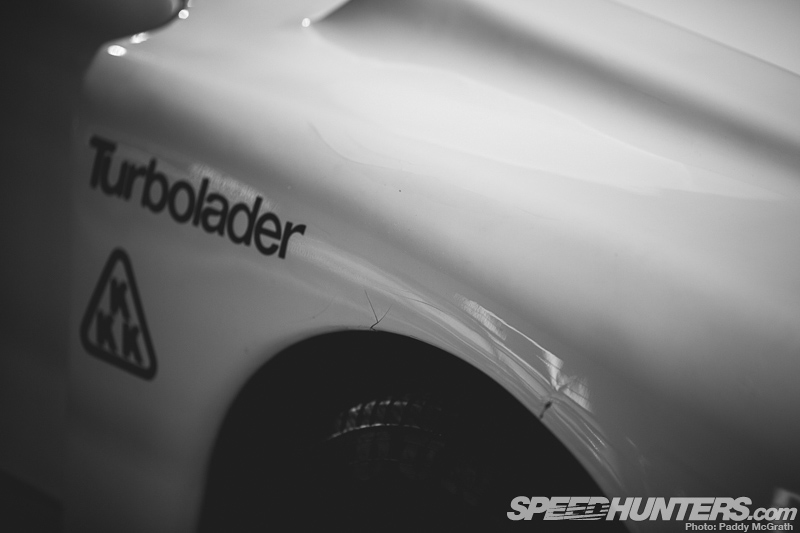 It's a thing of beauty.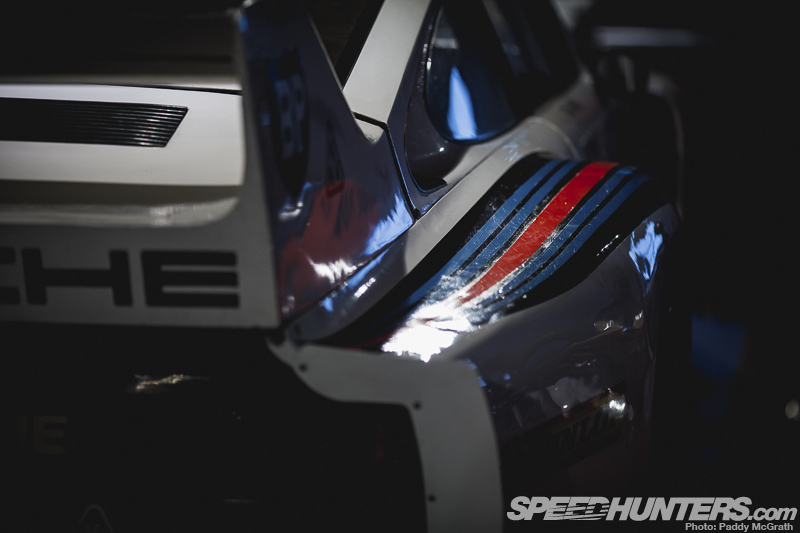 A real sight for sore eyes on a rainy day in Austria.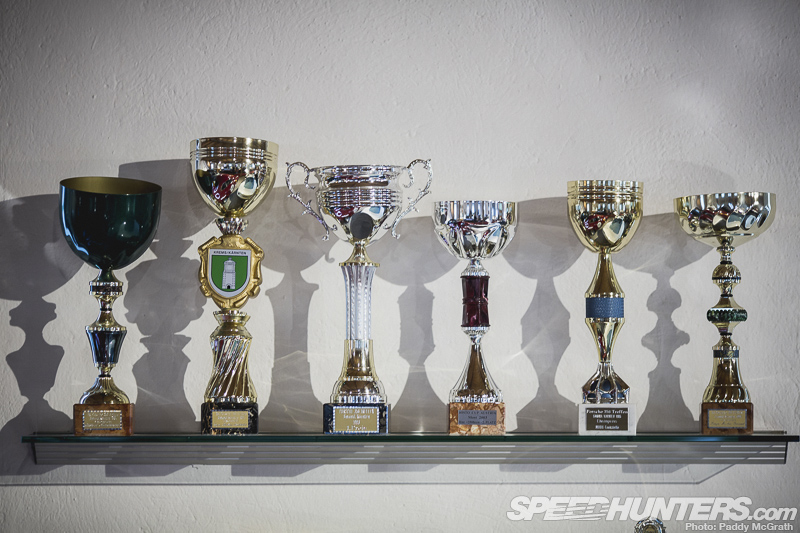 The success of the 935 in motorsport is legendary with hundreds of wins clocked up including that of the K3 car driven to victory by Klaus Ludwig in the 24 Hours of Le Mans in 1979.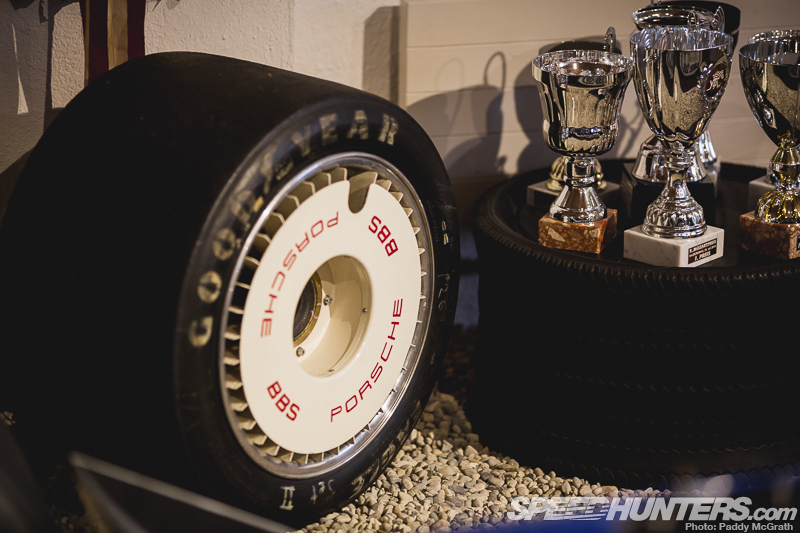 Porsche will always be synonymous with motorsport and that stunning BBS wheel complete with turbofan sitting next to a bunch of trophies is like a piece of art. I think this photograph says more than any words ever will.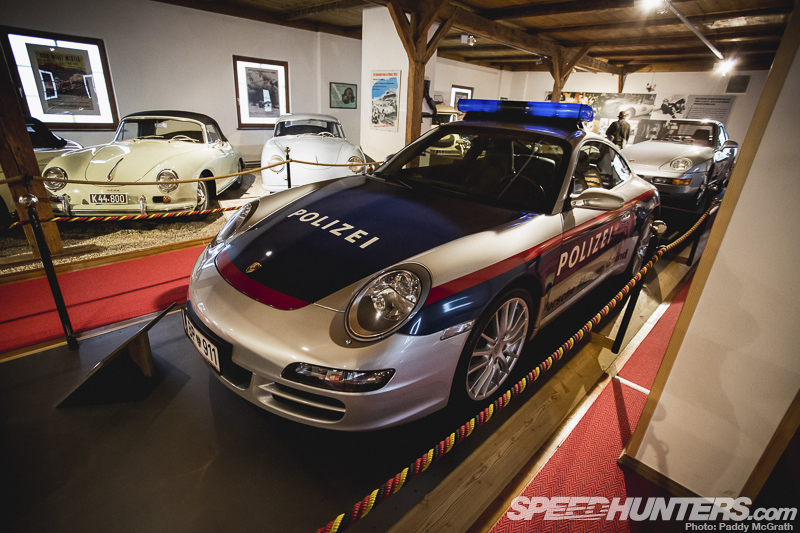 The Porsche name has had a long history with VW and on August 1st 2012 Volkswagen completed a deal that saw them gain full ownership of the company. The evolution and history of the Porsche brand is more than I could ever put into words for a post on Speedhunters. What I can tell you, though, is that this little museum is something you should definitely experience. If you live in Europe, then get in the car and take a drive to Gmünd – it's not that far! Make it an adventure – one that you're in control of and experience something that is sure to inspire and stimulate you mentally. It sure beats laser tag.
Words by Ben Chandler
Twitter: @Ben_SceneMedia
Instagram: @ben_scenemedia
Photos by Paddy McGrath
Twitter: @PaddyMcGrathSH
Instagram: speedhunters_paddy
paddy@speedhunters.com
Other museum posts on Speedhunters
More Porsche articles on Speedhunters