I've decided to kick off this first Spotlight from the idlers Games in Tsukuba with what was physically-speaking the largest car there, and probably also the biggest surprise. I mean, if you asked me to name 50 cars I thought were the best fit for an idlers Club event, I would never, ever, utter the words Aston Martin Vantage. Yet, here we are looking at a fully caged and ready-to-race 1970s example, built up by the people at Alpha Classics.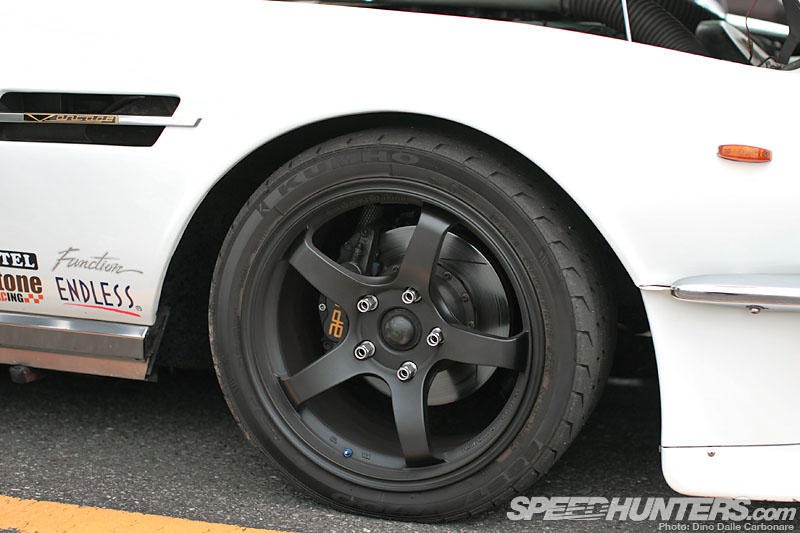 The Aston specialist has pretty much approached this build in the exact opposite way to how a true restoration would have been handled. That is, ditching all the GT-cruiser qualities Aston bestowed on the car, and turning it into a modern day grip racer. When was the last time you saw one of these cars rocking a set of Advan GTs and six-pot AP Racing brakes!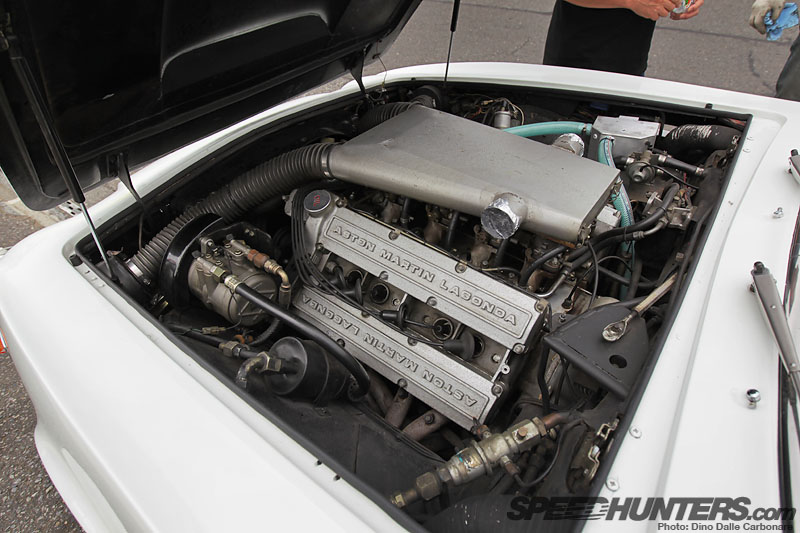 Under the hood the 5.3L Lagonda V8 has the job of propelling the big Aston through the twisty Tsukuba layout.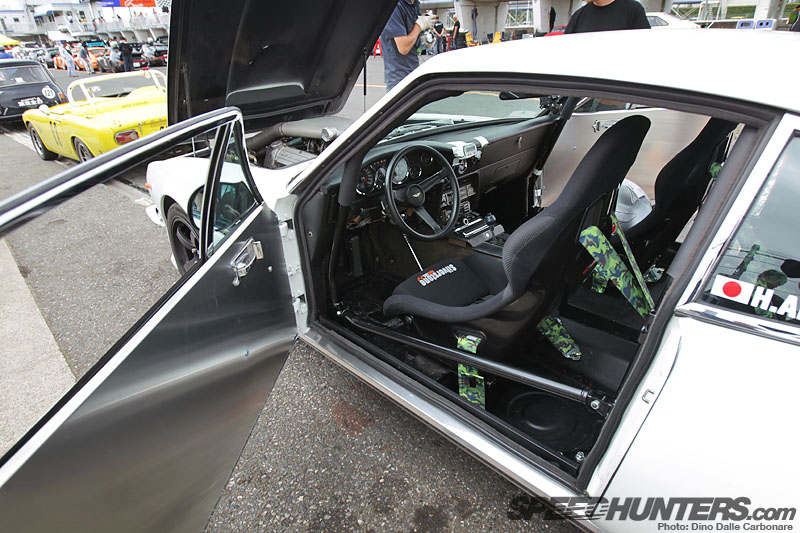 Most of the interior has been stripped; all of its plushness swapped for bare metal, aluminum door cards, a bolted-in roll cage and a pair of bucket seats. Strangely enough this car is an automatic, which is probably not the best choice of transmission to get the most out of the low-revving V8 up front. Still, when the overall package is so damn unique, do we really care?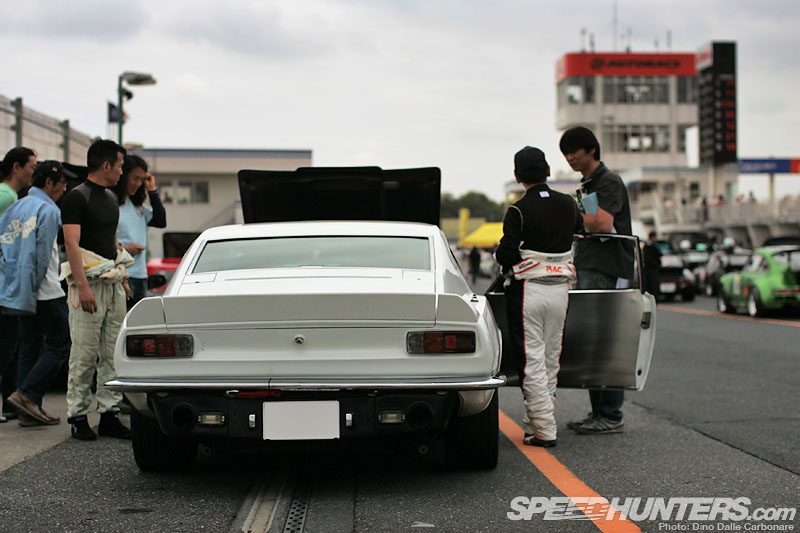 A pretty far-out project to say the least, and one that dwarfs the next car I chose…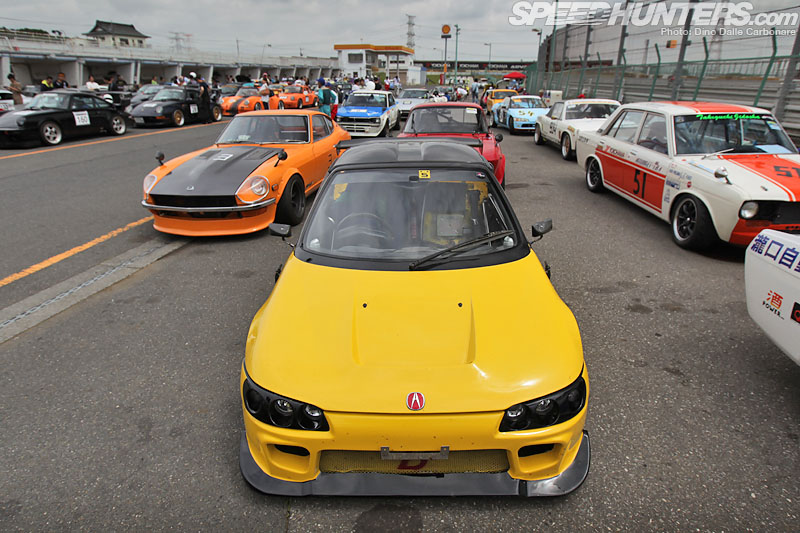 … this pocket-sized Honda Beat. This little Acura-badged Kei car comes from a golden era in Japanese car manufacturing when most carmakers had one or more of these sports-oriented micro machines in their line-ups. It's pretty crazy to think that this car is already 22 years old!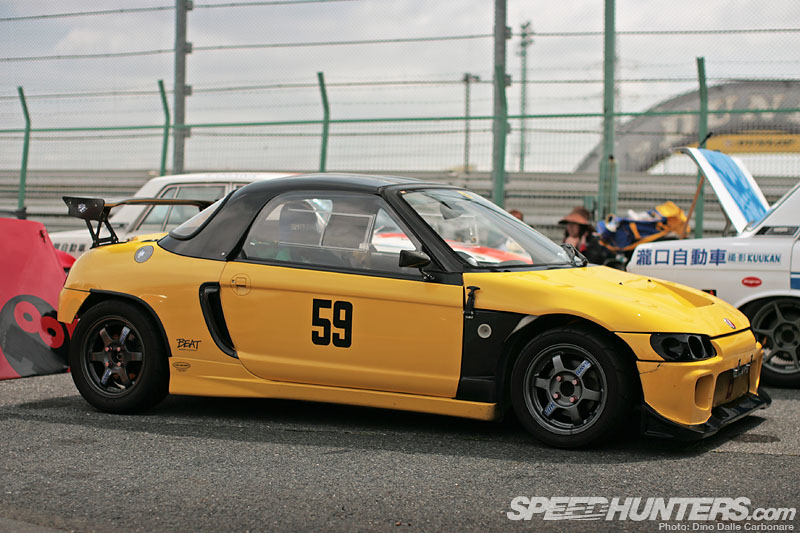 Preparations to make it a competitive entry in its 'GT-K' class have included full race suspension that has dropped the Beat right to the ground…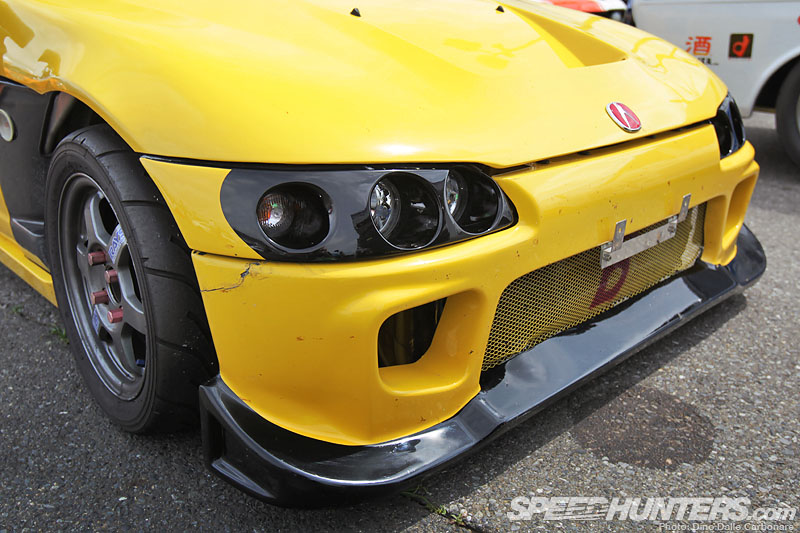 … a more aggressive front bumper and headlight conversion…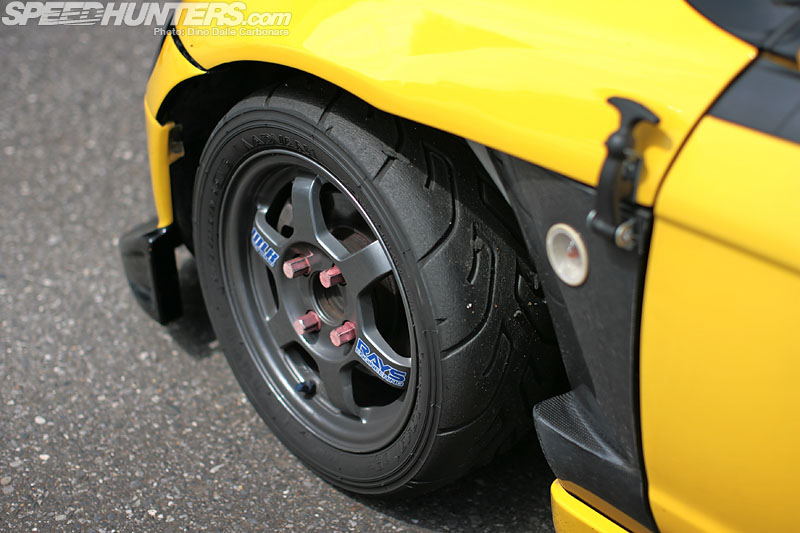 … and carbon fiber recessed fenders. The 14-inch RAYS Volk Racing TE37s not only look great but thanks to those sticky Advan A048 provide all the grip the little Honda would ever need.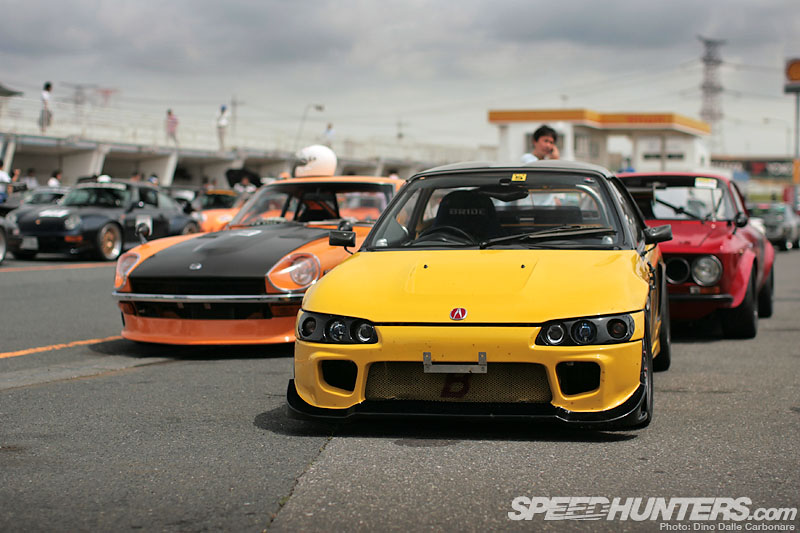 Isn't it a pity that Honda has never tried to make a modern-day take on the Beat?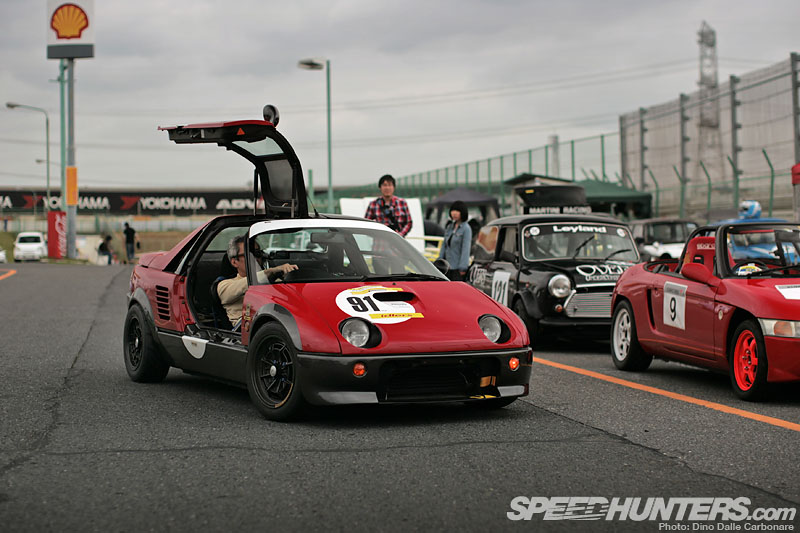 And from the exact period as the Beat comes the Autozam AZ-1, the wildest of all Kei sport cars.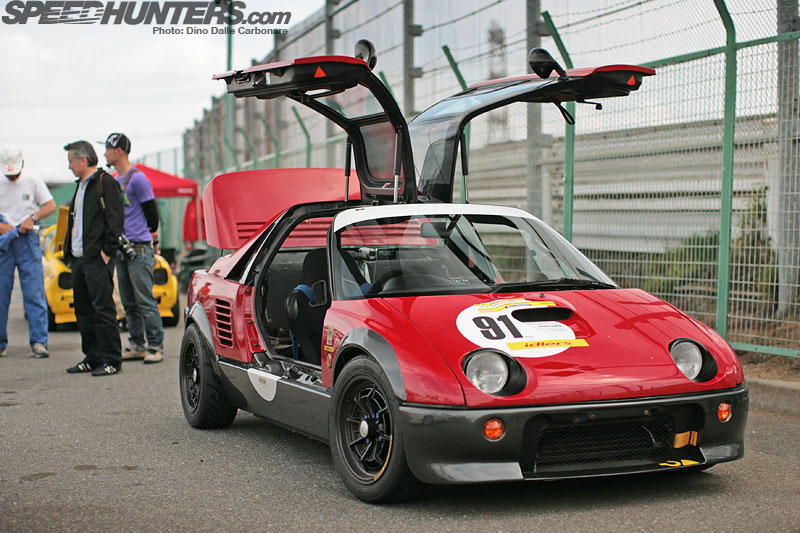 Performance upgrades that make this Autozam more capable on the track include adjustable dampers with a lowered ride height…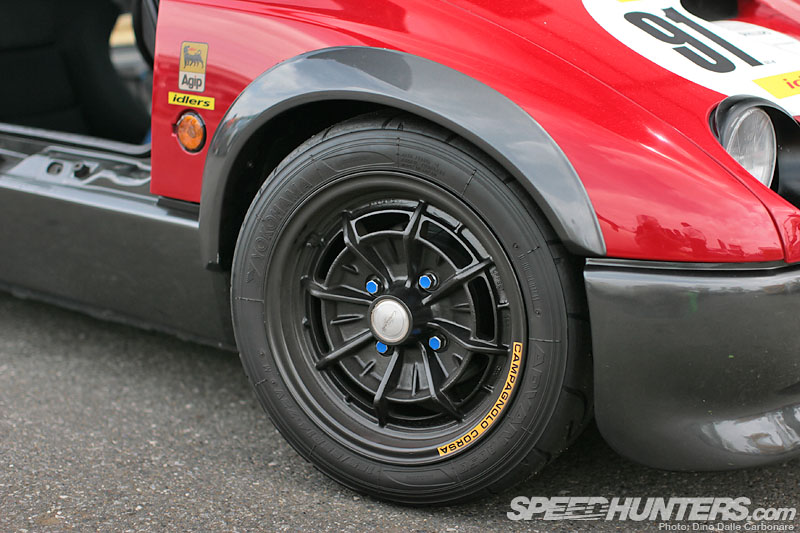 … 14-inch Campagnolo Corsa wheels resprayed glossy black and shod with 165/55R14 Advan A050 semis. Fender flares have also been added to contain the track increase the wheels have provided.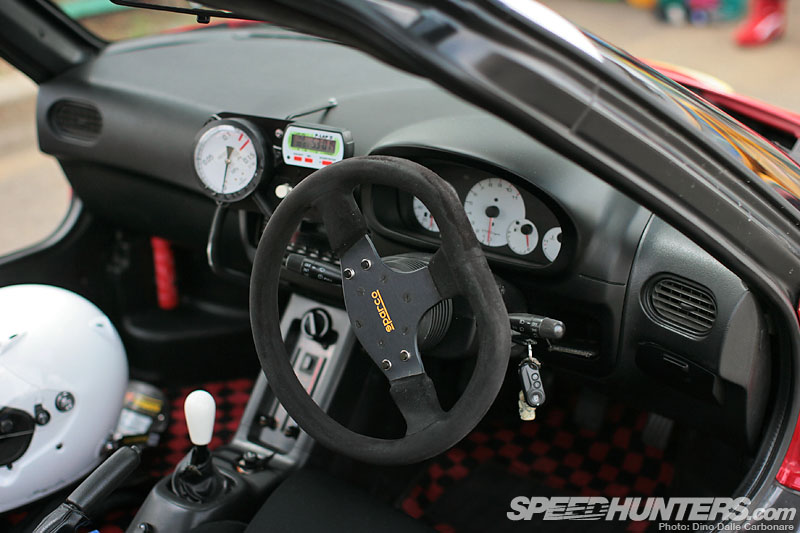 The flat-bottom Sparco steering wheel is a great addition, but it's the massive boost gauge in the background that really stands out in the cabin.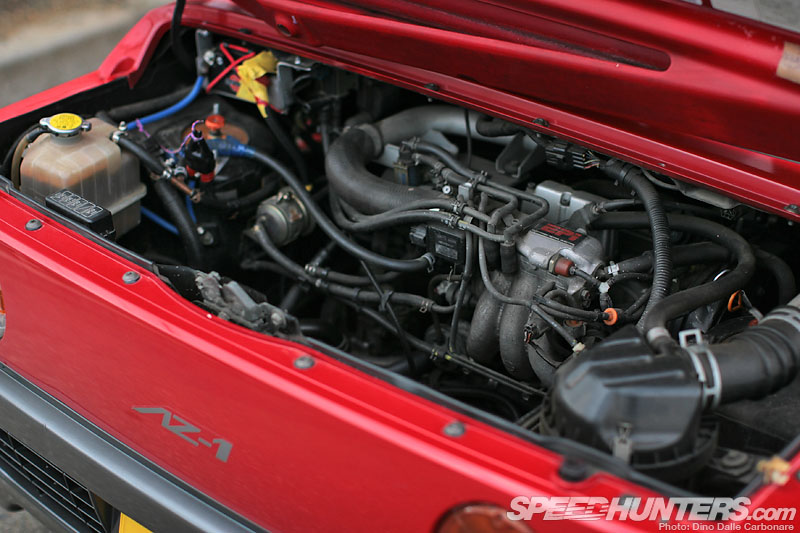 Even though the AZ-1 was marketed and sold by Mazda, it was actually designed and built by Suzuki, which is why you'll find the same F6A 660 cc three-cylinder turbo motor that powered many of its Kei models including the Alto and Cara. The motor in this particular car however, was definitely not developing the stock 64hp!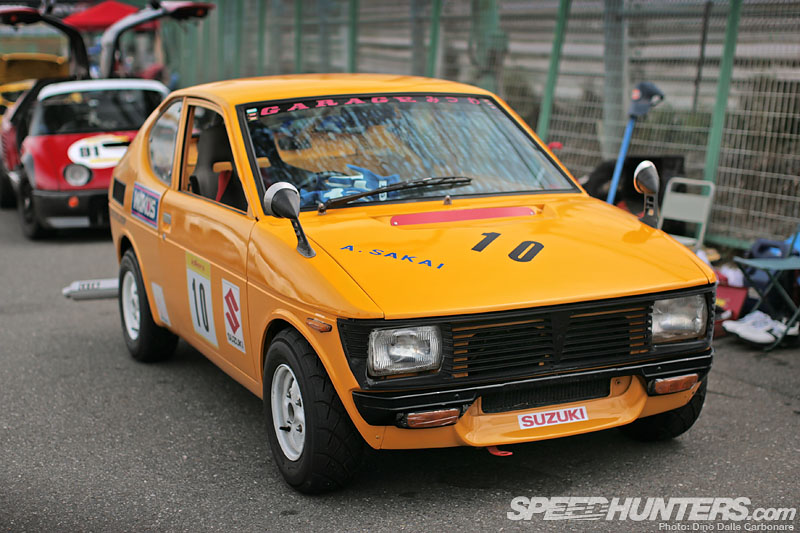 Can we get smaller than the two '90s-era Kei cars above? Of course we can! This is a 1974 Suzuki Fronte Coupe and just like all entries was ripping up the Tsukuba tarmac throughout the day. Well as much as its 29hp, 450cc two-stroke motor allowed it to anyway.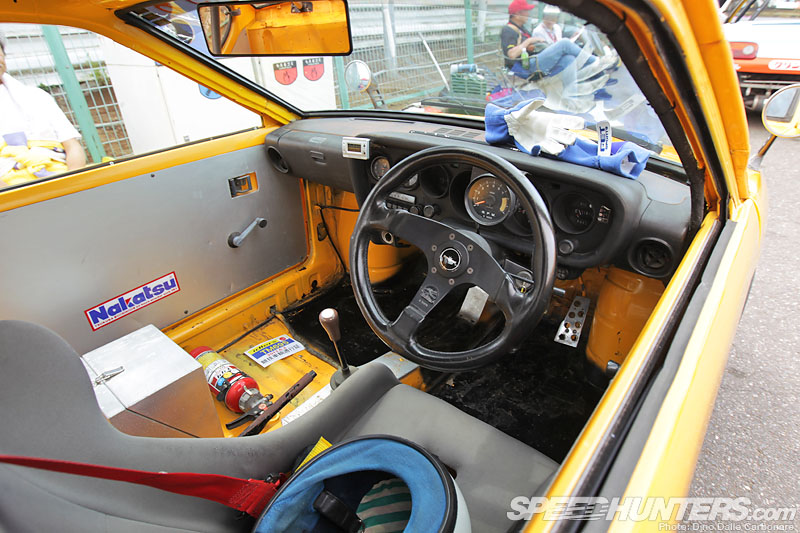 Instead of engines mods, the key to this build has been weight savings, which has included getting rid of most of the interior…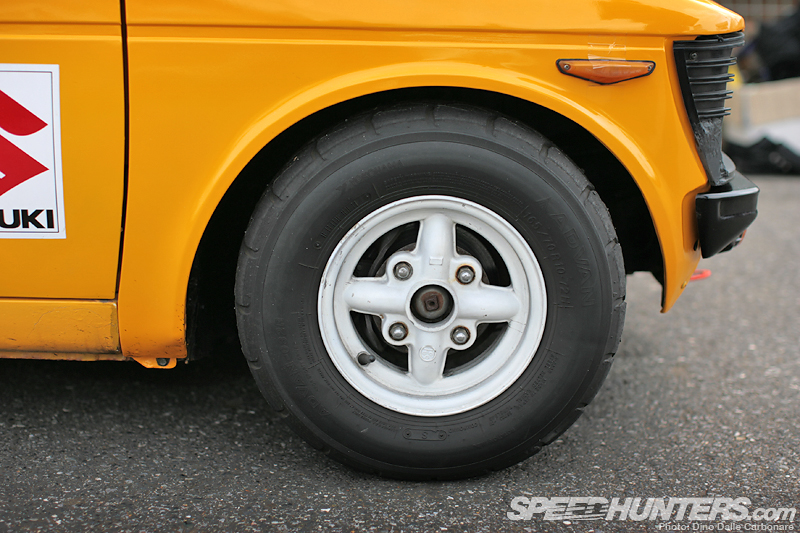 … and of course working on the suspension and mechanical grip side of things. Like the Kei cars above semi-slick rubber is way to go and the Advan 032Rs are fitted in 165/70 size on the 10-inch Watanabe 4-spokes.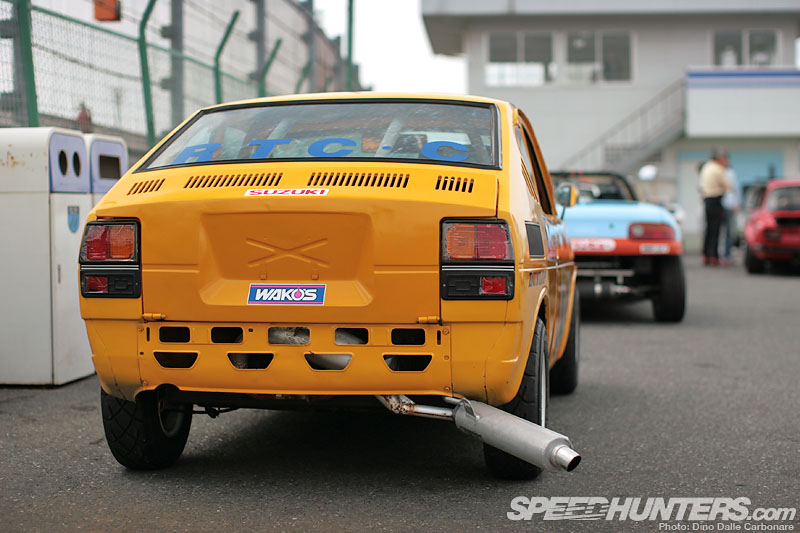 I thought the little bike muffler added on at the back was quite cool…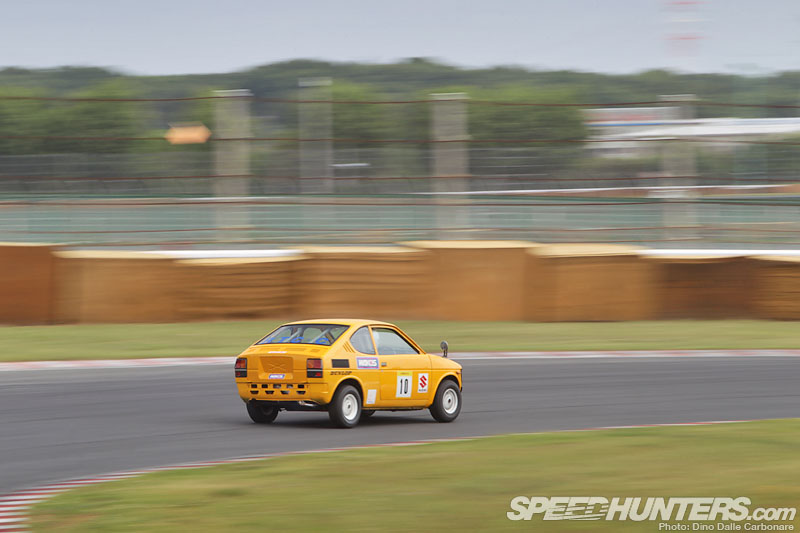 … but it seemed to have disappeared later on in the day!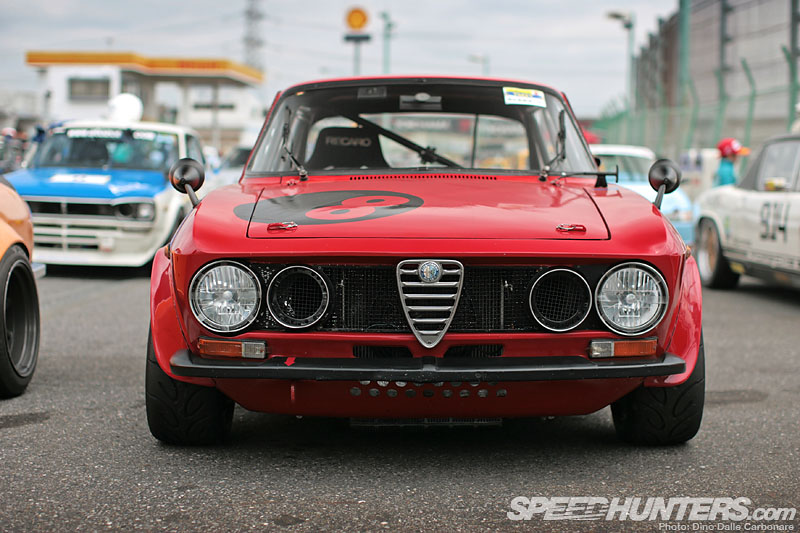 I've been really cultivating an appreciation for older Alfa Romeos lately and this 1970 GTV was one example that stood out the whole day. It was turned into a hardcore racer, sporting FRP body panels, overfenders and the removal of the inner headlights to help provide more air flow towards the engine.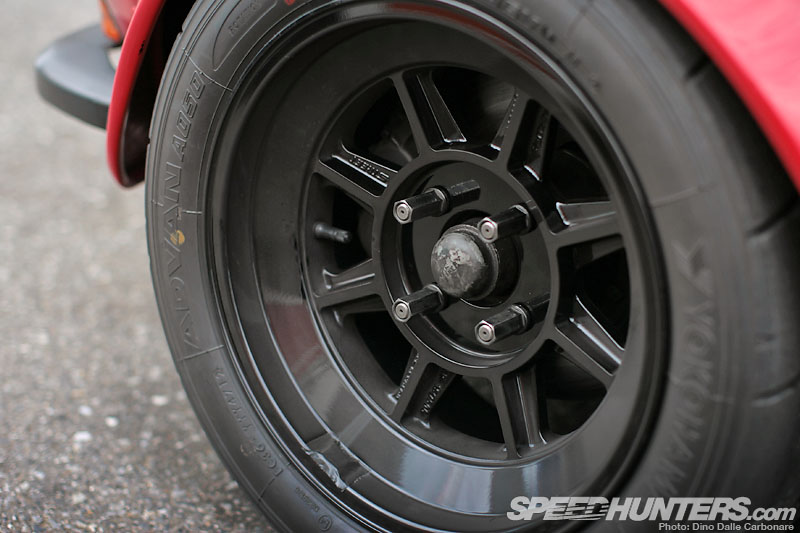 Black Hayashi Streets are a superb choice I have to say. Of course, they were wrapped up in semi-slicks too.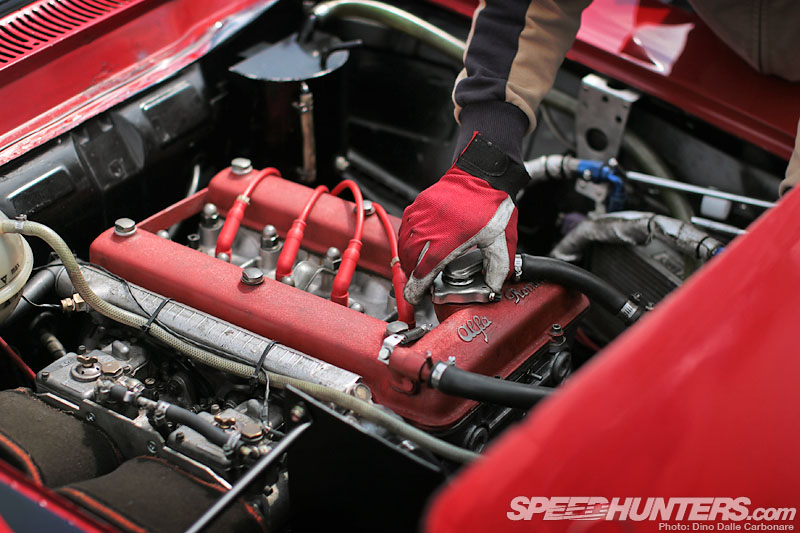 Work on the motor included an increase in capacity up to 1962cc, as well as bigger carbs.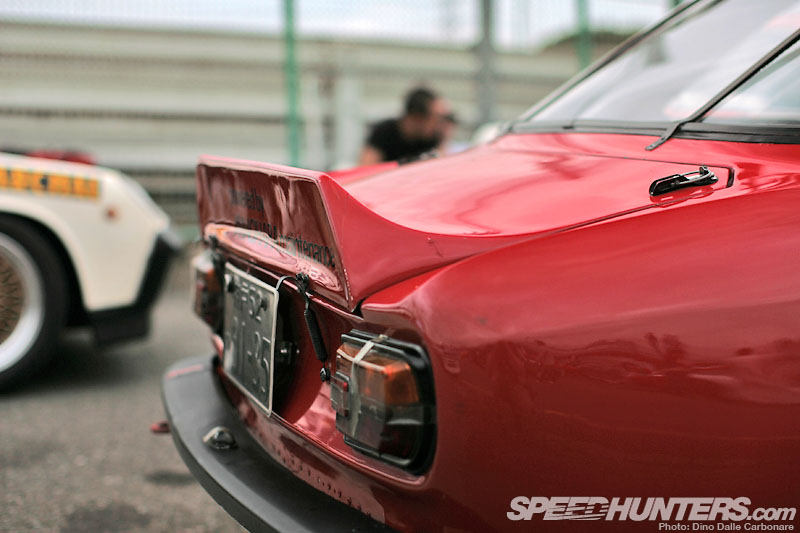 Check out the ducktail integrated into the FRP trunk lid.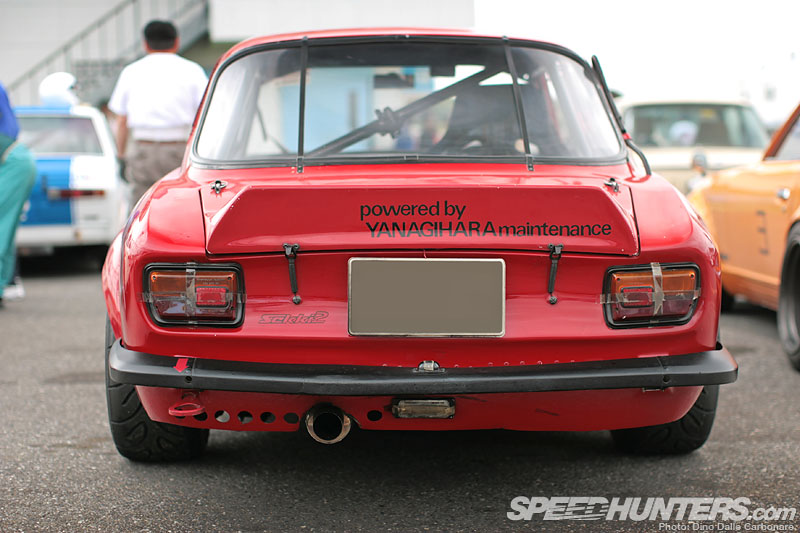 All-in-all a great build by Yanagihara Maintenance and one of the hottest classic Alfas I've come across at Tsukuba. There are even more interesting grassroots cars coming up in the second Spotlight-O-Rama, so check back soon!
Dino Dalle Carbonare
Instagram: speedhunters_dino
Tags: Advan Wheels, Alfa Romeo, Aston Martin, Autozam, AZ-1, Beat, Dino Dalle Carbonare, Front Coupe, Giulia, Hayashi Racing, honda, Idlers, Idlers Games, idlers Games 2013, japan, mazda, Rays, Spotlight-o-rama, Suzuki, TE37, Tsukuba Circuit, vantage, Watanabe, Yanagihara Maintenance
---
Hi Dino, I know this is an old post, but dod you have any in the slightest idea what the body kit on that AZ-1 was? I am still fascinated by in and for months couldn't find any anything about it. Please reply!! 
Thank you, TidalMAz :)