Following on from Paddy's post, The Road to Wörthersee, I bring you The Wörthersee Shell Eni Station (and some other stuff, too).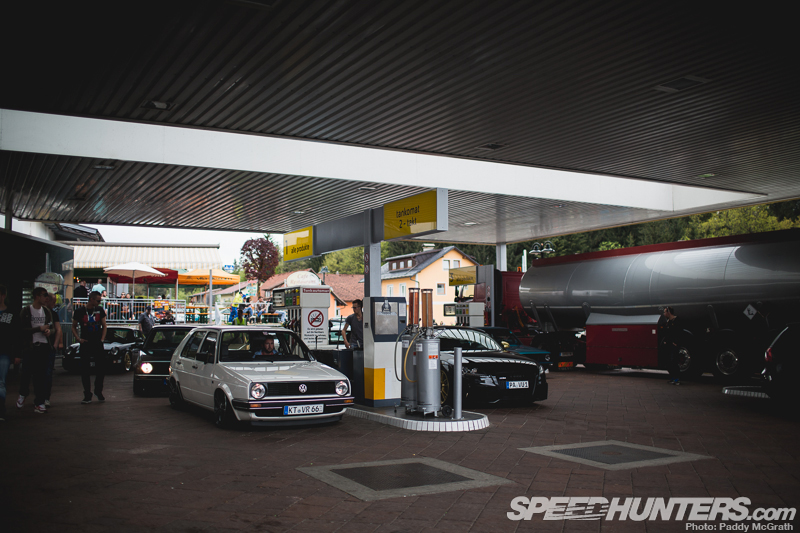 On the face of it, things would seem like we, and many other people as well, sacrifice copious amounts of sleep and drive nearly 1,000 miles to go and hang out at a petrol station. Around one week before the actual Wörthersee event itself. And I suppose this is kinda true.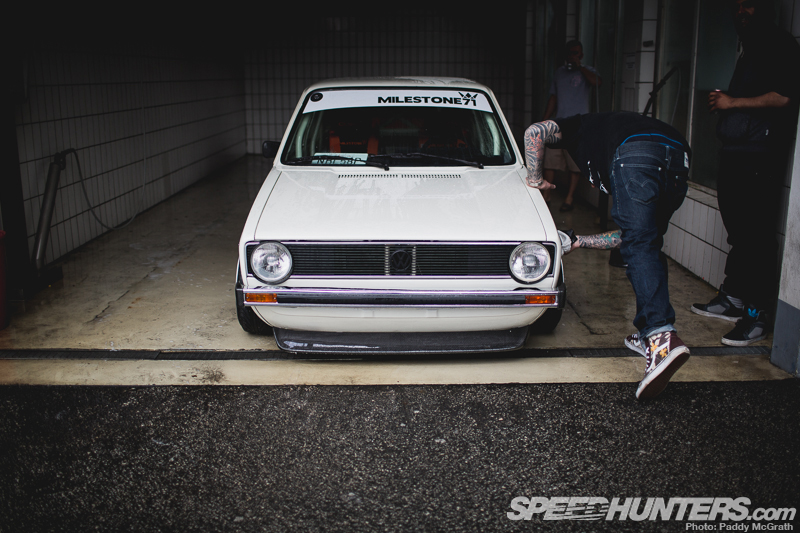 For the most part, anyway. After a 1,000 mile road trip you'd think that the first thing to do would be to check in to the hotel and catch some sleep.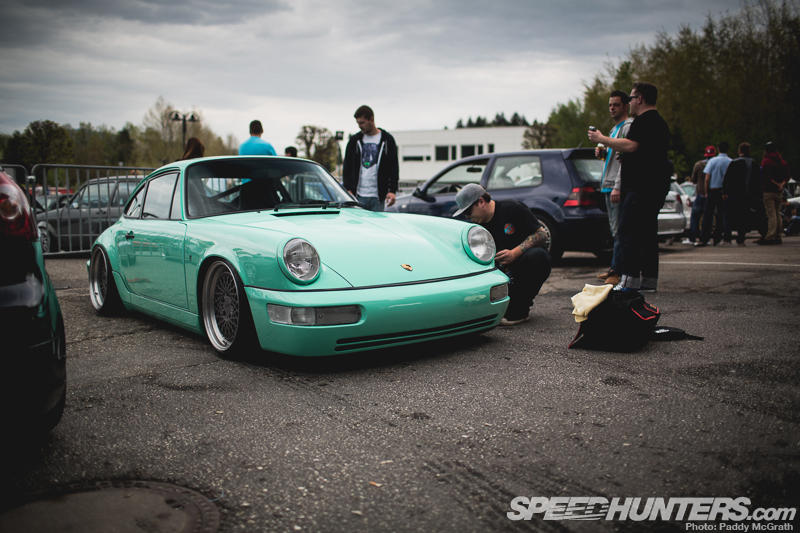 But actually, everyone wants to simply dump their stuff in the hotel room and head straight to the Shell Eni garage.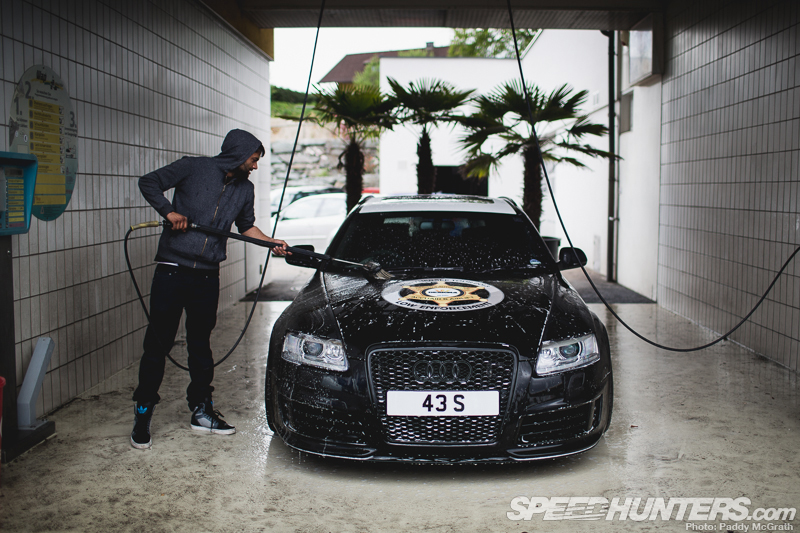 Empty cans of Red Bull and multiple take-out coffee cups are disposed of and the cars are detailed. For years now, the Shell garage just outside the town of Velden in Austria, has been a local hangout where people celebrate the car culture which surrounds the annual Wörthersee show. Cars arrive before the show itself and have chilled out meets in the hills, near the alpine lake of Wörthersee and in random car parks. We even went to a little meet in someone's garden earlier on today.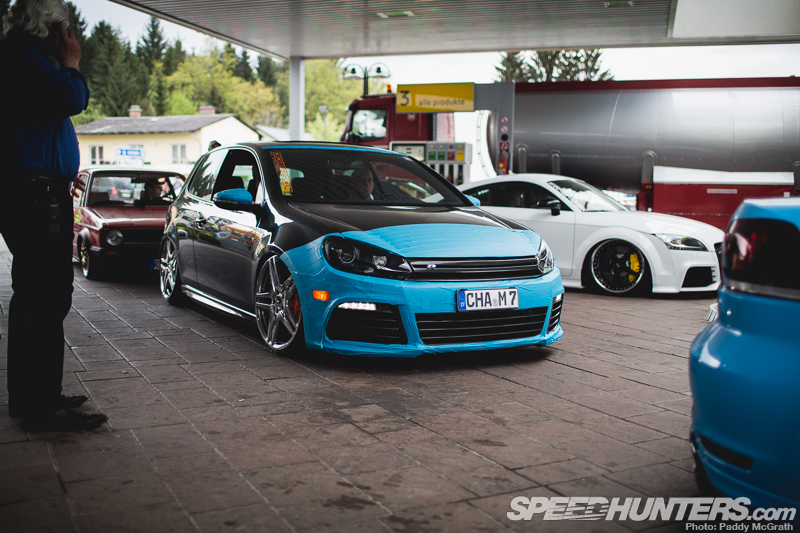 Anyway, back to the fuel station…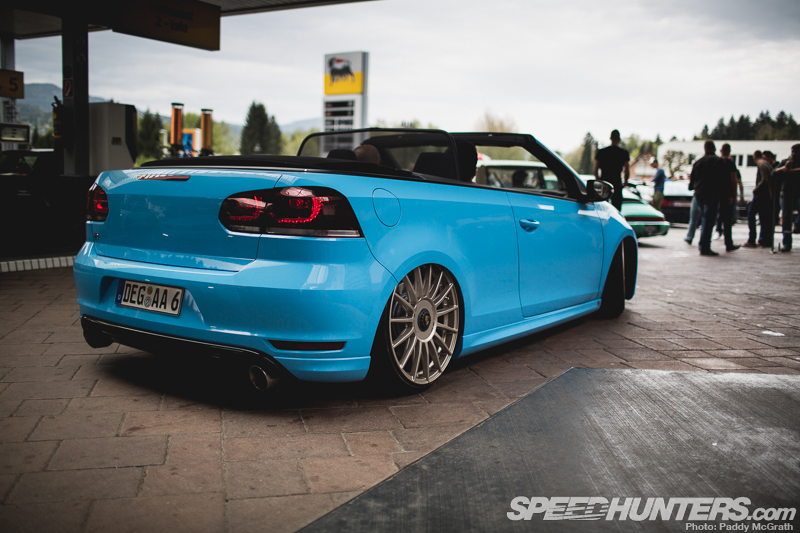 … and here's the thing. This year, there's been a change. The name of the fuel station is no longer. The Shell garage that was so famous now sports the Eni branding that you might spot in some photos. It is still, of course, known as the Shell garage.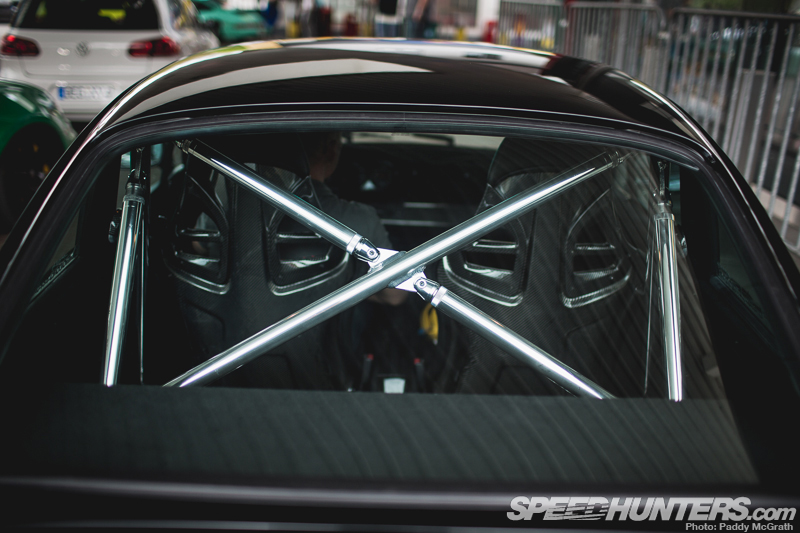 And the cars which gather at the Shell garage are also still awesome.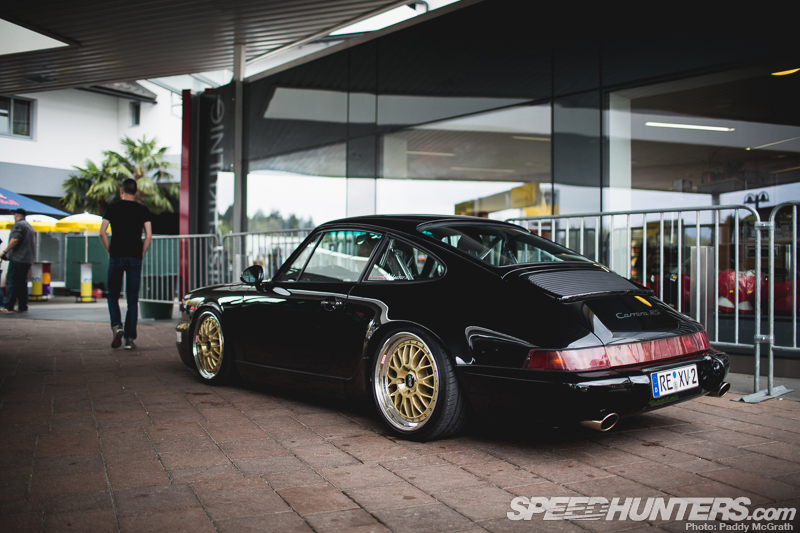 This stunning 964 featured what look like 997 GT3 RS seats and it sounded incredible. I wanted to get some notes, but the owner quickly drove off as I approached. Hopefully we'll catch up with this car a little later this week.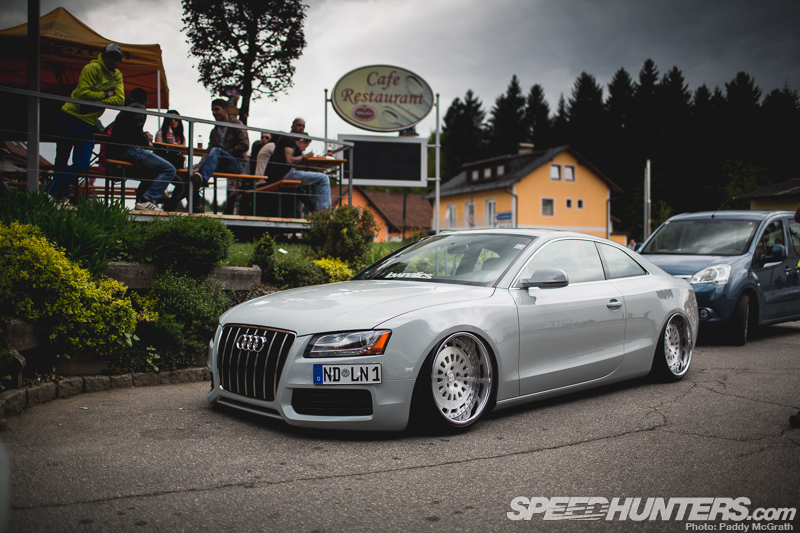 There's an eclectic automotive mix.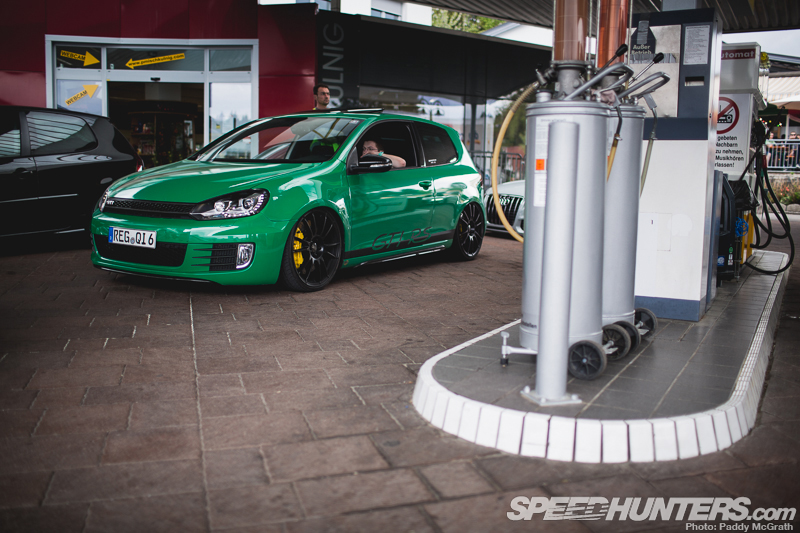 There really is something for all tastes. From super-low cars running flared arch kits and KW Ultra-Low coilover systems…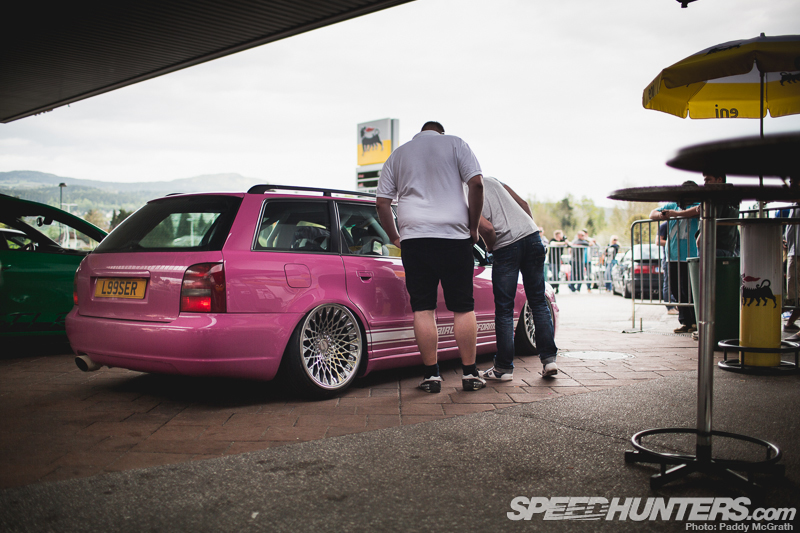 … to insanely in-your-face Air Lift Performance riding vehicles that have been built to cause a stir.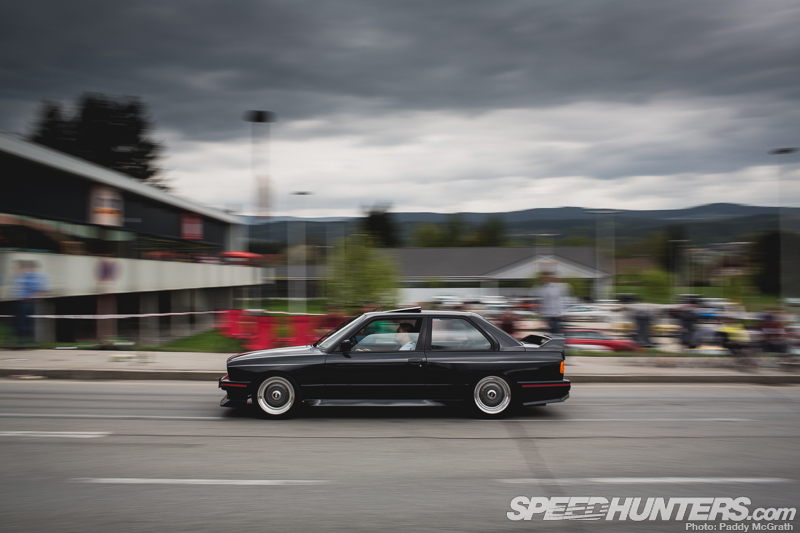 And if neither of those are your bag, then this classic and timeless E30 M3 on BBS RS rolling stock is sure to be appreciated universally.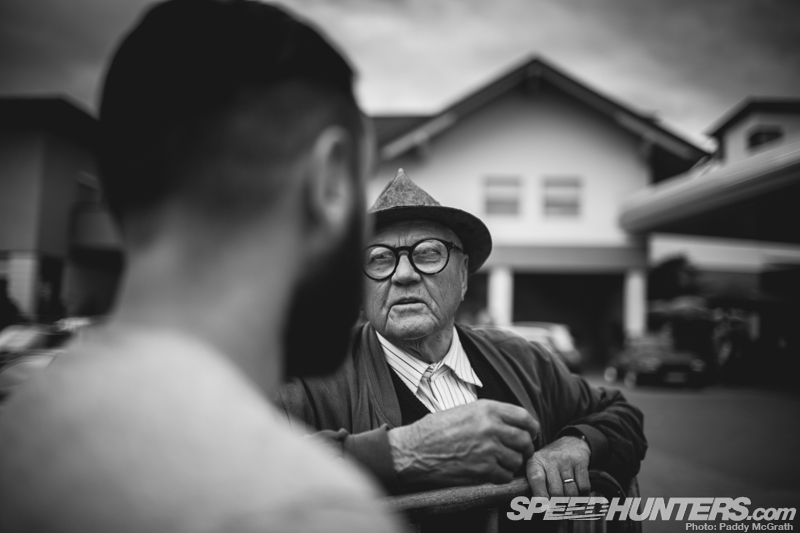 I made some new friends. In particular, this guy was very cool. He was hanging out at the Shell garage just watching all the people spin their wheels, spool up their turbos and generally thrash their cars up the road. He thought we were crazy for driving all the way from London. And after around 32 hours with no sleep, I was inclined to agree with him. Hands were shook and we moved on to check out the cool metal on display at this very unique fuel stop.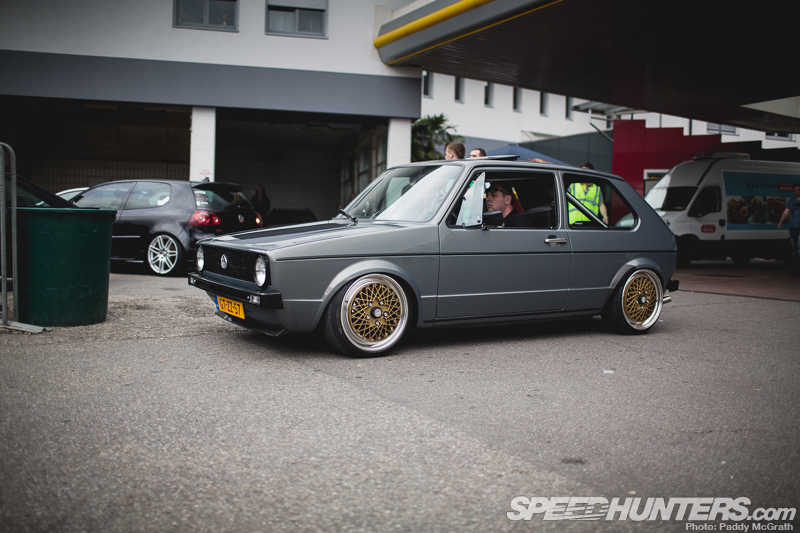 'Big Ron' made the trip from the Netherlands in his VR6-powered Mk1 on independent throttle bodies.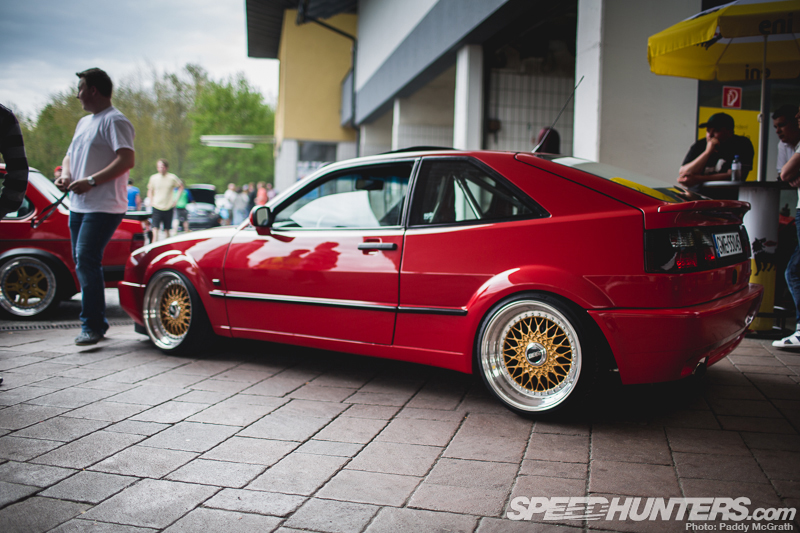 This Corrado was looking very fresh. A classic Volkswagen combo of BBS married up with a heavy chassis drop. Red seems to be a vibe that everyone is liking at the moment and this also runs true in the Volkswagen Audi scene. This red body and gold wheel centre combo was a sure-fire winner.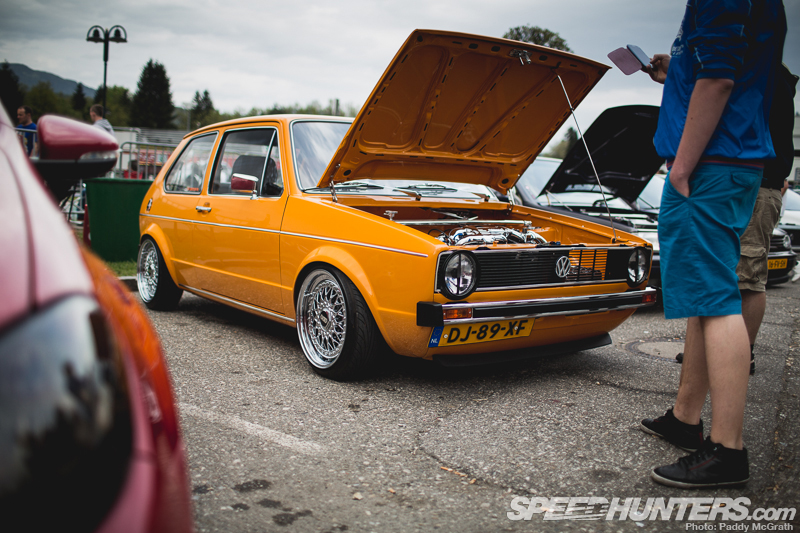 Now I know some of you don't really 'get' the Volkswagen scene. It's an interesting place to be. The cars are often built to a very high standard. Paint finish is extremely important and a lot of the cars sport hot rod influences with smoothed out engine bays and wire tucks via the chassis legs for wiring looms. Attention to detail is vital. There's a good mix of power and style, too.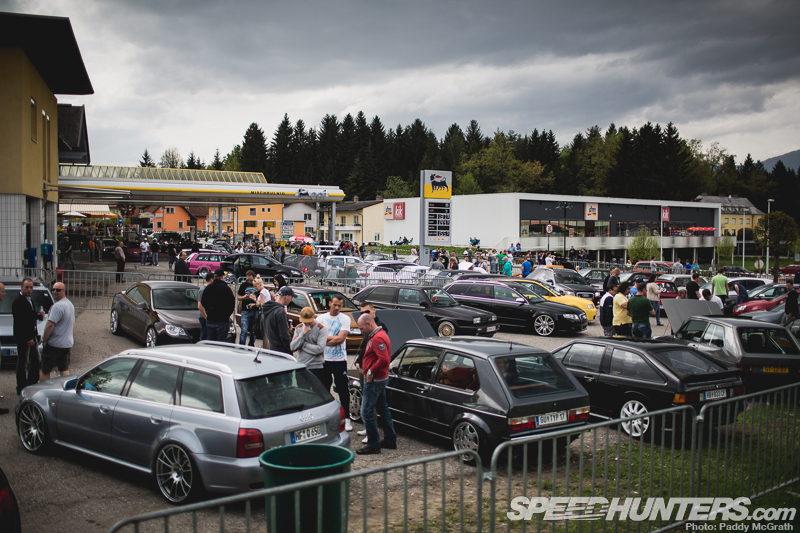 The road which runs up past the Shell garage is a proving ground for 700hp+ Audi RS4s, mad Golfs running huge power through their front wheels courtesy of tuned VR6 turbo lumps, and everything in between.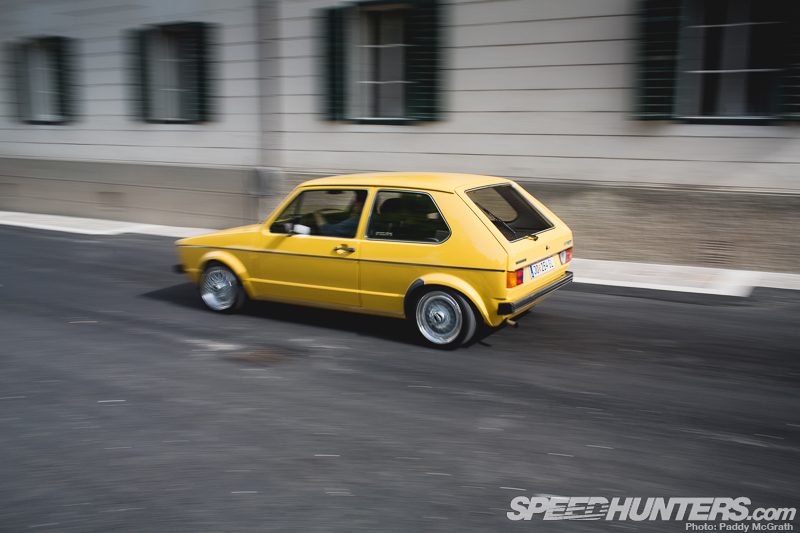 Before long it's time to head back towards our hotel in Velden to grab a drink, some much-needed food and watch the world go by.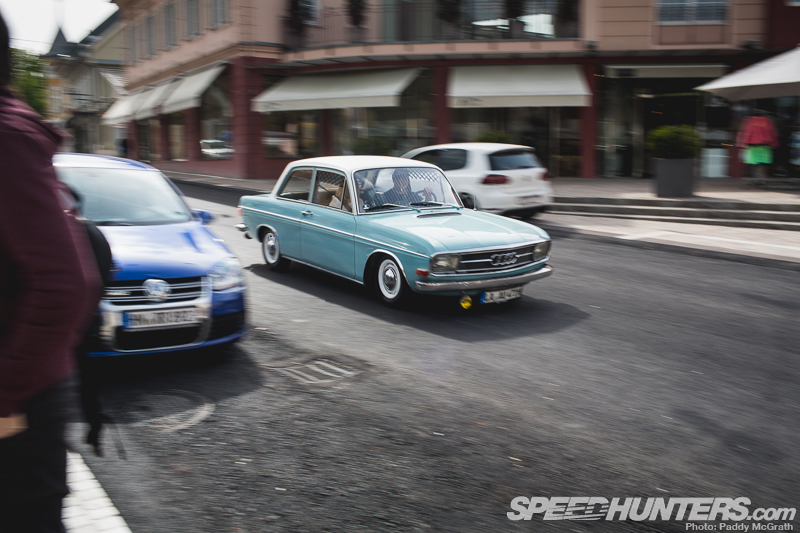 And what a pretty cool world it is. Whether you like retro rides…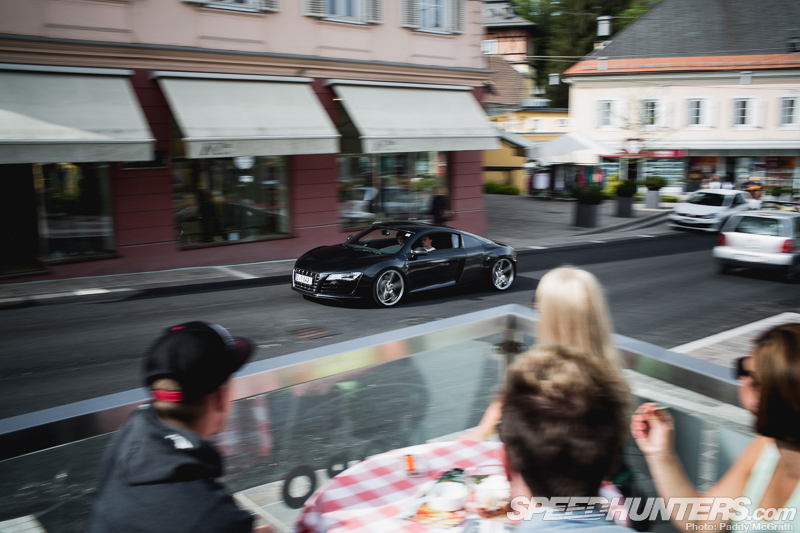 … or something a bit more modern. Wörthersee has something to offer everyone that appreciates metal of the Volkswagen Audi Group variety.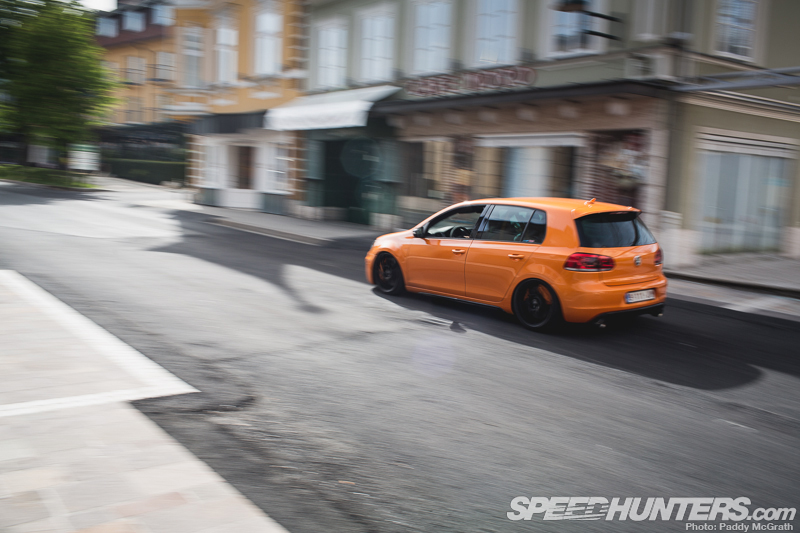 Cars are constantly rolling on by us and the noise is nothing other than cool. You can chill in a cafe or a bar and enjoy a beer all to a soundtrack of flat-six motors, blown V6 lumps and lairy sounding V8s.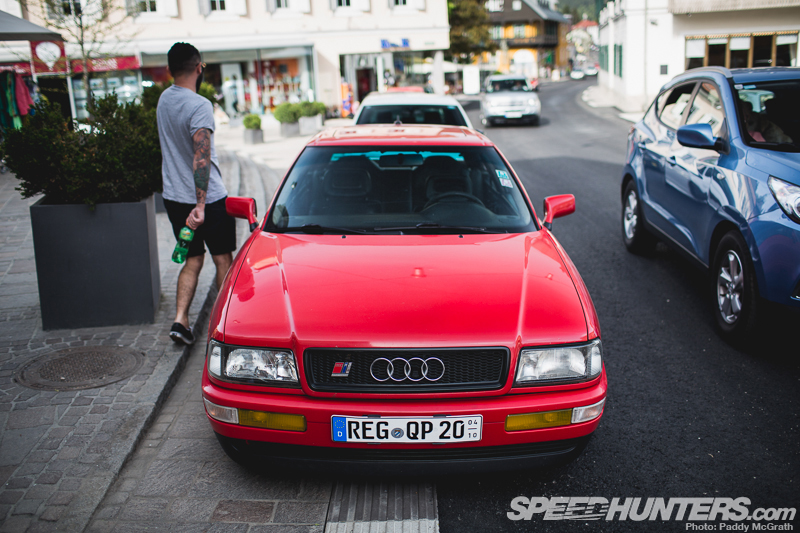 I shuffled past this awesome Audi S2 and Paddy got pretty excited. Cars like this litter the streets. And as we approach the start of the show, the cars which are appearing are becoming wilder and wilder.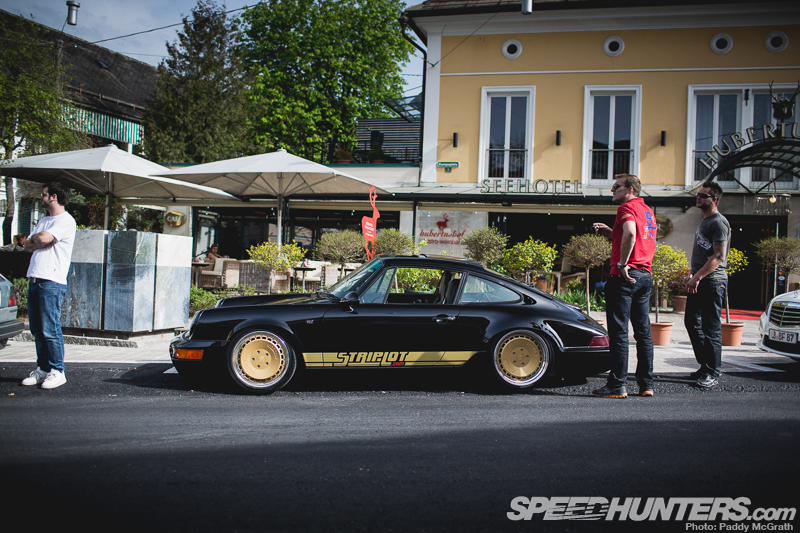 Cars like this Striplot 964 running magnesium Ronal Racing splits…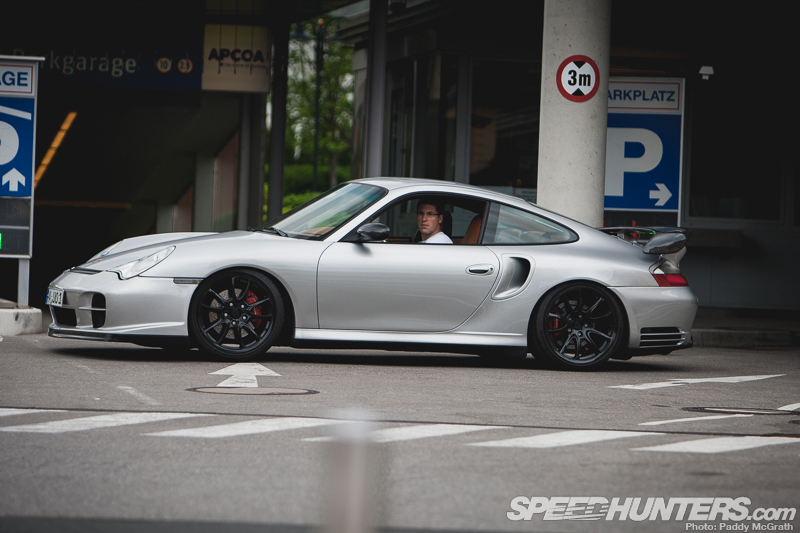 … and this sweet 996 GT2.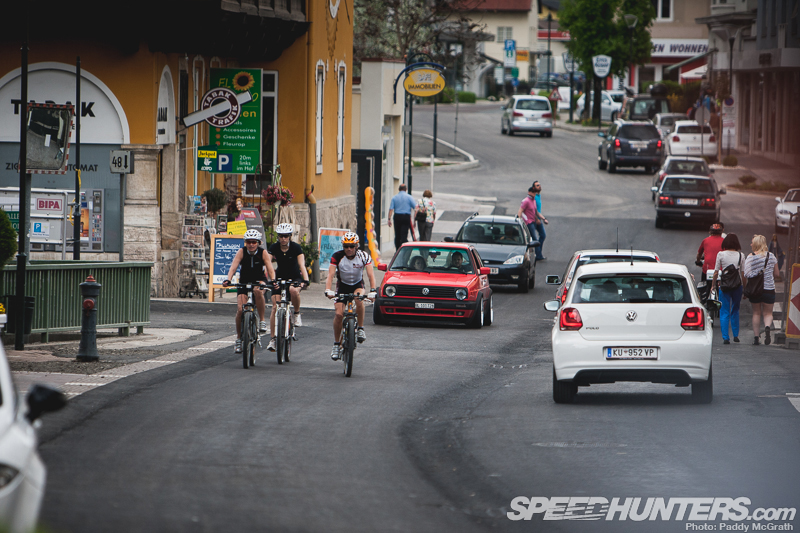 In fact, in amongst the cyclists of this tourist town, Wörthersee quickly turns into a sort of Mecca for Porsche lovers, too.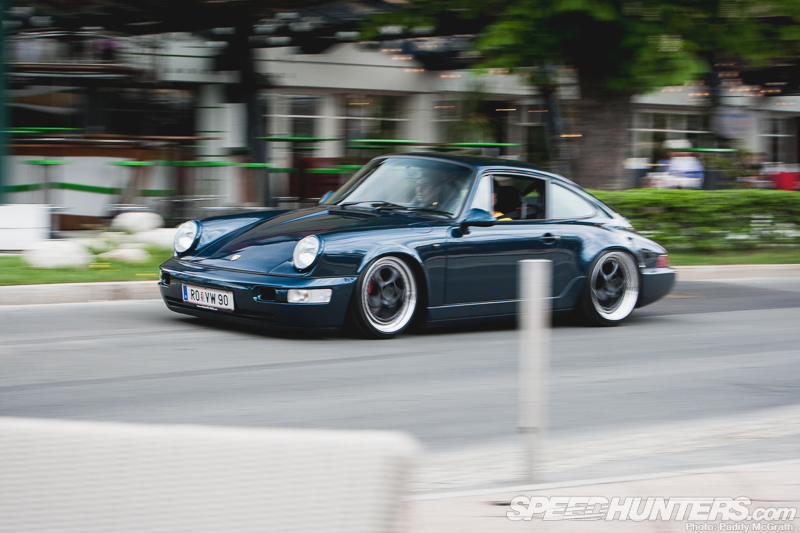 For two weeks a year, lovely 964s like this roam the streets, sucking the fresh alpine air in through their intakes and roaring out of town to the Shell garage and many other meets in the mountains.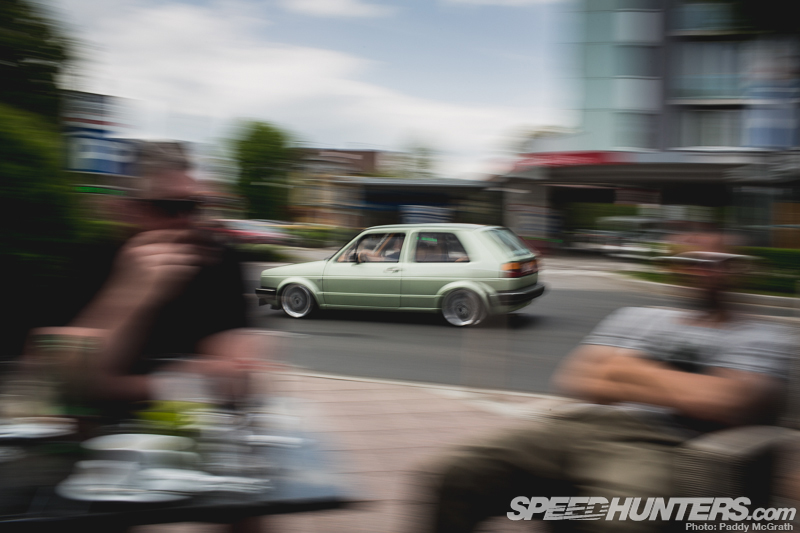 The best thing about coming before the actual show itself is the chilled out feel. It's all about hanging out. Driving around the twisty roads and enjoying cars.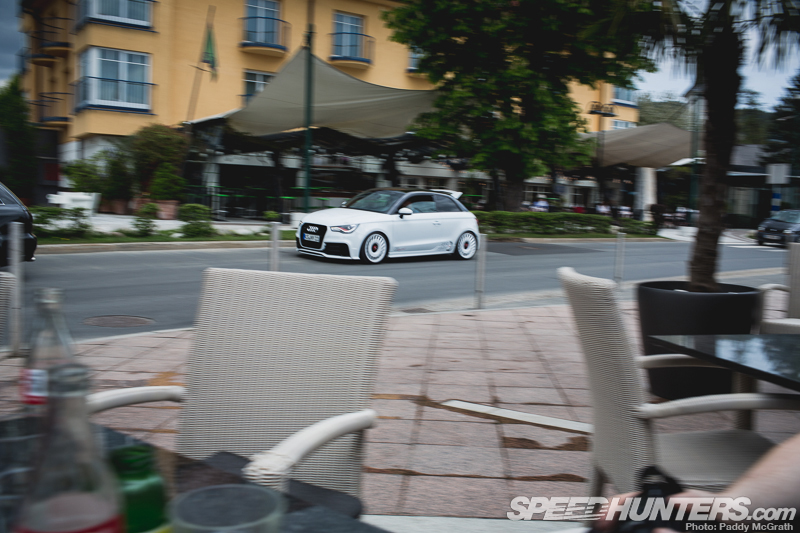 As we were grabbing some lunch this rare Audi A1 quattro cruised past casually.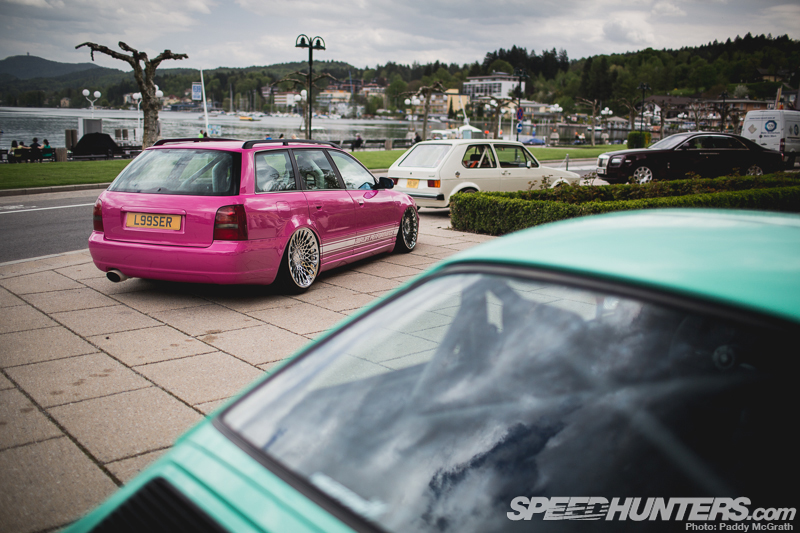 The backdrop for the event is, as previously mentioned, a lake.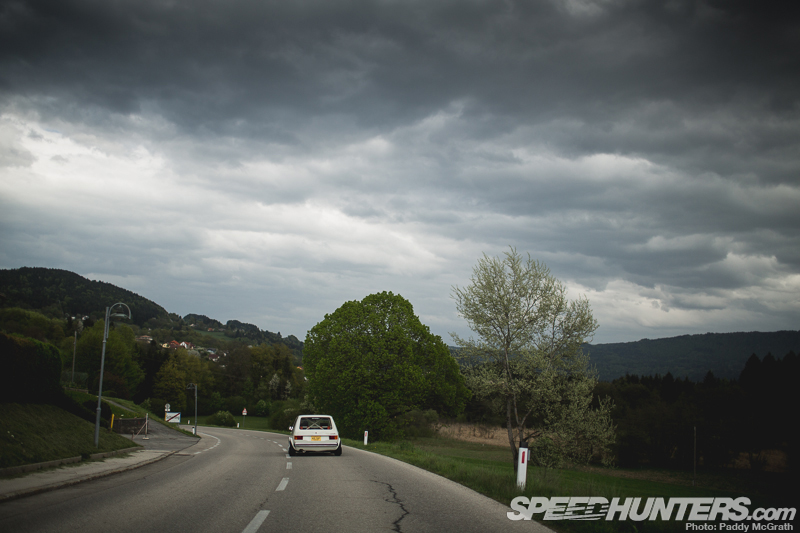 The stunning scenery served up by lake Wörthersee definitely makes the whole experience a lot cooler.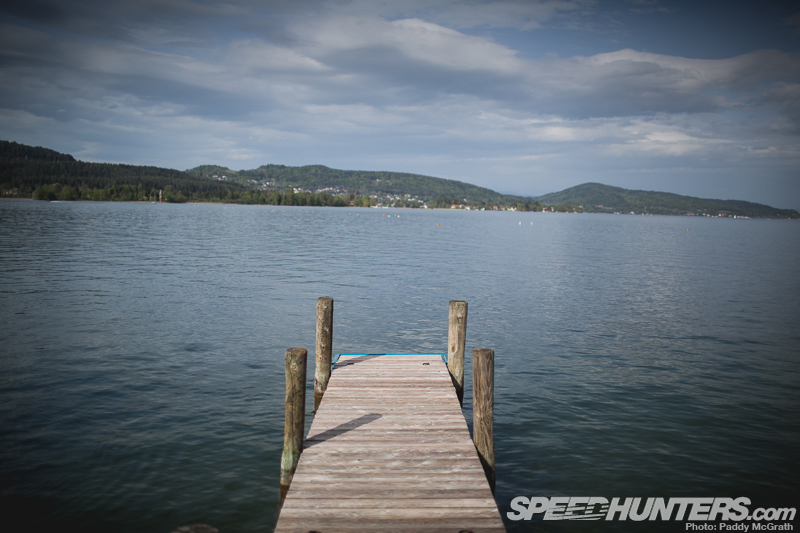 You can even get a speedboat taxi from one side of the lake to the other. This is a quick way to get to the different meets!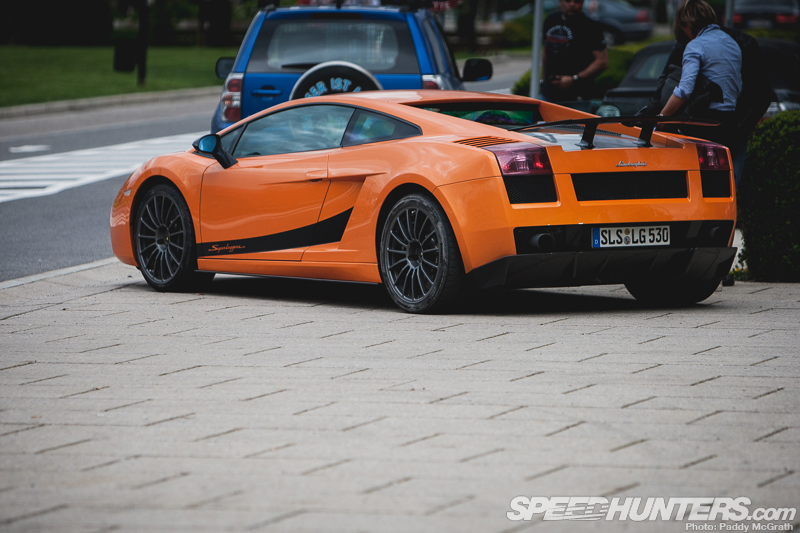 A relatively stock Lamborghini Gallardo Superleggera almost looks boring compared to all the ridiculous cars sparring for attention. Don't get me wrong, though – I'd still make room for it in my garage!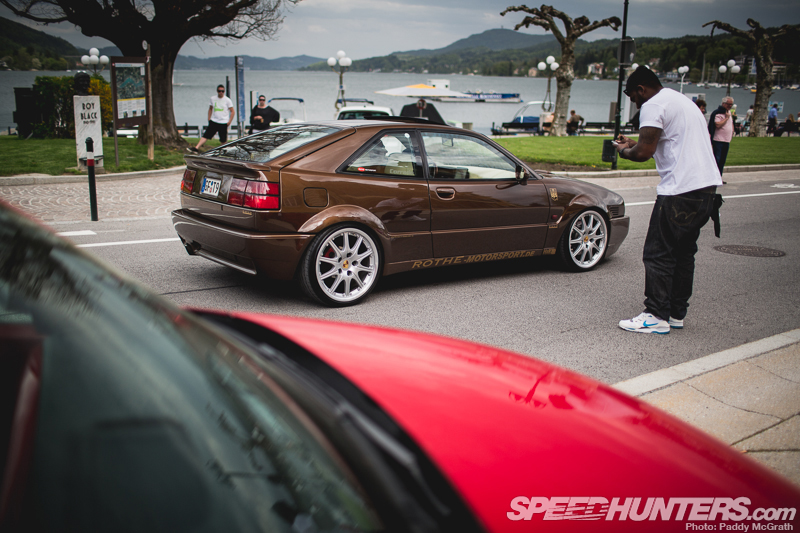 UPS brown paint on this Corrado certainly got people's attention. I'm not exactly sure what motor this was running but it got necks turning and was quick to blast up the road.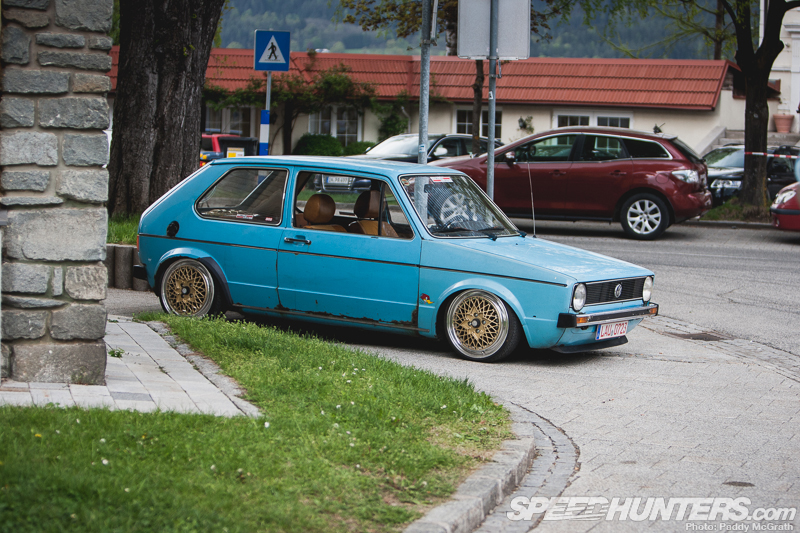 A baby blue sat abandoned on the pavement, or sidewalk, depending on your lingo.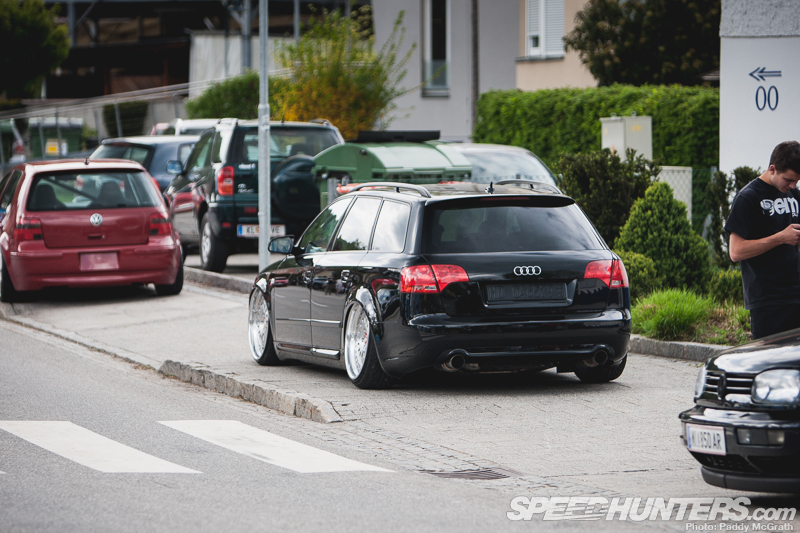 That's pretty much the done thing here at Wörthersee. People just get up early, pick a good spot and then park their car up on the pavement. The locals are cool. They don't seem to mind this happening. I've been coming for around seven years now and everyone is always very accommodating.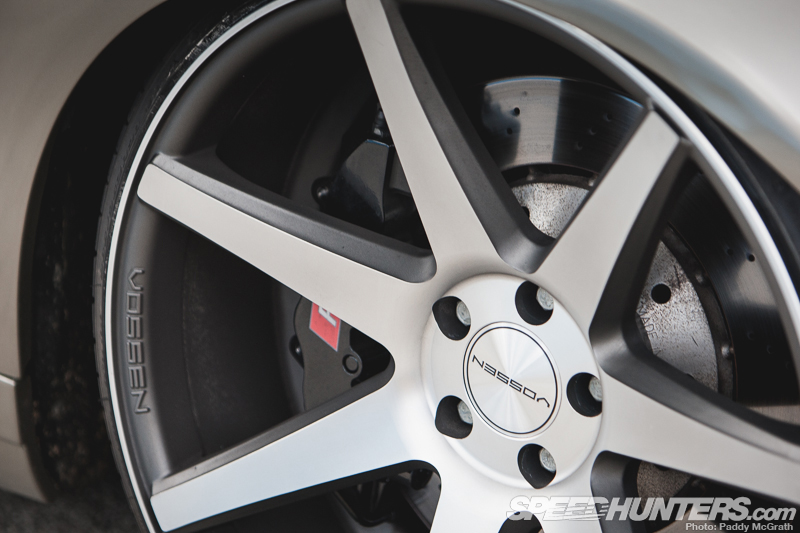 Wheel choice here is pretty critical. If you're an appreciator of fitment, then you're in for a real treat at pretty much all the gatherings.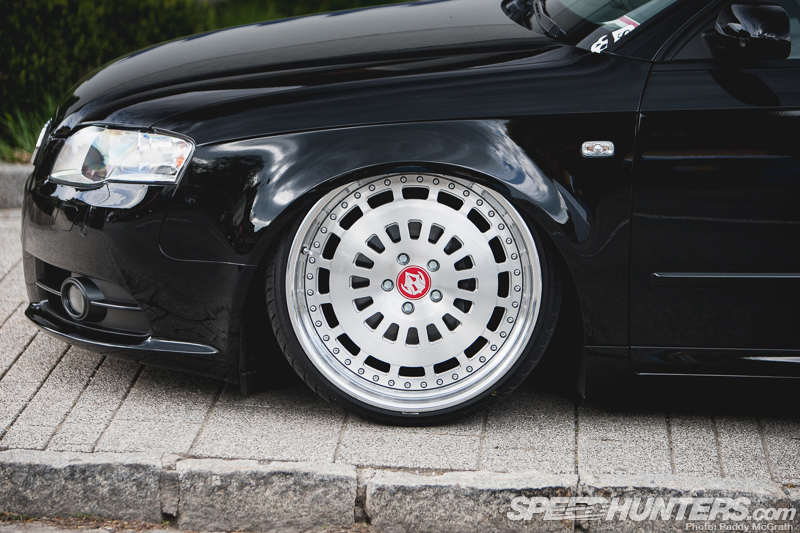 Three-piece wheels are literally everywhere you look.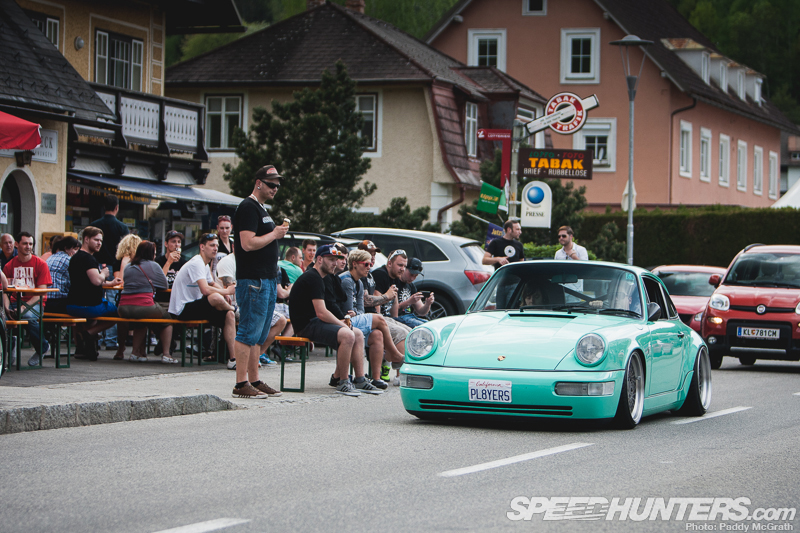 What does the dedicated die-hard wheel guy decide to do? Ship his car to the UK just four weeks before the event for a complete rebuild specifically to drive the 1,000 miles to Austria, of course. Brian from Rotiform's Porsche 964 is definitely a major talking point of the event so far.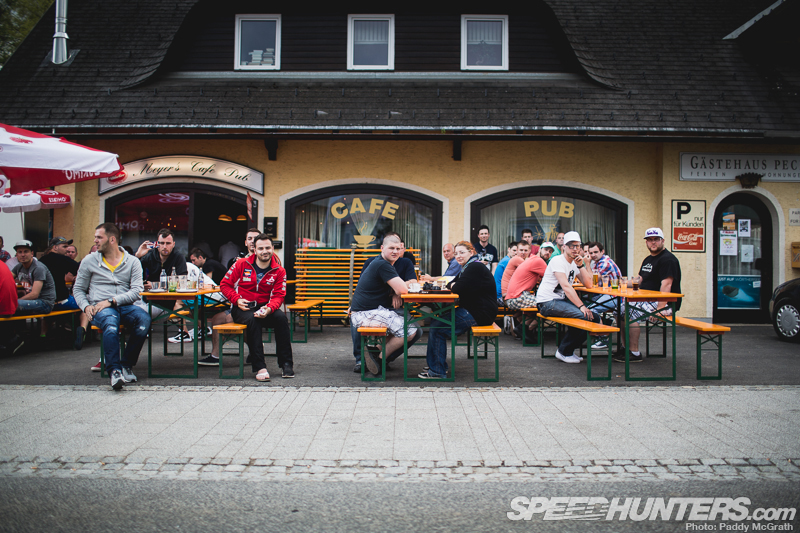 It's weird sitting down and constantly hearing such sweet-sounding cars drive past. The noise of car culture in the air is relentless. But it's definitely something everyone has time for!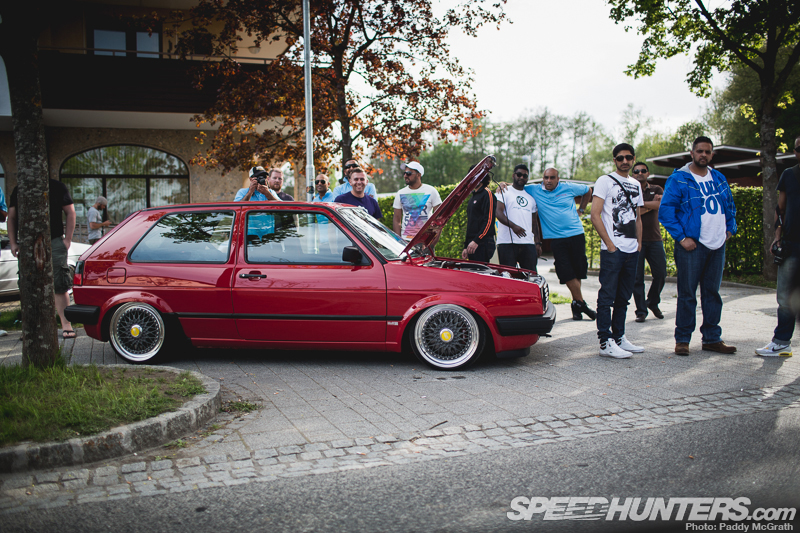 Tim Vincent's simply mega Mk2 runs a serious 20v turbo motor that's more than capable of pulling 160mph as he found out on the German autobahns during his run down from the UK. We'll be bringing you more on this superb car very soon.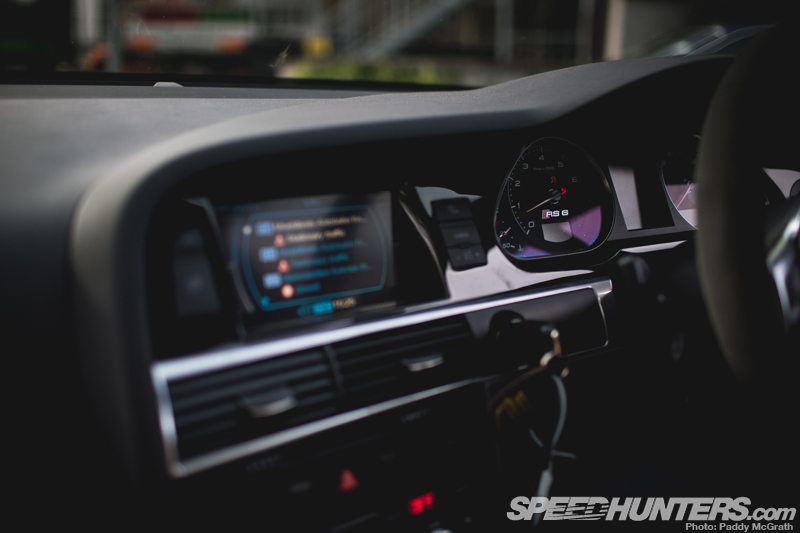 We've already bagged some shoots since we've been in Austria and the level of cars over here has made for awesome Speedhunting.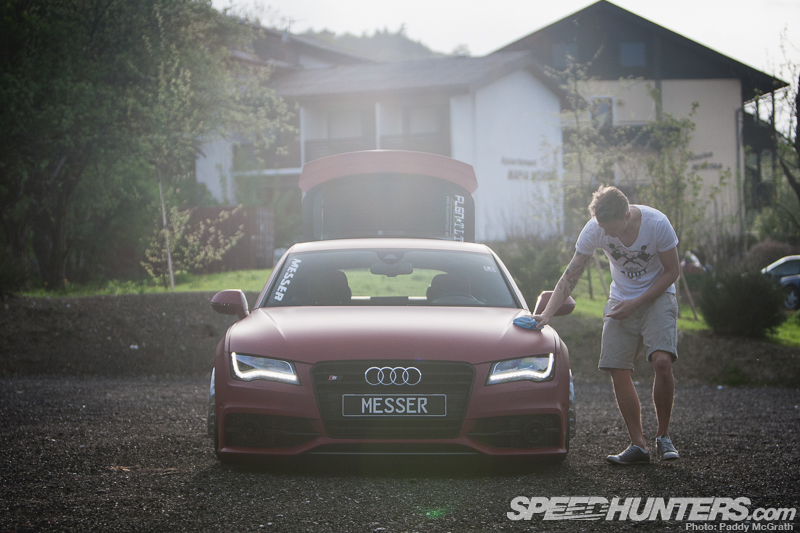 This controversial Messer-wheeled Audi A7 is a forthcoming feature car. I can't wait to show you this…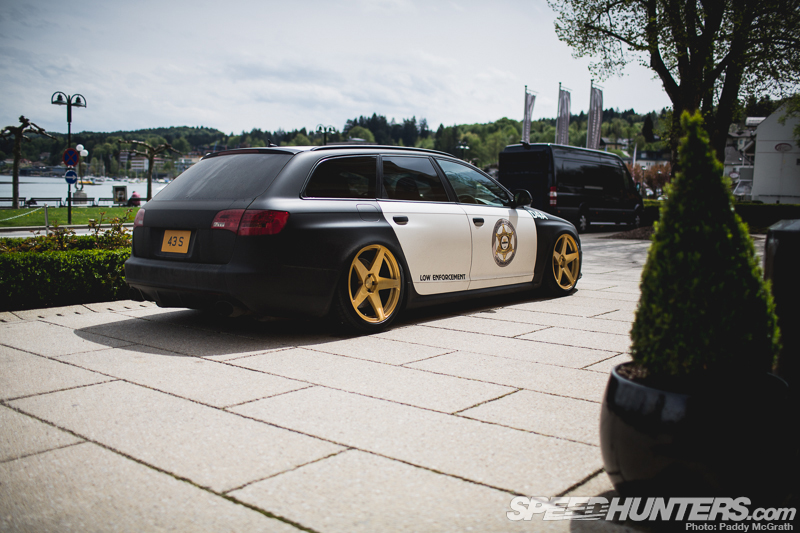 … and also this 700bhp Audi RS6 running air suspension.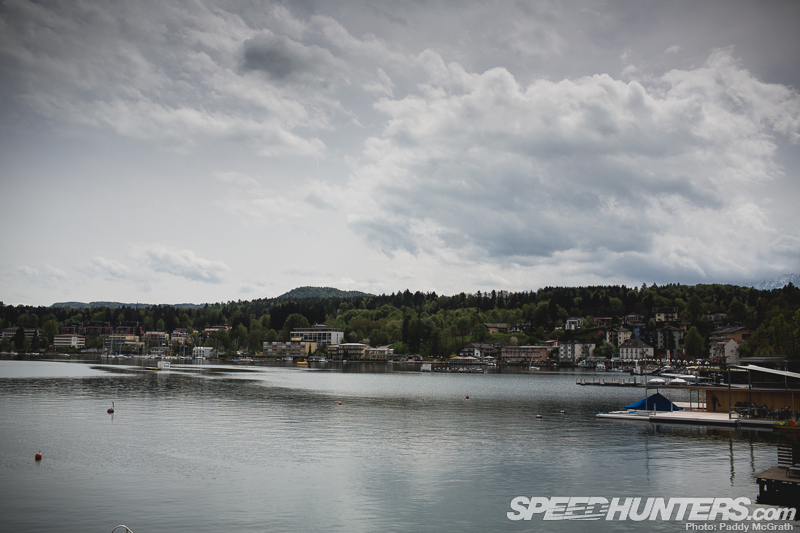 But for now, we're going to head down to the lake and check out what ridiculous fresh metal has rolled into town in the last few hours. It's time for more Speedhunting. We'll be right back…
Words by Ben Chandler
Twitter: @Ben_SceneMedia
Instagram: @ben_scenemedia
Photos by Paddy McGrath
Twitter: @PaddyMcGrathSH
Instagram: speedhunters_paddy
paddy@dev.speedhunters.com
Other Worthersee '13 stories on Speedhunters