So, how about that composition theme, huh? It seems with every #IAMTHESPEEDHUNTER post, the quality is continuously rising. This is all credit to you of course, as you're all pushing yourselves to be better Speedhunters. We know it's not easy, but we always appreciate your hard work. Thank you. Last week we put out a call for some of your best VAG scene content, and as we expected, the response was immense. We've chosen our favourite twenty submissions to share with you all. We hope you enjoy them…
(Above) Better known for his video skills, Stephen Brooks shared this photo of one of the most recognisable builds in the VAG scene over the last few years. The low point of view and super shallow depth of field make this a really strong image.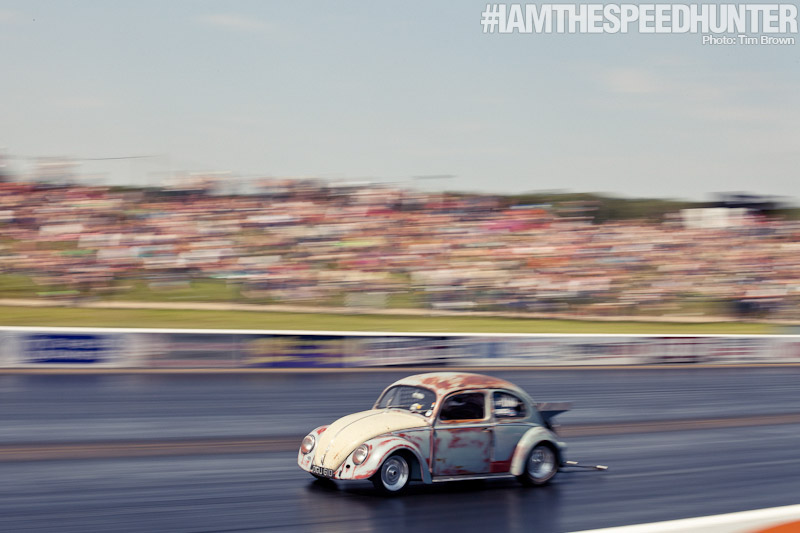 A sunny day on the strip is a perfect opportunity for some panning action.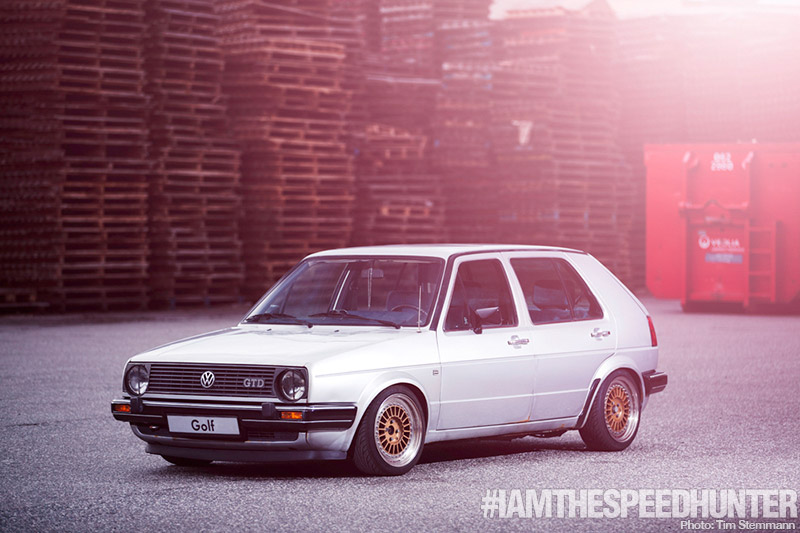 Really like this clean shot by Tim, great use of light.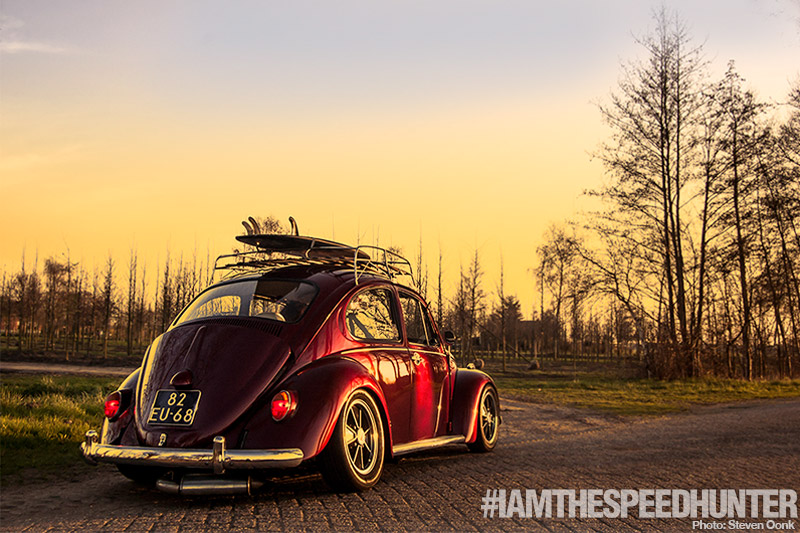 It goes without saying that the best light makes it worth getting up early or waiting around for.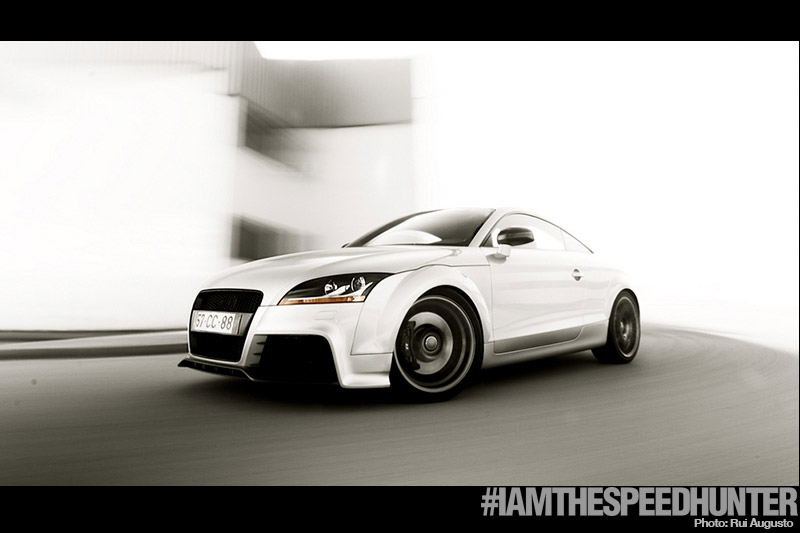 Another really clean image here, this time using a controlled rig shot. We'll be talking about rig shots in a future Speedhunters Photo Guide post.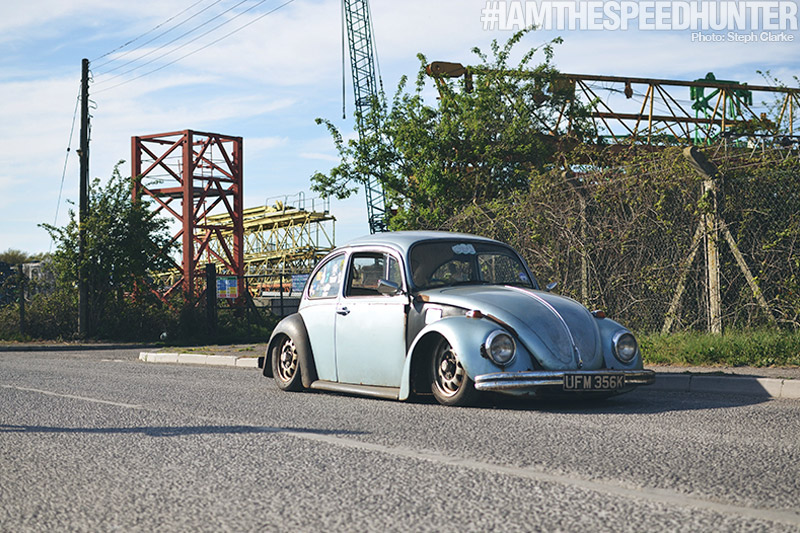 A lot of the submissions we get are these perfectly captured moments. You often don't need to do a whole lot behind the camera – just frame, check exposure and click.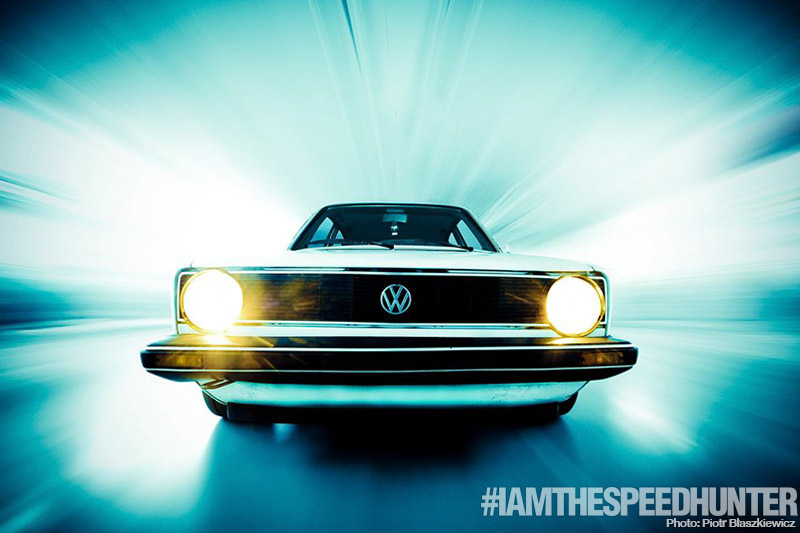 A lot of work, planning and post production goes into something like this. The result is more than worth it.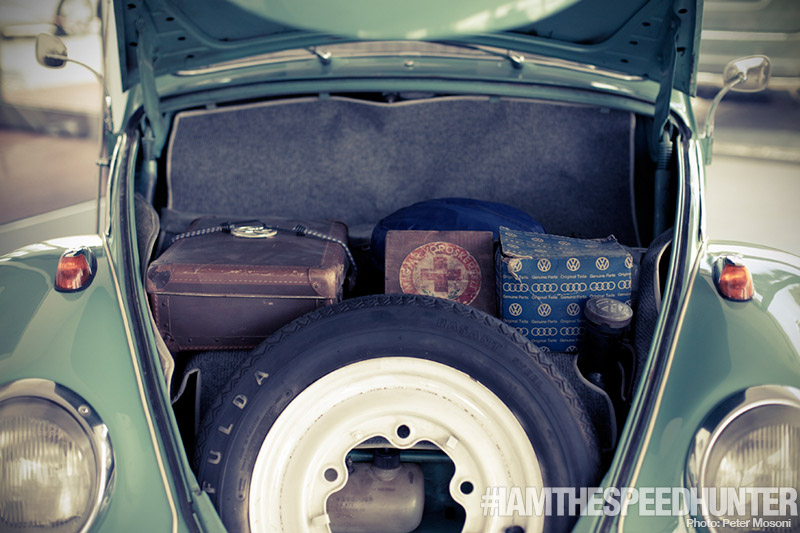 We often talk about shooting wide or tight; this is a good example of the latter. Nice symmetry too.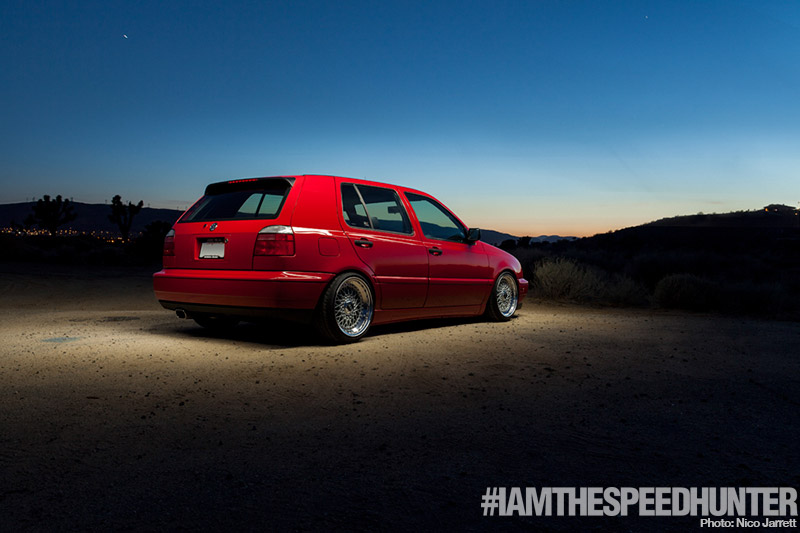 Really clean light painted shot here from Nico. I don't think it's a coincidence that a lot of these photographs match their subject's style.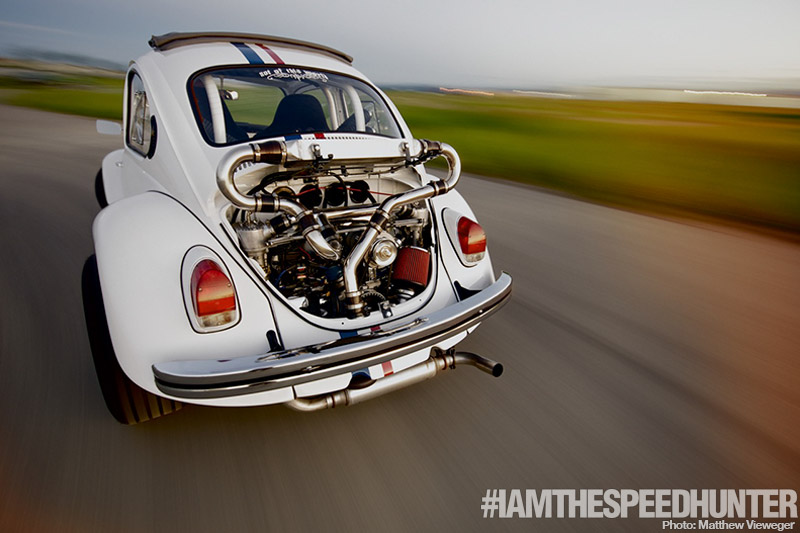 This is very cool – rear rig shot with engine exposed. Car is tack sharp with plenty of movement in the image: exactly what a rig shot is meant to be.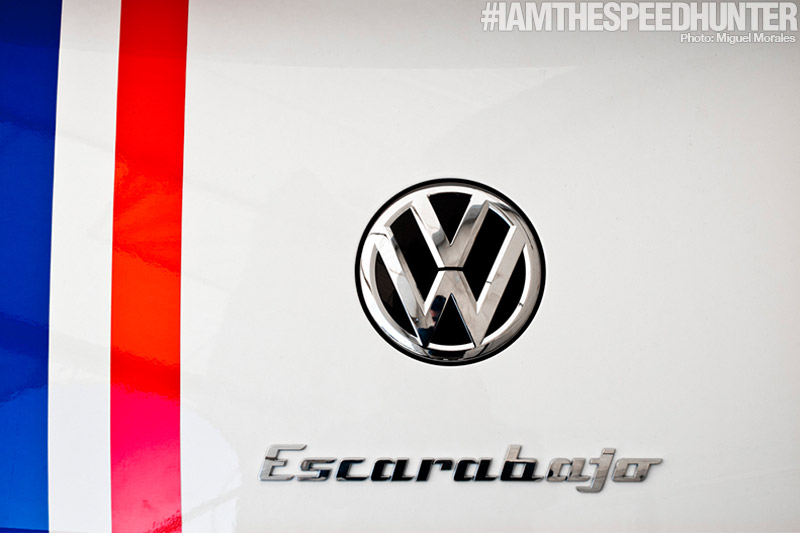 A nice detail, enhanced by including the colours on the left side of the frame. Could easily be just another badge shot.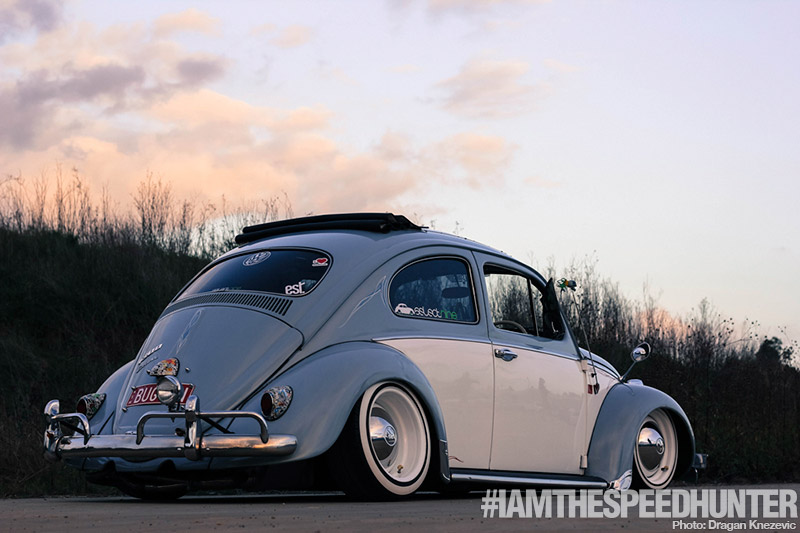 Remember what we said about capturing moments?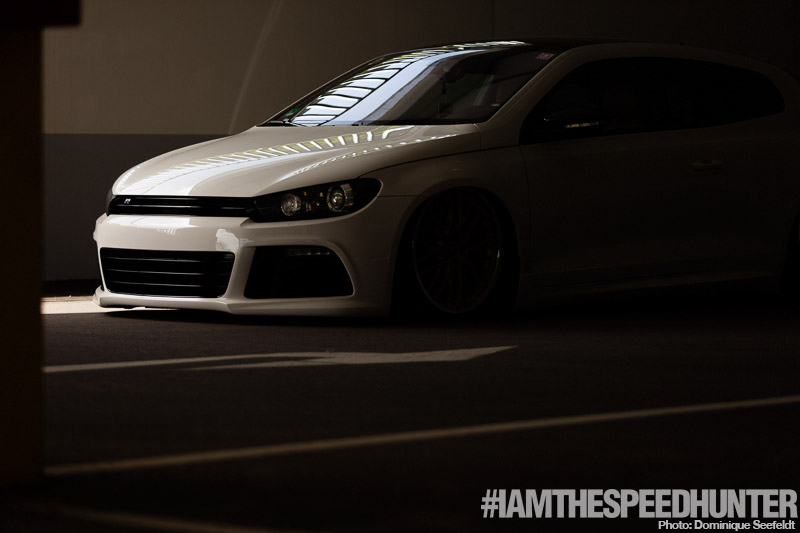 I think Larry mentioned this in a post where he wrote about his favourite #MAXIMUMATTACK photos, but you don't always need to aim for a technically perfect exposure. This is shot is underexposed but is all the better for it.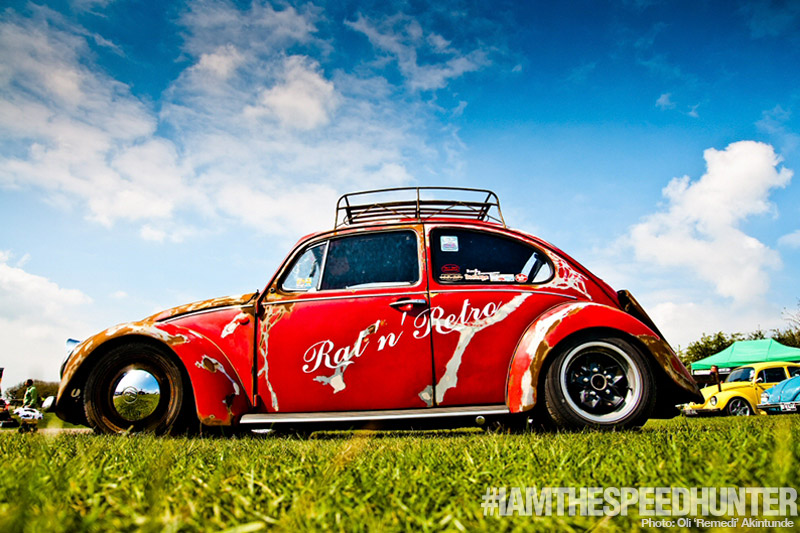 Shooting at shows is never fun, but by getting low and showing more of that great blue sky, Oli has come away with something different to the thousands of other shots that were taken that day.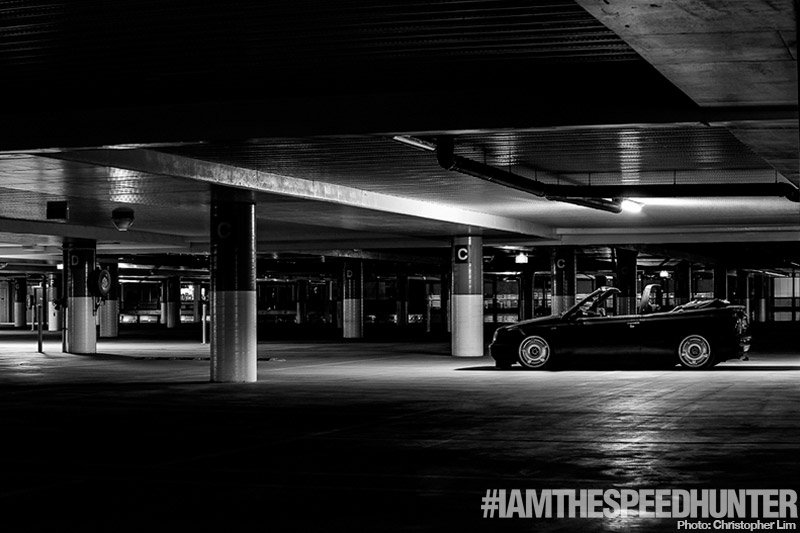 This was a strong contender for the composition theme. Careful consideration of car placement, framing and exposure have resulted in this cracking shot.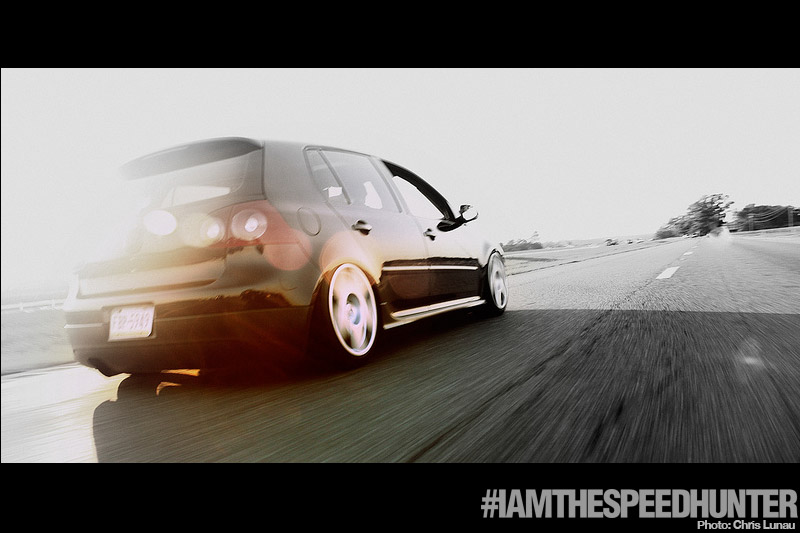 This is quite an interesting take on a selective colour image. The sun flare and car have retained their colour, with the background as a high contrast black & white image. A nice mash-up.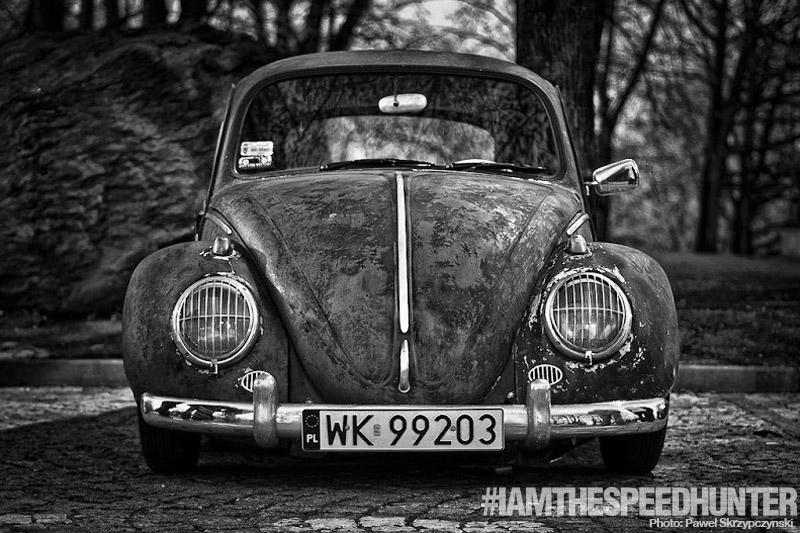 A strong black and white conversion from Pawel here, with lots of texture and detail.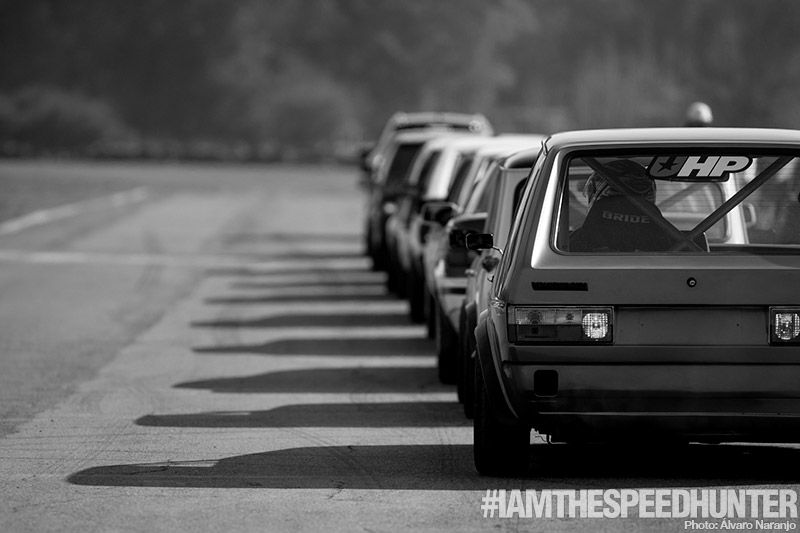 Another shot using strong elements – depth of field, composition and a solid black and white conversion.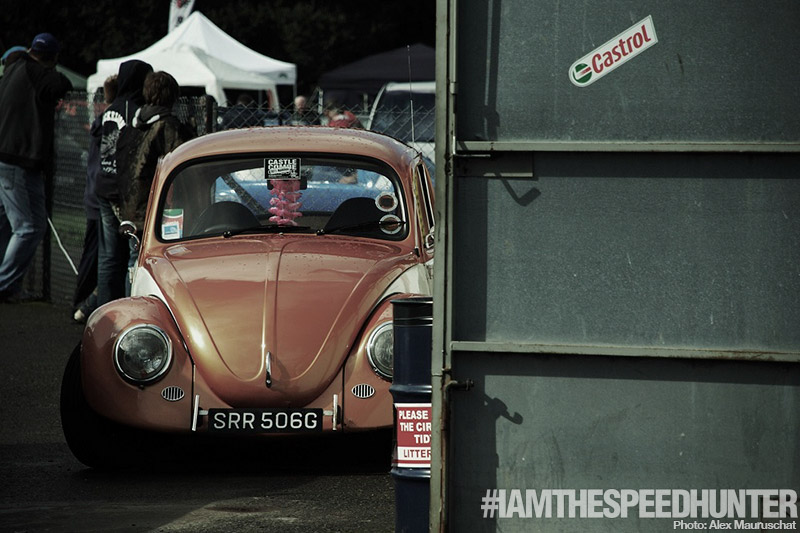 I like this for the very reason that the car is slightly obscured. Again, it all comes down to capturing a moment, like the first time you spotted a particular car at an event.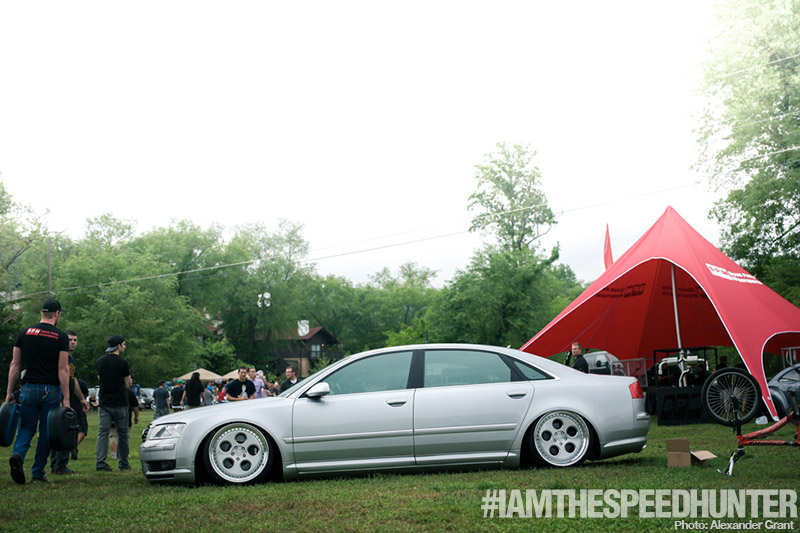 We're finally going to wrap up with this SoWo shot by Alexander Grant. Everything is solid about this, from the composition to the colour grading. You can almost smell the freshly cut grass and hear the chilled out music playing in the background. What was that about capturing the moment again?
Paddy McGrath
Twitter: @PaddyMcGrathSH
Instagram: speedhunters_paddy
Email: paddy@speedhunters.com
About #IAMTHESPEEDHUNTER
We created #IAMTHESPEEDHUNTER to allow you the opportunity to share your skills and car culture experiences from around the globe with the rest of the Speedhunters audience.
How do you get involved? It's simple…
Flickr - Join our #IAMTHESPEEDHUNTER Flickr Group and share your favourite photos with us and others.
Instagram – Follow us on Instagram at @TheSpeedhunters and tag your own car culture images with #IAMTHESPEEDHUNTER
Twitter – Follow us on Twitter at @SPEEDHUNTERS and share your tweets with the #IAMTHESPEEDHUNTER hashtag.
Tumblr – Visit our Tumblr page to view the latest #IAMTHESPEEDHUNTER tagged images.
E-Mail – If you've been to a cool event and captured some amazing images, be sure to e-mail them to us on iamthespeedhunter@speedhunters.com and tell us a little bit about the event. The images need to be a minimum of 800×533 pixels.
Have you submitted already but yet been featured? Here are some tips to help you…
DO – Tell us your name!
DO – Submit your best work, regardless of when it was taken
DO – Take your time shooting and consider each detail
DO – Try to submit each image no larger than 1000PX wide
DON'T – Put a huge watermark on it. We'll make sure you're credited
DON'T – Send us huge image files that kill our e-mail system
DON'T – Send us scary ZIP or RAR files
日本のSpeedhunters読者にお知らせです。
Speedhuntersでは、週一回#IAMTHESPEEDHUNTERにて、読者の皆さんから寄せられたカーシーンの投稿写真を紹介しています。
投稿写真は、カーレース、カーショー、イベント等、車に関するものならなんでもOKです。
Speedhuntersで皆さんの撮ったカーシーンショットを世界中のファンに紹介して、あなたもSpeedhunters記者の仲間入りしましょう!
#IAMTHESPEEDHUNTERには、ツイッターかインスタグラムにて簡単に写真を投稿していただけます。
上記方法で写真を投稿する際は、写真に#IAMTHESPEEDHUNTERのハッシュタグを付けてください。
また、メールアドレスiamthespeedhunter@speedhunters.comでも投稿受付しています。
写真は、800×533 ピクセル以上のJPGのフォーマットでお願いします。
上記サイズより小さい写真ですと、すばらしい写真でもサイトの写真サイズの関係上掲載できないことがありますのでお気をつけください。
投稿された写真は世界中のSpeedhunters読者とシェアされますので、あなたのベストショット写真を投稿してくださいね!
また、写真に併せてどういった写真なのか、どこで撮られた写真なのかの説明と投稿者様のお名前を明記の上投稿お願いします。
皆さんからの投稿お待ちしています!