If you are interested in cars there's a good chance you've dreamed about this scenario. You wake up in the morning, have a cup a coffee and walk out into your backyard. Of course it's not really a backyard but a giant workshop and a big storage yard loaded up with race cars, stacks of parts and all the tools you could ever ask for. You've just finished up tuning a car and now you want to go test it out. To do this, you simply roll the car out and take out it down the road to the race track – which is located no more than a half-mile away.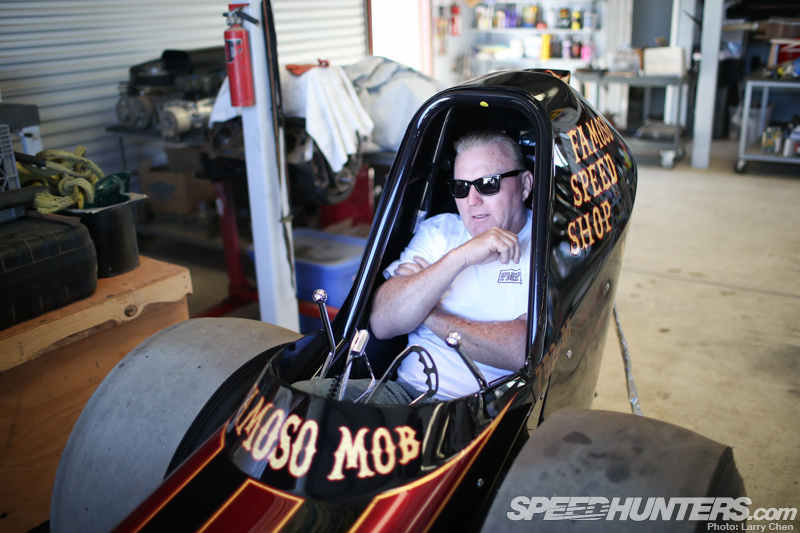 As fantastic as it sounds, that's pretty much the daily routine for Randy Winkle of Famoso Speed Shop. In the last couple of weeks we've given you guys a look at some of Famoso Speed Shop's race cars and now I'd like to show off a bit of the shop itself.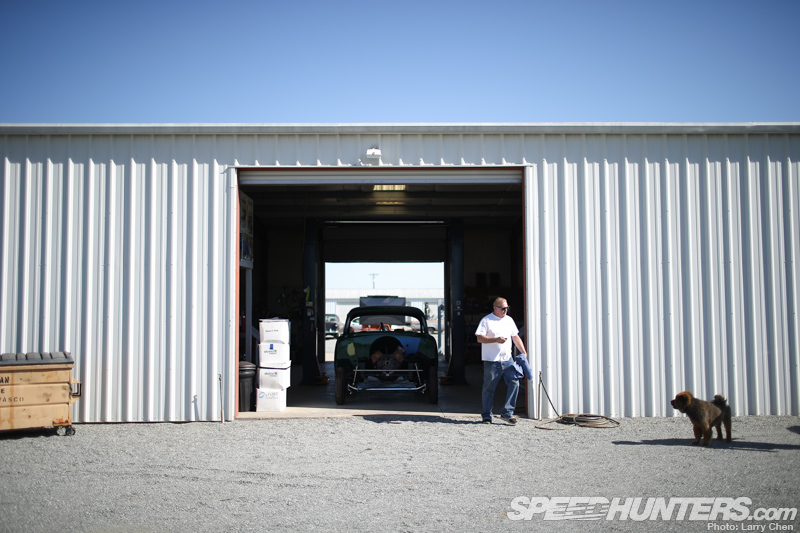 As you might expect from the name, the heart of Famoso Speed Shop's operation is located a stone's throw from Famoso Raceway. Even better, some of its shop space is actually located on the site of the dragstrip itself. Whether or not drag racing is your motorsport of choice, I think we can all envy the idea of such a life.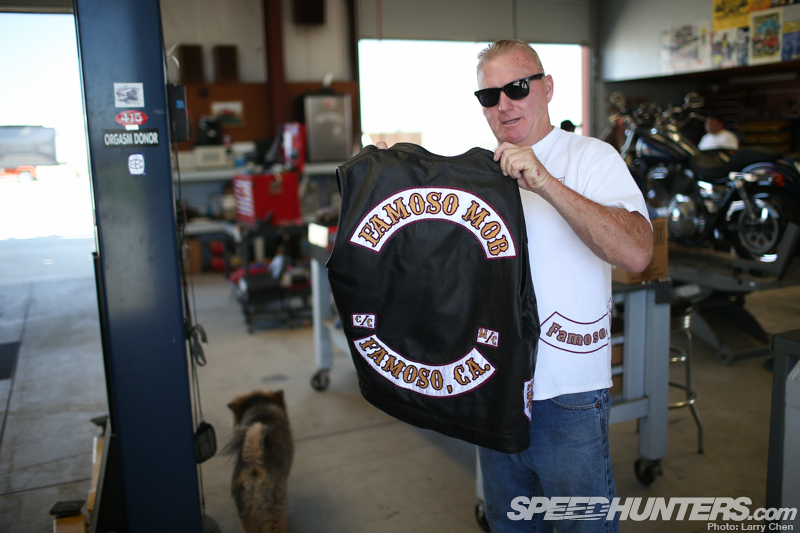 It's not surprising to hear that Randy has been obsessed with drag racing for all of his life. As a kid growing up in Southern California he had the chance to watch the action at legendary dragstrips like Lions, San Fernando and the original Irwindale Raceway. During the height of the slot car craze, Randy would trade his corner pieces to his buddies for straight pieces so he could set up massively long dragstrips. He'd also borrow his dad's hair oil and lay it down on the tracks for slot car burnouts.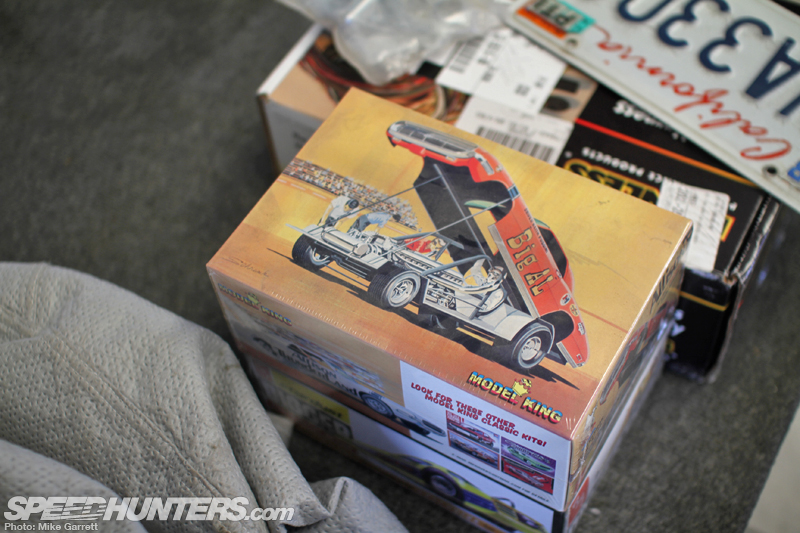 As with many kids growing up at the time, building plastic model kits also helped to form his love of drag racing from an early age.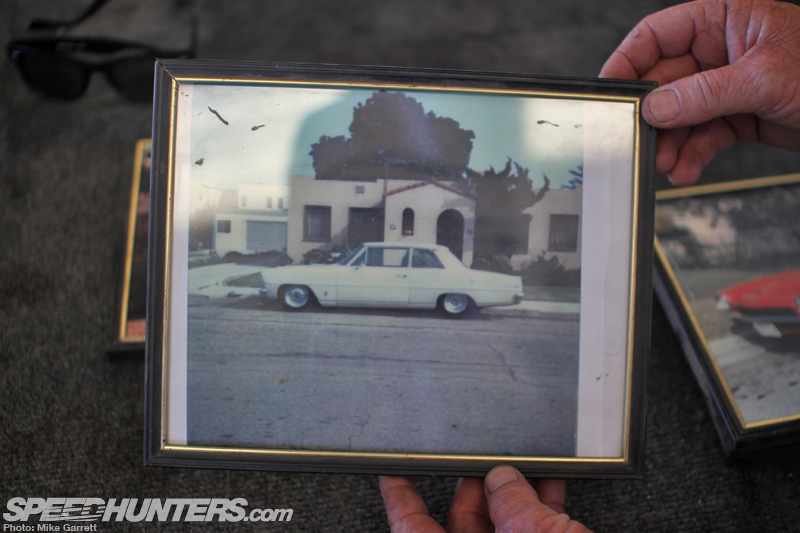 Later on as Randy grew into his teenage years, he traded the slot cars and model kits for real cars – beginning with a small block-powered Plymouth Barracuda and then going through a long line of souped-up street machines. These cars would see action both on the street and at dragstrips all around the area.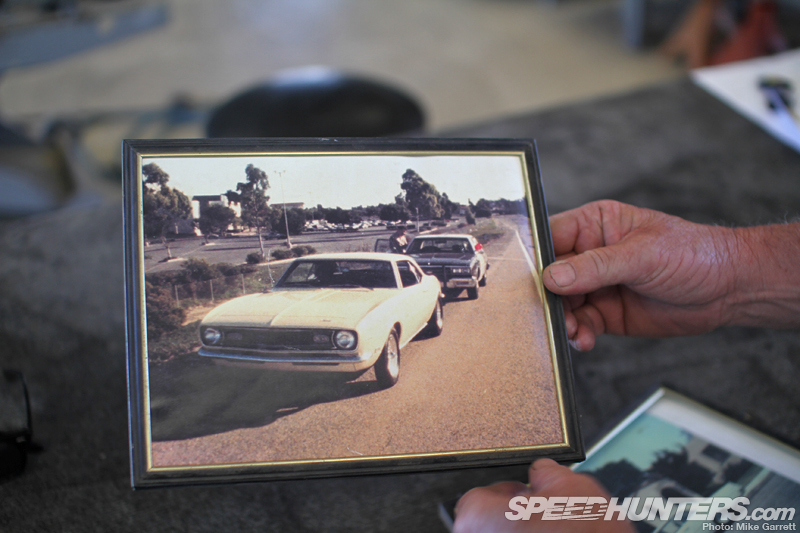 Randy has an endless supply of stories from these good old days, with exploits taking place on both sides of the law. Better yet, he tells the stories like only a true veteran would – with colorful imagery and lots of humor.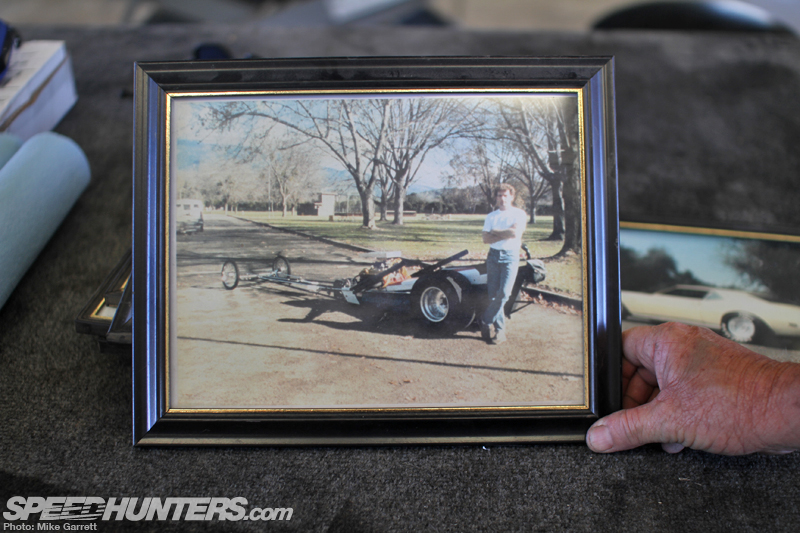 As Randy got deeper and deeper into the world of drag racing he also began to race purpose-built dragsters. In particular, he took an interest in 1960s-style front engine dragsters. Of course this was during the '80s when there wasn't much a of a nostalgia movement and the number of drag strips in Southern California had dwindled to just a few.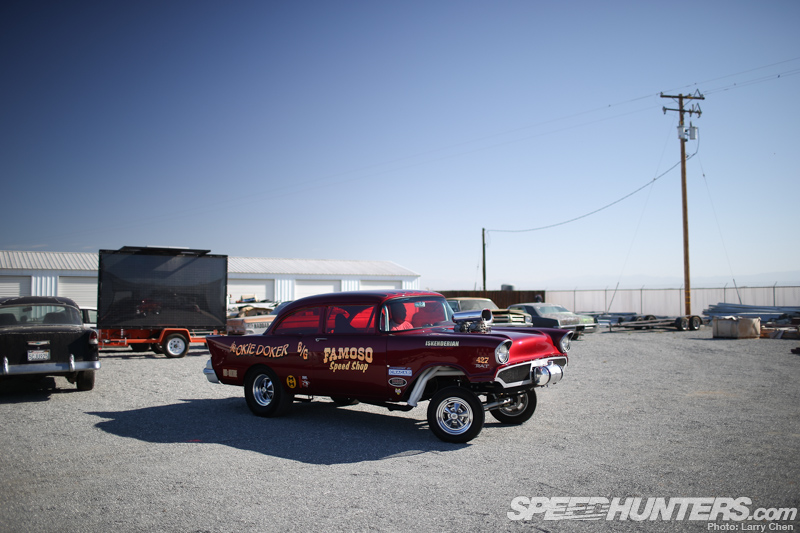 The one track that did stand the test of time was Famoso, and it was also one of the few places where traditional drag racing was preserved through events like the March Meet and the California Hot Rod Reunion.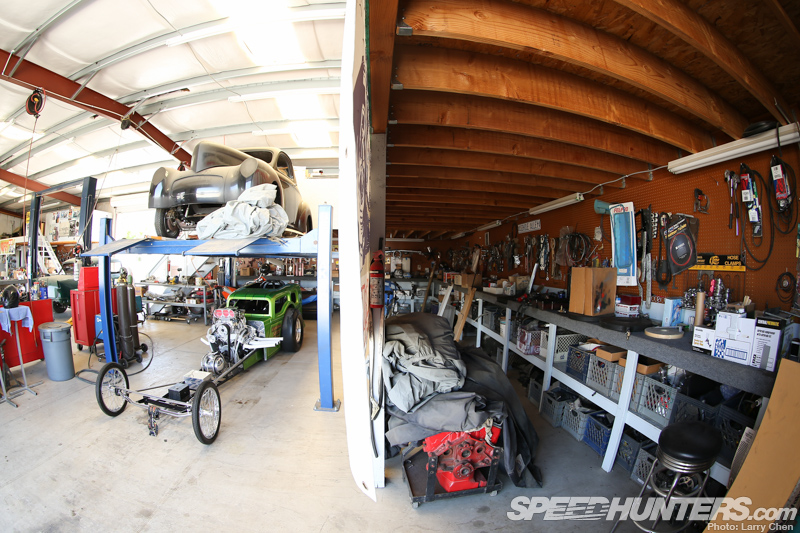 Around a decade ago Randy got the chance to to purchase a combination house and shop facility located just down the road from the drag strip, and Famoso Speed Shop was born.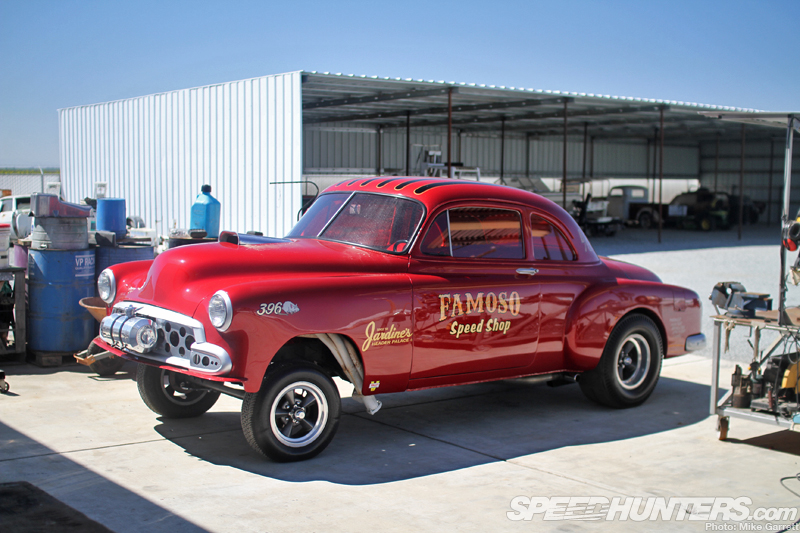 But the idea for Famoso Speed Shop wasn't just to build and maintain drag cars – Randy wanted to build a strong image for building traditionally-themed race cars with correct nostalgic style to match their performance. These cars would be built for the track, but have the same character and attention to detail that many show cars do.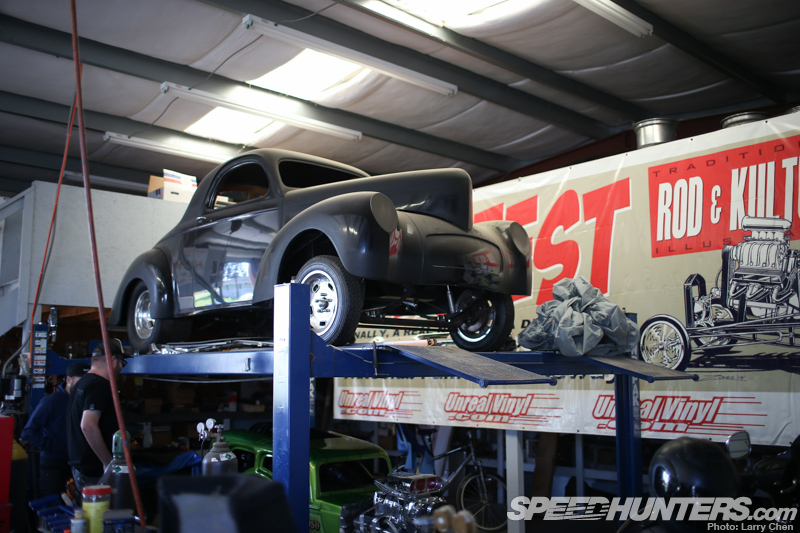 The formula must have worked because the shop has become quite well known over the last decade or so. When we visited last month, among the on-going projects were a traditional Willys Gasser and a '55 Chevy that will eventually find its way to a customer in New Jersey.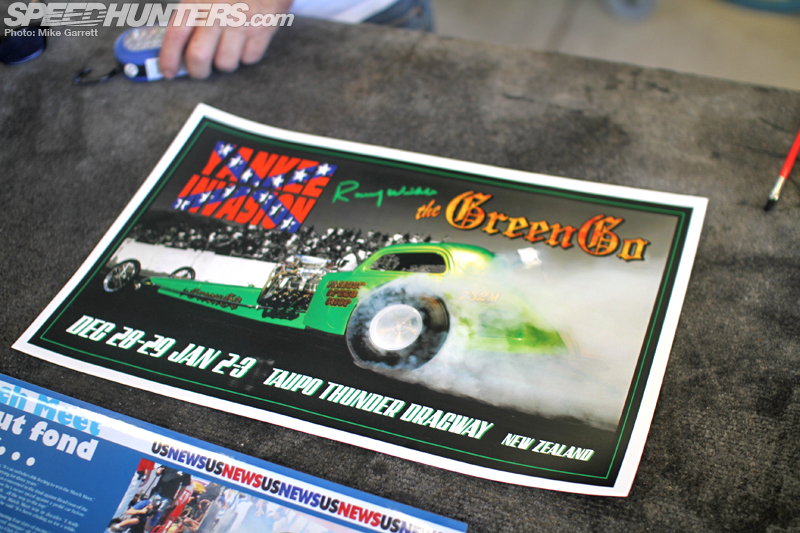 The shop's popularity has even spread overseas, where they guys have taken part at recent drag race gatherings in New Zealand. One Kiwi fellow liked their 'Green Go' dragster so much that he decided to buy the car then and there, saving Randy the hassle of shipping it back to the US.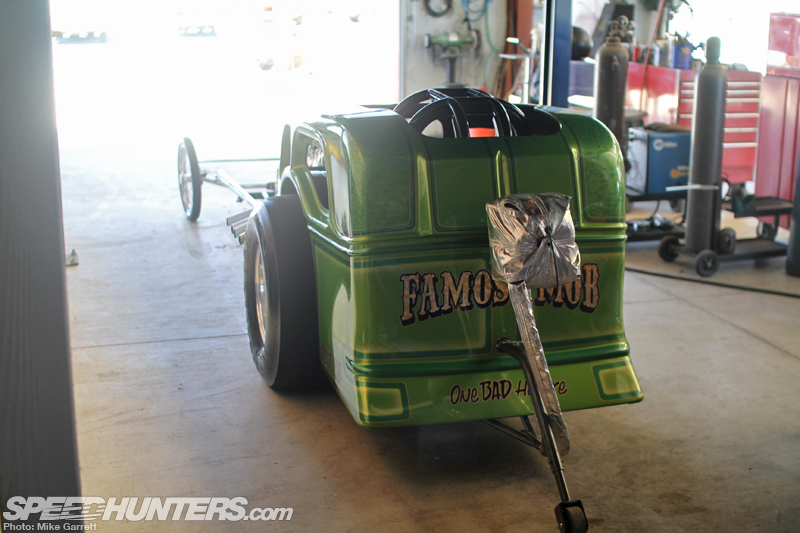 When we visited the shop it was easy to see to just how deep the passion for drag racing is among Randy and his friends in the Famoso Mob. While the shop is an active business building cars for customers all over the country and now the world it doesn't feel that way.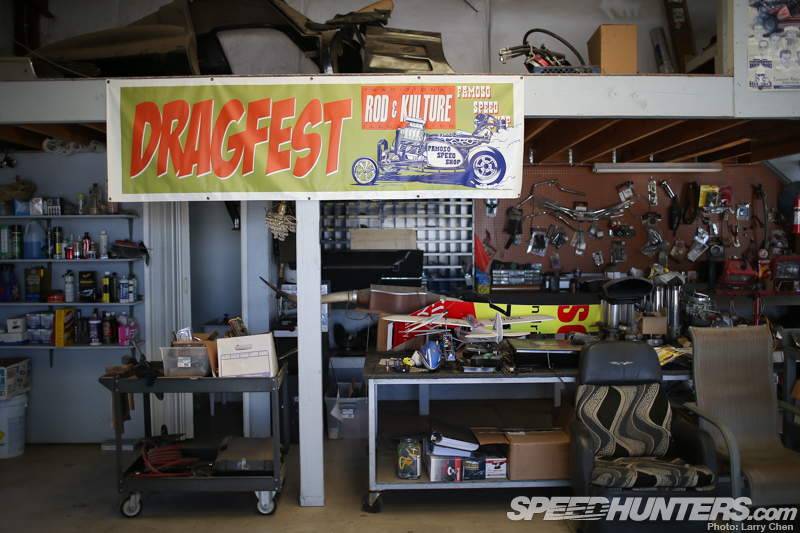 What I mean is, rather than your typical shop with a showroom and an office, this place feels much more like a personal garage and workshop. Its secluded location among the Kern County vineyards – and the fact that there's a house on site – also lends to the down-home atmosphere.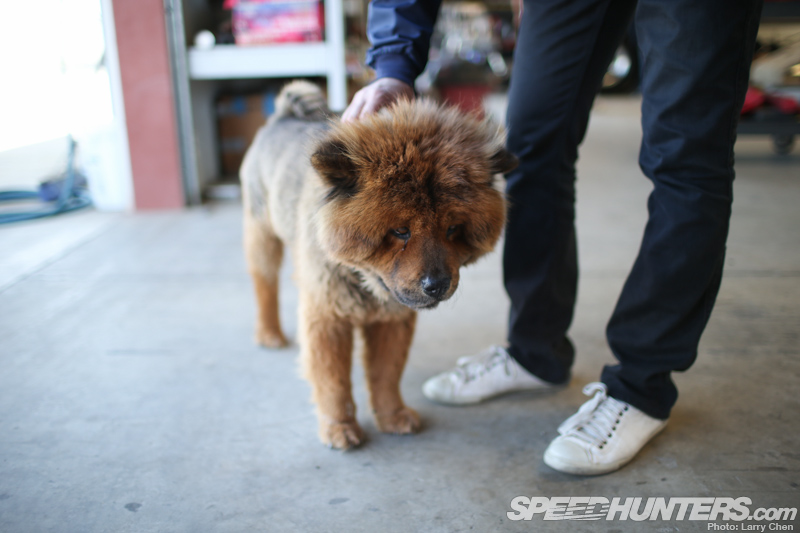 The shop teddy bear – I mean dog – also contributes to the friendly laid back vibe.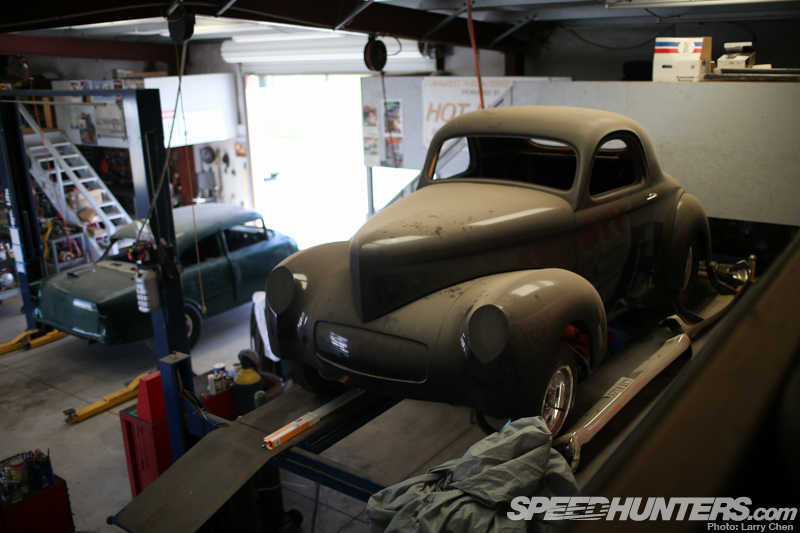 While you might think the shop's off-the-beaten-path location would mean it's relatively unknown, Randy says he gets regular visitors from all over the world who come to check out the operation and the cars. I suppose sitting a few hundred meters from one of the world's most famous drag strips doesn't hurt…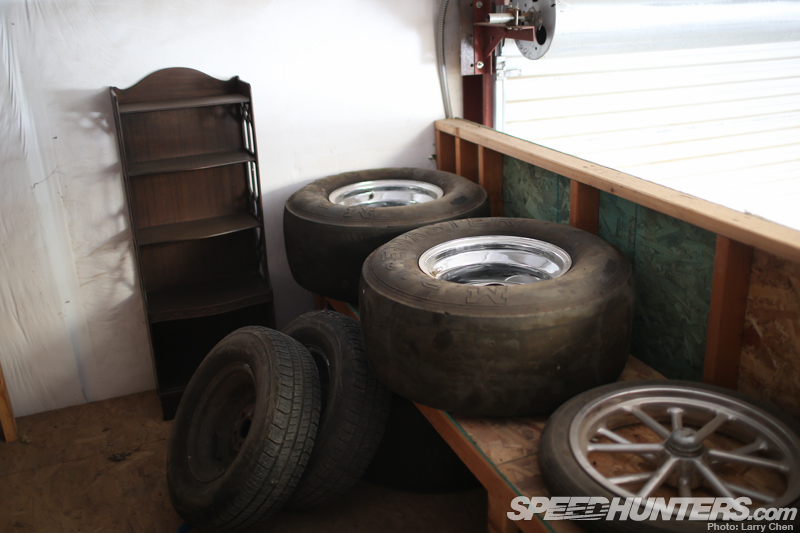 Of course, you can't blame the curious drag racing fan or hot rodder for wanting to stop by and have a look. Besides the incredible customer projects and shop cars, Famoso Speed Shop is a treasure chest of vintage parts and drag racing artifacts.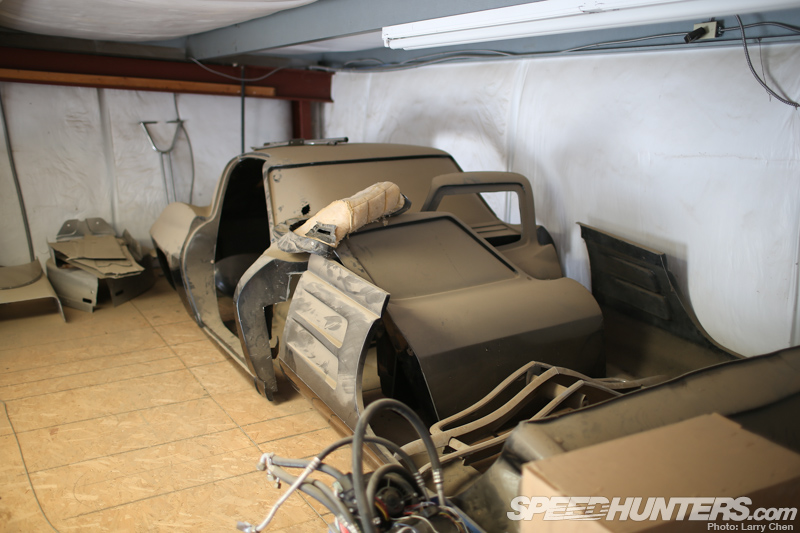 In one corner of the shop for example, a complete fiberglass Corvette drag car body sits quietly.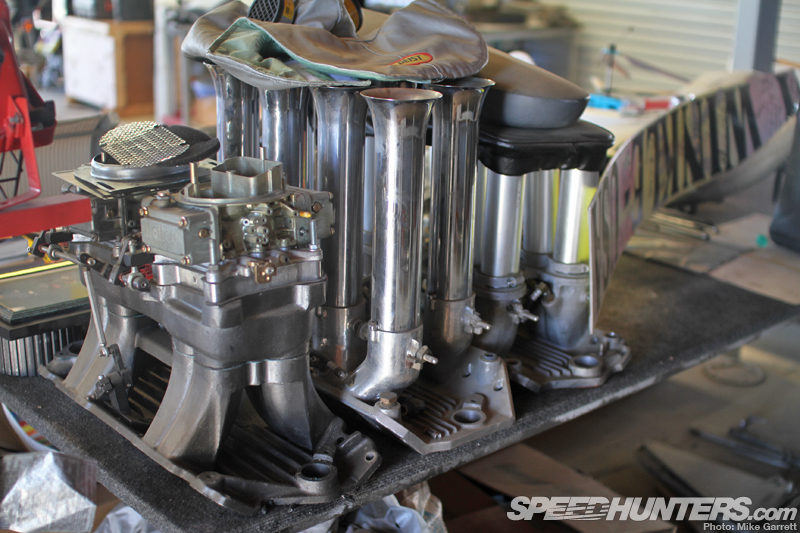 Elsewhere, workbenches and a shelves are covered with drool-worthy performance parts. There are high-rise intake manifolds, carbs and injection systems…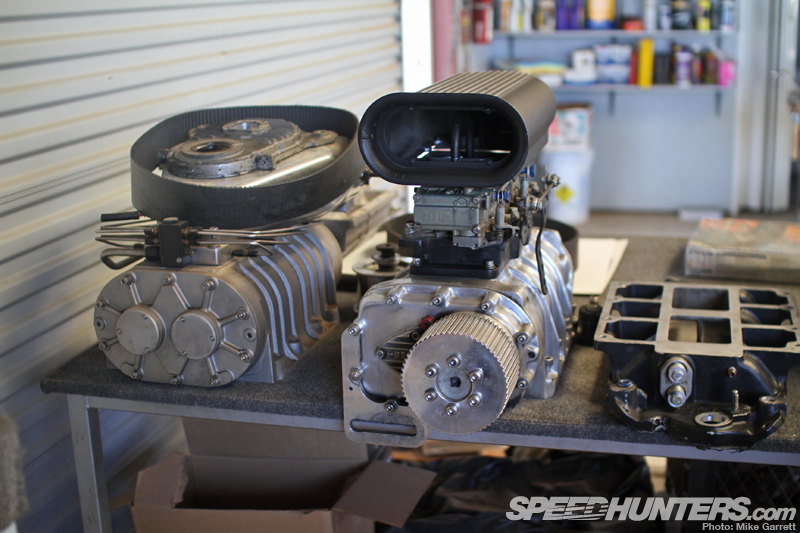 … along with more than a couple blowers awaiting their time for quarter mile glory.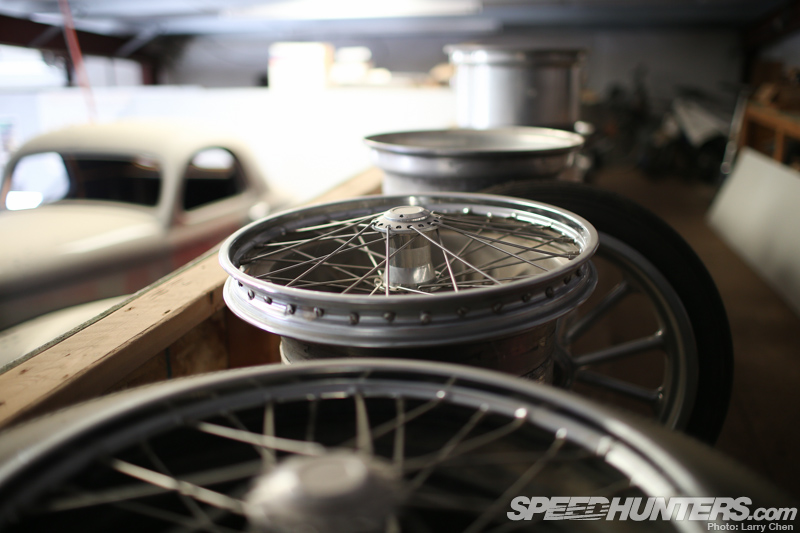 There are also stacks of wheels and tires – from wide mags and pie crust slicks, to bicycle wheel front skinnies.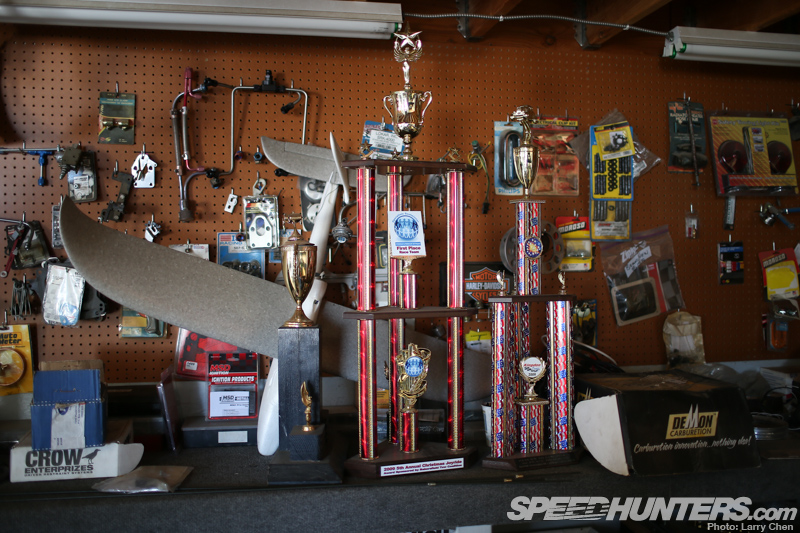 The shop is also packed with posters, trophies and other memorabilia spanning decades of racing at Famoso and other spots around the country.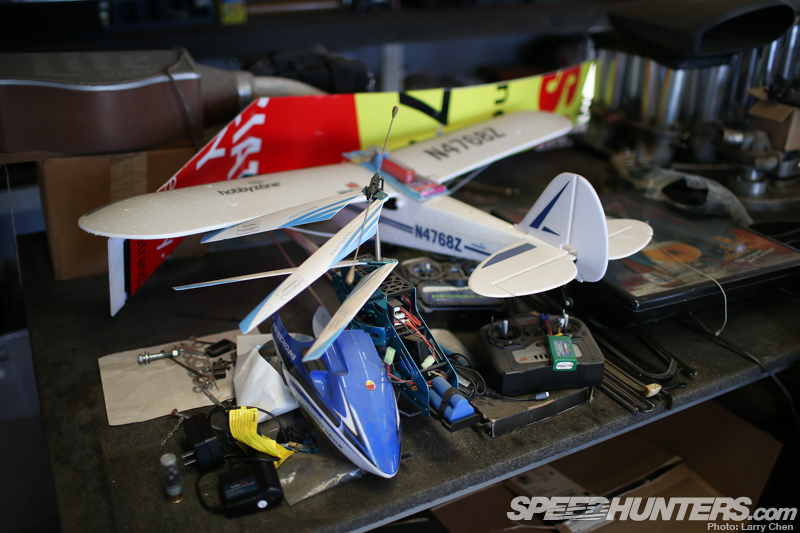 It appears Randy and the crew also have other hobbies to keep them occupied during the rare moments when they aren't building race cars or living their lives one quarter mile at a time…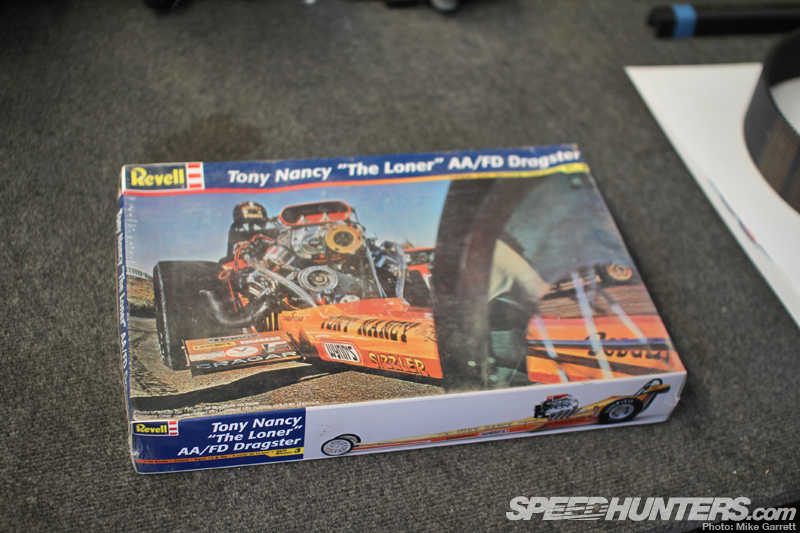 "We still play with models", as Randy says.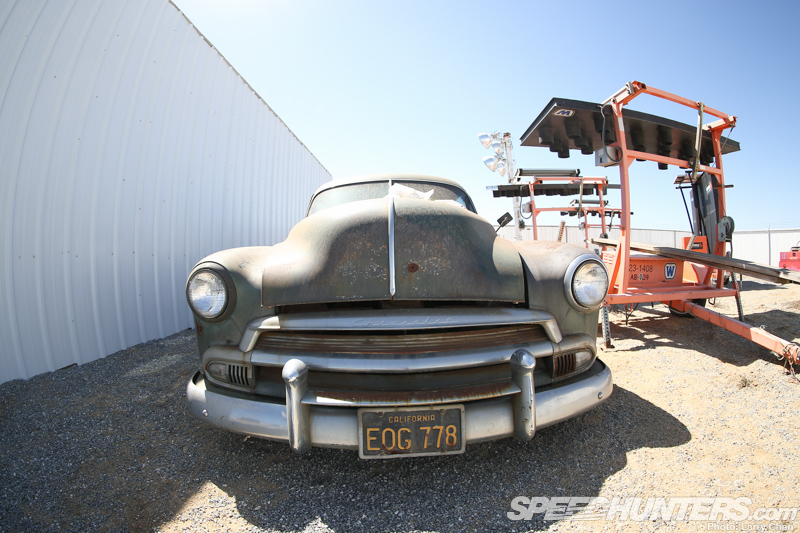 Heading outside from the main shop building, you find an area filled with more donor vehicles and future shop projects. While it was clear that some of these cars had already had long hard lives as race cars, others seemed to be waiting their chance to be resurrected with the full Famoso Speed Shop treatment.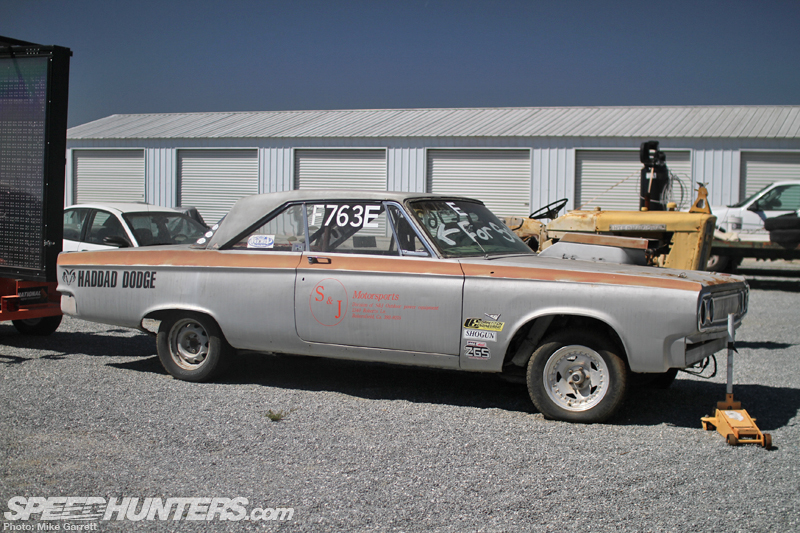 During out browse through this little boneyard, we found this well-used Mopar race car…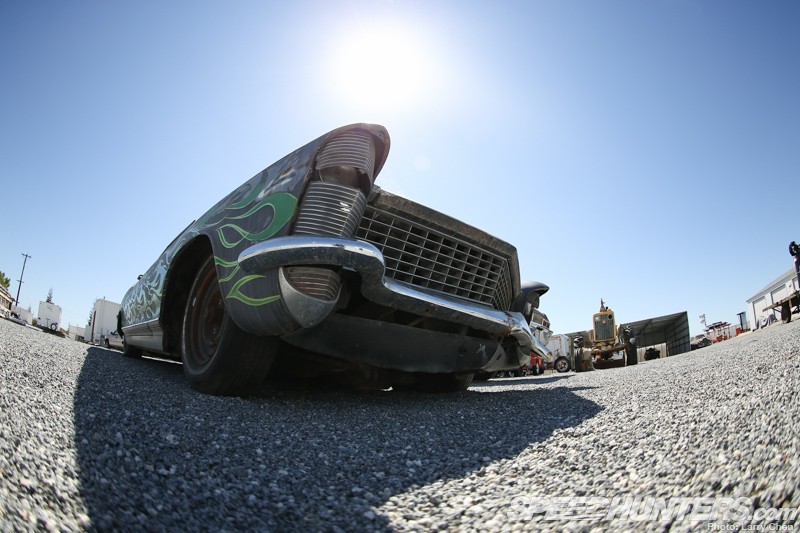 ….along with a curiously customized Buick Riviera.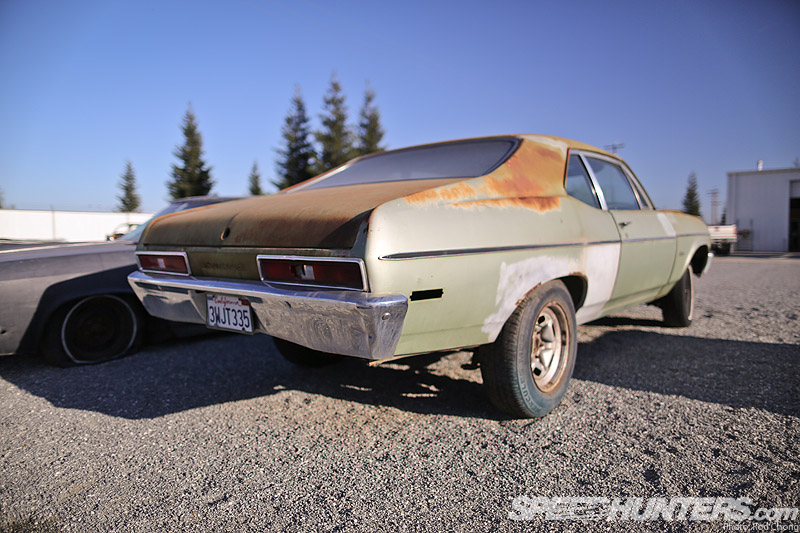 We even found an example of a Pontiac Ventura – the split grilled cousin to the Chevy Nova. I guess only time will tell what becomes of these projects.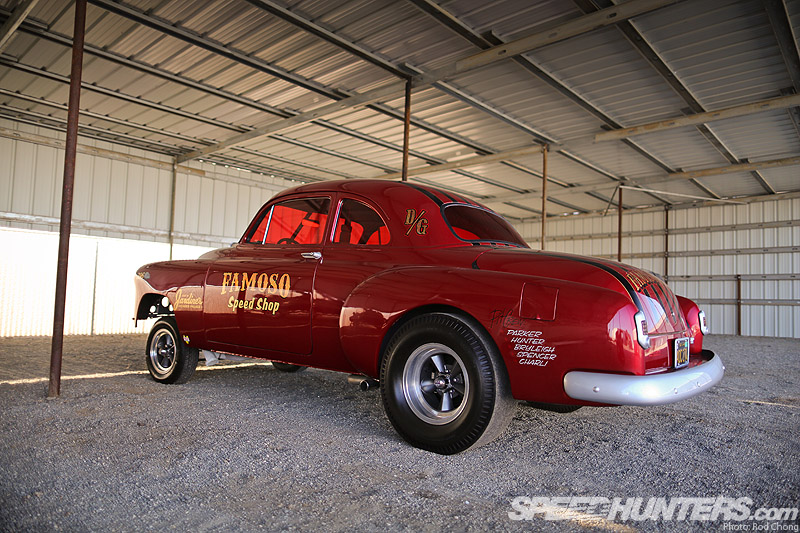 If there's one thing that becomes certain while talking to Randy, looking at his cars or touring his shop, it's that this is a guy living out his dream. He's turned his childhood hobbies into a successful career, and has earned international attention, all while staying true to his California roots.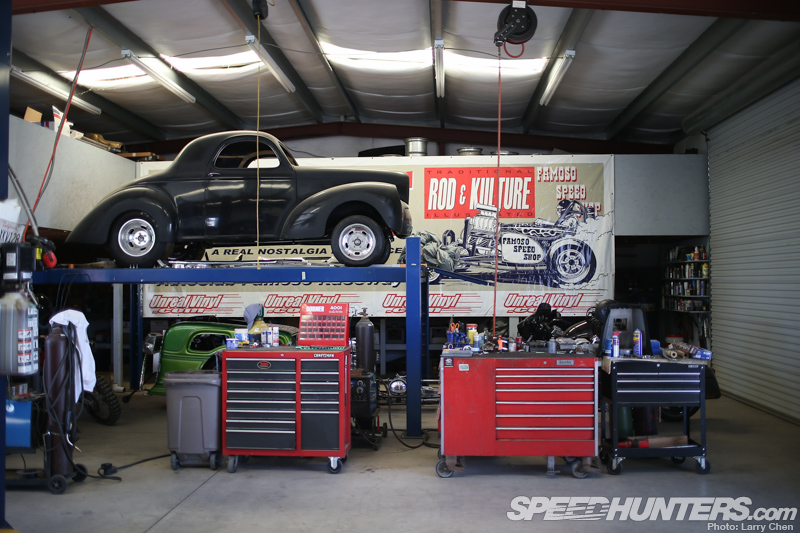 It hardly matters what sort of automotive scene you follow, there's something here that everyone can respect and be inspired by.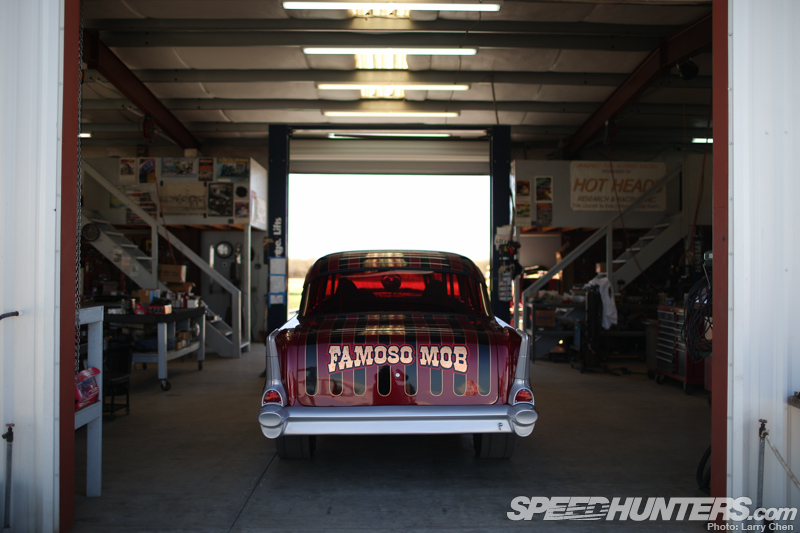 We certainly look forward to staying in touch with Randy and keeping an eye on the other creations that roll out of the cool little garage in the fields of Famoso.
By Mike Garrett and Larry Chen
Instagram : speedhunters_mike
Email: mike@speedhunters.com
Instagram : larry_chen_foto
Email: larry@speedhunters.com
Additional photos by Rod Chong.
The Famoso '57 on Speedhunters
The Famoso Mob on Speedhunters