When Honda cut the ribbon on the Integra Type R in late '95 it introduced a game changer. Sure, the go-fast-grade Civics and CR-X that preceded the R-blooded DC2 had already got the wheels in motion for the Japanese car maker, but with its lightweight focused chassis, razor-sharp handing, and that oh-so-sweet, hand-assembled VTEC powerplant, the ITR rewrote the script entirely. The Integra Type R wasn't just a ground-breaking front-wheel drive performance car; it was one of the best driver's cars of its era regardless of driveline configuration.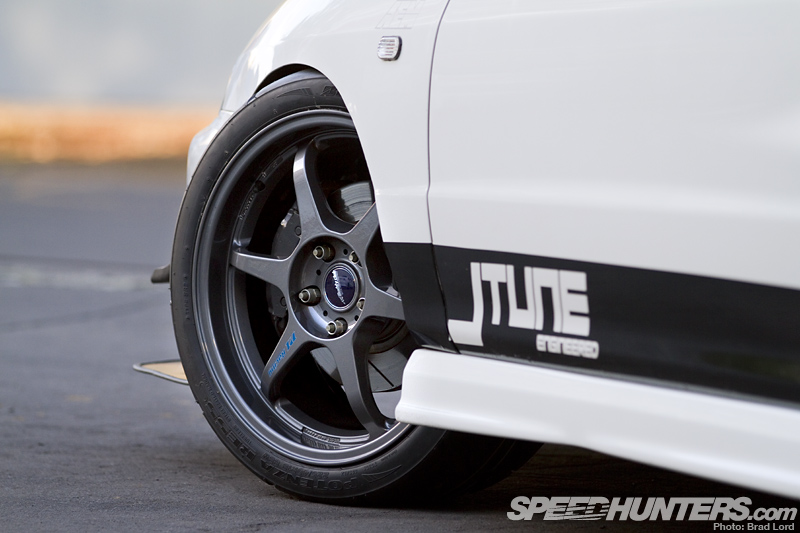 Raw and totally uncompromised, it's not hard to see why people are drawn towards the ITR, or – as in the case of this example built by Honda tuning specialist JTune Automotive in Auckland, New Zealand – why, when they've got one, they often don't want to let it go.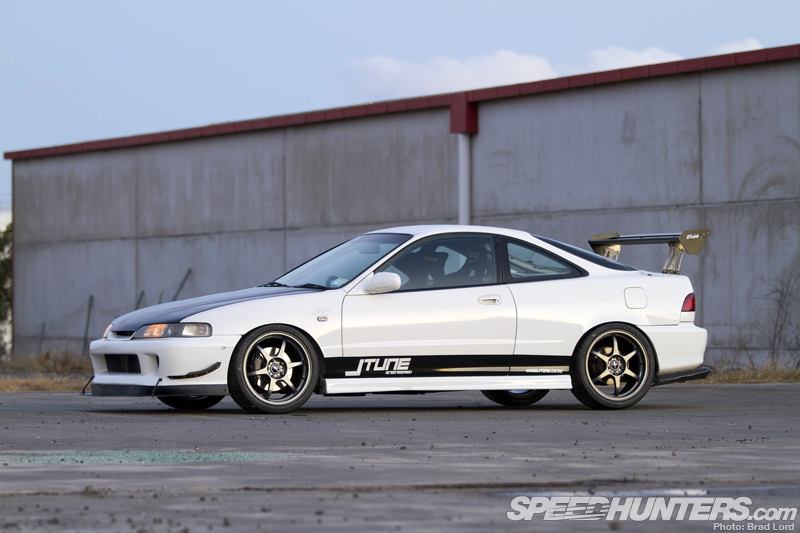 Charl Tait's '96 Integra Type R isn't the most powerful Honda you'll ever read about, nor is it the most extreme looking. But I suspect that if given half the chance, a build budget and a factory-fresh DC2 ITR base, this is the sort of car many Speedhunters readers might create. I know it's what I would do.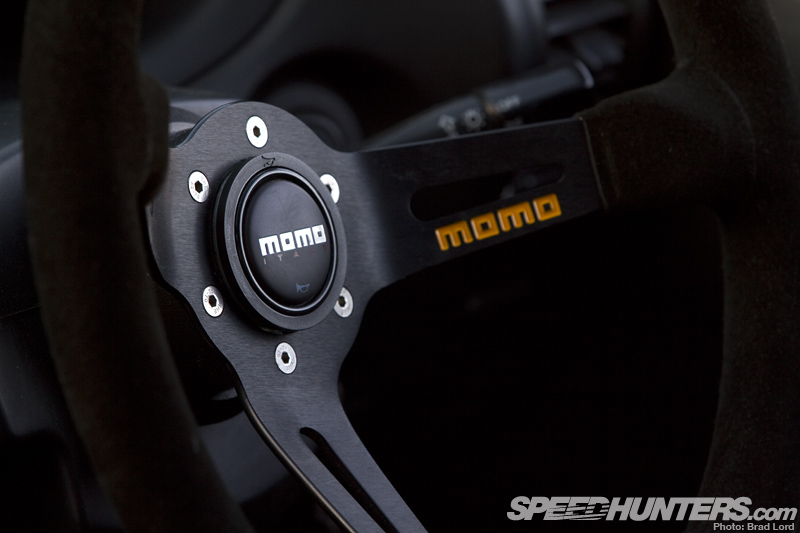 It's been a long time since Charl first purchased the car. Back then it was a fresh-off-the-boat import from Japan in stock standard condition and ripe to be massaged into a track day toy.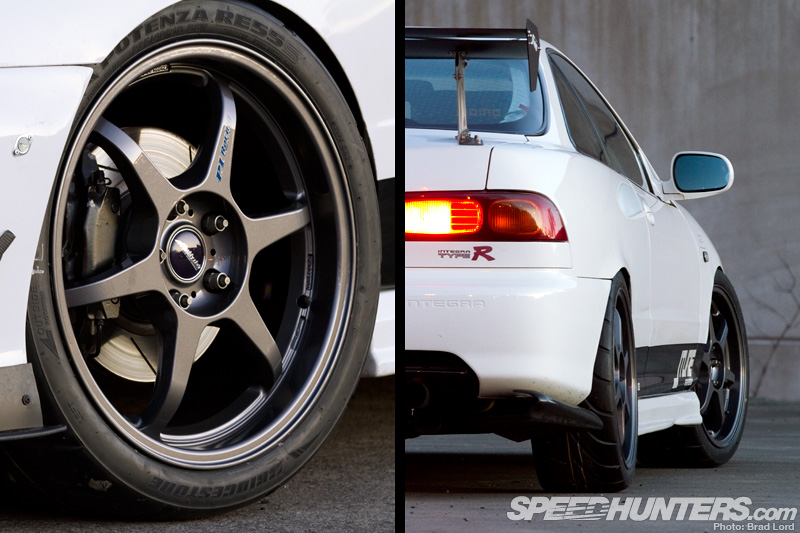 Charl began modifying, years passed, and by the time he was finally finished he held the key to a hard-tuned streeter that was throwing down 215hp at the front wheels courtesy of its fully-built B18C Type R engine. I'm sure that anyone who knows anything about Honda B-series engines will agree that's a pretty healthy number for a 1.8L base, and as high as you might expect to see on a pump gas street car; but ultimately Charl wanted more.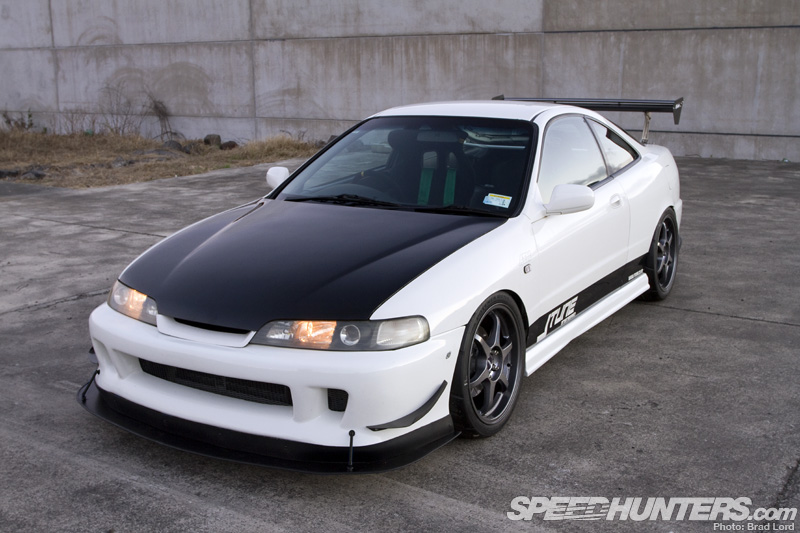 A harder, faster and stronger package always weighed heavily on the back of his mind, and without diluting the original ethos Honda bestowed on the ITR – an important factor for Charl in its evolution – he found what he was looking for in the form of a K-series engine swap. Today the Integra is making a Dynapack-proven 189kW at the front wheels at 9,000rpm. That's 253whp in imperial, or 300hp at the engine if you factor in 20 percent drivetrain loss. In other words, this is a very fast naturally aspirated Honda street car.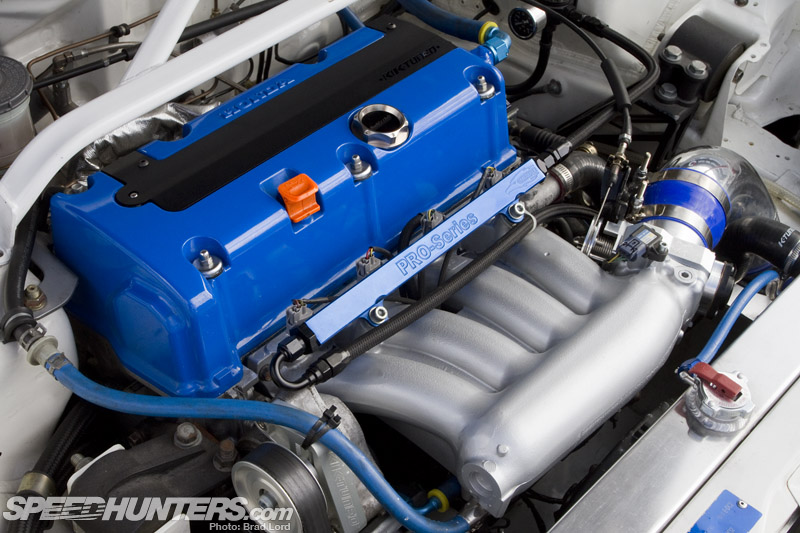 In New Zealand Honda tuning circles JTune has lead the K-series revolution. Every time I've poked my head into the workshop there's been at least one car under the knife and a line-up of K20 and K24 engines – all locally sourced through standing orders with auto dismantlers – are ready for the next.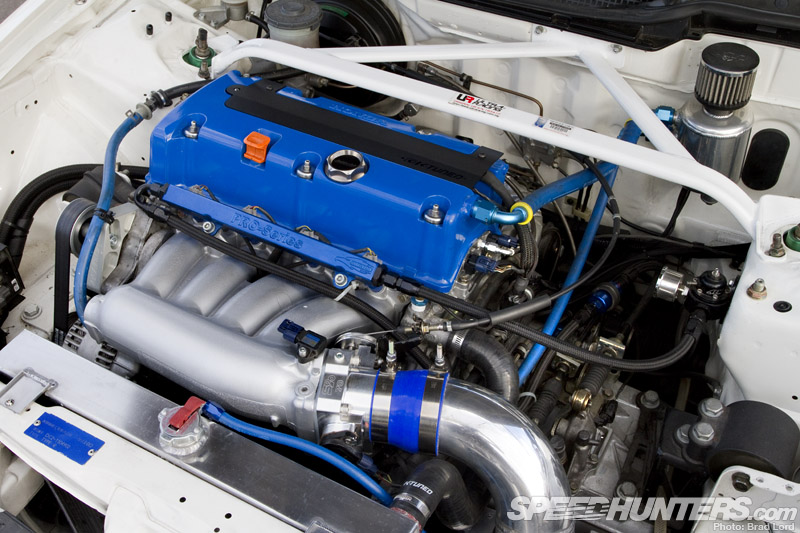 At the heart of this particular conversion is a rebuilt K20A engine from a JDM-spec DC5 Integra Type R that's been slotted into place via an Innovative Motorsport mount kit. Apart from looking clean, the thing that surprised me most about the package is just how basic it is, given how much power it makes. The bottom end, for example, is totally stock, and the cylinder head was only subjected to a quick clean up of the ports before being fitted out with SuperTech valves and springs and – after extensive back-to-back dyno testing – a pair of SVM 212 Stage 2 camshafts.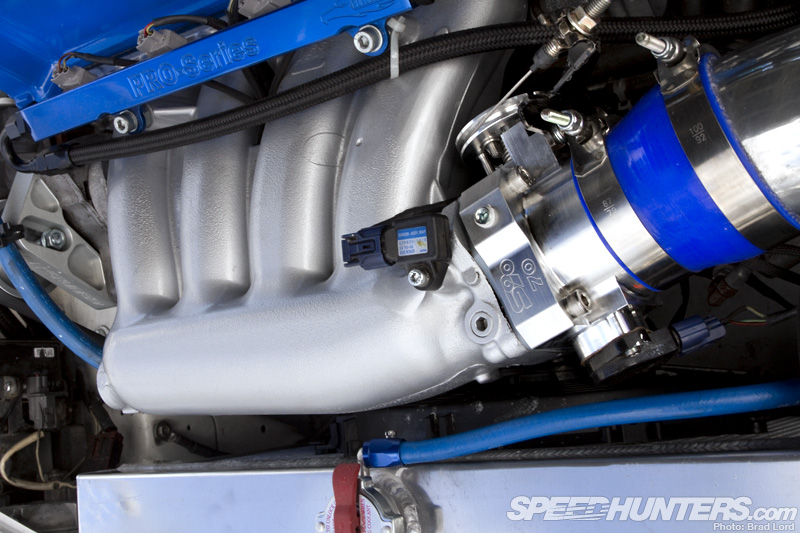 On the intake side the engine utilizes the improved flow characteristic of a Honda RRC manifold from a late model FD2 Civic Type R. There's also a 70mm S90 Performance throttle body fed from a K&N filter behind the front bumper via one of JTune's own tuned-length short ram intake pipes.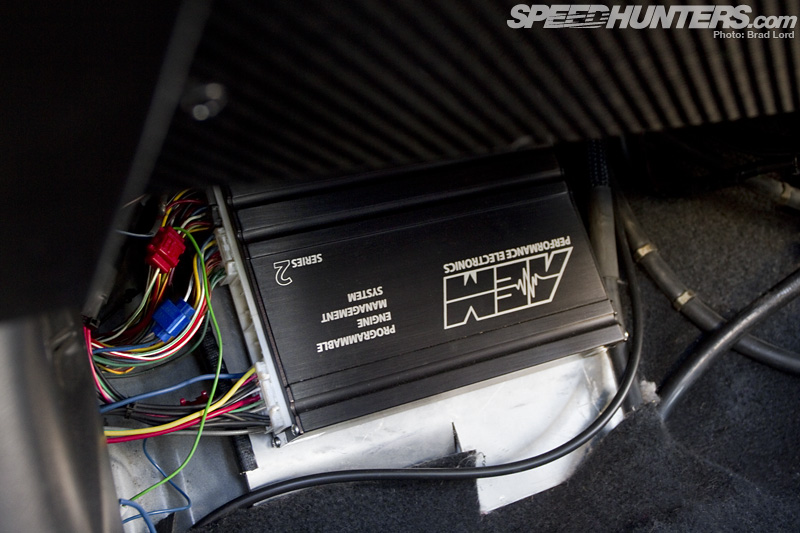 On the fuel side of the equation there's a high-flow in-tank pump and an adjustable fuel pressure regulator from AEM, along with a Golden Eagle PRO-Series fuel rail and four RDX 410cc/min injectors. With plug-and-play K-series connectivity AEM's new Series 2 engine management system gets the nod from JTune too.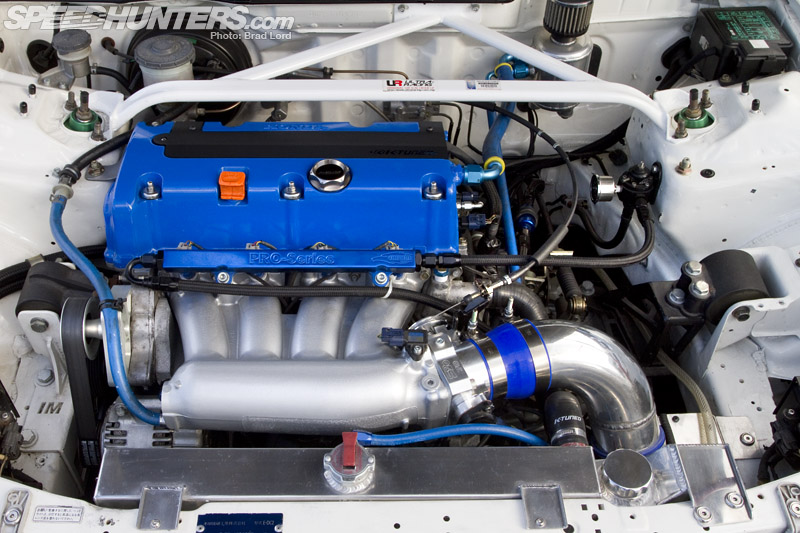 The only other performance modifications of note are a Skunk2 header and an US-sourced Advanced Street Performance (ASP) three inch exhaust system. Of course, if Charl wanted more power there's always the option of building up a K24 in the same sort of vein, at which point breaking the 200wkW (268whp) mark has proven to be totally achievable. As it stands though, the JTune K20 package makes more peak horsepower-per-litre than a current model Porsche 911 GT3, or a Ferrari a 458 Italia. Food for thought…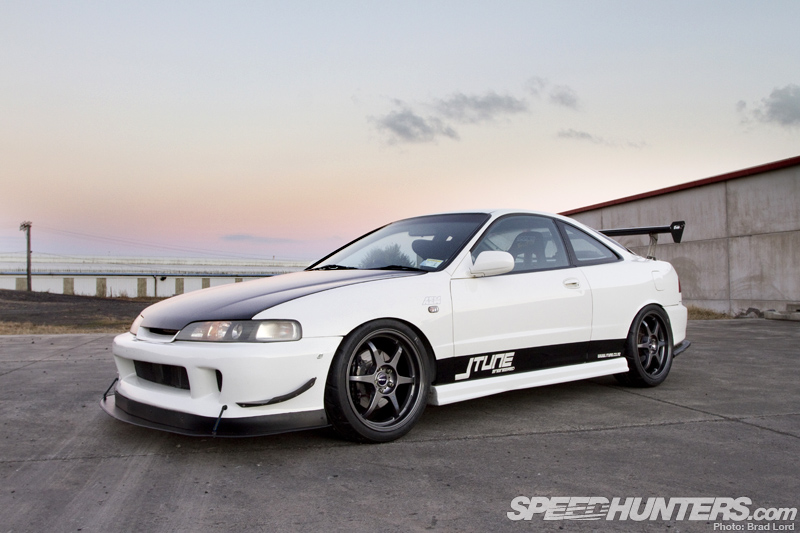 More importantly perhaps, the ITR is able to get the power down to the ground in a semi-civilized manner. That's thanks in part to a KAAZ 1.5-way limited slip diff in the DC5R-spec six-speed gearbox, and 225-section Bridgestone Potenza RE55S semi-slick tyres wrapped around 18×8-inch Buddy Club P1 Racing rims. The latter is made possible through an ITR '98-spec five-stud hub conversion and some slight massaging to the rear fenders.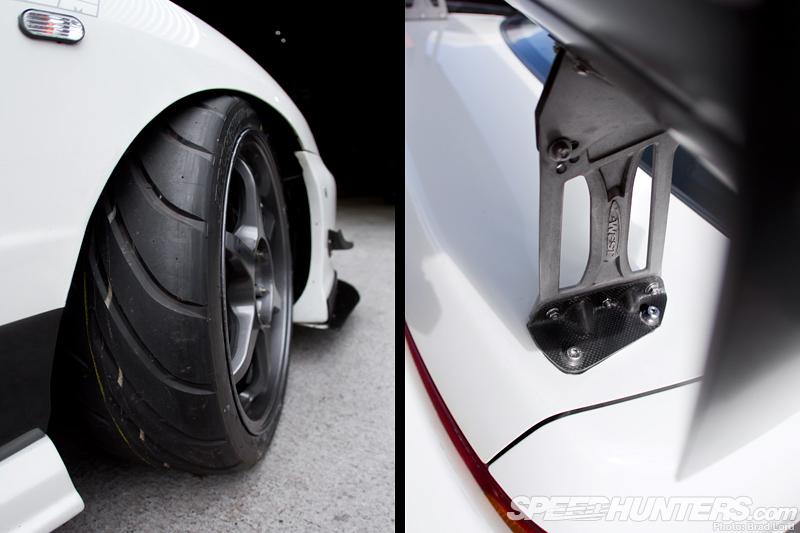 Based up the set-up JTune pieced together for its front-running Honda Cup #95 Civic EK9, the suspension arrangement became a key factor in the build. On top of Tein Super Racing coilovers, components from Hardrace, Skunk2, K-Tuned and Ultra Racing have pulled together a setting that's more about fast turn-in than understeer; and grip over wheelspin. It stops well too, with a Porsche caliper and Pagid pad upgrade on the front end and an upgraded ITR '98-spec pad package at the back.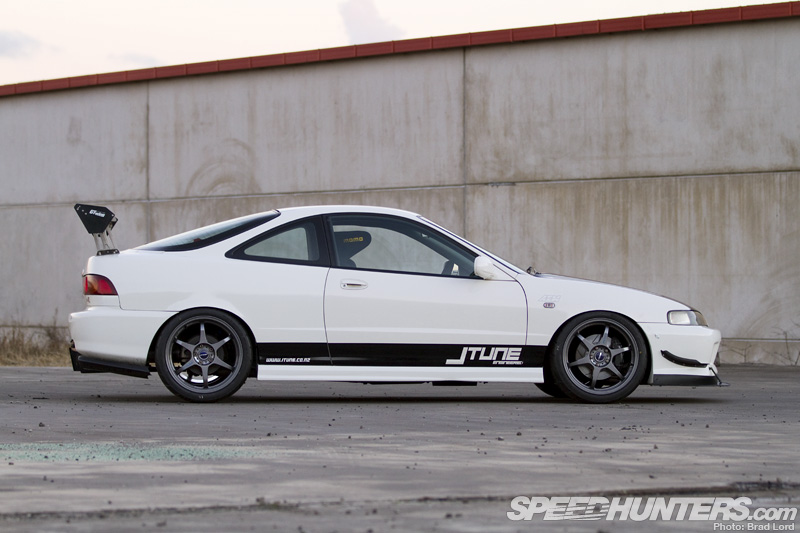 I've always liked the DC2's proportions – especially when it's in factory Type R form – but I really dig what Charl's done with the outside of his car. Starting at the front end, the Integra wears a Air Walker (aka Backyard Special) front bumper, a JTune SPL splitter and carbon canards, an ITR '98-spec HID headlight conversion and a Spoon carbon fibre bonnet layered in black-tinted clear. The side skirts and GT wing are by C-West and the rear undertray/diffuser combination is a Varis device originally destined for a Mitsubishi Lancer Evo VI, but modified to fit here. Simple? Yes. Effective? Very.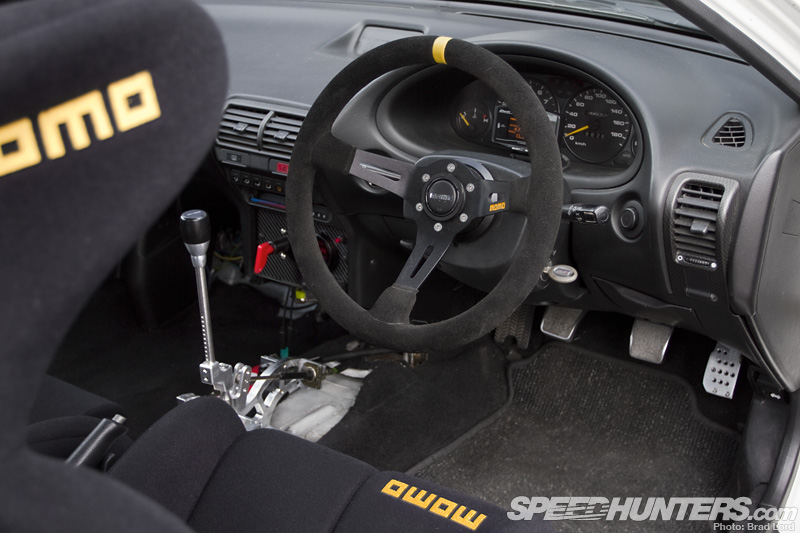 Being as much of a road car as it is a track toy, the DC2R's interior blends equal elements of its former life as a dedicated daily, and the racetrack. Although the rear passenger and hatch compartment has been stripped void of all of its trim, up front the factory dashboard, door trims (with electrics) and carpet is retained. Sure, there'd be a few kilograms saved if Charl did some stripping and gutting up in here, but then it would lose some of its R identity, and that's not what this car is all about.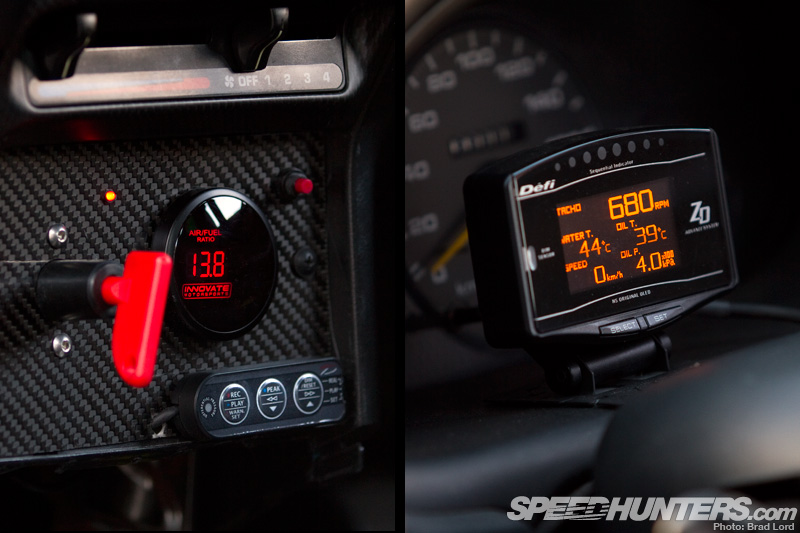 There's a no-fuss approach to the metering too, which I like.  Just a Defi Advance ZD digital multi display behind the steering wheel and an Innovate Motorsports digital air/fuel ratio meter in the centre console to keep tabs on what's happening under the hood.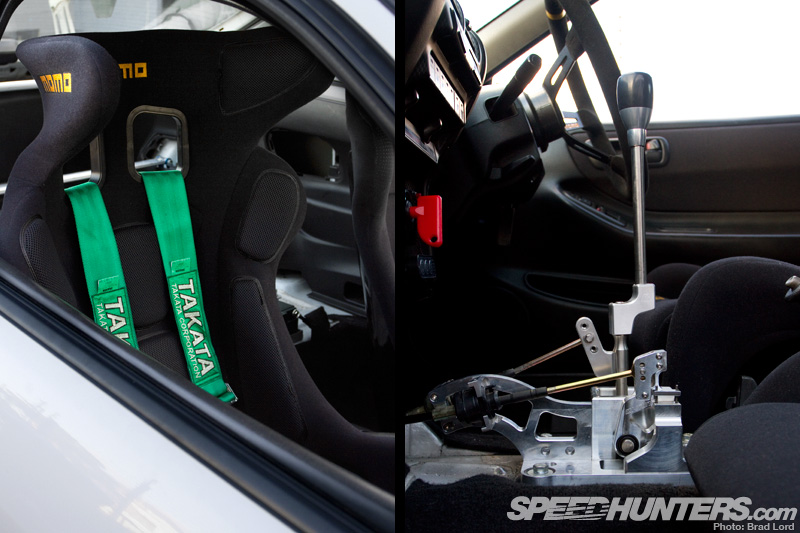 I have to make mention of the K-Tuned Shifter Box though, because it's a work of  billet aluminum art that also happens to make gear shifts quicker and much more precise. With the adjustable stick position set to its highest point, the Spoon knob falls nicely to hand when you're strapped in the Momo Daytona seat, too.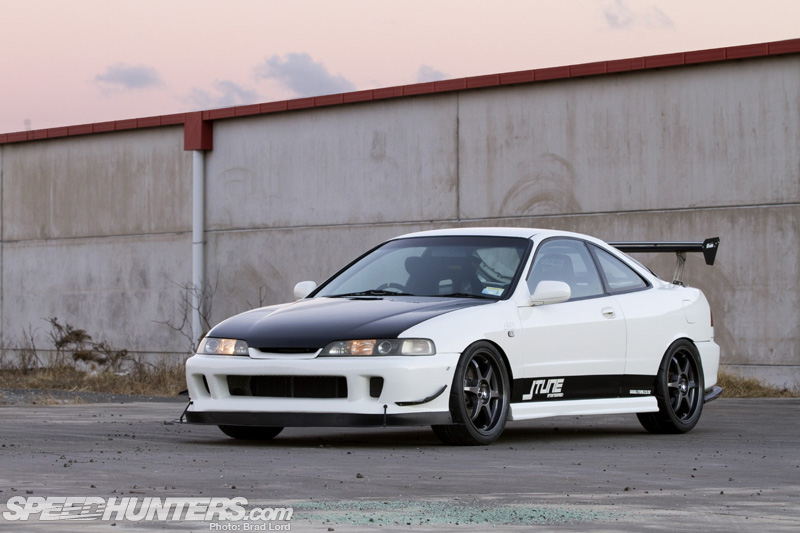 The thing I really like about about this car is that Charl hasn't tried to reinvent the wheel with the upgrades that he's made. I don't know how many times I've seen cars lose the 'X factor' that made them so appealing in the first place, through ill-thought modifications. But that's certainly not the case with this ITR – everything works, everything has purpose.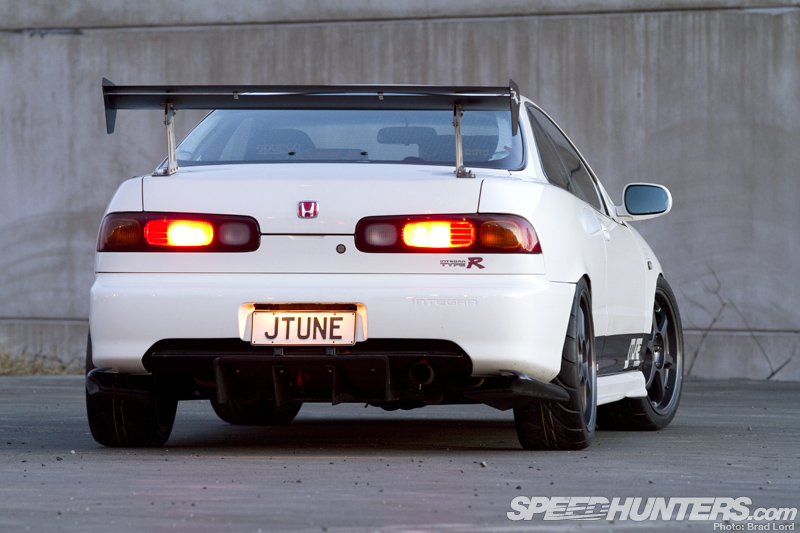 More importantly, each and every one of its modifications feels like an extension of that superb front-wheel drive machine Honda engineers delivered back in 1995 and blessed with the hallowed 'R' badge. There's nothing lost here, but plenty gained.
Brad Lord
brad@dev.speedhunters.com
A K-swapped Civic EG on Speedhunters
Spoon Sports Super Taikyu EK9 Civic on Speedhunters
Charl Tait's 1996 Honda Integra Type R
Numbers
253hp @ wheels (9000rpm)
Engine
Honda DC5R K20A DOHC iVTEC, ported cylinder head, SVM 212 Stage 2 camshafts, Supertech valve springs and retainers, Toda chain tensioner, Civic FD2 RRC intake manifold, S90 Performance 70mm throttle body, JTune SPL short-ram intake, K&N air filter, Golden Eagle PRO-Series fuel rail, RDX 410cc/min injectors, AEM fuel pressure regulator, AEM fuel pump, Skunk Power Flow headers, Advanced Street Performance (ASP) three-inch exhaust system, modified oil pump, Mocal oil cooler, custom aluminum radiator, Innovate Motorsports engine/gearbox mounts, AEM Series 2 engine management system
Driveline
DC5R six-speed gearbox, Exedy Hyper Single clutch, Kaaz 1.5-way LSD, 5.1:1 final drive
Suspension/Brakes
Tein Super Racing adjustable coil-overs, K-Tuned traction bar, Hardrace spherical bushes front/rear, Skunk Pro Series front camber arms, Hardrace rear camber arms, JTune SPL front castor bushes, Ultra Racing 3-point front strut bar, Cusco rear strut bar, Ultra Racing rear upper bar, Porsche four-pot calipers, 300mm slotted rotors, Pagid pads (front), DC2R 98-spec rear OE callipers/rotors, Pagid pads
Wheels/Tyres
18×8-inch Buddy Club P1 Racing alloys front/rear, 225/40R18 Bridgestone Potenza RE55S semi slicks front/rear, DC2R '98-spec hubs
Exterior
Air Walker front bumper, JTune SPL front splitter, Spoon carbon fibre hood, Varis carbon fibre rear diffuser, C-West Type-III GT Wing, DC2R 98-spec HID headlights
Interior
Momo Daytona driver's seat, Sparco Evo 2 Plus passenger seat, Takata MPH340 harness belts, Momo suede dished steering wheel, NR-G hub, K-Tuned billet shifter box, Defi Advance ZD digital multi display, Innovate Motorsports digital A/F meter, dry-cell battery