After checking out the 5Zigen time attack FD2 last week during our special "FF" theme, I thought it would be interesting to take a little tour of their main factory and HQ in Osaka. 5Zigen – pronounced go-jigen in Japanese (meaning "fifth dimension") – was founded back in 1987 and quickly became one of the most popular brands in the JDM tuning world designing and producing performance exhaust systems for a variety of cars.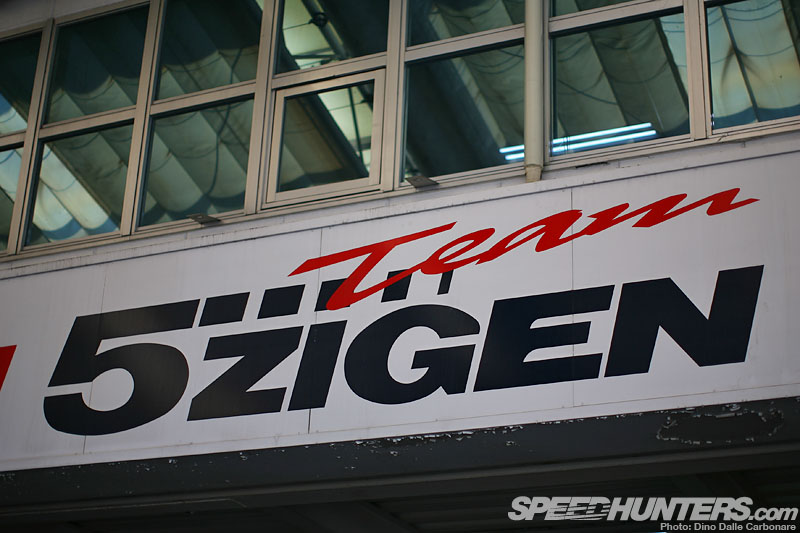 Since then the company has grown significantly, expanding into markets like the US and continuing to come out with cool new exhaust designs as well as expanding into a variety of other products like lightweight wheels.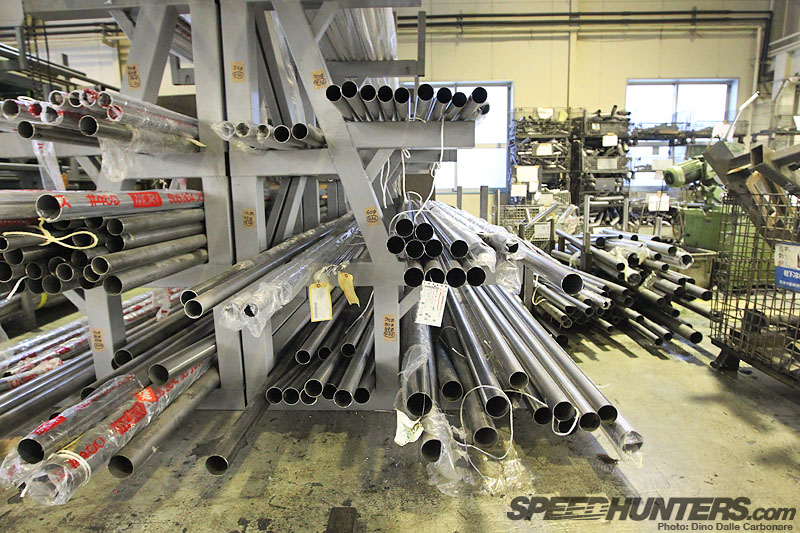 After wrapping up the shoot on the Civic Type-R I was allowed to have a quick look at how their systems are put together, from the raw stainless steel pipes…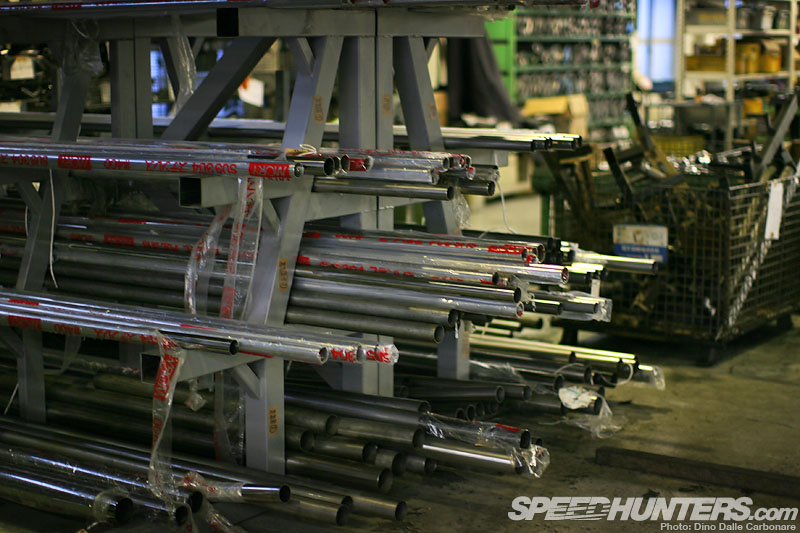 …that form the starting point of every exhaust, all the way to the finished and boxed products.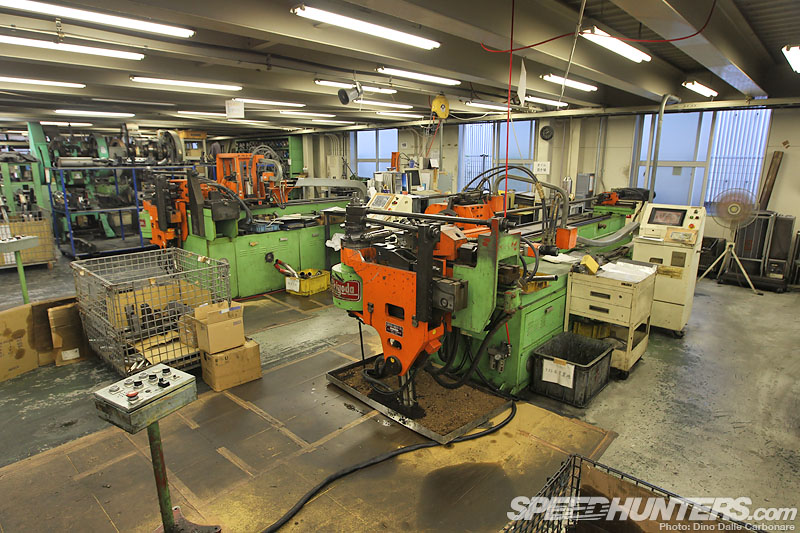 I think what I didn't initially expect was the sheer scale at which 5Zigen operates at. Their main factory is far bigger than I expected and equipped with all the industrial machinery that you would ever need to knock out hundreds of complete systems a day.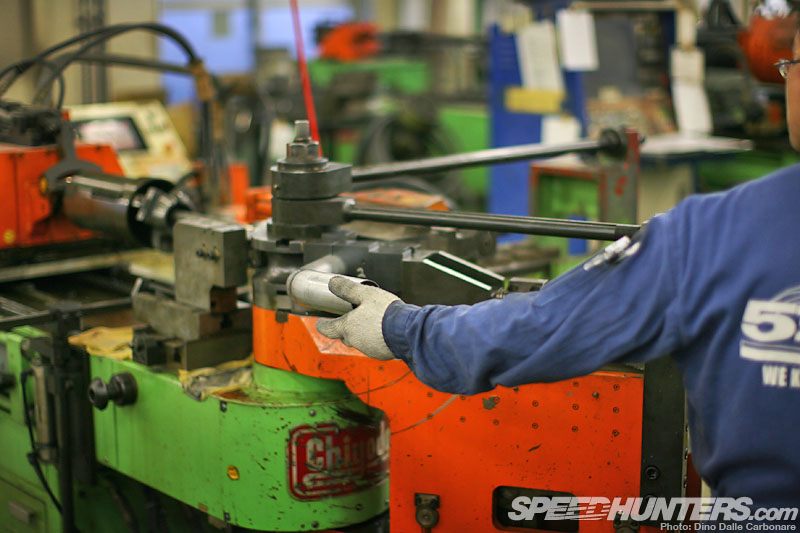 Despite most of the heavy work being handled by machines every step of the productions process is overlooked by takumi or "artisans" that feed sections of pre-cut pipes into the mandrel tube benders…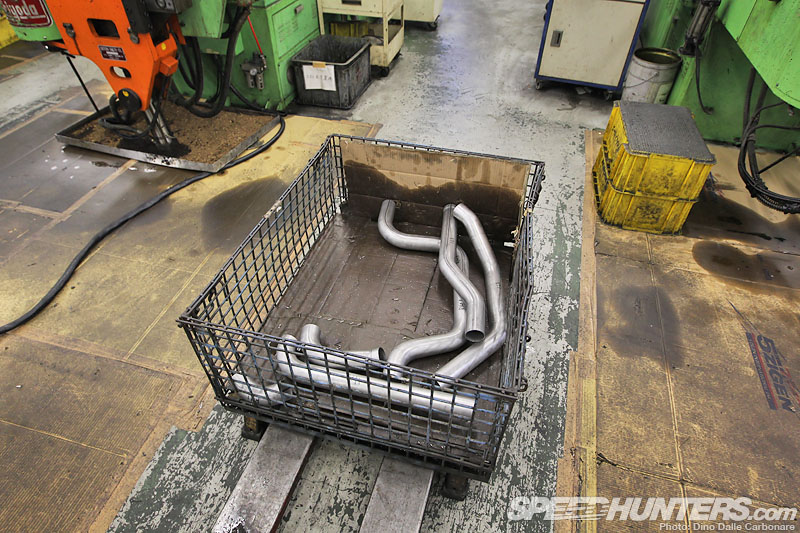 …that apply the necessary bends.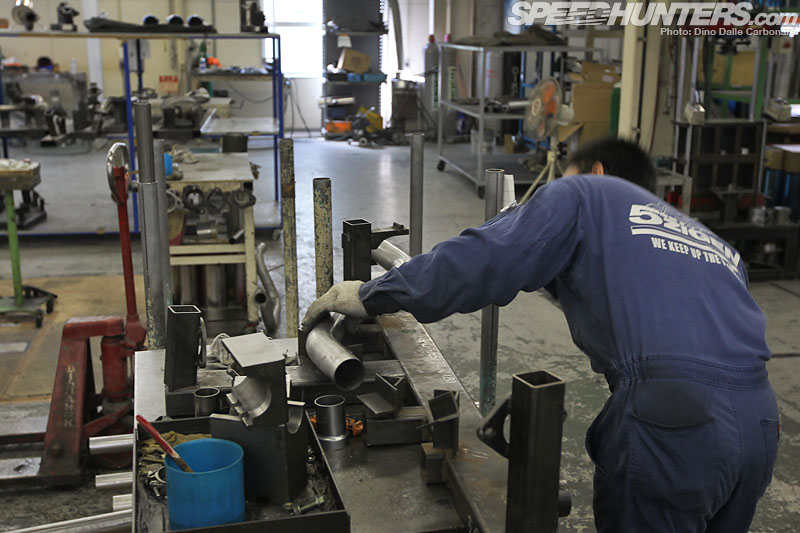 It is then onto a jig, where each formed section is placed on and welded up.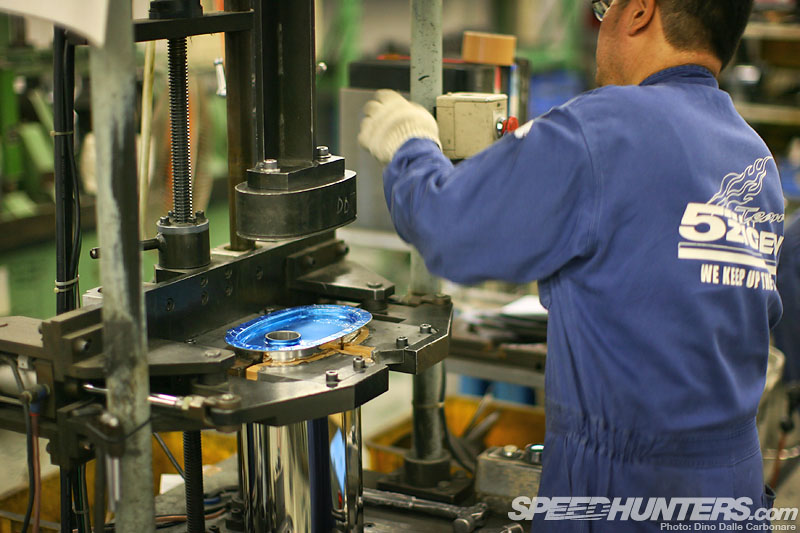 Another area of the factory floor is dedicated to silencers, which after being rolled into shape are capped off on one side…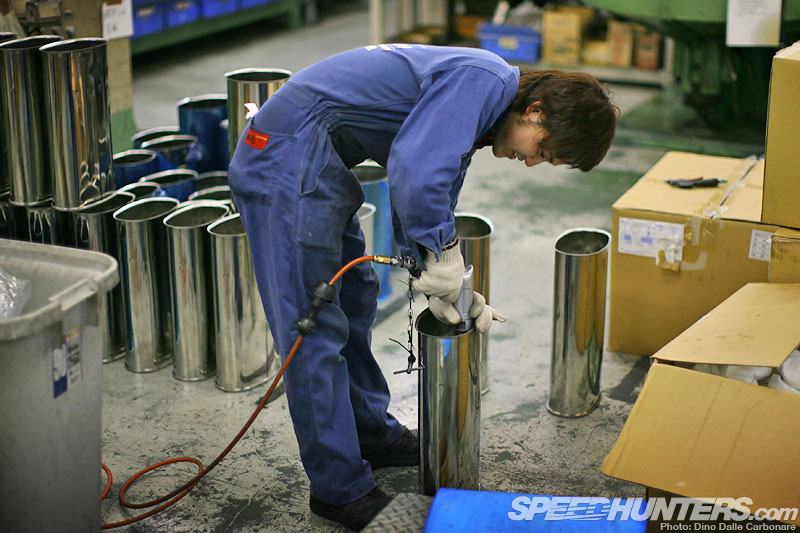 …and then stuffed with sound deadening material.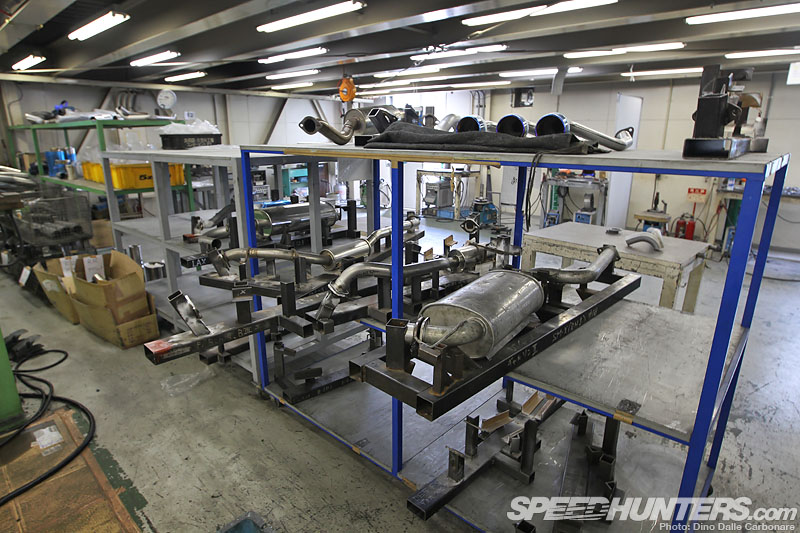 Here are some exhaust systems that had just been put together in their respective jigs.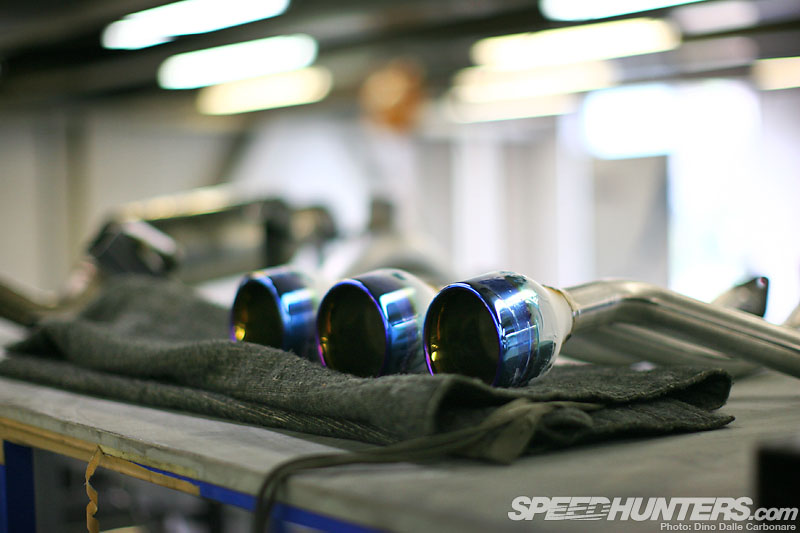 Aside from silencer type and design one of the most popular custom options at 5Zigen is tail pipes and above is an example of one of their most popular range for "dress up" applications. The burned titanium look is obtained thanks to a titanium coating applied to the stainless steel tip that can be made to have that blue, purple and gold variation of colors that more expensive and performance oriented titanium exhausts have.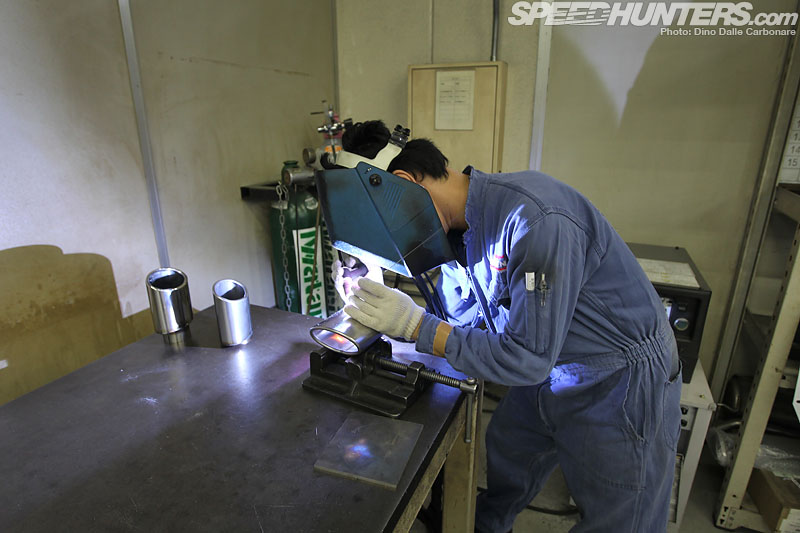 Aside from the wide range available through their catalogues…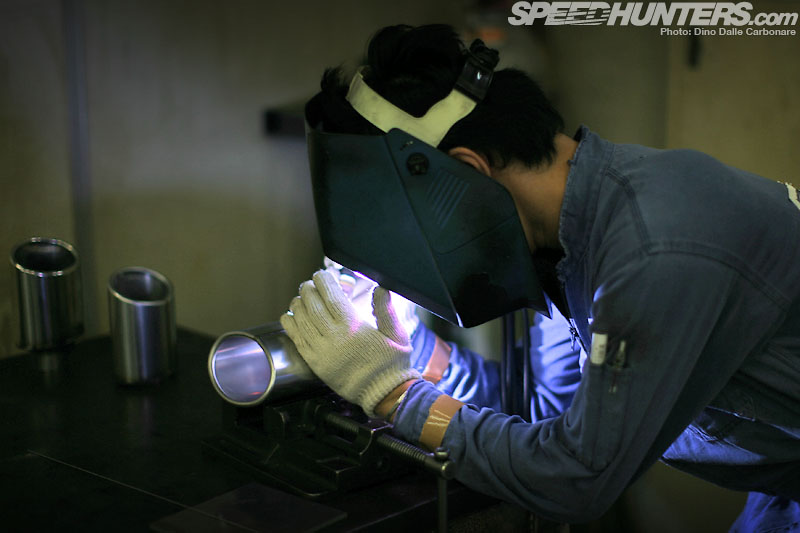 …5Zigen will fabricate any sort of custom system you are after, provided you can drop your car off at the factory.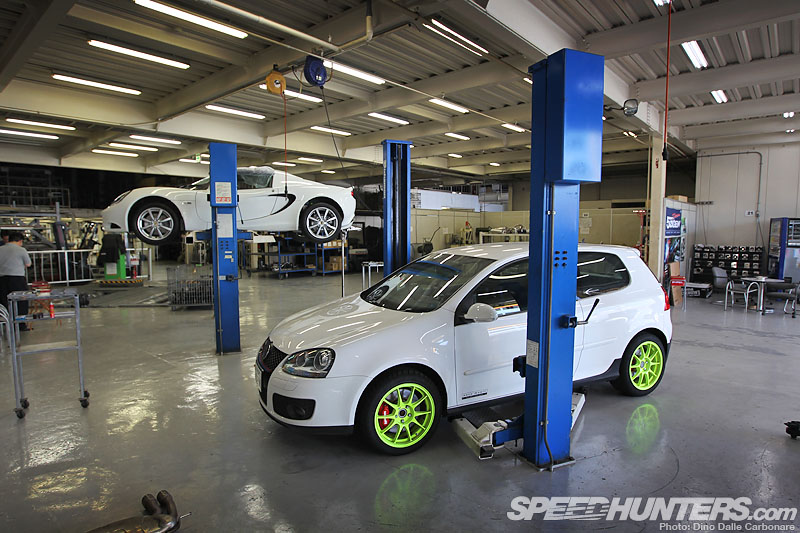 In the workshop section of the HQ these two cars were getting some special work done…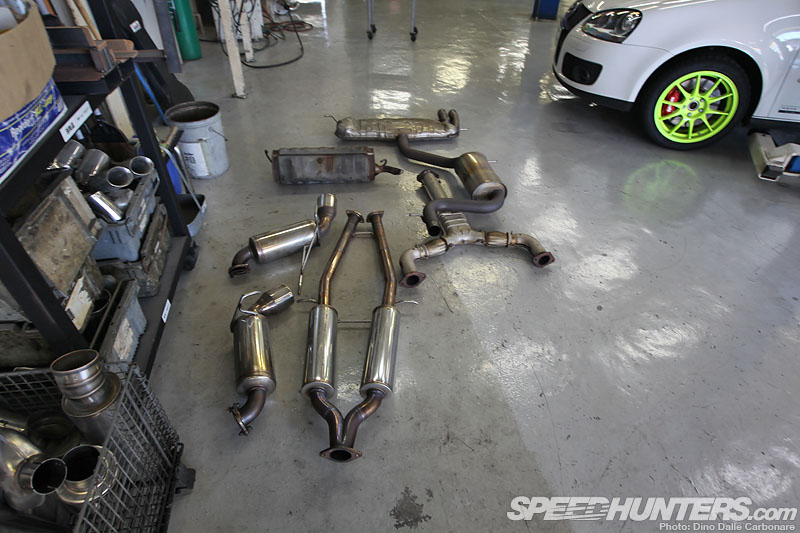 …with the Golf GTI soon to be fitted with this performance oriented twin exit exhaust.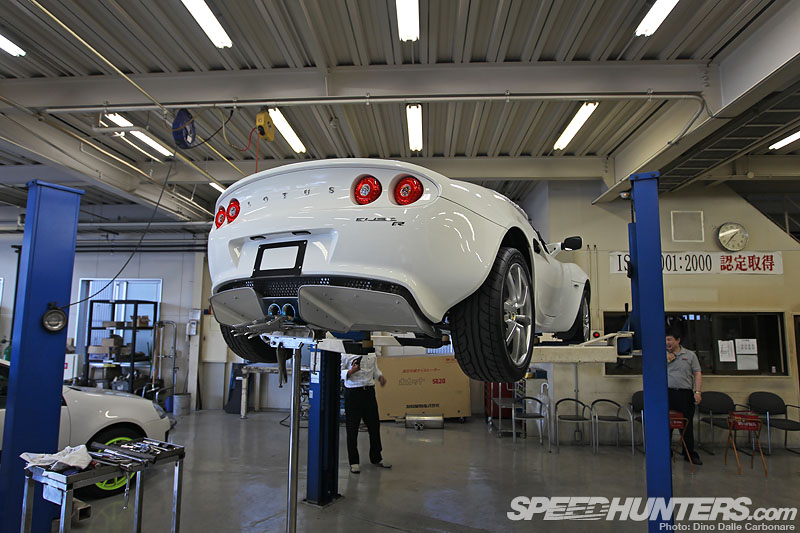 The Lotus Elise was on its way to having the finishing tacks put on its new silencer…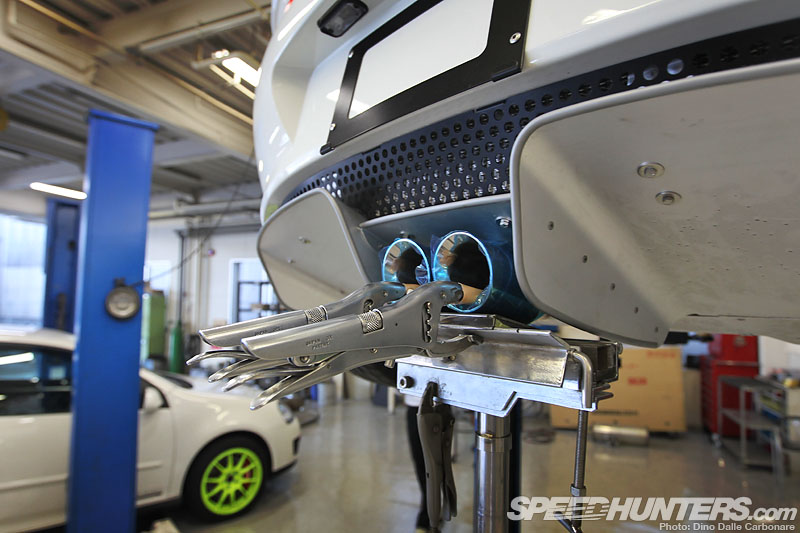 …before the whole thing would be removed and hand welded up properly.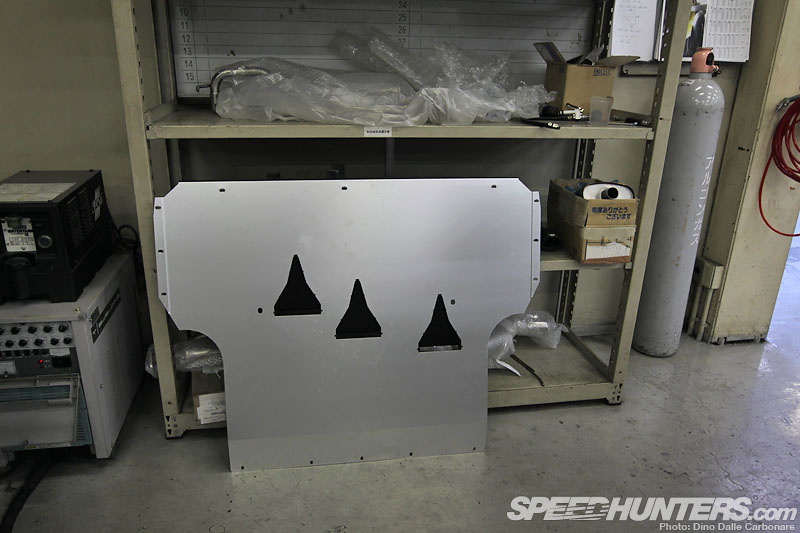 When it comes to fabrication there isn't much 5Zigen isn't capable of offering, as this one-off rear aluminum diffuser with three NACA ducts shows. I wonder what car this was for!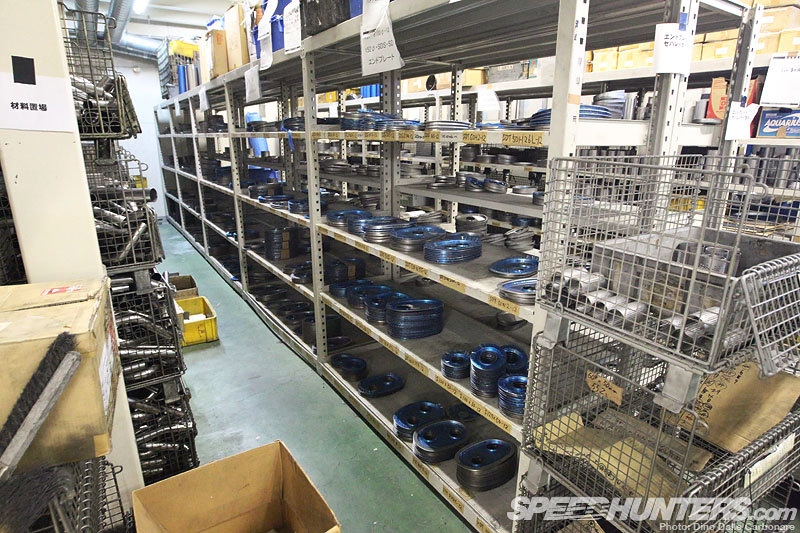 All exhausts are fabricated as each order comes in, but to facilitate and speed up the process a big stock of ready shaped and ready to go sections are kept in the warehouse.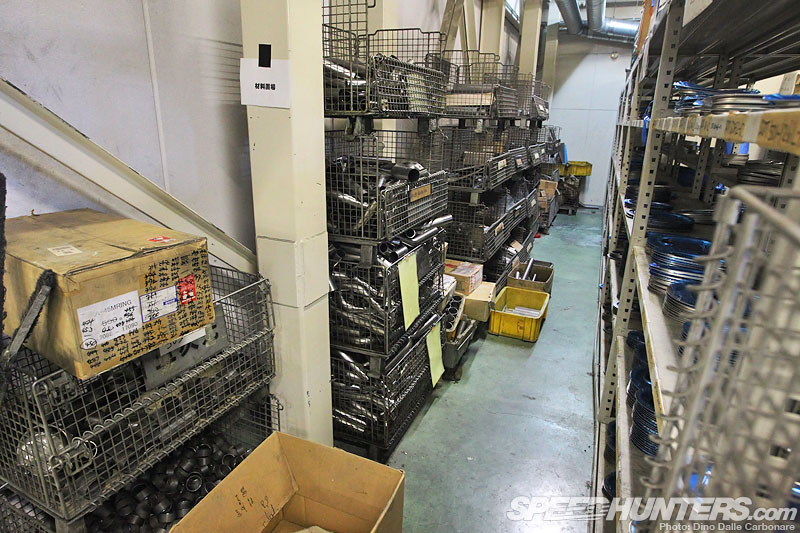 After an order comes in…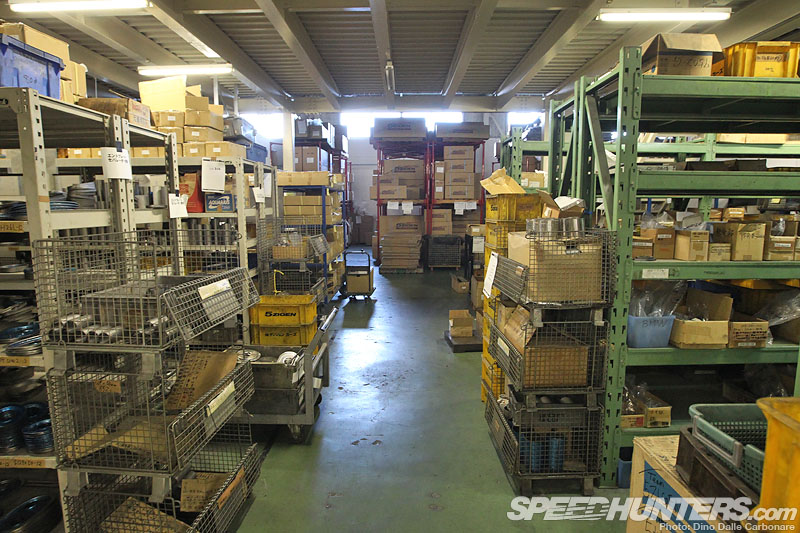 …it's just a matter of a few hours before a complete system can be put together.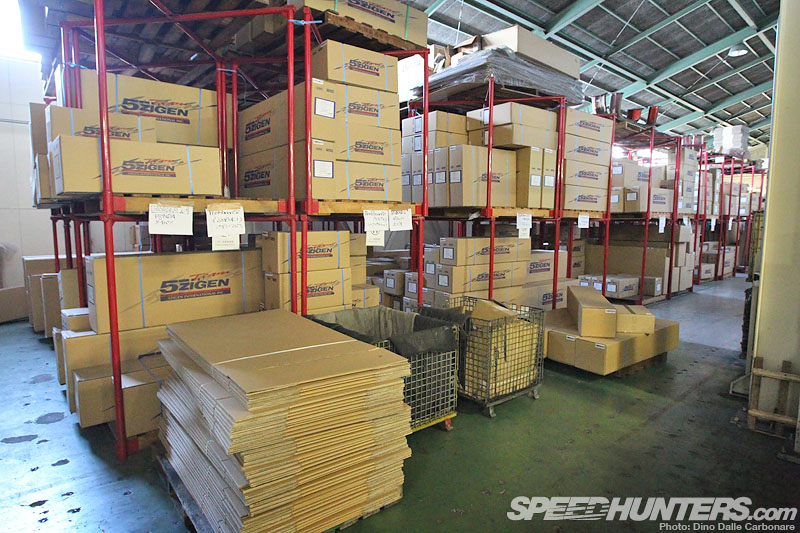 Of course 5Zigen also keeps plenty of stock of completed exhausts…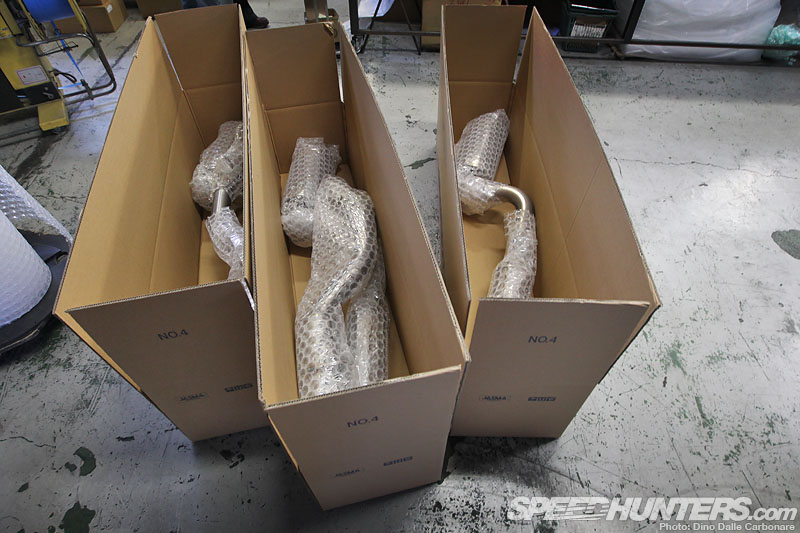 …for the more popular cars out there, all boxed up and ready to go.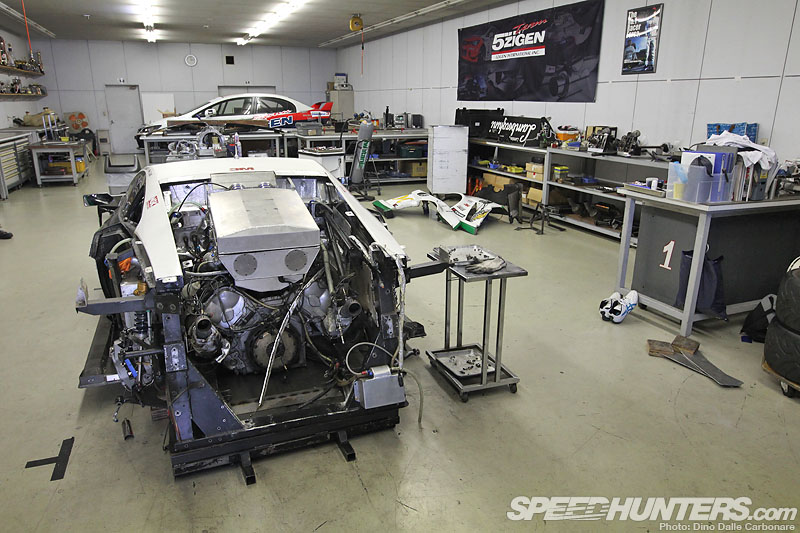 Aside from the main factory area the 5Zigen HQ is also home to the company's motorsports section. Ever since being established over 25 years ago, racing has been a very big part of their operation.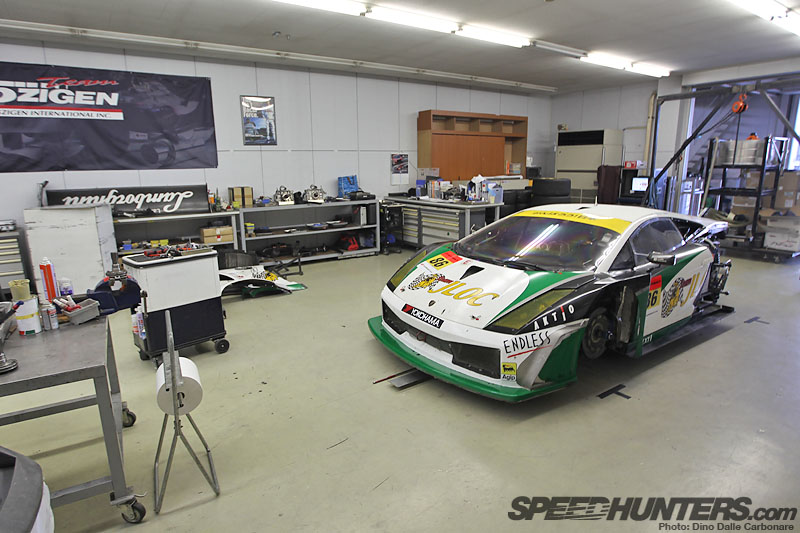 A great deal of their knowhow comes from the experience they have obtained over the years in both domestic and international racing series. They offer motorsport-level maintenance service and on top of looking after…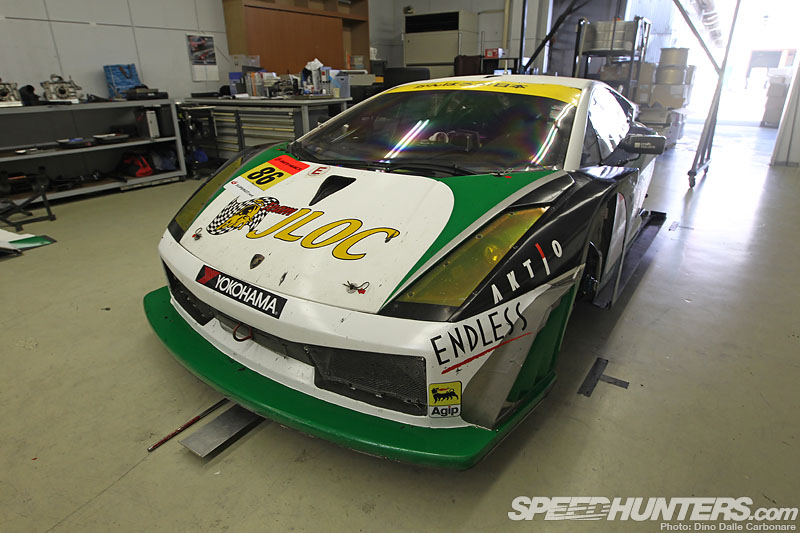 …cars like this Super GT GT300 Lamborghini Gallardo…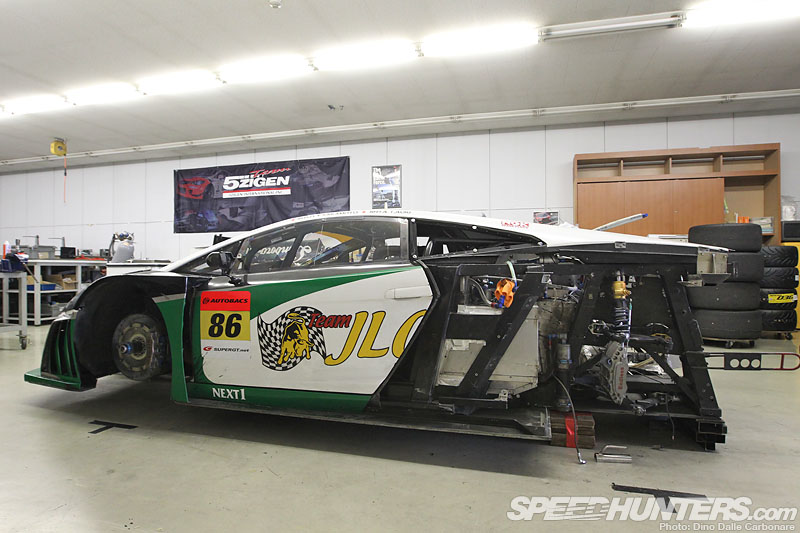 …of team JLOC, they are also able to build race cars from the ground up. The semi-disassembled Gallardo…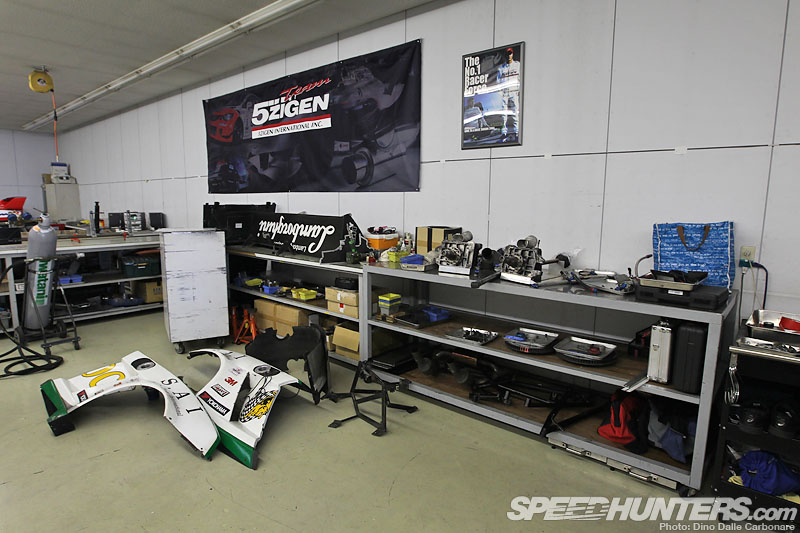 …was in for some mid-season TLC, which on top of usual engine checks…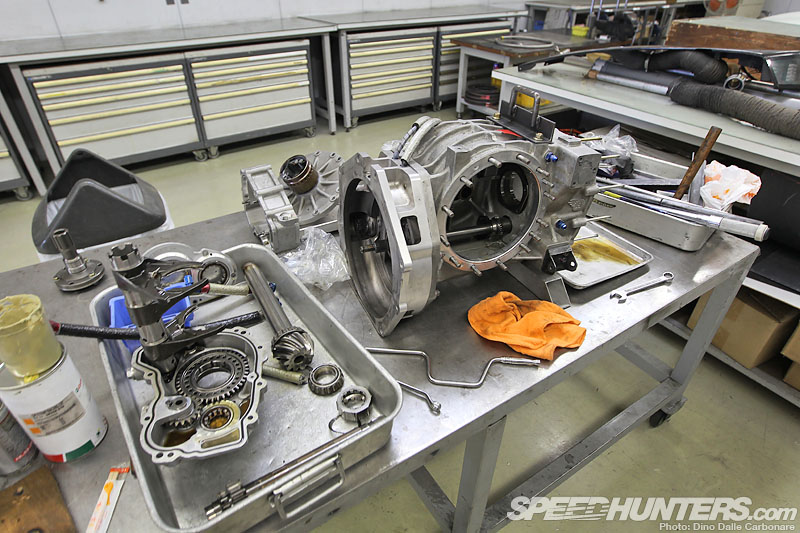 …included a gearbox and rear end rebuild.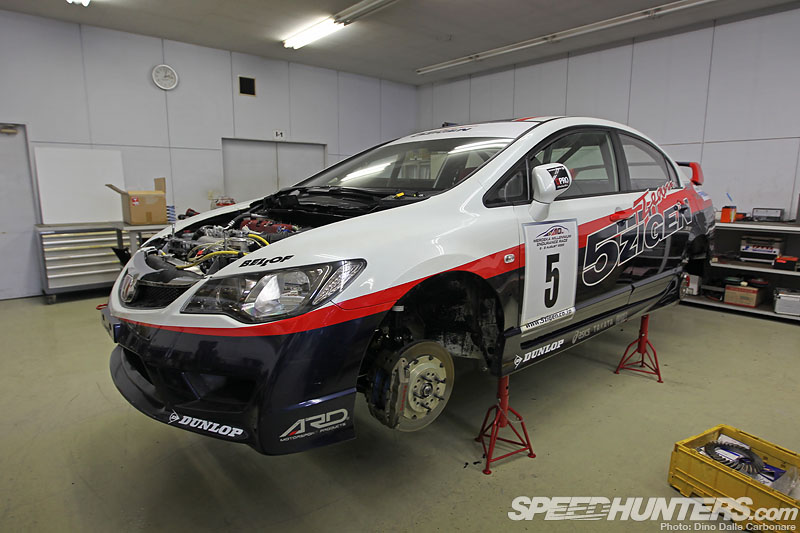 On the far corner of the workshop was this FD2, which had been built for a Malaysian endurance race series. This was pretty much built to Super Taikyu (Gr. N regulations)…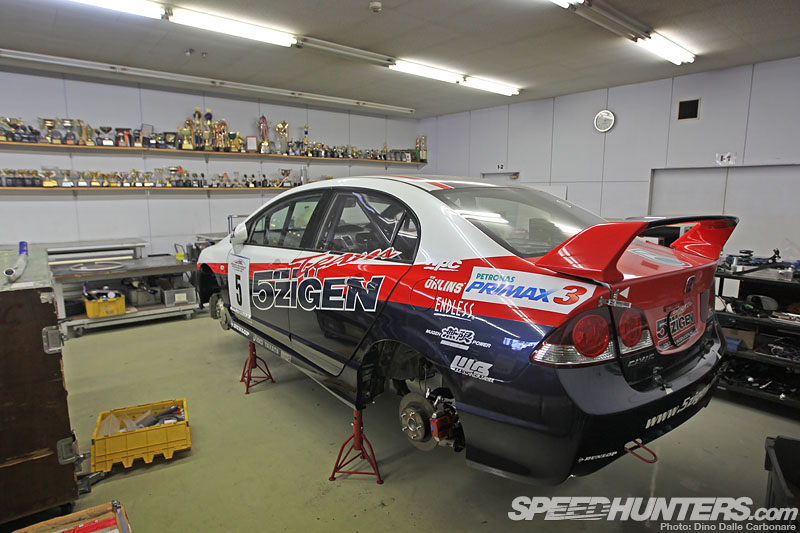 …that 5Zigen have tons of experience with. This means it doesn't differ much with the road car it's based on…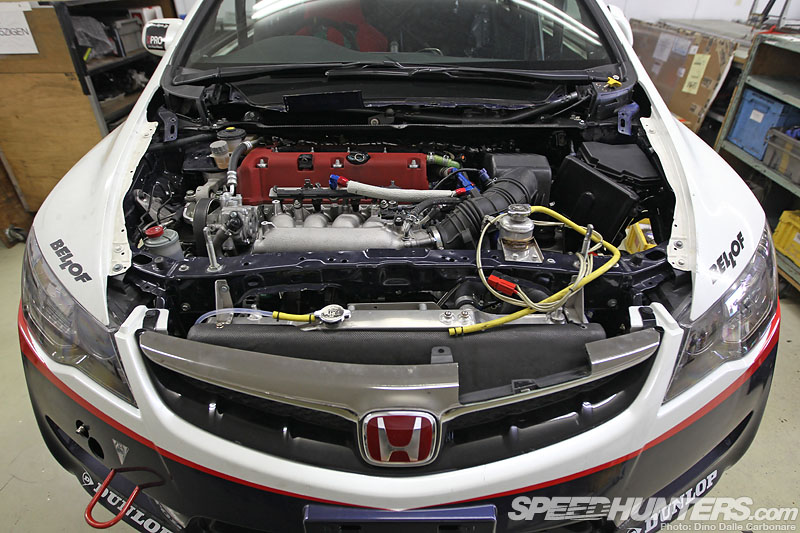 …with the engine only allowed very basic upgrades to the exhaust and cooling systems.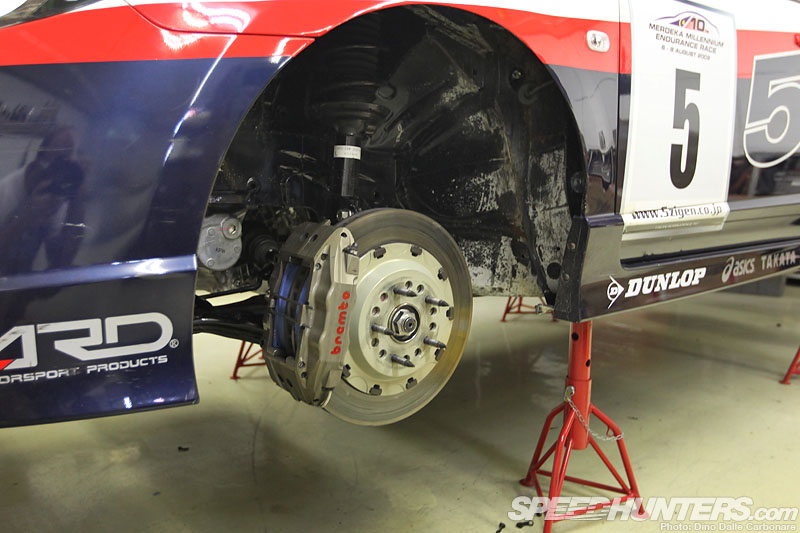 Suspension and brakes are allowed to be altered of course and on top of special race dampers this JDM Civic sported Brembo Racing 4-pot calipers up front along with larger brake rotors.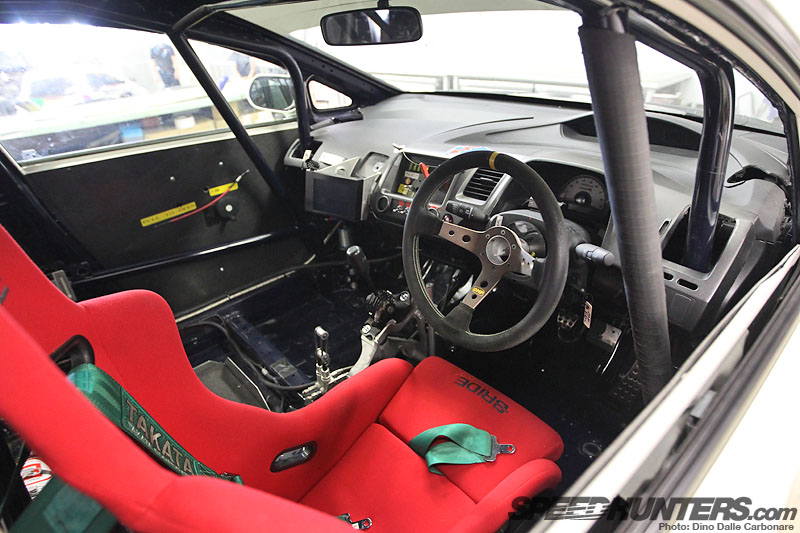 Much like their time attack car, the interior has been fully stripped and fitted with a safety cage.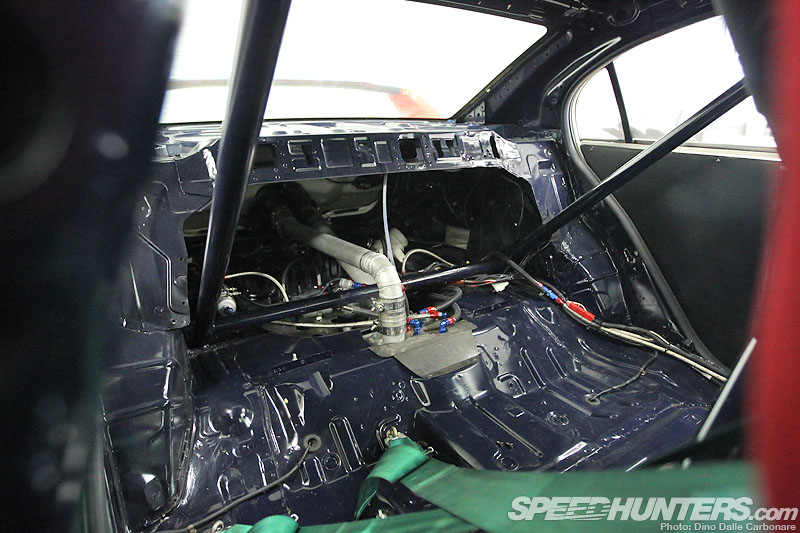 Most of the trunk space is taken up by the endurance-spec fuel cell.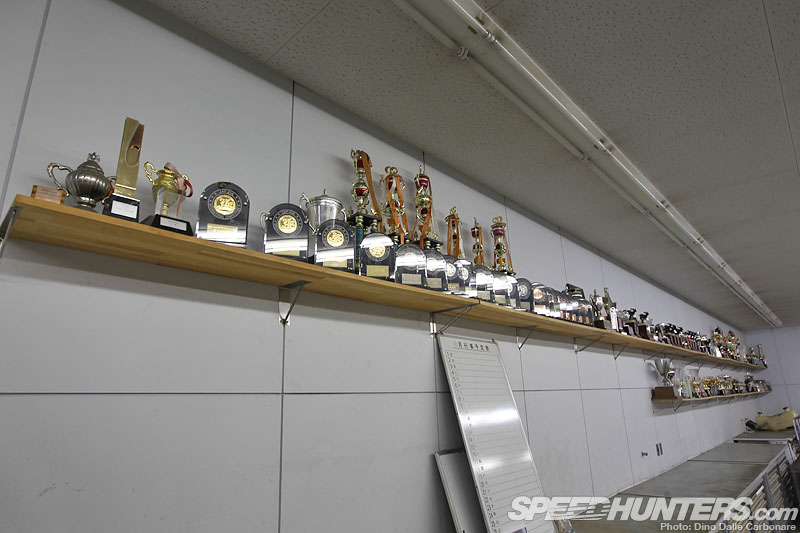 Lining the wall of most of the workshops are the tons of trophies that Team 5Zigen has picked up over the years…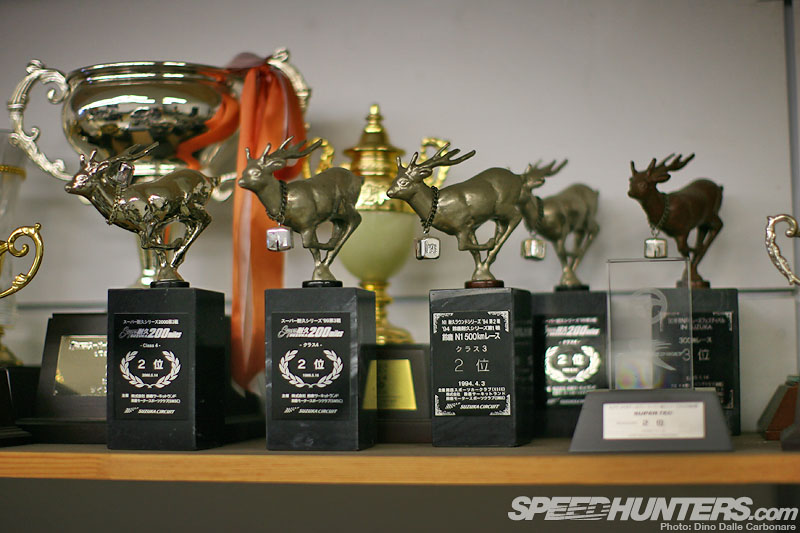 …from series that also includes Formula Nippon and Super GT. The racing aspect of the company is something that definitely makes 5Zigen special, and it was really cool seeing their race cars built in the same place they make their exhausts!
-Dino Dalle Carbonare