This weekend, Formula 1 headed to Sepang Circuit for the second round of the 2013 season, and what unfolded was a race filled with both on-track drama and some very uncomfortable moments between team-mates. The biggest of these was of course between first and second place finishers Sebastian Vettel and Mark Webber of Red Bull Racing.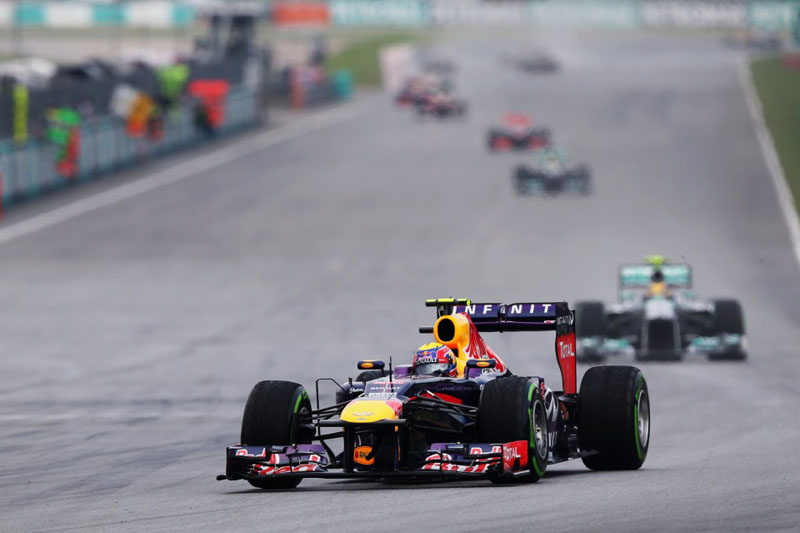 With 10 laps to go, Webber was in P1 leading the second place Vettel  with team orders to conserve pace and ensure the 1-2 finish. Sebastian had other ideas. He battled Webber hard, and after some hair-raising wheel to wheel action, passed his team-mate to take P1 and the eventual victory. Mark's reaction was immediate, throwing up the one-finger salute after Vettel made the pass.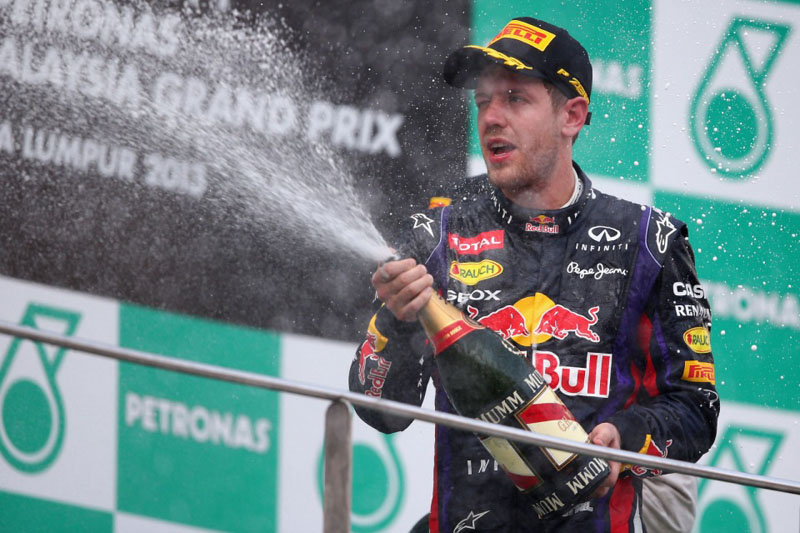 Vettel eventually apologized to his team-mate in the post race press conference, saying he should have obeyed the team and held his position behind Webber.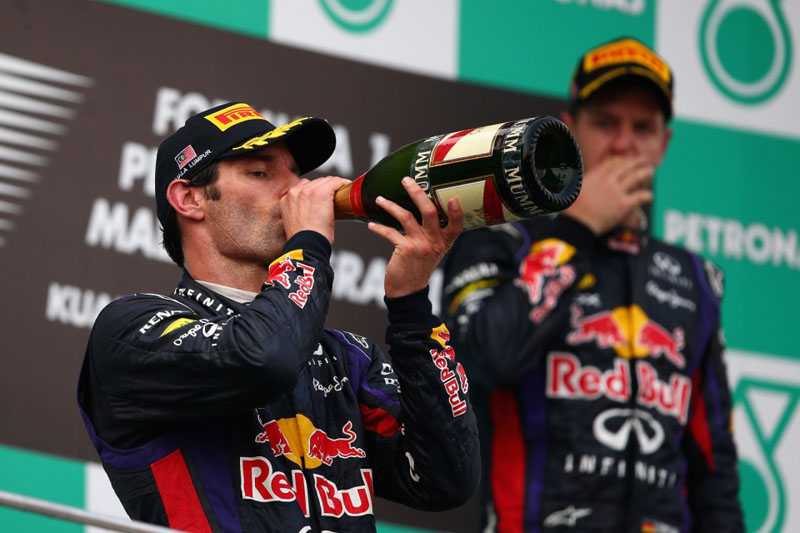 Webber on the other hand has not been so quick to forgive.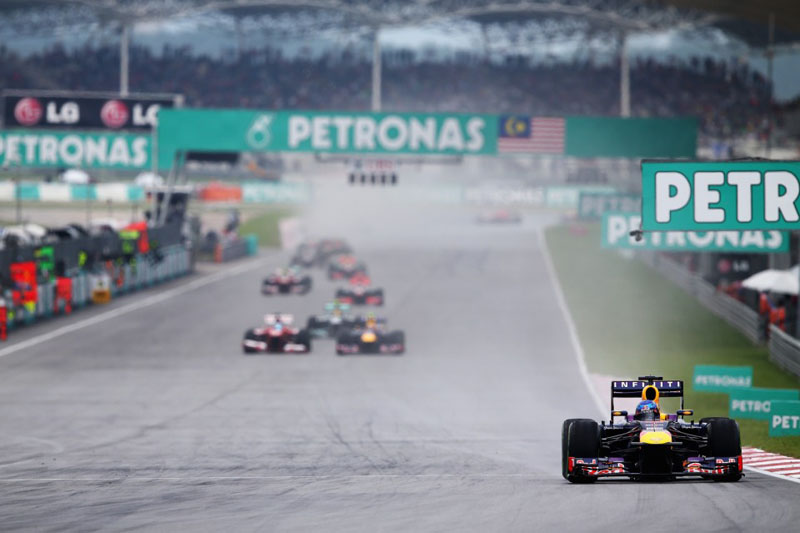 So with all the controversy that followed Sunday's race, we thought we should open a little discussion so you guys can voice your opinions on what happened. What do you think about team orders F1? Was Vettel wrong to overtake? Should it be every driver for himself? Perhaps more importantly, what should Mark Webber do next?
We've also thrown in a poll to get your thoughts on what you'd do if you were in Webber's shoes.
-Mike
(Photos from Red Bull Racing)
[polldaddy poll="6990059"]