No matter what school of thought you may belong to, the kyusha scene in Japan has been steadily growing in popularity over the last few years. The vastness in which vintage cars are approached in Japan is as diverse and as varied as the culture itself, no matter how you tackle your own build, it will be appreciated and accepted. It's a mishmash of styles and tuning practices but when applied to all the wonderful JDM cars of the last fifty years, well we all know how impressive the results can be.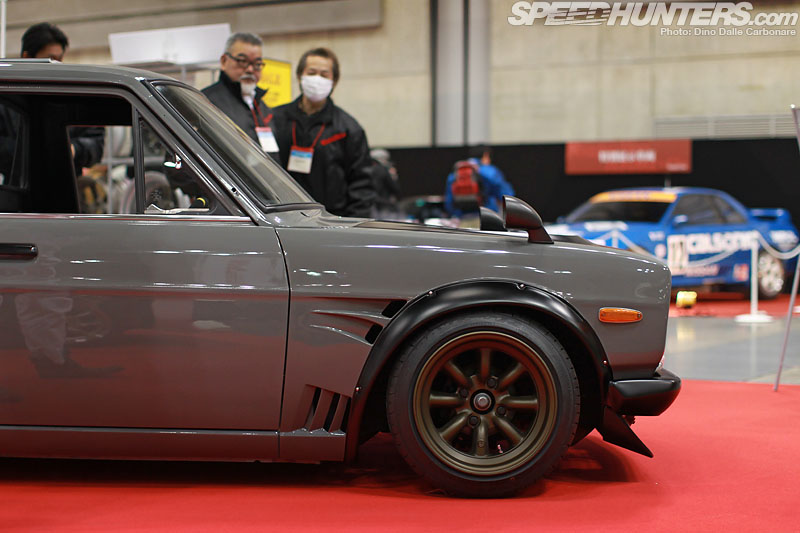 Every year the guys at Nostalgic Hero, Japan's biggest and most popular vintage car publication, organize the Nostalgic 2 Days show at the Yokohama Pacifico exhibition center. It's a perfect time to immerse oneself in the best this particular scene has to offer and admire the love and respect these die hard enthusiasts have for the classic stuff.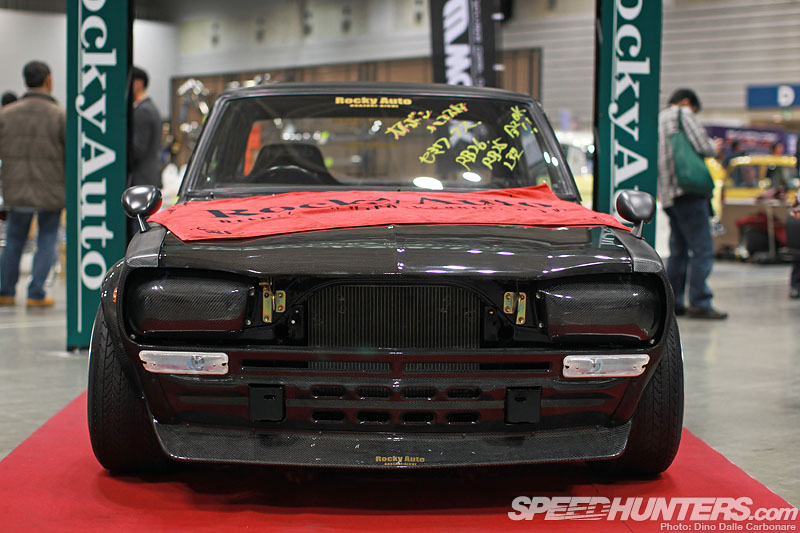 Despite this being only my second time at the show, I have already come to like it quite a lot, mainly due to its relaxed pace. It's a day of taking in the details, seeing what new cars tuners have been working on and how the industry has supported them all with yet more parts and upgrades. Rocky Auto had the center spot in the exhibition hall this year, and as you made your way through the main entrance it would have been impossible to miss their latest project, this all carbon Hakosuka! The car is on its way to receiving a naturally aspirated RB26 in the coming months and you can bet we will be shooting this when it's ready.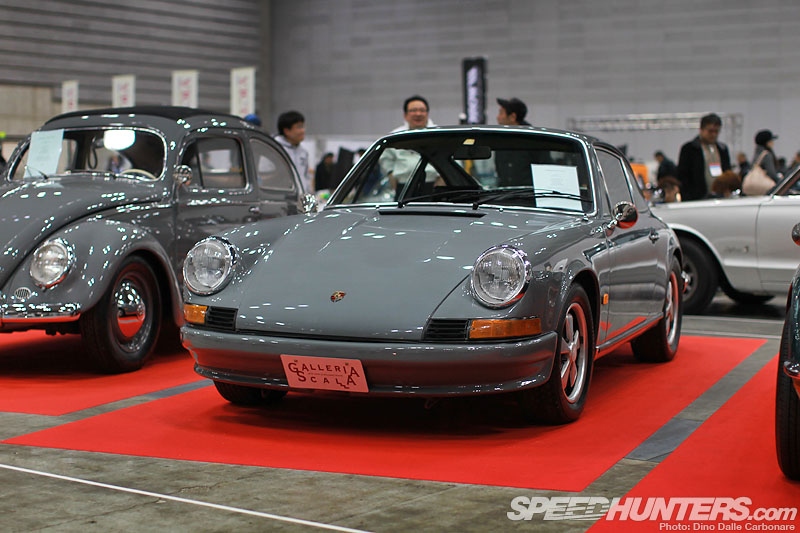 Of course there are always some sweet import rides to feast one's eyes on, much like this particular 911E, which happens to be owned by quite the collector;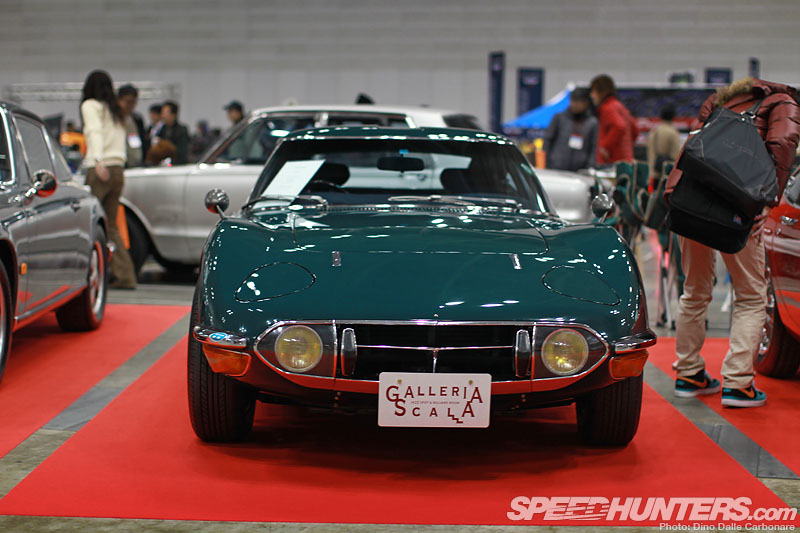 …on top of having something like six Toyota 2000GTs, he also likes to take his other Porsche out for drivers around his local streets. He brought about eight cars from his collection, which I still have to dedicate a post or two too.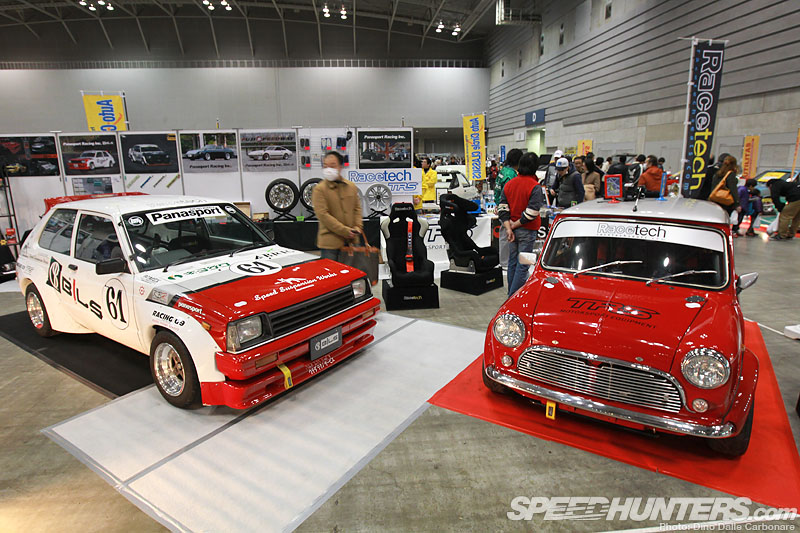 Wondering through all the displays…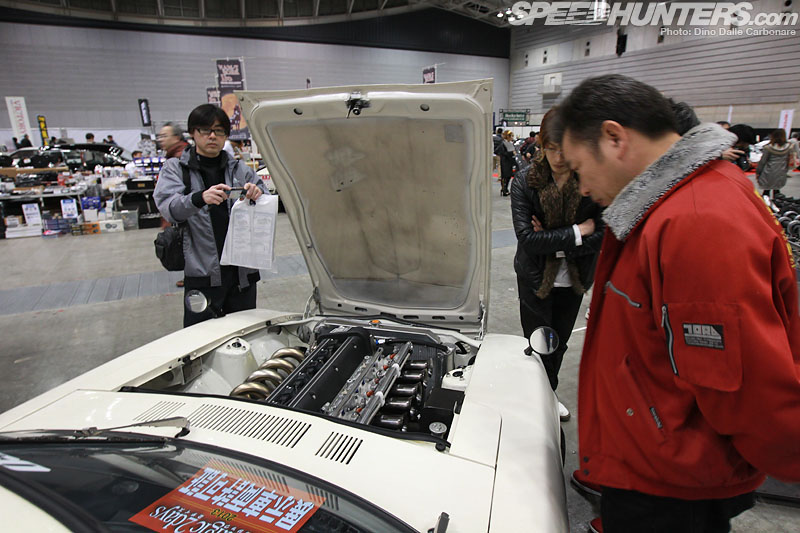 …it was hard not to get carried away looking at some of the most impressive cars. I think I must have spent close to an hour doing exactly what these guys are doing, drooling over the 3.2L OS Giken TC-24B1 L-series engine fitted to this white S30. I'll be spotlighting in the next posts so make sure you don't miss it!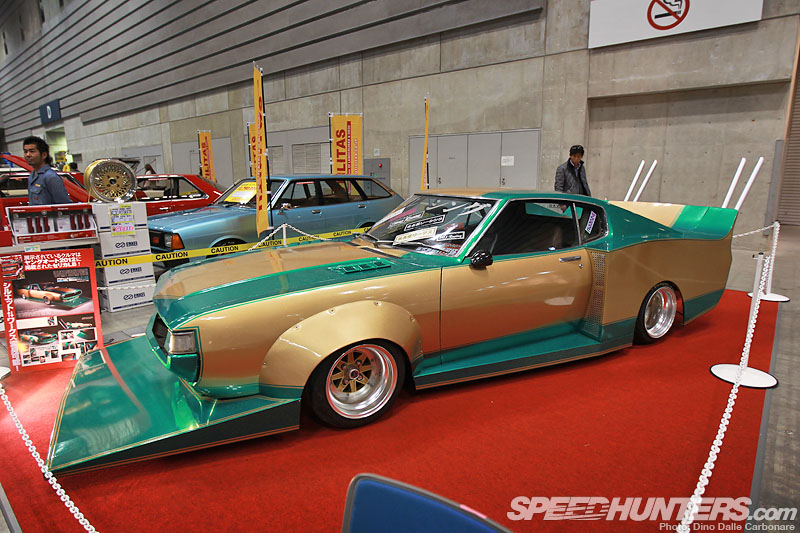 While you would probably expect a lot of purists and dedicated enthusiasts to knock on creations like this Kaido Racer RA22 Celica, the truth is that they are just as accepted as any other vintage car. Sure it may not be taken seriously but these cars are still very much a part of the scene, or rather a tangent with a dedicated following and specialized publications.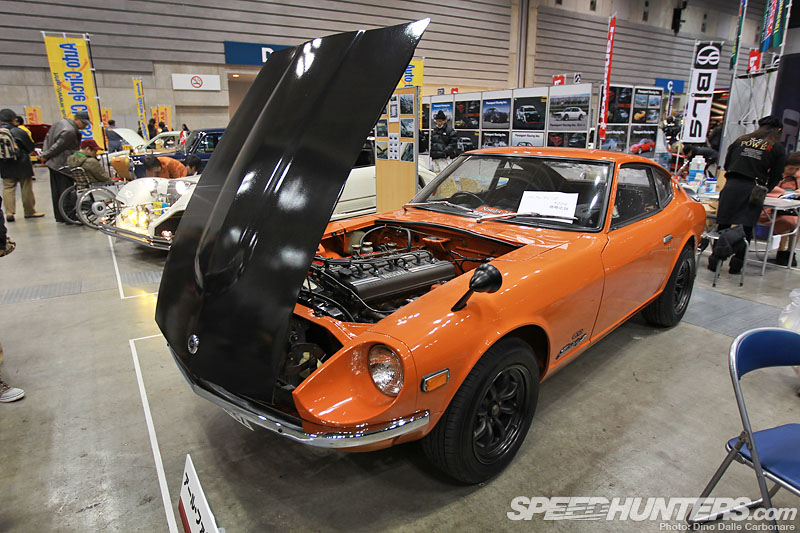 How about this Z432R as a complete opposite.  See, balance has been reset!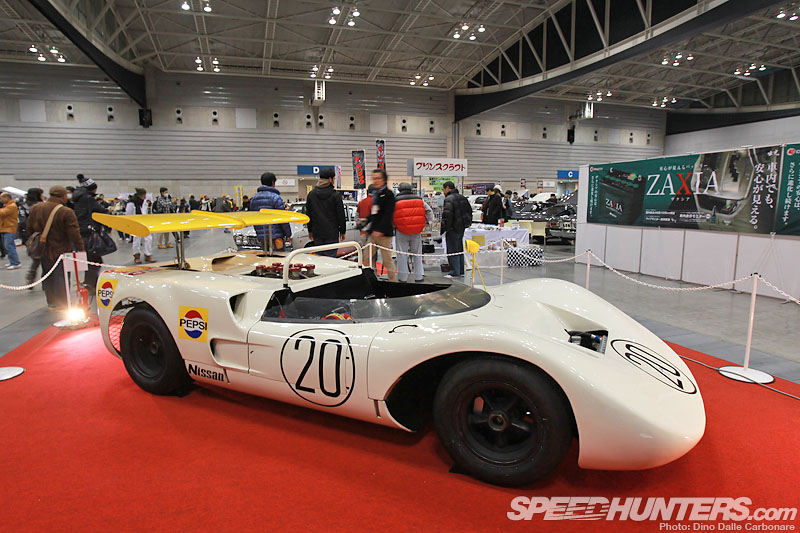 Nissan is a great supporter of the Nostalgic 2 Days and always brings something from the Zama Collection to the show…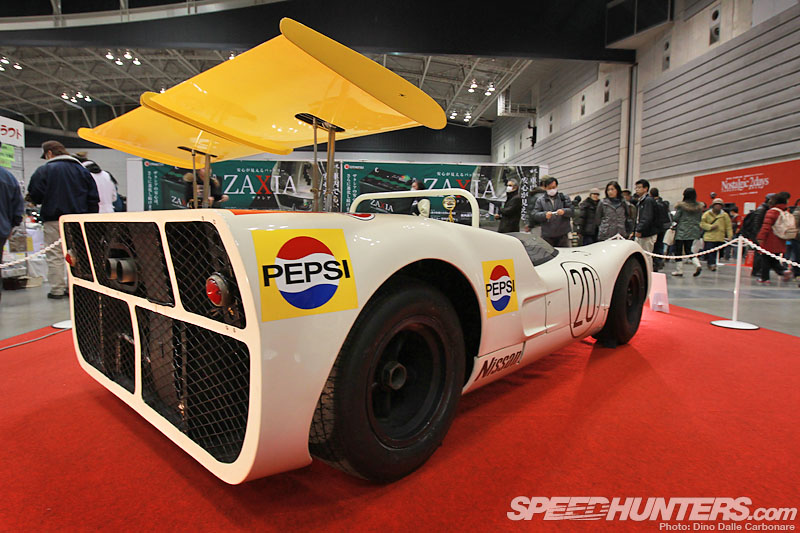 …like this beautiful R391 which is powered by a 5.4L V8 Chevy engine. In fact it was Dean Moon of Mooneyes who supplied the Can-Am engines for the R381 to Nissan (Prince), allowing Nissan to beat both Toyota with their "7" and the Porsche 910s at the 1968 Japanese Grand Prix. The R381 also had other cool features like an hydraulically adjustable split rear wing to help it stay glued to the ground through the corners.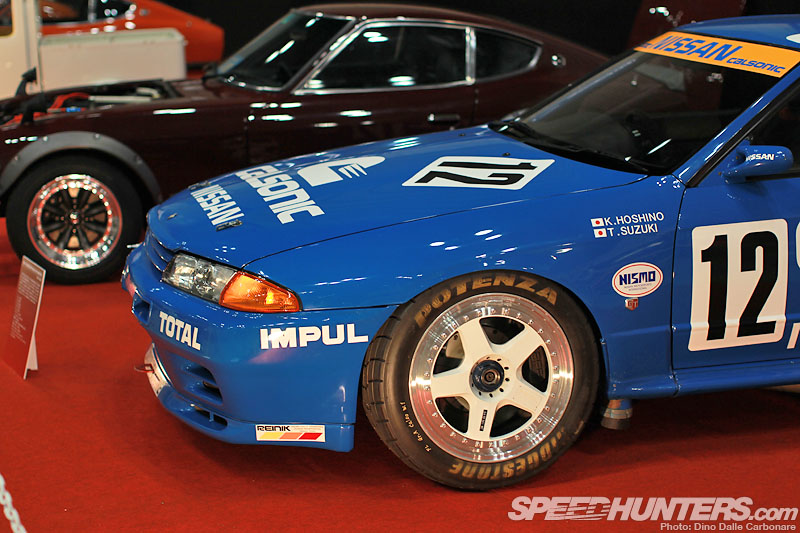 Nissan also brought the Impul Calsonic Gr.A BNR32 that Hoshino and Suzuki drove back in the early nineties, one of the cars that helped create the GT-R legend.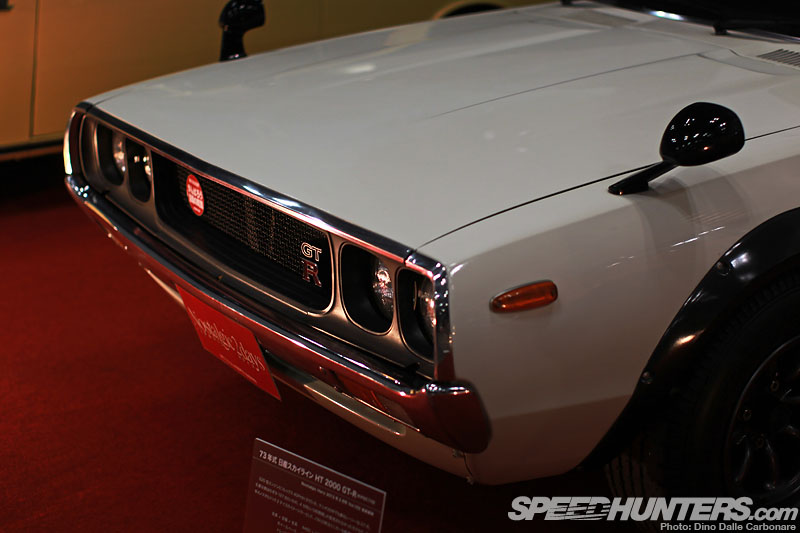 The rarest of all the GT-Rs, the "Kenmeri" KPGC110 was also present in the cornered off display…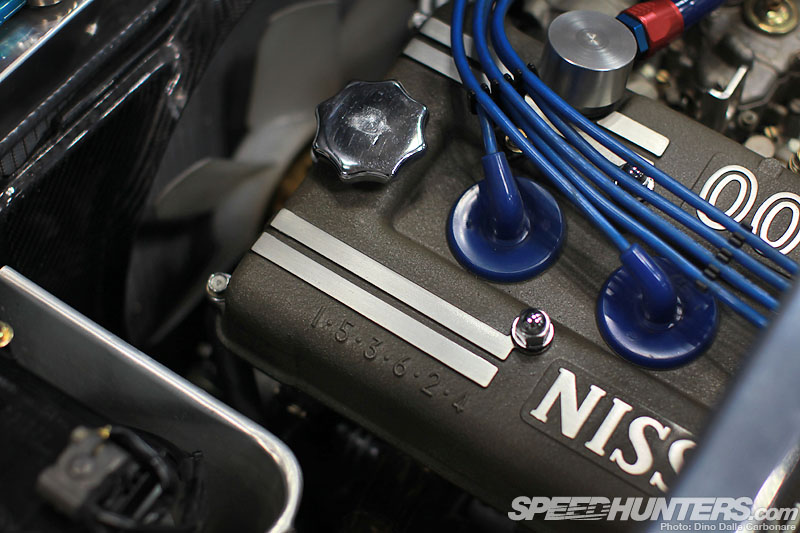 …sporting the most sought after of all Nissan engines, the 2L S20.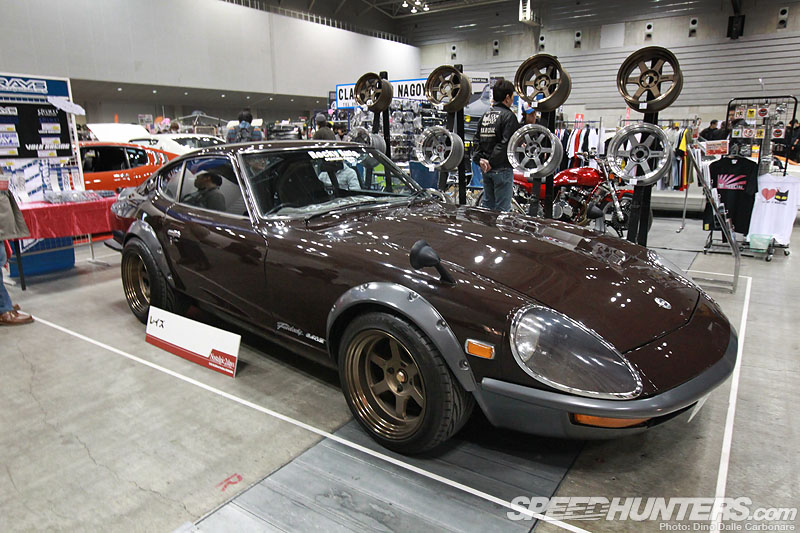 If this Rocky Auto S30 is familiar it's because I featured it a couple of days ago. The car was on display at Rays Wheels…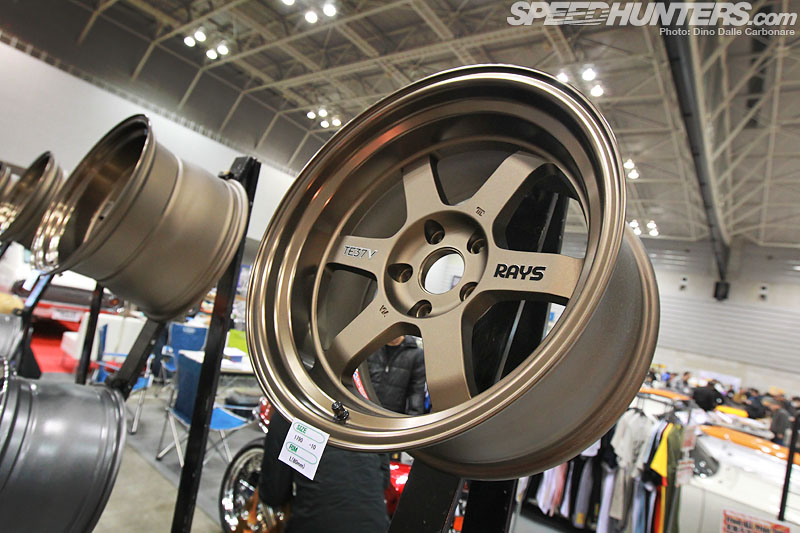 …running a set of matte bronze TE37Vs. Yummy!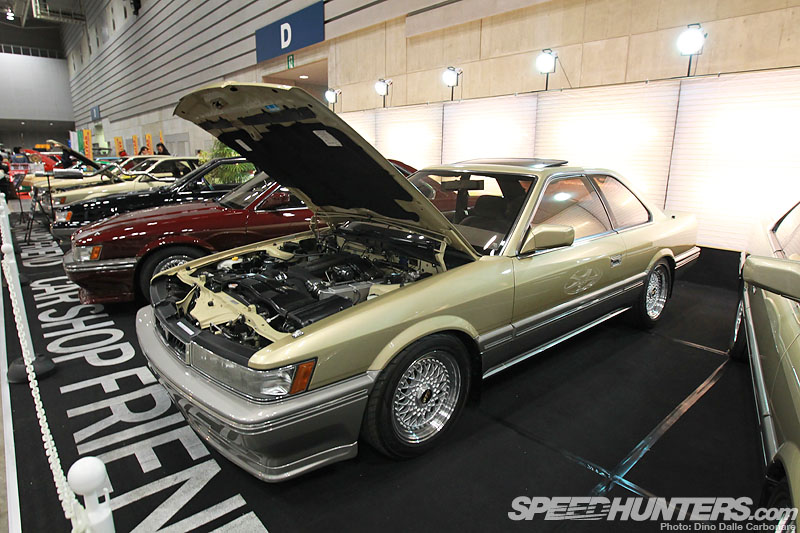 Nissan F31 Leopard specialist, Car Shop Friend has their usual selection of spotless cars on display…and on sale. Actually it's quite common for a lot of vintage car resellers to use the Nostalgic 2 Days solely as a display for their current stock which is why it's quite common seeing cars with prices displayed on their windscreens.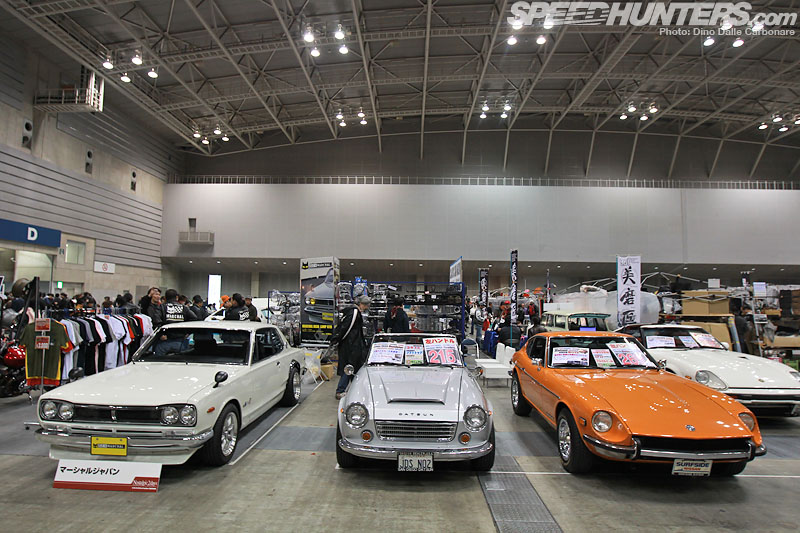 Now this is a lot of JDM goodness for one single picture!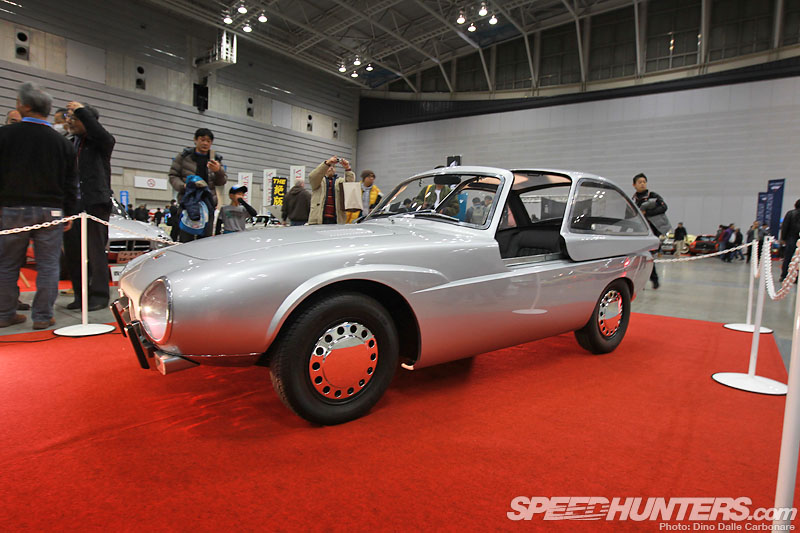 Toyota brought the 1962 Publica Sports concept that was built on the Sports 800 "Toyohachi," a car that can sometimes be found on display at the Mega Web in Odaiba.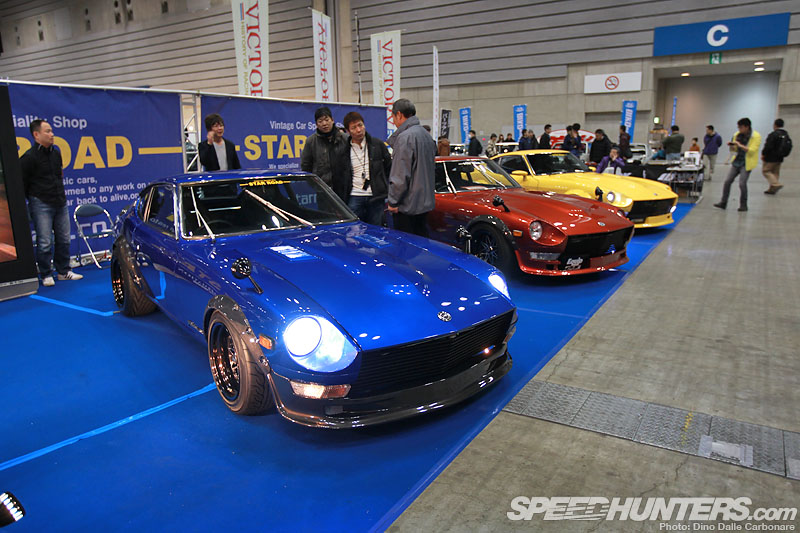 Fairlady & Skyline specialist Star Road from Tokyo never misses the chance to show off its demo cars, some of the most colorful S30s around!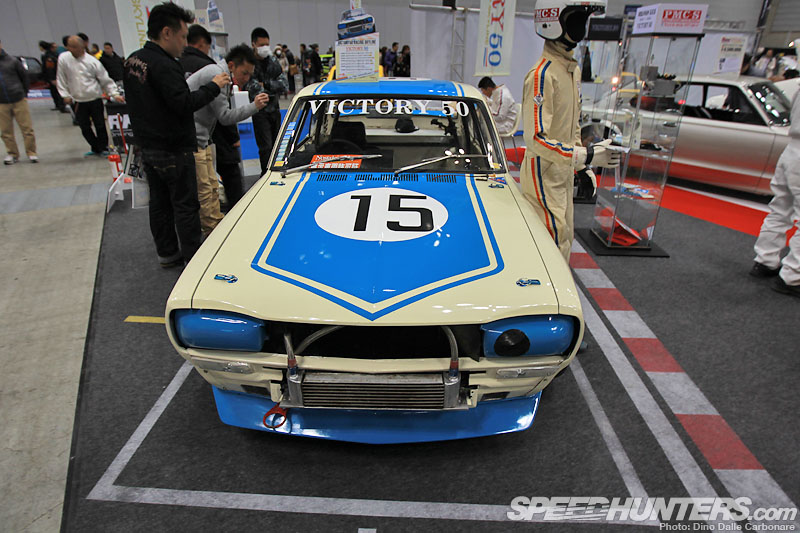 Hakosuka specialist Victory 50 brought lots parts for the vintage Skyline a well as their own KPGC10 racer.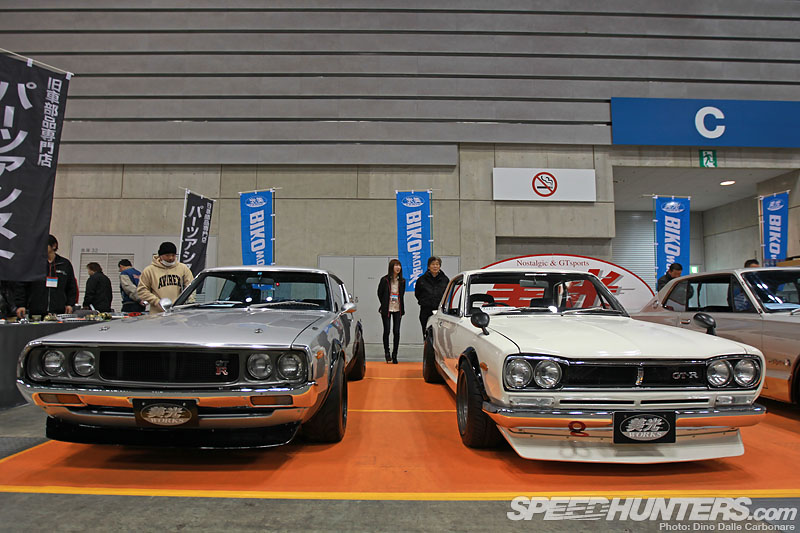 And on while talking about Skylines, Biko Works had quite the selection including a little replica I'll be showing you in on of the Spotlight-o-ramas I have planned.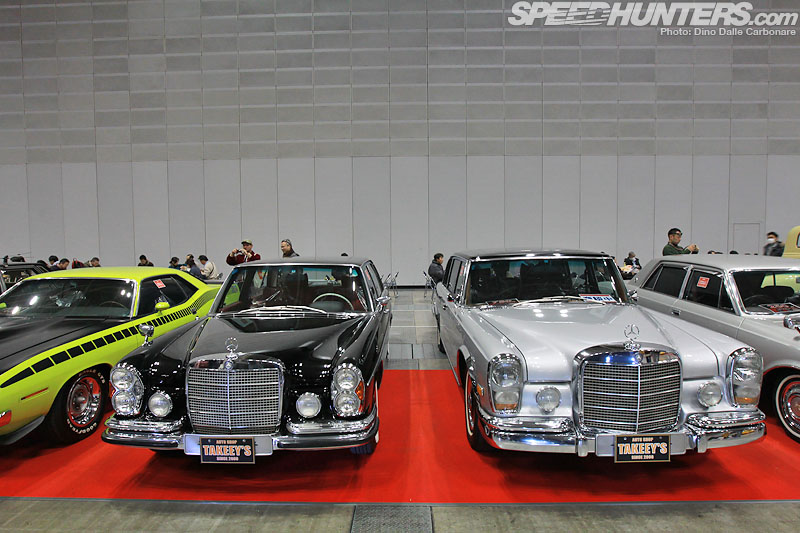 I literally couldn't stop looking over these two Benzes. The black 300SEL 6.3 on the left was on sale for ¥4.8 million and only had 28,000 km on the clock while the 600 on the right had 51,000 km and offered at ¥7.8 million. Both were in showroom condition.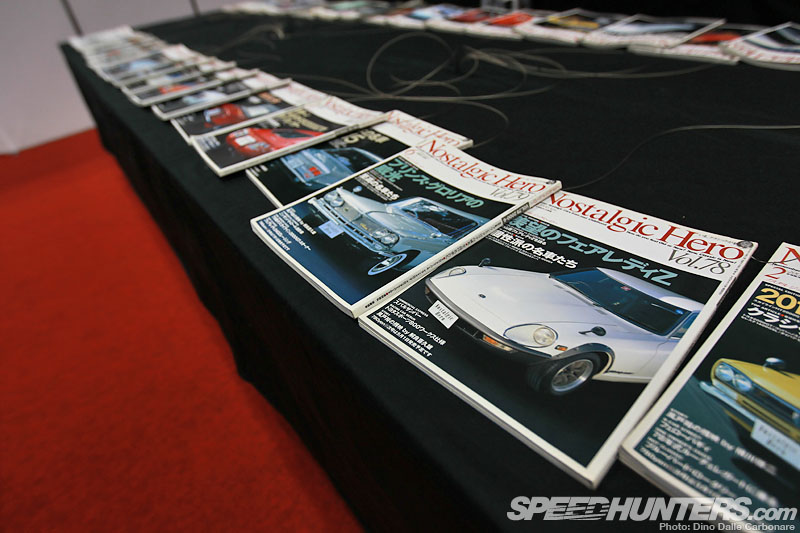 For those that wanted to take a break from the show there was the complete line up of Nostalgic Hero magazine laid out on a series of tables…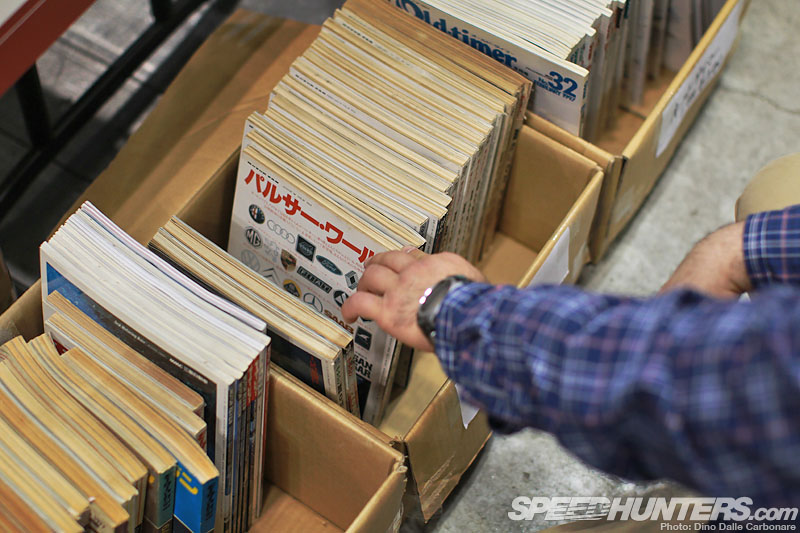 …and if that wasn't enough to get your fix there were plenty of other old mags, catalogues, manuals on sale at the various vendor booths.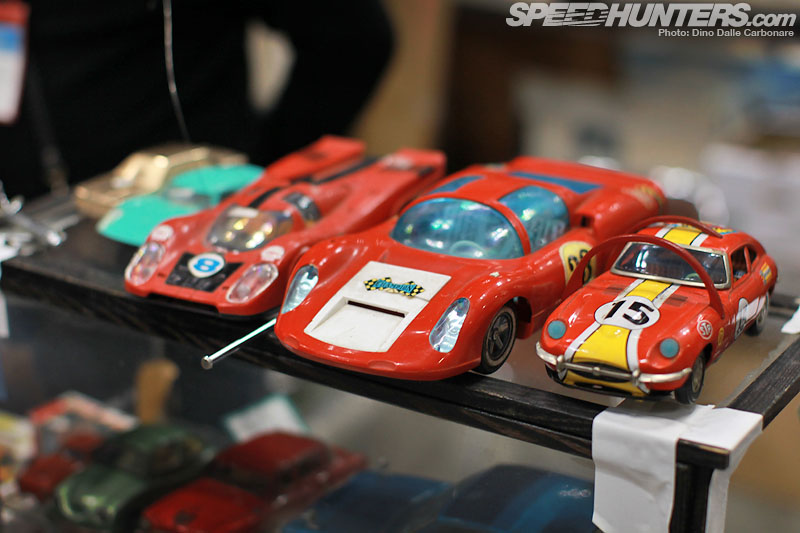 Things on sale of course included vintage toy cars…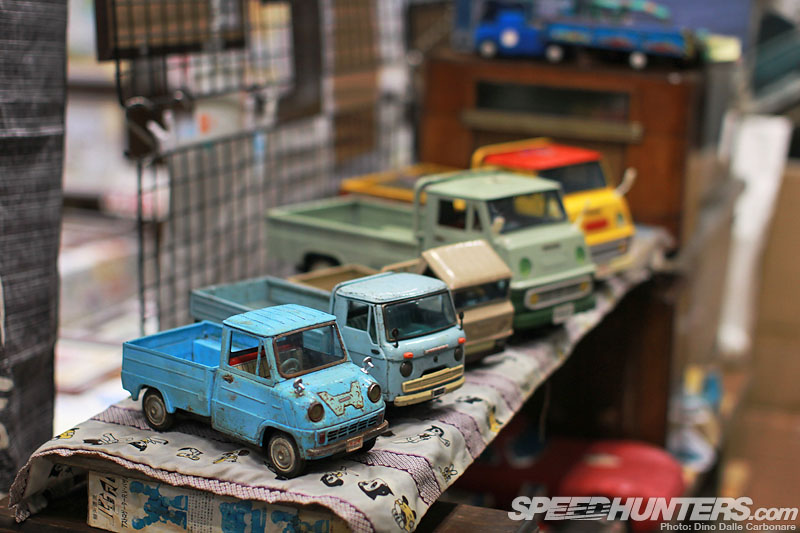 …and trucks…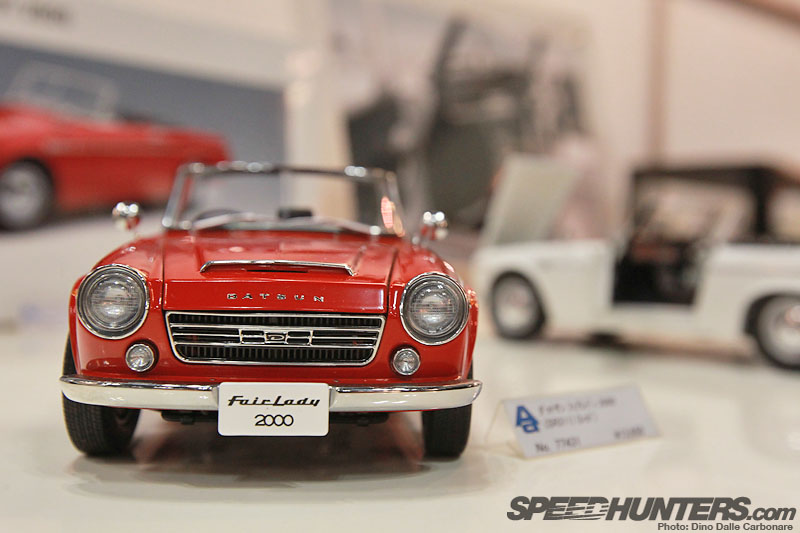 …as well as a wide selection of detailed models from Auto Art.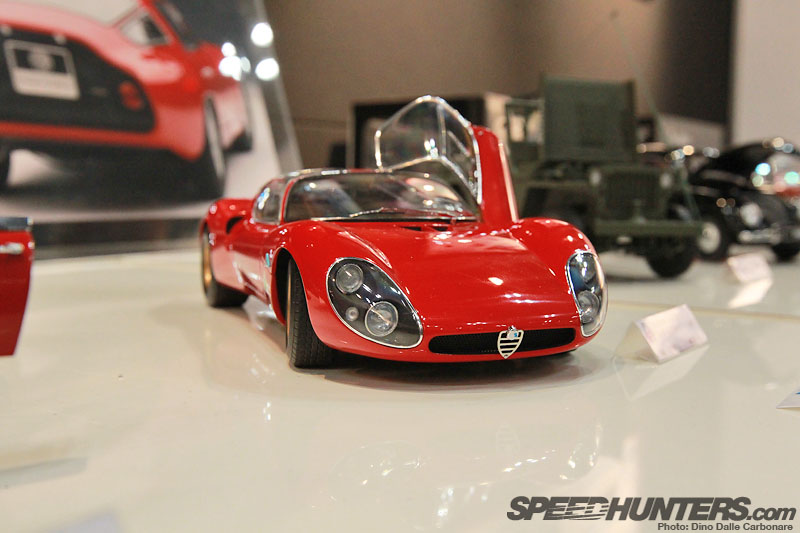 The attention to detail was very high, as were the prices but I guess the highest quality comes at a cost.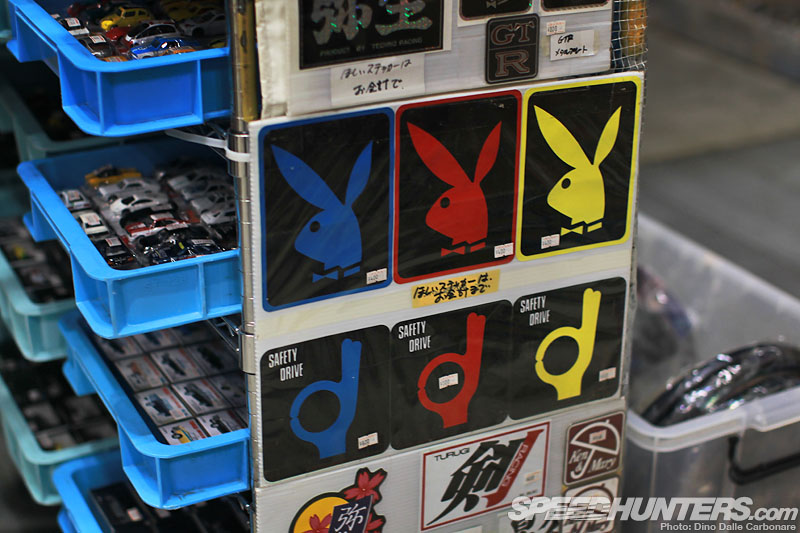 I hope this intro has whet your appetites a little; next up will be a series of spotlight post, a sort of different take on the usual coverage of these Japanese events. Check back soon for more nostalgic awesomeness…
-Dino Dalle Carbonare