As I was making my way around Osaka Auto Messe last weekend, taking in the crazy VIP cars and other custom machines that filled the halls, I spotted an in interesting shape out of the corner of my eye. I wasn't exactly sure what I saw at first, but as I got closer I realized I was looking at a legendary Time Attack car – the HKS CT230R Evo.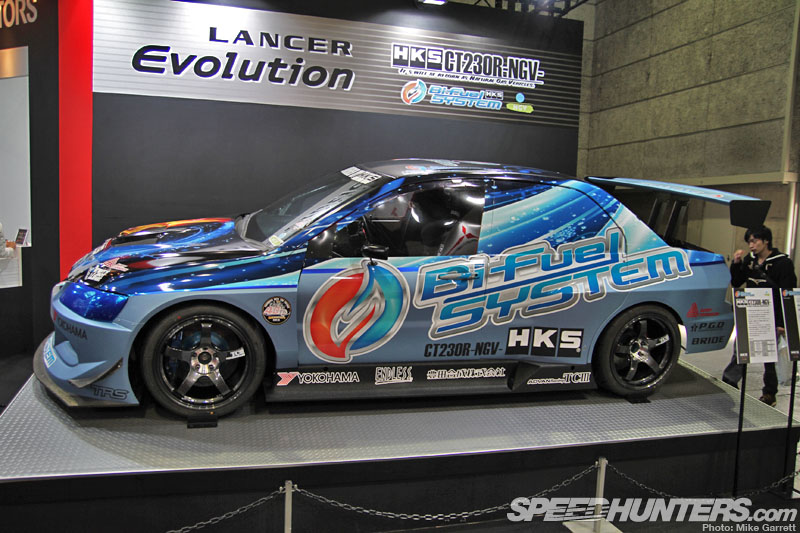 While the shape of the CT230R was recognizable, the body had been covered in a new wrap and the car was now known as the "CT230R-NGV". What's the NGV stand for? Natural gas vehicle of course.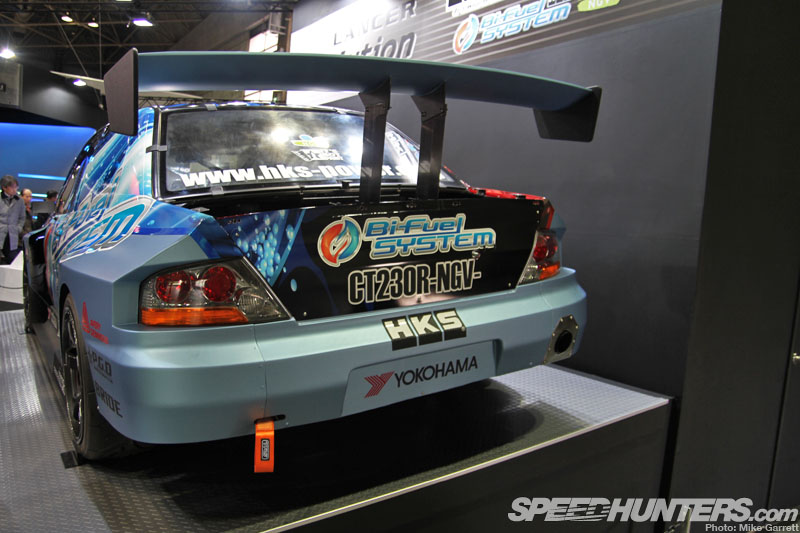 It seems that HKS has revived what was once the world's fastest Time Attack car as a base for its CNG Bi-Fuel system.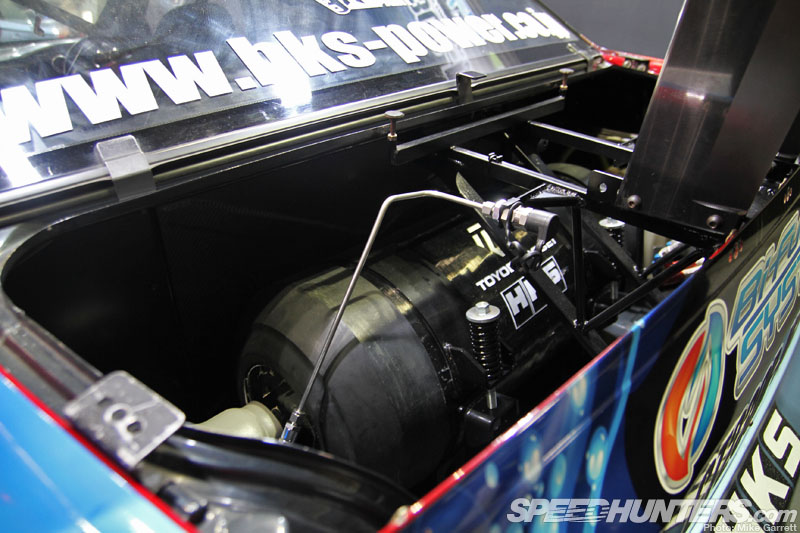 In addition to their performance parts, HKS is also involved in producing these Bi-Fuel systems for commercial vehicles and trucks. Now it seems they will start applying this technology to motorsport.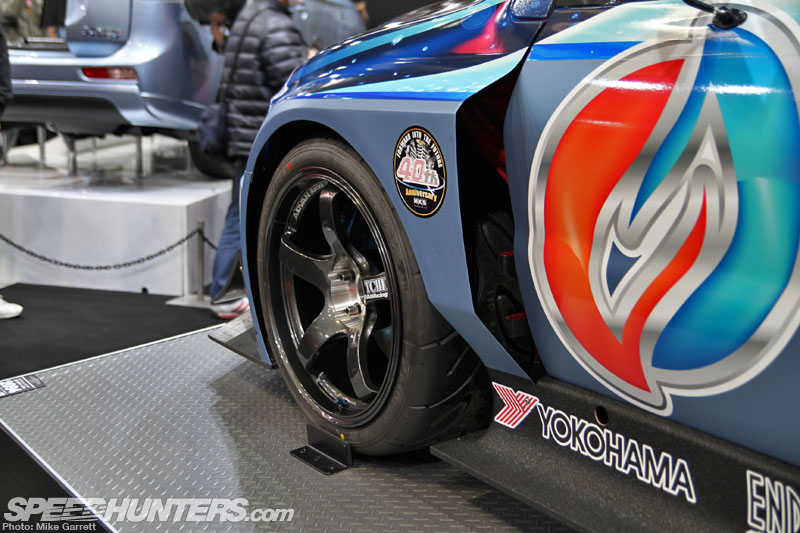 There were no specifics listed as to what exactly HKS plans to do with the "CT230R-NGV", but I'm interested to see what will become of this legendary tuner machine.
Whatever the case, it's nice to see this car back in the public eye. What do you think?
-Mike