While 2013 marks the fifth time Speedhunters has covered Tokyo Auto Salon, this has been the first year we've done the show as a team effort. Not only has this allowed us to bring you more coverage from TAS, but it's also been interesting to see the event through three different sets of eyes. As we wind down our coverage, I thought I'd contribute one last post with some final thoughts from the show floor.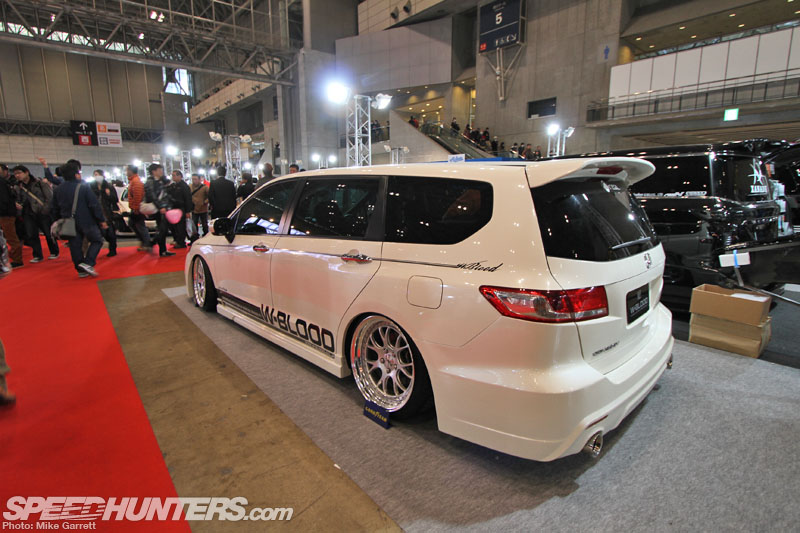 Now as great as it is to experience Auto Salon, it also serves as a big reminder of all the cool cars we don't get back in the United States. The Japan market Honda Odyssey is at the top of that forbidden fruit list, and this example from W-Blood looked quite tasty. C'mon Honda, bring it over!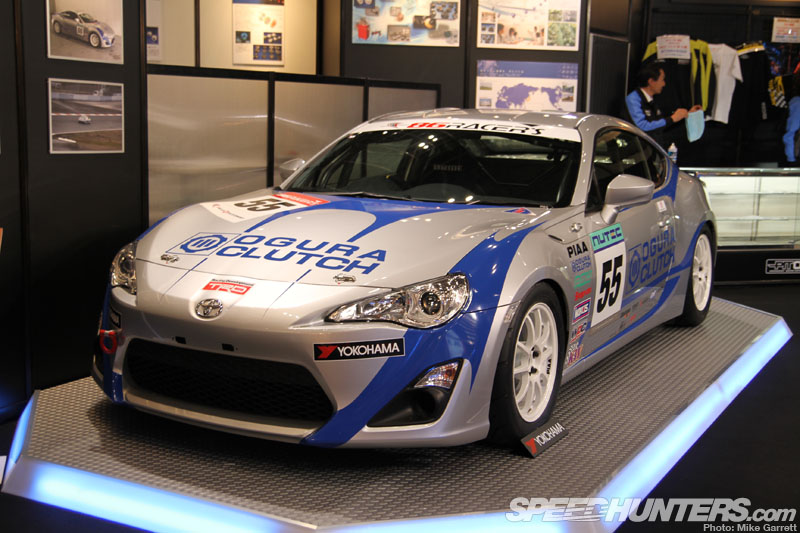 With there being a Toyota 86 in seemingly every booth at the show, it was incredibly hard to pick favorites. One example that I quite liked though was this racer in the Ogura Clutch booth.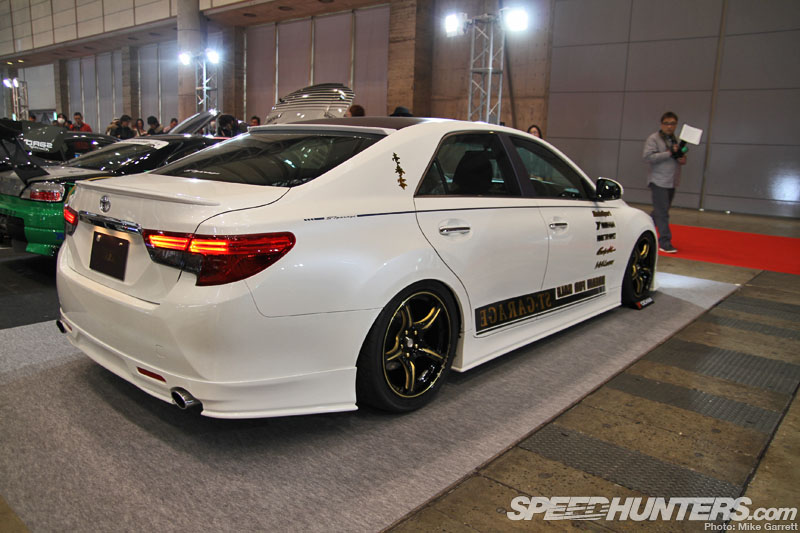 Rather than the giant wheels that most of the show cars were sporting, the ST Garage Marx X was running a slightly more understated wheel and tire setup to complement its aero kit.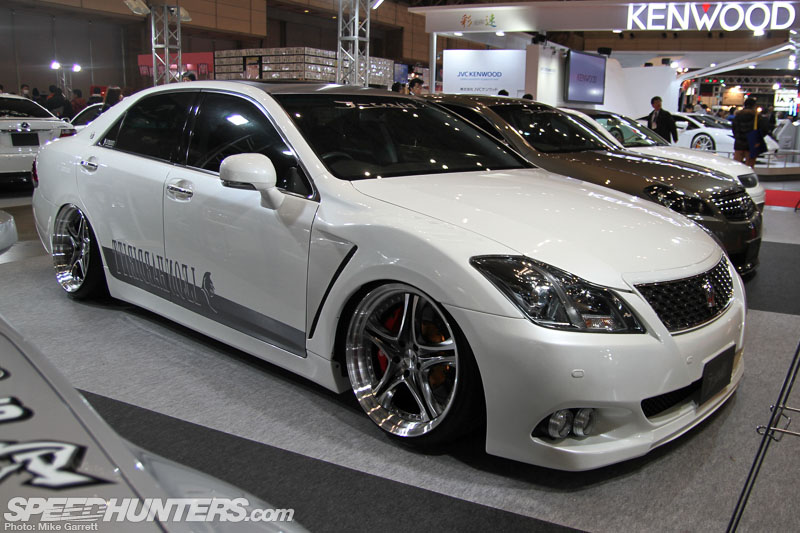 Here's another image of the Auto-Style Crown, one of my favorite sedans in the whole show. In my eye it has just the right amount of aggression without becoming a caricature of itself.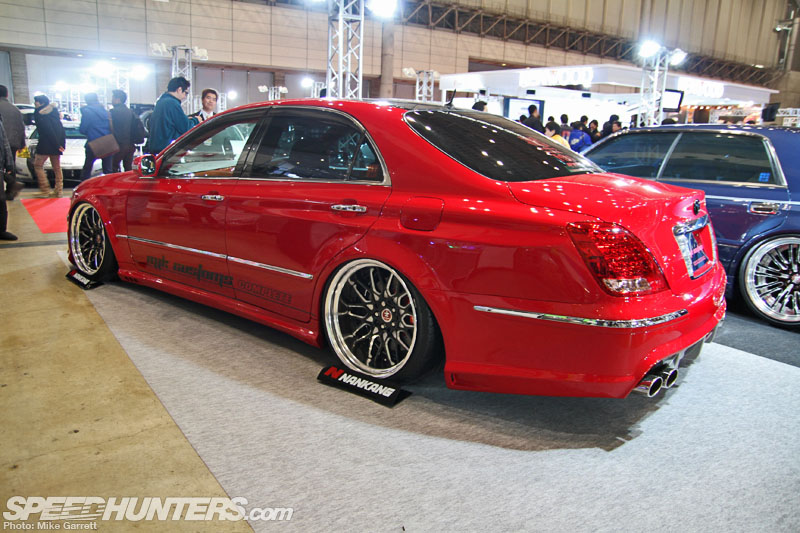 The same goes for the MJK Customs Crown Majesta. It looks mean, but still has all the sophistication you'd want from a VIP sedan.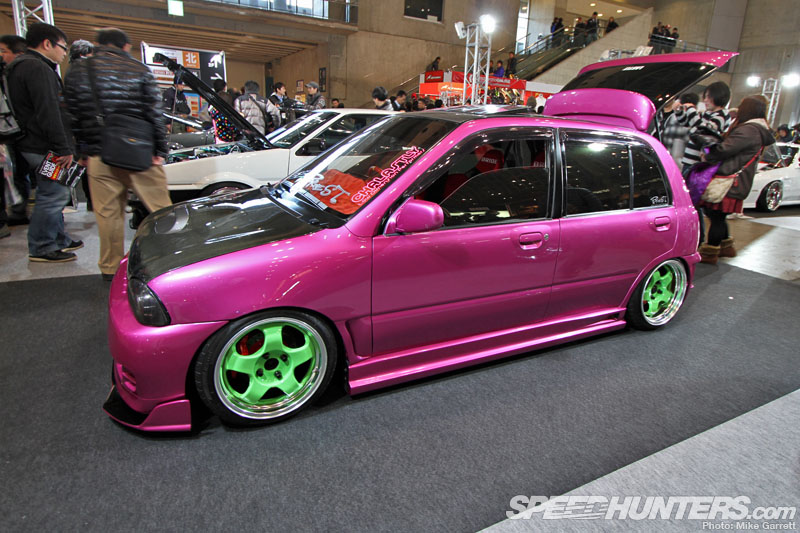 There's just something cool about custom kei cars. Maybe because they are so distinctively Japanese? This Subaru Vivio from Total Auto Body Service Brest gives a fresh look to what's likely one of the cheapest used cars you can buy in Japan. As big as those Work Meisters look in the photo, they are only 15 inch!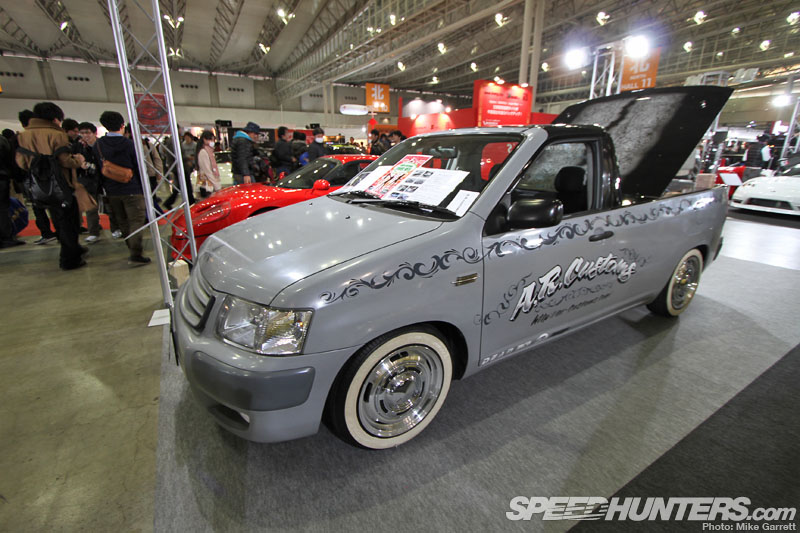 A Toyota Suceed that's been cut into a pickup truck and pinstriped. Why not?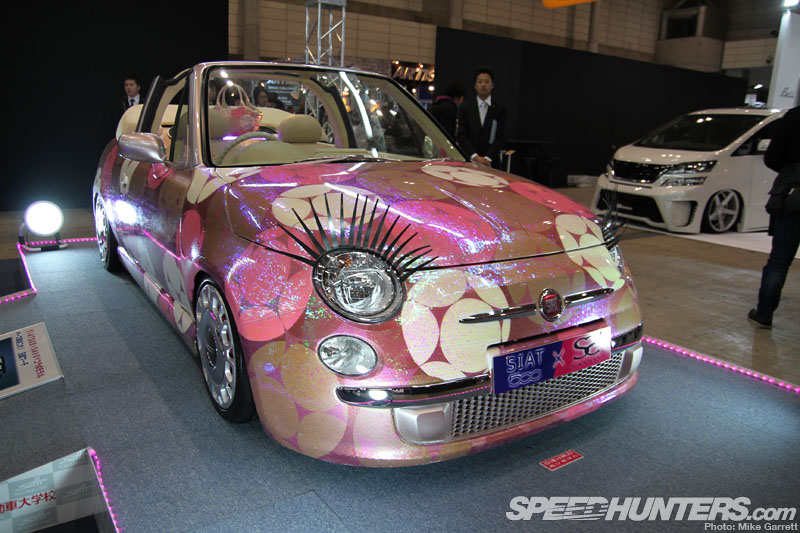 Strange? Perhaps. But then you remember this is the country that can't put up a sign without some sort of cute character on it.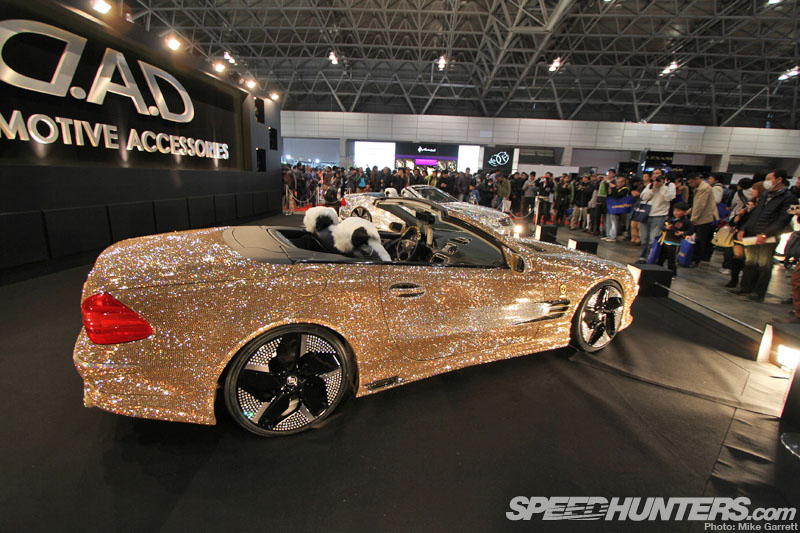 One thing you can count on every time Auto Salon comes around are the bejeweled Benzes from D.A.D. As you can see, there is a massive crowd around these cars all weekend.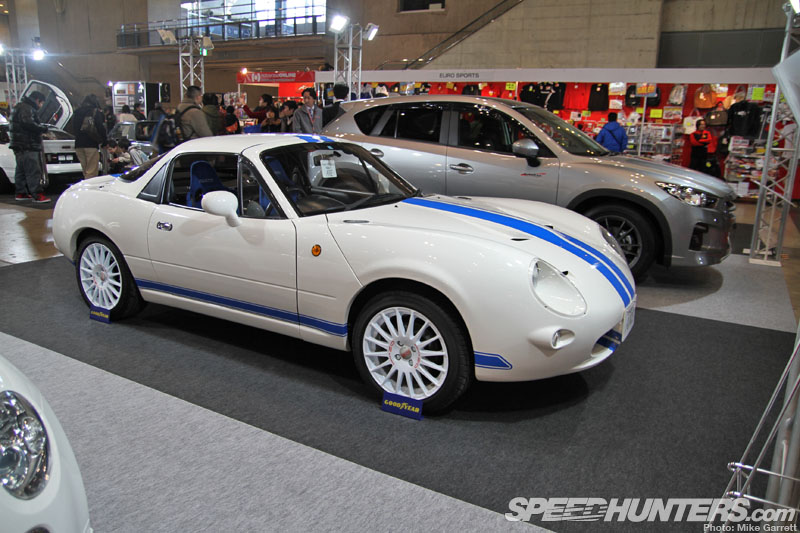 Another thing you count on at TAS is a Mazda Roadster that's been converted to look like something entirely different.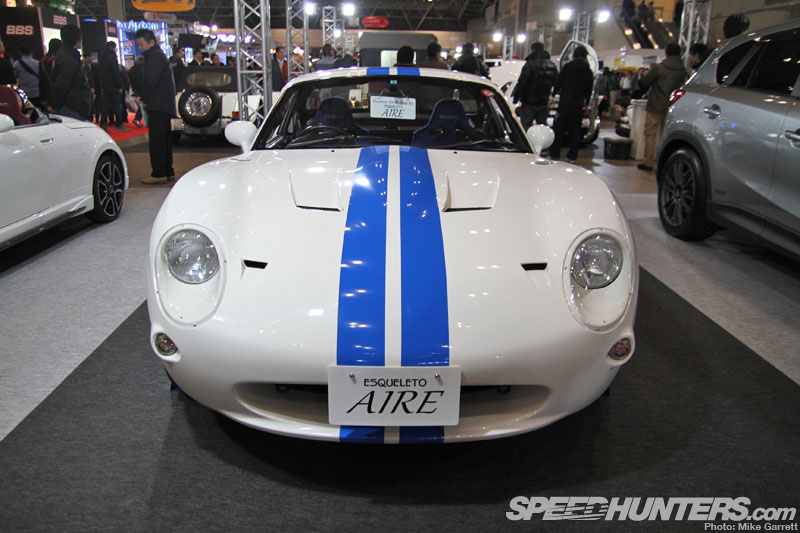 This retro styled conversion is from Esqueleto looks quite convincing (from the front view at least)…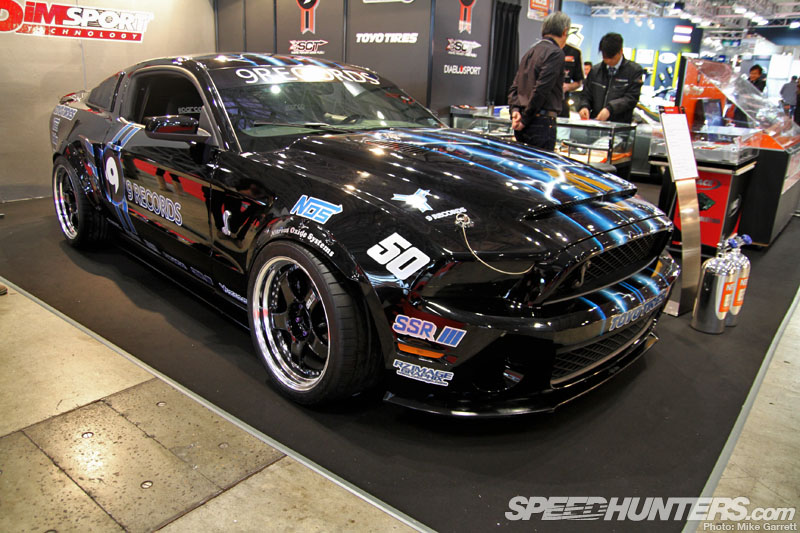 Let's not forget the cars from the good old USA, like the 9 Records Shelby GT500 drift car. It sure does sit nicely on those SSRs!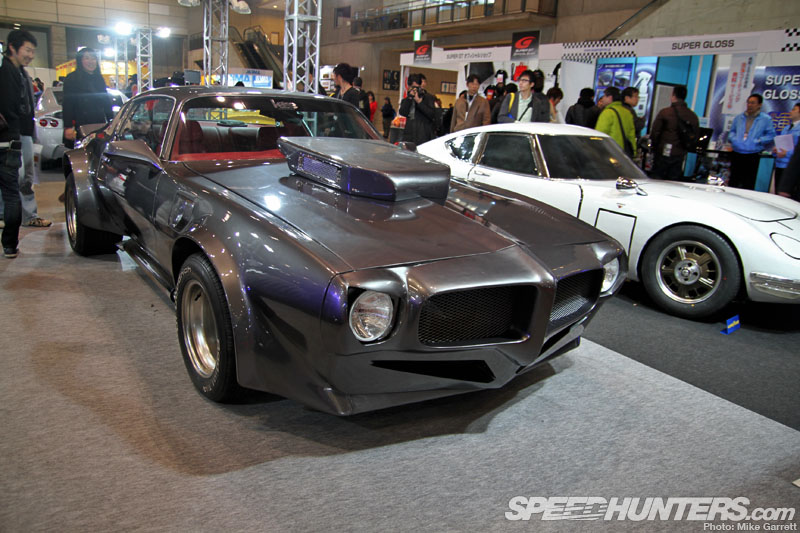 You have to love this Trans Am with it's side-piped and hood-scooped 1970s attitude.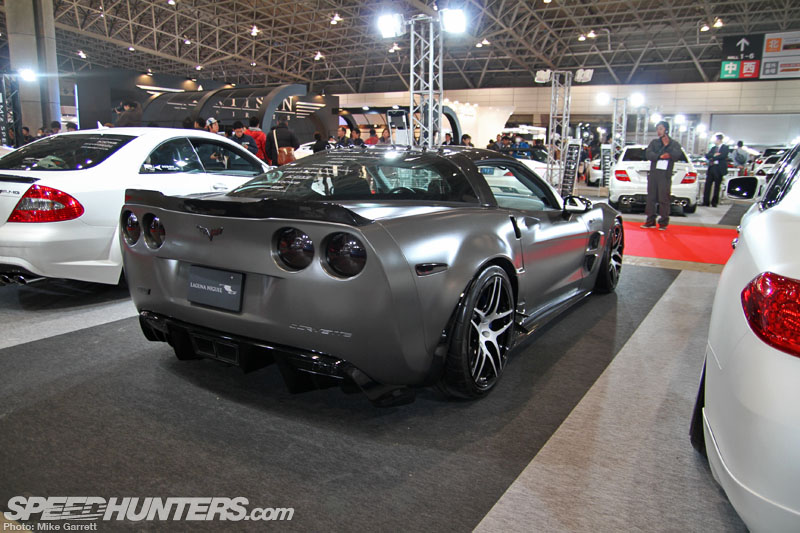 I also got a nice taste of home when I came across this matte gray C6 'Vette. Oh how fun it'd be to stretch this bad boy out on the Wangan…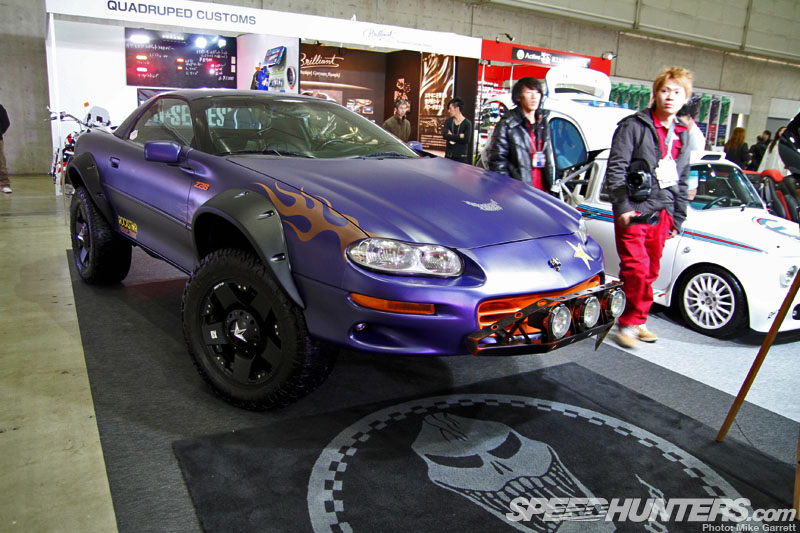 After a lengthy and serious discussion, the Speedhunters team agreed that this lifted Camaro Z28 was our favorite car of the show. OK maybe not, but I still got a kick out of it.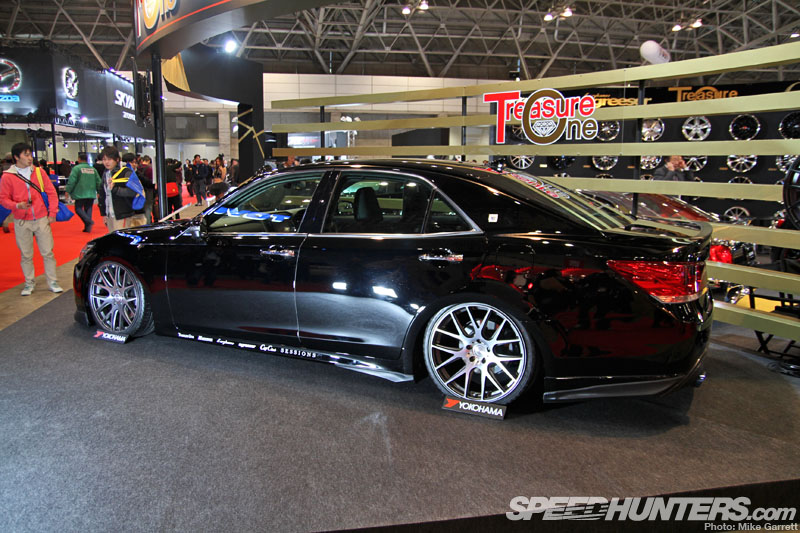 One more view of the Treasure One Crown. Like Dino mentioned during his VIP post, I'm looking forward to seeing what customizers do with the latest version of Toyota's popular sedan.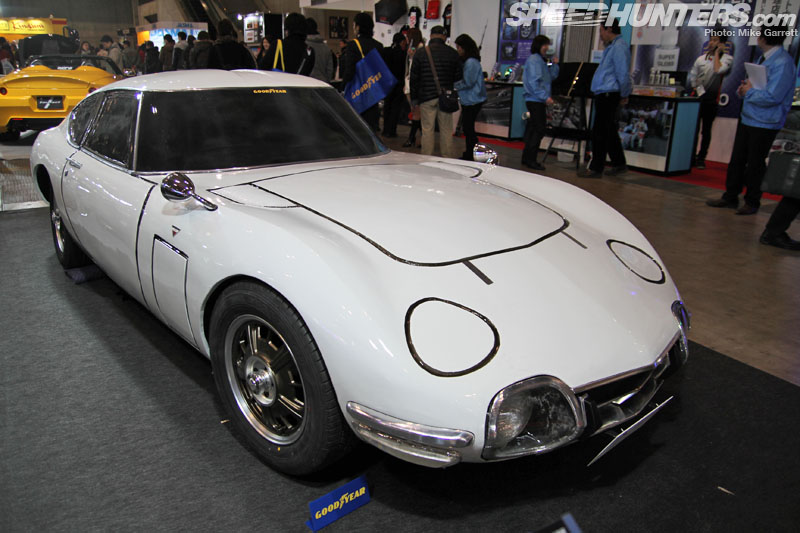 How's this for a high school project? It's a 1:1 scale Toyota 2000 GT model built by a group of students from Aichi Prefecture.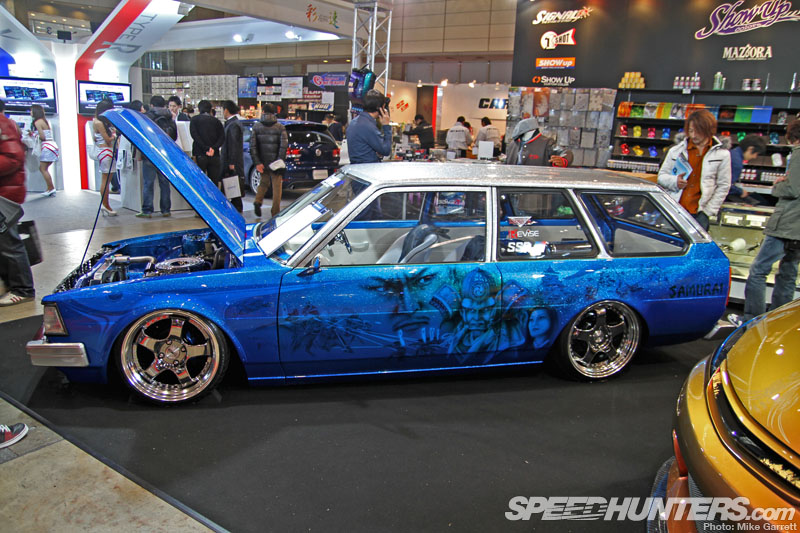 This custom Corolla wagon was wild enough as is, but the airbrushed samurai art on the side just takes it to another level.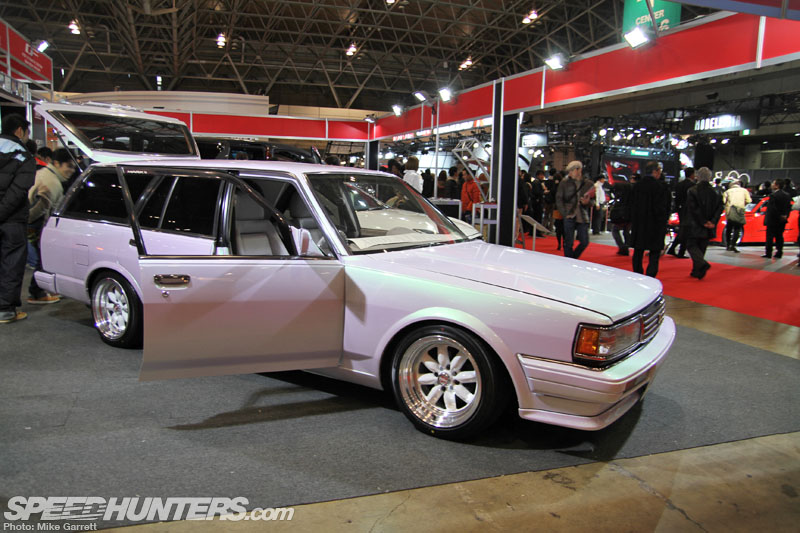 This Mark II Wagon was a bit more understated in terms of its exterior…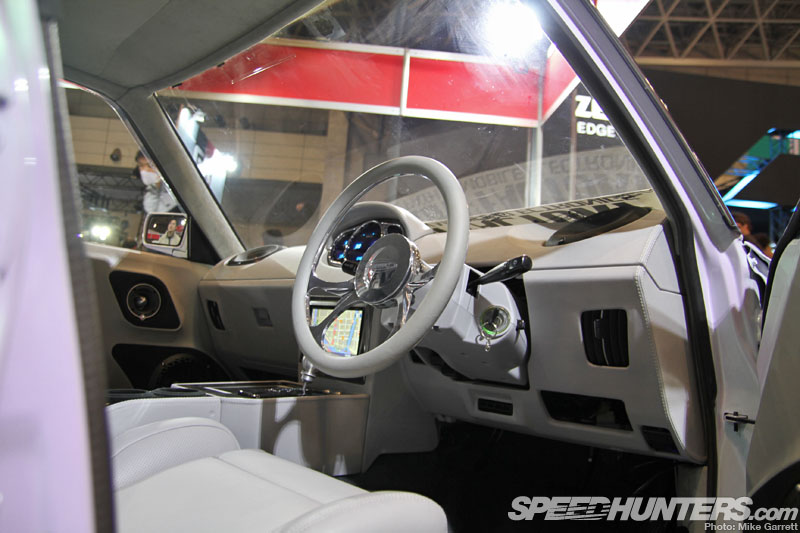 …but inside it was a very different story. Check out that completely custom center cluster.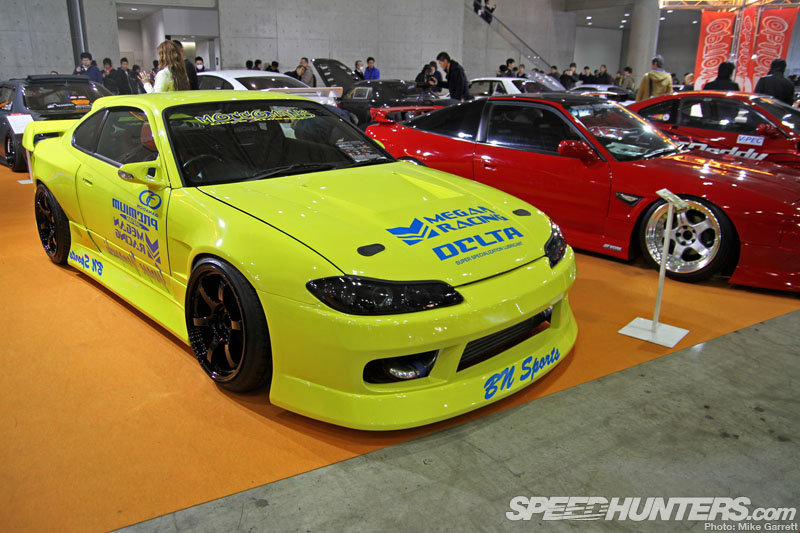 Perfect S15 style in the Drift Tengoku booth. It's impossible to go wrong with BN Sports.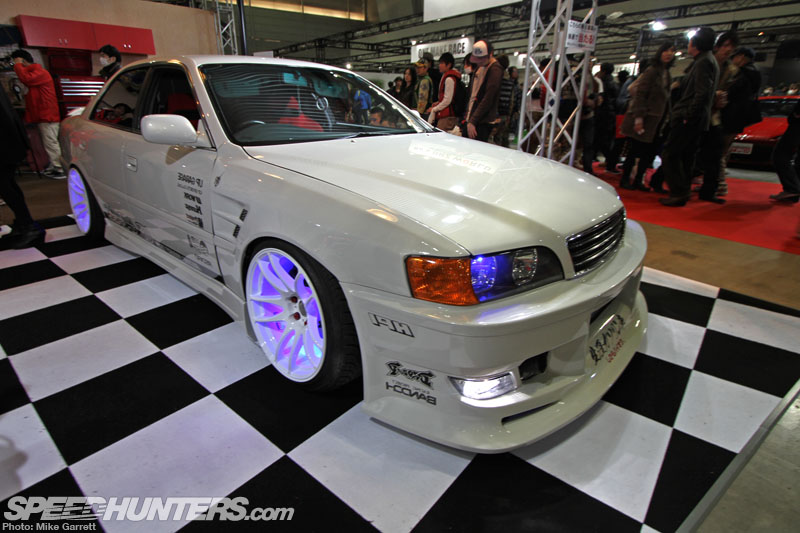 The Up Garage booth included this JZX100 Chaser which was built on a budget using mostly second hand parts from its stores. Very cool.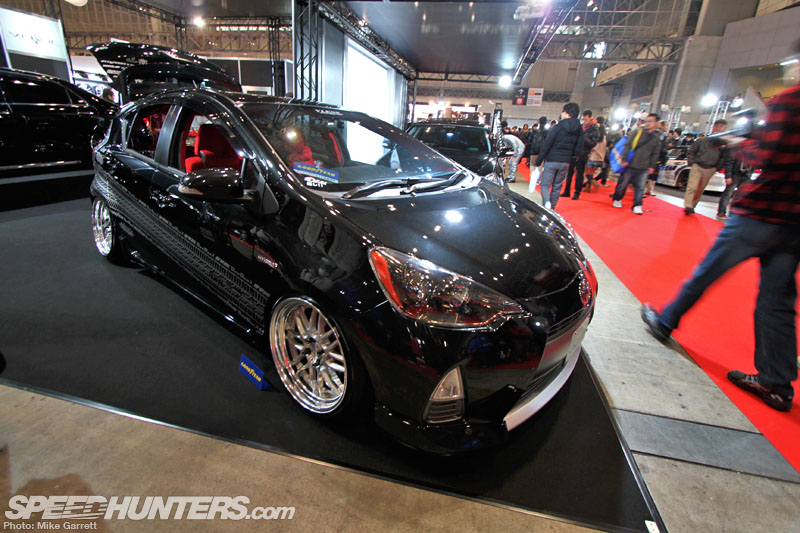 The Toyota Aqua (Toyota Prius c in the USA) has been a big seller in Japan following its debut last year, so it was natural for there to be lots of modified examples at TAS.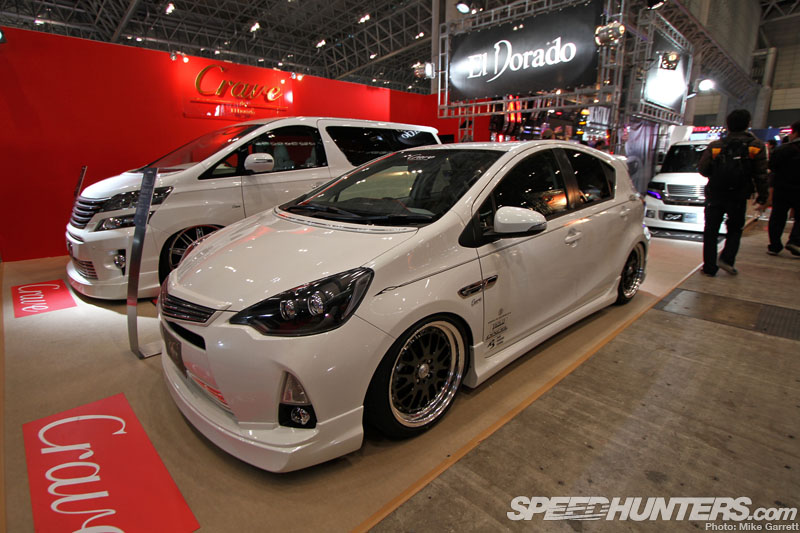 This classy looking Aqua from Crave looks like it'd make for a solid city commuter on the tight streets of Tokyo.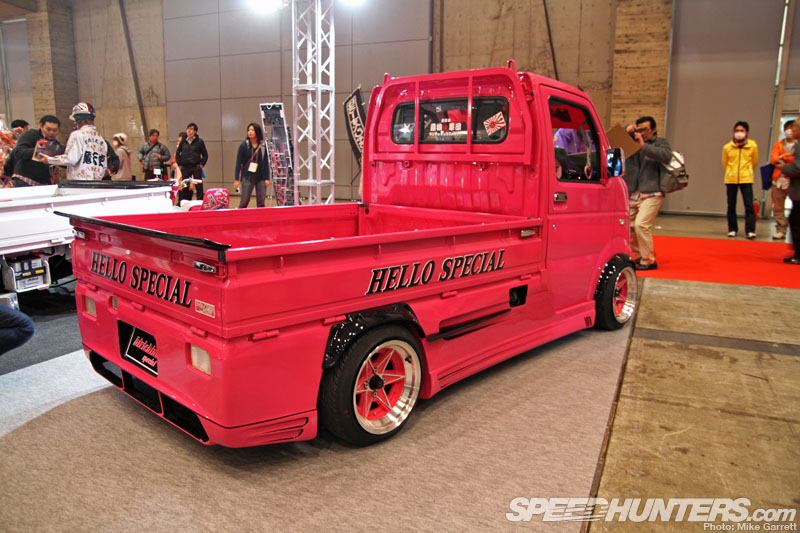 Ah yes, Hello Special. The fact that there's a company that specializes in making retro style custom parts for kei trucks makes me so happy.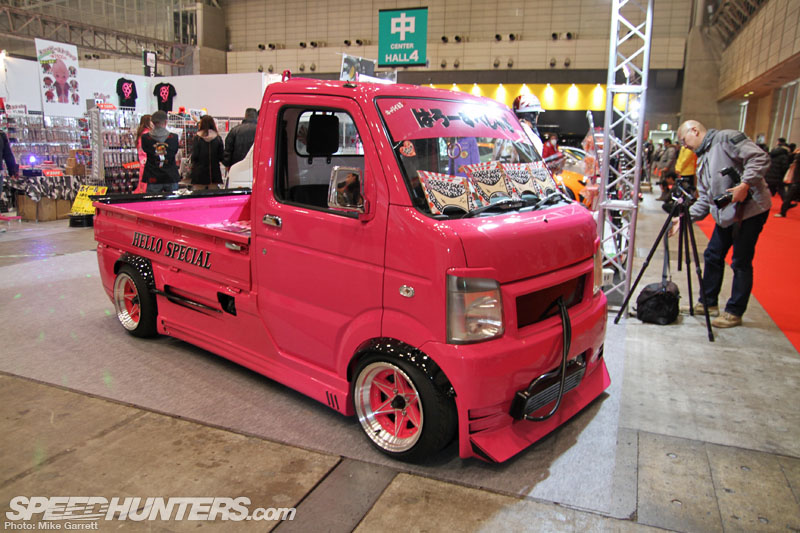 I'm not entirely sure how many keitora owners are interested in doing this sort of thing to their trucks, but I completely support this movement!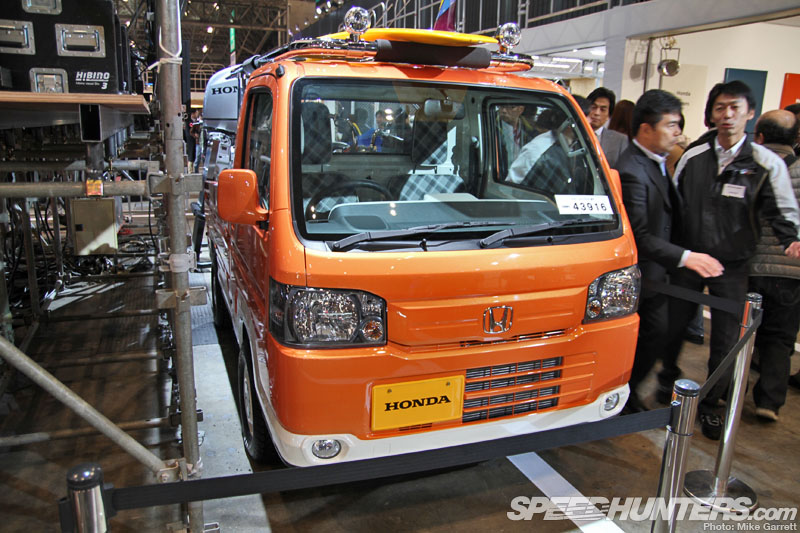 Sticking with kei trucks, here's the retro styled Vamos that Honda had on display in its booth. Not only was it equipped to carry a surfboard…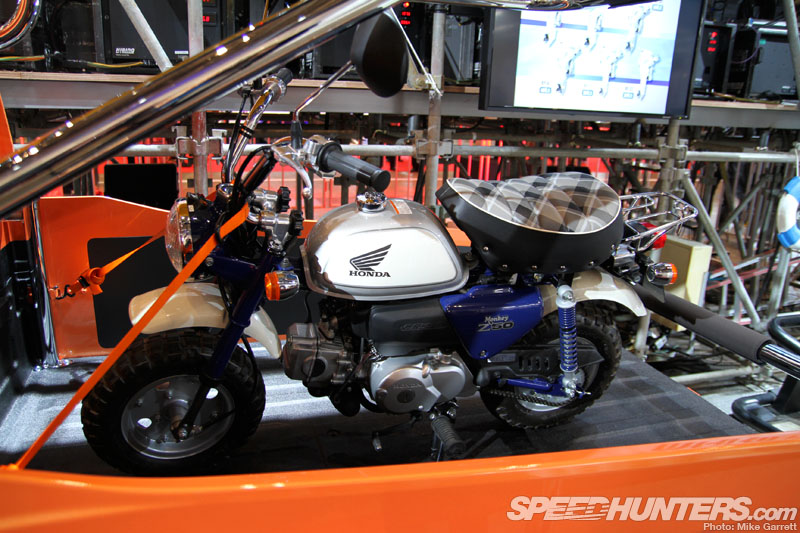 …but it also had a Honda Monkey minibike strapped into the bed. Great combo.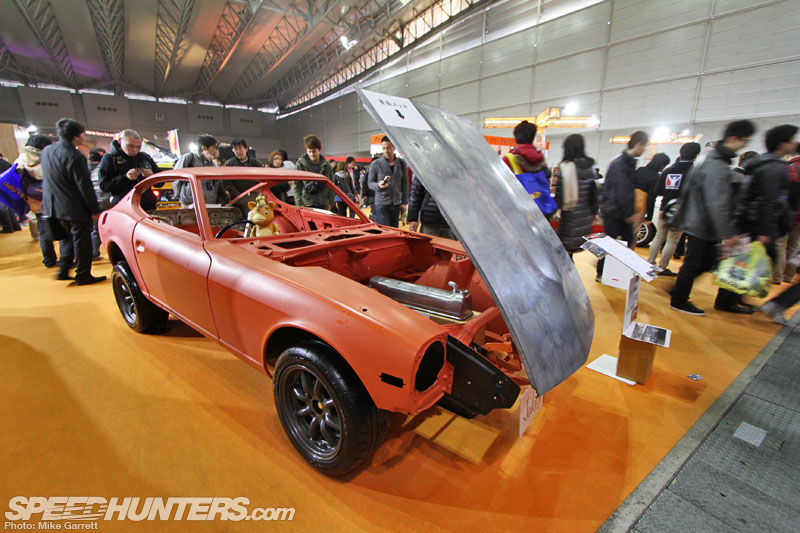 Rather than bring out a completed project for the G-Works booth, Revive Jalopy displayed this S30 Fairlady Z in the midst of a restoration. Very cool!
That will do it for my general coverage from Tokyo Auto Salon, but I have one more "little" thing I'd like to share with you guys from the show, so look for that soon.
-Mike