Although I'm a child of the eighties, I can't really remember a whole lot about it. Every chance I get though, I like to re-live the decade vicariously through the photographs and films of others. It's only when you sit down and really examine the decade, you realise how much it has contributed to the automotive world. If you've doubts about this last statement, I think you should have a read of Jonathan's recent piece which will change your mind. Last week, we asked you for photographs of '80s cars. I think we got more submissions to this than the last two themes combined. However, #IAMTHESPEEDHUNTER rules still apply although photos taken during the era get special privilege…
(above) This is what I'm talking about, some genuine eighties rallycross action. Superb.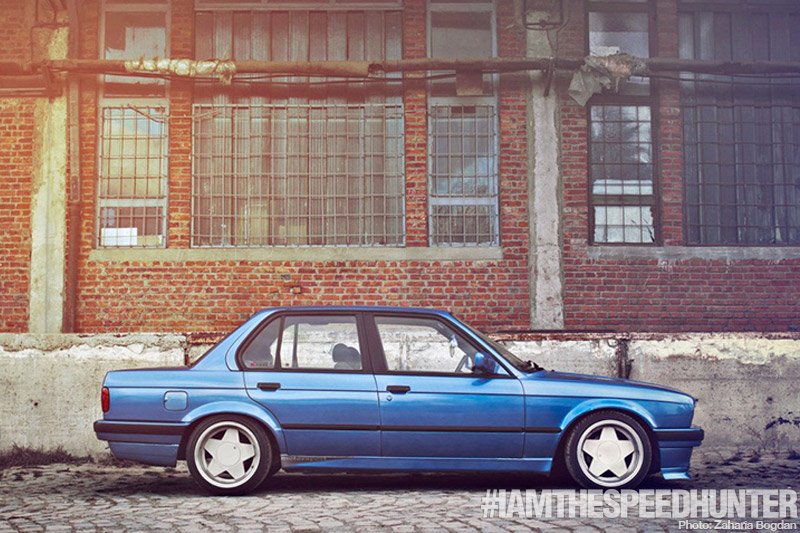 This is a simple but well executed portrait of an 80's icon – the E30 BMW. The car is positioned perfectly in the frame, with some subtle colour grading.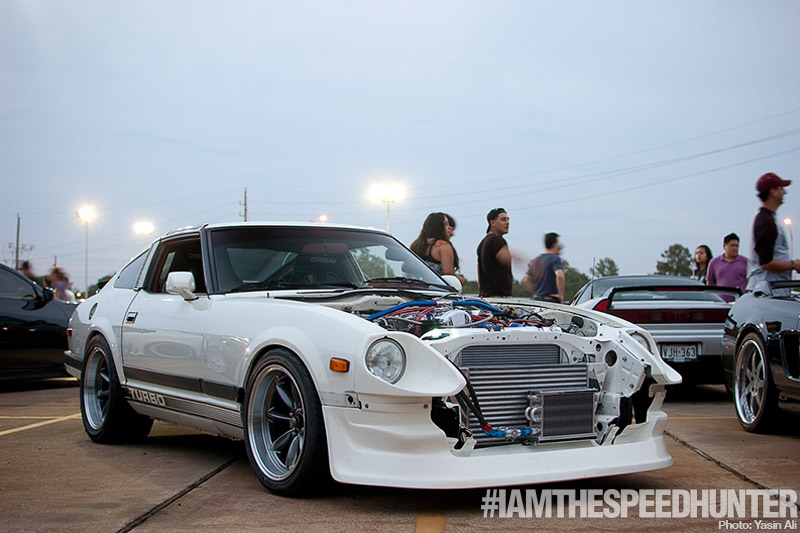 Static shows can be a nightmare (actually, they are a nightmare) but a long shutter can help show the movement of the general public as they make their way around the meet.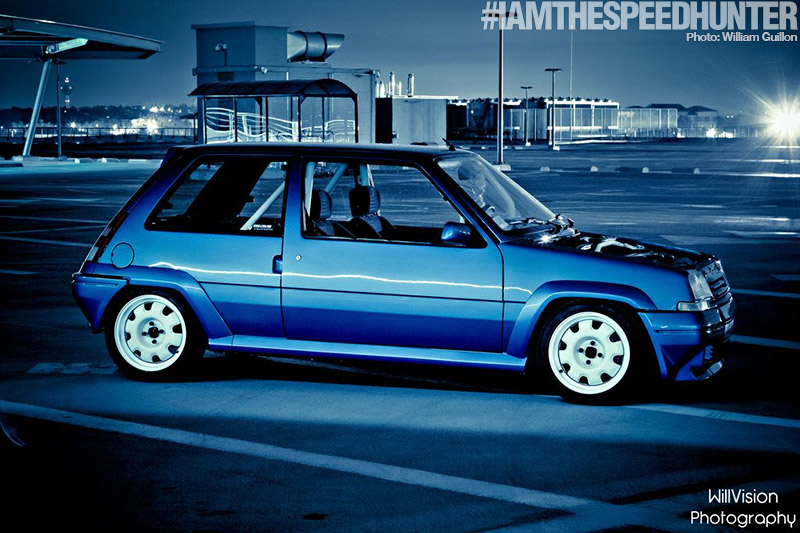 Some blue on blue toning suits this Renault to the ground.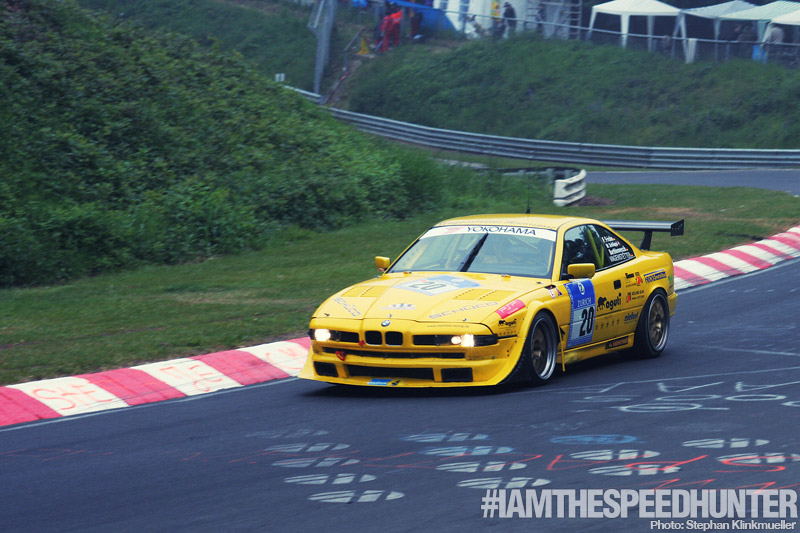 Some low key split toning helps to age this recent enough shot.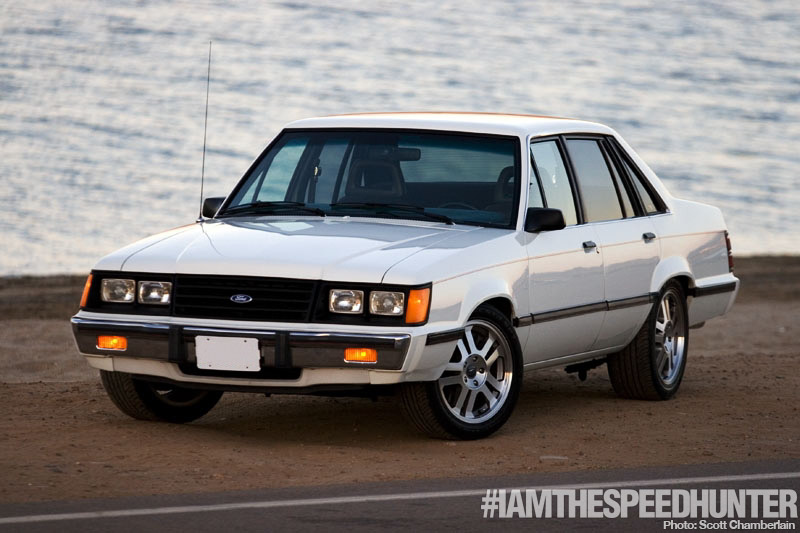 This is a super clean shot – shallow depth of field throws the distant background out quite nicely with no distractions anywhere in the frame.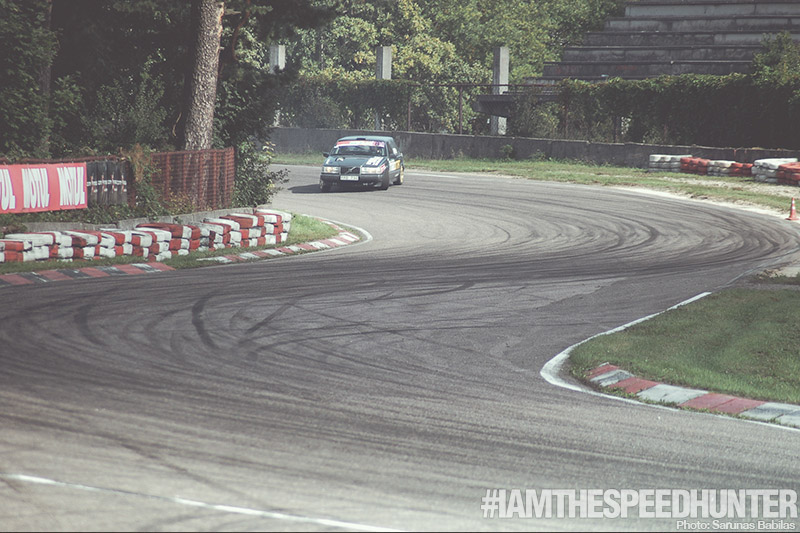 It's always nice to leave certain aspects of a photograph up to the viewer's imagination. You can visualise the Volvo drifting this section in your mind right?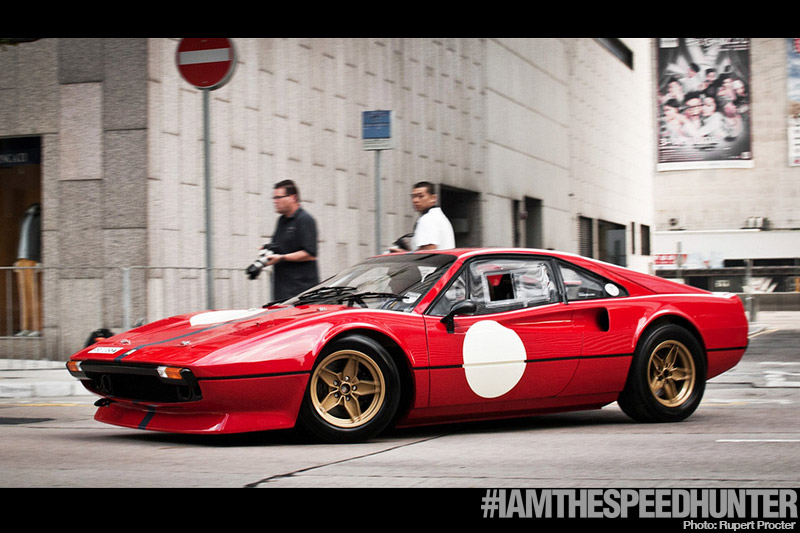 Strong red against a neutral backdrop with a slow-ish shutter to keep your attention focused on one of the decade's finest.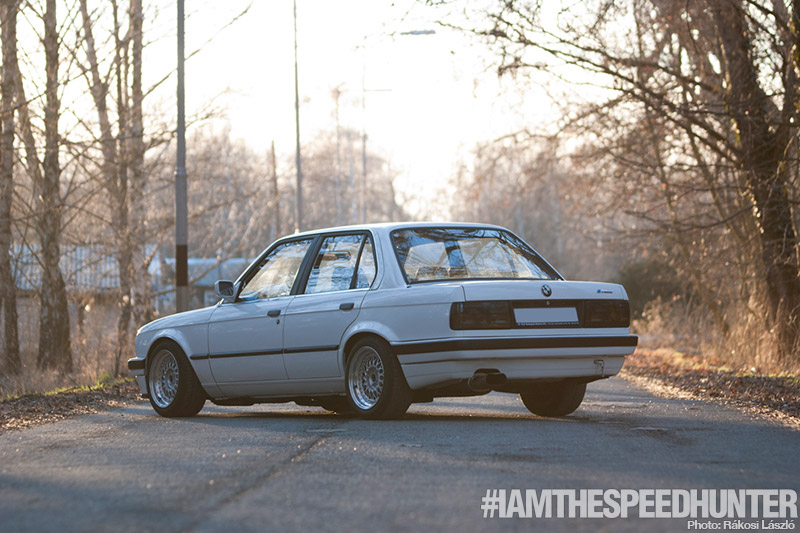 There was no shortage of BMW submissions but this was one of the better ones. The warm colours of the sun on the background compliment the cool tones of the car in the shade.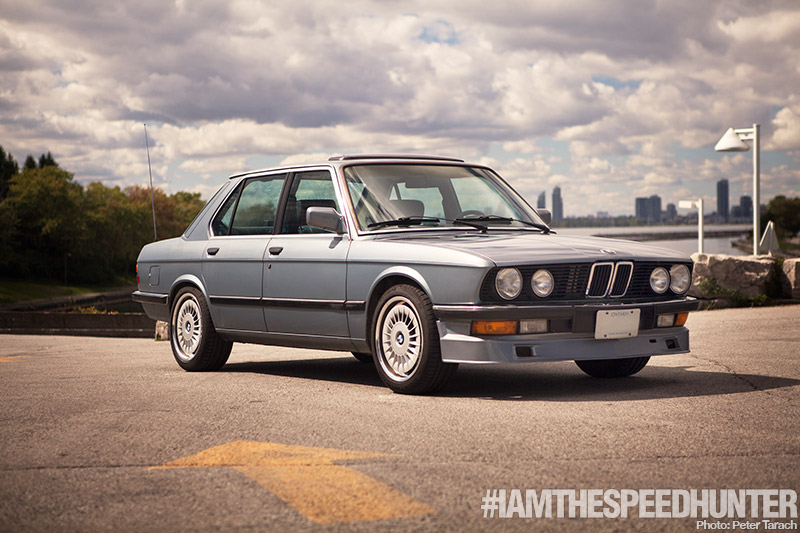 Another simple but well executed portrait. The car is nice and sharp from front to back with the background just out of focus enough without being unrecognisable.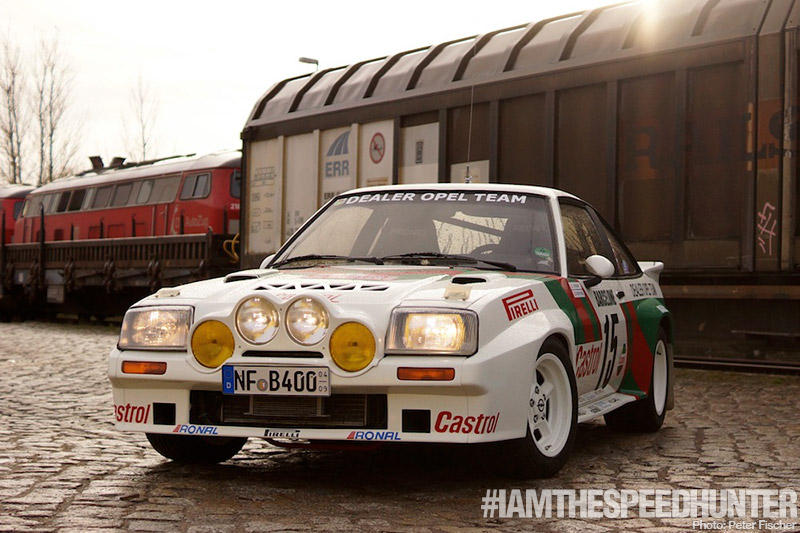 It's the little but of sun flare at the top of the frame that adds to this Manta image.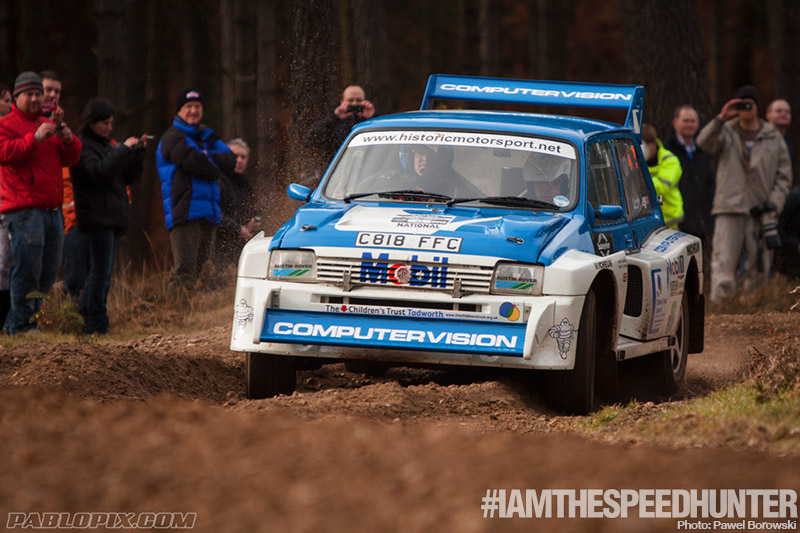 What am I always saying about a low point of view? Although little can be done about the cluttered background, Pawel has used a narrow depth of field to try and clean the image up as best as he can.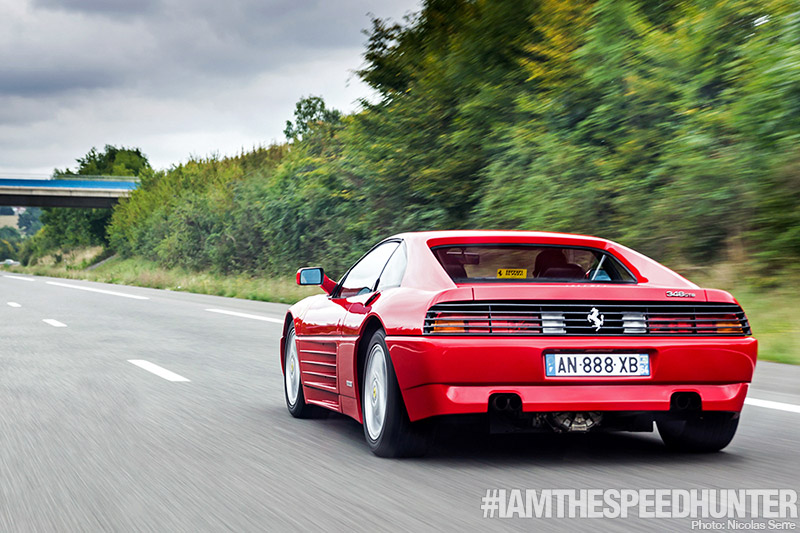 We don't get a whole heap of tracking shots through but anyone who has tried them will tell you that they are more difficult than they look. I like the lack of distractions in the image, along with the red / green contrast.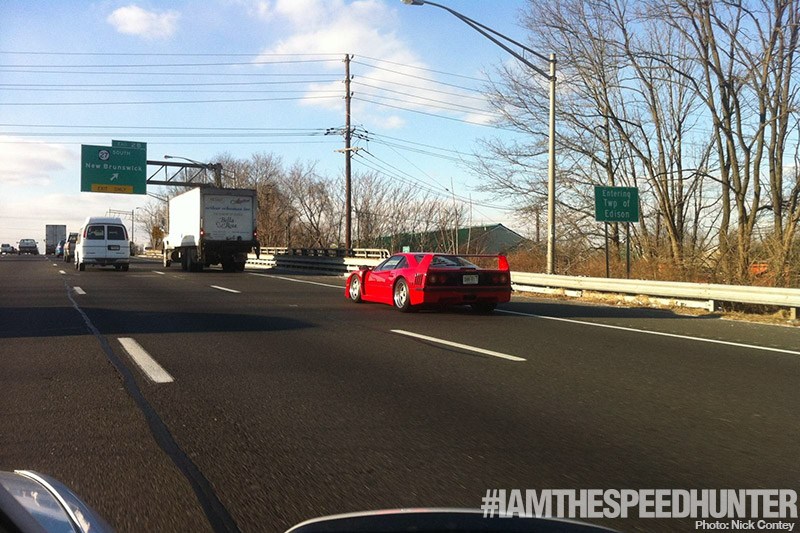 Okay, this might not be the greatest photo we've ever hosted on #IAMTHESPEEDHUNTER but it perfectly captures that moment when you spot an F40 in the wild.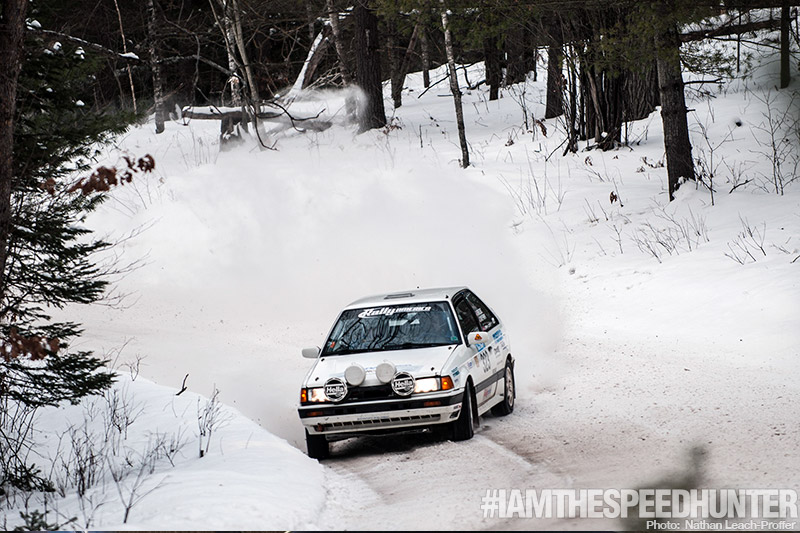 It can be tricky trying to balance a white car on a white backdrop but Nathan has pulled it off flawlessly. I also like the positioning of the car low in the frame.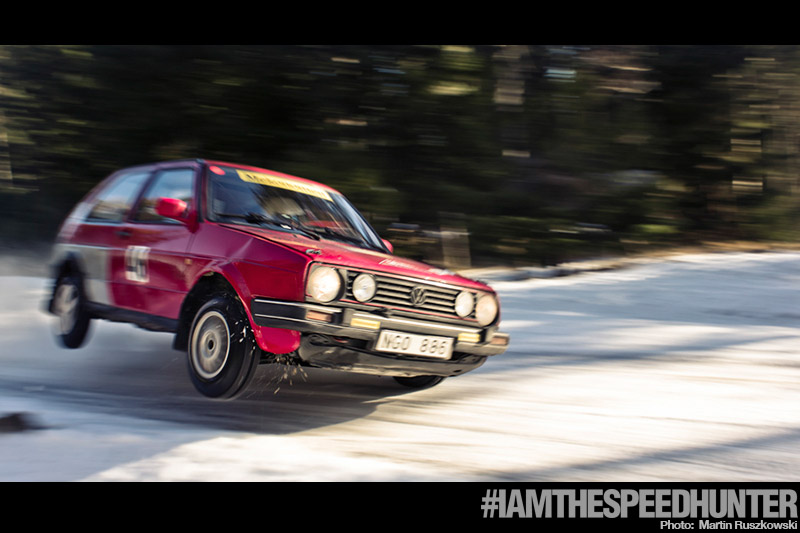 Yes. This would have been an incredibly difficult shot to pull off, yet Martin has made it look almost too easy.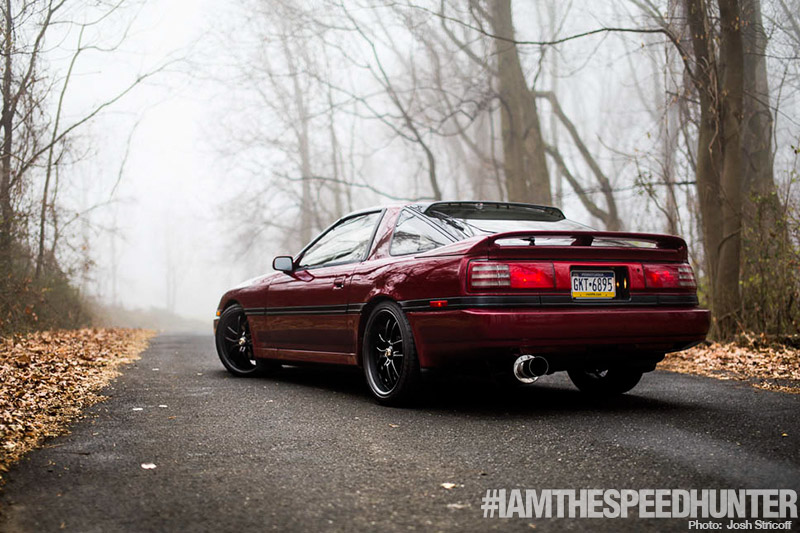 Making the most of adverse weather conditions will allow you to capture unique shots of your pride and joy.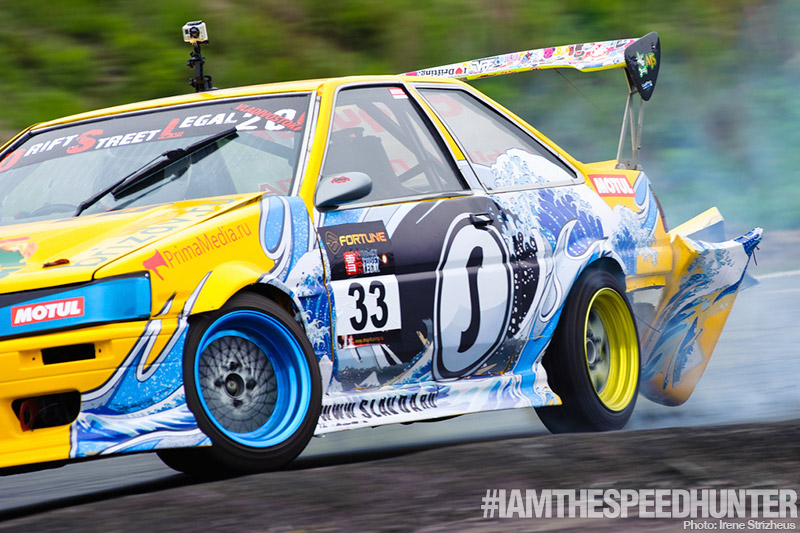 This is an interesting crop of something we've all seen a thousand times (that is a drifting '86).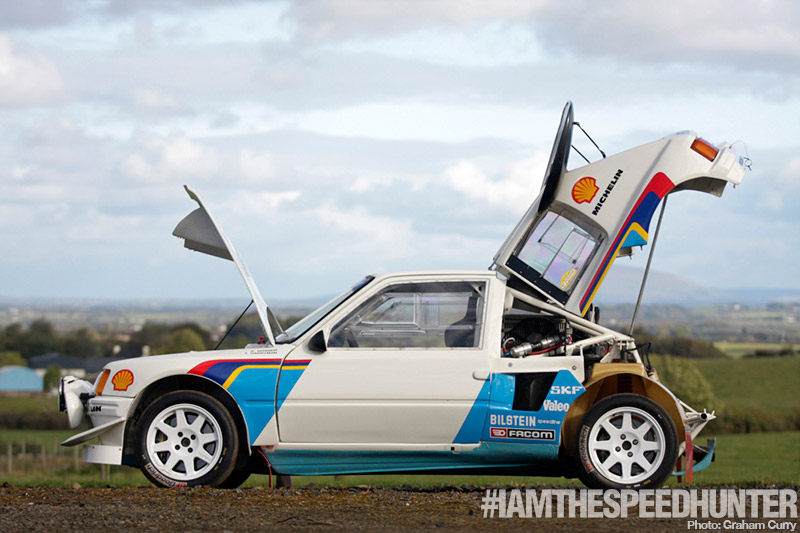 Another portrait, another excellent execution. By opening the car up, it leaves the viewer in no doubt that this is the real deal.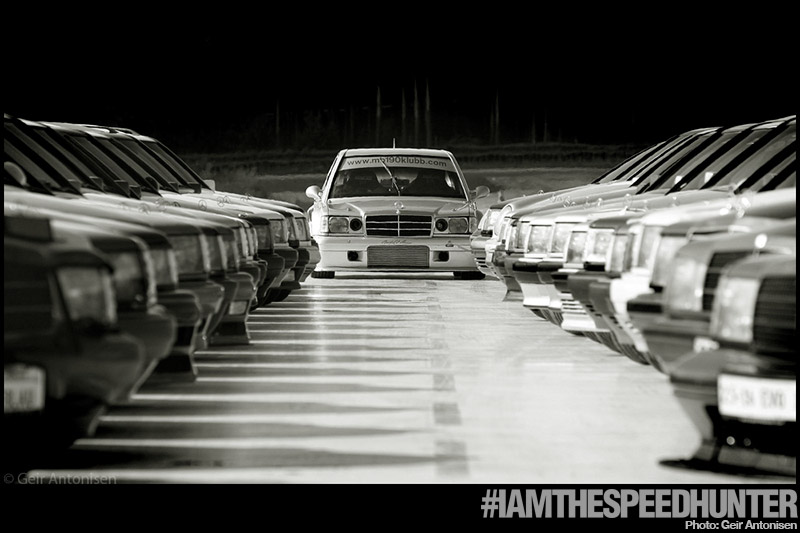 This is excellent in so many ways – the black & white conversion, framing, aperture control and leading lines.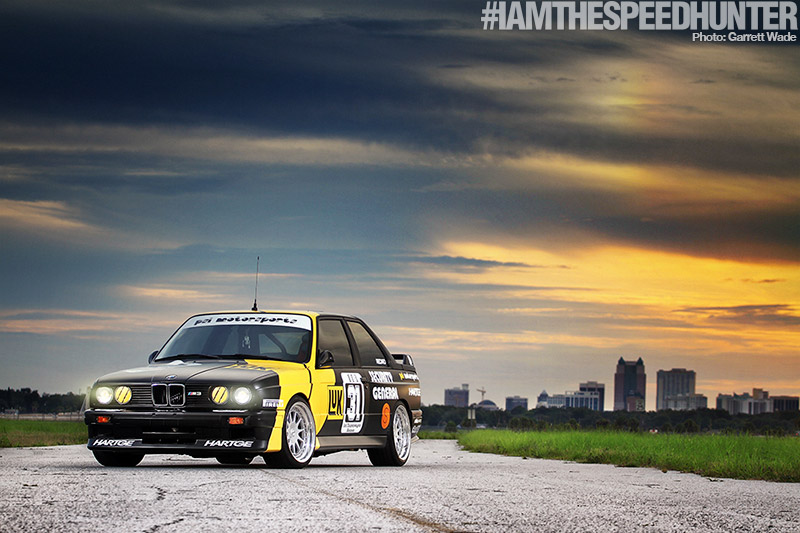 The use of a graduated neutral density filter with some subtle lighting on the car allows us to view the car with an almost perfect dynamic range.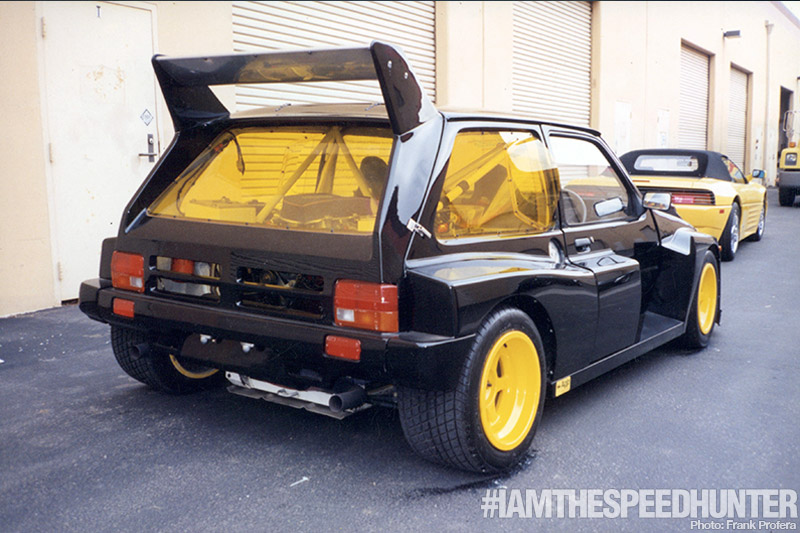 I did say that era correct images get special privilege right? This shot comes from Frank Profera, he of the 'Canyon Carving' Lotus fame…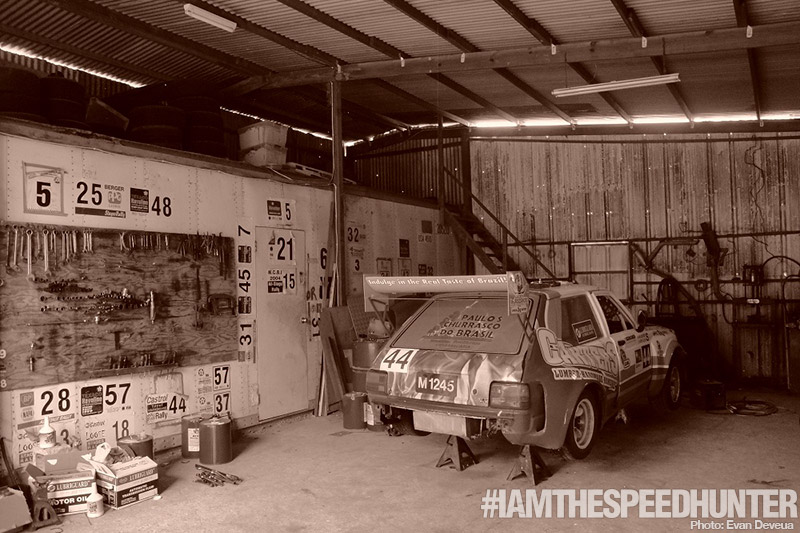 This could be any workshop, the world over.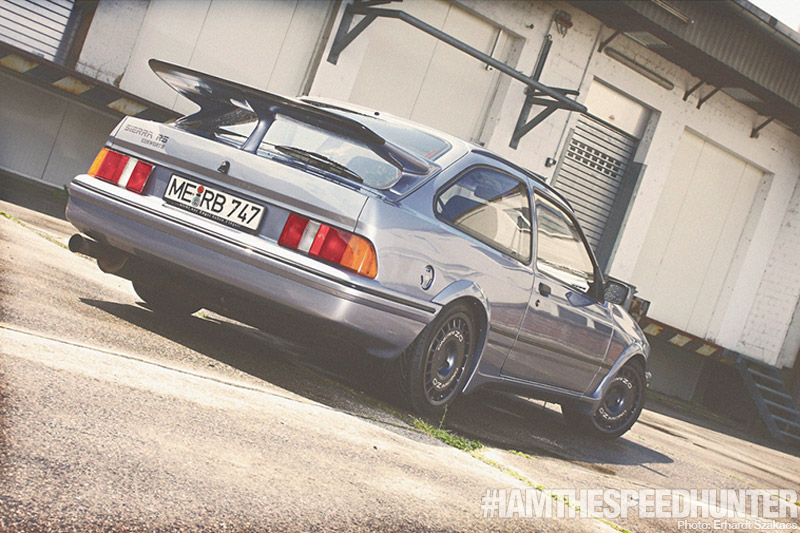 The milky blacks have helped to age this Sierra Rs Cosworth shot. I'm not usually a fan of crooked horizons, but I think it does work here.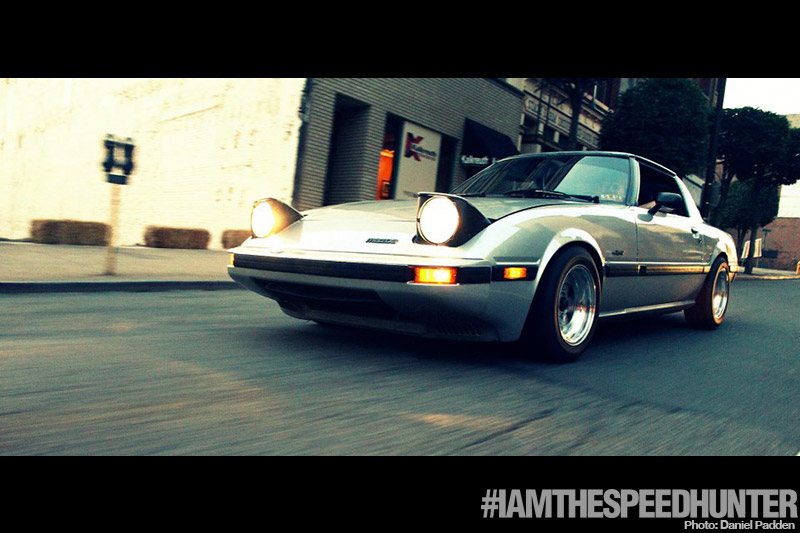 What's interesting about this is not just the colour toning or low angle tracking shot, rather it's the cinematic crop.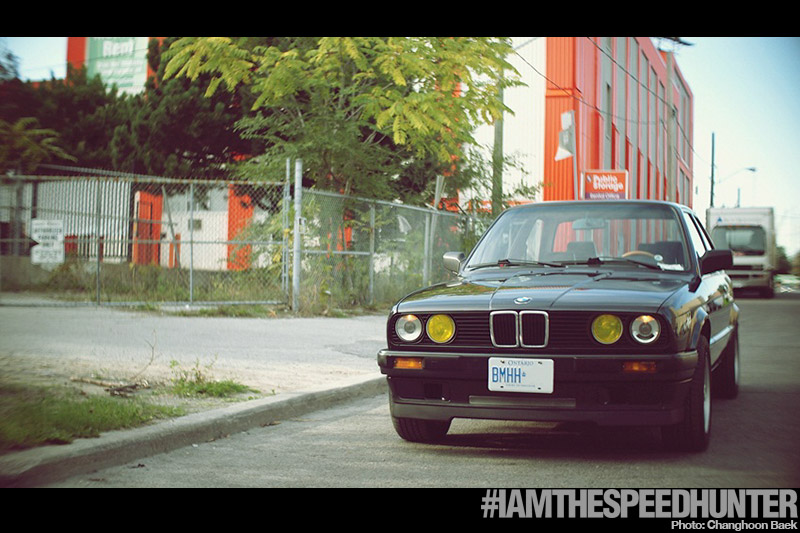 A lot of you are really working on your colour toning. By playing with the hues of your highlights and shadows, you can create a look that is entirely your own.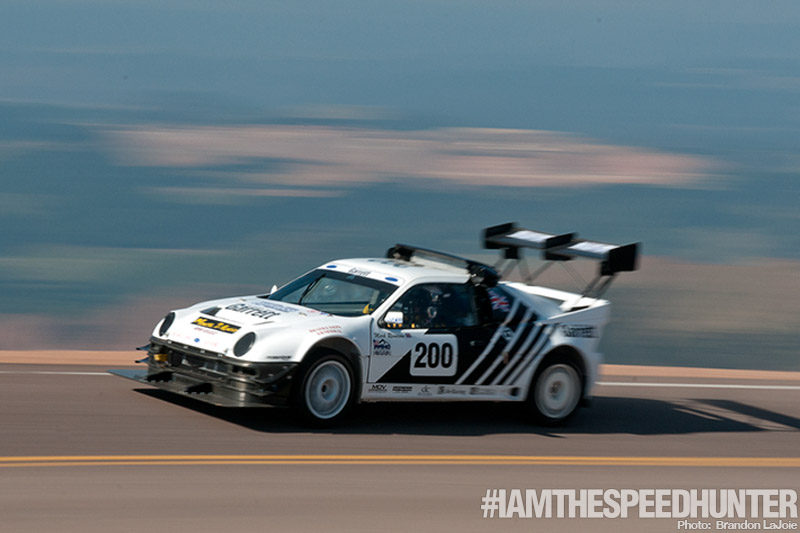 Super slow shutter action from Pikes Peak by Brandon LaJoie. When you drop into this zone of slower and slower shutter speeds, your keeper rate does drop significantly but what does come out is often worth it.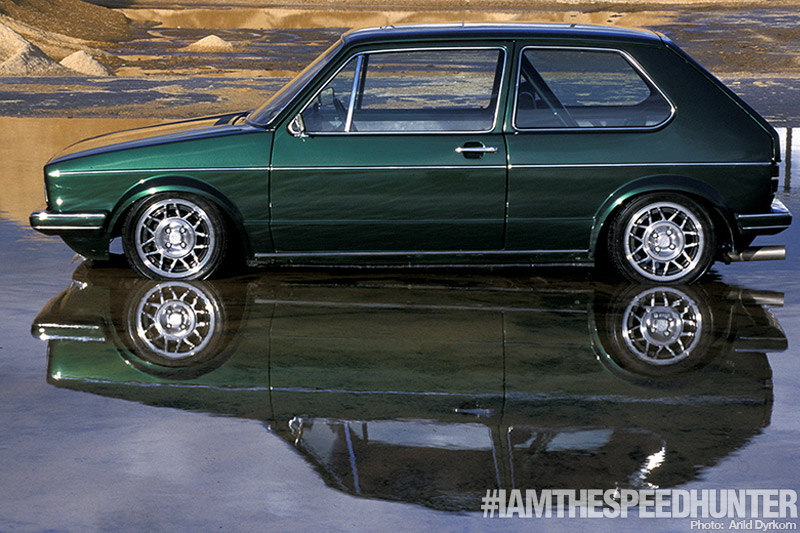 A word of advice – if you're going to try and capture a nice reflection shot like this, always and I mean ALWAYS make sure the water isn't too deep first. It might mean your feet get wet, but it's better than an embarrassing call for a recovery truck.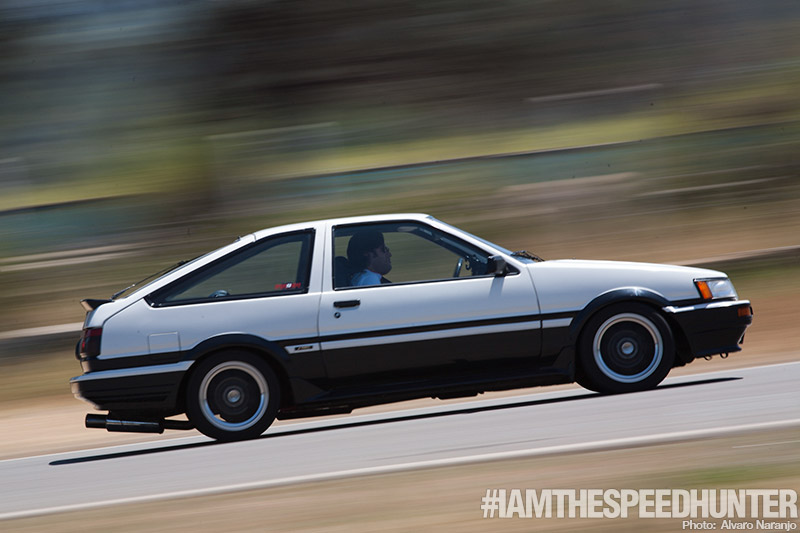 Perfect panning from Alvaro. It's interesting to note that when you drop to this low a shutter speed, the main method to get the entire car sharp back to front is to be perfectly perpendicular to it as it passes.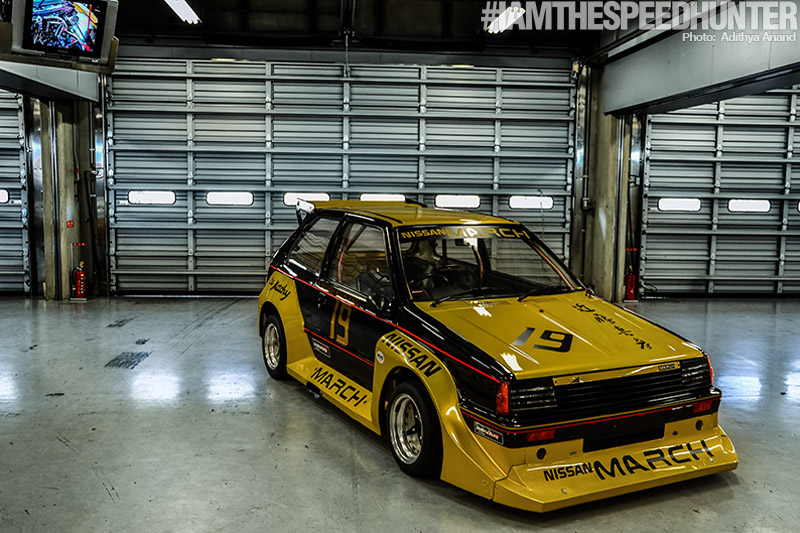 A little bit of tone mapping in this final garage shot. The key word being 'little'. One of the key ingredients to successful post processing is to make lots of small changes, rather than few large changes.
#IAMTHESPEEDHUNTER will be back to normal next week, see you then!
–
Paddy McGrath
paddy@dev.speedhunters.com
About #IAMTHESPEEDHUNTER
We created #IAMTHESPEEDHUNTER to allow you the opportunity to share your skills and car culture experiences from around the globe with the rest of the Speedhunters audience.
How do you get involved? It's simple…
Flickr - Join our #IAMTHESPEEDHUNTER Flickr Group and share your favourite photos with us and others.
Instagram – Follow us on Instagram at @TheSpeedhunters and tag your own car culture images with #IAMTHESPEEDHUNTER
Twitter – Follow us on Twitter at @SPEEDHUNTERS and share your tweets with the #IAMTHESPEEDHUNTER hashtag.
Tumblr – Visit our Tumblr page to view the latest #IAMTHESPEEDHUNTER tagged images.
E-Mail – If you've been to a cool event and captured some amazing images, be sure to e-mail them to us on iamthespeedhunter@dev.speedhunters.com and tell us a little bit about the event. The images need to be a minimum of 800×533 pixels.
Have you submitted already but yet been featured? Here are some tips to help you…
DO – Submit your best work, regardless of when it was taken.
DO – Take your time shooting and consider each detail
DO – Try to submit each image no larger than 1000PX wide.
DON'T – Put a huge watermark on it. We'll make sure you're credited!
DON'T – Send us huge image files that kill our e-mail system!
日本のSpeedhunters読者にお知らせです。
Speedhuntersでは、週一回#IAMTHESPEEDHUNTERにて、読者の皆さんから寄せられたカーシーンの投稿写真を紹介しています。
投稿写真は、カーレース、カーショー、イベント等、車に関するものならなんでもOKです。
Speedhuntersで皆さんの撮ったカーシーンショットを世界中のファンに紹介して、あなたもSpeedhunters記者の仲間入りしましょう!
#IAMTHESPEEDHUNTERには、ツイッターかインスタグラムにて簡単に写真を投稿していただけます。
上記方法で写真を投稿する際は、写真に#IAMTHESPEEDHUNTERのハッシュタグを付けてください。
また、メールアドレスiamthespeedhunter@dev.speedhunters.comでも投稿受付しています。
写真は、800×533 ピクセル以上のJPGのフォーマットでお願いします。
上記サイズより小さい写真ですと、すばらしい写真でもサイトの写真サイズの関係上掲載できないことがありますのでお気をつけください。
投稿された写真は世界中のSpeedhunters読者とシェアされますので、あなたのベストショット写真を投稿してくださいね!
また、写真に併せてどういった写真なのか、どこで撮られた写真なのかの説明と投稿者様のお名前を明記の上投稿お願いします。
皆さんからの投稿お待ちしています!