The holidays are over and we can finally look forward to a new year of possibilities and fresh beginnings. I don't know about you, but I've been making a couple of photography related resolutions of my own. I want to try new things that I was maybe afraid to try before and I want to start shooting for enjoyment rather than just necessity again. In other news, #IAMTHESPEEDHUNTER will continue on as normal throughout 2013 so be sure to keep your submissions coming in.
(Above) All is not as it appears with this week's featured image. Eric Delaney used some sublime light painting to capture this 1/18 die-cast of Mazda's 787B.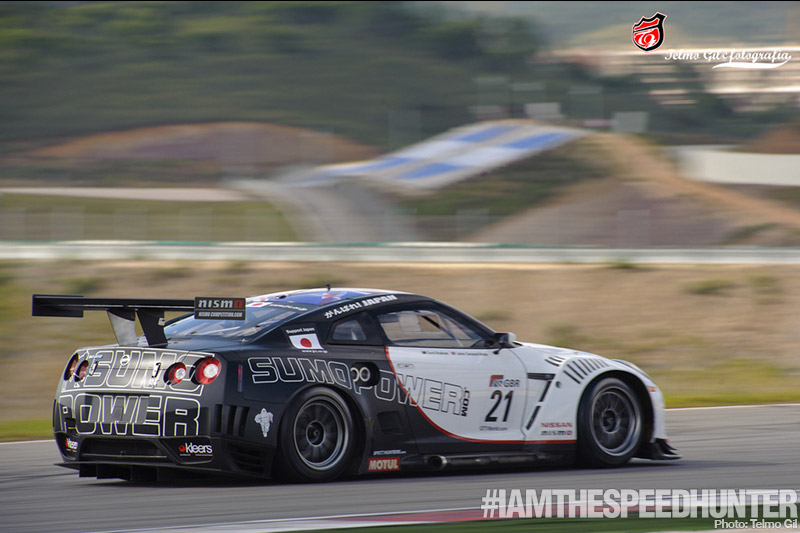 Telmo Gil is no stranger to these pages, this rear three-quarters panning shot from 2011 of the Sumo Power GT1 GT-R stood out amongst the other submissions.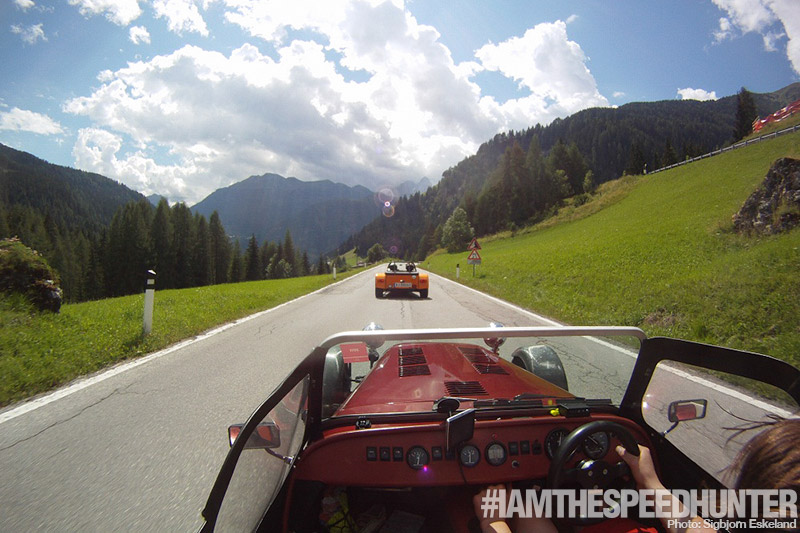 Sigbjørn was kind enough to share this GoPro capture from a trip through the Alps in his Caterham.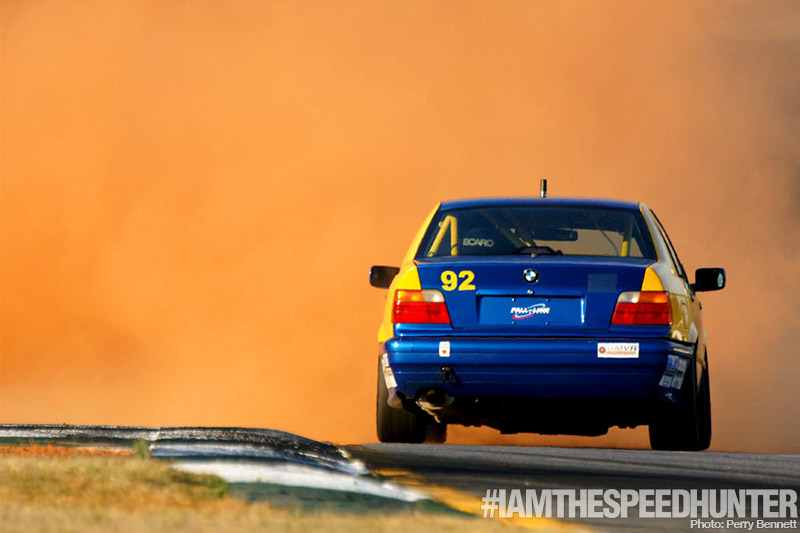 Perry Bennett sent us in a great selection of images from Road Atlanta, but this E36 cresting stood out.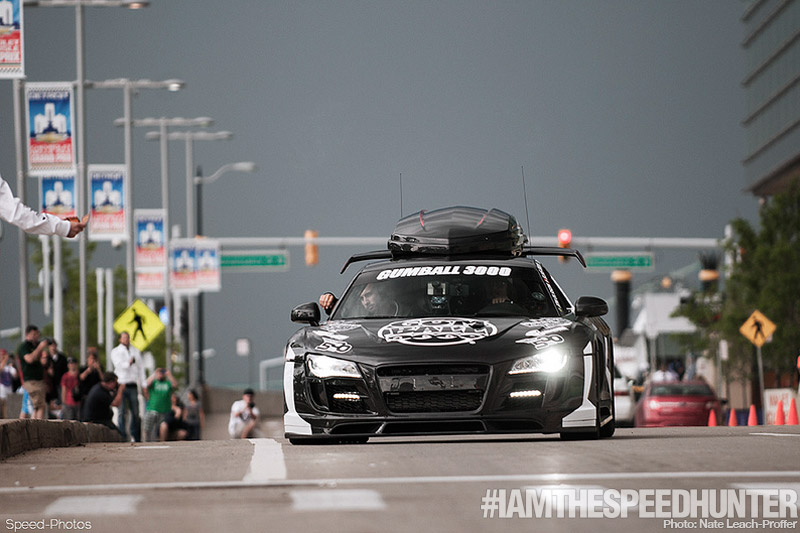 A low point of view helps to emphasise the aggressiveness of this special R8.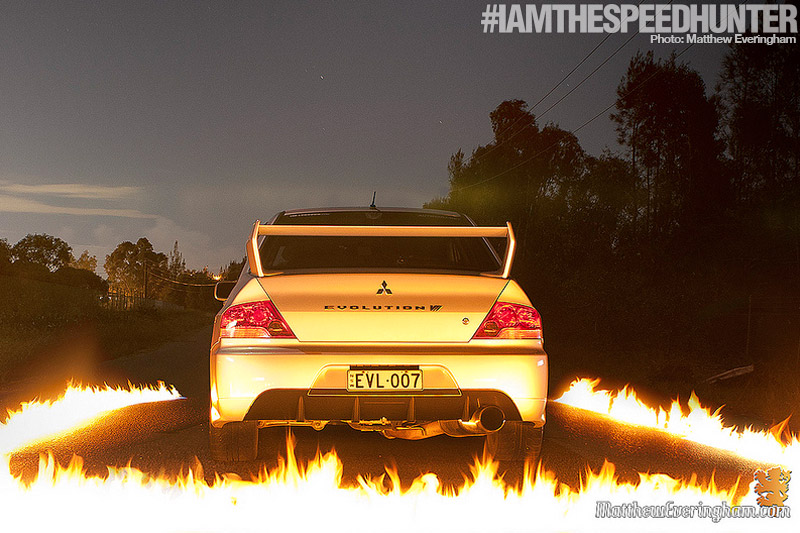 Quite an appropriate number plate.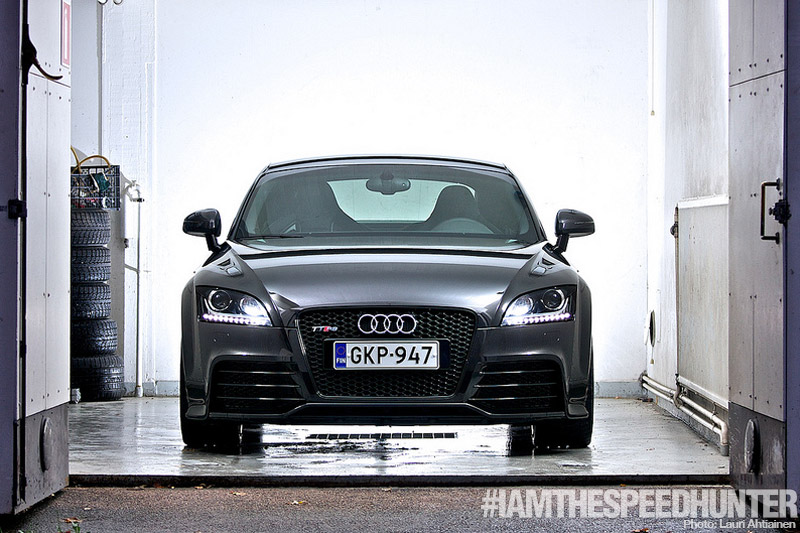 A clean backdrop and simple composition will always deliver.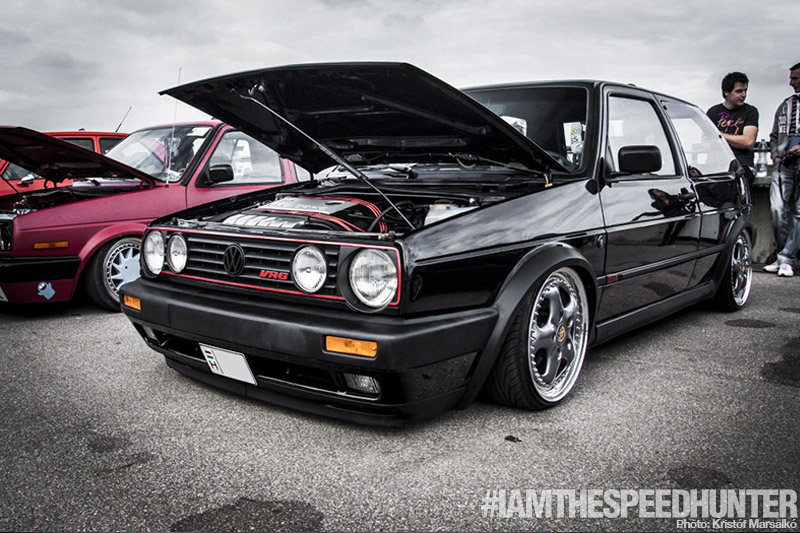 Static shows can be a nightmare to photograph, you should try to remember to keep it clean and simple. Case in point.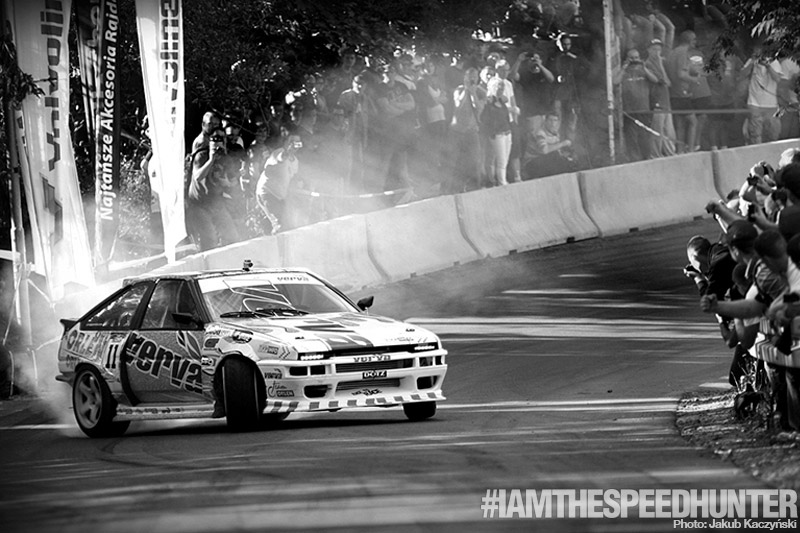 You don't always need to fill the frame with your subject. In fact, doing the opposite usually results in a better story.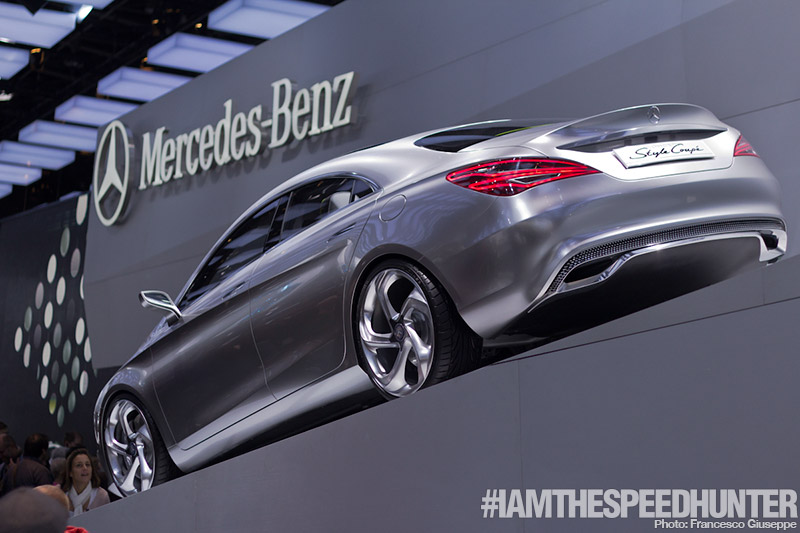 Careful consideration for your surroundings also plays an important role when composing your shot.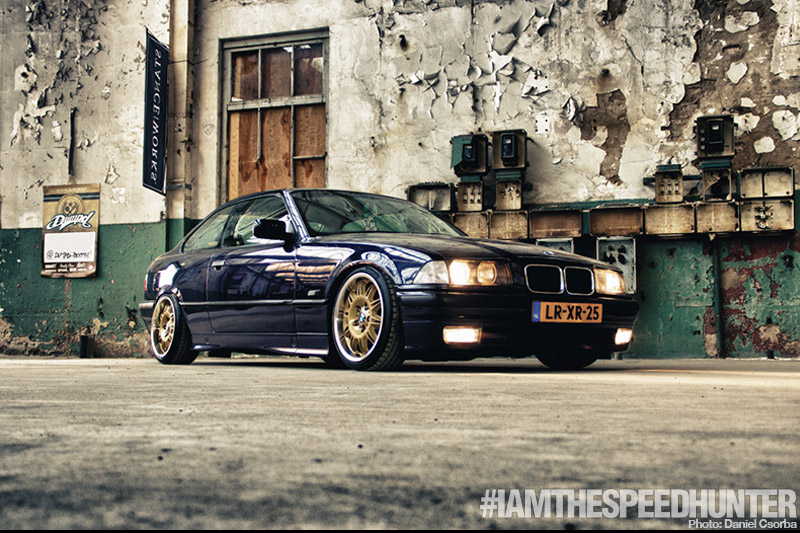 Contrasting textures also help to create a visually interesting picture.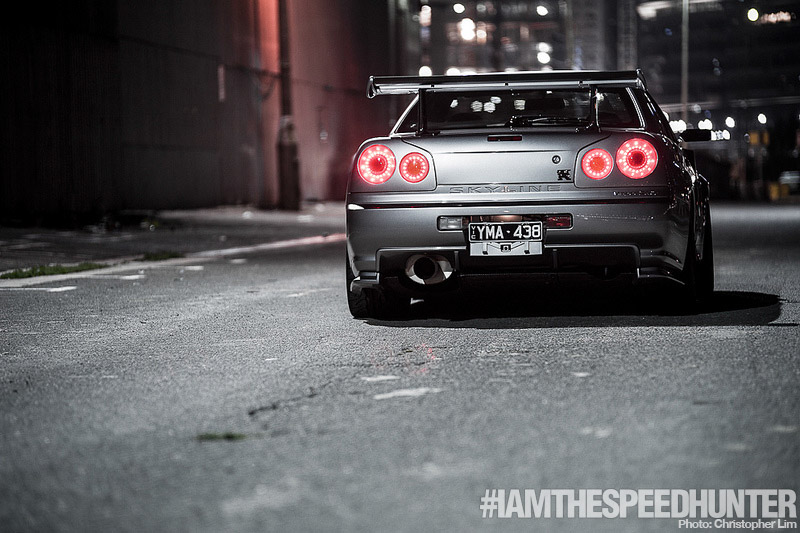 Colour is an often overlooked component by amateur photographers, yet it plays arguably one of the most important roles. Clever use can be all the difference.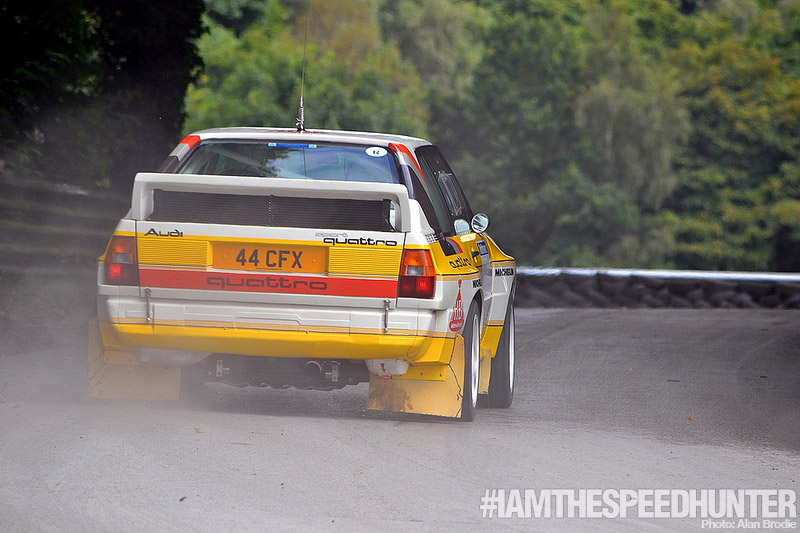 Knowing what you want beforehand helps quite a bit. Find your location, setup and wait.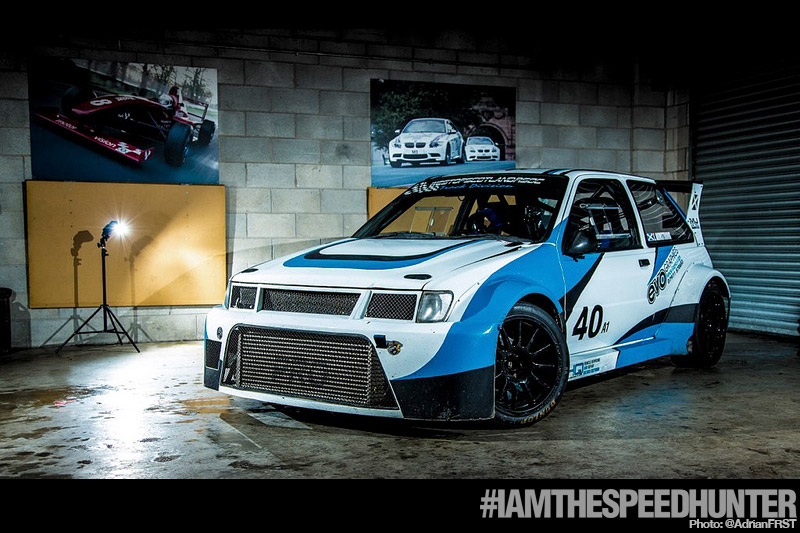 We hope to bring you a lot more with #IAMTHESPEEDHUNTER this year including showcasing more of your work and getting more professionals in to share their tips and secrets.
2013, let's be having you!
–
Paddy McGrath
paddy@dev.speedhunters.com
About #IAMTHESPEEDHUNTER
We created #IAMTHESPEEDHUNTER to allow you the opportunity to share your skills and car culture experiences from around the globe with the rest of the Speedhunters audience.
How do you get involved? It's simple…
Flickr - Join our #IAMTHESPEEDHUNTER Flickr Group and share your favourite photos with us and others.
Instagram – Follow us on Instagram at @TheSpeedhunters and tag your own car culture images with #IAMTHESPEEDHUNTER
Twitter – Follow us on Twitter at @SPEEDHUNTERS and share your tweets with the #IAMTHESPEEDHUNTER hashtag.
Tumblr – Visit our Tumblr page to view the latest #IAMTHESPEEDHUNTER tagged images.
E-Mail – If you've been to a cool event and captured some amazing images, be sure to e-mail them to us on iamthespeedhunter@dev.speedhunters.com and tell us a little bit about the event. The images need to be a minimum of 800×533 pixels.
Have you submitted already but yet been featured? Here are some tips to help you…
DO – Submit your best work, regardless of when it was taken.
DO – Take your time shooting and consider each detail
DO – Try to submit each image no larger than 1000PX wide.
DON'T – Put a huge watermark on it. We'll make sure you're credited!
DON'T – Send us huge image files that kill our e-mail system!
日本のSpeedhunters読者にお知らせです。
Speedhuntersでは、週一回#IAMTHESPEEDHUNTERにて、読者の皆さんから寄せられたカーシーンの投稿写真を紹介しています。
投稿写真は、カーレース、カーショー、イベント等、車に関するものならなんでもOKです。
Speedhuntersで皆さんの撮ったカーシーンショットを世界中のファンに紹介して、あなたもSpeedhunters記者の仲間入りしましょう!
#IAMTHESPEEDHUNTERには、ツイッターかインスタグラムにて簡単に写真を投稿していただけます。
上記方法で写真を投稿する際は、写真に#IAMTHESPEEDHUNTERのハッシュタグを付けてください。
また、メールアドレスiamthespeedhunter@dev.speedhunters.comでも投稿受付しています。
写真は、800×533 ピクセル以上のJPGのフォーマットでお願いします。
上記サイズより小さい写真ですと、すばらしい写真でもサイトの写真サイズの関係上掲載できないことがありますのでお気をつけください。
投稿された写真は世界中のSpeedhunters読者とシェアされますので、あなたのベストショット写真を投稿してくださいね!
また、写真に併せてどういった写真なのか、どこで撮られた写真なのかの説明と投稿者様のお名前を明記の上投稿お願いします。
皆さんからの投稿お待ちしています!