Good evening from an extremely snowy Japan. As I look out the window of my hotel room just outside of Tokyo tonight, I can see nothing but white stuff from a large and unusual snow storm that's brought transportation across much of the Kanto region to a halt. I suppose we are lucky today is our first non-shooting day following the madness of Tokyo Auto Salon.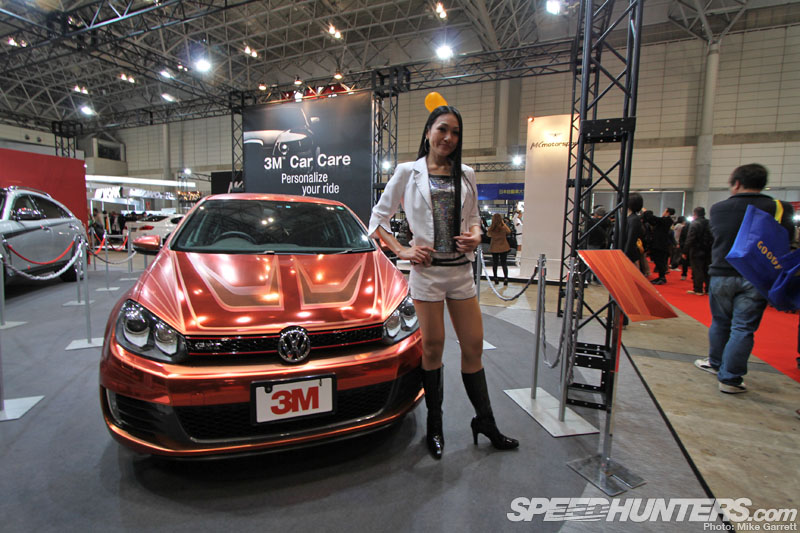 Instead, we've been hard at work preparing the coverage from our jam-packed weekend of Speedhunting in and around TAS. While we begin the task of showing the latest and greatest in modified machinery from the show floor, I thought I'd detour for a moment and try to take you guys on a virtual visit to the show. TAS through Mike's eyes, if you will.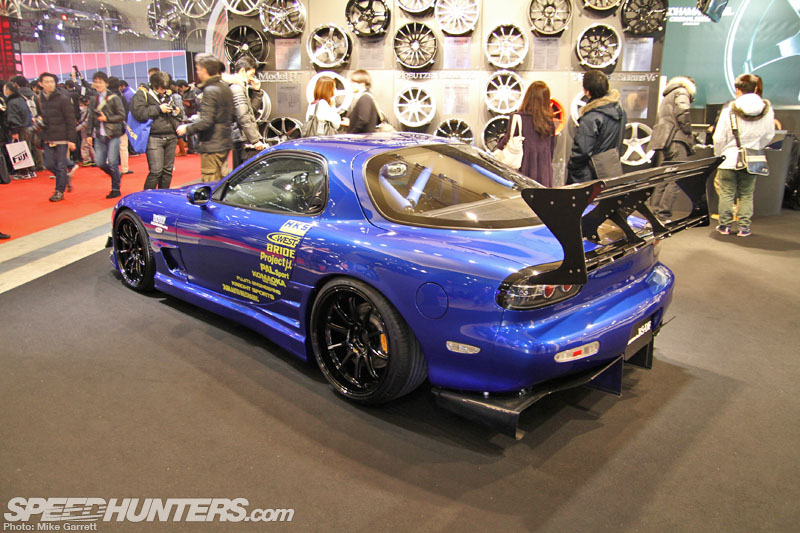 So for this post, rather than focusing on the cars themselves I'm going to do my best to share what it's like to actually be at Tokyo Auto Salon. After all, a trip to TAS is something that JDM enthusiasts from across the planet dream of.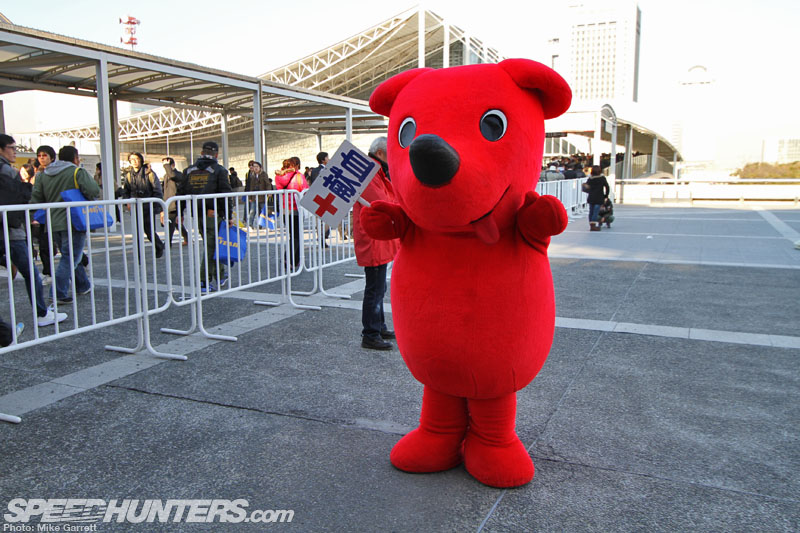 So what all does the Tokyo Auto Salon experience include? Quite a lot. From the awesome, to the delicious, to the just plain strange. It's about so much more than just cars, and in many ways the whole thing is reflective of Japan itself.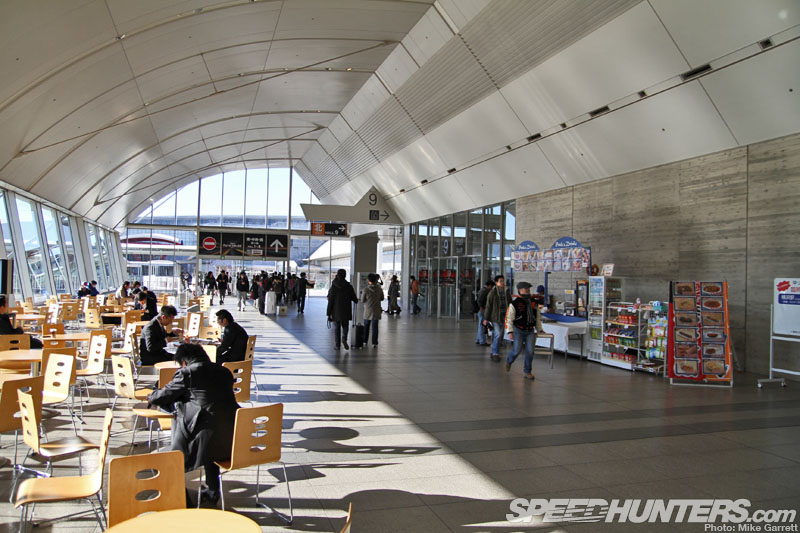 The show officially opens on Friday morning, with the first part of the day set aside only for members of the press or those that purchase special advanced tickets. For those trying to take photos on the show floor, it's a rush to get as much done as possible before the public is allowed in.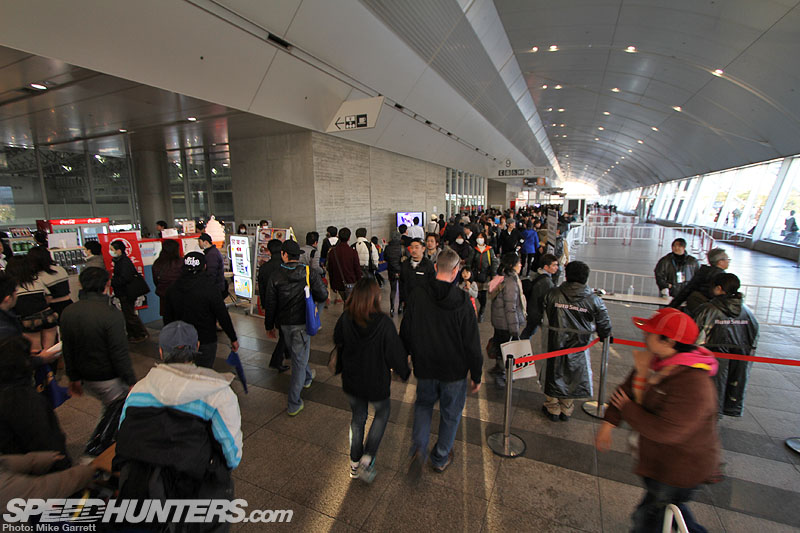 And boy do they come. It begins on Friday afternoon and the crowds just get bigger and bigger as the weekend continues. By Sunday, it's an absolute sea of people.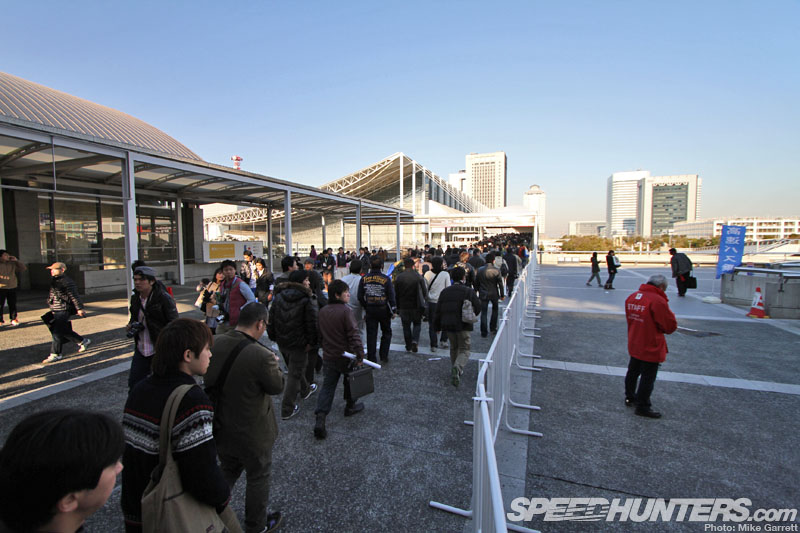 I've heard a lot of talk about how Japanese people have lost their interest in cars and instead prefer to ride the train and play on their mobile phones. That's hard to believe after seeing the giant number of people that come to visit Auto Salon.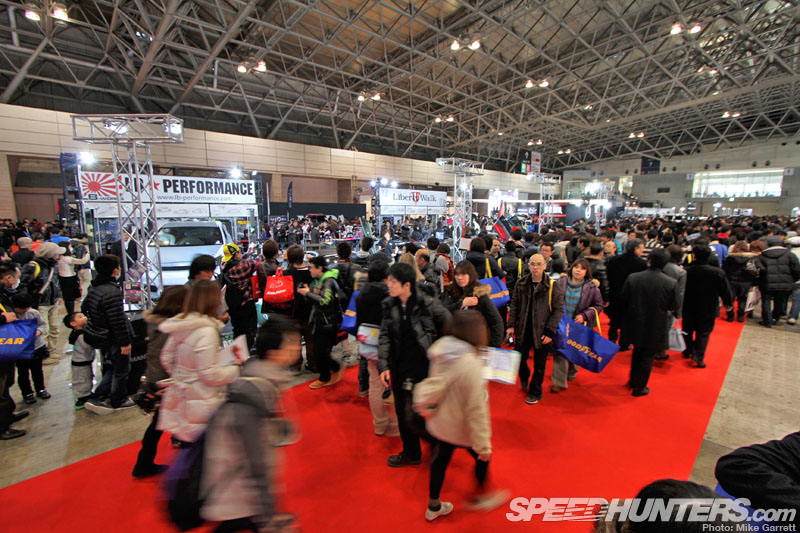 With so many people around, simply moving from one part of a hall to another takes quite a bit of effort. Trying to shoot usable photos in these conditions is even more challenging.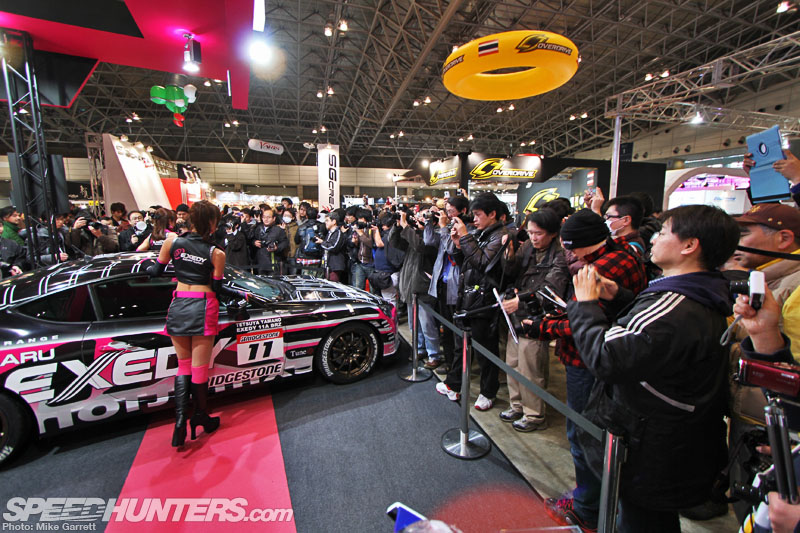 Especially if there are girls posing anywhere near the place you want to be. Now I know guys wanting to take photos of girls is a pretty universal thing around the world, but things get especially crazy at shows in Japan.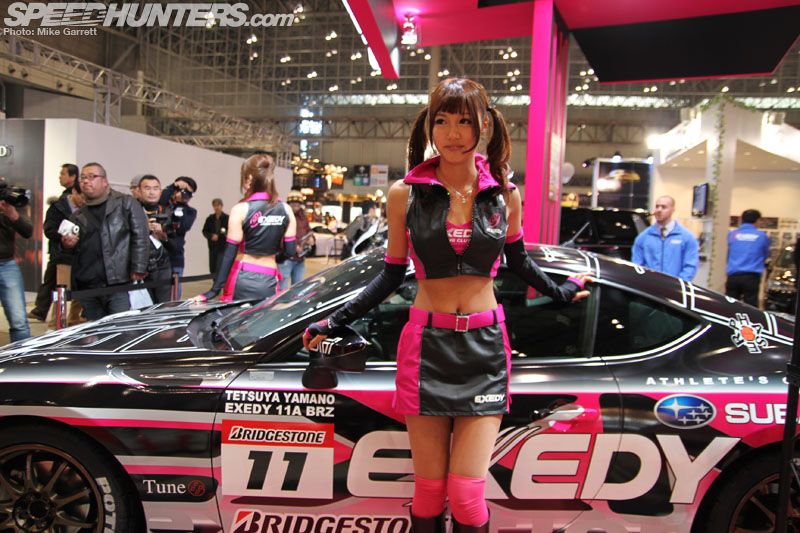 You get the feeling a lot of fellows come to Auto Salon strictly for the ladies and have no interest in the cars…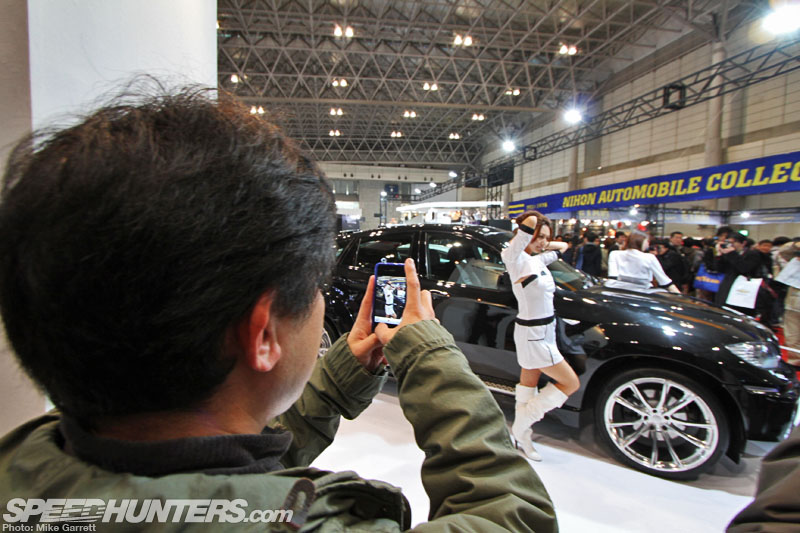 The question that goes through my head whenever I'm at these events is "what exactly do these guys do with their prized booth girl photos?".  Actually, on second thought maybe I don't want to know their motives…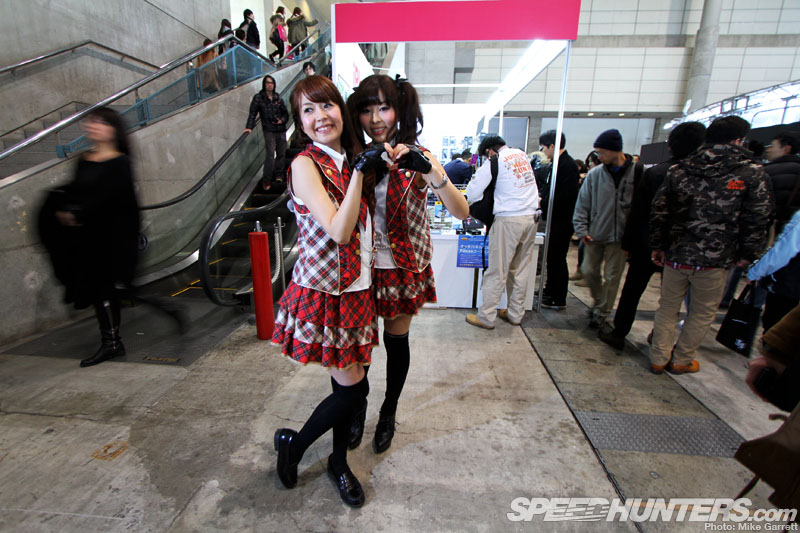 Whatever the case, these ladies are huge part of the Auto Salon experience and probably will be forever.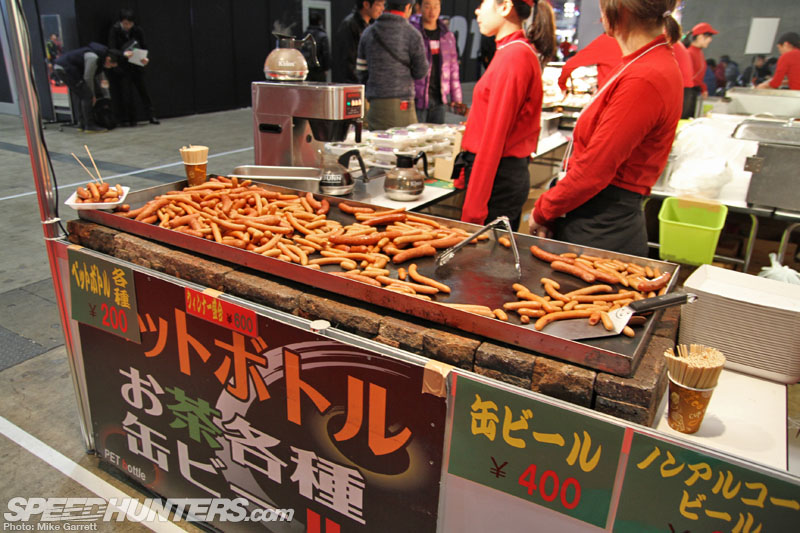 Naturally, you're bound to work up an appetite while wandering around Auto Salon. Luckily there's plenty of delicious food and drink available from the snack bars spread around Makuhari Messe.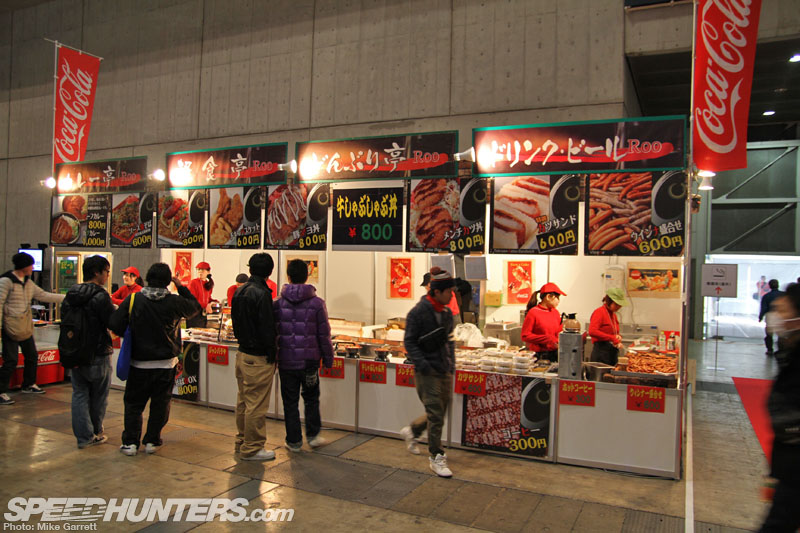 Not only that, but the prices are very reasonable. I'm not sure about other parts of the world, but back in the USA a hot dog or soda at a big event will set you back about three times what it'd cost on the street. Not so in Japan. There is no such gouging here.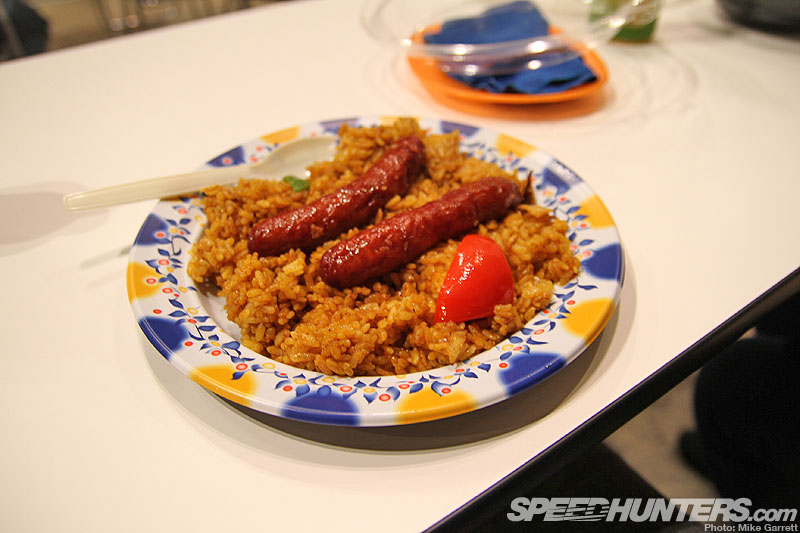 For lunch on Saturday I went with ultra traditional Japanese dish of Jambalaya. I hear this was actually an old favorite from the days of the Samurai.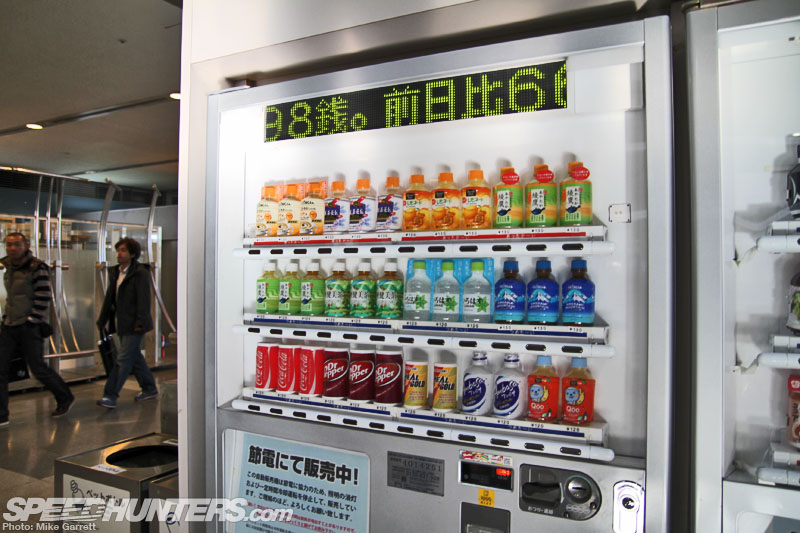 Should you get thirsty at Auto Salon, you are never far from one of those great Japanese vending machines. And yes, the prices are the same as you'd pay anywhere else in Japan. If this were the US, you'd be paying 500 yen for a 150 yen can of coffee inside the Messe.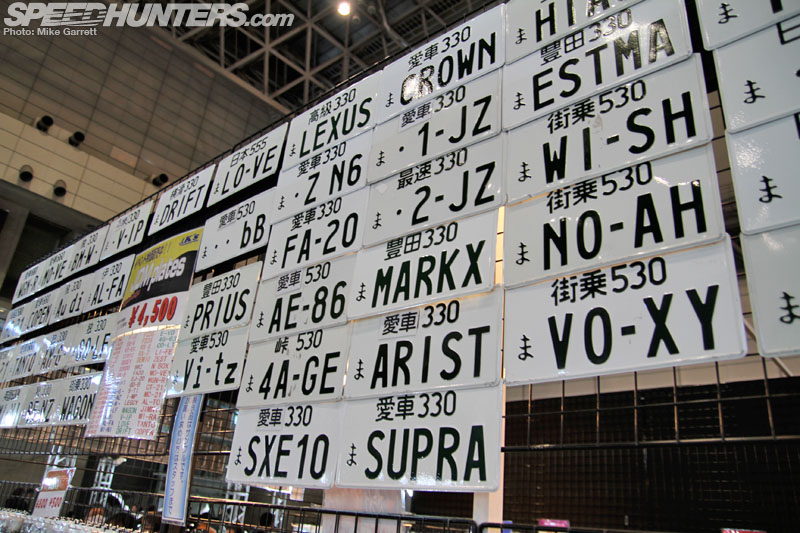 If you ever get the chance to visit Tokyo Auto Salon, make sure you bring plenty of money with you. Unlike the industry-only SEMA Show, TAS is packed full of cool things to buy.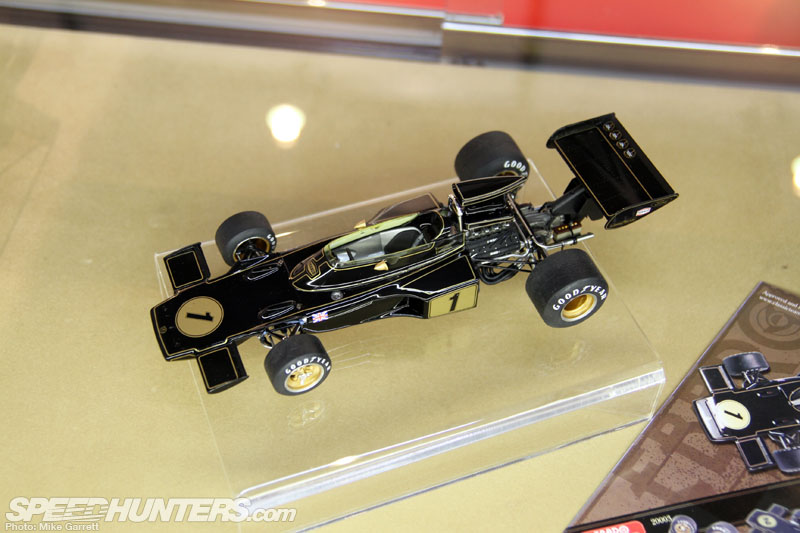 From ridiculously detailed diecast cars…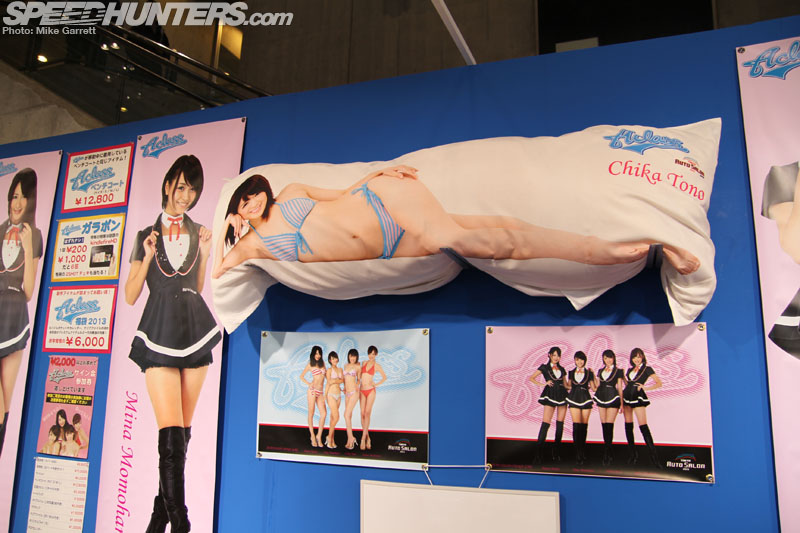 …to body pillows featuring Tokyo Auto Salon's image girls.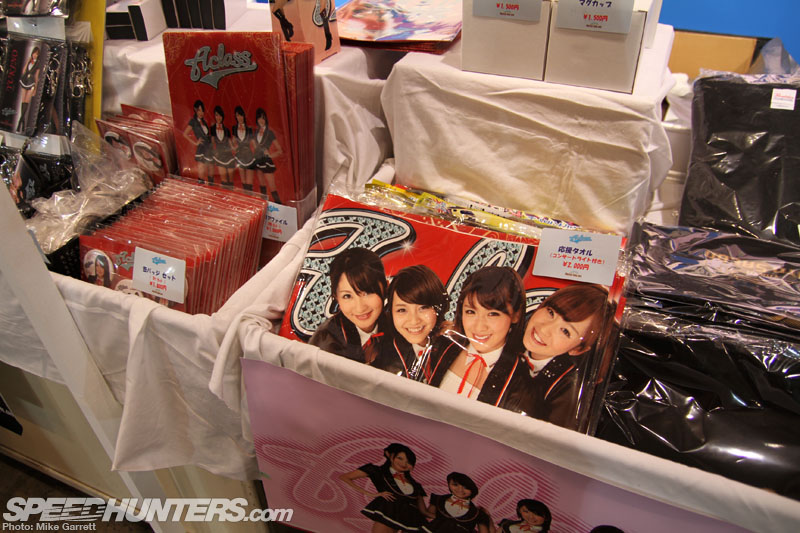 "Only in Japan", they say.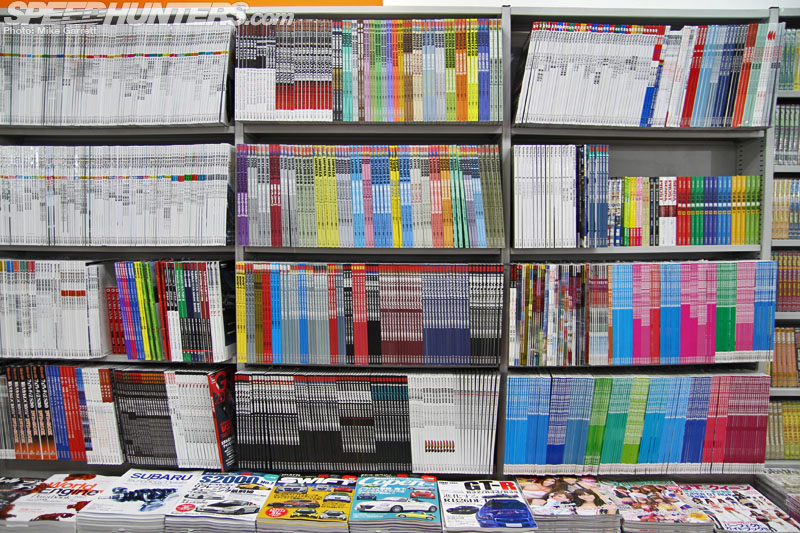 Auto Salon is also heaven for car magazine collectors. Just about anything a Japanese publisher makes can be found here.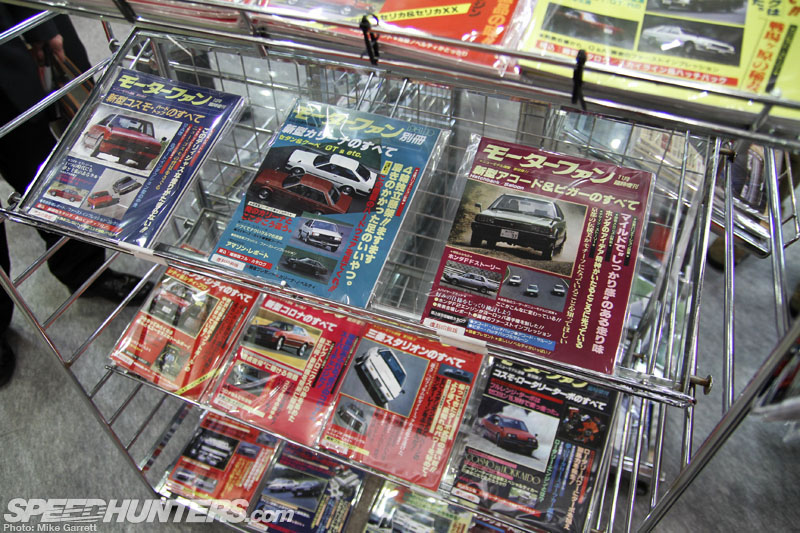 My personal favorite booth in this department was that of Motor Fan Magazine, which included an amazing selection of vintage publications.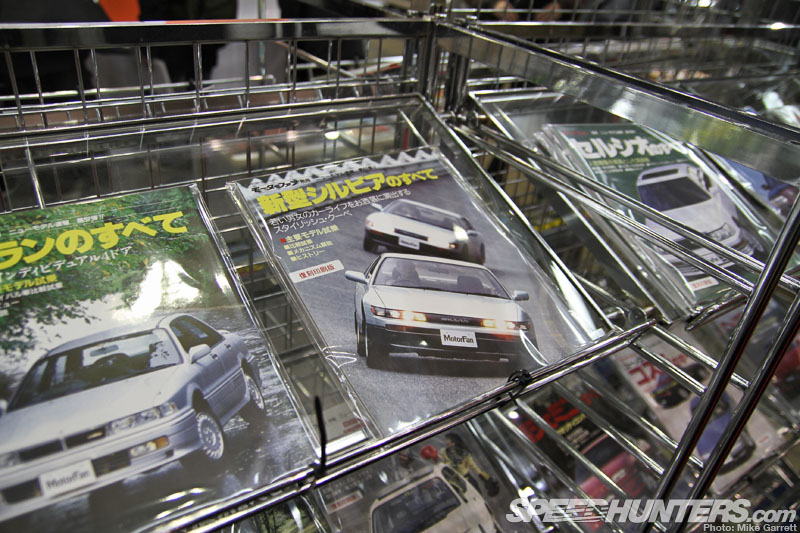 For decades these guide books have been published to coincide with the release of new models and include road tests, factory options, and more. Here we see volumes for classics like the S13 Silvia and the first generation Celsior.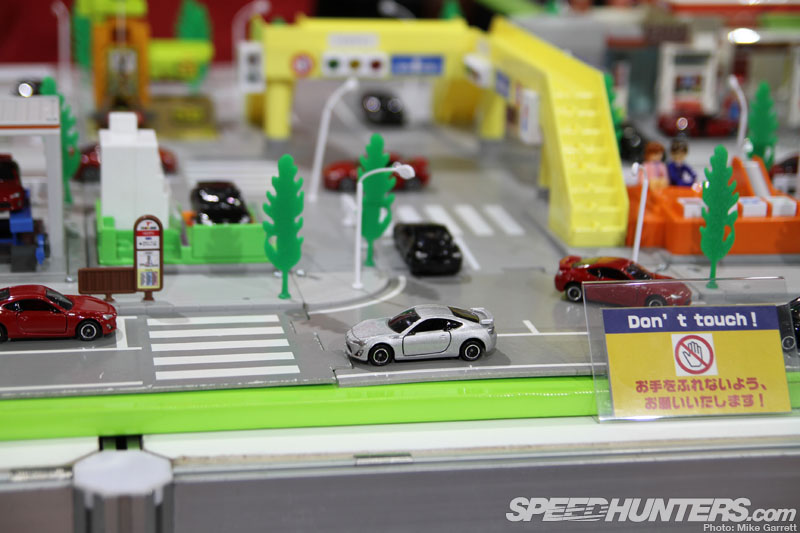 Over in the 86 & BRZ World area, I found this awesome Tomica Town toy display with roads populated with nothing but Toyota 86s. What a world that would be!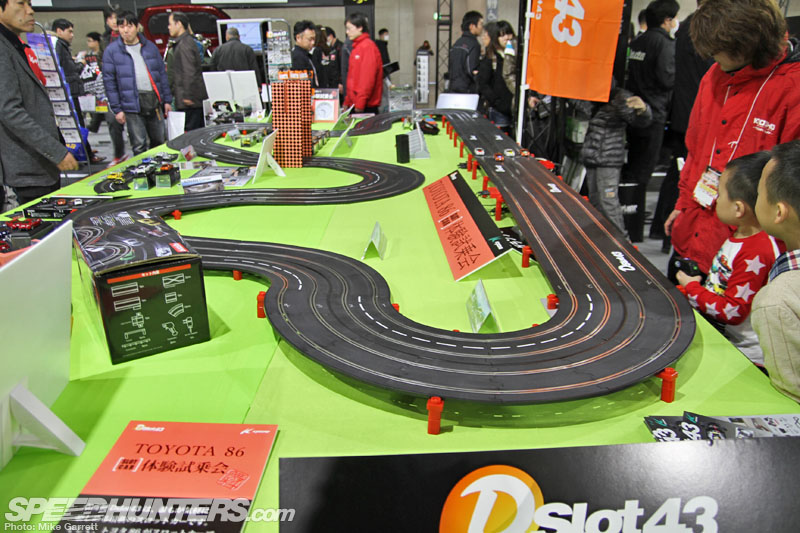 Toyota 86 slot cars? You gotta love it!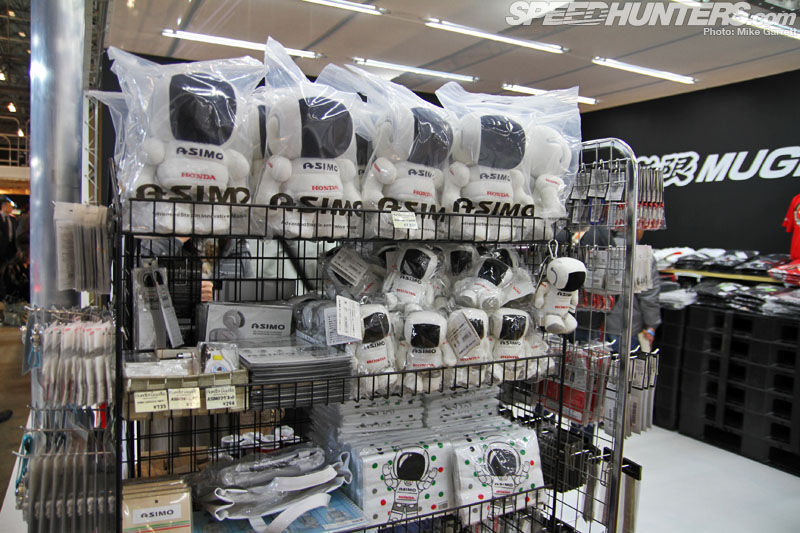 The factory booths at TAS include tons of official items to purchase. Honda's booth for example is chocked full of Asimo goods.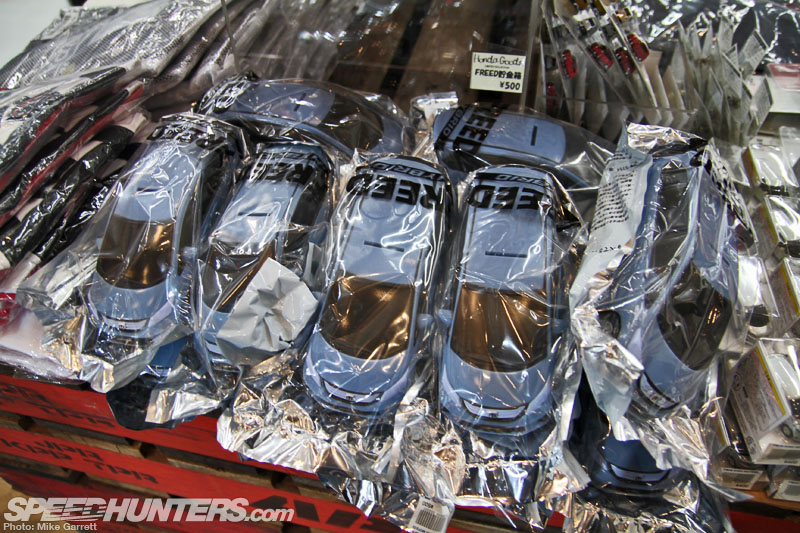 Plus things like these Honda Freed-shaped piggy banks. Cool.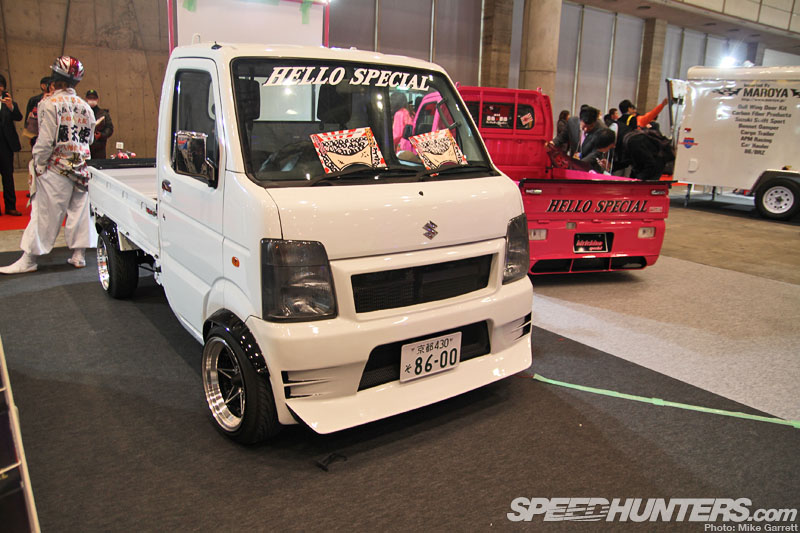 Perhaps my favorite shop display at TAS was that of Kyoto's "Hello Special". Not only are their retro style kei trucks completely awesome…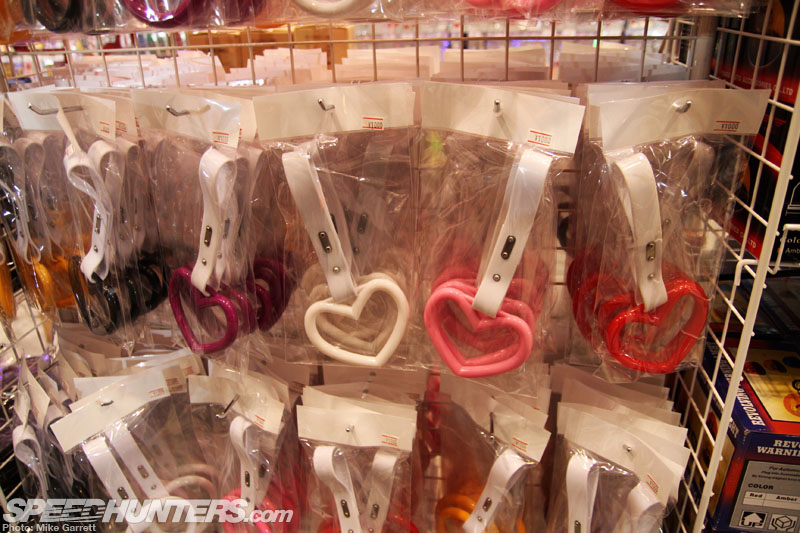 …but they also sell all sorts of Yankee gear and accessories. From heart-shaped tsurikawa…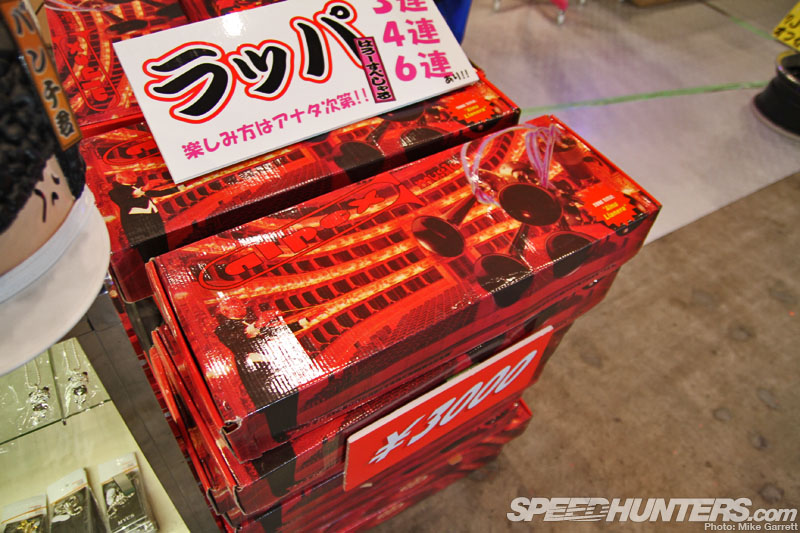 …to musical horns…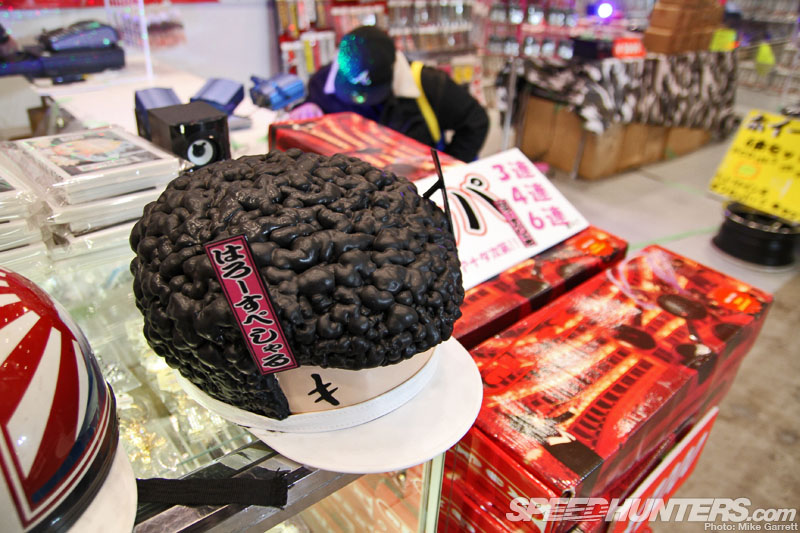 …and even punch perm helmets.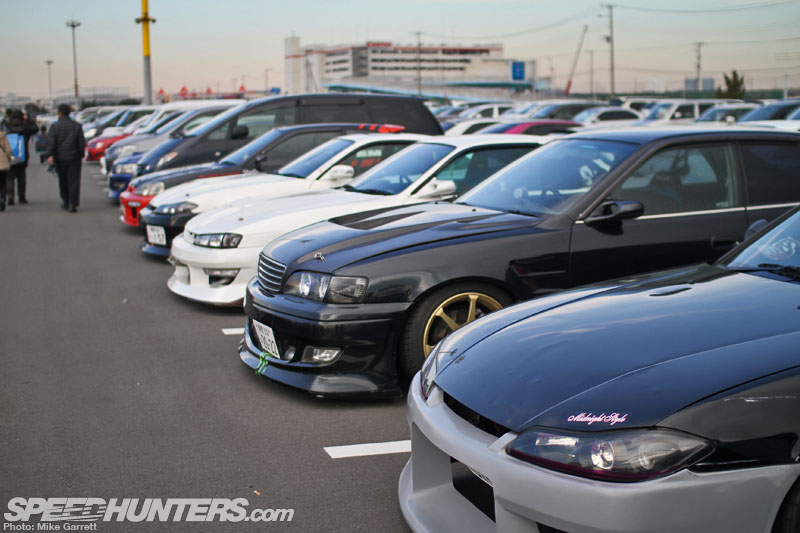 Of course everything I just mentioned is only what happens inside the show itself. As you saw in my post the other day, the TAS parking lot is a completely different experience altogether. There's a certain amount of pride that comes with driving your custom machine to the biggest car event of the year.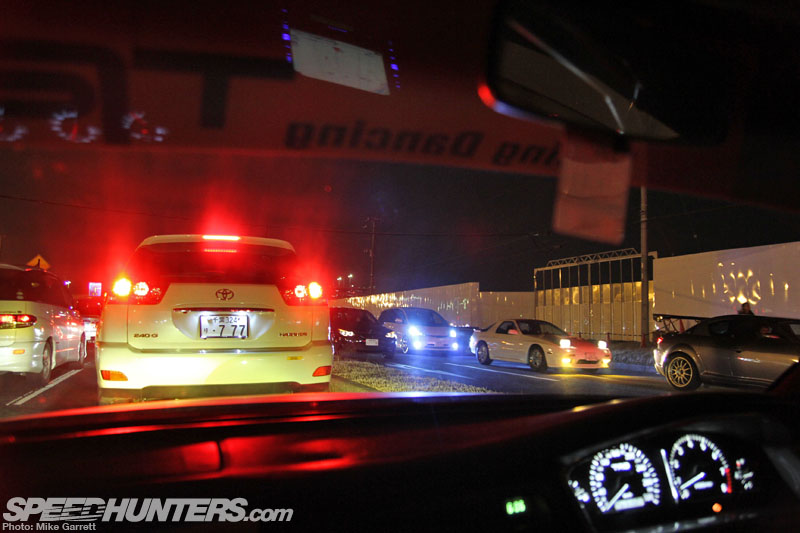 But just be prepared for the traffic. As I found out last night while attempting to shoot a car after the show, the traffic leaving TAS in the evening is absolutely horrific. We are talking about an hour to move a less than a kilometer…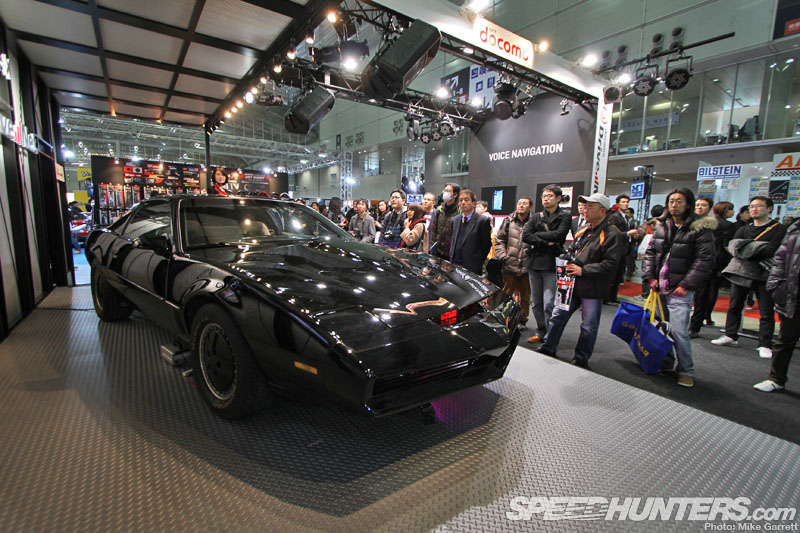 Whether it's the traffic jams, the crowds, the booming music, the creepy guys, or anything else – it's all part of the legendary Tokyo Auto Salon experience. It just wouldn't be right otherwise.
See you next time in Makuhari.
-Mike