I'm quite sure I speak for both Sean and Dino when I say that our adventures at Tokyo Auto Salon so far have been productive, exhausting, and incredibly fun. While my partners continued to attack the show floor, I spent a good part of this afternoon hiking around Makuhari Messe's parking lot looking for cool cars, and I thought I'd give a quick update with some of today's interesting finds.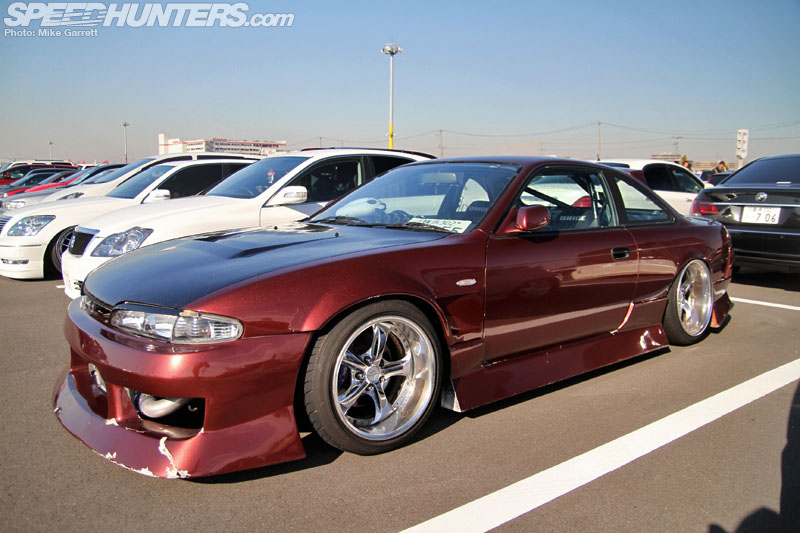 Just like the halls of Auto Salon itself, the parking lot is a fine place for some Speedhunting. To me, you can just never go wrong with "real" street cars.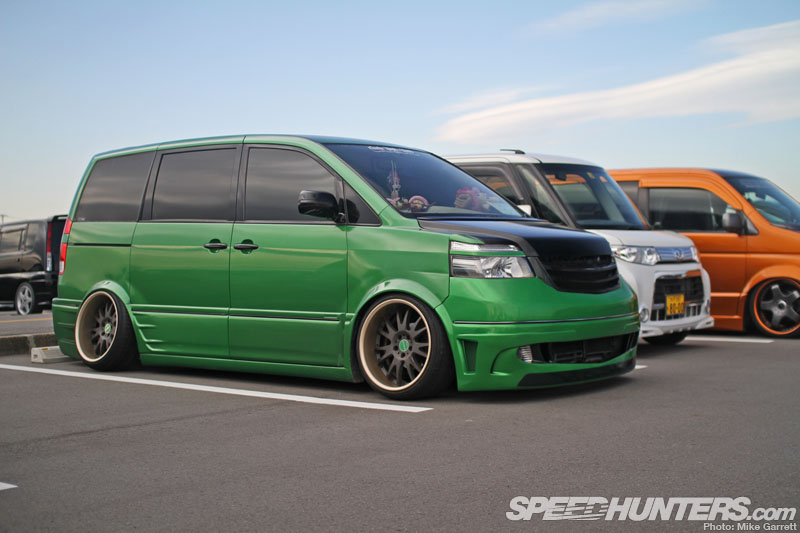 And just like the real show, all flavors of Japanese car culture can be found in the parking lots of Makuhari. I spotted everything from classics and vans, to drift cars and exotic imports.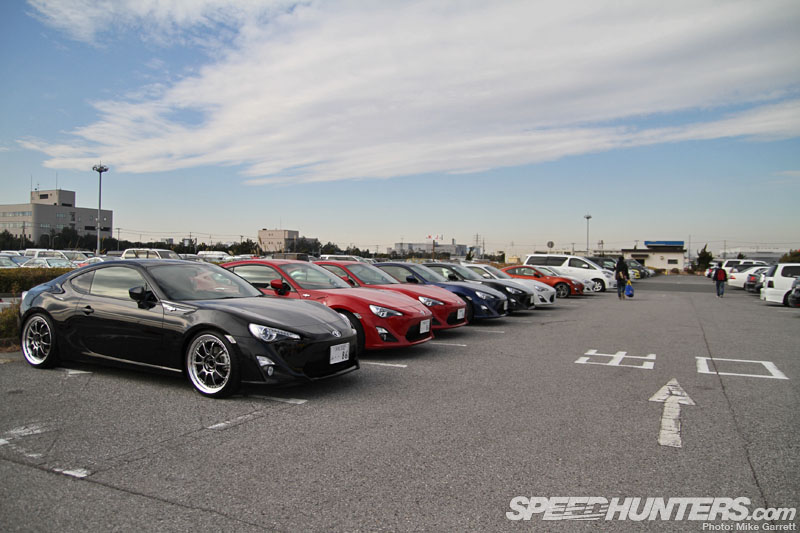 While I expected TAS to be full of 86s and BRZs, I was blown away by the number of privately owned examples scattered across the parking lot. It's amazing considering these things weren't even available 12 months ago.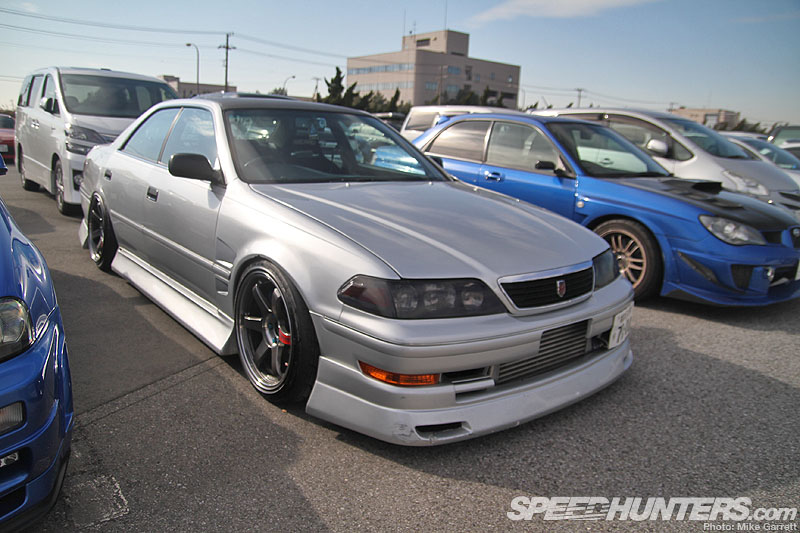 Here we have a JZX100 Mark II with that perfect Kanagawa street drift style. When it comes to the JZX, it really doesn't get any better than this.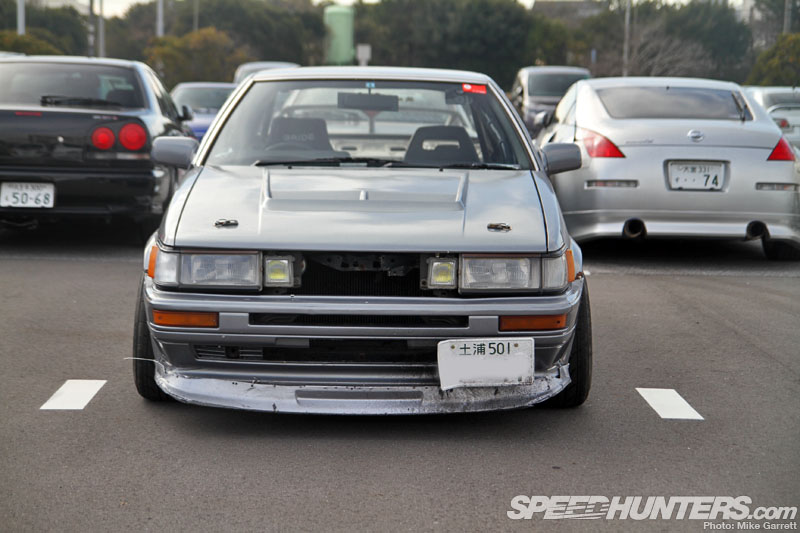 Equally cool was the battle-hardened style of this Ibaraki-based AE86 Levin.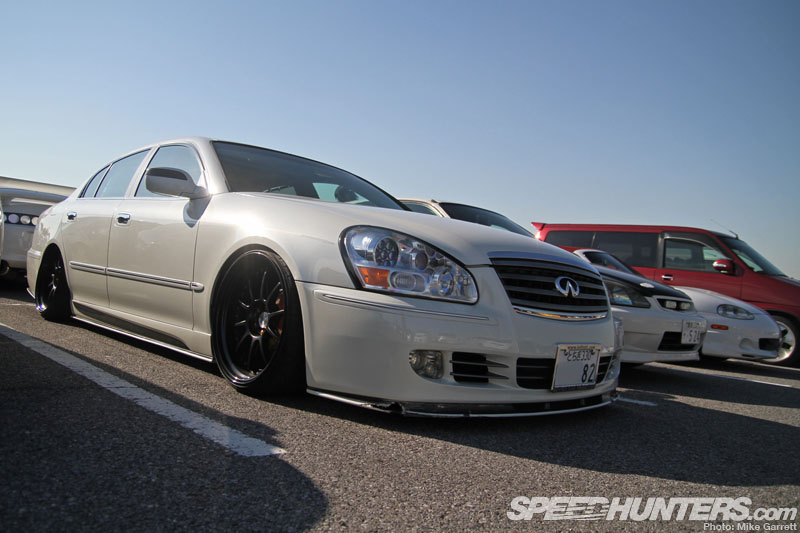 Fancy a VIP car? Here's a rather classy Infiniti Q45/Nissan Cima I found.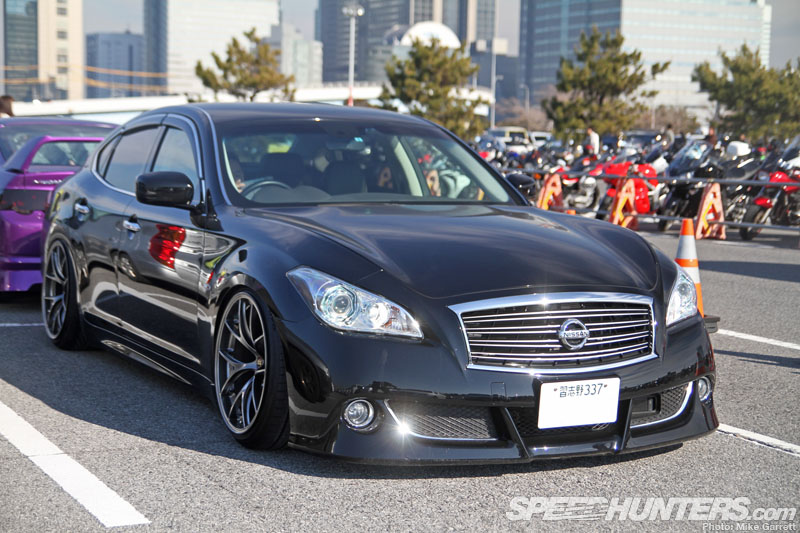 I also came across this beautiful new Nissan Fuga slammed over an aggressive set of split spoke BBS RI-Ds. This is one of those cars that would look right at home inside under the lights of Auto Salon.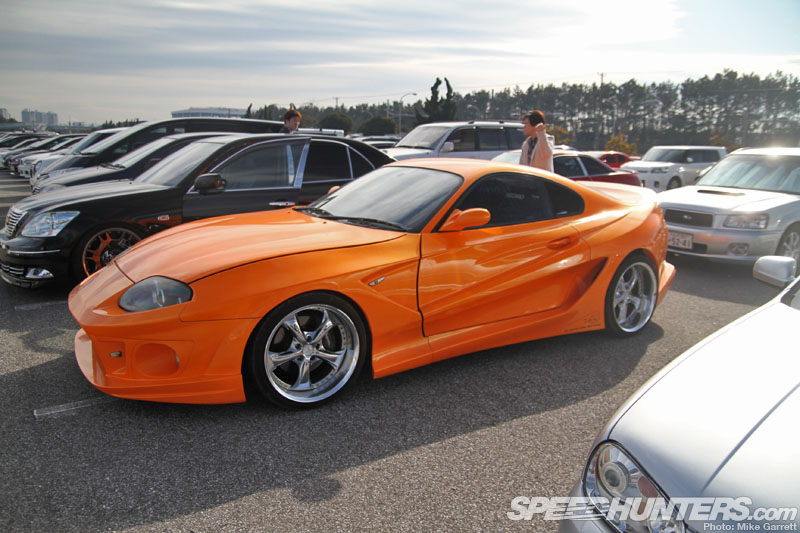 It's not for everyone certainly, but there's no denying the impact of an Abflug-equipped JZA80.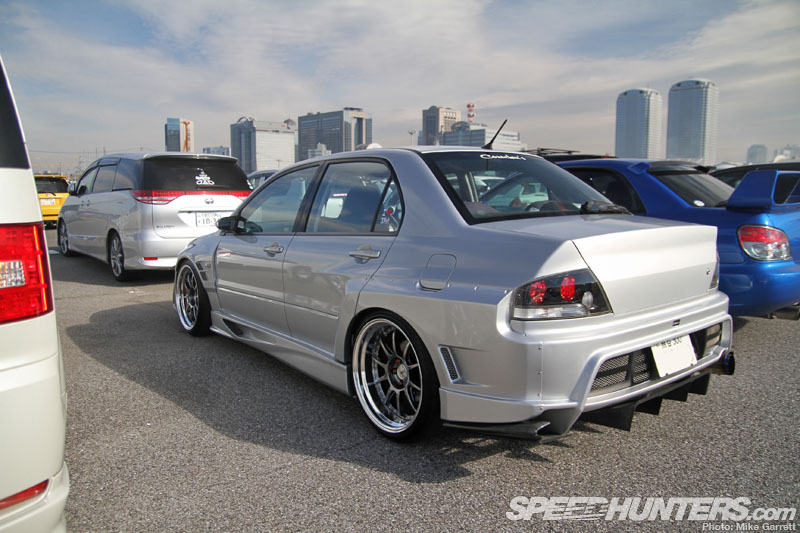 I don't think you can call this widened Evo "understated", but the wingless decklid gives it a slightly restrained vibe. Nice.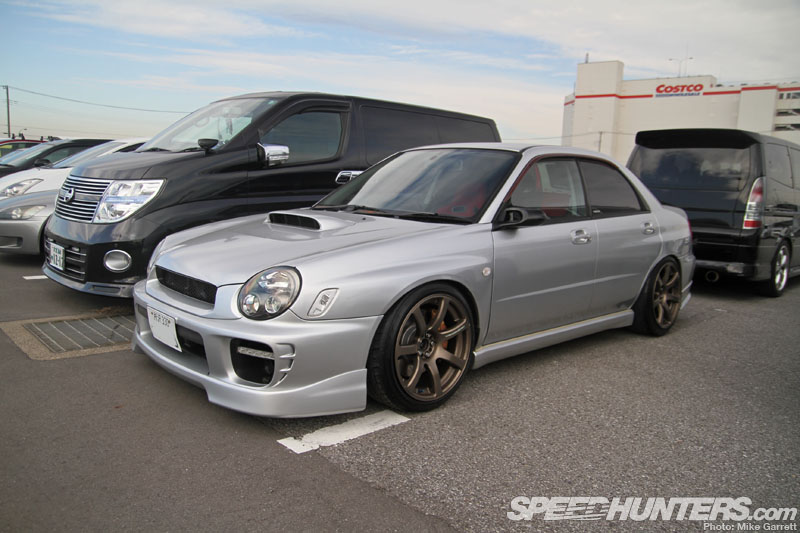 Let's not forget, for every Evo out there, there must be an equally cool Impreza to balance.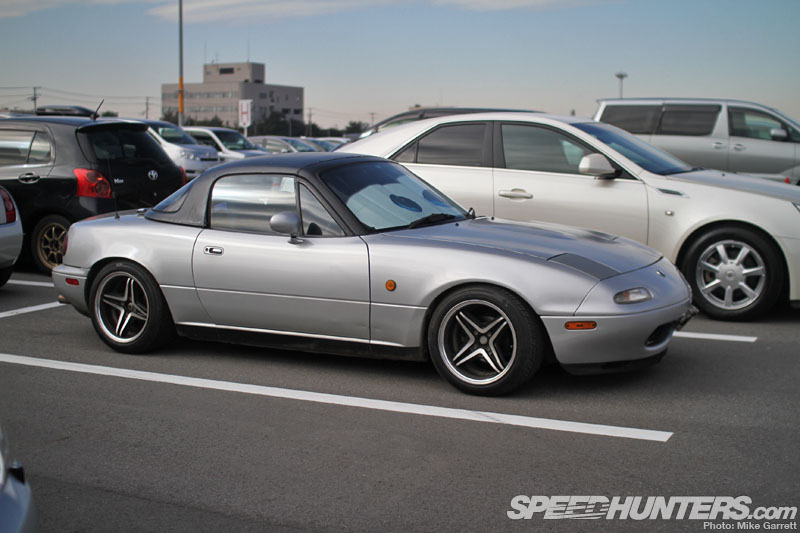 There's never a bad time for a properly done Mazda Roadster, especially one with Enkei Big End Rodders. Yes, that's the name of a wheel.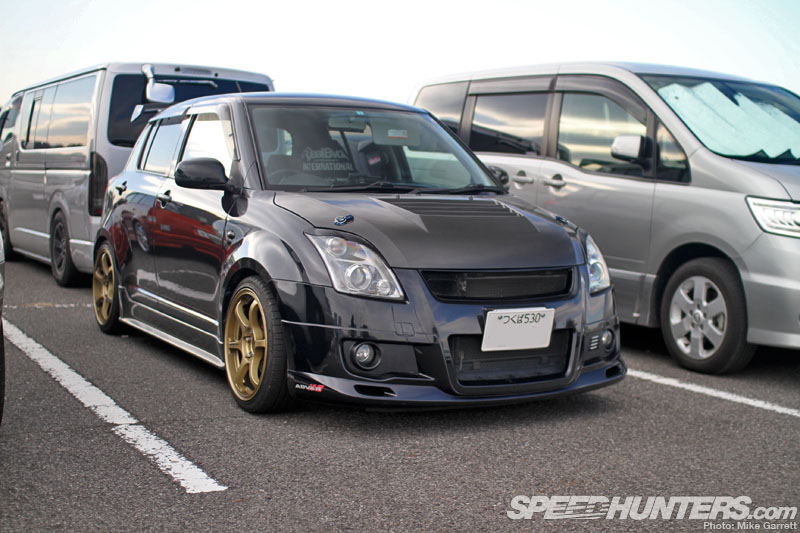 With Suzuki recently pulling out of the US market completely, I'm saddened to know us Yanks will never get to have cool Swifts like this one.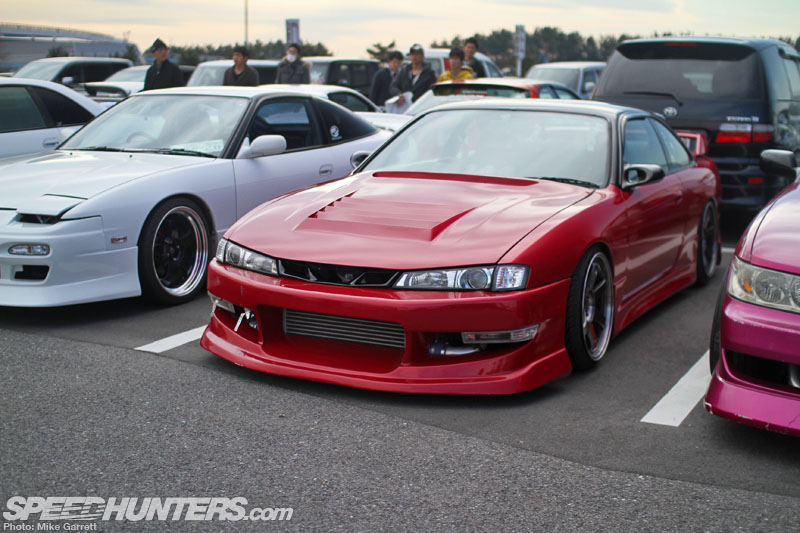 S-chassis were plentiful in the lot, with this kouki S14 being just one that caught my attention.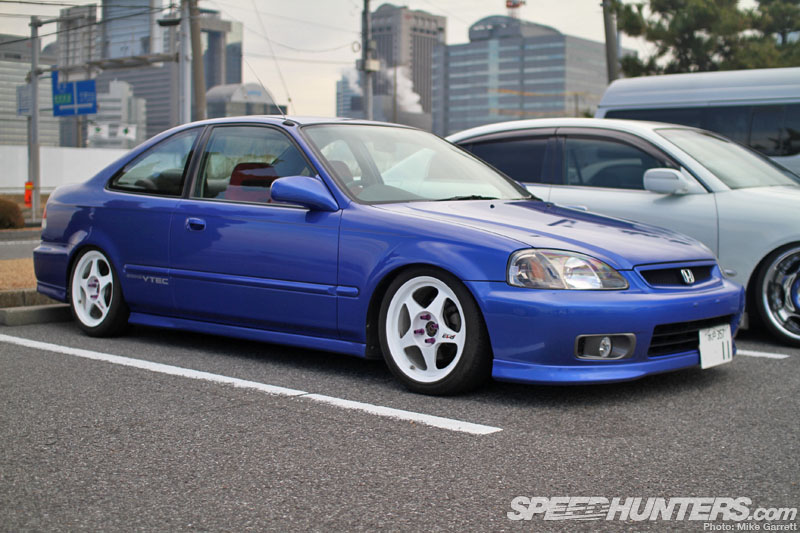 With the popularity of USDM style in Japan right now, it wasn't hard to see the influence of this movement in the TAS parking lot. Here's a very convincing Civic Si coupe replica.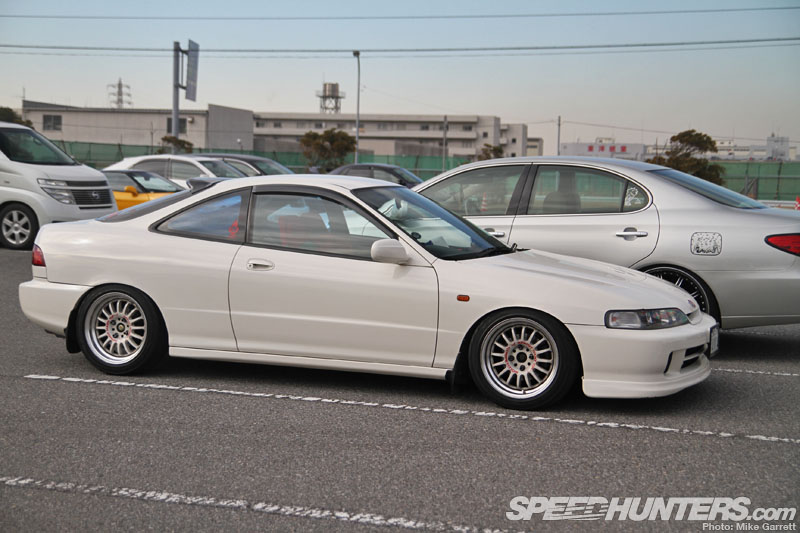 This clean and simple DC2 Integra Type R also seemed to take inspiration from the other side of the Pacific.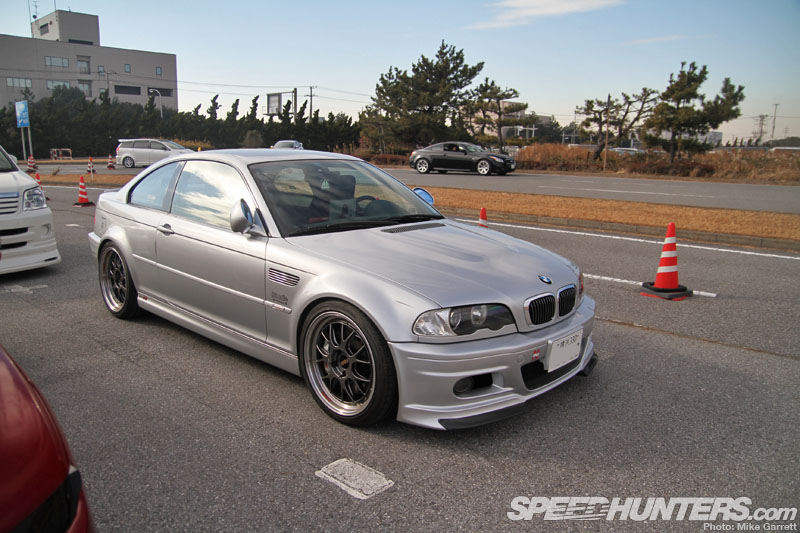 Of course there were plenty of non-Japanese models on hand as well. How about a Studie-tuned E46 M3?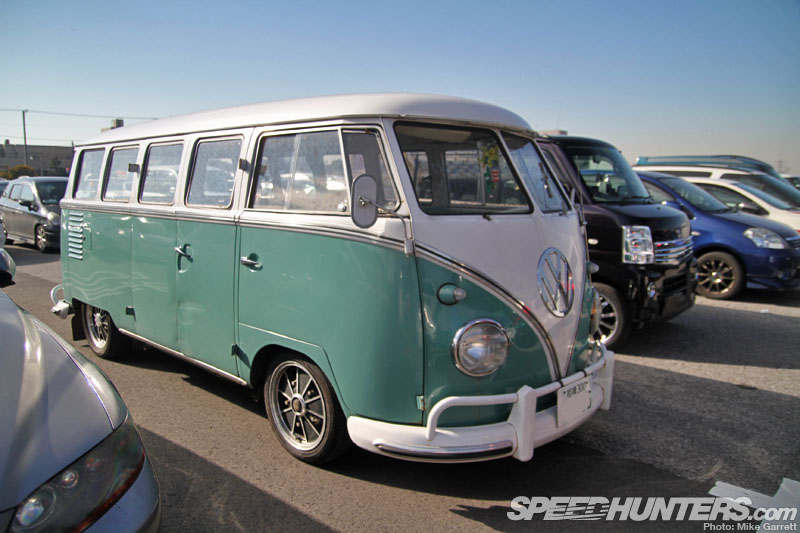 Or a vintage VW Transporter looking just right on BRMs?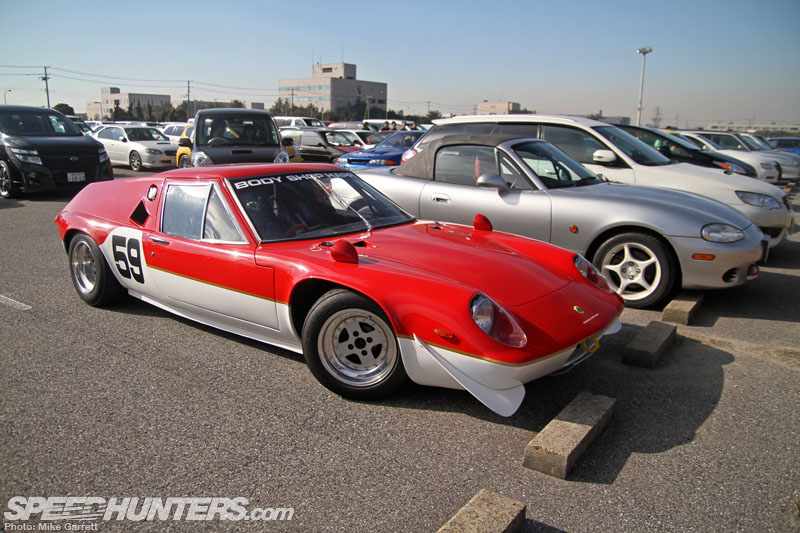 Amazingly, this Lotus Europa from Body Shop Happy made the neighboring Mazda Roadster look large by comparison.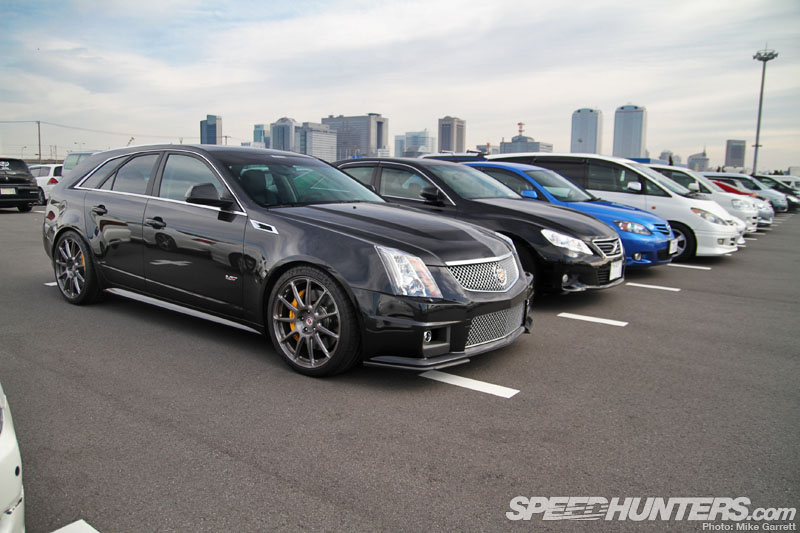 A Caddy CTS-V Wagon? With HRE wheels? In Japan!? It's too cool to comprehend.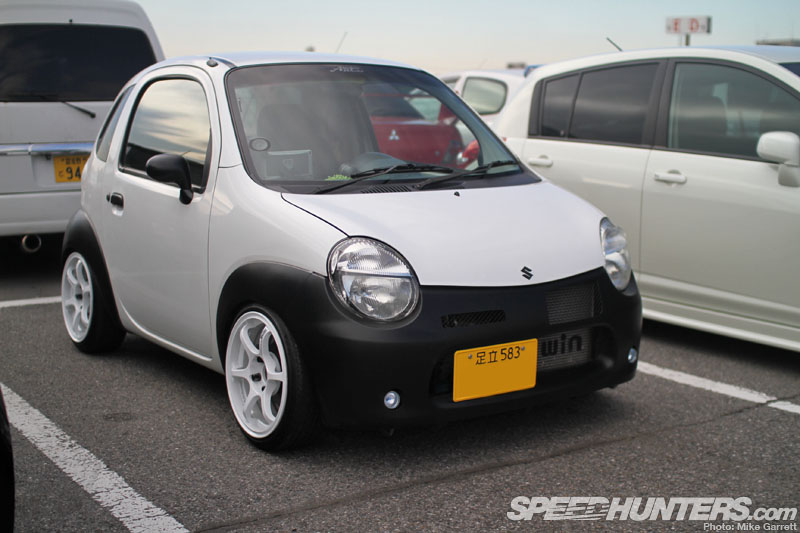 Want an example of the variety in the TAS parking lot? In one corner we have the incredibly tiny Suzuki Twin kei car.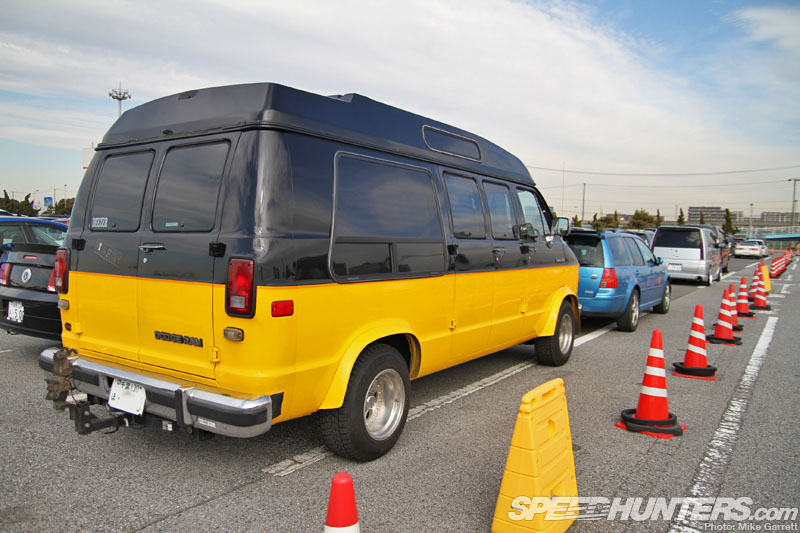 In the other corner? This macho long wheel base Dajiban.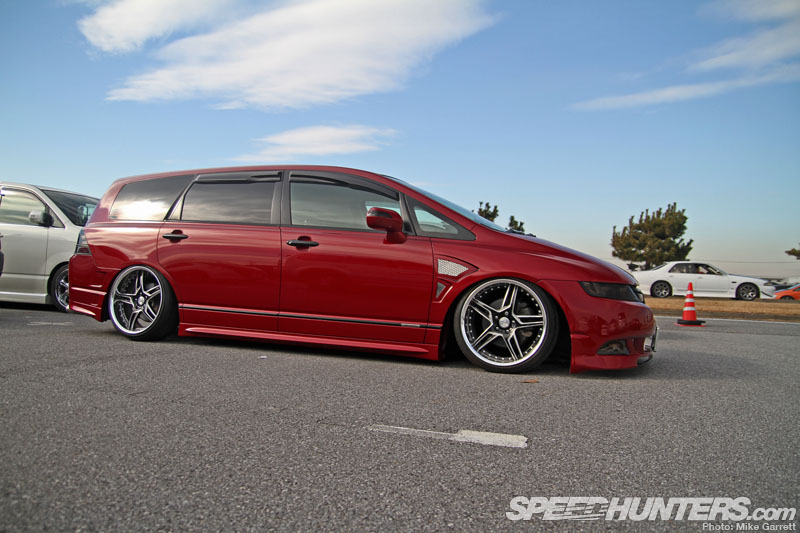 For a more Japanese take on the "cool van" thing, we have this fresh looking RB chassis Honda Odyssey.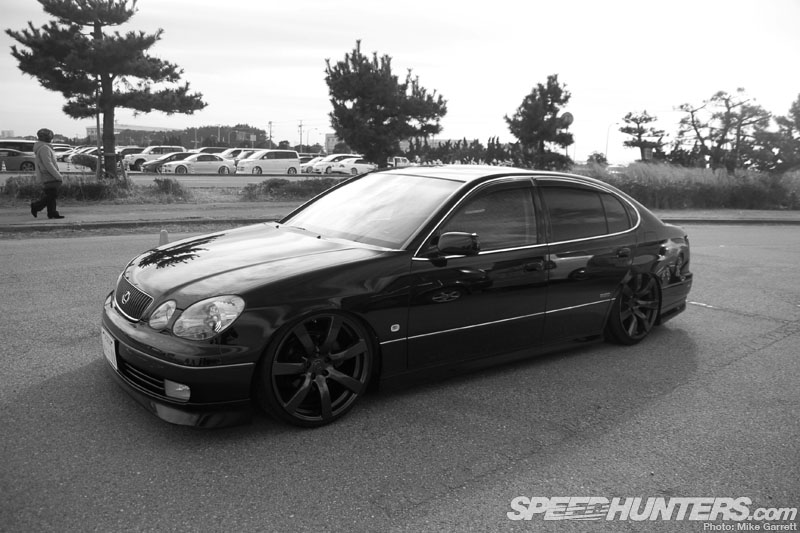 Lastly, I quite liked this JZS161 Aristo sitting on OEM 20″ R35 GT-R wheels.
Ok then, we've got tons more to come from both inside and outside TAS, so don't go anywhere.
-Mike