I think it goes without saying that it takes a special kind of person to decide to build a first-generation Acura Legend. Not surprisingly, Charles Trieu isn't exactly your average person, but he is one of the more interesting individuals I've met in the scene and also a close friend. Coincidentally, he has some of the best taste (at least when it comes to cars) of anyone I know. When Rod had suggested an '80s theme I knew it was this car's time to shine, so I recently sat down and had a chat with Charles to talk about cars, magazines and of course "Zelda," his 1988 Acura Legend.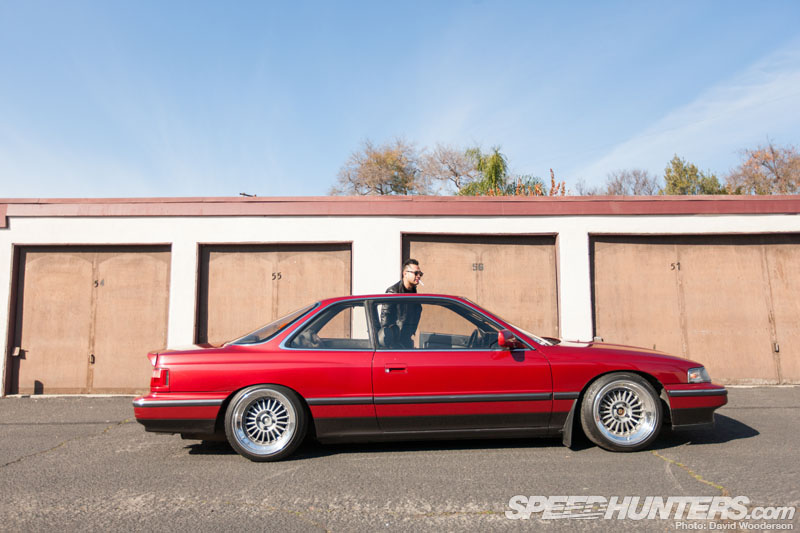 Speedhunters: To get this party started, can you state the facts for our readers who might not know who you are? Name, occupation, that sort of stuff?
Charles Trieu: My birth name is Charles Trieu and I am currently employed at Import Tuner as editor-in-chief. I have been at Source Interlink for about five years with other titles such as Super Street, where you and I worked side by side cracking open real aftermarket auto journalism articles.
SH: The real hard-hitting stuff you mean…
CT: Yea! It's a dirty job, but someone's gotta do it!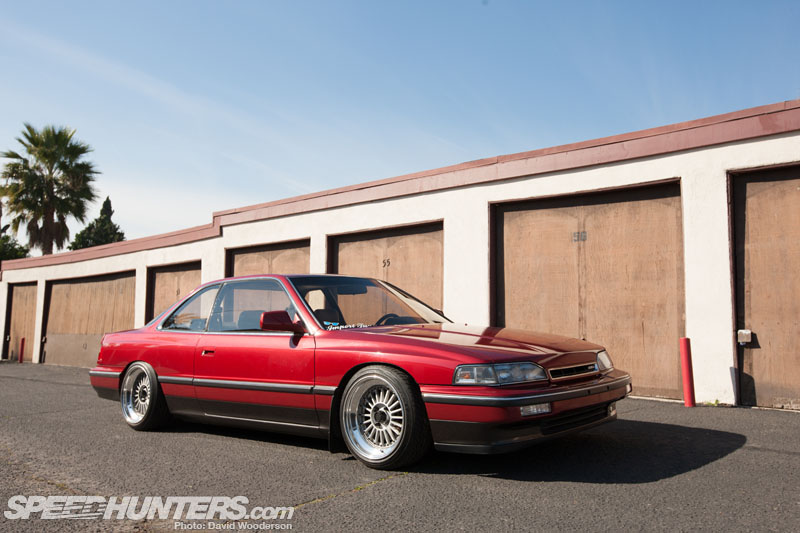 SH: How would you say magazines have changed, if at all, since we started at Super Street back in 2008?
CT: Well the Internet has definitely taken away readership from print, that's not exactly news. The benefit is that it's made magazine features even more valuable to car owners. We get a lot of enthusiasts that want a printed feature and don't want to be just another car online. They feel the bar for online cars is too low.
SH: Ya I can definitely see that point, particularly when you consider the vast amount of online outlets these days. I for one love print, and I think a lot of our readers do too, but it's becoming more and more clear that something needs to change in order for a lot books to survive. What do you think is the solution or the future for successful print media?
CT: Print media will have to look for supplement means of income. Expanding the brand into other avenues like a website, blogs, forums, apparel, shows, merchandise etc.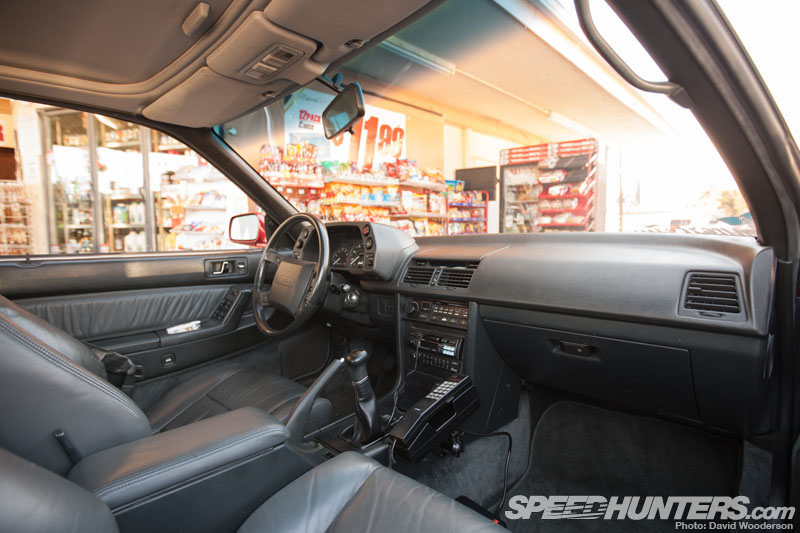 SH: So you think the concept of printing a magazine in quarterly-, monthly-, weekly- intervals is a dead model? Print magazines simply aren't strong enough to sustain themselves in today's world? That's kind of a sad thought, isn't it?
CT: The problem there is the printing process will never be as fast as updating a site. So latency hurts that quarterly-, monthly-, weekly- model. No one wants to hear news from a few weeks ago. Magazines won't die though, but only the strong will survive.
SH: That's very true, but I'd argue the fact that there are less time-sensitive things that magazines can report on, and spend the extra time and effort to polish it in a way that most web outlets cannot.
CT: I agree.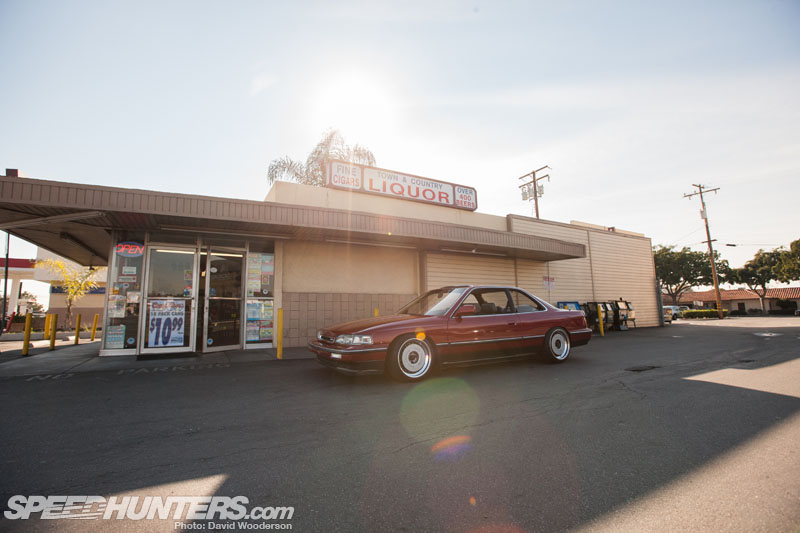 SH: Regardless, the thought of losing the medium all together is depressing to me. For some reason having no magazines seems like a much more horrific jump than vinyl to MP3 or film to memory cards. Anyway, moving along I have a two part question. First, what do you think you'd be doing now if you had never landed in the magazine industry? And secondly, where do you think you'll go if and when you leave?
CT: I don't really know, I don't plan much. I don't ever even plan what I'm going to do even later today, so I'm not sure what I'd be doing. Something car related probably, I can never get away from it. I really never get tired of cars.
SH: Spoken like a man after my own heart. While on the subject of cars, I guess we should start getting down to the real reason we're talking – the Legend. First and foremost, why on earth did you buy, let alone build, this car?
CT: (Laughs) Just another one of my visions I guess.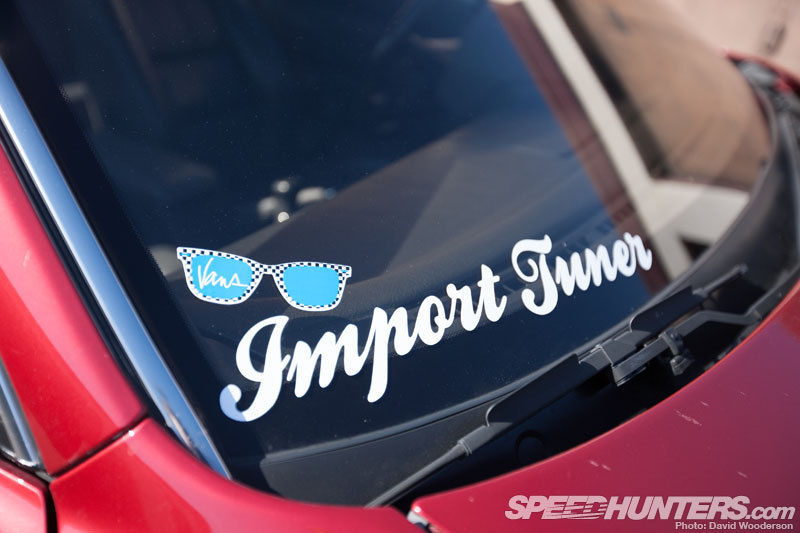 SH: Would you say that building cars is your art? I've always found you have very good taste and a knack for building interesting cars that get it "right." 
CT: There are a lot of cars that I want to see done a certain way. I guess I get satisfied with most of the typical cars being built by people, but there are those atypical cars that stay in my head for years and when nobody else builds them, then I have to do it myself. Then after it's finished it's always time to sell the projects just to fund the next; it's an endless cycle.
SH: Sounds like art to me… Do you feel as though you influence the car scene with any of your builds?
CT: I'd like to think so, but I don't know. I don't really make a big splash with my cars. Perhaps I move on too quickly before very many people notice. Maybe I did with the Civic or the Cressida?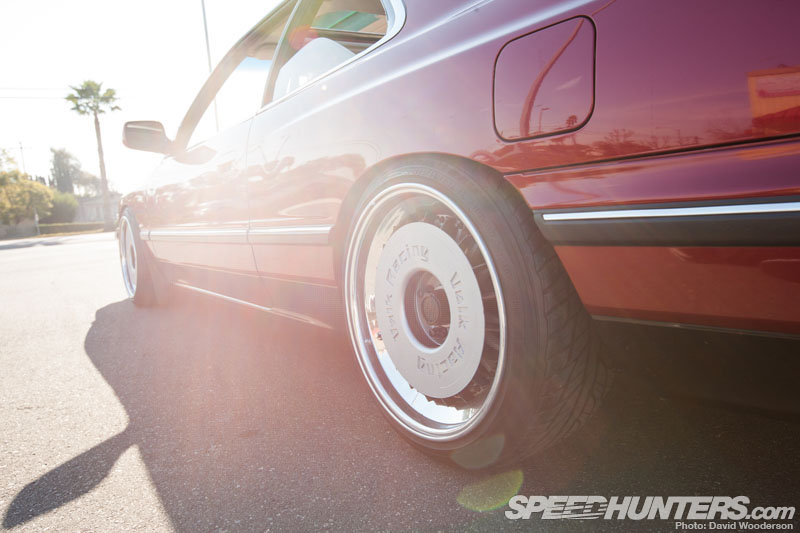 SH: I think virtually all of your cars have had some affect on people, certainly the people "in the know."
CT: Thank you! I know at the very least building my cars got the attention of my coworkers and eventually earned my current position.
SH: Since I know people are going to ask about them, let's talk about the wheels for a minute. Where did you find them, why are the special, all that sort of stuff?
CT: I found the wheels on a forum, just wheels – no covers, no caps. It was really odd for these wheels to be in these specs: 17×9″ +15 with the 4×114.3 bolt pattern. I checked them out and they were legit and all original. I knew in 1982, the year of the manufacturing date stamp, no one was running anything this big or aggressive on any 4×114.3 car from Japan. I was also a bit suspicious of the lip stickers that read "Competition Use Only," so I called up Mackin (Rays distribution) and asked them. They told me what I suspected, that these came off some touring race car.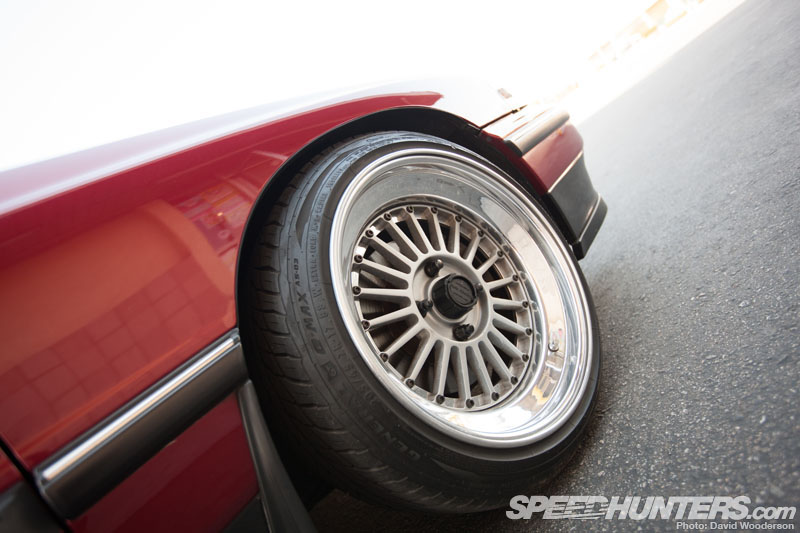 SH: That's a pretty cool story, bro. So where did you find the rest of the bits?
CT: I had the wheels restored and the lip stickers remade exactly to spec, then later on I found the wheel covers in Japan. For the center caps I had to buy another set of 15″ wheels to scavenge them off and then resold them. Even though the caps and covers are pretty rare, the wheels themselves in these sizes are even rarer. In fact, the faces aren't the same as the ones used in the 15″ version, these have less markings, are lighter and bigger for the 17″ lips and they only weigh 14lbs. I'm kind of an old school wheel guru, an old school parts whore actually – especially '80s and '90s Japanese race stuff.
SH: It's truly unfortunate that your good taste ends with cars! (Laughing)
CT: (Laughs) Oh come on, have u seen my taste in movies? Or in music?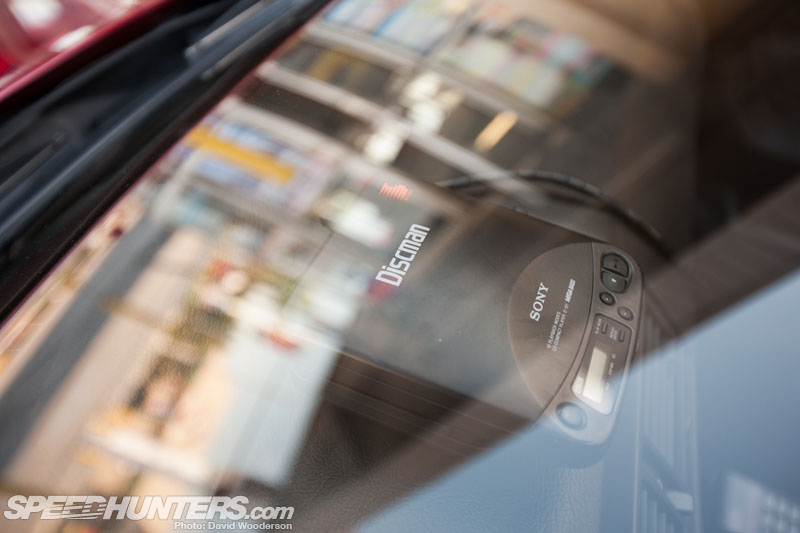 SH: On the flip side of the coin, what inspires you when you're building a car? Can you site some of the places you drew inspiration from on this build?
CT: Well with the Legend I wanted something different. Everyone's been building boso cars and crazy ass Hondas. This is a bit different, it's a car that's too FF for VIP, too new for boso and too old for a typical Honda.
SH: It's Bolsazoku!
CT: It's one of the chassis that I always thought looked good, but never built. So I made it with era-specific parts as I usually try to do.  All '80s instead of '90s or '70s like everyone else is doing. The '70s had your curvy Japanese cars and the '90s had your more refined modern cars, but the '80s was boxy gross shit.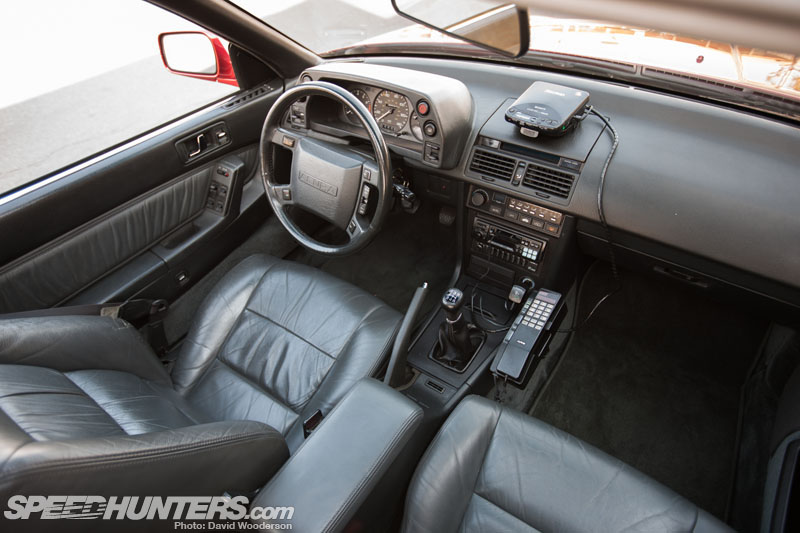 SH: That's actually exactly why we chose the car for a feature. I know I didn't tell you this before, but we're doing a special '80s theme which fits your car perfectly. But aside from just gathering parts and bolting them on, was there anywhere that you drew inspiration from? Movies? Childhood? Other cars from back in the day?
CT: I don't really recall too many first-gen Legend coupes being modified; there were a couple but they were always gross. Everyone got into the second-gen. People can't believe I did all of it either, everyone thinks I found it with the audio and car phone. I had to find that Alpine tape deck, EQ, car phone and alarm!
SH: I'm sure that was no easy task! You've always seemed to have a vast knowledge of virtually all things JDM, no matter the car or scene, you seem to know just about every part and brand around. How do you go about gathering all that information which is obviously later translated into your builds?
CT: I don't know how to explain it, but I know you're one of the few people that get it. Guys like us just pay attention to brands, trends, and things; we see where people are trying to go so we know how to either be there first or avoid it and go a different route. It just comes from surfing the net and looking at japanese magazines like everyone else. We just see things differently and retain different stuff than other people do.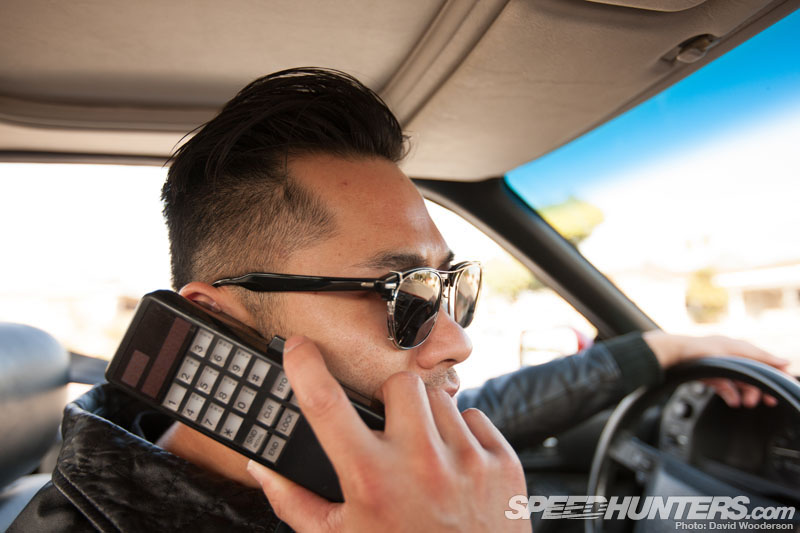 SH: It's weird looking at the car scene and trying to identify who's doing what, but I'd say you're certainly one of the innovators. In that sense, it's quite refreshing to see someone like yourself responsible for a media outlet because it gives you the chance to express your ideas to the public, whereas I find that role is traditionally filled by someone in the early majority demographic. Do you ever feel as though you're the slave to your readers? Surely you would feature some far more "interesting" cars if sales weren't a concern…
CT: I don't know if I do really consider sales when it comes to features (laughing). I have been slowly injecting my personal car taste into the magazine, but I can't just dump my style on everyone. No one will get it, I've got to ease them into it like I did you (more laughing). Then afterwards, you never like anyone else's cars and your standards will never be fulfilled!
SH: (Laughing) Well I think if you did 100% Trieu it would work in the long run, because you'd have no other competition. I remember my biggest fear with you going away from Super Street was "shit, now I'm going to have to fight Charles for all the cool cars!"  
CT: (Laughs)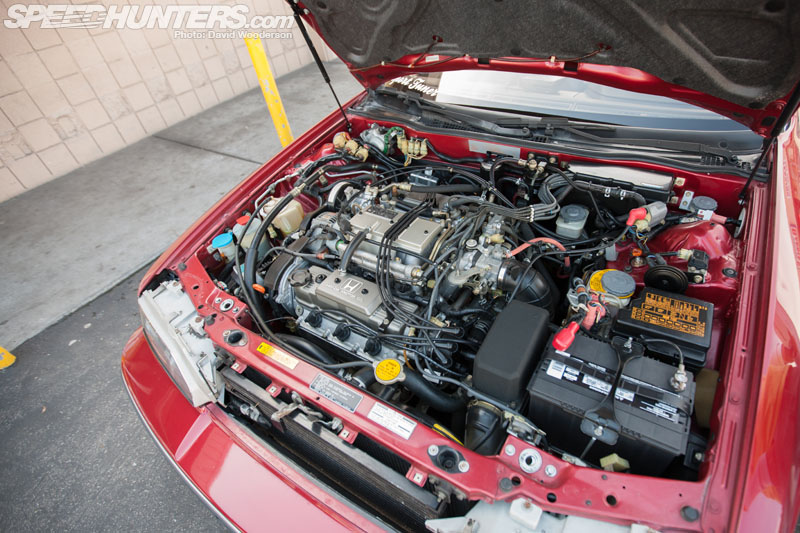 SH: Going back for a second, when you say you can't just "dump your personal car taste into the magazine," do you think your readers would "get" the Legend?
CT: Well we all like to see badass cars. I don't know what is about us guys, but it's like programmed in our DNA – like loving boobies. Something about a car on the floor just makes us look in awe. At the moment I still have the magazine's car features at a pretty high standard, but one thing the Legend lacks is engine performance. I really wanted to do a K24 or a J-series swap, but I'm also pretty realistic with my goals (laughing). I've got a long list of cars to own, and that's just of the cars currently made. I can't spend five-plus-years on one project anymore, duly noted.
SH: It seems more like you look at cars with a vision and feel the need to make something exist. Then once that thing exists, like this Legend, you set it free and sell it to someone else who can then take it to its full potential – i.e. an engine swap. But had you not shared your vision with the world, they probably would never have given this chassis a second look to begin with.What would you say is the main hurdle to building a car like this? Is the lack of aftermarket support a real problem or can that be overcome with creativity?
CT: Anything can be overcome with creativity. Sometimes I think I select cars that are harder to do just for the challenge. Or sometimes the builds in my head are of typical cars and I challenge myself to figure out how I would make a popular chassis novel. Sometimes I'll do a build strictly for a part, like my first car – a '90 Integra. I bought it with my first financial aid check, strictly because I wanted do JDM one-piece headlights that were so rare at the time.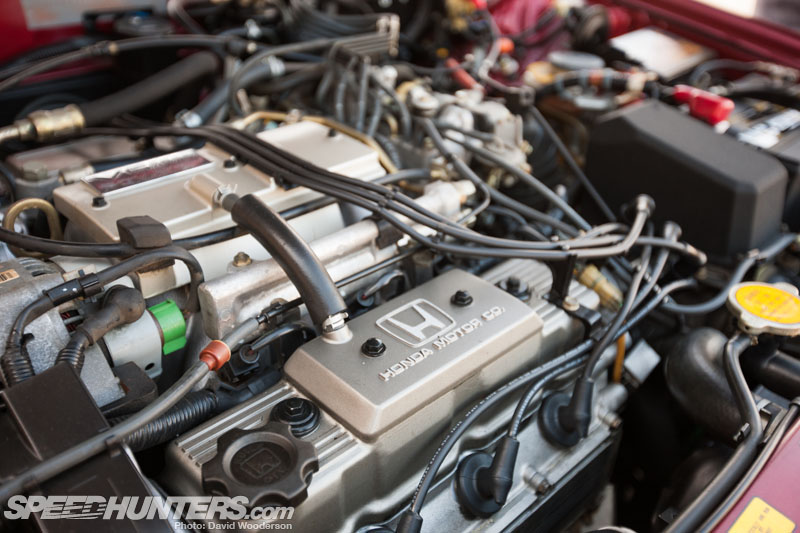 SH: Ahh yes, that brings me to another interesting question. Many times it seems as if you will collect parts for months – even years – before you buy a certain car. Do you think that the temptation to build comes from the car itself or simply the idea of having certain modifications done to it?
CT: It comes in both forms. A lot of times I'll find a part that I've always wanted, then afterwards I'll have to buy the car just to use it. But sometimes I buy the car just because I wanted to do something to it, but I might not have any idea just what it is until later.
SH: How many cars do you currently own?
CT: Hmm, four i think.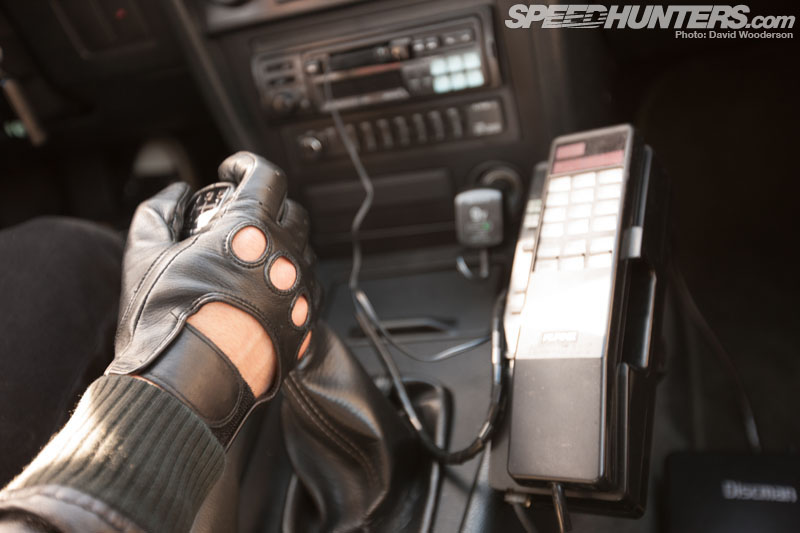 SH: Care to list them?
CT: This '88 Acura Legend KA3, an '83 Toyota Corolla AE72 hardtop, an '01 Porsche 911 Turbo 996 and an '05 Nissan Xterra N50 which is my daily driver.
SH: Wow you still have the hardtop!? That's amazing, what a pile that thing is (laughing). How many cars do you currently own parts for?
CT: (Laughing) I probably have parts for another half-dozen cars. Parts to build a complete NSX or two. RX-7 parts, a ton of S14 parts… All kinds of shit everywhere that I forget I even have sometimes!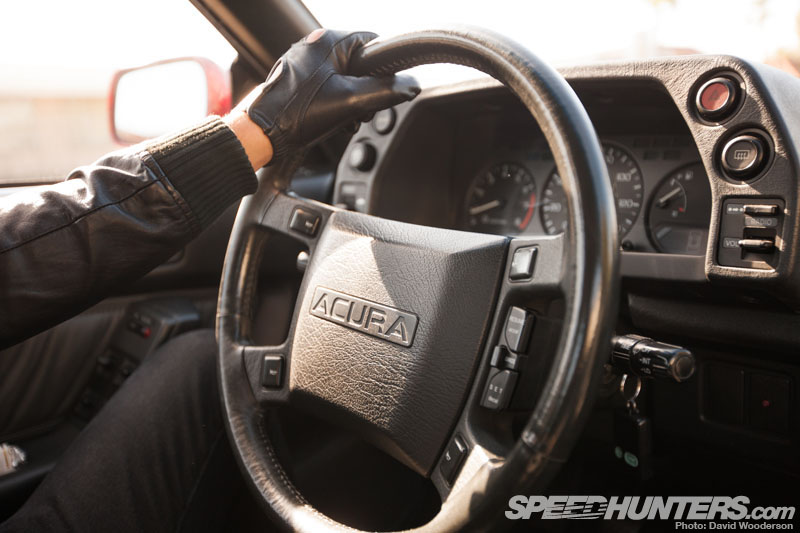 SH: I know that feeling (laughs). 
CT: I'll be in the garage working and see something and be like "damn that's badass, how'd I find that?" or "damn that thing cost me so much money and its just sitting there now!" (Laughing).
SH: Story of my life man. 
CT: You know in hindsight I would have suggested facetime, but I feel really awkward doing that with another male, it just doesn't feel right.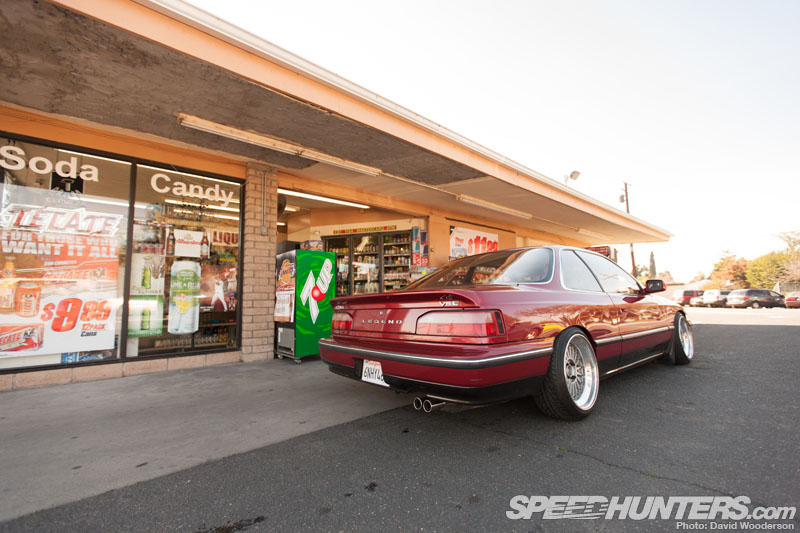 SH: (Laughing) You know you can wear pants while you're using it right? It's all good man, I think we're pretty much done anyway. On that note, is there anything else you want people to know about the car? Like the fact that it's for sale maybe?
CT: Yea it is. Three potential buyers deemed themselves unworthy of ownership at the last minute, so it's still up for grabs. Get it before I break it apart, I need the space! I've got parts piling up for the next projects.
SH: Word up! Well thanks for taking some time to chat with me man. Get some sleep.
Well folks, there you have it, the story of a boy and his car. Should you wish to own such a beastly relic from the '80s you can find out more about how to make a purchase here.
1988 Acura Legend Coupe
ENGINE
Naturally aspirated 2.7L C27A V6
ENGINE MANAGEMENT AND ELECTRONICS
Alpine car alarm, tape deck, equalizer, and car phone (not hooked up); Sony Discman
SUSPENSION / CHASSIS
DGR custom fit coilovers with proper spring rates
WHEELS / TIRES
17×9″ +15 Volk Artisan Fins
BODY
JDM corner lights, headlights w/fog lights, '90 clear/red tailights, '90 front grille, OEM rear wing spoiler, '90 model color-matched side mirrors
More from '80s week on Speedhunters
More stories by Sean Klingelhoefer on Speedhunters
-Sean