Time to take a look at a final selection of cars from this year's Mooneyes Hot Rod & Custom Show, an event that year after year not only continues to get better, but defines how seriously and passionately the Japanese take this scene. I've kept the best American rides I came across for this last post, starting off with this crazy Pro Street style Dodge Charger…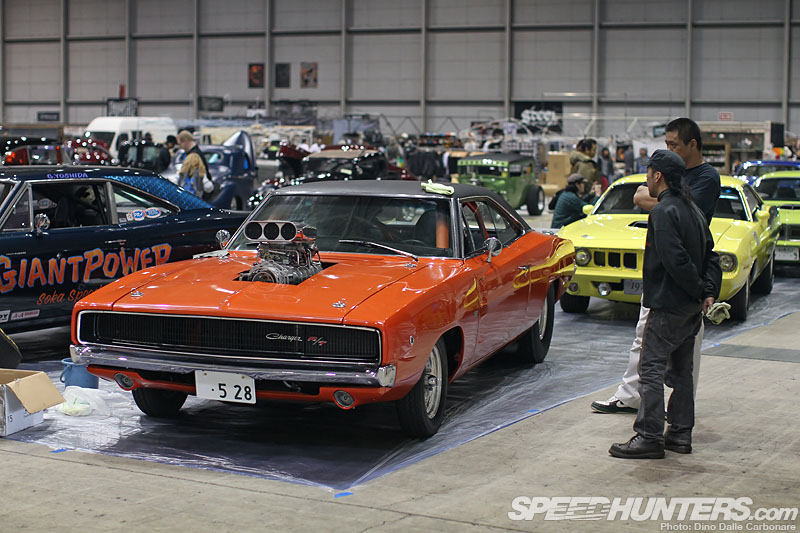 …which throughout the show's set up on Saturday kept attracting a lot of admirers. This beast, built by Kennie's Mopar Service, packs a blown 528 ci motor…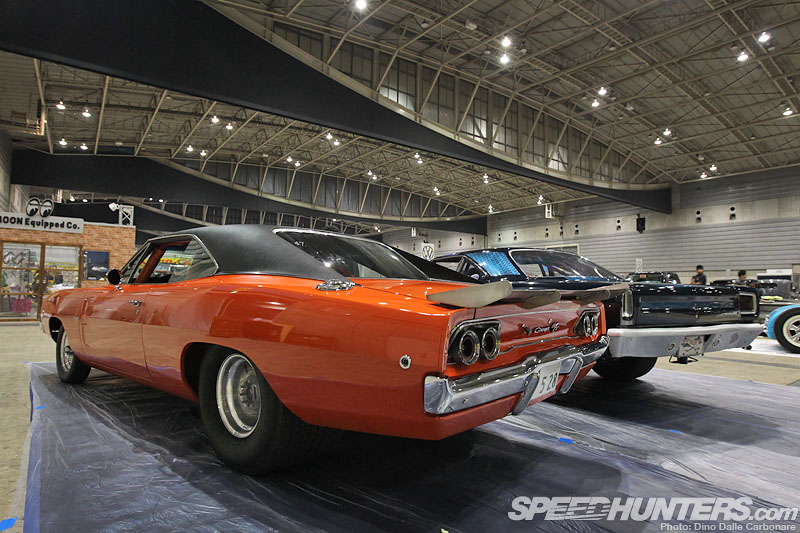 …and is rocking a pretty mean drag stance with little skinny tires up front and full on, ridiculously wide, drag rubber at the back.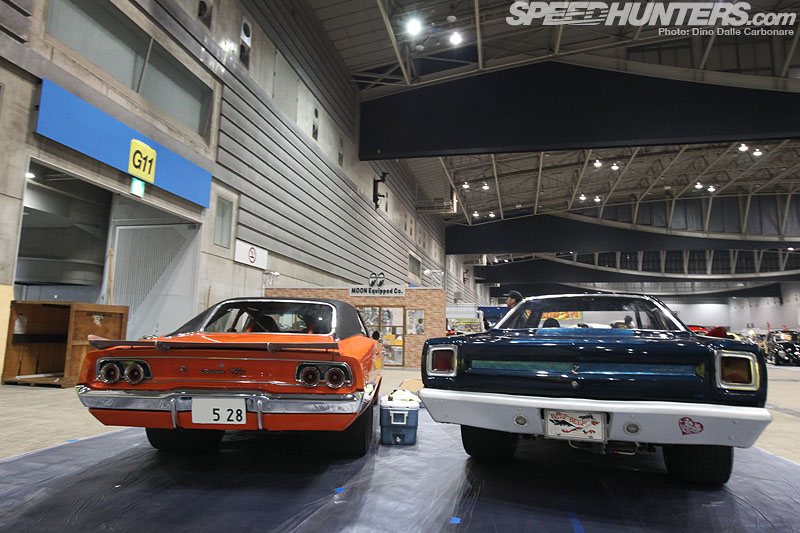 What makes it even more special is that it's road registered and driven regularly by its owner. You can expect to see more of this car next year as I plan to visit the shop and take a closer look under its hood.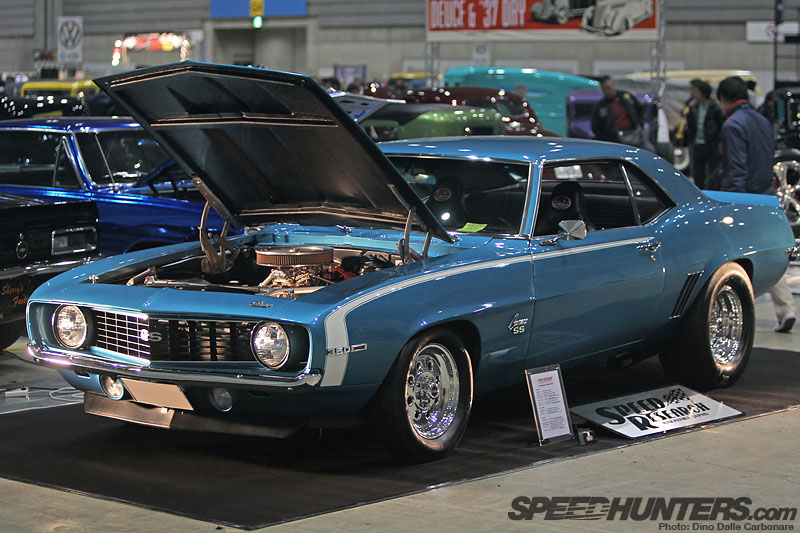 You can't talk about muscle without mentioning the Camaro, a car that was well represented with this stunning example from Speed Research…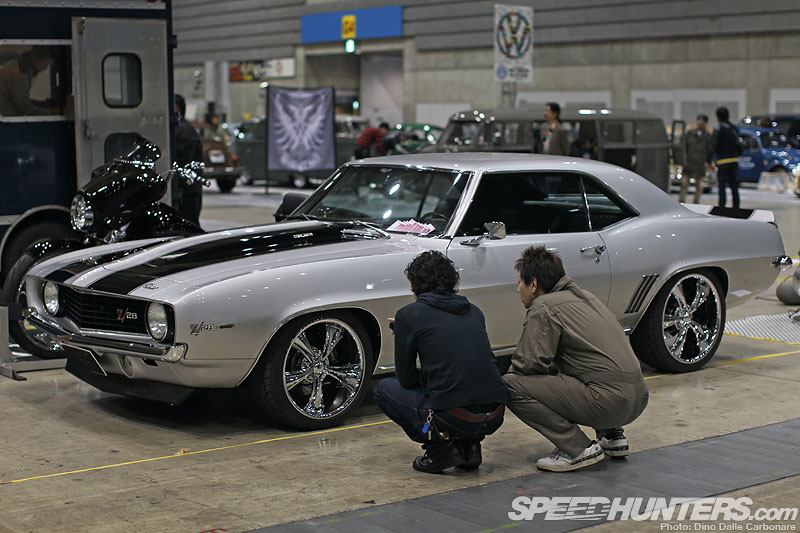 …to this one on more modern wheels, in the process of being admired and reflected upon by these guys above.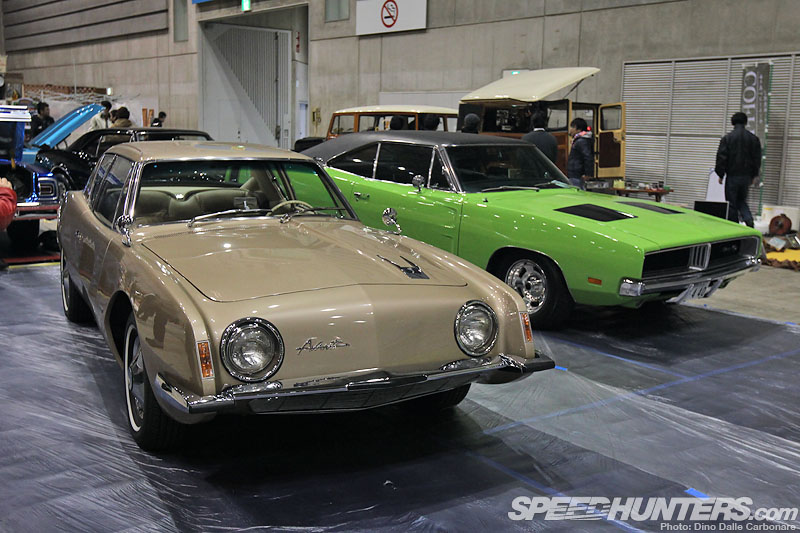 It was a true treat to get to seem my first ever Studebaker Avanti. In the grand scheme of things it was nothing special as a car, but I can't help being attracted to weird creations from the past.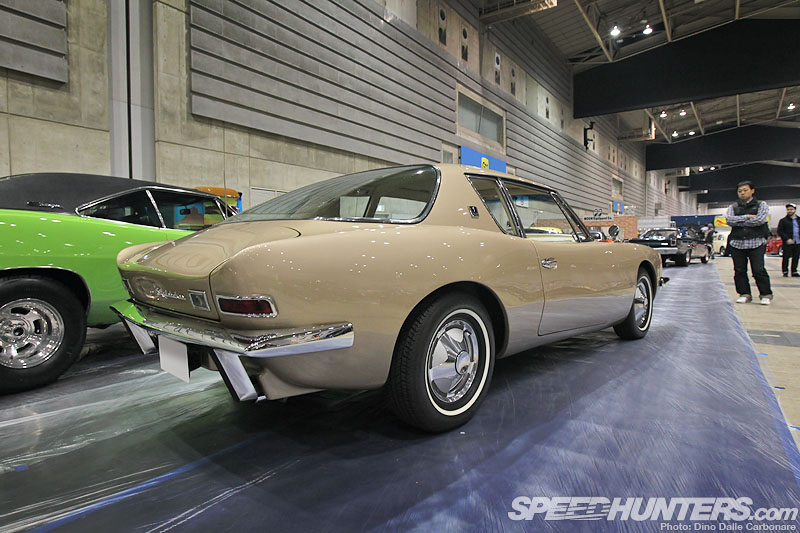 This Avanti, was in showroom condition and I spent quite some time checking it out, trying to digest that curious and in some places awkward design. You really can't beat a bit unique flair, that's for sure.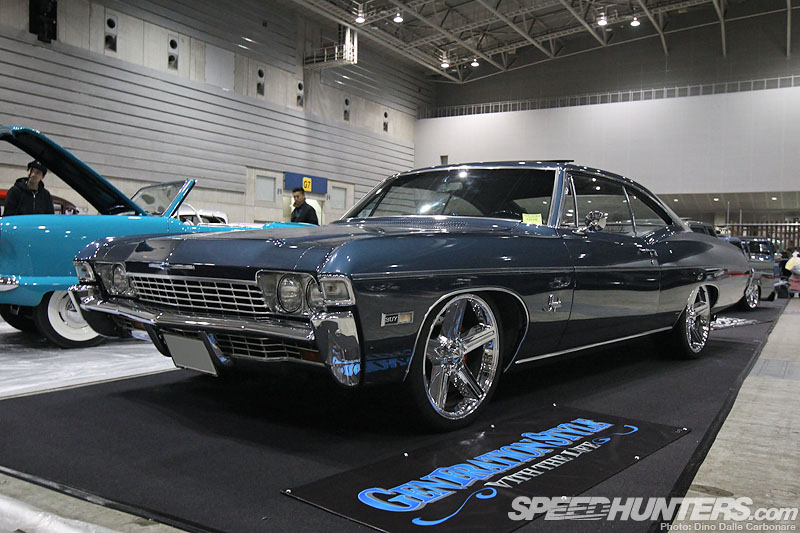 There was plenty of low-riding awesomeness to be seen too…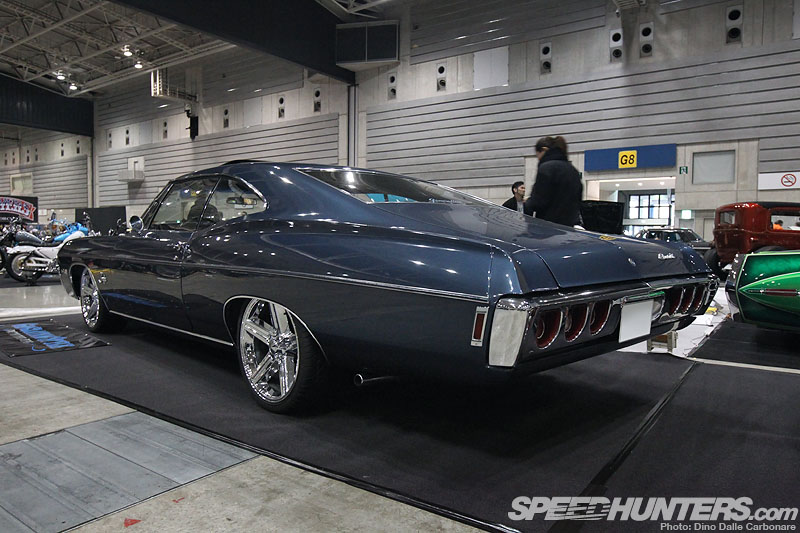 …always a big part of the show, like this particular Impala.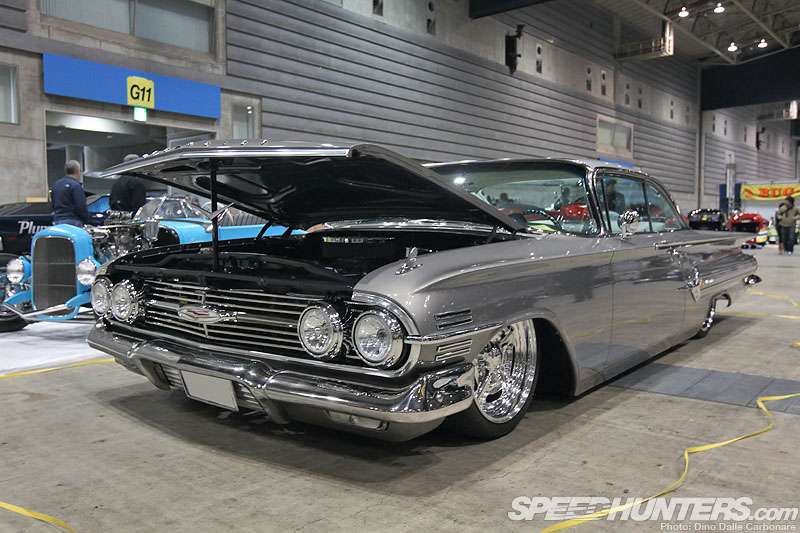 Got chrome?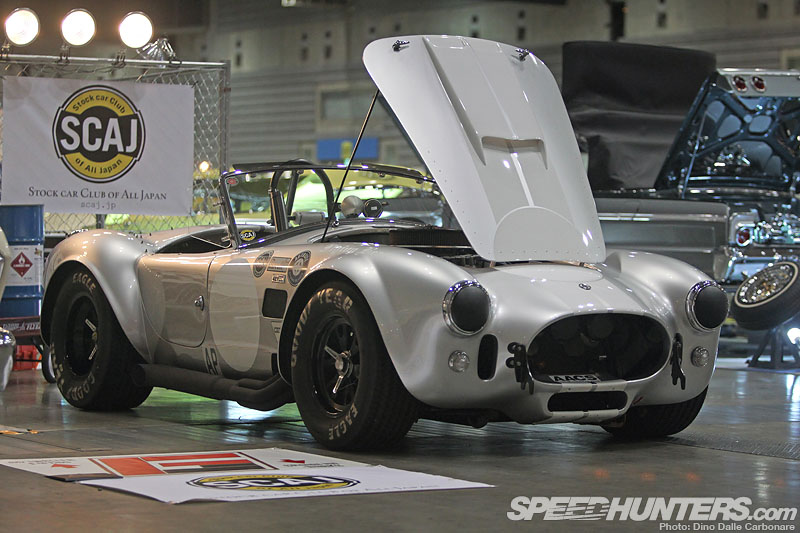 The Shelby Cobra that earlier in the day blew one of my ear drums as it was being warmed up and driven down the back access road had, by mid afternoon, been parked up in the Stock Car Club of All Japan display area…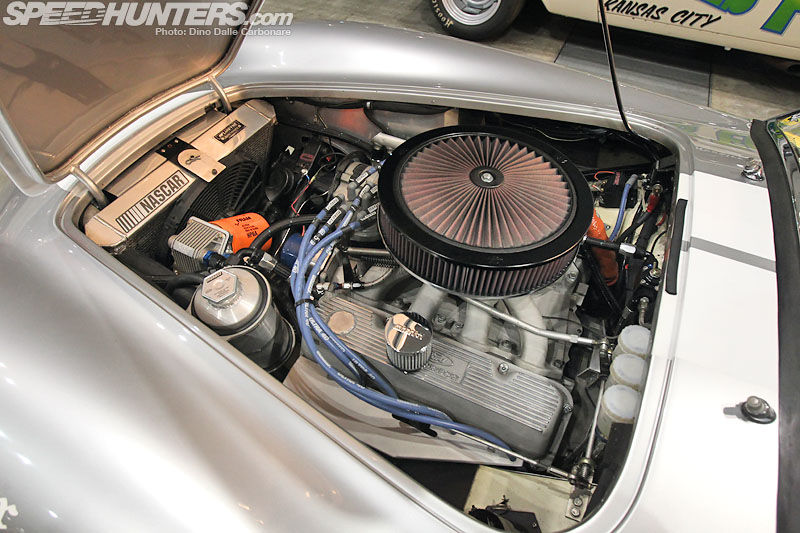 …hood propped open and showing off that nice big V8 that seems to barely fit in its tight engine bay.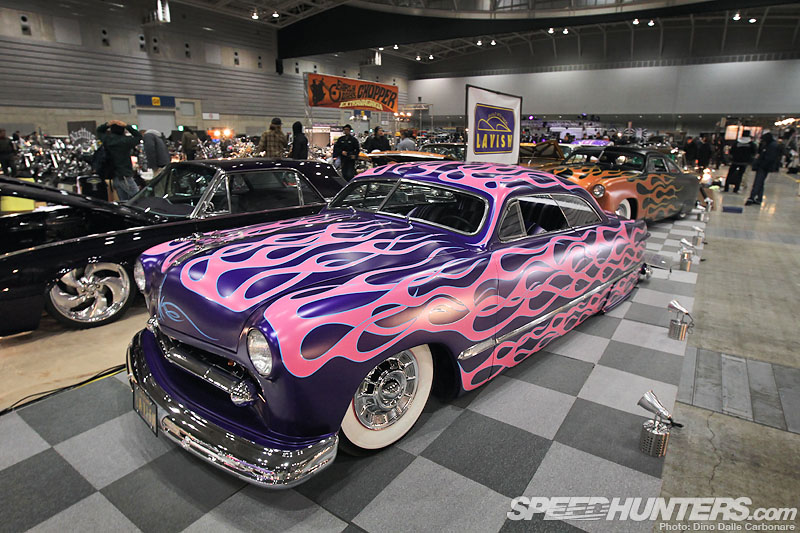 Ah yes, you can never have enough flames at a Mooneyes show!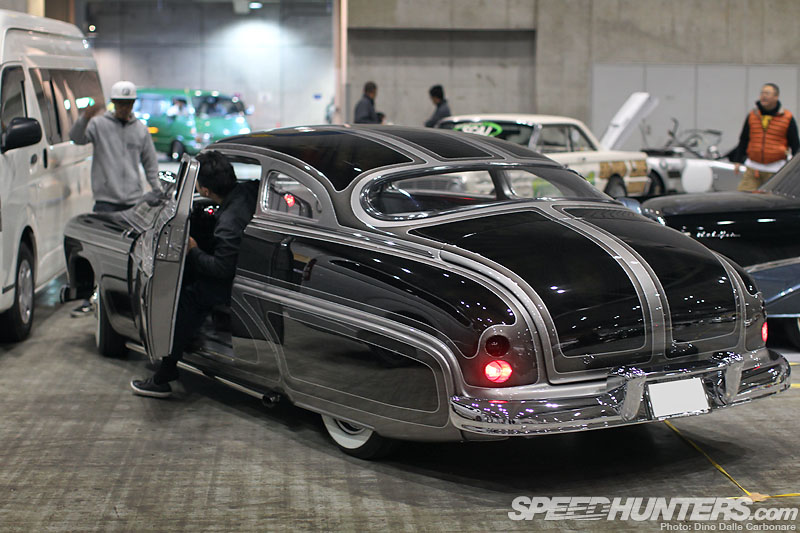 The owner of this roof-chopped Mercury Coupe was struggling to reverse his big classic…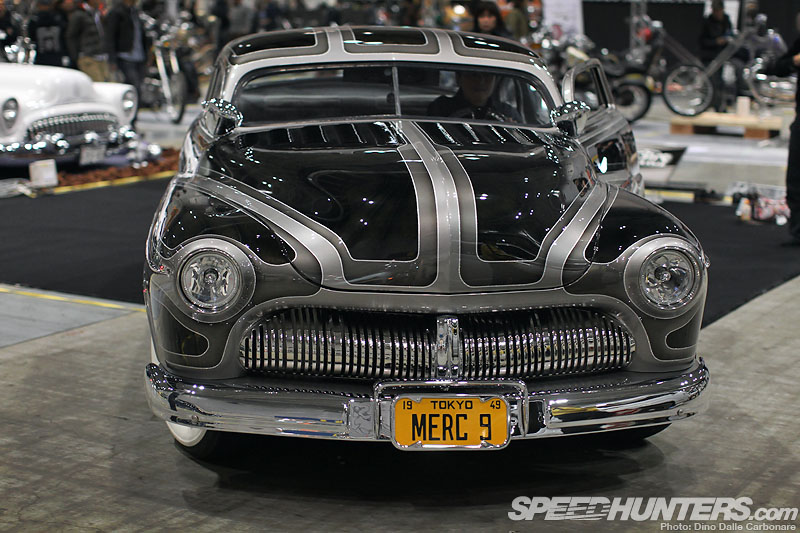 …into his display. It took a few back and forth maneuvers but he eventually managed to position it just right. I really loved the monochromatic paint job, it really made it stand out among a sea of bright paint schemes.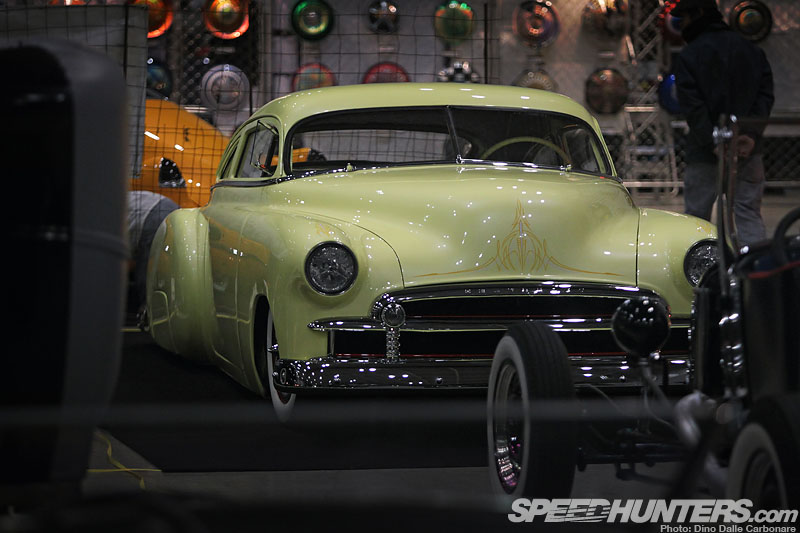 Having done most of my growing up in Europe and having been exposed to car culture there – including classic and vintage rides – there is one thing that still wows me when coming face to face with historic American rides…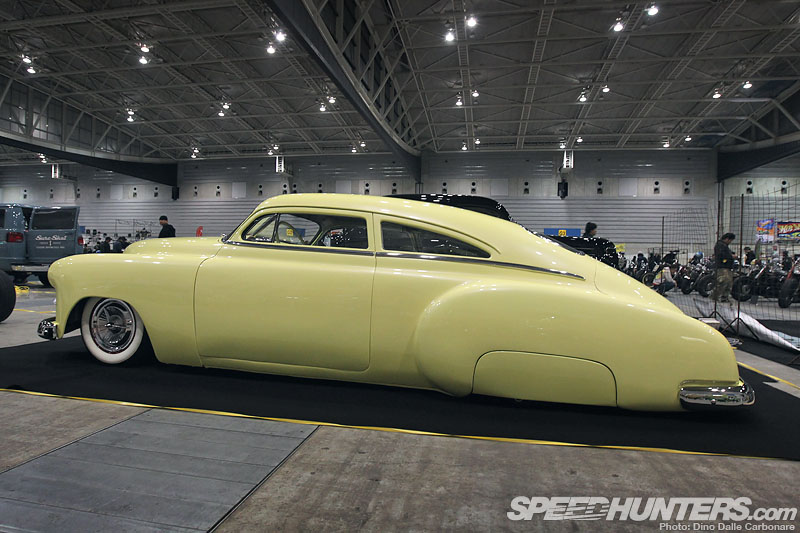 …and that's their size! It may be kind of obvious but I just can't help but comparing these leviathans to a little Fiat 500, the car that helped motorize Italy in the post war period. Even coupes seem to be 2~2.5 times the size of a little 500!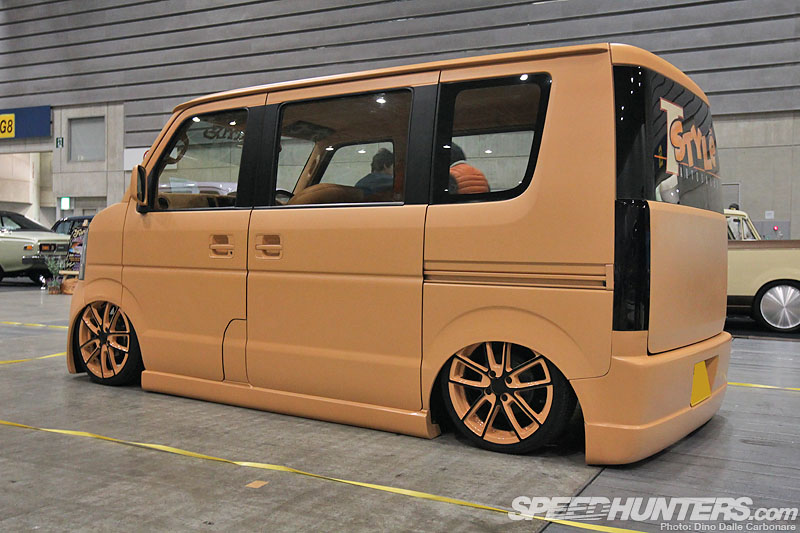 A Mooneyes Japan show just wouldn't be the same without at least a few kei cars, in this case a slammed kei-van literally sitting on the ground!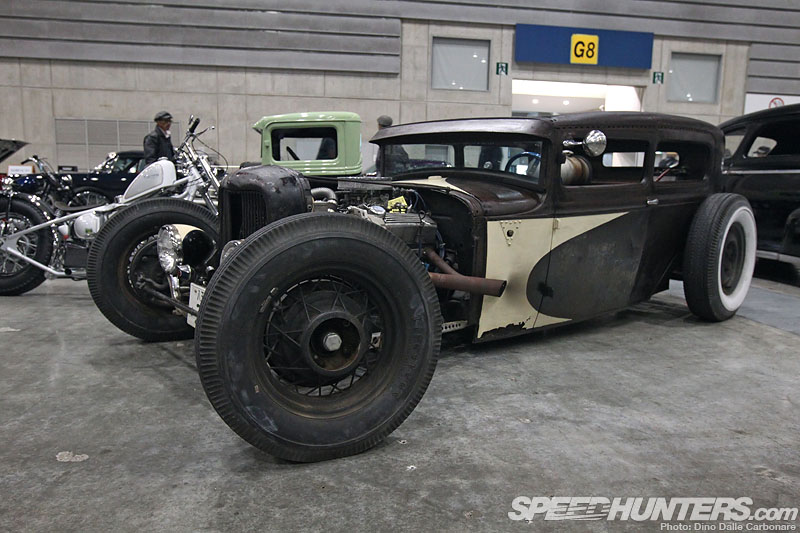 To roof chop…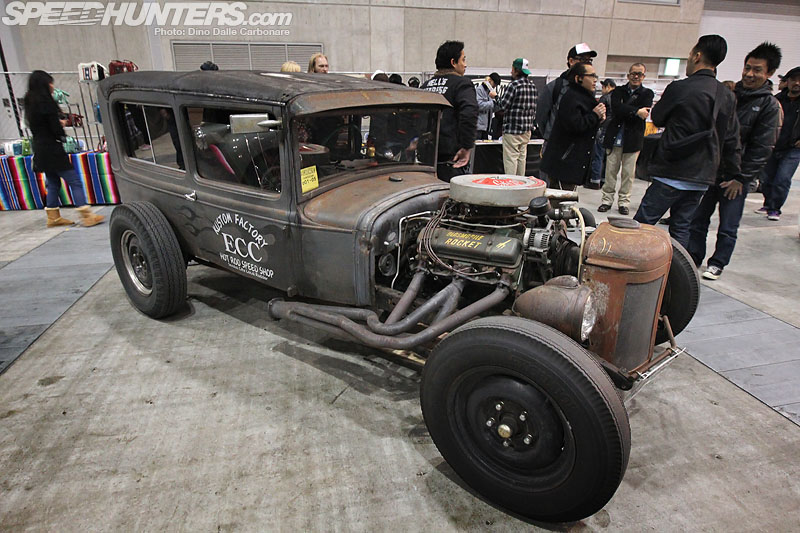 …or not to roof-chop, that seem to be quite the question in the rat rod scene. It's a tough one but nothing quite makes a statement like a low roofline. Which one do you guys prefer?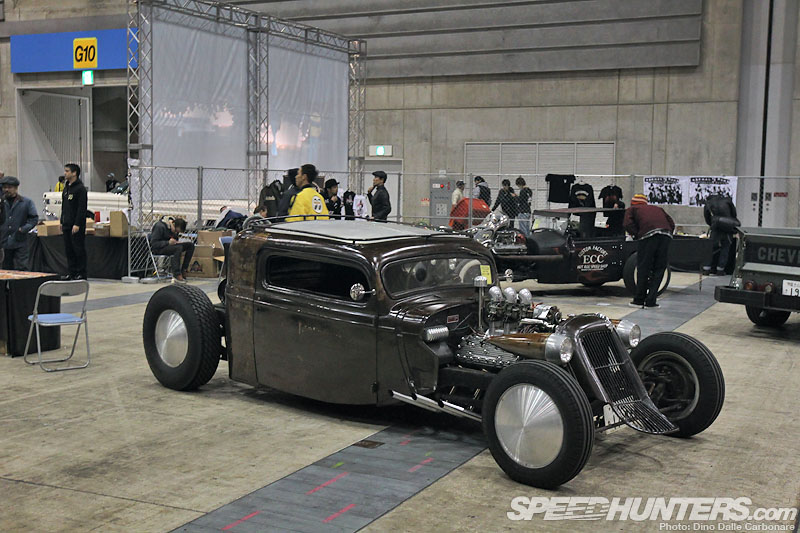 This is the famous Pumpkin Sally, a rod that was built by the Japanese custom shop that goes by the same name. Over the years it has gone through a few rebuilds and is now looking like it should be entered at the Bonneville Speed Trials!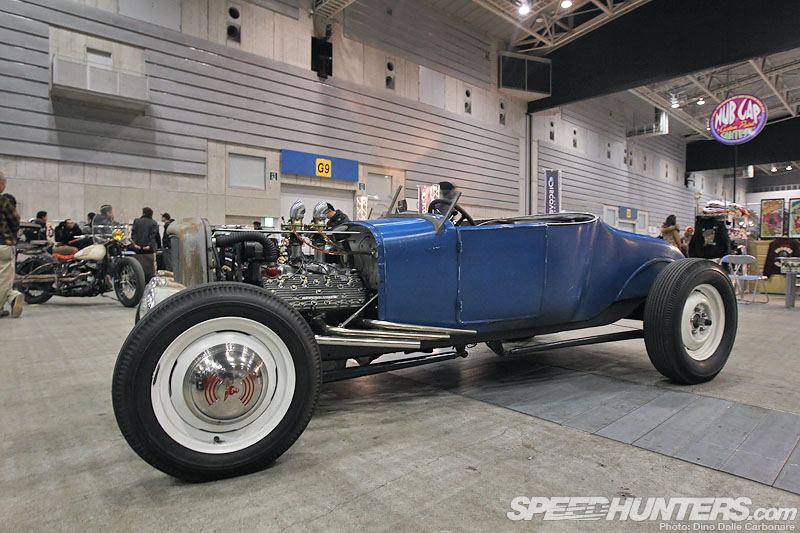 The Hot Rod section at the show is always one of my favorite as with each year I continue to get my head around these curious creations.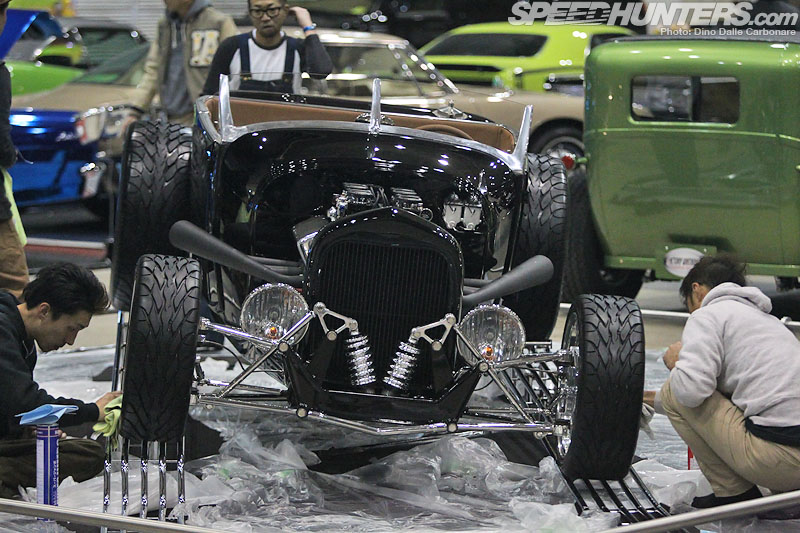 Except for 2012 it was this particular project that really shined as the best one there. It was literally the last car to be driven into the exhibition center and lots of work was being done around the display area so I couldn't get a closer look but it was a superb fusion of modern and vintage, with those inboard mounted and push-rod actuated dampers up front and the classic rod look. The  base is a 1929 Ford Roadster pick up and power comes via a GM 350 ci V8 running an Inglese 8-stack on the intake.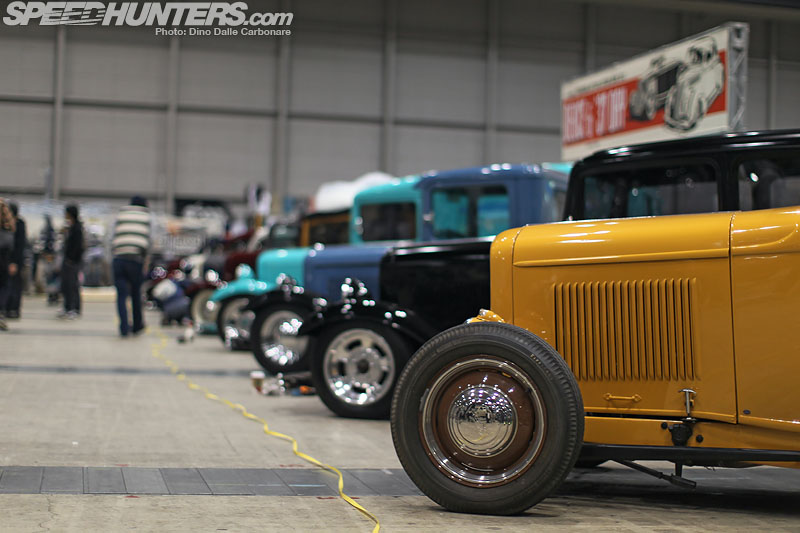 So from hot rods…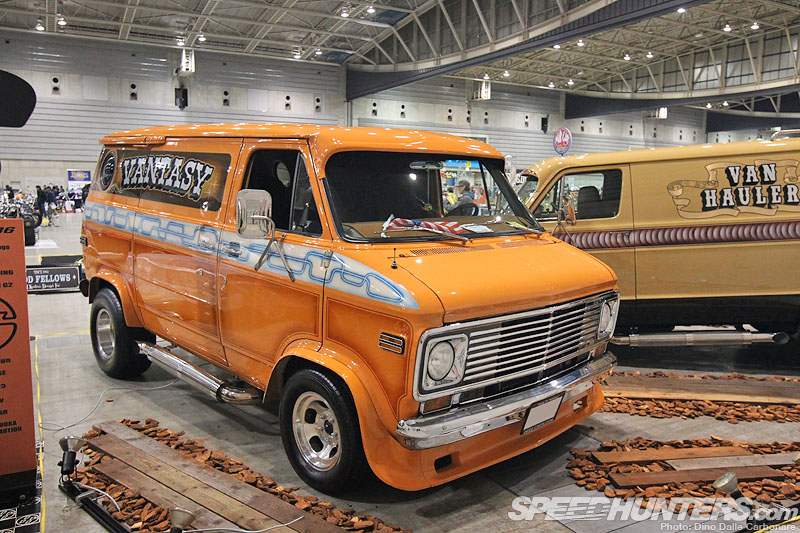 …it's on to some vans, again something I really like to check out at these shows.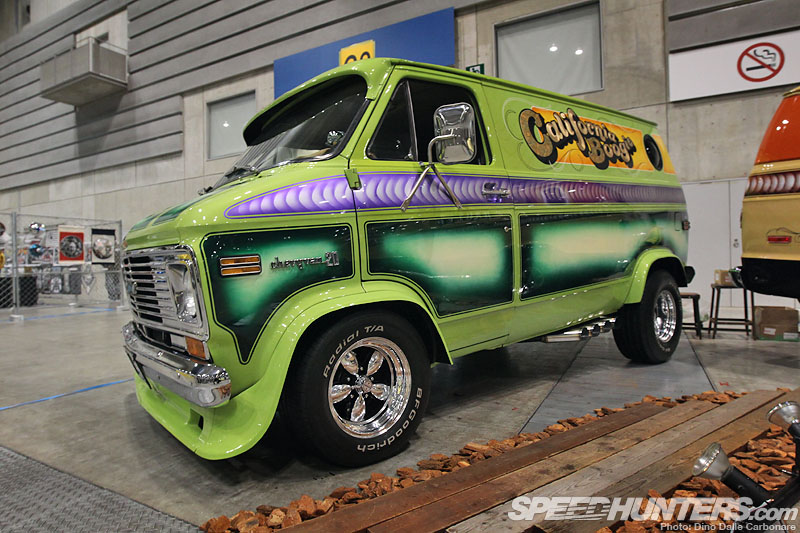 There were only a handful this year…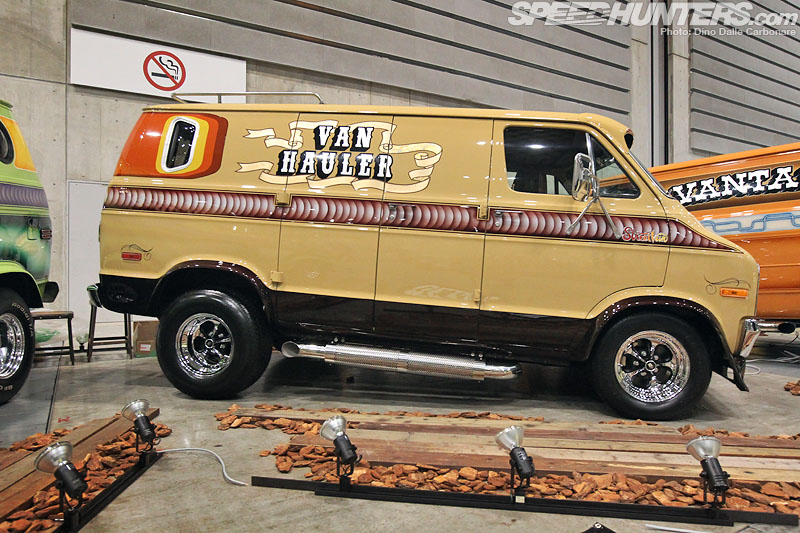 …but as always you can expect only the best to make to the show.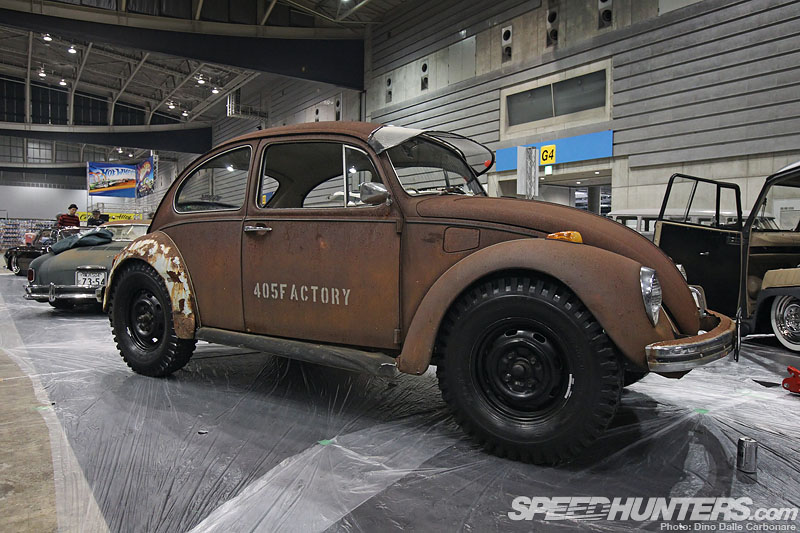 In the vast VW section I thought this bug from 405 Factory deserved to be shown, an unusual creation. At first I couldn't quite understand the rather large truck tires mounted on the black steel rims…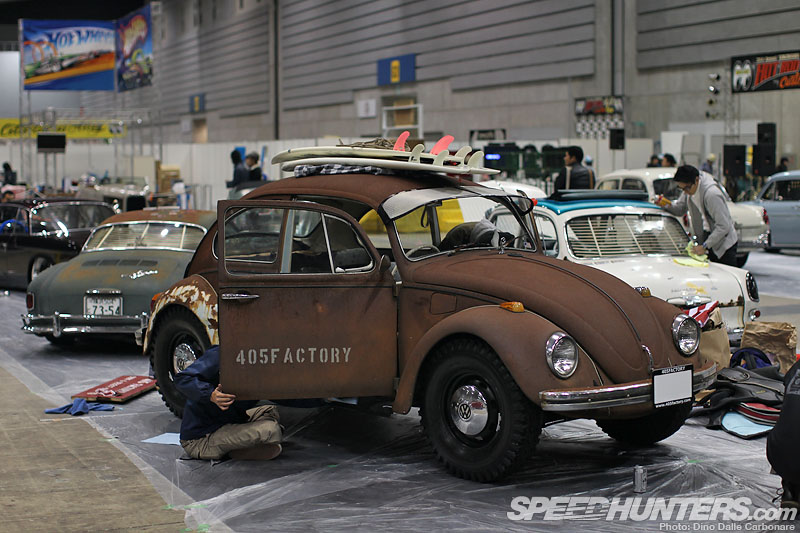 …but towards the end of the show it had been armed with a couple of surfboards, so was probably built as beach cruiser. Not sure if those tires would be the best choice for sand however.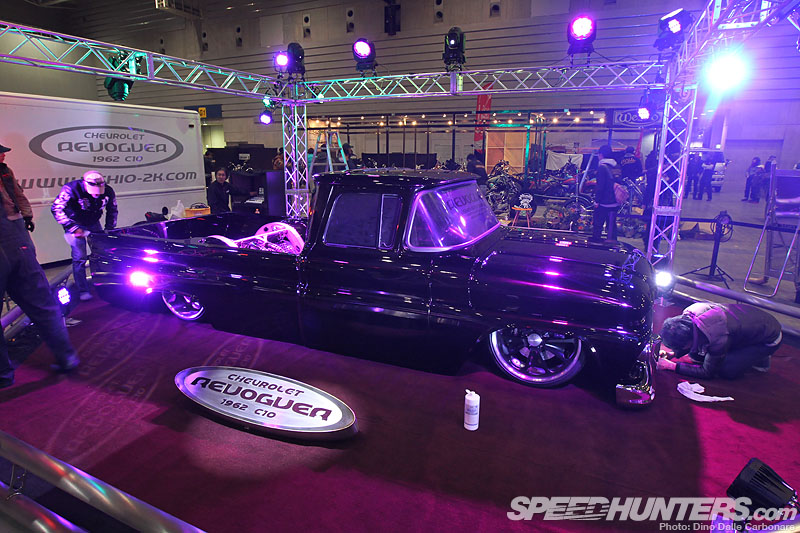 This '62 Chevy Revolver truck has been a work in progress for over a year now. First its chassis was shown earlier this spring at the Mooneyes event in Odaiba but now it seems to be completed. Quite an impressive hauler!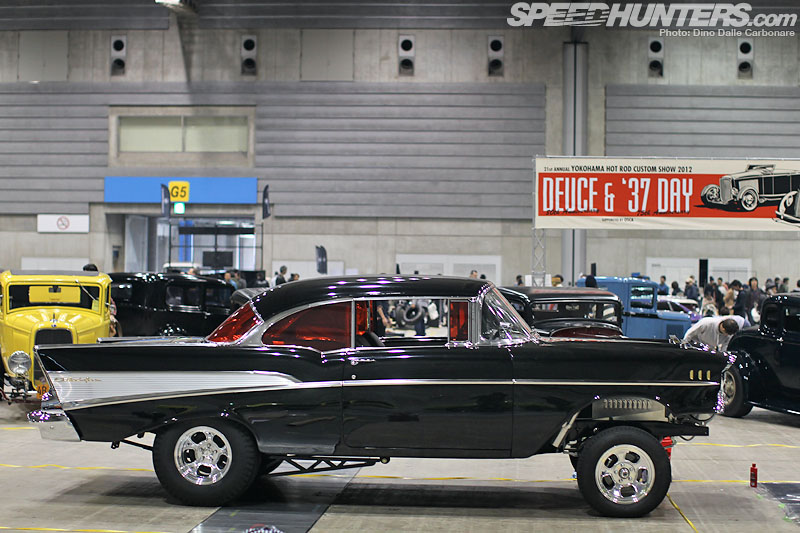 In one of my other posts I was asked if there were any other gassers at the event on top of the "The Rocket" we saw being driven into the front of the exhibition center…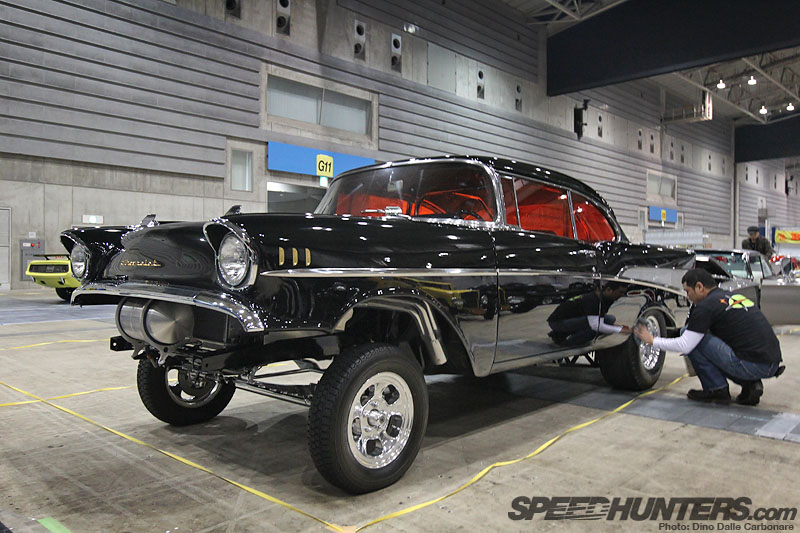 …was this cool Chevy Bel Air sitting high above the rest of the cars around it.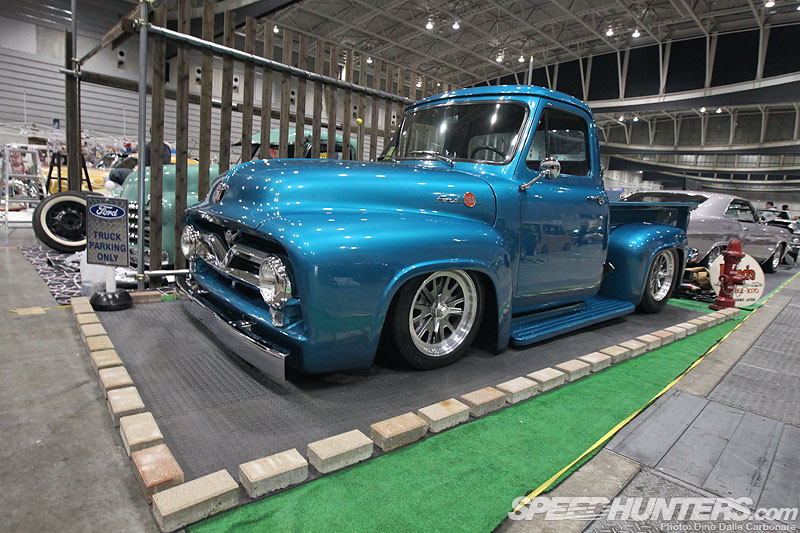 Yet again the Hot Rod & Custom show has left me very satisfied, from both a car enthusiast point of view as well as from a photography point of view.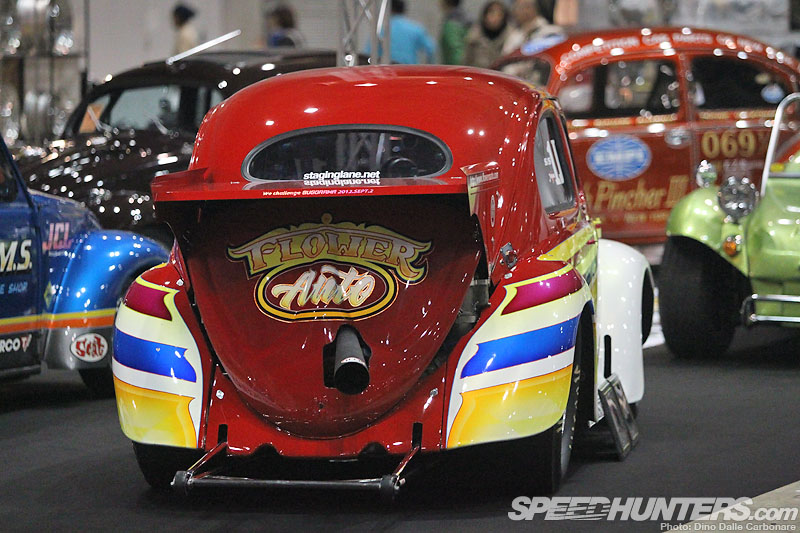 I hope you guys have enjoyed it as much as I have! Spring and the Mooneyes Street Car Nationals in Odaiba can't come quick enough!
Mooneyes Hot Rot & Custom Show 2012 coverage on Speedhunters
-Dino Dalle Carbonare