The Mooneyes Hot Rod & Custom Show is probably one of the events I look forward to the most each year. I'm still very much an outsider to this scene, and it's precisely this that attracts me to it even more. There is still that element of surprise to a lot of the cars that participate to this event, as I discover new things, notice new styles and learn – little by little – something about what has to be one of the biggest slices of automotive culture out there.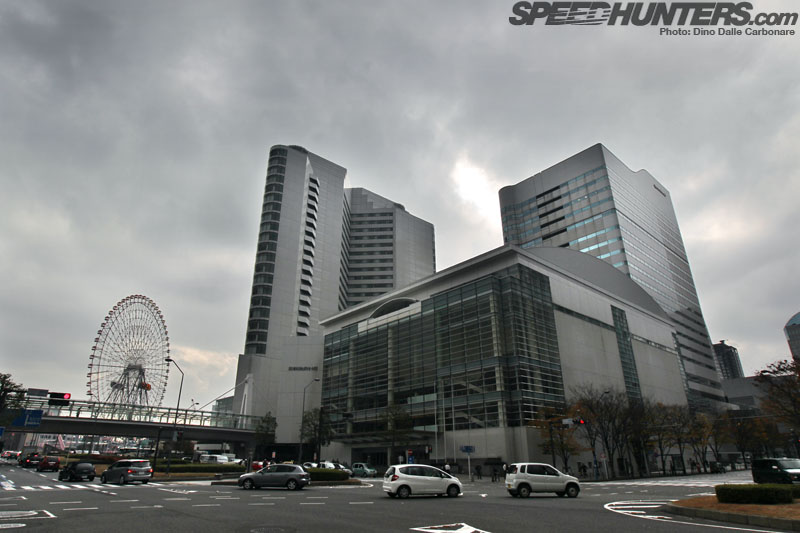 So, as it has for the last four years, my December starts with a short train ride down to the Minatomirai area of Yokohama, and on to the Yokohama Pacifico exhibition center.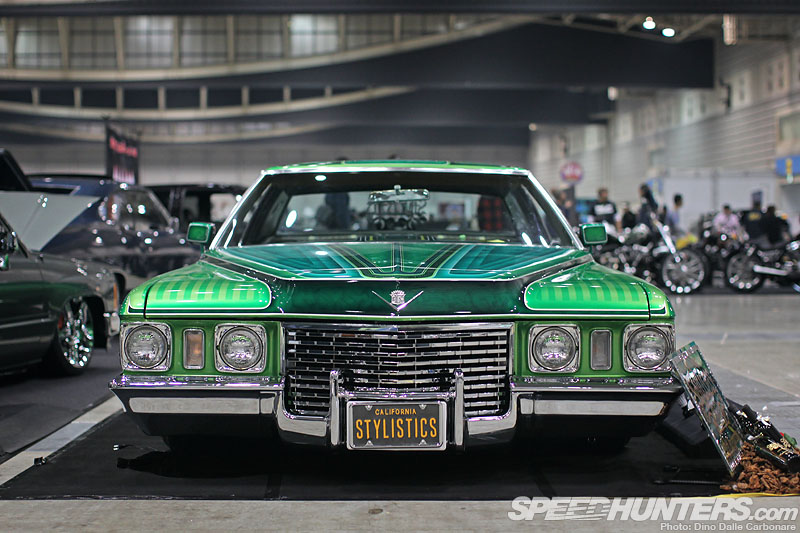 I always choose to cover this show on the Saturday, the set up day for the main event which will be held the following day. Aside from the fact that it allows me to get some clear shots of the cars without massive crowds in the way, what is really cool is seeing it all come together in front of your eyes, from a messy almost empty space into a meticulously organized show floor with beautifully arranged cars and displays.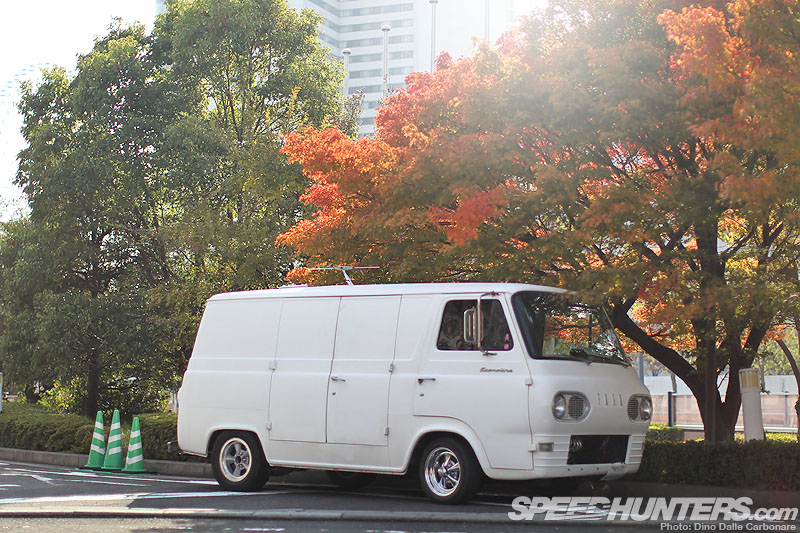 During the day I continuously alternate by shooting a little bit inside, and then moving outside…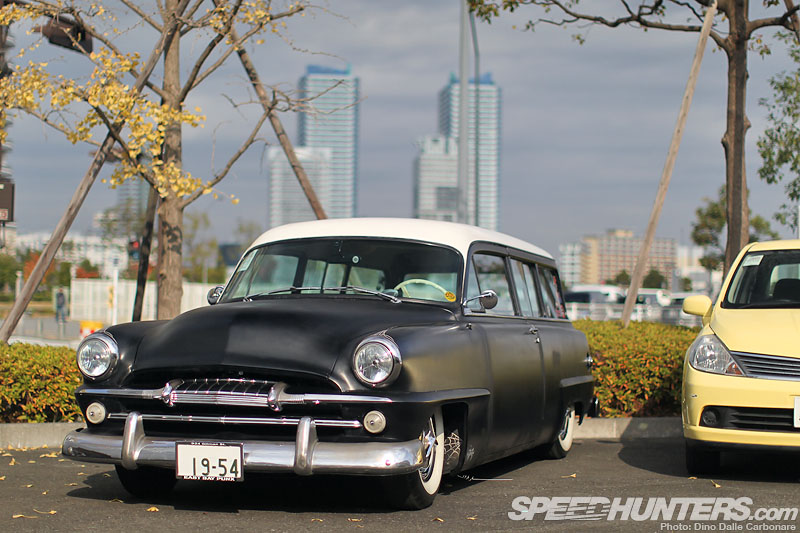 …to see the hustle and bustle as shops and private owners transport…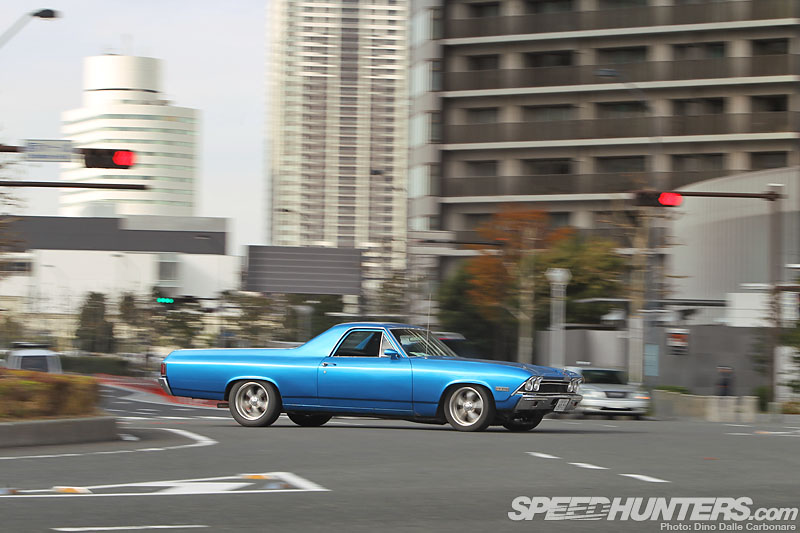 …or drive their cars to the event. Seeing colorful custom rides of all types cruising down one of the main street in such a modern area of the city is beyond cool.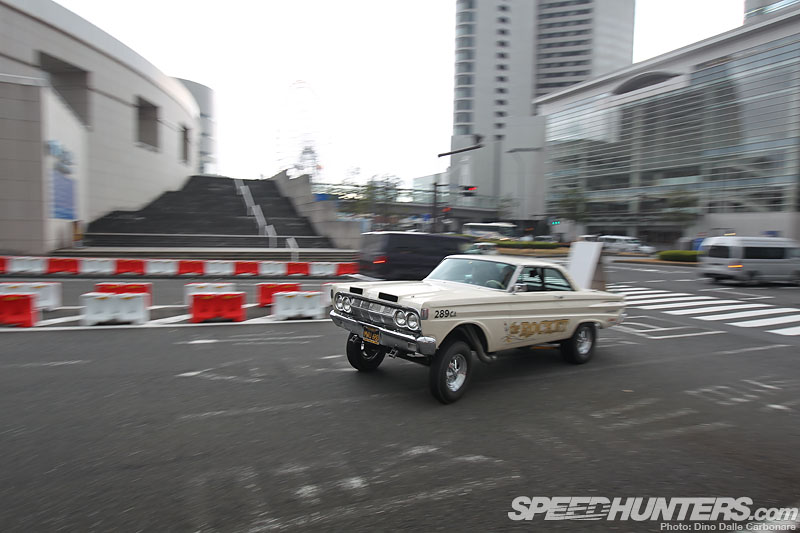 It's the only day of the year you might get the chance to see a US-built gasser like this Mercury Comet called "The Rocket," blasting around disturbing the piece with a dose of unsilenced V8 magic!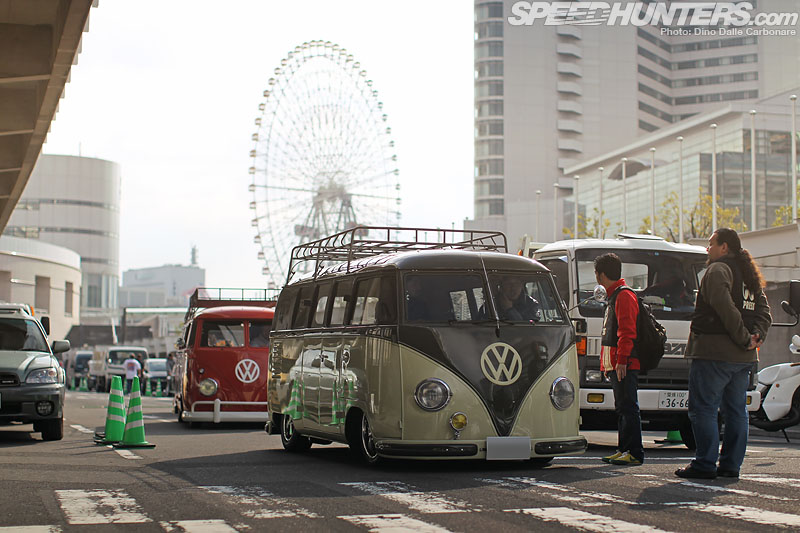 The front side of the venue offers some pretty stunning views as cars continue to roll in. This pair of VW camper vans had driven all the way up from Kobe, in the Kansai area of Japan. But that's not even far compared to some other cars that had made it from as far as Sapporo in Hokkaido, not to mention the special guest cars that were shipped over from the US.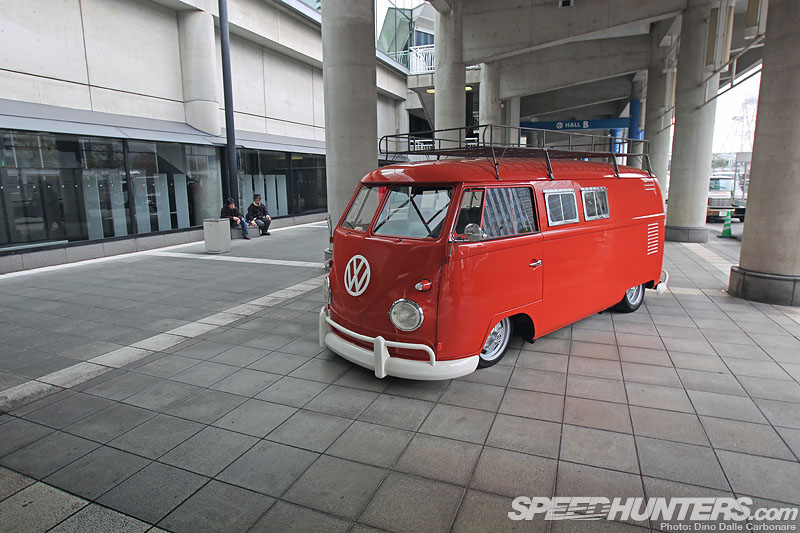 There is so much happening all around, as the perimeter of the building becomes an impromptu shooting location for the ton of media from around the world that flock to this event. No matter where you are, someone is shooting either a car or one of the hundreds of custom bikes and choppers that are also on display.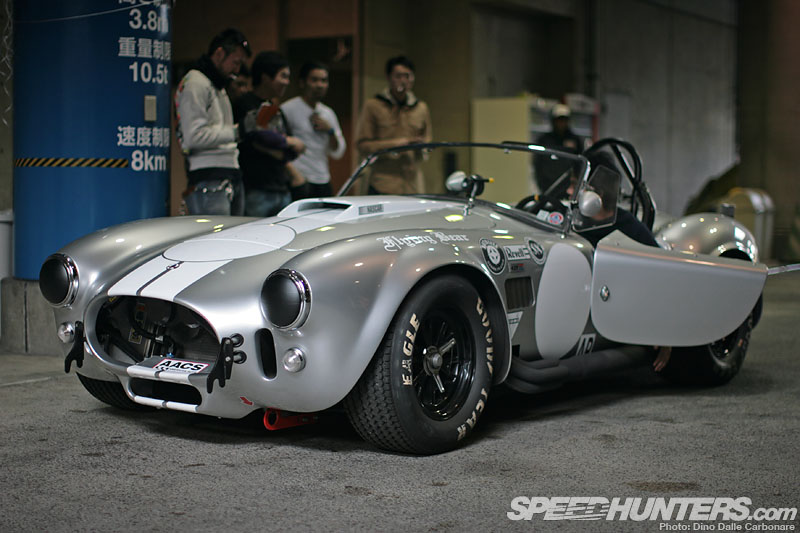 But it's at the back where the cool stuff happens. This is where cars like this AC Cobra get unloaded from their transporters and sparked into life, warmed up and then driven into the show's halls. As cool as it is seeing these sorts of cars on a static display, nothing beats seeing them move…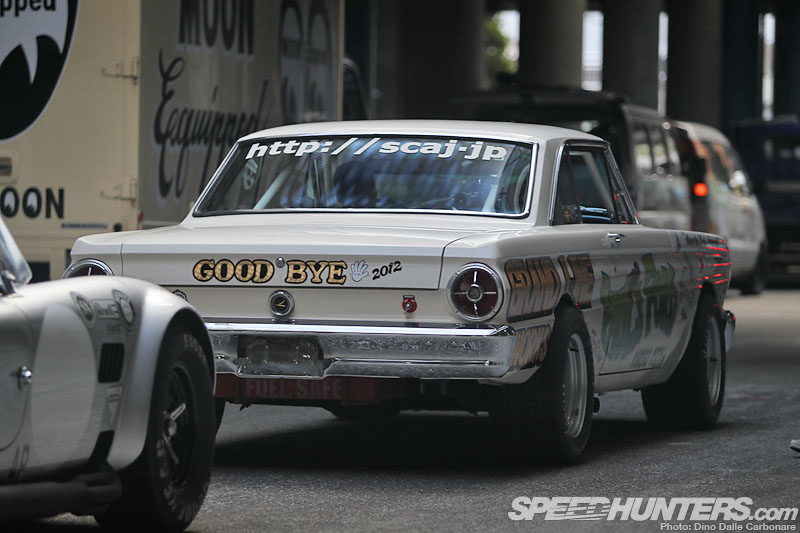 …hearing their motors burble and scream as they slowly crawl towards their allocated areas.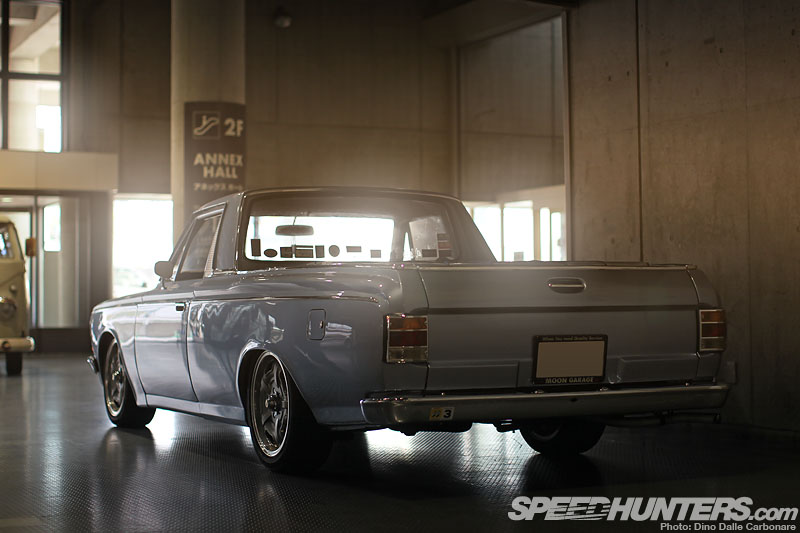 Inside things move at an impressive pace as people continue to build their displays…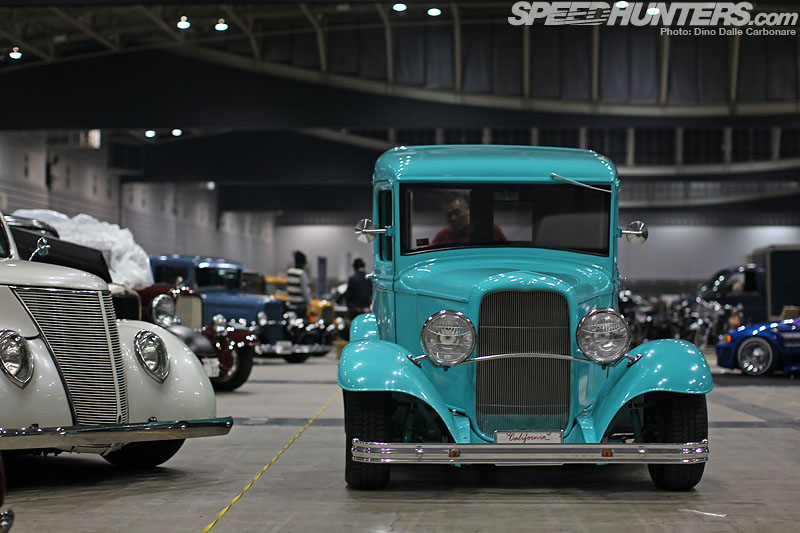 …position cars and start polishing and buffing them for the hundredth time.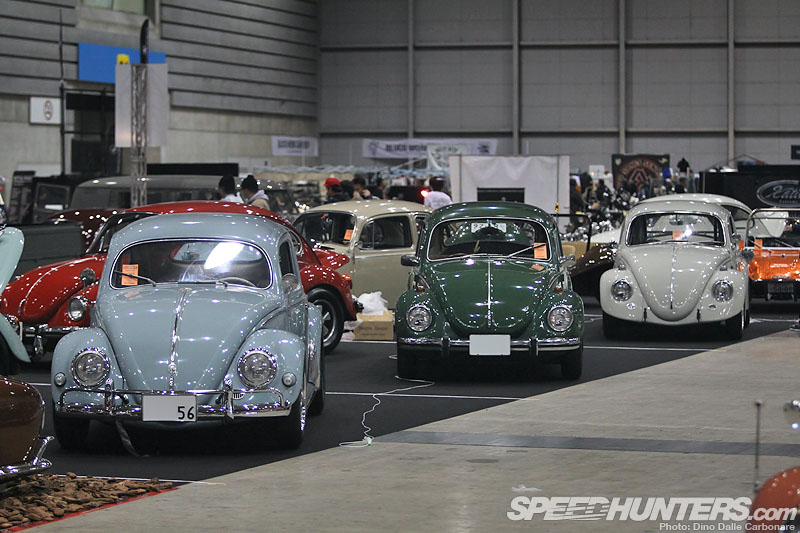 This year it was decided to run a special VW theme, with the main center section of the hall reserved for Beetles of every vintage and style…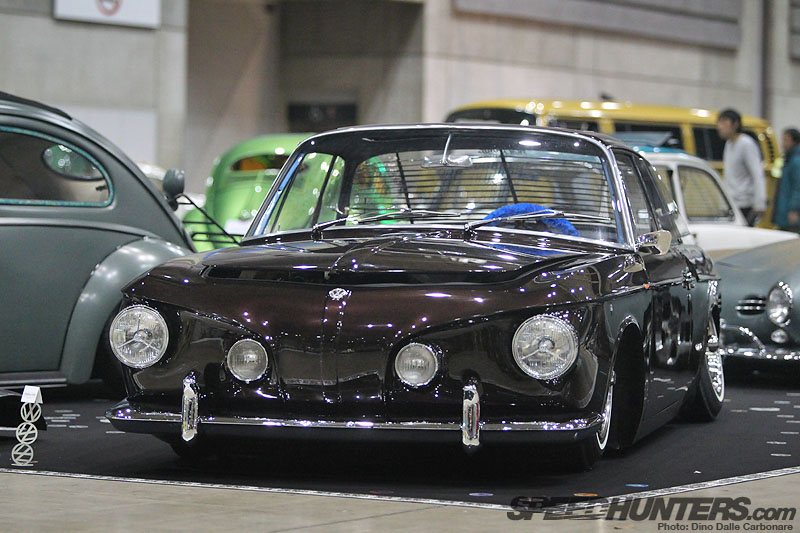 …including a lot of other fresh VW-based builds. Do I spot some onikyan back there?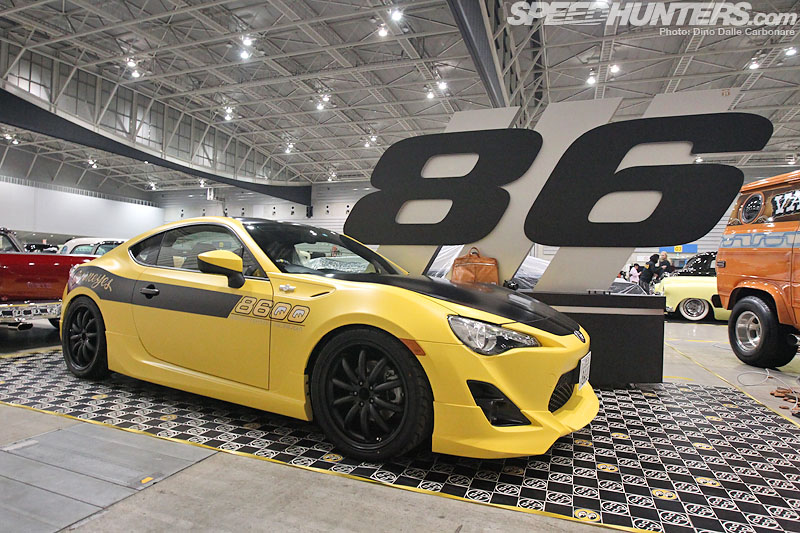 You can always expect interesting surprises at a Mooneyes event in Japan and if there was one car I was certainly not expecting to see today was a Toyota 86! This car is a collaboration between Mooneyes and a Toyota dealership in Numazu, and aside from the semi-matte two-tone paint job, it also sported some unique rims.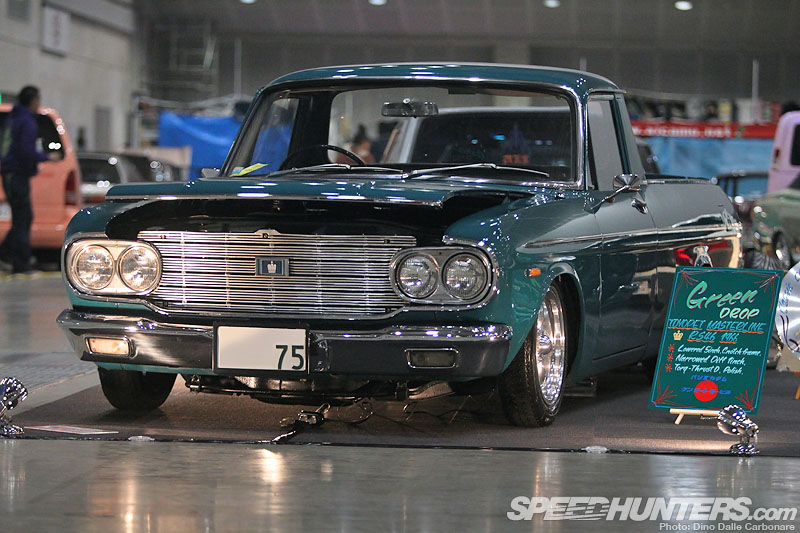 And what would this show be without some vintage Japanese rarities like some old Crown coupes and pick ups. You can expect to see more of these as the coverage continues.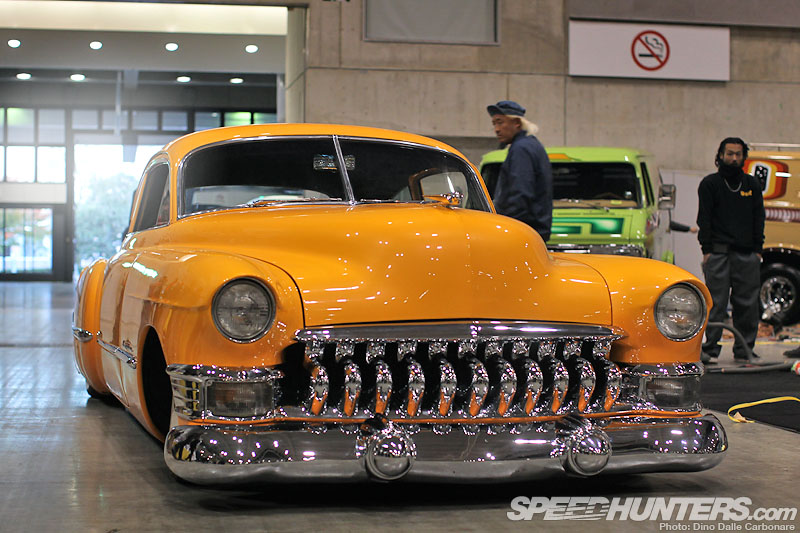 This slammed Caddy was one of the very last cars to arrive, and it sure got everyone's attention!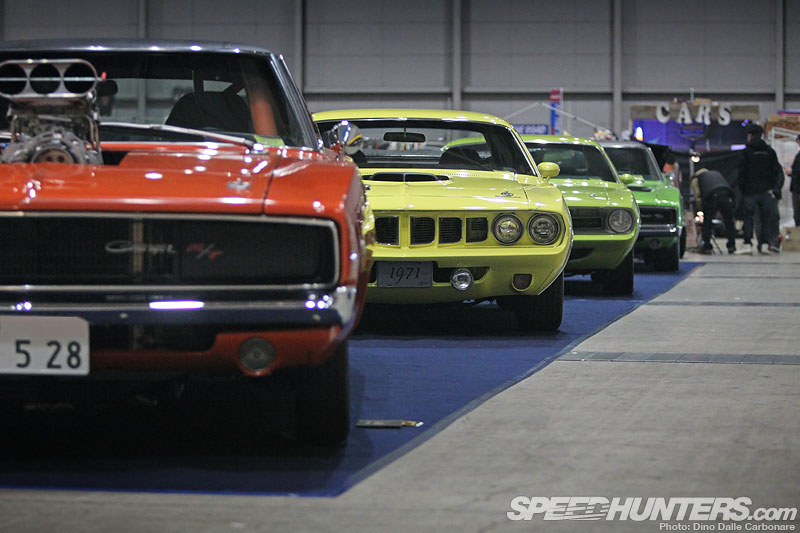 I have decided to expand my horizons a little more in 2013, so you can expect to see more muscle car and custom car goodness from the land of the rising sun.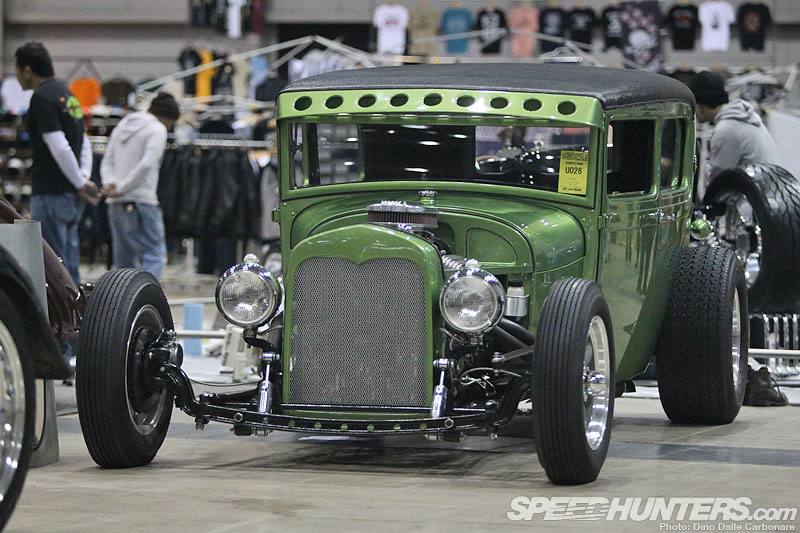 I feel all the shops out here that create such amazing restorations and customizations deserve to be seen.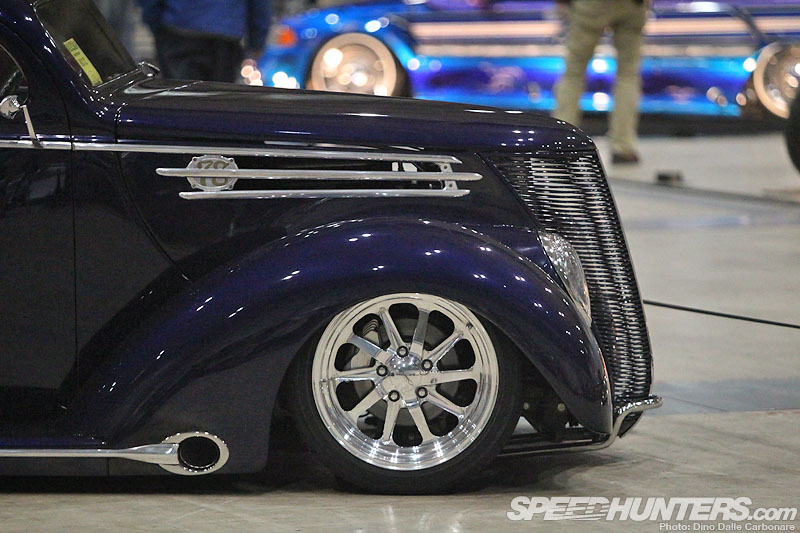 Even if I couldn't possibly call myself clued up in this scene, it's impossible not to appreciate the dedication and sheer art that goes into creating these cars…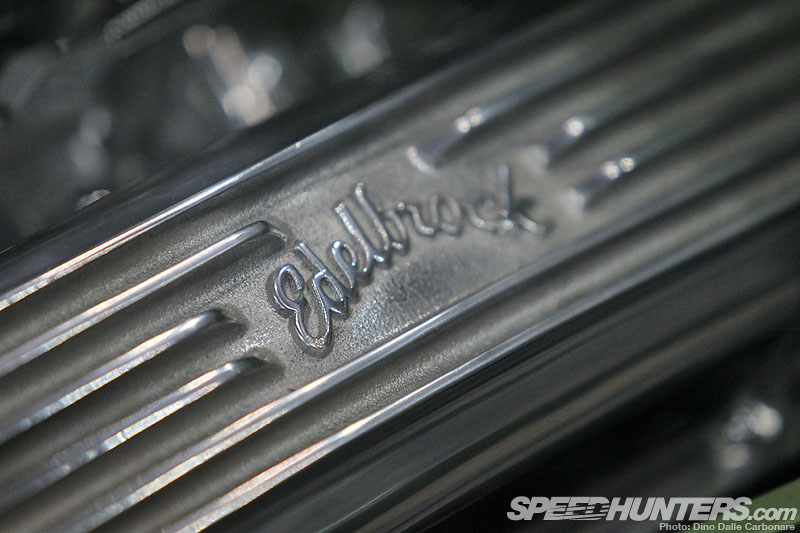 …where everything is based around impressive attention to detail. I've got a lot more to come from this year's Mooneyes Hot Rod & Custom show so make sure you check back for more. In the mean time scroll down and download yourselves a few desktops!
-Dino Dalle Carbonare