The New Zealand drift community is getting pretty excited right now, and for good reason. This coming weekend an entire city block in downtown Auckland will be shut down and transformed into a tarmac playground for a bunch of Kiwi drifters and three Formula Drift internationals. The cause: Red Bull Drift Shifters.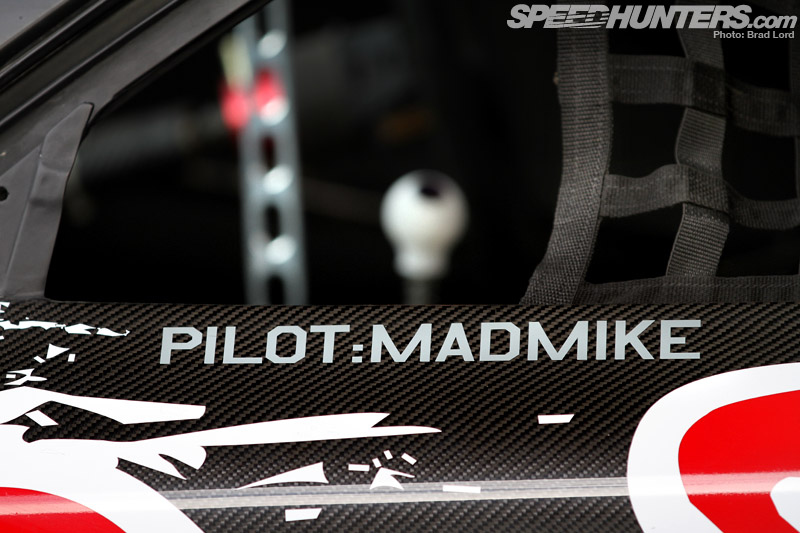 The event is the brainchild of Speedhunters' own Mad Mike Whiddett, and something I briefly touched on when I crashed Mike's pad for a behind-the-scenes feature back in October. It was still in the throes of being organized then, but this is an event he's been itching to do ever since 2006 when he officially cemented his sponsorship with Red Bull with a balls-to-the-wall drift demo in a cordoned-off Auckland central business district car park.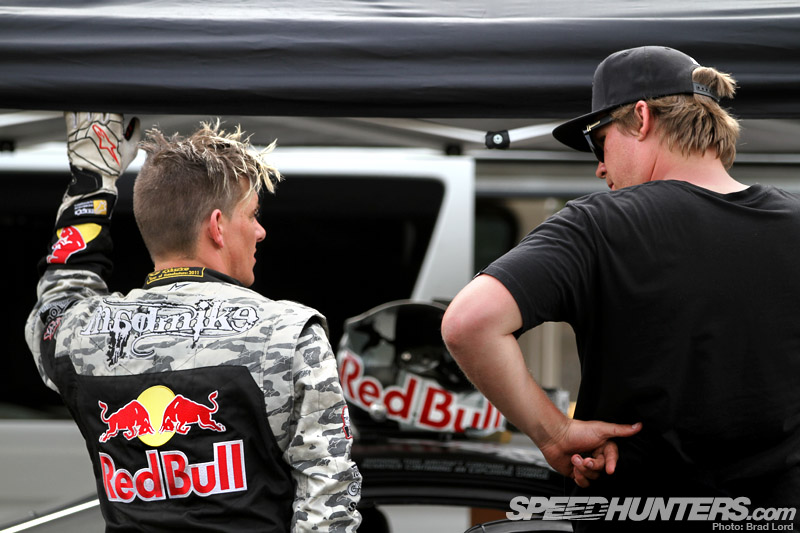 This weekend Mike's six-year dream will become a reality.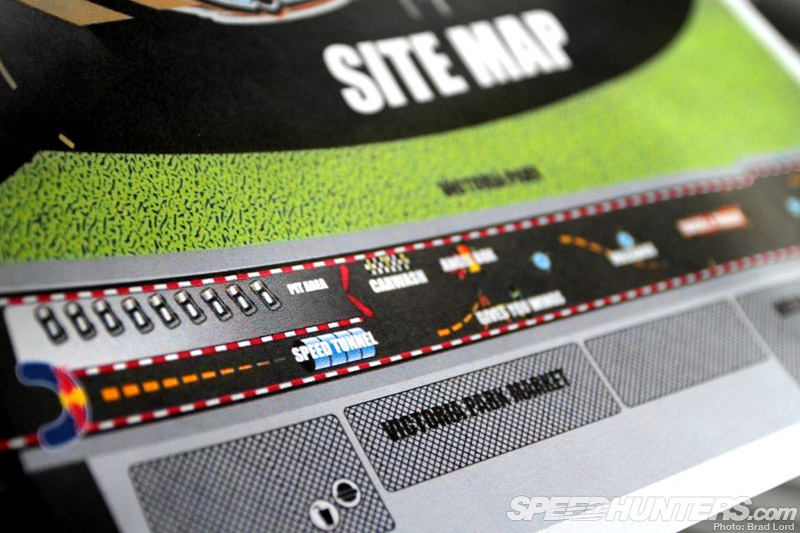 The concept behind Red Bull Drift Shifters is pretty simple, but very cool. Mike wanted to create a drift-based event where time restrictions and freestyle aspects are employed, and the scoring is made by computer-controlled sensors rather than judges. The more he and Red Bull thought about it, the more it started to resemble a life-sized pinball machine with drift cars taking the place of stainless steel balls. When the wraps come off on Saturday, that's what the closed city road will resemble.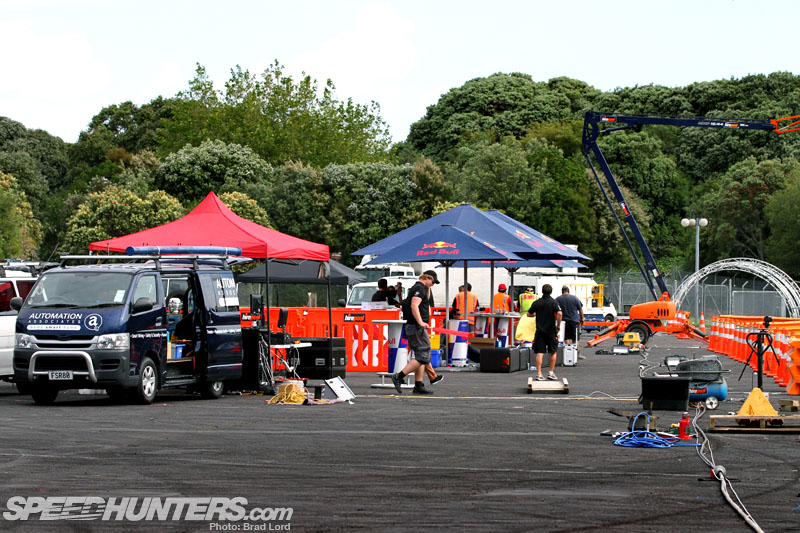 A couple of weeks ago I headed along to Mount Smart Stadium in Auckland where Mike and the Drift Shifters crew spent two days testing a full-size mock-up of the course layout.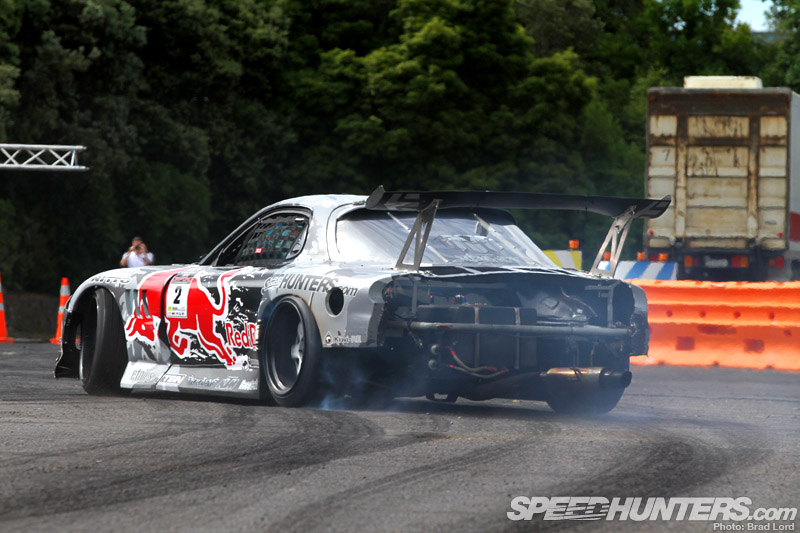 Although it's spread over quite a large area with a run-up that Mike estimates will have cars hitting 120km/h+ (75mph+), the playing field is mostly tight and very technical. That's evidenced by MADBUL's rear bumper which gave up its life for the testing cause.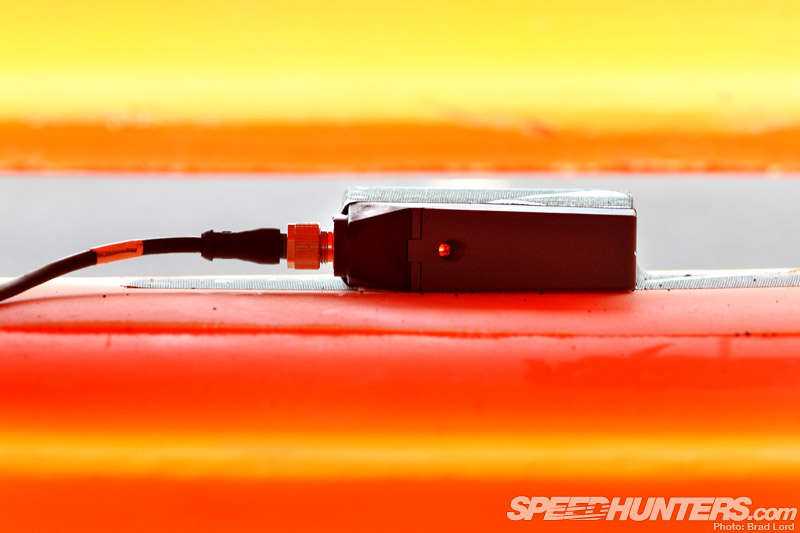 As I mentioned, one of the major aspects of the event is the scoring, which will accumulate live on a big screen as each competitor negotiates the course. For the most part, points will be racked up through the use of more than 30 digital proximity sensors positioned inside barriers and around other obstacles.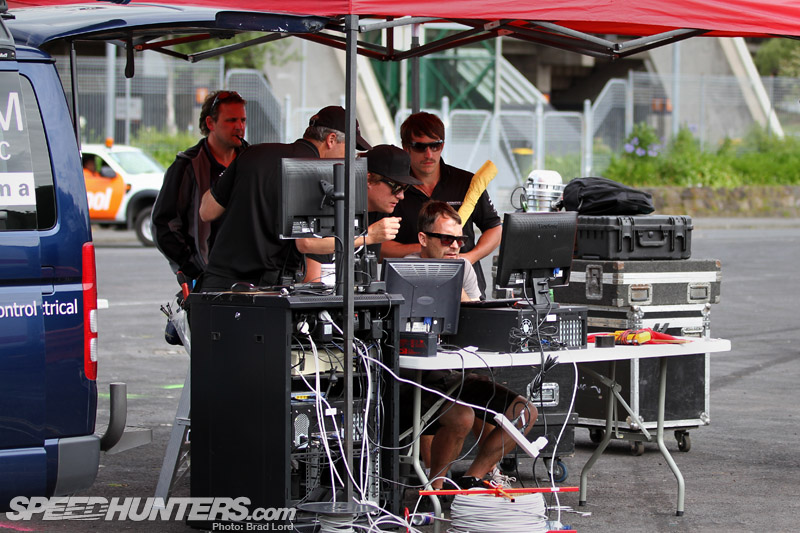 To tally scores, on-the-fly custom software was written especially for the event, and the test session allowed it to be put through its paces in an actual scenario.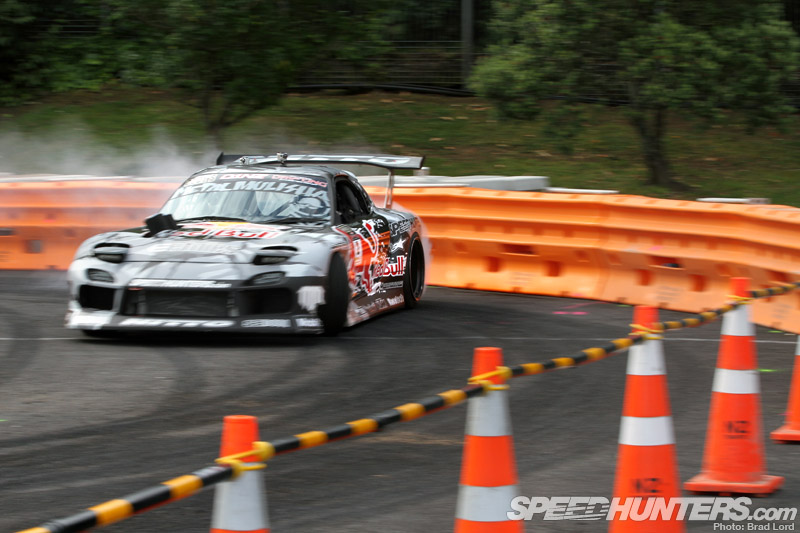 To fire the beams and generate points competitors will need to get their cars very close to the sensors. Bonus combination points can be earned when – on a section like the 'wall ride' – the obstacle's sensors are all triggered in succession. Once a set course is completed, drivers have 45 seconds to go freestyle and clock up as many points as they can in similar vein to scoring systems at an FMX, or skate competition. After each round those with the highest scores will move on until an overall winner is crowned.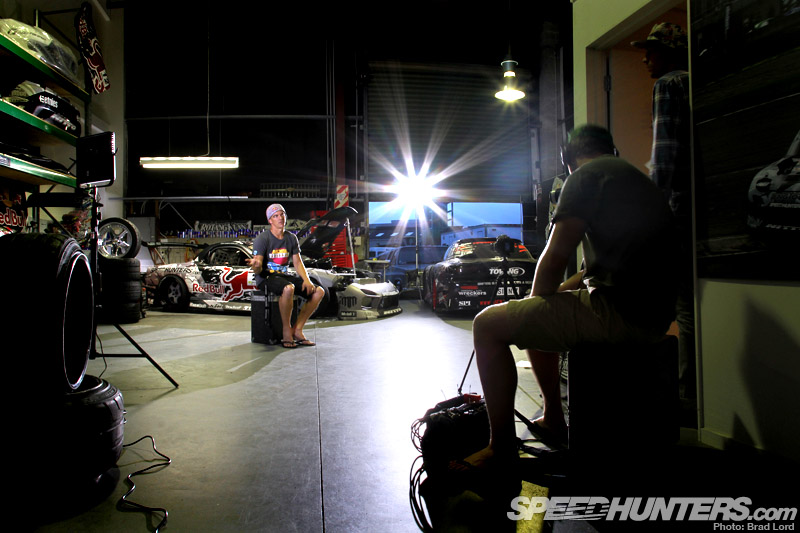 With just a couple of days left to go before Victoria Street West is transformed into a giant pinball playground, everything's falling into place. Late last night I  swung past Mike's compound where he was filming for a special Red Bull Drift Shifters programme which will air on mainstream New Zealand television after the event.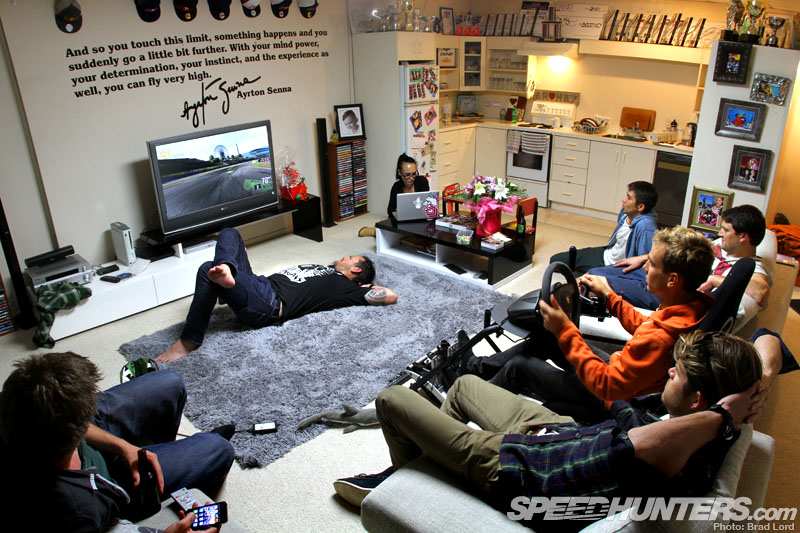 Upstairs, some of the overseas guests – including Need For Speed driver Matt Powers and 'The Voice' of Formula Drift, Jarod DeAnda – kicked backed and tested out Mike's modified racing simulator rig.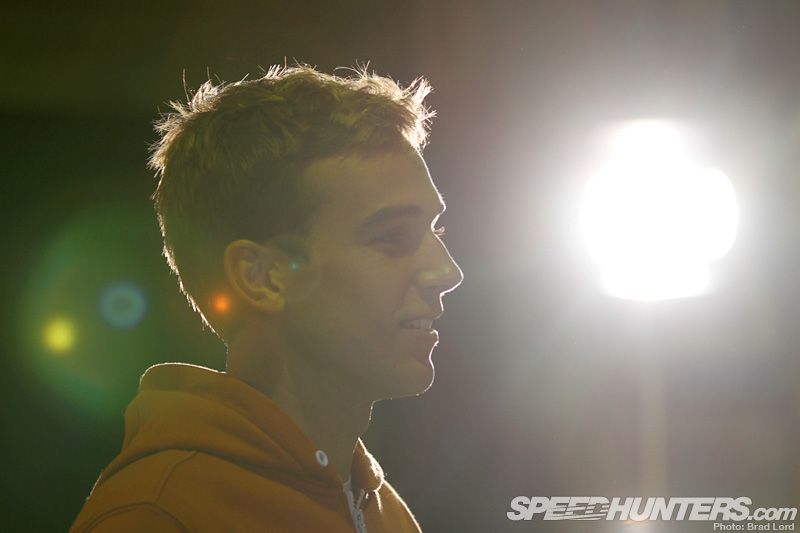 Matt will joined by recently crowned 2012 Formula Drift USA and Asia champion, Daigo Saito, and 'The Crazy Swede' Samuel Hübinette, who are both jetting in for the event. All three will drive their own shipped-over cars: a Nissan Silvia S14, Toyota Chaser JZX100 and Dodge Challenger respectively. J-Rod will send the shots from the commentators booth.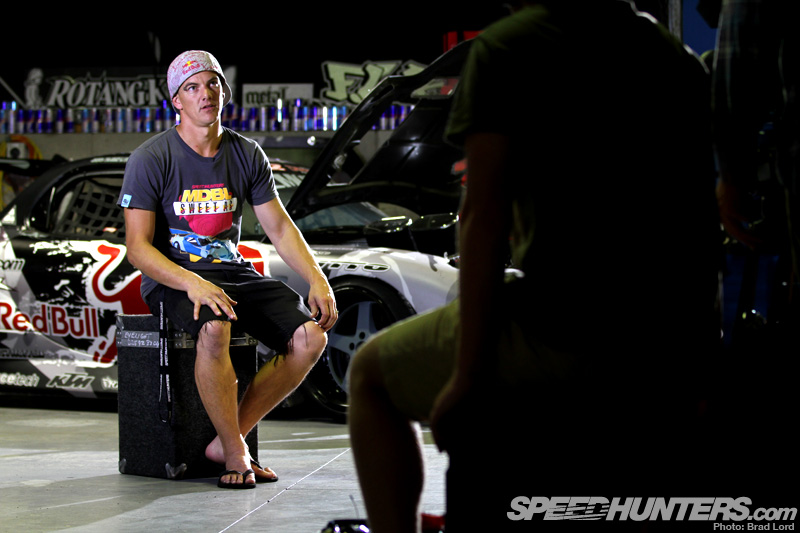 The internationals will compete against Mike and eight other Kiwi drivers including current D1NZ champion Curt Whittaker and three-time D1NZ champion Gaz Whiter. It's going to be interesting, that's for sure!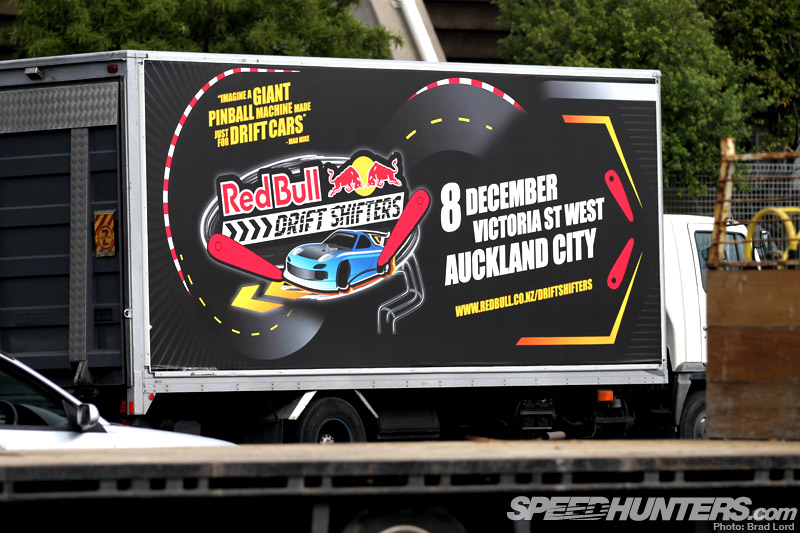 Although Mike has stressed that in no way is he trying to reinvent the way drifting – as a competitive motorsport – is run and judged, I think there's a lot of merit in many aspects of this format. The ultimate goal here is to package up Red Bull Drift Shifters and run similar events in other cities around the world. Who wouldn't want some of this on their doorstep?!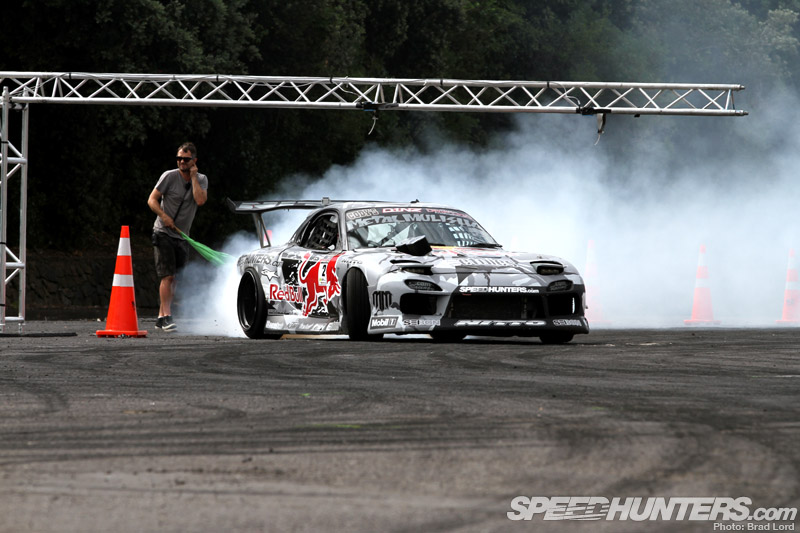 In the meantime though, there's a show to put on in Auckland. Stay tuned for coverage after the weekend!
– Brad