The response to our call out for reader-owned Mazda Roadsters has been nothing short of overwhelming. Even as I write this, submissions are still flooding into the #FeatureThis inbox. It was incredibly difficult trying to narrow down the submissions to something manageable, and we've tried to come up with a selection of cars that represents the global appeal and culture that surrounds Mazda's popular sports car. There's a lot to see, so let's begin!
(Above) Roadster fan Masahko Shibata (left) and some of his friends gather at Kariya Parking Area in Aichi, Japan.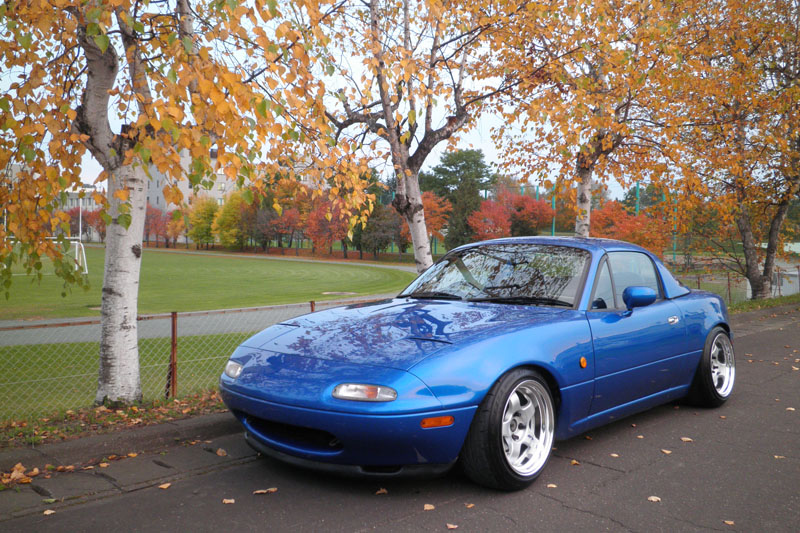 You can never go wrong with clean and simple. This '94 NA6 is from Hokkaido, Japan is Katoken-san's first car. The wheels are 15×9 Work Meister S1s.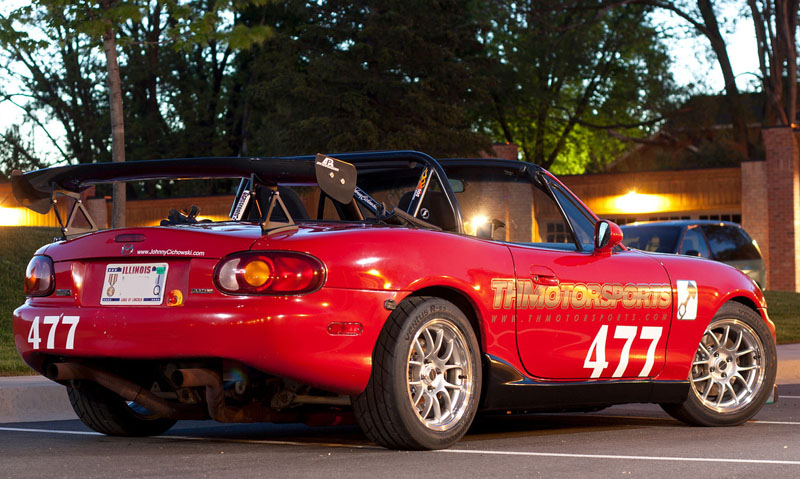 Coming from Illinois is Johnny C's '99 NB, which is packing an LSX V8 swap making 425 horsepower to the wheels. Built over the course of just six months Johnny says he built the car to "race the hell out of." We are on board with that.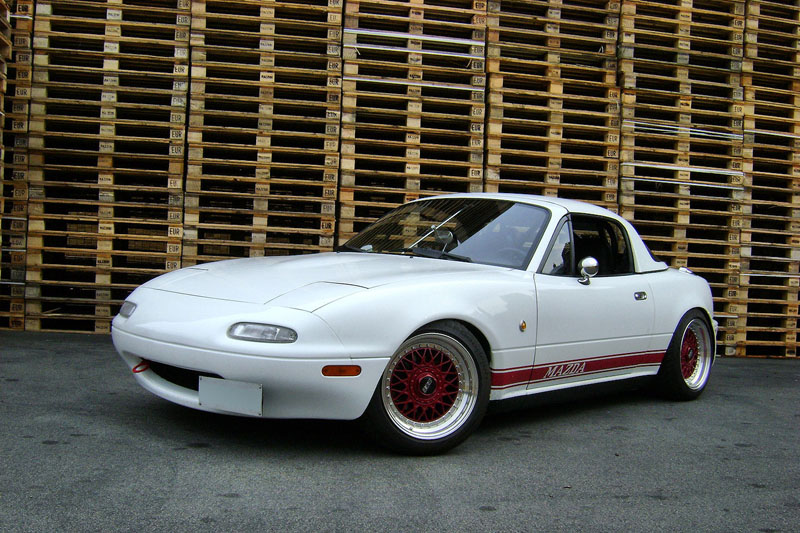 Michele from Italy keeps things classy with his 1993 NA Roadster on BBS RMs, and a host of specialty parts from Japan. Dig those retro style rocker panel stripes!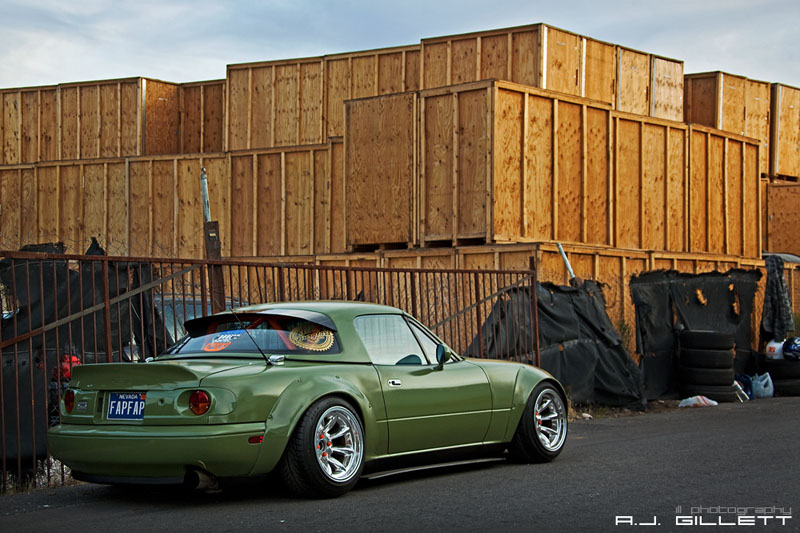 Las Vegas, Nevada is where you'll find Kevin Sumalinog's wild looking NA. The car is currently undergoing a complete rebuild after an engine blow at a local drift event.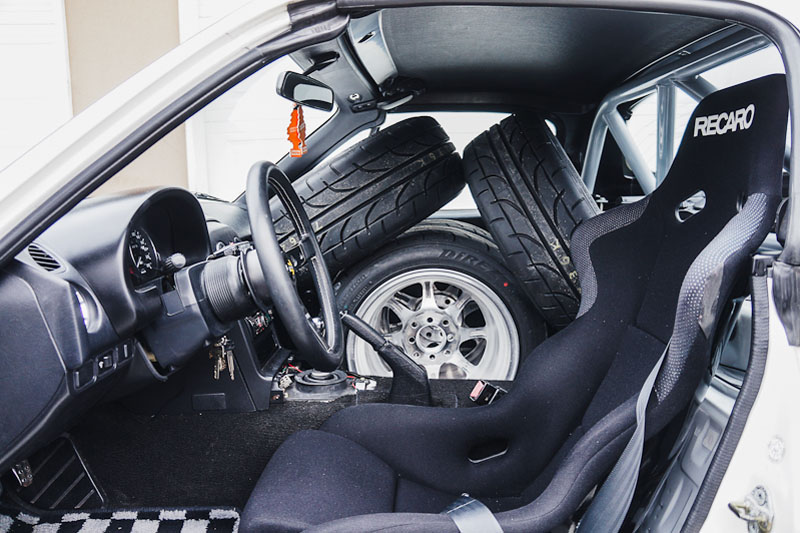 Here Matt Kwok from Vancouver shows off the capabilities of his daily driver Roadster as a wheel and tire hauler for track days.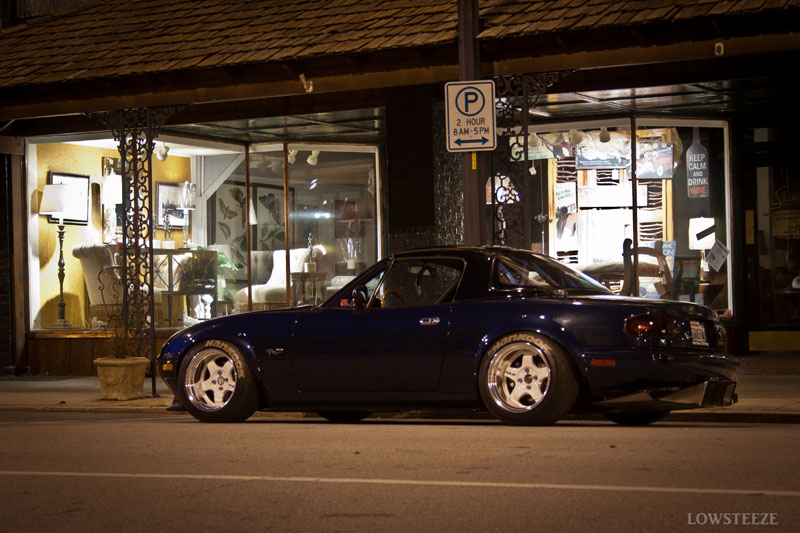 Tanner Norwood can be found cruising around East Tennesee in this aggressive looking supercharged NA.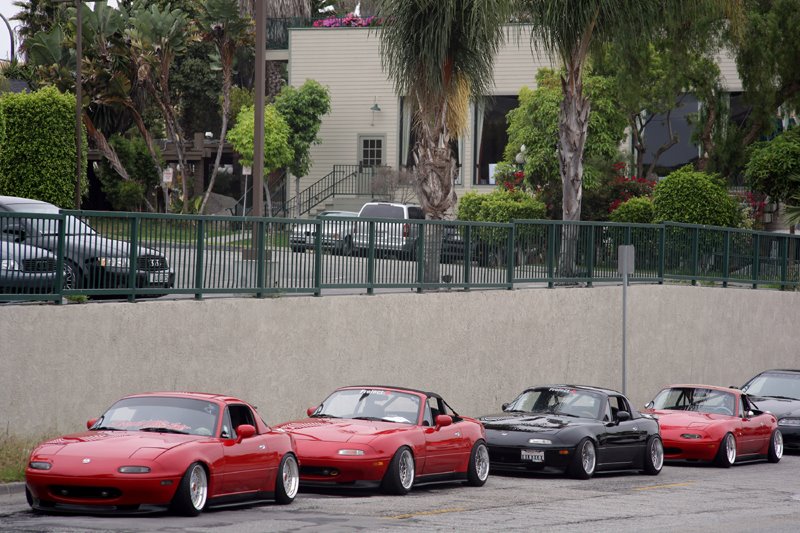 Joe from Project G in SoCal sent in this cool shot of a group Project G-equipped Roadsters taking over the streets.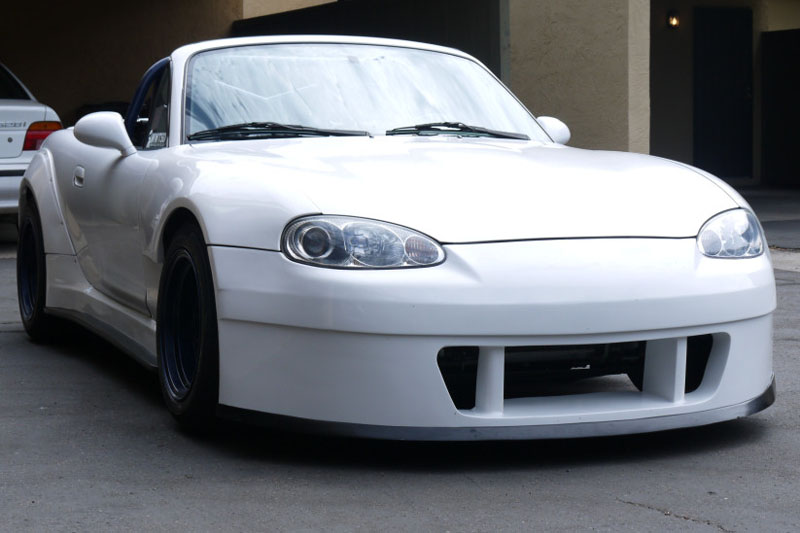 Chris Malaqui's 2004 Miata from San Diego is looking quite radical with its Autokonexion NB2 GT wide body conversion.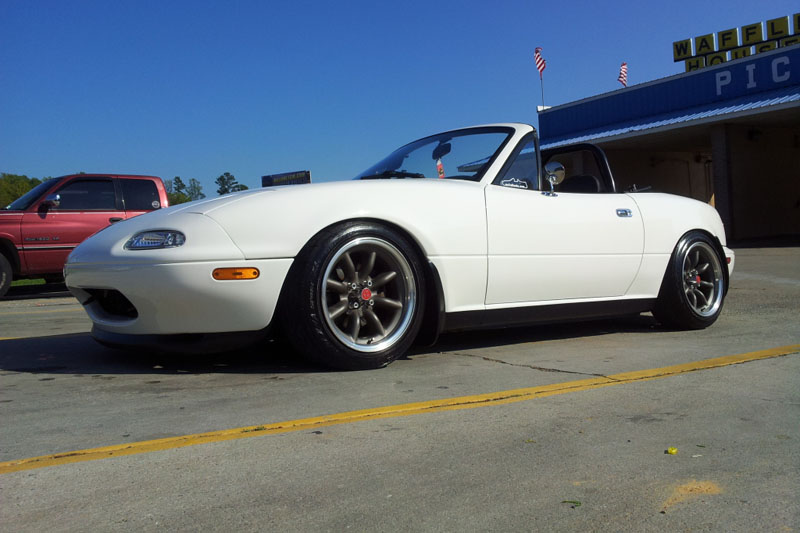 Soon to be joining the turbo club is this beautiful NA8CE owned by Dallas from Jasper, Georgia.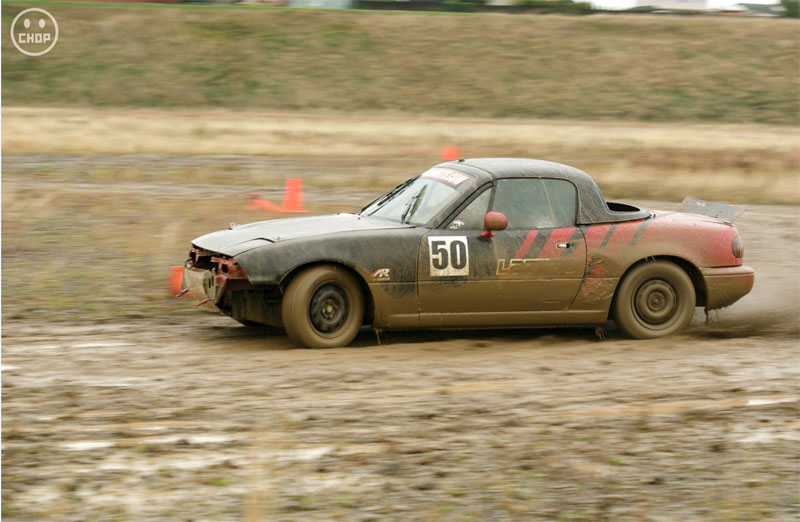 $1300 is the grand total invested in Martin and Nial's Miata hoonmobile from Vancouver, Washington. The car is seen here getting dirty at rally cross event.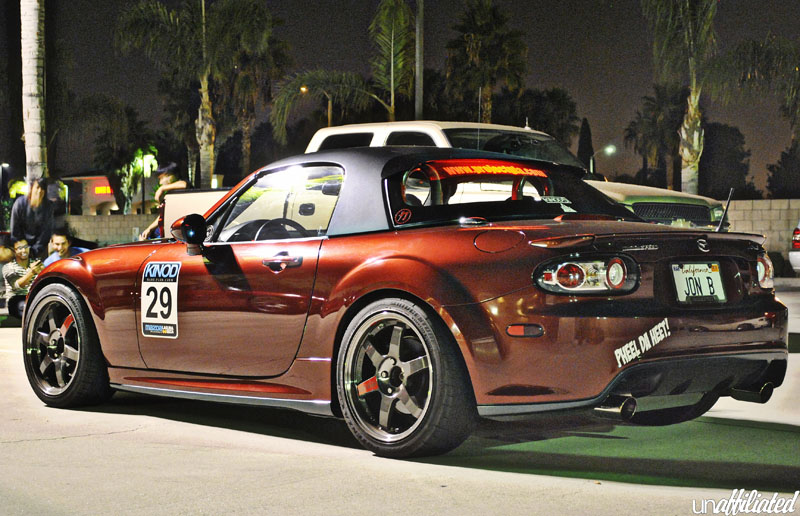 The potential of the NC MX-5 is not to be overlooked. Jon B's machine from SoCal is looking tough on 17″ TE37SLs with the MazdaSpeed body treatment and a host of other modifications.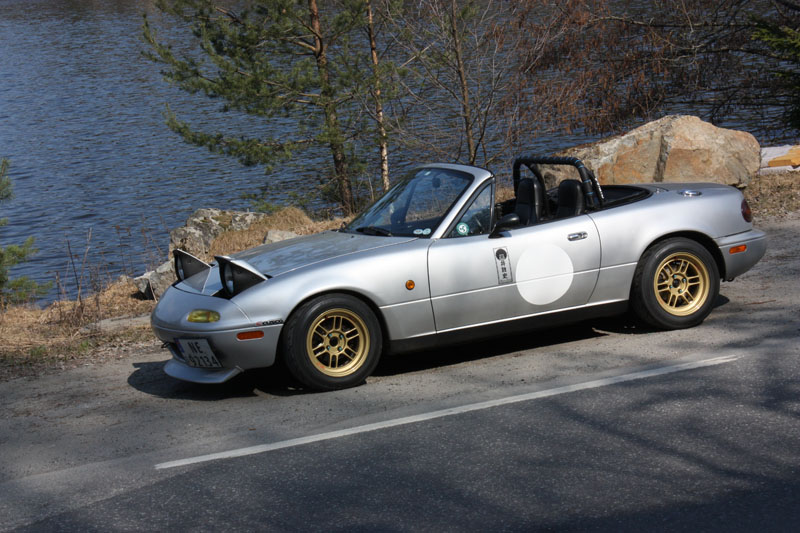 We quite like the retro theme that Frode Olsen has going on his NA6CE from Oslo, Norway.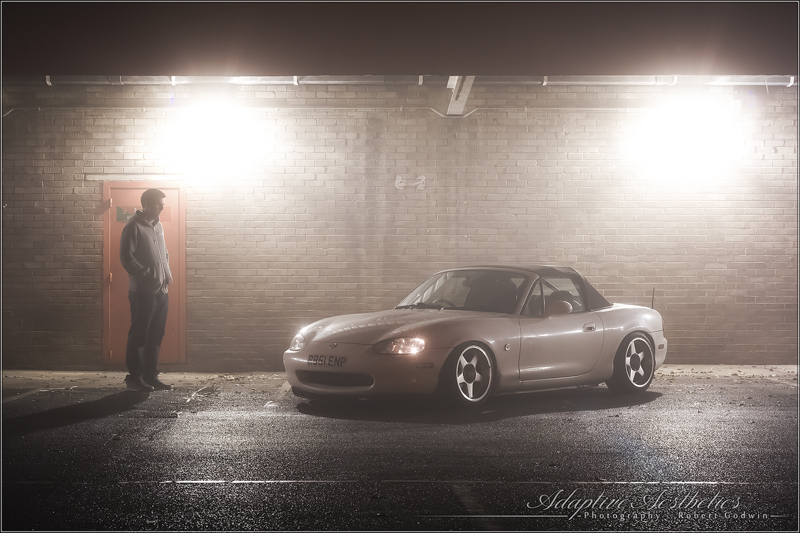 Frank's supercharged NB RS is looking pretty spooky in this photo. Those wheels are 16″ Azev As in case you were wondering…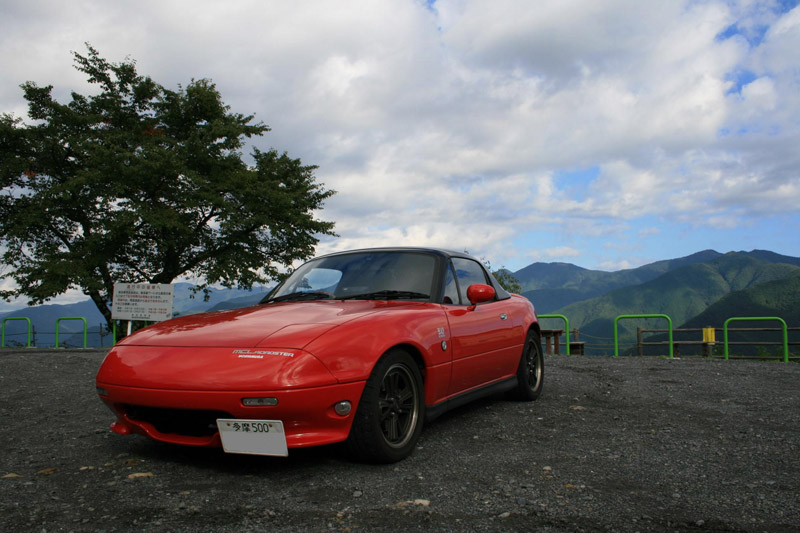 Mikiya Fukishima's Roadster from Tokyo is a rare one. It's a complete car released by Yoshimura (the motorcycle parts company) in 1992. He is the original owner and there were only 14 of them built in total.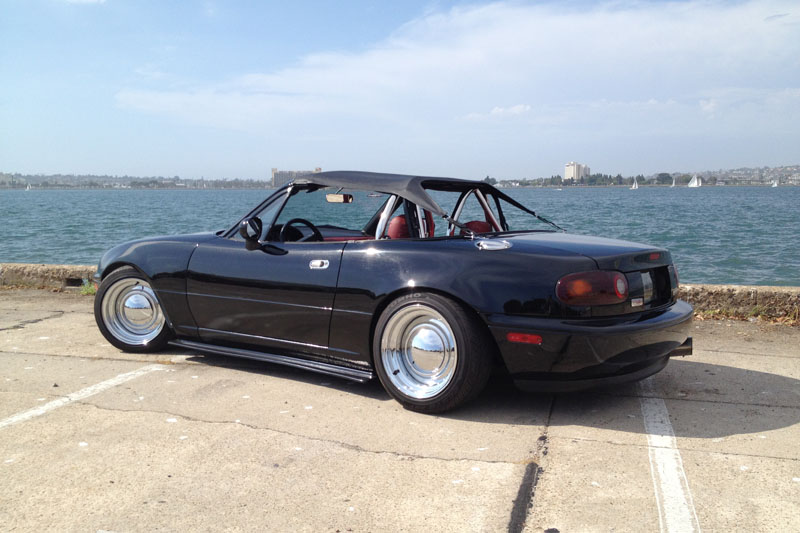 This smoothie-equipped '94 Miata is owned by Chase, a US Marine who is currently deployed in the Middle East while the car sits in San Diego awaiting his return.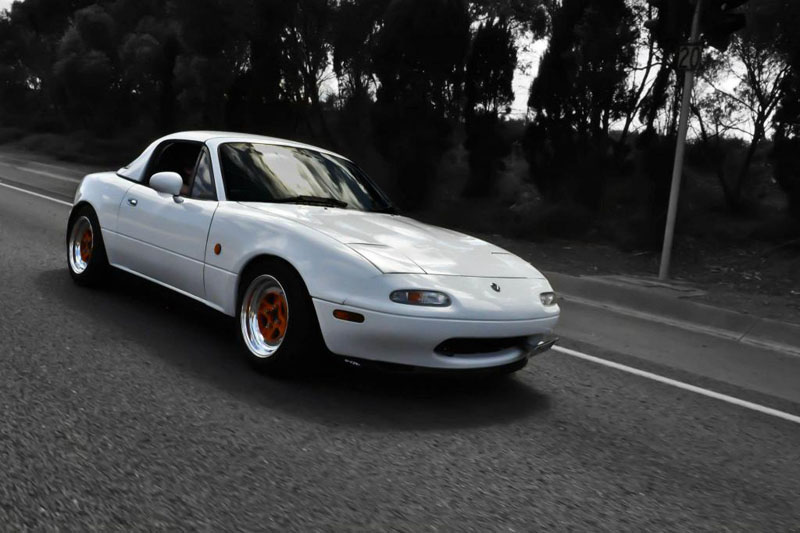 Corey Siles from Australia uses this immaculate NA6CE on 14″ SSR MK.IIs as his daily commuter and occasional track weapon.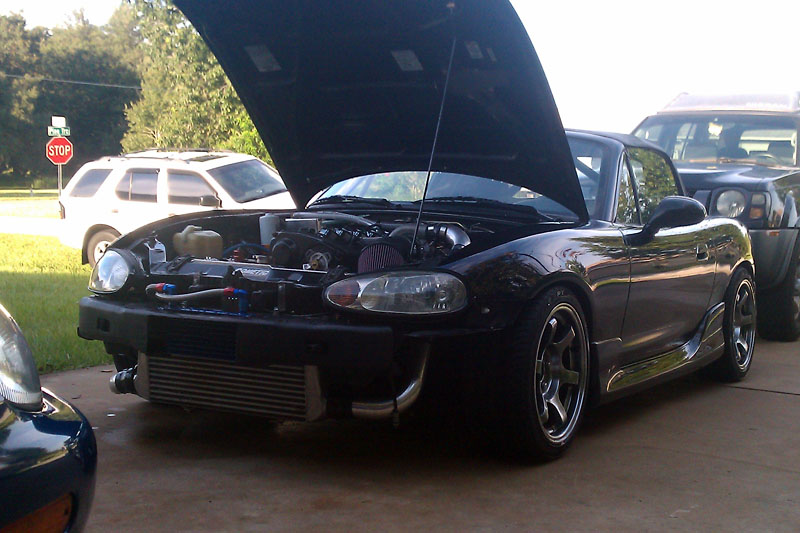 What's that peeking out from under the hood of "ca18coupe's" NB? Nothing really, just an RB25DET swap…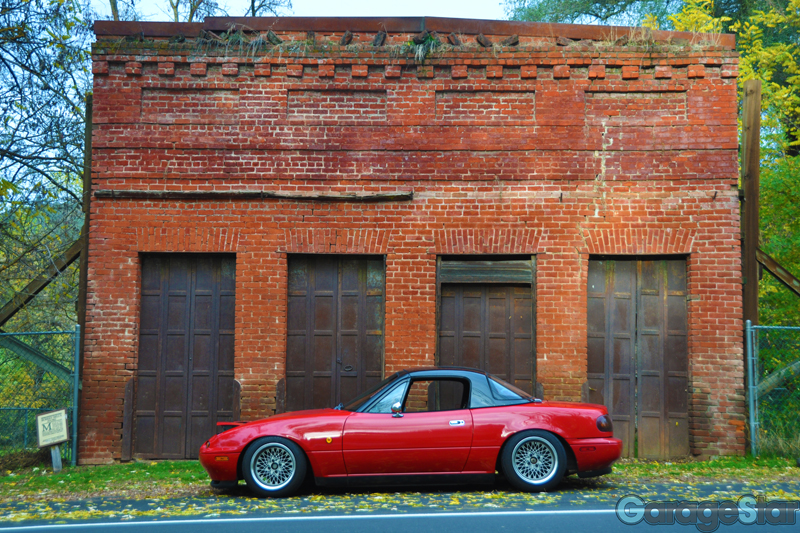 Another great take on the NA from Kenjo Raif out of Sacramento, California.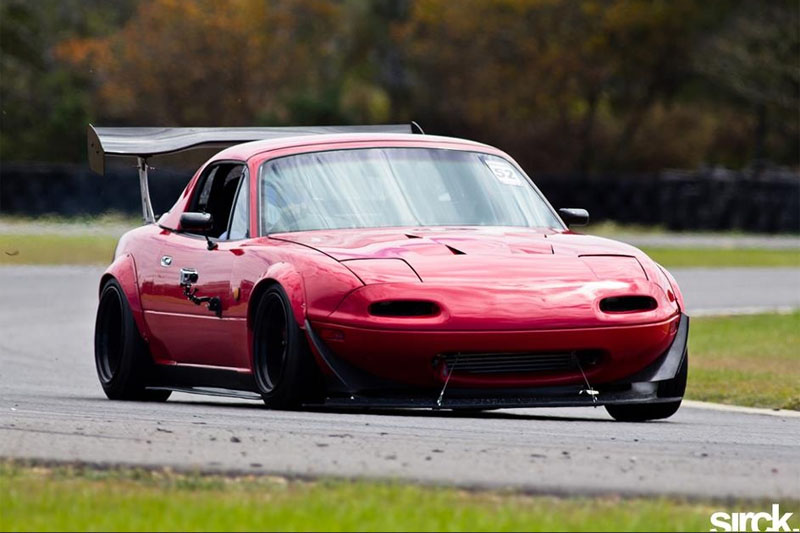 Charlie Hadfield's 330 wheel horsepower machine from Australia has appeared in #FeatureThis in the past, but there was no way we could leave it out here.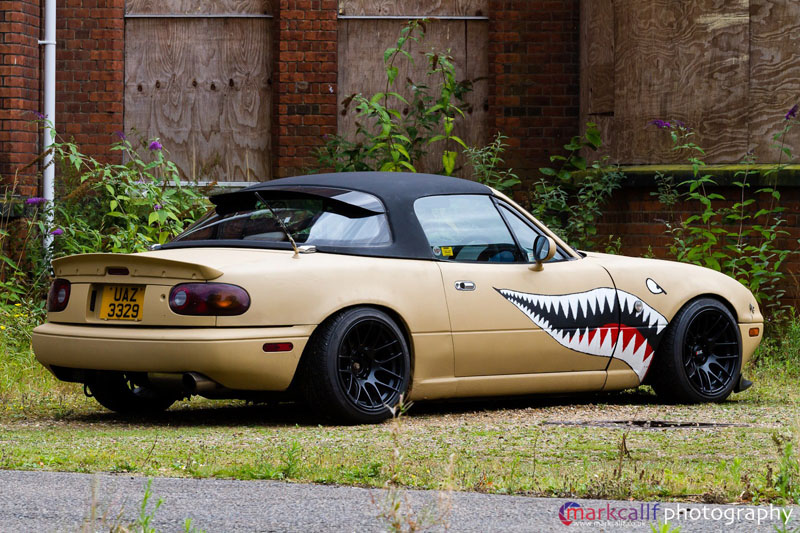 Chris Baker's turbocharged NA from England looks like it's ready for a dogfight.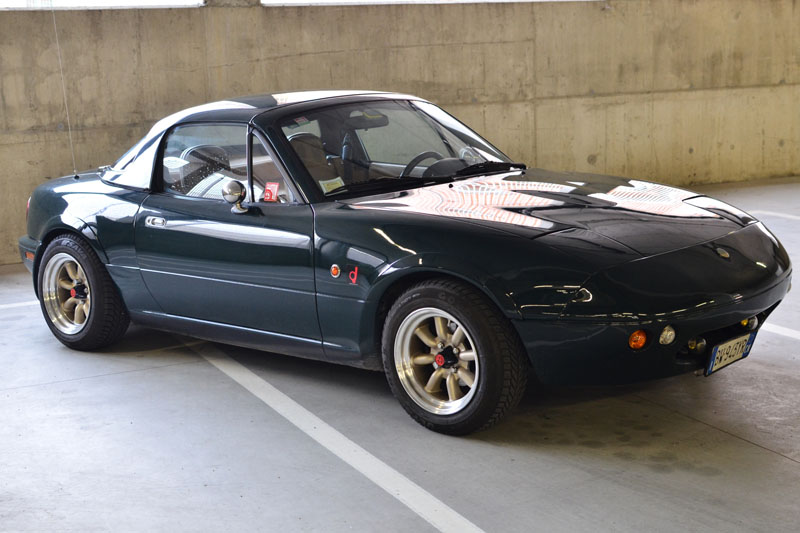 Perfectly nailing the retro-inspired Japanese Roadster look is Gianni's MX-5 from Italy.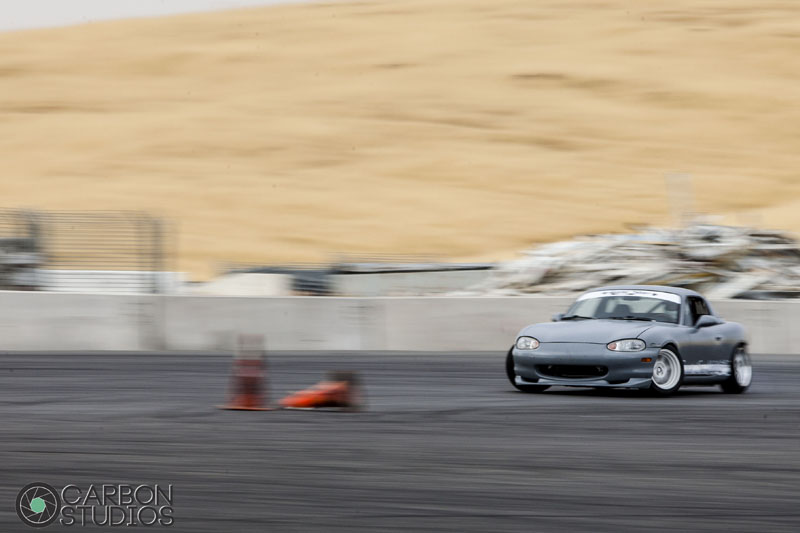 Max G from Sacramento California can be seen here drifting his NB at a local NorCal event. He actually rolled the car at an event recently, but is looking to be back and better than ever next season.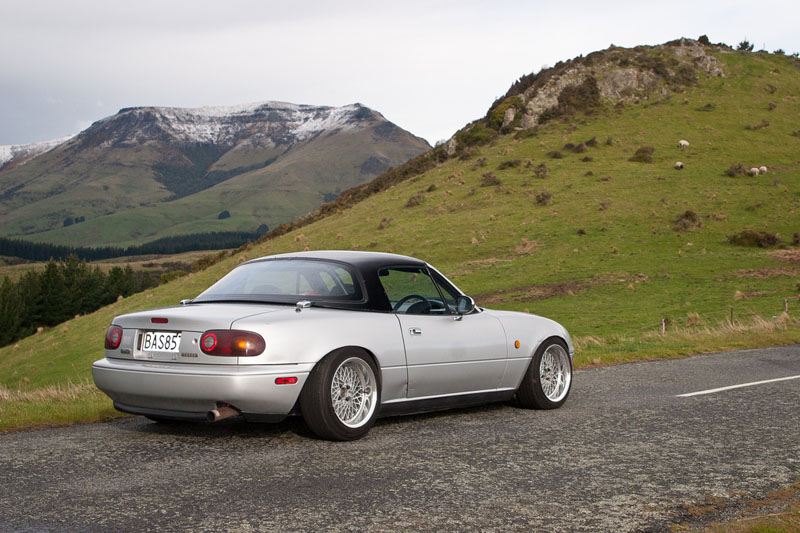 Coming from Christchurch, New Zealand is Aidan Cavanagh's 1990 Eunos Roadster. It's hard to think of a better vehicle for exploring NZ's scenic roads…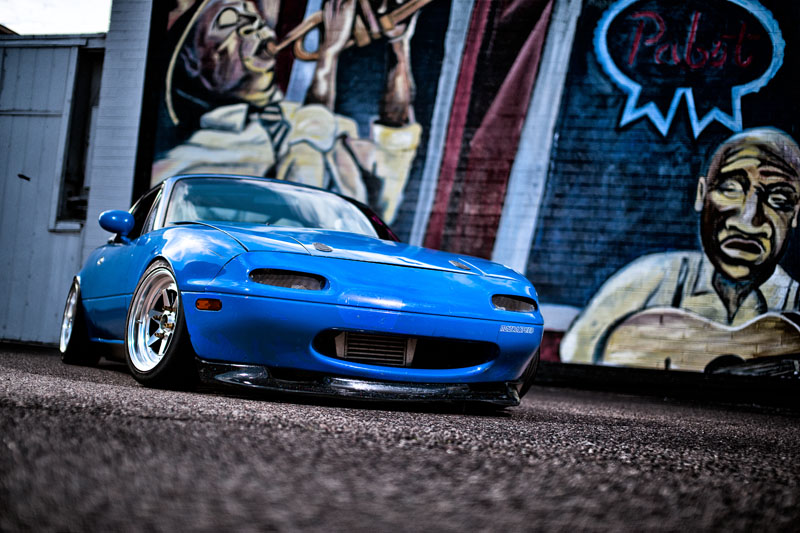 Pat Reynolds' 200 wheel horse turbo Miata from Arizona as photographed by his friend Charles Siritho.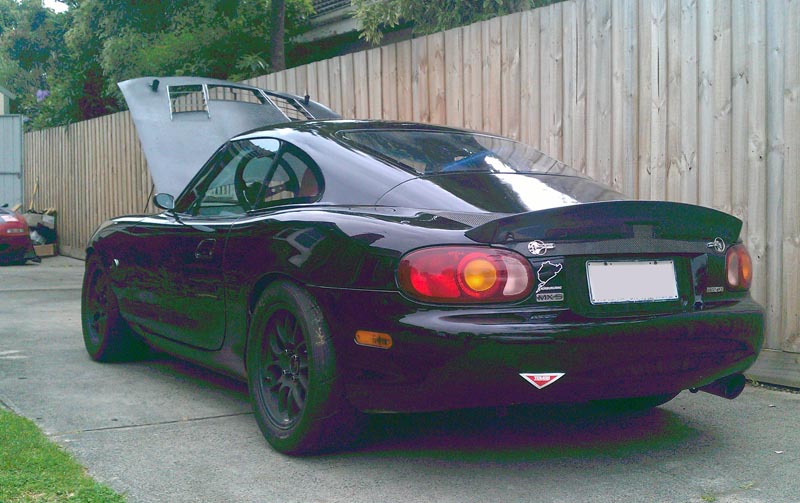 Brendan's NB from Australia features a custom-built fastback by David Wilken, the creator of the carbon-bodied MX-5 race car we featured a while back.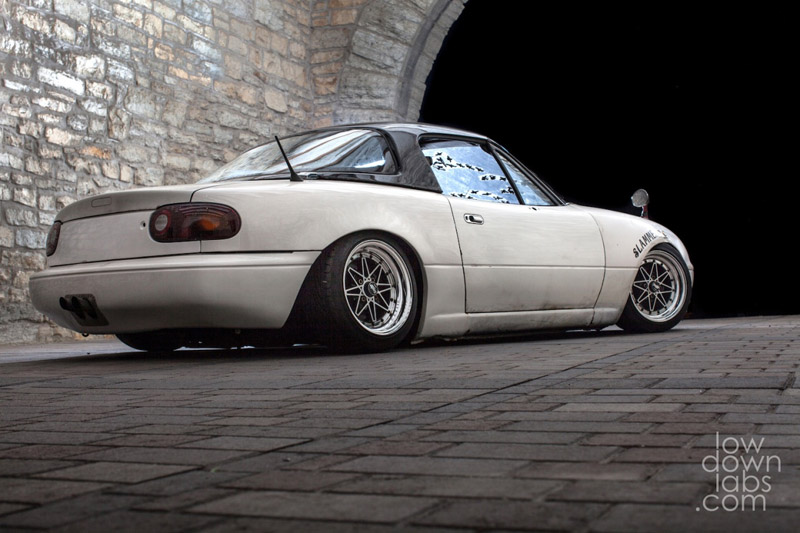 As you can see, FABEL decided to go the low route with his NA Miata.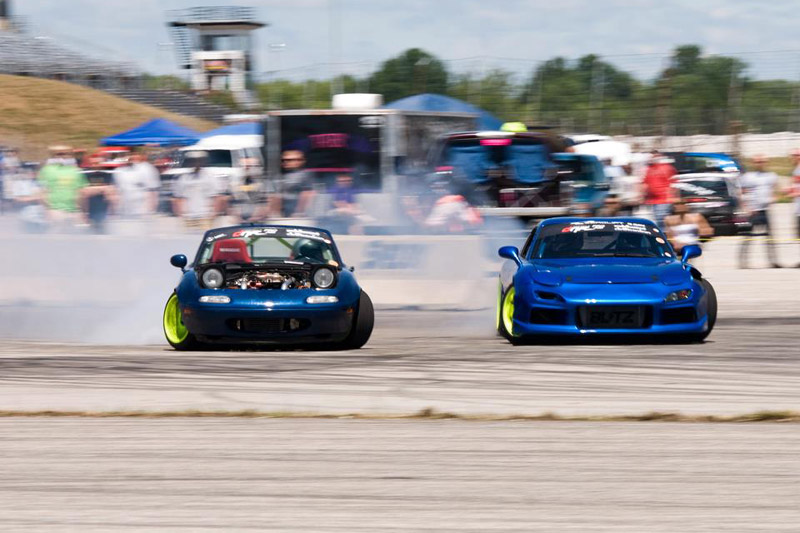 Tandem drift from Team BREAKING with Camden Fox's Miata alongside his teammate Derek's FD3S.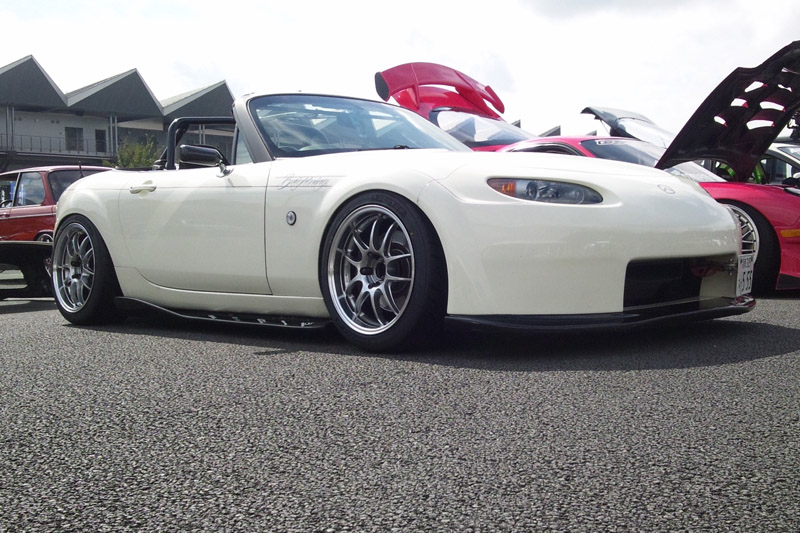 Shimazaki-san from Brightning in Japan wanted to share this image of his aggressively styled NC during the recent Slammed Society event at Fuji Speedway.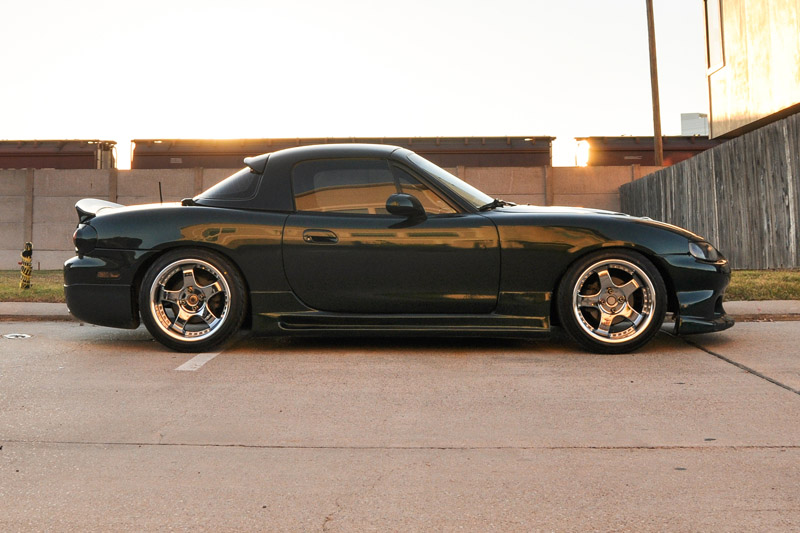 The styling similarities between the FD3S and the NB Miata become quite apparent when you see a car like Francisco Rivera's from Houston, Texas.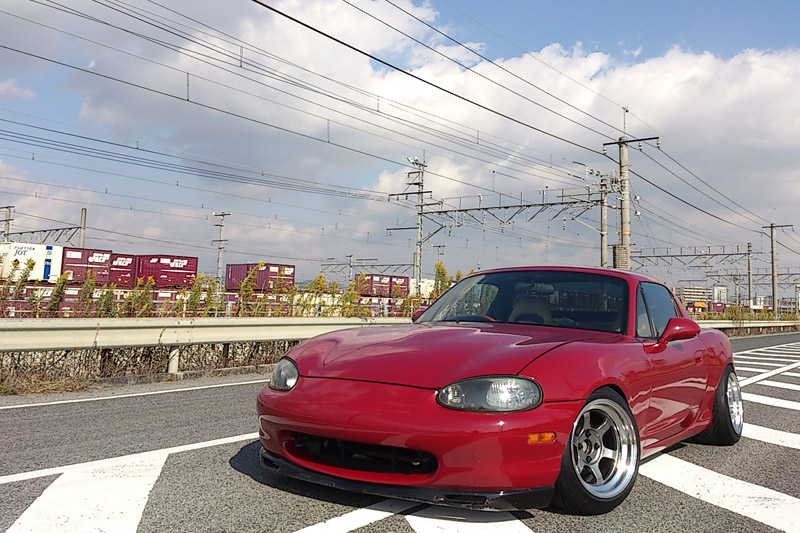 Yet another high quality NB, this one from Joe Wella-san in Okayama, Japan. The car is running 15×8.5 and 15×9 Volk TE37Vs and KTS coilovers.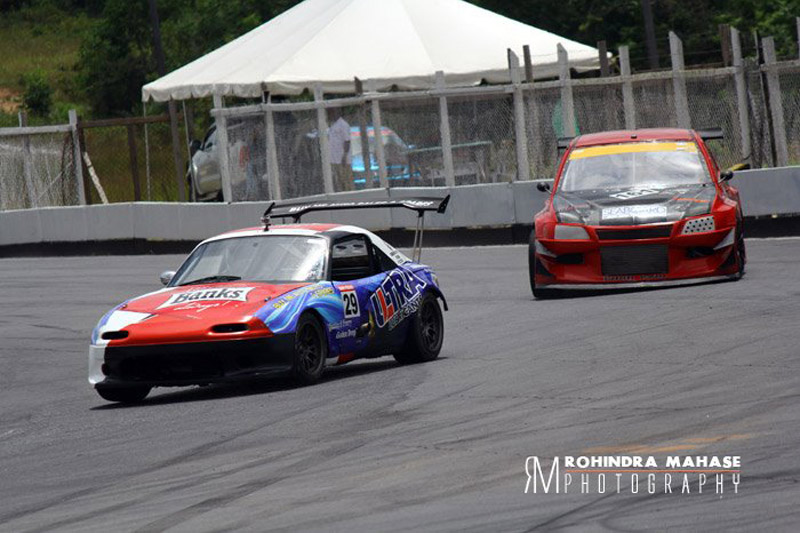 "Track Monster" is the nickname given to Danny's crazy Miata from Guyana, South America. It's powered by a 400 horsepower 4AGE turbo with a 6-speed transmission.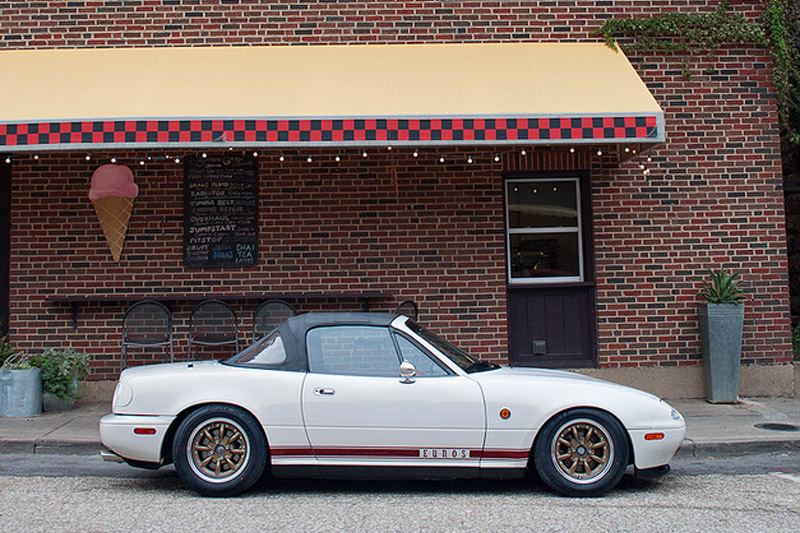 Timeless. There's no better way to describe Steve Durman's NA.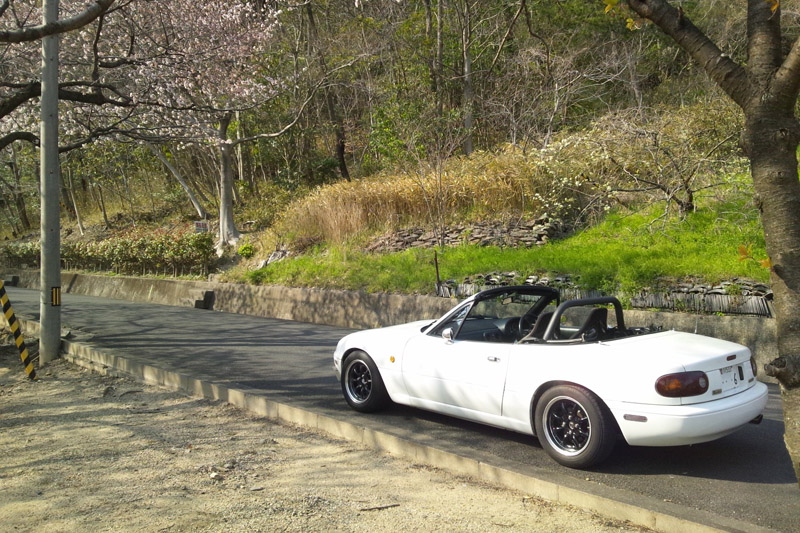 Finally, Shun's car from Japan is another one of the classic looking Roadsters that you just want to hop into.
That will do it. A huge thanks goes to everyone who participated!
-Mike