Besides the outright number of impressive cars coming into the featurethis@dev.speedhunters.com inbox , I've also been very impressed in the diversity of machines you guys have been sending in from across the world. From drift cars to restored classics to daily drivers, the spread is very much in line with the content that appears on Speedhunters daily. Representing the not so common category of homebuilt Time Attack car is this NB Mazda MX-5 build submitted by David Wilken from Melbourne, Australia.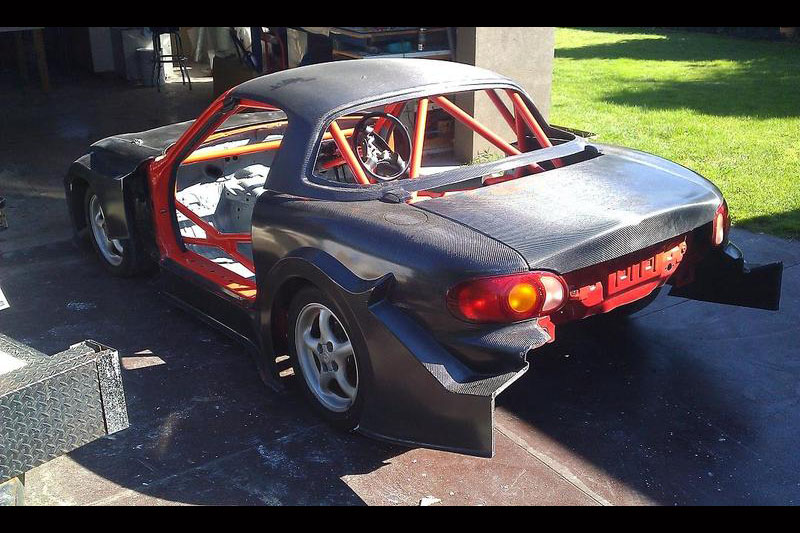 Built in his own garage, David's build goes well beyond anything I've ever seen at the grassroots level and his final goal is to take on the high budget Time Attack machines that compete at the WTAC.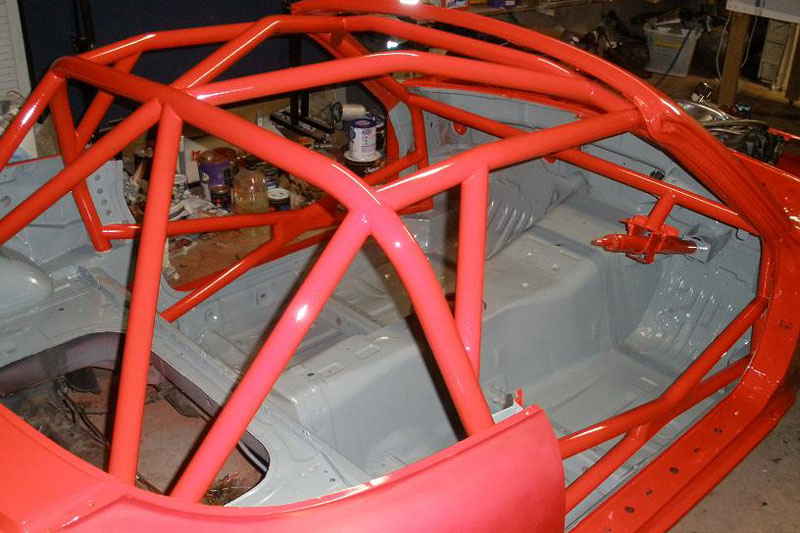 This NB is just one of a few MX-5s that David has built to various degrees, and it's by far the most extreme.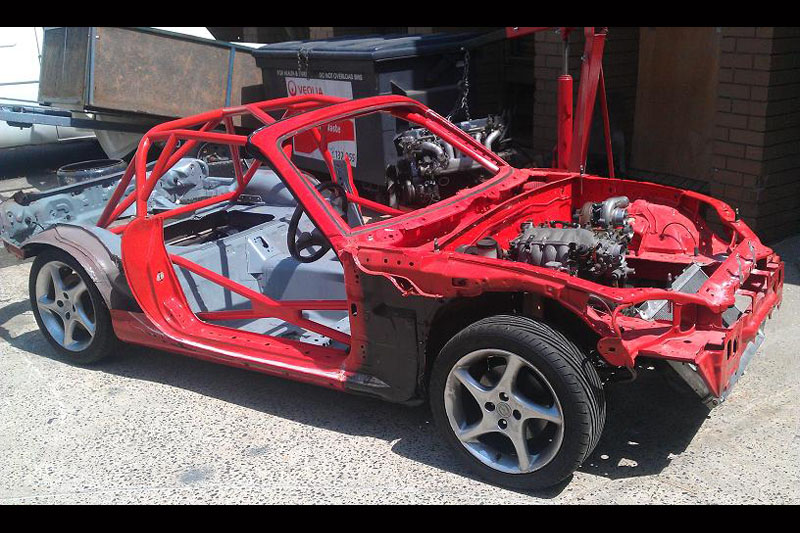 When it comes to building a competitive Time Attack car, weight and aerodynamics are two of the most crucial factors. In order to tackle these, David has completely removed the MX-5s factory body panels in favor of his own custom-fabricated setup.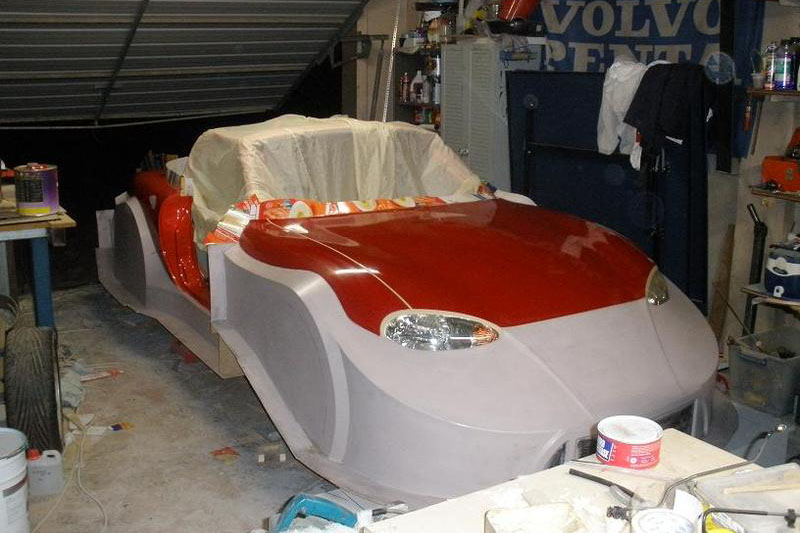 Now you may expect to see this kind of work done by a pro level team with multiple sponsors, but as you can see David's workshop is much more basic.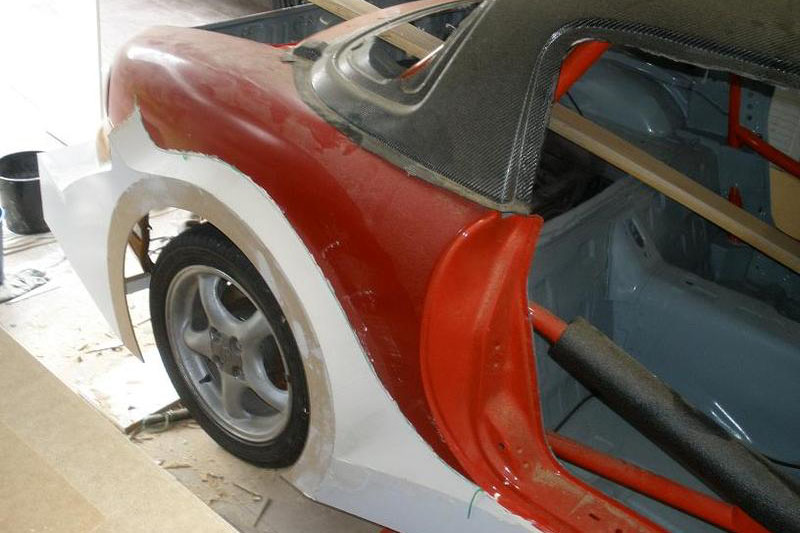 With aerodynamics in mind, he has reshaped the entire body…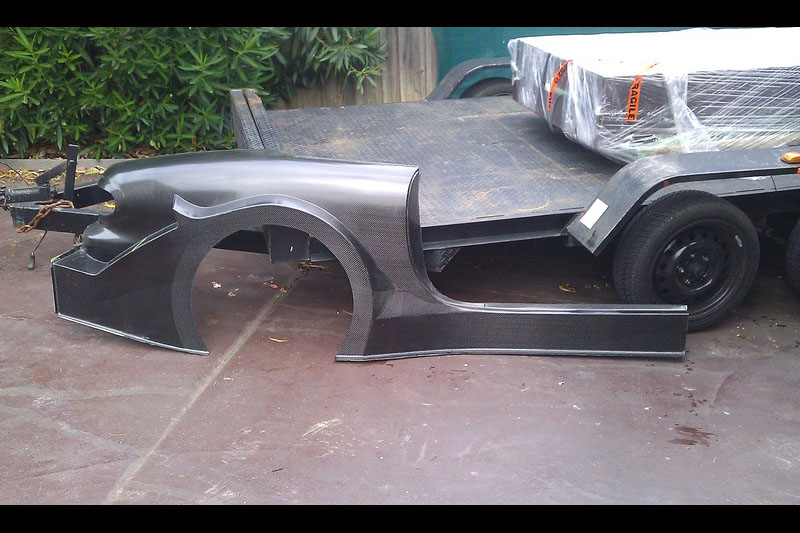 …and then vacuum infused the whole thing in carbon fiber.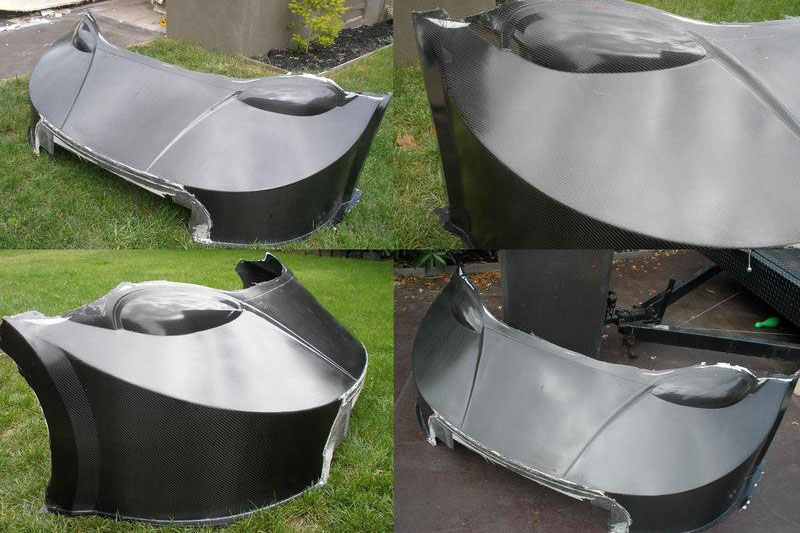 David says the entire body now weighs in at right around 20 kilograms.
The weight on just a door for example? Try 1.6 kilograms.
There are many different engines that could be used for a car of this level, but David wanted to keep the powerplant in the MX-5 family. He will be using a fully built and turbocharged version of the original 1.8 liter running on E85 fuel.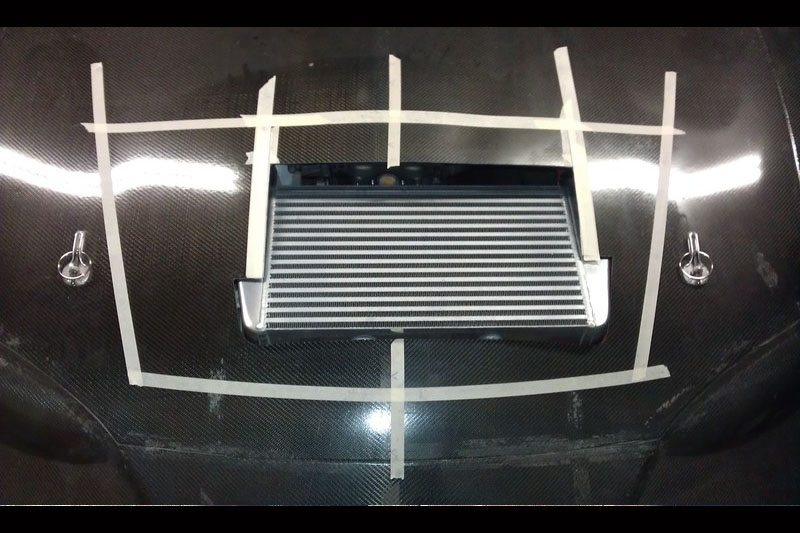 David estimates the completed engine setup should make in excess of 500 horsepower.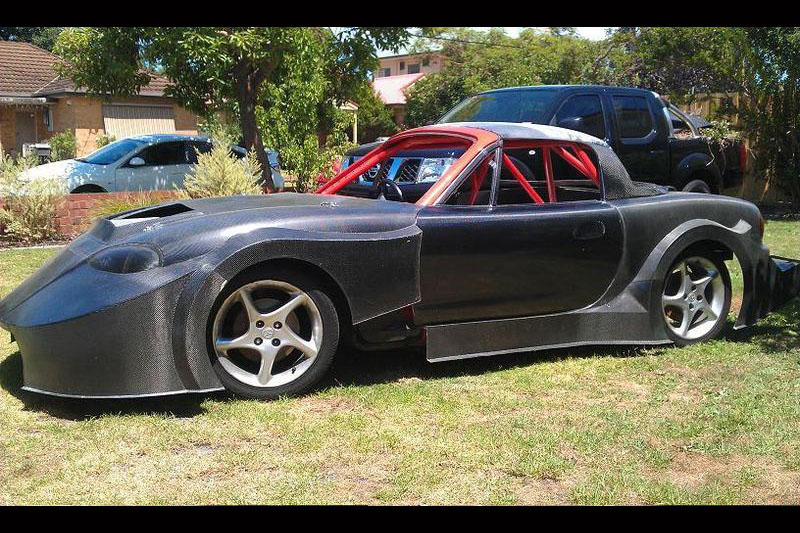 Combine that with a planned total weight below 800 kilograms and you begin to see the kind of potential this little Mazda has.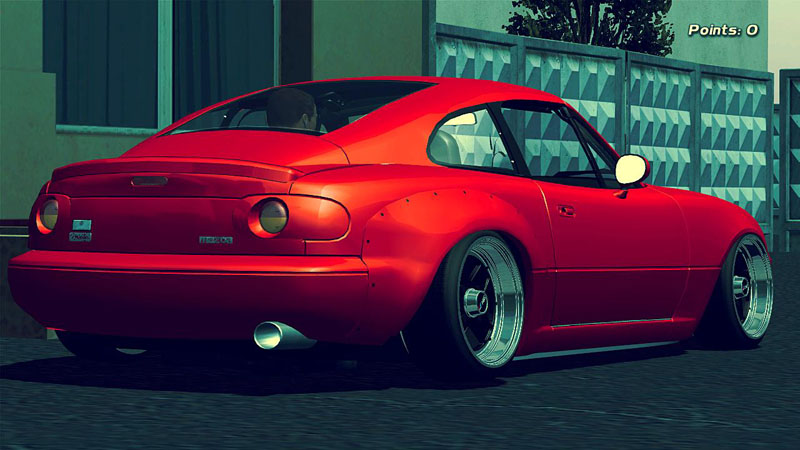 At the moment David is hard at work on a new fastback to further improve the car's aerodynamics.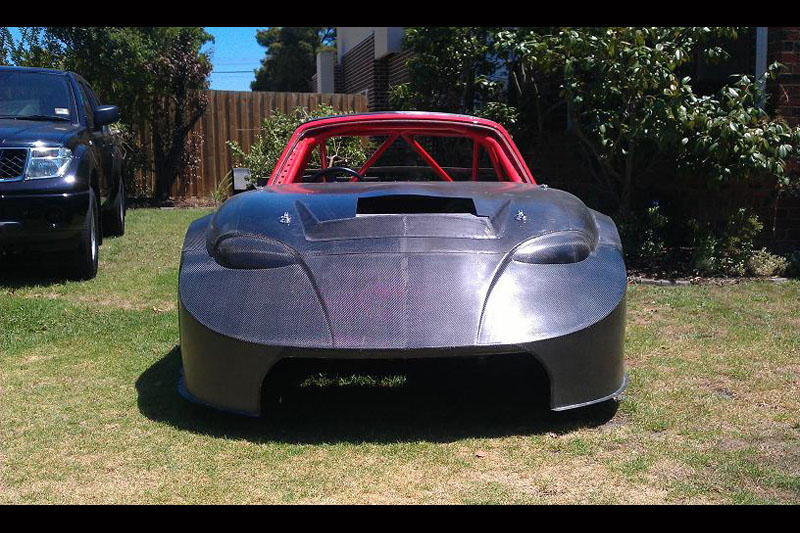 If you would like to follow along with the complete project, make sure you check out David's build thread over at MX5CarTalk.
If you have a cool car or build story that you think is worthy of being featured on Speedhunters, drop us a line at featurethis@dev.speedhunters.com . Please make sure to include your name and location, as well as some basic details and specs, along with at least 5-10 photographs. Photos should be no less than 800 pixels wide and in .JPG format.
-Mike