VIP style continues to evolve and as we have seen over the last couple of years it is spreading like wildfire, not only being applied to the vast array of new and old sedans that Japan has on offer, but even more everyday sort of cars. On my last visit at K-Break, which has to be one of the most respected trendsetters in this scene, it was this Honda Fit that grabbed my attention. With more and more requests from customers requiring bodykits for smaller cars, K-Break has put together a full aero treatment for the new-gen Fit…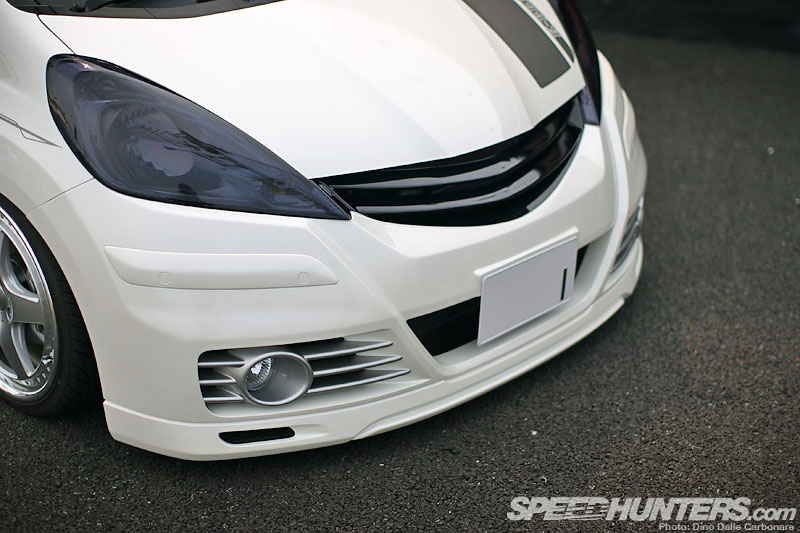 …made up of a front and rear bumper section, side skirts, blacked out grille and lots of other little touches like the tinted headlights. The car wasn't yet finished, still waiting to receive the full quad-exit K-Break exhaust system that would give the…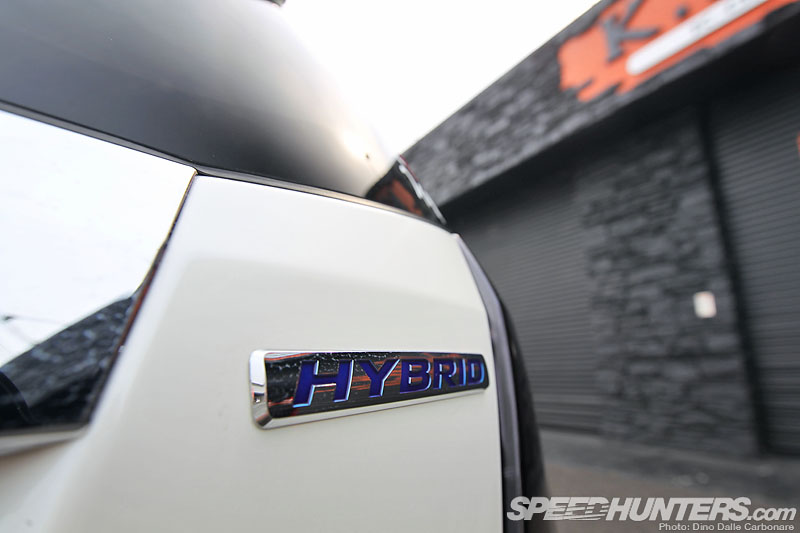 …this little hybrid, a very distinctive, un-hybrid-like sound!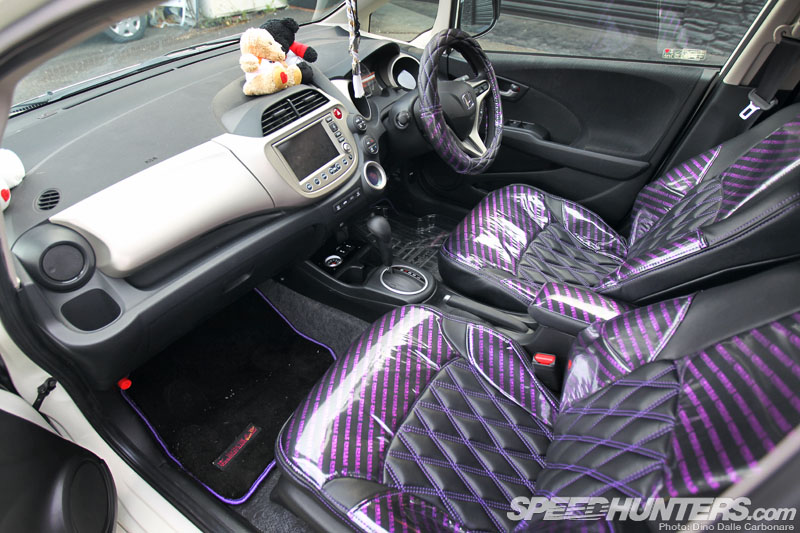 A typical VIP-like treatment has been given to the interior with K-Break vinyl seat covers, steering wheel cover and carpets. The teddy bears on the dash are optional!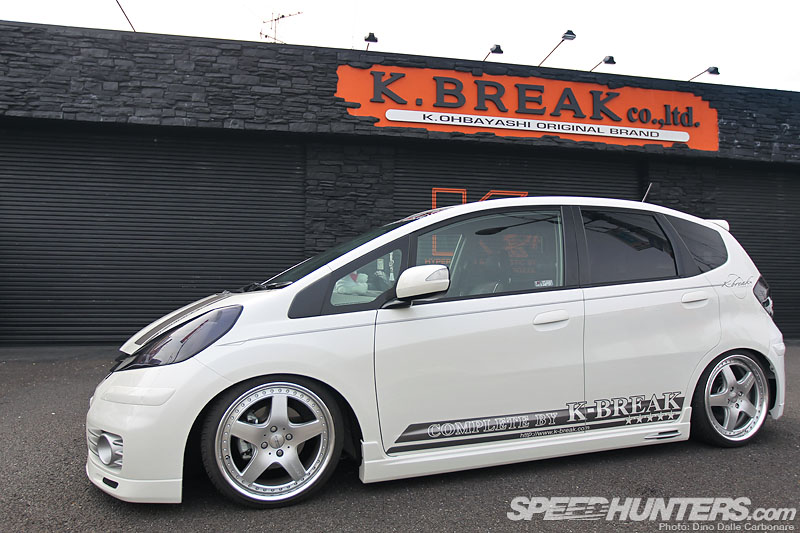 K-Break's Fit demo car rides on air suspension so when parked up can really be slammed on those 17-inch K-Break Hybrid Fivesta wheels. Raise the suspension and the Fit becomes a comfortable everyday car, which around the streets of Osaka definitely will get you noticed. After all that is what VIP is all about, standing out!
-Dino Dalle Carbonare