The return of the World Endurance Championship (WEC) to Fuji Speedway couldn't have a been a better success. After a twenty plus years absence from the land of the rising sun, Japanese motorsport enthusiasts were ecstatic at seeing Toyota grab a well deserved victory on their very own turf.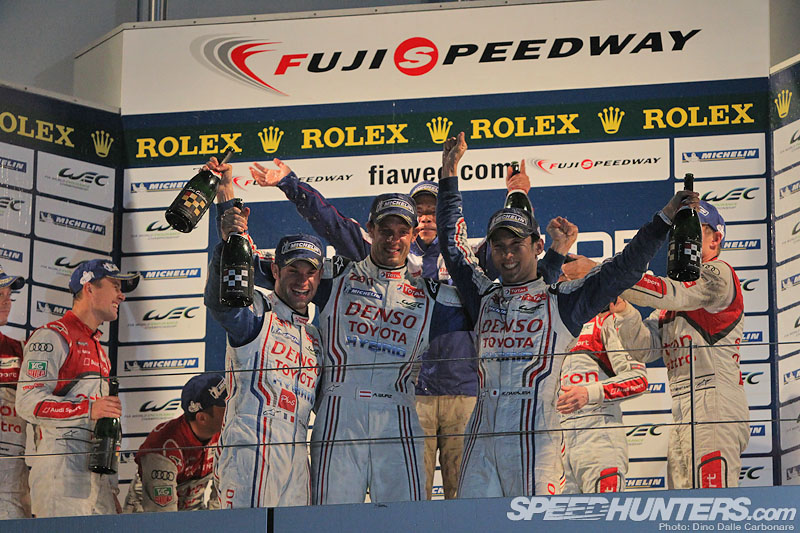 The winning LMP1 Toyota TS030 is piloted by the above trio, Nicolas Lapierre, Alexander Wurz and Kazuki Nakajima who were extremely pleased with their result, despite this year's championship having already been snapped up by the unstoppable number-1 Audi R18 e-tron of André Lotterer, Marcel Fässler and Benoît Tréluyer.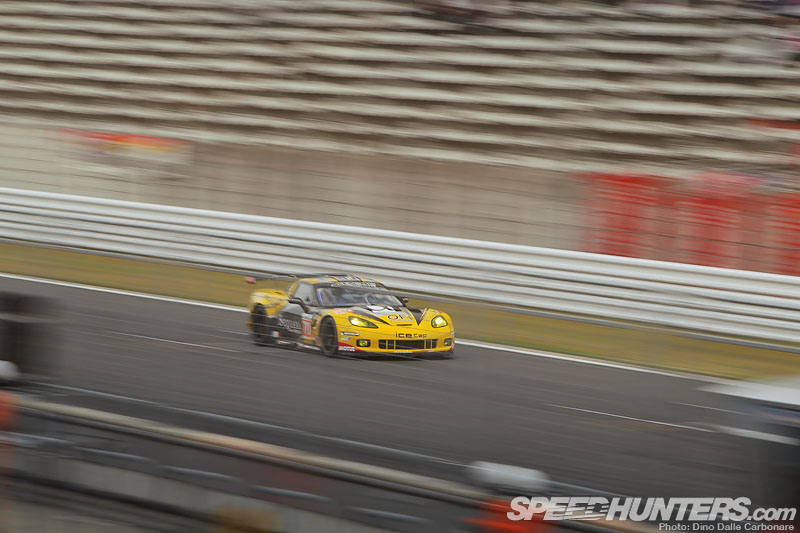 It's absolutely great having high-profiled international series like WEC come to Japan, further adding to the already impressive selection of home series like Super GT, Formula Nippon and Super Taikyu – to name a few.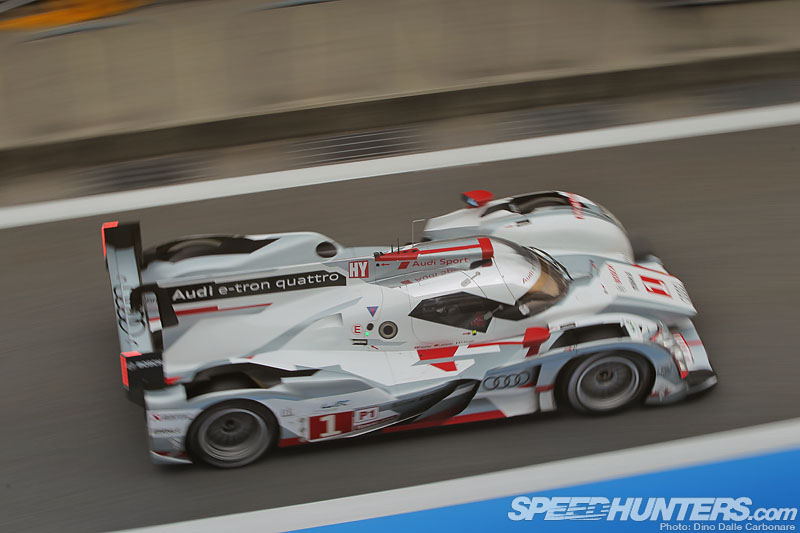 And for me personally, after having spent so much time covering events at Fuji over the last decade, it certainly makes things more interesting. I haven't enjoyed covering an event like today's in a very long time.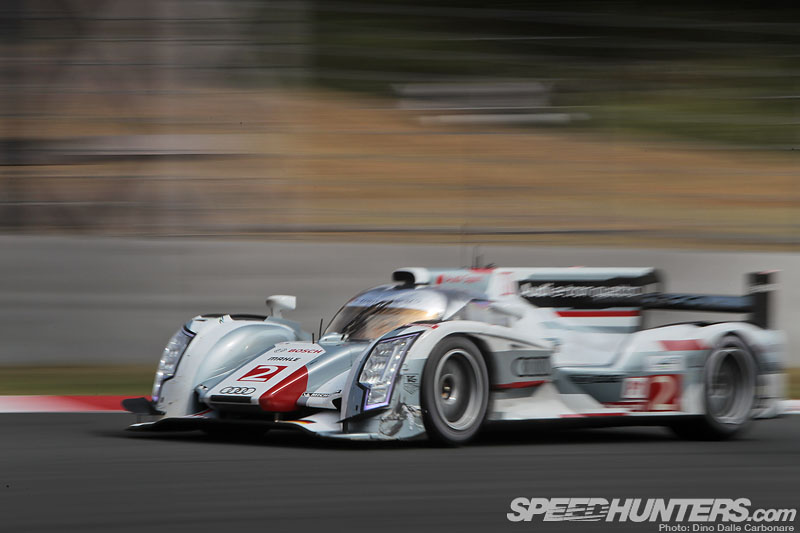 I was really looking forward to seeing the mighty R18 e-tron diesel up close and of course see it and hear it run. It is an incredible machine, blisteringly quick, eerily quiet and representing a true step forward in the use of hybrid technology in racing.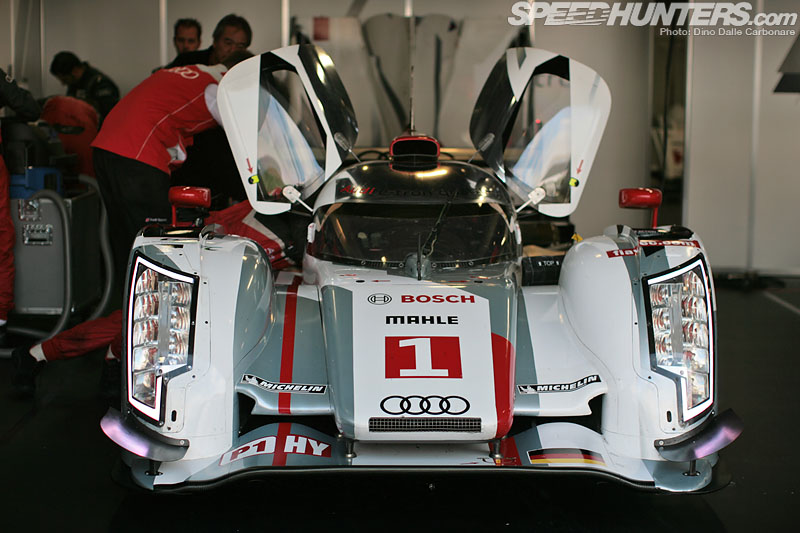 I couldn't stop looking at it in the pits!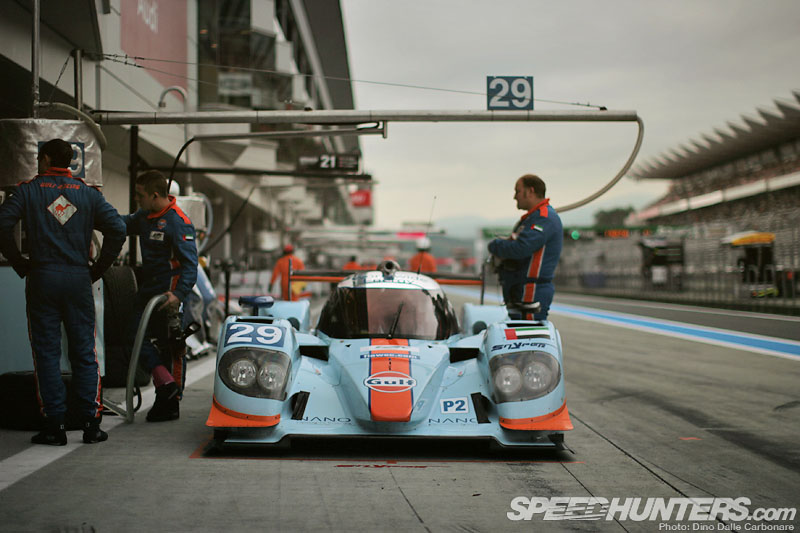 I spent most of the morning walking in the pits, checking out the various cars that make up the three classes, from the Toyota TS030 and Audi R18 e-tron of the LMP1 class, to the Gulf Racing Middle East Lola B12/Nissan which participates in the LMP2 class…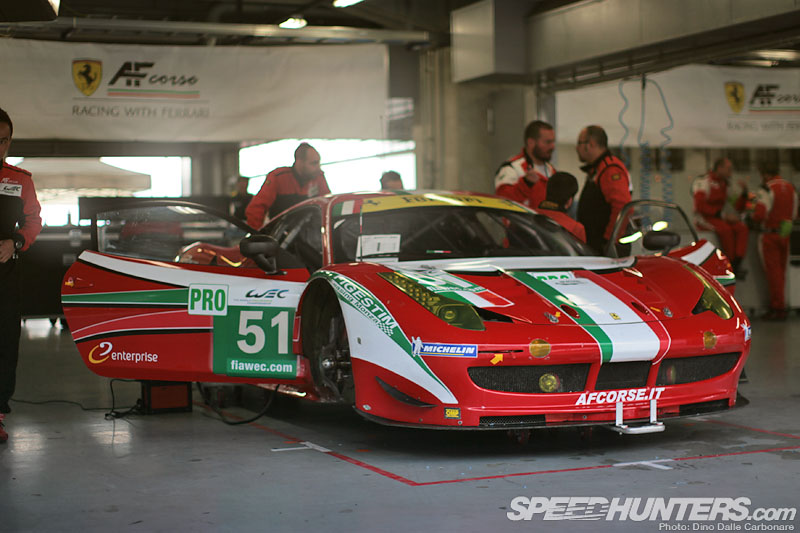 …and ending up with the LMGTE Pro & AM classes where cars like…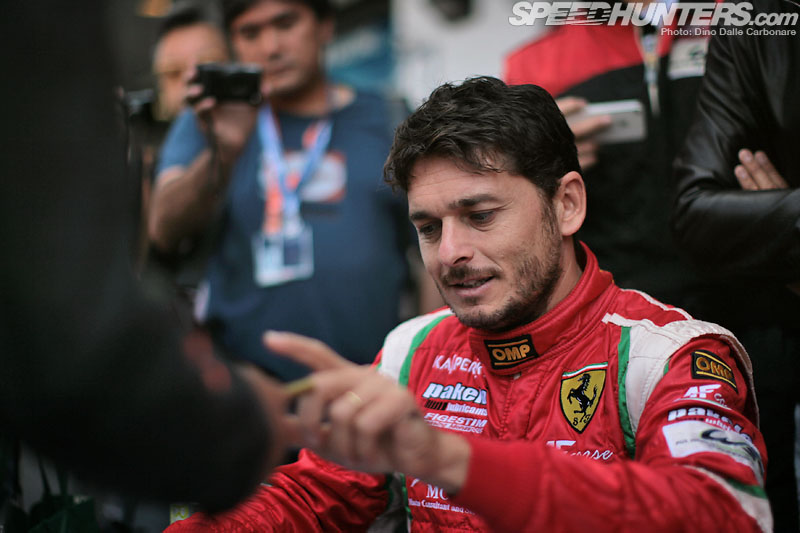 …Giancarlo Finischella's AF Corse Ferrari 458 Italia are entered.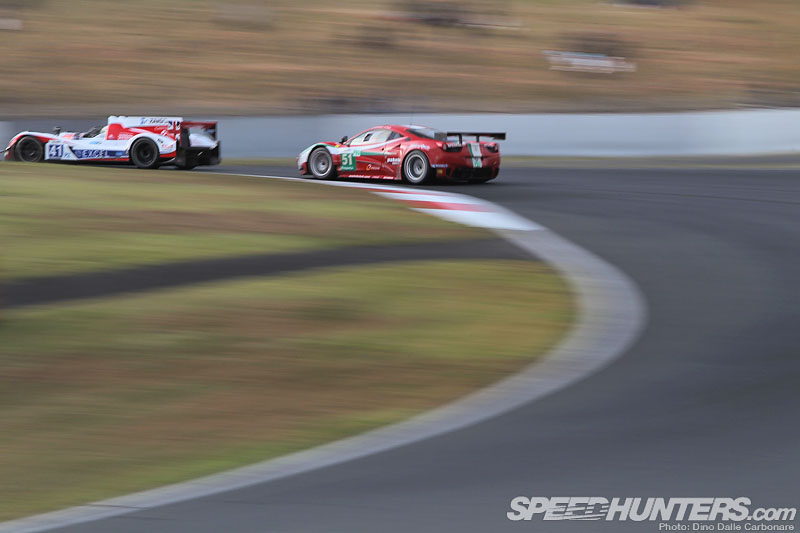 While the prototypes are on another level in performance, aerodynamics, braking and pretty much everything else, the "regular" cars like the 458, C6 ZR1, Aston Martin Vantage and the 911 RSR aren't too far behind and are an equal pleasure to watch.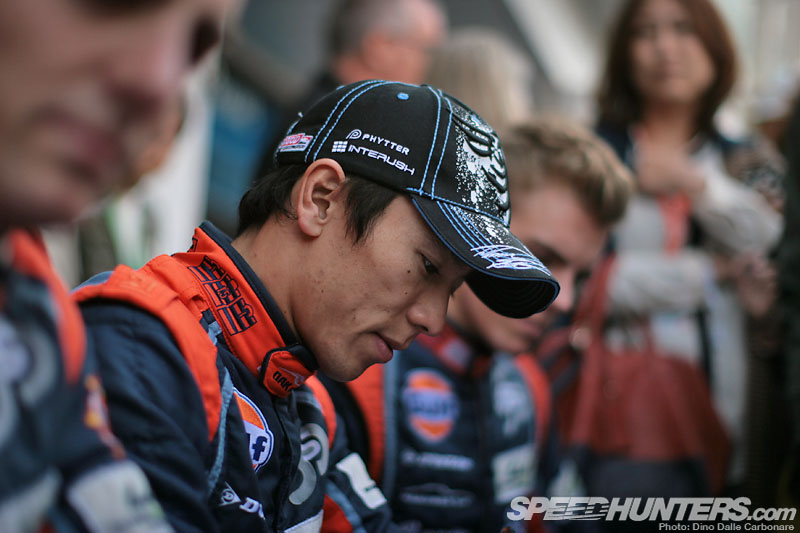 You can expect to see plenty of action from the event, as well as some general pit coverage…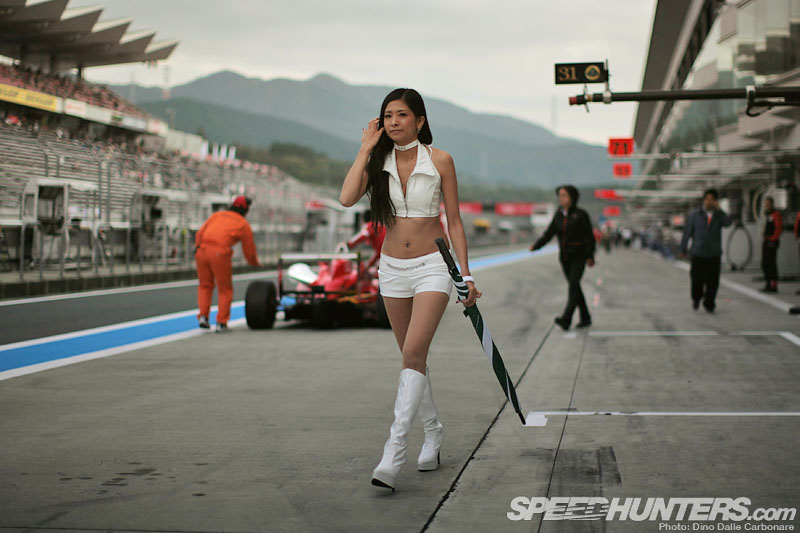 …and the odd race queen to spice things up.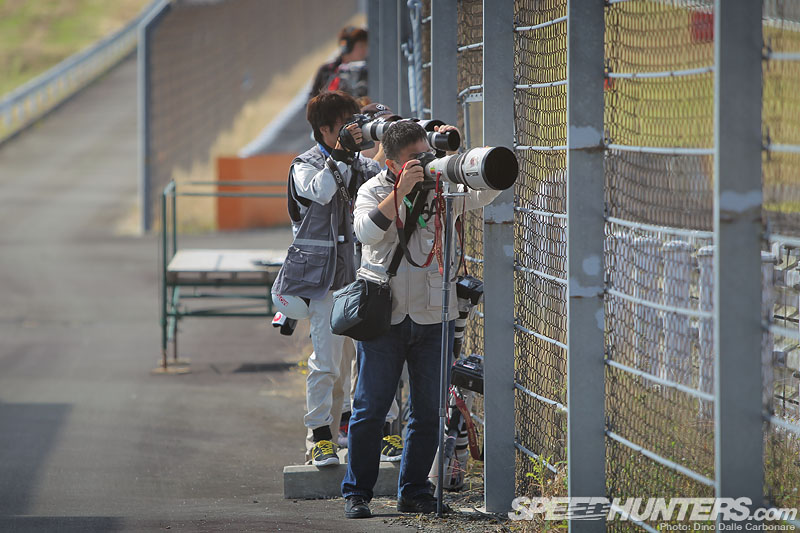 The FIA has some pretty rigid regulations when it comes to where you can shoot from at Fuji. Seeing the high speed of the cars, and the potential danger for bystanders in the case of an accident, safety is extremely important so we could only shoot from the very few openings behind the fences.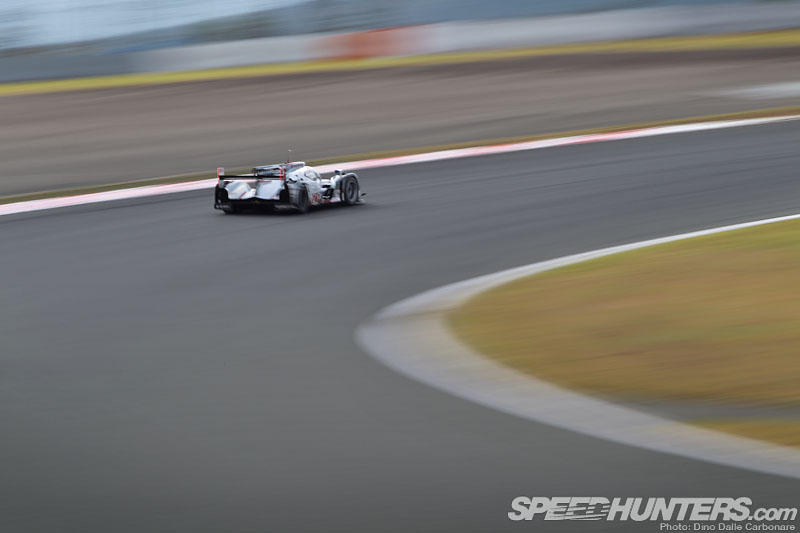 With tons of photographers from around the world present at the event it did make things pretty crowded but it pushed me to explore areas and angles I had never event thought about before.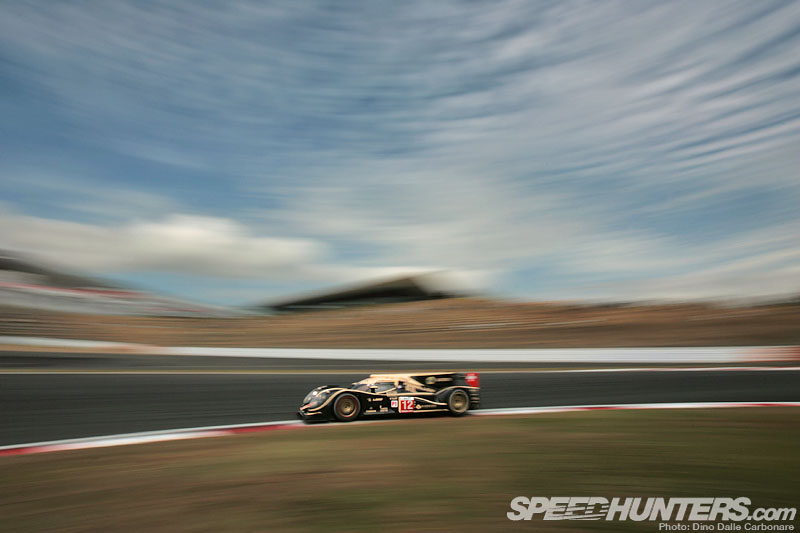 This is the Rebellion Racing LolaB12/60-Toyota, yet another awesome LMP1 car that I couldn't stop snapping away at. Aside from the two Audis which run a 3.7L V6 mono-turbo engine (you may remember my post on this in August) the rest of the LMP1 field runs a 3.4L naturally aspirated V8. Only Toyota and Audi run hybrid systems.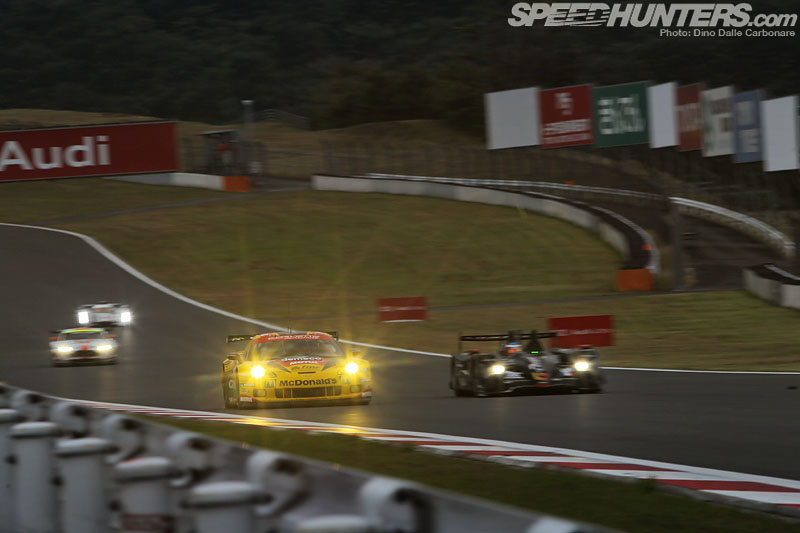 Along with the F1-like shriek of the 458s it was the ZR1 that stood out the most, with that typical American V8-burble making itself heard through a pair of side exit exhausts.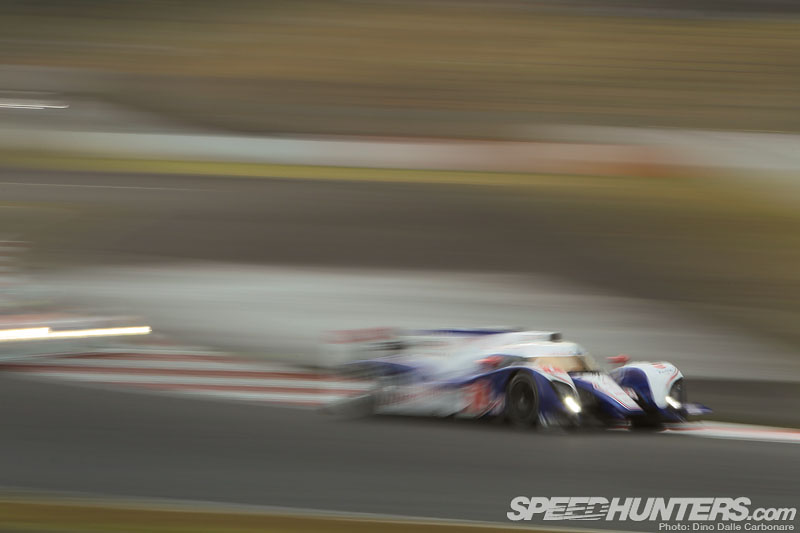 The Toyota TS0303 in hyperspeed mode as it uses its V8 and hybrid system to power out of corners with incredible speed and lack of drama.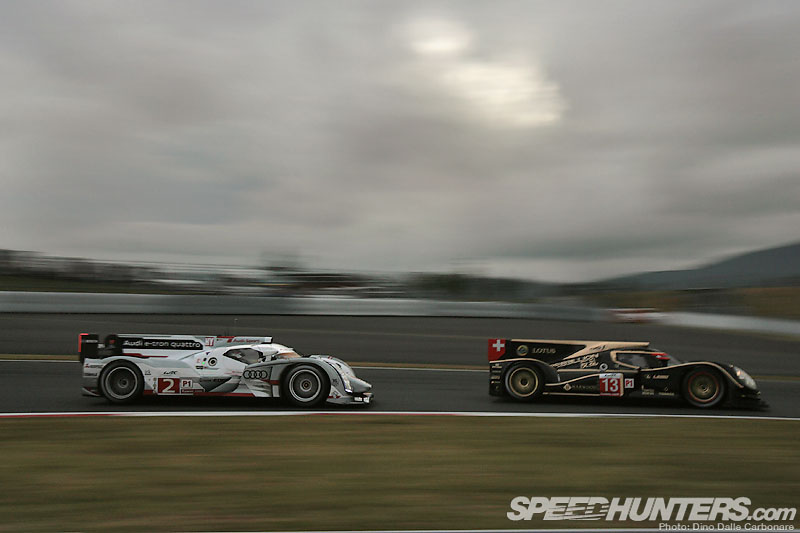 Seeing the effects of extreme aerodynamics up close, as cars seemingly plough into corners with only a brush of the brakes has to be seen to be believed. It almost looks unnatural!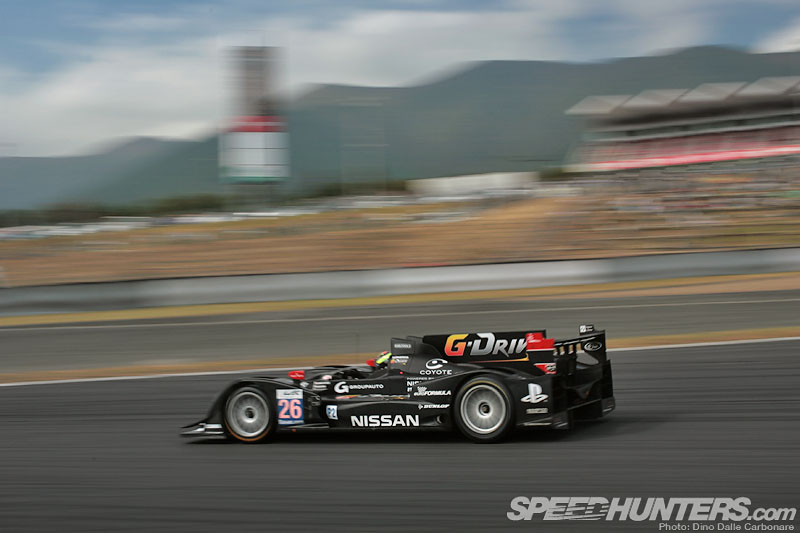 LMP2 cars like this Oreca 03-Nissan also run V8s, yet slightly bigger capacity at 4.5L, but not as highly modified as those found on the lighter LMP1 cars.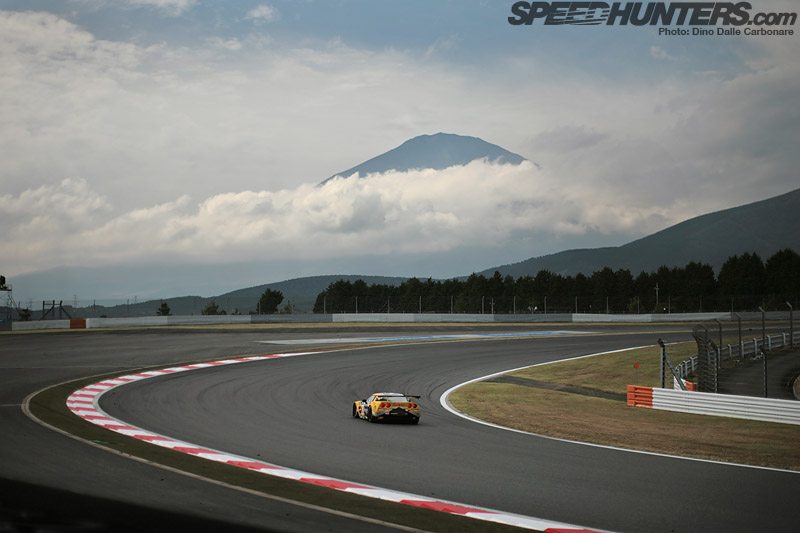 Fuji-san was being shy as usual today, but I did manage to at least capture one shot of its snow-less cone.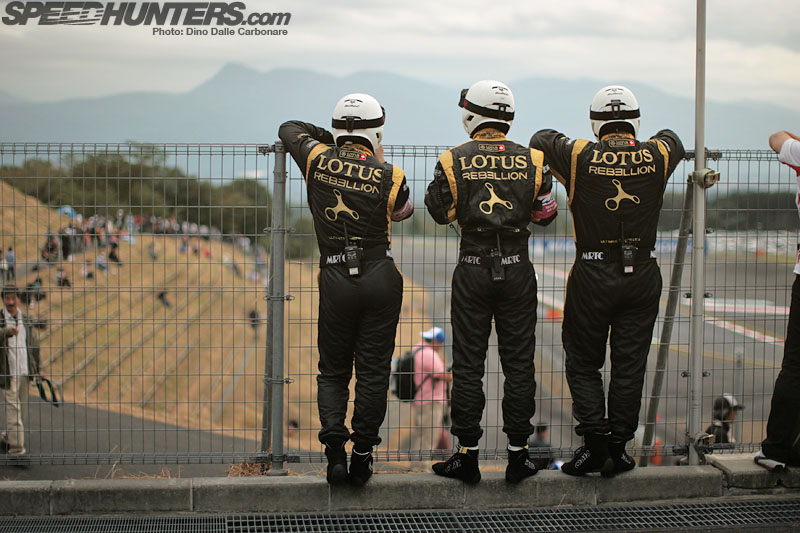 That's about it from the Fuji Speedway press room. I hope this short preview has given you a good idea of the sort of coverage I've got coming in the next few days. I'm off to my usual Sunday procession back to Tokyo on the Tomei Expressway. Over and out.
FIA World Endurance Championship 
-Dino Dalle Carbonare