Now here's our friend Mark Riccioni to continue the story of his road trip through some Europe's best driving spots in a specially prepared Subaru WRX. In case you missed part one of his tale, you can catch up right here.
Take it away, Mark!
-Mike
Part of what I love about driving in Europe is just how connected you are. With a few hours of driving you can visit multiple countries with relative ease – Germany, Switzerland, Austria and of course Italy.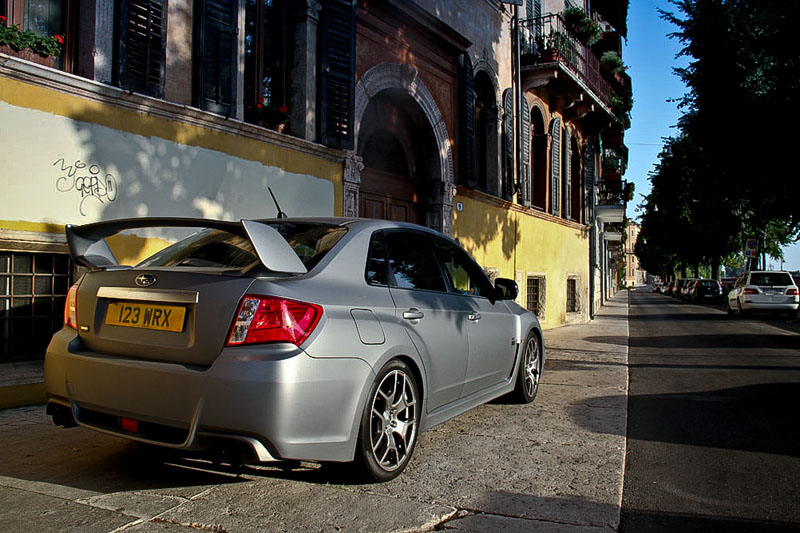 This was my plan after Switzerland, head south into Italy before finishing off with a visit to the principality that is Monaco. From Lausanne it's less than four hours to the centre of Milan, Italy. From there it's just three hours along the coast to Monte Carlo, Monaco – three countries in less than eight hours, and not an airport or ferry in sight.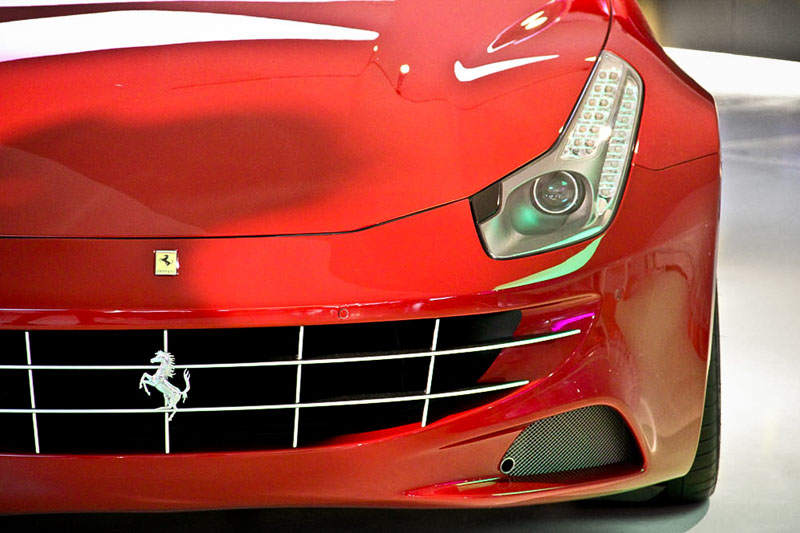 Milan isn't exactly petrolhead nirvana. It's a beautiful city don't get me wrong, but for us Speedhunters it's the surrounding areas which are much more relevant than the fashion capital of the world. Monza is just 10 miles away, San Marino a further two hours. But if you're visiting Italy, there's only one place you've got to visit one way or another – Maranello AKA the home of Ferrari.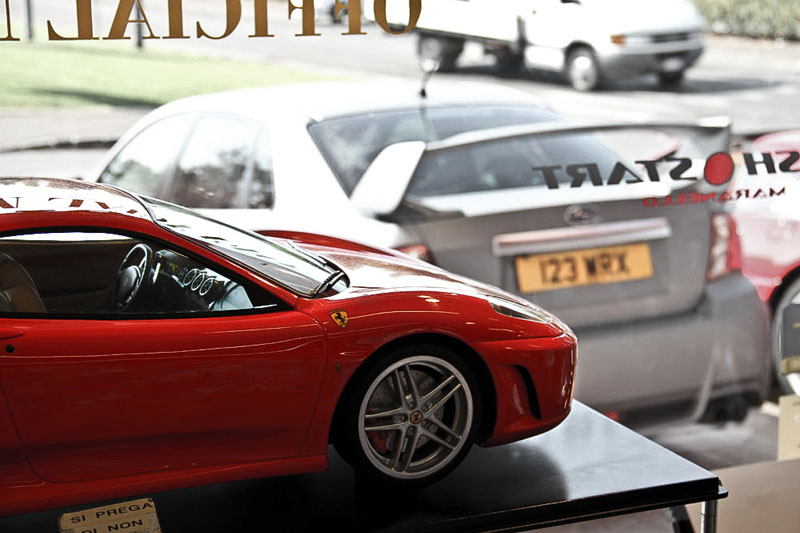 It's a strange place Maranello. When you imagine the home of Ferrari, you assume it's going to look like Ferrari World in Abu Dhabi – a high-tech, Rosso red super construction filled with wealth and technology. In reality Maranello is just another Italian town, blessed with the presence of Enzo Ferrari's legacy. The high street is filled with local shops and 'normal' cars line the streets. Even the sign posts make no mention of it – if you didn't know Maranello was Ferrari's home, you could easily miss it.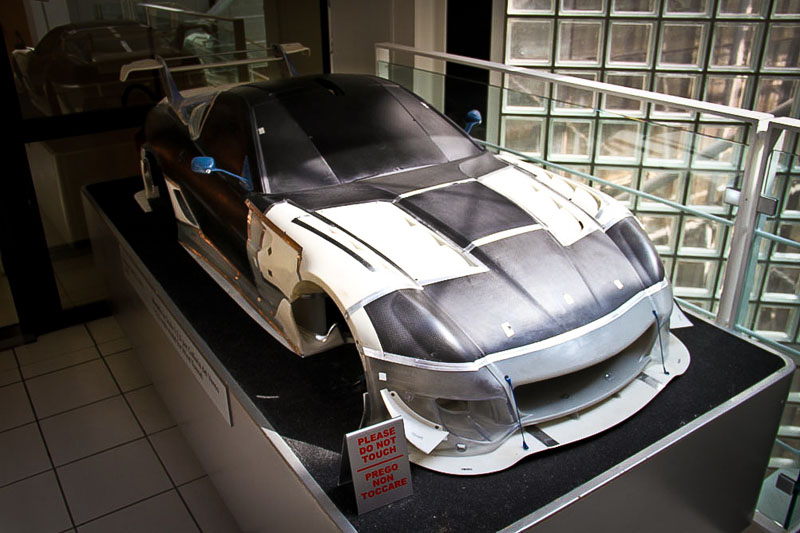 That said, there are a few little quirks which give it away. For a start there's a giant prancing horse statue as you first enter the town. Then there's the Fiorano test track which sits bang in the middle of the town. This is the track all production Ferraris are driven round prior to being sold or collected, and just a single chain-link fence separates it from the public.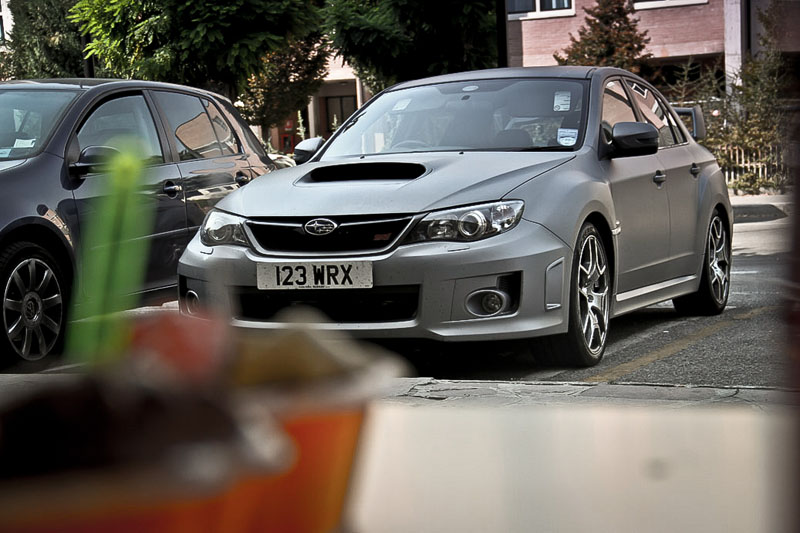 It's also the track used by Scuderia Ferrari for all their F1 testing, and as I drive down the street aptly named 'Viale Ferrari' the unmistakable howl of a V10 engine fills the air as locals and tourists rush down towards Fiorano to see what's going on.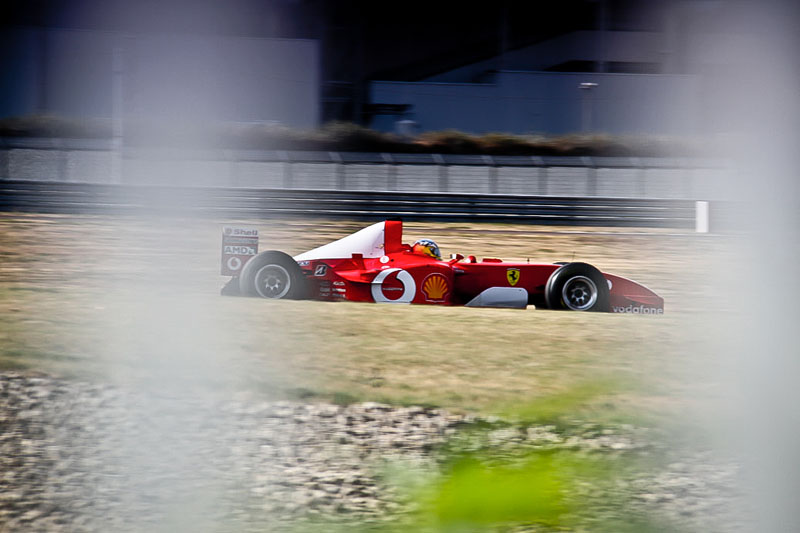 I say V10 as F1 teams aren't allowed to test their current cars whenever they like anymore, but that's not to stop 'em using those slightly older models. Peeking through the fence a certain Fernando Alonso is out testing an older F2004 model ahead of the Monza GP which would take place a week later.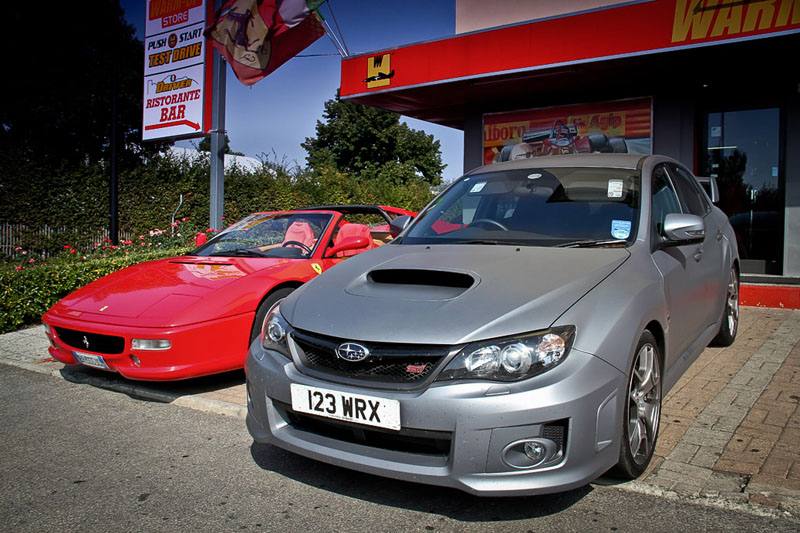 The most surreal part of this is the fact it's overlooked by apartment blocks just a few feet away. There's an F1 superstar hammering around Fiorano, and locals are casually hanging their washing out to the sound of an angry V10 screaming at 18,000rpm. That's something I could get used to…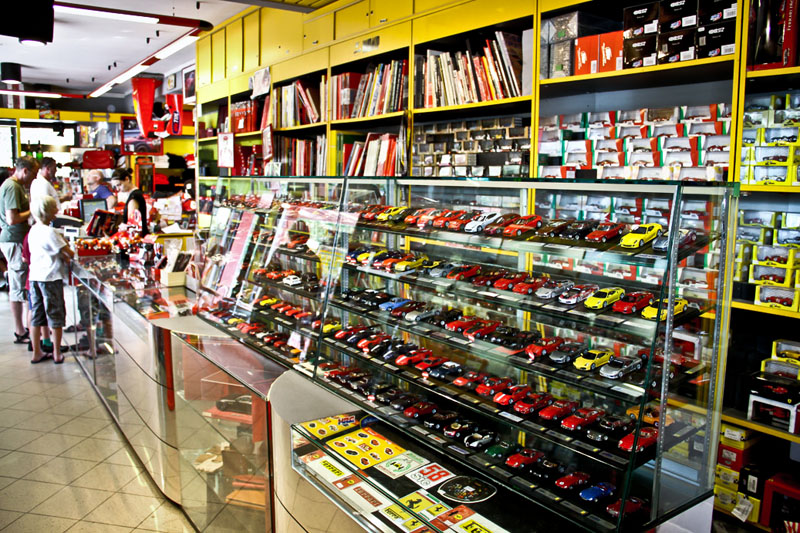 You can't visit Maranello without visiting the Museo Ferrari and the Warm Up model shop – just a few yards from the Fiorano test track. Whether you collect models or not, Warm Up is lethal! Back in 2009 Rod and the team covered both the museum and Maranello in fantastic detail, so rather than repeat their hard work you can check it out here.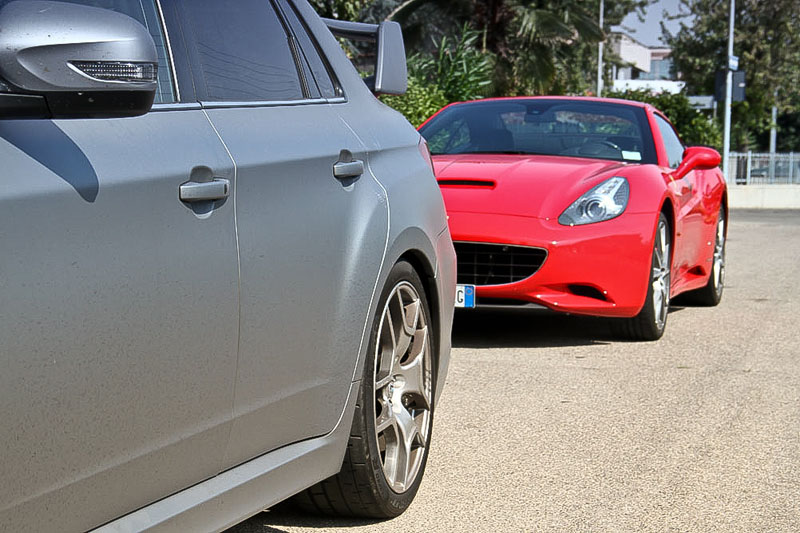 What I love about Italians is their passion towards ALL performance cars. You'd expect a bit of hostility pulling up in a WRX at Ferrari's HQ, but in reality it's the complete opposite. 'I like driving
Ferraris, but these are my kind of cars… rallying!' a Ferrari test driver explains, pulling up behind me in a brand-new California. I'm fairly sure we could've traded cars, but I don't think Ferrari would've been too impressed… although I could've talked Crossroads round to it.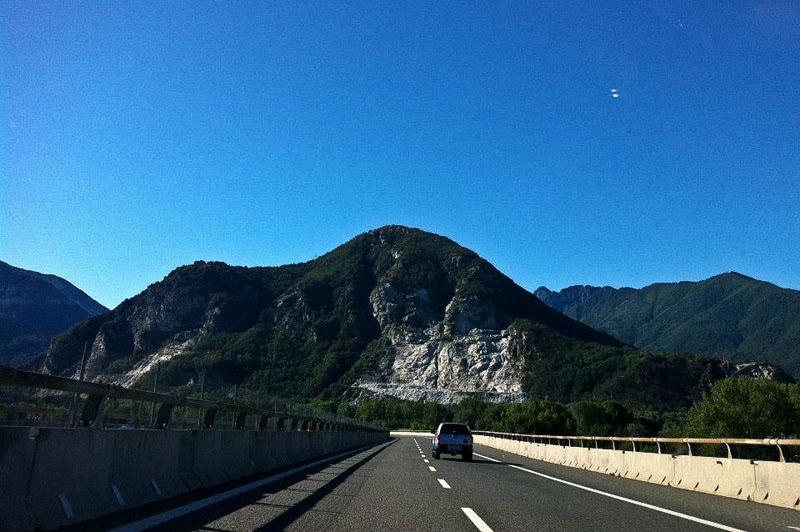 After Maranello the final leg of the journey begins – 120 miles down and round the coast through to Monaco. From a driving perspective once you're down to Genoa it's a stunning stretch of motorway, twisting through the Liguria Mountains and overlooking the sea the entire way.
Before you leave Italy you absolute have to visit one of the 'generic' service stations. You won't find dried-out sandwiches costing £4.99 a pack here – in Italy you can get two gigantic slices of Pizza for just 5 Euros, freshly made and absolutely rammed with taste. Not a pizza fan? Grab a cheese-filled Panini instead, and don't forget to pick up some authentic pasta too.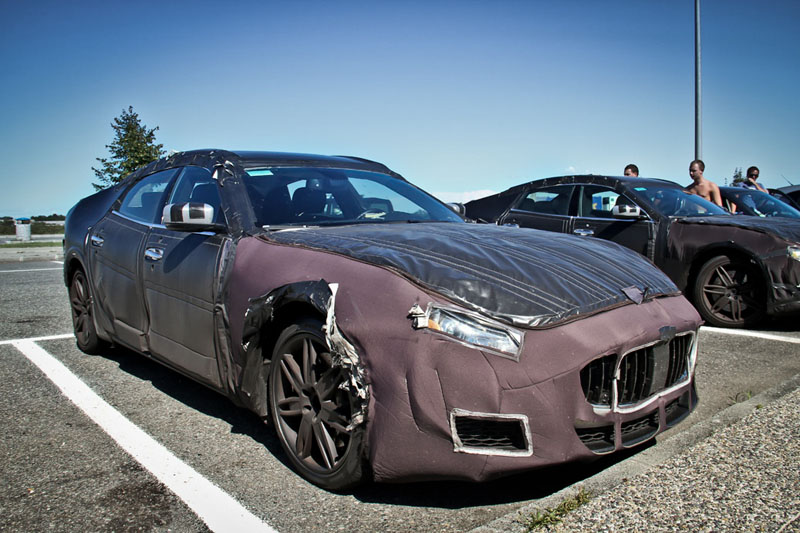 Walking back to the Impreza I spied these two Maserati test 'mules' parked up outside. They look like extras from Death Race, right?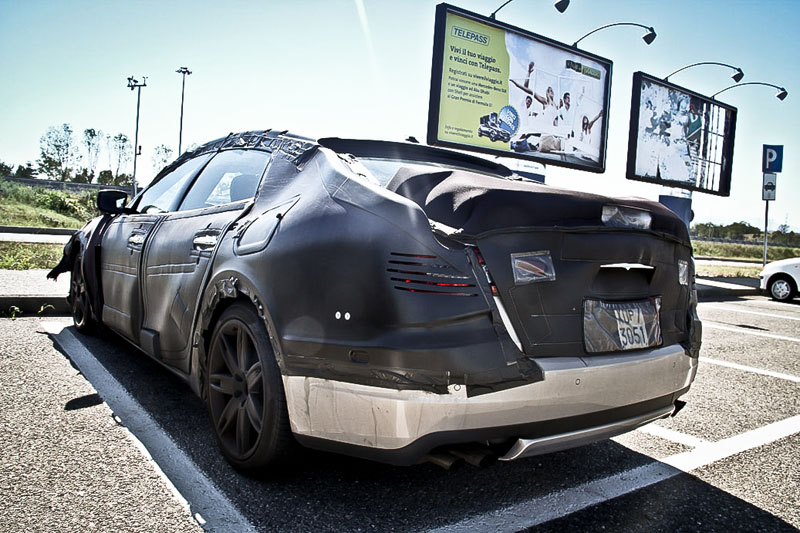 In fact they're the base of the upcoming Quattroporte, 'disguised' to stop the public from seeing them ahead of the launch, because covering 'em in black material doesn't draw any attention what so ever.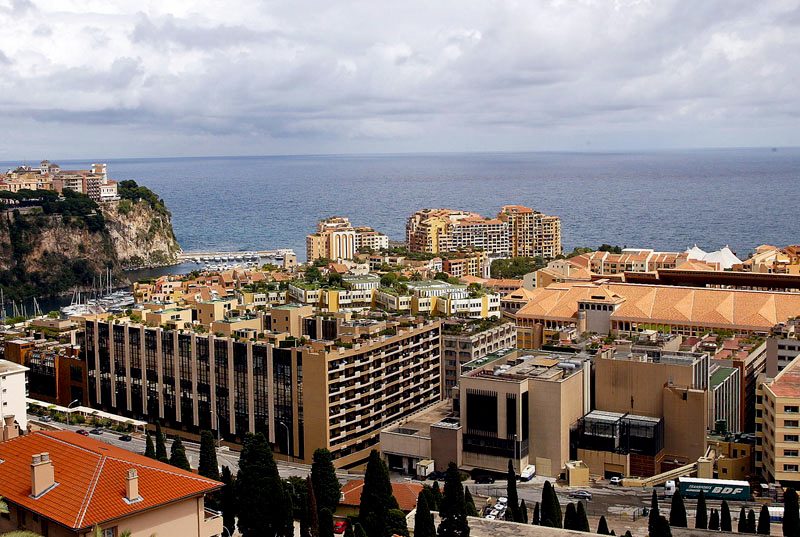 Entering Monaco you don't realise just how tightly packed this country is (officially the second smallest in the world). Apartment blocks and houses are literally perched up the cliffs with some of the steepest roads just to gain access to 'em. It doesn't take long to feel the wealth around you, mainly thanks to the array of brand-new cars parked everywhere – Range Rovers, Porsches and Audis galore. The irony is, all of these look almost poverty compared to the real playboys… like the bright orange Aventador literally creeping alongside me.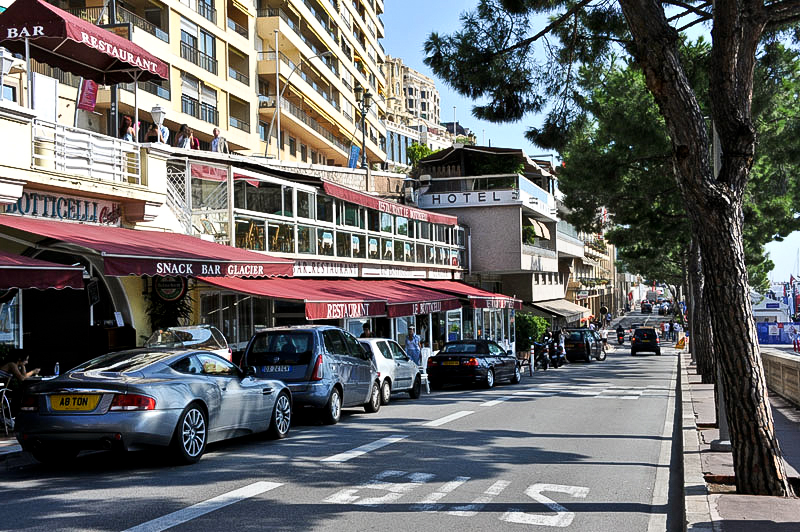 Gucci, Louis Vuitton, Prada – Monaco's high street is a little bit different compared to most. There's an age old saying about 'if you have to ask, you can't afford it' which runs true throughout this place – 90% of these shops don't have any prices on display. But then if you have to ask…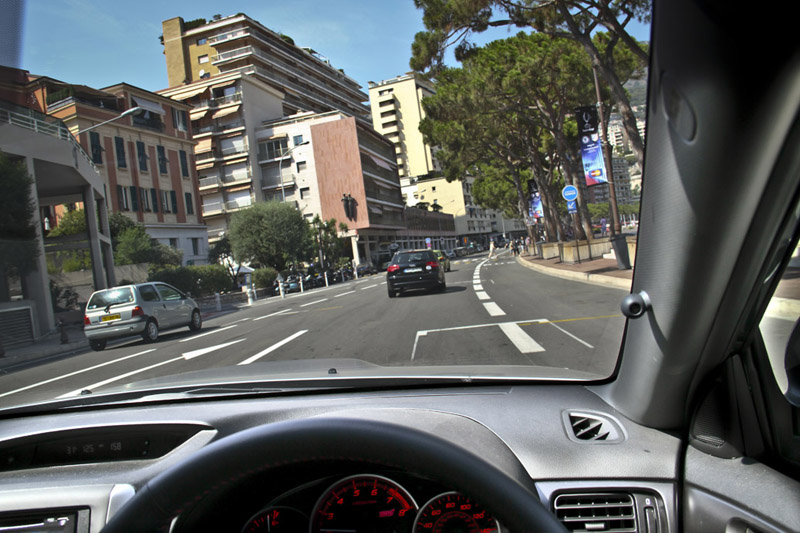 It's very easy to get lost in Monaco, especially if you're relying on sat-nav. One-way streets combined with minimal room for making u-turns and before you know it you've driven the same route three times in a row. That probably says more about my sense of direction than the actual road layout.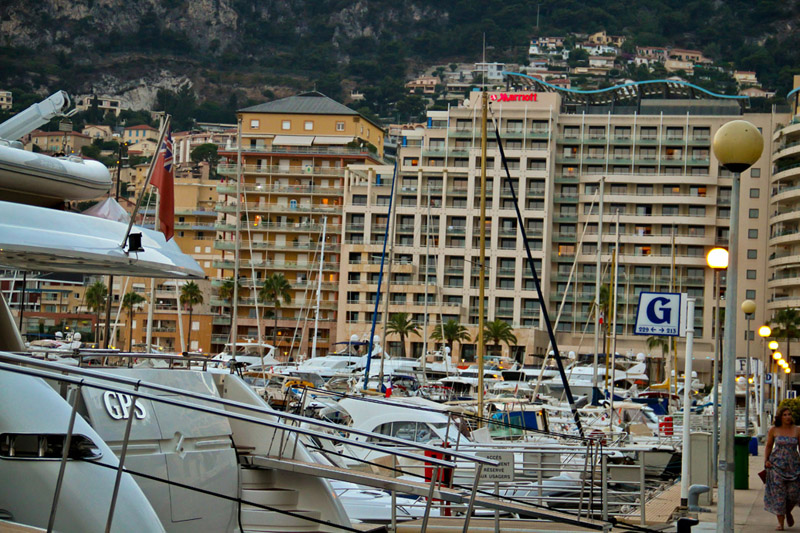 Once you're down by the marina it's a staggering place to be. For a millionaire's playground the majority of houses – well, apartments – don't exactly scream wealth, but to give you a rough idea on the prices check out the typical 'going rates' here.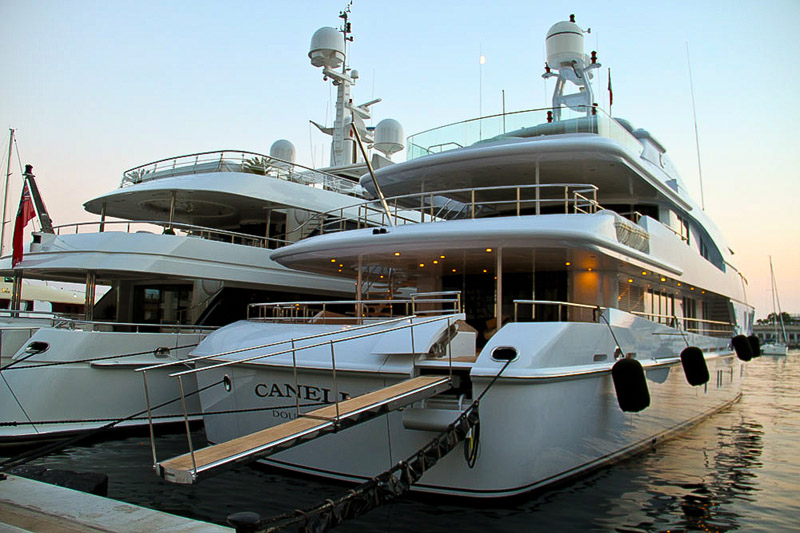 Then there are the boats, yachts and miniature cruise liners docked up – if you really want to show off your wealth, this is undoubtedly the best way to do it. I couldn't even begin to estimate the costs to buy one, let alone the mooring fee every year. But when your ship requires four employees to run it at all times, that's probably not going to be too much of an issue.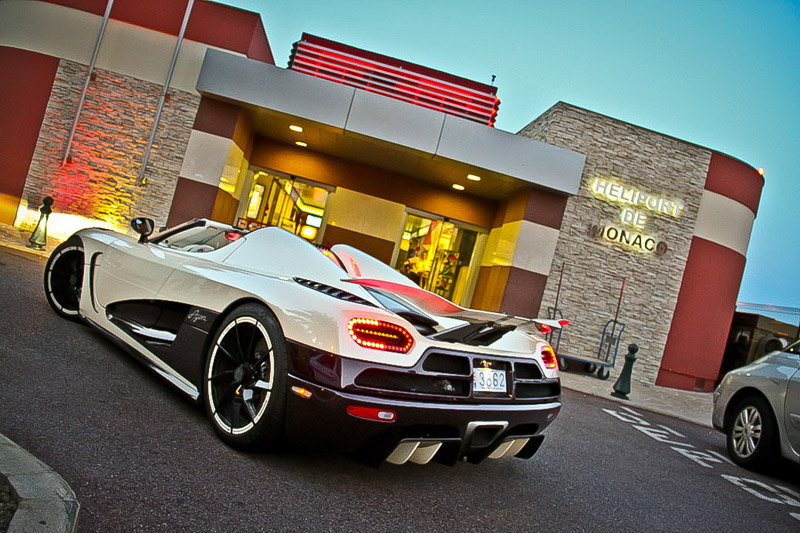 What you're looking at here is over a million dollars of Koenigsegg Agera R parked outside the Monaco heliport. Fresh from flying in, the lucky owner casually jumps into this Swedish monster before unleashing over 1,000bhp round the Monaco streets. Oh how the other half live – you'd think they could afford to fix the sign though.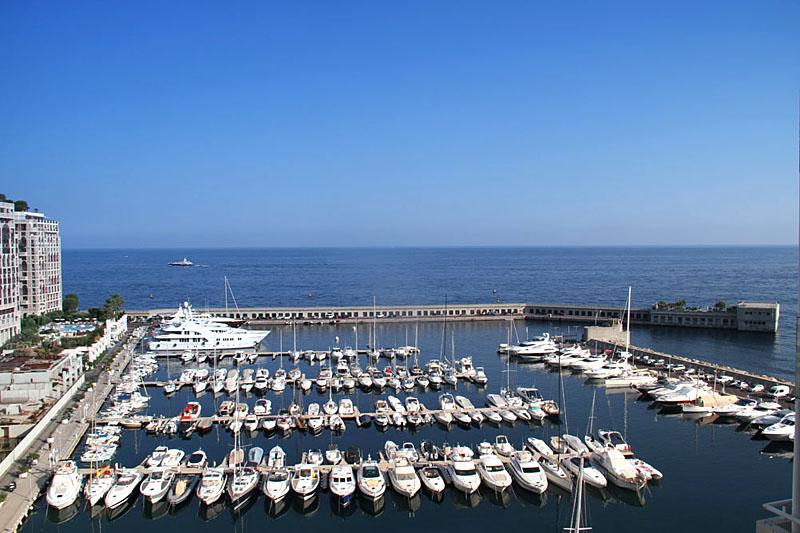 As you probably guessed by now, Monaco isn't exactly the cheapest place in the world to live. But luxury yachts and marina apartments aside, to actually visit on a holiday it's no pricier than staying in any big capital – Paris, London or New York. If you want to spend £1000 a night on a hotel that's easily done, but likewise it's just as easy to find decent accommodation for under £100 too.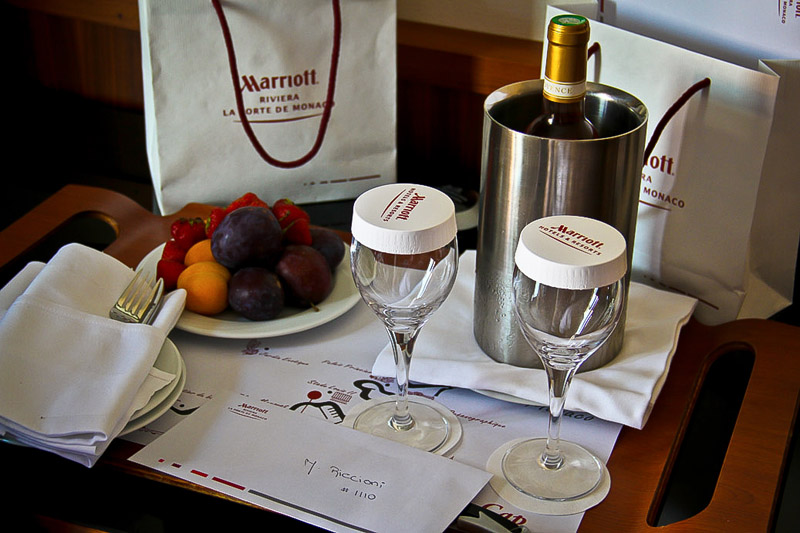 For my visit I'm staying at the Marriott Riviera La Porte, just metres from the sea with an absolutely breathtaking view overlooking the marina. Being a Marriott, you know exactly what you're getting with all the luxuries included in the price – great food, an awesome room and an outside swimming pool complete with a bar open until the early hours.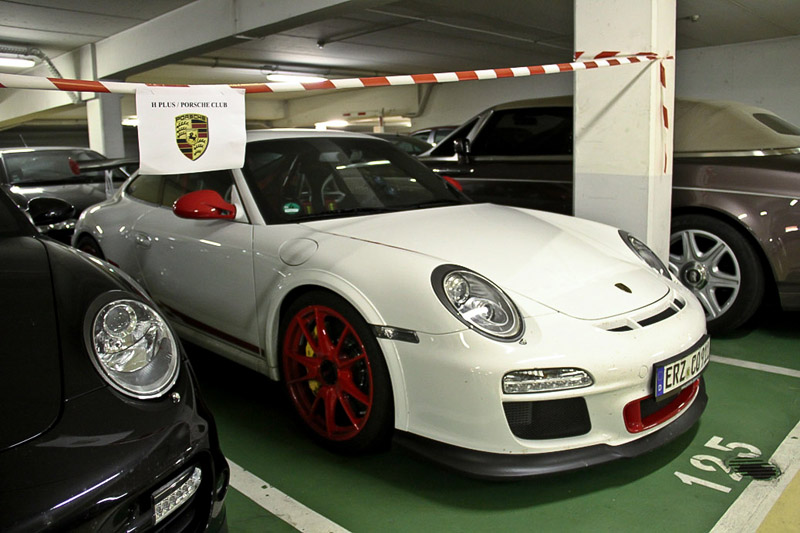 Better still is the fact the Marriott features underground car parking for hotel customers, something I'm hugely grateful for considering how hard it is to park in Monaco. And here's the parking lot in question – hands down, one of the most unreal car parks I've ever seen (outside of a car show). Even the local hire car firm was equipped with a fleet of brand-new Mercedes, already gathering their fair share of parking dings.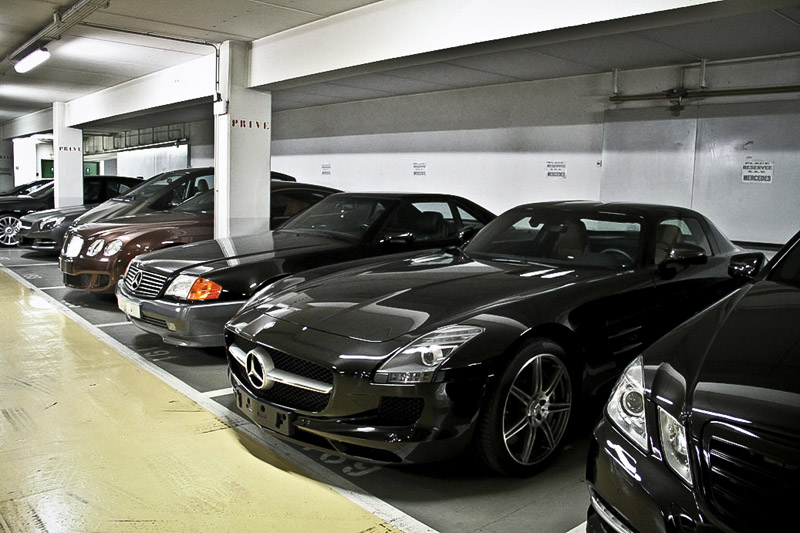 So what do people in Monaco drive? Well the Porsche 997 turbo is a pretty popular choice – nearly as popular as the Rolls Royce Phantom and Silver Ghost. Bentley's Continental is fairly common too, but the one supercar which easily outnumbers the rest is the SLS AMG.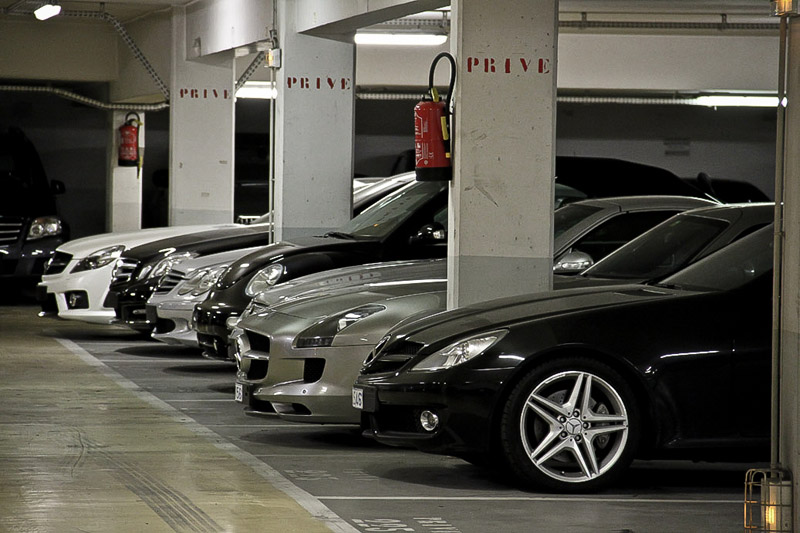 I lost count of how many were either parked up or driving round the streets – any other place, any other scenario I'd be salivating at the sight of one, but even after a few hours in this place you become a bit desensitised to 'em.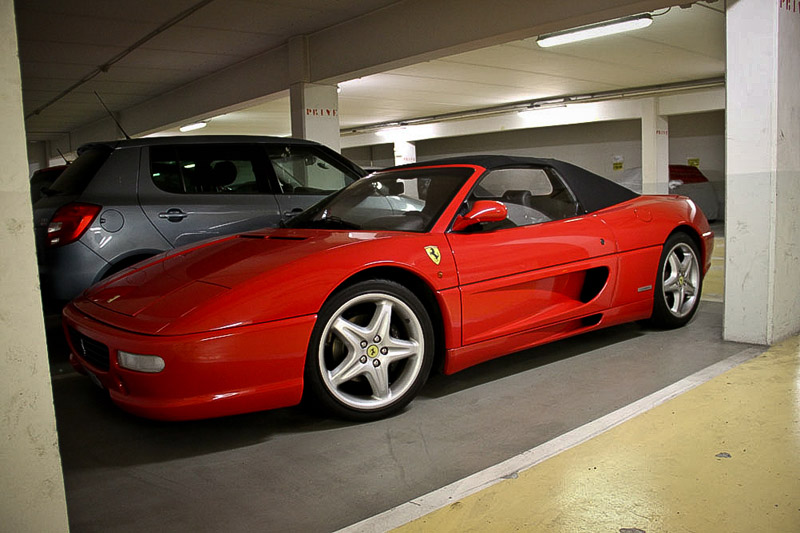 But not every supercar is modern. In the same car park lurks a 355 Ferrari – undoubtedly one of the most-beautiful cars ever built.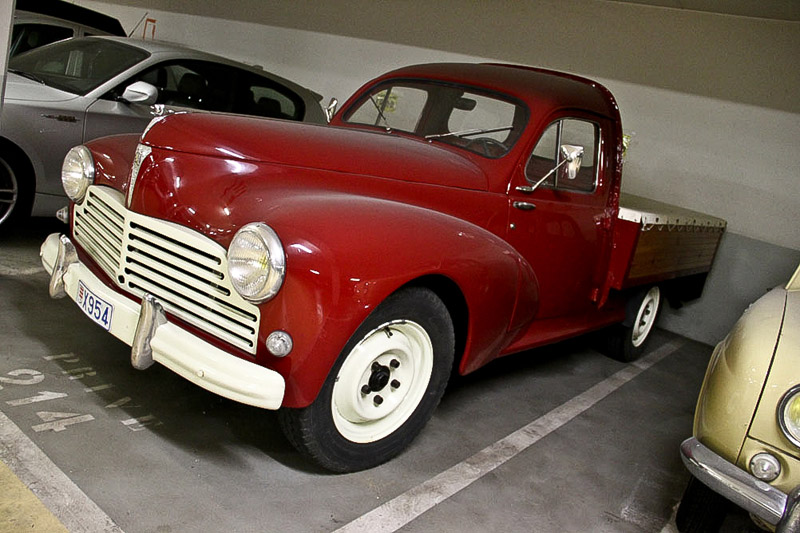 Or how about this immaculate Peugeot 203? Parked alongside an equally as mint Renault Dauphine parked up alongside a Ferrari 360 and a Porsche Cayenne…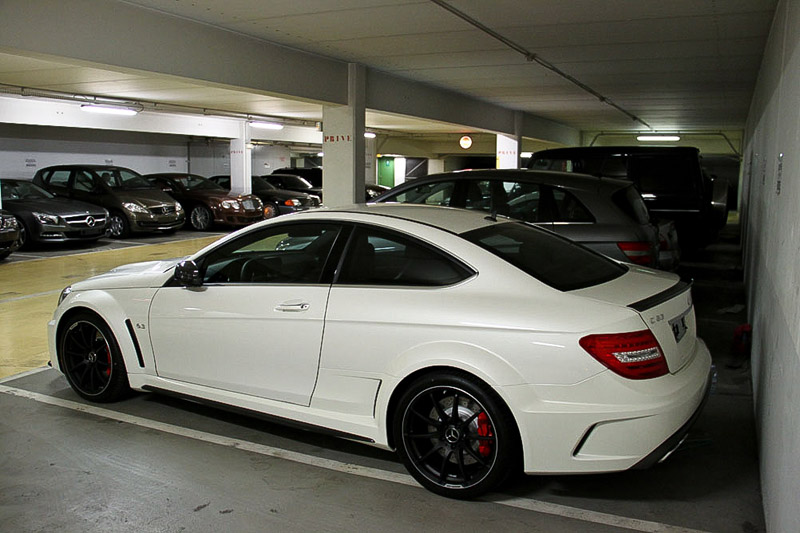 Then there's this –a brand-new, unregistered C63 AMG Black Series Mercedes with delivery miles on the clock, gathering dust until it finally sees the road.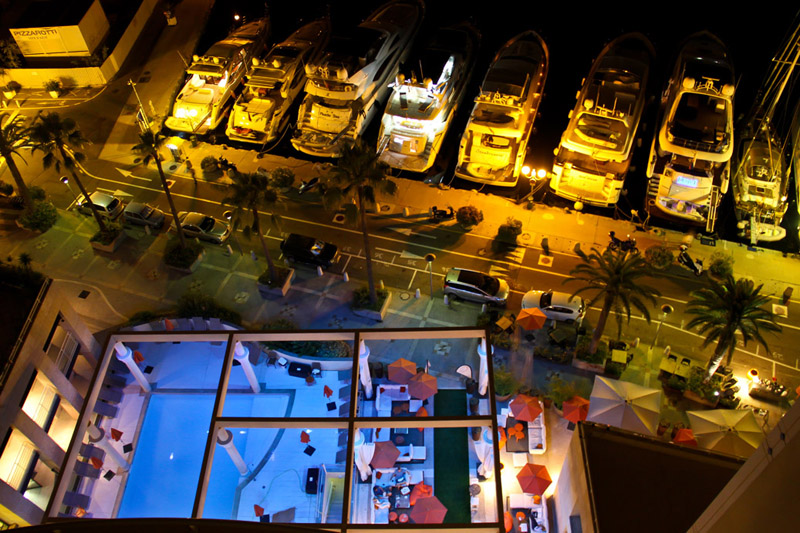 Fresh from a night's kip (not to mention a buffet which included lobster and steak…) it was time to go and track down the F1 circuit located just a few hundred yards from the hotel. It's obvious just how much of a park Formula 1 has become to Monaco – all the kerbing, grid spots and start/finish line details remain on the roads all year road, so mapping out the route isn't too tricky.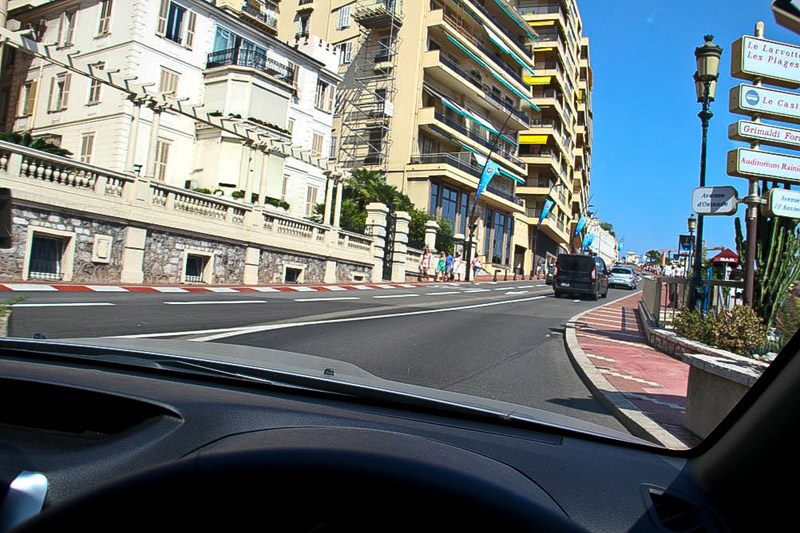 It's crazy to think of the speeds achieved round here – the roads are tiny! Beau Rivage feels lethal even at 30mph, let alone five times that. I can't imagine how insane this place must sound during the F1 weekend; the built-up surroundings echo just about any exhaust note.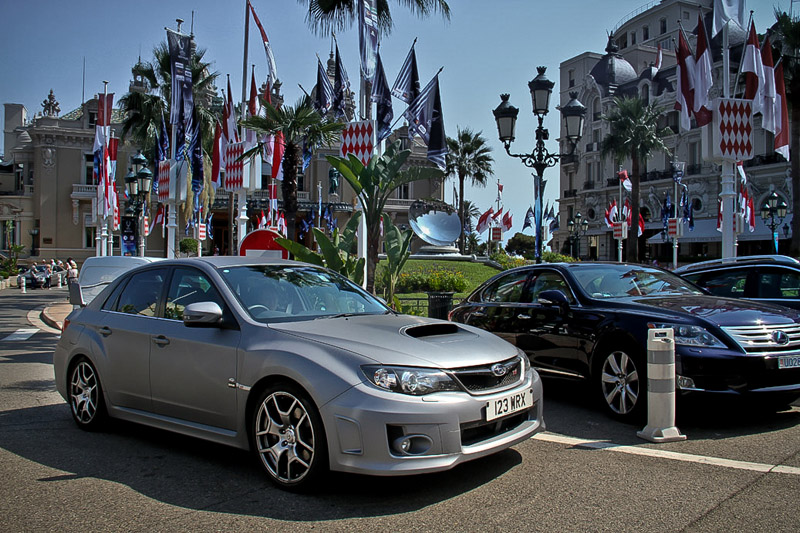 Then there's the casino and Hotel de Paris – I managed to grab a single picture before being told to move on. The valet parking is even more impressive here than the underground car park from earlier – hardly surprising when you consider the Winston Churchill suite at the hotel costs over £10,000 a night.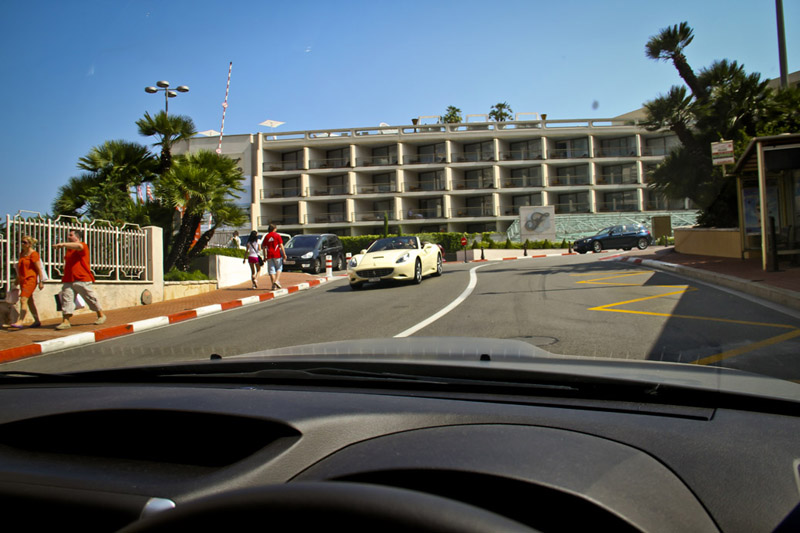 Just past this is the infamous Grand Hotel Hairpin, undoubtedly the most famous section of the Monaco street track – it's even got its very own plaque as you drive past it. This was another one of those corners that really puts into perspective just how tight this circuit is, even on full-lock the Impreza only just crept round, but looking down on the red and white kerbing – still coated in F1 tyre rubber – is a pretty awesome experience.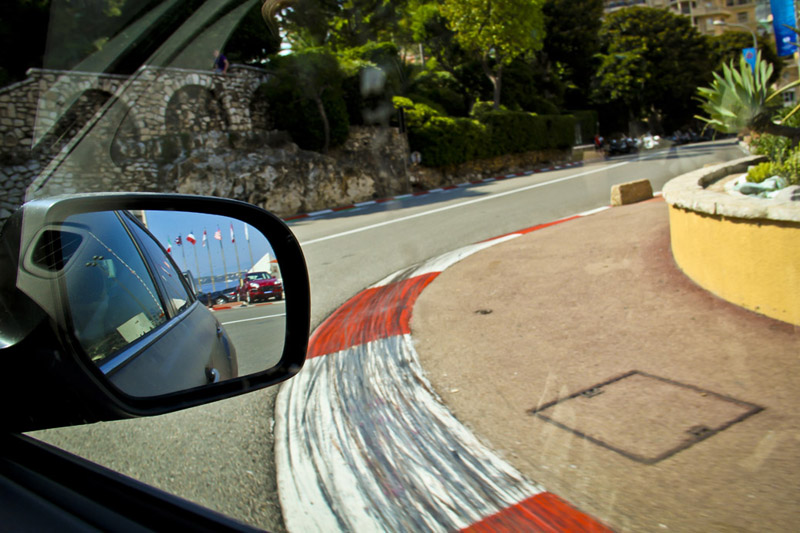 I was surprised at just how accessible the majority of the F1 track is. You can't always follow the racing direction, but almost every 'key' part including the tunnel and swimming pool are all easily reachable.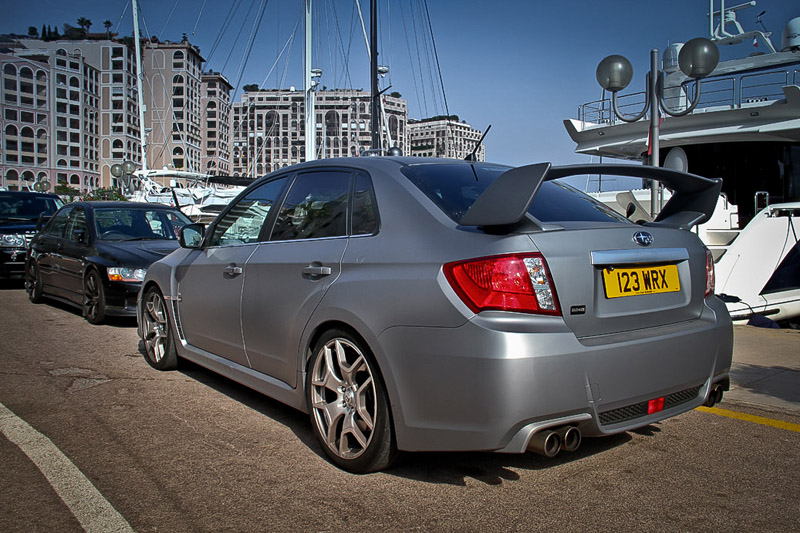 Monaco isn't exactly an engaging drive like the Swiss roads – but it's pointless to try and compare the two. For an F1 fanatic like myself it's an honour to be able to drive through such history which, for 362 days of the year, remains a generic route for tourists and locals to use.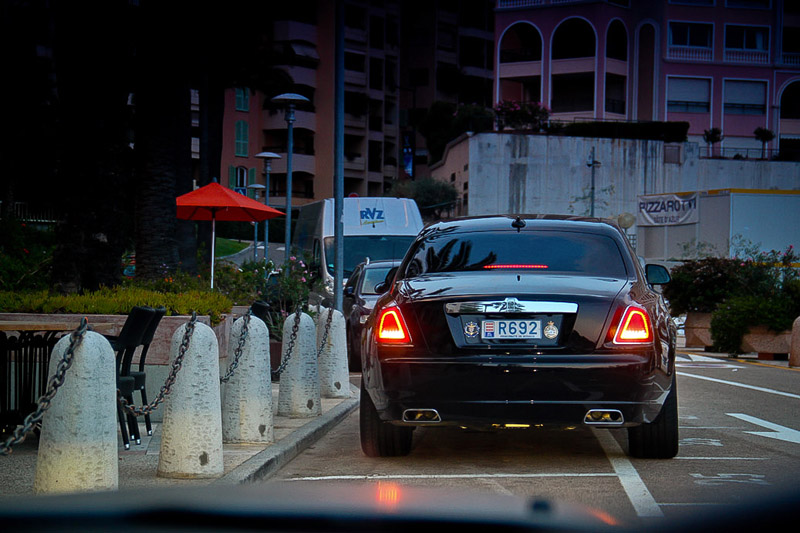 It's a seriously overwhelming place at times, and by that I mean just how in-your-face the wealth can be. It is, dare I say, uncomfortable at times when you're a humble tourist trying to mix it with people who earn more in a week than I do in a year. Don't get me wrong it's a stunning place, but it's very easy to feel completely out of depth. It's an experience, and I can 100% understand why people choose Monaco to reside in, but you'd struggle to get by here unless you won the lottery.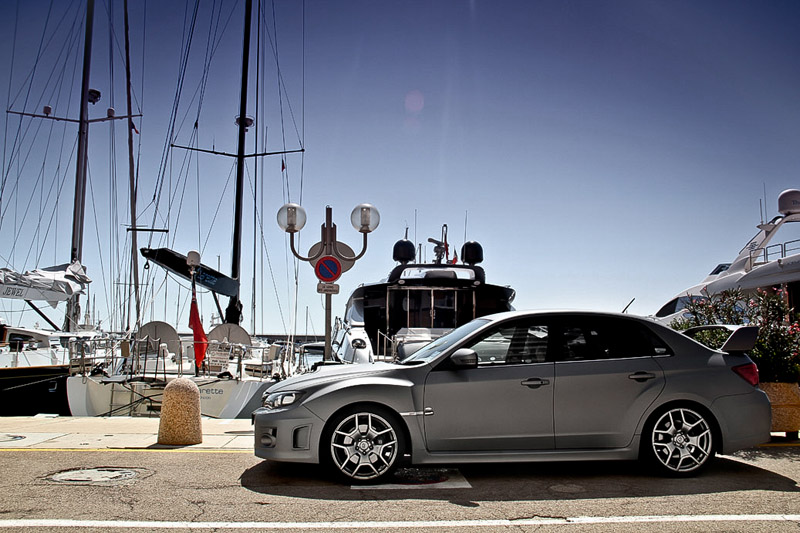 With the final part of Monaco driven it was time for the long drive home, a cool 969 miles of French motorway. I've not really mentioned it much in this feature, but the TA340C Impreza I've been lucky enough to drive has been utterly sublime for the whole trip. Even in the supercar-filled streets of Monaco the TA340C gets a respectable amount of attention – but then again, there is only one of these, unlike those common Ferrari things…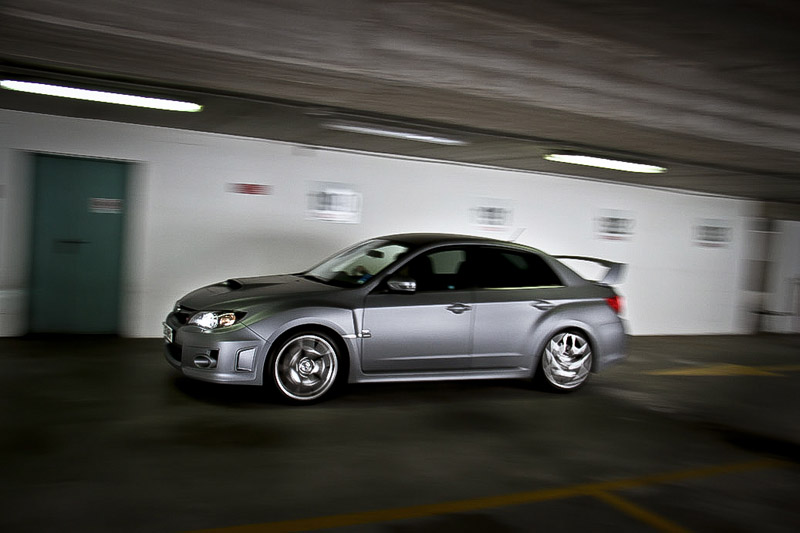 To be able to drive over 2500 miles in a week (including a 12 hour stint back to Calais) without losing my hearing or breaking my back is probably the biggest compliment I can give the TA340C! On a performance level this car is unbelievably good – every modification has been carried out to give the best performance gain without compromising its drivability, and while purists may not agree with me that's a pretty impressive party piece for a WRX.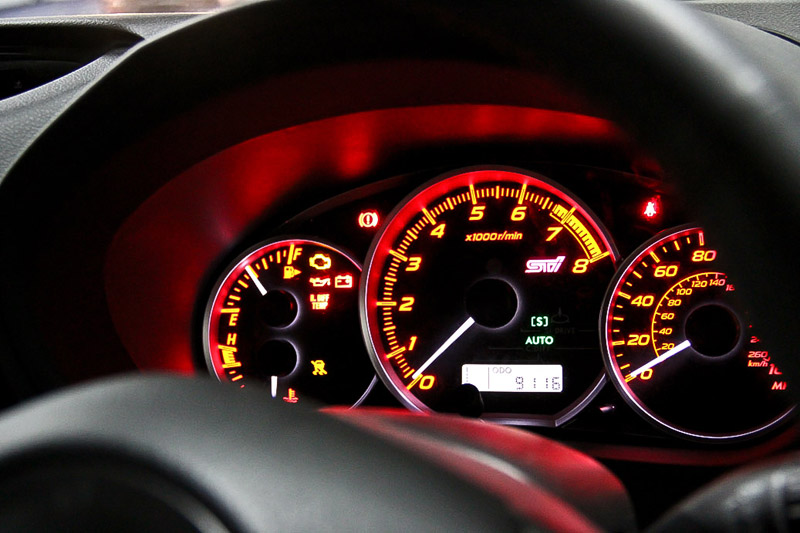 Another surprise for me was the Pirelli Trofeo R semi-slicks fitted. I've ran the Toyo R888, Kumho V70a and Dunlop D30G in the past and traditionally you pay a fair price for using track tyres on a road car – road noise, comfort and tyre life. The new Trofeo R offers a brilliant compromise – you get a certain amount of road noise and the sidewalls are still stiffer than road tyres, but from a longevity point they look almost unused after 2500 miles.
Granted that's been predominantly motorway miles, but since returning from Europe the guys at Crossroads have taken the TA340C on multiple track days, and even with Ben Shimmin doing his best
WRC-inspired driving the tyres remain in good, legal condition.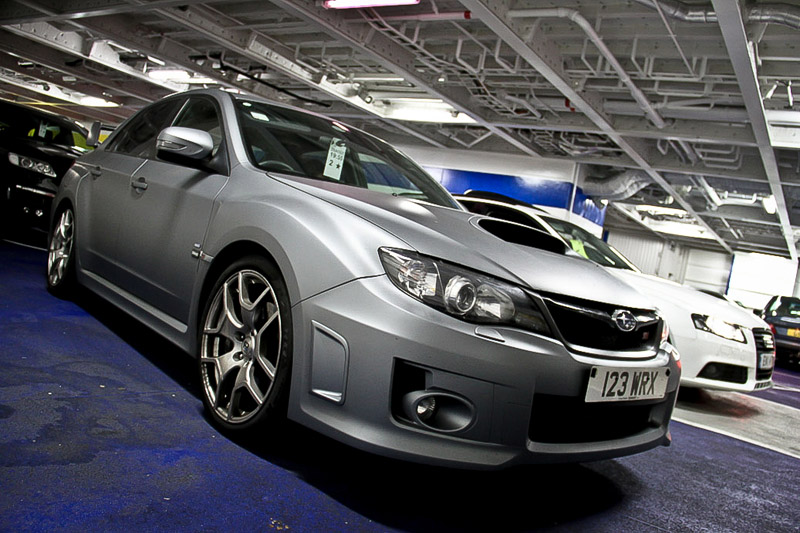 Exiting the ferry back in England signaled the end of a week I'll never forget, and I've got to say a huge thank you to Ben & the team at Crossroads Subaru, along with everyone else who has helped out
along the way – not to mention Speedhunters for letting me share my story.
I hope you've enjoyed reading this as much as I've enjoyed putting it together, and hopefully it'll inspire you to go on your own cross-country road trip in the future.
-Mark Riccioni