Great roads and a great car. There are few things better. Here's our friend Mark Riccioni with an epic tale of a road trip across Europe in a hotted up Subaru WRX. Enjoy!
-Mike
Very rarely are cars actually driven as a manufacturer intended. By that I don't mean the track enthusiast who spends every weekend hammering his 3-series around the Nurburgring, I mean the multitude of sports cars which spend their lives huddled around city streets – roaming motorways on the daily grind with not a whisper past 4000rpm.
I say that based on my own experience – having previously owned RX7s, GT-Rs and an Evo 10 I can (shamefully) say not a single car hit the circuit. Sure I'd give 'em the beans now and then, but nothing worthy of testing the car's full ability. Does that make me less of a Speedhunter? A lot of you will probably say yes, but that's the harsh reality for the majority of sports cars (and owners) out there, regardless of their excuse.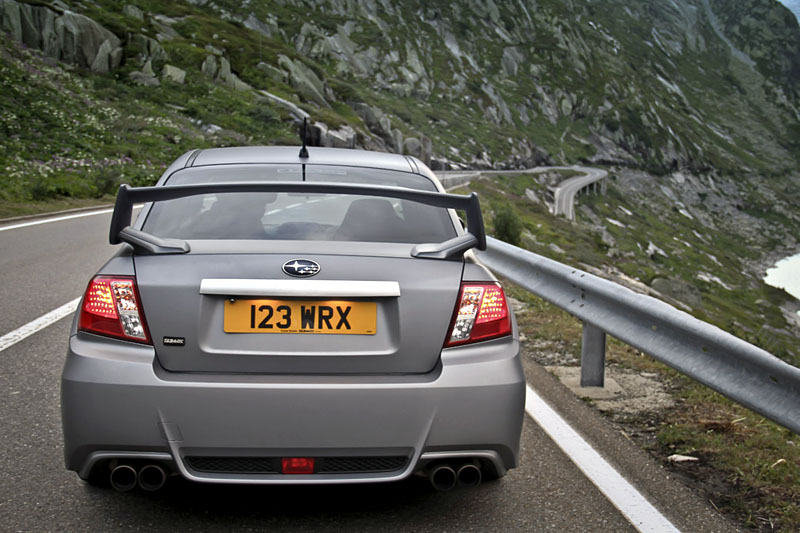 It's something I've always been aware of, so earlier this year I decided to man-up and do something worthy of receiving petrolhead karma – a European road trip spanning multiple countries and some of the best road networks in the world. We've all seen the top gear road trips – you only need to Google 'best driving roads' to be rewarded with a range of locations guaranteed to make you pick up the keys and go drive in an instant.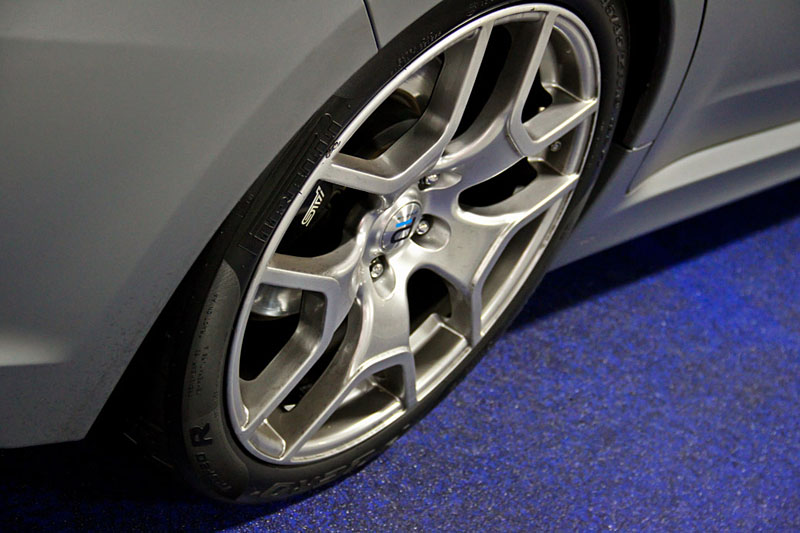 With this in mind, my weapon of choice is a 2011 Subaru Impreza, kindly (bravely) provided by Crossroads Subaru – a fairly appropriate model given the criticism purist Subaru owners have expressed for it being a bit soft compared to previous generations. But Crossroads aren't your usual Subaru dealer, and this Impreza is far from standard as the TA340C badge suggests…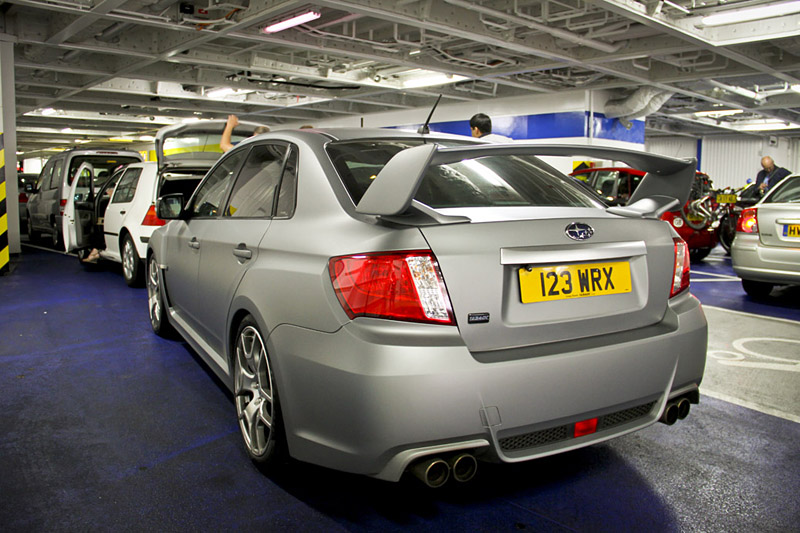 After winning the 2011 UK Time Attack Championship, Jon and the team developed the limited-edition TA340C alongside Subaru to celebrate. It's a tuned, lowered and tweaked model specifically designed for PROPER road and track use.. It wears super-sticky Pirelli Trofeo R semi-slick tyres, huge Alcon 6-pot brakes, and solid bushes throughout. There are also tweaks to take power up to 340bhp and 370lb-ft. Oh and it's got a full Subaru warranty too.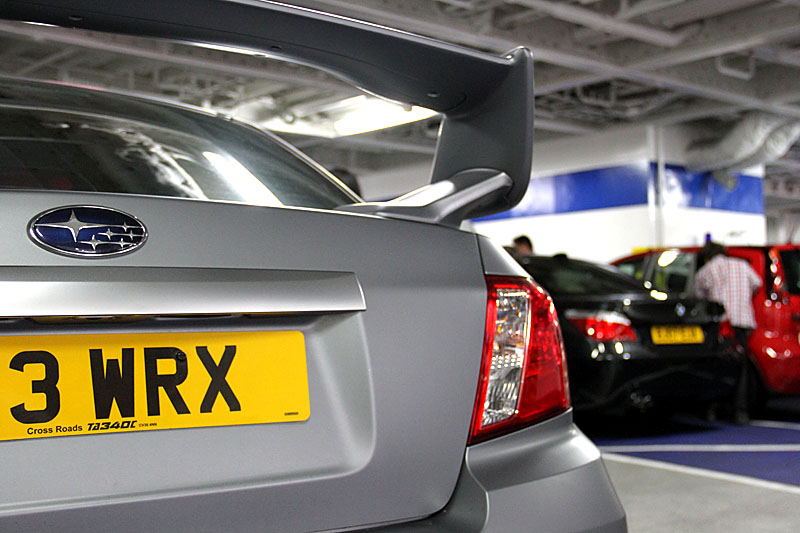 Fuel tank brimmed and  sat nav set to Switzerland it was time to set off – no excuses. In little over 10 hours I'll be on some of the world's best driving roads in a car specifically designed to do just that… providing my driving 'talent' keeps us on the black stuff.
Calais to Switzerland
One thing you don't always consider about road trips are the boring bits in between. I'm sure you've all got of a list of cars you'd LOVE to do a similar trip in (I'd do very bad things for an F40 LM) but I'll give you a little heads up – if like me you live 600 miles from Switzerland, the French motorways are mind-numbingly dull.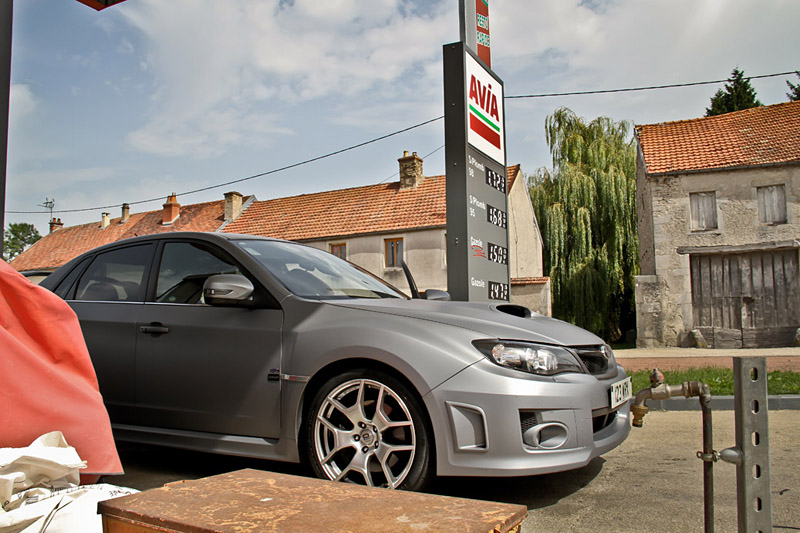 There's nothing fun about a stripped-out car with race coilovers sat on the motorway for 6 hours. 'It's all part of the experience!' I hear you say – so is a hangover, but most people don't mention that when explaining how great their night was. Then there's the motorway tolls – 6-point harnesses are great under heavy cornering, but not so great when you've got to jump to the other side of the car to pay your fees. And French drivers aren't what you'd call patient…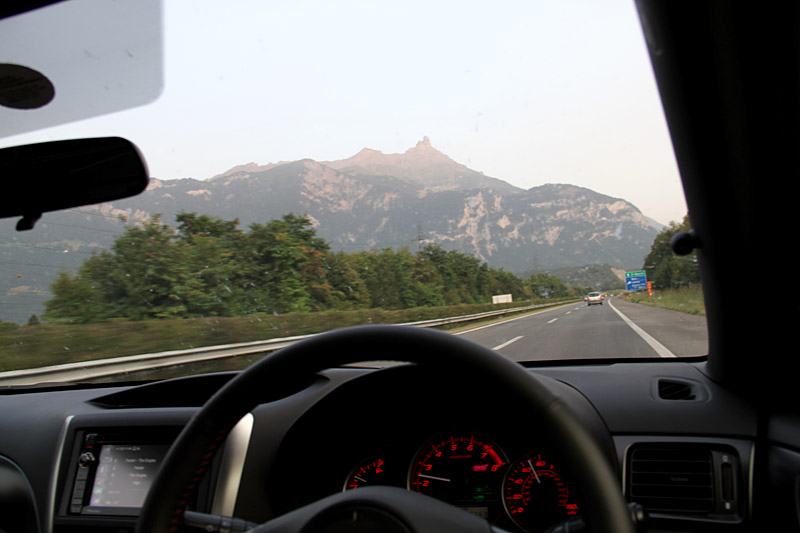 In hindsight, I'm kind of grateful that the latest Impreza is a pretty comfy, daily-drivable car. The seats don't turn you into a paraplegic, there's cruise control and (for track tyres) the Pirelli's don't destroy your ears with road noise past 60mph. I know this makes me sound properly old (I swear I'm 24) but a little comfort goes a long way when you're driving non-stop…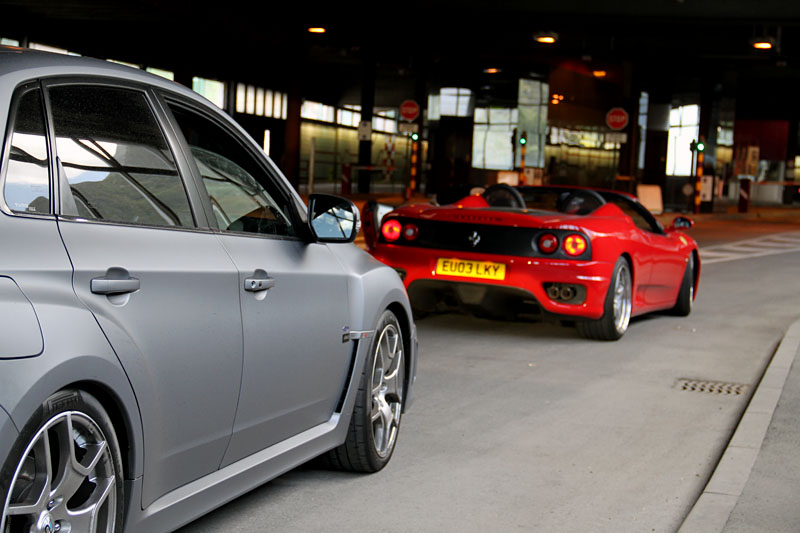 Crossing into Switzerland
Six hours later and I've reached the Alps just south of Dijon. There's still a good 100 miles to the first planned alpine pass, but when the sat nav shows you the 'smaller' mountains you've got to go over and round just to enter Switzerland, its hard not to get a little giddy.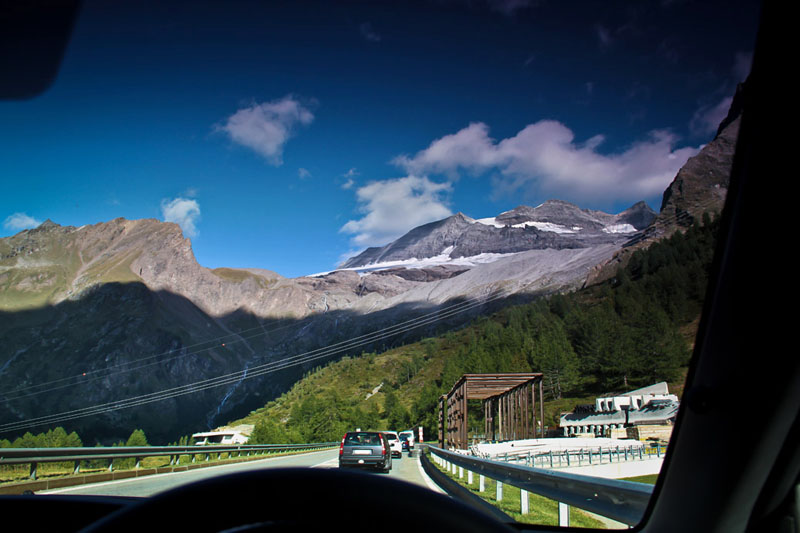 Down by the gearstick is Subaru's version of a sport button, albeit a little knob with 'Sport' and 'Sport Sharp' options. Sport mode is by no means slow, but Sport Sharp does exactly as it suggests – improved throttle response, more noise and generally more temptation to put your foot down.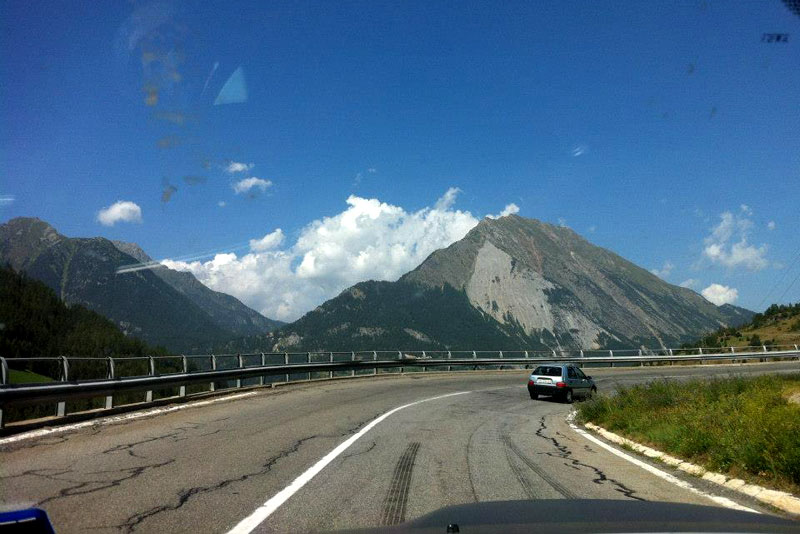 Sweeping dual carriageways several thousand feet in the air look and feel absolutely epic on boost, but the Swiss Police don't take kindly to speeding. Aside from officers littering the motorways, there's a pretty decent amount of speed cameras too. Oh and they're not painted bright yellow or easily noticeable at the side of the road – they're usually hidden, camouflaged or put just at the entrance of a pitch-back tunnel.
HINT: France will charge you via motorway tolls, but driving in Switzerland requires a pass – it's around £35 but it's valid for a whole year. That said, it cost me around £50 just to drive down to Switzerland using the French motorways so it's really not that bad. You can get your pass from www.swisstravelsystem.com. Oh and try to fill up in Switzerland – it's around 5p cheaper per litre than France and 35p cheaper than Italy…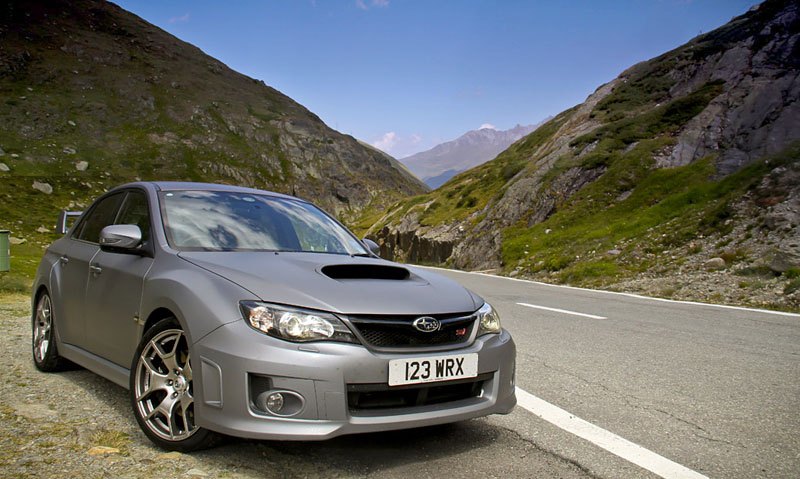 Col du Grand St. Bernard Pass
Ten hours after hitting Calais and some 29 gallons of fuel later (trip computer averaged 25mpg…) the reward is absolutely staggering. The Col du Grand St Bernard Pass is Switzerland's third highest pass, peaking at 8,100ft above sea level and bordering between Switzerland and Italy.
Driving these sorts of roads require a totally different approach compared to anything else I've ever experienced – you're looking ahead, but with a barrier some 500 yards in front you find yourself looking above to see what corner you're about to be faced with.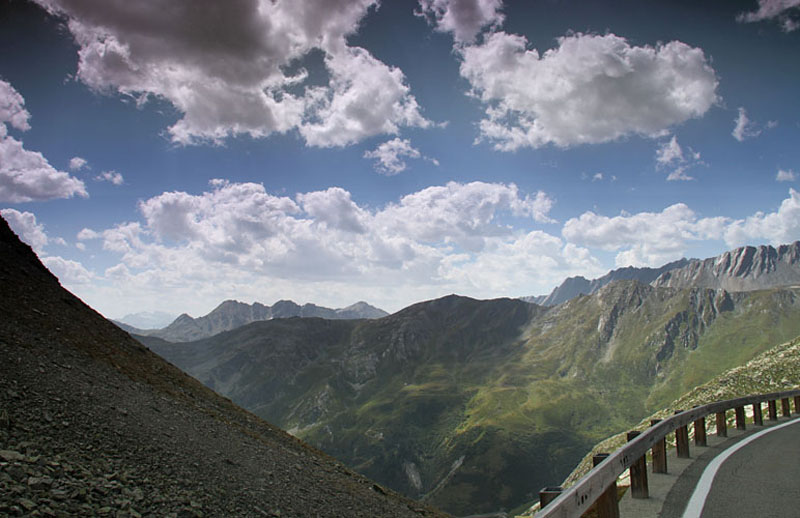 Roads are predominantly barrier-free unless you're at a particularly hairy corner, which serves as a little reminder just how high you are. It's the perfect opportunity to use all 340bhp and AWD grip the Impreza has to offer, but truth be told it's an experience just maintaining focus on not crashing with so much going on.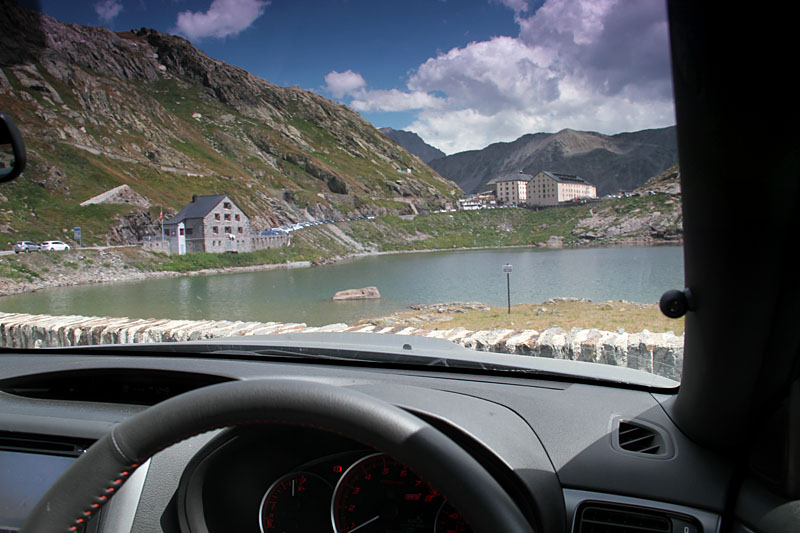 Just a few miles later and you reach the top – 8,100ft in the air and you're greeted with a lake, a few pubs and even souvenir stalls. To many people, this pass is just part of their daily life, let alone the idolised driving nirvana I've been expecting.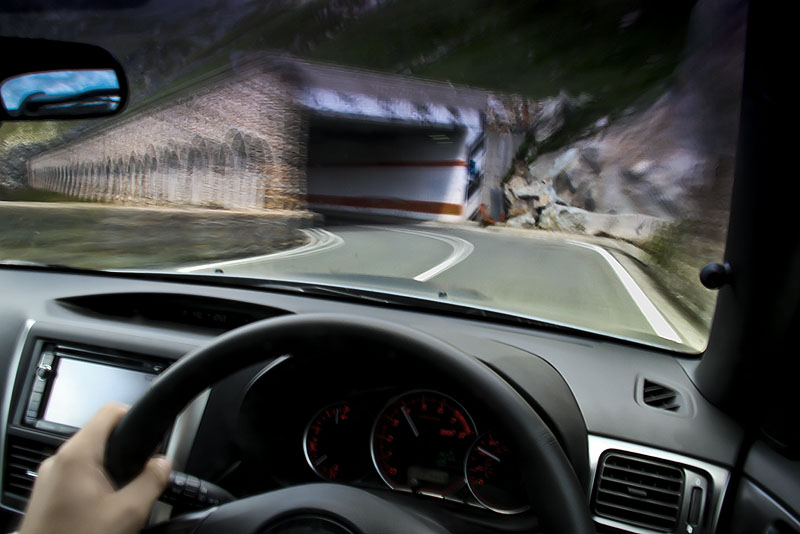 The descent down into Northern Italy is even more breathtaking than the journey to the top. You're a bit more prepared as you can see the two S-bends followed by a hairpin in front of you, but with savvy locals who know the route (much like the Ring) you need to keep an eye in your mirror, and chances are no matter how fast you think you're driving, there's someone 10x better than you just behind (which may have happened a few times).
HINT: At sea level Switzerland is reaching nearly 30 degrees. Up here the temperatures has plummeted to just 8 degrees. For 265 days a year the lake up the top here is frozen, and in winter this pass receives some 10m of snowfall. Always plan your trip – June through to October is the best time, past that you're into minus weather conditions and at it's coldest you're looking at -30 degrees if the pass is even open.

The Grimselpass
While the Col du Grand St. Bernard is undeniably a beautiful driving route, if it's touge style multiple hairpins and winding rally style roads you're after, the Grimselpass takes some beating.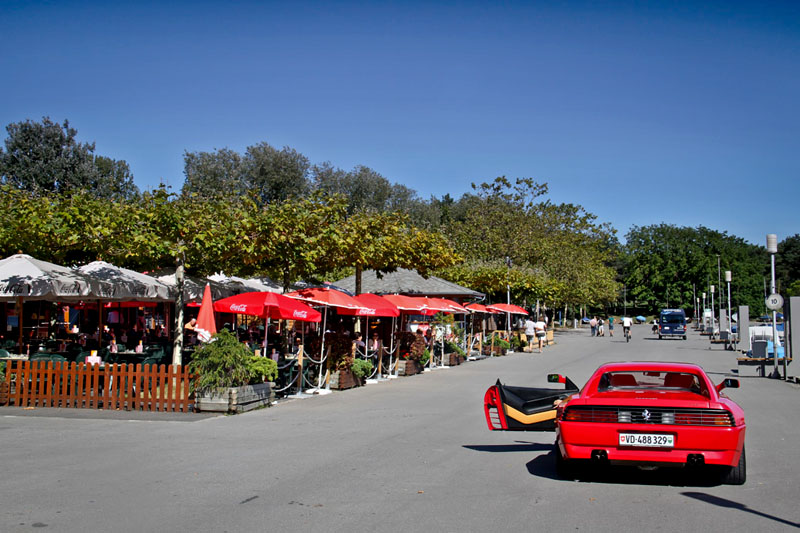 After staying overnight in Lausanne overlooking lake Genève, the Grimselpass is around 120 miles east once again bordering between Italy and Switzerland. It's "only" 7,103ft high, but as the sat nav screen shows below it's fairly obvious this one's going to be special.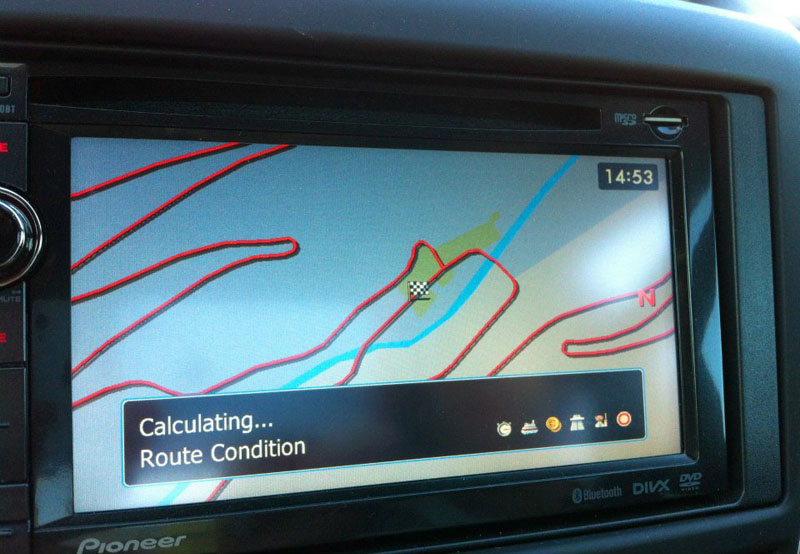 You could cover several passes in a single day, but you really need to spend a day doing each route to really make the most of it. There are hotels a plenty surrounding nearly every mountain pass, but if you want a taste of proper Swiss quality check out the Movenpick hotel chain.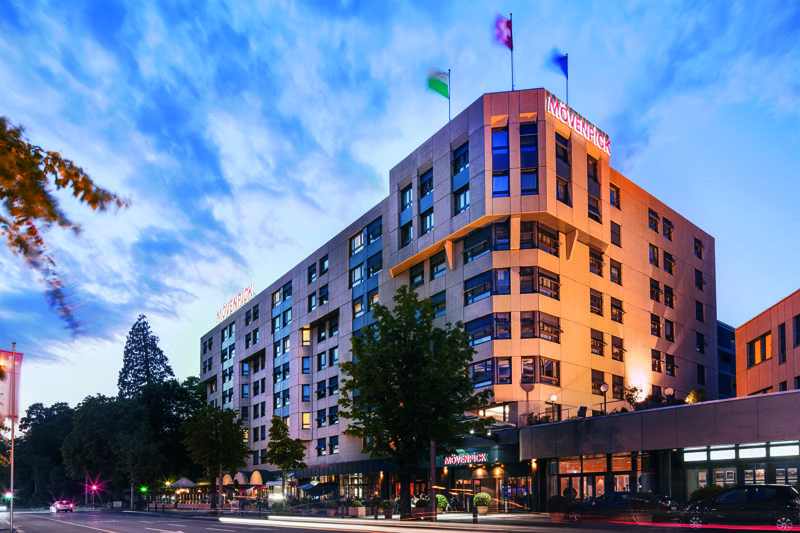 Their Lausanne hotel features secure underground parking, internet connection, breakfast buffet and everything you could want ahead of a day's driving. With a range of hotels across Europe (including Germany for any Ring-goers) they're definitely worth bearing in mind.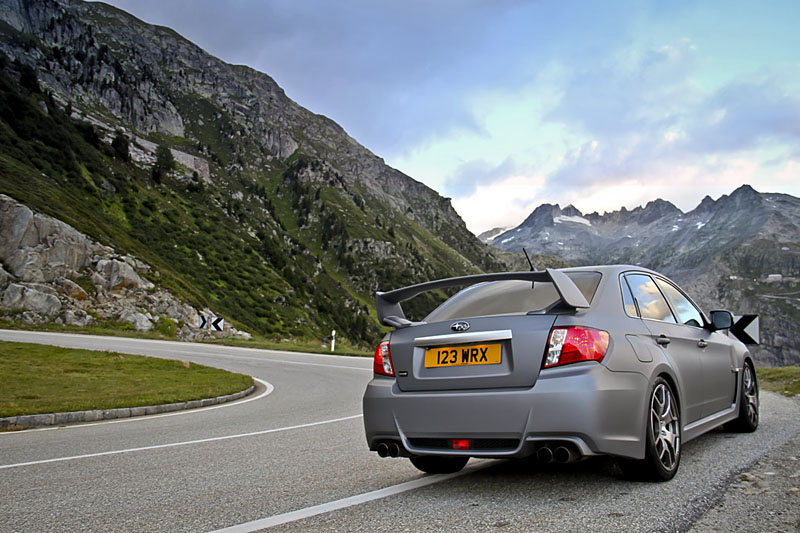 Just like the St. Bernard pass everything starts off fairly subdued, although the mass of leather-clad bikers hammering past every two minutes gives you a pretty good idea of what to expect. The road is super-smooth, waterfalls and vertical drops surround you as you climb higher into the clouds.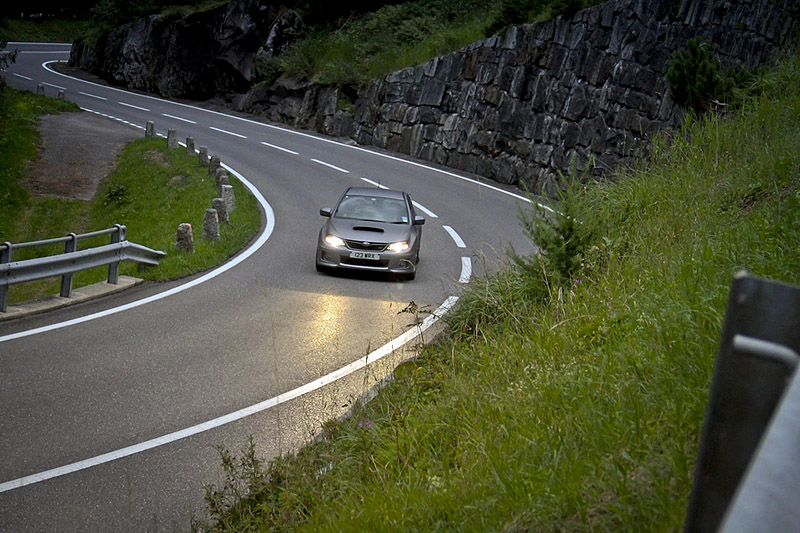 Each bend is numbered – it's like they're taunting you to attack the Grimselpass. Sport Sharp selected, I kiss goodbye to my 25mpg average and nail the first five consecutive hairpin bends before reaching the top. Unfortunately those five hairpins are numbered down from 20-15, and I'm nowhere near the top…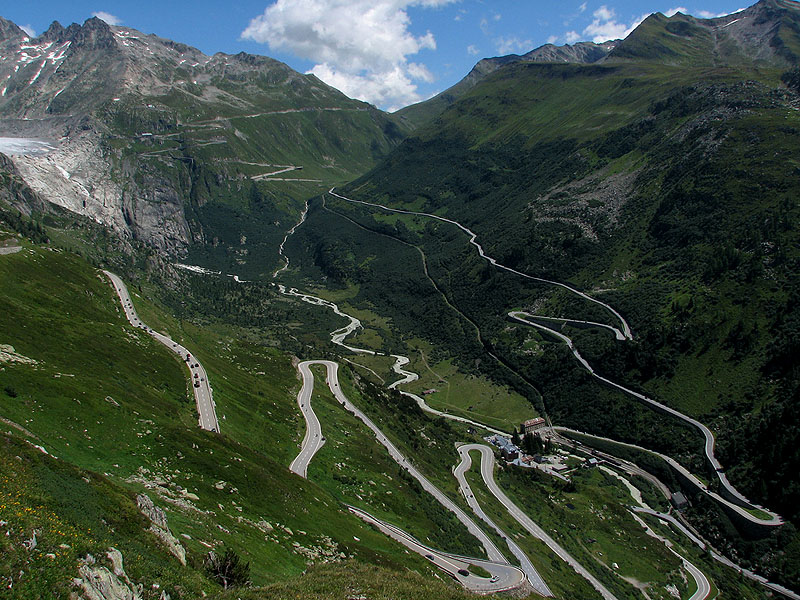 On routes like this you don't need me to tell you to be sensible. The hairpins are so regular your confidence builds after a couple miles, but each one is slightly different than the last – longer, wider, slightly banked or just barrier-free. And then there's the obvious fact that this is a two-way road open to any driver.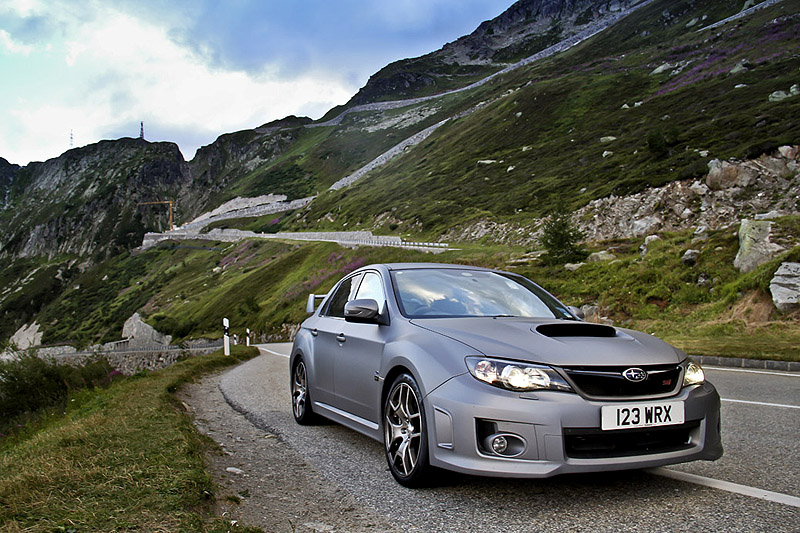 An hour later and the Grimselpass is conquered. It's a relatively short pass, and truth be told when you're driving any of these routes you don't fully appreciate just how special they are until you pull over, get out and take a second to soak in the surroundings.

You could spend days in Switzerland and the bordering countries experiencing these passes (including the infamous Stelvio Pass) but this is just part one of the road trip – with Italy and Monaco still on the agenda it's time to put another tank of super unleaded in the TA340C and head off…
-Mark Riccioni