It's raining outside. It's also quite cold and generally miserable. Luckily enough, I've been so enthralled by your submissions to this week's IATS that I haven't really taken much notice. When I took over this program at the beginning of this month, I was really impressed by what I seen coming in. Less than a month later and I'm honestly flabbergasted. The quality of photography coming through is really top notch and it all comes down to each of you striving to improve your photography. Andrea Evil sent us in a couple of images captured at Monza, but it was this 458 that really caught my attention.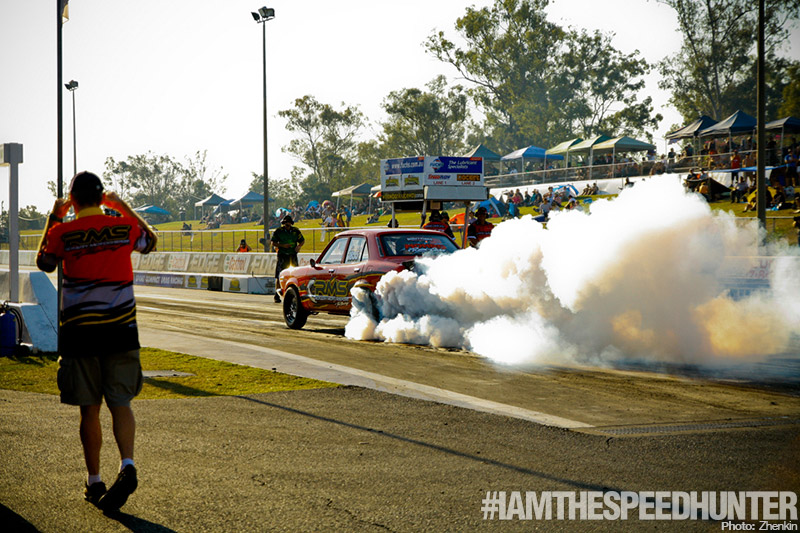 Zhenkin who is originally from Malaysia and now living in Brisbane, Australia and is already immersing himself in local car culture. He sent us in a variety of shots from the recent Jamboree event.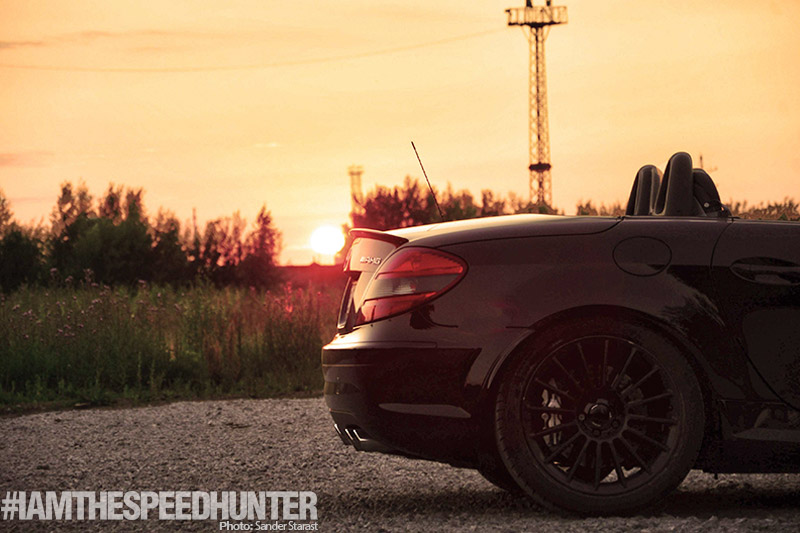 An AMG Mercedes basking in the golden light of a sunset.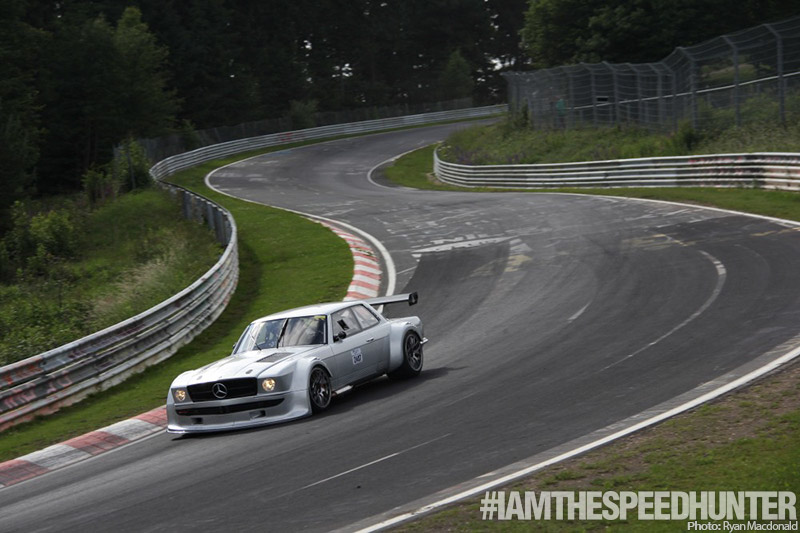 Ryan Macdonald captured this Mercedes on a recent trip to the Nordschleife from his native New Zealand.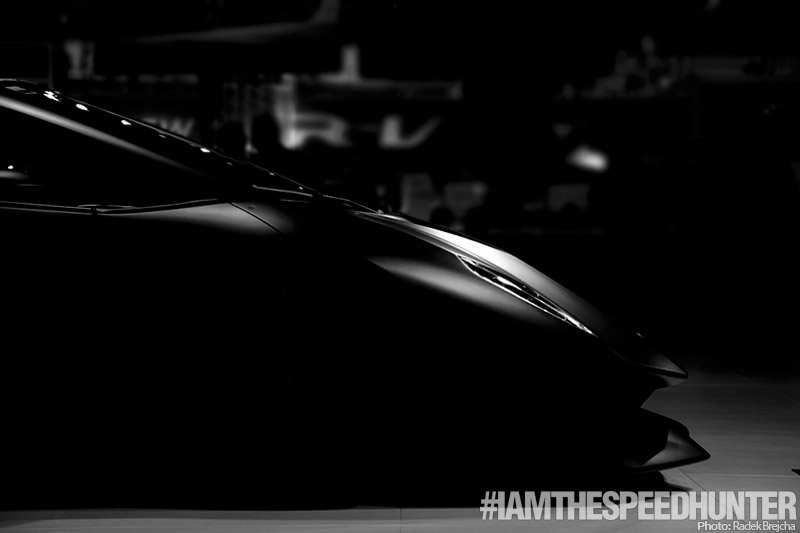 Another one that had me applauding in the office was this submission from Radek Brejcha of the Lamborghini Sesto Elemento.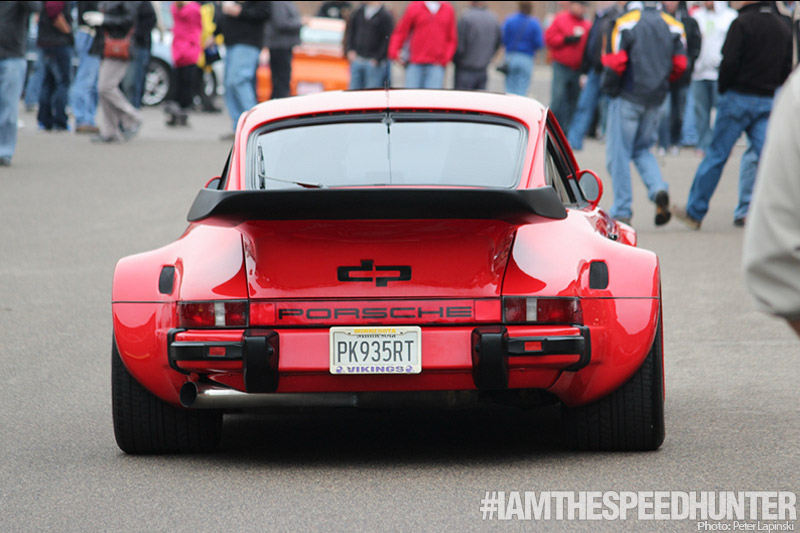 Now that's a rear.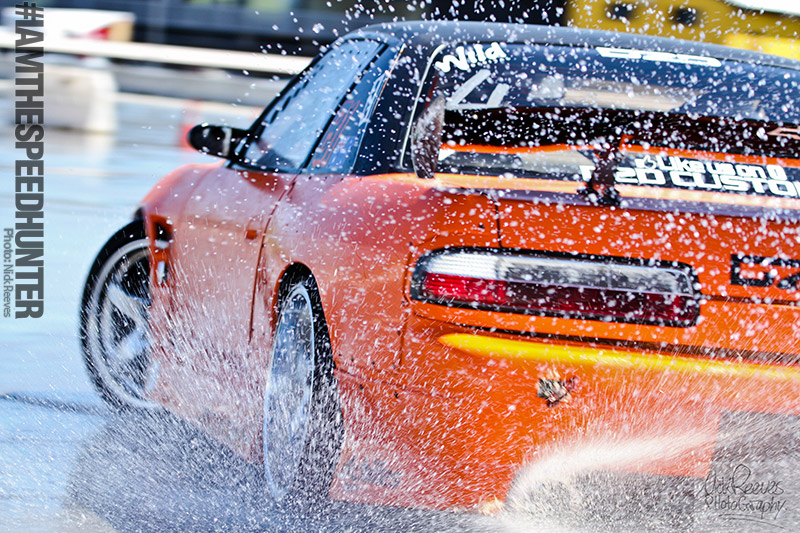 Nick Reeves took one for the team when capturing the action at local wet skid pan day.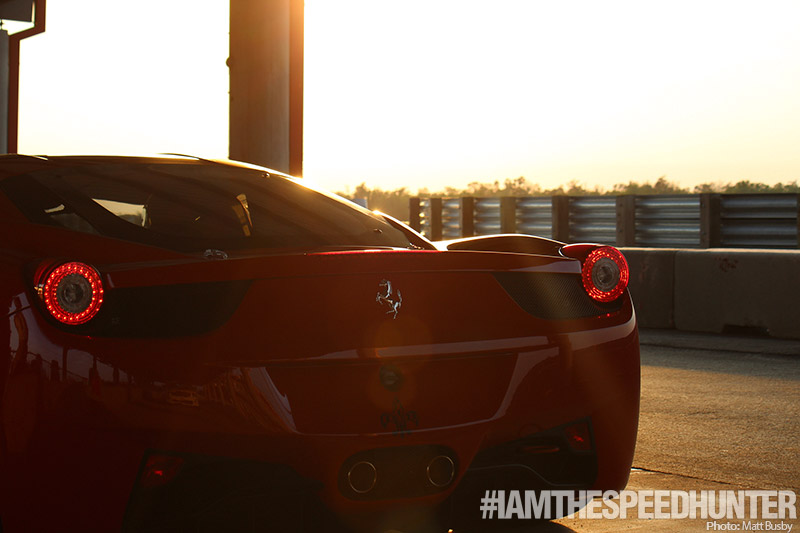 This is just sublime. Great execution Matt!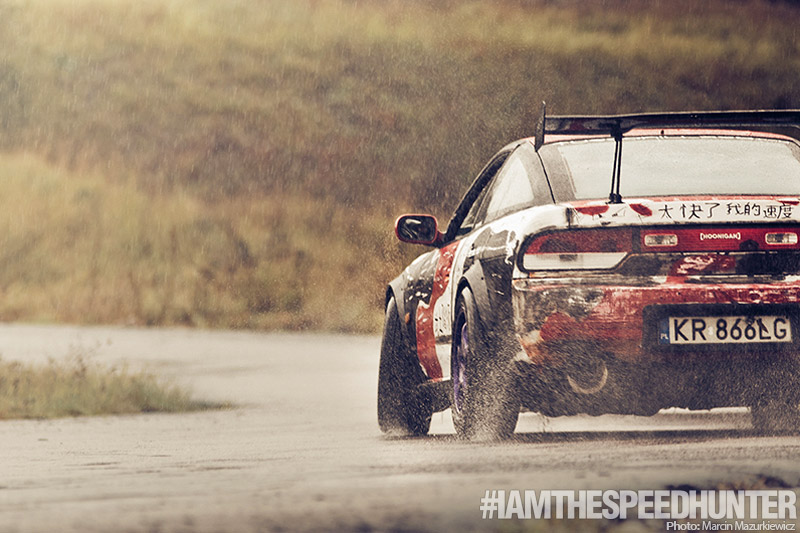 Meanwhile in Poland, the rain will never put a dampener on things. I really like the crop of the shot too, nice one Marcin.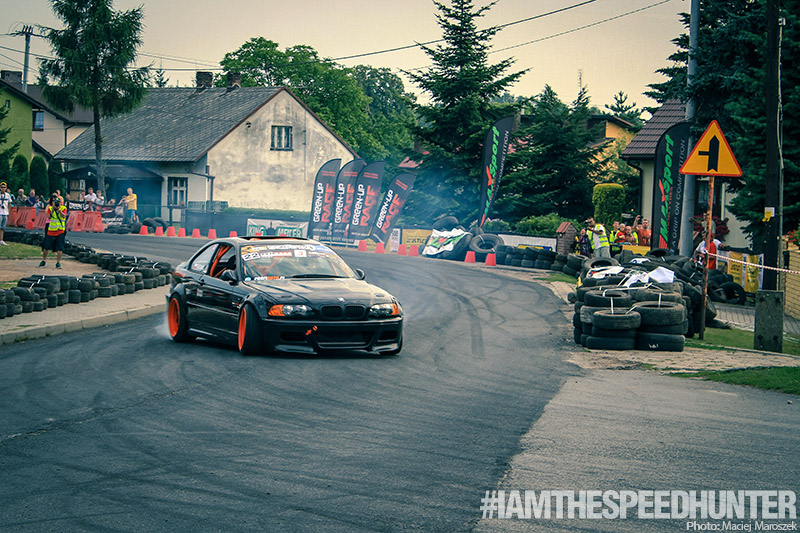 This looks like an interesting venue.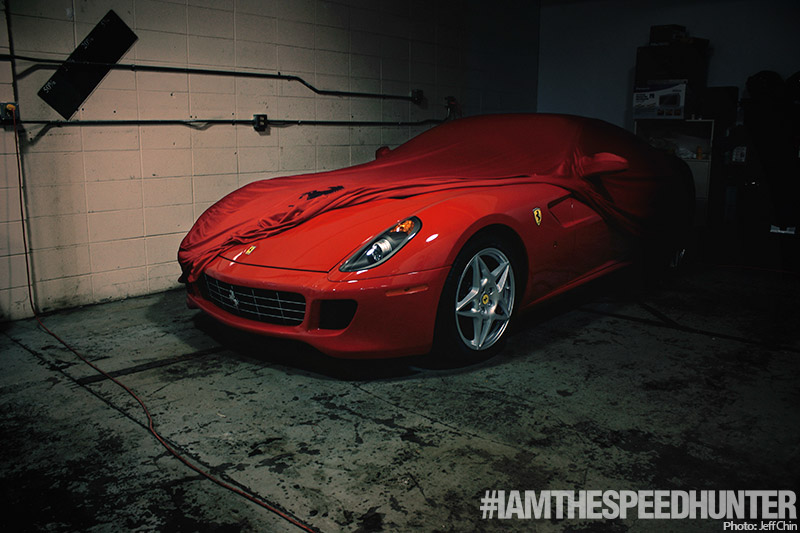 Jeff Chin submitted this shot of a 599 before it was put into hibernation for the winter.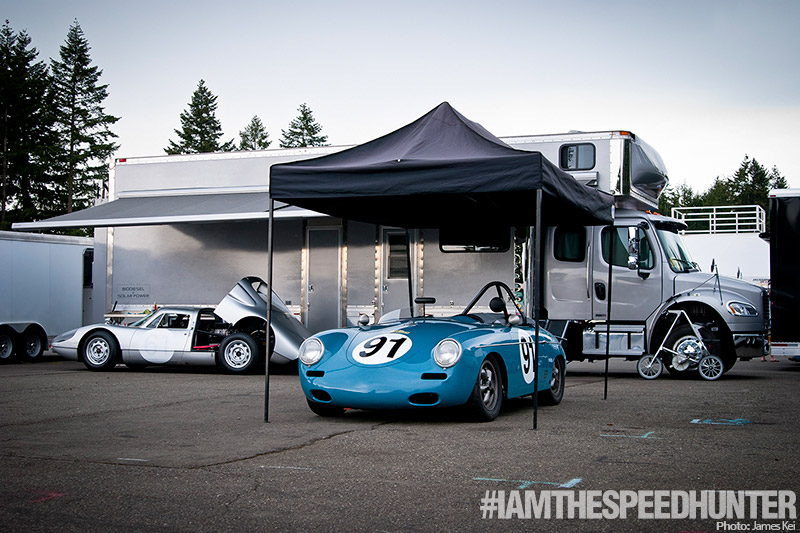 I quite like the subtleness of this shot by James Kei, reminds me of many early mornings in any given race paddock.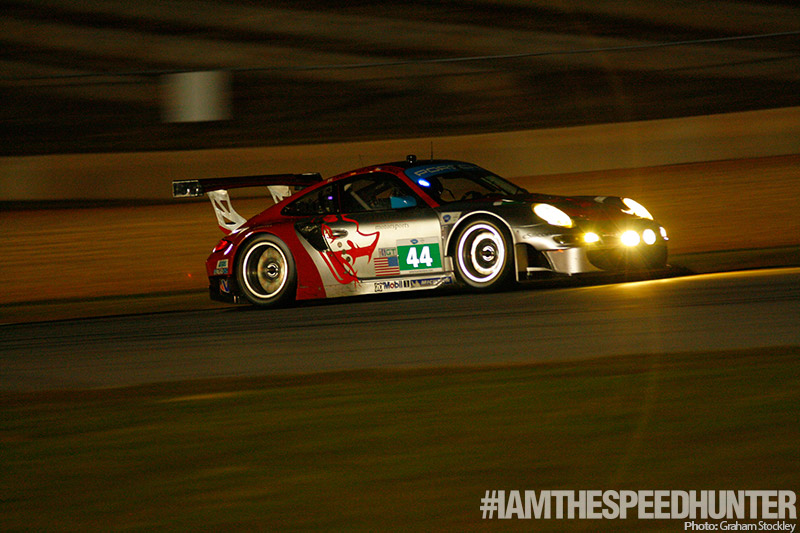 Graham Stockley came back from Petit Le Mans with plenty of shots to be proud of. Never underestimate how hard it is to shoot in the dark.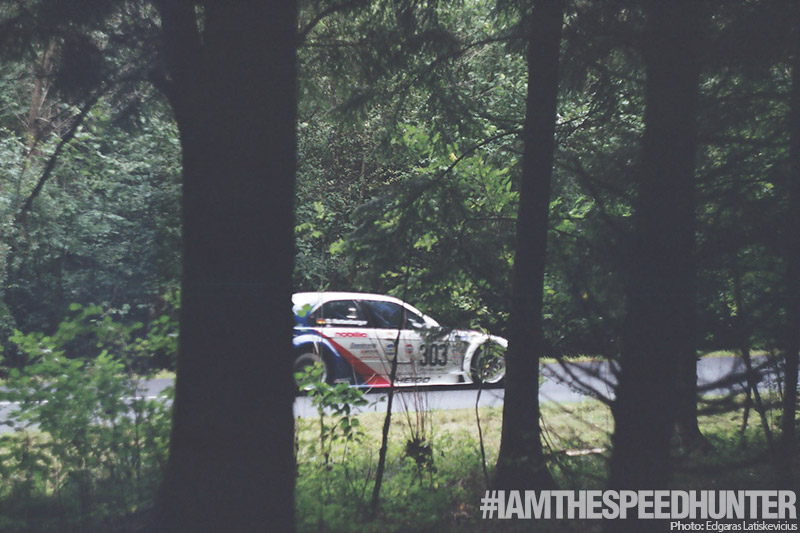 Although technically flawed, the atmosphere captured here is exquisite. It's a perfect example of how a good photograph doesn't have to be super sharp. Idea & execution trump all.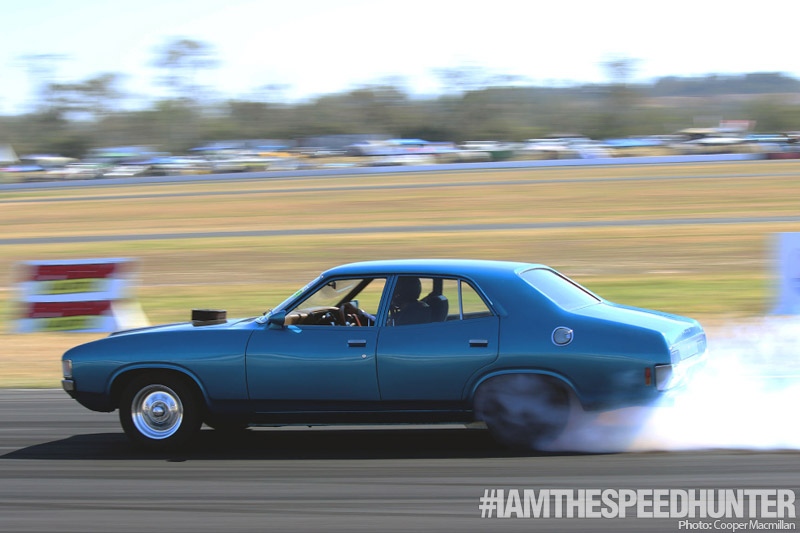 This week has actually been a bit of a southern hemisphere invasion, this one comes from 15 year old Cooper Macmillan. Impressive.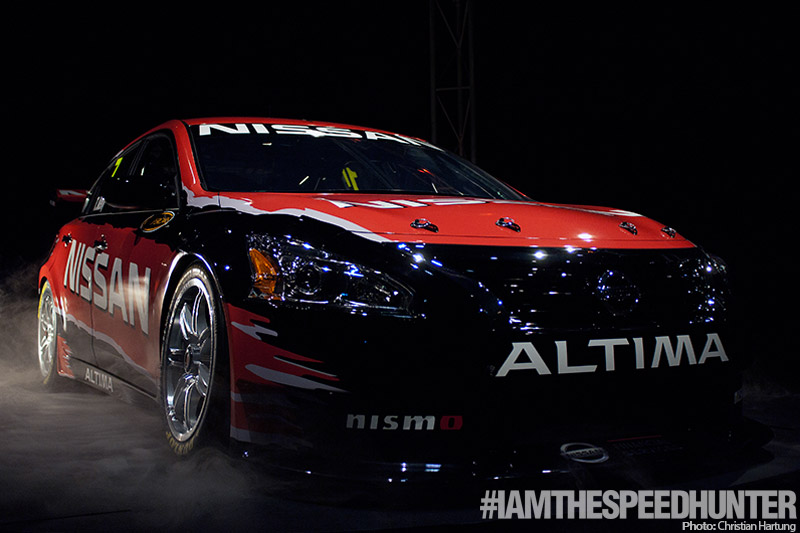 Still down under and Christian Hartung was on hand for the unveiling of the Nismo Altima V8 Supercar.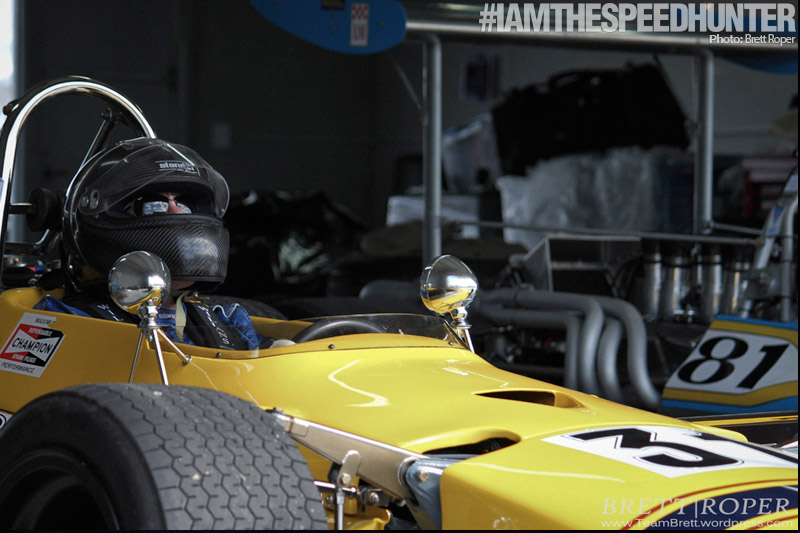 I'm going to leave Brett explain this one …
"In 2007 John had a horrific accident at Phillip Island when a front left suspension arm had failed and sent him off the track, backwards into a tire barrier at 150mph. This left him unconscious for six hours and hospitalized for weeks with a fractured skull and broken bones.The rebuild of this car has taken four years and finished last year, this has been his first event in the T140 since. Here you can see him looking up into the sky before he rolls out onto the grid for the first time running the car since the accident."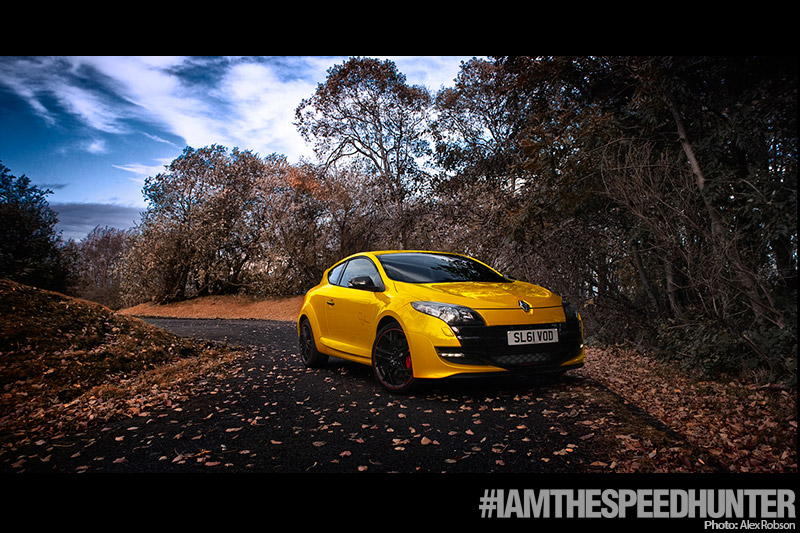 Alex Robson captured his friend's newly acquired Megane Rs265 in the Scottish countryside. Although the weather didn't play ball, I'm sure he can be proud of what he has come away with.
If you didn't make it this week, don't give up! Get your head down and push harder because there's always next week!
–
Paddy McGrath
paddy@dev.speedhunters.com
About #IAMTHESPEEDHUNTER
We created #IAMTHESPEEDHUNTER to allow you the opportunity to share your skills and car culture experiences from around the globe with the rest of the Speedhunters audience.
How do you get involved? It's simple…
Instagram – Follow us on Instagram at @TheSpeedhunters and tag your own car culture images with #IAMTHESPEEDHUNTER
Twitter – Follow us on Twitter at @SPEEDHUNTERS and share your tweets with the #IAMTHESPEEDHUNTER hashtag.
Tumblr – Visit our Tumblr page to view the latest #IAMTHESPEEDHUNTER tagged images.
E-Mail – If you've been to a cool event and captured some amazing images, be sure to e-mail them to us oniamthespeedhunter@dev.speedhunters.com and tell us a little bit about the event. The images need to be a minimum of 800×533 pixels.
日本のSpeedhunters読者にお知らせです。
Speedhuntersでは、週一回#IAMTHESPEEDHUNTERにて、読者の皆さんから寄せられたカーシーンの投稿写真を紹介しています。
投稿写真は、カーレース、カーショー、イベント等、車に関するものならなんでもOKです。
Speedhuntersで皆さんの撮ったカーシーンショットを世界中のファンに紹介して、あなたもSpeedhunters記者の仲間入りしましょう!
#IAMTHESPEEDHUNTERには、ツイッターかインスタグラムにて簡単に写真を投稿していただけます。
上記方法で写真を投稿する際は、写真に#IAMTHESPEEDHUNTERのハッシュタグを付けてください。
また、メールアドレスiamthespeedhunter@dev.speedhunters.comでも投稿受付しています。
写真は、800×533 ピクセル以上のJPGのフォーマットでお願いします。
上記サイズより小さい写真ですと、すばらしい写真でもサイトの写真サイズの関係上掲載できないことがありますのでお気をつけください。
投稿された写真は世界中のSpeedhunters読者とシェアされますので、あなたのベストショット写真を投稿してくださいね!
また、写真に併せてどういった写真なのか、どこで撮られた写真なのかの説明と投稿者様のお名前を明記の上投稿お願いします。
皆さんからの投稿お待ちしています!