I'm glad the Super GT Set Up post was so well received, obviously this is one area of the vast Japanese motorsport scene that is unanimously appreciated. That's great because I have a little more to show you from my walk along the pits, starting off with a shot of the mean Raybrig HSV-101GT, one of the nicest cars currently competing in the GT500 class.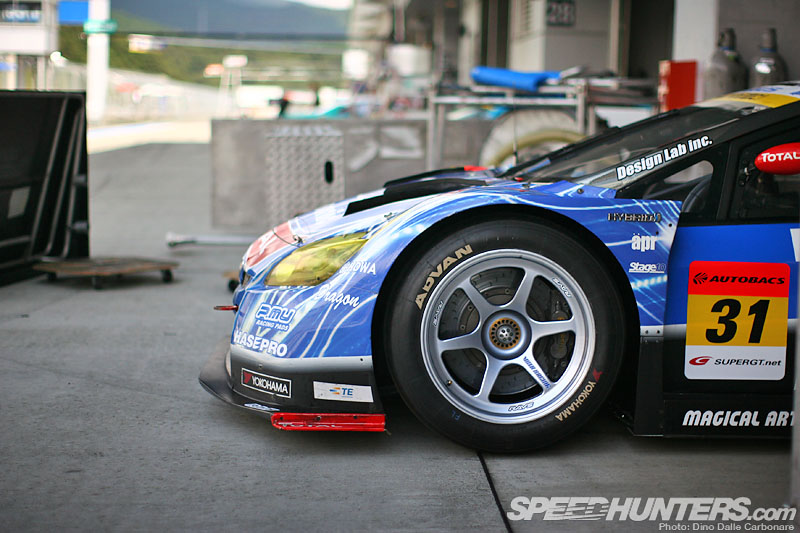 Nobody should ever really use the words "Prius" and "racing" in the same sentence…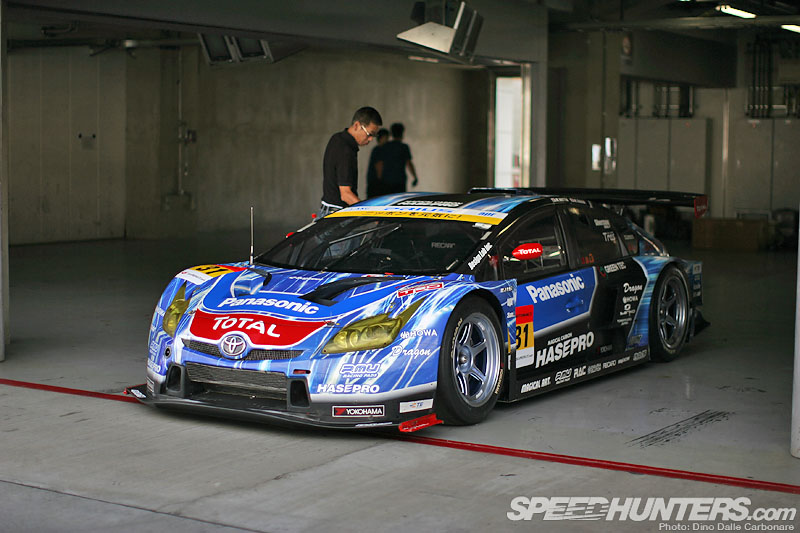 …but when Toyota's frugal commuting appliance is transformed into something like this, well then we really can't say anything bad about it.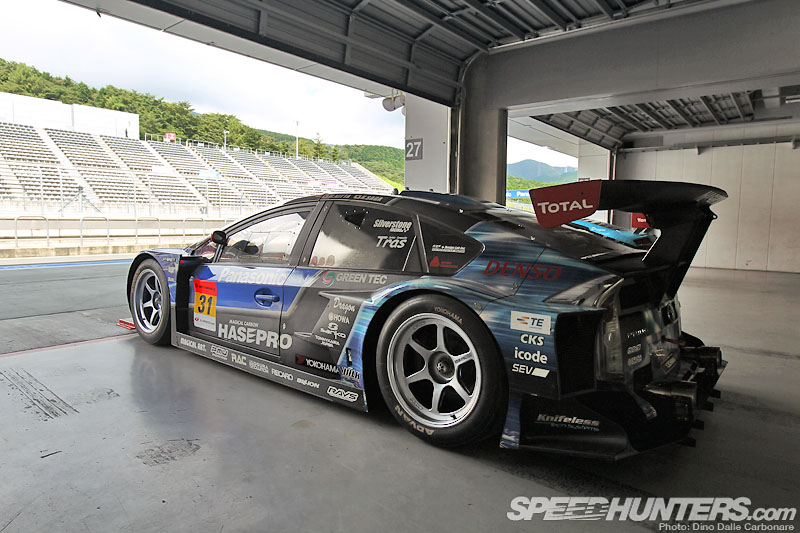 Mind you this APR Prius, which competes in the GT300 class, has nothing but its roofline in common with the road going counterpart; power comes form a Toyota RV8K 3.4L V8, boosted by some sort of hybrid system.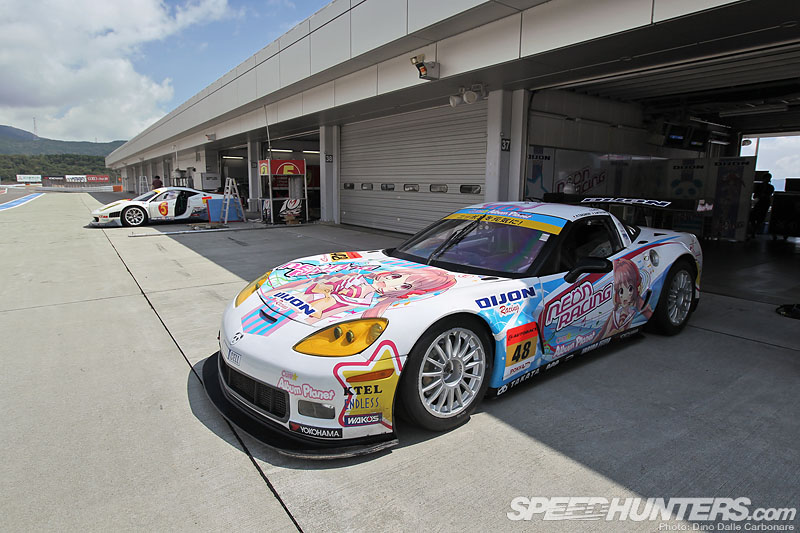 The sheer variety on the GT300 class is what really makes Super GT so interesting form a car enthusiast's point of view. Check out this Dijon Racing Z06R GT3! The 7L LS7 under the hood has to breathe through a 49 mm restrictor to cap its horsepower. There is no information out there on how many horses have been lost with the restriction but it's all done to keep the cars closely competitive.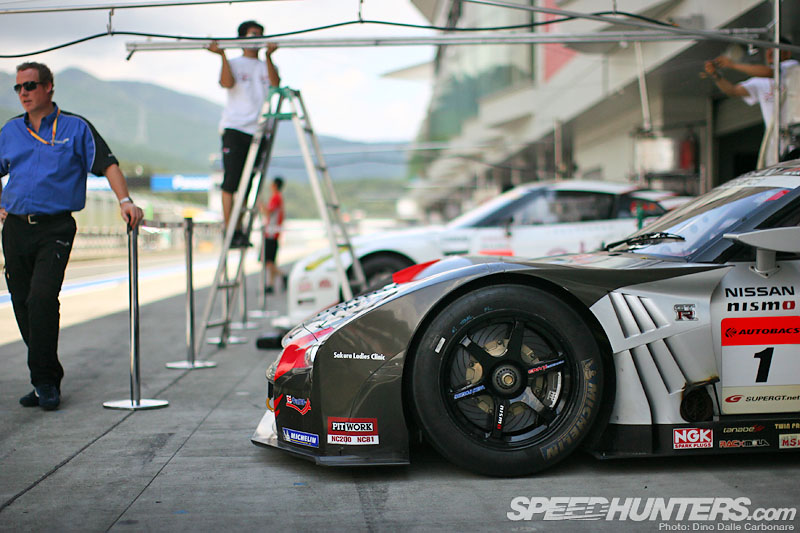 Aerodynamics pay such a big part of the cars in GT500 and it's cool to see how the Nissan GT-Rs continue to evolve through the seasons. Just look at that front fender design, with all the louvers to help extract heat from the engine.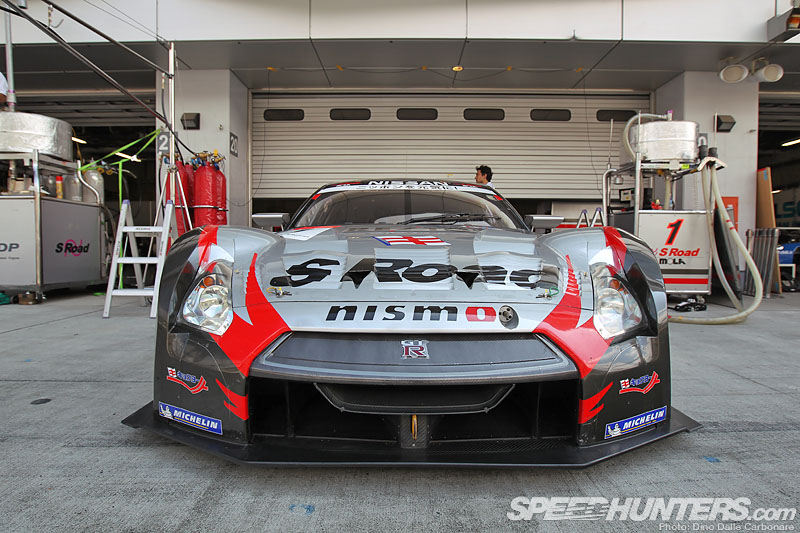 It's a menacing looking thing, resembling some kind of bottom-dwelling sea creature!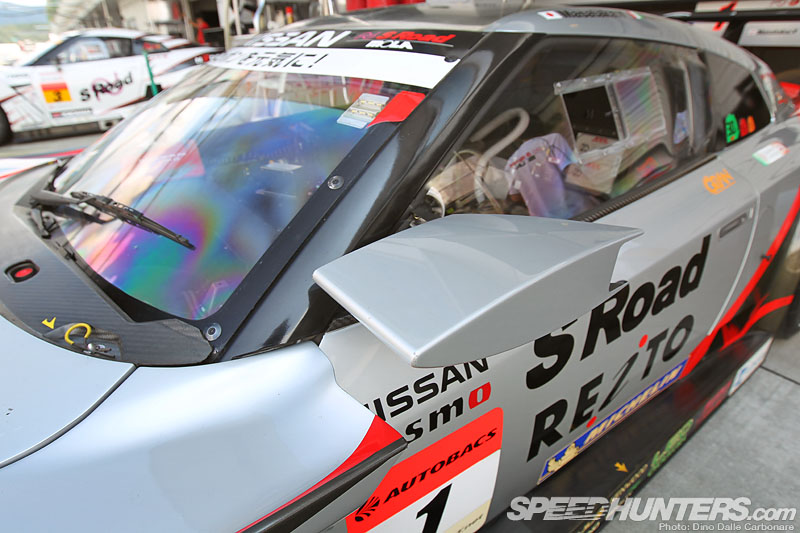 Are the days of the carbon fiber Craft Square mirrors gone? Apparently so! These huge mirrors are what all GT500 GT-Rs are now running, bigger and longer than what we are used to seeing and obviously having some kind of aerodynamic purpose. Side spoilers maybe?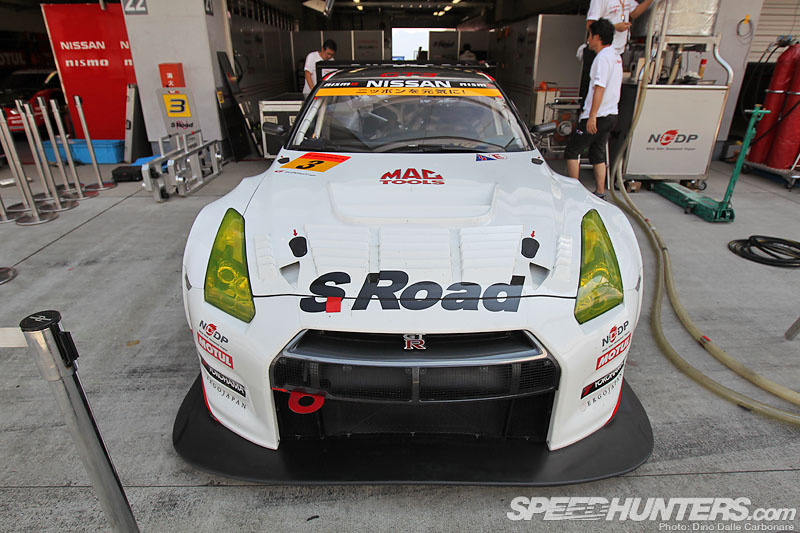 Next to the S-Road GT500 machine was the GT3 car of NDDP Racing, which participates in the GT300 class.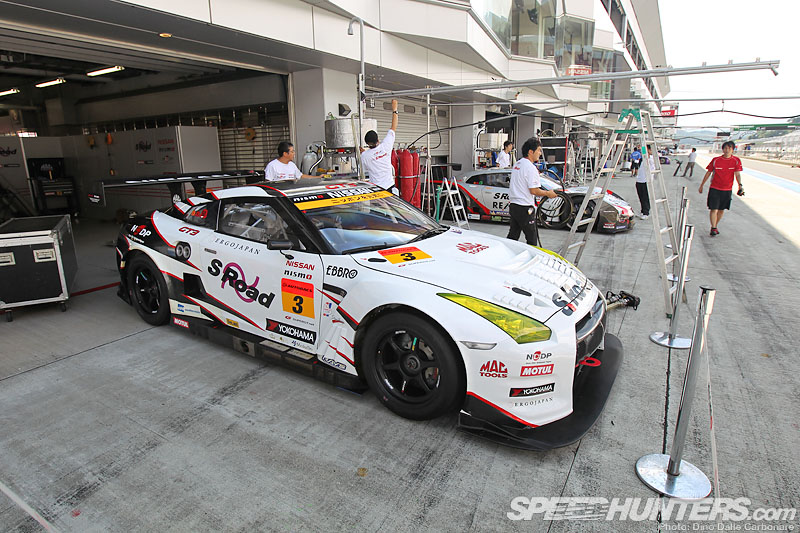 If Mizuno-san at Nissan is wondering what cool new limited edition model potential R35 customers want to see released next year…well I think we all agree a road version of this wide-body racer would go down rather well!  As impressive as the R35 is, there is still tons more that Nissan can do. I personally would love to see a GT3 street version, with a similar body treatment as the race car, a similar 1,300 kg curb weight, RWD, 2-seats, and a half-cage. Just copy the Porsche GT3 RS recipe and you are good to go!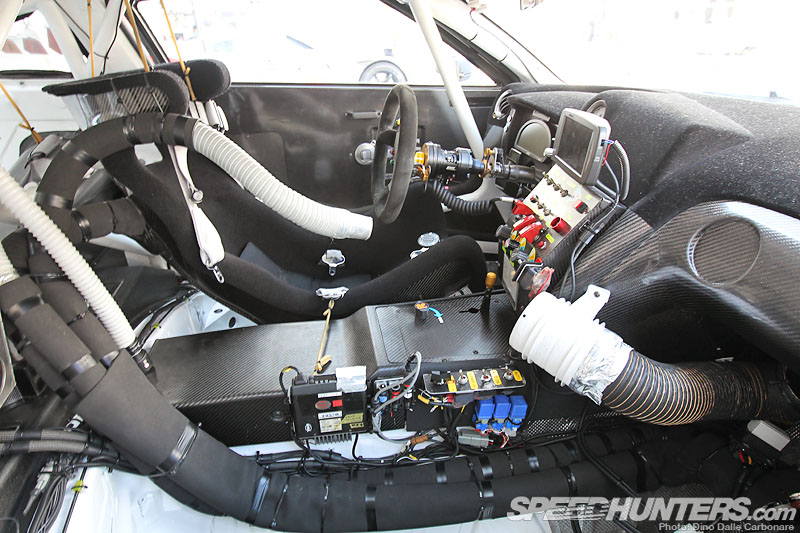 Aside from a similar dashboard silhouette there is nothing much in common with the road car!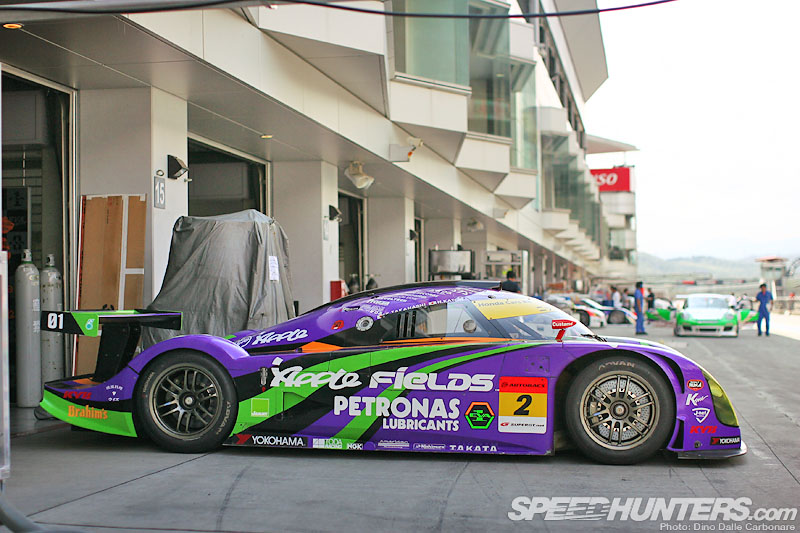 The Shiden MC/RT-16 is probably the most racecar looking racecar on the Super GT championship! It hits the scales at 1,150 kg…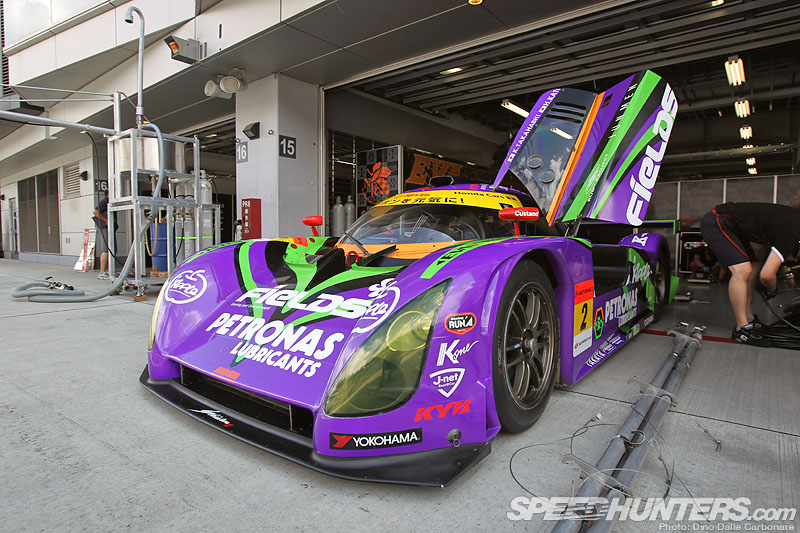 …and is powered by a Toda Racing built 1UZ-FE generating 300 HP. A pretty wild beast!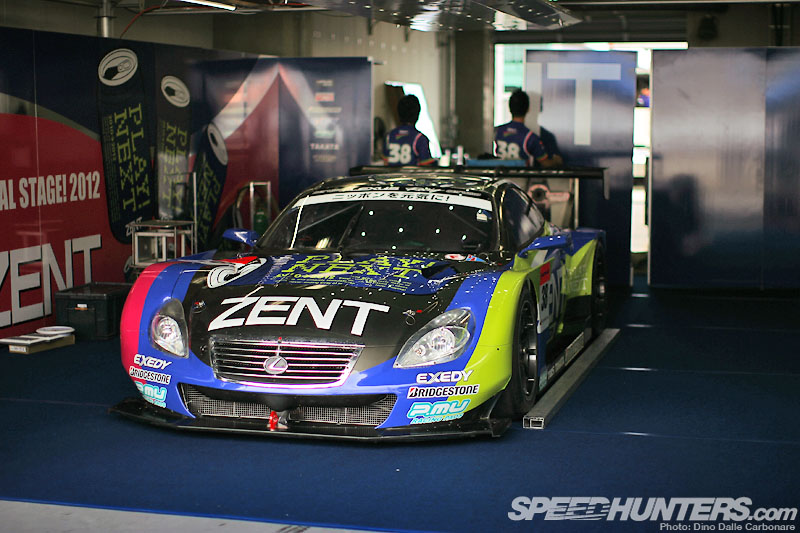 By the time I looped around and did a second pass up the top of the pits the Zent Cerumo SC had appeared. Ex-F1 driver Toranosuke Takagi, (aka "The Japanese Tiger") is the team's manager.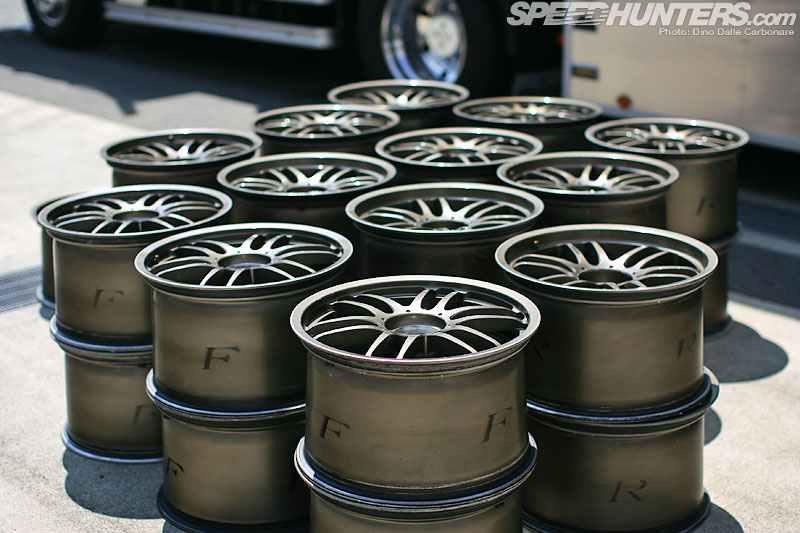 With most of the cars and tools unloaded from the trucks it was the turn of wheels and tires that followed next and, as you would expect, a weekend of professional racing requires a serious amount of spares!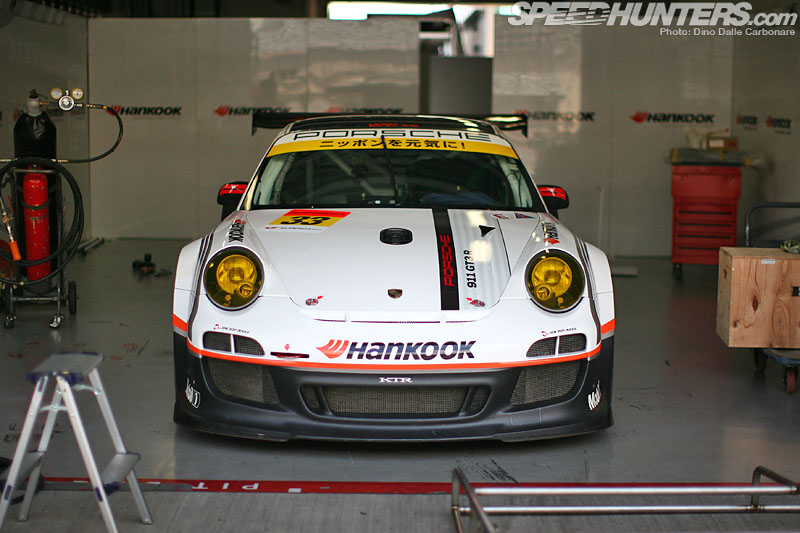 The GT300 Hankook Porsche 997 GT3R in all its glory…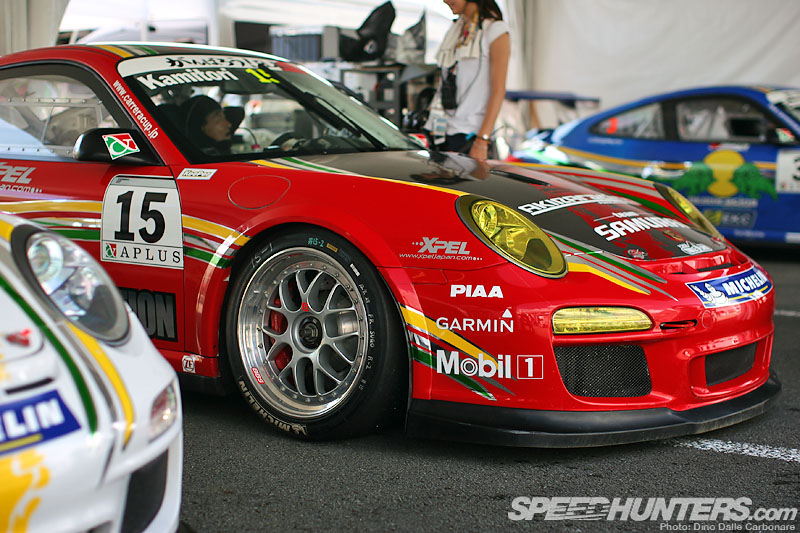 …but it wasn't the only Porsche there as along side Super GT the Porsche Carrera Cup Japan championship is run, and on the Friday was their practice and qualify day.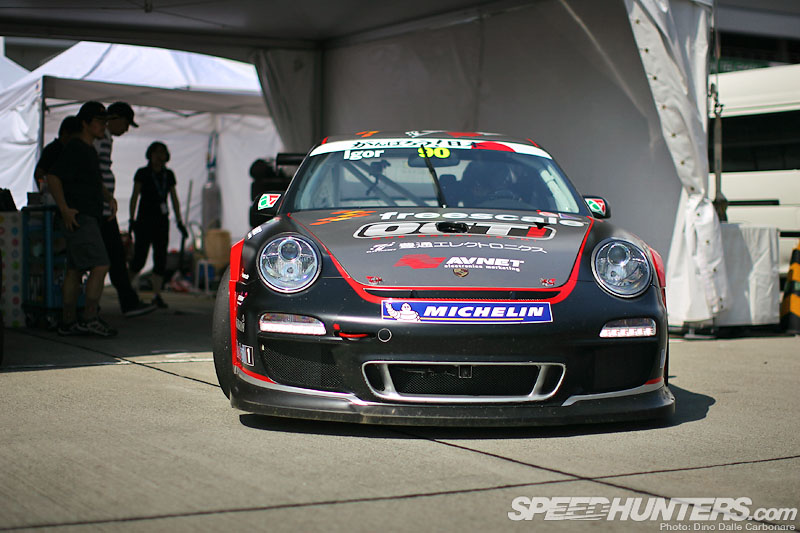 Here is American driver Igor Sushko setting out from the pits in his OGT! Racing GT3. Igor is currently sitting in third position in the points ranking.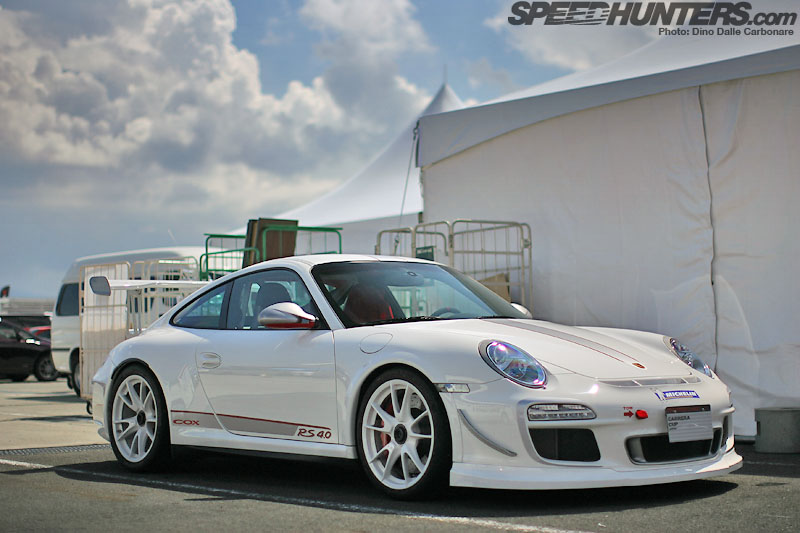 Next to the Porsche Cup pit area I spotted this limited edition 997 GT3 RS 4.0. I spent a good ten minutes drooling over this beast, it is actually the only one I have ever come across in Japan!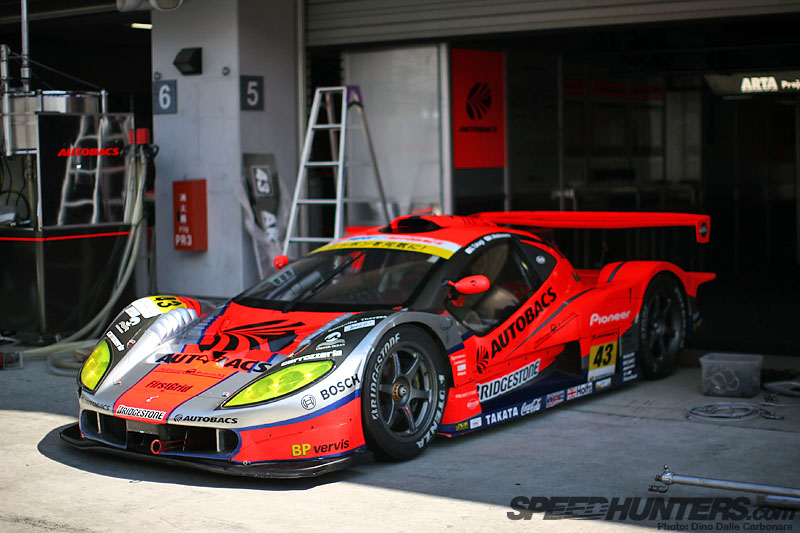 It was great to see that the ASL Garaya is still competing in Super GT! Too bad the road car version never took off as it was actually a fun little car.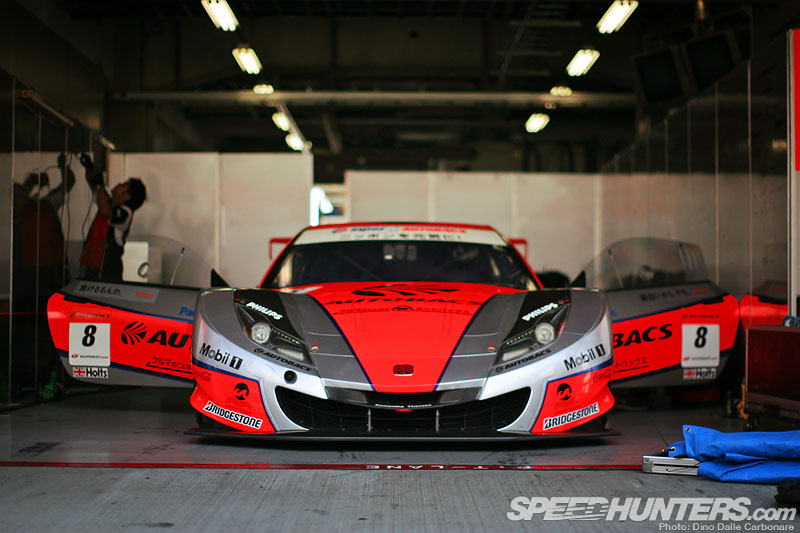 Next to it was the other Autobacs sponsored car, the Team Aguri HSV010-GT which is driven by Ralph Firman and Takashi Kobayashi.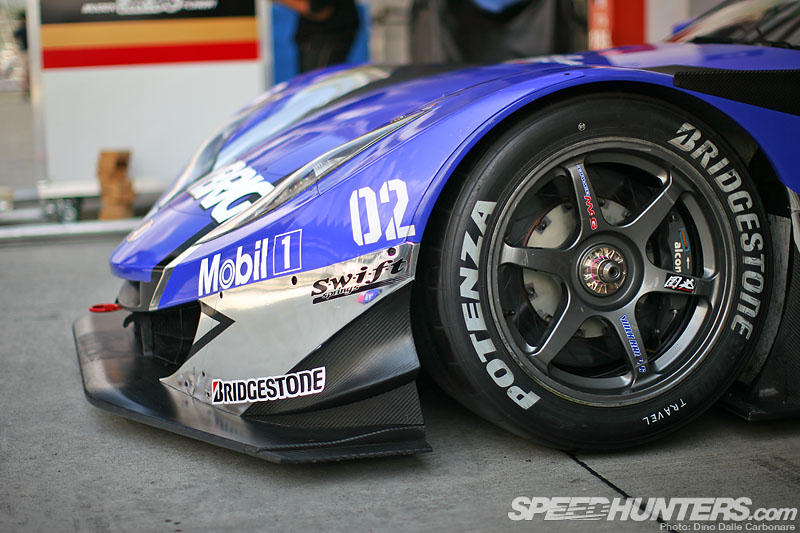 Since it's only at the track that I can indulge in some HSV010-GT awesomeness I took my sweet time to look over every curve of these cars…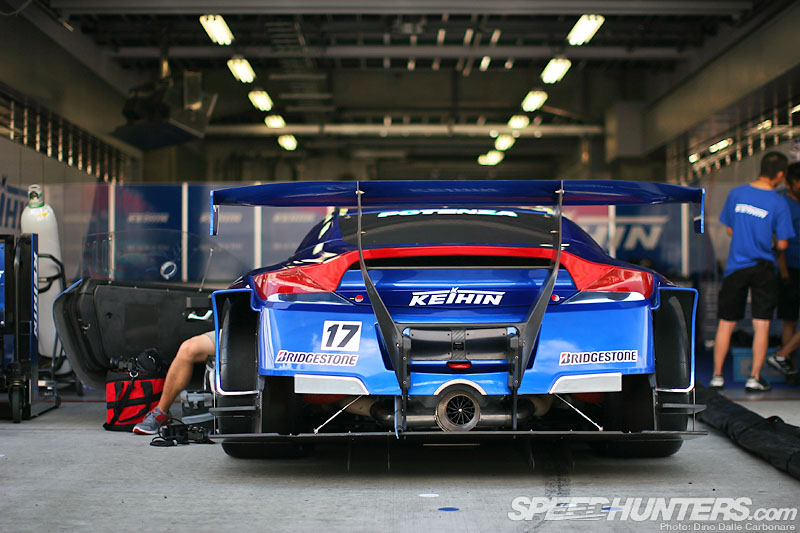 …they truly are stunning!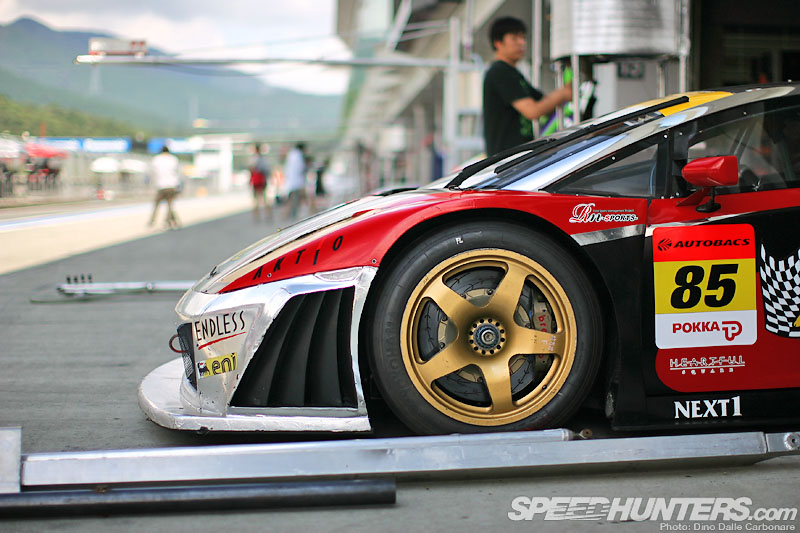 I loved every minute of those couple of hours spent surrounded by all these amazing Super GT cars.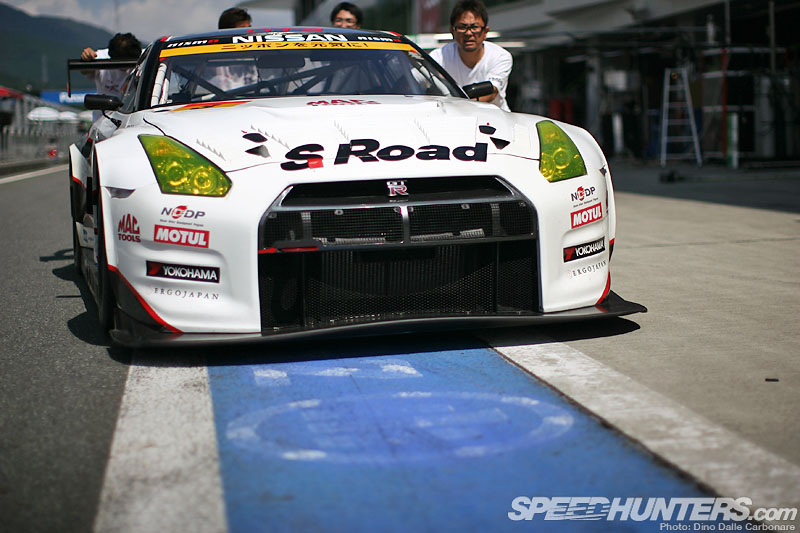 It's a championship that obviously needs more exposure here on Speedhunters, both the race coverage as well as the cars themselves. Hopefully you will like what I have planned.
Oh and don't forget to download some desktops!
-Dino Dalle Carbonare
---
---
---